There are many ways to decide if a desired Pitbull breeder in Florida has a good reputation.
If the breeder doesn't ask you questions about your previous pets, your veterinarian, and your plans for the pups, it's likely they're only breeding for the sake of making a sale.
Since Pitbulls are frequently utilized for specific purposes, such as dog fighting or as guard dogs, this is unquestionably the case. A reputable breeder may be curious to learn that you're seeking Pitbull pups for sale expressly so that you can have a friend who will be valued as a member of the family.
Avoid dealing with pit bull breeders that don't have any requests for you and only want your money without asking for a contract or doing an interview.
Pitbull Puppies For Sale In Florida
In order to monitor the pups' growth and make sure they are indeed being looked after in a sanitary, suitable setting, it is recommended to meet them a few times.
Meet the entire litter of puppies and watch for any indications of timidity, fear, or hostility. A good litter will be brimming with amiable canines that can't wait to meet you.
Examine their general health as well, looking for things like healthy skin free of sores, parasites, or symptoms of mange, and perhaps even observing them defecate so you can check the stool isn't diarrhea.
Additionally, keep an eye out for any other health problems, such as runny or goopy eyes, sneezing, coughing, limping, or anything else that appears strange.
We can recommend some Pitbull breeders in Florida with a good reputation:
1. Titanium Kilo Kennels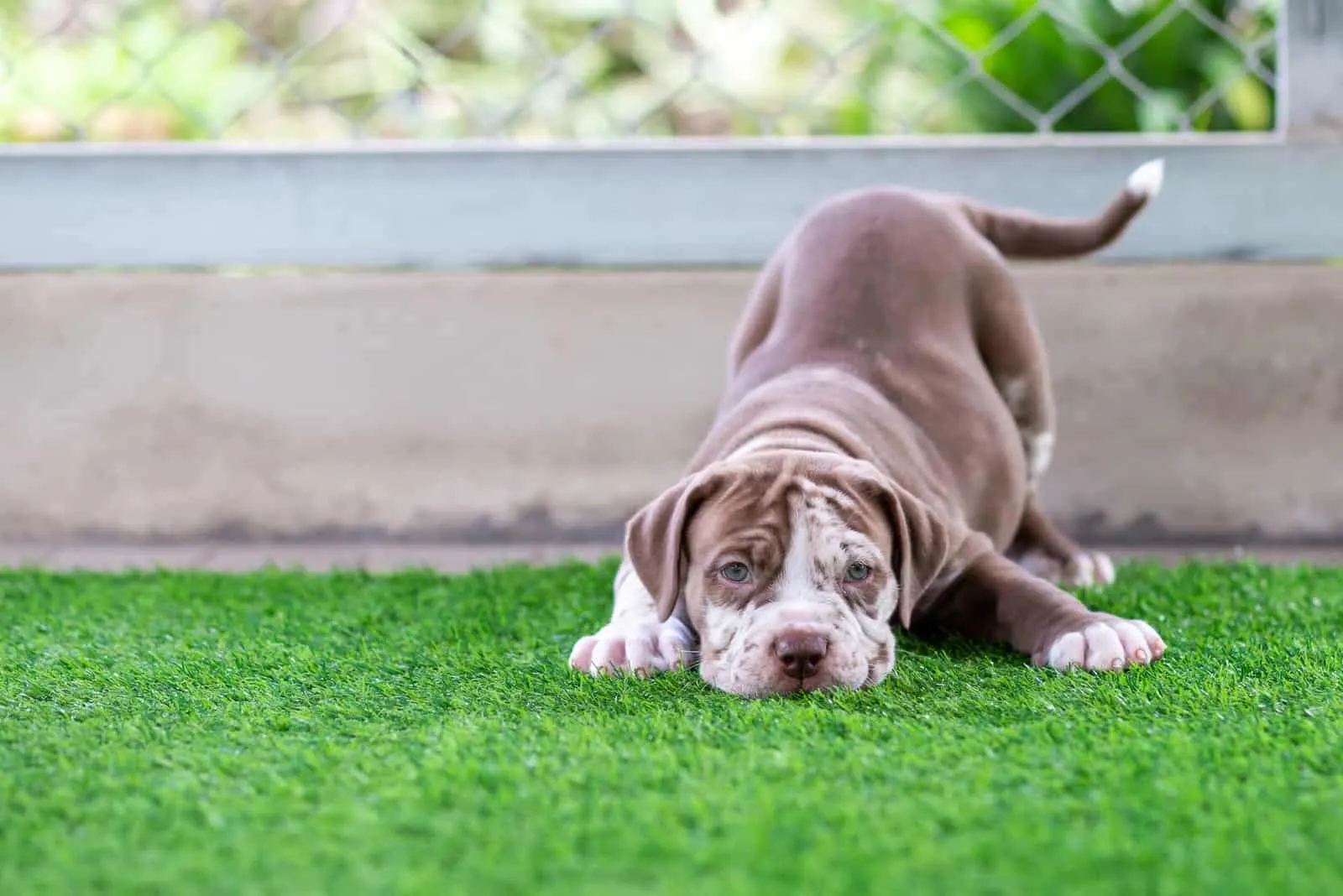 An established family-based breeding program is Titanium Kilo Kennels. They have been operating in this industry since 2012. They have branches throughout north Florida, Pennsylvania, New Mexico, and now the West Coast.
Jaime and Jari, the kennel's proprietors, breed XL as well as XXL Pit Bulls and the XL and the XXL American Bullies. They take great satisfaction in having the best white Pit Bull and XL champagne females in the world.
Titanium Kilo Kennels strives to give families the greatest American Pit Bull Terriers that complement their way of life. Additionally, after you become a customer, they make sure you have all of their assistance in caring for the dog.
From a young age, their American Pit Bulls get reared in a family setting. The puppies' excellent disposition is a beneficial consequence. Visit their YouTube channel to see more of their canines, as I wish to strongly advise you to do.
On their website, you may see the adorable photos of former pups alongside their new family. From there, you may also get a sense of the puppies that are currently up for adoption.
A great location to buy apparel and accessories is Titanium Kilo Kennels. Along with their trademark sign, they offer for sale leather collars, performance collars, t-shirts, caps, and other items. On their website, pricing is listed.
You can quickly fill out the puppy request form if you're interested in buying one of their lovely fur pups. In case you have any questions, feel free to contact the owners by phone or email. They have branches throughout Oregon, Indiana, north Florida, Pennsylvania, Arizona, New Mexico, and now the West Coast.
Most important info:
Location address: Orlando, Florida, United States
Name of the owners: Jaime and Jari
Contact email: [email protected]
Phone number: 904-405-5699
Website: Titanium Kilo Kennels
2. Venomline Pocket Bullies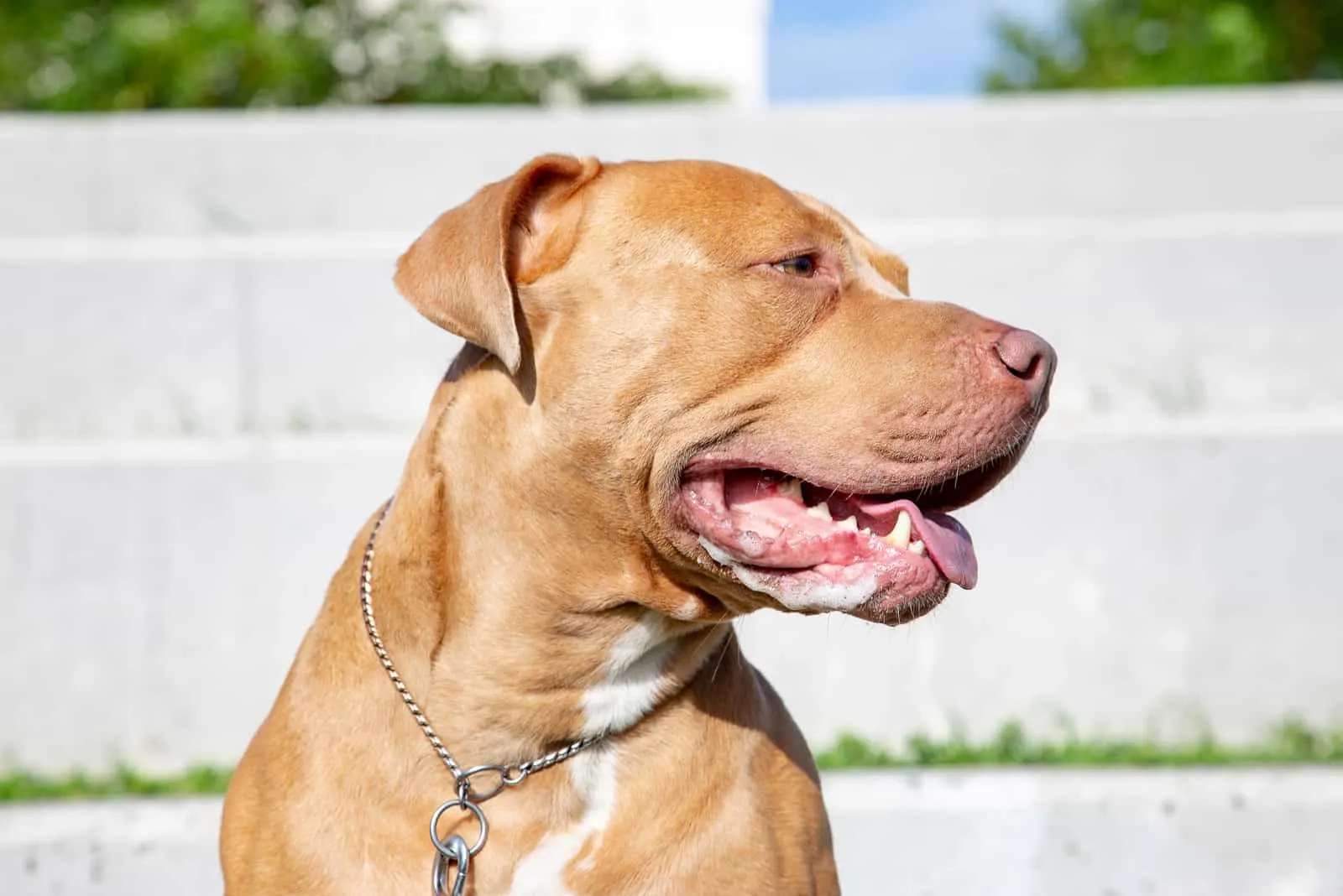 Without compromising conformation or health, Venomline is renowned for generating a number of the thickest American bully pups and adults in the world.
Their Pocket American Bullies are distinguished by their enormous head, strong bones, broad chest, broad shoulders, short muzzles, and rock-solid muscle packing on small and compact frames.
They take pride in having produced a number of ABKC Pocket Champions and Grand Champions. They take great delight in breeding dogs who, despite their large amounts of muscle and bone, are incredibly athletic and have a "wow" effect.
Their canines have appeared in music videos, television, Rolling Stone, Bully King, and Bully Girl magazines (NBC, Barcroft Animals).
They differ from typical kennels in that they don't employ a conventional kennel setup. Instead of being confined to kennels all day, their dogs sleep on beds with them and are treated as members of the family.
Their dogs undergo DNA and health testing; puppies are sent with a medical certificate, ABKC registration papers, immunizations, and deworming, as well as a health guarantee that covers any genetic-related problems.
They take great satisfaction in being family-run and producing some of the greatest American Bullies in the nation. The breeder loves those dogs, and so does the breeder's wife Deanne.
When you buy a puppy from them, they claim you can be confident it was loved on and raised in the greatest setting imaginable.
Most important info:
Location address: 301 W Atlantic Ave o8, Delray Beach, FL 33444, United States
Phone number: 832-452-0898
Website: Venomline Pocket Bullies
Socials: Facebook
3. Elite Bully Kennels LLC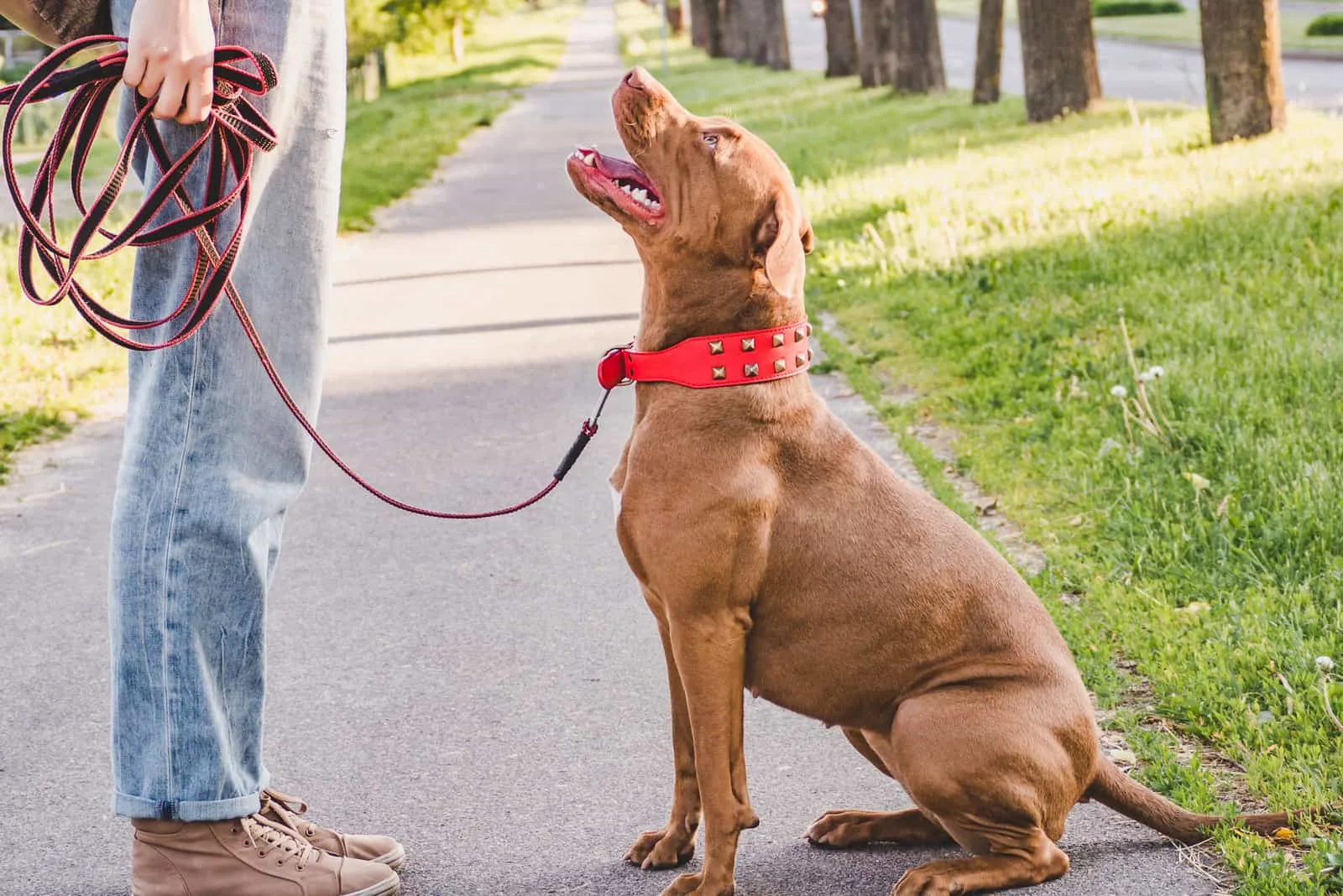 They are acknowledged as the top American Bully Breeding Program along Florida's Gulf Coast, and they are particularly renowned for raising American Bullies with the "Wow Factor". One of the most coveted bloodlines in the world are included in these pups! They concentrate on American Bullies of Show Class and Pocket Class.
They provide families as well as other breeding programs across the world with devoted pets with wonderful personalities. A comprehensive one-year health guarantee is included with every puppy that leaves their facility.
A puppy from Elite Bully Kennels will be completely vaccinated, de-wormed, and come with a full health certificate. All of our puppies come with American Kennel Club (AKC) or American Bully Kennel Club (ABKC) registration papers, and they all arrive with a registration.
At Elite Bully Kennels, authenticity and professionalism are priorities. They have followed all state of Florida-mandated procedures and are subject to federal, state, and municipal regulation to guarantee that their consumers have the greatest possible experience when buying a dog from them.
They raise their puppies in a spotless, well-kept facility where they socialize them with people, other animals, and youngsters in a warm, homey setting. Most importantly, they take pleasure in breeding puppies with good personalities.
Most important info:
Location address: 8438 Little Rd Ste #112, New Port Richey, FL 34654, United States
Contact email: [email protected]
Phone number: 813-919-6541
Website: Elite Bully Kennels
Socials: Facebook
4. Resurrection Bulls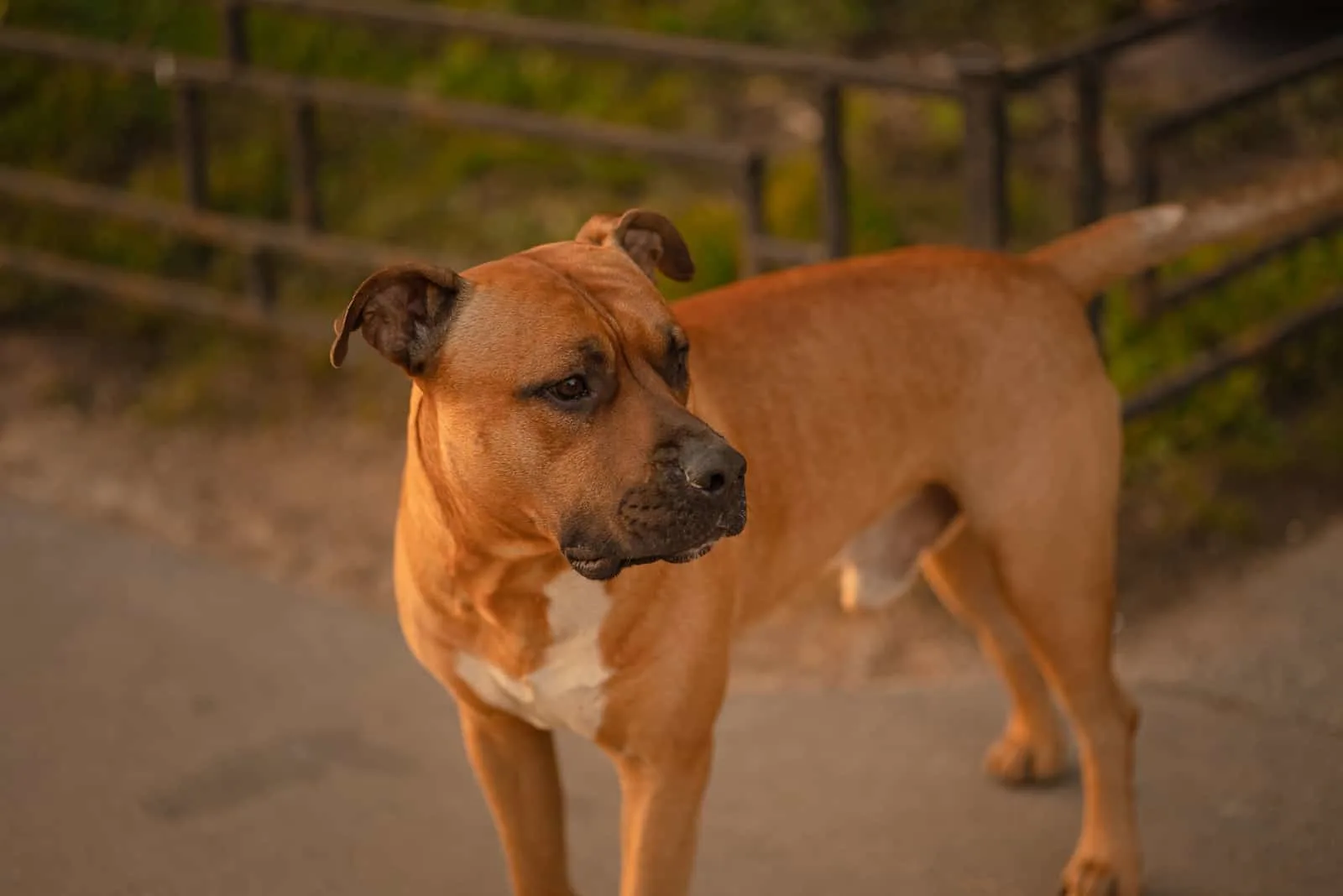 They are a Lakeland, Florida-based American Bully as well as Pitbull Preservation Breeder. Their primary objective is to breed superior intelligent, loyal, correct, and driven bullies suitable for exhibition, CGC, obedience competitions, or companionship.
Their entire pack of dogs gets along well. Please feel free to contact them by phone or email, or stop by one of the exhibitions they attend.
Their objective is to encourage puppy purchasers of their show-quality puppies and dogs to enter them in shows and strive toward having them titled.
Additionally, they urge their pup buyers to communicate with one another for the duration of their pet's life. They support the public perception of the dogs they have bred as good canines.
To support the value and maintenance of their breeds, they encourage customers to get their dogs health-tested. Any purchaser of a puppy who fulfills health testing of their pups (hips, elbow, heart, blood panel, etc.) will receive a discount on their subsequent litter!
Breed preservation is their aim, and they produce healthy dogs that are appropriate for companionship or exhibition, have outstanding temperaments, are strong and durable, and fit to standards.
Most important info:
Location address: 5211 Shepherd Rd, Lakeland, FL 33811, United States
Contact email: [email protected]
Phone number: 863-225-2892
Website: Resurrection Bulls
Socials: Facebook
5. Manmade Kennels
In the last ten years, they have established a strong reputation as Manmade Kennels for producing the best bully and Pitbull pups for sale to individuals and families. In addition to shipping internationally, they personally deliver their sold pup Pitbulls on sale to just about every US state.
When they meet a prospective Pitbull owner, they set up a video interview or invite them to one of the XL Pitbull homes. They investigate prospective purchasers to make sure they are decent parents who will give their treasured bulldog pups a happy home.
They have an incredible Manmade Family private community. All Manmade Pitbull affiliate breeders share the same affection for their XL Pitbull puppies as well as the XXL Pitbull puppies. This group of Pitbull breeders exchange knowledge, go to shows together, and post videos and news on their healthy Pitbull pups.
They are really happy to be a part of the community, and we appreciate seeing it flourish. Not everyone will enjoy their dogs. They are only available to owners who already have undergone their screening procedure and are prepared to expand their family. Whatever the case, their studs are from the best bloodlines.
Dogs are presently used as household protectors, service animals, and therapy animals. They are steadfast, devoted, and fiercely protective of their adopted family.
The pup Pitbulls are also incredibly intelligent and make wonderful companions for kids or senior citizens in your house. They pride themselves on being the top Pitbull breeder in the USA because it is the primary objective of the training program.
Puppies are shipped to Florida locations including Jacksonville, Naples, Sarasota, and St. Petersburg for sale.
Most important info:
Location address: Clermont, FL, United States
Contact email: [email protected]
Phone number: 321-230-9769
Website: Manmade Kennels
6. Art Of War Kennels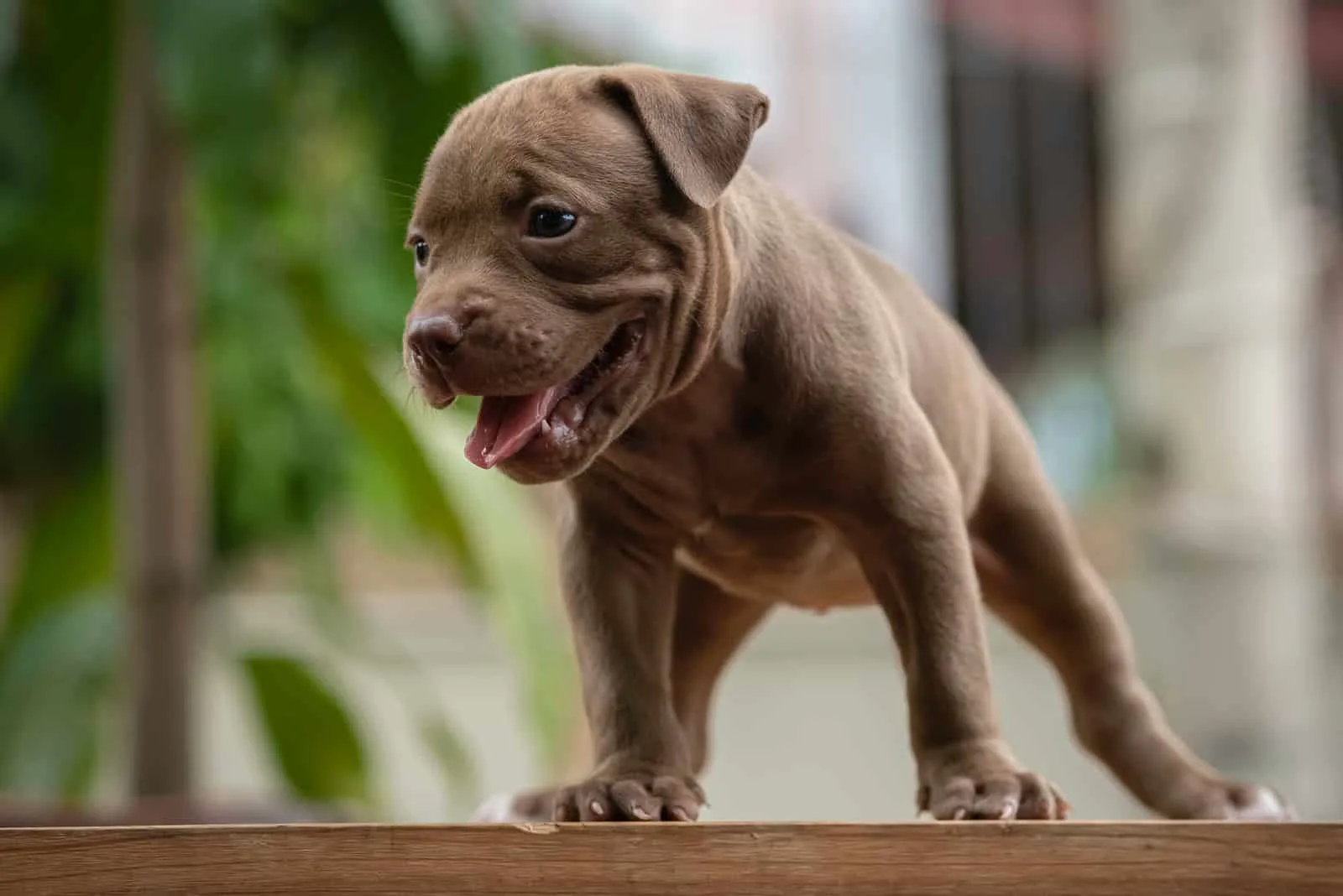 Since 2009, XL American Pit Bull Terriers have thrived at Art of War Kennels. Miami, Florida is where it is situated. They send their puppies all over the world.
Merle and tri Color best XL Pit Bulls or merle XL Bully dogs are their area of expertise in breeding. They have a great deal of expertise in this area. The proprietors claim that, compared to other breeders, they have much more superior and rarer merle tri XL American Pit Bull pups.
The biggest, broadest XL Bully pups with enormous heads and bones are what Art of War Kennels strives to breed, but disposition is what matters most. They don't even produce American Pit Bulls of a typical size. They all have XL-sized dogs.
A one-year health warranty is included with each and every XL American Pit Bull Terrier. Prior to arriving at your house, they make absolutely sure to vaccinate as well as deworm the pups.
The relevant details about their currently available puppies are provided on their website. Their height, weight, lineage, and color are also provided, along with the pricing. Additionally, you can view their gorgeous photos on their website and socials.
Most important info:
Location address: Miami, Florida
Contact email: [email protected]
Phone number: 305-970-1040
Website: Art Of War Kennels
Socials: Facebook
7. Prestigious Bullies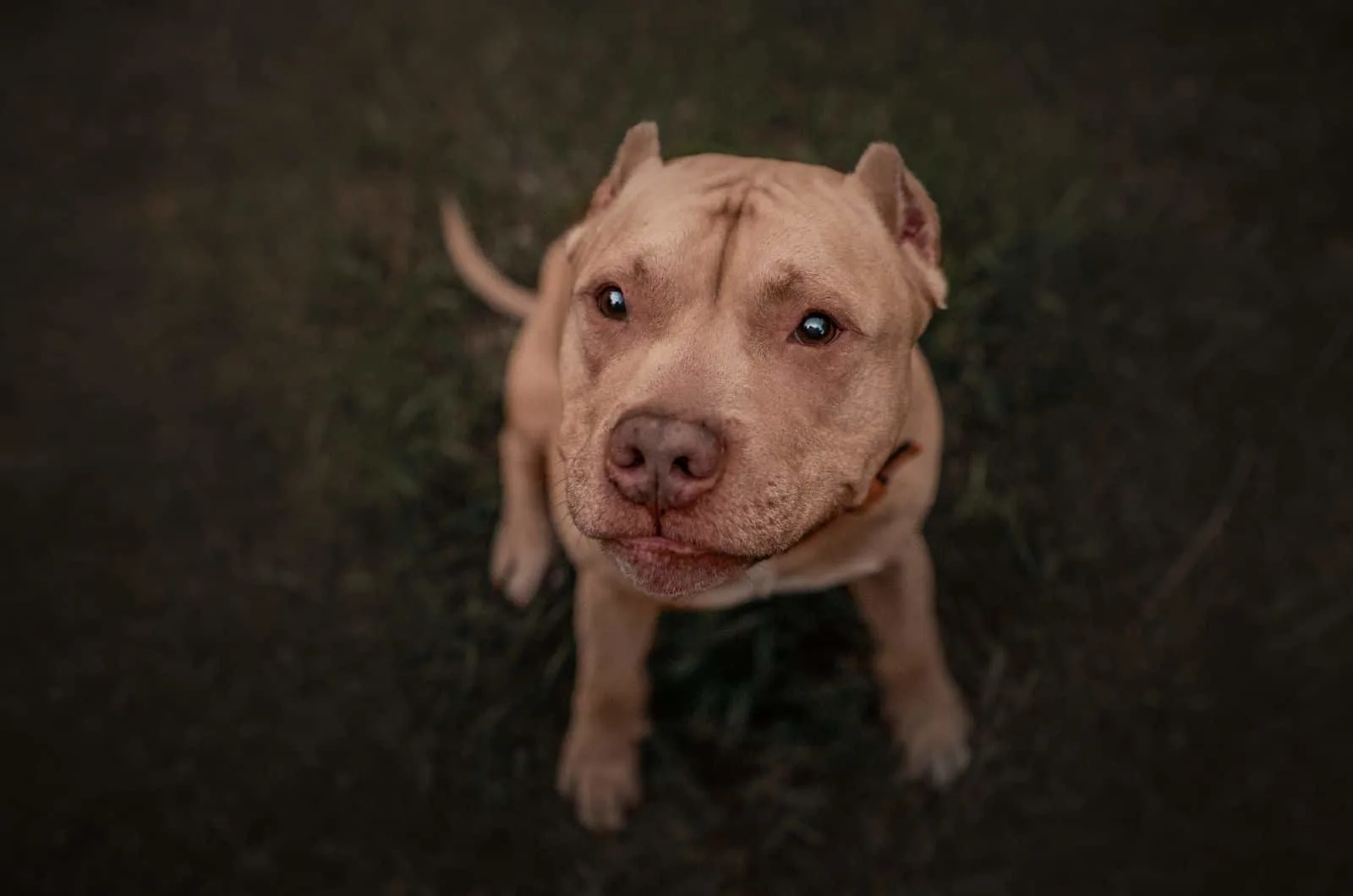 Breeders at Prestigious Bullies have 15 years of expertise and are knowledgeable and committed. Tampa, Florida state is where they are situated.
Prestigious Bullies also breed American Bullies in addition to American Pit Bulls. They breed pups that are tricolor, champagne, blue, red, brindle, merle tricolor, black, white and blue Pitbulls. Their whole dog roster is UKC & ABKC registered.
In a family setting, they breed and rear American Pit Bull Terriers. They have a friendly disposition as a result.
The owners want to create the highest caliber breeds. The goal of the breeding program is to create dogs with a strong bone structure and a healthy appearance. Their mission statement is to dispel common misconceptions regarding these breeds.
Their Pitbull females are descendants from the best lineages of the breed. There are many pictures of their American Pitbull puppies on their webpage and their socials.
The dogs combine athleticism with a kind disposition. The majority of the customer evaluations of their pets on Facebook are favorable.
A deposit of $1000 is needed to hold one of their puppies. For additional information, get in touch with them at the provided phone number or email address. Through their Facebook page, you may also get in touch with them.
Most important info:
Location address: 5807 Aloma Ct., Winter Park, Tampa, FL 32792, United States
Contact email: [email protected]
Phone number: 813-644-3400
Website: Prestigious Bullies
Socials: Facebook
8. Champagne Kennels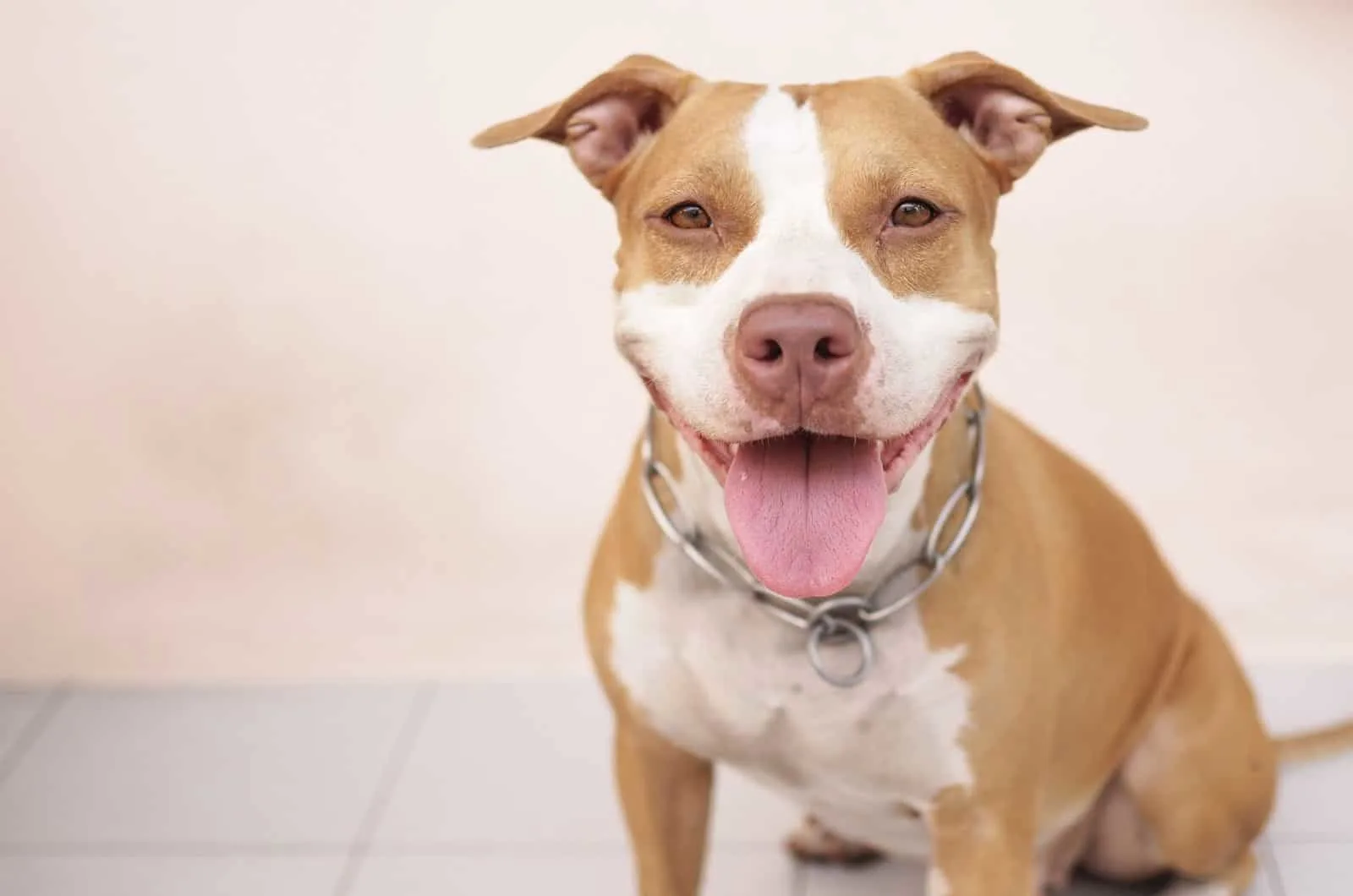 The dogs possess both kindness and agility. On Facebook, customers always give their dogs positive reviews.
To reserve one of their puppies, a $1000 deposit is required. Contact them at the supplied email address or phone number if you need further details. You may also contact them through their Facebook page.
They produce American Bully puppies and American Pit Bull Terrier puppies. Every dog is purebred and registered with the UKC & ABKC.
When it comes to selecting which puppies to breed, Champagne Kennels is more distinctive than other breeding programs. They only have dogs with the title "Champion" in at least two separate registries, who have obtained their Canine Excellent Citizen Certificate, who are physically fit, and who exhibit good manners.
They have the necessary knowledge to determine which is ideal for you, whether it's a family pet or a candidate for a dog show. Additionally, the puppies come with a two-year genetic, health, and temperament guarantee.
They highly advise you to get in touch with them to learn more about their puppy rules if you're interested in one of their pups. Visit their website to reach them.
Most important info:
Location address: 3325 113th St E, Palmetto, Florida, United States
Contact email: [email protected]
Phone number: 941-306-7790
Website: Champagne Kennels
Socials: Facebook
9. Tropical Winds Kennel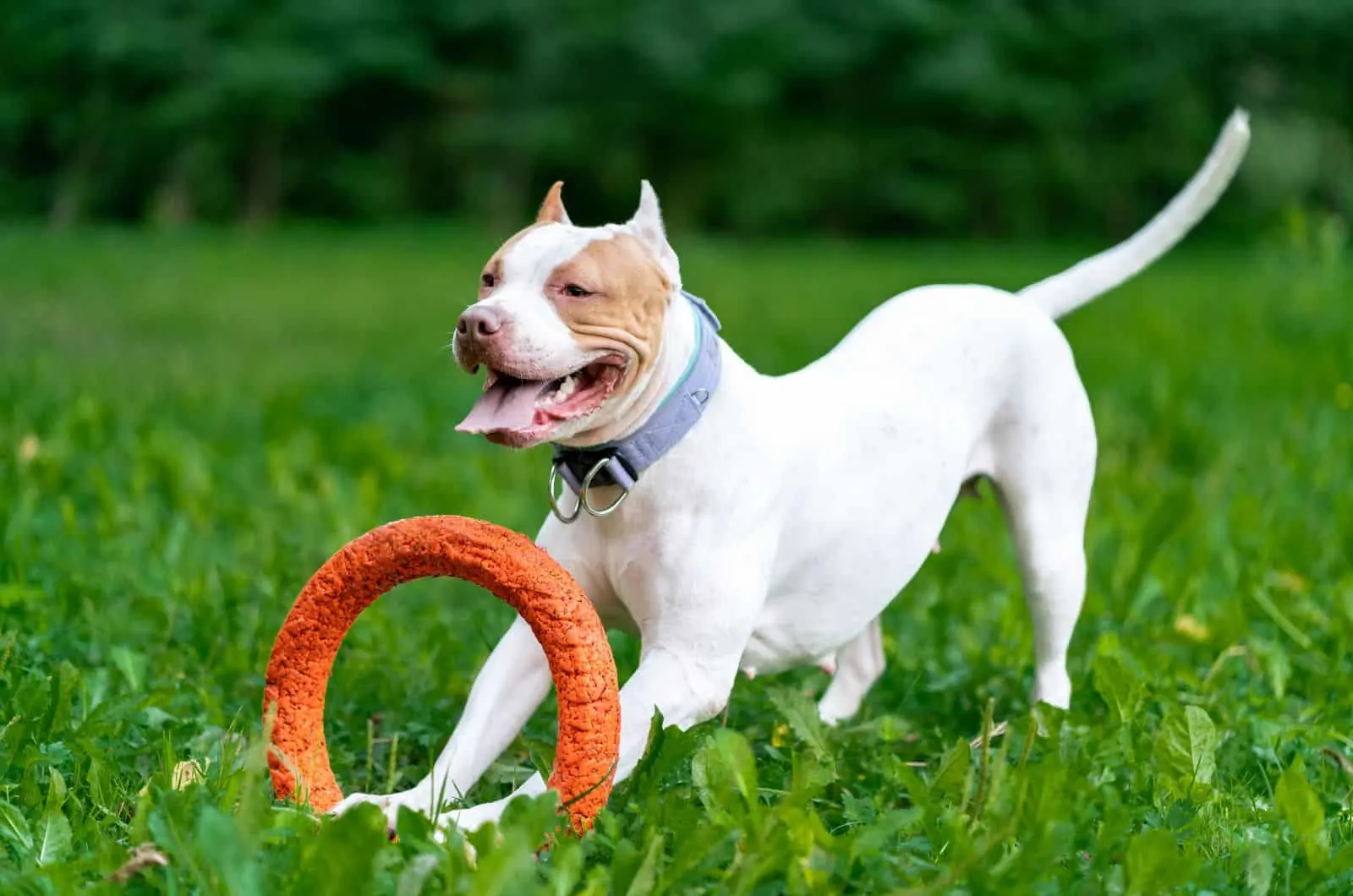 Breeding is the primary focus of Tropical Winds Kennel, which can be found in Florida and Pennsylvania. The kennel's proprietor has always had a soft spot for cats and dogs. In 1988, he came to adore American Pit Bull Terriers. That's when the breeder acquired his first Pit Bull.
Pit bulls of superior quality with sound dispositions and healthy body structures are what Tropical Winds Kennel strives to breed. They work very hard to maintain the breed's natural characteristics.
In honor of the departing American Pit Bull, their website includes images and information about them. There, you may also learn about the puppies that are now up for adoption.
When selecting the ideal family for their puppies, they are picky. If you wish to purchase a dog from them, you must complete their puppy application form.
Most important info:
Location address: Vero Beach Florida 32960, United States
Phone number: 772-925 4481
Website: Tropical Winds Kennel
Final Word
It can be difficult to locate a reputable dog breeder, and it can be particularly challenging when dealing with a breed such as the American Pit Bull Terrier. Unfortunately, these dogs are frequently subjected to poor and dishonest breeding techniques.
To discover a trustworthy breeder of Pitbulls, you can follow certain steps. Online dog breed registrations are widely available. Not every one of the Pitbull breeders online is reputable, and you should be the one to check the reviews thoroughly.
Additionally, even if the organization is respected, a dog's registration with it does not guarantee that the dog is of high caliber. Even so, it can be a sign that the breeder isn't a backyard breeder if they at least take the time to register their dogs. The fact that so many on the registers list are Pitbull breeders in Florida is a plus.
Despite the unfortunate over-breeding that has occurred with little regard for the health or temperament of the dogs, there are still several excellent Pit bull dog breeds available.
Find a breeder with whom you want to have a lifelong relationship and who will help you once you have taken the puppy home.
You're well on your way to discovering the Pitbull puppy of your dreams if you put in the necessary research, take your time, and thoroughly go through your inquiries list.
You May Also Want To Read:
11 Best shampoos for an American Bully
9 Best Harness for an American Bully