How spoiled is your doggo? The research that we're about to present to you shows some canines that get the royal treatment from their owners!
All respectable dog owners adore their companions. They walk them, go on trips with them, sleep next to them, and often treat them like their own babies.
Whether we talk about raising a puppy from the start or taking care of a dog that has been adopted – all dogs generally receive wonderful treatment in their forever home.
But, is there a particular breed that stands out in the crowd? Let's find out!
#1 Herding Breeds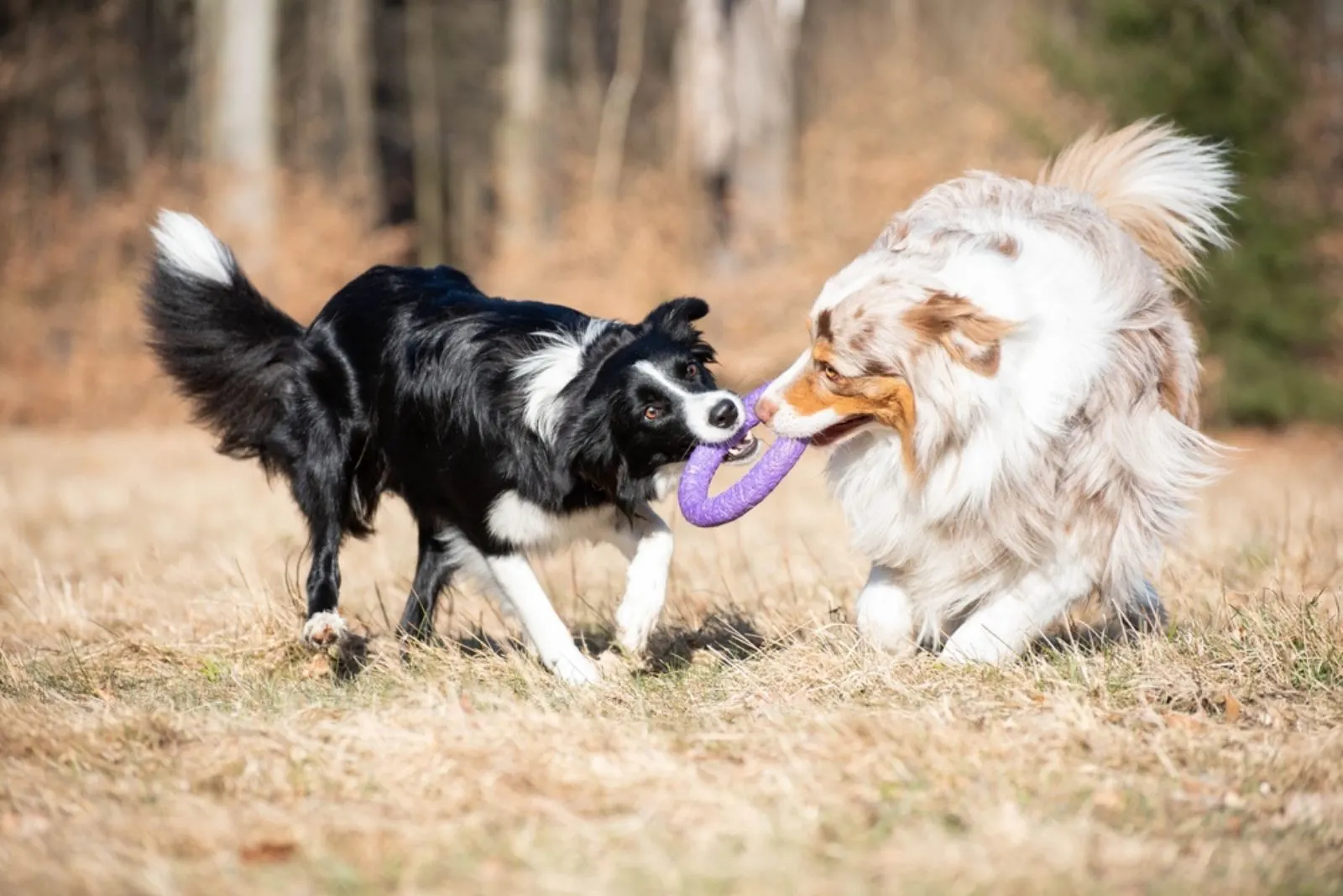 According to the research conducted by OnePoll, and commissioned by Solid Gold, the popular pet food brand, three breeds won the top slots and gained the honor of being called America's sweethearts: The Australian Shepherd, the Corgi, and the Border Collie!
Out of 2,000 dog owners who took part in this research, around 79% of people who claimed their dogs live like royalty were herding dog owners.
Let's meet the winners!
Australian Shepherd
There are numerous shepherd dog breeds, but the Australian Shepherd is certainly one of the finest! These double-coated, medium-sized canines are often described as smart, easy-going, and exceptionally good with kids!
However, one of their best features is definitely their eagerness to please their owners. No wonder they're placed 1st on the list!
Border Collie
Slightly smaller than their Australian counterparts, Border Collies are known for their affectionate nature and wonderful relationship with their owners! These doggos with a medium-long, wavy coat are categorized among the smartest breeds in the world!
They're, however, not meant for everyone, as this is primarily a working breed. Collies need occupation at all times or else they become bored and self-destructive!
Corgi
Who would say that such a small boy could be such a good herder, am I right? But, that's who Corgis are! These small-sized, short-coated canines are known for their alert nature.
You can expect them to be loud and quirky at times, and if you don't keep them busy, they can exhibit an occasional weird behavior.
Other than that, Corgis are quite affectionate dogs with a high level of adaptability to new circumstances. They don't mind meeting new people or other dogs, but they're definitely the happiest among their owners!
#2 Non-Sporting Breeds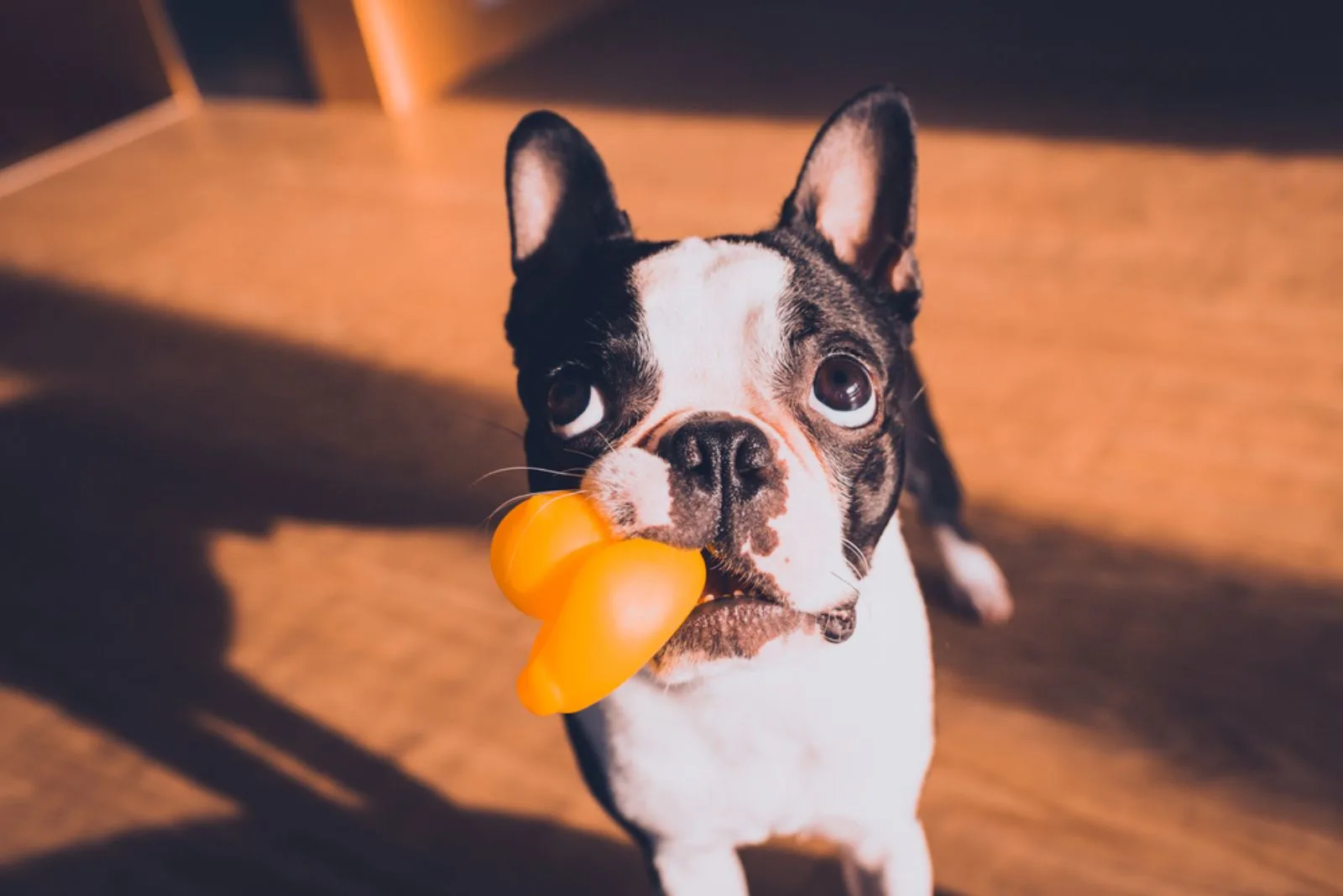 According to the New York Post, the very second place on the list of America's most spoiled dogs in 2023 belongs to non-sporting dog breeds.
These three particular dog breeds – Bulldogs, Boston Terriers, and Shiba Inus, are believed to be the most luxuriated breeds by 64% of the votes. Want to see why? Let's check it out!
Bulldogs
The American Kennel Club describes these chubby canines as friendly, courageous, and calm. Even though they're an extremely kind breed, Bulldogs are quite brave dogs that don't shy away from protecting their owners.
Wrinkles around their face and a stocky body are their universal trademark and probably the reason why they're so adorably cute! These dogs are loyal, they adapt well both to the city and the country, and they get along with all members of the family just fine!
Boston Terrier
The good thing about Boston Terriers is that they're not excessive barkers, which makes them perfect for the city! In fact, these small-sized, long-eared canines are known for their gentlemanly behavior, and that's exactly why they are so popular in the U.S.!
They get along with kids, strangers, cats, and other pets, and they're very pleasant to be around. The problem is, though, that they can suffer from a plethora of diseases, including patellar luxation and brachycephalic syndrome.
Shiba Inus
Unlike their Akita relatives, these Japanese boys are much more suitable for apartment living. Shibas are naturally loyal and affectionate dogs that form a lifetime bond with their owners, but the problem occurs when they don't receive an adequate amount of training.
Despite their kind nature, Shibas sometimes tend to be independent and high maintenance, which is why it is best to train them in obedience from early puppyhood. Mental stimulation through adequate dog toys or interactive games isn't the worst option!
#3 Terrier Breeds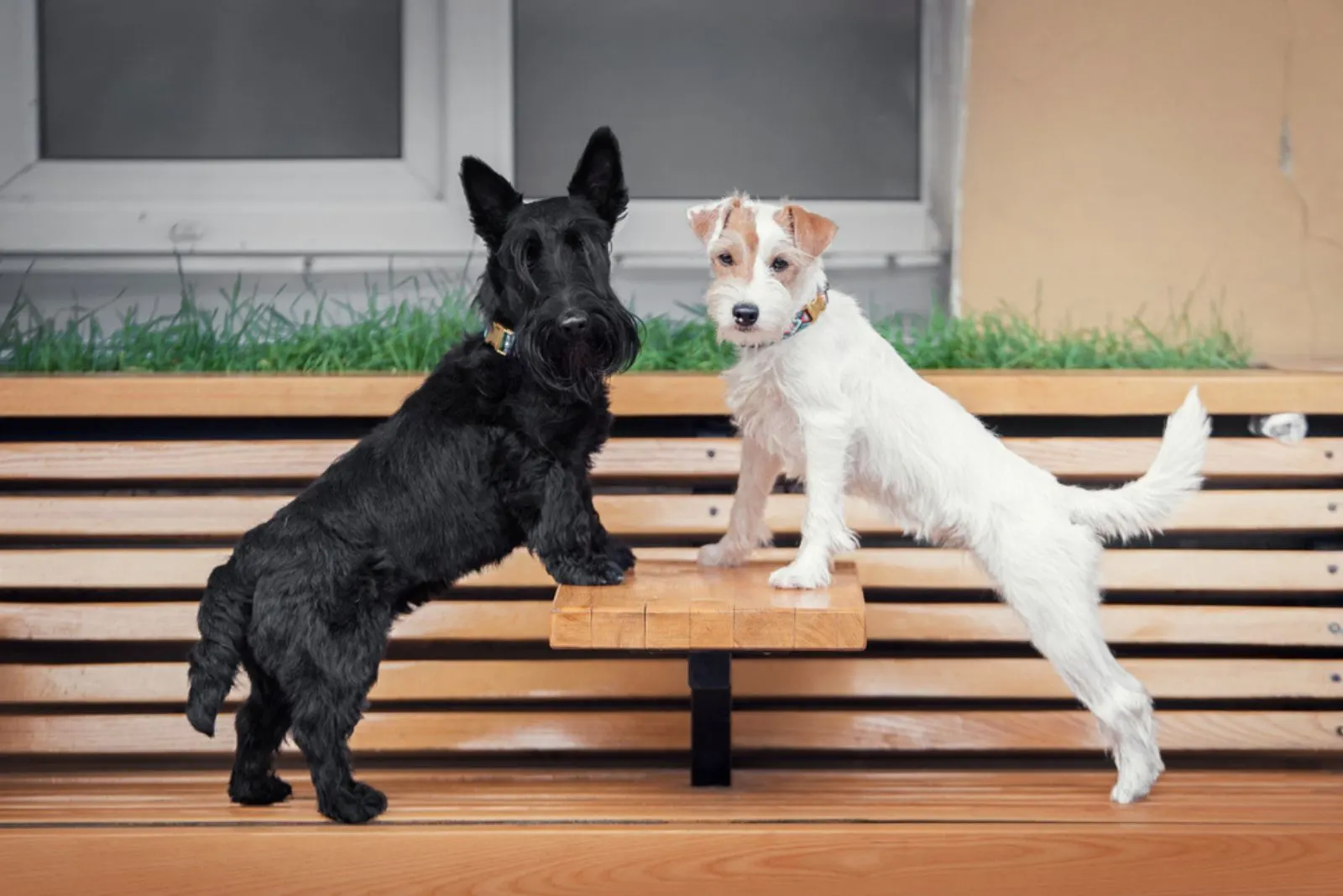 With 59 percent of the votes, the Terrier group of dogs proudly holds the third position on the list! Russell Terriers, Scottish Terriers, and Staffordshire Terriers are the dogs believed to be spoiled to a great extent by their owners!
Russell Terrier
The truth is these canines live mostly in the city, as their size is perfect for apartment living. They easily adapt to smaller spaces, and don't seem to have a problem with it.
However, they do require a certain amount of exercise, as they're naturally lively and outgoing.
Jack Russells are quite fashionable dogs with a beautiful set of colors, including white, tri-color, red and white, lemon and white, and many more.
Scottish Terrier
The United Kennel Club describes these pooches as small, but compact dogs that are sturdily built. Popularly known as Scotties, these miniature canines are definitely high-spirited, confident dogs that you won't be bored with!
Their almost-human character is the reason why so many people go for them!
Staffordshire Terrier
Last, but not least, the Staffordshire canine is one of the most confident and good-natured boys that you can have in your home! With responsible breeding, these doggos will grow into trustworthy companions that will be by your side to the very end.
The breed is generally good with kids and other animals, but not particularly good with other dogs. The good news is that they're not loud barkers, which makes them perfect for apartment living!
Parameters Taken Into Consideration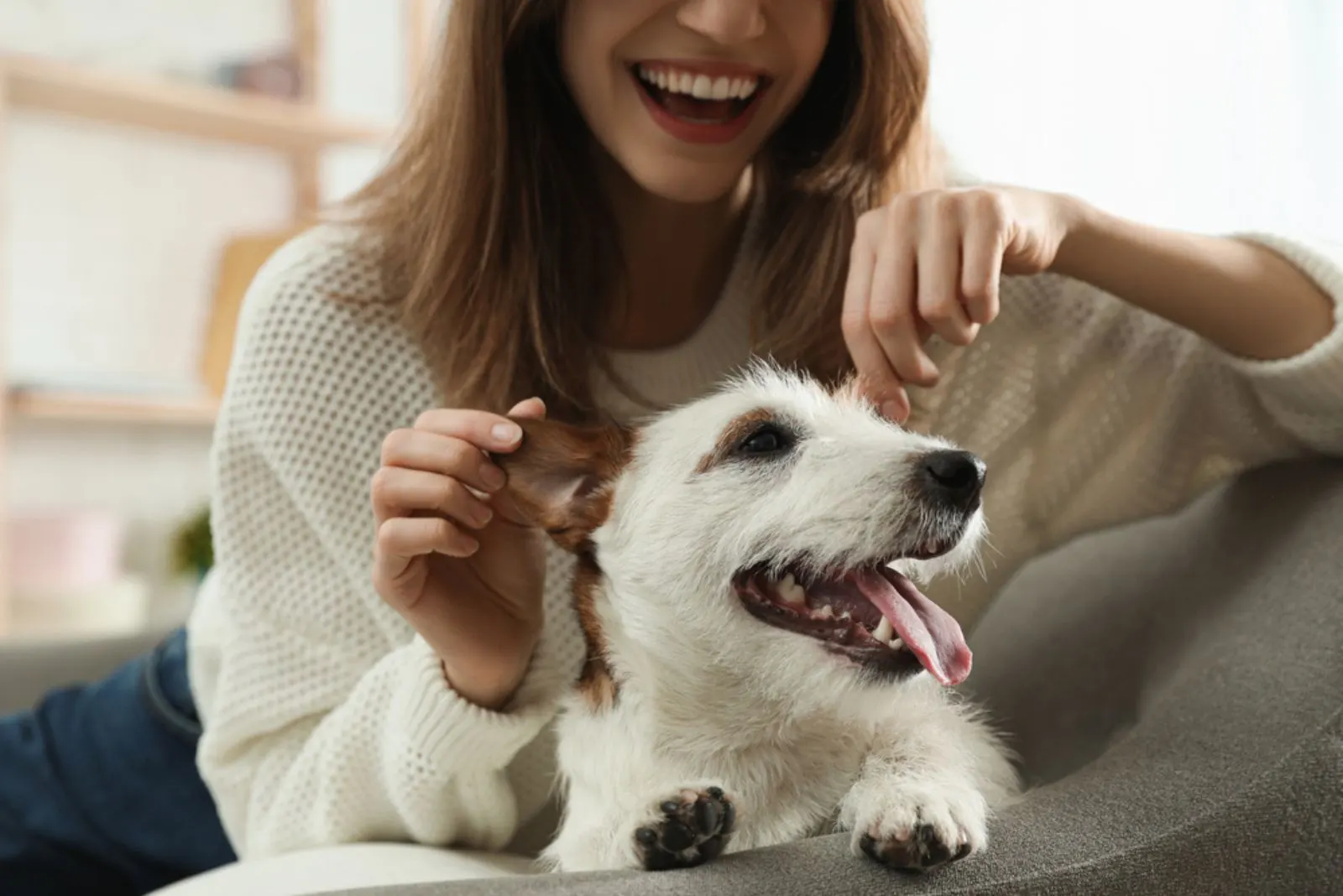 During the research, three main parameters were taken into consideration to assess the extent to which dogs have been spoiled by their owners: playtime, sleeping in places where they usually wouldn't be allowed to sleep, and talking to them as if they were children.
When asked about the activities on that day, around 45% of respondents said that they'd play with their dogs "all day long".
This clearly indicates that playtime is crucial for the development of a strong bond between a dog and a human, as it represents a common activity where the two set the ground for lifelong friendship.
During playtime, dogs "joyfully provide a pretty clear window into their head and heart," according to Psychology Today.
Around 35% of respondents allow their doggos to sleep in their bed or in places where they're usually not allowed to sleep, and 32% of them talk to their companions as if they were children.
Conclusion
Spoiling a dog isn't the hardest thing in the world, but keeping your dog spoiled all the time is a skill! These three groups of dogs are definitely in the position to call themselves America's sweethearts, as they're indeed treated that way!
And, even if your dog isn't on this list, don't worry! This doesn't necessarily mean that he's not treated with love and respect! Being an Aussie, a Collie, a Lab, or a Poodle, I'm sure your dog is the king in his own family castle, receiving all the love and attention it truly deserves!
Until next time, PupViners!