A Labrador Retriever is probably a dog that you already know so many things about. It is widely popular all over the world. Its appearance is heart-melting, and the Labrador's mellow character makes you want to buy this puppy immediately.
However, there is always something new to learn. This time I did a little research on what are the best Labrador Retrievers in New York. I'm sure you're going to find this list interesting and useful, especially if you live in the state of New York.
I narrowed down the list to nine top Labrador breeders, as these nine seemed like the best possible choice for a future owner. All puppies come from reliable kennels, they are AKC recognized, and many of them have the OFA certification.
Puppies purchased from these breeders are suitable for first-time dog owners, too.
Let's begin!
Labrador Puppies For Sale
The important thing when buying a Labrador Retriever is to choose the right breeder. The first couple of weeks in a Labrador's life are sensitive, as puppies are still fragile and require a deep commitment.
Reputable breeders will make sure your future canine gets through the first vaccination, deworming, and DNA testing.
Even though the Labrador breed is considered one of the healthiest dog breeds in the world, the dog still has to undergo regular vet exams and vet check ups.
This is a perfect family dog. The breed is suitable for an indoor lifestyle, as the puppy has a calm, friendly nature. However, Labradors are extremely playful, they make excellent service dogs, and they are even used to be therapy dogs, too.
When finding a Labrador breeder, you want to make sure the puppy is PRA (Progressive Retinal Atrophy), CERF (Canine Eye Registration Foundation), EIC (Exercise-induced collapse), HNPK (Hereditary Nasal Parakeratosis), and CNM (Centronuclear Myopathy) tested.
These are the most common health conditions your Labrador Retriever can face. All reputable breeders will make sure your puppy is tested prior to purchase and delivered healthy.
Let's now take a look at each of these nine breeders individually. I am sure you are going to enjoy the list and find the puppy for yourself!
1. Legacy Labradors, Carmel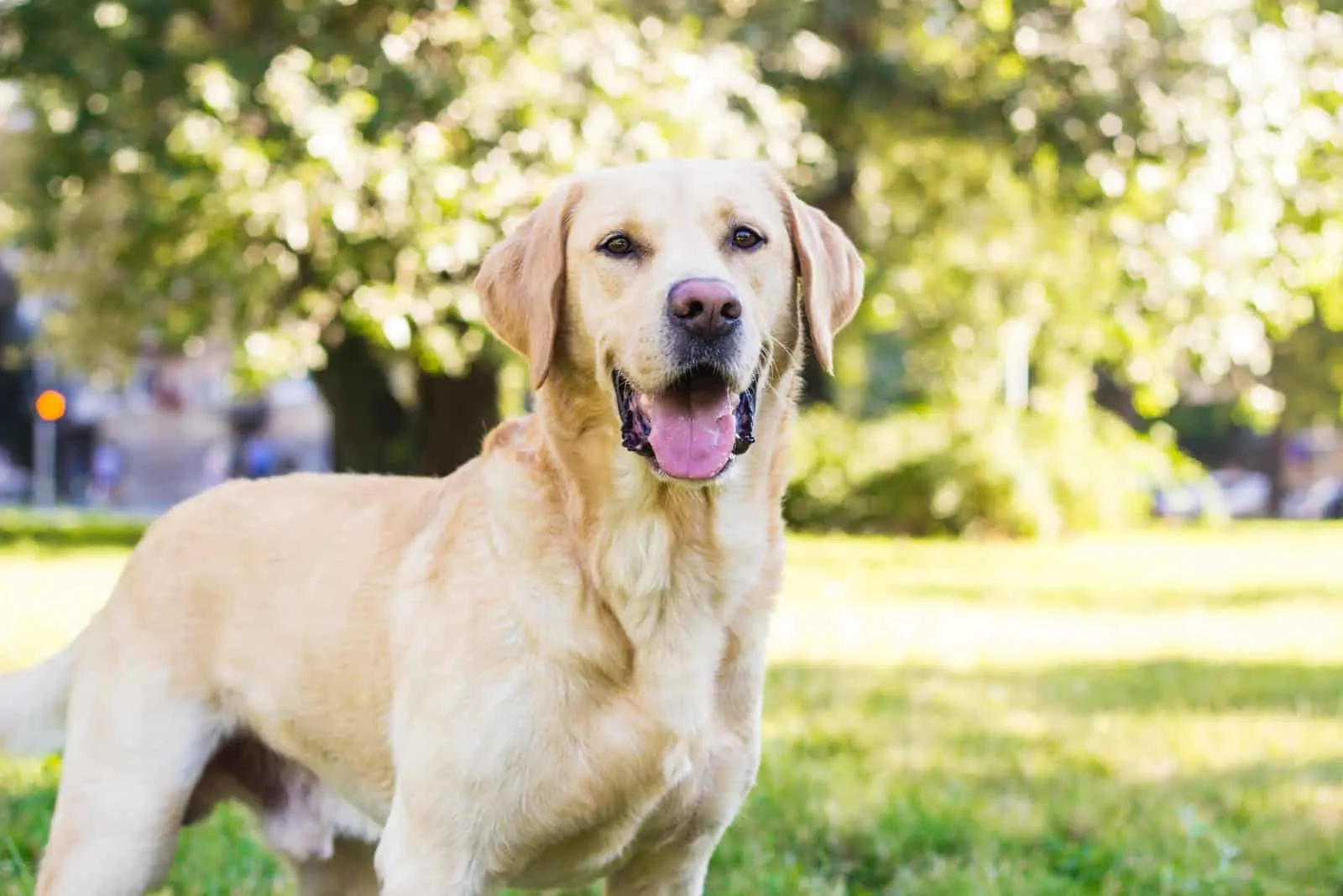 Legacy Labradors from Carmel, NY, is probably one of the best Labrador breeders in New York. Kevin, the manager, raises these canines at home and he makes sure that all puppies are early socialized.
Puppies undergo regular vet check ups, so there is no need to worry about their health exams once they get into your home. Furthermore, all puppies get their first shot and deworming before they turn eight weeks of age.
Each of these puppies comes with AKC and vet documentation, as Legacy Labradors is an AKC Breeder of Merit.
This breeder pays a lot of attention to a Labrador's growth chart. He wants to make sure puppies are developed regularly. Regular DNA tests are traditionally done prior to purchase, too. This includes CNM, PRA, EIC and many other tests that could detect a possible hereditary disease.
The breeder is CERF and OFA certified, which is a great advantage if you decide to buy a puppy from this breeder. All puppies come with a microchip and pet insurance. The breeder offers stud services, too.
Legacy Labradors prefers to be contacted over the official website. Applications are accepted once the litter is on the ground.
Location: 337 Fair St, Carmel Hamlet, NY
Phone number: (845) 667-4387
Website: Legacy Labradors
2. Moonlit Labradors, Springville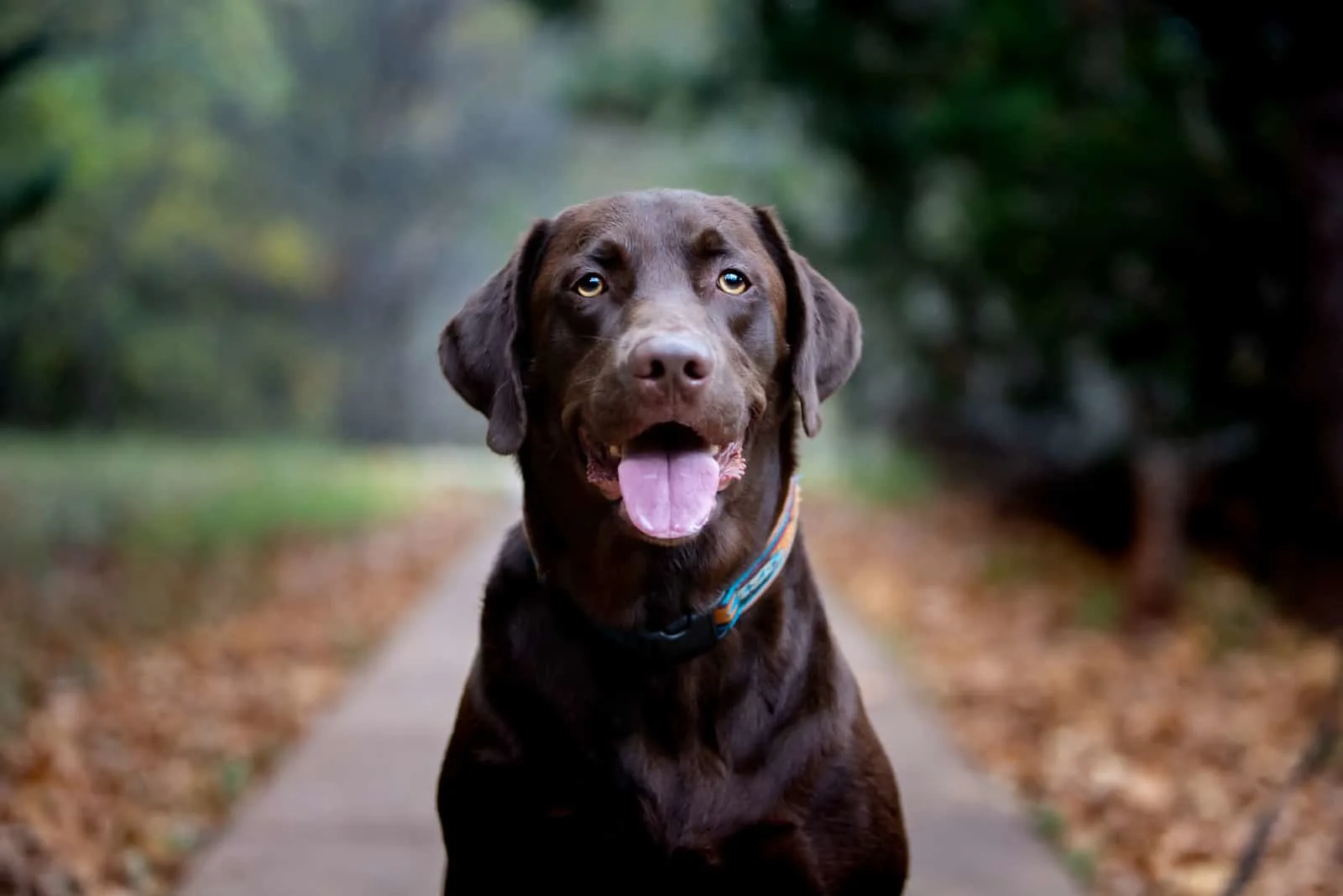 Susan Bennington stands behind this beautiful Labrador facility. This is another AKC Breeder of Merit that sells Lab puppies in chocolate, yellow, and black coloring.
Once you visit the Moonlit Labradors' website, you will find amazing Lab puppies of excellent conformation and gentle appearance.
The breeding program Susan follows is based on developing outstanding Lab temperaments, breeding healthy and DNA-tested puppies, as well as on preparing puppies for dog shows and dog contests.
Besides the fact that puppies raised in this kennel make fantastic family dogs, Susan also puts a lot of time into training their Labradors for being AKC grand champions!
All Lab canines undergo genetic testing. Once you get a puppy, you will also get a health certification and a health warranty. The breeder will provide a strict spay/neuter contract, which means that you are obliged to spay or neuter your puppy within the appropriate time frame.
Puppies from Moonlit Labradors are great in obedience and agility. Susan makes sure your future pet gets an excellent Labrador feeding chart, too. Your job is to continue this practice in order to maintain your puppy's health.
Location: 13025 Vaughn St, Springville, NY 14141
Email: [email protected]
Website: Moonlit Labradors
3. Rhumbline Retrievers, Mattituck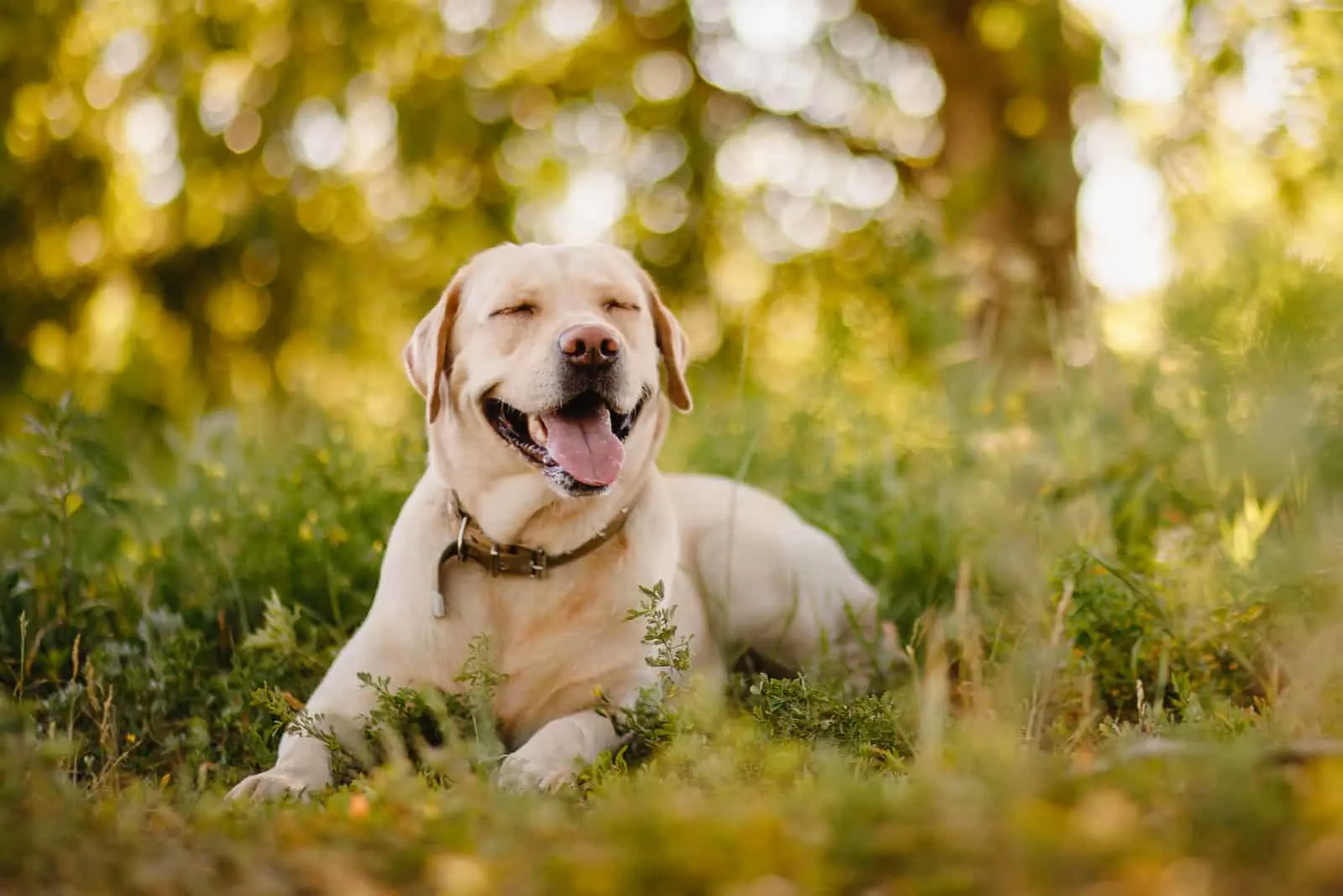 Joe and Sue Carpenter stand behind Rhumbline Retrievers in Mattituck. These Breeders of Merit raise beautiful English Labradors in yellow, chocolate and black colors.
Breeding AKC-recognized quality dogs is what makes Rhumbline Retrievers one of the most reputable Labrador breeders in New York. This facility was established in 1996, which makes the breeder a long-time expert in this business.
Puppies undergo hunt tests and many dogs from this kennel have competed in obedience. The breeder puts a lot of time and effort into breeding socialized and obedient puppies. Labs are bred for being family dogs and show dogs, too.
What makes Labrador (and Labrador mixes, too) so favorable among dog owners is their exquisite intelligence. The breeder makes sure Labs are mentally stimulated. The breeder will provide the right clearances and needed documentation.
Your new family members will show outstanding social skills around all family members and unknown people, too, as they were socialization trained from an early age.
Location: 9395 Sound Avenue, Mattituck, NY
Phone number: (631) 298-1677
Email: [email protected]
Website: Moonlit Labradors
4. Humehill, Silver Springs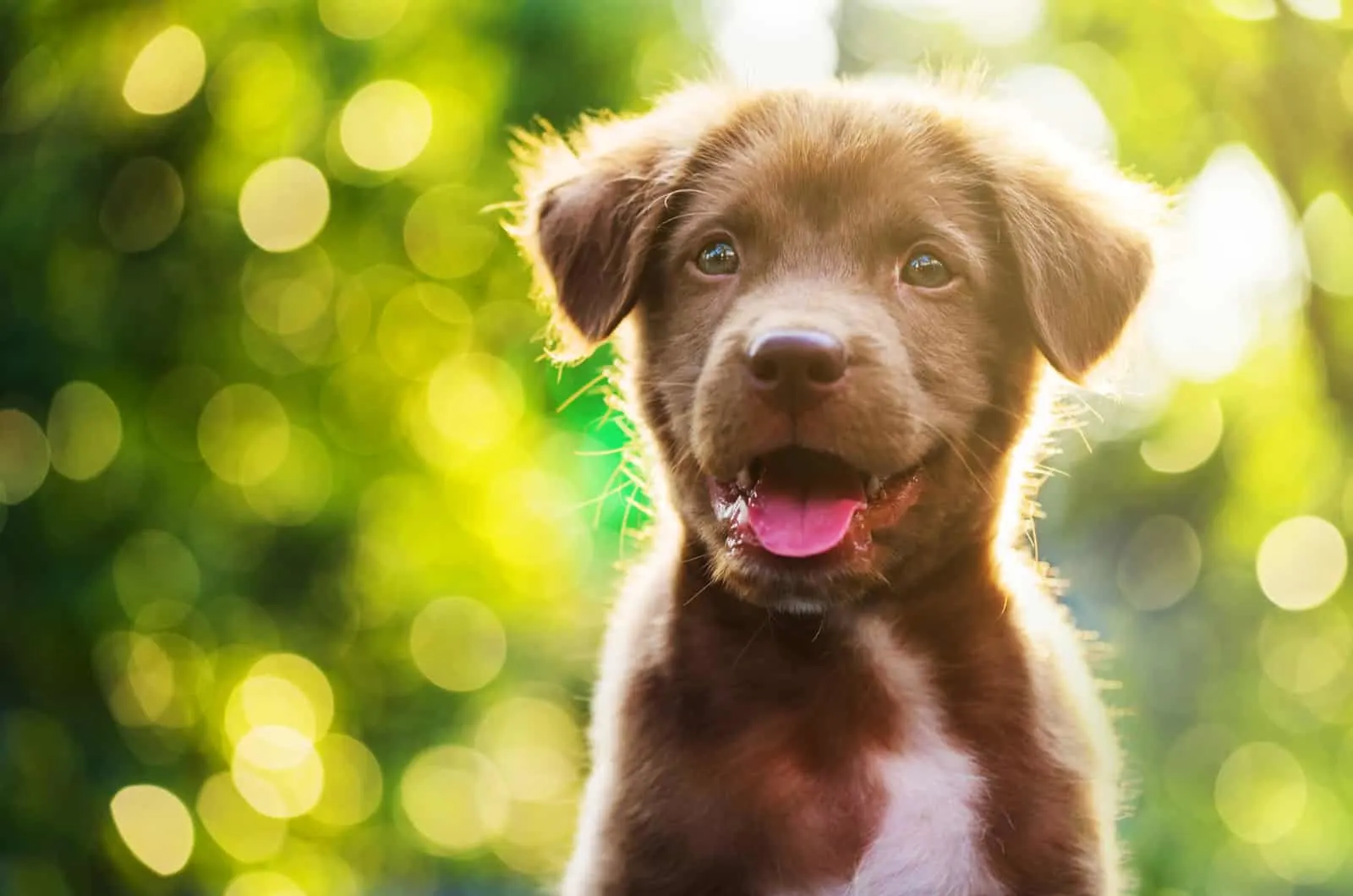 Humehill breeds Labrador Retrievers and Pomeranians on occasion. What makes Humehill one of the best Labrador Breeders in New York State is the fact that puppies are provided with outstanding healthcare.
Regular health checks, as well as health testing, are a regular breeder's practices. These high-quality puppies are provided with outstanding outdoor training, too. Given that they are raised on a farm, these puppies have excellent physical abilities.
Humehill Labs are bred as family dogs, but they are extremely active, too. The breeder recommends daily exercise and implementing a creative training routine.
Puppies come with a health guarantee and with the best dog food for Labradors. Shipping is not an option with this kennel, as each puppy has to be picked up personally. The reason is that the breeder wants to meet a new owner in person, which shows dedication and credibility.
Humehill has been breeding for more than 30 years. In order to purchase a puppy, the recommendation is to fill in the questionnaire first. The questionnaire is available on the official Humehill website. The breeder is available over the phone, or by email.
Location: 197 Church Street, Silver Springs, NY
Phone number: (585) 493-2135
Email: [email protected]
Website: Humehill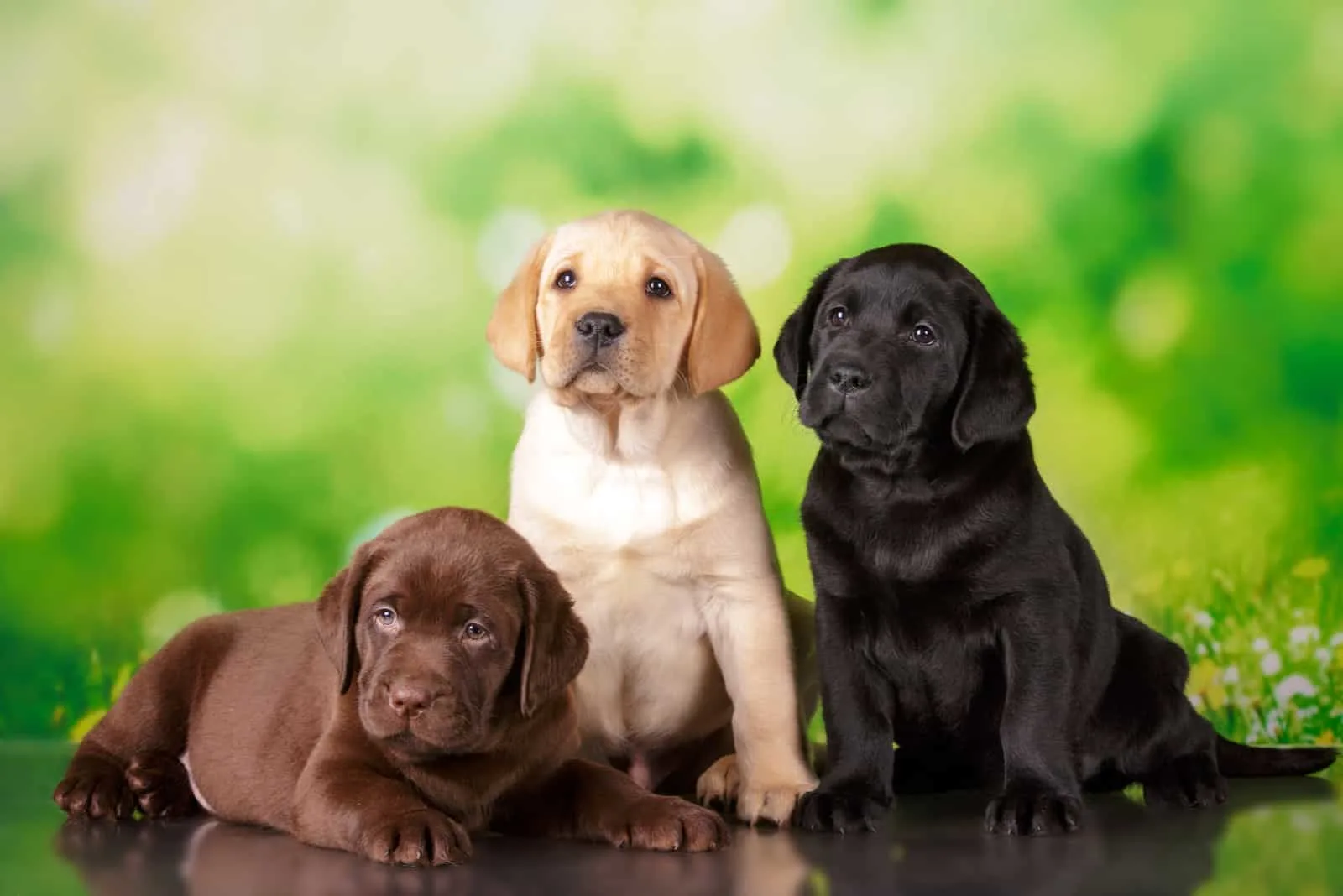 Aside from breeding yellow, or chocolate Labs, Hidden Pond Labrador offers stud services, too. Among all Labrador Breeders in New York, David, the HPL breeder, is unique as he holds a degree in animal science.
Picking up a Lab puppy from this kennel would be a huge benefit, as Lab canines from Hidden Pond Labradors are bred with knowledge and experience. The breeder holds a New York State license for breeding.
Labradors come with a health warranty. They are regularly checked by a veterinarian, and these puppies make excellent family dogs. Labrador colors that you can find in this kennel are basic Lab colors: yellow, black, and chocolate.
Early obedience training is a practice in this kennel, as well as socialization training. David makes sure all puppies are well-groomed. Crate training would not be a problem for Labradors purchased from this kennel, as they are crate trained in the first place.
David is more than happy to answer all your inquiries over the phone, or in person. Visits are also welcomed, but you need to make an appointment first.
One thing is for sure – once you get a puppy from Hidden Pond Labradors, you will have a healthy, social, and lifetime Lab companion!
Location: 641 DryBrook Rd Waverly, NY
Phone number: (607) 857-1461
Email: [email protected]
Website: Hidden Pond Labradors
6. Wiscoy Labradors, Eden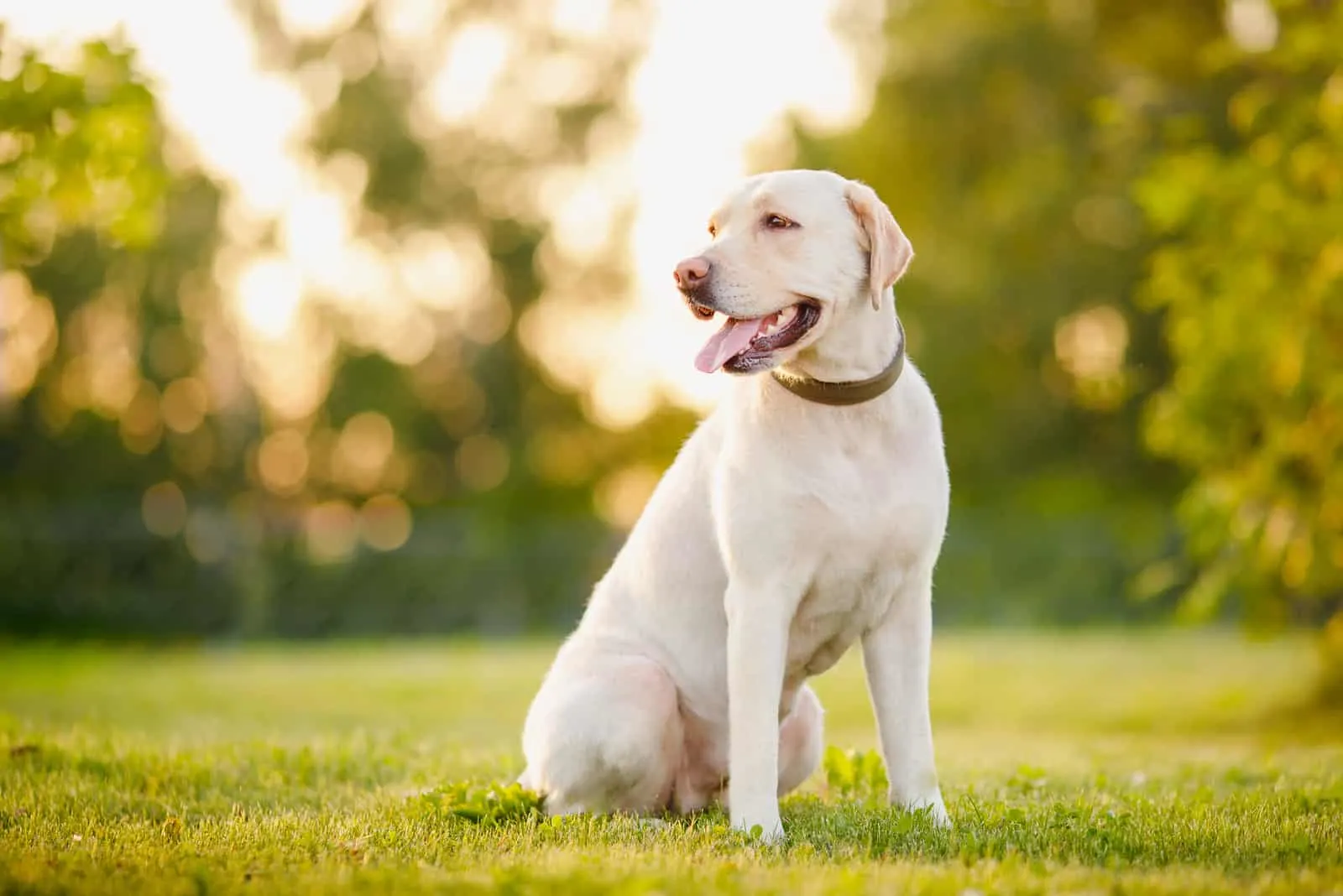 Wiscoy Labradors is one of the greatest Labrador breeders in New York due to the fact that they breed LRC (The Labrador Retriever Club) and LRCP (Labrador Retriever Club of the Potomac) registered Labradors.
Jill has been in the Labrador business since the 1970s. Over fifty years of experience is why this is a breeder to consider. She is also the AKC judge that breeds show dogs and dogs that take part in agility contests.
Even though the breeder has a lot of experience in breeding grand champions, the ultimate mission of Wiscoy Labradors is to provide family dogs to future owners.
All puppies are bred and raised with great amounts of love and commitment. Labrador Retrievers in Wiscoy Labradors are socialized, well-behaved, and make excellent family dogs.
These canines are recommended to first-time dog owners, as well as to people who have small children. Labs from WL are great with kids!
The breeder provides all AKC documentation, as well as health certificates. All puppies come with a health guarantee, which is another reason to consider Wiscoy Labradors as one of the finest options.
Location: Eden, NY
Phone number: (716) 992-9521
Email: [email protected]
Website: Wiscoy Labradors
7. Hampton Labradors, Ontario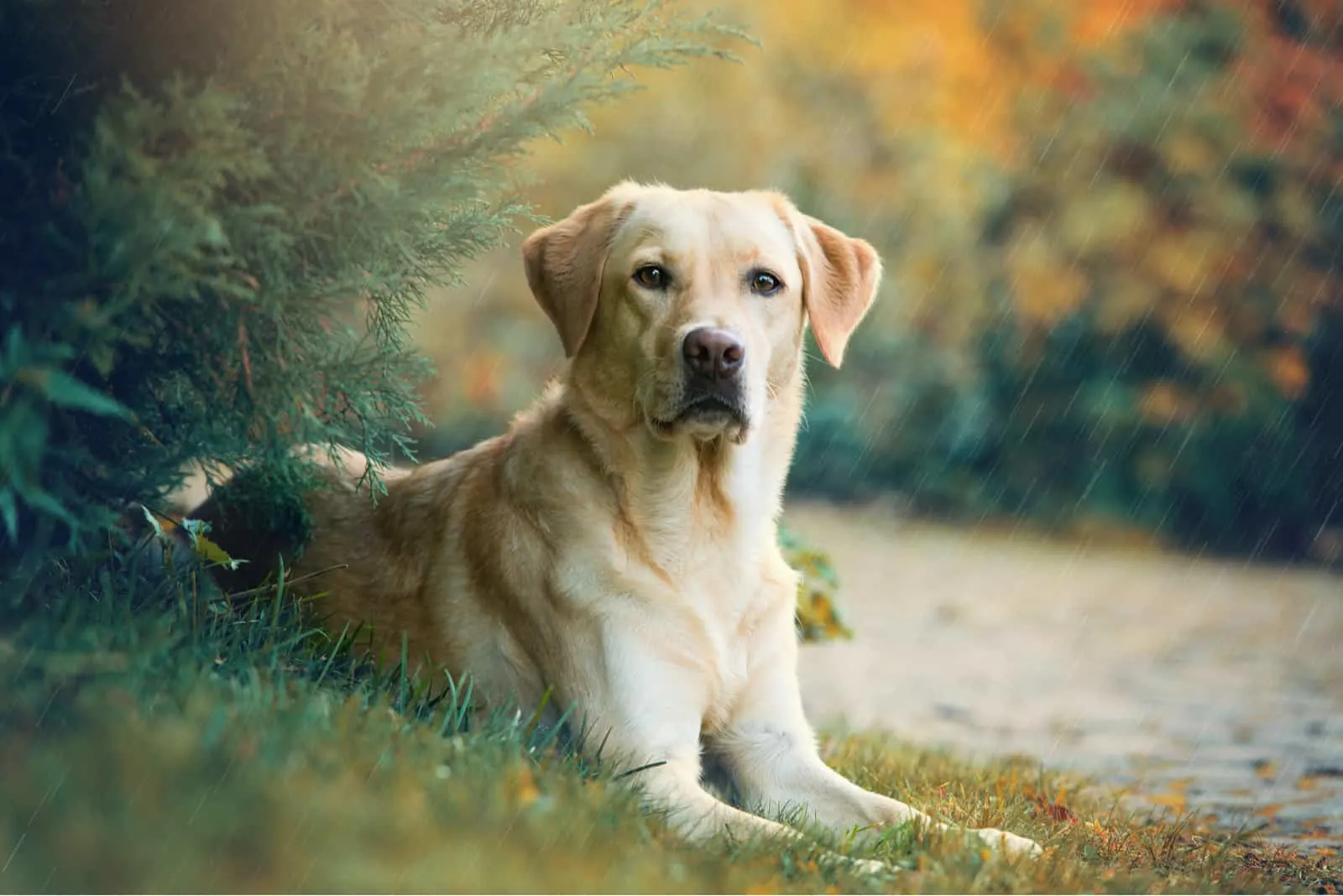 Hampton Labradors have been in the Labrador business since 1998. Over twenty years of experience make this breeder knowledgeable and one of the best Labrador breeders in New York.
This Ontario-based kennel is a small facility that breeds both male and female Labrador Retrievers in yellow, black, and chocolate coloring.
In order to purchase a Labrador puppy, you first need to make a deposit. The kennel has AKC approval. Puppies you find at Hampton Labradors are high-quality and make excellent life companions.
They are easy to train. The recommendation is to start with the obedience and socialization training from the puppyhood stage.
Hampton Labradors pay a lot of attention to Labradors' conformation. The breeder uses Lab's exquisite intelligence to crate train puppies.
These canines are health-tested regularly. Puppies have a good temperament, and the breeder puts a lot of effort into grooming. Labradors in HL are true fashionista dogs.
Location: Ontario, NY
Phone number: (585) 490-4437
Email: [email protected]
Website: Hampton Labradors
8. Pinecrest Kennels, Upstate New York
Pinecrest Kennels have been breeding Labrador Retriever puppies since 1986. This long tradition is based on providing nurtured, healthy, and socialized Labradors that will make your home filled with love and affection.
Pinecrest Kennels is among the finest Labrador breeders in New York, especially due to their OFA and CERF certificates. This is a small, family-based kennel with the mission to provide health-tested and loving pets.
If you ask ''Do Labradors Shed?,'' the question is – Yes. However, the Pinecrest Kennels family takes good care of your future puppy's look, as they are groomed regularly and provide great-looking Labradors in basic Lab colors.
The breeder also provides vaccination and deworming to all Labrador Retriever puppies. Two things this breeder pays attention to the most when breeding are good temperament and conformation. If you strive for a well-behaved Labrador, Pinecrest Kennels is the perfect place for you.
Labradors bred in this kennel are family dogs exclusively. They are great with small children and first-time dog owners. If you are a Lab enthusiast, but you still don't have sufficient experience and knowledge of Lab puppies, this kennel is probably one of the best solutions.
The breeder is available on the phone and by email.
Location: Upstate New York, NY
Phone Number: 585-703-8129
Email: [email protected]
Website: Pinecrest Kennels
9. Cold Spring Labradors, Cold Spring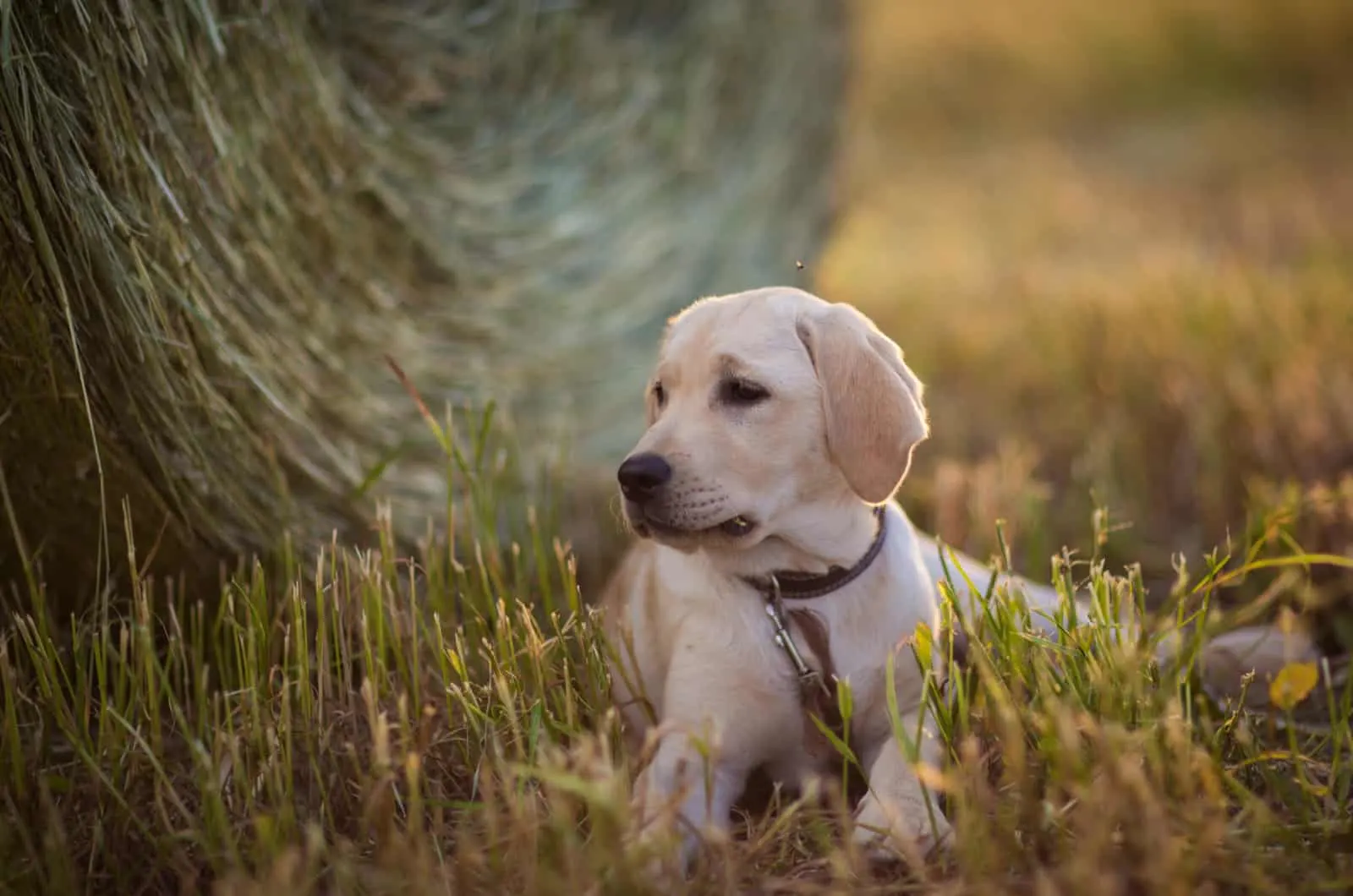 This beautiful kennel is located in Hudson Valley, NY. They have been breeding English Labradors for more than 35 years. However, the breeder also raises English Bulldogs.
One thing that makes Cold Spring Labradors unique is that they pay a lot of attention to their Labradors' feeding chart. Aside from regular health tests and vet check ups, they want to make sure their Labradors get the highest-quality nutrition.
Lab puppies raised in this kennel are socialized and obedience trained. Even though this is one of the easiest dogs to potty train, their Labradors are given a lot of attention in regard to potty training, crate training, and socialization.
All English Labrador puppies are either yellow, black, or chocolate. This is an AKC recognized breeder that undergoes regular inspection and certification.
There are no currently available Labrador litters. However, you can join the Cold Spring Labradors family over the official website and get in contact with a breeder any day of the week.
All inquiries are more than welcome. Pet Nanny and ground transportation options are available.
Location: Cold Spring, NY
Phone Number: (845) 490-3957
Email: [email protected]
Website: Cold Spring Labradors
How To Find A Reliable Labrador Retriever Breeder?
There are several tips for finding the perfect Labrador breeder in New York, or elsewhere. The first thing you should look into is whether a breeder is AKC affiliated. AKC registered breeders are regularly inspected, and their puppies are provided with good healthcare.
Furthermore, always make sure the breeder follows a high-quality breeding program. This includes socialization, obedience training, and early crate training. Even though Labradors are known for their gentle and friendly nature, they can sometimes come across as an aggressive dog breed.
Additionally, reputable breeders will provide sufficient vet documentation and DNA certificates. You want to make sure your puppy's bloodline is reliable. Always seek breeders who do genetic testing. A Health guarantee is another reason for considering a breeder.
FAQs
1. How Much Should I Pay For A Labrador Pup?
The price of Labrador Retriever puppies revolves around $1000 to $1500. There are some breeders that offer their puppies for a lot less but buying a Lab for anything less than $1000 is not recommended.

Purchasing a Lab dog from a reputable breeder will probably cost you more, but that's only because these canines come with a health guarantee, DNA test certificates, vet documentation, dog training collars, puppy food, and other additional supplies.
2. What Is The Labrador's Lifespan?
Labrador Retrievers can reach up to 12 years. However, Lab puppies live around 10 years on average. This is a large dog breed known for its exquisite health and gentle behavior.

Lab canines live a long and happy life. However, they may suffer from major health conditions, such as Progressive Retinal Atrophy, or Hip Dysplasia. In order to provide a healthy life for your Labrador, you need to subject the puppy to early health tests and regular vet check ups.
Conclusion
There is a plethora of Labrador breeders in New York. However, I narrowed down the list to these nine for one main reason – they are simply the best!
There are several things that I looked into during this research: AKC affiliation, breeding programs, health guarantees, DNA tests, and the readiness of breeders to disclose all needed information on their Labrador puppies.
Choosing any one of these nine would not be a mistake. The choice is on you!
Read more: • Labrador Ear Cropping: You What?!