The Japanese Spitz might be the perfect fit for you if you are looking for a small dog for fun adventures! These little dogs are lovely and loyal companions and adore being around their human families.
Seeing this dog that looks like it is always smiling will improve your day. The history of this dog breed is not entirely revealed, but it is believed that these cute dogs descended from the German Spitz, and these two dog breeds look pretty alike.
The Japanese Spitz is small in size, but don't let the size fool you; this dog is a serious protector who takes care of its family and its property! If it notices something unusual, it won't stop barking until you go and check what is happening.
I am sure you like the description of this dog as much as I do. So, where can you find these cute puppies?
Unfortunately, there are only a few Japanese Spitz breeders in the States, since this is a relatively new dog breed. However, we managed to gather 3 breeders of these adorable puppies.
Japanese Spitz Puppies For Sale In The States
You are a dog fancier, but you have not heard of the Japanese Spitz? This is not strange at all, since these dogs are only about to become popular! Not many of these dogs and their breeders are in the United States.
But, we firmly believe this will change, since these companion dogs will make excellent family dogs for individuals and for families with children.
A group of Japanese Spitz dog fanciers developed the Japanese Spitz Club of America with the aim of these dogs becoming accepted by the American Kennel Club (AKC).
We believe this will happen very soon and that there will be many more breeders of these puppies in the States!
However, we still have Japanese Spitz breeders in the USA. There are few of them, but they are reliable and trustworthy.
1. IMAG Japanese Spitz, Sebastopol, CA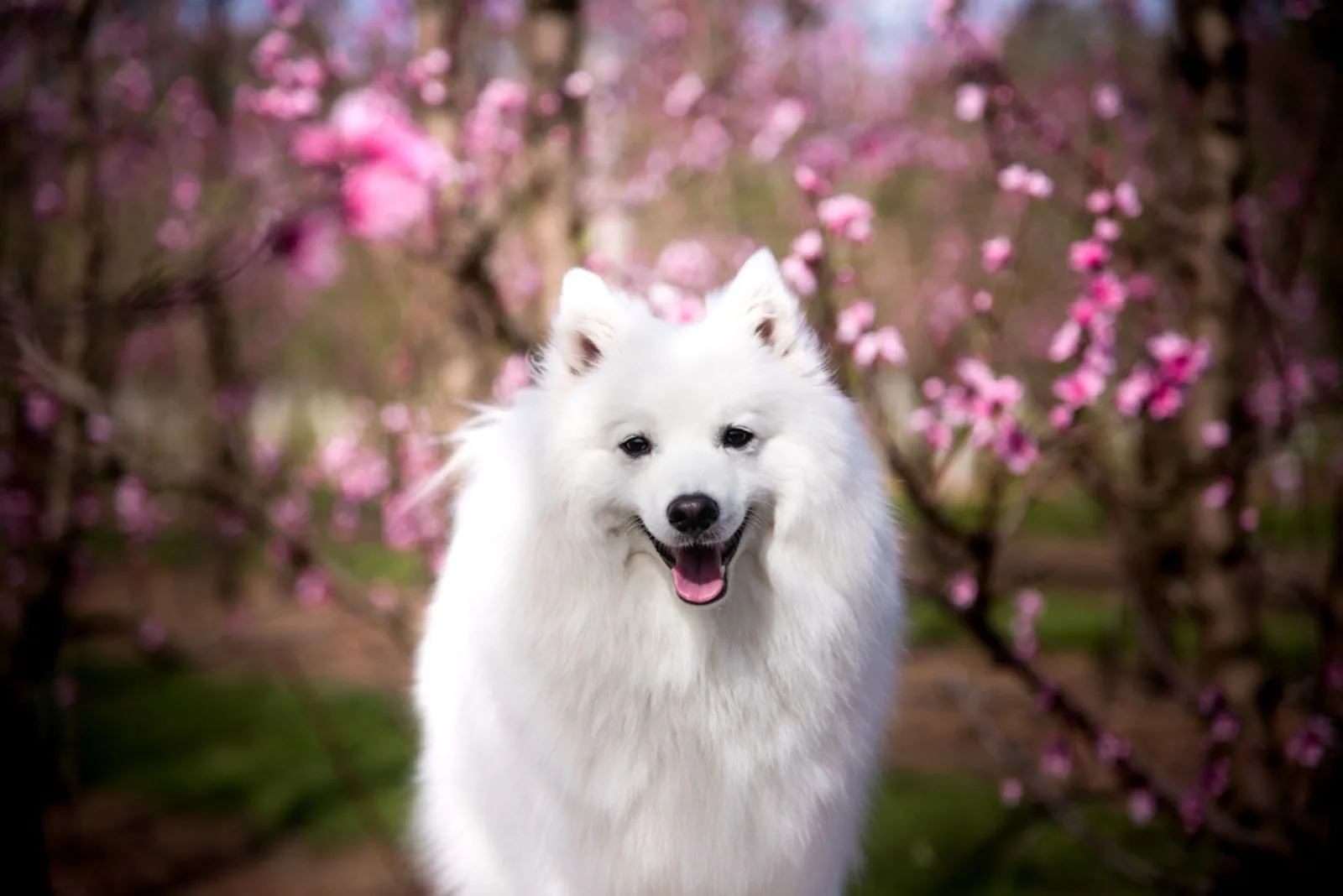 Back in 200, Irenne Magoulas from Sebastopol, California, became interested in the Japanese Spitz dogs. She looked for an adorable dog for her family, and started communicating with Japanese Spitz fanciers from around the world.
Soon after that, the Japanese Spitz puppy named Magic became part of Irenne's family. In years to come, Irene adopted three more Japanese Spitz dogs and decided to start breeding this wonderful Spitz dog breed.
Irene states how Japanese Spitz dogs make wonderful family dogs with their easy-going personality, and loving nature.
These are dogs that get along with children, and other pets as well. Also, they love to be cuddled and make excellent watchdogs. Quite versatile small dogs, don't you think?
For all this time Irene has been raising her Japanese Spitz inside her home and as a part of her family.
You can find beautiful photos of previous litters on the IMAG Japanese Spitz official website. Also, here you can find testimonials from satisfied customers.
Breeder Info
Location: Sebastopol, California
Website: IMAG Japanese Spitz
E-mail: [email protected]
Phone number: +1 707 799 9915
2. Kiraleea Japanese Spitz, Watertown, Wi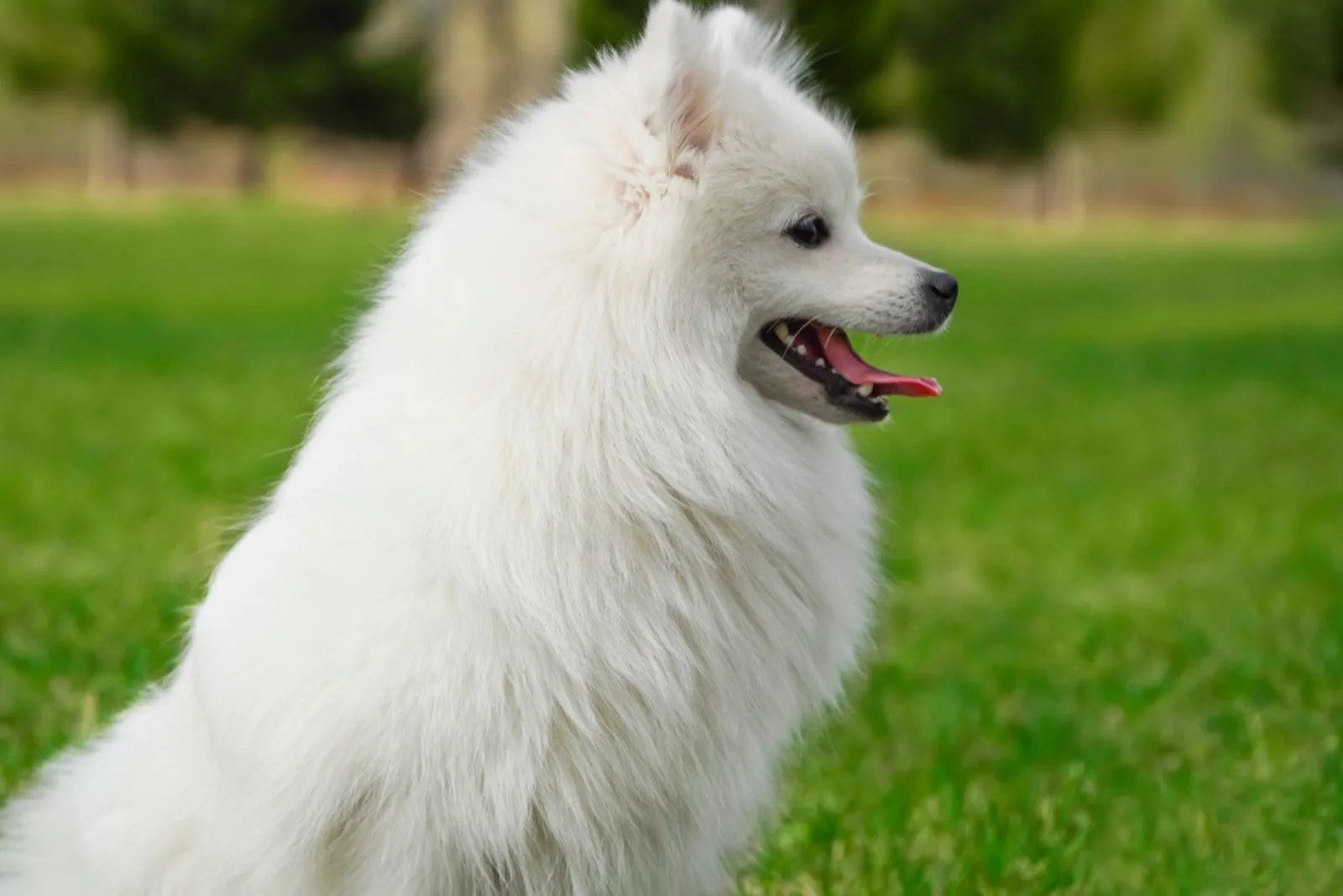 Katrina Sandell is the breeder behind the Kiraleea Japanese Spitz kennel located in Watertown, Wisconsin. Katrina has been in the breeding business since 1993. She raises her Spitz puppies inside her home.
Katrina is a small, home-based breeder, and her Japanese Spitz puppies are bred from dogs of top quality, imported from different parts of the world.
After her puppies receive their first vaccination, Katrina starts with their socialization. She does this by taking them to her pet grooming salon, and to children's day cares. This way, puppies get used to different people and different situations from an early age.
All her Japanese Spitz puppies come with vaccinations and health certifications. Also, they are dewormed before they are ready to go to their new owners, and this usually happens when puppies are about 8 weeks old.
If you would like to buy a puppy at Kiraleea kennel, you will need to pay a $200 deposit to be assigned to a waiting list.
The estimated time for the next litter at this kennel is in spring 2023.
Breeder Info
Location: Watertown, Wisconsin
Website: Kiraleea Japanese Spitz
E-mail: [email protected]
Phone number: +1 920 248 9162
3. Konalae Japanese Spitz, New Braunfels, TX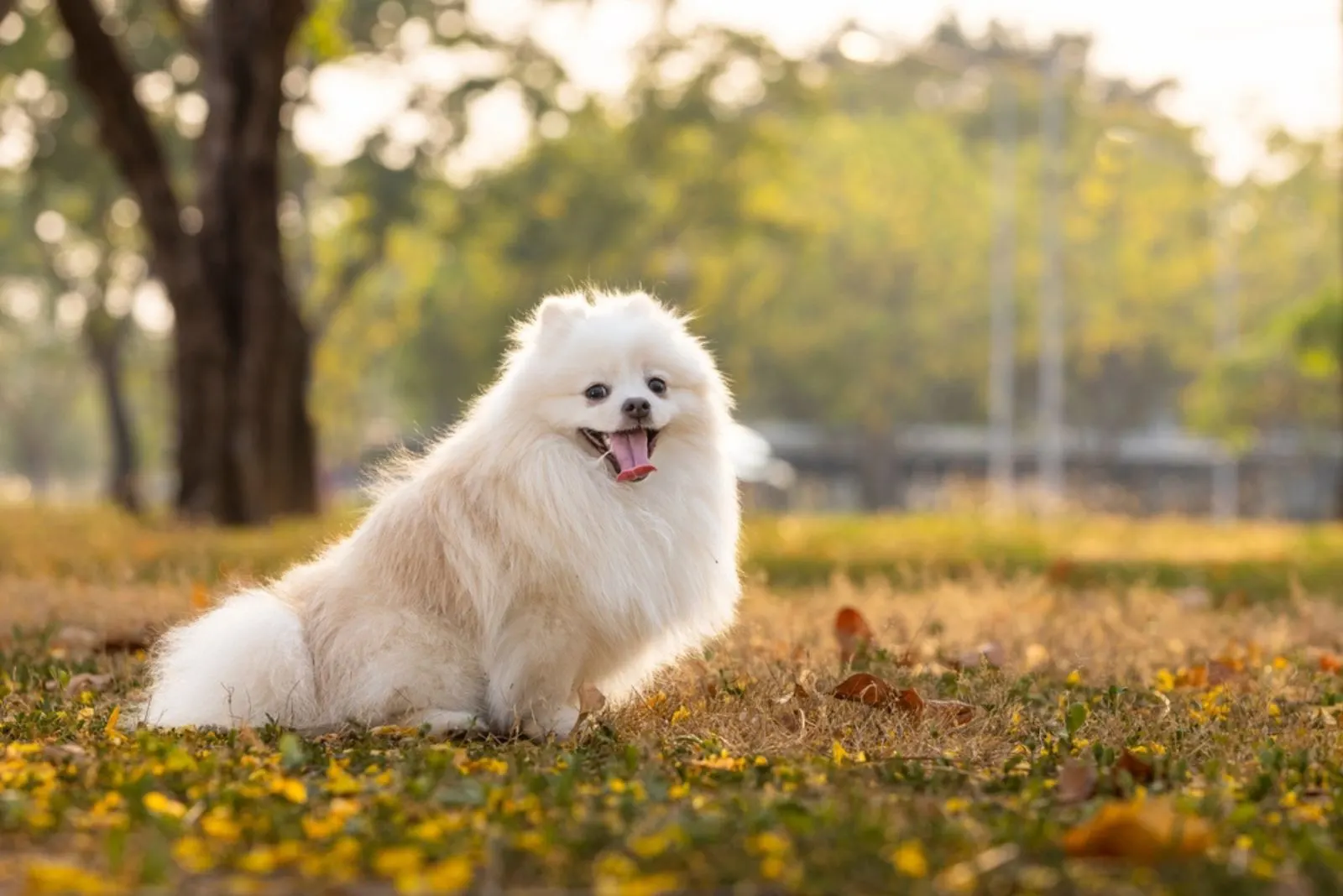 Donna Stotts from New Braunfels, Texas became interested in the Japanese Spitz breed back in 2003. After some research, Donna realized that these dogs make wonderful family pets and so she adopted her first Japanese Spitz named Nani.
After all of her family members also fell in love with this puppy, Donna was sure she would continue to breed and raise Japanese Spitz dogs. After a while, Donna imported a male Japanese Spitz from Australia, intending to mate her Nani with him. This is how the Konalae kennel was founded.
Up to today, Donna has been breeding purebred Japanese Spitz dogs of top quality. This breeder raises her dogs inside her home, together with her children.
Donna states how these rare dogs from Japan are great family companions, and also marvelous show dogs. Make sure to visit the official website of this small kennel in Southwestern Texas.
Breeder Info
Location: New Braunfels, Texas
Website: Konalae Japanese Spitz
E-mail: [email protected]
Phone number: +1 830 660 2900
FAQs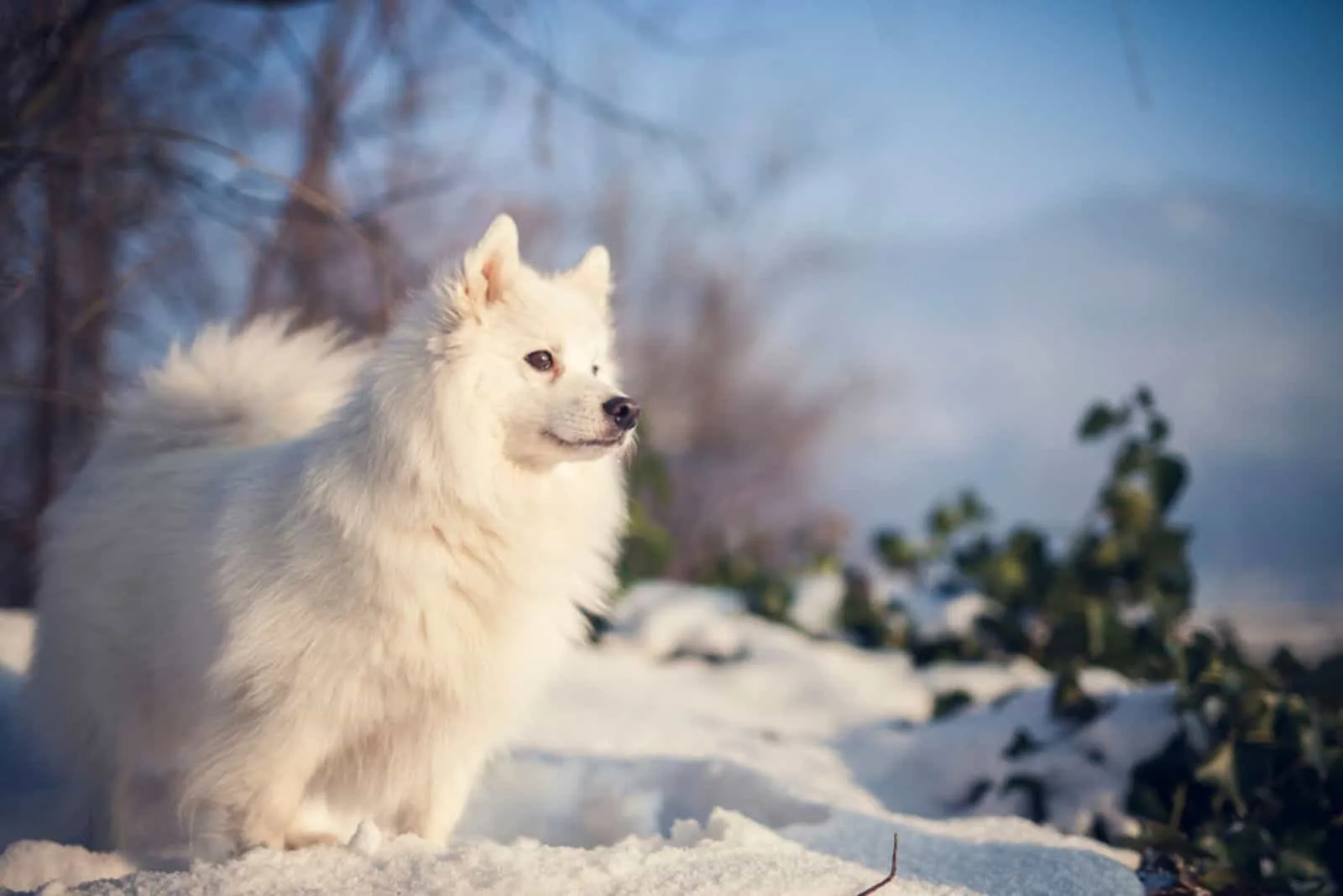 Conclusion
We gathered a small group of Japanese Spitz breeders in the United States.
There are only a few in the entire country, but these are trustworthy and reliable breeders. If you want to become an owner of this cure dog, apply to the waiting list of any of these breeders today!
The Japanese Spitz is still a rare and unknown dog breed in the States , which is a shame, since these dogs have many wonderful characteristics.
Hopefully, there will be more Japanese Spitz breeders in the future. For now, please keep your fingers crossed for new litters from breeders we mentioned in our list!
Read Next:
• Japanese Spitz Vs. Samoyed – Which Is The Best Dog For You?
• Japanese Spitz Price: How Expensive Is This Cutie?