Siberian Huskies are one of the most popular breeds in the world, and we can understand why. We can't wrap our fingers around what we like more… their beauty or their temperament.
Their blue eyes and beautiful, thick double coat that comes in a variety of colors for sure are a show stopper.
Besides the beauty, their temperament is the thing that will get you hooked. Siberian Huskies are one of the most intelligent breeds, and they are always on the go. They also make great family pets.
Huskies are the fastest sled dogs out there, and they can run for hours without breaking a sweat. They are considered Houdinis in the dog world since they tend to hide quite a lot and are amazing escape artists.
We need to mention that they have their cheeky side, but nothing that needs to make you concerned, and this can be decreased with good exercise.
We are sure you know everything mentioned, and that you have done your research, so we are here to show you the best Husky breeders in the UK.
Siberian Husky Puppies For Sale In The UK
Picking a breeder for your future puppy is a big step that requires a lot of research. We decided to make your job easier by making a list of reputable breeders in the UK.
Of course, before buying, you need to make sure you know what kind of Siberian Husky you are looking for. There are mini huskies, there are bigger versions, and most importantly, there are a lot of mixes available out there.
Some breeders are specialized in breeding mixes with huskies, like pomskies while other breeders are most likely in it for the cash and aren't being honest about the bloodline of their dogs.
In this list, you can find regular Siberian Huskies, mini husky breeders, and kennels that specify mixed breeds.
1. Dreamwolves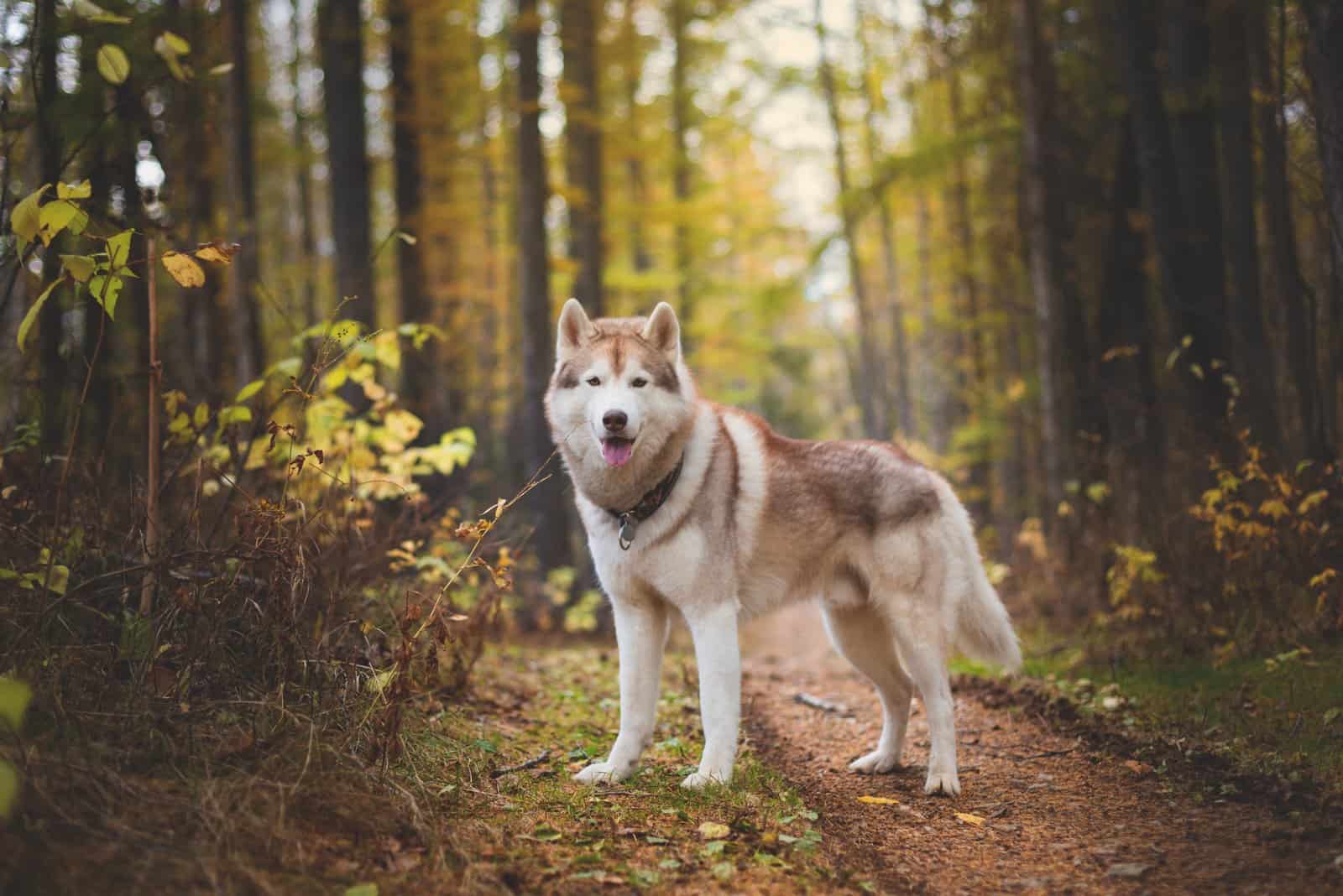 This kennel is run by a couple, Jay and Sharr. They breed Alaskan Malamutes and Siberian Huskies. They are big on spending their spare time taking their dogs to agility training or sledding.
They make sure their puppies live in a loving and caring home. They were surrounded by these breeds almost their whole life, so the knowledge they have is impeccable.
The parents of the dogs have their pedigree, and have been tested free of eye diseases and hip dysplasia. Their puppies are dewormed and vaccinated, with their first shots before they go to their forever home.
A puppy ending up in a suitable and loving home is their priority. They also have a questionnaire that you can fill out and send via email so they can get to know you and see if you are a match for their puppies.
We advise you to visit their website because we find it really interesting and full of useful information and pictures of beautiful dogs.
Dreamwolves Details
Location: West Midlands
E-Mail: [email protected]
Mobile Phone: 07977122450
Home Phone: 0121 742 6020
Website: Dreamwolves
Facebook: Dreamwolves Facebook
2. Lupacchiotto Siberians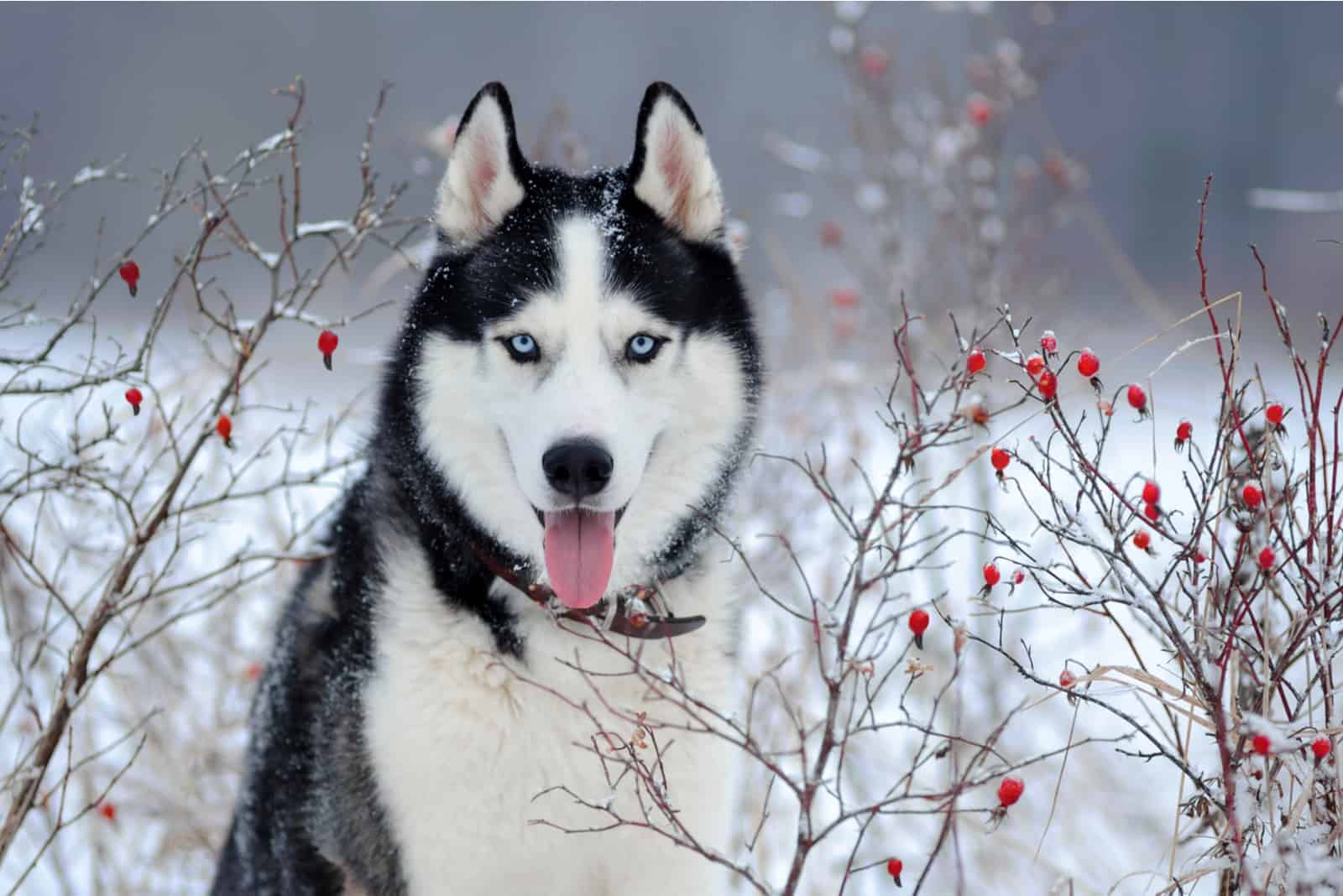 This is a registered kennel that is owned by a girl who has an Italian heritage. She fell in love with this breed from a young age, and she cares about her dogs deeply.
Lupacchiotto dogs are show dogs. They attend shows all over the UK, and some other parts of Europe as well. These dogs are microchipped, and they go through all their needed health tests.
Since they have been shown a lot of interest, their website is pretty private, so they tend to provide all their information when you contact them via their email. Visit their website for pictures of their dogs as well as past litters.
Their parent dogs are champions, and you can see them when you scroll through their gallery.
Lupacchiotto Siberians Details
Website: Lupacchiotto Siberians
3. Sutarka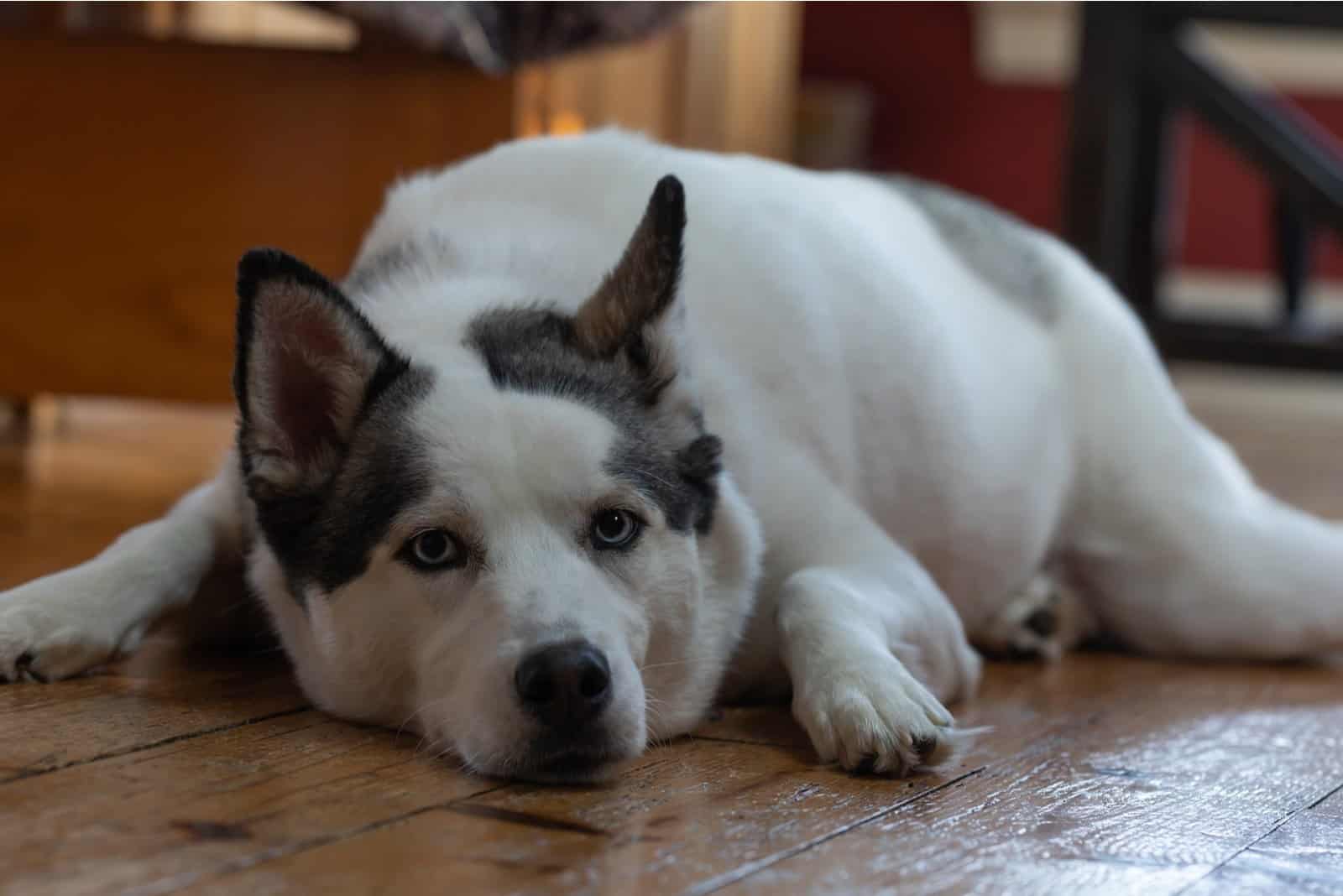 This kennel has 17 years of experience. They keep their dogs in their home and shower them with love and affection. Their mission is to keep 'puppy farmers' from flooding the breed with non-conforming lines.
Every dog that is part of the Sutarka kennel has a thoroughly examined pedigree that you, as a potential buyer, can also see. All of their dogs have also been health tested.
They have had success in the show ring with Reserve Best of Breeds, and Best of Breed. In addition, two of their present show dogs have also gained their Junior Warrant.
Sutarka Details
Website: Sutarka
Location: the border of Cambridgeshire- Norfolk
Address: Evergreen Barton Road Wisbech Cambs PE134TP England
Email: [email protected]
Facebook: Sutarka Facebook
4. House of Klee Kai – Mini Huskies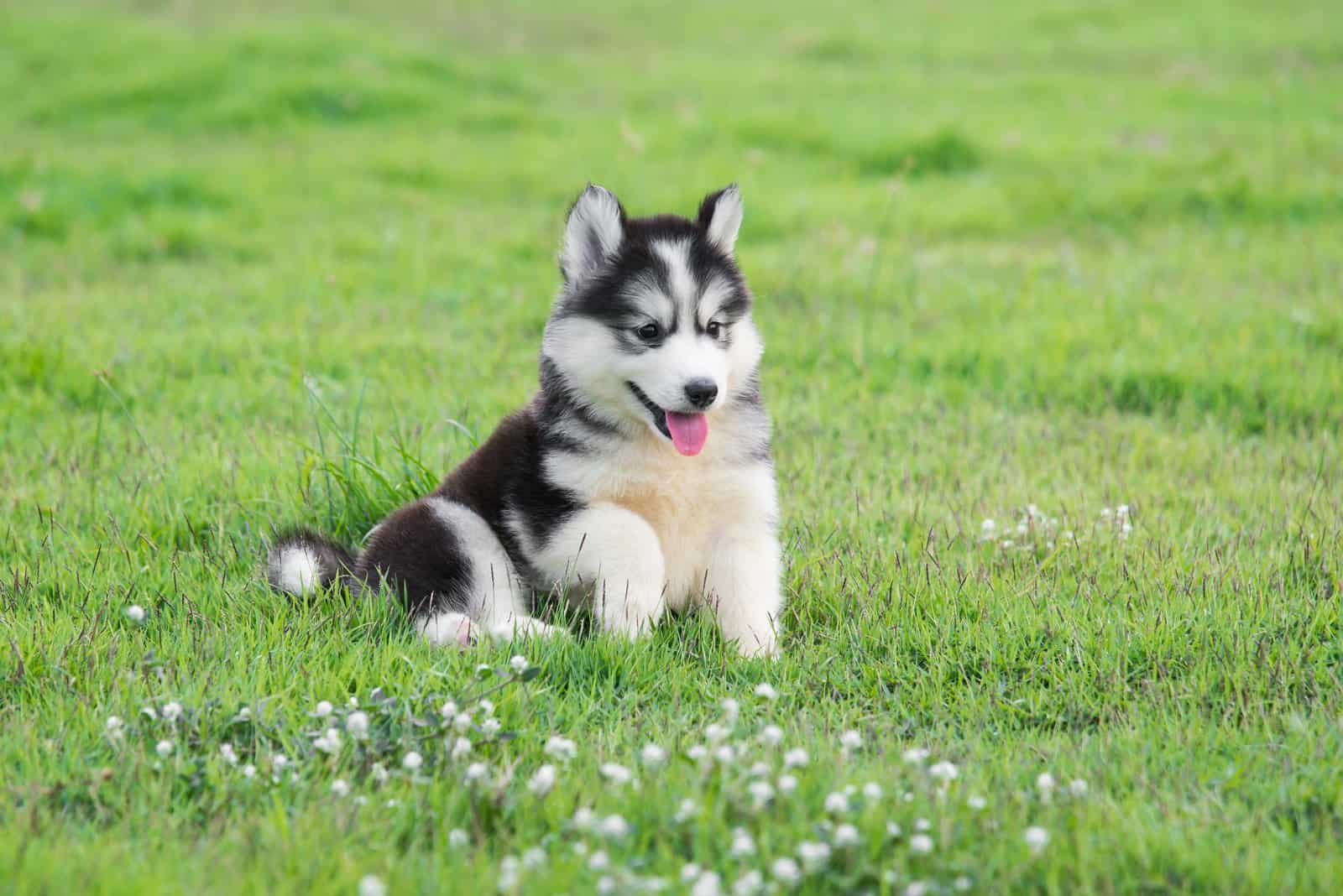 They pride themselves in breeding quality puppies with amazing temperaments. All of their breeding dogs are regularly health tested. They consider their huskies as family dogs, and they live with them in their home.
They are the first and only breeder in the UK to show and compete in sports with their dogs at UKC Premiere and UKC Gateway Nationals, where they have achieved various titles.
Their dogs either have blue, amber, green, multicolored, or brown eyes, and their coat can be short or long.
They are registered with the UKC, the ARBA, and the AKC FSS.
House Of Klee Kai Details
Website: House of Klee Kai
Location: Hertfordshire, Peterborough, Oxfordshire, and Hampshire, England
Facebook: House Of Klee Kai Facebook
5. Celtic Star- Pomskies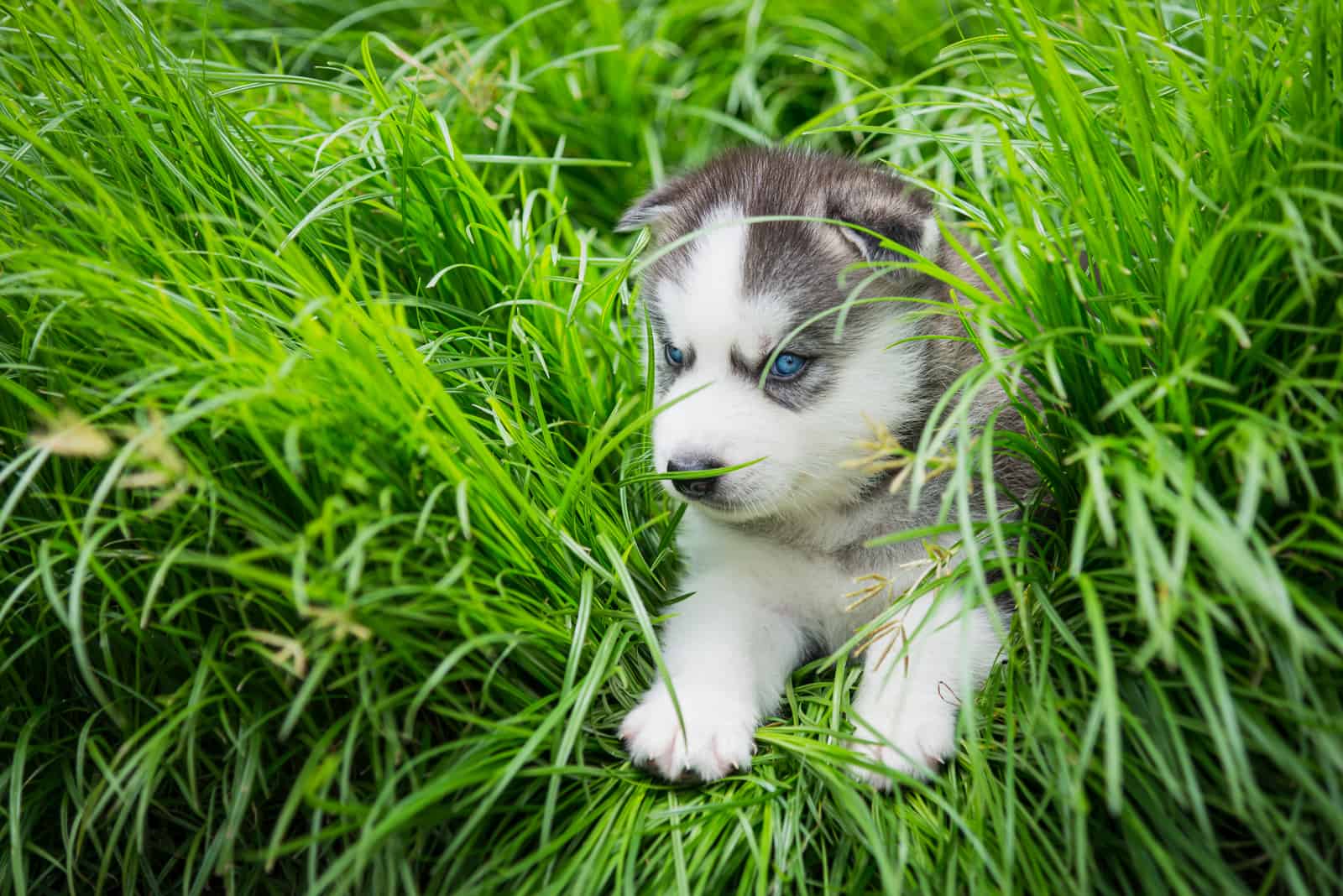 This kennel has existed since 2008, and they are specialized in a breed called the pomsky, which is a mix between a Pomeranian and a Siberian Husky. This pup stays the size of a Pomeranian, but takes the black and white coat of the Husky.
You can receive your puppy at eight weeks of age. The puppy will be up to date with vaccinations, worming, and flea treatment at the time of pick-up, and they give you a one-year guarantee against fatal genetic defects. They also DNA test for over 160 genetic diseases.
They like to stay in contact, and usually make an agreement with you that after six months from buying, you send them a picture of the puppy and sum up your experience up to this period.
Celtic Star Details
Website: Celtic Star
Phone: 07535717837
Mail: [email protected]
Location: Milo, Ammanford SA18 3NJ, Wales
RELATED: Top 9 Siberian Husky Breeders – Find Siberian Husky Puppies For Sale
What You Need To Keep An Eye On
When talking about breeders, you can often see the term KC registered. When a breeder is KC registered, it is considered a guarantee that your dog is going to be healthy and up to standard. Well, that isn't the case in some situations.
To be registered, you must follow a lot of rules; however, sometimes the breeders that aren't can be more reliable than the ones that are registered.
The main thing you need to be careful about is the health certificate. If you wish to see proof of all the health tests done, and they deny them, you should probably go to a different breeder.
Another thing is that a lot of people don't usually know how many times the female dog has had a litter. Female dogs should not have a litter before two and after seven years of age. One litter a year is the standard that The Kennel Club suggests. Three liters in a lifetime is the maximum.
It is also important to see the mother and her litter. You can see the conditions they are held in, and also the general state of the dogs. If you are unable to visit them in person, always ask them for a video chat online.
RELATED: Male Vs Female Siberian Husky – The Impossible Decision
Siberian Husky Pups – The Real Deal Or A Scam
The reason why we mentioned all the things you should look out for is that there are a lot of breeders that are just starting out, and they don't have a lot of experience selling high-quality puppies.
There are some sites where you can buy or rehome an old Siberian Husky. We mentioned a couple of breeders in the UK that we picked and determined safe. The UK is a big country, and Huskies are a popular breed, But, unfortunately, there aren't many respectable breeders.
Even though some of these breeders don't have sites where you can see all the information, this doesn't mean that a lot of these people don't take good care of their dogs.
These sites work on the principle where you enter your location, for example, Essex, Derbyshire, and they find the closest litter near you.
RSPCA is a good site where you can find a Husky that you can give a new home to.
Good Example
This is an example of a KC-registered breeder that has their puppies vaccinated, dewormed, microchipped, and vet checked, and they also come with a puppy pack. They make sure their puppies go to a loving family.
The Price Of A Siberian Husky Puppy
Depending on everything that has been discussed, Siberian Huskies can range anywhere from £700 to £1900. The standard is around £1000.
It depends on whether the puppy has gone through a health check, had its vaccines and parasite medications, etc.
More experienced breeders usually are a bit on the more expensive side – anywhere from £1000 to £1900.
You need to know that getting a puppy is expensive at the beginning because you need to get all the necessities for your dog and cover all the vet bills. However, later, when the dog is a bit older and equipped with everything, the bills become a lot smaller.
To Sum It Up
Husky breeders in the UK are pretty hard to find. Hopefully, we have managed to help you with the task of finding your future puppy.
Make sure to remember what we told you about what to look after and we are sure you will find your true match and start a life with your new puppy as soon as possible.
Read Next:
• 13 Greatest Labrador Breeders In The UK (2022)
• 11 Best Akita Breeders In The UK That You Need To Know About
• 7 Small Dog Breeders In UK You Can Be Sure About