Expanding your family with a canine companion will be exciting. Googling breeds and finding out all about them is truly fun. If you already feel like you have decided a small dog breed is a clear choice, finding a responsible breeder will present a challenge.
Buying a dog that is more likely to have health issues down the road is not an option, so I decided to create a list of the most revered small dog breeders in UK. You will be able to brush aside concerns about health issues or legitimacy because we will do the research for you.
Whether you want a Poodle, Cocker Spaniel, Cockapoo, Pug, or anything in between, this list will cover it. All there is left for you to do is relax and scroll down.
Small Breed Puppies For Sale In UK
1. Thackery's Kennels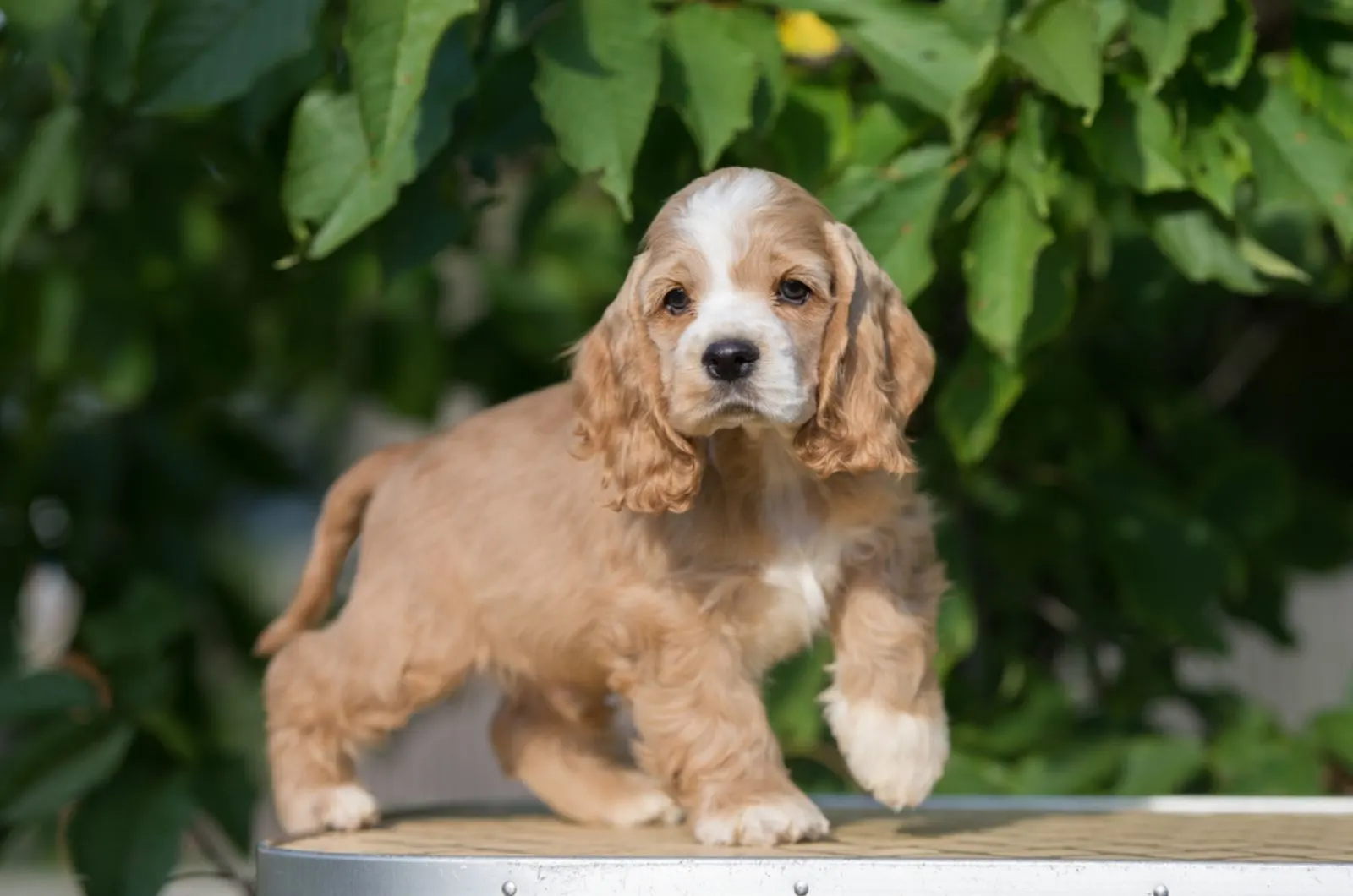 A family-run business like Thackery's Kennels provides the full experience. They specialize in breeding Cocker Spaniels and Cockapoos, and all of the focus is put on animal welfare and happiness.
With six decades of experience breeding and raising dogs, high-quality pups are nothing new for Thackery's. A healthy puppy from this breeder means it receives all the vaccinations, dewormer, and microchip before being ready for its new home.
Their adult dogs are health tested for Progressive Retinal Atrophy (PRA) and Familial Nephropathy (FN), and only those clear for these two genetic diseases are bred. All dogs are registered with The Kennel Club (KC), which means you will be buying a certified pedigree dog.
Socialized within the family home, Thackery's Spaniels and Cockapoos show their excellent bloodlines with an amazing temperament. Vet checks are performed on a regular basis, and the puppy's health is assessed prior to departing for their forever homes.
The Process Of Acquiring A Puppy
Contacting the owner, Susan, can be done via phone, email or simply by filling out the contact form near the bottom of Thackery's website. Visitations are exclusively by appointment.
The puppy pricing, deposits, or shipping options are not disclosed on the website, but Susan will let you know everything once you get in touch. You can try messaging her on her Facebook profile provided below.
Ten pounds from every puppy sale is donated to an animal shelter charity at the end of the year. Buying a puppy from Thackery's Kennels will help other less fortunate animals, too.
Breeder Information
Address: Billericay, Downham CM11 1LP, Shenfield. CM15 8RN
Phone: (01268) 76 9185
Email: [email protected]
Website: Thackery's Kennels
Socials: Facebook
2. Zobear Pugs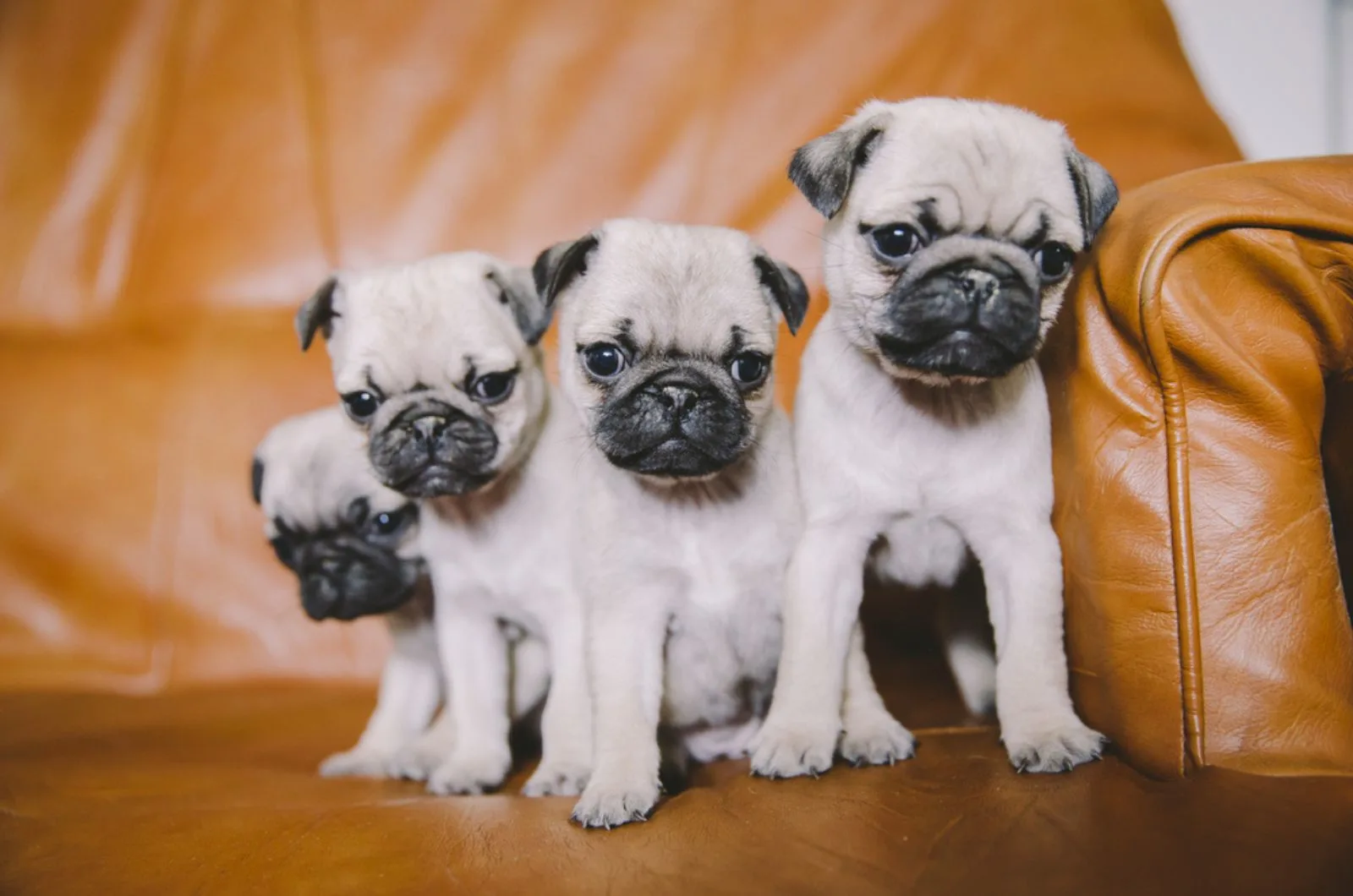 Pugs are incredible little creatures that can brighten the rainiest UK day. Zobear breeds Pugs and Bulldogs that preserve breed standards and aim to improve them.
As a Kennel Club Assured Breeder, Zobear's breeding program and rigorous health testing practices will certainly help new owners sleep well at night. Show dogs from this breeder have numerous accolades from the isles and the continent, including International Champion titles.
You do not get to breed champion bloodlines without extensive genetic DNA tests, and all stud dogs are cleared for DNA, PDE N/N, and HV testing. Stud services are provided only for bitches that the owner approves.
The Process Of Acquiring A Puppy
Although there is only a phone number available on the webpage, you can try your luck getting in touch through the owner's Twitter account, provided just below. In addition, there is a YouTube channel with a few subscribers and videos showing the Pugs.
Breeder Information
Address: Ayrshire, Scotland
Phone: (07857) 027 479
Website: Zobear Pugs
3. Devoue French Bulldogs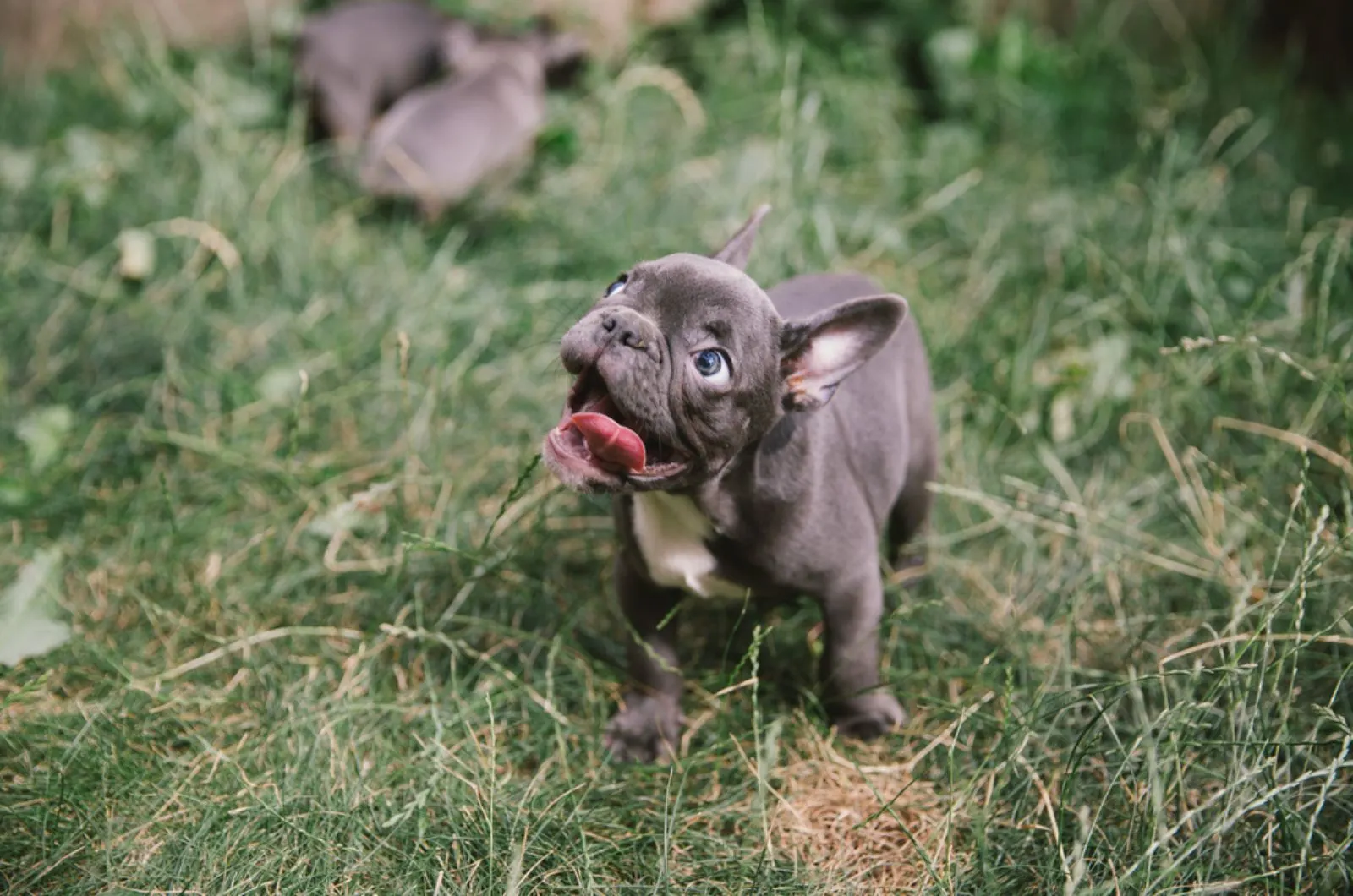 This breeder produces some Frenchie delights. They focus on maintaining breed standards with a strong emphasis on health and temperament.
Adult dogs are screened for genetic health diseases, while puppies go through regular vet checkups, vaccination, deworming and microchipping before being ready for their new loving homes.
Of course, Devoue is a Kennel Club Assured Breeder and has been a member of the KC for a while. All puppies come with a puppy pack that provides a great starting point in terms of food, along with some toys and blankets for an easy home transition.
Socialized among humans and other dogs, their Frenchie pups are already accustomed to living in an upbeat home, are crate trained, and are successfully potty educated. No wonder they rank number three in this article on small dog breeders in UK.
The Process Of Acquiring A Puppy
In a similar fashion to the previous breeder, Devoue does not offer any information regarding prices, deposits or puppy contracts. You can email or call the owners, Ian and Jane, with any questions you might have.
Breeder Information
Address: Northamptonshire, England
Phone: (07843) 245 826
Email: [email protected]
Website: Devoue French Bulldogs
Socials: Facebook
4. Pom Amour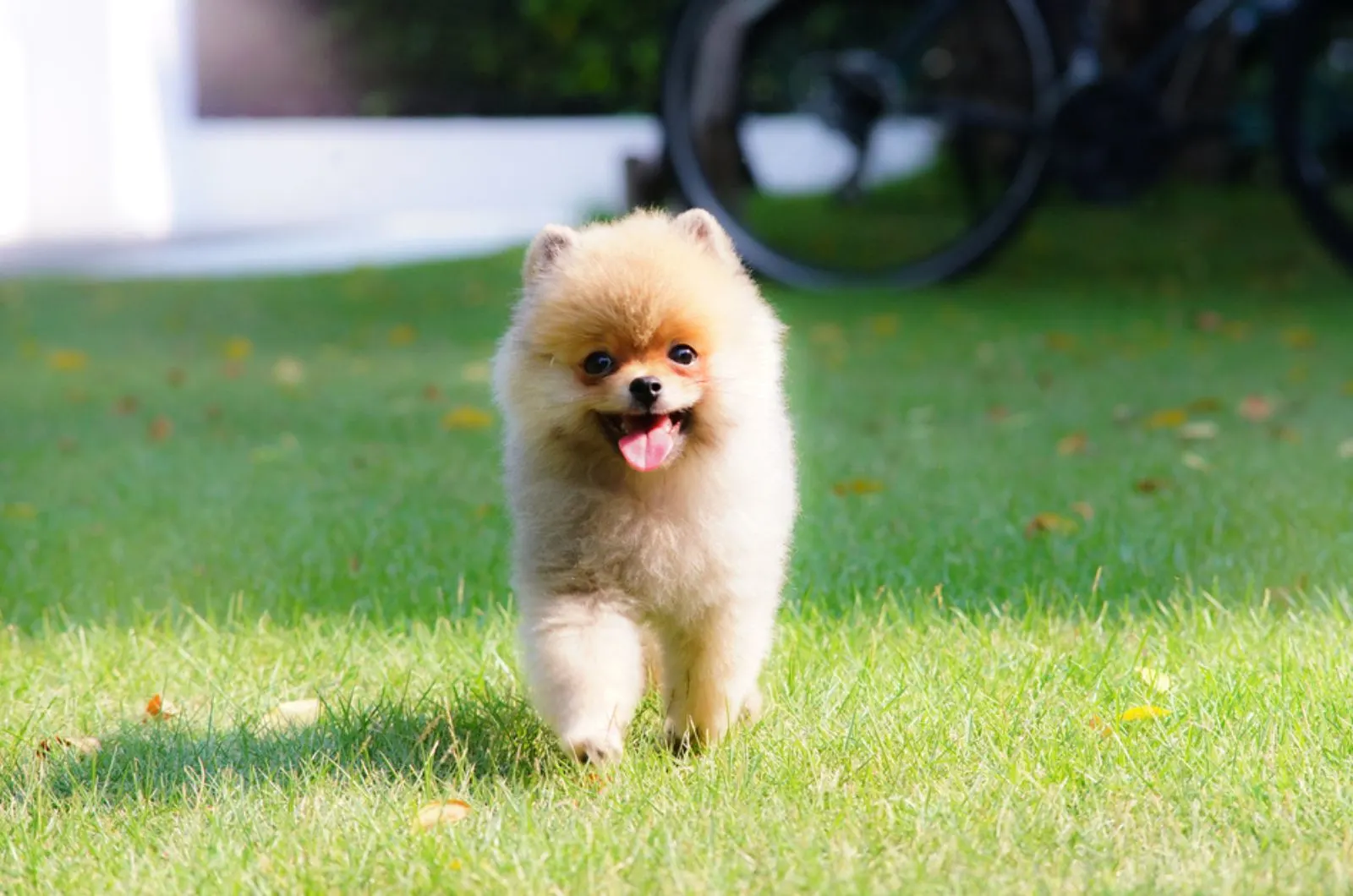 Looking for a healthy Pomeranian with strong bloodlines? Pom Amour will make you fall in love twice per second once you see their dogs.
Kennel Club Assured Breeder Pom Amour sources the breeding stock from the most renowned international Pomeranian pedigrees in Taiwan and Russia. This means the puppies have sound temperaments and make for amazing family dogs.
Thorough health checks, vaccinations and microchips are all done before the puppies are home-ready. Parents are cleared for PRA-PRCD, FCM, VWDI, and DM, so the puppies should be as healthy as an ox and ready to live a long life.
The Process Of Acquiring A Puppy
The owner has an email, phone, chat module on the website, Facebook, and Instagram to get in touch with her. If you are knowledgeable about the Pomeranian breed, then you can get straight into things by filling out the waiting list application.
You will find regular updates on the social profiles and website, so you will be able to see what your puppy is doing if you wish so. Pom Amour offers stud services, too, for those who have proof of owning high-quality pedigree bitches.
Breeder Information
Address: Winchester, Hampshire, UK
Phone: +44 (7980) 382 885
Email: [email protected]
Website: Pom Amour
5. Clentry Dachshunds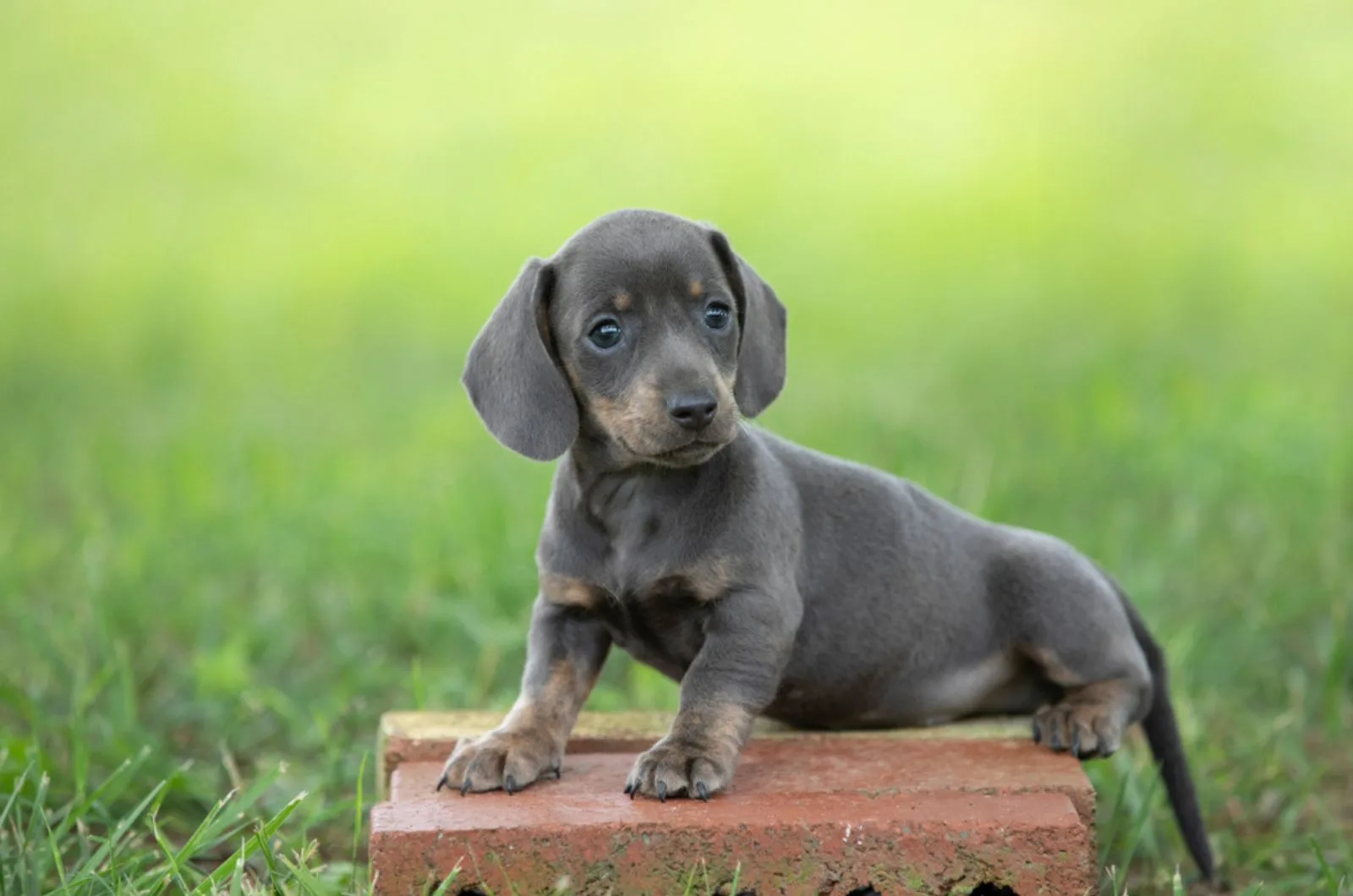 Miniature Dachshunds from Clentry are absolute gentlemen. These are not your run-of-the-mill lapdogs. Clentry Dachs are proven champions on both domestic and international stages, which is why they earned their place on this small dog breeders in UK list.
One of the most famous studs in the smooth Dachshund world is their Champion Clentry "Black Pudding". Needless to say, Black Pudding and all other adult dogs in this breeder's possession pass the DNA health checks with flying colours.
If you are not a smooth person and prefer a more rugged dog to match your lifestyle, then read this article about the wire-haired Dachshund to see if you are the right fit.
Sausage dog puppies come vaccinated, dewormed and microchipped by eight weeks of age and will be ready for a new home by the age of ten weeks. You will get KC registration papers and a puppy pack when purchasing a Dachs from Clentry.
In terms of socialization, you cannot ask for more than perfect. Winning many obedience, agility, and conformation shows, the Clentry bloodline is an ideal representation of the breed.
The Process Of Acquiring A Puppy
The live chat on the website is very useful if you want to get some general information about the breed, but in case you are already well-versed in Dachshunds, there is a phone number and email address to start the journey.
Both standard and mini Dachshunds are available, but the cost and process of acquiring one are not available online. Presumably, it will be an easy job expressing your wishes to the owner via one of the communication methods provided below.
What is clear is that the pricing will depend on the colour and pedigree of the dog. From time to time, a Dachs with show potential on a pet contract (spay or neuter agreement) is available.
Breeder Information
Address: Clentry, Kelty, Fife, Scotland
Phone: 07533 363 524 Karan | 07533 363 524 Louise
Email: [email protected]
Website: Clentry Dachshunds
6. Courtlands Australian Labradoodle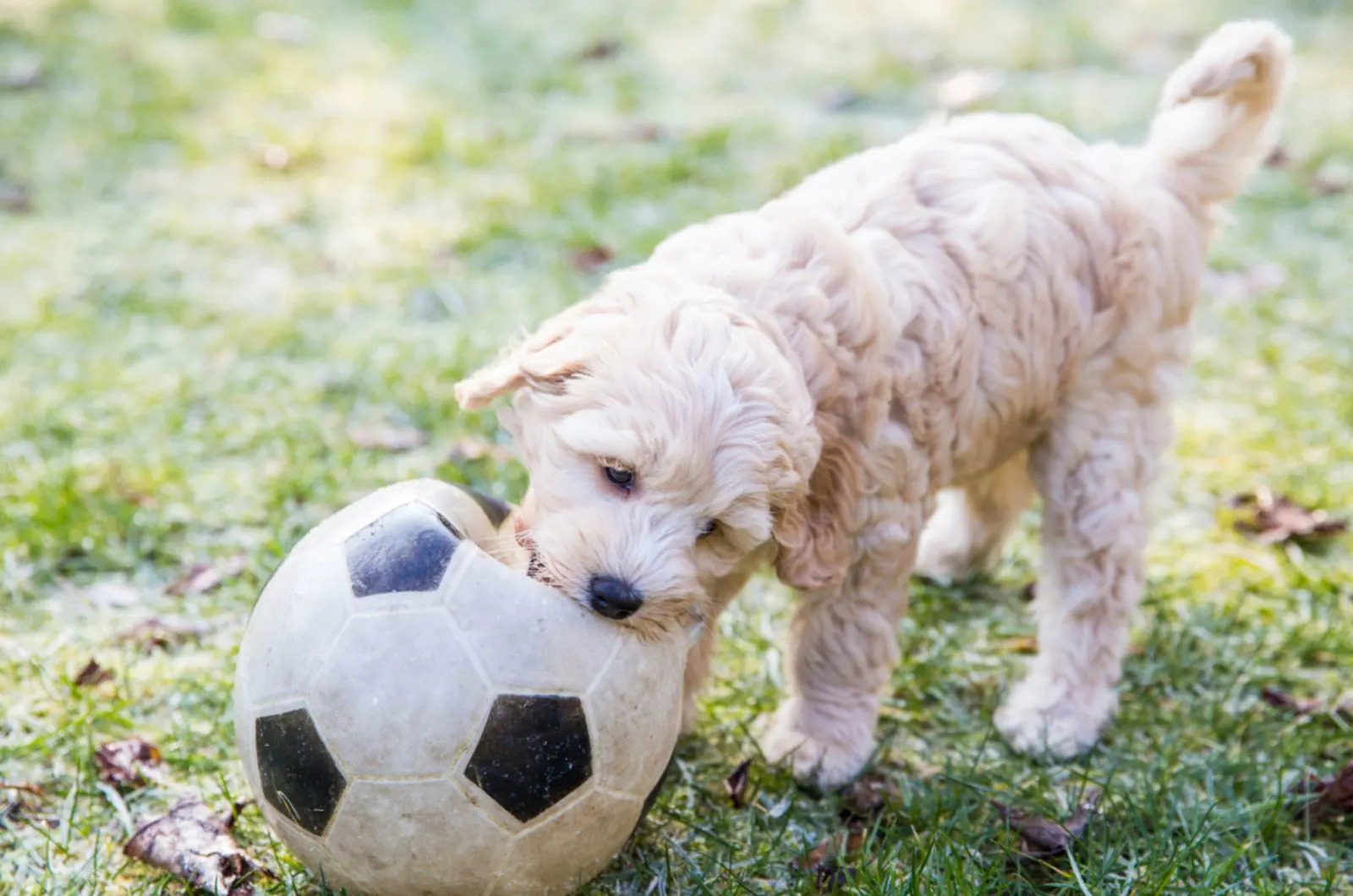 I know Labradoodles are not small dogs, but this breeder has miniature Australian Labradoodles. Courtland is simply an amazing designer dog breeder that applies the design part to a healthy and reputable breeding program.
Every dog goes through a hip and elbow score, eye and patella tests, and a substantial DNA test list that includes Exercise Induced Collapse, von Willenbrand's Disease, Canine Degenerative Myelopathy, Improper Coat, and prcd-PRA.
With acres of woodlands and green, the Labradoodles learn to enjoy the wholesomeness of open space but are well-socialized inside the house, too. Puppies are crate and potty trained and come with pedigree, vaccinations and dewormer records, alongside microchips.
The Process Of Acquiring A Puppy
The owners themselves prefer contact by email, but you are free to call the home or mobile number provided below. They also have a good social presence with Instagram, Facebook, Twitter, and YouTube accounts.
By filling out this enquiry form, you will be a candidate for the waiting list. Once you and the breeder are on the same page and your reservation request is approved, you will have to complete and sign this reservation form and deposit a fee of £400.
At four or five weeks of age, you will be able to visit and select which puppy you wish to take home. Regular updates on how your puppy is doing will be sent to you in the form of videos and photos until it is ready for pickup at eight weeks of age.
Breeder Information
Address: 21 Gold Tops, Newport NP20 4PG, United Kingdom
Phone: 01291 671 521 Home | Mobile 0786 166 7876
Email: [email protected]
Website: Courtlands Australian Labradoodle
Socials: Facebook | Instagram | Twitter | YouTube
7. Douglas Hall Kennels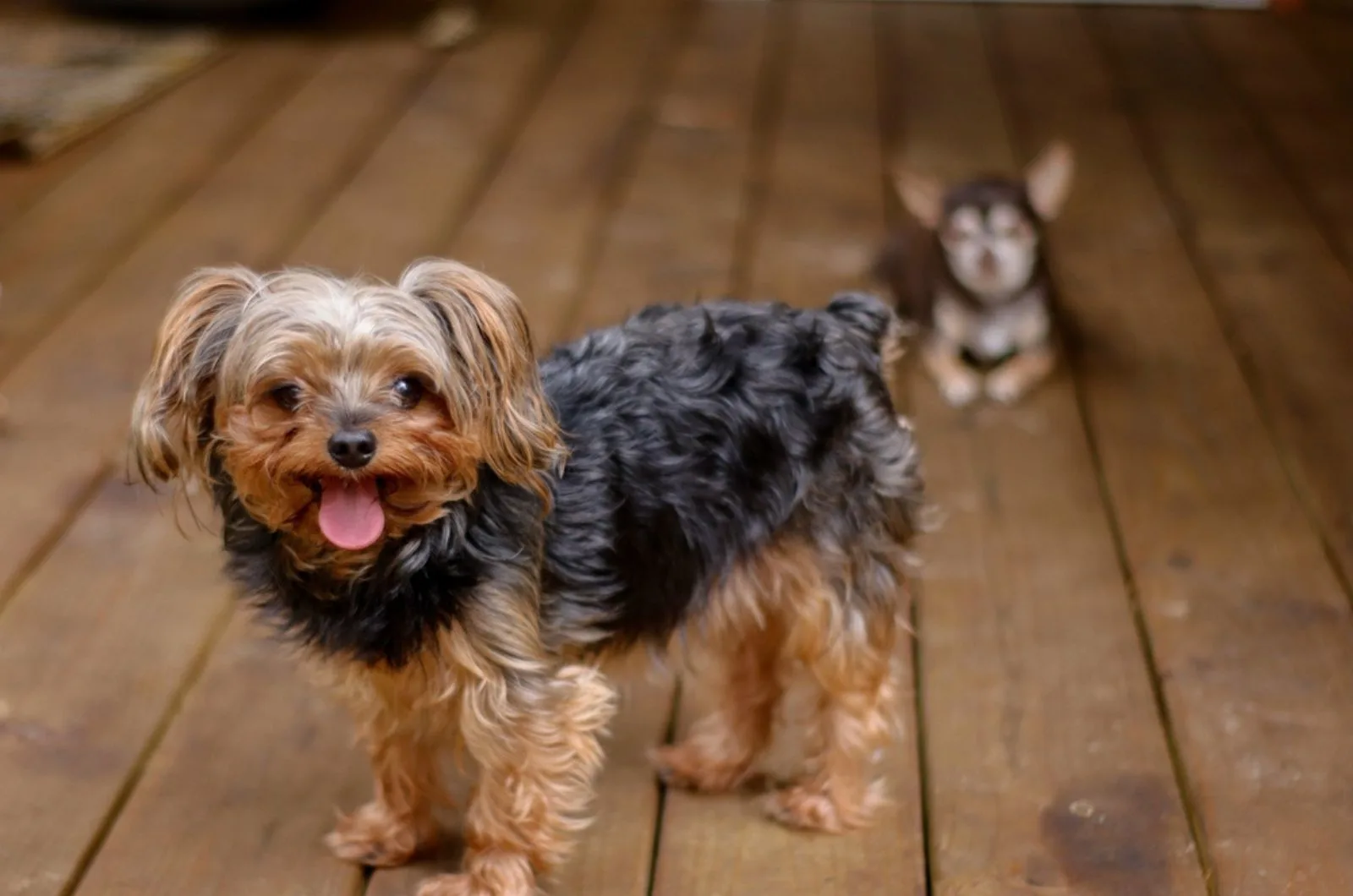 When you hear the word kennel and see a bunch of different breeds available for purchase, the puppy mill alarm goes off. Thankfully, there are breeders and animal lovers like Douglas Hall Kennels that have mixed-breed dogs for sale without health issues or sketchy policies.
A Kennel Club registered five-star breeder that takes health testing seriously is a godsend. A vet checks the puppies every week, and records of vaccination and anti-parasitic, alongside a sales contract, are included in the puppy pack. Some free food is added as a bonus.
Both adult and puppy dogs are kept in ideal conditions where their physical and mental well-being is put in the first place. If you are wondering what kind of dogs Douglas Hall sells, I advise you to visit their website because the list is extensive.
As a broad answer, they have both purebred and mixed-breed dogs, which include Cocker Spaniels, Puggles, Cavapoos, Cavachons, Maltipoos, Yorkiepoos, Frenchies, and many more. We give DHK a spot on our list of small dog breeders in UK.
The Process Of Acquiring A Puppy
Send an email, call, or visit their pet shop to inquire about anything you might want to know. For each puppy in the available puppies section, you will find a short form that can be filled out to express your interest.
Prices range from £600 to £1500, depending on what breed or mix your preferred dog is. You can see the puppy and parents if you schedule a visit, so transparency is not going to be an issue with DHK.
All dogs are bred by Douglas Hill Kennels and are available for pickup at eight weeks of age. Popping up unannounced might work, too, if you find yourself nearby but do not have time to make an appointment.
Breeder Information
Address: Douglas Hall Cottage Newchurch-in-Pendle, Burnley Lancashire BB12 9JW
Phone: 07779 956 076
Email: [email protected]
Website: Douglas Hall Kennels
Conclusion
These are some of the most popular small breeds in the UK right now, and we added a couple of bonus entries, like mixed-breed breeders and mini Australian Labradoodles.
If you change your mind and realize you want a bigger dog, we have some Golden Retriever, Labrador, and German Shepherd breeder lists to check out. If not, I certainly hope this list of small dog breeders in UK will get you started on the puppy-buying process.
Make sure you inform yourself about health testing procedures, pedigrees, bloodline certificates, medical records, and all things related to a dog's welfare. This is essential for designer dog breeds and mixed breeds as they are often more prone to debilitating or fatal genetic diseases.
Avoid puppy mills and random adverts on the internet or in newspapers. Lots of pictures, accomplishments, accolades and certificates are something responsible breeders are proud of, so you should take that as a good sign.