What's in common for Havanese, Bichon, and Maltese pups?
They're all stunningly beautiful dogs with an excellent temperament. However, you'll agree that Havanese pups have something really special.
Havanese are small lap pooches with a giant heart that is able to fit lots of people inside. Every Havanese owner will agree with this statement. They will also tell you that living with a Havanese is almost like a fairy tale that may last up to 15 years!
But, how do you become a Havanese owner? Where do you find Havanese breeders in Ohio or in the area?
For those of you living in Ohio, we've got a special treat! Even though this state isn't enormous and the breed isn't as popular as Poodles, Havanese breeders can still be found.
Truth be told, they're only a handful of chosen ones, but they're all equally great!
Without complicating our lives, let's just dive into the pool of Havanese breeders in Ohio and choose the finest of them all.
Havanese Puppies For Sale In Ohio
If you continue reading, you'll find out that there are six excellent Havanese breeders listed down below. Some of them may have available puppies, while others have a long waiting list.
I recommend you check out each dog breeder's website to see which is the best fit for your needs.
Cupid's Havanese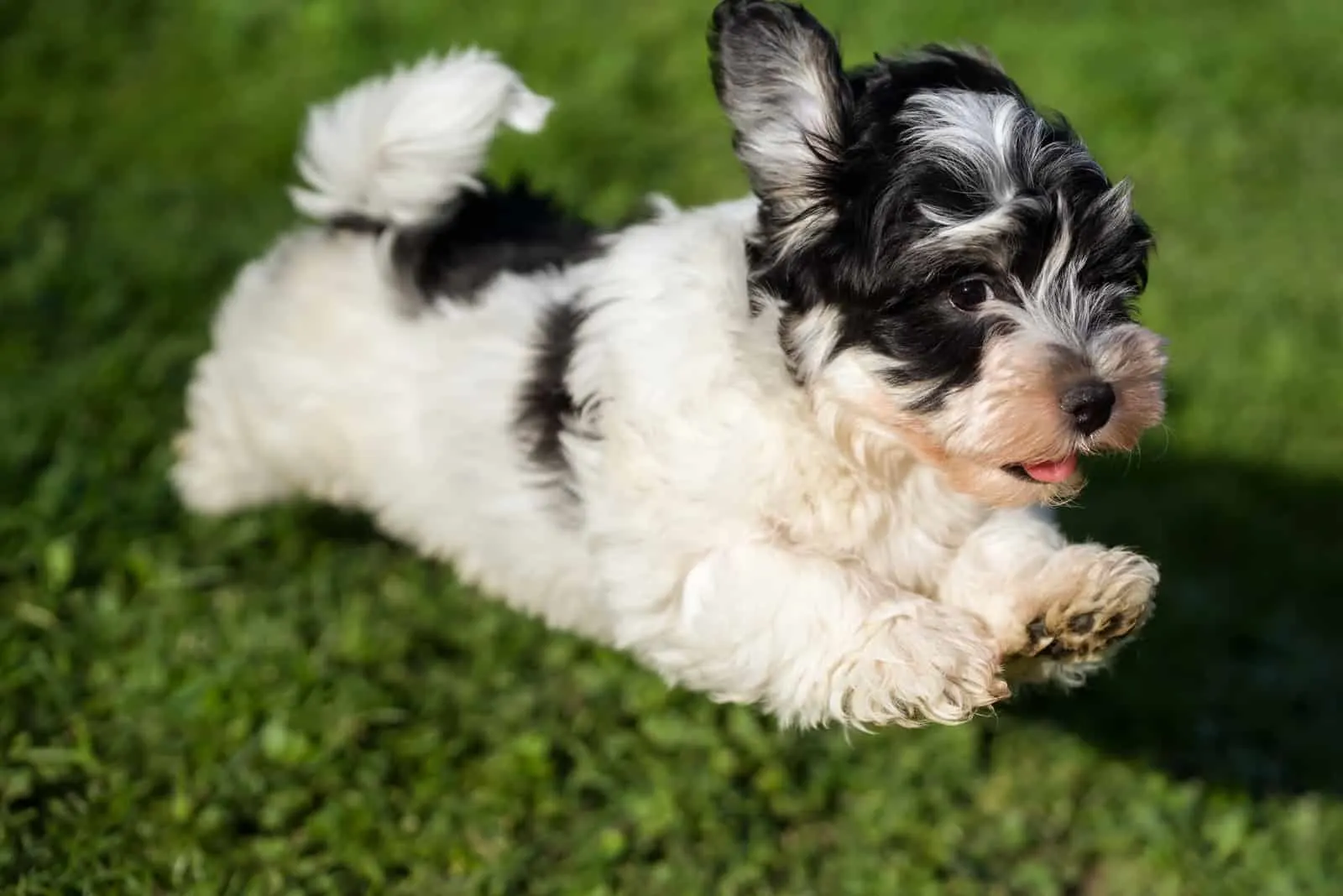 I always recommend you look for home-based breeders. Raising puppies surrounded by kids and the rest of the family can only benefit the dogs. Such puppies are well-socialized and friendly around everyone, not only family members.
Cupid's Havanese is the exact Havanese breeder in Ohio we're looking for. No wonder they've come first on this list.
Here, we have an experienced breeder focused on breeding and raising super-sweet Havanese puppies in one rare color. Cupid's Havanese is specialized in red Havanese dogs. Of all Havanese colors, red is the rarest one, followed by red and white Havanese.
If you're not a fan of this coat color, you should wait for their occasional black and white litter. Speaking of litters, you should know that Cupid's Havanese only have a few litters every year in order to prevent overbreeding.
Their sires and dams are of premium quality, and are imports of international champions. That's why you shouldn't be surprised when you learn that one of their babies is $3,900 or even higher!
This breeder sells puppies only with a spay/neuter contract, AND if you're a family. They want to ensure their puppies go into safe homes. However, if you do find something wrong with your puppy after the 48-hour vet exam, they will issue a refund or exchange it.
Sadly, because of the pandemic, Cupid's Havanese don't allow you to come and meet the puppies in person. Meeting in real life is only available on pickup day. Still, they do their best and send regular photo / video updates to the buyer.
What's so interesting about Cupid's Havanese is that they offer dog training, too, both individual and group. This breeder makes sure that all puppies are ready to face their new home completely.
In case you're interested in other breeds, too, and are looking for a companion for your little Havanese, they also offer adorable Lowchen puppies!
Make sure you check out their website!
Breeder's details
Website: CUPIDS HAVANESE
Address: Waynesville, Ohio 45068, United States
Phone: (937) 477-7735
Social media: Facebook
Kate's Puppies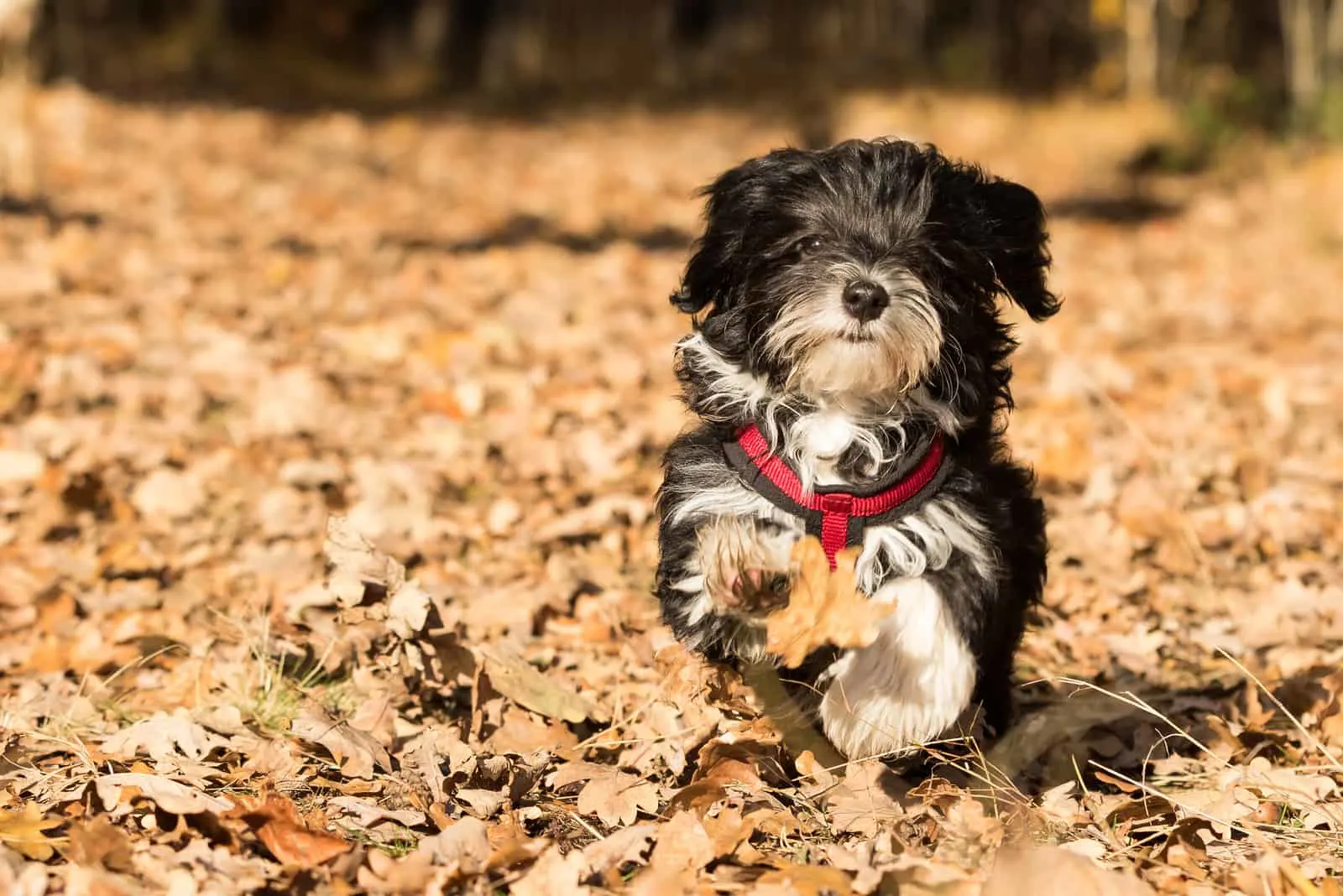 David Allen Miller and his family are breeding and raising high-quality dogs of the Havanese breed right from their home in Sugarcreek, Ohio, only two hours away from the state's capital, Columbus.
If you live in the area and want only the best Havanese pups, then you should definitely add Kate's puppies to the list of Havanese breeders you want to check out.
Besides this lovely dog breed, Kate's Puppies also carry Cavapoo puppies, Newfoundlands, and Cavalier Spaniels, so you can come back and get a buddy for your Havanese.
Havanese pups get along perfectly fine with other dogs. They're friendly, socialized, and very adaptable.
To get one of these pups, you will need to put down a $300 deposit and contact the owner for pricing info.
What's so great about Kate's Puppies is that they offer a $50 thank-you check for every new customer that comes to buy a puppy referred to by you. What a considerate gift!
Breeder's details
Website: Kate's Puppies
Address: 2990 TR 166, Sugarcreek, Ohio 44681
Phone: (330) 663-1848
Sunset Valley Canines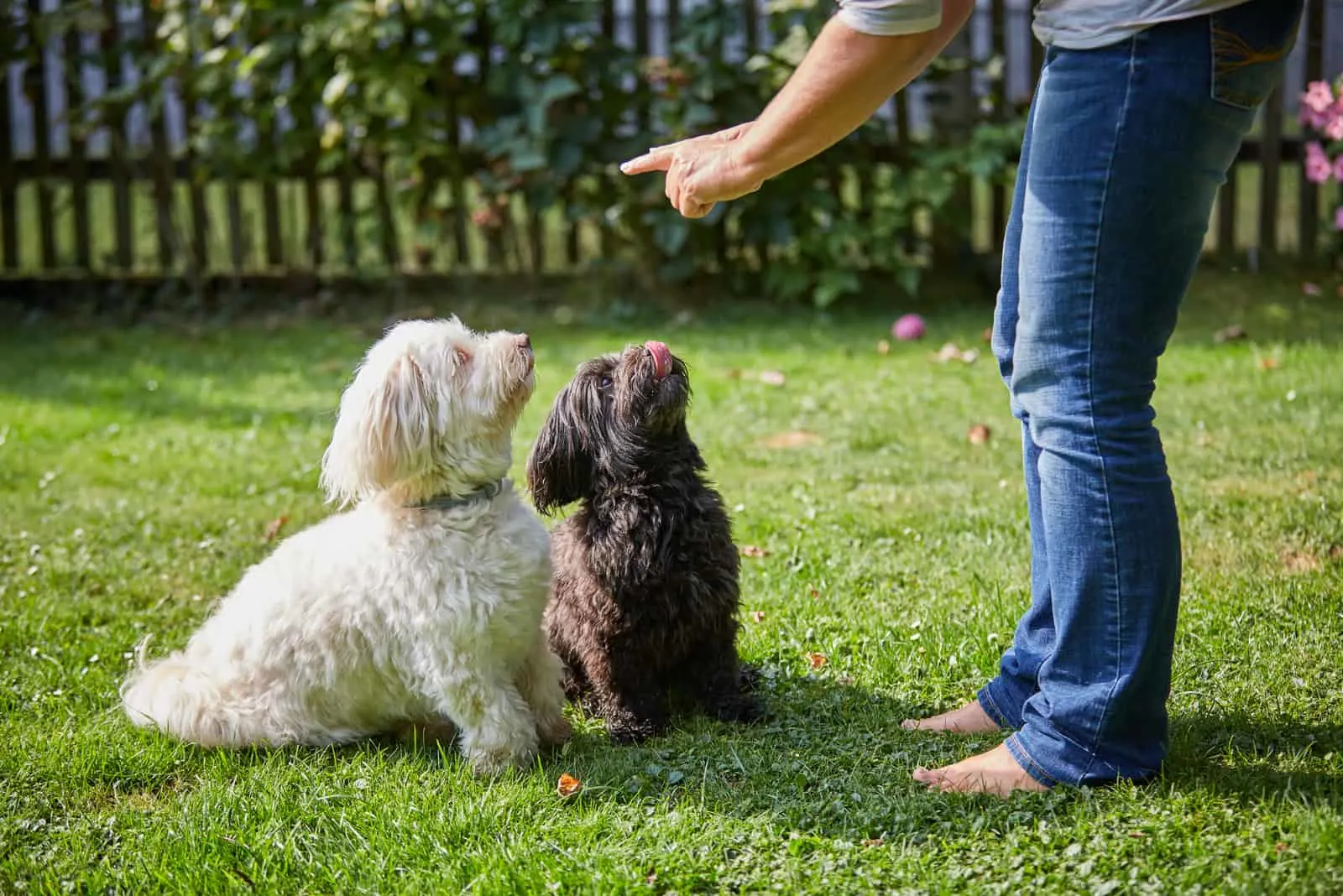 Five kids, parents, and a bunch of happy Havanese, Havapoo, and Toy Poodles are enjoying their life on this lovely ranch!
Meet Sunset Valley Canines, one of those home-based breeders who devote their entire life to producing exceptional purebred Havanese dogs.
Allen Wengerd and his family are making sure that all puppies, no matter if they're Havs, Havapoos, or toy Poodles, are having a blast at this ranch. Who wouldn't enjoy living surrounded by kids, people, and friendly fury friends?
All puppies are submitted to socialization lessons from day one. They're up to date with all the necessary vaccinations and deworming treatments. Puppies come with health guarantees, microchipped, and with a bag of treats and dog food they're used to.
Sunset Valley Canines will also consider puppy delivery, but you have to negotiate that with the owner. They're only an hour away from Canfield, so if you live in the area, you might as well drive there.
I would recommend buying from this Havanese breeder in Ohio because they're well-experienced, informed, and knowledgeable about breeding perfect puppies!
Breeder's details
Website: Sunset valley canines
Address: County Road 186, Dundee, Ohio 44624, United States
Phone:(330) 988-2250
Sunny Day Puppies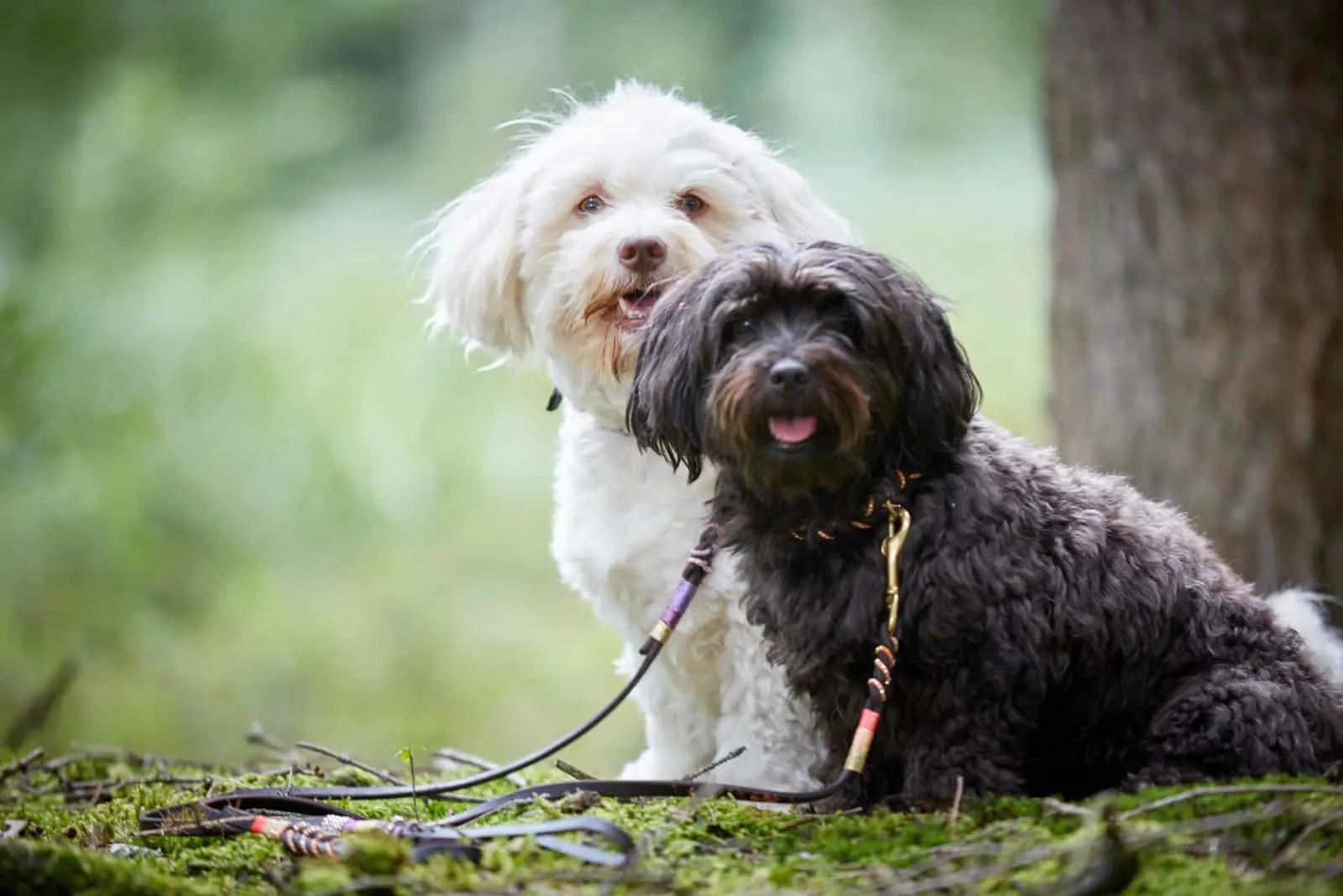 As you can notice, the pool of Havanese breeders in Ohio is pretty shallow. There are not enough great breeders in this state that produce purebred Havanese puppies. I get it: the state isn't that big, and the Havanese breed isn't as popular as Golden Retrievers.
That's why you have to have other options and other future dog ideas. I've heard that Havanese crossbreed puppies are also quite valued, just like the side of the family from Cuba. Sunny Day Puppies knows this the best!
This breeder carries Havapoo and Yorkiepoo puppies, as well as special Sunny Day puppies. They've decided that mixing Havanese with Yorkies or Poodles is another great way to have premium puppies.
Even though they don't carry purebred Havanese puppies for sale, they're still considered to be a reputable breeder. Even some of Cesar Milan's trainers have adopted their Havapoos and came for more!
Also, many families linked closely to the White House have pets from this breeder. Isn't that cool?
Sunny Day puppies are socialized and fully capable of adapting to any lifestyle. Mary has a complete section on their puppy culture, so make sure you check out their approach to breeding.
A curiosity about this breeder is that they have come up with their own designer dog, the Sunshine Dog. This is a combination of three dogs, the Lhasa Apso, the Yorkie, and, of course, the Havanese!
I recommend you come and check out Sunny Day Puppies. They might not be the best Havanese breeder, but they're one of the best Havapoo breeders in Ohio. And, trust me, Havapoos should be given a chance!
Breeder's Details
Website: Sunny Day Puppies
Phone: (740) 379-2701
Email: [email protected]
Social media: Facebook
Bristolwood Havanese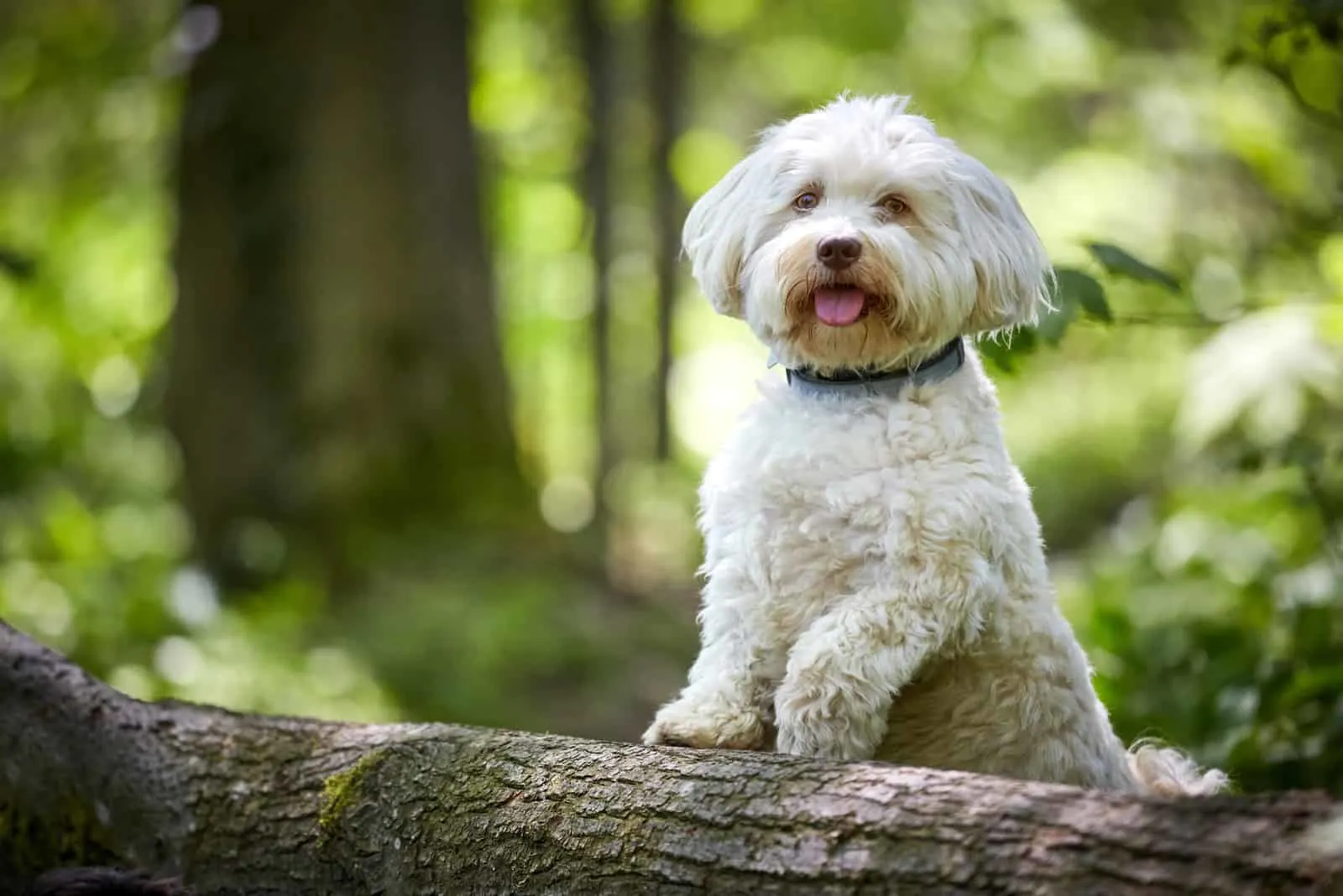 This AKC breeder of Merit was once competing with Golden Retrievers and winning many first prizes. Bristolwood Goldens were all the rage! But, something needed to be changed.
That's when the owner and the breeder of Bristolwood decided to start raising little Havanese puppies. They needed a lap dog – a breed that would fit into the lap and act all cuddly and cute.
Bristolwood Havanese pups come from a place where the entire family was included in breeding, raising, and taking care of dogs. The owner used to run a pet boarding, training, and grooming business, which is now in the hands of her son and daughter in law.
Bristolwood Havanese puppies all come with guarantees that health testings were conducted with great precision and care. They spend all of their time in the family room, socializing and going outside for potty and play.
The reason why I love Bristolwood Havanese is that they're truly a home breeder committed to performing ENS with puppies, which is always an amazing bonus!
Contact them to place yourself on their waiting list and get one of the finest AKC Havanese pups in Ohio!
Breeder's details
Website: Bristolwood Havanese
Address: Woodville, Ohio
Email: [email protected]
FAQs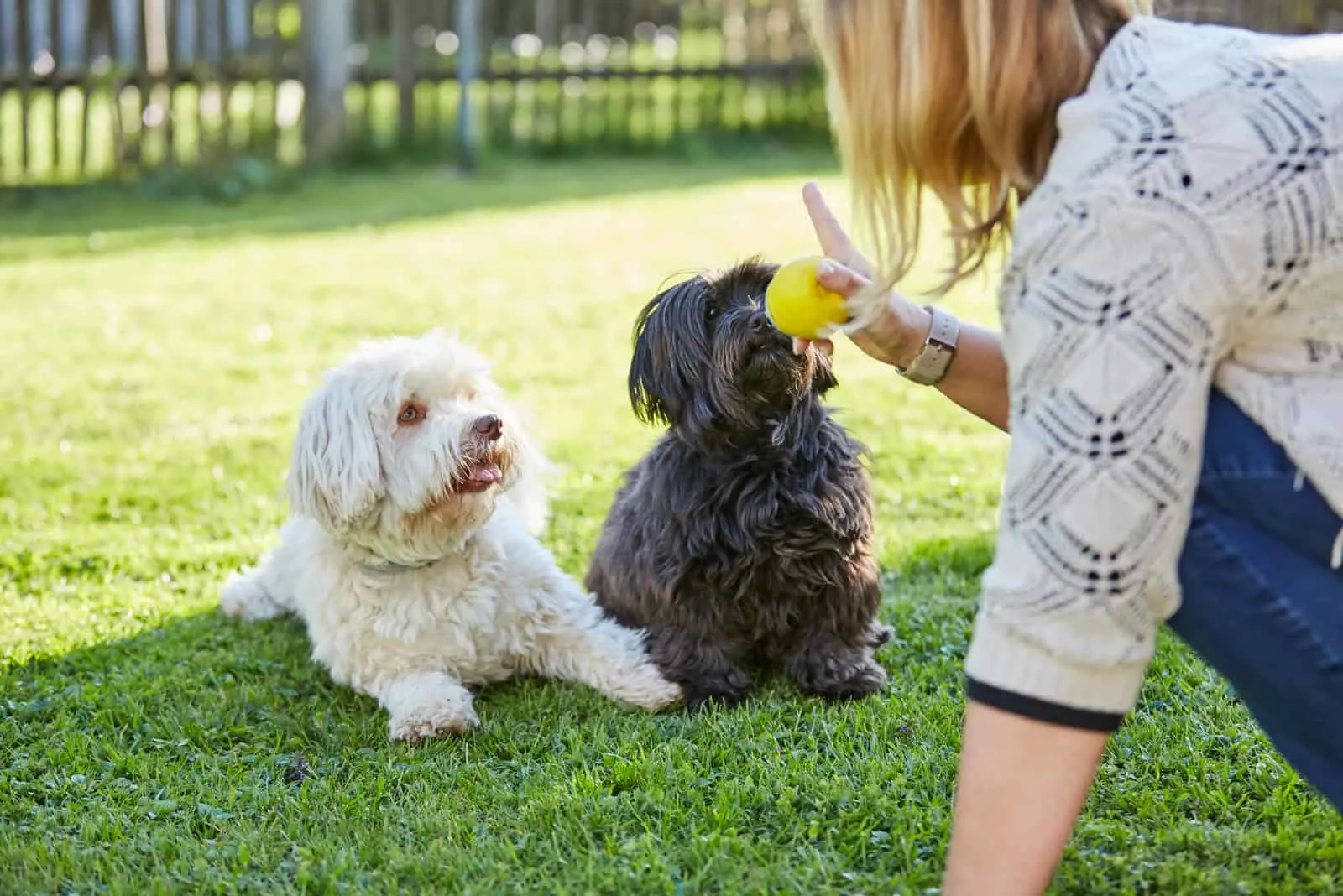 What's The Average Havanese Puppy Cost In Ohio?
Surprisingly, Havanese puppies aren't THAT expensive in Ohio.
Sure, we have an example from above that says Havanese pups cost nearly $4,000. But, that's for champion bloodlines only. It's natural for dogs with such a good pedigree to have a higher price, no matter their breed.
Still, you can find good Havanese puppies in Ohio registered with the American Kennel Club for a starting price of almost $1,500.
The purchase price can always go up. The important thing is not to buy puppies from breeders that list them for only $500 or so.
A price that's too low is an obvious sign of unreliable breeding practices.
Choose wisely. You already have a starting point in this state. All you have to do is pick a Hav pup!
Does A Havanese Shed?
All dogs shed – that's a fact. The better question is: How much does a Havanese shed?
Unlike many dog breeds with long coats, Havanese pups have hair that simply has a longer lifespan than with other breeds. Even when the hair falls out, it doesn't fly all over the house.
The Havanese has an outer coat that traps loose dog hair underneath. This makes these pooches perfect for people who hate vacuuming every day!
All jokes aside, Havanese have fine hair, not fur. Even though it has low-shedding features, this dog still needs regular brushing. However, don't go at it with undercoat rakes or deshedding tools.
A simple pin brush will work wonders with a Hav's tangled hair.
Shedding does become worse during spring and fall. These are the seasons when dogs exchange their coat for a fluffier or a thinner version, so they are nice and cozy in the winter and cool during summer.
Havanese dogs go through this shedding season, too. They will need some extra time for brushing during spring and fall, so make sure you're ready for it.
Is A Havanese Hypoallergenic?
As you may already know, the Havanese is truly a hypoallergenic dog.
Their silky coat is valued among people who are prone to allergies. And, let me tell you something: the hypoallergenic traits aren't a myth!
Although there is no dog breed that's completely hypoallergenic, Havanese pups are pretty close to it. That's because these dogs don't have fur. They have hair instead, and it doesn't fall off that easily.
What most people don't know is that it's not dog hair that makes us allergic to dogs. It's the dander and saliva stuck on loose dog hair!
Every dog breed has a different chemical composition of dander and saliva. Some, like our Havanese, don't have aggressive saliva that might trigger allergies. And, since they're low-shedders, this means the allergens won't be dispersed all over the house.
A Havanese's hypoallergenic traits are one of the biggest reasons why people adopt these small dogs. I mean, who wouldn't like to own a hypoallergenic dog of compact size with a lovely temperament?
Are Havanese Active?
Well, this is quite a surprise!
Havanese dogs need the same amount of exercise as a German Shepherd or a Dobie. They're highly active dogs and love exploring the world around them.
Provide at least an hour a day of extensive exercises for your Havanese. Games like fetch are perfect for this breed. They sure love to stay busy! Also, long walks are another favorite of these pups since they get to spend more time with their humans.
When not exercising, make sure your dog has something to do like play with puzzle toys. Such toys promote mental stimulation and help curb boredom. An energetic dog breed that is bored to death is not something your apartment needs.
Havanese pups are highly intelligent. Learning new tricks and commands is a beloved pastime of this breed. You will be learning AND exercising your Havanese at the same time!
Are Havanese Mean Dogs?
Depends on what you consider mean.
Havanese pups aren't aggressive or known to be aloof with strangers. These are super-friendly animals with a lovely temperament. They thrive to be surrounded by people, especially their family.
I haven't seen a Havanese that has acted strange or aggressive towards anyone. Sure, every Havanese will let their owner know someone unknown is coming. But, no Hav will bite or nip, especially not a trained one.
I can't stress enough how important dog training is! All dogs require training in order to function properly. With Havs, the training just goes smoothly without any major issue.
However, if you think mischief is mean, then you should reconsider your decision of getting a Havanese dog. These little fellows are quite mischievous despite the training. Don't think this is a sign of disobedience. It's only their quirky sense of humor.
How Do You Find Reputable Havanese Breeders?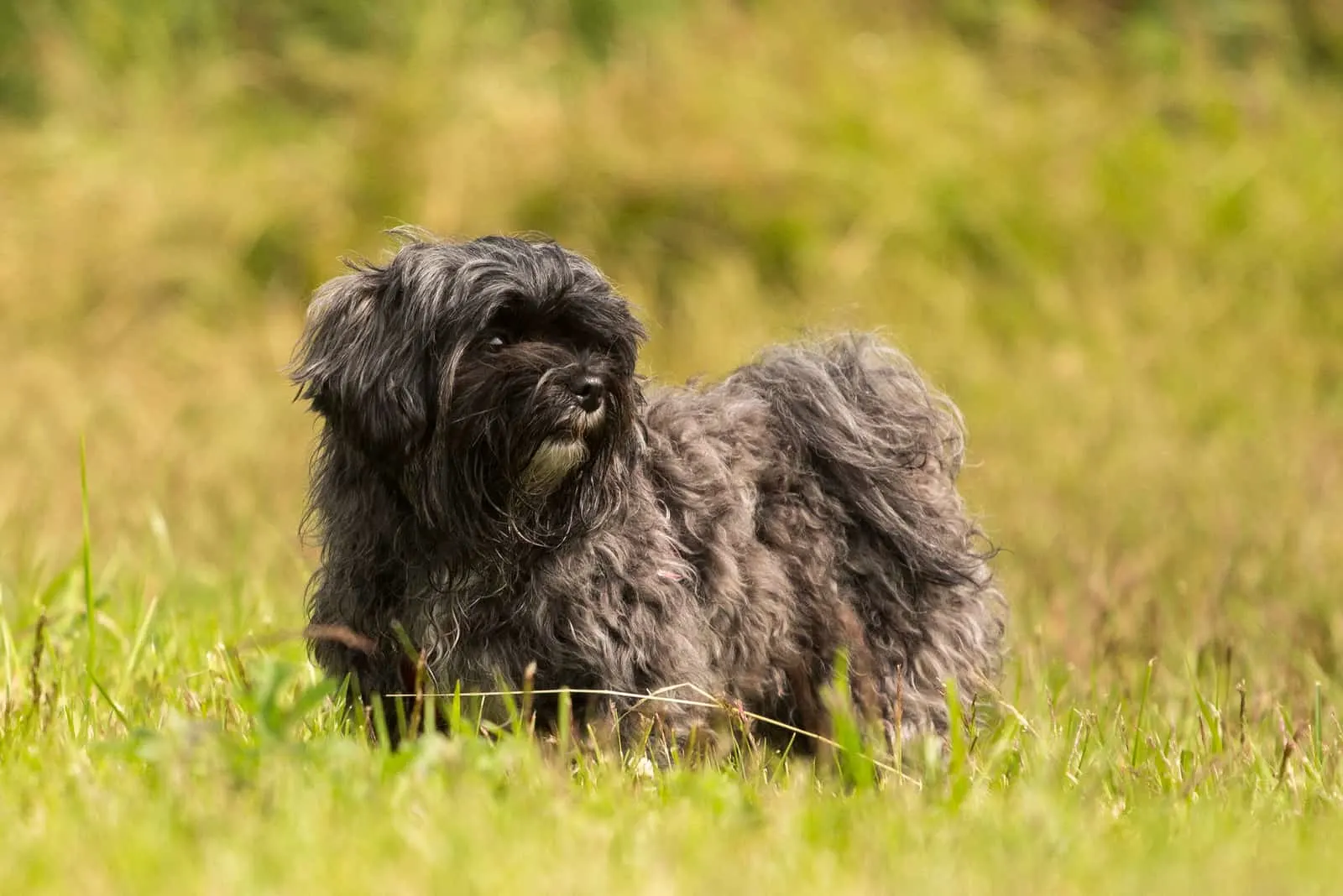 Finding a good Havanese breeder is something that all future dog owners and lovers of this breed will find challenging. Luckily, if you live in Ohio or in the area, you don't have to worry about this. As you already know, this article contains trusted breeders only.
But, what if you live far from this state, or the listed breeders don't have puppies available at the moment? Well, you begin the search from scratch.
It's challenging to find a reliable breeder, no matter the dog breed they're raising. Today, we're being overswamped with pet stores, puppy mills, and backyard breeders. Basically, they're all the same thing: a cover for fast money.
You should never trust people who sell Havanese puppies for a cheap price. Such breeders don't even have the puppy's papers or any proof of the puppy's health. That's because they don't test for genetic illnesses.
Their whole practice focuses on overbreeding females, so they can give birth to many puppies per year. Obvious proof of this practice are kennels in poor condition. No reliable breeder would allow puppies to stay in cages 24/7!
When you find a good breeder, the next thing you gotta do is make a list of detailed questions. Ask anything you want related to puppies, their parents, and the breeding practice.
In fact, breeders like it when you ask questions. This shows them that you're interested in providing a good home for their puppies.
Don't be surprised when the breeder interviews you, too! They want to make sure you're not getting a puppy for further breeding. Actually, some breeders even demand a spay/neuter contract, which obligates you to fix your dog in order to prevent further breeding.
Why Should I Own A Havanese?
Looking for a sweet, friendly, and affectionate puppy?
The Havanese is your choice!
All lap dogs are equally sweet and cuddly, but Havanese have that bouncy personality that makes everyone fall in love with them. Trust me, once you adopt a Hav, you will start looking for another one. That's how great these pups are.
Havanese dogs have an extremely friendly character. They make amazing pets for homes with older kids, but small children are also welcome. You will just need to be extra careful around them.
Unlike some dog breeds (I'm looking at you, Yorkie!) that need to be handled with utmost care, Havanese dogs are pretty sturdy. Sure, they don't need rough play, but they're much more durable than other pooches.
Another thing that will impress you with this dog breed is that they're highly intelligent. These dogs sure love to be in the center of attention, but they only love it because they will get affection from their humans.
Havanese respond great to training and learning new tricks. So, there's a guarantee your pup will be an obedient one.
Lastly, we have probably the biggest reason why people love Havanese so much. It's their low-shedding, hypoallergenic coat! Even if you're not allergic to dog hair, you will love a Havanese because they don't leave hair all over the place.
Why Shouldn't I Own A Havanese?
Yes, the low-shedding traits are amazing, but even they come with a price.
Havanese dogs require high-maintenance and lots of grooming. And, sadly, that's what pushes many people away from this lovely dog breed.
Every Havanese owner must be ready for some hard work to get that coat sparkling.
But, that's not all. Havanese dogs have some other downsides.
For example, leaving them alone for too long will trigger separation anxiety.
Also, it doesn't matter that they make okay watchdogs – Havanese are still terrible guardians because of their size. So, that's something to keep in mind.
Their stubborness and tendency for barking are a big NO with lots of people.
Tell me… will you be ready to accept all their flaws?
To Sum Up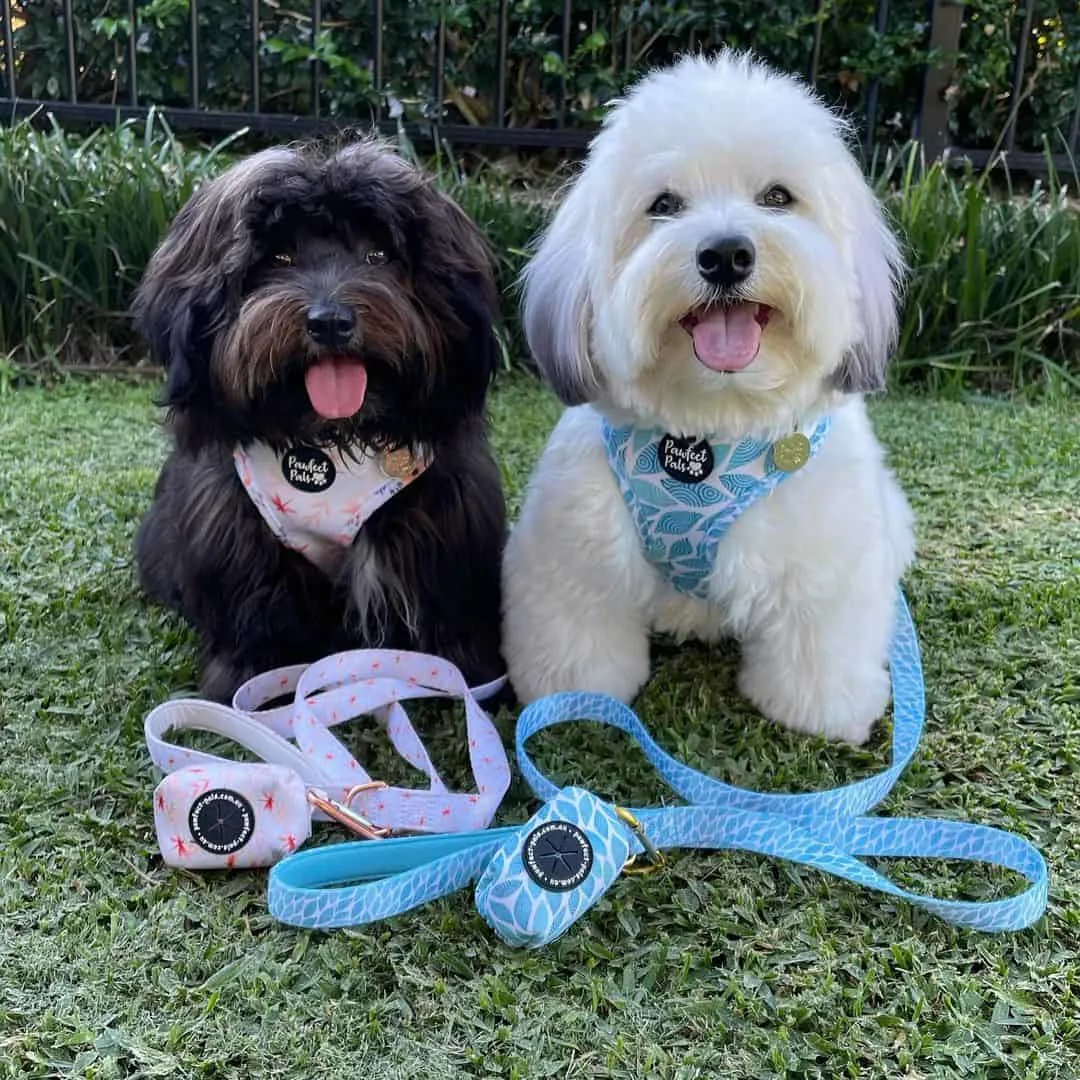 Photo from: @havanese_ted
That's it, folks!
I hope you enjoyed this list of the best Havanese breeders in Ohio.
I'm sure you'll definitely find a puppy that's right up your alley. All good breeders will try to match your personality with the puppy's temperament. That's how you will know you two will be best friends forever.
Don't hesitate a moment! If you're interested in adopting a Havanese, just grab the phone and start dialing. There's a sweet, little Havanese puppy out there waiting to be taken home with you.