The Havanese breed, alongside the Maltese and Bichon Frise, is among the most popular dog breeds when it comes to toy dog enthusiasts.
They are loyal, loving, devoted, and smart little furballs, and their happy and bright temperament makes them great companion dogs.
Havanese dogs have been recognized as an official dog breed by the American Kennel Club (AKC) since 1996 and were the 142nd breed to be added to the bunch.
These cute four-legged companions are extremely intelligent and have seen an increase in Ohio due to their petite size and hypoallergenic coat. In addition, these doggies excel at learning new tricks and commands and make great watchdogs!
If you are searching for Havanese puppies for sale in Ohio, you've come to the right place. When introducing a new furry family member into your household, it is vital that you get it from a trustworthy, reputable breeder.
So, in this article, we will go over some of the best and most reputable Havanese breeders in Ohio. They are listed in no particular order but rest assured that puppy mills and backyard breeders are excluded.
The only breeders that found their way onto our list are ones that consistently meet a certain standard of care for their breeding dogs and the
Havanese puppies they sell.
Havanese puppies for sale in Ohio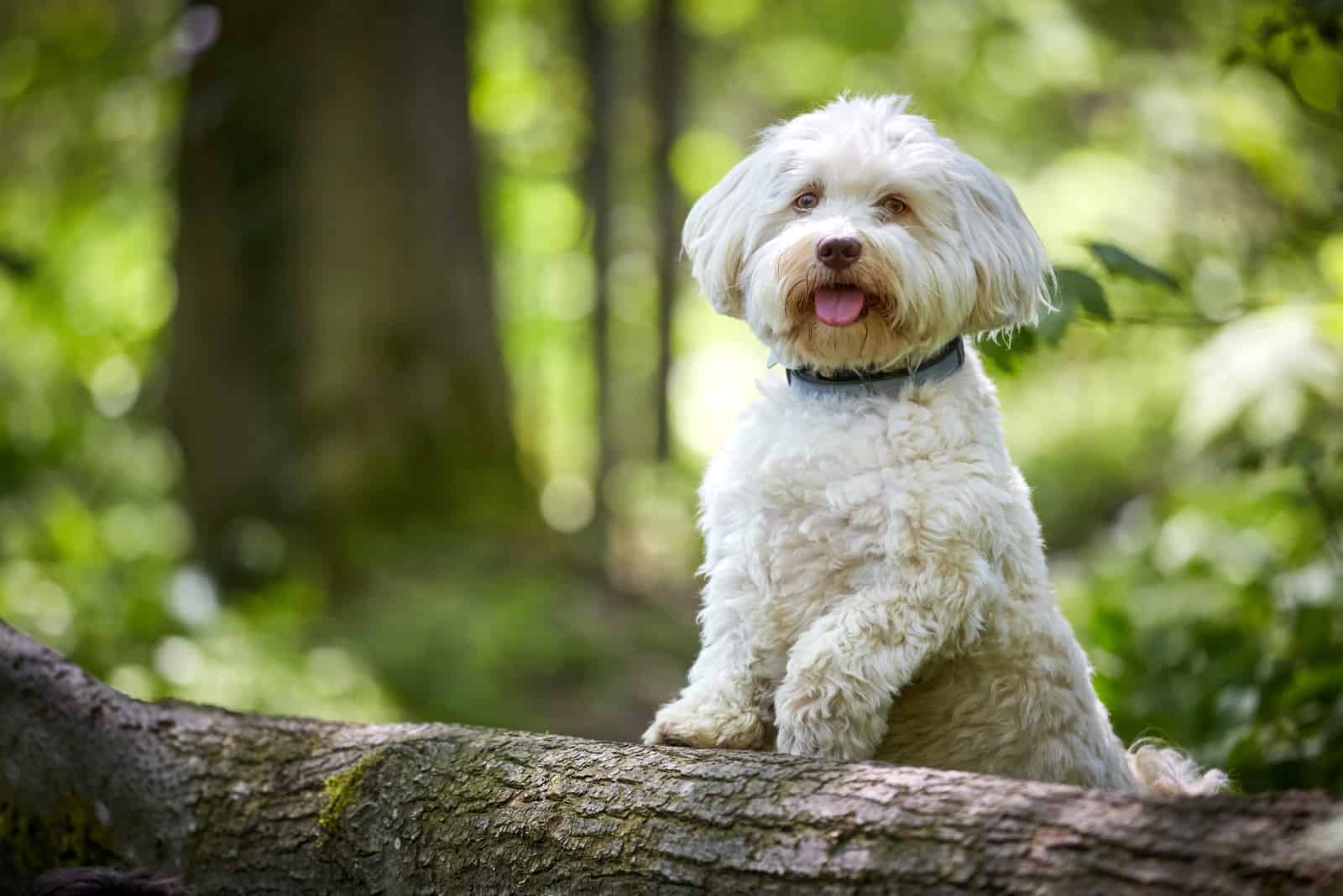 1. PuppySpot
PuppySpot takes the number one spot on our list just because it has two main advantages over the other Havanese breeders in Ohio.
First, you don't have to worry about long waitlists to get your pooch, as this platform only lists Havanese puppies for sale in Ohio that are already born. You can browse through the available puppies and easily pick out the one that best matches your preferences based on size, price, gender, coat color, bloodlines, and more.
Furthermore, if the puppy that catches your eye isn't located in Ohio, PuppySpot has its own airline service that safely transports the puppy to you.
Second, since PuppySpot is a network of highly reputable, ethical dog breeders, they extensively screen all breeders who wish to advertise on their platform with a 200-point inspection. The inspection process is backed up by the American Kennel Club and is more stringent than USDA guidelines.
This helps to ensure that all of the Havanese puppies you see on their platform are healthy both physically and mentally and that the one you choose will live a long and healthy life. Note that less than 10% of all Havanese breeders who apply will be allowed to advertise on the
PuppySpot platform.
There are numerous benefits to this approach when looking for a Havanese puppy. One of them is that you don't have to do a background check on a breeder you are dealing with since PuppySpot has already done that for you. You can also rest easy knowing you won't get scammed as the platform has already catered to more than two hundred thousand satisfied customers.
On top of all of this, all of the Havanese puppies you see on the platform come with American Kennel Club certified papers, a health inspection, and a ten-year health warranty. What is there not to love about this place?
Havanese breeder details:
Website: PuppySpot Havanese
2. Sunny Brook Havanese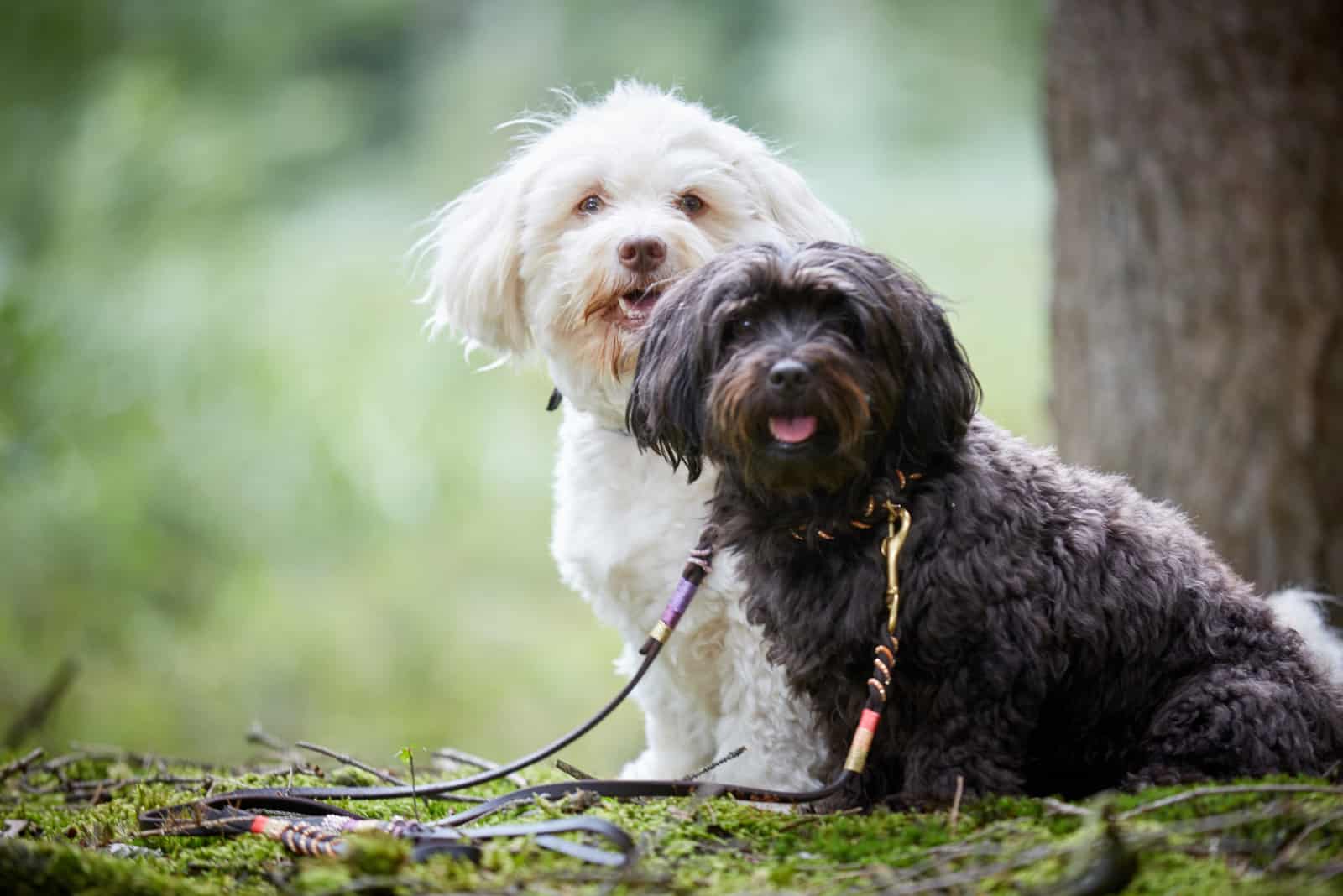 Based in Canfield, Ohio, the Sunny Brook Havanese breeding program produces AKC Havanese dogs for conformation shows and companionship as well.
They specialize in high-quality, home-raised Havanese puppies bred for temperament and health. Even though they are technically a kennel, their Havanese puppies are raised in a home environment with the breeder's family.
They make sure they treat each of their puppies like family before they are sent off to their new families. In addition, each puppy from the Sunny Brook Havanese breeding outfit is sold with a spay/neuter contract and health guarantee.
However, while their breeding dogs are registered with the AKC, their offspring are not. This means you cannot register your own Havanese puppy with the American Kennel Club.
Breed enthusiasts like the breeders you find at Sunny Brook believe that Havanese dogs are like potato chips – you can never have just one! They request you contact them via phone or email for additional information on the available puppies, upcoming litters, and the purchasing process to obtain one of their precious furballs.
Havanese breeder details:
Location: Canfield, Ohio
Website: Sunny Brook Havanese Website
Phone: 333 793 3539
Email: [email protected]
3. Cupid's Havanese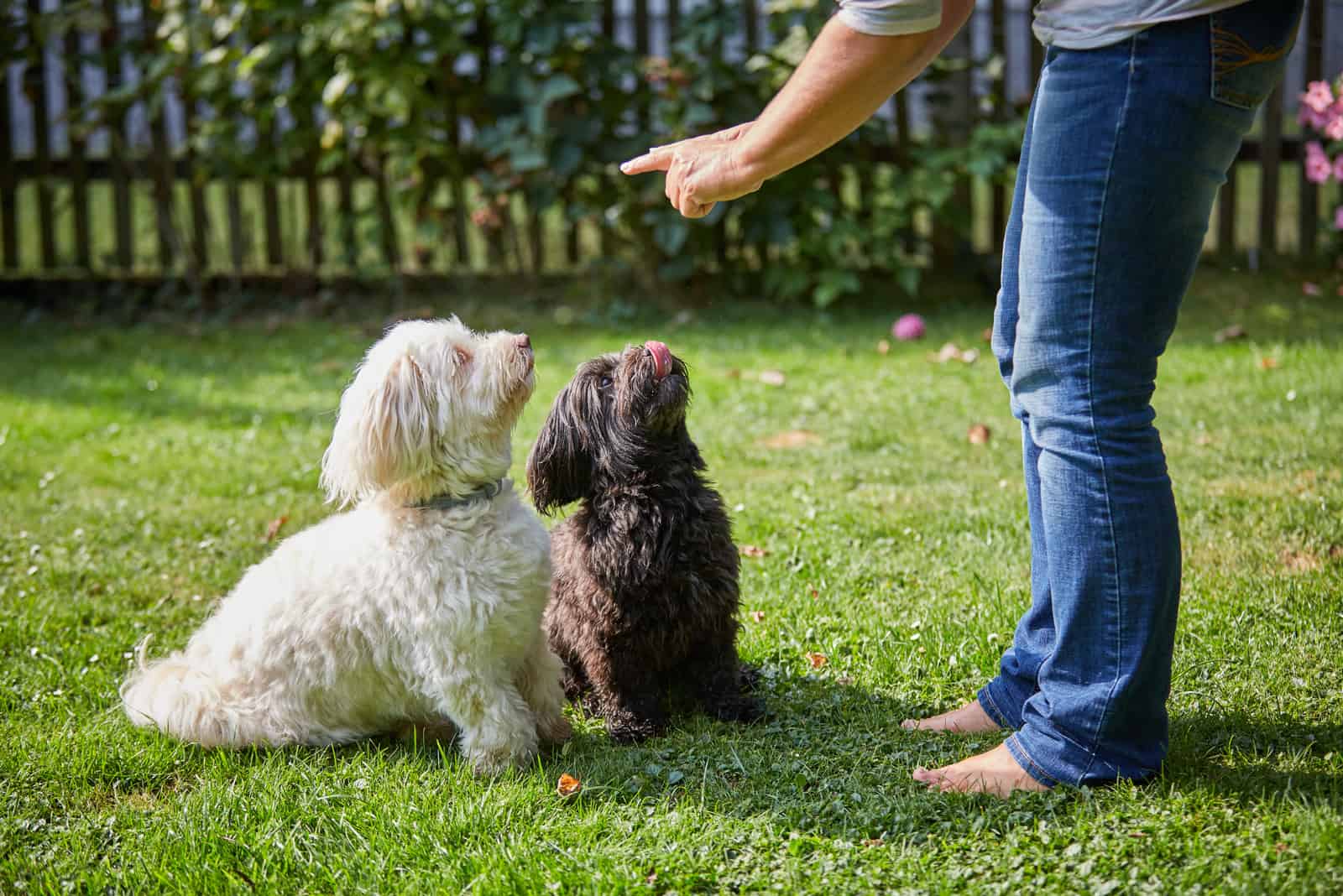 Located in Waynesville, Ohio, Cupid's Havanese is a small-scale, high-quality breeding facility. They specialize in red Havanese puppies and produce a limited number of litters per year.
The main goal of the breeders at Cupid's Havanese is to provide their clients with healthy, happy, and well-socialized Havanese puppies.
They treat all of their puppies like family members and request that prospective owners reach out to them via text or email. Be prepared to answer a lot of questions as they will only sell to people they think are worthy of owning one of their special little Havanese puppies.
Cupid's Havanese require a non-refundable deposit for their upcoming litters. Normally, they invite potential owners to visit their facility and see their breeding practices for themselves. However, due to Covid-19 regulations, meet and greets for the parent dogs or the Havanese puppies at their home in Ohio are not possible.
Breeders only meet with potential buyers in person once the puppy they have chosen is ready to be picked up. However, they are open to video chatting with their clients to verify that the Havanese puppies on their premises are real.
Once you reserve a spot on their waitlist by paying a non-refundable deposit, you can take your pick of the available puppies in the next litter.
Note that if you are choosing a gender-specific Havanese pooch, you might end up waiting considerably longer.
Havanese breeder details:
Location: Waynesville, Ohio
Website: Cupid's Havanese Website
Phone: 937 477 7735
Special note: Cupid's Havanese Facebook Page
4. Bristolwood Havanese, OH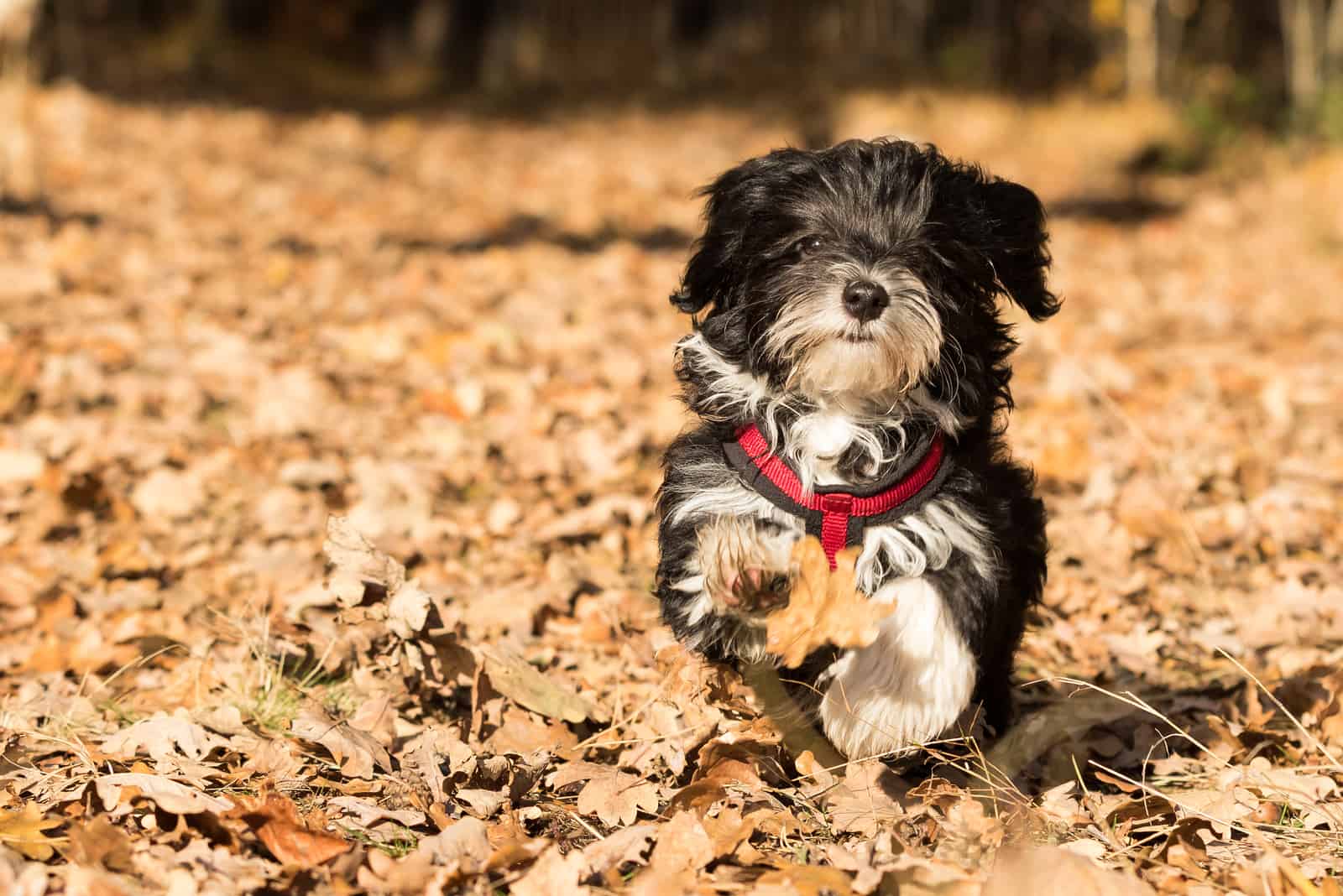 The Bristolwood Havanese breeding kennel is located in Bowling Green, Ohio. The facility focuses on breeding top-quality Havanese pups raised with Puppy Culture and early neurological stimulation.
All of their puppies are raised with the family in a home environment where they receive lots of attention, making them well-socialized, happy dogs that will easily adjust to any family setting.
Furthermore, Bristolwood Havanese has a lot of champion Havanese dogs in their kennel, so rest assured you will be getting a beautiful and well-rounded pooch if you choose to buy a puppy from this facility.
They are one of the most experienced and dedicated Havanese breeders in Ohio that produce show-quality puppies. All of their puppies receive their age-appropriate vaccinations and undergo extensive health testing before they are ready to be picked up by their new owners.
There is an online form where you can obtain more information regarding their available puppies and upcoming litters as well as all you need to know about purchasing a puppy from their breeding program. Note that you will have to pay a deposit to reserve a spot on their waiting list.
Havanese breeder details:
Location: Bowling Green, Ohio
Website: Bristolwood Havanese Website
Email: [email protected]
5. Green's Havanese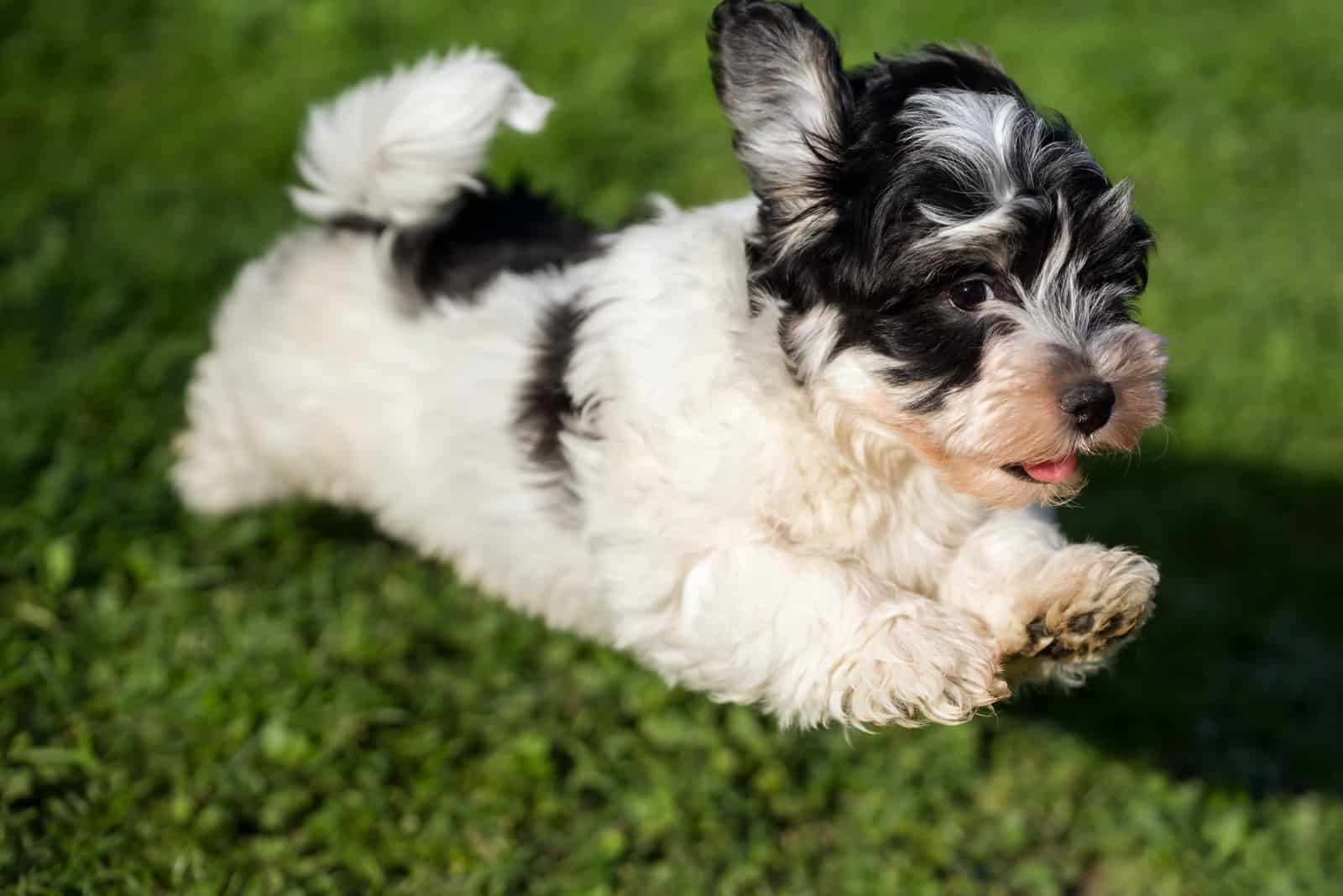 Green's Havanese is a highly reputable breeding outfit located in Enon, Ohio, that has been in the Havanese breeding business since 2015.
Each puppy that leaves their care goes to its new forever home dewormed, vaccinated, and with AKC registration forms as proof that the puppy is purebred.
They produce Havs in all sorts of colors and invite prospective owners to visit their breeding facility and witness their breeding practices for themselves. If you are a long-distance person, feel free to contact them by phone for more information.
The Green's Havanese website contains all the information you need regarding the available puppies, past litters, as well as upcoming litters, and it is regularly updated, so you won't miss anything.
The main goal of Green's Havanese breeding program is to breed healthy, happy, family-friendly, and fun-loving Havanese dogs that are raised in a family setting in the breeders' homes.
Note that the majority of the Havanese puppies they produce are normally pre-sold due to the high demand. If there are any puppies left, after all the reserved puppies are gone, they will post pictures and information about the puppies left on their website.
If you are looking for gender-specific puppies, you should be prepared to wait for more than one litter to get the preferred gender. But, on the other hand, if you are looking for a Hav puppy with a specific coat color, then this is one of the best Havanese breeders in Ohio for you!
Havanese breeder details:
Location: Enon, Ohio
Website: Green's Havanese Website
Phone: 937 450 0349
Tips for finding high-quality Havanese puppies for sale in Ohio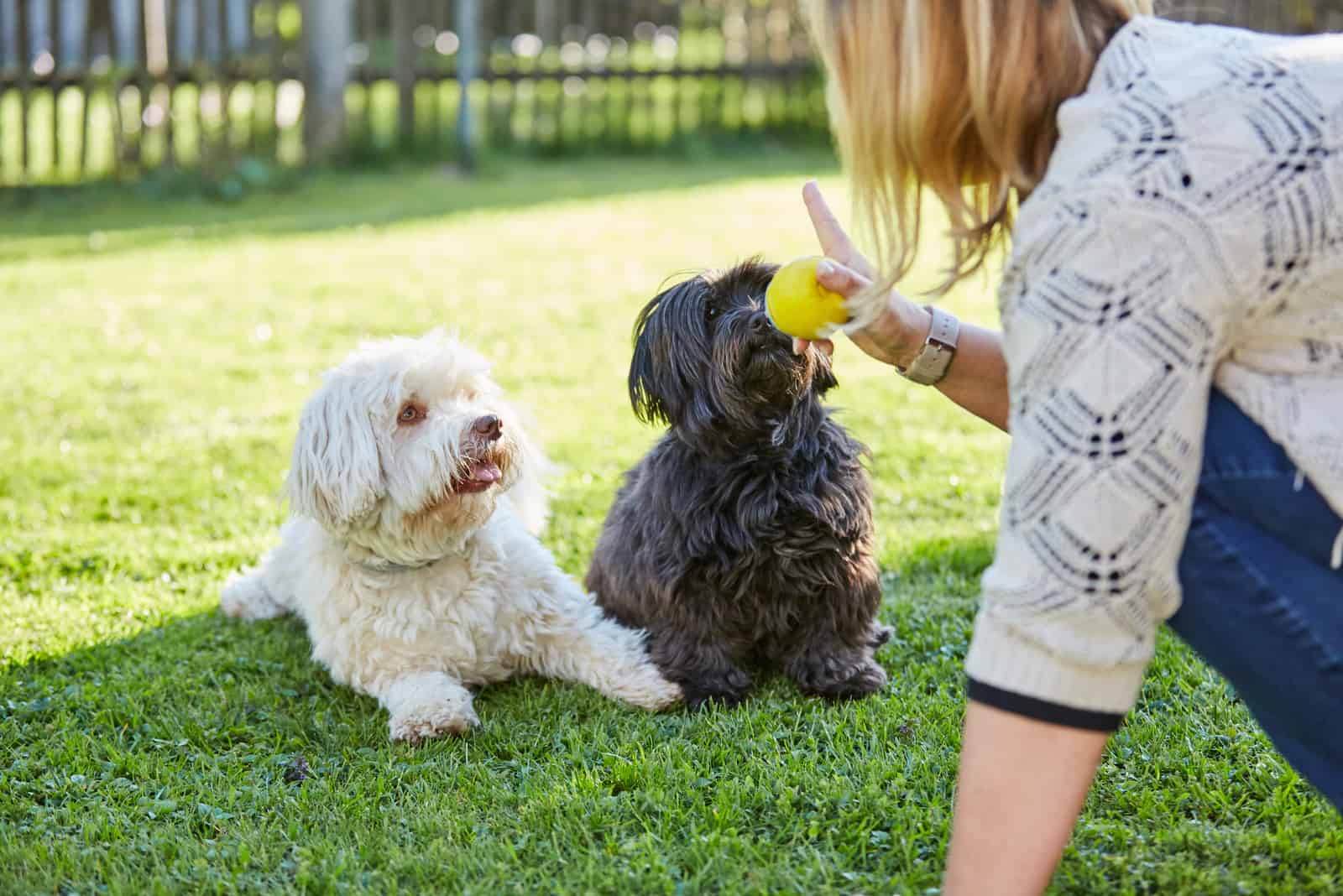 Even though our list of Havanese breeders in Ohio contains only the most trustworthy and reputable breeders in the state, you should still take it with a pinch of salt.
Never underestimate the power of doing your own research and taking a look at the breeding facilities and practices of the breeders you are dealing with first-hand. So, here are some things to keep in mind when searching for a good breeder near you:
• Do your research: Havanese breeders in Ohio have different breeding programs, practices, and living conditions for their canines. Contact the breeder you think is worth your time and ask if they allow home visits.
Take a good look at their facility, ask to spend some time with the breeding stock and puppies, and be sure to ask any questions that come to your mind. If you manage to get some time with the puppies or parent dogs, pay close attention to their temperament.
• Health records: Every reliable breeder will test their breeding dogs for genetic health issues. The results of these tests should be displayed on the breeder's website or be readily available for potential buyers to see. Steer away from any breeder that hides the test results or doesn't have their dogs tested at all.
• Puppy vet care: Your new puppy should come with the necessary vaccinations and deworming done between eight and twelve weeks of age.
Most purebred Havanese dog breeders also send their puppies to their new homes with a health guarantee and health records showing that they have passed a vet exam.
• Communication: Try to stay in touch with the breeding facility from the time you pay the deposit until the puppy is ready for you to bring home. Request regular updates on the pup's development and socialization, and do your best to see your pooch before you take it home.
• Try to make a good match: The most important thing is to choose a dog breed that fits your lifestyle, even if it means choosing a breed other than the Havanese. Do yourself and everyone involved a favor and make a good match with the breed and type of dog you choose.
Be prepared to spend lots of time providing your pooch with socialization, obedience training, family time, and the exercise that every dog needs. If you are not ready to make a fifteen-year commitment to dog ownership, don't buy or adopt one.
Every dog deserves the best of everything, and whether it's a sporting or herding breed you choose or a lapdog, be ready to meet its individual needs for attention, care, and activity.
• Stay away from puppy mills: If a Havanese breeder offers multiple dog breeds and has any breed you mention, chances are that you are dealing with a puppy mill or a broker that works with breeders across the country.
Most of these breeders are unethical and have no standards when it comes to the well-being of their breeding dogs.
Their female dogs are often required to have many more litters than the recommended yearly amount and are often mistreated and malnourished.
Because of this, it is vital to be sure that you are not buying from pet stores but small home breeders who know how to care for their breeding dogs and provide health certificates to prove it.
How much do Havanese puppies cost in Ohio?
On average, the price of a Havanese puppy from one of the reputable Havanese breeders in Ohio falls between $1,000 and $1,500. With that said, don't be surprised if some of them come with a price tag of $3,000 or higher, as they probably come from a champion bloodline.
Besides the bloodline, other factors can influence the price of a Havanese puppy in Ohio, including gender, size, coat color, breeder's reputation, and the breed's popularity in your location.
In addition to the initial puppy price, it would be wise to prepare for other expenses that your puppy will need. For instance, your new toy breed pooch needs grooming tools, toys, high-quality dog food, collars, a bed, etc.
You should also account for vet visits, medical bills, and even pet insurance if you wish to enroll your furry friend in a pet insurance plan. In short, the best way to go is to include all possible expenditures right from the beginning so you won't be surprised later on.
Do Havanese shed?
These cute four-legged furballs shed very little or not at all, but they do require a lot of grooming to keep their hair free of mats and tangles.
You should expect a fair amount of shedding during the fall and spring shedding seasons, but outside these "blowout" periods, your Havanese pups should not shed much.
If you maintain a regular weekly brushing routine, you can keep your house almost hair-free. Anyone who has owned a German Shepherd or Golden Retriever knows how much of a blessing this is.
Their low shedding is one of the main reasons this toy breed is so popular with apartment dwellers. When you cannot take your furry friend outside very often, you need to groom it indoors, and that is where the fine hair of the Havanese really has the upper hand compared to other dog breeds.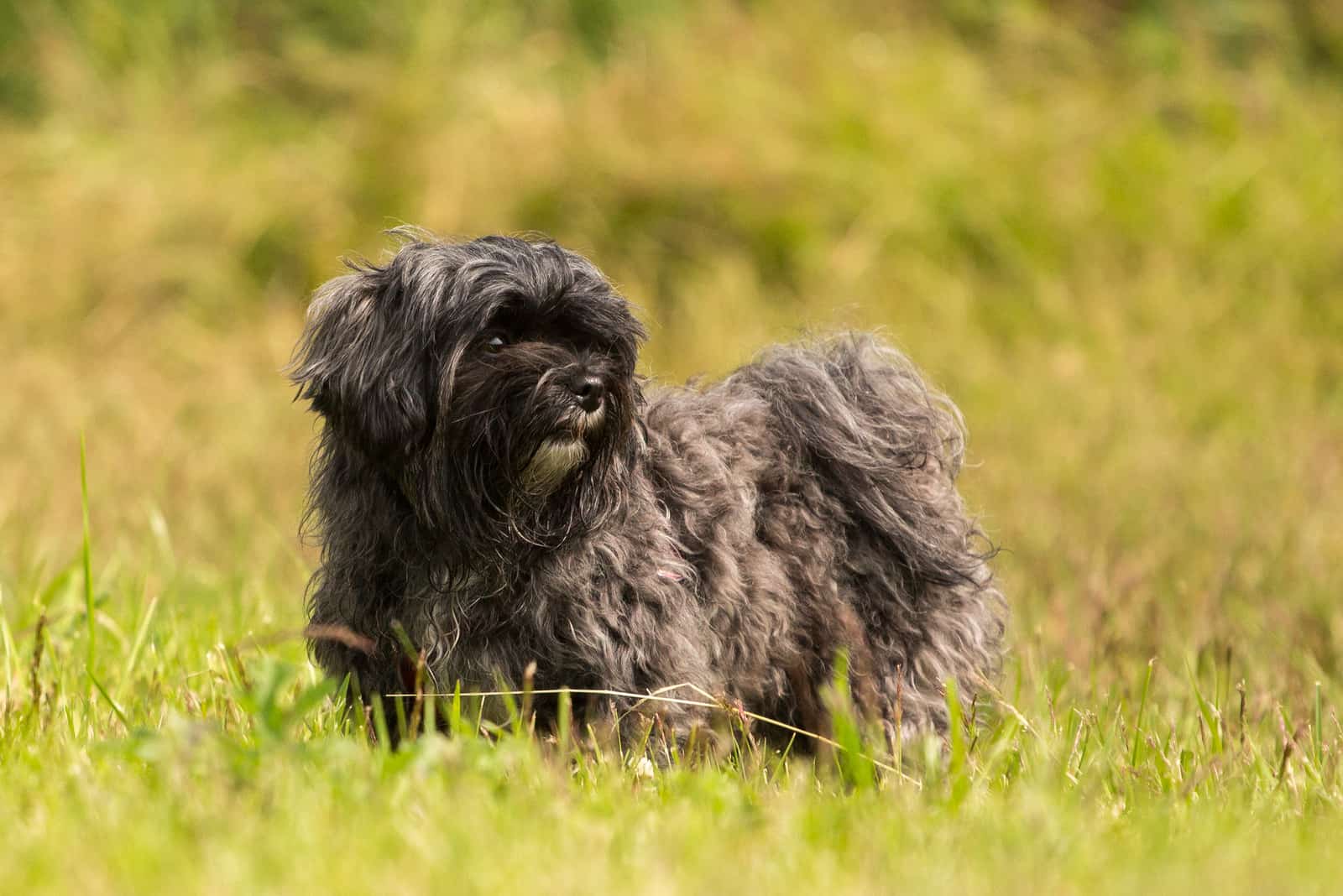 People who suffer from dog-related allergies may be wondering whether the Havanese breed is hypoallergenic. Well, as it turns out, there are three different qualities that set this breed apart as a hypoallergenic dog.
Most people who struggle with dog allergies are actually allergic to a canine's saliva and dander. Like many other dog breeds that are considered hypoallergenic, the Havanese breed does not tend to drool much.
Furthermore, their unique, silky coat sheds very little or not at all and produces far less dander than some other dog breeds like Siberian Huskies, Corgis, or Dachshunds.
Even though there is no such thing as a completely hypoallergenic breed, Havanese dogs have traits that are often enough to help them not cause allergic reactions in allergy sufferers.
If you or any of your family members suffer from severe allergic reactions, you might want to check out the Havanese Poodle mix, also known as Havapoo. The right generation of this mix can be even more hypoallergenic than either of its parents, making it suitable even for people with severe dog-related allergies.
Havanese puppies in Ohio: final thoughts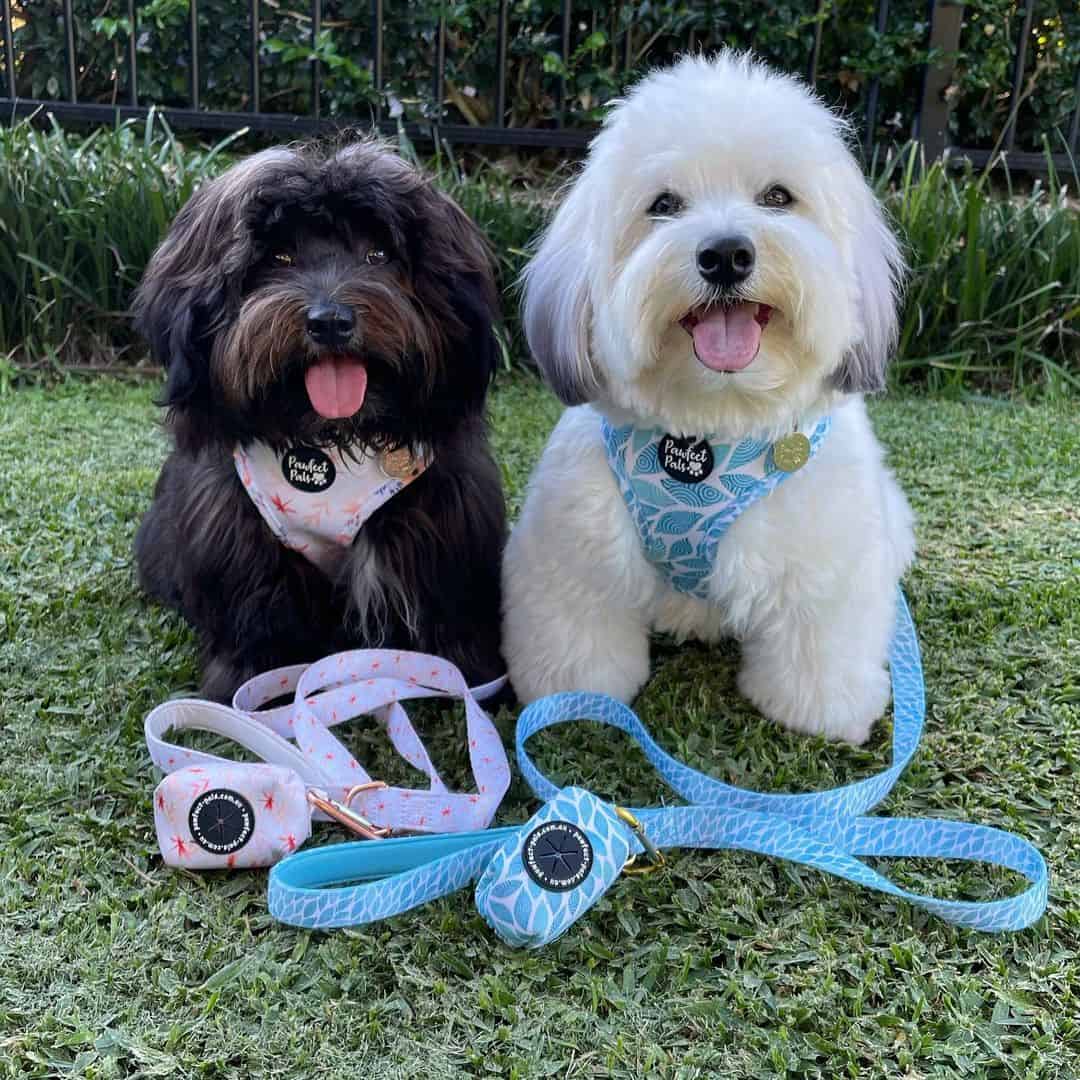 Photo from: @havanese_ted
Due to the popularity and hypoallergenic traits of this toy breed, finding reputable Havanese breeders in Ohio can be tough. Many backyard breeders and puppy mills jump on the hype train and look to produce as many litters as possible and sell them for a quick profit.
If you truly wish to own a Havanese dog, its health and well-being should be your top priority. So, you should do everything in your power to find Havanese breeders who take their dog's health seriously and breed their dogs according to the breed standard.
These precious, faithful, and loving canine companions enjoy nothing more than to cuddle with their owners and the rest of their family after a long day of playing and learning new tricks. So, to ensure that your new furry bestie stays by your side for many years, make sure to avoid unethical breeders and only purchase from reliable breeders like the ones on our list!