There are several Great Dane Rescues in Texas. Personally, when it comes to dogs without a home, I admire people who give their time and space to save these endearing creatures. To give love is to receive love. And, rescuing is all of that – a place where a once-abandoned dog can find a secure environment for a new beginning.
And, that is the moment where you and I step in. I am always for the "adopt, don't shop" option. First of all, this way, I am able to do something good for a helpless creature by giving it new hope. But, that is not where the chain of good deeds ends. Doing good returns to you in even larger amounts. I guarantee it will make you feel good knowing that someone has a better life thanks to you.
So, if you are looking for adoption or volunteering in one of the rescues, start scrolling down because I have gathered all the information you need.
I surely recommend having a Great Dane for a pet. These dogs are truly gentle giants that will easily get under your skin. They may look terrifying because of their enormous body, but be sure that those 200 pounds are made of pure love.
Expect nothing less than affection and love in a huge size.
6 Great Dane Rescues In Texas:
Making the right choice in the sea of information is not an easy task. Don't even ask how I know. Trying to find reliable information about a rescue that does all the work with love and heart takes a lot of searching, reading, and scrolling. So, I have decided to put all the relevant information in one place in order to be at hand for someone else who is looking for it. If you live in Texas, I hope you will find this guide useful.
This list will provide you with basic information about rescues. I have gathered locations and contact information that will ease your search. You can find those that are close to your place if you want to volunteer.
Feel free to cast an eye on this list!
1. Great Dane Rescue Of North Texas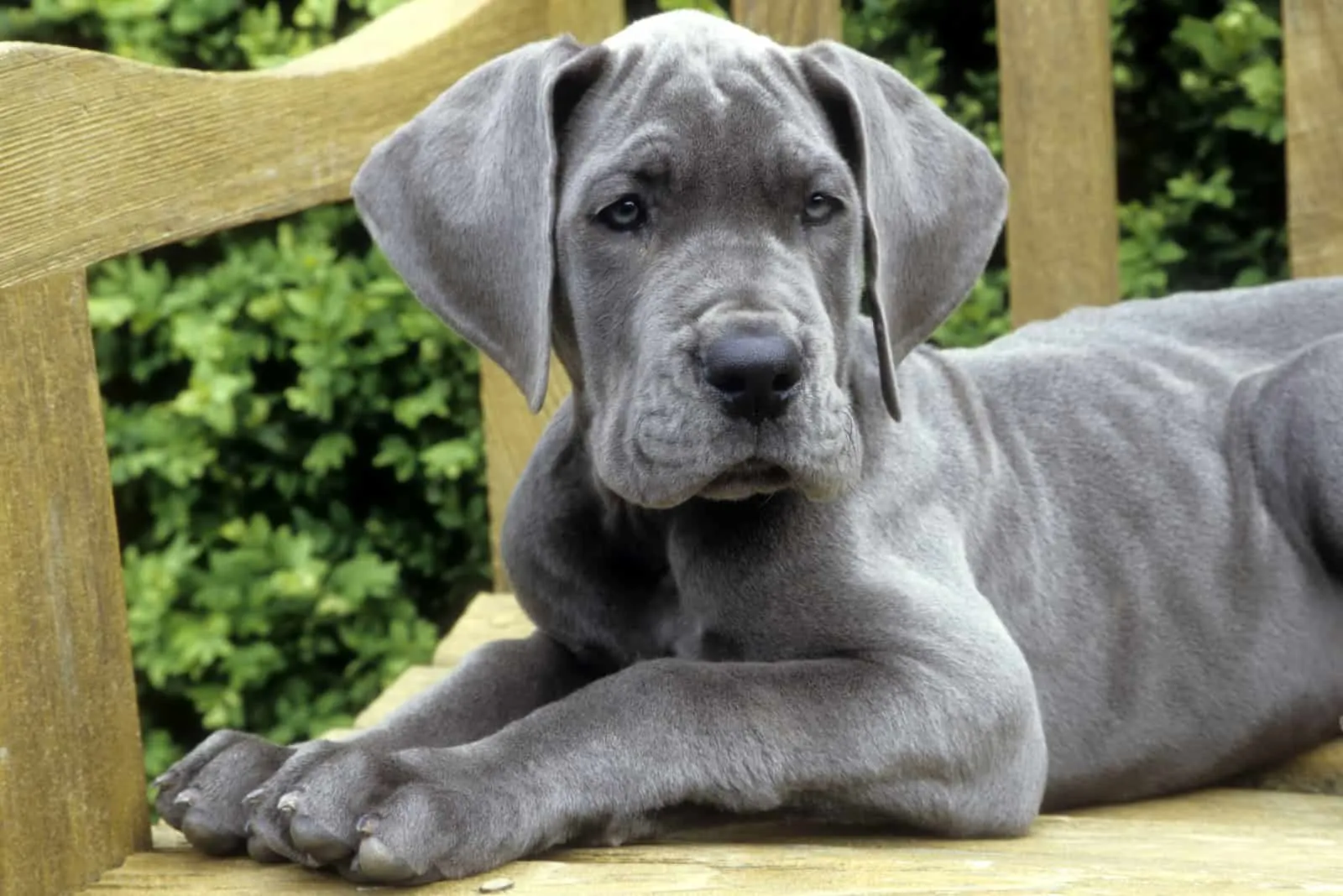 This organization provides foster care for injured and abandoned Great Danes before going into the process of adoption.
GDRNT promotes education on Great Danes, responsible pet ownership, identification programs, and population control by spay/neuter procedures.
After being rescued, the dog gets medical attention, and then he is ready for a new home.
If you are willing to donate your time or money, all the important information is on their website.
This organization is organizing the annual DaneFest. It is a meet-up of adopting families, volunteers, and happy tails, of course.
Adoption Process
Prior to the adoption process, every rescued dog needs to pass a health exam and go through obligatory medical treatments. Those include vaccinations, fecal and heartworm tests, spay/neuter procedures, and microchipping.
There is a ten-step process of adoption. Adoption fees are charged considering the age of the dog. The adoption process is not over after the dog has moved to its new home. Volunteers will do checkups in the form of visiting, phone calls, and emails in the few following months. Adjusting periods will require time, patience, love, and commitment. You can learn more about the adoption process if you contact them via their form located on their website.
Great Dane Rescue Of North Texas Details:
Address: GDRNT, PO Box 118725, Carrollton, TX 75011-8725
Official website: Great Dane Rescue Of North Texas
Email address: email form is on the website [contact info]
Contact number: (for voicemail) (214) 888-6590
2. Great Dane Rescue Of Southeast Texas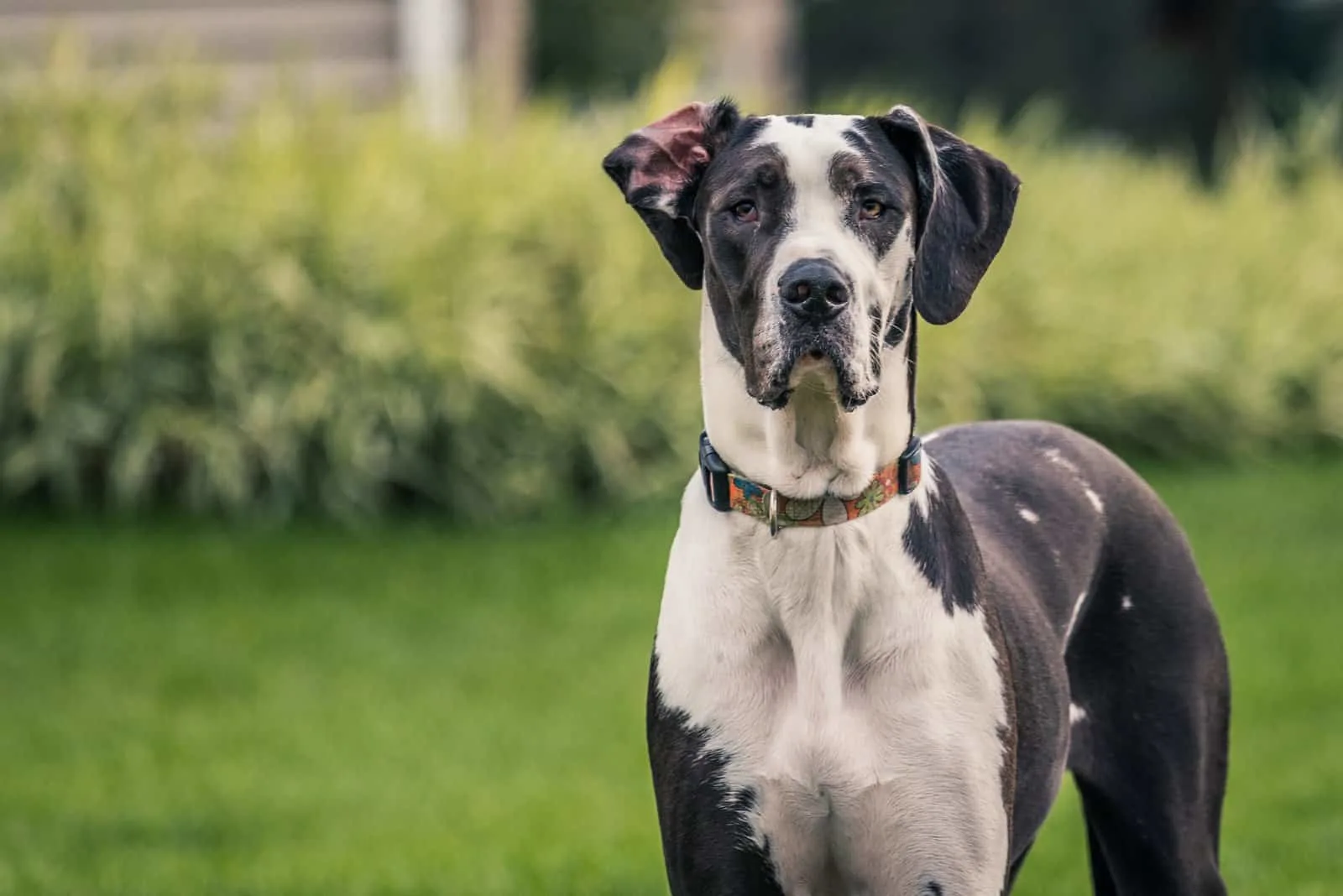 The message of Great Dane Rescue of Southeast Texas is respect before anything else. This means helping as a primal reaction to a dog in need, and providing a better life for an animal. Their color, pedigree, or illness does not matter. It is a step for building more humane societies. At this rescue, they do it all with enormous love.
Their mission is to locate and provide shelter to abused and abandoned Great Danes in the Houston area. After a medical examination, dogs are placed in foster homes prior to adopting.
Adoption Process
When you decide on adoption, there is an adoption application to fill out. On their website, you should find which available dog you want to adopt. The next step is a home evaluation and then the dog is brought to its new owner. Adopters must supply food, bowls, toys, treats, a collar, a leash, and a crate. During the first two weeks of trial, the new owner will have time to decide if the adoption is right for them.
Donations
Like other Great Dane rescues in Texas, this one is also a charitable organization that relies only on adoption fees and donations. There are many ways one can support the work of a rescue. Besides adopting a dog, you can volunteer in rescuing or fostering. If you are not able to put up with that kind of challenge, and you are particularly fond of a dog, you can sponsor him.
There is also a possibility for donations in cash or supplies. Needed items are listed on their website.
Another way is to shop online by using websites from the list, which will donate a certain percent of each purchase to a selected charity.
Great Dane Rescue Of Southeast Texas Details:
Address: 16516 El Camino Real #402, Houston, TX 77062-5723
Official website: Great Dane Rescue Of Southeast Texas
Email address: [email protected]
3. PAWS Of Austin Great Dane Rescue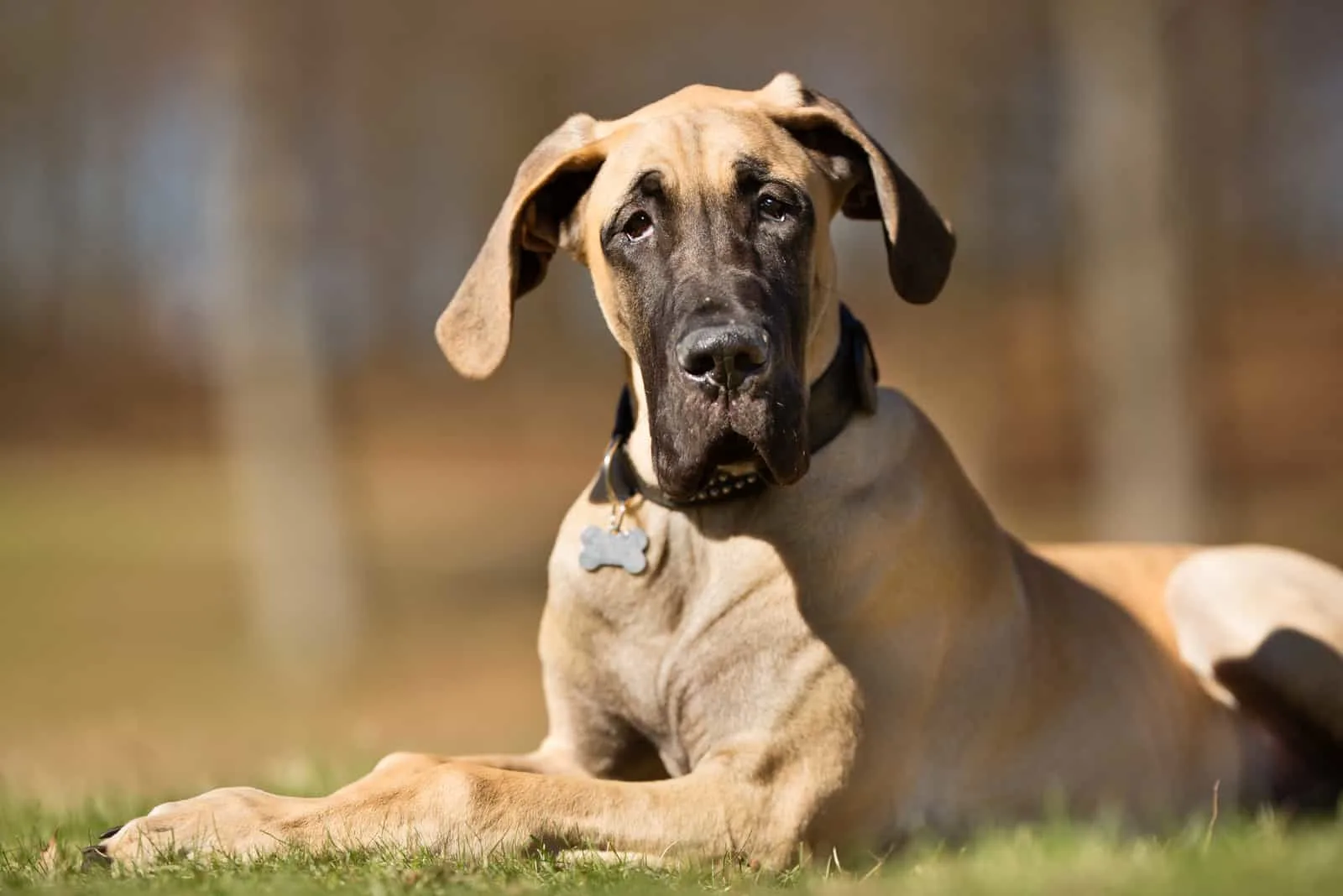 The idea of PAWS of Austin is the prevention of cruelty towards animals by educating, reducing overpopulation by spay/neuter procedures, the enforcement of anti-cruelty laws, and providing loving homes to abandoned Great Danes. They cooperate with local organizations including schools, churches, and nongovernmental organizations.
This organization offers a pet therapy program where therapy dogs go to schools, nursing homes, and patients who are at home.
Their education program raises public awareness about responsible ownership, and teaches about this noble breed.
"Pets Across USA" is a rescue program that saves dogs that live in inhumane conditions. This program started in 2007. "Dogs on the Run" is a documentary that tells all about the Pets Across USA program.
During great disasters, specially trained volunteers help find and deploy dogs in distress.
Adoption Process
The adoption process requires passing through a few steps. First, you need to do research on the breed. Next is asking yourself relevant questions as to whether you are able to take care of a huge dog. Finally, after submitting and the approval of your application, a volunteer will meet you and your family to give an evaluation. If you are a match, the dog will be yours. This organization also offers a free online guide in order to help with adaptation.
Donations
This organization depends on fundraisers, grants, and donations. You can help by adopting, donating money or supplies, fostering, shopping, or sponsoring a dog.
PAWS Of Austin Great Dane Rescue Details:
Address: 10600 Little Thicket Austin, TX 78736
Official website: PAWS of Austin Great Dane Rescue
Email address: [email protected]
4. San Antonio Great Dane Rescue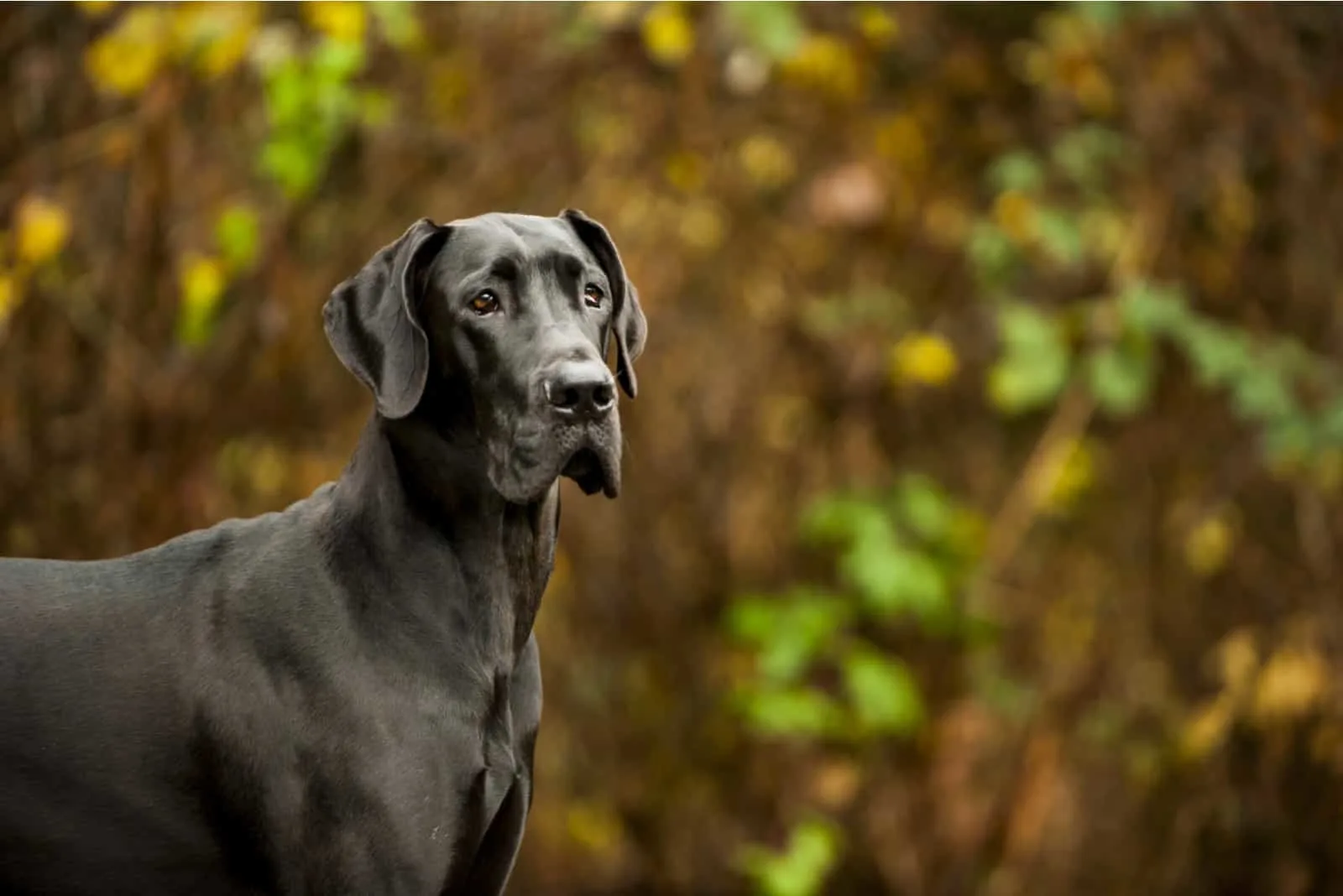 This Great Dane Rescue, which is placed in Texas, covers the area of San Antonio. It is a charitable, non-profit organization that depends on volunteers and donations. San Antonio Great Dane Rescue is a type of organization that does not work as an animal shelter, but they provide foster homes to unfortunate dogs.
This means they do not have immediate facilities for unsheltered dogs – only good people who are willing to share their home.
Their mission is to give love and take care of abandoned dogs. Mistreated dogs will be provided with rehabilitation and medical care before they go to foster families or to their forever home.
The organization's agenda also includes education on the importance of dogs being neutered/spayed. Reducing the number of unwanted dogs by euthanasia is a big problem. This procedure helps deal with overpopulation through a more humane approach.
The next goal on their agenda is promoting pet adoption instead of buying.
This organization makes sure that the temperament of the dog is right for its new owner. If it is not suitable, the dog will stay in a foster home until the right match is found.
A dog is a pet, a family member, and a best friend. He should find attention, interaction, and love in his new home.
Adoption Process
Before entering the adoption process, there are several questions that you should ask yourself.
Pet ownership requires a considerable amount of energy invested, which may last 10 to 15 years. Prior to taking this step, one must be sure that everyone in the household is okay with having a dog. Dane/Mastiff breeds are huge dogs, which means they require a spacious habitat and a lot of physical activity. If there is already another pet at your home, it will probably take some time and a lot of patience and training in the process of adaptation.
Mastiff mixes, including Great Danes, may have some health trouble during hot Texan summers. This makes them at risk for heat stroke with lethal aftermath.
Having a big dog means adaptation of your lifestyle, time, and habits. Travelers need to find reliable accomodation for their dog while they are absent. That could be another dog-friendly family or a kennel hotel. While you are at work, a Great Dane (just as other big dogs) need to be crated.
Be ready to learn a lot about each other's temperament, habits, and needs. It will be an adventurous but enjoyable ride.
The next step is filling out an application regarding the desired dog.
Organization members will contact you for a meeting to check whether your conditions are suitable for adoption.
The organization offers a weak clause for returning a dog if you find it is not possible for you to adopt. During those seven days, you will get a full refund. After this time span, you can still return the dog, but without a refunded adoption fee.
Adoption can be denied if the dog is not a fit for the new home.
Donations
Being a non-profit organization means depending on good people.
If you want to help out, you could do it by fostering or adopting a dog.
If this is too big of an obligation for you, but you still want to help, there is the option of sponsoring a dog. Veterinary care expenses are often high, and every kind gesture is significant. There is even the option of getting a sponsor gift card.
Other ways to help are by making cash donations or donating needed items, which are listed on their website.
You can seek more information on their official website or by contacting the organization.
San Antonio Great Dane Rescue Details:
Address: P O BOX 63627, PIPE CREEK, TX 78063
Official website: San Antonio Great Dane Rescue
Email address: [email protected]
5. White Kisses Great Dane Rescue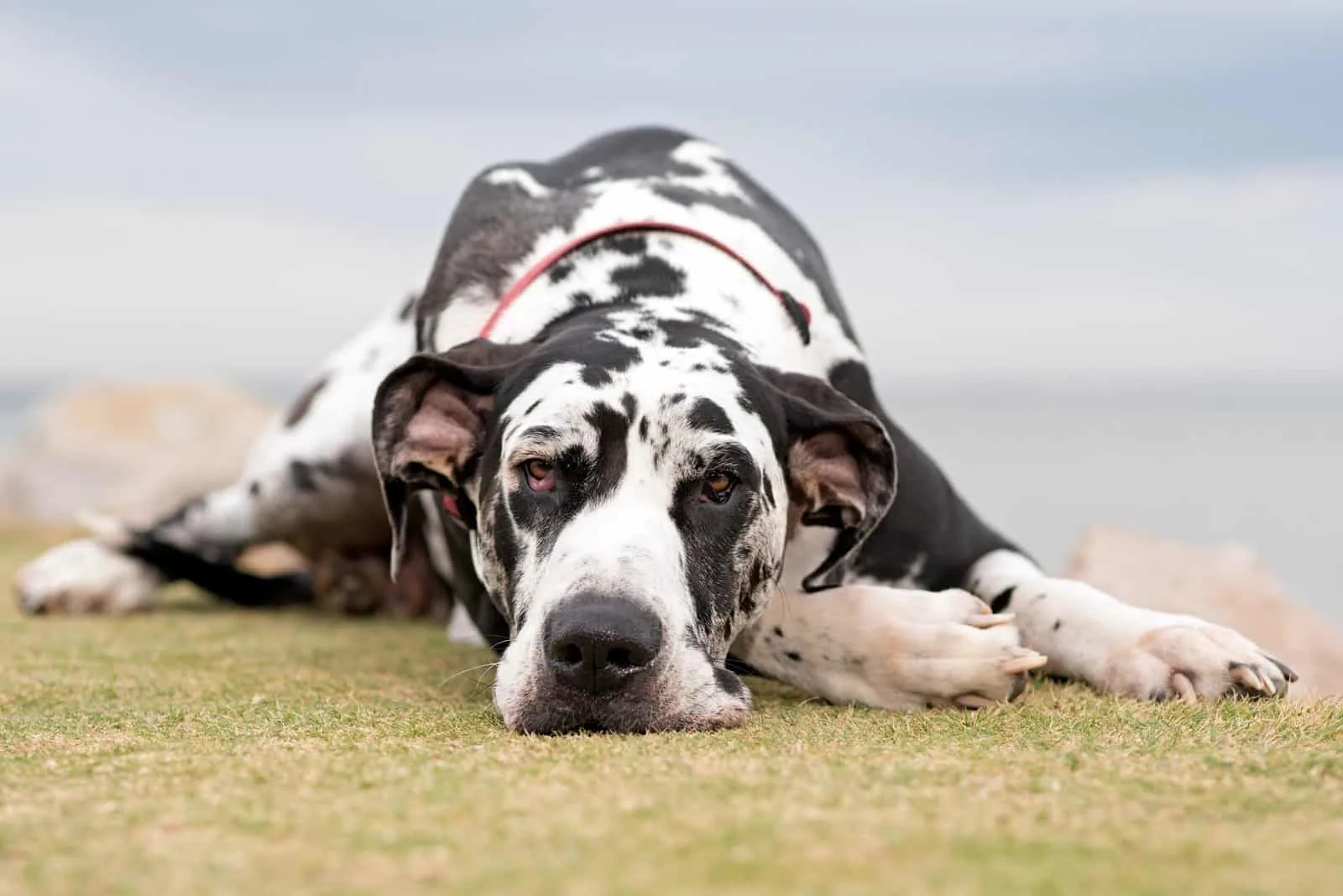 White Kisses is another Great Dane Rescue in Texas on our list.
It is a foster-based rescue, not a facility. This organization is dedicated to promoting responsible ownership. They are in service to the state of Texas, but they are also willing to take care of dogs from all over the USA and Canada.
Their mission is (with the help of rescue groups) to rehome and rehab all types of purebred Great Danes.
Special attention is given to Double Merle Great Danes. Those are dogs with special needs caused by health problems, such as those that are deaf and blind.
Responsible ownership also involves microchipping and neutering.
Adoption Process
White Kisses is very attentive to adoption applications.
Before getting into the process, there are several questions you need to answer and terms you have to agree on.
Future owners must be aware that adopting a dog is a lifetime commitment. Underaged people can not adopt – the limit is 21 years old. They will emphasize that caring for this dog requires financial means and adequate space.
You will also have to prove that other animals you have at home have received their vaccinations and heartworm prevention, and have gone through spay/neuter procedures.
There is a form for the adoption process on their website that includes all the steps.
Donations
White Kisses is a non-profit organization. This means they depend on donations. If you decide to help them, you can be sure that your money will be spent correctly. 100% of donated money is spent on food, training, and health care.
Another way to help them is by purchasing their merchandise. Do not miss an opportunity to own a rescue cup. Be sure that your gesture will not go unseen.
White Kisses Great Dane Rescue Details:
Address: PO Box 64518, Lubbock, TX 79464
Official website: White Kisses Great Dane Rescue
Email address: [email protected]
6. Save Rocky The Great Dane Rescue And Rehab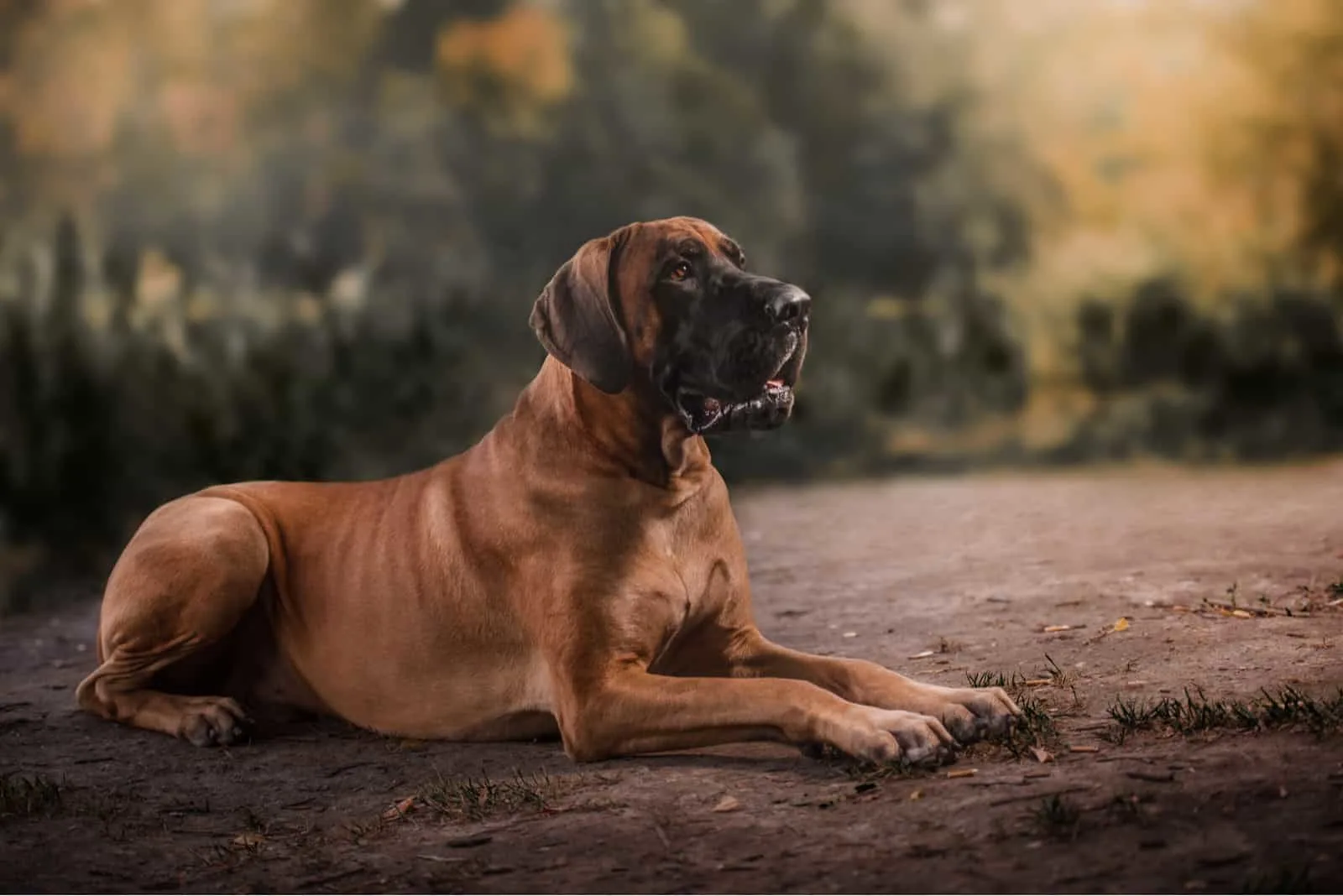 This is a federal, non-profit organization for rescuing, rehabilitating, and rehoming Great Danes and other huge dog breeds and mixes. Rocky was a Great Dane that was euthanized due to unfortunate settings. This case gained huge media attention in 2011. In his honor, the group of people who gave effort in the attempt to save Rocky dedicated their time to saving other dogs.
This organization is nationwide, and is based in Texas.
Adoption Process
If you are considering adoption, there is an application on their website. Adoption fees depend on the age of the dog.
Donations
There is the option of adoption, cash donations, or purchasing and donating items from a wishlist on a website. Another way is to shop online by using websites from the list that will donate a certain percent of each purchase to this charity organization.
Save Rocky Rescue Details:
Address: P.O. BOX 975, Bullard, TX 75757
Official website: Save Rocky Rescue
Email address: [email protected]
Final Words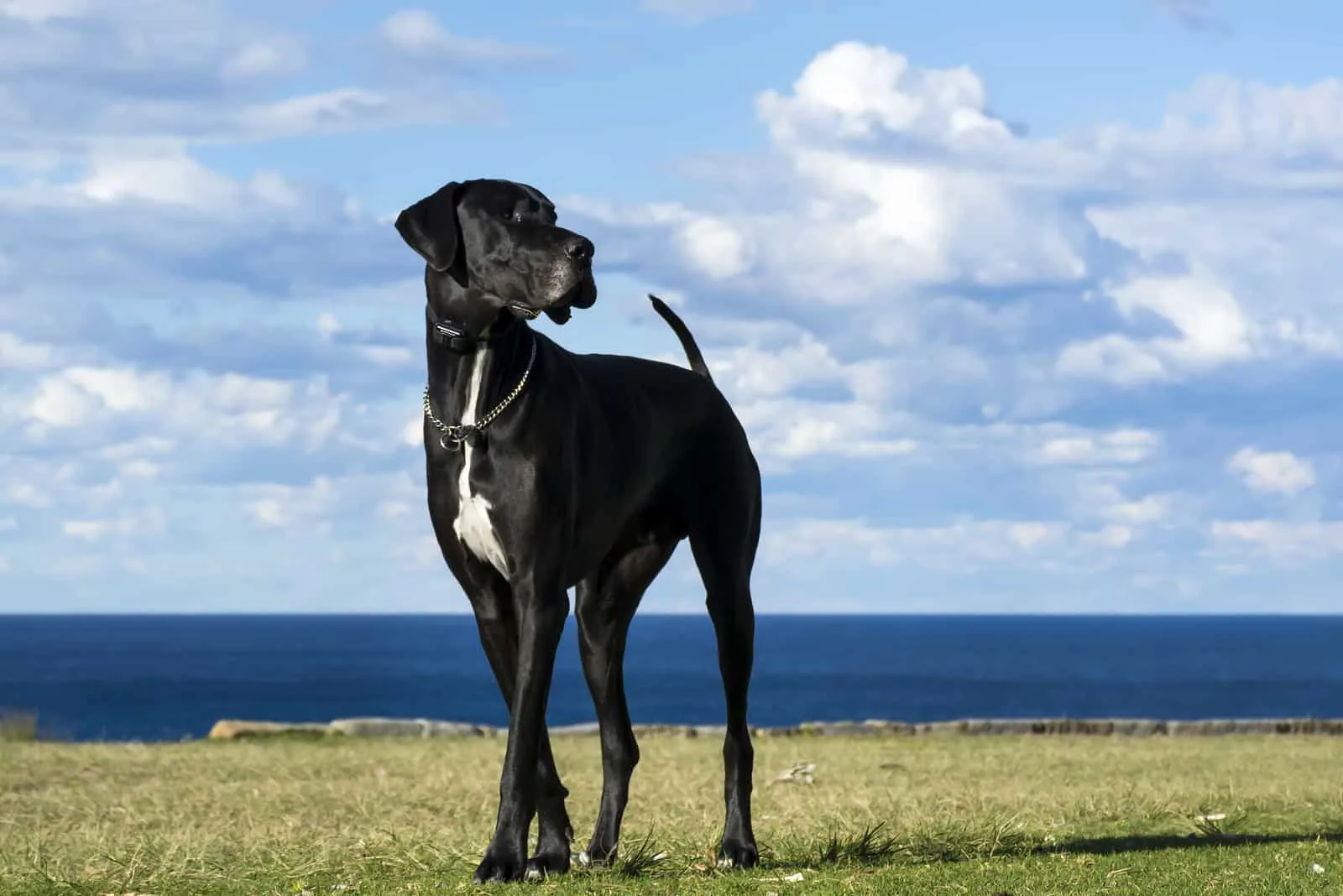 I hope you have found useful information concerning Great Dane Rescues in Texas. I tried to bring you closer to the noble cause that these rescues are dedicated to. Purchasing a dog from a breeder is certainly not the only option, and I am always cheering for adoption over purchasing.
Adoption has at least two benefits: you do a good deed, which will make you feel better, and you change one life, which will make your new dog feel better. I mean, hey – you save a life that way. Man, that is an instant way to become a hero, and not just in your dog's eyes. Best feeling ever – trust me.
Those who are looking for a loving dog without having the funds to get one from a reputable breeder will also have better luck with rescues, and the Great Danes there tend to be a lot cheaper to adopt.
There are also other rescues all over the country that can help you find a dog, such as Great Dane Rescue, Inc. But, if you do not have time to search for a reliable organization, I am glad to offer you help here with all the information I have found.
All in all, I am glad to help you. Good luck, and remember – "adopt, don't shop".
I cheer for you!
READ NEXT: American Vs. European Great Dane – Is There a Difference?