No matter if you are looking for a great quality breeder which produces sporting dogs, service dogs, therapy dogs, or just family pets, finding a reputable breeder who clicks with you is highly important.
German Shepherds seem to be a pretty new dog breed that has its beginnings in 1899. German Shepherds are currently one of the most famous dog breeds globally, despite being a relatively young breed.
German shepherds were the second-most popular dog breed in the US in 2016. German Shepherds are the ideal canines that any family should keep since they have so many skills and admirable qualities.
This AKC approved dog breed is becoming more and more popular, thanks to the global attention that this dog attracts. Starring in various TV shows, movies, and TV series, it is no wonder that you are looking forward to buying a German Shepherd puppy.
German Shepherd Puppies For Sale In Tennessee
Since you are already searching for German Shepherd Breeders in Tennessee, I have decided to make a list of the best ones that I know of.
Finding the right German Shepherd breeders for you in Tennessee was actually not that difficult, since I have an eye for the quality ones, but also for possible backyard breeders.
It is very important that you don't buy a puppy from backyard breeders, aka puppy mills, since the puppies from those kinds of breeders may have some serious health issues, and may have been born in terrifying conditions.
Therefore, my list of the best German Shepherd Puppies for sale in Tennessee is the following:
1.Christians Guardian Shepherds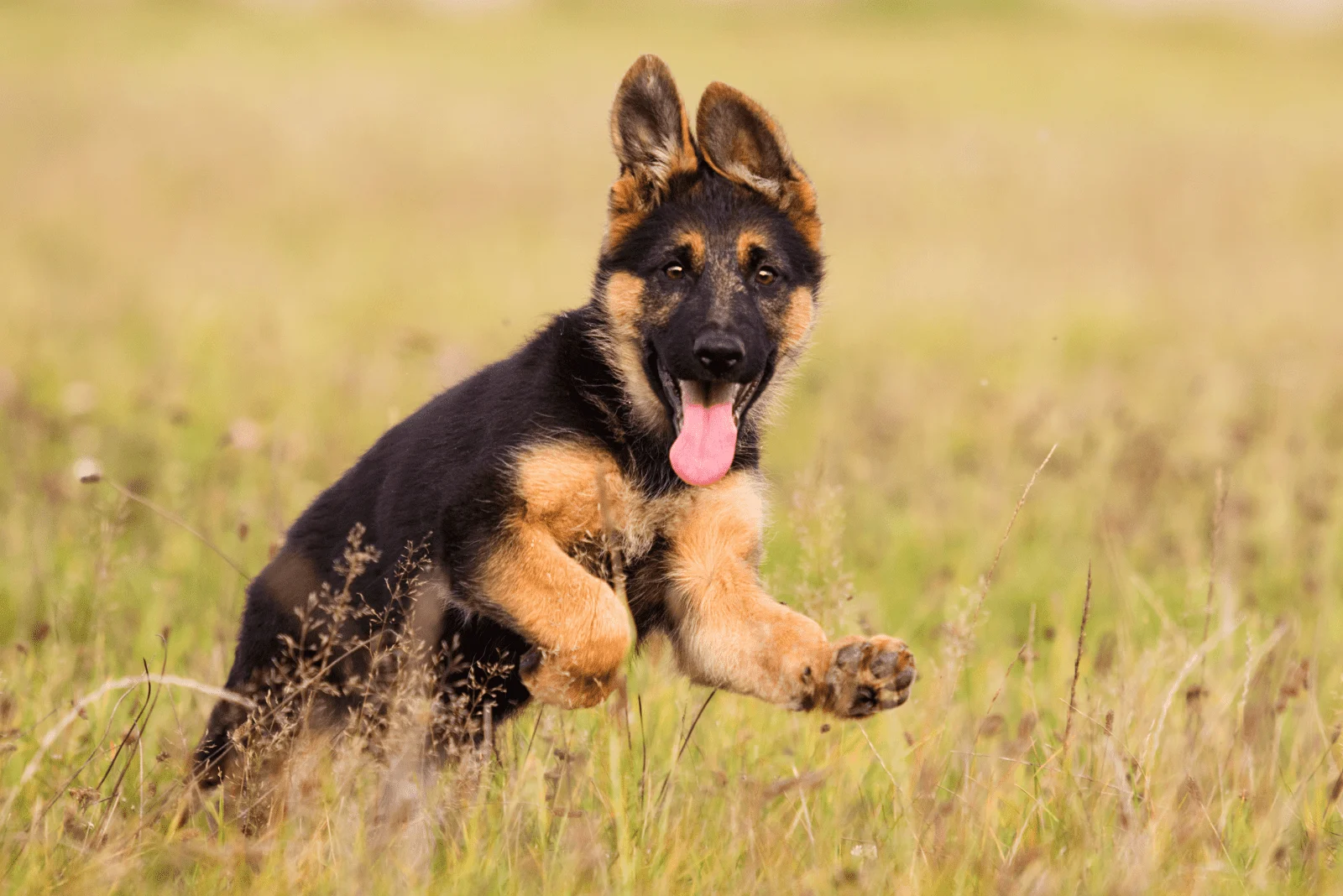 Since Christians Guardian Shepherds breed and train German Shepherds for a variety of uses, having multiple capabilities is a highly valued quality. For their expanding clientele, they provide working dogs, family pets, and show dogs. They receive excellent care since the breeders invest their time and souls into the project.
Christians Guardian Shepherds work to pass on their expertise to new owners while they fulfill their duty as breeders. This guarantees the German Shepherd's comfort and well-being as well as those of its owner. These abilities include vital grooming, essential affection, and communication.
Owning a dog with which you are unable to have a way of communication would be such a pity. Thanks to these breeders for coming up with such a brilliant concept, where they train them from just a few days old, so you get a potty trained and a well socialized pup. They also give you important details on how they train their German Shepherds in pairs.
This informs potential owners about the temperament, intelligence, and agility of their pets. Also, the Christians Guardian Shepherds breed sporting dogs. Fitness enthusiasts should not be concerned that their healthy lifestyles would be compromised. Taking advantage of your German Shepherd's ability to watch out for your safety, go for an early run together.
Most important info:
Location address: Spring City, Tennessee, United States
Phone number: 865-293-9212
Contact Email: [email protected]
Webpage: Christians Guardian Shepherds
Socials: Facebook
2. Camelot German Shepherds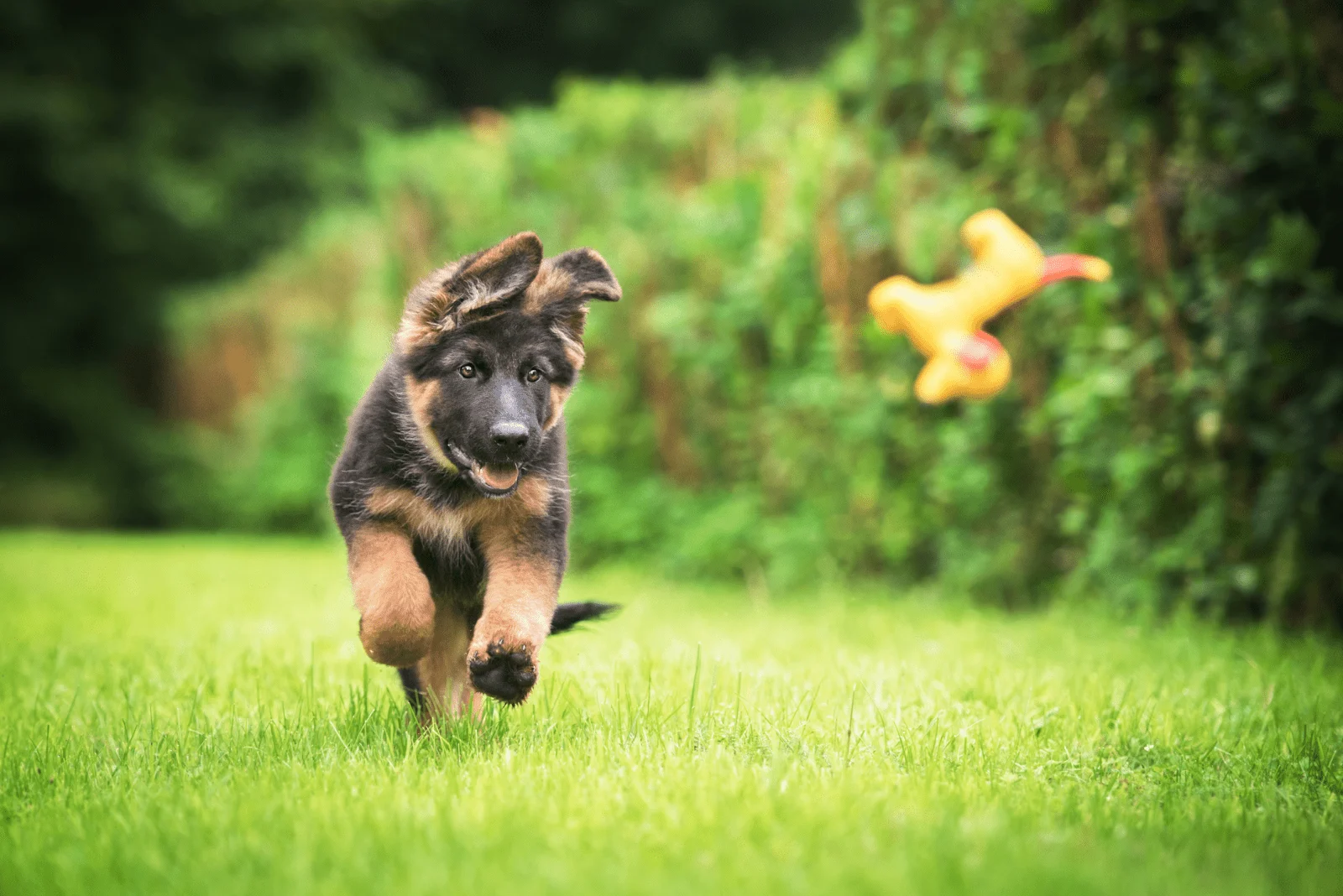 They are a reputable breeder of German Shepherd dogs in Chattanooga, Tennessee. Additionally, they breed Belgian Malinois hybrids. They specialize in offering top-notch Belgian Malinois cross and German Shepherd pups for sale.
Since they have been breeding German Shepherds there for 18 years, Georgia, Alabama, Florida, North and South Carolina, Pennsylvania, and Ohio are just a handful of the states where their puppies can be found. Sensibility, temperament, orthopedic rightness, courage, and intelligence are traits they breed for.
They generally concentrate on European working lines, which, in our opinion, result in dogs that are more genetically, physically, and intellectually healthy. The fact that all of their German Shepherds come from working families ensures that they have the traits that make them good family pets and guardians when needed in actual life scenarios.
German Shepherds are good guard dogs, however they lack the aggression of other breeds towards people in general. The best multi-purpose German Shepherds and Shepinois in southeast Tennessee are available from Camelot German Shepherds, from intelligent, obedient home guards to therapy dogs and elite competitive working dogs! The crosses (shepinois) are normally only bred in two litters per year.
Both as potential family dogs and athletes, they are fantastic. Pure-bred German Shepherds make up the remainder of their litters. They could start breeding pure malinois once more in the future.
Most important info:
Location address: 10205 Miller Rd, Soddy-Daisy, TN 37379, United States
Phone number: 423-595-8317
Contact Email: [email protected]
Webpage: Camelot German Shepherds
Socials: Facebook
3. Sequoyah German Shepherd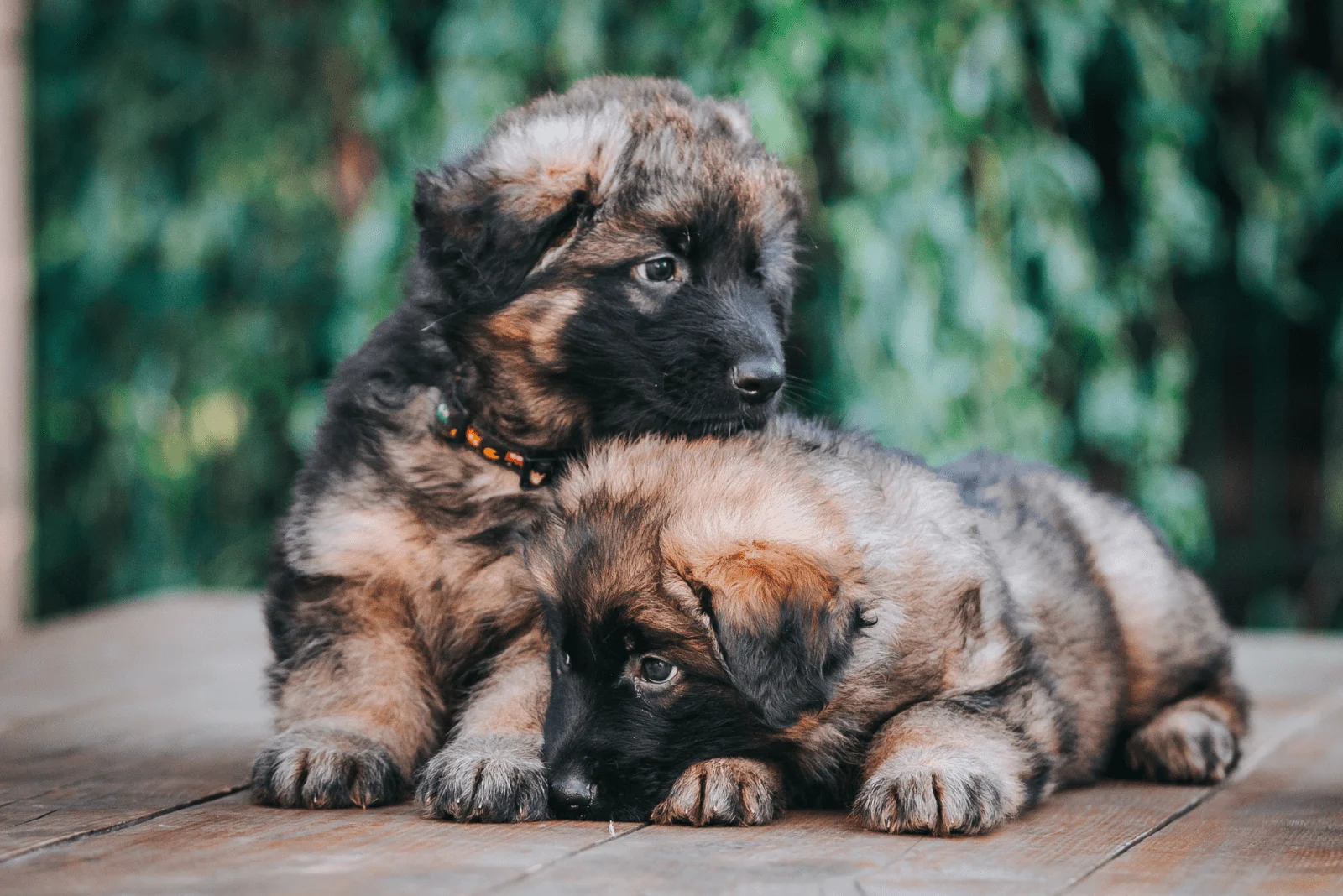 Just north of Chattanooga, amid the hills of southeast Tennessee, you'll find Sequoyah German Shepherd. They specialize in producing German Shepherd pups with working histories that are great for use as family pets, personal guardians, and in the workplace.
For more than a decade, they have been breeding German Shepherds in the southeast. Many of their puppies can be found today in Georgia, Alabama, Florida, Kentucky, Mississippi, Texas, North and South Carolina, and also Pennsylvania, to mention just a few.
Every one of the German Shepherd pups and canines are microchipped, up to date on all vaccinations, Pennhip tests, and get a thorough veterinarian examination involving hip and elbow screening. Additionally all of their canines are AKC registered.
They are extremely clever and have the capacity to communicate with whom they live on a deeper level. They claim that no other breed compares when you've had a German Shepherd!
Even after the transaction, they will stay in contact with you. When you adopt one of their puppies, they care just as much about your pleasure as they do about their well-being. They will be accessible 24/7 to assist with any worries or potential issues.
At Sequoyah German Shepherds, they came to the conclusion that training your dog or puppy to obey is one of the finest things you can do for them – and for yourself. They are aware that happy dogs are better trained dogs. Manners allow dogs to travel more, participate in more activities, and strengthen their relationships with their owners.
They strongly advise that, regardless of the puppy or dog you choose to purchase, you also devote the time required for your pet's appropriate obedience training because they are both regular members with Service Dogs of America. They are so committed to training that, if you buy a GSD from them, you will receive an Achievement Award for being an owner who encourages this period of bonding and training.
Most important info:
Location address: 222 Sequoyah Access Road, Soddy Daisy TN 37379, United States
Phone number: 423-364-3567
Webpage: Sequoyah German Shepherd
4. AKC German Shepherds of Tennessee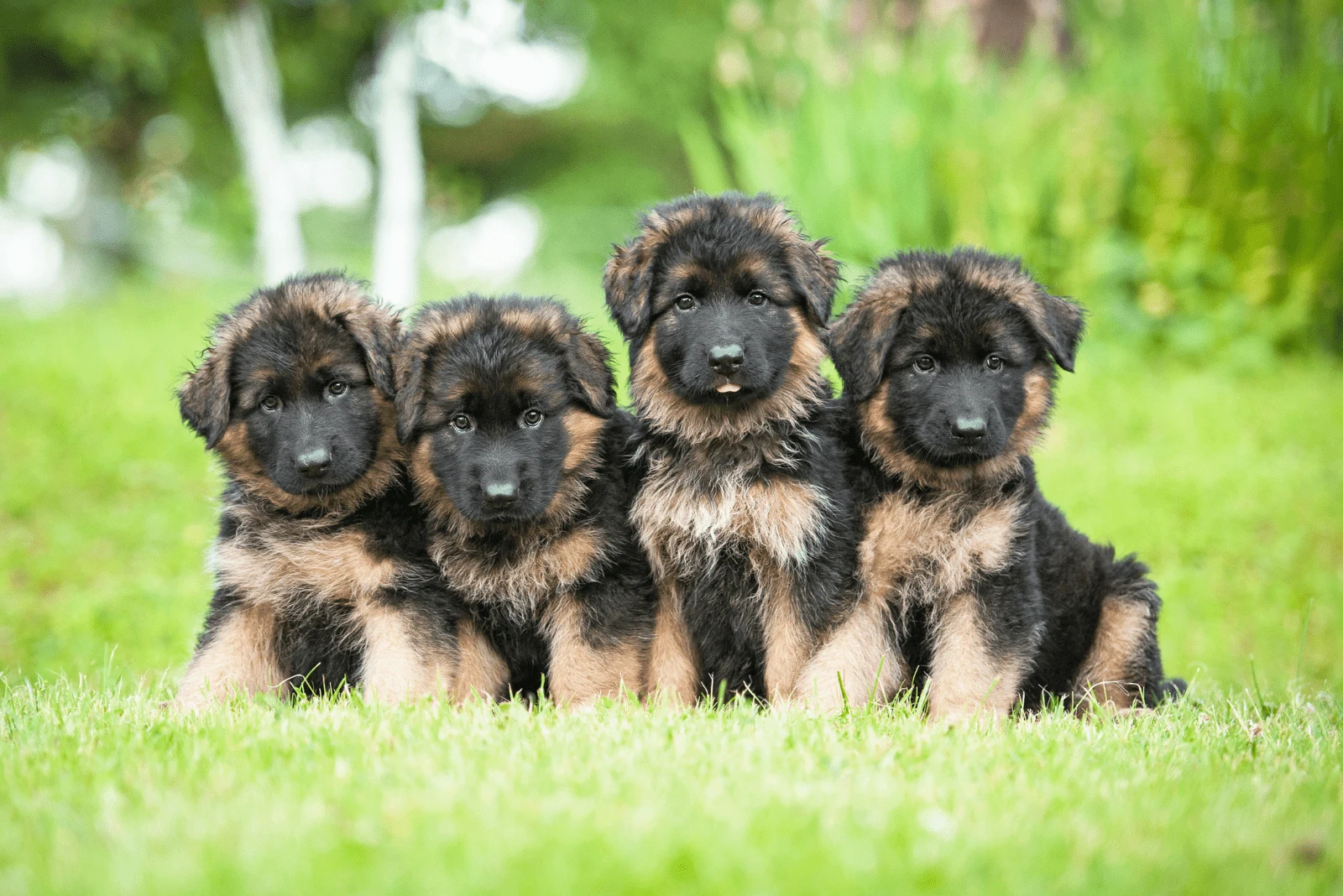 A health guarantee is included with each puppy. They are dedicated to giving your family the healthiest, best-behaved puppy possible because they are excellence-driven. AKC approved microchipping, veterinary records, a free AKC VetNet office visit, a full AKC registry kit, an AKC Family Dog magazine, and a new puppy guide are all included with each puppy.
They are aware that this dog breed is known to be one of the greatest protection dogs, therefore, they raise dogs with a personality type that can be of this use.
Before buying your pup, you have to get notified about the upcoming litters via email or Facebook. Your pup will arrive with basic obedience already learned, dewormed, and with all of the needed medical records.
They encourage family member affection, obedience, and agility. They seek to encourage responsible dog ownership and increase the health and well-being of all dogs. Other than that, they are amongst those breeders who like to stay in touch with their buyers.
Most important info:
Location address: Po Box 363 Lyles TN 37098, United States
Phone number: 615-290-6140
Contact Email: [email protected]
Webpage: AKC German Shepherds
Socials: Facebook
5. Tabor Springs GSD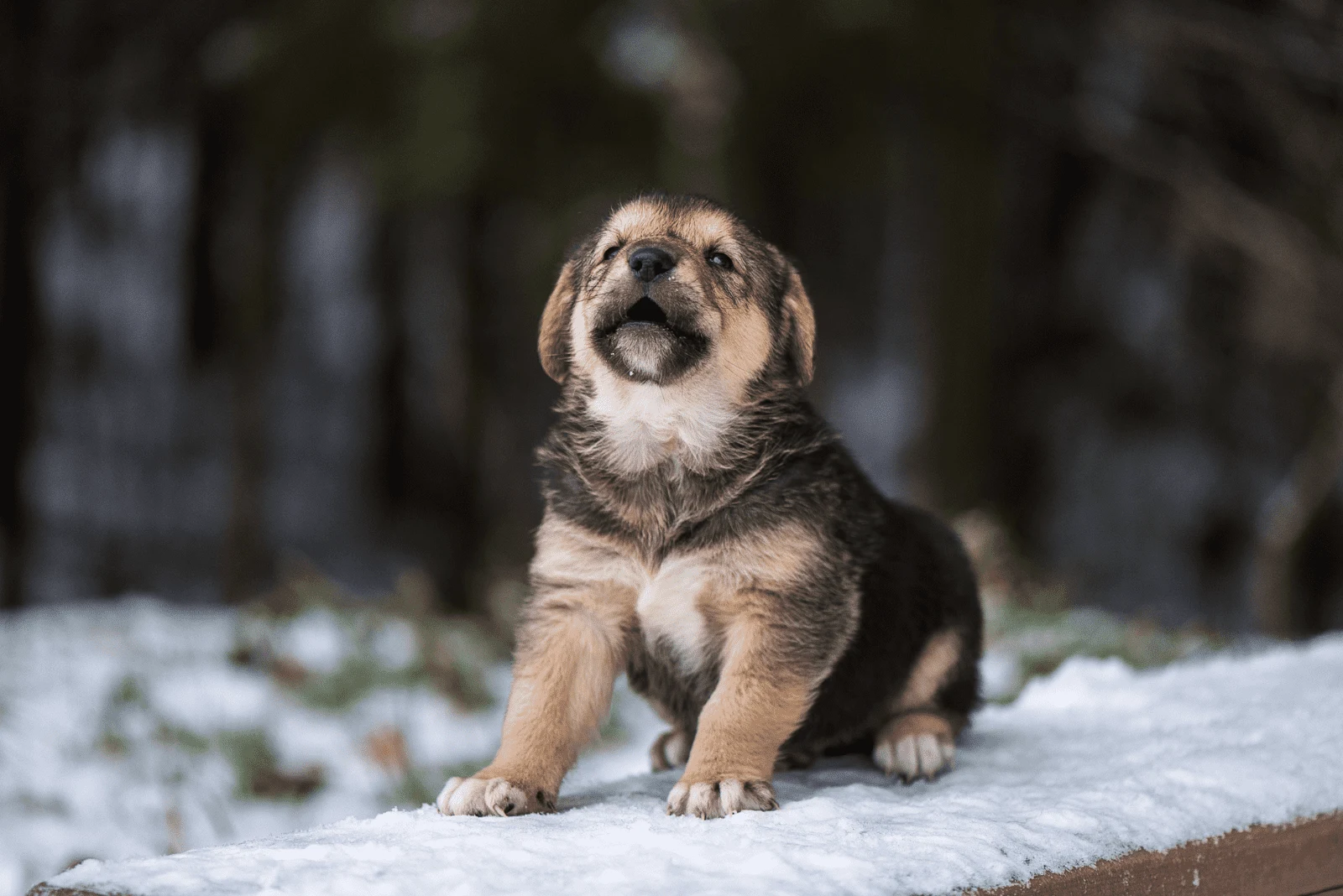 Although they are around 135 miles from Tennessee, it does not imply they are inaccessible. Breeders of GSDs in Tabor Springs have a strong track record of maintaining connections with both their customers and pets. They have over twenty years of experience within the dog breeding industry and have all the necessary abilities.
Visit Tabor Springs GSD to see what they're up to if you're intrigued by the idea of having a German Shepherd. Their primary focus is on producing temperamentally superior show dogs. To guarantee that the coats of their canines look the part, the crew takes good care of grooming procedures.
This entails giving them a wash and periodically combing their fur. They put an extraordinary amount of emotion into it, which produces coats that are balanced and retain their original color – sable.
They stand out from other breeders in part because they always make sure to place their German Shepherds in loving homes that will provide them the love and attention they require. Health issues are important, so Tabor Springs GSD breeders care deeply about their dogs' welfare.
For dogs of all kinds and ages, they obtain vaccinations and deworming, which is very important. Breeders make sure the parents have the crucial X-rays and hip and elbow dysplasia testing before mating them.
If any of them are discovered to have a deformity, they are handled differently and put aside while other candidates are chosen for the coupling. Breeders are concerned about socializing as well.
They provide a two-year health guarantee which will cover any vet fees and other health-related issues for your German Shepherd. It will address a variety of anomalies, including congenital and hereditary health issues.
Most important info:
Location address: Gadsden, AL 35904, United States
Phone number: 256-390-8240
Contact Email: [email protected]
Webpage: Tabor Springs GSD
Socials: Facebook
6. Kramer German Shepherds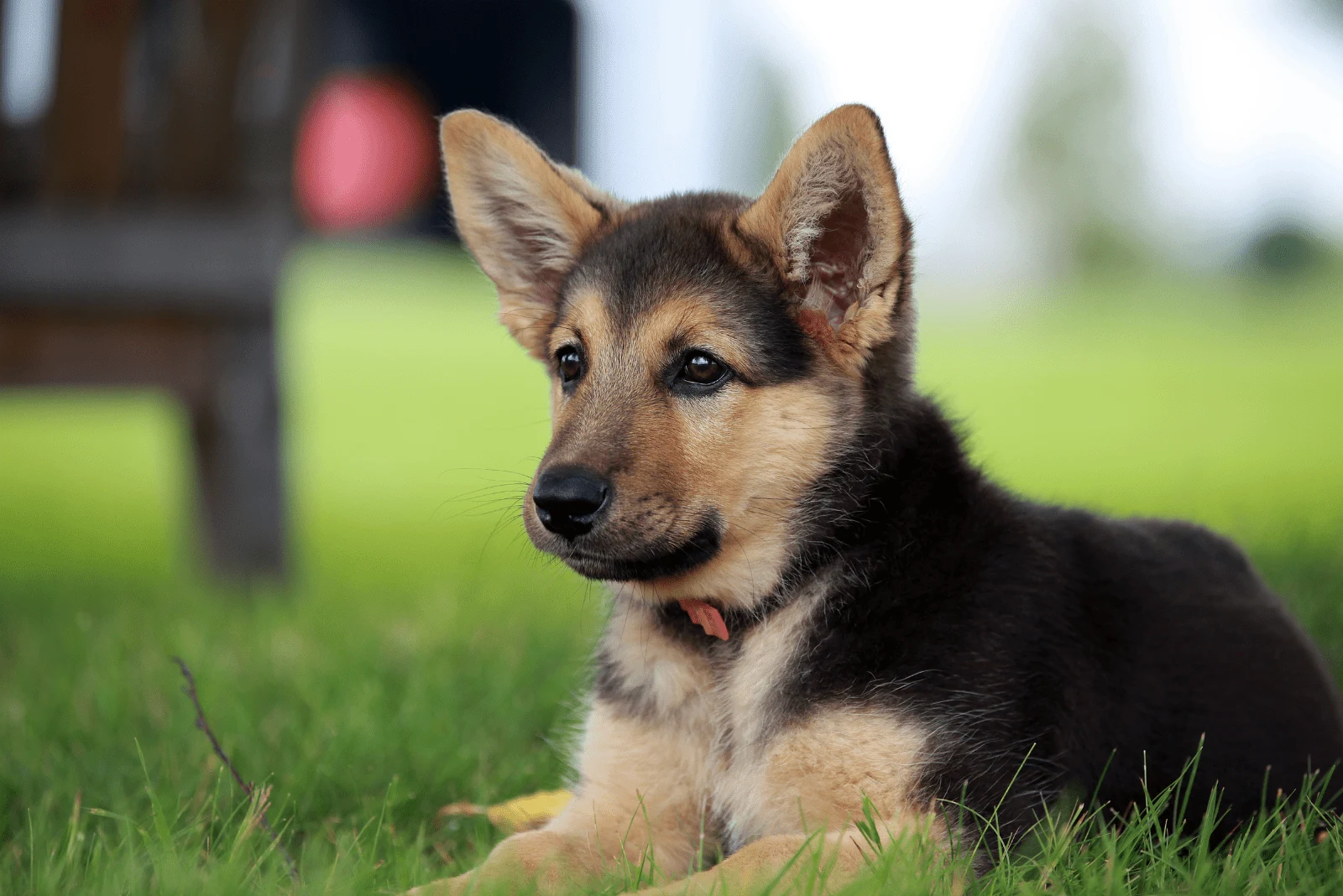 This dog breeder mostly operates on Facebook, therefore, it is easiest to get in touch with them via that social network.
They handle their puppies utilizing the Biosensors method from day 3 through 16, and as they become older, they are exposed to a variety of different sights, noises, and surfaces to start preparing them for their new homes.
In order to arrange a time to first see the puppy and then choose your new family member, get in touch with the breeder if you are considering placing a deposit on one.
Before going to their new homes, all of their puppies have a vet examination and receive the necessary vaccinations and deworming medication.
Most important info:
Location address: 200 Brighton Village Loop, Brighton, TN 38011, United States
Phone number: 901-530-4143
Webpage: Kramer German Shepherds
Socials: Facebook
7. Presley German Shepherds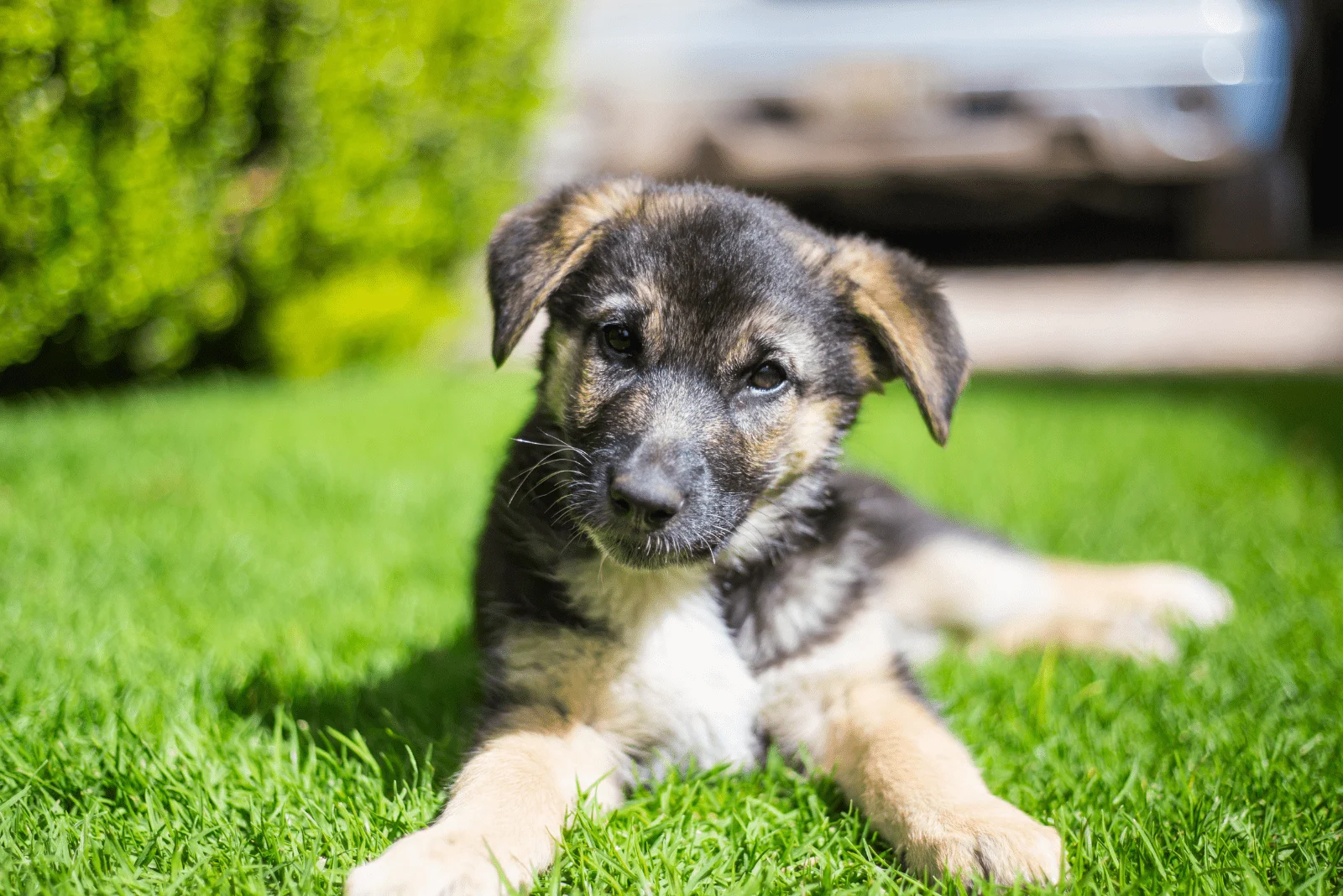 Carol Presley is the owner's name. His entire life, he has owned and cherished German Shepherds. He states that he and his family could not have asked for a finer breed of dog. He wanted to make it easier for others to locate the kind of German Shepherds which had first captured his heart.
He, therefore, produced his initial litter of AKC-registered puppies with their mother Rexanna Rio over 25 years ago. Over the years, they bred her and a few of her offspring to various K-9s from the Memphis Police Department.
The outcome was a litter of puppies that were wonderful family companions, as well as devoted family protectors and highly trainable canines. They are quite proud of their experience and have learned many new things, and have met many people along the journey.
Most important info:
Location address: Stanton, TN 38069, United States
Phone number: 901-489-4569
Contact Email: [email protected]
Webpage: Presley German Shepherds
Socials: Facebook
8. Vom Zeder Haus German Shepherds TN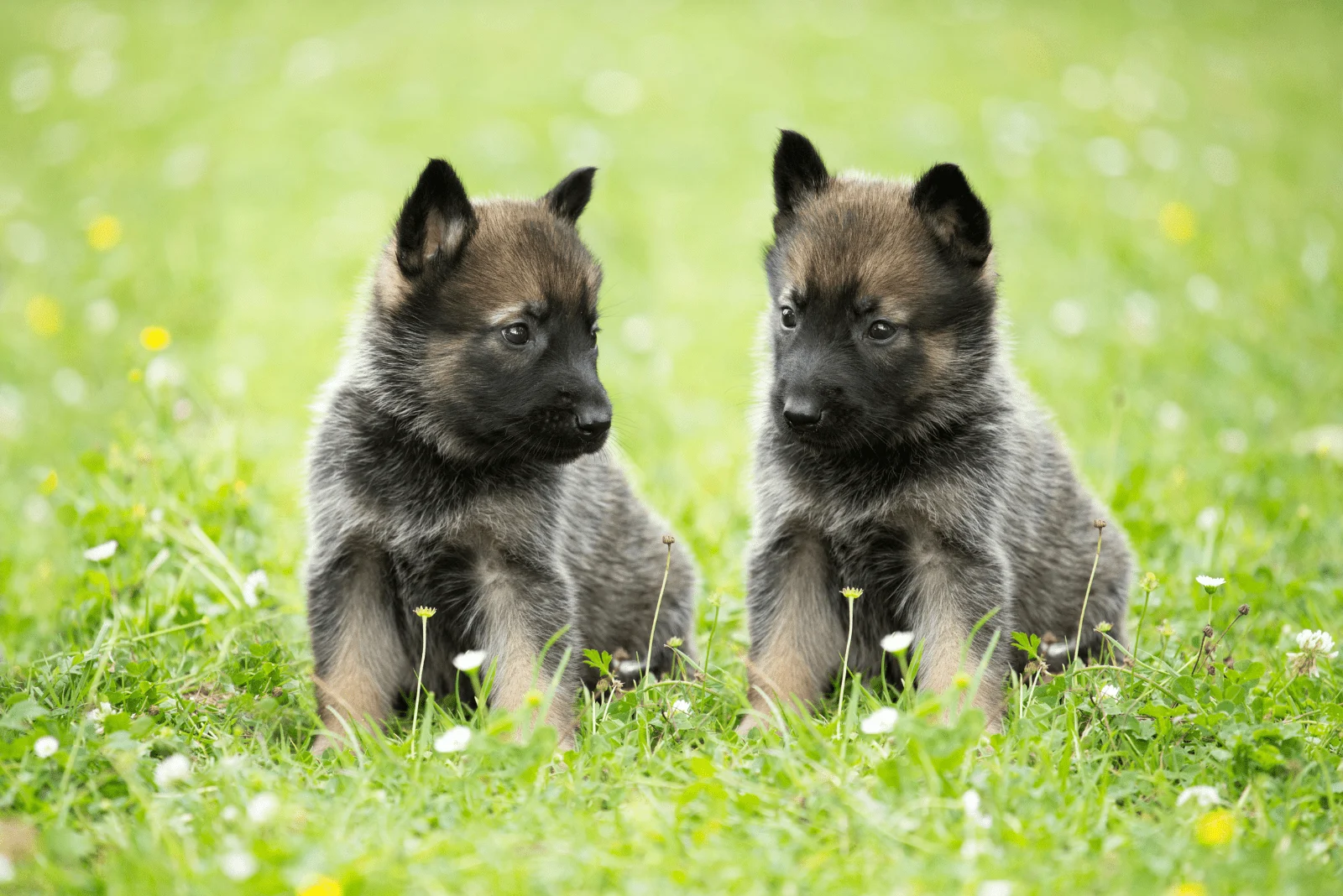 At the foot of Cumberland Mountain, throughout the Powell Valley, is where Tennessee is situated. Visitors gush over the vistas, and many say they remind them of the Czech Republic, Slovakia, or southern Germany.
Additionally, this property is not far from Norris Lake's core, which includes the 24,702 acre Chuck Swan Wildlife Management area. Their brand-new Tracker Grizzly 2072 boat, powered by a Mercury 150 horsepower engine, transports us across the lake to the previously stated 24,000+ acres and is expressly prepared for K9 water training.
In order to travel to the Wolf Walk in Tennessee, their colleagues and clients take a boat excursion. Don't anticipate anything extravagant in Tennessee, yet you will meet more than 20 European German Shepherds.
They import their puppies from the most prestigious breeding program in Europe, which combines German Shepherds with German dogs. They then mate those GSDs with West German Dogs in an effort to develop the breed by bringing it back to the 1960s and 1970s, when it was at its peak.
Most important info:
Location address: 220 Water St, Speedwell, TN 37870, United States
Phone number: 865-455-7799
Webpage: Vom Zeder Haus German Shepherds TN
9. Twin Oaks German Shepherds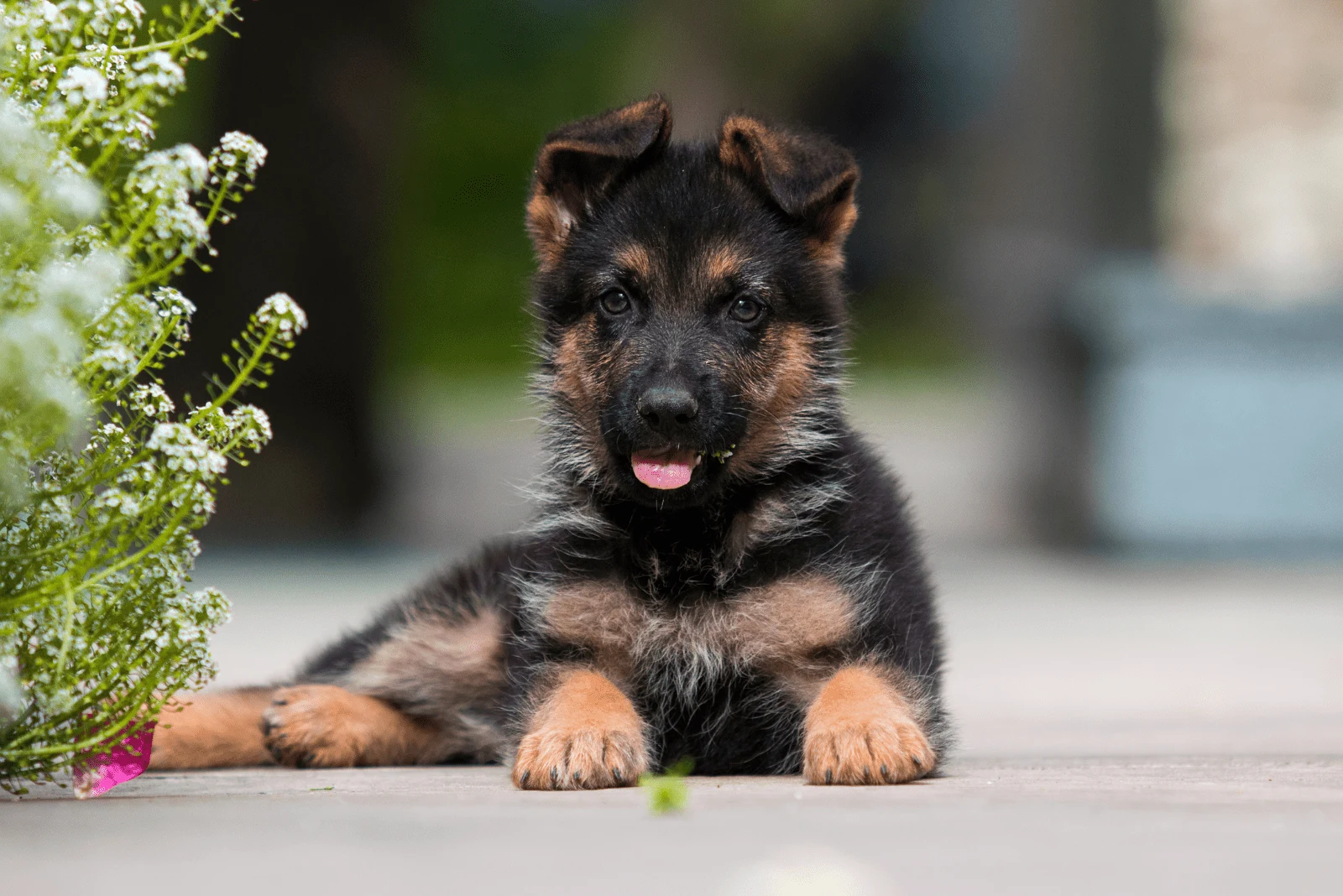 German Shepherds in black and red are bred there. They have both long coat dogs and dogs with conventional show coats. They are raised in a family context with a focus on temperaments suited to that environment.
From local areas of Tennessee (the greater Nashville region, Clarksville, Murfreesboro, and numerous other places), as well as many other neighboring states, they frequently have visitors come to see them and take their pups home.
They breed German Shepherds of the best bloodlines, or the Schutzhund lines, and guarantee their health. They will stay in touch with you through the whole life of the pup.
Most important info:
Location address: 1330 HWY 48 S Dickson, TN 37055, United States
Phone number: 615-584-6468
Contact Email: [email protected]
Webpage: Twin Oaks GSD
Socials: Facebook
10. Von Warfenburg German Shepherds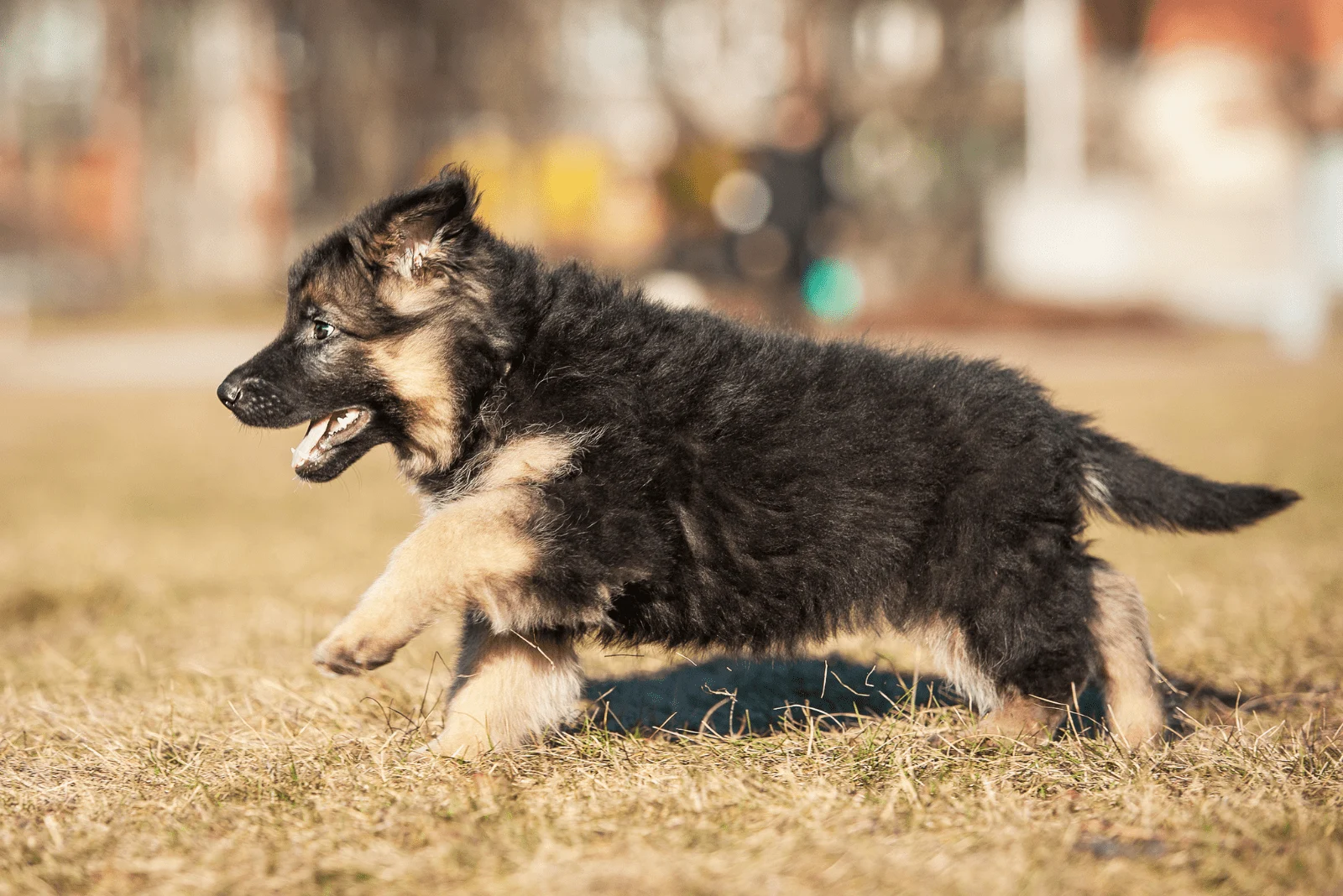 Since 1985, they have been rearing and producing superior German Shepherd puppies at the Von Warfenburg Kennels. We started breeding these exceptional long haired (long coat) German Shepherds in the early 2000s when they acquired their initial long hair German Shepherd and fell in love with the breed's appearance.
Von Warfenburg is a family-run business, and caring for their pets comes first. They are situated in rural Linden, Tennessee on 50 gorgeous acres. Their German Shepherds take pleasure in playing in the stream, keeping an eye on the chickens and goats, and petting the cat.
Each of their German Shepherds is treated like a member of the family and is adored and treasured by them. They like sharing their beautiful puppies with other respectable families and watching them grow together.
They are there for their new customers throughout the whole life of their pup.
Most important info:
Location address: 208 Loyds Ln, Linden, TN 37096, United States
Phone number: 931-982-3283
Webpage: Von Warfenburg
Socials: Facebook
11. Mengerhaus Kennels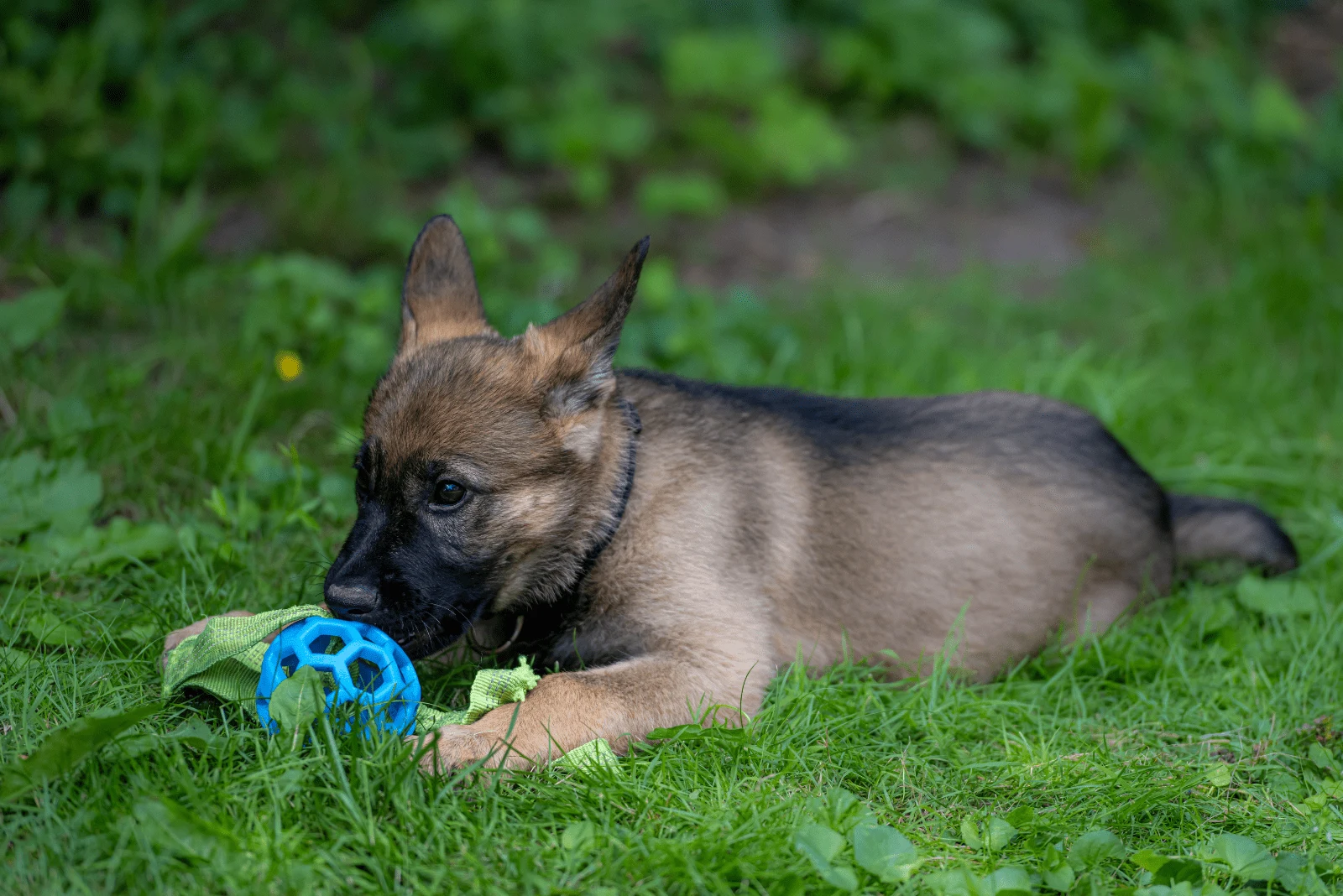 The breeders are indeed a family that collaborate to produce the most capable and trustworthy varieties of German Shepherds. German Shepherds have been in their care for their whole lives, and they have no plans to stop anytime soon. The person in charge right now is a licensed veterinarian with more than twelve years of expertise in this fulfilling industry.
She uses her experience as a veterinarian to train German Shepherds in the essential life skills they need to succeed in their line of duty. Mengerhaus Kennels don't fall short in their duty as expert breeders; their breeding journey starts at birth.
Their farm is equipped with everything the German Shepherds need to live happy, healthy lives. Breeders at Mengerhaus Kennels established the foundation for their instruction by beginning with fundamental obedience. They continue doing this throughout the German Shepherds' breeding process until they reach their forever homes.
Deworming and vaccinations that help prevent common illnesses are given top emphasis by the breeders, as health is a top concern. Their one-year health guarantee makes life easier for owners and helps them avoid needless veterinary expenses.
It is obligatory for them to meet the future owners of their puppies, since they consider their puppies a part of their family. Therefore, they won't give their German Shepherd puppies to just anyone.
Most important info:
Location address: Clarkrange, TN 38553, United States
Contact Email: [email protected]
Webpage: Mengerhaus Kennels
Final Word
You have access to all the high-quality German Shepherds you'd like to possess by working with the most competent breeders. The degree of experience a German Shepherd breeder has should be your primary deciding criterion.
Your standards for choosing the right dog breeder should be as high as your standards when choosing the right partner. And I am not even joking! You have to be completely comfortable with the breeder, and feel free to ask them whatever question you want at whatever time you want.
They should be extremely open towards you regarding the breeding process, and the medical records, together with showing you the place where the pups were born and living before you decided to pick them up.
German Shepherds can be difficult to manage if not brought up properly. A veteran breeder has navigated all the pitfalls and may have the solutions you need. The genuine experience may be anywhere over 10 years to demonstrate how diligently they have worked to reach their present position in business.
However, being in business for a long time is not of a crucial value of a right dog breeder. There can even be some newly established breeders who have amazing pups.
Just try to feel the energy when you meet the dog breeder in person and you will have your answer in your gut. You will feel it. Be aware of the energy that your potential breeder projects, because it will also project on the energy and general wellbeing of the pups.
You May Also Want To Check:
• German Shepherd Breeders In Minnesota
• German Shepherd Breeders In Virginia
• German Shepherd Breeders In Alabama
• German Shepherd Breeders In New Jersey