In today's article, we will help you with your search for one of the most famous and popular breeds, not only in the USA, but also in the world: the German Shepherd. I believe that there is no person, especially no dog lover, who does not know at least some details about this wonderful dog.
Still, I will remind you in a few sentences why this dog is so special.
German Shepherds are excellent working dogs and are characterized by qualities such as bravery and self-confidence. Name any job you can think of – guarding, protecting, rescuing, detecting drugs – both male and female German Shepherd dogs are great at everything!
Since German Shepherds are such good police dogs, I'm sure you're wondering if that means they're also aggressive? No! German Shepherds are not aggressive, they just need to be taught obedience, their character is such that they are always exploring something and they naturally protect their human family.
This dog will get along great with both children and other pets, but you need to make sure that he is properly trained and socialized when he is still a puppy.
He also needs to be provided with enough exercise and activities every day.
Today, we are at the service of all German Shepherd lovers in Alabama! Below, we'll bring you a list of our 7 selected German Shepherd breeders in Alabama.
German Shepherd Puppies For Sale In Alabama
If you are thinking of becoming the owner of a German Shepherd (GSD), you can be sure that you will gain not only a guard dog, but also a best friend.
Do you know that German Shepherds are one of the smartest dog breeds in the whole world? No wonder they are so popular and loved everywhere!
With so many people around the world wanting to become a GSD owner, there are unfortunately many breeders who will try to deceive a client and sell him a dog that is not purebred or a dog that has certain health problems.
To avoid this, we advise you to only buy your German Shepherd from a responsible and credible breeder. So, how do you recognize a reliable breeder? Find one who welcomes all your questions and helps you to find the puppy that is ideal for you, your home, and your family.
If you are more in favor of adopting a GSD rather than purchasing one, we advise you to search your local shelters. Maybe you will find your new friend in one of them!
For all those who are looking for a German Shepherd for sale, we'll bring you a list of the 7 most reliable German Shepherd breeders in Alabama.
1. Davidson German Shepherd Canines, Talladega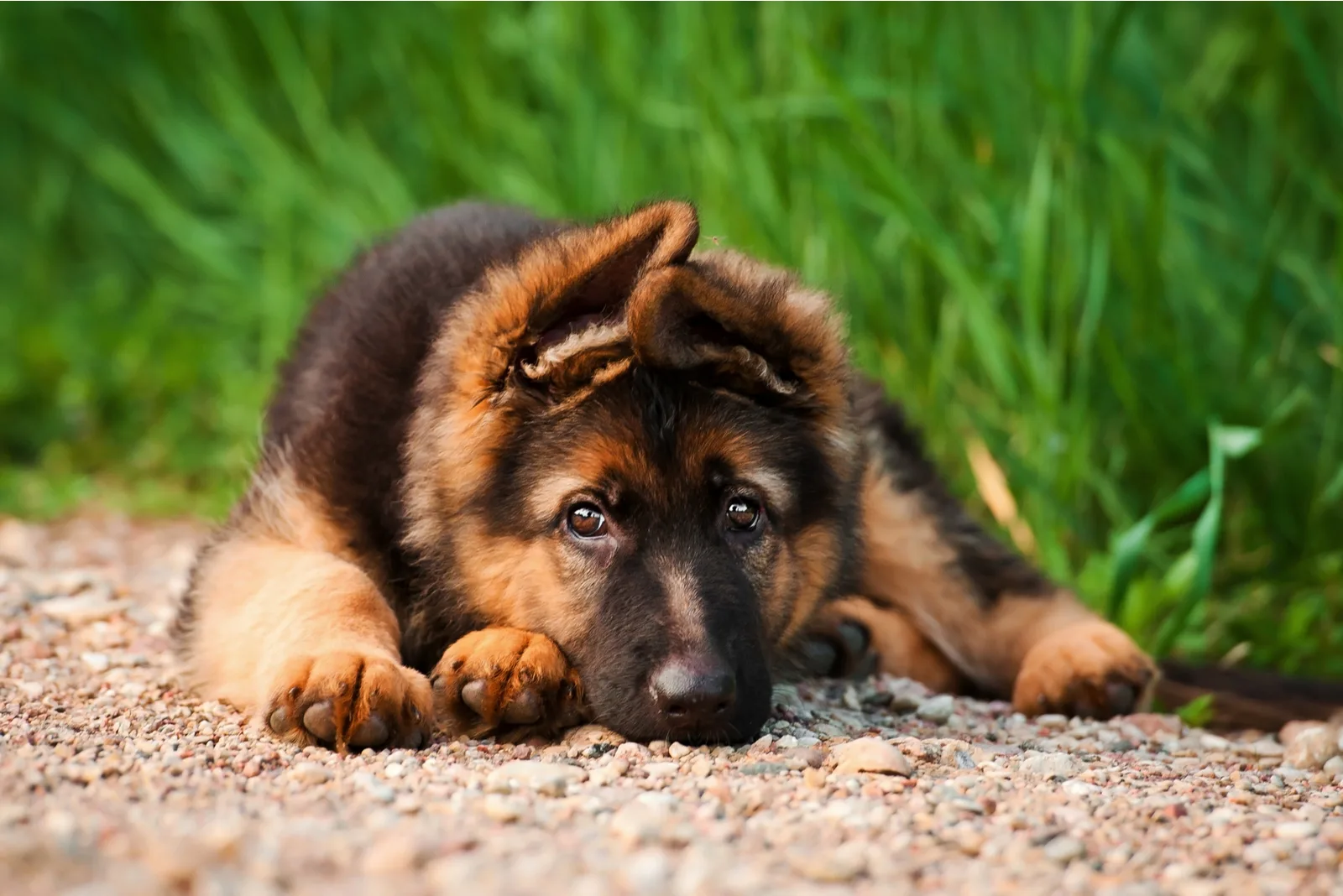 Hal And Kelly Davidson have been breeding German Shepherd dogs for 17 years now, in Talladega, Alabama. Their dogs are from European bloodlines and these breeders state that their main goal is to breed working line German Shepherds with good temperaments and health.
There are many testimonials from satisfied clients listed on the Davidson breeder's website. Some of them are thrilled that their German Shepherd is a family dog and a guard dog at the same time!
According to one buyer, he now has a third German Shepherd from these breeders and he could not be more thrilled! Besides all of their dogs being of top quality, these breeders themselves are great humans and ready to answer all of your questions.
This kind of positive client comment really encourages you, doesn't it? Well, if you are near Talladega, do not hesitate to contact the Davidson's kennel!
Breeder Info
Address: 1889 Taylors Mill Rd, Talladega, AL 35160
Website: Davidson German Shepherd Canines
E-mail: [email protected]
Phone number: +1 256-362-1795
2. Dixie K9 LLC, Atmore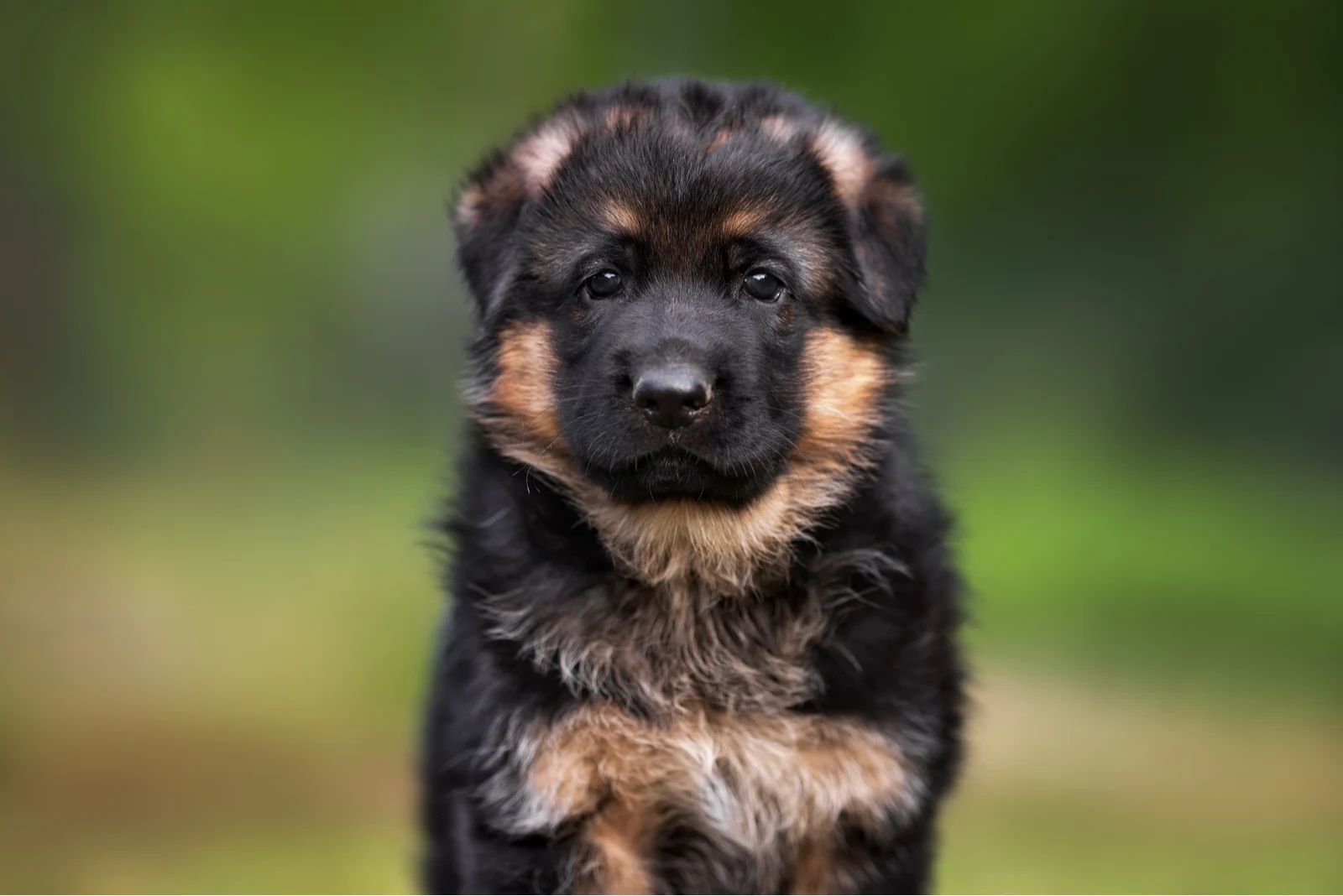 Dixie K9 LLC is located in Atmore, Alabama and is owned by Daniel Lambert. Daniel has been a professional dog trainer since 2010 and he is also a K-9 officer, where he operates together with his favorite partner – a 4 year old German Shepherd!
So, many of Daniel's GSDs have become successful search, rescue, and patrol dogs. His kennel is located in a rural area, so Daniel's German Shepherds enjoy a space of more than 100 acres. No wonder how well trained and successful the German Shepherds from Dixie K9 are, it's thanks to their spacious environment!
If you are in search of an excellent police German Shepherd dog, we've found you the right breeder! Be prepared to pay a deposit of $100, and one of the puppies from Dixie K9's upcoming litters could become your life partner!
Breeder Info
Address: 2725 Woods Rd, Atmore, AL 36502
Website: Dixie K9 LLC
E-mail: [email protected]
Phone number: +1 251-379-5755
3. Dry Creek German Shepherds, Jasper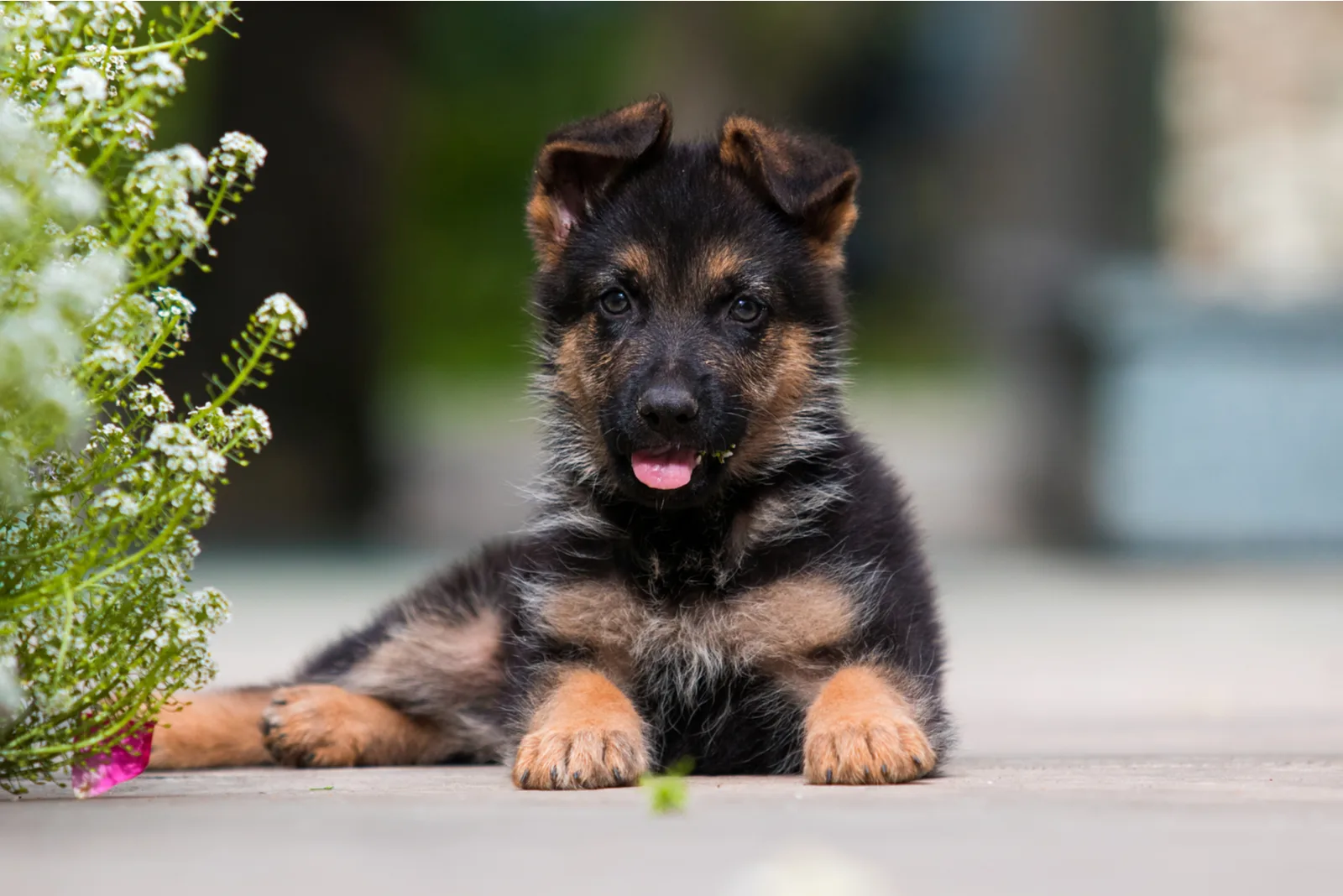 Richard and Laurie Hoover from Dry Creek have been breeding German Shepherds for over 20 years. They are located in Jasper, Alabama, 40 miles away from Birmingham. These Alabama German Shepherd breeders breed their dogs for a good temperament, their trainability, and perfect health.
All of their German Shepherds are raised in a family environment. Most of these dogs become dear family members for their new owners, while some are also great rescue and search dogs.
If you decide to go with these breeders, you won't have to worry about whether your dog will be properly trained and socialized: Richard and Laurie give all of their puppies a lot of interaction and training from an early age.
Besides their breeding program, Dry Creek breeders have also developed a training program, which includes a 6-week long program that helps a puppy to learn the basic commands. This training is for 2 hours a week.
Breeder Info
Address: 734 Arkadelphia Rd, Jasper, AL 35504,
Website: Dry Creek German Shepherds
Phone number: +1 205-587-2806
4. Myranda Godwin German Shepherds, Dothan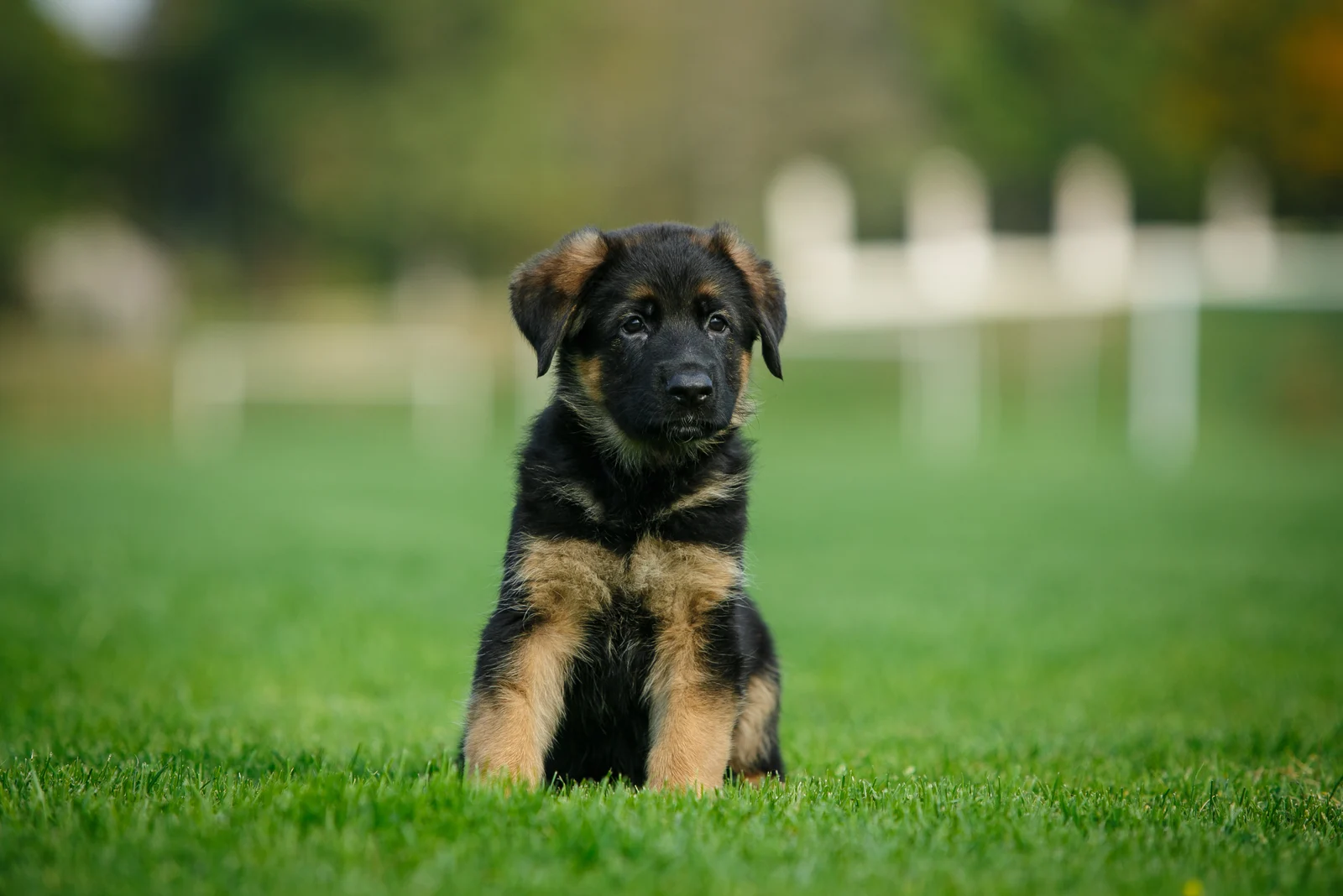 Myranda Godwin German Shepherds kennel is located in Dothan and breeds German Shepherd puppies that are all registered by AKC ( American Kennel Club ).
Myranda's puppies are raised to be quality family dogs, while she also strives to raise show line German Shepherd dogs.
The dogs in this kennel are raised socializing with children from an early age. Also, Myranda takes care that all her puppies spend time with other animals from the moment they are born. So, German Shepherds are like a part of the family for Myranda.
The most important thing for this breeder is to raise healthy puppies.
Myranda's black German Shepherds have been a part of her breeding program since the very beginning. However, there are color varieties in Myranda's litters. So, some of her German Shepherd pups are also sable, red and black, or even black and silver, and black and tan, which are pretty rare coat colors.
On Myranda Godwin's official website, you can see pictures from numerous dog shows she's attended around the world over the last 10 years. If show dogs are your thing, I think we have found you a good breeder!
Breeder Info
Address: 904 Geiger RD Headland, AL 36345
Website: Myranda Godwin German Shepherds
E-mail: [email protected]
Phone number: +1 334-350-0318
5. No Fear Lives Here K9's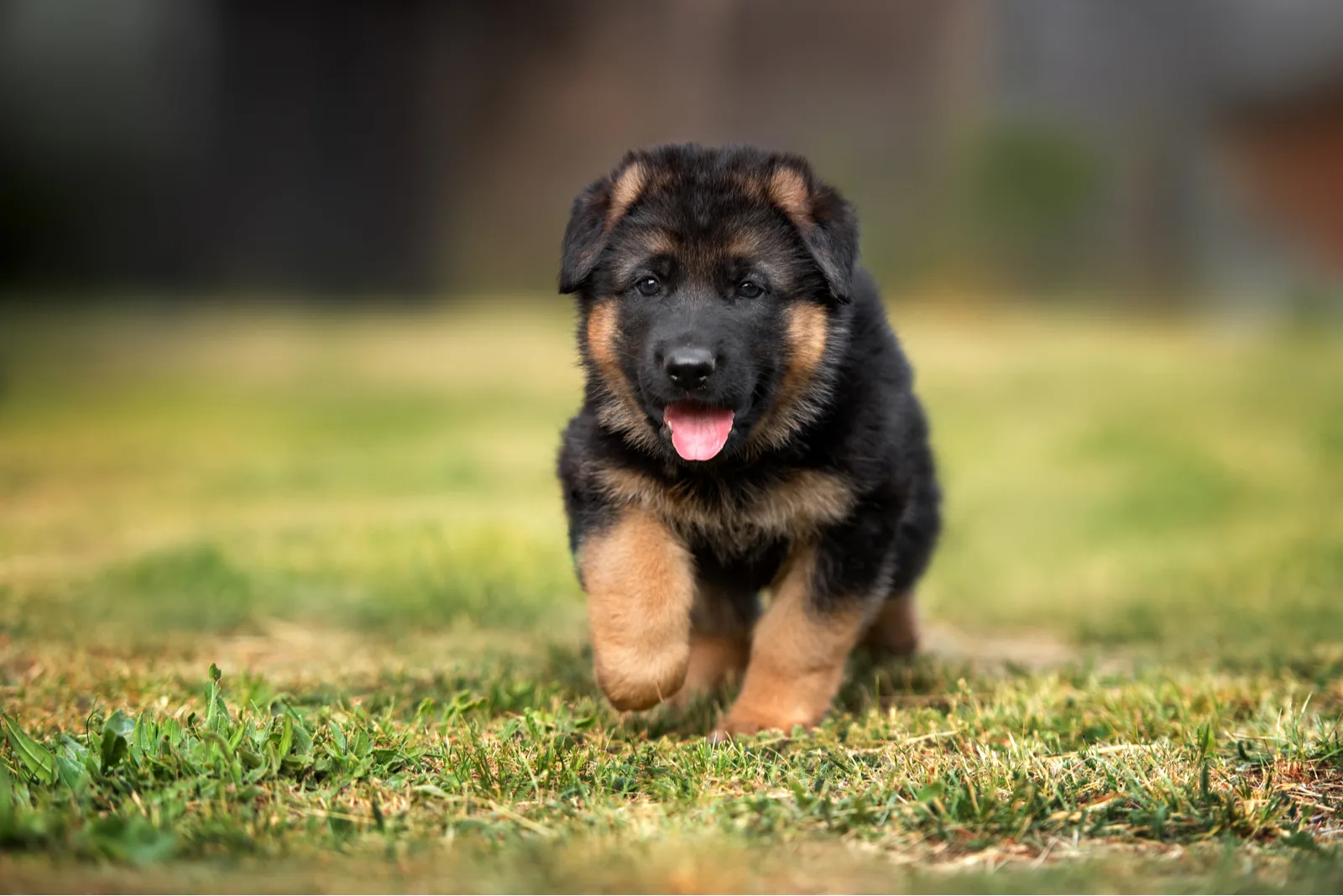 Breeders from the No Fear Lives Here K9's kennel in Alabama are proud to say that they are raising some of the most quality German Shepherds in the United States. All their puppies have their health certificates, and confirmation of their vaccines and deworming.
Since so many people are in search of these good dogs, the breeders from the No Fear Lives Here K9's believe that it is best to make a puppy reservation and pay a deposit on time, so they can conclude that you will be a responsible dog owner.
Many of the No Fear Lives Here K9's German Shepherd puppies have become loving family members, and many of them have also engaged in serious police work.
Breeder Info
Address: AL-40, Henagar, AL 35978
Website: No Fear Lives Here K9's
E-mail: [email protected]
Phone number: +1 256-605-3238
6. Schwarzer Hund German Shepherds, Camp Hill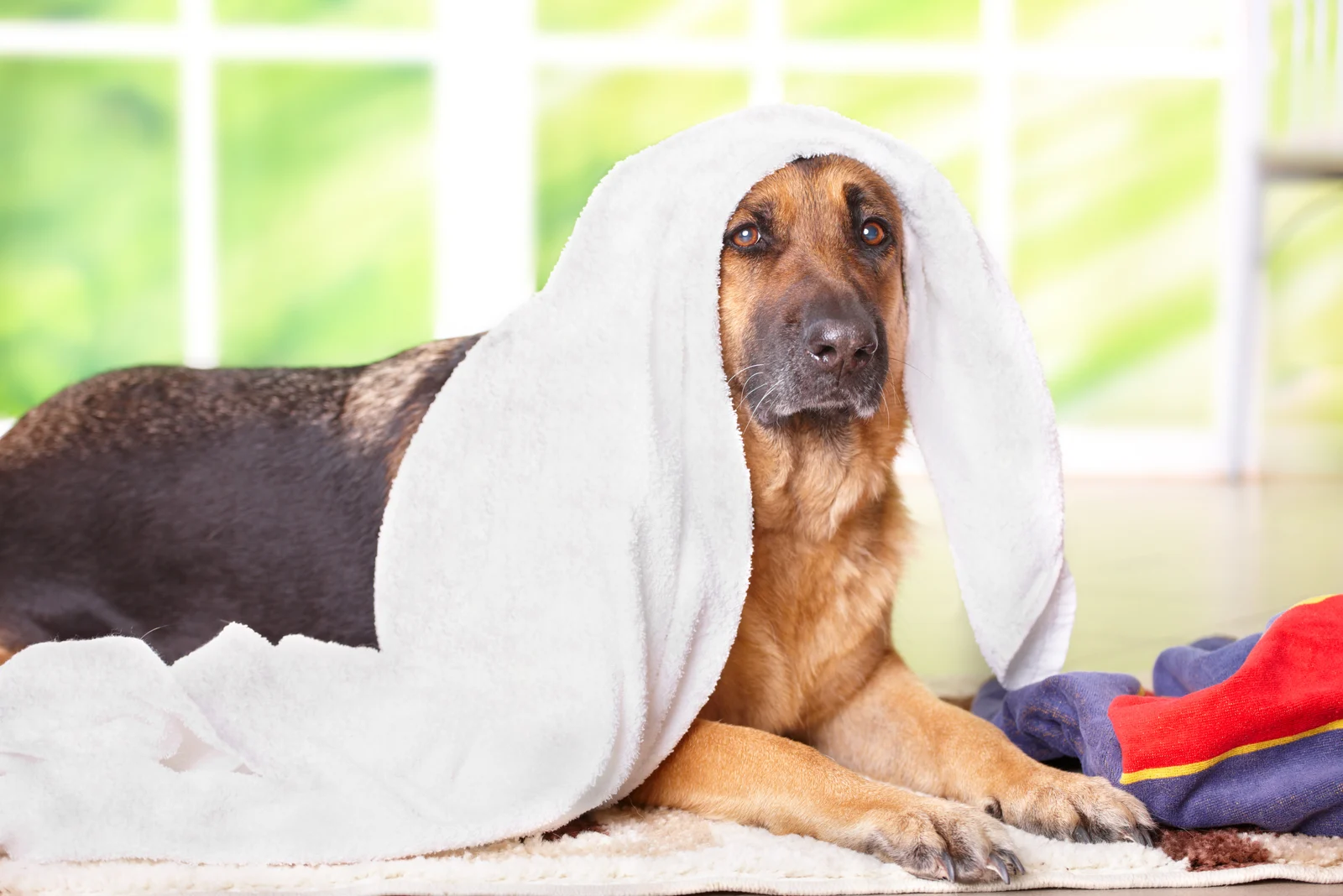 Schwarzer Hund German Shepherds is located in east-central Alabama and have been breeding German Shepherds since 2006. Their German Shepherds are working dogs, family dogs, and dogs who are great in sport.
Schwarzer Hund's GSDs are from famous Eastern European and Belgian bloodlines.
All puppies from these Schwarzer Hund breeding stocks are great in temperament, intelligence, and agility. All their puppies come with a health guarantee and receive their first vaccines at the age of 6 weeks.
The German Shepherds at this kennel are early socialized and trained. Schwarzer Hund breeders state that their puppies are ready to leave their kennel and their mothers when they are 8 weeks old. These breeders sell their dogs with a contract, in which you can find all the rights for you as the buyer, and of the breeders as the seller, explained in detail.
Breeder Info
Address: 10255 Co Rd 48, Camp Hill, AL 36850
Website: Schwarzer Hund German Shepherds
E-mail: [email protected]
Phone number: +1 800-766-1804
7. Triple S Shepherds, Newville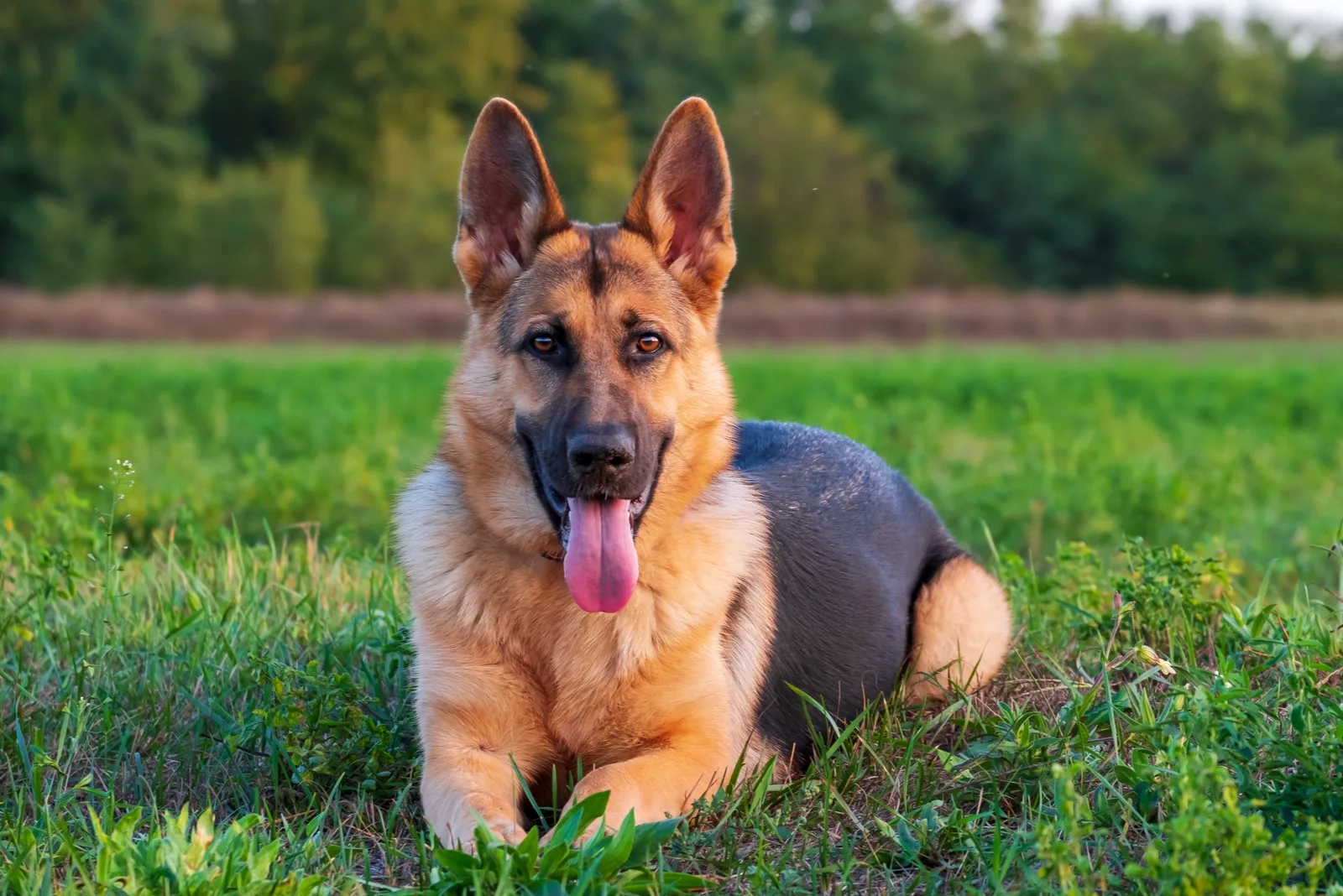 Triple S Shepherds is a kennel located in Newville, Alabama. Here, you can find white, sable and red, and black German Shepherds. Breeders at Triple S Shepherds breed their dogs to become truly loyal companions to humans.
All of their puppies are early socialized and adore children, love to learn new things, and are very easily trained. These breeders guarantee you that, if you buy a dog from them, you will be sure to buy yourself the best possible company!
The breeders at Triple S Shepherds state that a German Shepherd dog is the number one fan of his owner: he will follow you wherever you go and will faithfully wait for you to come back home.
What they advise all future GSD owners to do, is to always praise their dog, and never to use punishment with them. Also, you shouldn't leave your new friend home alone for too long, because German Shepherds can get anxious.
Triple S Shepherds' breeders tend to have at least three litters of GSD puppies every year. If you find their dog philosophy charming, go and sign up to their waiting list! You will be asked to pay a deposit of $250 and all you have to do then is to wait for a call telling you your puppy is ready to go to his new home!
Breeder Info
Address: 14057 E AL-27, Newville, AL 36353,
Website: Triple S Shepherds
E-mail: [email protected]
Phone number: +1 334-795-6201
How Much Should You Pay For A German Shepherd Puppy?
So, you are already quite familiar with all the great characteristics of the German Shepherd and you are certain that you want to become an owner of this breed. We agree, and encourage you to make this decision!
Also, you are now more informed about some of the best German Shepherd breeders in Alabama.
What you must want to know next, is what price you can expect to pay for a German Shepherd.
You can find a German Shepherd for sale from $400 up to $2,000. The price of this dog depends on many factors, but in general, it can be said that the German Shepherd is not a cheap dog, neither to buy nor to maintain. The average price of this dog is estimated at $1000.
If you come across a breeder who offers you a German Shepherd for less than $400, don't rush in with enthusiasm. This is probably a scam!
Responsible breeders invest a lot of effort, time, and money into raising top dogs. So, if the price of a dog seems high to you, you should understand that quality simply must come with a price. Also, a reliable breeder will immediately show you all the information about the health examinations and vaccinations of a dog.
A breeder who offers you a German Shepherd for a low price will most likely not do the same and, if he suggests that you buy his puppy at a low price as soon as possible, you can be sure that you are dealing with an irresponsible breeder whose goal is to make money as easily as possible.
Factors That Determine The Price For A GSD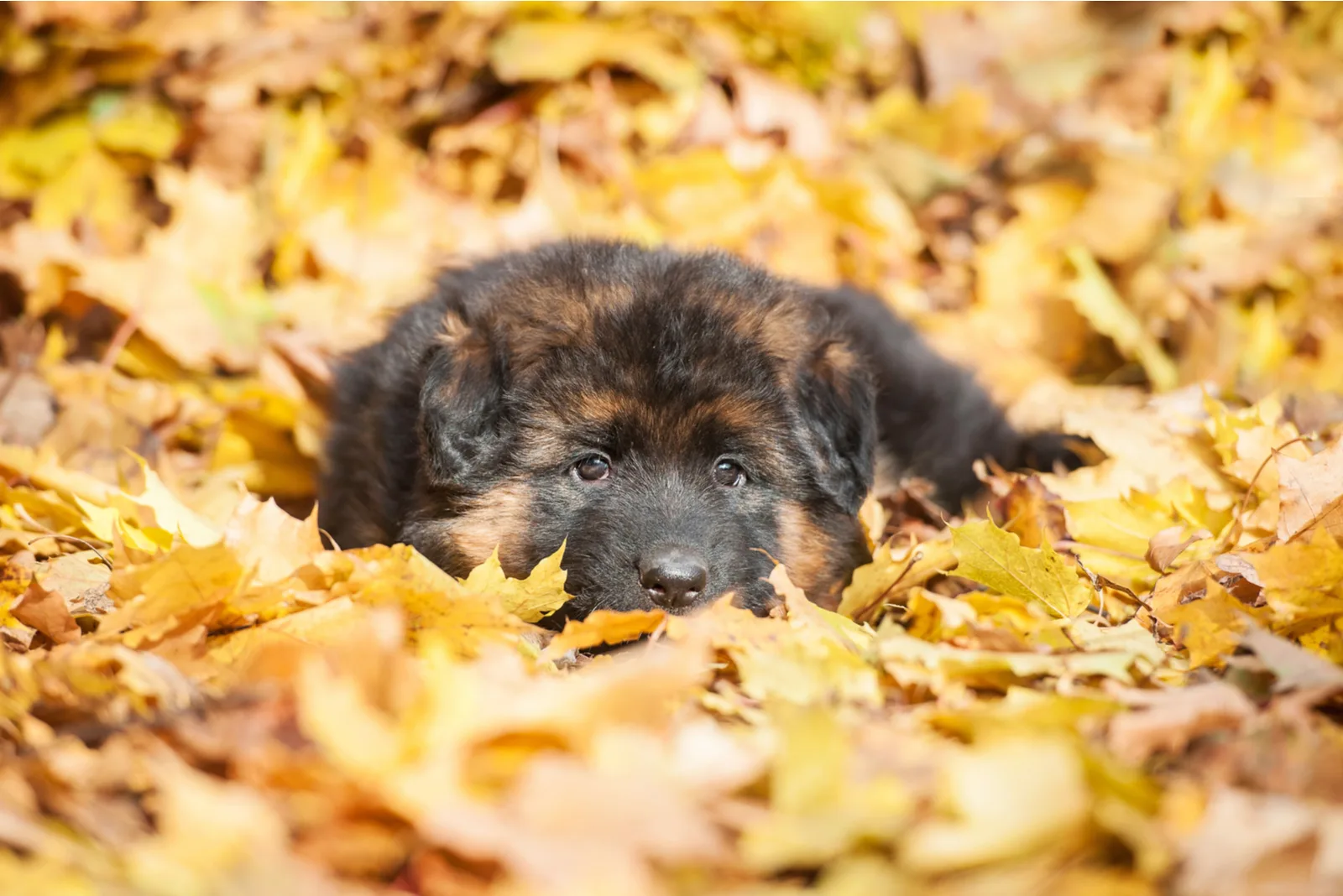 Certain factors influence the price of a German Shepherd to be higher or lower. Let's see which characteristics of this dog are important in deciding its price.
1. Champion bloodlines: If you choose a reputable breeder, you will be sure to get a GSD with a purebred bloodline. But, if you are interested in getting a German Shepherd with a famous champion bloodline, be prepared to pay up to $12,000!
2. Coat colors: German Shepherds with specific coat colors that are extremely rare, such as the Albino German Shepherd or Isabella German Shepherd, will probably cost you up to $5,000.
3. Certifications and pedigrees: If the breeder gives you a lifetime warranty for your dog, as well as all the necessary certificates, do not be surprised if the price of such a German Shepherd is around $1,500. On the other hand, a breeder who will not offer you such papers, will probably estimate the value of his dog at around $800.
4. Dog's age: Most future dog owners want to buy a puppy that is up to 12 weeks old. For this reason, younger German Shepherds are significantly more expensive than adult dogs.
Final Thoughts
Finding a dedicated breeder is actually your first step to a happy coexistence with your future puppy. You will have already decided that the widely popular dog, the German Shepherd, is the type of dog you want for yourself and your family, and now, you will just have to set out in search of the perfect breeder.
All you might know is that you want a purebred and healthy dog. This is of course a good start, but we want to warn you to concentrate as much as possible on choosing the right breeder. So, how do you do this?
Contact the kennel first and make an appointment. This way, you will get to know both the breeder and the dog and be able to draw conclusions about the treatment of the dogs in this kennel.
A reliable breeder will immediately show you the dog's health history, as well as pictures of his parents and sometimes even grandparents. He will also offer you the option of contacting some of his previous clients and his vet, to confirm the veracity of his words.
We hope that with these tips, along with our list of the 7 trusted German Shepherd breeders in Alabama, you will soon be able to welcome the perfect GSD dog into your home!
Related Content
• German Shepherd Breeders: The Finest Ones In America
• German Shepherd Breeders In Georgia: Top 8 Breeders For 2022!
• Top 3 German Shepherd Rescues In Florida In 2022!