Minnesota is truly the star of the North.
German Shepherds are the stars of the canine world.
I get it – you want a spectacular dog. That's why you're thinking of getting a German Shepherd. I have to congratulate you on your decision because German Shepherds are one of the finest dog breeds in the world.
The popularity of the GSD is undeniable. No wonder there are so many great German Shepherd breeders in Minnesota and in the rest of the country.
I'm really satisfied with the fact that I couldn't easily find a scammer from St. Paul to Minneapolis, or Rochester. The vast majority of the breeders I found during my research were good people, madly in love with this dog breed.
However, I had to find the best ones. I had to pick PupVine's top breeders in this state.
And, well… here they are! Let's meet our finalists: the top 8 German Shepherd breeders in Minnesota for the year 2022!
German Shepherd Puppies For Sale In Minnesota
From conformation pups to stellar working dogs, these listed dog breeders have all kinds of German Shepherd puppies you're gonna love! I bet you can't wait to bring your new puppy home. So, better hurry up and grab your phone to call one of these top 8 GSD breeders!
1. Samherz Shepherds, LLC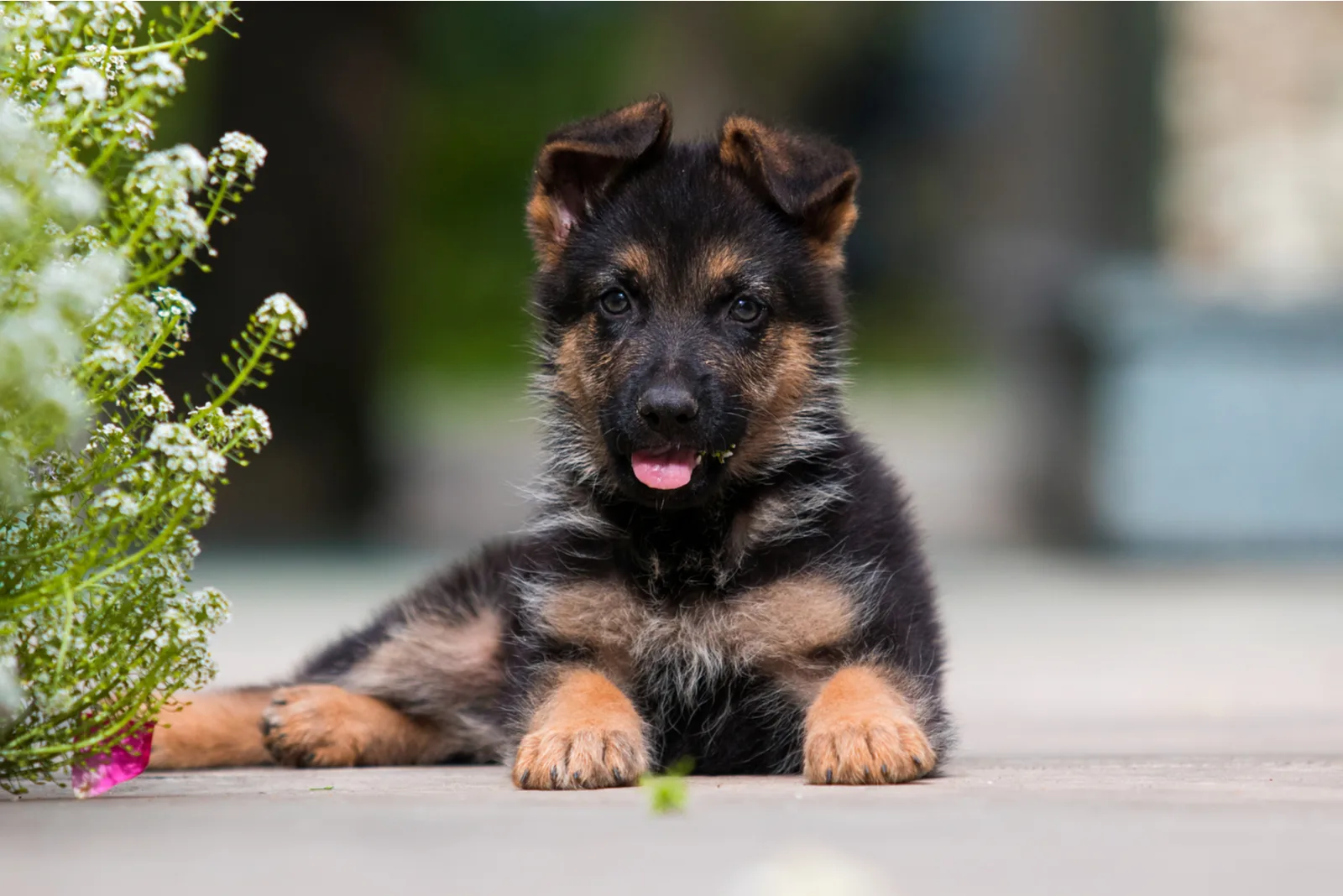 At Samherz German Shepherds, you will find not only dogs of great health, but extreme beauty and lovely temperament, too. These pups are the whole package.
They're scoring straight A's and ticking "yes" on all our checkmarks.
You will be welcomed with 35 acres of wonderful land where German Shepherd puppies and their adult version run freely and enjoy their life. All of their dogs are from Europe.
I appreciate the transparency of their breeding program because Samherz German Shepherds won't mix other working lines with their own. They're clear pups, without hip or elbow issues for generations in the past.
In other words, these are German German Shepherds; not USA-line pups. Not that we discriminate, but the origin country is still Germany, and you'll get the cleanest bloodlines from there.
These pups come with everything you can ask for from a breeder, and detailed information can be found on their website. But, now for the part you're most interested in – the price of a German Shepherd.
Since they're importing dogs of exceptional quality, their price of $2,500 isn't exaggerated; don't you think so?
Breeder's details
Website: Samherz Shepherds, LLC
Address: 13600 Nokasippi Rv Rd Se, Brainerd, MN 56401
Phone: +1 218-232-6636
Email: [email protected]
Social media: Facebook
2. Von Gottschalk German Shepherds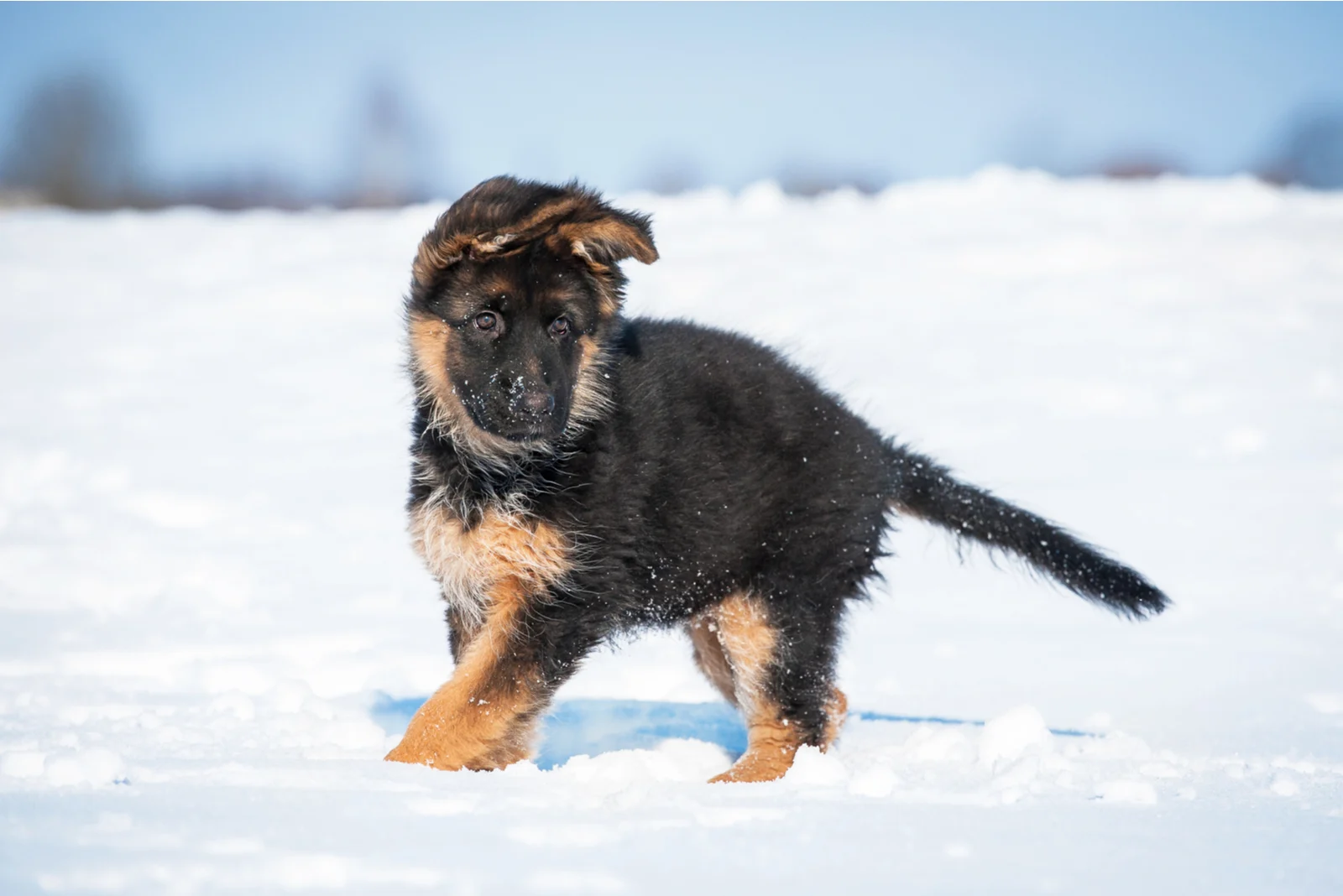 Only a couple of hours from Minneapolis, there's a lovely family ranch run by a family of five. The Von Gottschalk crew consists of mom, dad, and their three kids – all great German Shepherd lovers.
Ever since 2012, the Von Gottschalks team have been raising GSDs from West German show lines. They specialize in the richest black and red GSD color combinations. These dogs have nerves of steel, tolerance at the highest level, and the temperament of the sweetest cuddle bear.
They're the ones that actually run this farm. At Von Gottschalk, German Shepherds are as important as the breeder's kids. They're their fur babies, and they want you to feel the same about your new puppy.
This really got me thinking, and that's why I highly recommend Von Gottschalk. Besides their devoted breeding program and puppies coming with all the necessary goodies, this breeder is pretty strict on something.
They say no puppy or kid is born bad. It's the owner or the parent who makes them so. Anyone who understands that German Shepherds are not aggressive, but actually spectacular dogs, deserves a recommendation from me.
If only more people would understand this.
Breeder's details
Website: Von Gottschalk GS
Address: 36768 650th Ave, Butterfield, Minnesota 56120
Phone: +1 507-621-1749
Email: [email protected]
3. Northern Sky German Shepherds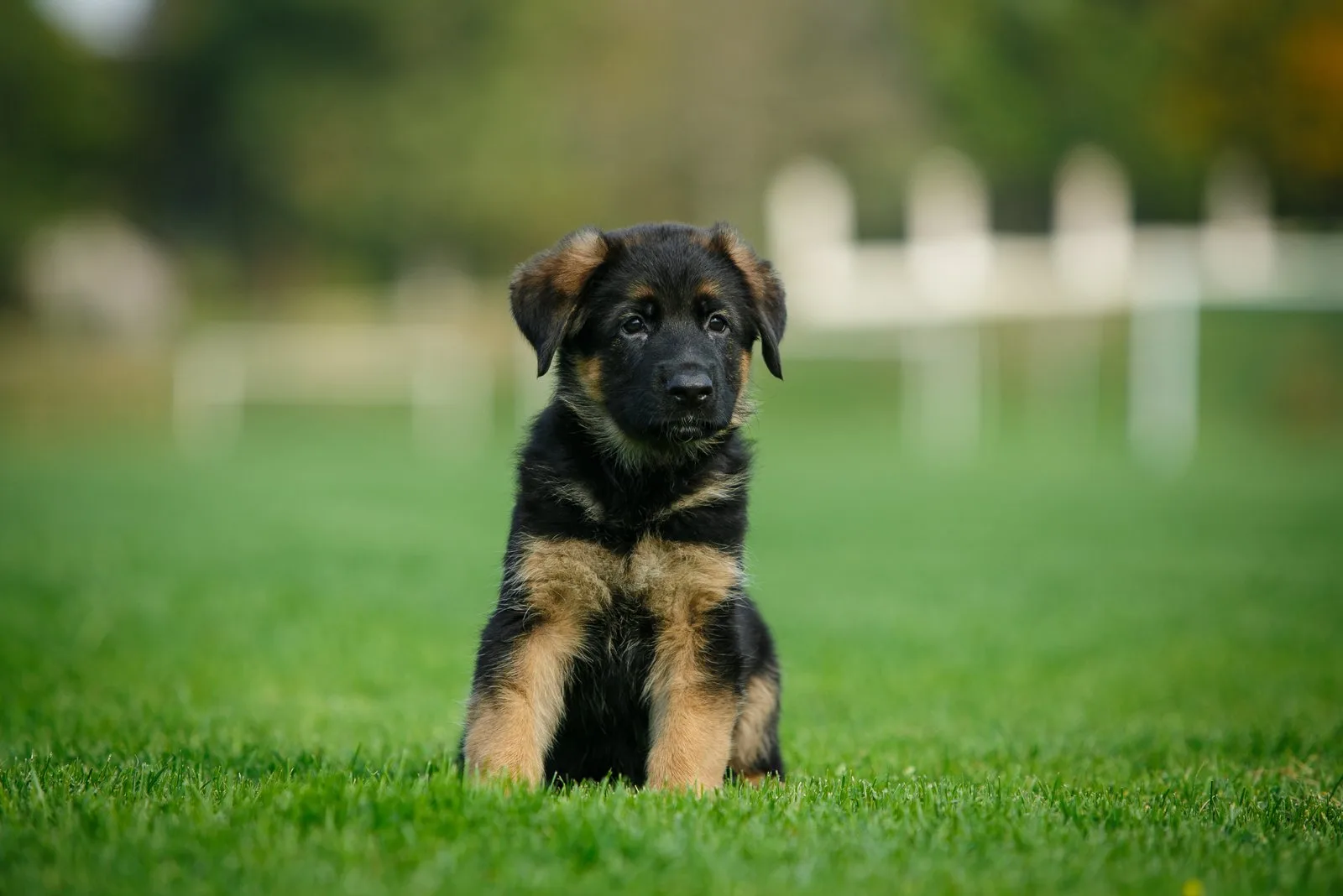 It's not only about producing the healthiest or the smartest GSD pups – it's about breeding the finest examples of the German Shepherd breed. Northern Sky German Shepherds are strictly focused on breeding the best of the best.
This breeder specializes in West German GSD lines. They produce only black and red puppies, but occasionally, they will have other bi-colored coats as well as solid black German Shepherds .
Long-coat, stock-coat, and short-coat GSDs are all welcome on this ranch.
Lyndi and Russ run what's definitely one of the finest breeding businesses in the entire Northern Minnesota. Their puppies have found furever homes even outside the state, including Canada!
Each puppy is covered with a 26-month health warranty on hips and elbows. If anything goes wrong, you will be granted a replacement puppy. However, only reliable and checked families can adopt a GSD puppy from Northern Sky German Shepherds.
Breeder's details
Website: Northern Sky GS
Address: 9624 County Road 8 NW, Roosevelt MN 56673
Phone: +1 320-282-8292
Email: [email protected]
4. Randy's Shepherds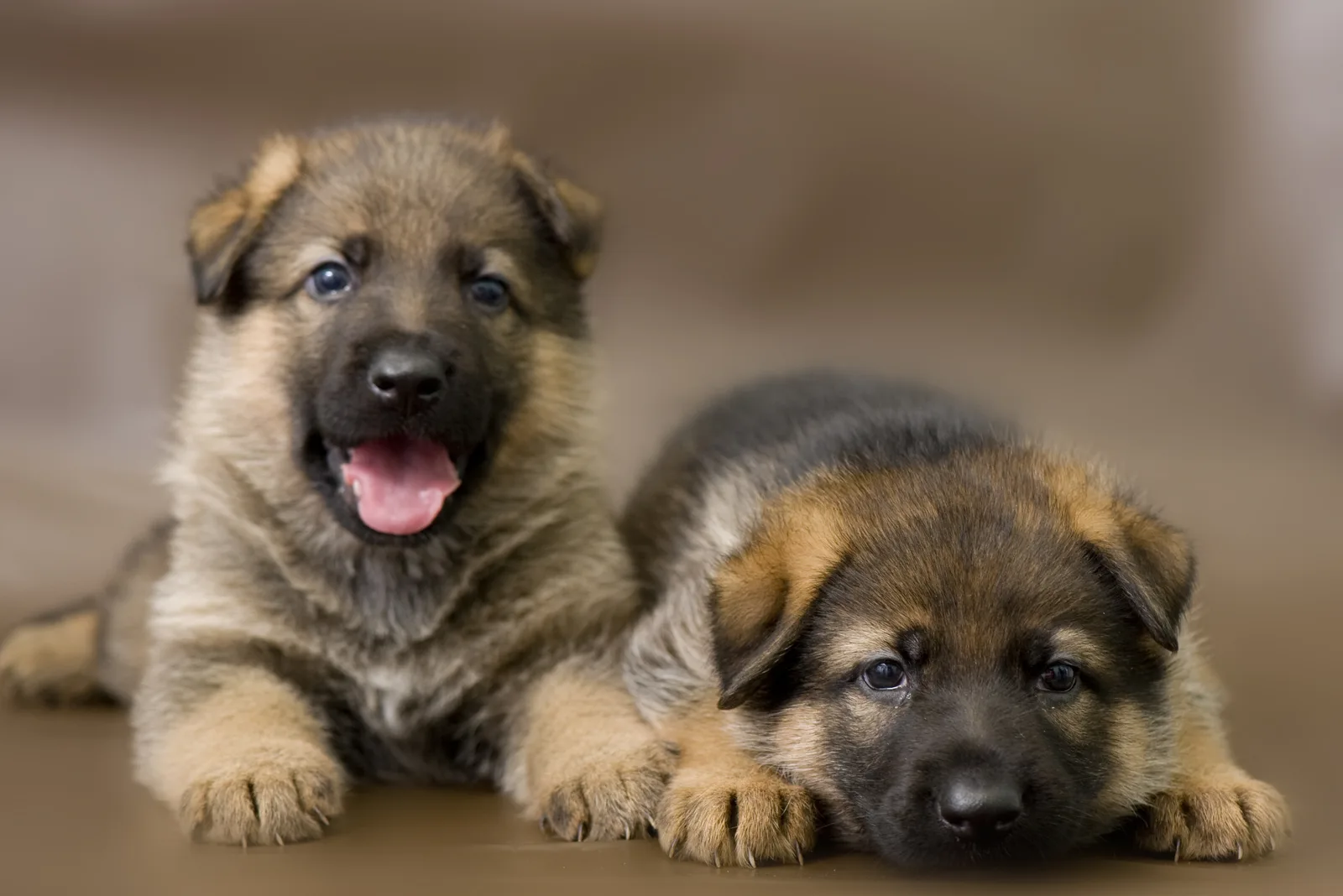 For over 30 incredible years, Randy's Shepherds has been one of the top German Shepherd breeders in Minnesota, and also in the neighboring states. Randy's name has become a synonym for a trusted breeder who cares about his puppies' wellbeing.
This reputable breeder isn't only breeding AKC-approved GSD puppies – they're breeding future best friends. And, who would make a better best friend than a German Shepherd?
Randy's German Shepherds don't come in a bunch very often. They don't interbreed, and they only have a few litters a year. This ensures the quality of the breed, and that the pureness of their breeding program stays intact.
Once a puppy turns eight weeks of age, you will be able to adopt it. The puppy will come completely checked by the vet, vaccinated, dewormed, and even registered with the American Kennel Club if that's what you want.
I suggest you better visit Randy and his Shepherds in order to realize who you're dealing with. You'll hardly find anyone better than Randy in this area.
Breeder's details
Website: Randy's Shepherds
Address: 2885 W 140th St W S, Faribault, MN 55021
Phone: +1 507-319-3924
Email: [email protected]
5. Bmeerhuis German Shepherds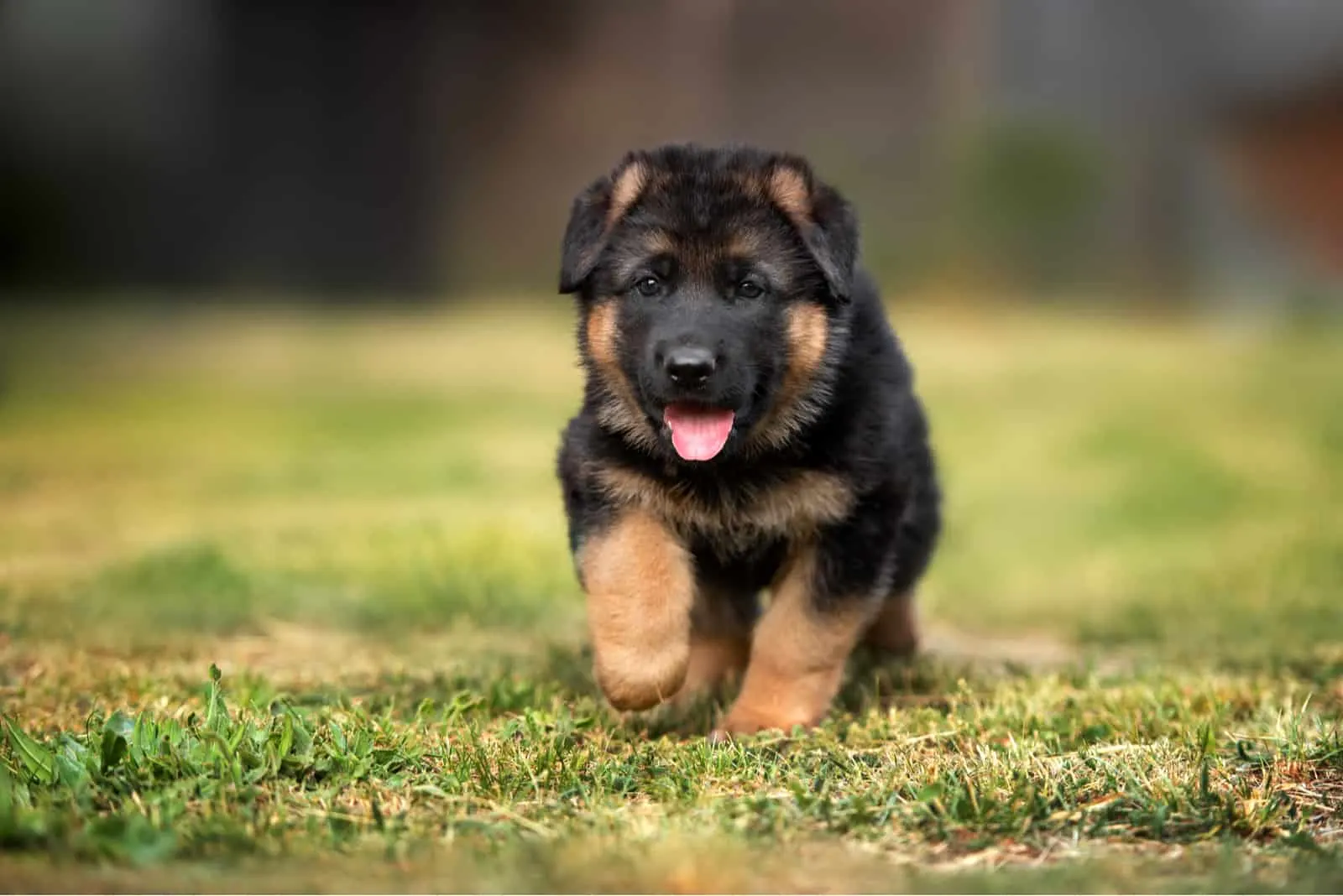 Let's meet an AKC Breeder of Merit. Welcome to the amazing Bmeerhuis German Shepherds ranch where pups and nature go hand in hand together.
Bmeerhuis puppies are truly blessed by living in such a place where they have plenty of room to roam, and plenty of people to interact with. This makes Bmeerhuis puppies one of the most socialized of all our puppies listed here.
Their love for dogs started in 1993, when Bmeerhuis started showing dogs – a Great Dane, to be precise. Soon enough, they switched to German Shepherds and started a high-quality breeding program.
Over the years, Bmeerhuis has created a pretty solid breeding stock. Their mission is to breed the best dogs ever. Well, with solid grounds like they have, that's pretty much possible. I mean… take a look at their website, visit them in person, and you'll realize what makes Bmeerhuis different from other Minnesota German Shepherd breeders.
Breeder's details
Website: Bmeerhuis GS
Address: East River Road, Fridley, Minnesota
Phone: +1 763 614 7607
Email: [email protected]
6. SmithFarms German Shepherds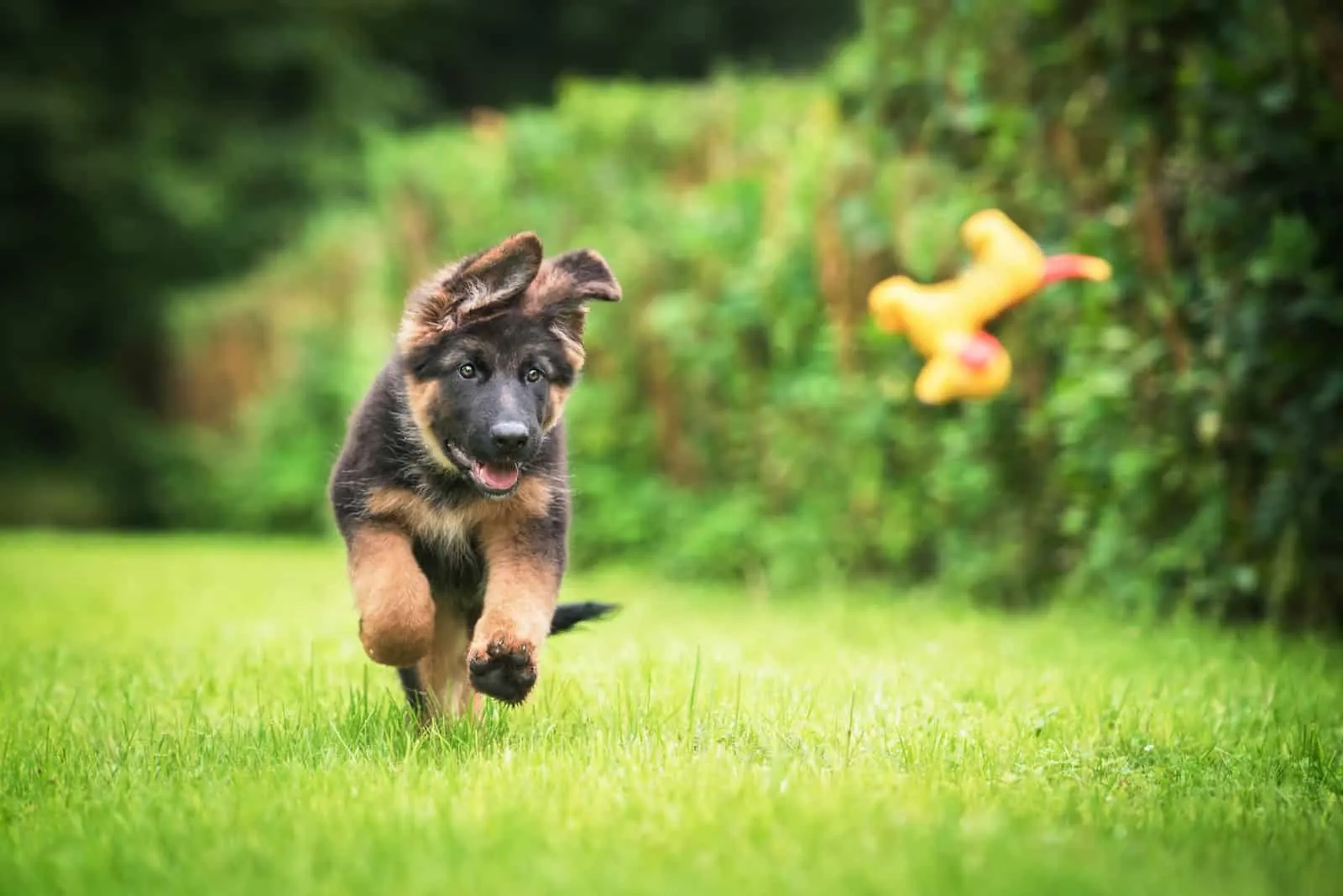 Hurry up because SmithFarms has beautiful German Shepherd puppies for sale, and they come in black! If you want to be the envy of the dog park, now is your time. Make a smart move and adopt a SmithFarms GSD!
This family-oriented business is focused completely on improving the German Shepherd dog breed.
Besides the unique black German Shepherd, SmithFarms breeds standard black and tan GSDs, as well as red and black GSDs.
Their pups are registered with the American Kennel Club, and are submitted to regular DNA testing to make sure no hereditary diseases are present.
SmithFarms makes sure their puppies are well-socialized. The little ones face new people, animals, and situations daily, so they're ready to adapt into a new home once the adoption period starts.
Please contact them if you want further info on the price. I can't tell you how much their pups are, but I can tell you they're from premium lines, so expect high quality.
Breeder's details
Website: SmithFarms German Shepherds
Address: 25763 Co Rd 2 Badger, MN 56714, USA
Phone: +1 218-242-0210
Email: [email protected]
Social media: Facebook
7. Hansen Kennels
Denise Hansen is the name behind Hansen Kennels. Denise makes sure that all her GSD litters are raised the pawfect way. She's completely devoted to bringing only the best examples of the breed to their future furever home.
Hansen Kennels has only three goals: health being the primary one, followed by temperament, and then drive. Well, isn't that the most important trio in dog breeding?
I was a bit surprised to see plenty of photos on their website featuring German Shepherds in various service occasions, such as police work, or serving as Schutzhunds.
Besides striving to bring their breeding program to perfection, Hansen Kennels is also professional at dog training, as well as boarding. They work hard to prepare each puppy to face unknown situations. Puppies are submitted to early socialization at the age of only three weeks.
Once they start hanging out with kids and grown-ups, GSD puppies from this breeder soon become social butterflies, excited to meet their new owners.
Breeder's detail
Website: Hansen's K9 Kennels
Address: 24595 Olinda Trail N, Scandia, MN 55073
Phone: +1 651-207-3449
8. Westbound German Shepherds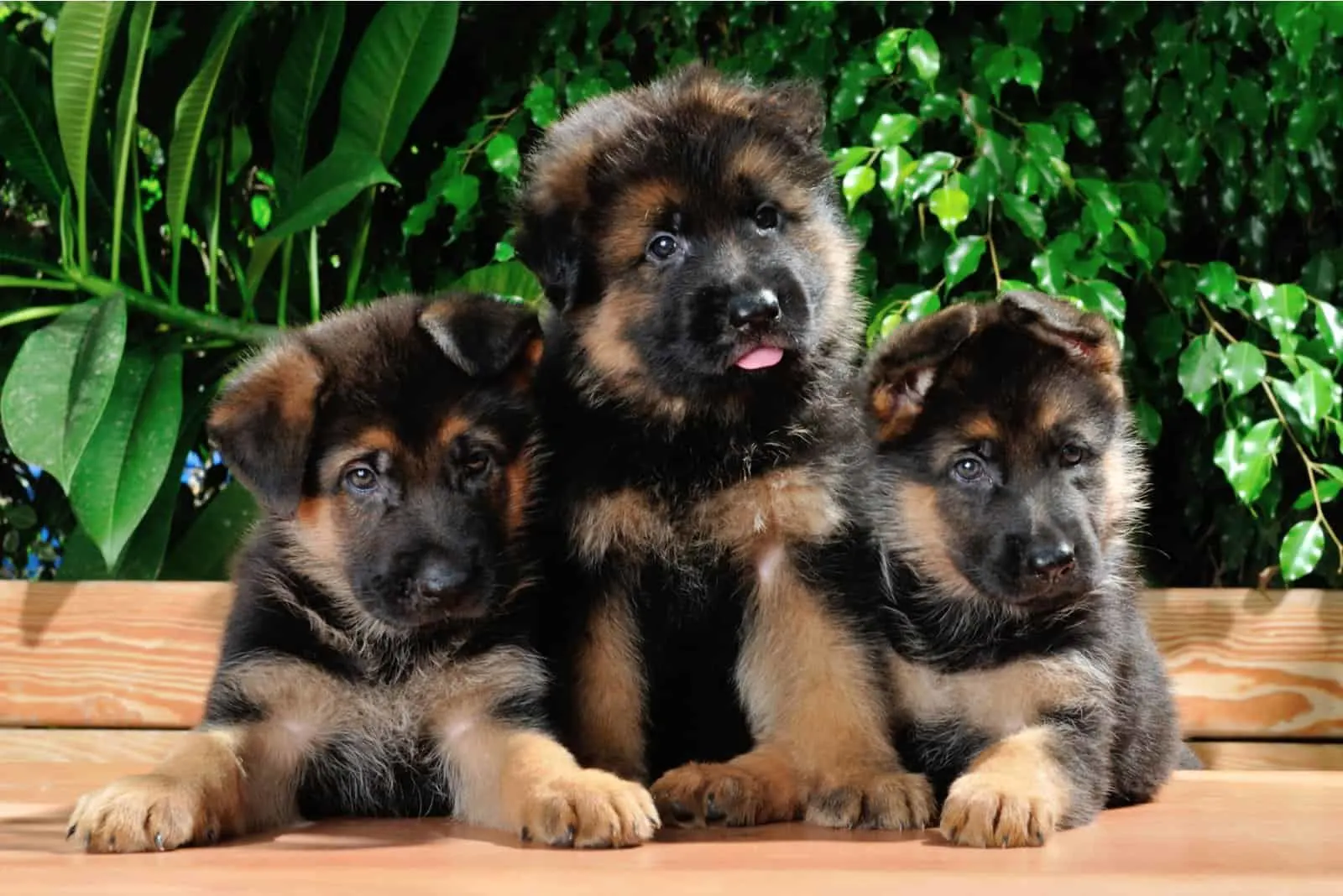 Westbound Kennels isn't only a kennel – it's a home for Mike and Nancy, and their gang of German Shepherds. This couple is blessed with a top-notch working line of German Shepherds.
They're hard workers in every field, from licking kitchen floors clean after mealtime to mastering every task in the obedience ring.
After a busy day of performing all their tasks, these smart pups like to rest a bit while playing with kids and enjoying their company. As you can see, they're the perfect combination of working lines and companion dogs.
At Westbound Kennels, each puppy is approached individually. These pups are being handled by people daily, and they are groomed and bathed regularly. Also, each puppy gets a name, which you can change once you adopt the puppy.
I want to point out something I didn't see with any other breeder. Well, at least no one had it written on their website. Every veteran or nurse will get a $100 discount off the price as a thank you for their loyal service to the country.
Breeder's details
Website: Westbound German Shepherds
Address: 62980 250th St, Litchfield, MN 55355
Phone: +1 320-221-3090
Email: [email protected]
Social media: Facebook
FAQs
How Much Should You Pay For A German Shepherd Puppy In Minnesota?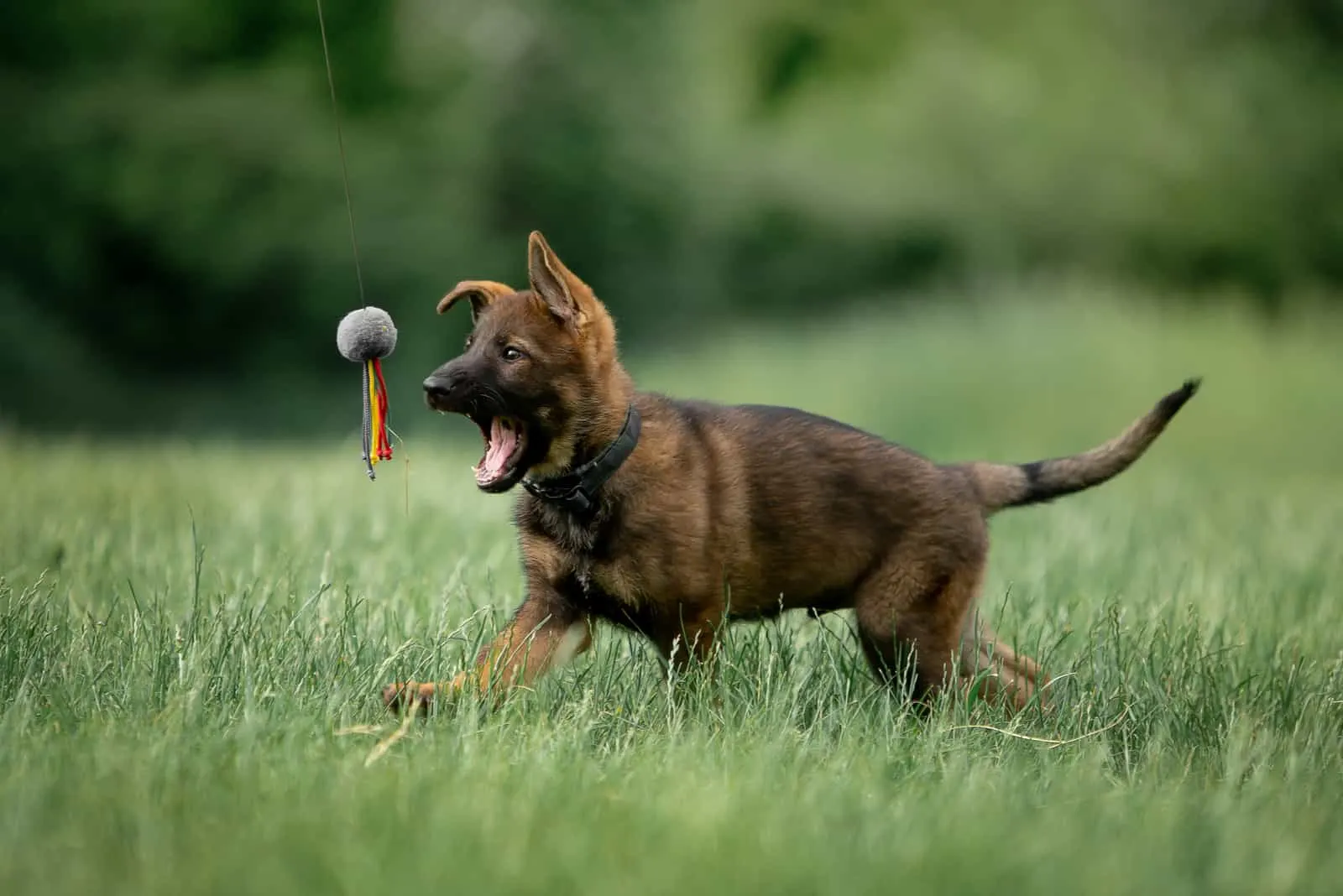 German Shepherd puppies are quite common – not only in the state of Minnesota, but also in the rest of the States. These dogs are purebred, but that doesn't mean their price has to be skyrocketing.
Actually, German Shepherds are very affordable, if you take into consideration some other breeds.
Usually, you can find a GSD for about $1,500. Pups with a pedigree and an excellent background will be listed for even more – not to mention import lines.
Also, I encourage you to see if your local shelter carries German Shepherds. Since GSDs are generally healthy, you can easily find a healthy pup left at an animal shelter or the humane society in your area.
For a couple hundred dollars, or even less, you can adopt a German Shepherd dog, whether it's an adult or a puppy.
What Is The Rarest German Shepherd Color?
German Shepherds come in many coat colors. These dogs are very much likable. You only need to pick the color you like. And, trust me – there will be a color you'll like.
From standard black and tan, to solid black German Shepherds – these pups are very proud of the diversity of their breed. But, one color stands out as the rarest of them all.
Did you know that out of the 15 GSD coat color options, Isabella is the rarest one? This is a genetic fault – a result of the recessive genes, blue and liver. However, this color is not according to the breed standard. It's not even up to the German Shepherd Dog Club of America standards!
I know that Isabella German Shepherds can also be loving family companions, but before you get one, think of the many potential health risks this coat color of dog carries.
Are German Shepherds Good Guard Dogs?
Yes. German Shepherds are not only good – they're excellent!
Seriously; name a thing these pups won't master!
German Shepherds were purposely bred as working dogs. Among many of their working tasks, guarding people and their properties was a significant job.
It's written in the GSD's DNA to behave alertly and be protective of its whole family – not only one individual. Even though German Shepherds tend to stick more to just one person, they'll still equally watch over the rest of the family. This includes small children, too!
German Shepherds are not aggressive dogs … not by nature. They're born protectors. They care, and they want to make sure everyone's safe around them.
If you're in need of a good guard dog, go with a GSD. There are many other great guardians in the canine kingdom, but our GSDs are absolute rulers of the game.
Why The German Shepherd Might Not Be For You
Sadly, I have to admit that German Shepherds have one flaw.
It's not about their temperament. It's not their health status. It's their coat!
Yes, German Shepherds are absolutely wonderful. Their coat is rich and stunning. But, man they shed so much! GSDs are not hypoallergenic dogs – that's a fact.
They're not easy to maintain either.
GSD lovers like to say that these dogs shed only twice a year: from January to June, and from June to December. Get it?
Their double coat will have lots of dead hair to spread on your black pants and living room furniture.
I do have to warn you that their coat can cause the dog to overheat in the summer. So, be careful not to leave your GSD outside for too long. However, it's a delight to have such a rich coat during harsh winters.
To Sum Up…
Ever since their herding days, German Shepherds have proven themselves as good companions. The same reputation follows them today. Otherwise, you wouldn't be here looking for the finest German Shepherd breeders in Minnesota.
I hope you won't have to bother a lot before you get your new German Shepherd puppy. I mean, I did A LOT of hard work for you, and managed to find the best of the best.
Honestly, if I had to choose which of these breeders to pick, I'd have a hard time. They all carry extraordinary pups!
Can I have them all? Can I adopt all available GSDs?
That's the dream! Don't you agree?
Read Next: 8 Best Caucasian Shepherd Breeders In The United States