Caucasian Shepherd breeders are quite challenging to find since most of them have gone out of business.
One of the primary reasons is the fact that these pups aren't as popular as some other big guardians, especially because of their stubbornness which might appear often, but only if they're not properly trained.
Caucasian Shepherd Dog, Caucasian Mountain Dog, Caucasian Ovcharkas, are all possible names for this beautiful and powerful canine breed.
No matter what you call them, these pups will still possess the same qualities, which is why I'm sure you'll make the final decision to adopt a Caucasian for yourself after reading this article.
Caucasian Shepherd Dog Puppies For Sale In The United States
1. Royal Caucasian Shepherds, Michigan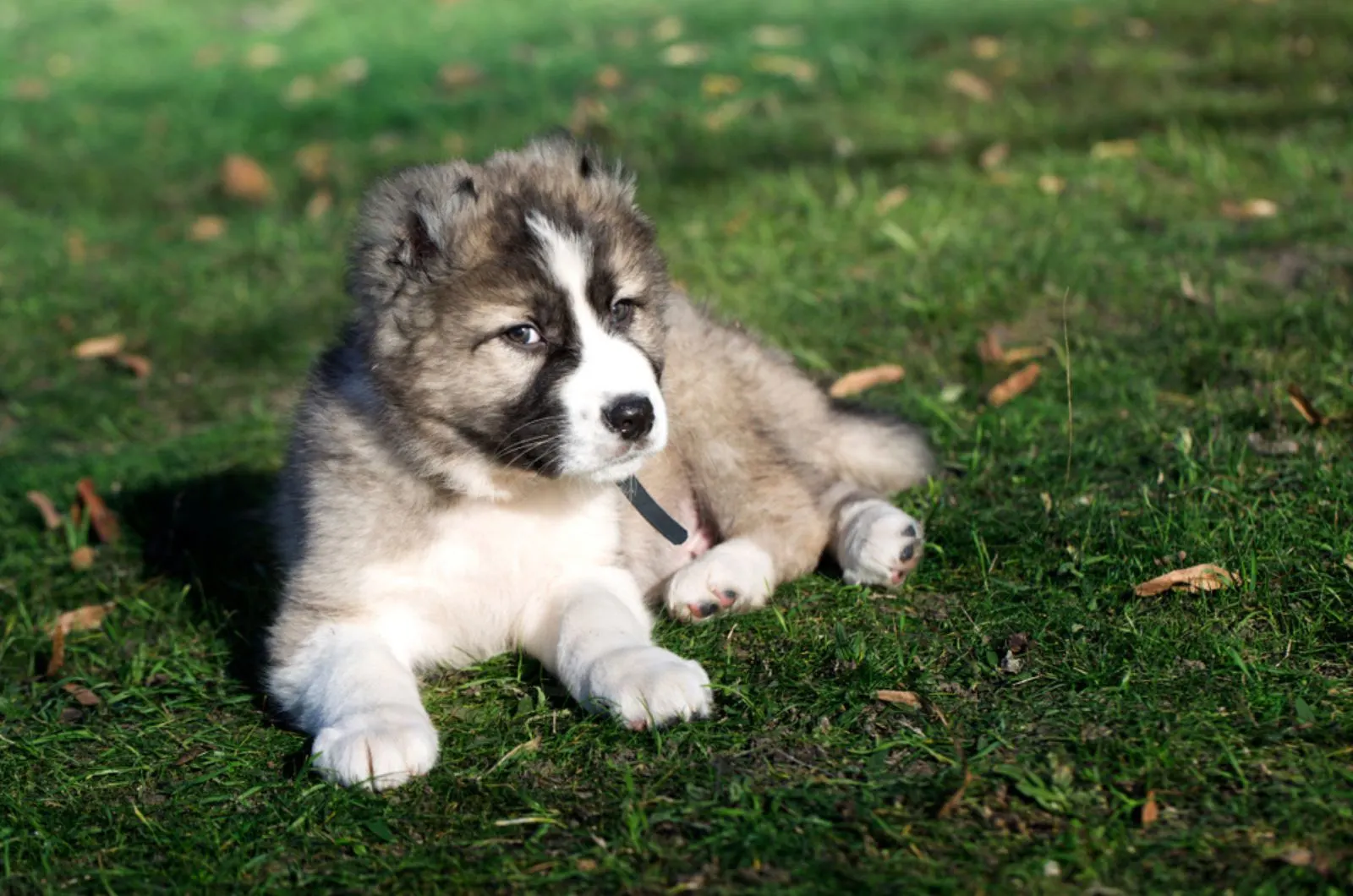 This is one of the most popular breeders of Caucasian Shepherds in the USA, which has been dedicated to the production of high-quality pups.
The main focus of the breeder is not only on the physical health of the doggies but also on their temperament, so they can be good family dogs, too.
Caucasian Shepherd puppies from Royal Caucasian Shepherds have a proportionate body frame and bone structure. These pups comply with the standard of the Federation Cynologique Internationale (FCI).
This is confirmed by the fact that all of their adult canines, except for three, are up to the FCI standards.
It's important to mention that the breeder performs DNA tests on their pups to ensure that they're in great health and that there won't be any risks of serious medical conditions.
Purchasing Procedure And Pricing
All those who are interested in purchasing the Caucasian Shepherd from this breeder can do so by filling out the puppy application that is available on the breeder's website.
You are also required to make a deposit of $100 in order to reserve a pup, but make sure to do it as quickly as possible since all of their Caucasian puppies get sold at lightning speed.
The price of all Caucasian Shepherd pups is $2300, although there might be certain exceptions, which you'll be notified of.
All of their puppies are vaccinated, microchipped, examined by a vet, and dewormed. You will receive a starter pack for each Caucasian Shepherd pup, along with a health guarantee.
When it comes to shipping, that can be arranged as well, but for a fee of $650 or $700, depending on certain factors (location, size, time of the year, etc.)
Breeder Details:
Address: Twinning, Michigan
Phone number: 989 915 9330
Official website: Royal Caucasian Shepherds, LLC
Email address: [email protected]
2. Carolina Caucasian Shepherds, North Carolina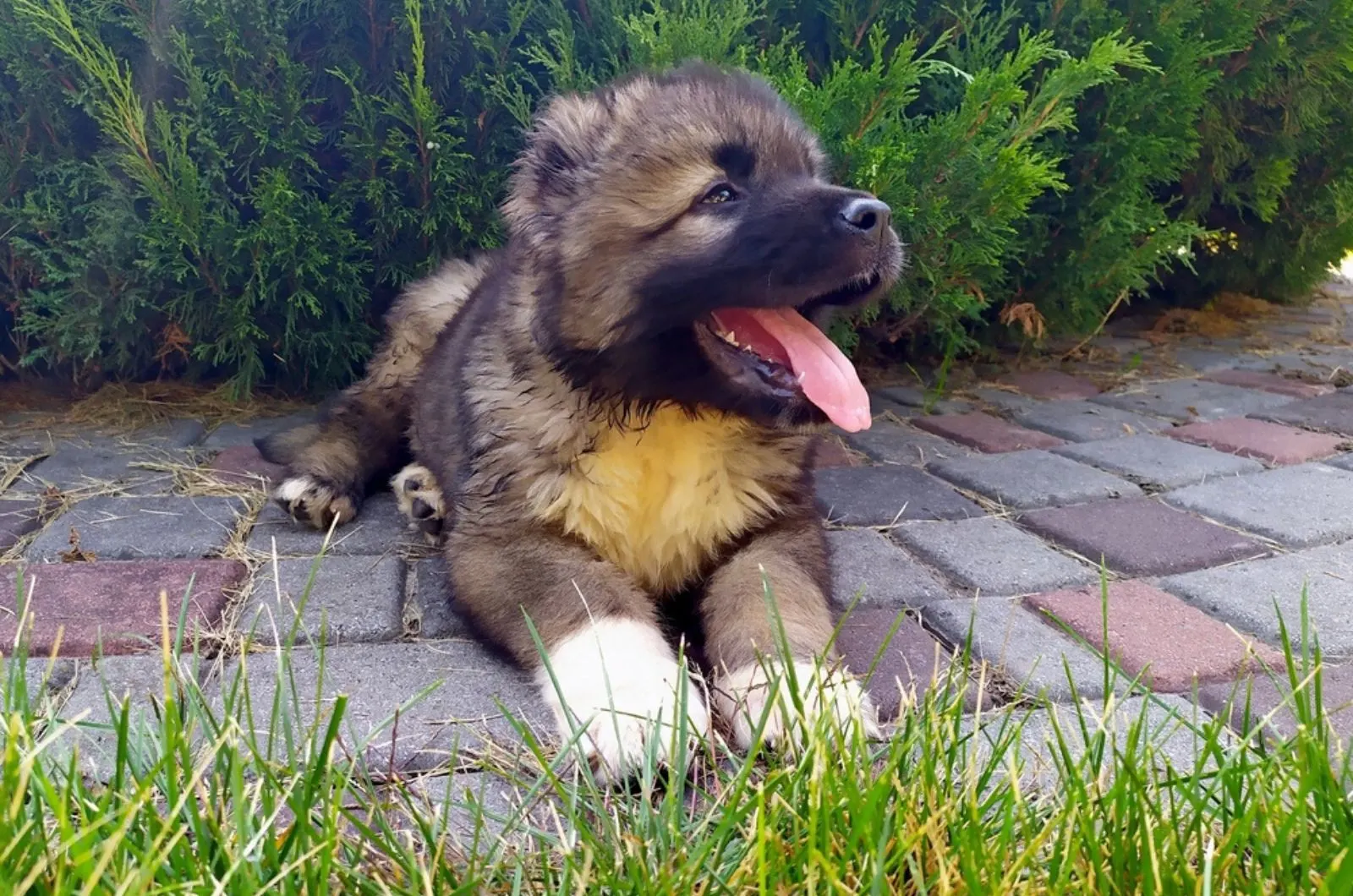 For more than two decades, this breeder has been dedicated to the production of dog breeds such as Rottweilers, German Shepherds, and Caucasian Ovcharkas.
RELATED: 10 Rottweiler Breeders And How To Choose The Best One
Nowadays, you can find only Caucasian Shepherd Dogs as the breeder is completely focused on breeding this type of canine.
The breeder offers a detailed explanation of this canine breed to highlight the importance of properly raising and training. They also stress that these canines aren't suitable for first-time owners, which is why they offer Caucasians to experienced dog owners only.
All of their pups are registered by the United Kennel Club (UKC), although you might receive AKC registration as well if needed.
They are currently in the process of getting all of their adult pups certified by the Orthopedic Foundation for Animals (OFA).
Purchasing Process And Pricing
The breeder offers Caucasian Shepherd litters that have bloodlines from countries such as Ukraine, Russia, and Spain. Considering that these canines are Russian dogs, it's safe to say that you're getting an original representative of this dog breed.
Their doggies are available not only in various Caucasian shades and lengths of fur but also in various levels of temperament.
If you'd like to adopt a pup from this breeder, you should complete the application and send it back via email. The price of the canine isn't stated on the website, so I'd recommend you call the breeder prior to the reservation of the doggie.
Keep in mind that the breeder has certain conditions you need to fulfill in case you want a Caucasian Ovcharka: to be an experienced owner and to have a fence that is at least six feet high.
Breeder Details:
Address: Salisbury, North Carolina
Phone number: 980 330 9067
Official website: Carolina Russian Bear Dogs
Email address: [email protected]
3. Esquire Caucasian Mountain Shepherd Dogs, Ohio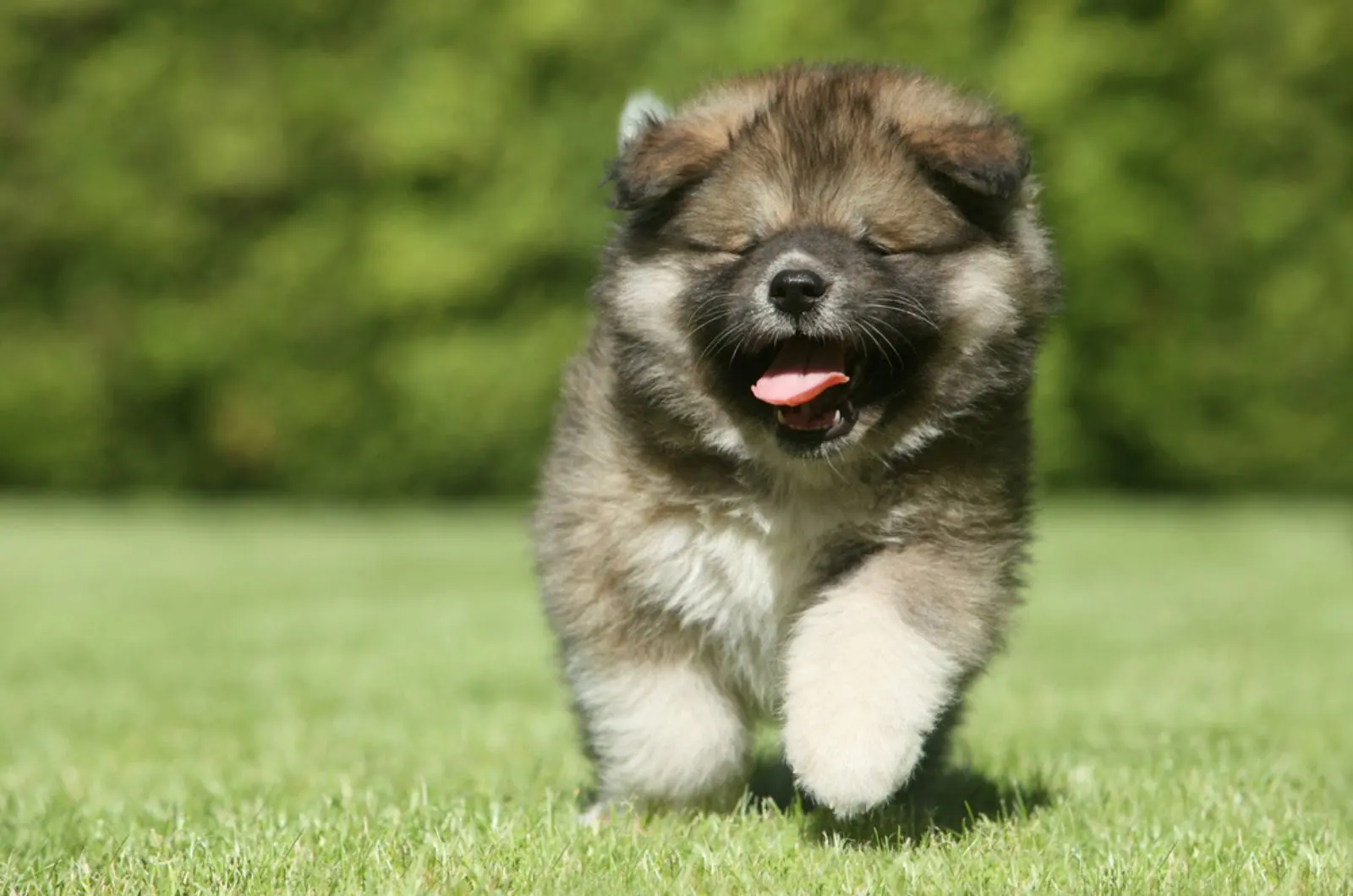 Stacey Kubyn has been in the breeding business for more than three decades, during which she gained immense experience in breeding and raising these powerful doggies.
Mrs. Kubyn has developed a special connection with this dog breed, which can be seen through the descriptions of these pooches on the official website of the breeding kennel.
Esquire Caucasians, the USA Breed Founders produces Russian bear dogs (a type of Caucasian Shepherd breed) that are up to the breed standard set by the FCI.
This breeding outfit is home to the best Caucasian Shepherd Dogs that are champions of conformation events and dog competitions in the United States.
The quality of their pups and hundreds of satisfied customers are more than enough to help you make the final decision on getting a Caucasian Shepherd pup for yourself.
Purchasing Process And Pricing
The price of Caucasian Mountain Dogs from Esquire won't be under $2000, but any price is small to pay if a dog comes from a champion bloodline and is trained to be both a family pet and an excellent guard dog.
Also, there are a few conditions that you need to fulfill before you're able to make the final payment. First of all, make sure that you take your time before completing the application form, which can be downloaded from the breeder's website.
After that, you'll be able to make an advanced payment of $500 in order to reserve the puppy in time.
You can contact the owner of the breeding kennel if you have any questions, but I'm sure you'll find all the necessary info and interesting facts about these pups all in one place, the breeder's official website.
Breeder Details:
Address: Chardon, Ohio
Phone number: 440 286 2374
Official website: Esquire Caucasian Shepherds
Email address: [email protected]
4. Yiski-Hati Kennel, Hawaii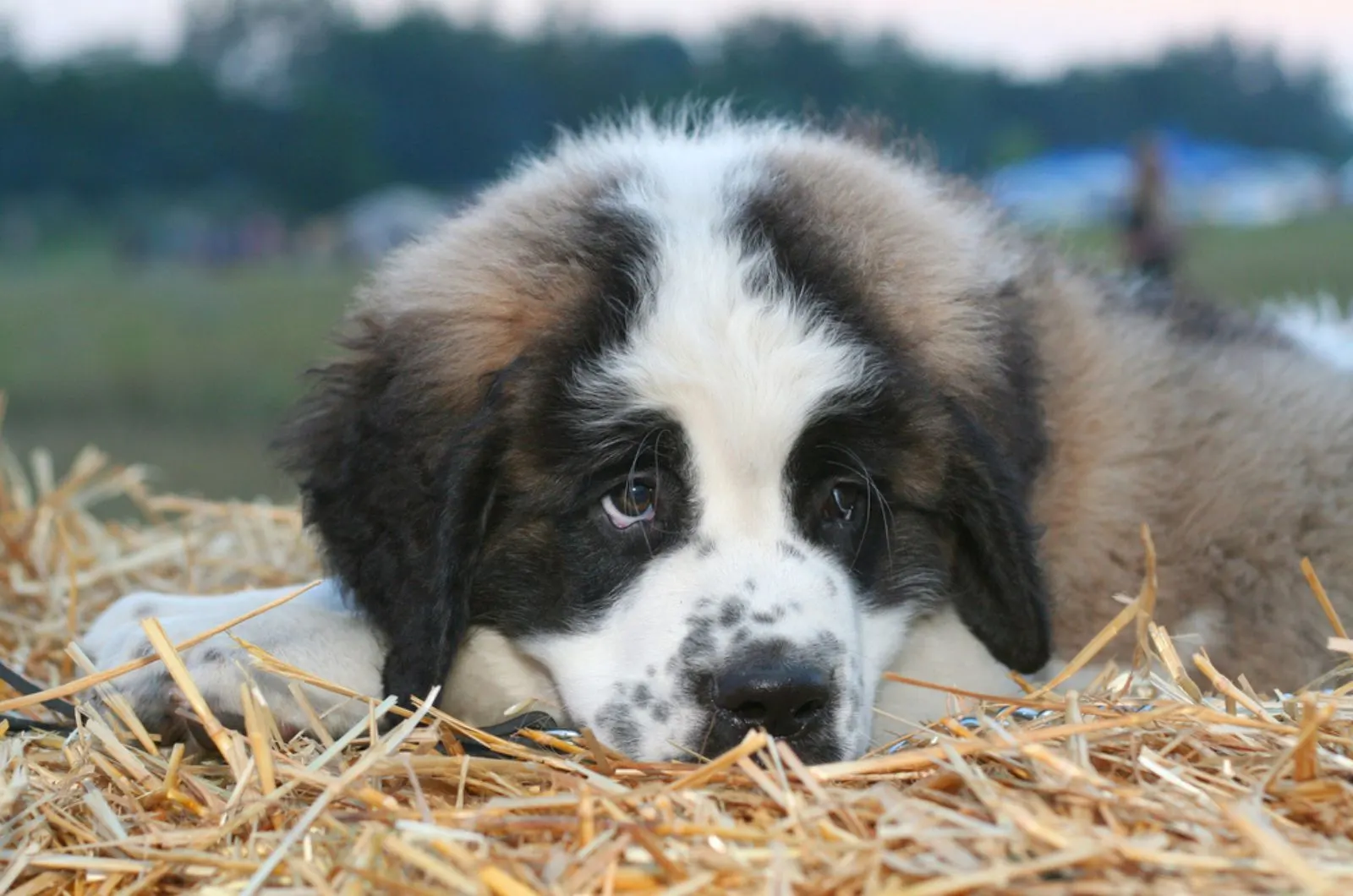 This is one of the small-scale breeders of Caucasian beauties that are located in Hawaii.
The breeder is fully committed to breeding dogs of great health and good temperament. It's important to mention that the owner of this breeding place puts focus on the development of the canines' intelligence and their performance on conformation events.
All Caucasian Mountain Dog puppies from this breeder are trained from an early age. The breeder uses various methods, including early neurological stimulation (ENS).
Another great thing about their pups is that although they're born to be guardians, Yiski-Hati's Caucasians are also properly socialized, not only with adults but with children, as well.
Their doggies go through thorough checks and tests that comply with the standards of OFA, SV, FCI, BVA, PennHIP, etc. You can learn more about it on their Good Dog webpage.
Purchasing Process And Pricing
Along with extensive health records, puppies also come with a health guarantee of three years, vaccination and microchip confirmations, a little starter bag, collar, leash, and other things that might be useful, especially during the first days of life in a new home.
In order to reserve a puppy from this place, you will need to make an advanced payment of $1000, while the full price of the Caucasian Shepherd Dog can vary between $3000 and $4000.
This price includes all tests and checks that puppies need to go through before they can be sent home.
You can apply for a reservation of the dog via the Good Dog website, where you can also find other useful information about the breeder and their pooches.
Breeder Details:
Address: Kapolei, Hawaii
Good Dog webpage: Yiski-Hati Kennel
5. Sila V Krovi, Ohio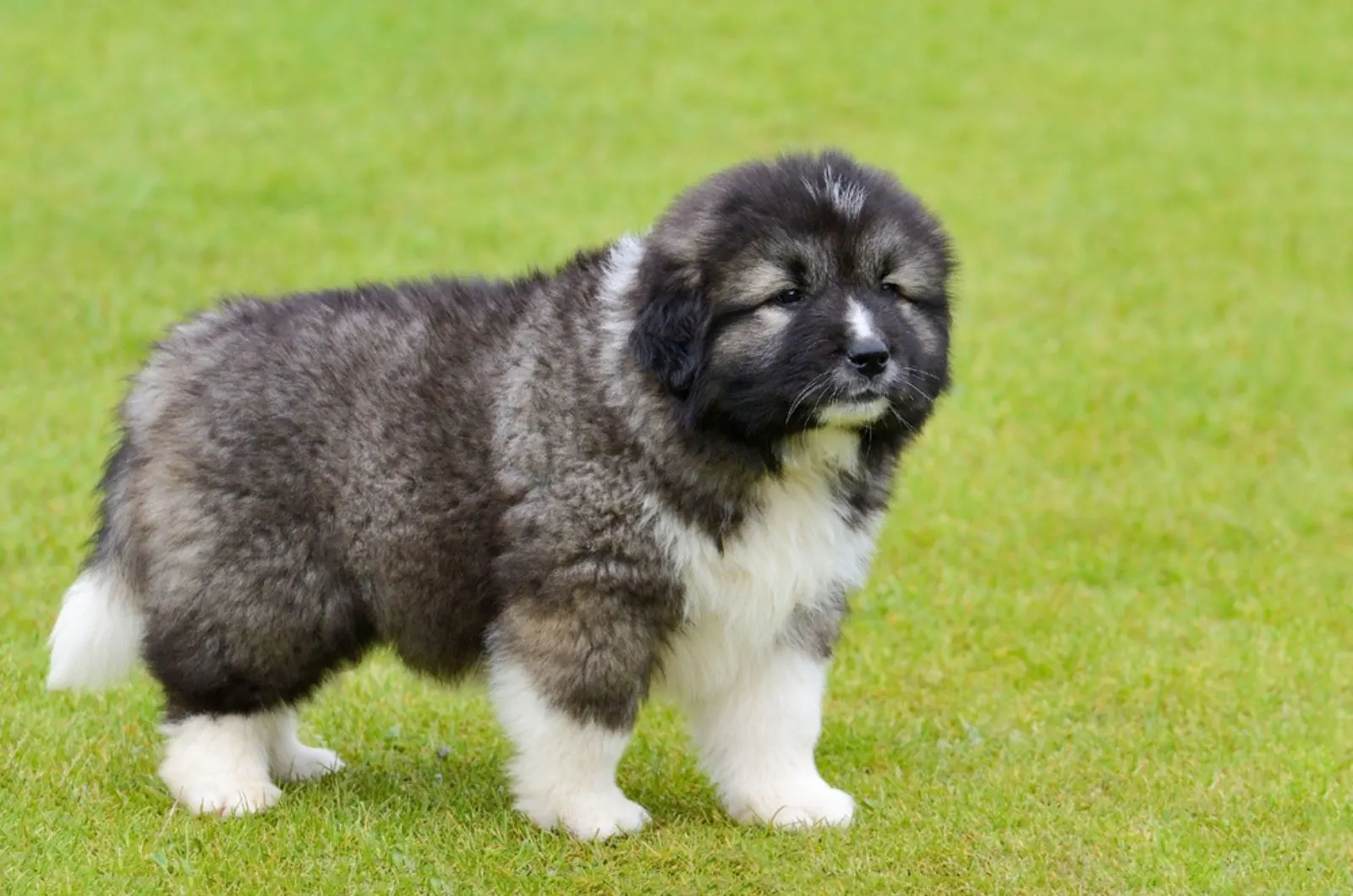 This breeder deserves to be called one of the best Caucasian Shepherd breeders in the United States as they breed and raise some of the best representatives of this dog breed.
The owner of the breeding outfit is also AKC's breeder of merit.
Their dames and sires are examined and tested for numerous conditions, including hip and elbow dysplasia, heart diseases, patellar luxation, degenerative myelopathy, etc.
Caucasian Sheperd Dog adults and puppies are trained through the Puppy Culture program. They also use various enrichment methods, such as house training, socializing techniques, training based on Volhard Puppy Aptitude Test, etc.
Purchasing Process And Pricing
The price of Sila V Krovi's puppies can be anywhere between $2500 and $4000. The price range is based on the type of puppy, as show dogs usually cost more than family canines.
However, just because some pups might not be suitable for dog shows doesn't mean that they're not good as family pets and watchdogs, so there's no need to doubt the quality of any of the puppies from this breeder.
You can apply for a Caucasian Shepherd Dog puppy directly via the breeder's website by filling out the application form.
As you can imagine already, the waiting list is usually long, so don't be surprised if you have to wait for an extended period of time.
Breeder Details:
Address: Troy, Ohio
Phone number: 937 508 5713
Official website: Sila V Krovi
Email address: [email protected]
6. Guardian Angel Caucasian Shepherds, West Virginia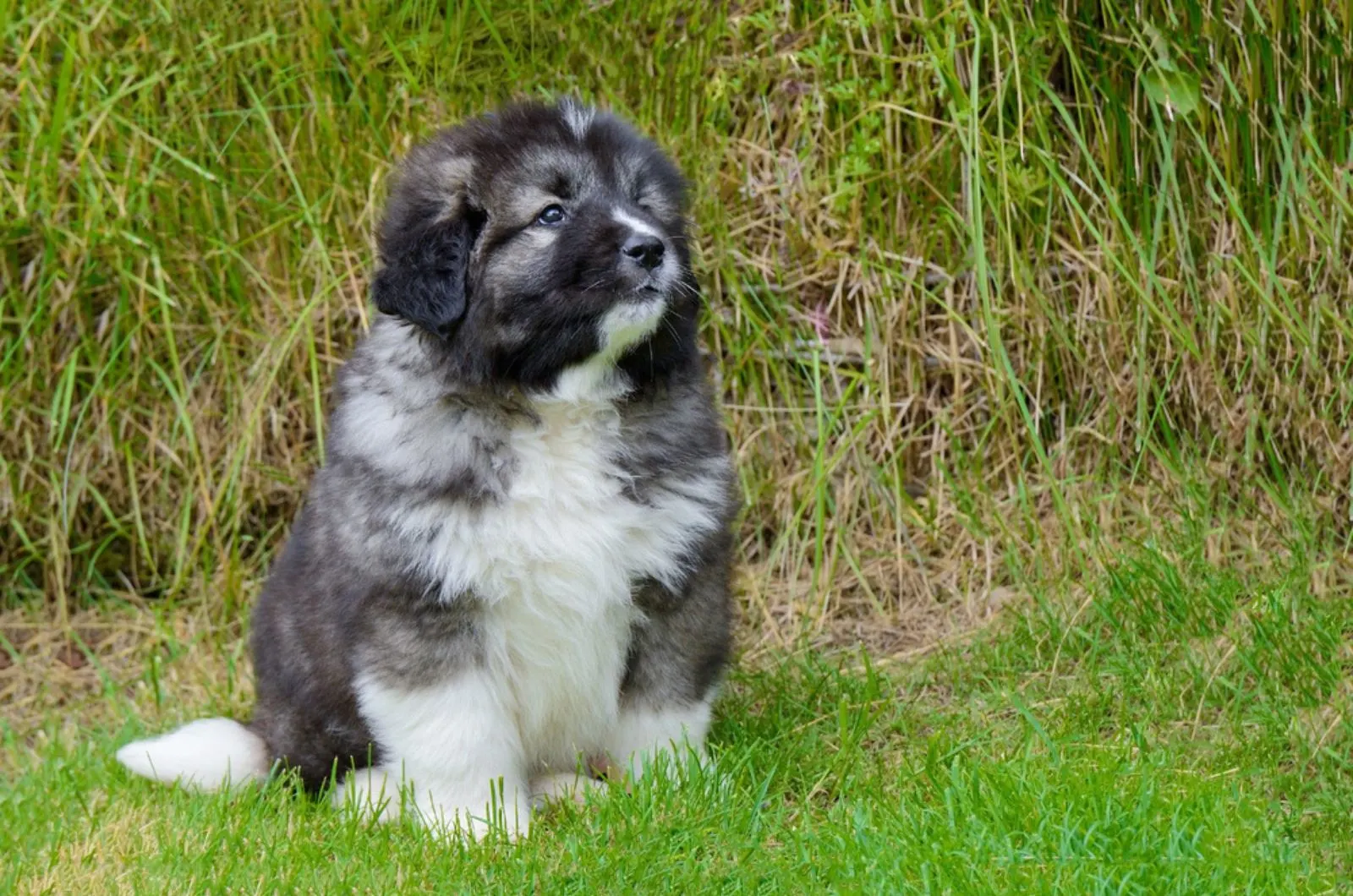 Decades of experience are a great advantage in the breeding business, but that doesn't mean new breeders don't deserve a chance.
Although this breeder is fairly new, they produce great quality pups in an ethical way, so there's no need to worry about the pups' health or temperament.
According to the words of the owner, this breeding place is devoted to the breeding of doggies that come from known bloodlines only and undergo various tests and examinations.
That is exactly why the owner of this breeding place offers a health guarantee for life.
All pups go through vaccination, deworming, and other examinations and shots prior to leaving for their forever homes.
Each Caucasian canine is brought up as a part of the family, which is a great early socialization method.
Purchasing Process And Pricing
Those who'd like to own a Caucasian Mountain Dog from this breeder can do so by applying via their Good Dog webpage.
During the application, you will be required to write a bit about yourself and the dog that you're dreaming of owning.
This way, the breeder will make sure that you're the right person for a powerful canine like Caucasian Shepherd Dog.
The cost of getting one isn't low either, as these pups can be found for any price between $2000 and $3000.
However, once the price is determined, it remains the same for all puppies from the same litter. However, although the price doesn't necessarily reflect the quality of the pups, it is defined by the costs of registration (both AKC and UKC), health tests, training, and bloodline (some puppies might be more expensive because of their parents).
Breeder Details:
Address: Berkeley County, West Virginia
Good Dog webpage: Guardian Angel Caucasian Shepherds
7. Asgard Caucasians, Pennsylvania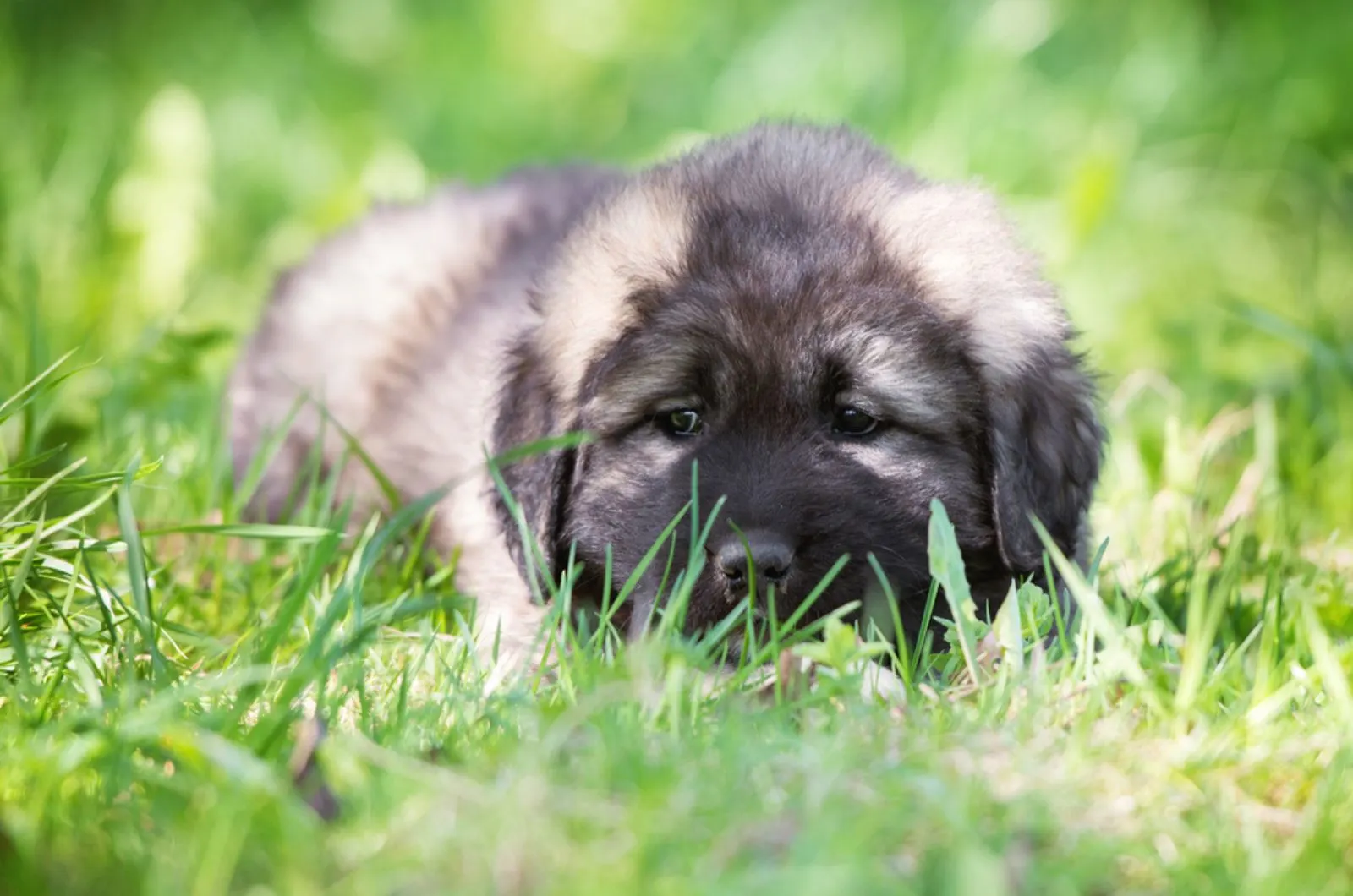 As a small-scale breeder, the owner of this breeding program is fully devoted to the production of "original" Caucasian Ovcharkas by having only pups that are FCI and UKC registered (from champion bloodlines) and that come from the best Russian breeding places.
This way, they can ensure that all of their pups are of solid temperament, great health, and good physical appearance.
All of the puppies live with the breeder and its family, which is a great socialization practice. The pups are trained to obey their owner but also to enhance their guarding skills.
READ NEXT: How To Show Dominance To A Dog? 17 Steps To An Alpha Leader
Purchasing Process And Pricing
The breeder offers only one litter per year, and they carefully choose the future owners of their pups.
In order to be eligible for a pup from this breeding place, you need to fill out the full application form with all details. The breeder also requires all potential owners to have a secured fence that is high enough the pup won't be able to jump over it.
The owner of this breeding business stands firmly behind their opinion that this canine isn't a good option for inexperienced dog owners, especially those that haven't had the chance to work with big dogs like Caucasian Shepherds, Blue/Red Heelers, Anatolian Shepherds, etc.
RELATED: The Top 10 Best Blue Heeler Breeders In The U.S.
The price isn't stated on the breeder's website, but you can check it with the breeder once you contact them.
Breeder Details:
Address: Pittsburgh, Pennsylvania
Phone number: 412 818 2606
Official website: Asgard Caucasians
Email address: [email protected]
8. Faithful Guardian Caucasians, Montana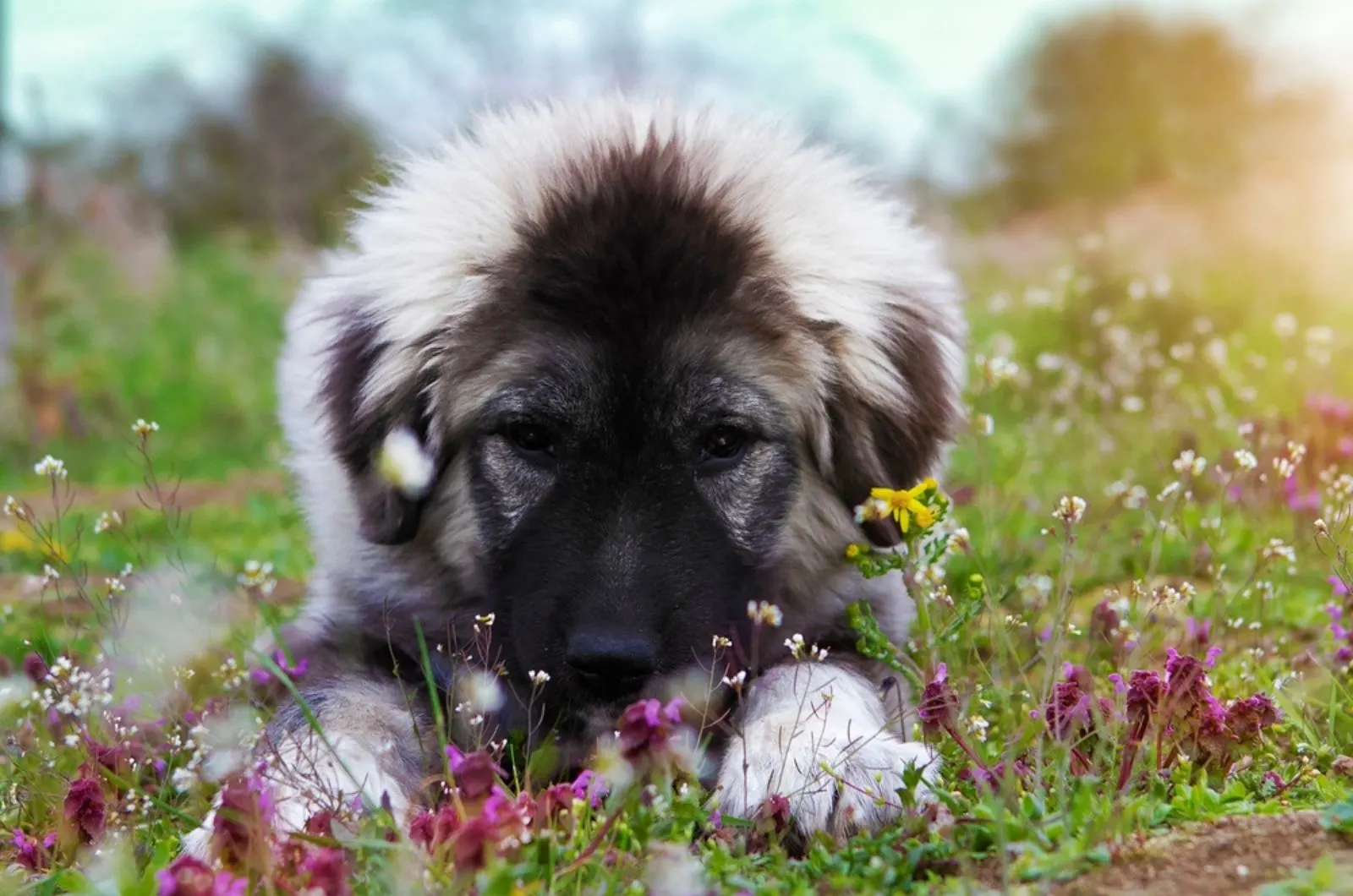 Caucasian Mountain Dogs are often described as strong guardians that aren't suitable for family life (especially with children). Still, this family breeding place has proven that Caucasians can be bred and raised to be good family canines.
Their puppies possess all of the qualities that are considered standard for Caucasian Shepherds. On the other hand, all doggies that come from this place are genetically tested and secured from any genetic conditions.
All of their puppies are considered family rather than simply puppies for sale, which is why the breeder does its best to raise them to be healthy and happy.
Purchasing Process And Pricing
None of the Faithful Guardian Caucasian puppies can be sold without prior reservation.
Firstly, the breeder needs to have enough time to go through the application and communicate with you on several occasions before making the final decision.
Just like you take your time to choose the right pup, some breeders take time to choose future dog owners based on their applications.
Considering that the puppies come in great physical health and that they're also trained according to the early neurological stimulation methods, it can be said that these pups are indeed top-of-the-line pooches.
However, the price of these beauties is not available on the breeder's website, but I'm sure the breeder will gladly answer any of your questions.
Breeder Details:
Address: Wise River, Montana
Phone number: 406 832 3285
Official website: Faithful Guardian Caucasians
Email address: [email protected]
Wrapping Up
There's a great number of Caucasian Shepherd breeders in the United States. However, unfortunately, not all of them are still active, such as the ThunderHawk Caucasians, which has long been known as one of the most reputable breeders of these canines.
Getting a pup is a great responsibility, especially when you're adopting a dog that is strong-willed and has a reputation as a dangerous dog breed.
Of course, if they're trained properly from an early age, Caucasian Shepherd Dogs can be amazing family dogs and excellent guard canines.
READ NEXT:
Caucasian Shepherd Growth Chart — Big And Bold Russian Bear Dogs
Anatolian Shepherd Breeders: All Time Favorites