Anatolian Shepherds are massive herding dogs that originate from Turkey, often referred to as Turks or Turkish Shepherds (coban kopegi).
Another name we often see is LGD which is a short version of "livestock guarding dog". Here's the thing about Anatolian Shepherds and livestock. These large-sized dogs have been protecting households, farms and livestock for centuries. They have proved to be the best guarding dogs ever. In fact, their work ethics and loyalty brought them to Africa where they are officially used to protect farmer's livestock from boars, coyotes, cheetahs, and other wild animals.
But, Anatolian Shepherds are not only known for their incredible working ability and intelligence. At times when Anatolian Shepherds aren't too busy working, these livestock guardian dogs are too busy being loveable family members. So, it's completely understandable why one would like to own an Anatolian Shepherd dog.
Searching for such a working dog like the ASD may be difficult without recommendations. Instead of going around and asking people about the best Anatolian Shepherd breeders in the United States, we have gathered them in this article.
We're here to introduce you to some of the best Anatolian Shepherd breeders around the United States.
Buckle up, we're going on a hunt for some of the most high-quality Anatolian Shepherd puppies!
Anatolian Shepherd Puppies For Sale In The U.S.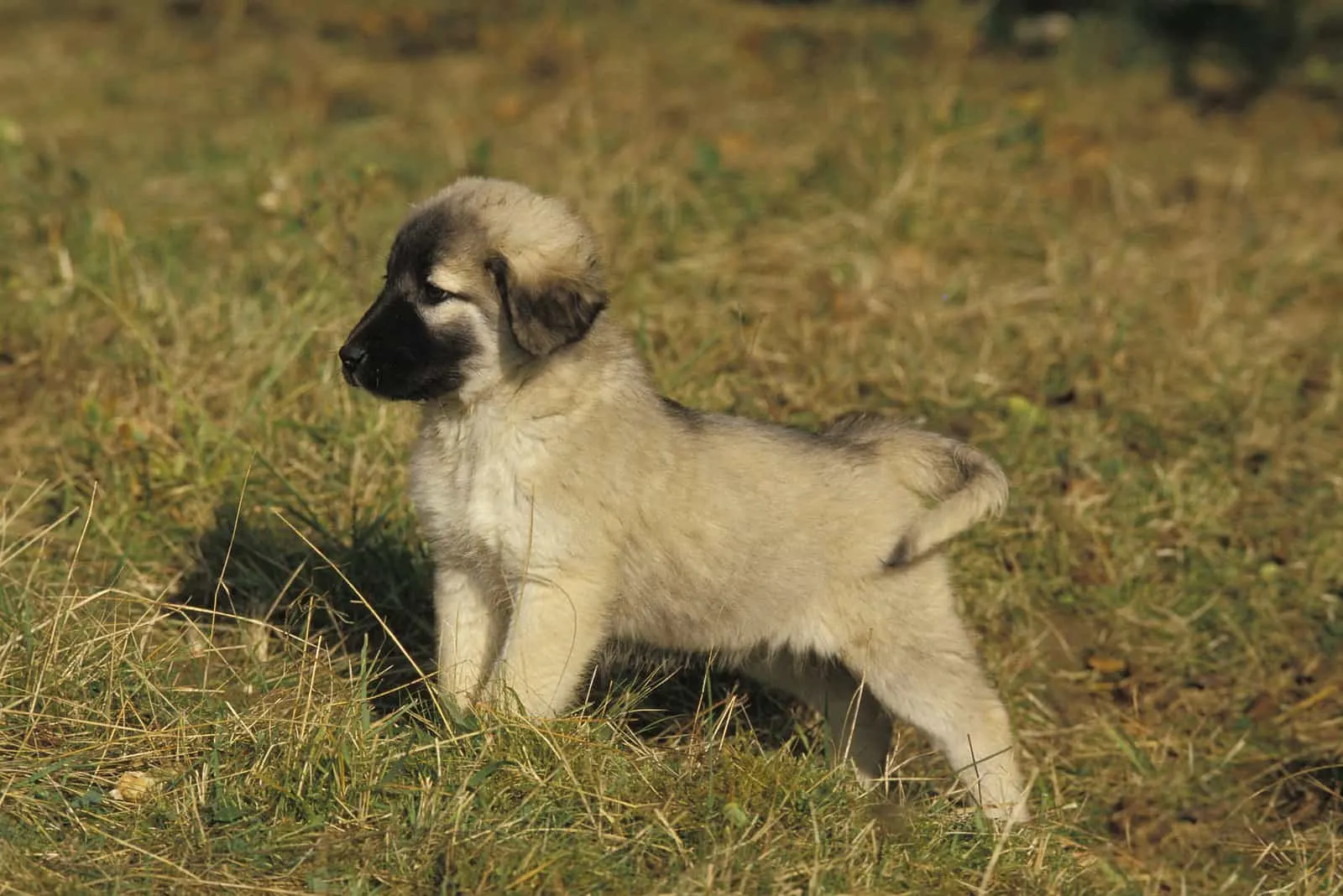 Anatolian Shepherds were first introduced to the United States back in 1950. Originating from Turkey, normally all purebred Anatolian Shepherd dogs were Turkish imports.
They were already well-known herding and guarding dogs. So, most families that owned farms and ranches decided to get an ASD puppy. As agriculture progressed in the U.S., the popularity of Anatolian Shepherd dogs grew.
This led to the American Kennel Club recognizing the Anatolian Shepherd dog by categorizing it in the working group. Here's something most dog lovers find confusing — is the Anatolian Shepherd dog a Kangal? Quick answer is no. Although both of them are similar, these two are separate dog breeds. The AKC recognizes them under one dog breed, whereas other kennel clubs recognize them as two different dog breeds.
From 1999, this officially registered AKC dog breed has made its way to many American farms, households, and ranches. Naturally, dog breeders started introducing these large dogs into breeding programs. Responsible Anatolian Shepherd breeders educated themselves and thought of the best ways to continue producing this wonderful dog breed.
The Anatolian Shepherd breeders in this article demonstrate quality breeding programs that focus on preserving this large dog breed, as well as maintaining quality bloodlines.
With quality lineage, each Anatolian Shepherd dog makes an excellent guarding dog, a diligent hard working dog, a loyal family member, and a show ring champion.
1. Skyview Anatolians, Virginia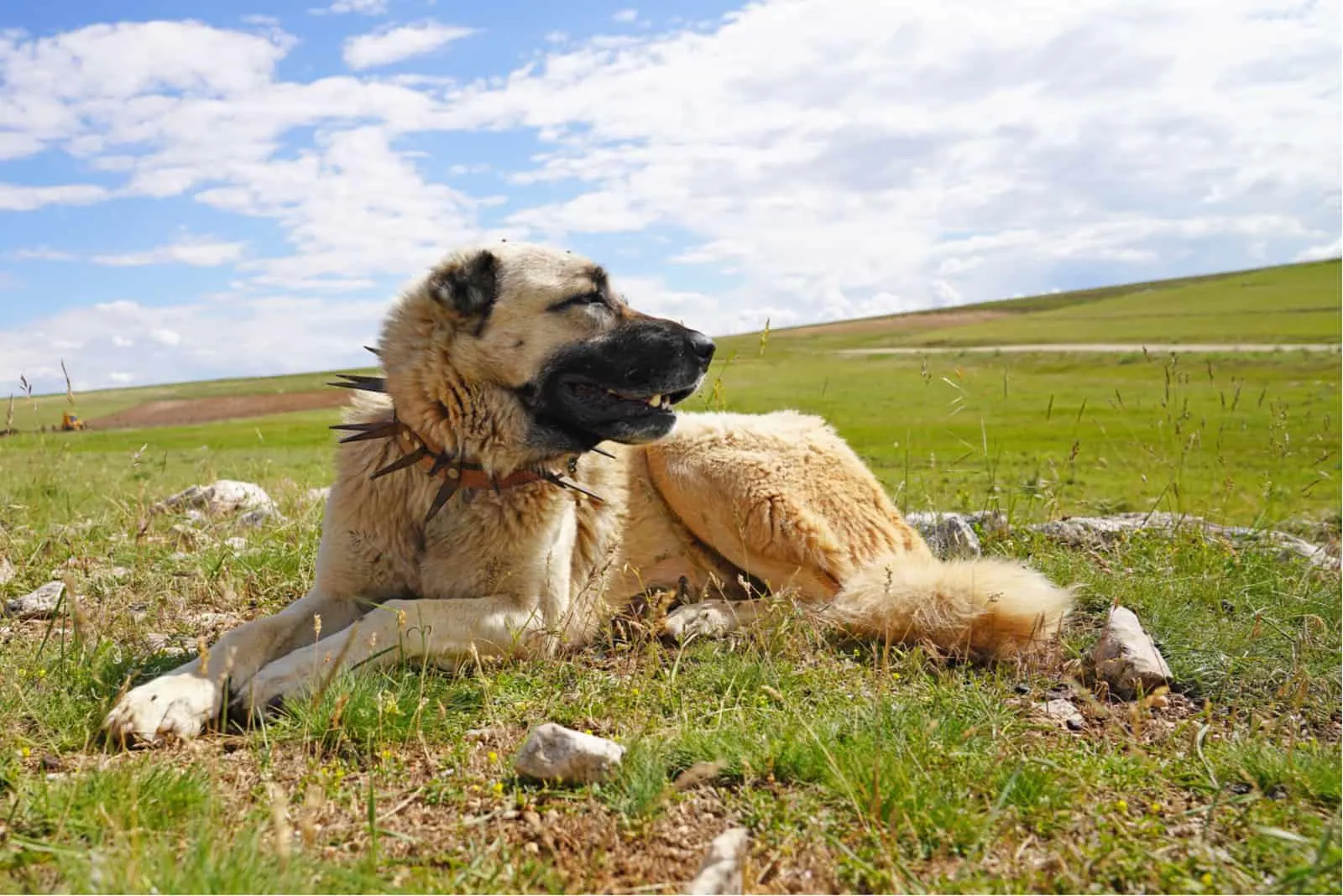 This reputable Anatolian Shepherd breeder is registered by the American Kennel Club. Skyview Anatolians are bronze level AKC breeders of merit who are located on a beautiful ranch. Their Anatolian Shepherd dogs
Who They Are
Skyview Anatolians are American breeders located in Virginia. Their love for Anatolian Shepherds is limitless! With each passing day, Skyview Ranch team devotes themselves to the wellbeing of all of their animals.
Breeding Program
Most of their ASDs are high-quality imported dogs. Their latest breeding stock has been imported from France. In fact, they have developed such an excellent breeding program that they ship frozen ASD semen around America, in order to improve existing breeding stocks all over.
Skyview Anatolians treasure genetic diversity and believe in improving this breed's quality by thoughtfully choosing their Anatolian Shepherd dogs.
What They Offer
Skyview Anatolians offer white, fawn, and brindle Anatolian Shepherds with amazing physical features. Not to mention their performance in show rings — these dogs go home with medals. Alongside purebred Anatolian Shepherds, Skyview Anatolians produces high-quality Border Collies.
Skyview Farm details
E-mail: [email protected]
Website: Skyview Anatolians
Phone: +1 804-263-6270
Location: 2310 Pony Farm Rd, Maidens, VA 23102, United States
Facebook: Skyview Anatolians
2. Salmon Creek Ranch/Timaru Anatolian Shepherds, California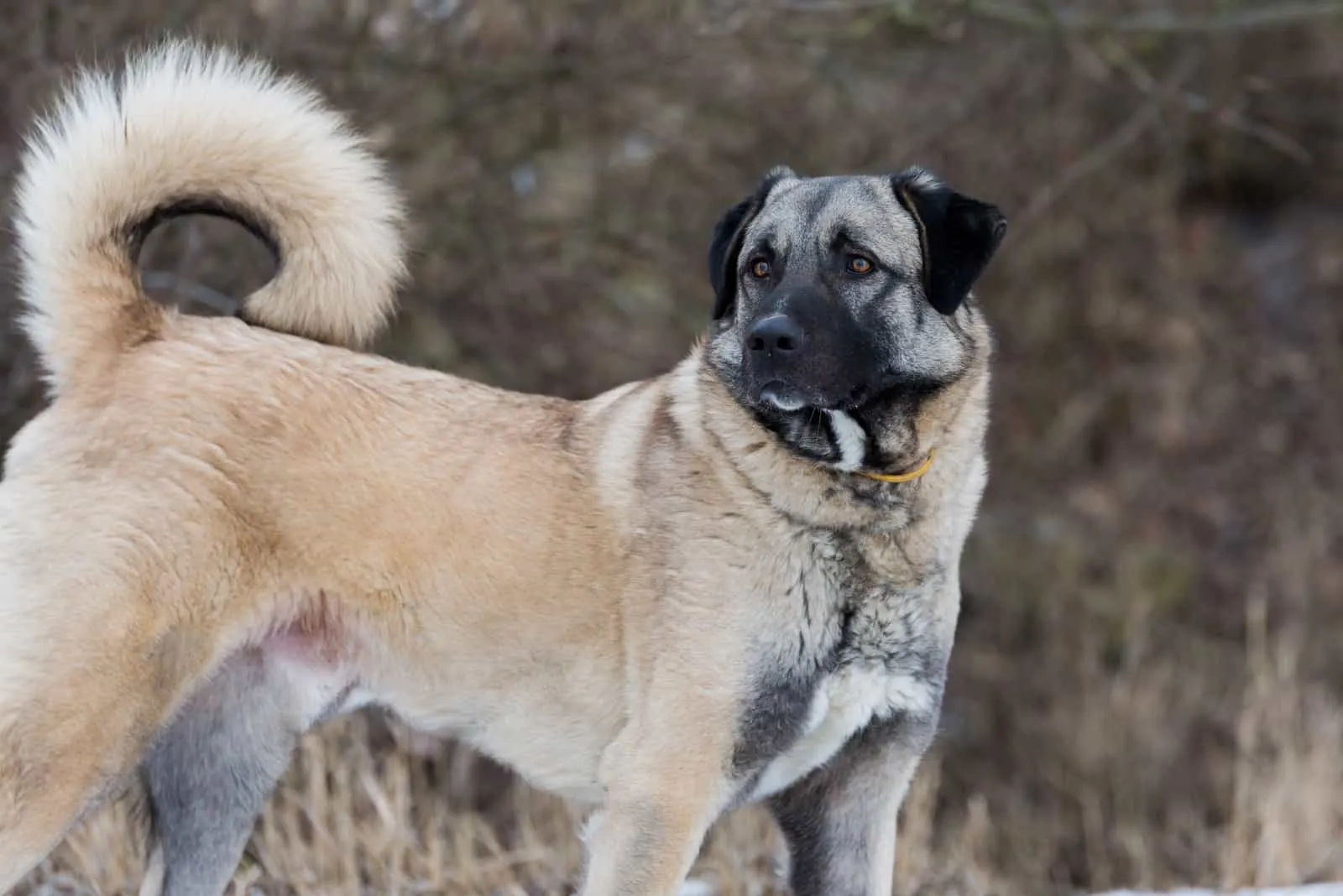 The first ASD breeder we're going to talk about today is the Salmon Creek Ranch. Their farm is located in the Bodega area, California. Their isolated ranch needed an assertive and athletic guardian of their livestock. And, what better guardian to choose than the mighty Anatolian Shepherd dog.
Who They Are
Salmon Creek is primarily a ranch that focuses on producing high-quality livestock and products. To keep things going, they decided to add Anatolian Shepherd guarding dogs to their farm.
Since it is isolated and surrounded by vast bush, Anatolian Shepherd dogs are hired as top-class security. They do a great job of protecting and guarding livestock, as well as humans.
Breeding Program
Salmon Creek's breeding program is based on careful selective breeding according to the AKC breed standards.
They believe that a healthy Anatolian Shepherd dog has the best predisposition to becoming an excellent working dog and a loving family member.
That being said, Salmon Creek Ranch's main goal is to produce an athletic, versatile, and assertive Anatolian Shepherd puppy that inherits the best working traits.
What They Offer
With such an amazing breeding program, Salmon Creek Ranch offers only the best Anatolian Shepherd dogs. Getting a Salmon Creek Ranch ASD means that you are getting a loving family house dog and an attentive ranch dog.
All Salmon Creek ASDs receive age-appropriate immunization, as well as early socialization training. Moreover, each ASD is cleared of hereditary breed-specific diseases such as hip and elbow dysplasia, and autoimmune thyroid diseases.
Therefore, each Salmon Creek Anatolian Shepherd comes with an OFA certification. They currently offer adult dogs, but you can contact them for information about upcoming ASD puppy litters.
Salmon Creek Ranch/Timaru Anatolian Shepherds details
E-mail: [email protected]
Website: Salmon Creek Ranch
Phone: (707) 876-1808
Location: 1400 Bay Hill Rd., Bodega, California 94922
Facebook: Salmon Creek Ranch
3. WhiteKnight Guardians Anatolian Shepherd Dogs, Tennessee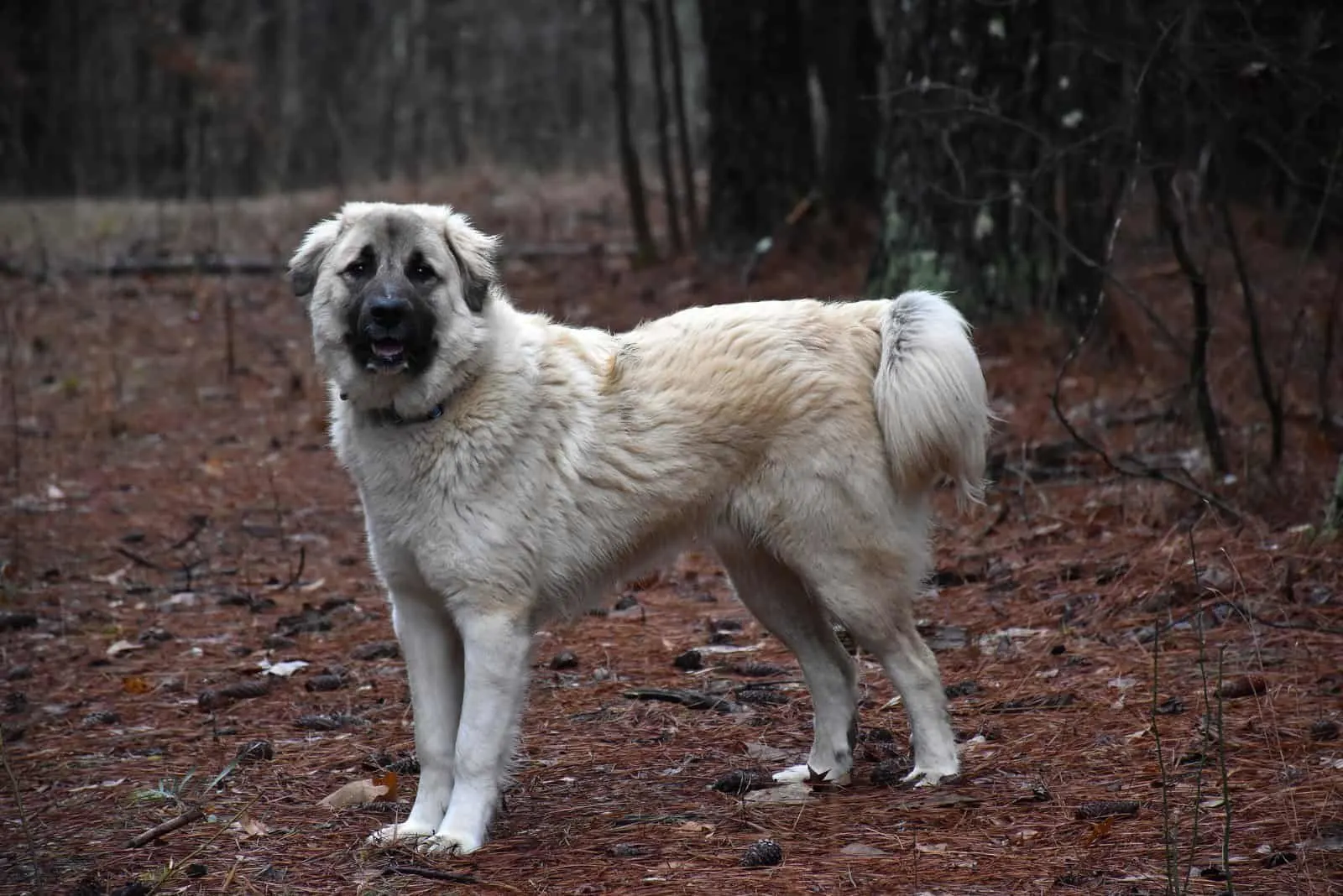 White Knight is known as someone who comes to help in crucial times. That's just what an Anatolian Shepherd dog is. Not only did these breeders carefully choose a name suitable for the ASD breeding program, but they have also produced premium show dogs.
Who They Are
WhiteKnight Guardians are a ranch located in New Tazewell, Tennessee. They are an AKC registered kennel that is known for producing quality ASD bloodlines.
Their dogs are well-known in show rings where they demonstrate their athletic skills, intelligence, and agility. Alongside great show ring performance, their ASDs thrive in their natural environment — guarding livestock on the ranch.
Breeding Program
Due to the fact that they import selected ASD breeding stock from Turkey, the WhiteKnight Guardians proceed with breeding quality ASD bloodlines. Their mission is to pass incredible working and guarding traits from each dog parent to offspring. That way, their ASD lineage is preserved and maintained. They also focus on improving bloodlines from available Anatolian Shepherd dogs on the market.
What They Offer
Show-quality Anatolian Shepherd puppy and adult dogs that are well socialized and adjusted to different environments. Their Anatolian Shepherd dogs come in various coat colors — from white, fawn, and brindle. Every puppy is backed with a pedigree and full veterinary records.
Since every WhiteKnight ASD goes through OFA and PennHip health tests, each is provided with a health certificate. Their website is full of detailed information about the ASD breed and buying conditions. They also offer educational and show videos for potential ASD buyers.
WhiteKnight Guardians are expecting a new puppy litter this June, so make sure to stop by their website!
WhiteKnight Guardians Anatolian Shepherd Dogs details
Website: WhiteKnight Guardians Anatolian Shepherd Dogs
Phone: (423) 526-2093
Location: 308 Leatherwood Hollow Rd, New Tazewell, TN 37825
4. Autumn Acres Ranch, Oklahoma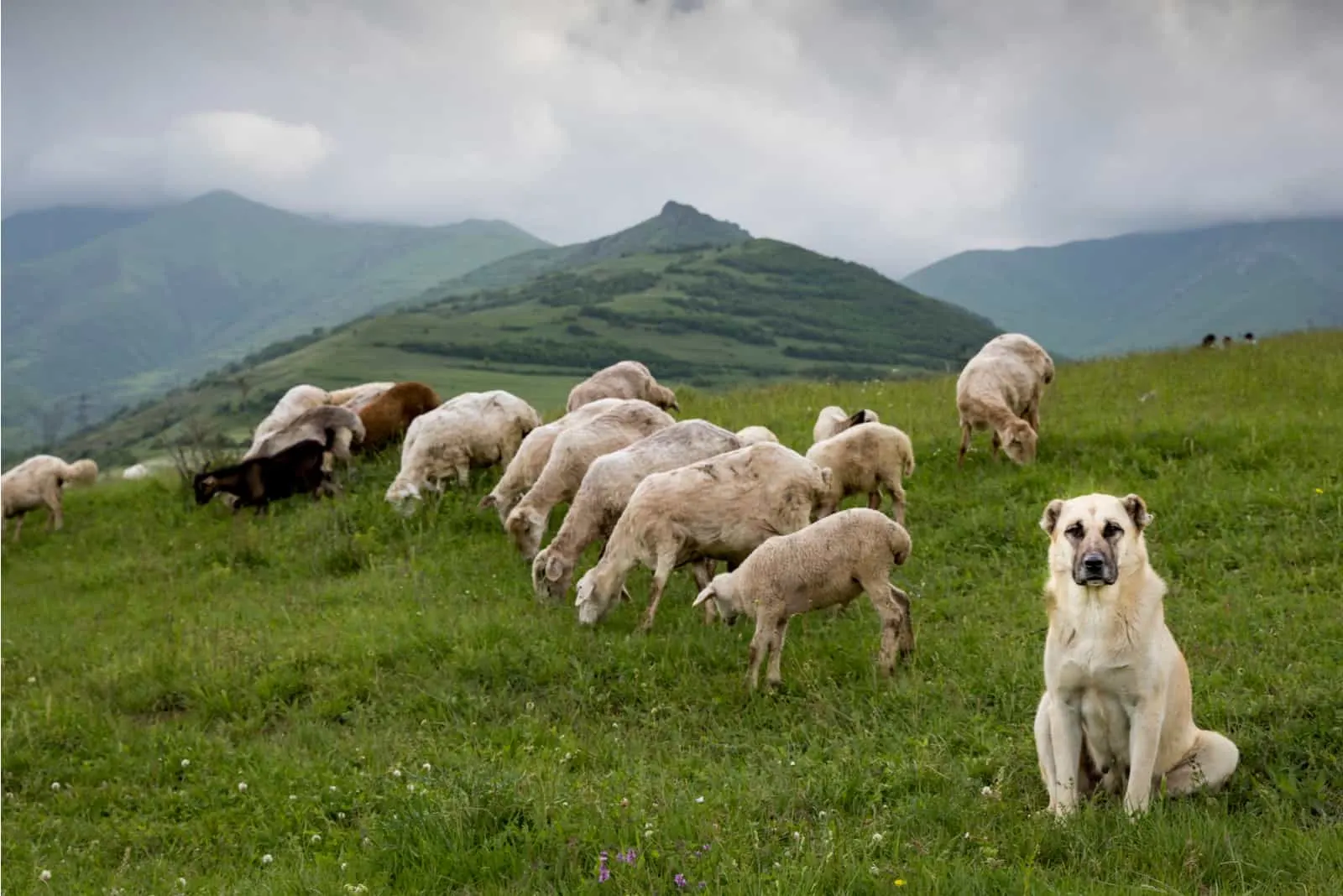 Like most ranches, Autumn Acres raises different types of livestock animals. What makes this ranch different and unique is their purebred Anatolian Shepherd guarding dogs.
Who They Are
Autumn Acres Ranch are registered reputable breeders by the American Kennel Club (AKC). They are also proud members of the Anatolian Shepherd Dog Club Of America (ASDCA). They are located in the rural area around Sitwell, Oklahoma. Autumn Acres Ranch has been producing quality Anatolian Shepherd dogs for over eight years.
Breeding Program
Their breeding program is among the best breeding programs around the States. Their dogs are always surrounded by many farm animals like horses and beef cattle. This means that these Anatolian Shepherd dogs are well-socialized and trained.
In fact, the Autumn Acres team trains each Anatolian Shepherd dog to be the best guardian of the flock and to be the best family companion. They put a lot of effort into breeding these working dogs exactly how they were originally bred. Therefore, their dogs are best for people who own ranches and farms.
What They Offer
Each ASD puppy from Autumn Acres Ranch is set to meet a compatible, loving family. This means that each aspiring ASD owner will have to go through an evaluation process in which these breeders choose the best match.
Anatolian Shepherd puppy price varies between $3,000 and $5,000. What's included in the price? AKC registration, veterinary records, full pedigree of parents and puppies. This reputable breeder offers lifetime support for each new Anatolian Shepherd owner. Hurry up and reserve your Anatolian Shepherd puppy! Their next litter is due July this year!
Autumn Acres Ranch details
E-mail: [email protected]
Website: Autumn Acres Ranch
Phone: (918) 410-2359, (918) 507-2811 (David), (918) 507-2812 (Lorri)
Location: 472450 E. 790 Rd. Stilwell, OK 74960
Facebook: Autumn Acres Ranch
5. Sweet Water Anatolians, California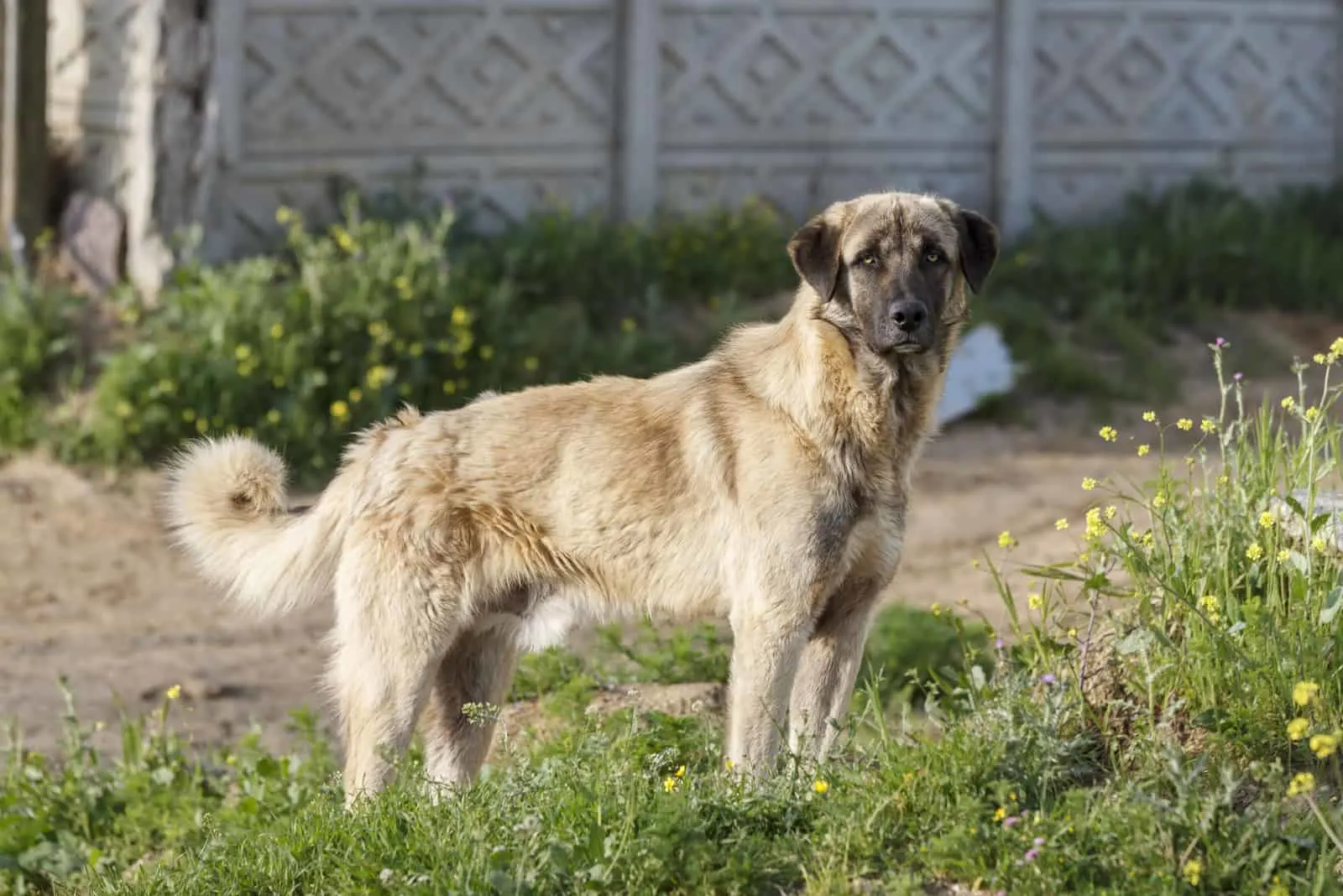 Sweet Water Anatolians breeder is one of those Anatolian Shepherd breeders that will leave your mind blown! Although they do not have an official website, you can find information on the American Kennel marketplace.
Who They Are
Sweet Water Anatolians is an AKC registered breeder. The woman behind this Anatolian Shepherd breeding business is Elisa Stern. She has been breeding Anatolian Shepherd dogs since 2020, so this is a relatively new breeder on the scene.
Breeding Program
Their breeding stock of high quality bloodlines from Arkansas. Their top trait is specializing in rare Anatolian Shepherd colors. Their ASDs come in a rare variant of Tri-color coat colorings. Since this is a new breeder and their breeding program includes rare litters, it is advised to contact the breeder to ask for upcoming puppies.
What They Offer
Sweet Water Anatolians offer purebred Anatolian Shepherd dogs with a high-quality pedigree. Their dogs make amazing family members and working dogs. They provide AKC registration that is limited, as well as all necessary veterinary records and documentation.
Sweet Water Anatolians details
E-mail: [email protected]
Website: Sweet Water Anatolians
Phone: (661) 212-8237
Location: Santa Clarita, CA 91390, United States
Facebook: Sweet Water Anatolians
How Much Does An Anatolian Shepherd Puppy Cost?
Even though these large dogs are mostly imported from Europe or Turkey, the average cost of an Anatolian Shepherd puppy in the U.S. is around $1000. Depending on the breeder and his breeding program, these puppies can get up to $4000.
This article features some of the best Anatolian Shepherd breeders in the United States, so the price of their purebred Anatolian Shepherd puppies may get higher than average.
However, paying more for a high-quality puppy means that you will spend less money on health check ups. Anatolian Shepherd dogs are genetically prone to thyroid diseases, joint luxations, and heart problems. Quality breeding programs that these Anatolian Shepherd breeders offer guarantee exceptional health background of their dogs.
Due to the fact that Anatolian Shepherds primarily derive from Mastiff-type dogs, chances are you will stumble upon Anatolian Shepherd mixed breeds. Usually, these hybrid dogs cost between $800 and $1500.
Considering the Anatolian Shepherds lifespan, this working dog will guard you and your household for up to 13 years, you will have to make a good financial plan.
Final Thoughts
Anatolian Shepherd dog is a large breed of dog. All large dogs require a lot of space and training. If you live in a small apartment, the Anatolian Shepherd dog is definitely not for you. However, if you can provide it with a lot of exercise throughout the day, this large dog may adjust to an apartment.
Anatolian Shepherd dogs are best suitable for people who live in houses with bigger gardens. In fact, the best environment for an Anatolian dog is on a ranch or a farm. They were bred to guard livestock, so their personalities are best shown in such environments.
Another thing to have in mind is that ASDs are double-coated dogs. They acquire a thick undercoat which helps them withstand both cold and warm temperatures. So, alongside indoor housing, it's best to give your ASD an outside living space.
If you have any concerns and questions about keeping an Anatolian Shepherd dog, feel free to contact any of these Anatolian Shepherd breeders.
Related Content
• German Shepherd Breeders In Washington: PupVine's Top 13
• The Top 10 Best Golden Retriever Breeders In Georgia Of 2022
• 8 Best Australian Shepherd Breeders In The United States In 2022