There are plenty of Dogo Argentino Breeders on the market, but only a handful are worthy of your money and time.
Breeding and raising a Dogo Argentino requires certain skills and a lot of experience, which are the traits of reputable Dogo Argentino breeders.
The Dogo Argentino is an amazing breed, although it's not as popular as Bulldogs, German Shepherds, and others.
The creator of this breed is Dr. Antonio Nores Martinez, who mixed the Cordoba Fighting Dog with the following breeds:
• Old English Bulldog
• Dogue de Bordeaux
• Pyrenean Mastiff
• English Pointer
• Boxer
• Irish Wolfhound
• Spanish Mastiff
The Dogo Argentino is a beautiful dog with a short, white coat that often reminds people of the American Pitbull Terrier, although they're not breed-related.
Dogos are generally considered hunting dogs, which is one of the main reasons why they were bred in the past, but they can also be great family pets. They're good with kids and adults, but they're also great guard dogs!
If you're looking for good Dogo Argentino breeders, search no more – just scroll down and find the one that's suitable for you!
Dogo Argentino Puppies For Sale
Good Dogo Argentino breeders aren't easy to find, that's for sure, but it's far from impossible.
If you're not sure which ones are trustworthy, you can check this list and choose a reputable breeder near you.
Here is our top six pick:
1. Dogos del Gran Reino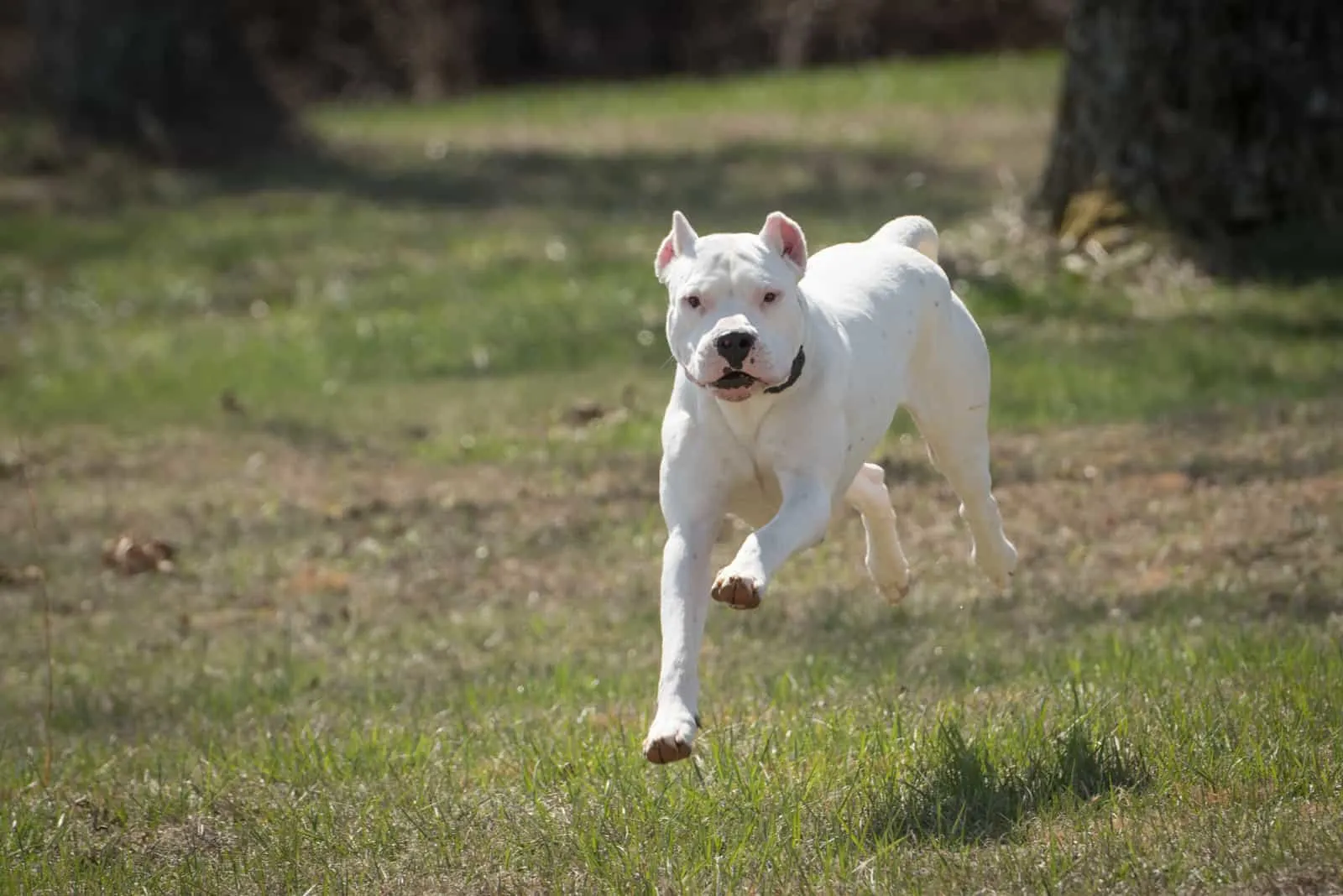 Ethical breeding is the main priority of Dogos del Gran Reino, along with the preservation of the Dogo Argentino breed.
This kennel from California claims that they follow the original rules and standards of the original creator of this breed, Dr. Antonio Nores Martinez, who was looking for the perfect hunting dog and a lovable family pet.
Lynn Felix is the owner of this kennel. She describes Dogos del Gran Reino as the birthplace of Dogo Argentino champions and those who are yet to become ones as soon as they finish the process of getting their titles.
The thing I liked the most about this kennel is the attention they provide to every Dogo Argentino puppy. The breeder does their best to offer you high-quality puppies with a strong pedigree.
Canines are being evaluated each year by expert judges in conformation (breed) shows.
The breeder also claims they care about quality more than quantity, and they also make sure every Dogo Argentino puppy from their kennel ends up in a home full of love and care.
Every pup goes through the basic training of socialization with other pets and children. They're also taught simple commands and manners.
The breeder ensures that every puppy is fully vaccinated, microchipped, and free from worms, which can be confirmed by documentation and the vet.
You'll receive a two-year health guarantee that includes genetic issues and deformities. Every dog is subjected to health testing, including:
• Elbow dysplasia
• Hip dysplasia
• Congenital deafness
• Cardiac testing
Each puppy comes with a little surprise as well! The breeder makes sure you're fully equipped for your new puppy by gifting you with a Puppy Starter Kit!
Website: Dogos del Gran Reino
Contact number: (760) 574-2458
Email address: [email protected]
Location: Blythe, California
2. Schaffer Ridge Dogo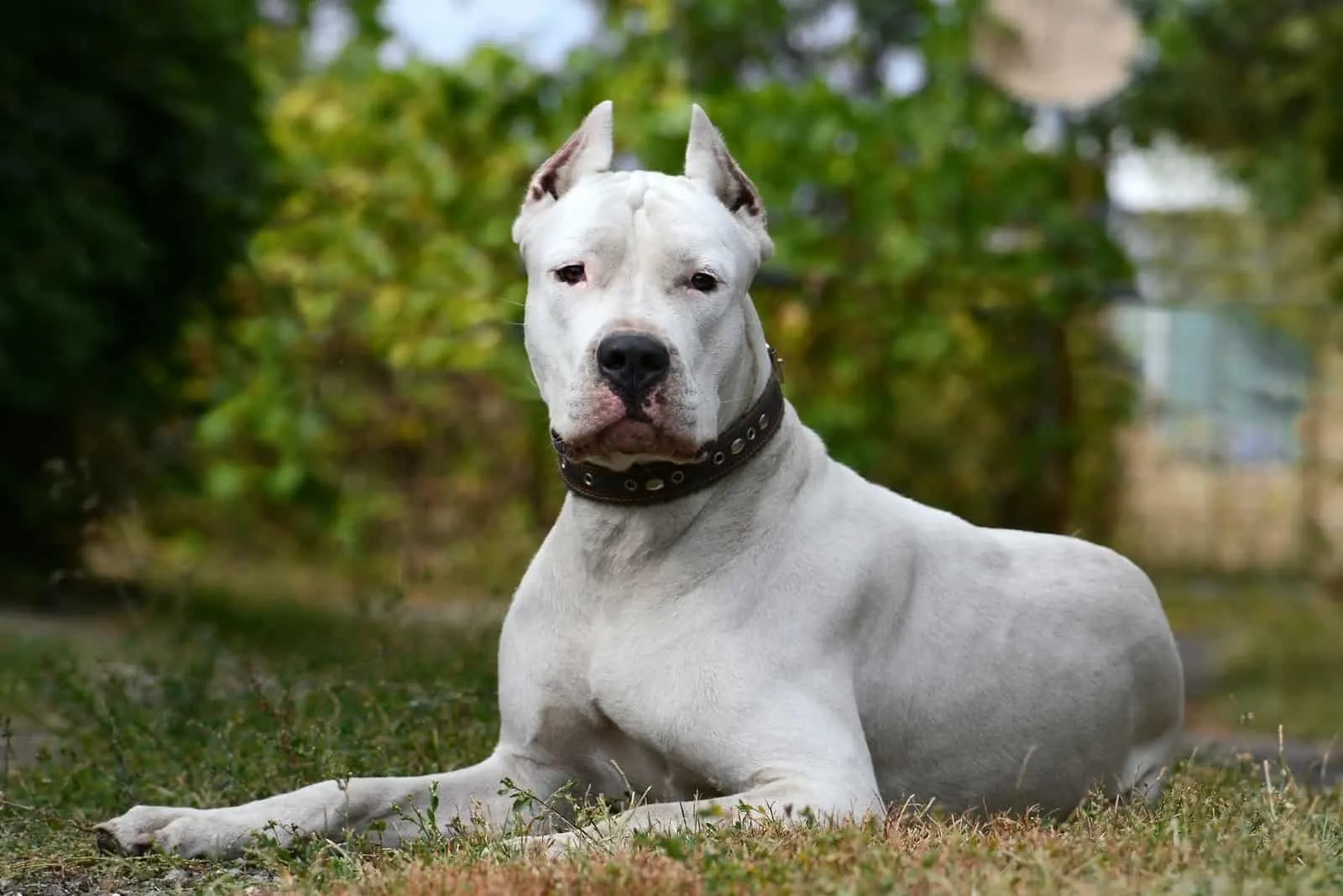 This breeder takes pride in the great quality of its Argentinians and the business itself, which turned into a valuable family tradition.
The Schaffer family has been breeding and raising Dogos for more than twenty years. Their success has resulted in expansion to other states, so now you have the chance to visit them in Texas and Florida as well depending on your location.
According to reviews and testimonials, this is one of the best Dogo Argentino breeders that offer purebred dogs that come from La Cocha, Cordoba.
This breeder trains its puppies through the "Puppy Culture" breeding program, like the majority of other reputable breeders.
The training also includes various activities such as potty training, socialization with people and other dogs, mental stimulation, sound stimulation, etc.
As you may already suppose, all puppies are in great condition, which is proven by various screenings and health tests, including the B.A.E.R. hearing test, bone diagnostics, deworming, and others.
The Schaffer Ridge breeder provides the future owner with all health certificates, and a one-year guarantee on health (the guarantee covers genetic deformities).
The 400-acre property is the perfect place for dogs that are raised to become family members. Dogo Argentinos are generally considered aggressive, and this kennel is here to prove that Argentinians are far more than fighting dogs.
You probably won't get your pup instantly, but I'd say these puppies are definitely worth waiting for. If you wish to get a puppy from this breeder, you can apply and get additional information through the contact form on their website.
Website: Schaffer Ridge Go Kennel
Location: South Carolina, Florida, Texas
3. La Historia Dogo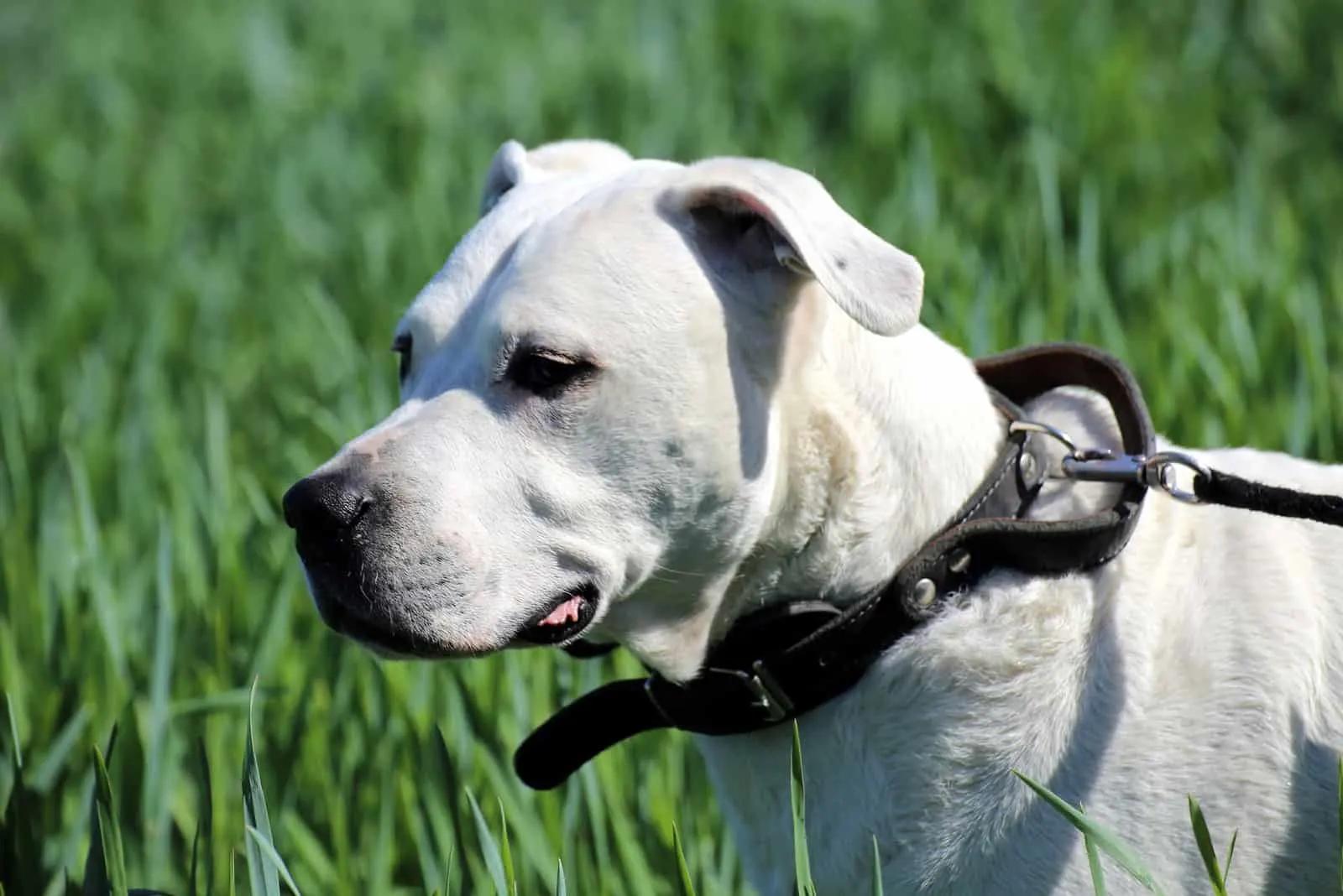 The owner of this facility, Joshua Faulkner, is very determined when it comes to breeding. He believes that Dogo pups should be only bred, not bought, in order to offer the best quality.
Their dogs are ready for new homes because they pass through physical and mental training. Every pup is taught how to behave with well-mannered children and other family members.
Every puppy from this breeder is vaccinated, examined, dewormed, and ready to enter its new home.
The thing that melted my heart is that this breeder provides the new owner with the puppy's favorite food (a small pack) and a toy that contains the scent of its siblings.
Most trustworthy Dogo Argentino breeders offer a health guarantee, but La Historia is one of the few that provides you with a lifetime warranty on congenital deformities.
All you need to do to get a puppy from this facility is contact the owner via their website, or phone or email and you'll get all the info you need (as simple as that).
Website: La Historia Dogo
Contact number: 631 680 7347
Email address: [email protected]
Address: Long Island, New York
4. Triple M Dogo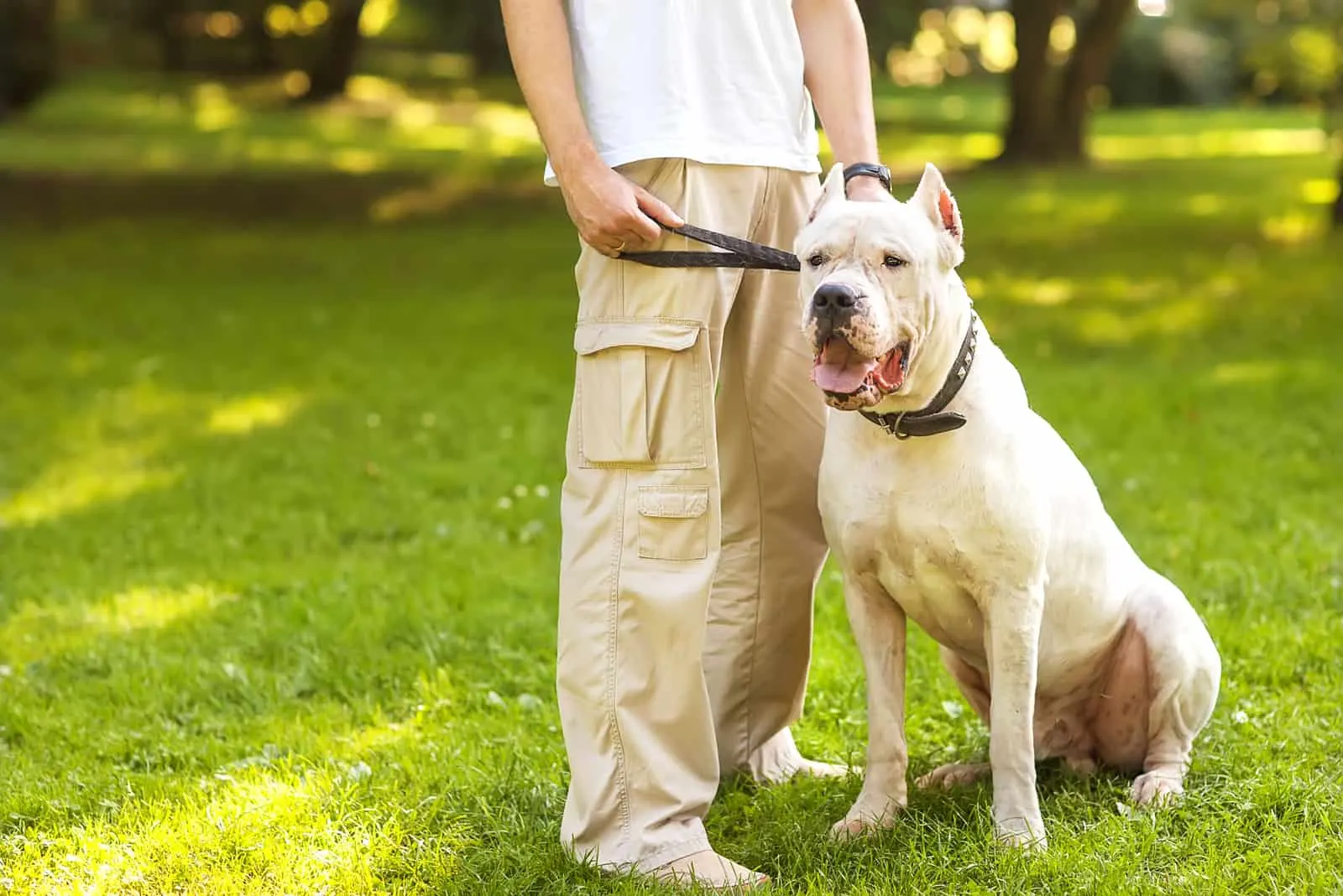 The main focus of this breeder is to provide you with a big-game hunting dog raised in a healthy environment.
The owners of this kennel let the results speak for themselves, which is why they include a one-year health guarantee for genetic deformities.
As a future owner, you receive all necessary documentation, including health certificates, a registration form from the American Kennel Club (AKC), vaccination and microchip certificates, and dog food (starter pack).
Argentine dogos from this breeder go through a thorough examination before they enter their future owner's home.
Each pup is raised by the standards of Dr. Martinez, and trained for socialization with kids and other dogs.
The breeder states that pups also go through mental stimulation training, so you don't have to worry whether your dog will have any negative reaction to sudden sounds or other stimuli.
They're here to prepare the puppy for your home and your family, which is why I'm sure your new puppy will easily adapt to the new environment.
Website: Triple M Dogo
Contact number: (361) 944-7807 (text)
Email address: [email protected]
Location: Victoria, Texas
5. Pure Dogo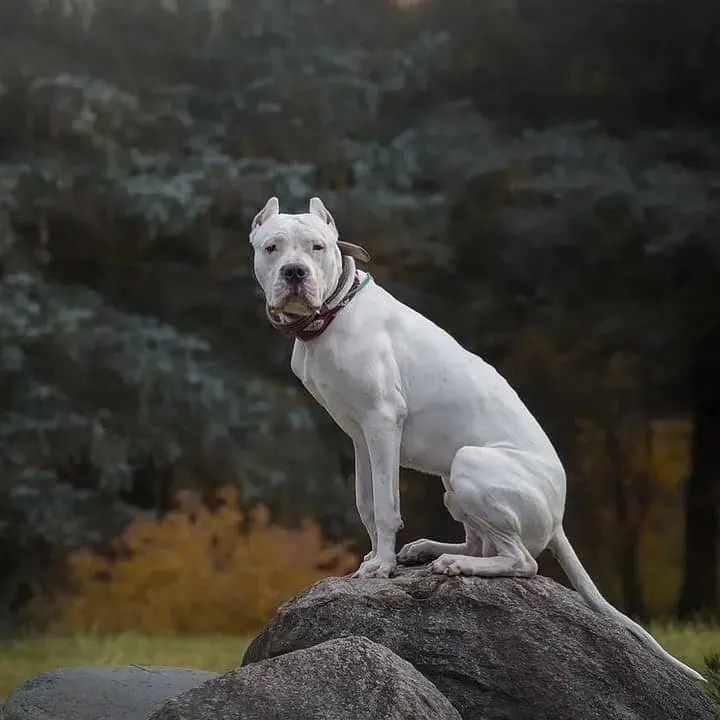 Photo from: @dogoargentino.us
Awarded as the Best Dogo Argentino breeder in 2017 by the Vetary, Pure Dogo offers purebred dogs that fulfill all breed standards.
There's an interesting story behind this breeder's success. They first started as Rottweiler breeders in 1985. Six years later, they were introduced to the Dogo Argentino dog breed, and it didn't take long until they started breeding them.
The breeder provides all information about the puppy's parents on their website, including the main characteristics and titles.
However, if you're interested in more details, you can contact the kennel, which will answer all your questions as soon as possible.
Website: Pure Dogo
Contact number: (760) 812-0686
Email address: [email protected]
Location: Valley Center, California
6. Circle S Kennels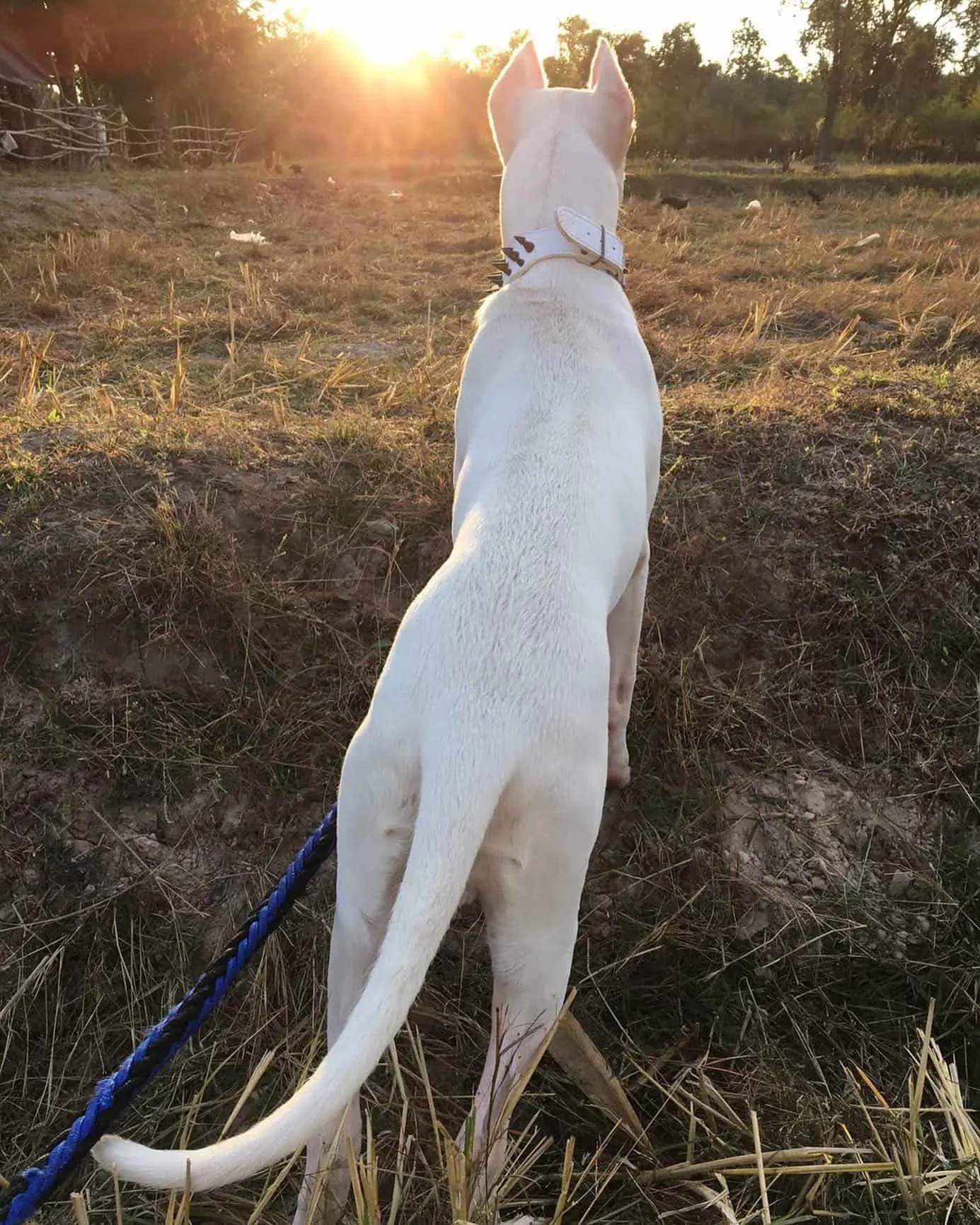 Photo from: @auyauynoi
If you're a Dogo Argentino breed lover, you may have already heard about the La Kocha Kennels in Cordoba, Argentina, also known as the birthplace of this amazing breed.
Well, if Argentina sounds too far for you, even though you really want that Argentinian dogo, Circle S might make your dreams come true!
According to the statements from the breeder, Circle S offers high-quality descendants of the La Cocha purebred canines.
With a dog from Circle S, you'll be able to play, cuddle, and hunt hogs and wild boars. These canines are suitable for police or military work, and search and rescue as well.
If you're looking for show bloodlines, Circle S will provide you with the best puppies that'll take everyone's breath away.
The breeder claims that all dogs are regularly tested. Most clients are amazed by the owner's approach and availability.
In case you're interested in puppies from this breeder, you can contact them via email or phone for the price and other details.
Website: Circle S Kennels
Contact number: (501) 206-5007
Email address: [email protected]
Location: Heber Springs, Arkansas
How much does a Dogo Argentino dog cost?
The price can go up to $8,000 depending on the breeder's reputation, bloodline, and overall condition.
The price is an important factor for the majority of people, which is no surprise, as most of them try to find a balance between the price and the quality of the dog.
Such dogs with a high prey drive are considered great hunting dogs (they could even catch pumas and wild boars). However, they can also be wonderful family pets depending on the way they're trained.
The price might go up because of their versatility, but they're worth every penny!
Final Thoughts
Getting a dog is a whole process that most of your family goes through with you.
The most important part of this process is finding the right breeder.
There's a large number of Dogo Argentino breeders on the market, but not all of them are trustworthy.
If you're a first-time owner, you might not realize there's anything shady about your future puppy until it arrives at your home. It won't take you long to realize your pup is of a mixed breed rather than a purebred Dogo.
But, there's no need to fear. There are plenty of reputable Dogo Argentino breeders in the U.S., and I hope you managed to find the one that suits your needs on this list.
Good luck with your search!
Read Next: Best English Setter Breeders