In this article, we will be listing the most respected and reliable Doberman breeders in Colorado. So, if you live in The Centennial State and have an interest in buying a Dobe, stick around for the rest of the post.
Doberman Pinschers usually receive a bad name for being, especially in the media, but in reality, they are the exact opposite. Dobermans are sociable, playful, and very tolerant, plus they get along well with kids and families.
The people on this list of Doberman breeders in Colorado make sure that they provide the best possible living conditions to their Dobe puppies before they send them out into their new homes as healthy, happy, and well-behaved dogs.
Doberman Puppies For Sale In Colorado
Selecting the most reliable breeder is the most critical moment in finding a Doberman puppy, and it can occasionally feel like an overwhelming job.
To make your search as simple as possible, we have compiled a list of the best Doberman breeders in Colorado.
Each breeder has been thoroughly vetted by us, and we've learned that they're dedicated to raising Doberman Pinscher puppies that are prepared to find their permanent homes.
Browse our directory of Doberman breeders in Colorado to locate the best puppy for you.
1. Rocky Mountain Dobermans — Crawford, CO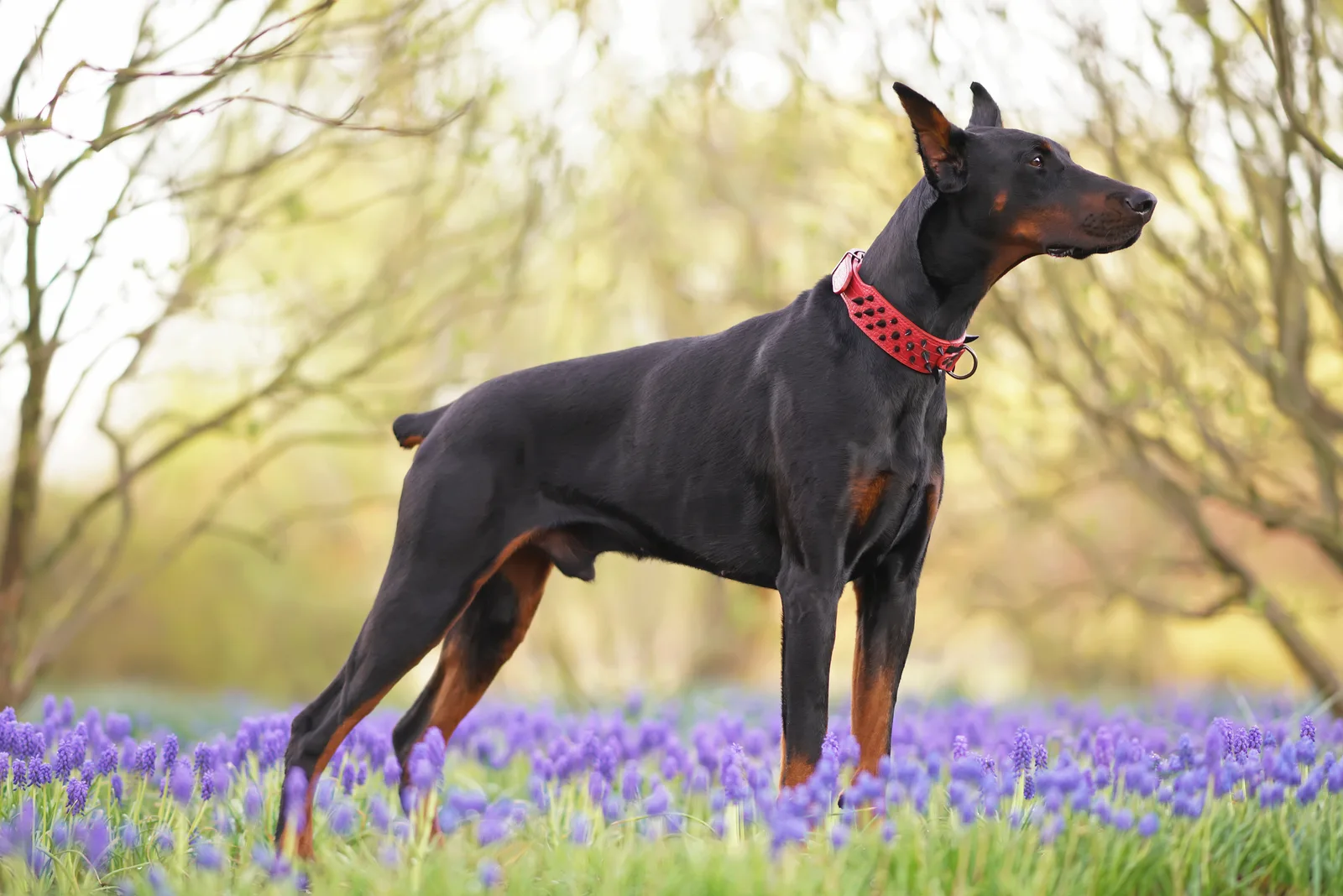 A small selection of exceptional European Dobermans is available from Rocky Mountain Dobermans. They guarantee to provide you with a gorgeous Doberman who was reared on a ranch and treated like family rather than being kenneled.
Before leaving their loving care and moving into their forever homes, pups will have had their ears cut, tails docked, dewclaws removed, dewormed, and two rounds of vaccinations.
Additionally, your puppy will be delivered to you with AKC papers and a 3-year health guarantee.
Depending on sex and pedigree, their Dobermans range in price from $4,000 to $5,000. Puppies can be taken home by new owners when they are ten to twelve weeks old.
Rocky Mountain Dobermans Contact Info
Website: Rocky Mountain Dobermans
Email: [email protected]
Phone: 970-424-3690
Address: 34411 B25 Rd Crawford, Colorado 81415, United States
2. Western Colorado European Dobermans — Grand Junction, CO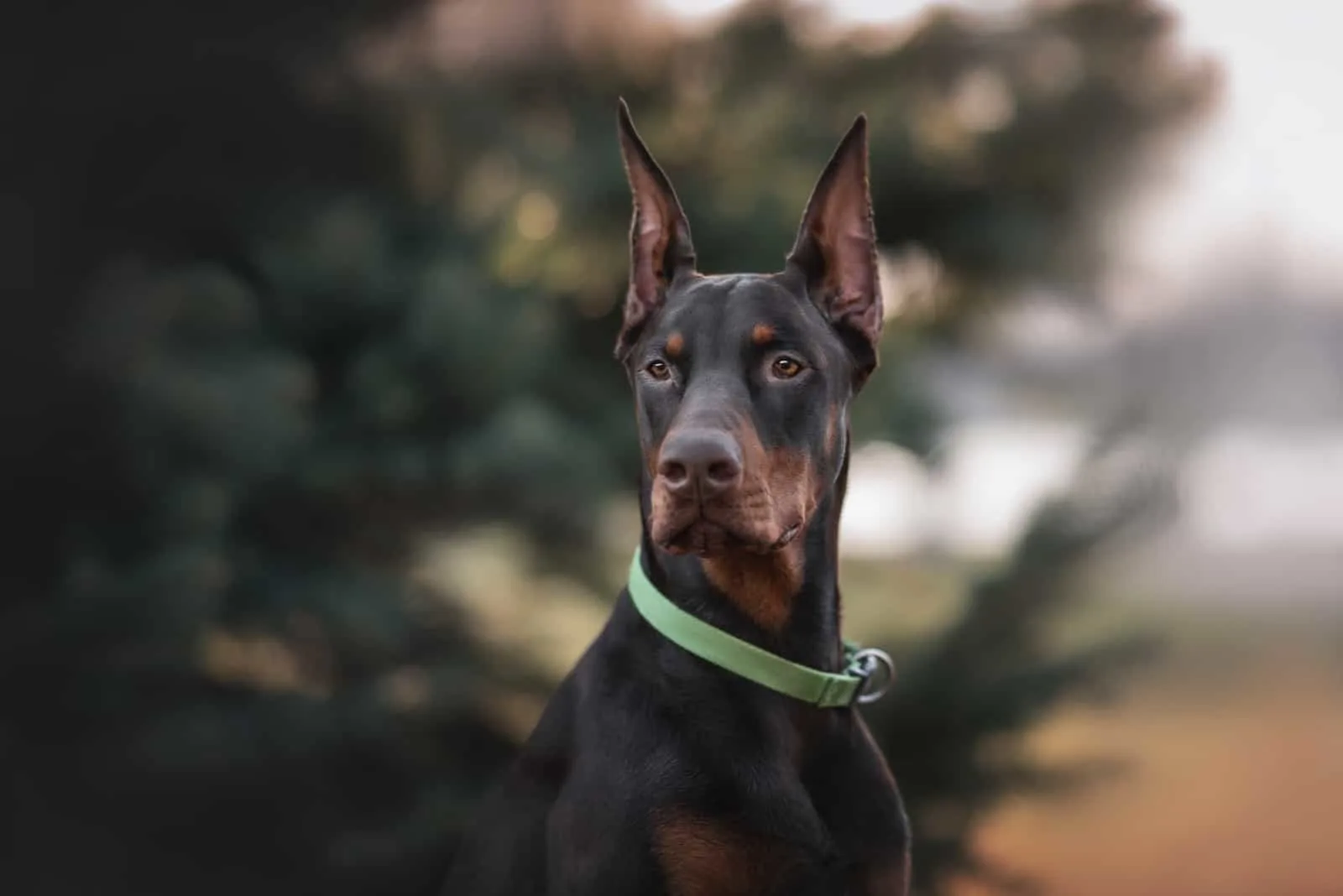 They are an elite producer of purebred European Doberman Pinschers bred for conformation and descended from illustrious national and international champion bloodlines.
Full American Kennel Club (AKC) registration is included with every Doberman puppy that you buy from them, as well as medical paperwork that confirms that they are free of Von Willebrand's disease (VWD), among other things.
They raise European Doberman puppies in Grand Junction, Colorado, at reasonable costs, with prices beginning at $2200, which is not bad considering the prestigious caliber of the bloodlines.
Western Colorado European Dobermans Contact Info
Website: Western Colorado European Dobermans
Email: [email protected]
Phone: 970-234-2143
Address: 505 Florence Rd, Grand Junction, CO 81504, United States
3. TLC Kennel — Eastern Colorado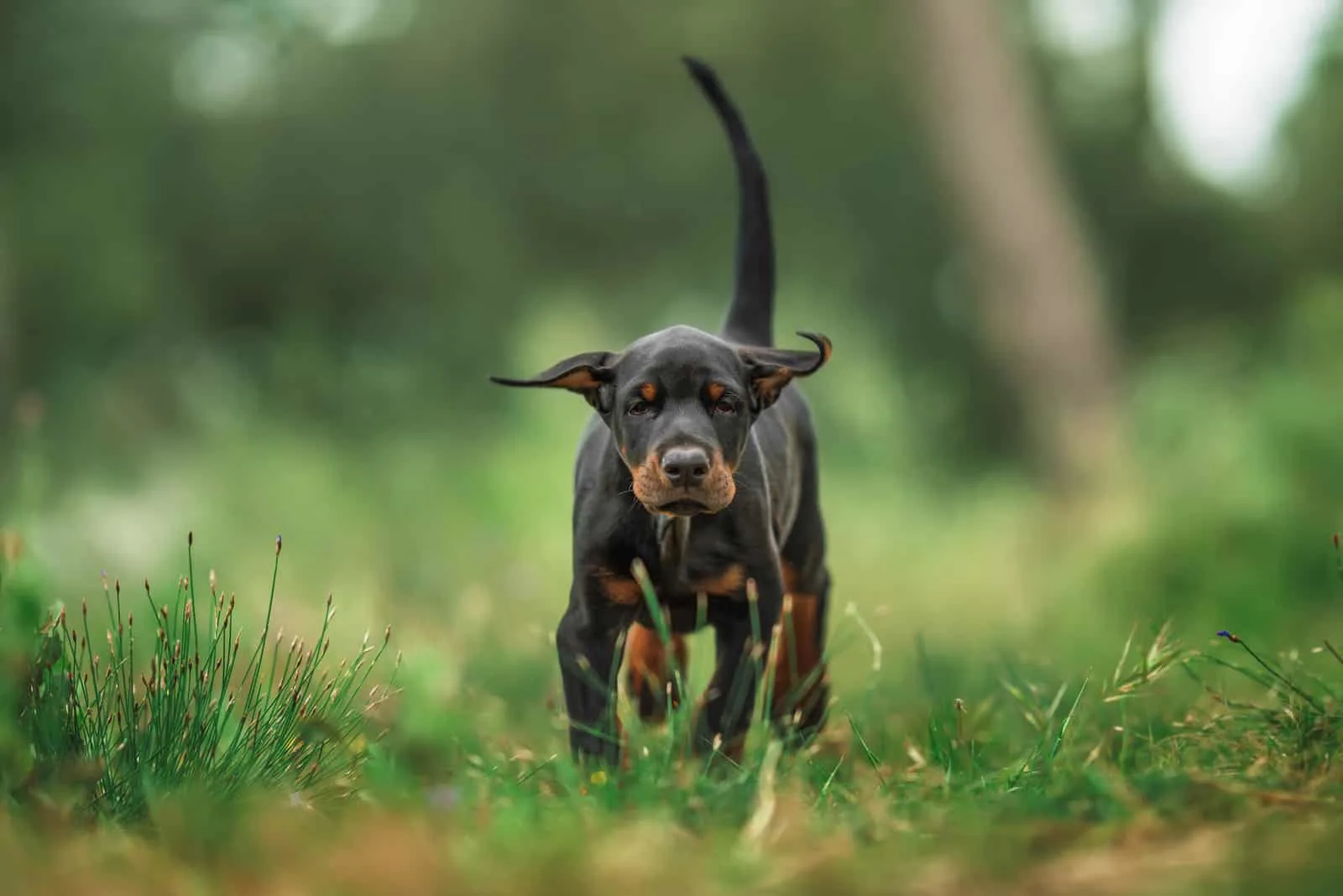 The proprietors of TLC Kennel provide a variety of breeds from which you can select a pet, and they work hard to make sure that your puppy fits in with your family's lifestyle.
The business is licensed by the USDA and the family that owns it has over 30 years of experience.
They have a cutting-edge facility and have complied with the breed identification, record-keeping, and criteria set by the AKC and America's Pet Registry.
They recommend veterinarian care and have a list of all required vaccines and food recommendations. Additionally, they offer a 6-month health guarantee on all of their puppies.
Read next: Top 8 Doberman Breeders In Arizona
TLC Kennel Contact Info
Website: TLC Kennel
Email: [email protected]
Phone: 719-349-0894
4. KS Dobermans — St. Louis, CO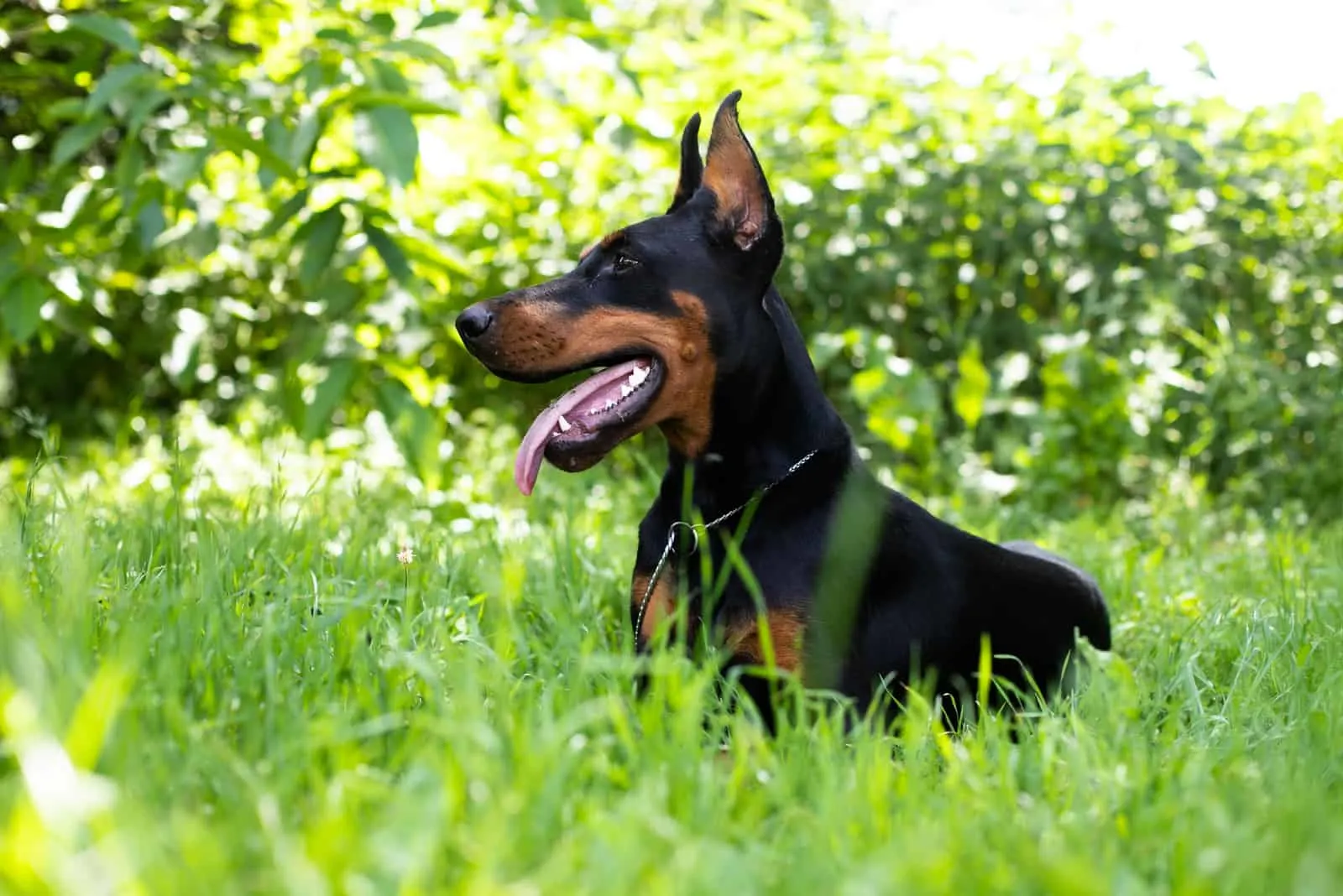 The Doberman breed is something that this facility is dedicated to preserving and further developing.
The owner of KS Dobermans is a St. Louis, Colorado native Kelly Schmidt. Their Doberman Pinschers come from a long history of champions that have won many titles in the US and Canada.
Related: The 5 Best Doberman Breeders In Ontario in 2022
They keep all of the puppies under 24-hour family supervision. They are highly socialized and cared for by qualified and trained caregivers.
The puppies' health and well-being are extremely important to the people at this organization and they go to great lengths in order to provide the best possible living conditions for all of their pooches.
KS Dobermans Contact Info
Website: KS Dobermans
Email: [email protected]
Phone: 314-581-5898
5. Stand Alone European Dobermans — Ault, CO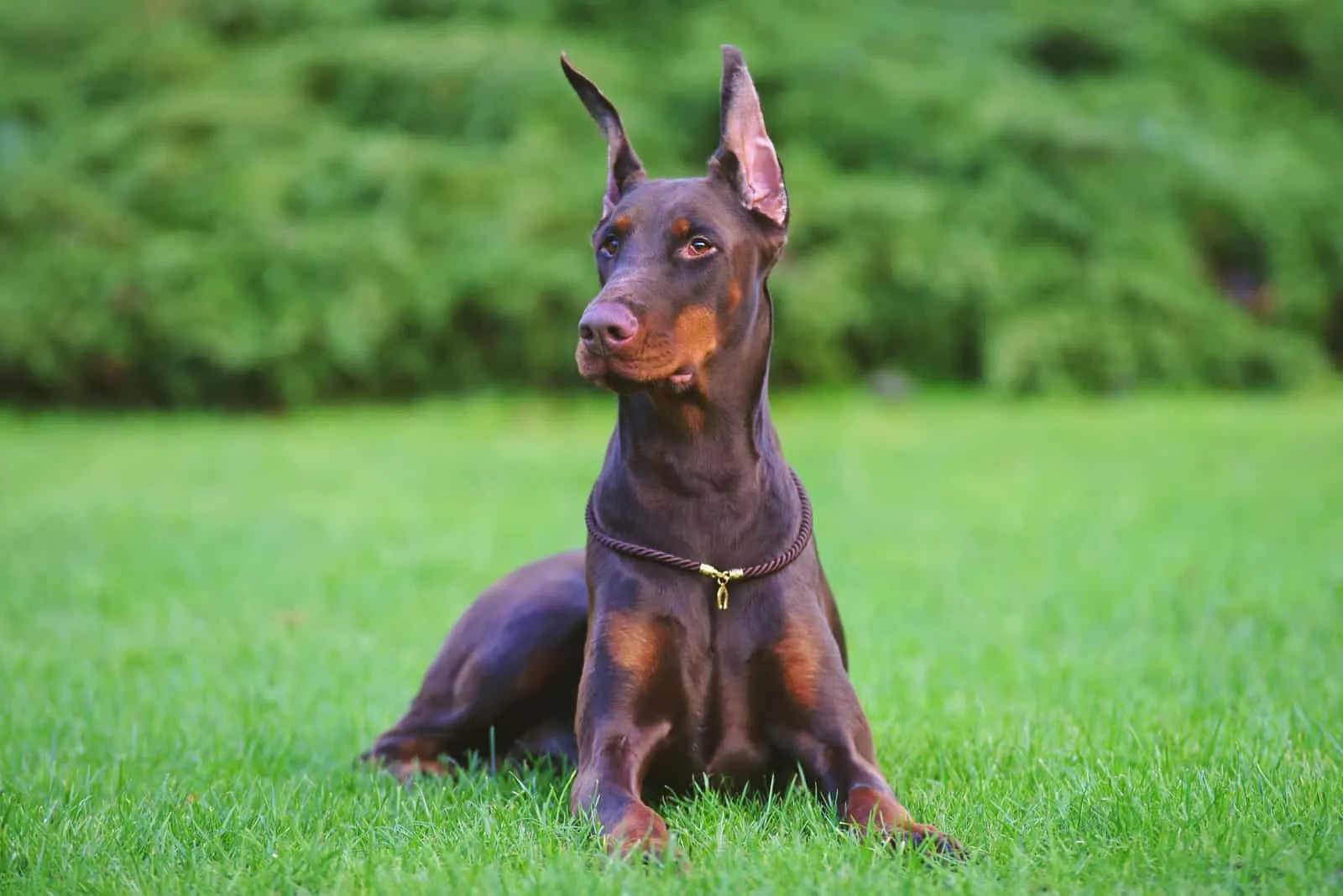 Stand Alone might be a tiny breeder, but they provide premium quality European Doberman Pinschers that have undergone thorough health testing.
They are dedicated to developing well-rounded puppies who will succeed in any setting. They emphasize beauty, soundness, and temperament.
First and foremost, their pets are considered to be members of the family. They are committed, ethical breeders that genuinely adore their dogs.
Each puppy's health and well-being are given top priority, and they adhere to all necessary puppy health practices. In fact, they provide a 12-month health warranty that includes hereditary diseases and flaws.
A small bag of dog food or a toy scented like their littermates are common extras that come with your dog.
Stand Alone European Dobermans Contact Info
Website: Stand Alone Dobermans
Address: Ault, Colorado 80610, United States
6. Blessed Beyond Dobermans — Pueblo West, CO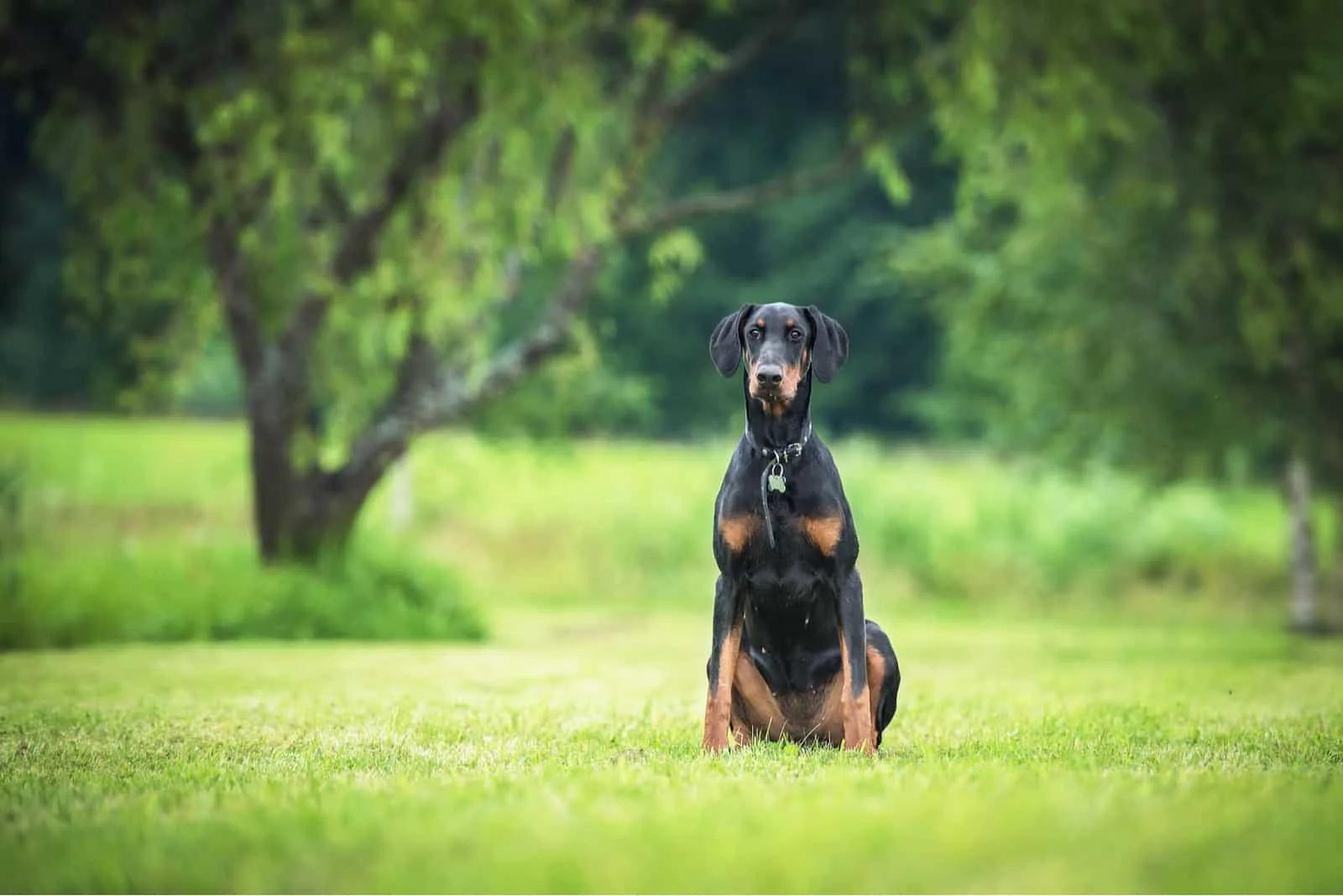 This Colorado-based Doberman breeder is a firm believer in ethical breeding. Located near Colorado Springs, this family-run kennel offers Doberman puppies who live up to the breed's standards.
They provide the best care for all of their puppies to guarantee that they grow up to be strong, healthy canines. They also make sure that each puppy is placed in a responsible family in order to emphasize their health.
The Blessed Beyond Dobermans team is committed to its mission and works hard to encourage ethical and responsible dog ownership.
You can bring home a new furry, AKC-registered, family member for $2,500 plus a $500 charge. Additionally, they provide complete support for your new puppy-buying experience.
Blessed Beyond Dobermans Contact Info
Website: Blessed Beyond Dobermans
Phone: 719-271-6865
Address: 1625 N Billy the Kid Ln, Pueblo West, CO 81007, United States
7. Pet City Pet Shop — Colorado Springs, CO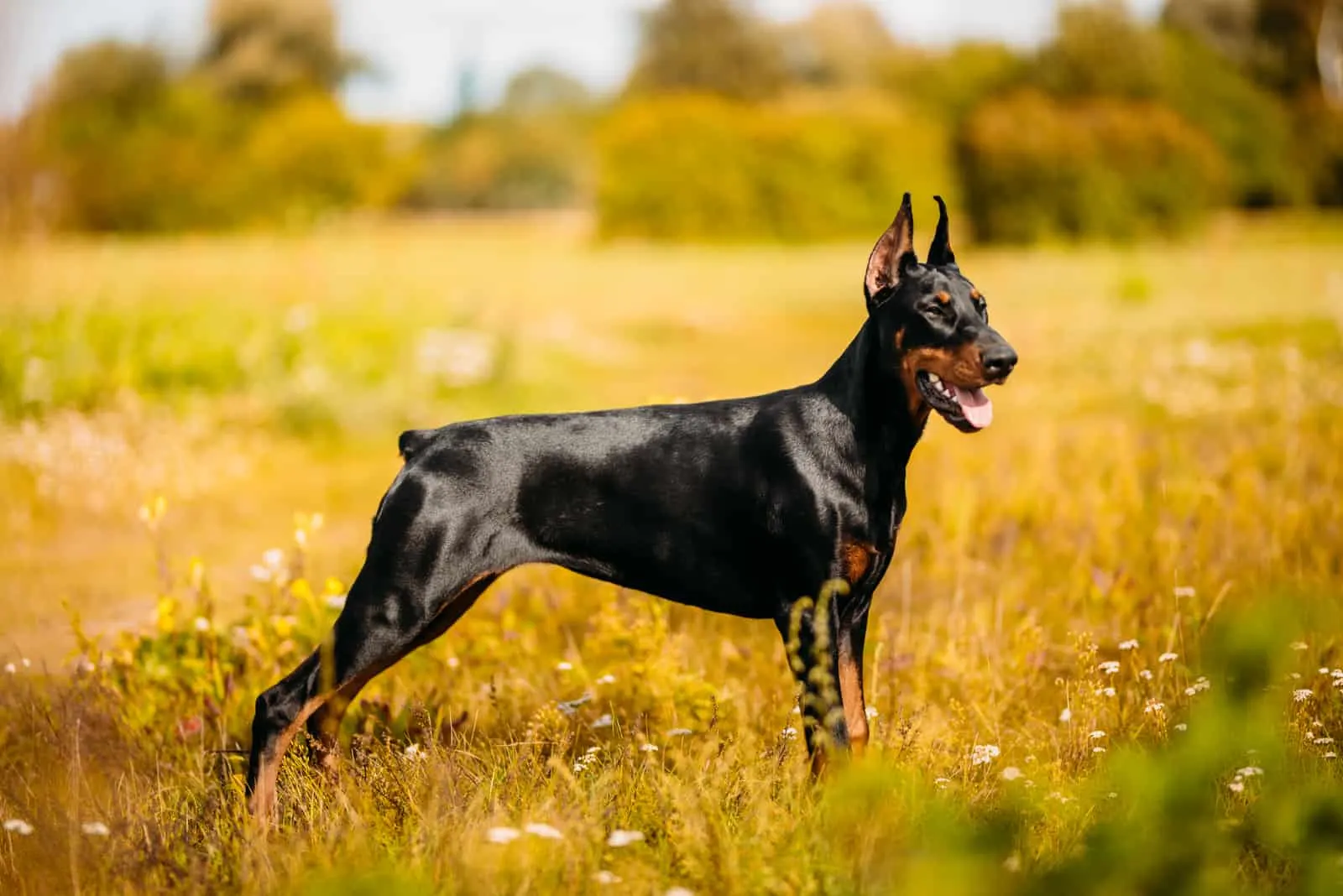 When you buy a new puppy, you must be completely dedicated to caring for, training, and raising it. At Pet City Pet Shops, they make sure to hand-select their puppies from the most reliable, trustworthy, and high-quality breeders in the nation.
You can be confident that all of their puppies, in both of their locations, are chosen from registered and reputable breeders since they strive to give healthy and reasonably priced puppies.
You can also consult their list of highly regarded veterinarians if you have any concerns regarding your puppy's health, even though they will give you a written health warranty with your puppy at the moment of purchase.
Read next: The 20 Best Doberman Breeders In The U.S. You Never Knew Existed!
Pet City Pet Shop Contact Info
Website: Pet City Pet Shop
Phone: 719-215-8216 or 719-220-3814
Address: Chapel Hills Mall, 1710 Briargate Blvd. Colorado Springs, CO 80920 or Citadel Mall. 750 Citadel Drive East, Colorado Springs, CO 8090
8. The Doberman Dynasty — Denver, CO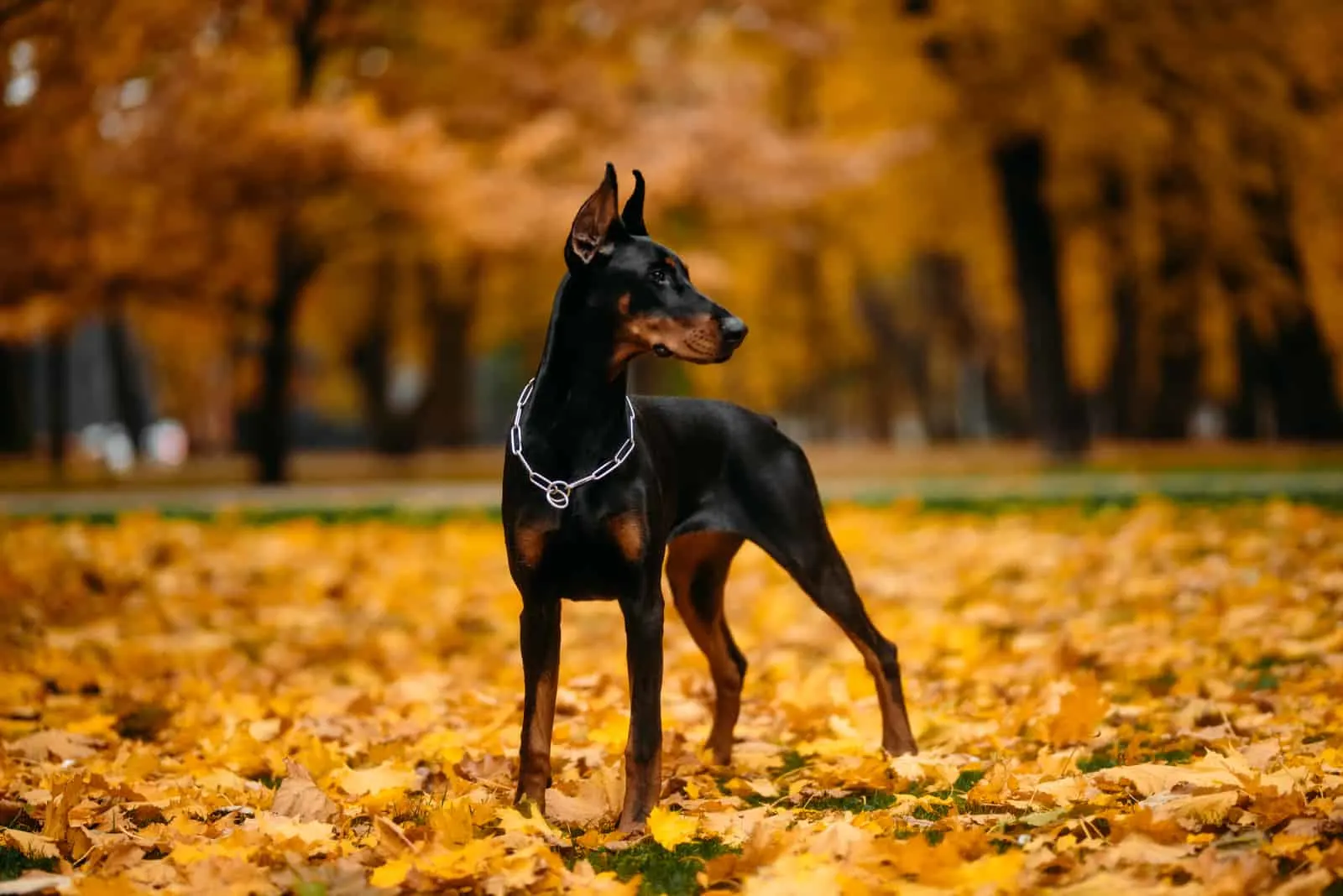 This highly professional Doberman breeding establishment is very well-versed in producing top-quality Dobie puppies and raising them in the correct way.
When you buy a Doberman puppy from them, you can expect to receive it with the complete first batch of vaccinations, as well as deworming. You can also expect a well-mannered pooch, as they start socializing them from an early age.
Check out their official website (listed below) to get a better feel for what they do, as well as to see some cute photos of the lovely pups. You can also read some of the reviews and testimonials that were left by happy customers of the Doberman Dynasty.
The Doberman Dynasty Contact Info
Website: The Doberman Dynasty
Phone: 303-808-2467
9. Mile High Canine Rescue — Denver, CO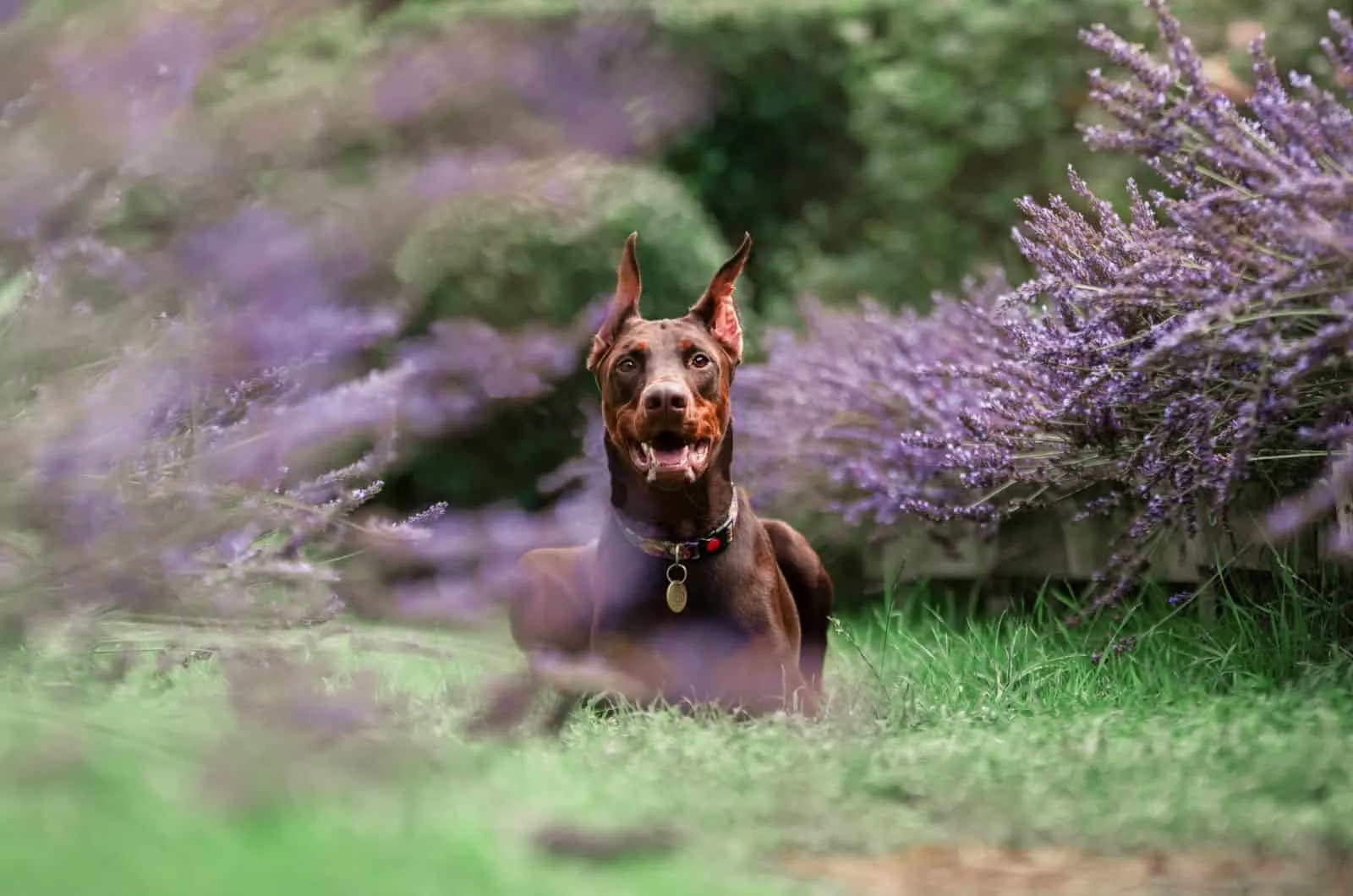 If you would like to rescue a Doberman rather than adopt a puppy from a breeder, you can always try your luck with Mile High Canine Rescue.
By providing caring foster homes and medical attention, and sponsoring low-cost spay and neuter treatments, they are decreasing the number of abandoned dogs in shelters in Colorado.
However, they don't actually breed any dogs themselves, so it's always a guess whether they will have a certain breed. So if you want a purebred Doberman puppy, you are not likely to find it here, but if you're happy with a mixed breed, why not save one from the street?
Mile High Canine Contact Info
Website: Mile High Canine Rescue
Phone: 720-739-1375
Choosing The Best Doberman Breeder In Colorado
Whenever you are trying to get a new puppy, you should do so from a breeder that you trust and can rely on. And it can sometimes be hard to know exactly who those are, particularly if it's your first time buying a dog.
That may be even more true for Doberman dogs because they require a great deal of specialized care and training to become well-behaved and disciplined adult dogs.
In light of this, we wanted to provide some basic tips that you should think about when sorting through the Doberman breeders in Colorado.
Do Your Homework
Checking out a breeder online is one of the most crucial things you can do to prepare yourself before speaking with them directly.
Check out their social media pages, as well as their official website if they have one. Pay special attention to customer reviews and comments.
Check if they've won any awards, like the BOB award for dog training and others, as that is always a good sign.
Ask Other Dog Owners
The easiest way to find a reliable Doberman breeder is to get a referral from a reliable source.
You can check it up online and contact others to ask for guidance if you don't know anyone who recently purchased a Doberman puppy. The most reliable approach to assess a breeder's reputation is typically word of mouth.
Read next: Doberman Breeders In Ohio: Top 5 Breeders Of 2022!
Visit The Breeding Facility Yourself
If at all feasible, visit the breeder's facilities firsthand. You will get the chance to meet the puppy's parents and see the environment in which the pups are raised as a result.
Witnessing the pup's environment yourself can open your eyes and bring in a lot of information that you wouldn't be able to obtain otherwise. It can often be the difference maker between choosing whether to purchase or not from a certain breeder.
Ask For Medical Records
What are their standards and procedures when it comes to health checkups?
When it comes to medical exams, it's impossible to be too cautious. Ask the breeder to guide you through each examination that the puppies undergo, and if it's possible, request to view the records that go along with each. Priority number one is always good health.
Final Thoughts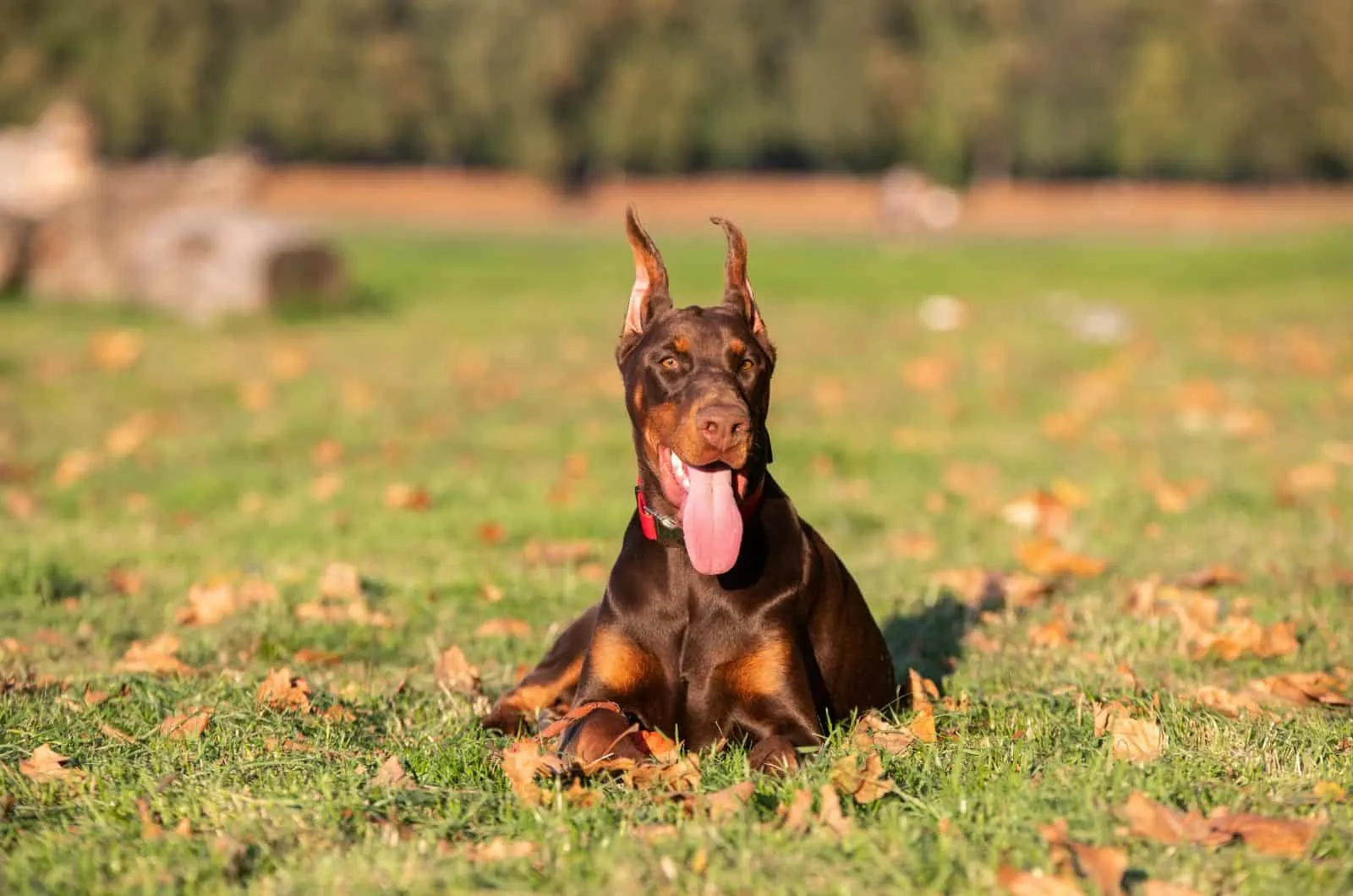 It's not easy picking the right Doberman Pinscher breeder. Thankfully, Pupvine is here to make that task a lot simpler.
In this article, we have included many breeding programs that have the proper priorities and are motivated to create only the finest Doberman puppies.
If you choose to purchase from any one of these Doberman breeders in Colorado, we are convinced that you will be thrilled with your purchase and a proud pet owner of a cute little Dobie puppy.