Dalmatians have to be one of the most famous spotted breeds ever. Thanks to Disney, I don't think there is anyone who hasn't heard of them, even little children. Because of this, they are also a desirable family pet.
Not only are they incredibly beautiful and unique because of their black and white spotted coat, but they also have such a charming temperament that can go from gallant to goofy. One thing is for sure – they love to be a part of the family and participate in everything family-related.
If you are also in love with this beautiful breed and would like to find yourself a spotted puppy, read on to find the top six best Dalmatian breeders in the UK!
Dalmatian Puppies For Sale In The UK!
When looking for any dog breeder, it is important to truly find one that is responsible and reputable, who cares for their dogs, and who makes sure that they are in perfect health. Popular breeds usually have a lot of breeders; however, not all of them are equally good.
Sometimes, it is even better to pay a little bit more with a reputable breeder, so at least you are sure that you're getting a well-bred puppy that is going to be a part of your family for a long time. Therefore, take a look at our list of the top six Dalmatian breeders in the UK!
1. Tyrodal LUA Dalmatians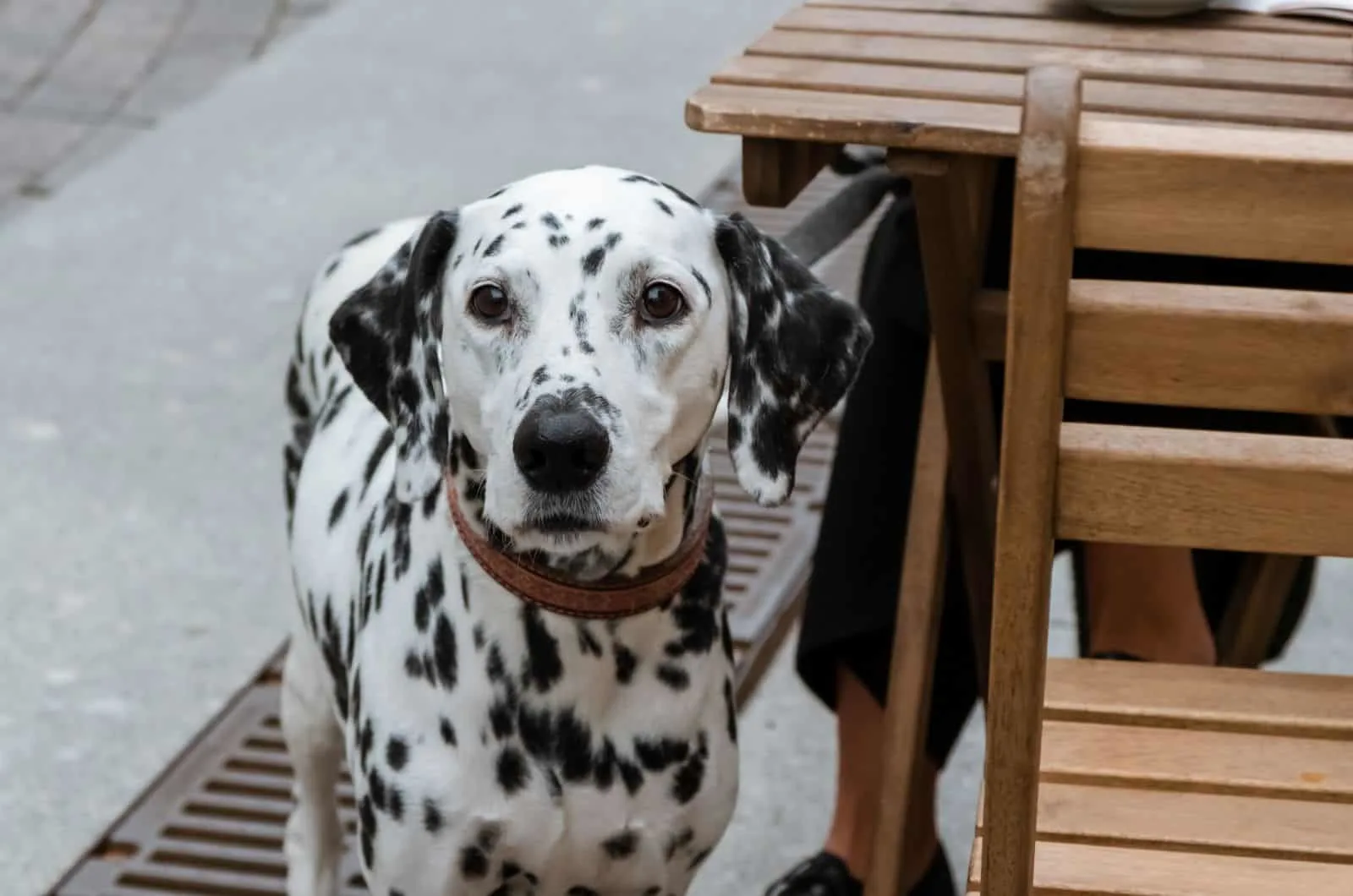 Tyrodal LUA Dalmatians is a kennel owned by Julie Evans, who has owned, showed, and worked in breeding for more than forty years. They are considered to be the pioneer kennel that started the registration of LUA (Low Uric Acid) Dalmatians all over the world.
Their motto is "the total dog", which includes healthy genetics, show quality, and sound temperament. Her priority has always been breeding high-quality Dalmatians, which is why she educated herself on the matter in order to be able to improve the breed standard.
Tyrodal Dalmatians works closely with the British Veterinary Association (BVA) and the Kennel Club (KC) in order to be able to perform all necessary health tests, such as hip and elbow dysplasia, DNA testing, and hearing tests.
If you would like to know more about this breeding program and their breeding ethics, or any planned future litters, don't hesitate to contact the breeder, which you can do by phone or via email.
Breeder Information
Breeder's name: Julie Evans
Location: HENDRE MYNACH HALL, Llanaber Rd, Barmouth LL42 1YH, United Kingdom
Phone: +44 7584 677148
Email: [email protected]
Website: Tyrodal LUA Dalmatians
2. Luccombe Dalmatians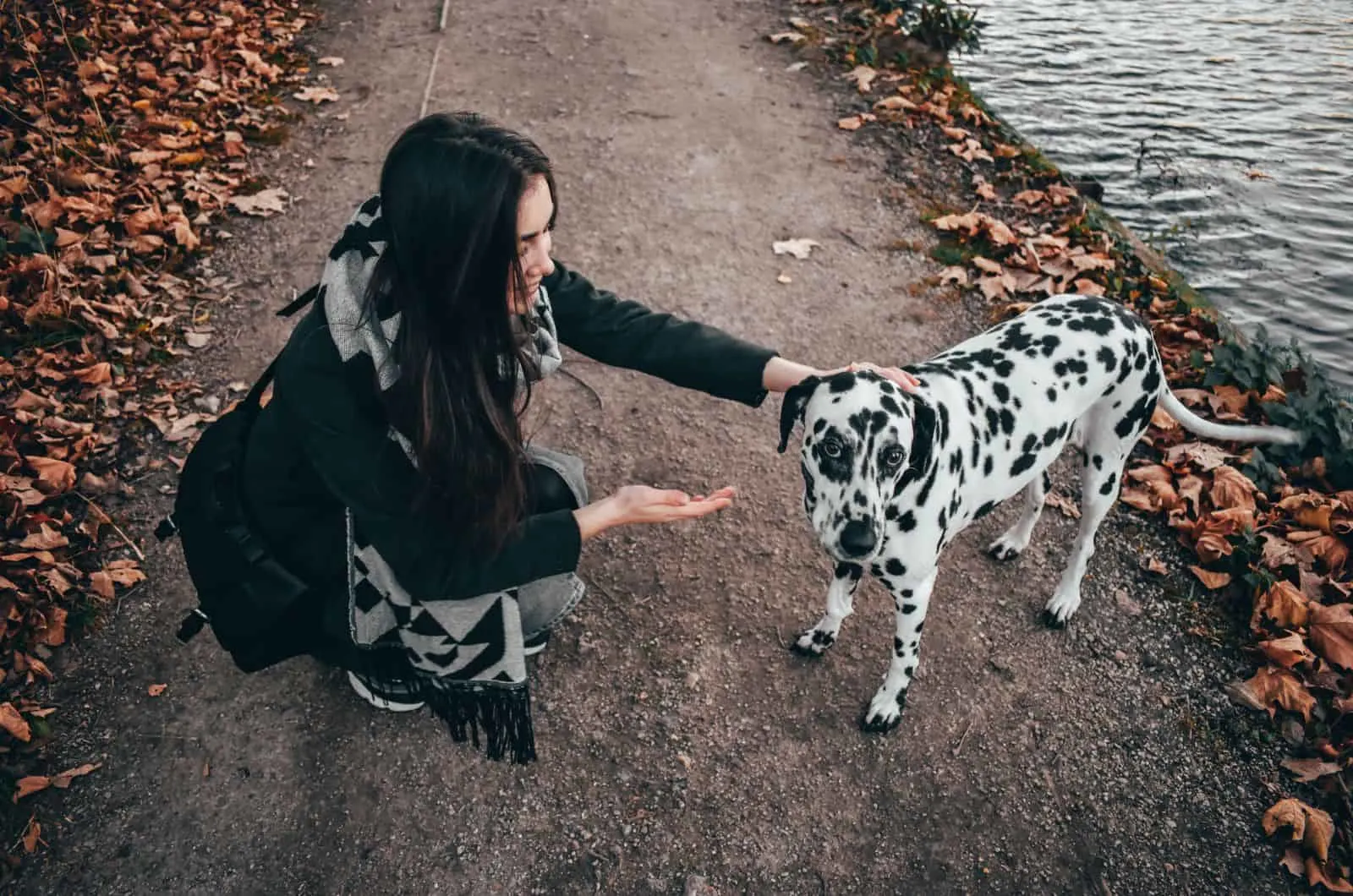 Luccombe Dalmatians is a Dalmatian breeder and exhibitor located in the Derbyshire area, with beautiful countryside. Originally, Luccombe started in 1971 when Sharon's mum, Irene, started the kennel.
All that passion and love for dogs has been passed onto Sharon, and when her mum sadly died, she decided to continue with her legacy, both breeding and being a Kennel Club-appointed Championship Show Judge.
They currently have five Dalmatian dogs in different colors, ranging from liver spots to black spots. With over thirty years of experience in breeding Dalmatians, along with being judges, they certainly know what the best is for this breed.
They are also members of all three Dalmatian breed clubs in the United Kingdom, which just proves that they abide by all the regulations, and they always make sure to have the healthiest and happiest pups to offer.
Sharon is always happy to help others, and answer any questions about these pups, so feel free to call her for a bit of a "Dally chat" as she calls it.
Breeder Information
Breeder's name: Sharon Ridgway
Location: Derbyshire, United Kingdom
Phone: +44 1332 880470
Email: [email protected]
Website: Luccombe Dalmatians
3. Dalstorm Dalmatians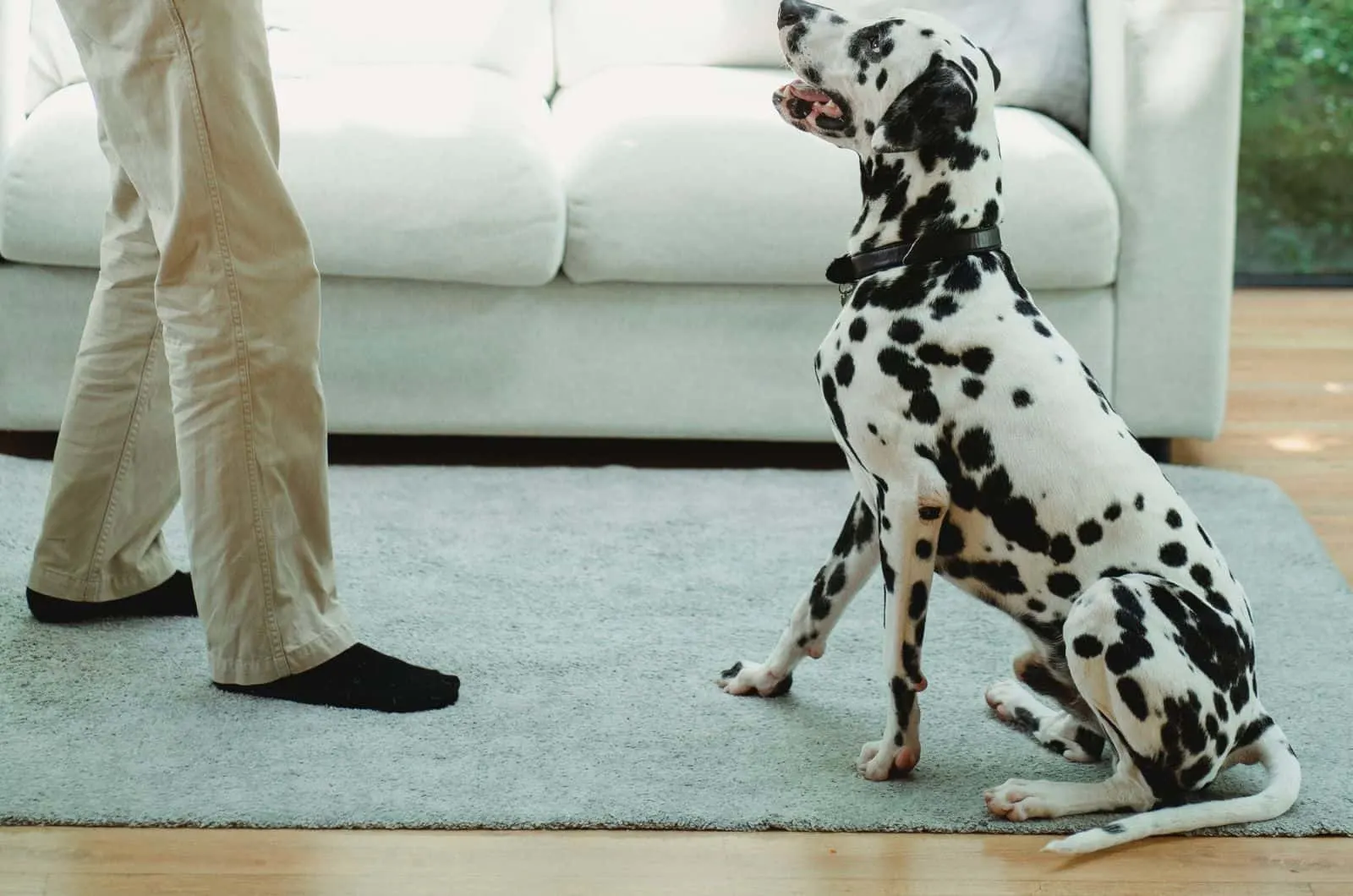 Dalstorm Dalmatians is a Kennel Club-Assured Breeder and a member of the British Dalmatian Club, and they are extremely passionate about the health of Dalmatians and the future of the breed in general.
They are only breeding for the LUA gene, and they always make sure that both parents are BAER tested and hip and elbow scored. Their puppies are raised in a loving home environment, so they are perfectly socialized and used to different kinds of noises, sounds, people, children, and other dogs.
Dalstorm Dalmatian puppies are KC registered, BAER hearing tested, and DNA tested for uric acid metabolism.
All of them are dewormed, weaned onto a raw diet, microchipped, checked by a certified veterinarian, and come with a gift puppy pack that includes one month of free pet insurance. The breeder offers you lifetime support, and will be happy to help with anything.
Related: 12 Best Dog Food For Dalmatian: Pongo And Perdita's Favorite Choices
To see more about their breeding program, pictures, and videos of their dogs, head over to their website. To contact them, see the contact info below.
Breeder Information
Breeder's Name: Liz and Bill Sampson
Location: 7 Suffolk Cl, Melton Mowbray LE13 1DQ, UK
Phone: +44 7710 418065
Email: [email protected]
Website: Dalstorm Dalmatians
4. TippleDal Dalmatians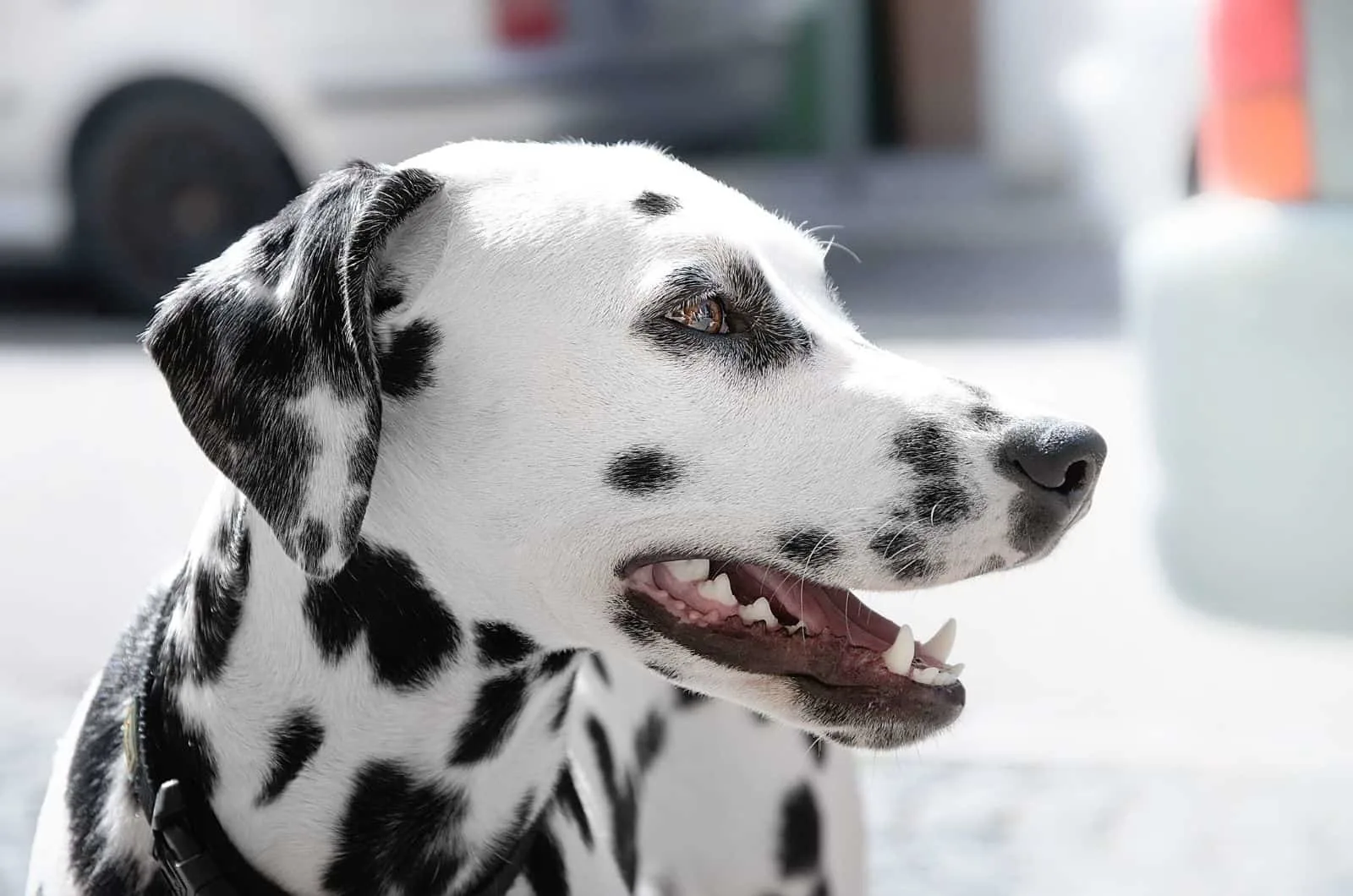 Located in Wales, UK, TippleDal Dalmatians is home to three spots: Lilly (their first Dalmatian), her daughter, Peachy, and Archie (an outstanding example of the breed). They are dedicated to breeding only healthy pups and those that will exceed the breed standard.
Since they value quality more than profit, they only have new litters occasionally. However, all of their dogs are BAER hearing tested, DNA tested, and hip and elbow scored. To achieve their motto, "fit for purpose", they make sure that they breed only dogs of sound temperament.
If you are interested in their Dalmatian puppies, you can contact them via email, or through the contact form that you can find on their website. They always carefully go through all the applications and choose the ones that will become the perfect family home for their pups.
To even be considered, you need to answer some important questions such as your lifestyle and daily routine for you and your dog, your future plans for the dog regarding exercises and needed stimulation, experience in owning dogs, and anything else that might be related.
If you need more information about the breeder, make sure to check their website or call if that is what you prefer.
Breeder Information
Breeder's name: Eve James
Location: Wales, UK
Phone: +44 1545 580970
Email: [email protected]
Website: TippleDal Dalmatians
5. Kalokairie Dalmatians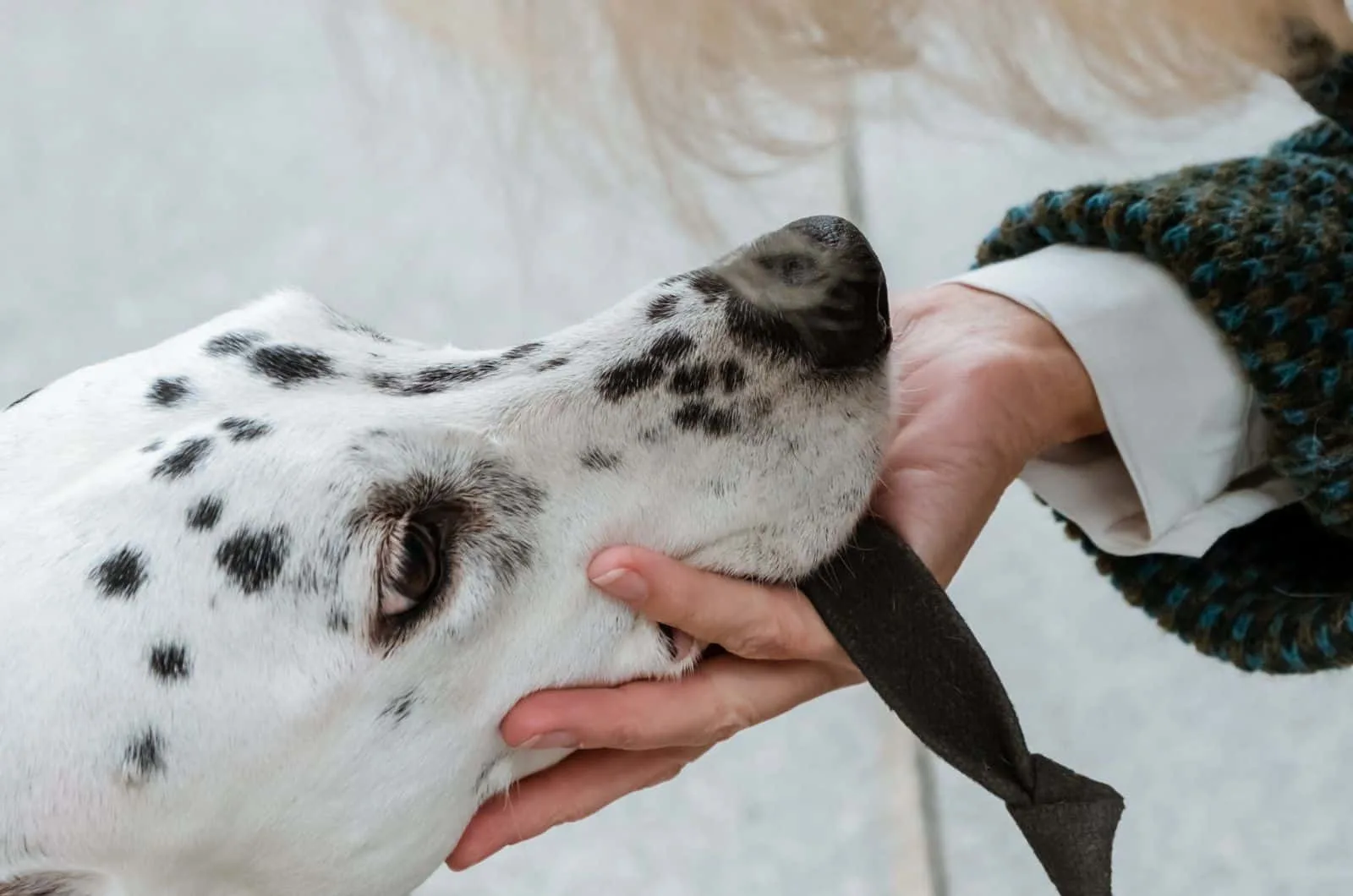 Kalokairie Dalmatians is a small, hobby, Yorkshire-based breeder that started her breeding program in 2000, with the goal to breed perfectly healthy, reared, and well-adjusted puppies that will be happy, socialized, and well-equipped for their new home.
If you purchase a Kalokairie puppy, you will also get:
• a five-generation pedigree
• health certificates of the parents
• BAER hearing test and microchip certificate
• puppy manuals with rearing and training advice
• social chart containing all the experiences the puppy went through
• a high-quality feeding program
• full lifetime support throughout your puppies' life
Related: Lifespan: Exploring Dalmatian Life Expectancy
For further information about life with their dogs and their many achievements, check out their website. If you have any questions about Dalmatians or anything related to the breed, feel free to email them. They will be happy to answer all your questions or advise you on any matter.
Breeder Information
Breeder's name: Alexandra Cobb
Location: Dewsbury, West Yorkshire, England
Phone: +44 7888 998969
Email: [email protected]
Website: Kalokairie Dalmatians
6. Offordale Dalmatians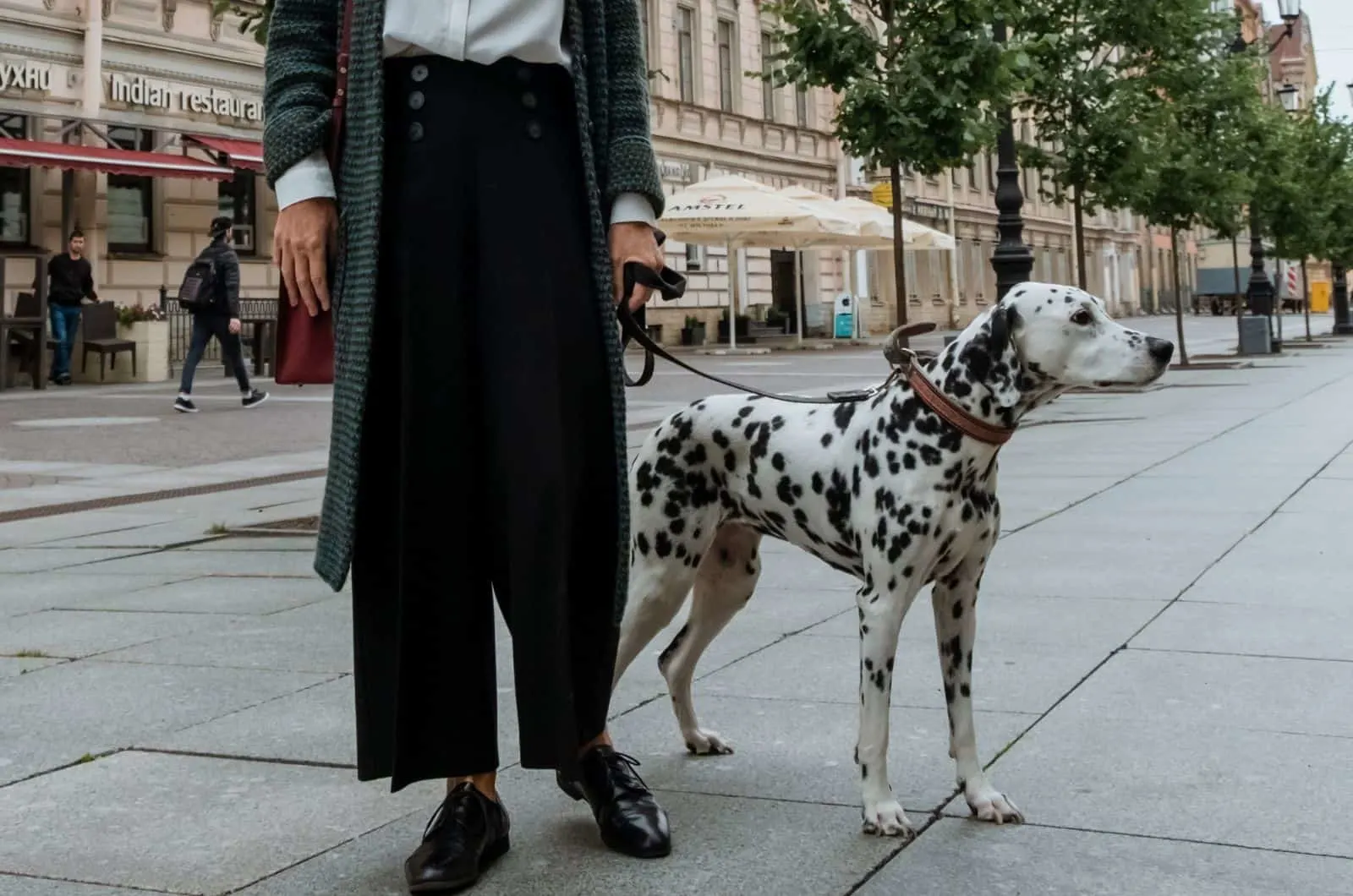 Offordale Dalmatians is a five-star Kennel Club-Assured Breeder, as well as a member of the British Dalmatian Club, and the North of England Dalmatian Club. They are a small kennel run by Jenny Alexander, who has been breeding Dalmatians since 1996 – ever since she had her first bitch.
She breeds for the health, temperament, and welfare of the dogs, always trying to achieve the highest-quality standards possible.
The greatest proof of Offordale's excellence is their many titles achieved in various competitions, such as Crufts Champions, the World Champion title at the World Dog Show, European Champions, and many more.
Offordale puppies are BAER hearing tested, microchipped, health checked, and Kennel Club-registered all before they go to their new forever home. Jenny also offers everyone lifetime support in case of anything.
If you visit their website, you will see some of the cutest puppies ever. However, if you have any inquiries about their breeding ethics, available puppies, or future litters, feel free to contact them either via email or the contact form on their page.
Breeder Information
Breeder's name: Jenny Alexander
Location: Huntington, Cambs, England
Phone: +44 7931 191215
Email: [email protected]
Website: Offordale Dalmatians
Dalmatian Breeders In The UK: Honorable Mentions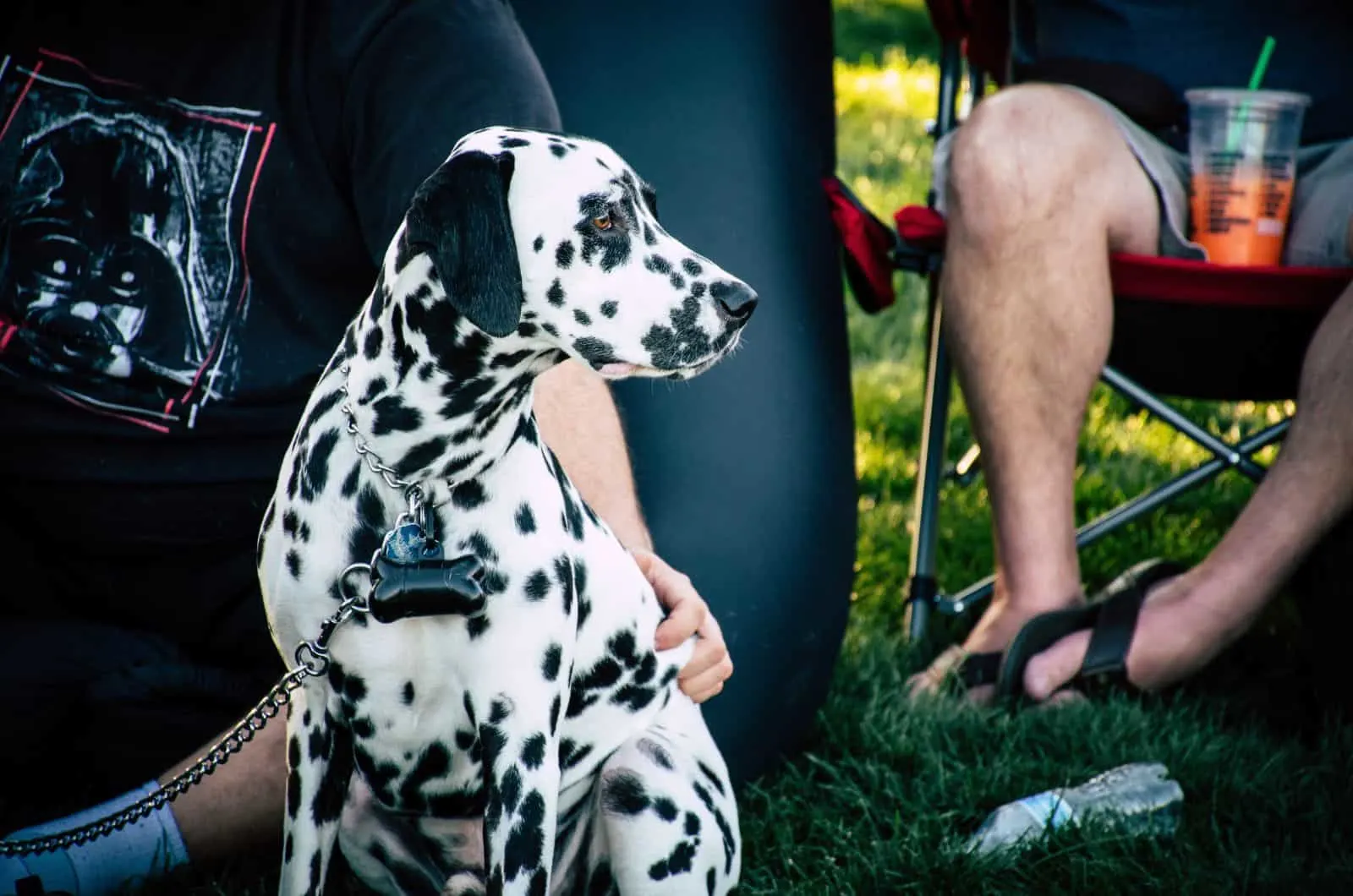 • Hafwenna Dalmatians
Breeder's name: Sara Richards
Location: Aberdare, RCT, Wales
• Doshaburi Dalmatians
Breeder's name: Mrs. J. Bennett & Mr. M. Tate
Location: Ashford, Kent, England
• Faye Hoyle
Breeder's name: Faye Hoyle
Location: Preston, Lancashire, England
• Southstorm
Breeder's name: Jason and Emma Southall
Location: Dudley, Staffordshire, England
• Wintermine
Breeder's name: Dr. R. W. J. and Mrs. S. E. Ely
Location: Billingshurst, West Sussex, England
• Penybryn
Breeder's name: Clare Roberts
Location: Wrexham, Wales
• Dalens
Breeder's name: Dr. Debbie Edens
Location: Launceston, Cornwall, England
• Dalluadal Dalmatians
Breeder's name: Shirley Faulks
Location: Liverpool, Merseyside, England
Recommended: Long-Haired Dalmatian – All The Breed Information You Need
The Average Cost Of A Dalmatian Puppy In The UK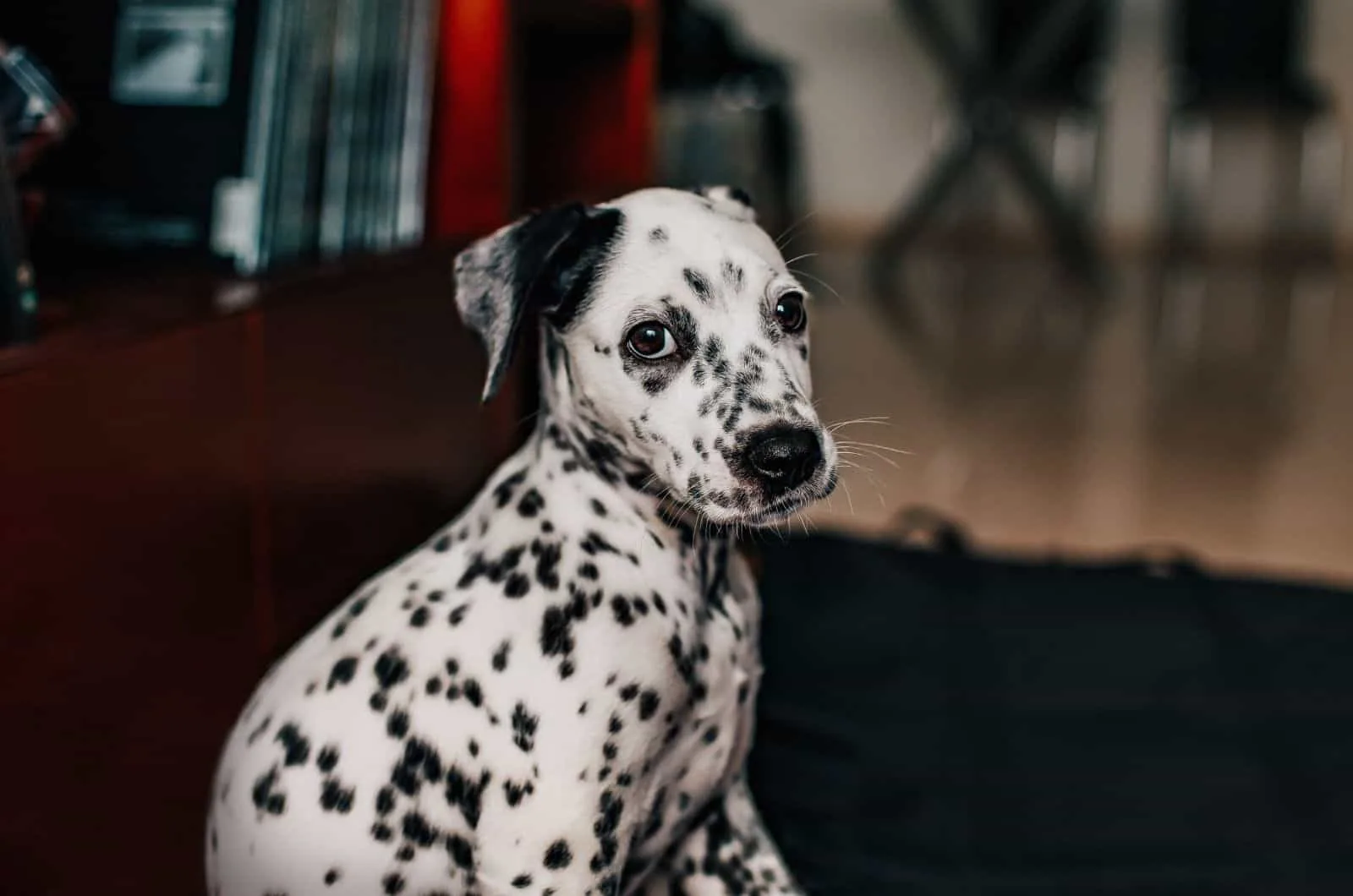 After the success of the two Disney films, the popularity of the Dalmatian breed skyrocketed. That meant a higher demand, more breeders, and, of course, much higher prices.
If you are purchasing the dog from a breeder, make sure to choose one of the Kennel Club-Assured Breeders or members of a breed club since they always have to adhere to strict health tests and regulations.
Please, try to avoid unusually cheap pups since they probably come from puppy mills or different kinds of unethical breeders.
So, how much does a Dalmatian puppy cost in the UK? Well, for a well-bred puppy, you can expect to pay anywhere between £1000 and £3000. After the initial purchase, the cost of owning a Dalmatian will be around £100 to £120 per month.
PSDA – a veterinary charity in the United Kingdom, estimates that you should spend more than £17,000 on taking care of your Dalmatian across its lifetime.
If you want to save a couple of pounds, adopting a dog from a rescue can be a great option, and you would be saving one dog's life and giving him a forever home. Sometimes, you will only have to pay a small adoption fee or give a donation.
RSPCA and Blue Cross are great rehoming centers across the UK where you possibly can find a Dalmatian to adopt.
Also, check out how much Dalmatians cost across the pond if you are interested in comparing prices.
Final Thoughts
Dalmatians might be adorable and unique, but they are not for everyone. They are extremely active and energetic dogs that require a lot of exercise, so an active family that likes adventures will be the best choice for them.
Make sure that you have researched the breed, and that you are 100% sure that you are going to be able to properly care for one. Dalmatians are not usually suited for first-time dog owners or those who are not experienced with taking care of high-maintenance pups.
Other than that, I hope that our list of the top six Dalmatian breeders in the UK has been of great use to you, and that it has shed some light on some of the amazing breeders all across the United Kingdom!
Related Content:
• English Bulldog Breeders In The UK: PupVine's Best 5 Picks!
• 13 Greatest Labrador Breeders In The UK (2022)
• Boston Terrier Breeders In The UK: Top 5 Breeders You Can Trust