When we talk about Dalmatian breeders in Ontario, we are talking about those who do what they do for the sake of the Dalmatian breed.
This means that they take a conscientious approach to breeding, with a lot of love and by adhering to the breed standard.
There are many lovely breeds in the world but this stunner, among the spotted dog breeds, is really a sight. This breed is truly amazing, even when mixed with other breeds.
A great example is the Golden Retriever and Dalmatian mix, or the Corgi and Dalmatian mix, as well as many more.
There are more than 101 surprises with these dogs. One of the FAQ about these dogs is whether there can be more than one Dalmatian color combination.
And I was so surprised when I found out that there is a long-haired Dalmatian too! So interesting!
How long you will be able to enjoy time with your Dalmatian depends on a lot of factors. One of those factors is your choice of food for your Dalmatian.
Make sure that you only give him a quality food. The Dalmatian lifespan is 10 to 13 years on average but some experts say that it can be 15 to 16 years.
If you are wondering how much Dalmatians cost, this can depend on the breeder and many other factors. But, if you find a right breeder that will provide you with the right pup, then the price should not be a factor.
Let's check out the best Dalmatian breeders in Ontario!
Dalmatian Puppies For Sale In Ontario
1. North Paw Dalmatians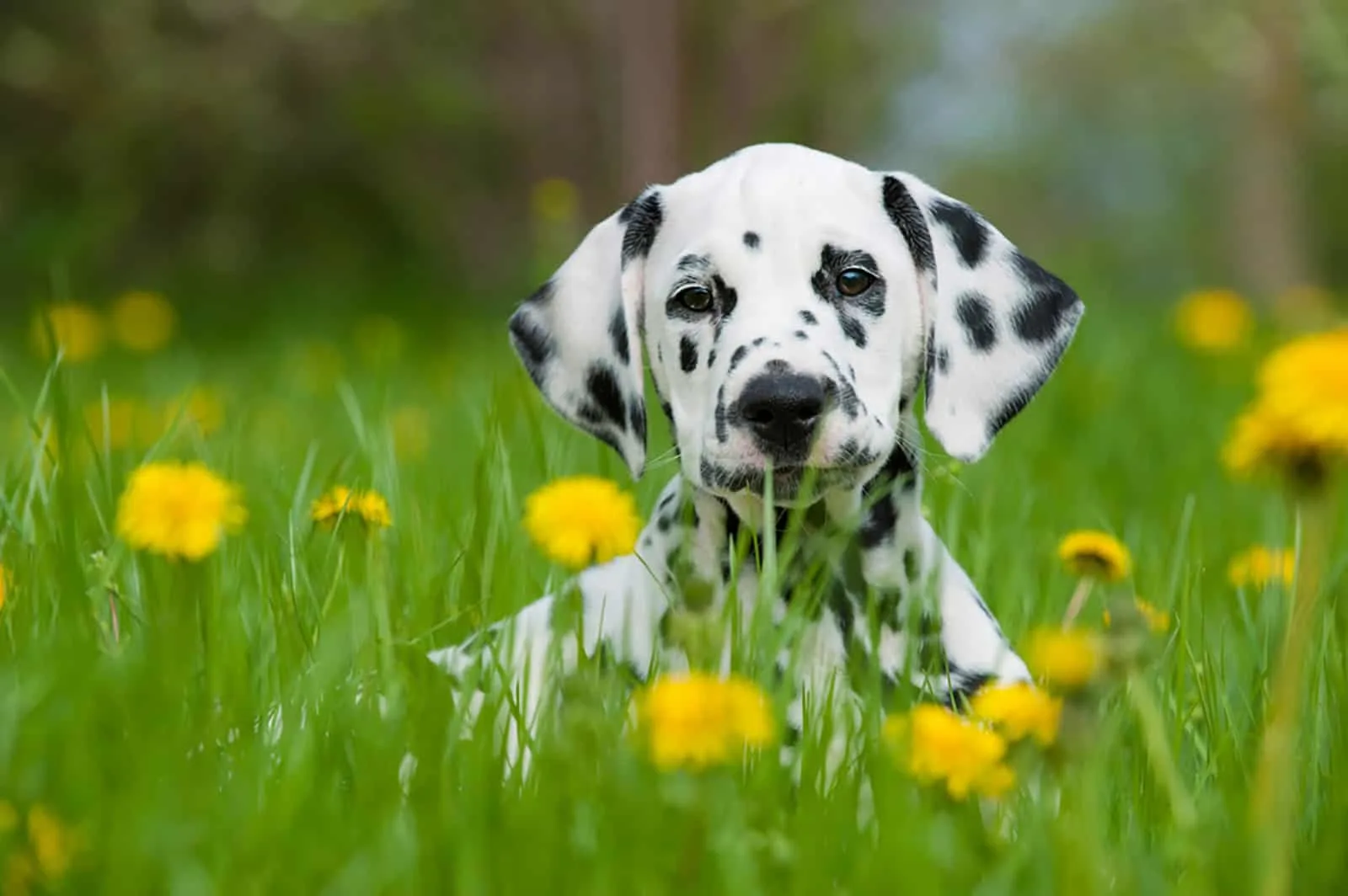 The first Dalmatian breeders that we've chosen to put on our list come from Coldwater in Ontario. Since these dogs are originally from the southern region of the warm Mediterranean, they adjust well to the northern weather in Canada.
At North Paws, they don't reveal much about themselves online. They only state that they have been breeding dogs since 2016.
That is seven years of caring for each puppy with love and affection before these purebred dogs go to their new homes.
Besides selling Dalmatian puppies, these breeders sometimes look for guardian homes for their dogs. This means that you buy a dog for under $350 and it is yours forever.
You just give it back for a short time when it is needed for breeding. Otherwise, the cost of a dog is $3000.
You will have to put a deposit down if you want to buy a dog from here. But, what you will get is a well socialized dog that has come from a careful breeding program.
These dogs have interaction with people and small children from when they are born.
You don't have to be scared of illnesses because each dog is vaccinated, dewormed, and microchipped. It is also BAER tested. You will get both a birth and health certificate, as well as a starter pack.
Quickly, fill in an application for one of these spotted beauties.
North Paw Dalmatians Breeder Details:
Address: Coldwater, Ontario, Canada
Email: [email protected]
Website: North Paw Dalmatians
Facebook: North Paw Dalmatians
2. Big Creek Kennels Reg'd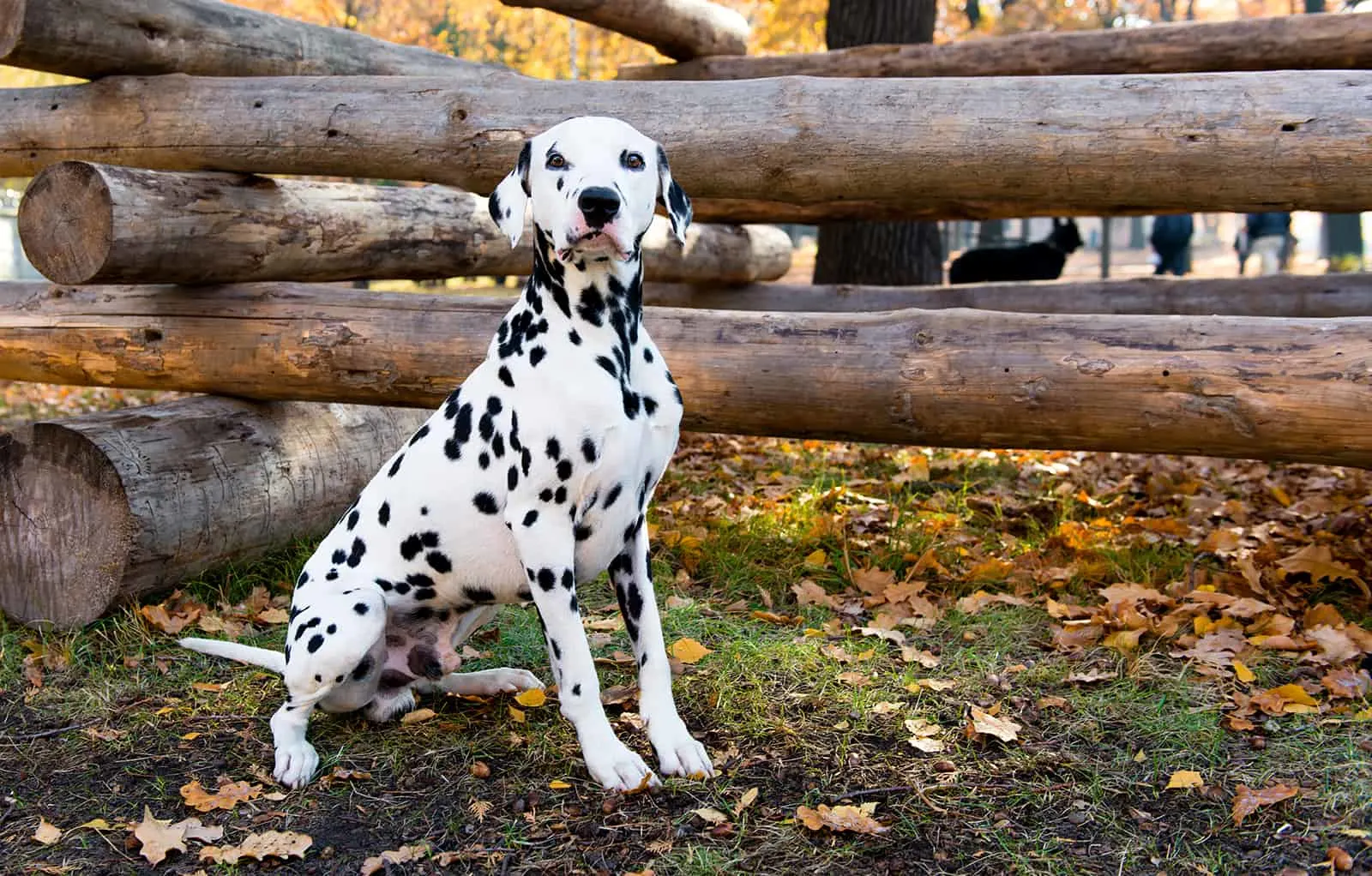 Doctor Marty Ross and his wife Joan are the next Dalmatian breeders in Ontario that we thought we'd say more about.
Everything is done according to the regulations here. If you want a kennel that is registered with the Canadian Kennel Club, this is the one for you. If you want a kennel that has a license from the local authorities, Big Creek has this too.
They have been in this business since 2007, so they have both tradition and experience. And, they are versatile. They are combining their experience of raising both Dalmatians and Dobermans.
They obviously like athletic and sleek looking dogs whose names start with D.
This is a five star kennel we are talking about here. There is a 1200 square foot indoor and outdoor room, with heated floors and separate bathrooms.
Besides this, these dogs also spend a huge amount of time in the family house with the family.
The first purpose of raising these dogs is to produce champions for conformation dog shows under the organization of the CKC and AKC.
And then, another goal is to produce high quality dogs for other families, so everybody can enjoy these beauties.
Besides conformation, these breeders also strive for excellent temperaments and health. Health testing is a must here and all the puppies must pass OFA, CERF and BAER tests. You can also get CHIC numbers if you ask for them.
There is something special about the way they raise their dogs here. They use a protocol called Superdog, where the puppies get to encounter new stimuli each day.
Big Creek Kennels Breeder Details:
Address: Amherstburg, Ontario, Canada
Email: [email protected]
Phone: +1 5197367876
Website: Big Creek Kennels
Facebook: Big Creek Kennels
3. Bedlam Acres
At Bedlam Acres, we found another fine Dalmatian breeders in Ontario. They are laureates and have an aim of promoting Dalmatians.
For them, Dalmatians are above all other breeds, with their athletic bodies, versatile nature, and smartness.
They put a lot of effort into raising dogs with a breeding program that is according to the code of ethics.
Before they start with breeding, their breeding dogs pass health testings that include BAER, echocardiograms, OFA, thyroid testings, hip and elbow with PennHip test, and LUA.
If you want one of these dogs, you can fill in an application form on their website and put yourself on the waiting list.
Bedlam Acres Breeder Details:
Address: Ontario, Canada
Email: [email protected]
Website: Bedlam Acres
Facebook: Bedlam Acres
Instagram: Bedlam Acres
YouTube: Bedlam Acres
4. Brightspot Dalmatians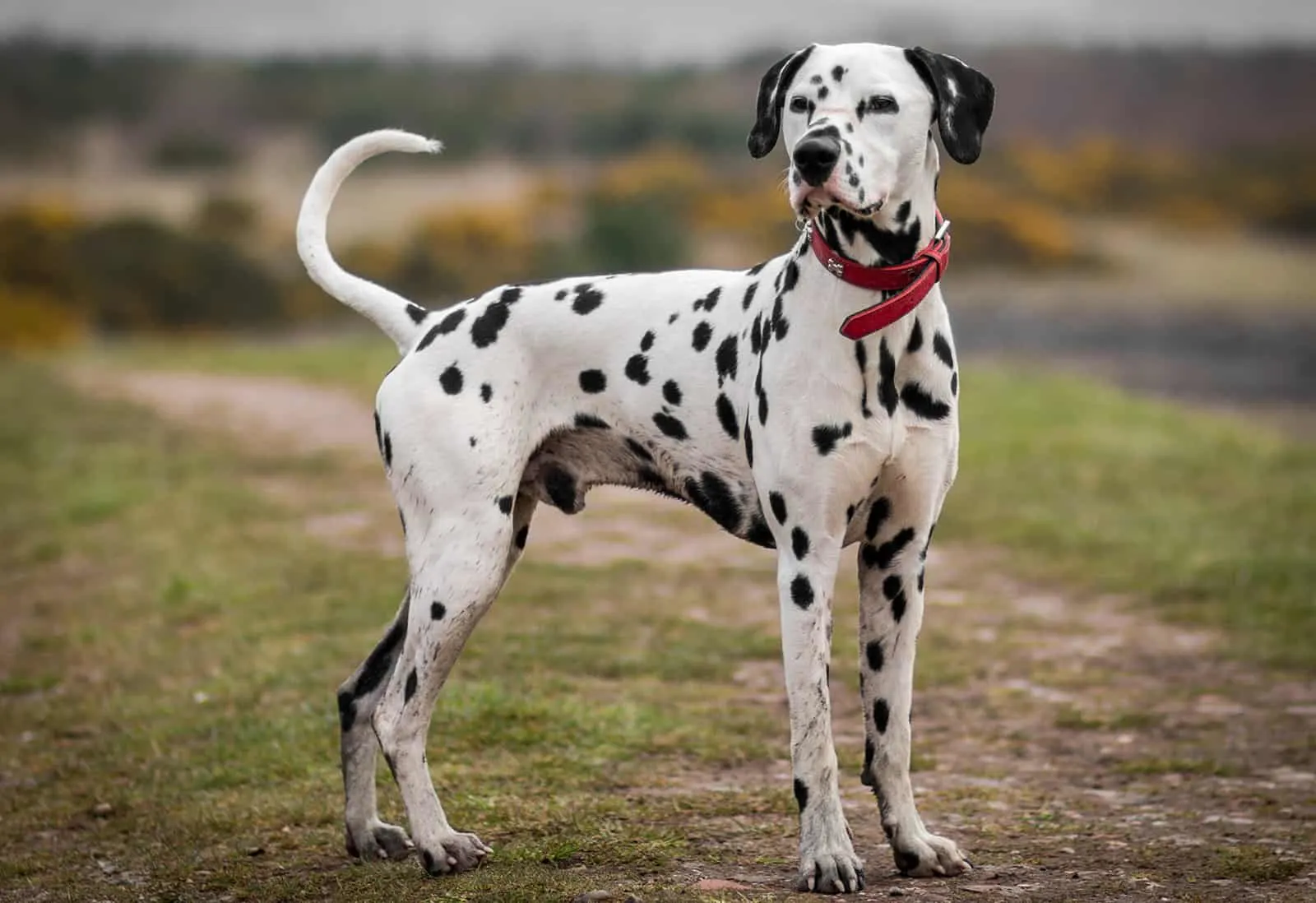 Next on our list of Dalmatian breeders in Ontario are Ross and Karen Hopmans. The Hopmans are all about raising the best quality puppies you can find in Canada. They produce dogs that will be both healthy and capable of performing in shows.
They laureate themselves with pedigree lines of champions. They state that they have raised 25 champion dogs since 1995. Wow!
Even though these dogs are all champions, they are not conceited at all. They are first of all, family pets and are used to other dogs. This means that they have sound temperaments, excellent health, and are very smart.
Besides that, these dogs are obedient, and they know how to present themselves in a show. But, they have a gentle side too. They are equally good as therapy dogs.
Even though they currently don't have any dogs to offer for sale, keep up to date with their page or contact them via their website form.
They would be more than happy to hear from you. Their website is being regularly updated with all of their up to date information.
Brightspot Dalmatians Breeder Details:
Address: Ontario, Canada
Website: Brightspot Dalmatians
5. Clarity Kennel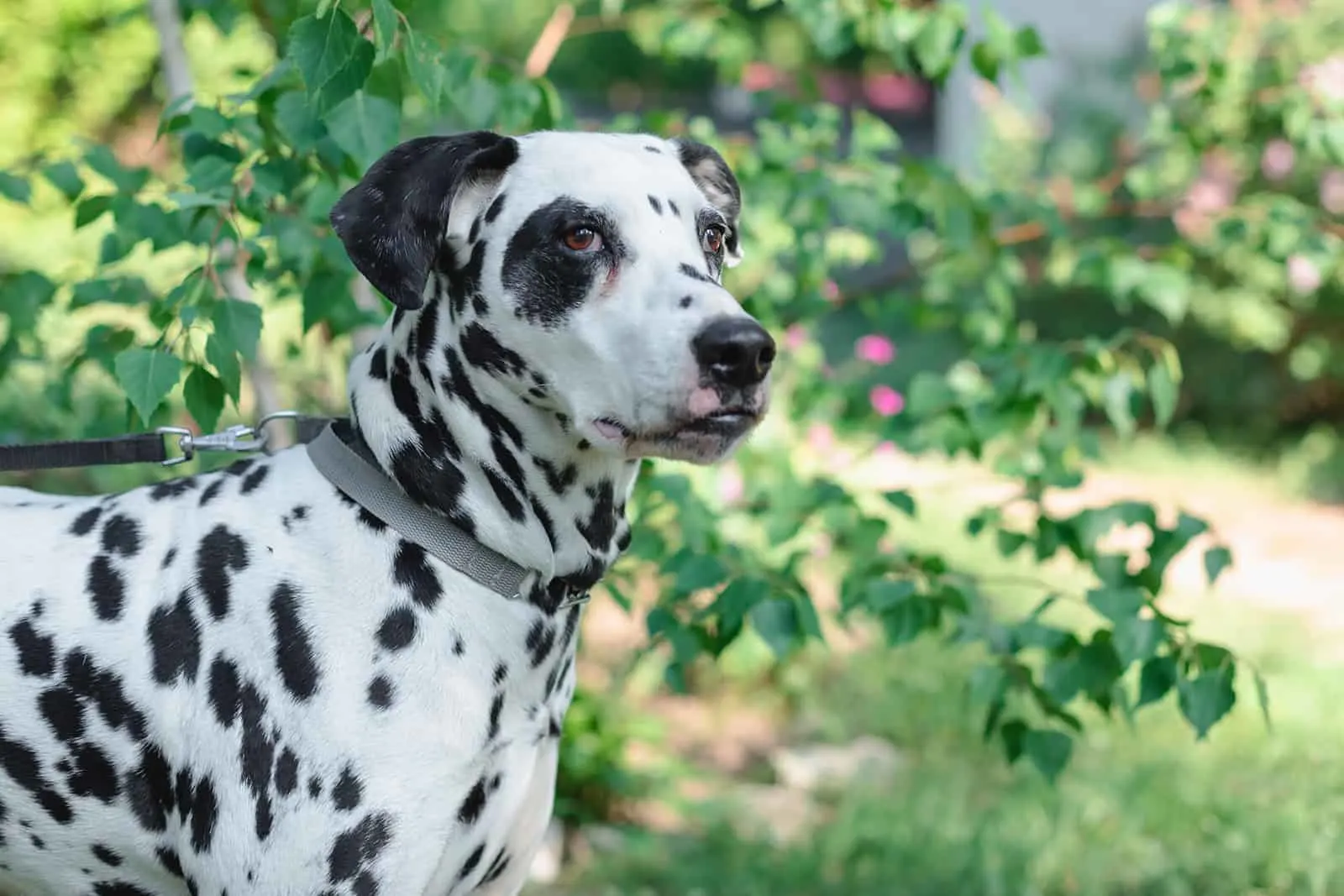 And last on our list of the best Dalmatian breeders in Ontario, but not least, are Clarity Kennel. Their new puppies have just arrived and they will be more than happy to hear from another Dalmatian lover out there.
Feel free to contact them because they like to chat about black and white spots.
They are clear about what they expect from the future owners of their Dalmatians. They want to provide a forever home for them, where the Dalmatians will be active and menatally stimulated.
This means a lot of training, playing, and learning conformation skills.
If there is a puppy you really like, jump onto their site and fill in the puppy application. You will have to pay $2500 for a registered dog that is microchipped, vaccinated, and dewormed.
Their puppies pass an early training class and are also used to other pets and kids.
Clarity Kennel Breeder Details:
Address: Ontario, Canada
Email: [email protected]
Phone: +15199230477
Website: Clarity Kennel
Facebook: Clarity Kennel
Instagram: Clarity Kennel
Concluding On Dalmatian Breeders In Ontario
We have listed many reputable Dalmatian breeders in Ontario here: North Paw; Big Creek; Bedlam Acres; Brightspot; and Clarity. But, there are many more outside of Ontario, such as Echo View Perm Reg'd, Amberview, or Dalalta.
I bet that everybody will be able to find the right breeder for them on this list. And the right puppy of course.
There is a non-profit organization called the Dalmatian Club of Canada (DCC), one of many breed clubs, that offers breeder listings over the Canadian regions.
You can find many fine breeders in Quebec, Alberta, British Columbia, and so on. For more information, check out the websites of the breeders listed in this article.
There are so many beautiful Labradors, Beagles, Terriers, and many other dogs out there, and then there is the Dalmatian. For me, it is one of the most unique breeds out there. Are you fond of this beautiful spotted dog?
READ NEXT:
Top 9 Standard Poodle Breeders In Ontario (2022)
Top 5 English Springer Spaniel Breeders In Ontario In 2022