The Cockapoo dog breed is among the most popular Doodle mixes.
Although Goldendoodles and Labradoodles are more popular, there's something Cockapoos have that these hybrids don't. Cockapoos are small, adorable, and hypoallergenic. Thanks to such high-quality traits, Cockapoos are highly in demand.
We're not surprised with the number of excellent Cockapoo breeders in Illinois. As one of the most important mid-western States, Illinois is the center of the happenings. This includes modern approaches to breeding too!
Cockapoo breeders in this State are always putting their dogs first. There's no chasing after the profit, no overbreeding or neglecting of the puppies. These people really make sure no puppy lacks anything.
Our Cockapoo buddy, as a mix of the Poodle and the Cocker Spaniel, is a dog blessed with charming good looks and incredible personality. No wonder people want them as pets.
If you want one too, and you live in the State of Illinois or the surrounding area, these are the people you can trust for getting a Cockapoo puppy!
Cockapoo Puppies For Sale In Illinois
Every future dog owner has issues with finding a good, reputable source to adopt a puppy. Sadly, we're swamped with puppy mills and unreliable breeders. To avoid the trouble of finding a trusted breeder, PupVine's come up with a list of the best Cockapoo breeders in Illinois.
I highly recommend you check out these breeders and see if they have puppies ready for adoption.
1. Your Lucky Puppies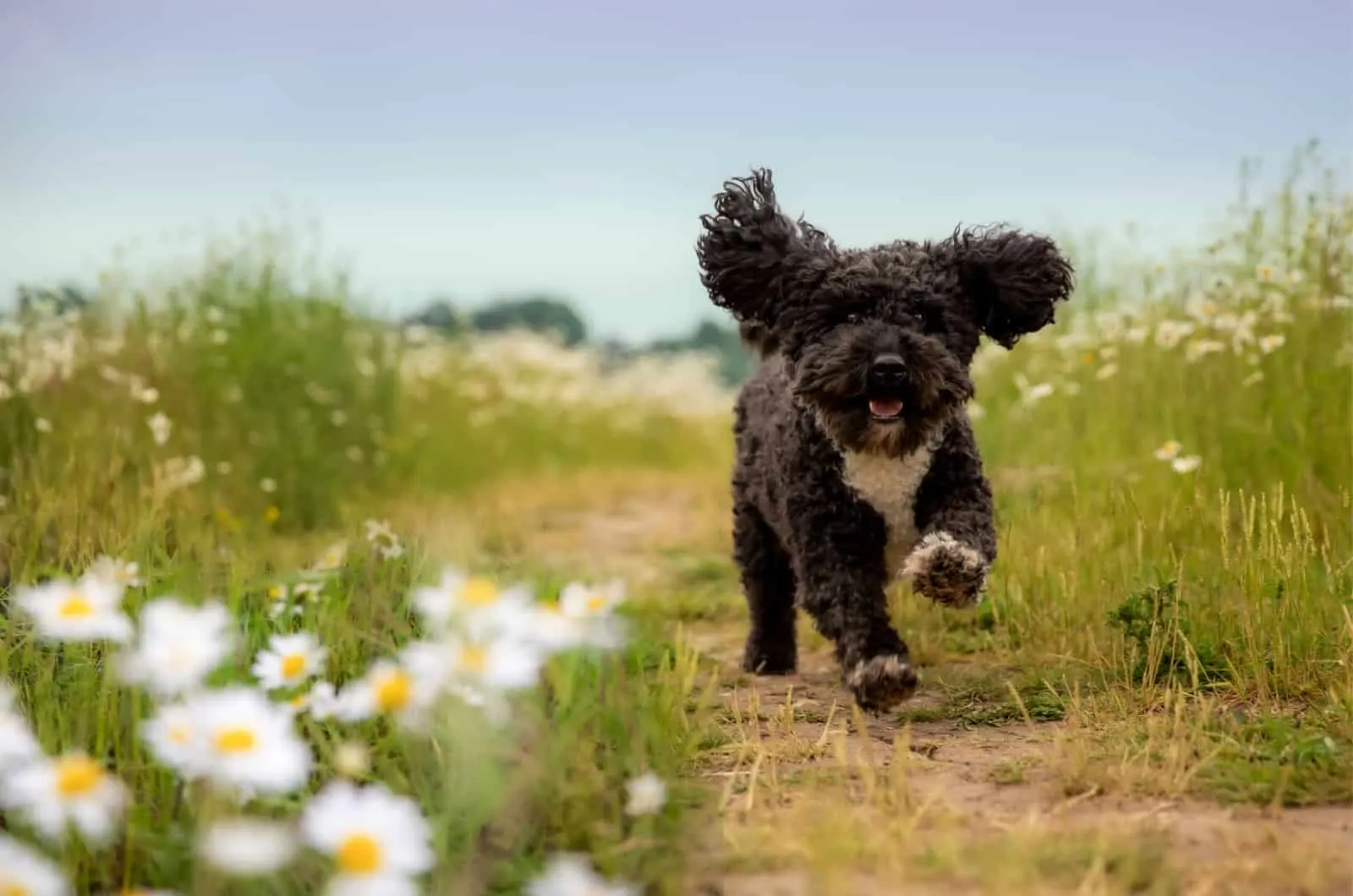 Every owner of the Cockapoo dog breed can be considered a lucky person. Why? Because they've got one of the luckiest hybrids in the world. The good people of Your Lucky Puppies agree with me when I say Cockapoos are the best.
The first breeder on our list is specialized in hypoallergenic, non-shedding canines like our Cockapoos, more precisely their F1B generation, as well as F1B Peekapoos, and F1B Micro Bernedoodles.
Your Lucky Puppies has been in the breeding business for 10 years. They're a huge family of dog lovers, blessed with lots of friends that share the same passion for Cockapoo pups.
Your Lucky Puppies are truly lucky Cockapoo pups because they're raised in a lovely, cozy environment, surrounded by other animals and kids. They come with a one-year health guarantee. As for their treatments and vaccinations, you don't have to worry for a moment – it's all covered.
I highly encourage you to contact the breeder and arrange a meeting with your ideal Cockapoo pooch in their home. Once they see you as a potential Cockapoo owner, you'll definitely get into this big, loving family.
Breeder's details
Website: Your Lucky Puppies
Location: Volo
Phone: 773-372-6410
Email: [email protected]
2. Kathy's Kountry Kennel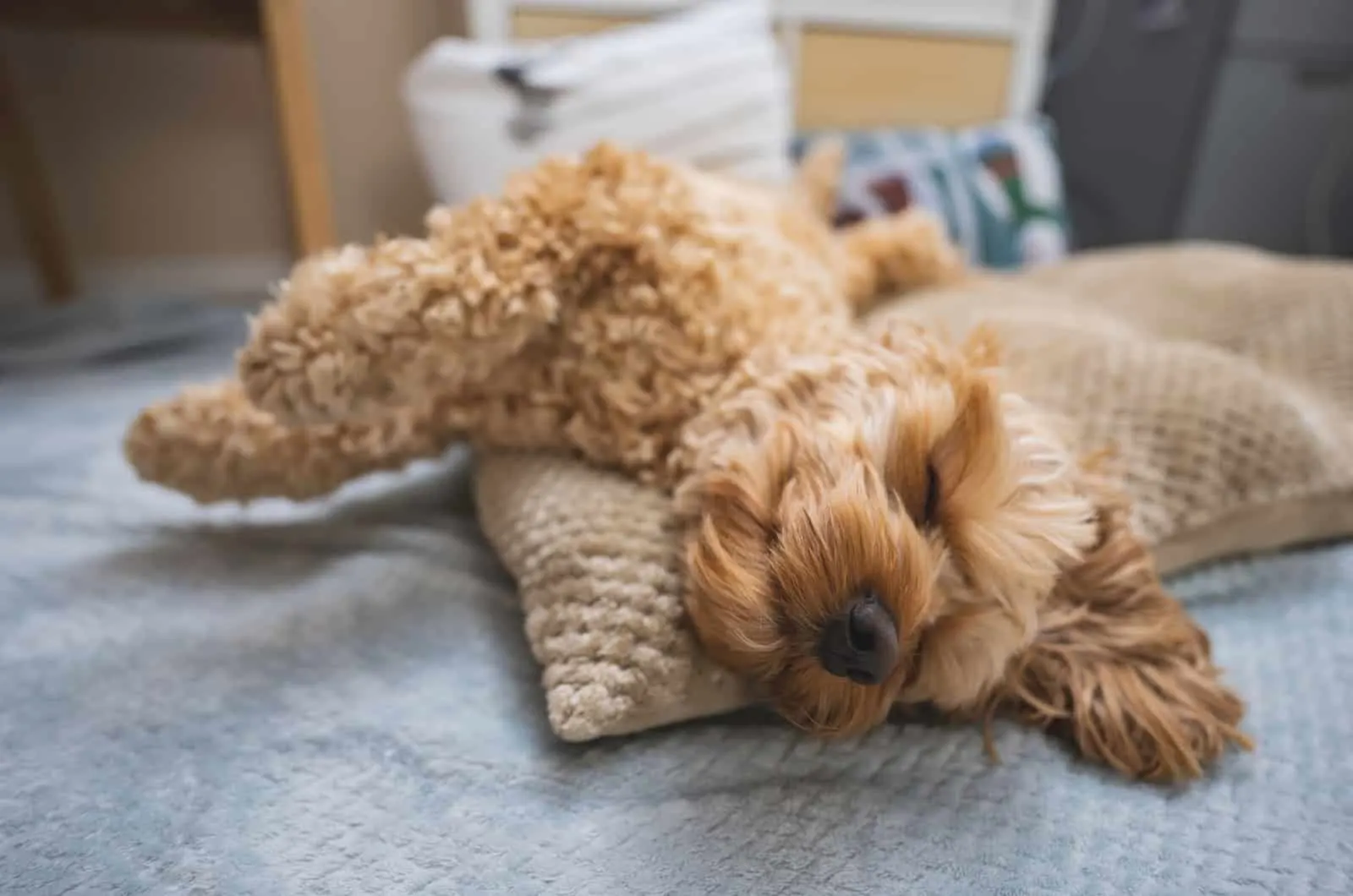 I say "no" to puppy mills, kennels, pet stores, and profit breeders. I will always be against such breeders. What I'm pro are small, family-owned breeding businesses and hobby breeders that care about the improvement of the breed. Profit should come last.
One of those reputable breeders is definitely Kathy from Kathy's Kountry Kennel. Despite the "kennel" word in this name, Kathy is absolutely not an average kennel with dog crates, crowded spaces, and too many dogs. This place is so much more than that!
Impressive experience of more than 23 years has put Kathy among the most reputable Cockapoo breeders in Illinois. In addition, she raised other furry babies that don't shed: Bichipoos and mini Goldendoodles.
Kathy's Cockapoos feature a small size and Poodle-like characteristics. You can often find them sporting some of the Poodle coat colors. That's why she has Cockapoos with lovely red Poodle coats, as well as black, buff, and chocolate spots.
This breeder makes sure all pups are healthy dogs, covered by all the necessary shots and with tails docked and dew claws removed. Their health guarantee will last for one year.
However, your love and admiration for these small pups will be without an expiration date.
Breeder's details
Website: Kathy's Kountry Kennel
Location: Prairie Grove
Phone: 847-338-3018
Email: [email protected]
Social media: Facebook
3. Uphoff's Country Kennel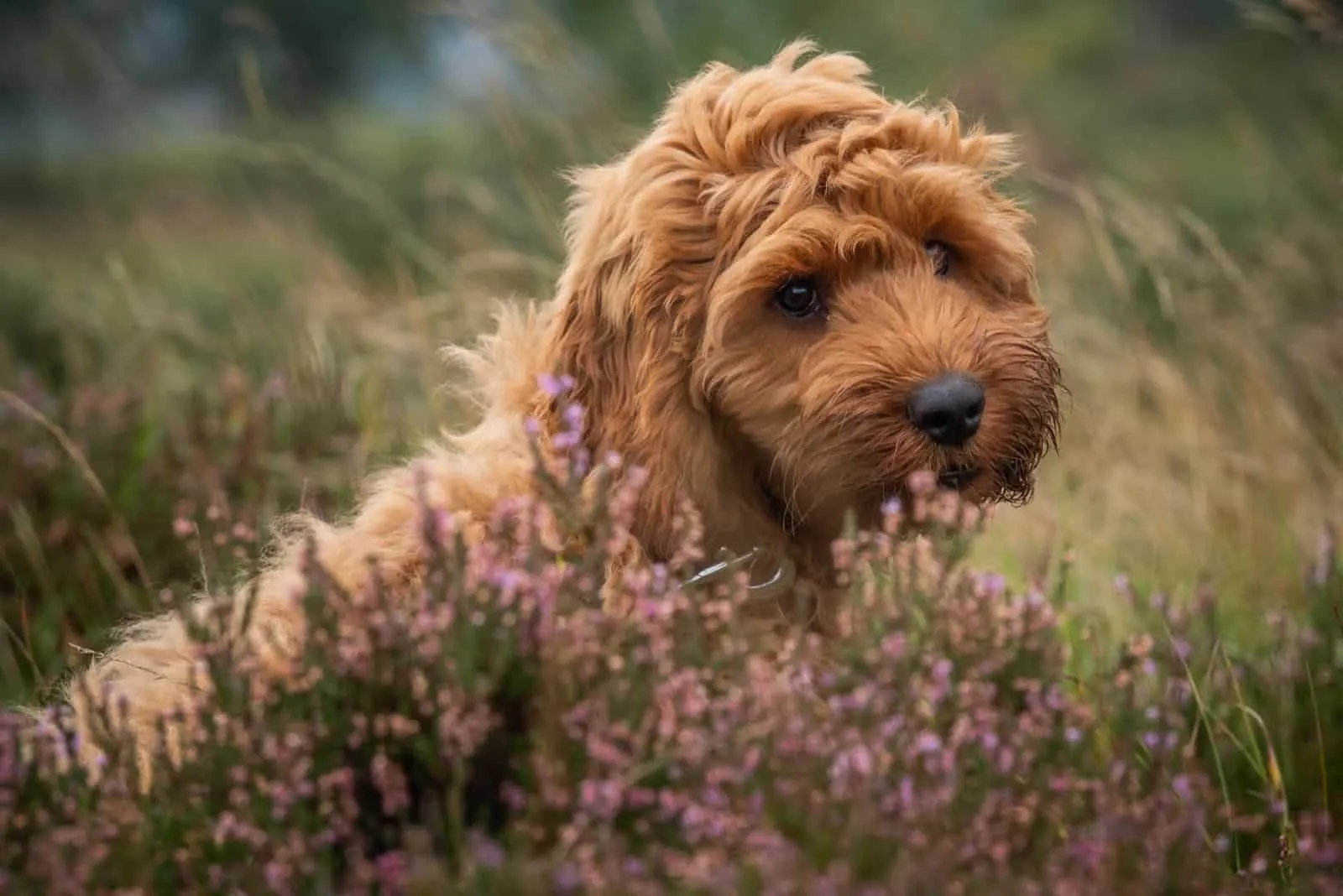 Farm life is the best life. The adorable Cockapoo puppies from Uphoff's Country Kennel couldn't agree more. The fresh air, lots of buddies, and love oozing from all over the place makes these Cockapoo pups truly blessed.
No wonder people from all over the area drive to see these doggos!
Besides our doggy of the day, the Cockapoo, Uphoff's Kennel also features Cavalier King Charles mixes. Both crossbreed options are excellent for people prone to allergies. When in doubt, adopt both hybrids!
John and Elizabeth Uphoff have come a long way to the top. It took lots of hard work and dedication to produce healthy puppies, kind temperaments, and those incredible hypoallergenic features.
You should judge the book by its cover. Just because these Cockapoo lovers don't have an ultra-modern website, doesn't mean they're not deep into breeding and raising the perfect Cockapoo puppy. Good Cockapoo breeders care about their pups, not their social pages.
You should really give them a call to check if they have any available puppies and ask about their pricing, adopting policy, etc. Don't worry, if John and Elizabeth think you're worthy of a Cockapoo puppy from their home, you'll be warmly welcomed to their farm.
Breeder's details
Website: Uphoff's Country Kennel
Location: Gridley
Phone: 815-848-5704
Email: [email protected]
4. Tony's Happy Puppies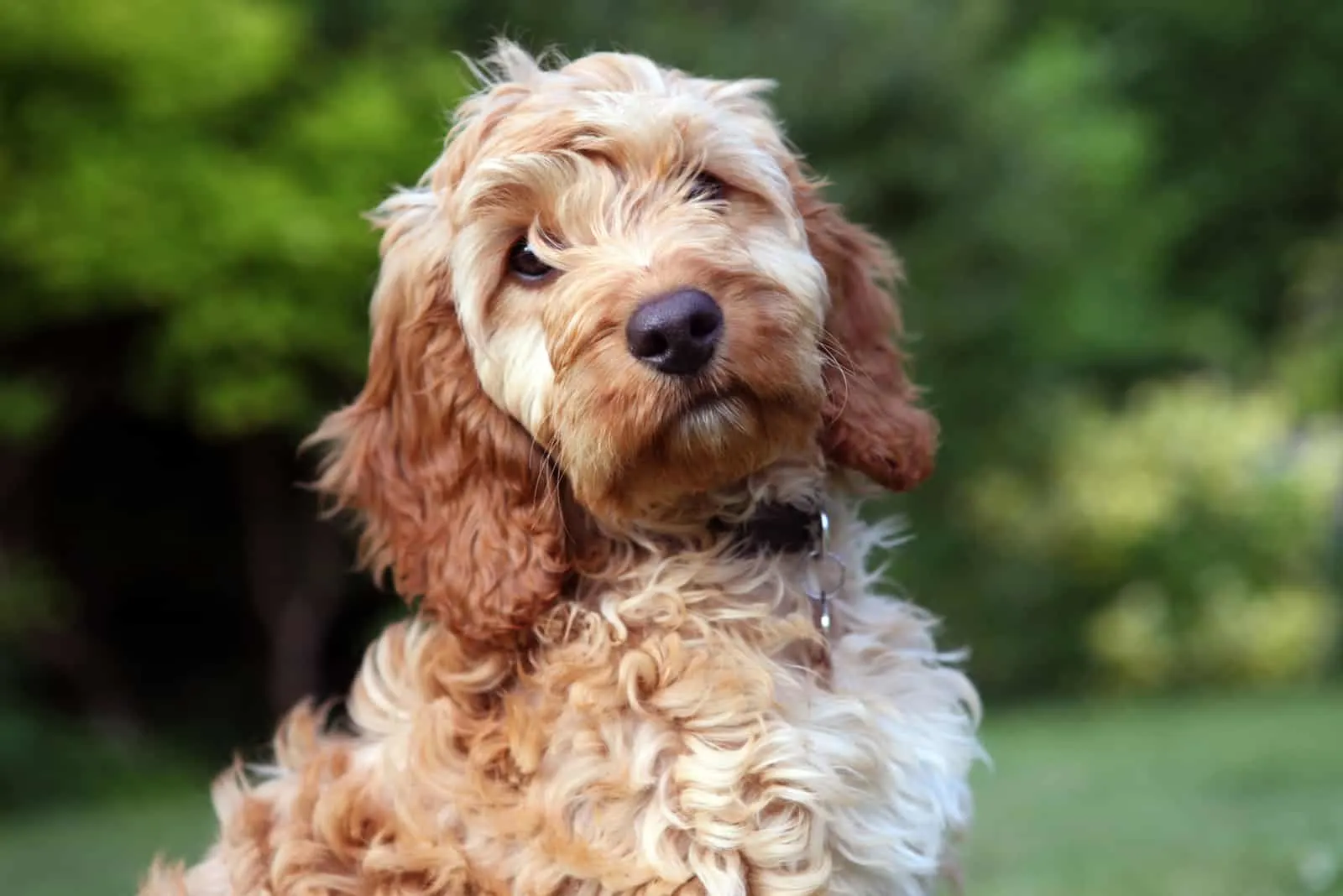 Are Tony's puppies really that happy?
No, they're even happier!
I would also be thrilled to grow up in such a great place. A total of 4 acres of countryside belongs to happy pups including Cockapoos, Cavapoos, Bichons, Mini Goldendoodles, Shihpoos, Shorkies, Morkies, etc. Name a cool hypoallergenic dog with teddy-bear looks, Tony's got them!
The long breeding experience of over 26 years has earned them a spot in this list of the best Cockapoo breeders in Illinois.
But, what else makes Tony's a breeder worth visiting? Why should you get your new puppy from this place?
Oh, I don't know… Maybe the fact they have so many successful adoptions into new homes, they don't even know the number?
Tony specializes in lots of things, one of them being toy Cockapoos. If you're looking for a combination of soundness, great temperaments, and low chances of developing certain health issues, Tony's Cockapoos are your best option.
Breeder's details
Website: Tony's Happy Puppies
Location: Hampshire
Phone: 847-387-0994
Email: [email protected]
5. Dream Doodles And Cockapoos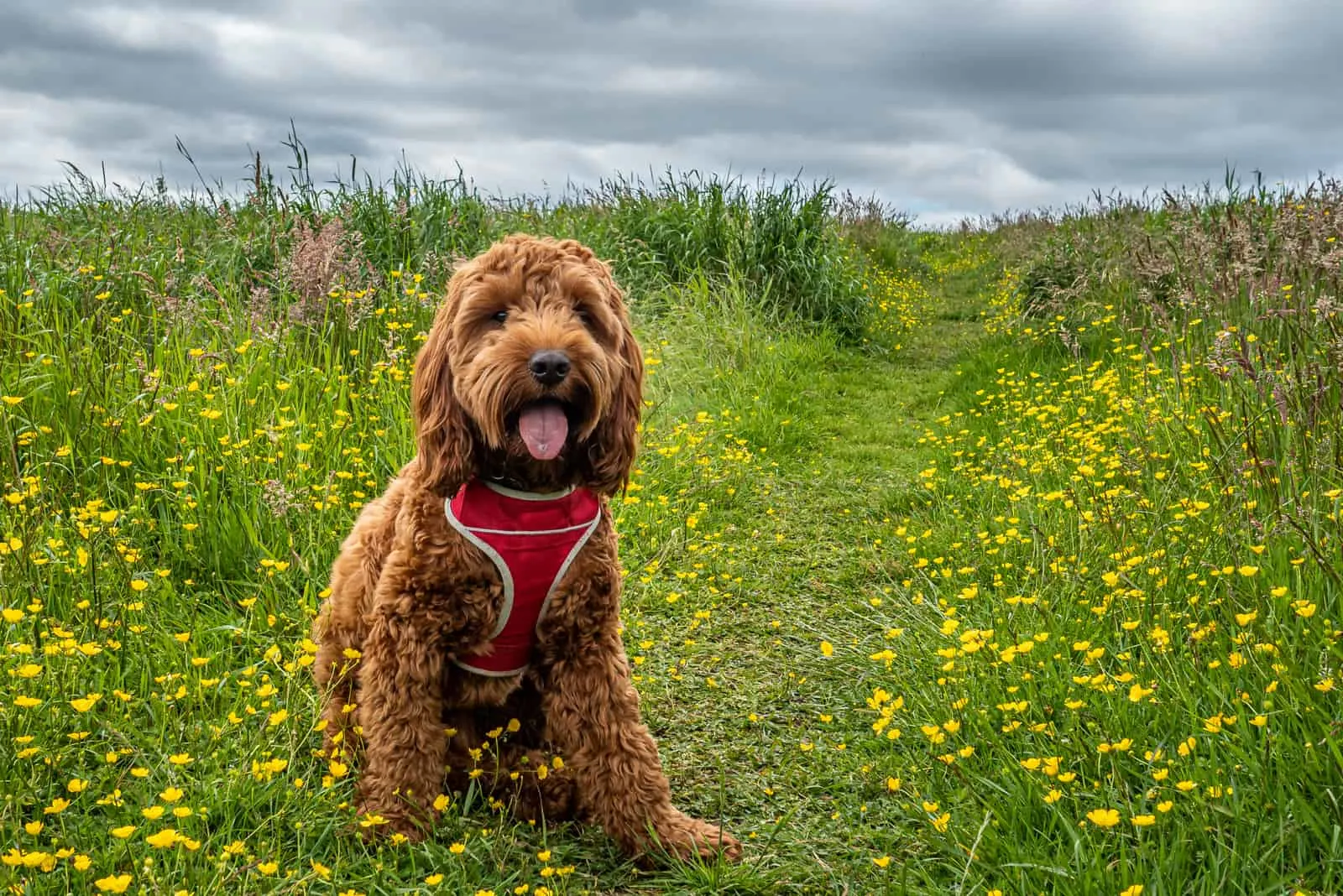 Dream Doodles and Cockapoos are truly dreamy, making your nicest dreams about owning puppies come to life.
This is another of those dog breeders that makes sure all puppies are being raised in a safe environment, showered with love, care, and blessed with many friendships. Puppy moms are all family dogs, well-taken care of, and tested to prove they're 100% healthy.
Dream Cockapoos dogs all have a friendly relationship with other dogs, including other pets. The family owns two cats so you can rest assured your new Cockapoo puppy will be cat friendly.
Each Dream puppy will be covered with a health guarantee that lasts for one year. This ensures puppies won't develop some severe health conditions within that first year in its new forever home. So, all you'll need to do is pick a cool Cockapoo name!
Although the Dream Doodles and Cockapoos is run by a fairly young family, the breeder and owner, Amanda, has the much-needed experience. For more than 20 years, Amanda's been into breeding Doodles. Her qualities as a breeder are undeniable.
Reach out to see if they have available puppies. Chances are, you'll have to be put on a waiting list, but that's a good thing. It only proves the breeder doesn't exhaust their breeding stock with continuous breeding.
Breeder's details
Website: Dream Doodles And Cockapoos
Location: Rockton
Phone: 267-259-8153
Email: [email protected]
Social media: Facebook
6. B&C Kennels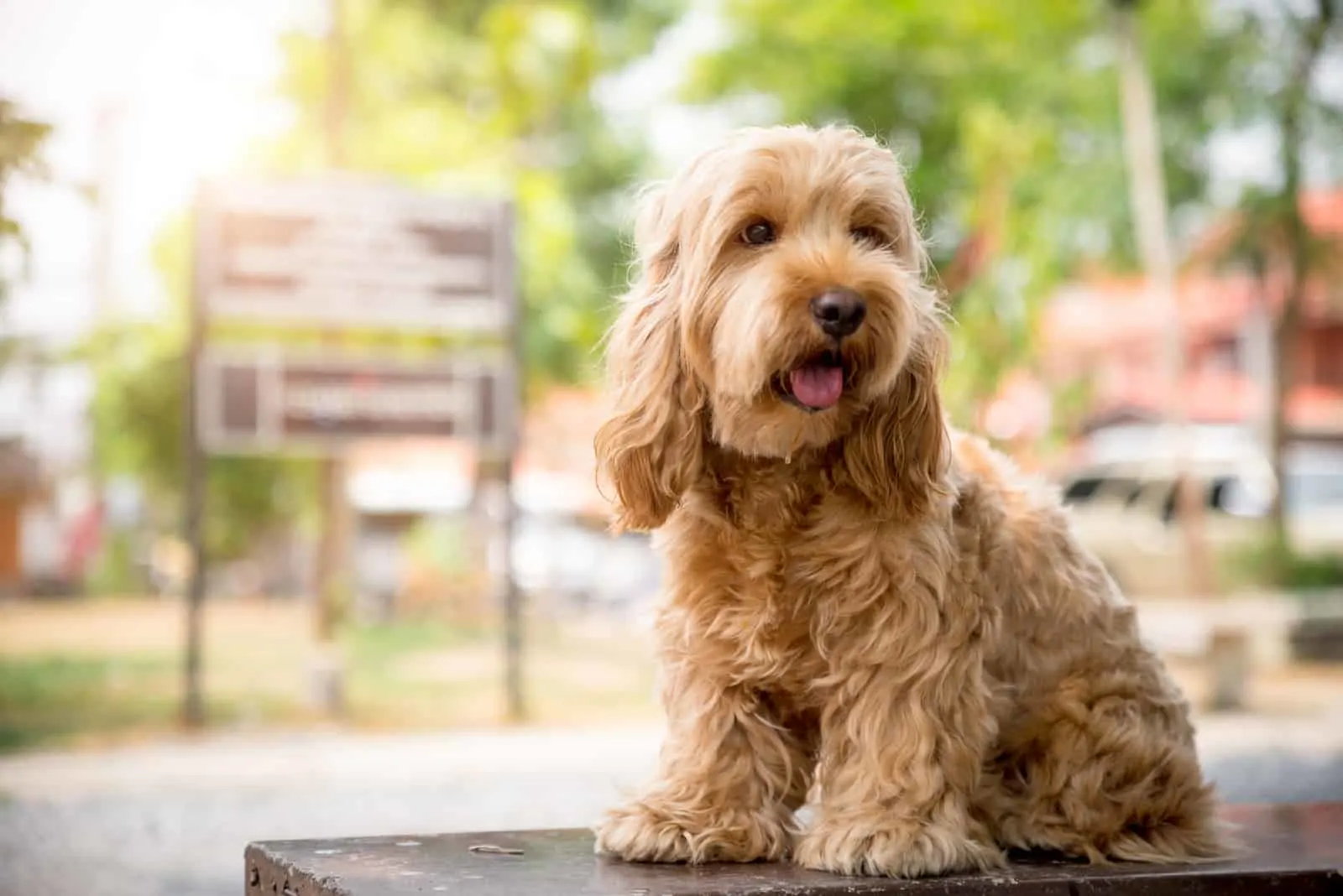 B&C puppies are a lot of things, one of them being so spoiled! Seriously, these little doggos are raised with so much love and care by a breeder that ensures all their desires are fulfilled. There's nothing wrong in getting a pre-spoiled puppy. Puppies deserve all the spoiling they can get!
But, enough joking around. Let's talk business! Let's see why you should get a Cockapoo puppy from B&C Kennels.
No matter if you choose between the male vs the female Cockapoo doggo from this breeder, you'll still get a terrific puppy worthy of your care. All B&C Cockapoos are of great temperaments and in top condition. There are no behavioral issues or congenital defects with these dogs.
B&C Kennel is AKC approved and sells only pet-quality dogs. Unfortunately, you won't be entitled to breeding rights if you purchase a puppy from this breeder.
What's great about this kennel is that they follow a strict policy to ensure puppies aren't subject to outside factors like bacterias or viruses. This means no visits while the puppies are young – safety and health comes first.
Also, I'd like to add that this breeder has one or two litters each year, depending whether the vet clears their dogs for a new breeding. All Cockapoo mommies are well-taken care of, staying with furever families and enjoying all the love they can get.
Reach out and contact this pawmazing family for a new Cockapoo puppy!
Breeder's details
Website: B&C Kennels
Location: Clare
Phone: 815-545-6733
Email: [email protected]
Social media: Instagram
7. No-Shed Dogs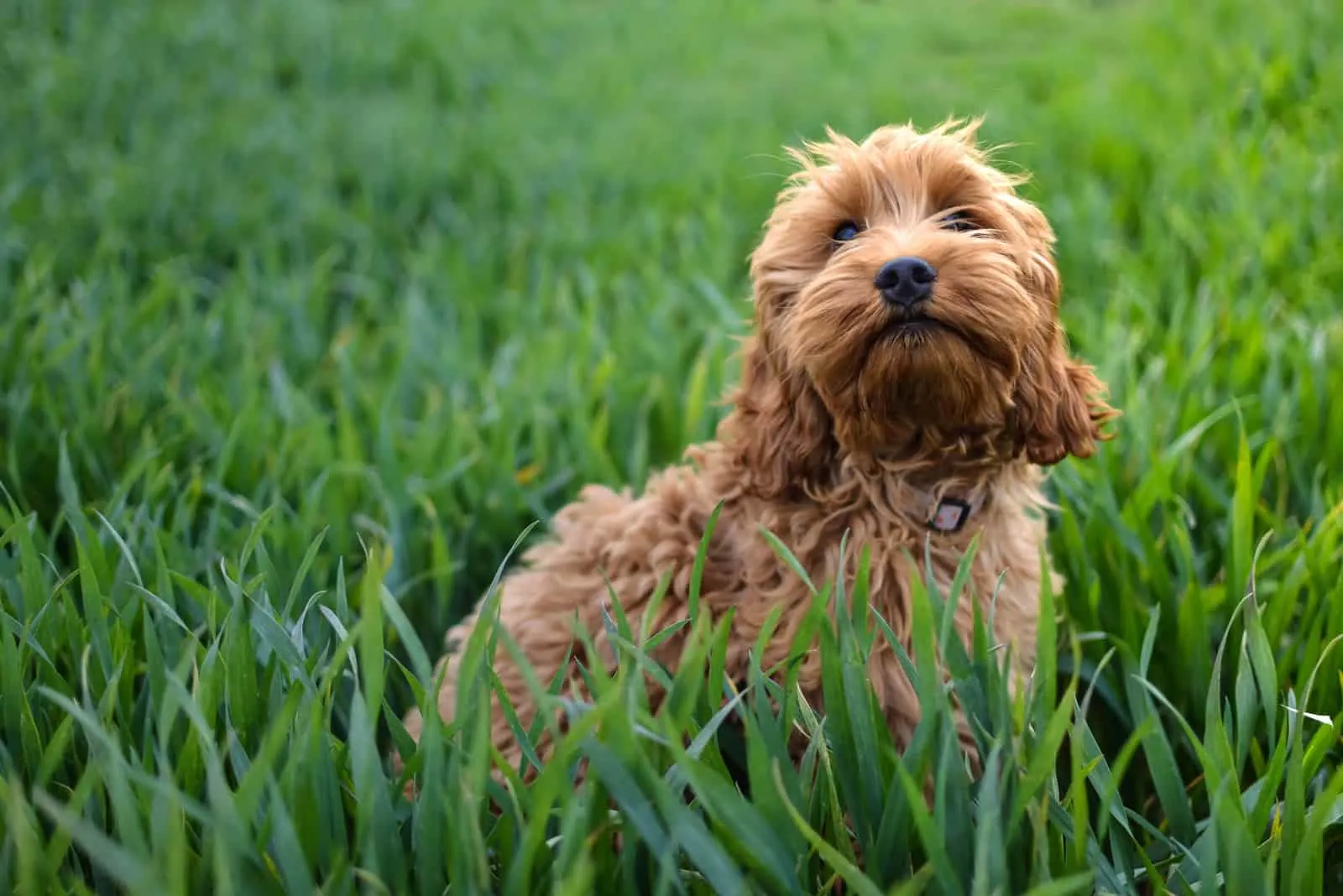 A good breeder will recommend you adopt a puppy first, instead of picking the buying option. One of those pro-adoption breeders is the last one on our list. No-Shed Dogs always recommend adoption before you shop, but if adoption isn't possible, then turn to their Cockapoo puppies!
I bet you'll definitely have a doubt about which pup to pick, Cockapoo vs Cavapoo pups, because No-Shed Dogs carry a rich selection of puppies. They'll make you want to pick more than just one Cockapoo doggo because they're so spectacular!
This breeder has been in business for over 22 years. The long experience got them used to one thing: always being on top of their game.
No-Shed Cockapoos appear sporadically with this breeder. You won't find Cockapoo puppies available all the time. But, once they're ready for adoption, you'll find that these pups are brilliant at whatever they do. From basic Cockapoo training, to learning where to go potty, No-Shed Cockapoos will master all skills.
Make sure you contact this breeder for a chance to get a Cockapoo puppy with an extremely long lifespan, incredible good looks, and the sweetest temperament ever!
Breeder's details
Website: No-Shed Dogs
Location: RIchmond
Phone: 847-630-7387
Email: [email protected]
Final Words
So, which of these Cockapoo breeders in Illinois is your favorite one?
I know, it will be difficult to pick from among the top 7 breeders in this State, but I can assure you, your ideal Cockapoo puppy is out there.
What you should know is that you won't make a mistake by picking any of the listed breeders. They're all people you can blindly trust. The only problem that may occur is the availability.
However, as I mentioned earlier in the text, having no available puppies at the moment can be a good thing. It means no overbreeding is being conducted by that breeder. It's always better to wait for a puppy than to rush in and pick a doggo that might not be up to your desires.
I can vouch Cockapoo puppies from these breeders will all be dreamy, happy pups, eager to meet their new pawrents.