The Chow Chow breed is known as one of the world's oldest dog breeds that can be traced down to the Han Dynasty of 2000 years ago in China.
Originally they were multipurpose dogs used in herding, pulling, as watchdogs etc.
This moderate energy level, Spitz-type dog is very loyal to those they love, but also has a very independent spirit, so they can be aloof with strangers.
Before jumping right away to the list of the 8 best Chow Chow breeders across the country, let's briefly mention the most important specifics of this breed that makes these dogs so special.
Chow Chows are impressive-looking dogs indeed. With a beautiful lion-like coat, stilted gait, and distinctive blue-black tongue that no other breed has (except the Shar Pei), these teddy bear looking dogs really attract attention wherever they go.
According to a famous Chinese legend, this fascinating color of the tongue has an interesting background. It is said that at the time of creation, the Chow Chow licked the drops of color when the sky was painted, and because of that story now all Chows have an interesting fun fact.
The Chow Chow dog became popular because of Queen Victoria, and after that, a breed club was also formed in England.
With a lifespan of 11-12 years and easiness when it comes to house training, Chow Chows became popular not only with owners but among breeders also.
So, let's check out the best Chow Chow breeders in the United States!
Chow Chow Puppies For Sale In The U.S.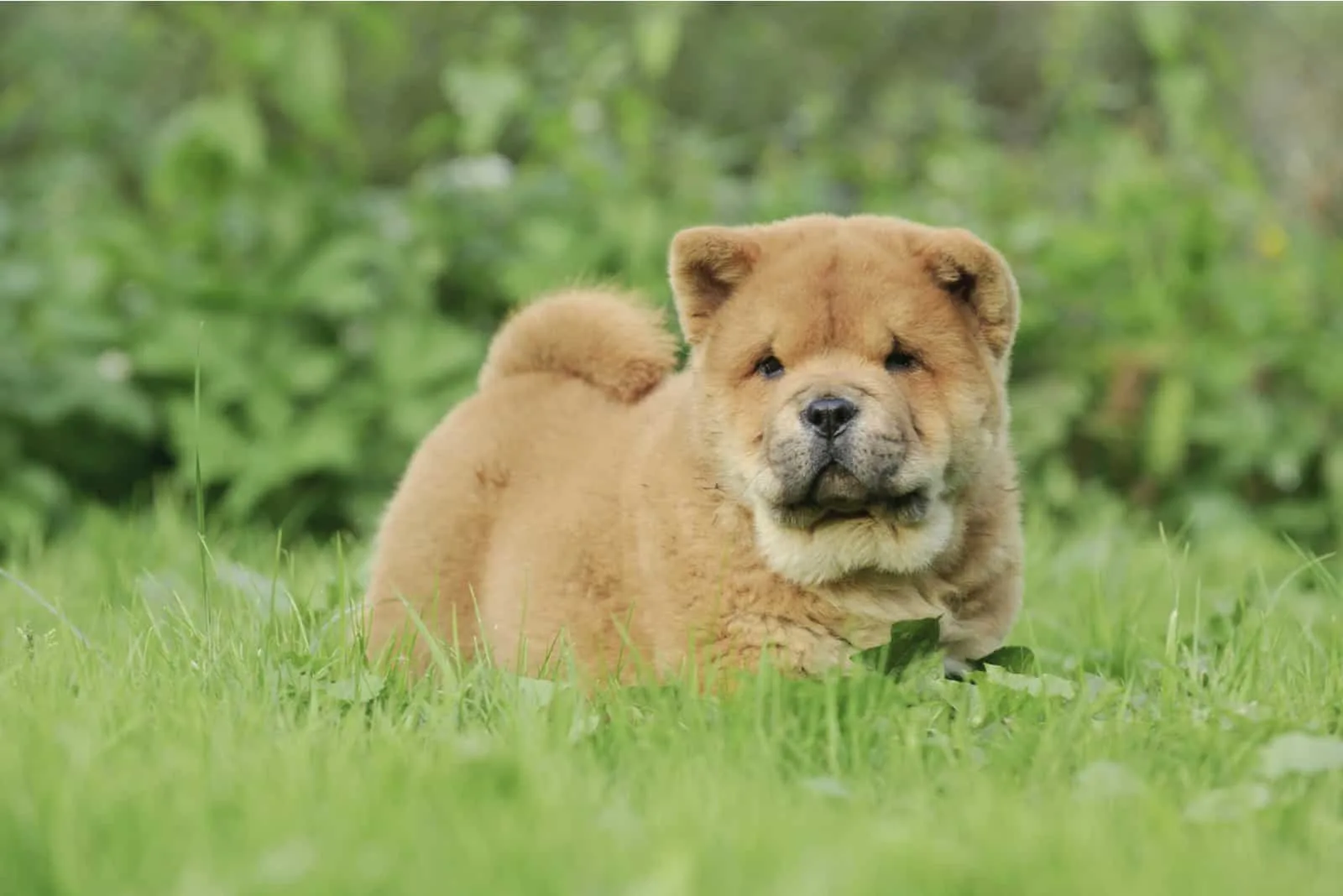 When looking for purebred Chow Chow puppies, it is important to find a reputable breeder that will provide you with healthy dogs.
Chow Chows are generally a healthy breed of dogs, but like any other breed they can have some genetic health problems like canine hip dysplasia, entropion or glaucoma, so look for a breeder that has all the health clearances for their puppies.
Finding responsible and reputable breeders can be overwhelming and sometimes even stressful.
When choosing a new family member, it is important to find a licensed and registered breeder that can guarantee you that your new puppy will be happy and healthy.
Since this is easier said than done, and the process can be really off-putting, we are here to help!
We have prepared the list of the best 8 Chow Chow breeders in the U.S.
1. D&M Farm Kennel – Ohio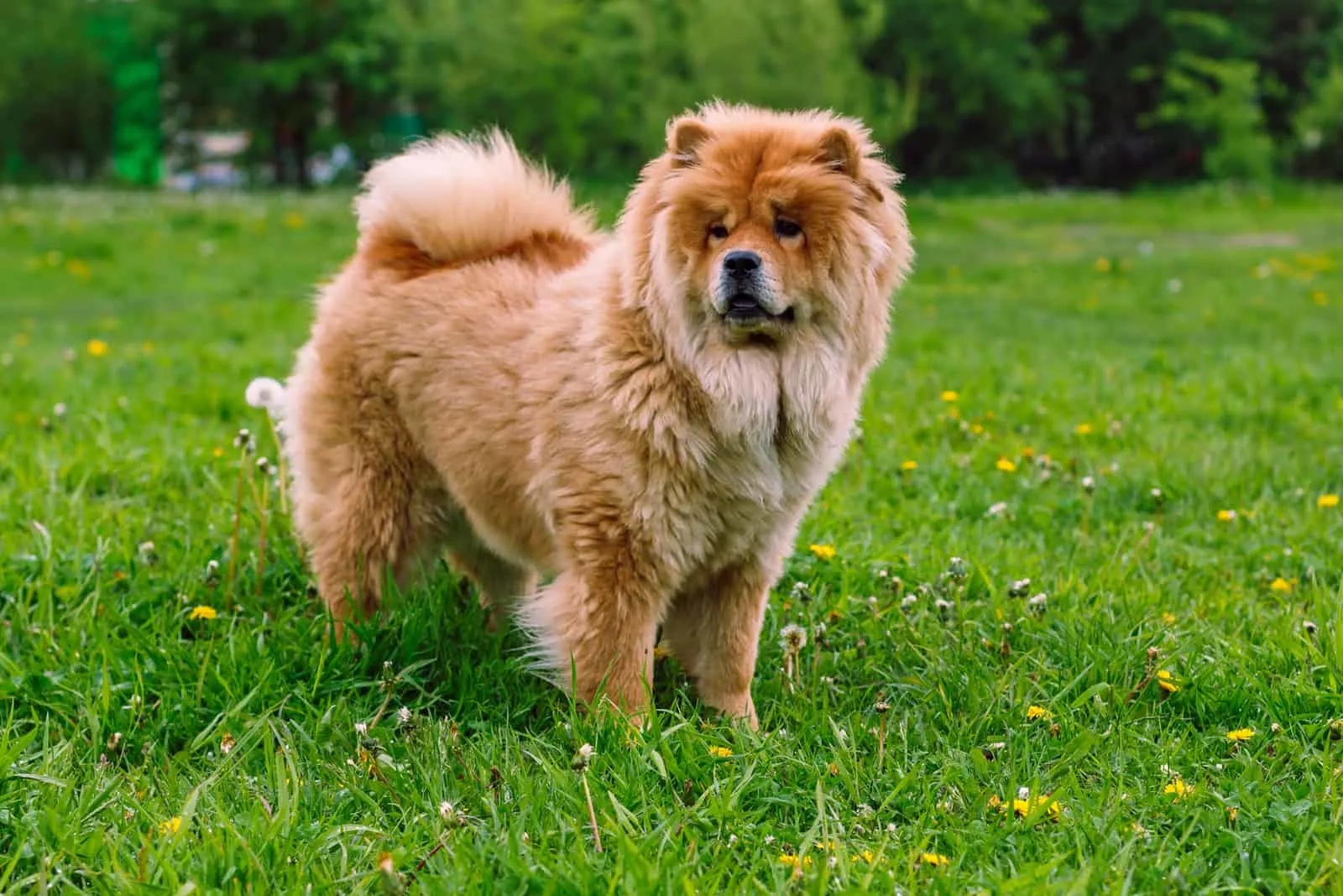 D&M Farm Kennel is a small family farm in Southwestern Ohio. Not only are they a family oriented business, but also they are dedicated to breeding the traditional classic Chinese Chow Chows.
They take pride in breeding beautiful, loyal, and devoted dogs, specifically according to the AKC standard conformation. All their Chow Chows are properly socialized and sweet-tempered.
From the beginning, these breeders wanted to breed Chow Chows in all 5 possible colors – red, black, cream, blue, and cinnamon.
If you choose D&M Farm Kennel, we are sure that you will end up with a gorgeous new family member.
With a great history in breeding Chow Chow dogs, confirmed by many great costumer reviews and feedbacks, choosing this farm will definitely be a good idea.
D&M Farm Kennel Information
• Location: 617 W. Dayton-Yellow Springs Rd., Fairborn, OH 45324
• Website: D&M Farm Kennel
• Email: [email protected]
2. Heavenly Chows – Missouri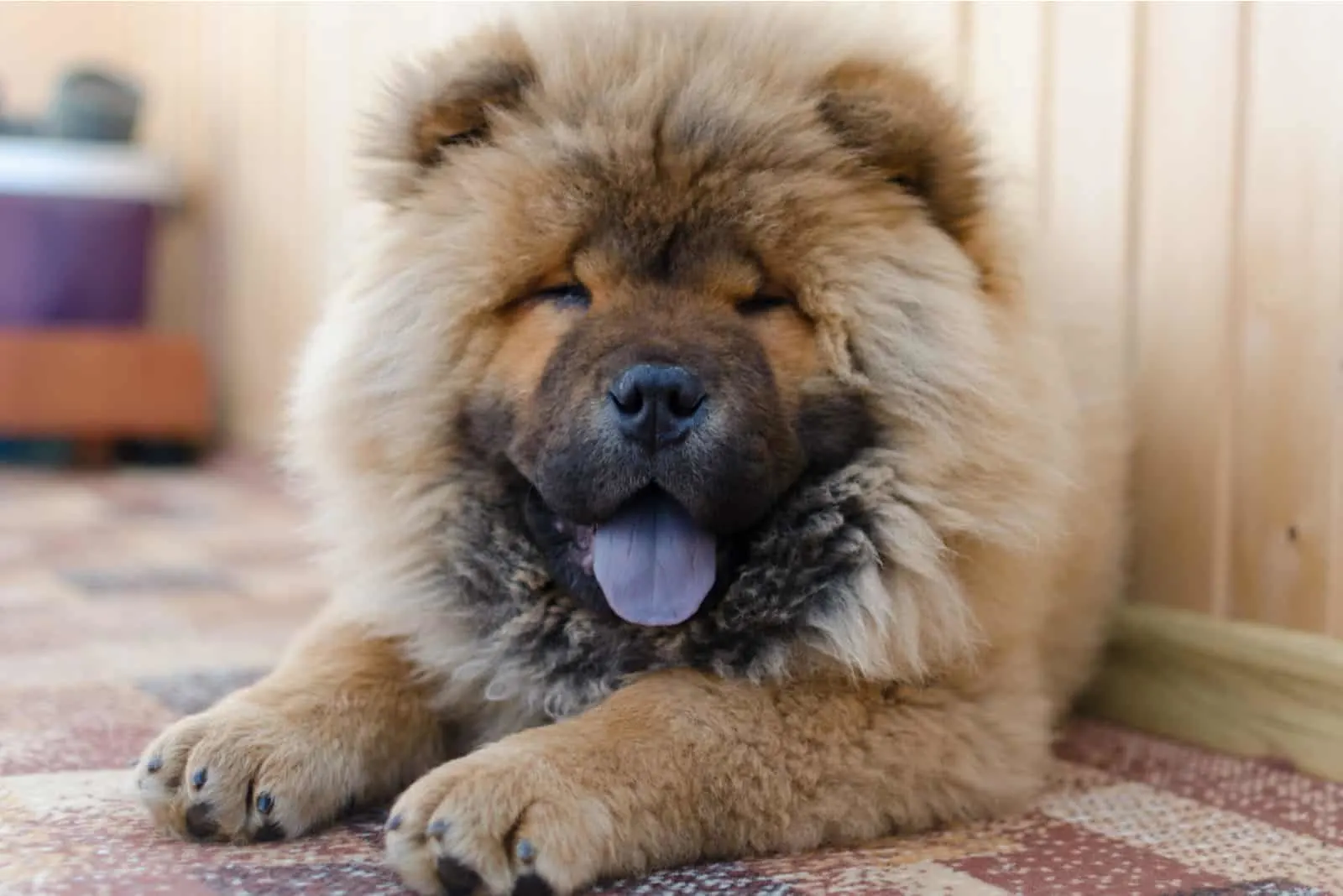 Heavenly Chows is a USDA certified and state certified breeder, that have been breeding Chow Chows since 1999. They are also highly approved by the American Kennel Club and have all the necessary certificates.
Each puppy is microchipped with a unique microchip number and has a health certificate that gives you a health guarantee and peace of mind.
Their parents are free of diseases, disorders, and health problems which ensures you that you get a healthy puppy which then can be a perfect addition to your family.
Heavenly Chows Information
• Location: 12152 Highway "D" Versailles, Missouri 65084
• Telephone: (573) 378-7966
• Website: Heavenly Chows
• Email: [email protected]
3. Kelin Chows – Florida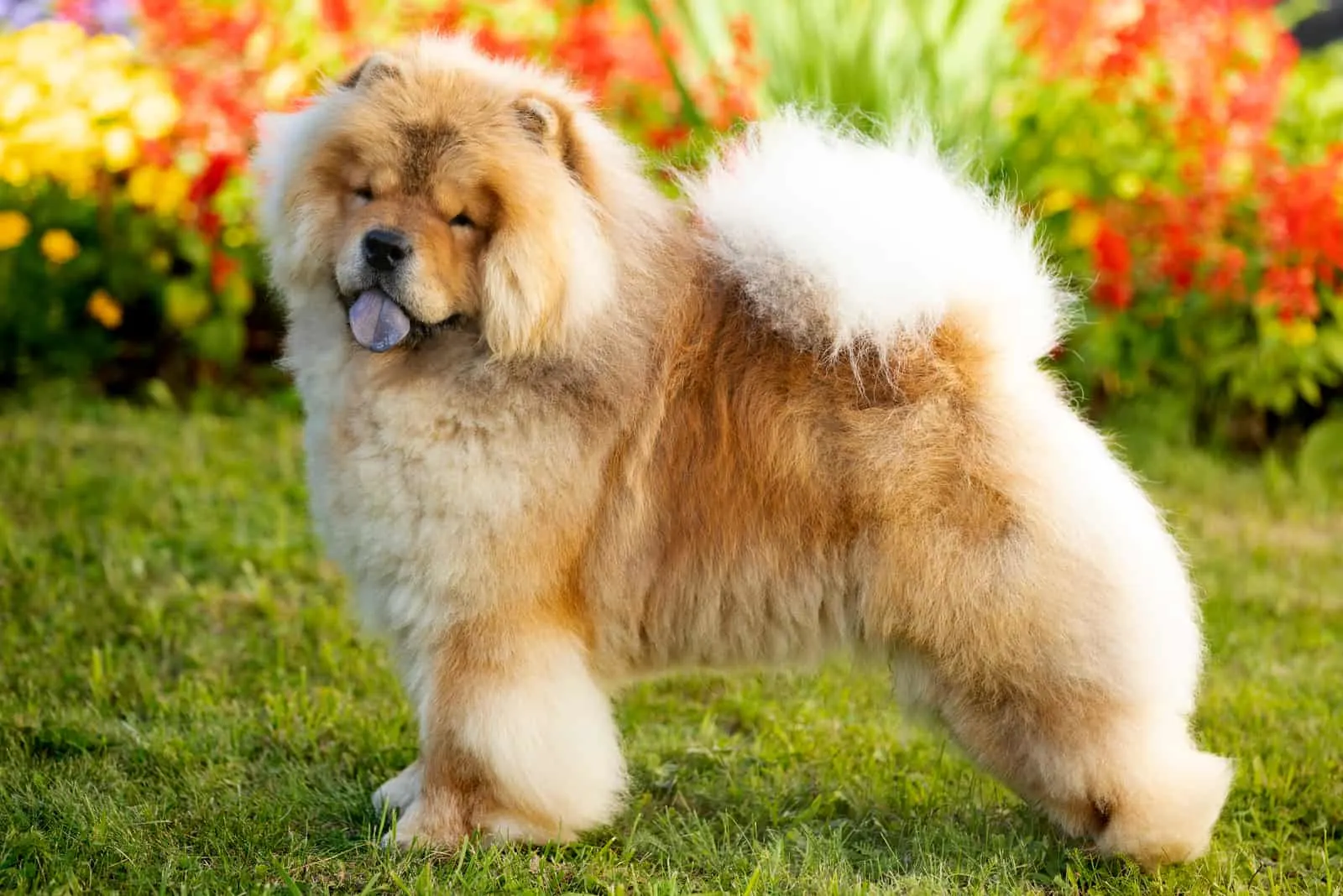 Kelin Chows, a breeder from Miami, has been in this business for a long time, since 1989. Their story began when this breeder was looking for a puppy for his daughter, and since they fell in love with this breed of dogs, the idea of Kelin Chows was born.
Now they are one of the most well known breeders of Chow Chows, with more than 50 champion-line dogs.
If you are looking for a great companion dog, health tested before breeding, or perhaps a retirement buddy, feel free to contact them through the information below.
Kelin Chows Information
• Location: Miami, FL 33187
• Telephone: (305) 205-9678
4. Imagine Chows – Iowa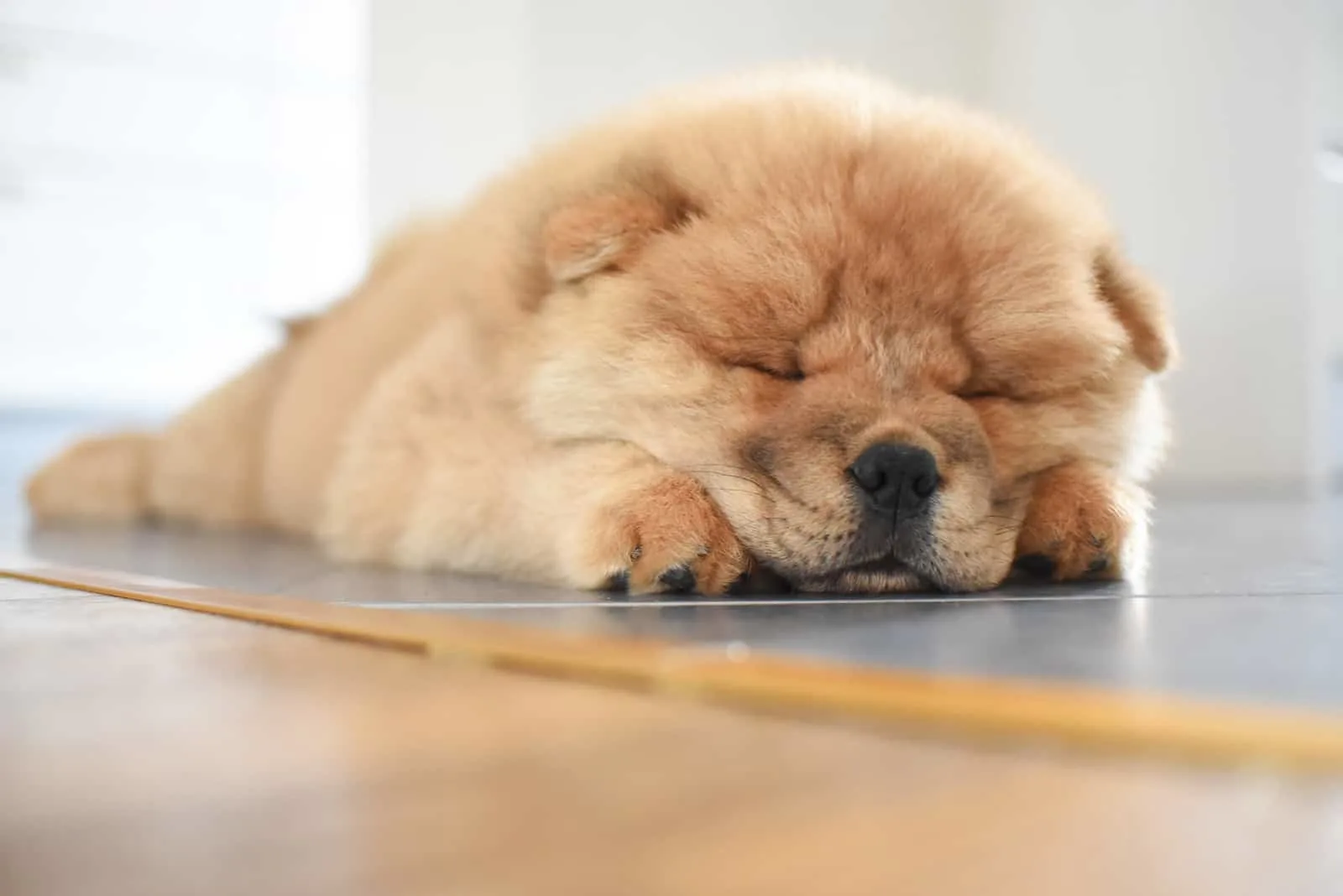 Kathy and George from Imagine Chows have a long history in breeding purebred dogs, having bred quality Chows for more than 30 years.
Their Chow Chows have won multiple awards. In 2006, their kennel won an AKC Non-Sporting Breeder of the Year award.
Imagine kennel is also the first kennel in the U.S. that has produced a Supreme Chow according to the Chow Chow Club ranking system.
They are extremely proud of their Imagine Chow bloodline, which represents a Chow Chow with exceptional quality in type, health, and temperament.
If you choose Imagine Chows you will get well-adjusted puppies that are healthy, eager to play and learn, and that quickly adapt to new surroundings.
Imagine Chows Information
• Location: Marshalltown, IA 50158
• Telephone: (641) 485-6393
• Website: Imagine Chows
5. Forestway Chows – Michigan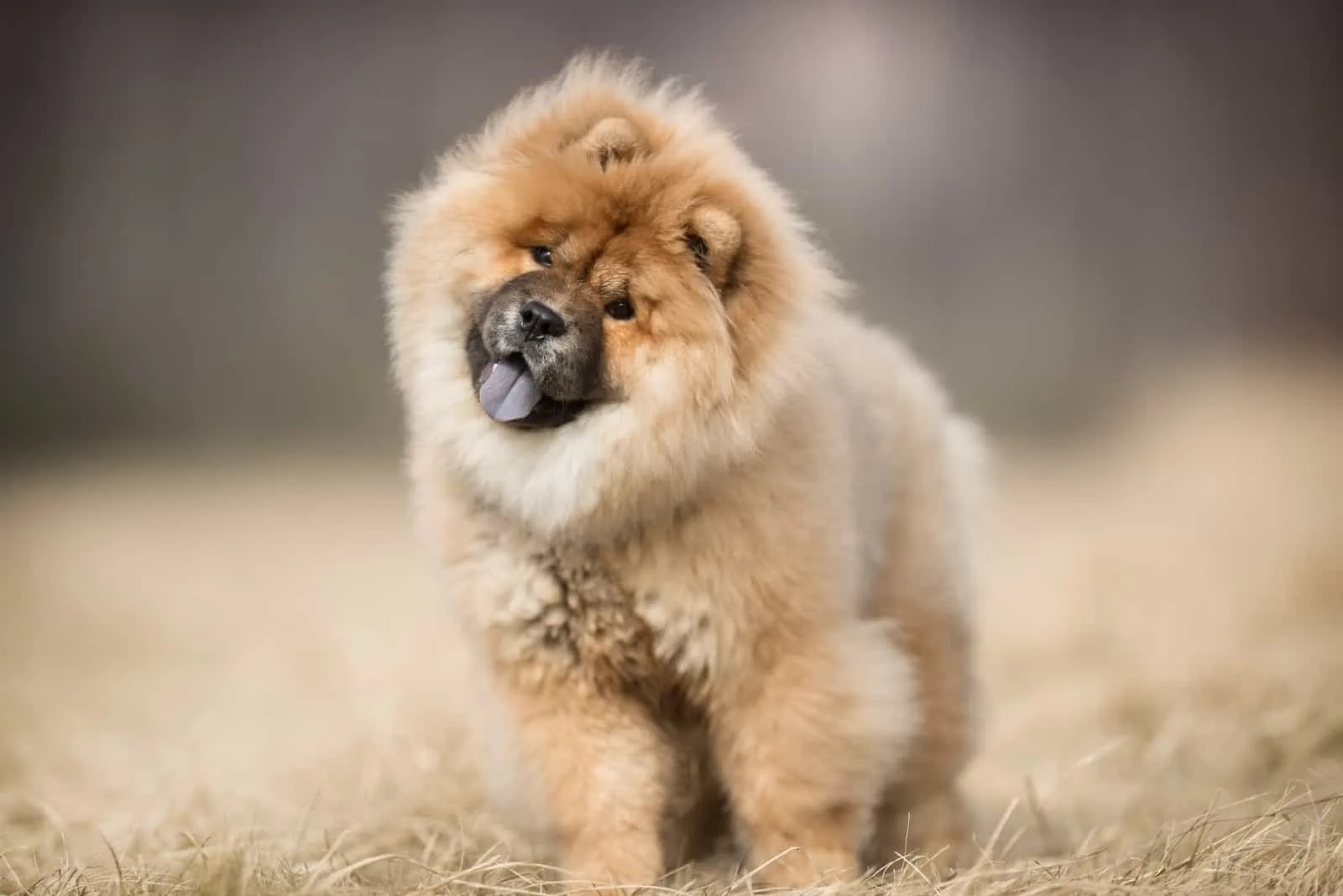 Forestway Chows has bred only AKC Chow Chows for more than 35 years in the U.S. and Canada also.
They believe that everyone deserves a well-bred puppy, which is why they are focused more on the quality rather than quantity.
With Forestway Chows, you are guaranteed to get a puppy raised in a loving family. They have both coat types – rough and smooth coat dogs, and all their adult dogs as well as puppies are health checked and temperament checked.
If you are interested in purchasing one of their Chow Chows, check their website for more information and photos.
Forestway Chows Information
• Location: Monroe, MI 48161
• Telephone: (734) 529-5694
• Website: Forestway Chows
• Email: [email protected]
6. Dreamland Kennel – Texas
Dreamland Kennel from Lubbock, Texas is a kennel with some of the most successful Chow Chows in the world. In 2013, they have won the AKC Non-Sporting Breeders of the Year award.
Even though their goal has always been quality show dogs, they still managed to never forget that a dog should always be firstly a friend.
As one of the most reputable breeders in the country, they always put all their effort into producing healthy Chows with great temperament, which helped them gain popularity.
If you visit their website, you will find all necessary information on how to get a puppy or perhaps if you are interested, look at their other services, such as pet care or handling services.
Don't hesitate to check it out!
Dreamland Kennel Information
• Location: 1850 State Road 2130, Lubbock, TX 79407
• Telephone: (806) 234-2230
• Website: Dreamland Kennel
• Email: [email protected]
7. Wink Chows – Colorado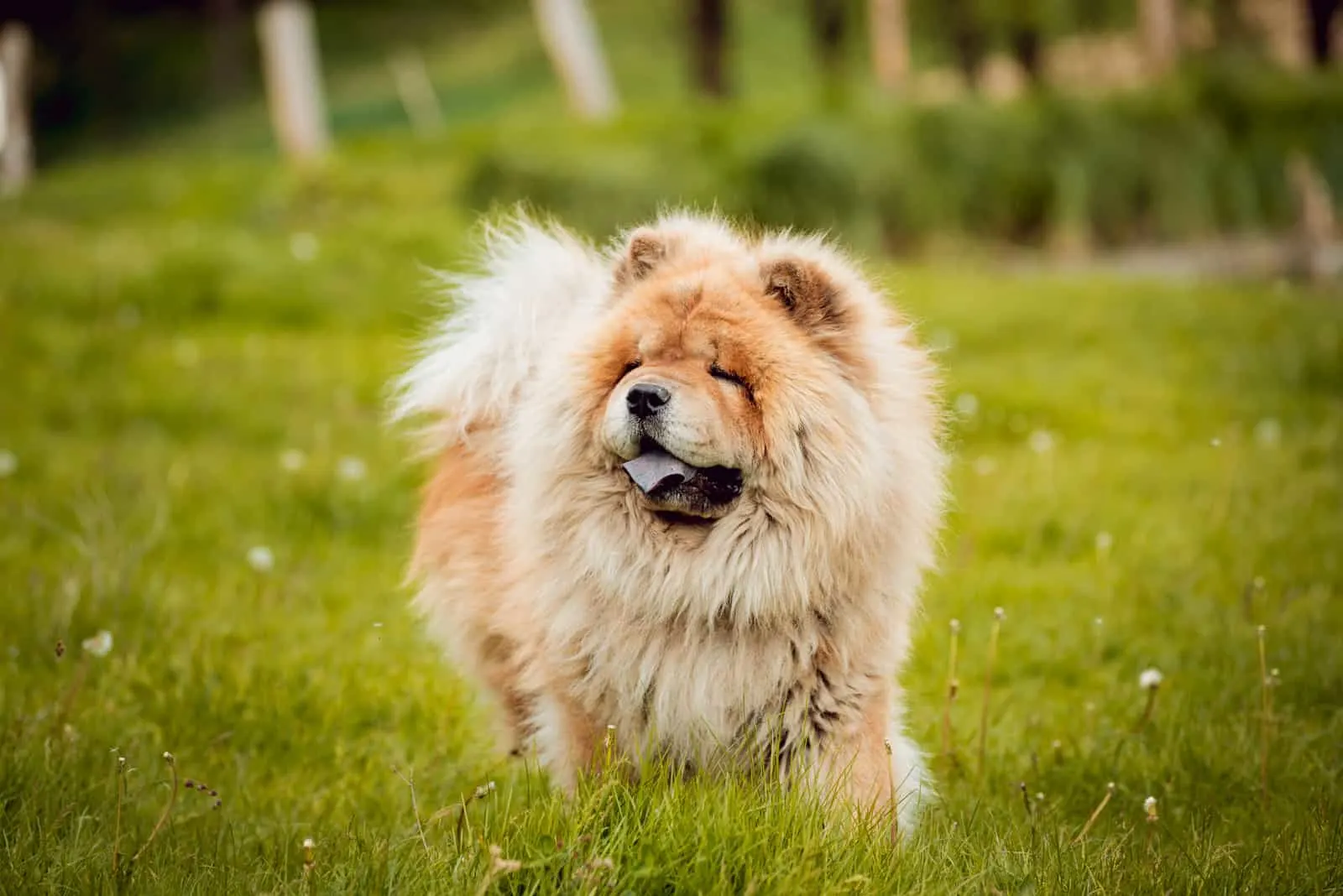 Wink Chows is a small kennel located in Denver/Colorado Springs area in Colorado and are AKC recognized breeder.
Their major focus is on health and quality, which is why all their puppies are guaranteed against health problems, vaccinated, and dewormed.
Since their primary goal is to breed well-socialized quality Chow Chows, all their puppies have a peaceful temperament and sweet disposition.
Wink Chows Information
• Location: Elizabeth, CO 80107
• Telephone: (303) 646-1119
• Website: Wink Chows
• Email: [email protected]
8. Sitze-Gou, AKC Reg. – West Virginia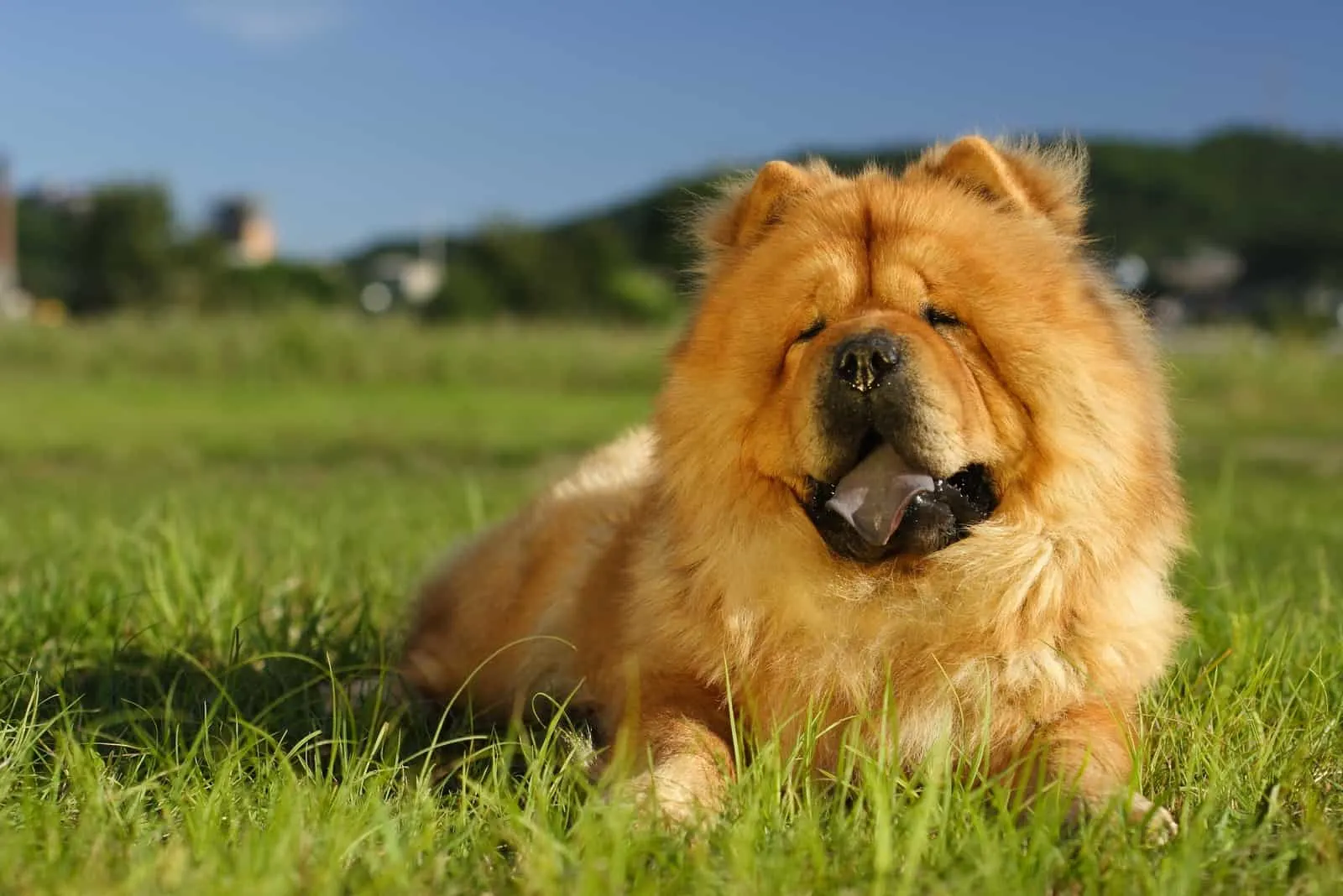 William Buell has been breeding and showing Chow Chows for more than 40 years. His kennel is located in Greenbrier County, and if you are interested, besides Chow Chows he is also the breeder of Cane Corsi.
This breeder is the American Kennel Club Breeder of Merit, and also a licensed judge under AKC and FCI. He's a true expert when it comes to knowing and working with Chow Chows!
At Sitze-Gou they prioritize temperament, type, and soundness, which their multiple top winning obedience performance Chow Chows perfectly show.
Not only that, but Buell is also a breeder of the first smooth coated Chow Chow to be annually ranked as #1 in the history of this breed!
So, if you are looking for a true expert that knows what he is doing, Sitze-Gou is the perfect match for you!
Sitze-Gou, AKC Reg. Information
• Location: Renick, WV 24966
• Telephone: (704) 433-0789
• Facebook: Sitze-Gou, AKC Reg .
How Much Does A Chow Chow Puppy Cost?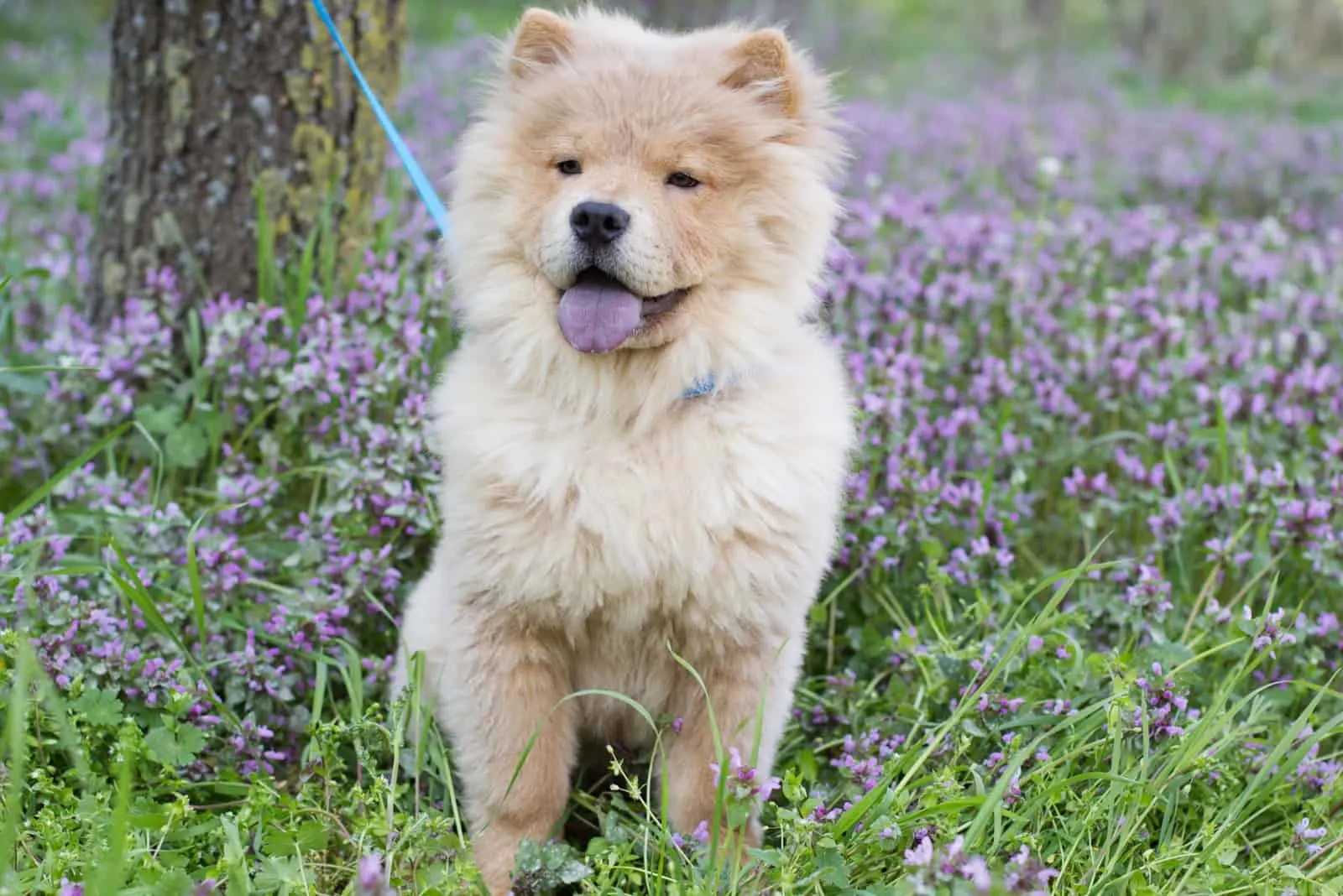 A Chow Chow puppy from a reputable breeder in the U.S. can cost you between $1000-$1500 on average.
However, keep in mind that price can depend on many factors, such as a place or a state which a puppy is coming from, whether the Chow Chow is male or female, or if it belongs to a champion bloodline.
A puppy from San Francisco, for example, can cost $3000 and even more. Also, you should consider additional expenses of essentials for a dog and maintenance expenses.
Adopting from a shelter can be a cheaper option, but since this breed is pretty rare, it is almost impossible to find them there.
In Conclusion
Chow Chows are definitely the type of dog that draws attention with their large appearance, stunning coat and undercoat, lion-like head, and reserved demeanor, which is exactly what makes them so popular.
They can be really lovely family members, faithful and well socialized – just remember that early socialization is the key.
Finding a committed and responsible breeder that meets all your requirements can be really difficult, so hopefully our list of the top 8 Chow Chow breeders in the U.S. has helped you and saved you unnecessary stress while looking for your puppy.
READ NEXT:
210 Popular Chow Chow Names For An Adorable Lion Pup
10 Amazing Miniature Poodle Breeders In The USA! (2022)
Top 4 Chow Chow Breeders In Ontario