Rehoming Chow Chows and finding them in local shelters isn't really that easy.
Chow Chows are pretty rare dogs. They're not common like Chihuahuas or Pugs, for example. Finding a good Chow Chow breeder in Ontario should be your mission if you want a Chow puppy. But, where do you find one? Who do you trust?
Don't worry – like always, I've got your back.
Today, I'm presenting the best Chow Chow breeders in Ontario. You won't find better people anywhere in the province, from Ottawa to Toronto, Mississauga, and London!
I won't bother you anymore. Please take a look at our top four Chow Chow breeders in Ontario!
Chow Chow Puppies For Sale In Ontario
Down below, you'll find only premium Chow Chow breeders in Ontario. I'm sure some of them will have Chow puppies available for you! All you've gotta do is pick a breeder, pick a puppy, and pick a pretty cool Chow name. How hard can it be?
1. Yoki Chows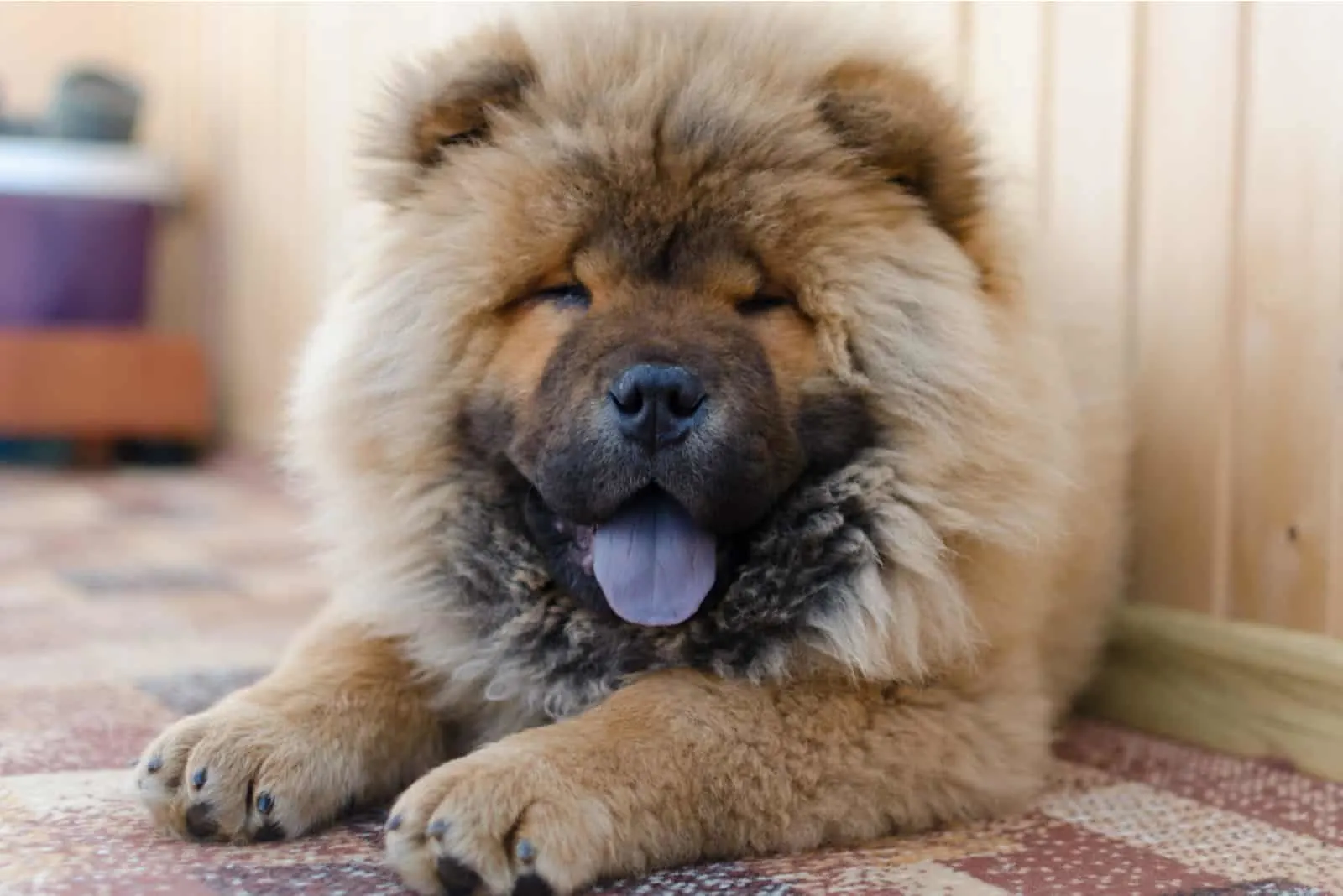 A quick, one-hour drive west of Toronto will bring you to the doorstep of one of the favorite Chow Chow breeders in Ontario. Meet Yoki Chows, a place you should visit when you wish for a purebred Chow Chow with impeccable quality.
Yoki Chows is a family breeding business founded back in 2008. These people live with their Chow Chow puppies, socialize them since birth, and make sure all dogs feel the immense love the entire family has for them.
Yoki Chow Chows are registered with the AKC and the CKC. Each puppy is evaluated individually, and they won't be trusted with families that the breeder believes are incompetent.
These pawdorable Chow Chows are as sweet as they can be. I blame this on their early socialization and time spent with the family from the moment they're born to the day they get adopted.
If you're interested in getting a Yoki Chow Chow, you will need to put down a $300 deposit. The purchase price will have to be discussed with the breeder. They're very proud of their big breeding stock, consisting of six boys and six girls. Together, they produce wonderful litters.
You should definitely check out their website since the family posts lots of photos and videos of their available puppies. I find that to be a nice touch and a sign that the breeder really takes good care of their pups.
Breeder's details
Website: Yoki Chows
Location: Oxford County
Phone: (416) 557-4468
2. Dragonslayer Kennel Reg'd Perm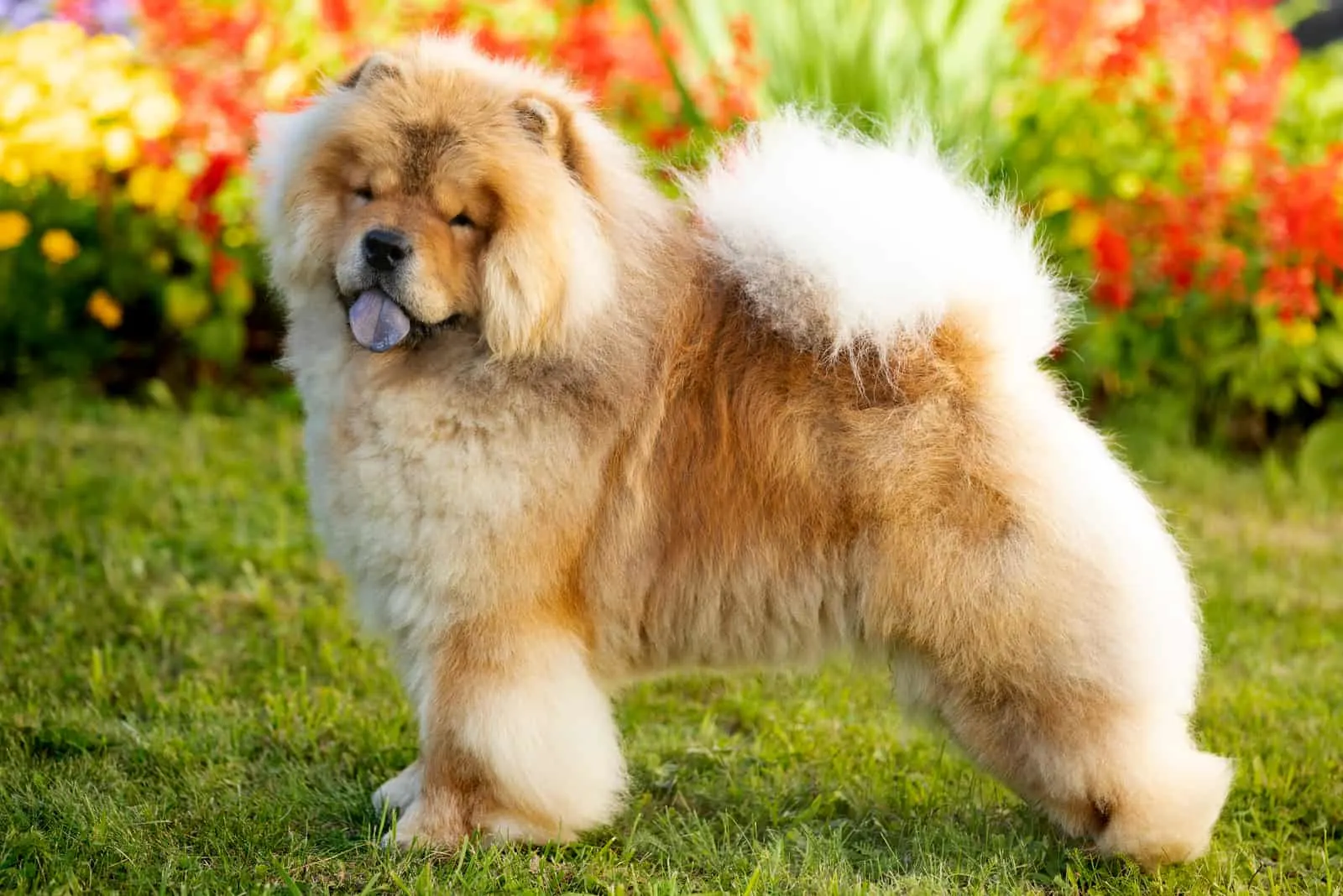 Margaret and John, from Dragonslayer Kennel, have been crazy about Chow Chows ever since 1982. When they got their first girl Chow Chow, they didn't realize they'd get another one so soon. Pandy, and her new buddy, Bear, blessed their lives with their presence.
Since these were black Chows, the family decided to adopt some red pups since out of all Chow Chow colors, red was the most successful in dog show rings. Thus, Dragonslayer's journey in dog shows and breeding began.
Dragonslayer's goal is to produce sound dogs with exceptional temperament. They're all healthy, purebred dogs, with great body structure and clear eyes.
Margaret and John's daughter, Cindy, has her own Chow Chow kennel, the Tai Kennel, so sometimes you'll see puppies from both kennels available on their page.
Don't let that confuse you – they're both reputable breeders running a family business with utmost care.
If you want one of the Dragonslayer Chow Chow dogs, make sure you contact the family. They will post upcoming litters on their website, but as far as the pricing is concerned, you will need to ask that in person.
All in all, you can expect premium Chow Chow puppies from this breeder, with champion bloodlines and a bright future in dog shows and family living ahead of them.
Breeder's details
Website: Dragonslayer Kennel Reg'd Perm
Location Haley Station, Ontario, K0J 1Y0
Phone: (613) 433-3179
Email: [email protected]
3. Mi Pao Chow Chows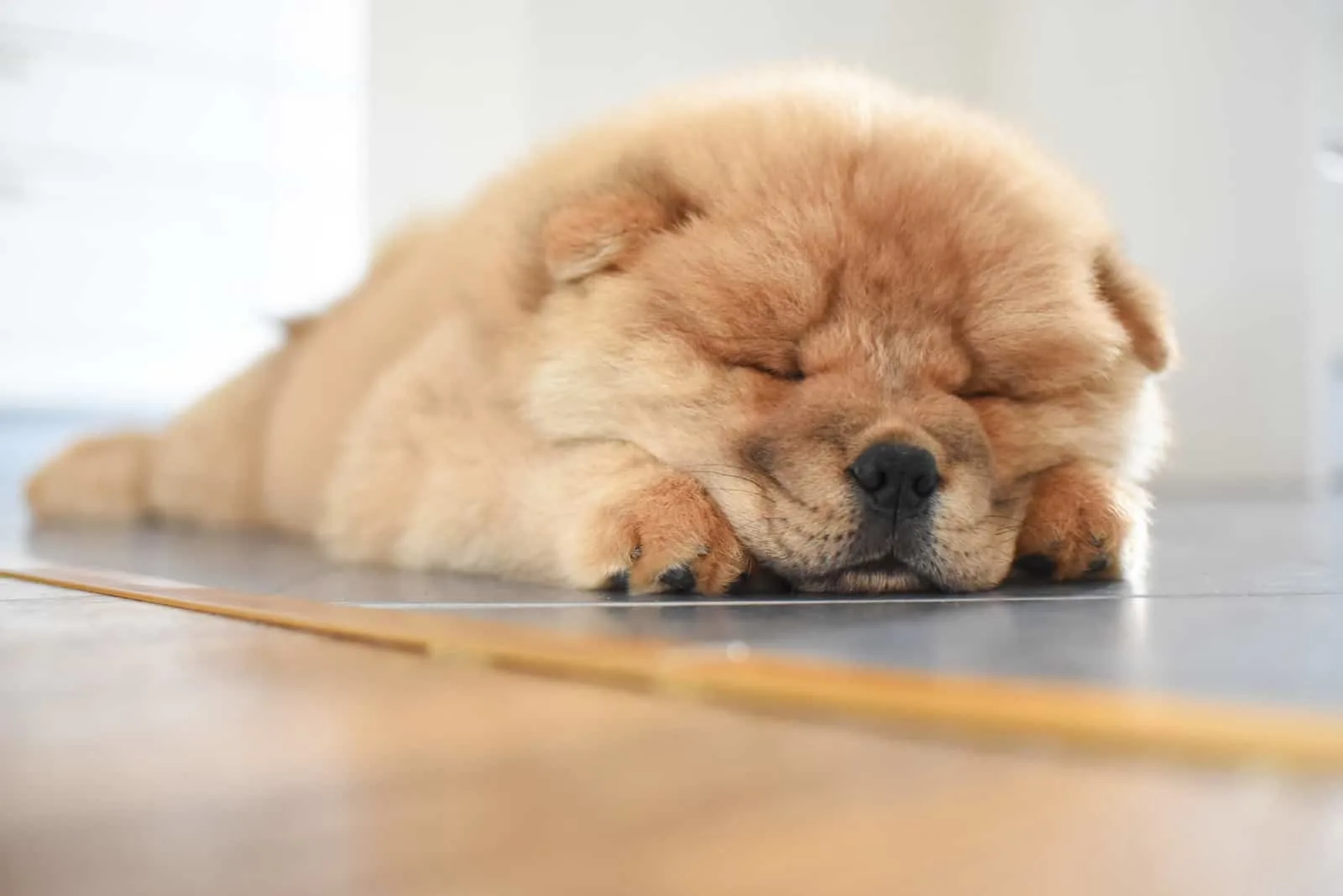 If you're looking for a reliable breeder, then you probably have heard of Mi Pao Chow Chows. This Chow Chow breeder is one of the best in North America, thanks to their long tradition in breeding and raising dogs.
The story behind Mi Pao Chow Chows started back in 1957. Back in the day, Minnie and Paul Odenkirchen founded Mi Pao. Today, they're still running with a fine breeding stock of twenty Chows, and they are considered the oldest active Chow kennel in Canada.
The name of the kennel isn't only a derivation of the owners' name – it also stands for "beautiful value" in Chinese. And, yes – their Chow Chows are truly beautiful, and you will get great value for your money.
Mi Pao strives to raise Chow Chows that are oozing with elegance and grace. They're all dogs with a powerful attitude, and ready to knock you off your feet with their charisma. I believe the many dog show prizes will be enough for you to trust their quality.
Contact the breeder to see when they're expecting new litters. I'm sure you'll be satisfied with Mi Pao Chow Chows. After all, they wouldn't be around for so long if they weren't of premium quality.
Breeder's details
Website: Mi Pao Chow Chows
Location: Waterdown, Ontario
Phone: (905) 335-1712
Email: [email protected]
4. Bearcrest Chows
Even though the pandemic situation put them on thin ice, with limited breeding and poor vet care, the Bearcrest Chows' team is finally managing to pull through and get back on the right track.
Luckily, this family business has survived through some hard years, and they're still completely focused on bringing only the finest Chow Chow dogs into the world.
The family's love for Chow Chows started back in the 1970s. However, the founders of Bearcrest Chows, Wendy and Pete, started breeding Chows several years ago, back in 2006.
The second generation of Bearcrest breeders, their daughter, Jenn, and their son-in-law, Jeff, have had two of their Chow litters so far, and the couple is successfully continuing the legacy. The family lives on a 76-acre farm, along with their Chows.
As you can imagine, all dogs live with the family. They're fully socialized, sweet, and used to human company. In fact, the entire family takes excellent care of their breeding stock. They have a special connection with their Chow moms, and always help them through labor and delivery.
Bearcrest Chow Chows are a part of the family. If you want one to be a part of yours, you will need to pass the breeder's inspection. They won't allow just anyone to come and adopt their Chow puppies.
For any further information on prices, deposits, health guarantees, your Chow's weight chart, as well as registration paperwork with the Canadian Kennel Club, please contact Jenn and Jeff.
Breeder's details
Website: Bearcrest Chows
Location: Dorion
Phone: (204) 430-7257
Email: [email protected]
FAQs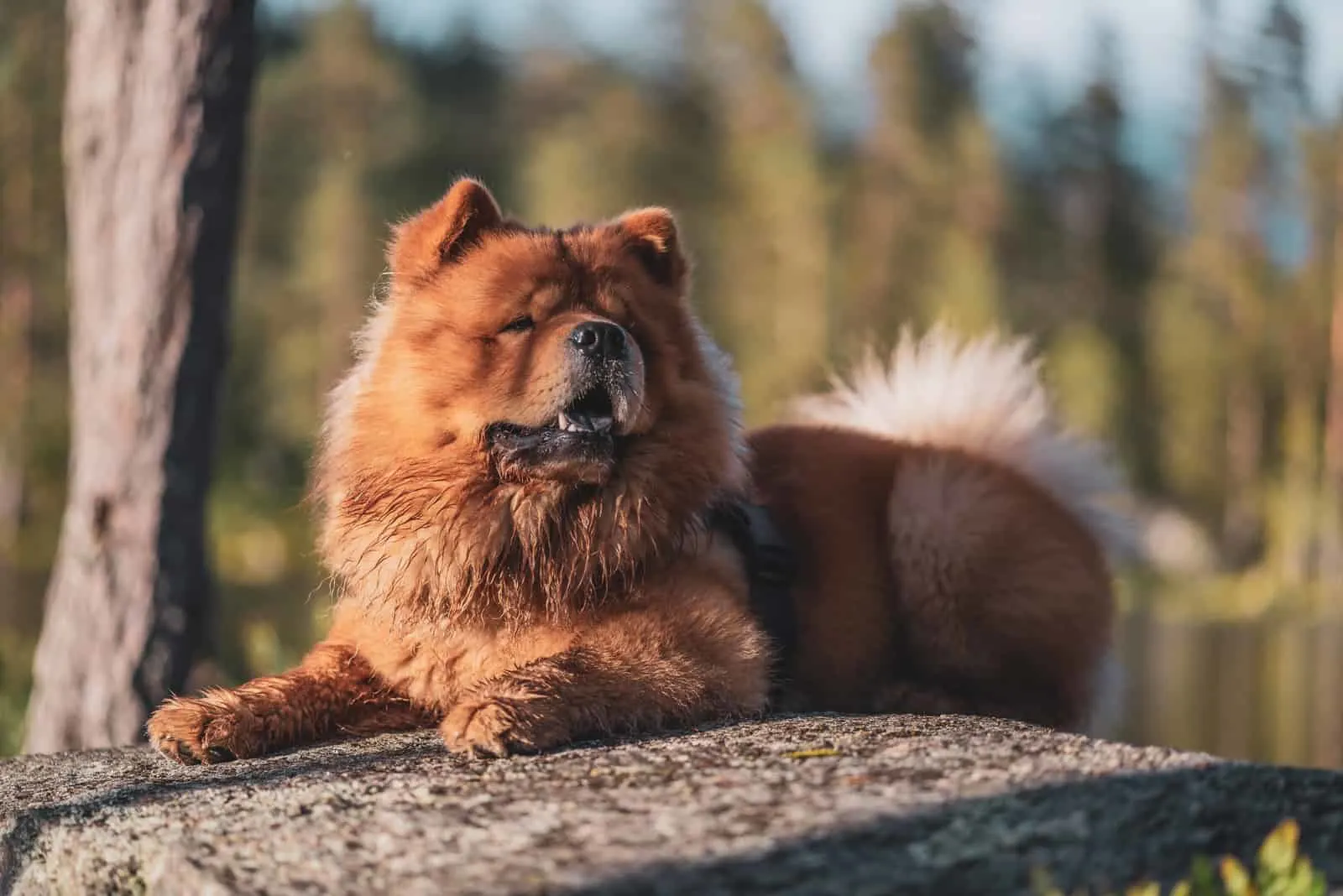 How Much Does A Puppy Chow Chow Cost In Canada?
There's no surprise here: Chow Chows are pricey dogs!
On average, these dogs will cost you up to $4,000! They're hand in hand with Shar Peis in terms of prices.
Their high price is definitely because they're so rare and of premium quality.
If you see a Chow Chow listed under $1,000, that breeder is obviously a scammer. You shouldn't buy such puppies for several reasons, but mostly because they're carriers of many genetic diseases.
Be careful as to which Chow breeder you trust. I know some other breeders from the USA you should check out. You can find them here!
Is A Chow Chow Good For A Beginner?
Sadly, I have to break your heart.
If you're a first-time owner or a beginner in the dog world, then you should know that a Chow Chow is not a dog for newbies. They need a firm hand to lead them, and lots of patience.
For starters, Chow Chows are big dogs with big personalities. I mean, everything is big with these pups, including their needs, especially those for grooming sessions.
Chow Chows are recognizable for their rough coat. Also, Chows shed a lot. As you can see, you'll have your hands full taking care of their coat.
We don't have many noticeable differences between male vs female Chow Chow dogs. They all look alike, and they have similar temperaments.
What you should know is that Chows are a bit stubborn. They love flying solo, and they won't bother you that much if they have a buddy to play with or something to chase away boredom. Chows are smart cookies, and they'll manage on their own.
Sure, this sounds like something any first-time owner would like, but handling these strong-headed pups is no walk in the park… trust me.
Conclusion
Chow Chows might not be as popular as French Bulldogs or Border Collies, but Canada still loves them.
Sadly, when it comes to Chow Chow breeders in Ontario, one of the largest provinces in the country, we don't have many reliable sources. Sure, there are always classified ads and websites offering puppies for sale, but you don't want that.
You want someone like our listed breeders. These are people you can absolutely trust with your Chow Chow puppy. They're raising future family members, sweet companions, and stunning canines – some of the best ones in all of Canada!
Read Next:
• 5 Dalmatian Breeders In Ontario: Spot The Best Breeders
• Are Mini Hippo Dog Breeders As Common As Hen's Teeth?
• Merle Chow Chow: As Sweet As Oreos, Or…?