If you're looking for a good name for your adorable lion dog, search no more!
I've made a list of popular Chow Chow names for all lovers of this dog breed looking for a suitable moniker for their new pet. These names will proudly represent all the beauty of this unique dog breed.
Chow Chows are known as independent dogs that respect their owners but don't let them have complete control over them.
Your Chow Chow might cost you a bit, but it's worth every penny to have such a unique dog!
If you're ready for an adventure named Chow Chow, then check out the best dog names for this beautiful dog breed!
This article includes popular Chow Chow names for both female and male canines, puppy names, cute doggie names, and so much more!
Read on to find that perfect name for a lion among dog breeds, the Chow Chow.
The Best Chow Chow Names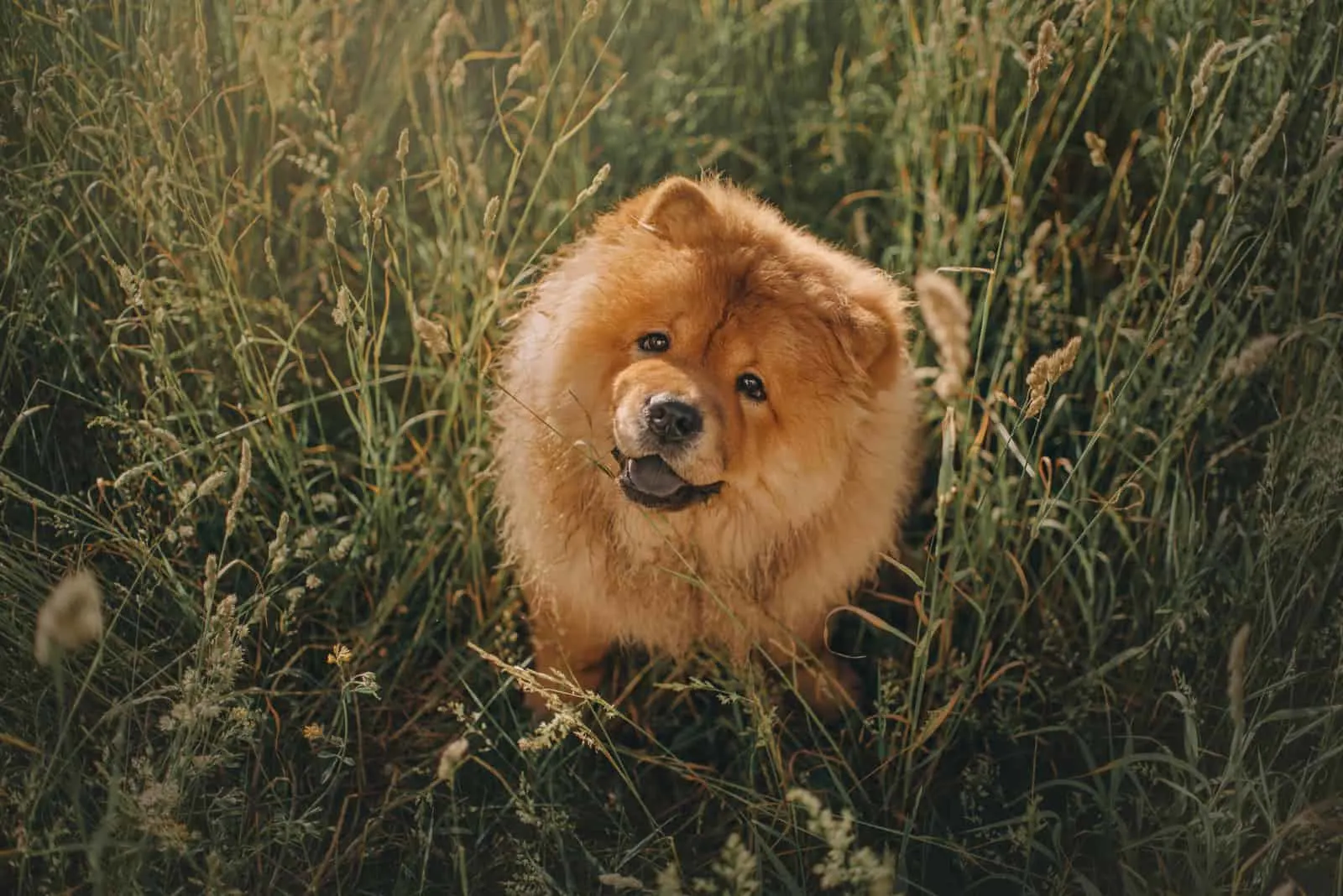 The best name for your pet is generally the one you like the most, but it can also be a name that proudly stood the test of time and remained popular throughout different trends and fads.
There are specific names that'll always come to your mind when you think of dog names.
These names are suitable for any dog breed, including the Chow Chow. Therefore, if you're looking for popular Chow Chow names that no one can forget, check this list below:
1. Bow-Wow
2. Daisy
3. Rex
4. Lassie
5. Sadie
6. Buddy
7. Toby
8. Marley
9. Lucky
10. Chance
11. Sparky
12. Lady
13. Charlie
Popular Chow Chow Names For Males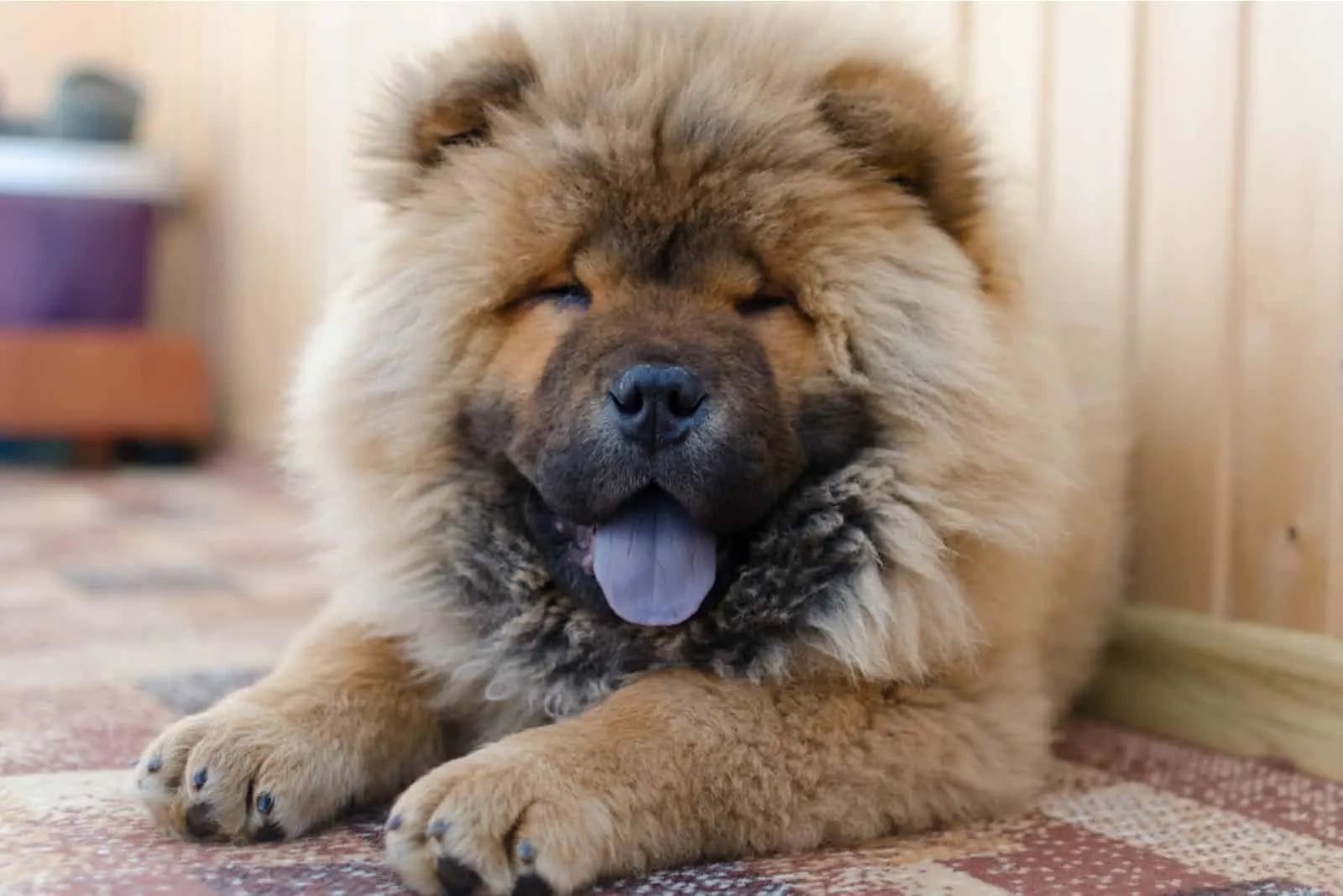 According to the names often given to lion dogs, as some people call these doggies, Chows are true royalty.
The Chow Chow breed, especially males, have every right to be treated like kings and leaders since their lineage dates back to the ancient Han dynasty.
This list contains some of the most famous royal male Chow Chow names that will be the perfect fit for your new family member:
1. Leo
2. Knight
3. Royal
4. Rajah
5. Count
6. Mufasa
7. Cecil
8. Zeus
9. Duke
10. Vic
11. Tzar
12. Baron
13. Shah
14. Kingston
15. Prince
Popular Chow Chow Names For Females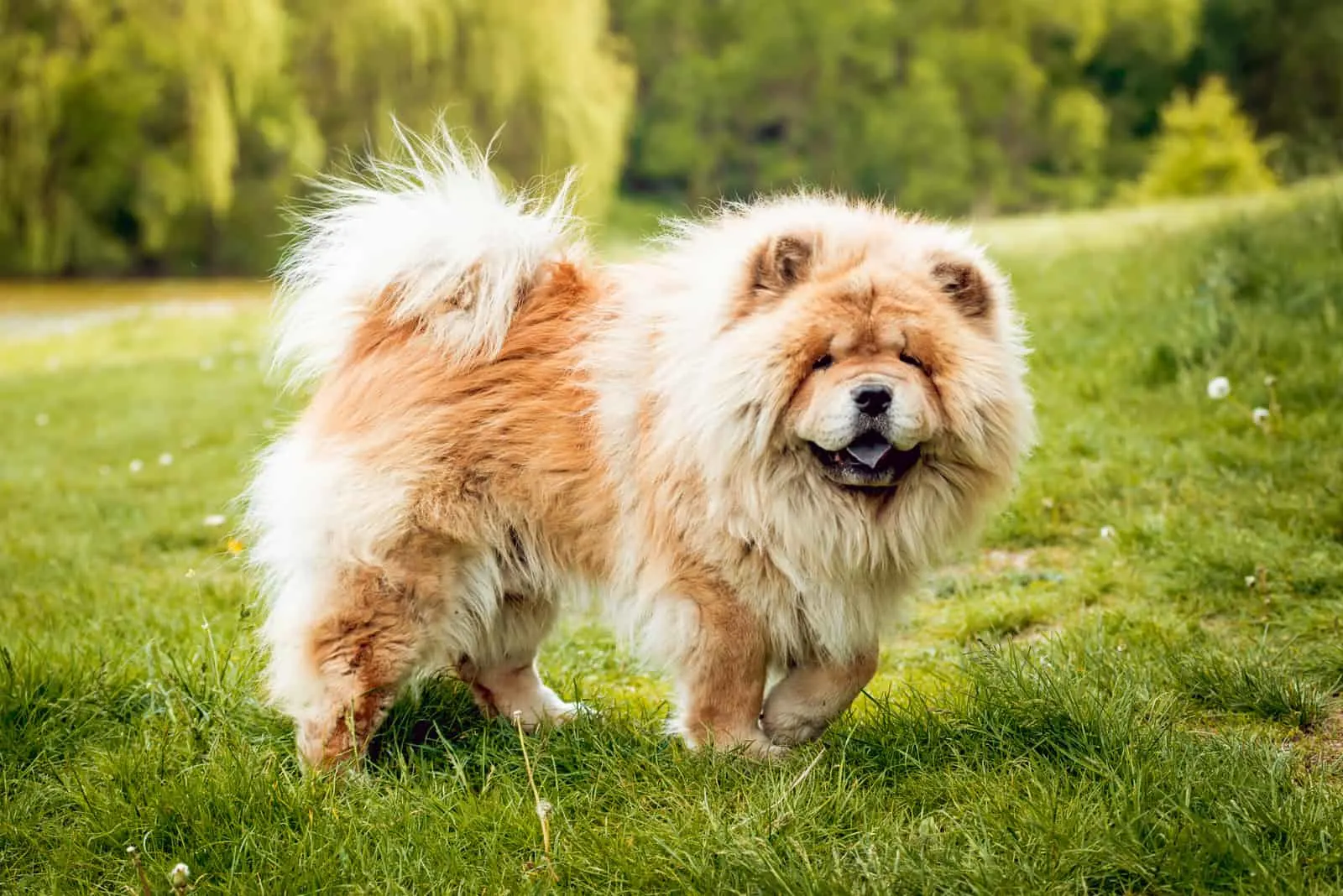 Every prince needs a princess, and the same goes for Chow Chows!
Female lion dogs are true lionesses that have a strong attitude. However, they're also very loyal to their owners, and they know how to show gratitude.
Here are some of the most famous female dog names that'll perfectly suit your new furry queen:
1. Victoria
2. Marquess
3. Elizabeth
4. Elsa
5. Liz
6. Nala
7. Princess
8. Empress
9. Belle
10. Sara
11. Baroness
12. Queenie
13. Regina
14. Duchess
Creative Chow Chow Dog Names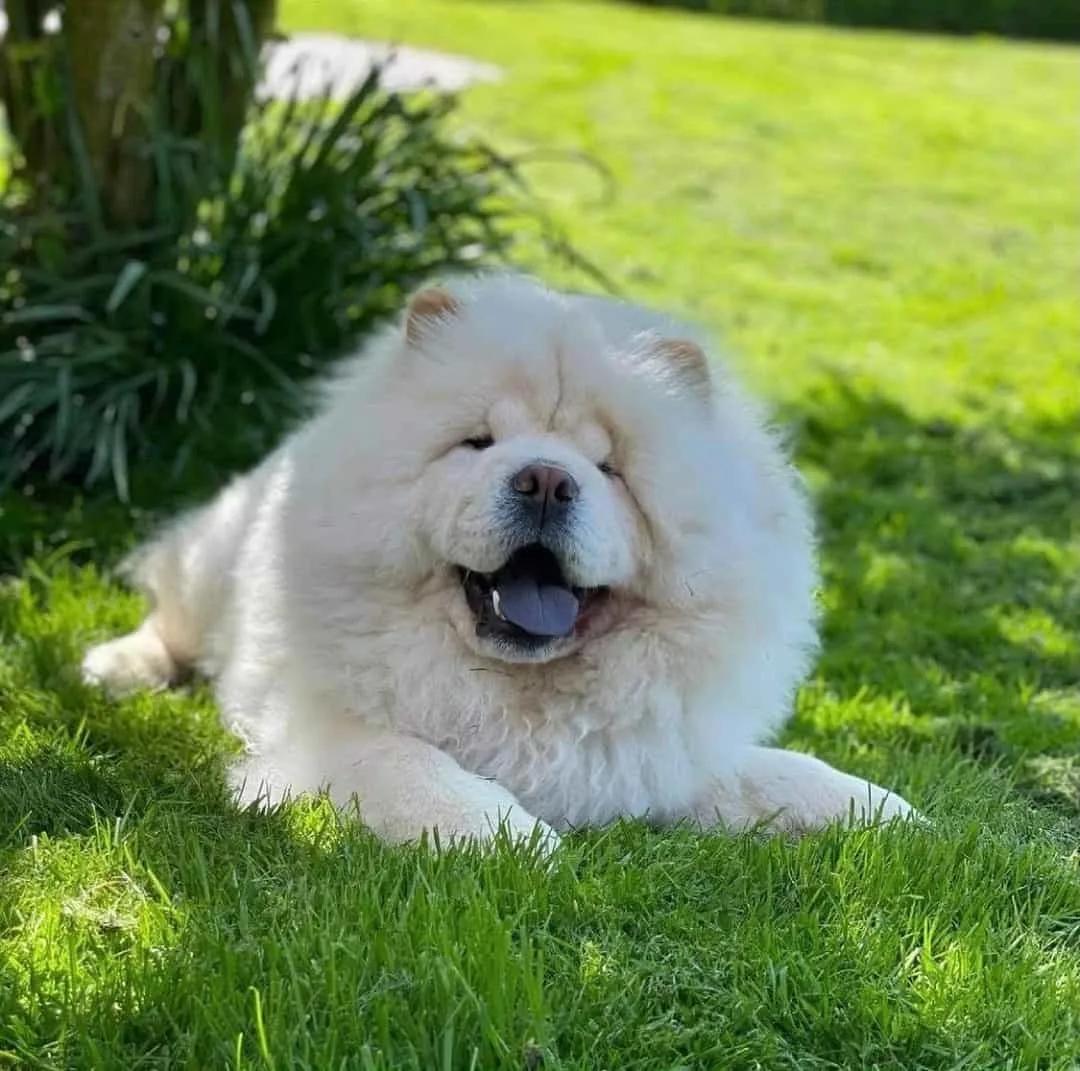 Photo from: @min_migo
Creativity can be expressed in many ways, and one of them is figuring out a unique and exciting name for a new family member.
This virtue is highly valued when choosing the right name for your pet as it becomes a valuable member of your family and your life, in general.
Being creative doesn't always mean being unique. There are plenty of beautiful name ideas for your pooch that you might not even consider because they're relatively uncommon among canines, or animals, for that matter.
However, there's no unusual name for your dog – it's your pet, and you have the freedom of calling it as you want.
But, if you don't have any idea, you might find inspiration in these cool Chow Chow names that you might not have thought of using for your pet until now:
1. Axel
2. Cacho
3. Elle
4. Nuro
5. Mav
6. Cleo
7. Khaleesi
8. Euro
9. Clive
10. Chic
11. Cher
12. Jude
13. Kuno
14. Blaire
15. Alexis
16. Kino
17. Jacques
18. Grog
19. Bonsai
20. Chandler
21. Romy
22. Fran
23. Kaiman
24. Viv
Adorable Chow Chow Dog Names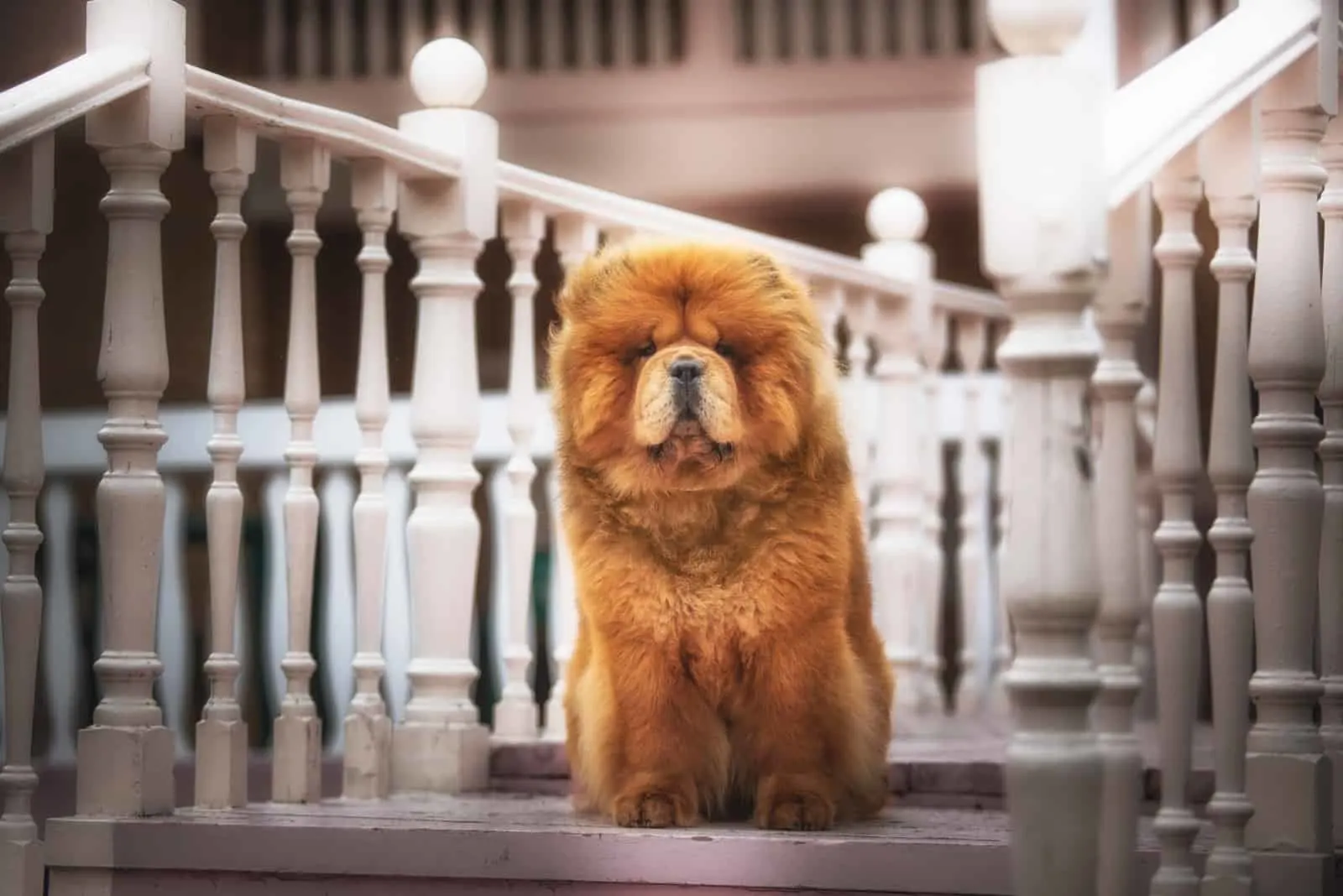 A list of names wouldn't be complete without the names that are as sweet as the ones below.
There are various cute names for male and female Chow Chows that will fit perfectly with their looks (I'd probably name mine, Cuddles, because it's fluffy).
There's a critical aspect of giving a cute name to a big dog that's often overlooked. Many people fear big dogs, and to be honest, although the Chow looks like a teddy bear, it's quite a large dog.
However, if you give your pet a cute Chow Chow name, it'll melt the coldest of hearts!
This list of the sweetest male and female Chow Chow names can help you decide on the best name for your pet in case you have no specific idea of your own:
1. Duckie
2. Twee
3. Thimble
4. Cuddles
5. Panda
6. Charming
7. Bee
8. Ladybug
9. Foxy
10. Teddy
11. Fuzz
12. Pebbles
13. Chipmunk
14. Baby
15. Snowball
16. Kitty
Chow Chow Puppy Names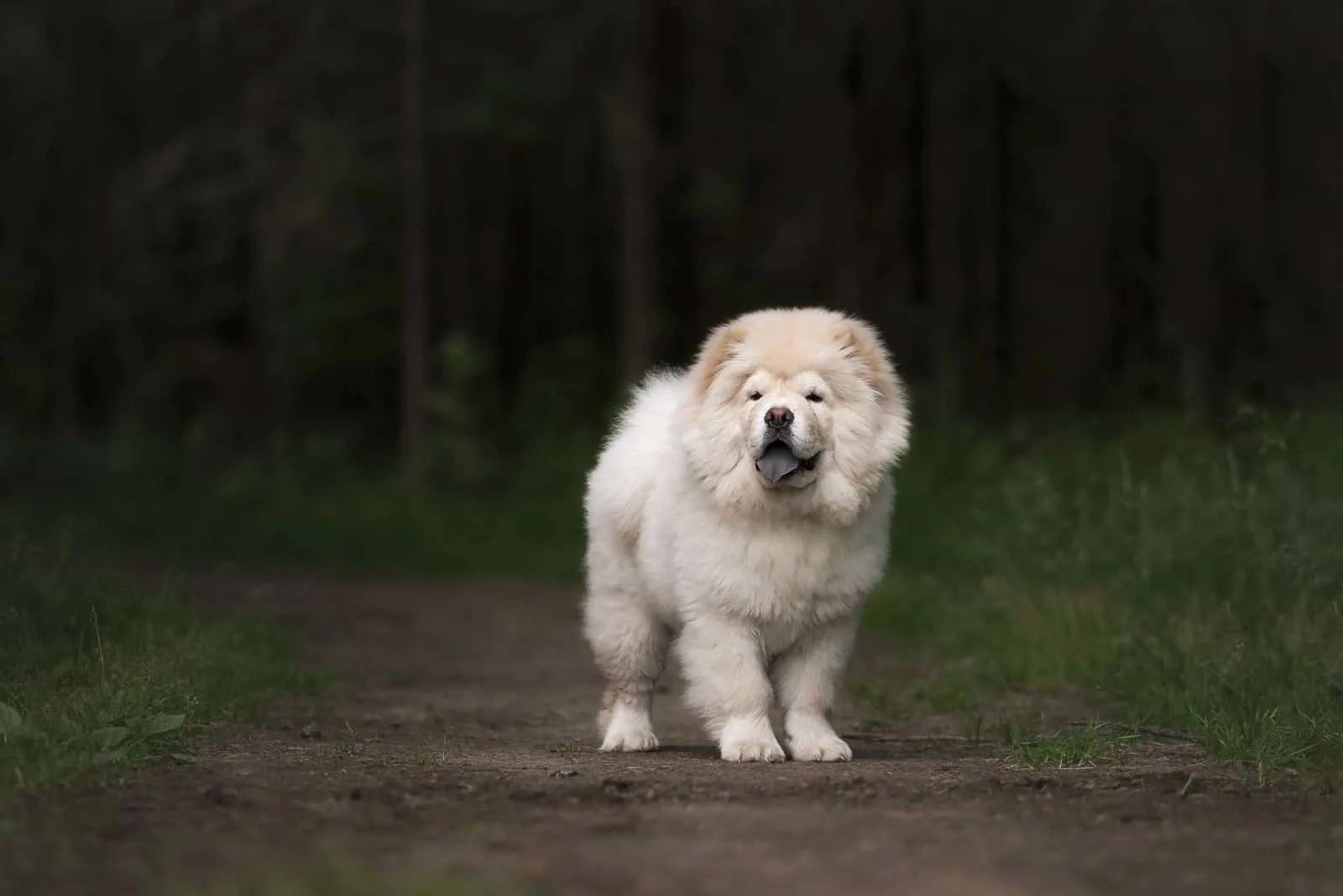 If you're welcoming a new puppy into your family, the first thing you need to do is think of a suitable name for that furry little meatball!
After you make the agreement with your family over the dog's name, you can prepare a particular corner in the house for the doggie, with its bed, food bowl, toys, and everything else a puppy would need.
Each of these puppy names can be a nickname for your dog as well, especially during cuddles.
Finding a moniker for your new Chow Chow puppy has been made a whole lot easier with this list of perfect ways to call your doggie:
1. Cloud
2. Cotton
3. Choux
4. Boo Boo
5. Corduroy
6. Furball
7. Fluffbottom
8. Paddington
9. Fleecy
10. Pooh
11. Tutu
12. Creampuff
13. Fozzie
14. Marshmallow
15. Puffer
Chinese Chow Chow Names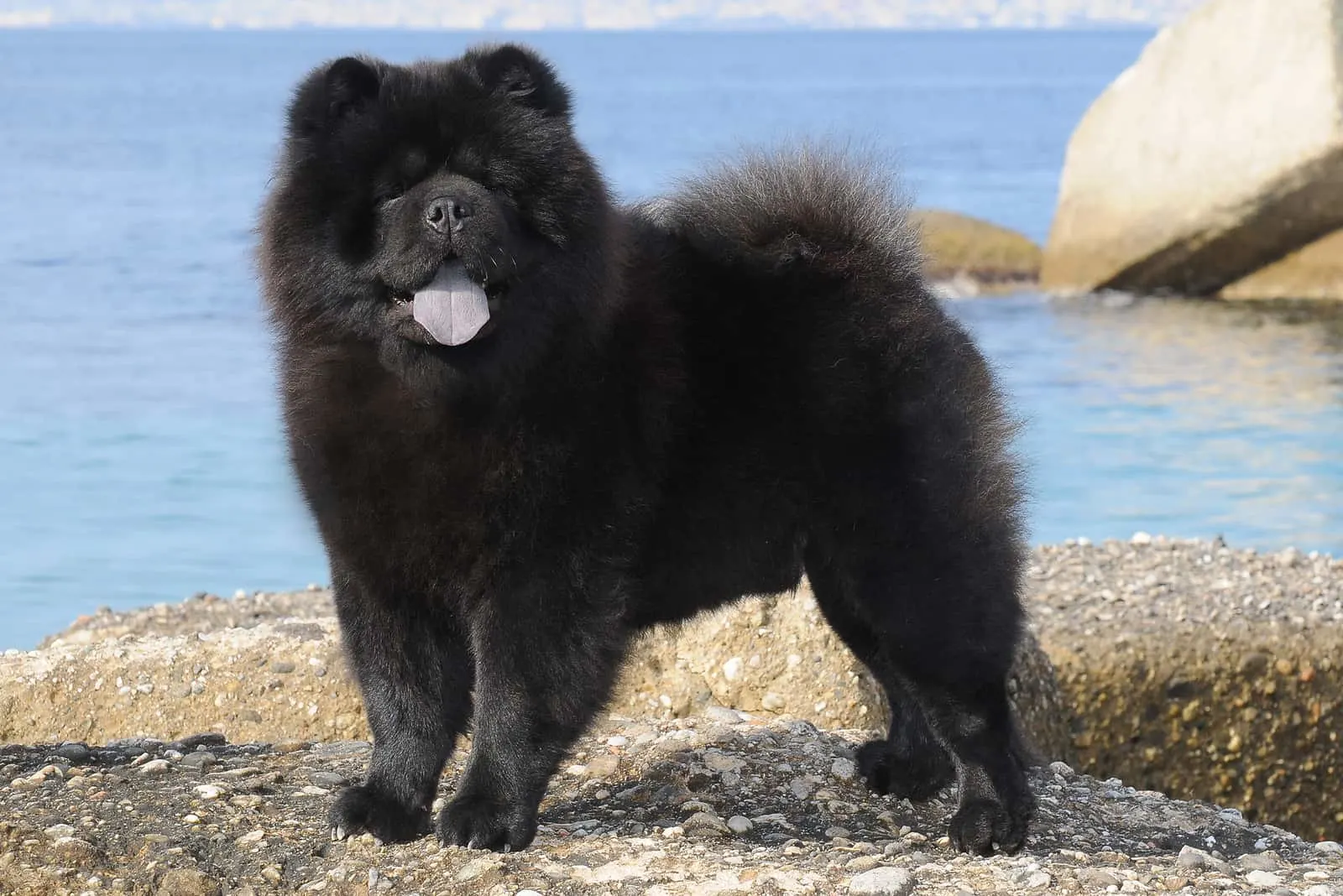 This dog breed has Chinese origins, so there's no surprise that some people decide to name them with the traditional monikers from Chinese culture.
The best thing about Chinese names for lion dogs is that they are common in China, but they're quite unique in the rest of the world.
Therefore, if you prefer creative and rare dog names, I'm sure you'll find the perfect one within this list below:
1. Hui
2. Chang
3. Ju-Long
4. Mey
5. Berndt
6. Gho
7. Lian
8. Manchu
9. Cui
10. Cong
11. Rong
12. Syaoran
13. Na
14. Lixue
15. Bik
Traditional Chow Chow Names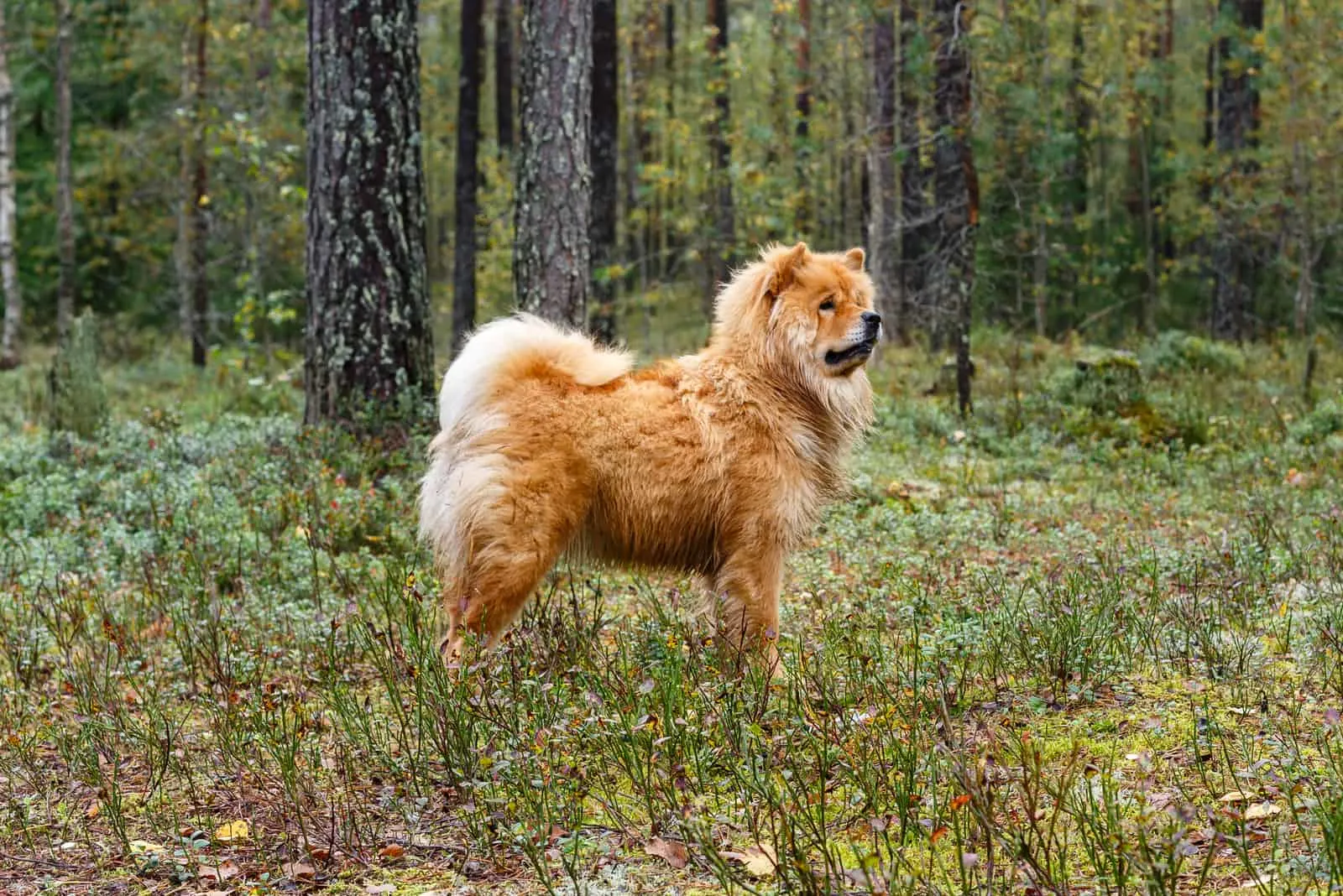 Some people prefer unique dog names, while others hold to tradition. There's nothing wrong with sticking to the proven recipe.
These dog names have been in use for years and are still quite popular among dog owners.
If you prefer any of the names from this list, feel free to use them for your new best friend!
1. Simba
2. Ruby
3. Simon
4. Teddy
5. Ace
6. Sochi
7. Hazel
8. Josie
9. Ginger
10. Aspen
11. Riley
12. Bear
13. Ziggy
14. Bodhi
15. Roo
16. Floyd
17. Roscoe
18. Jasper
19. Millie
20. Fred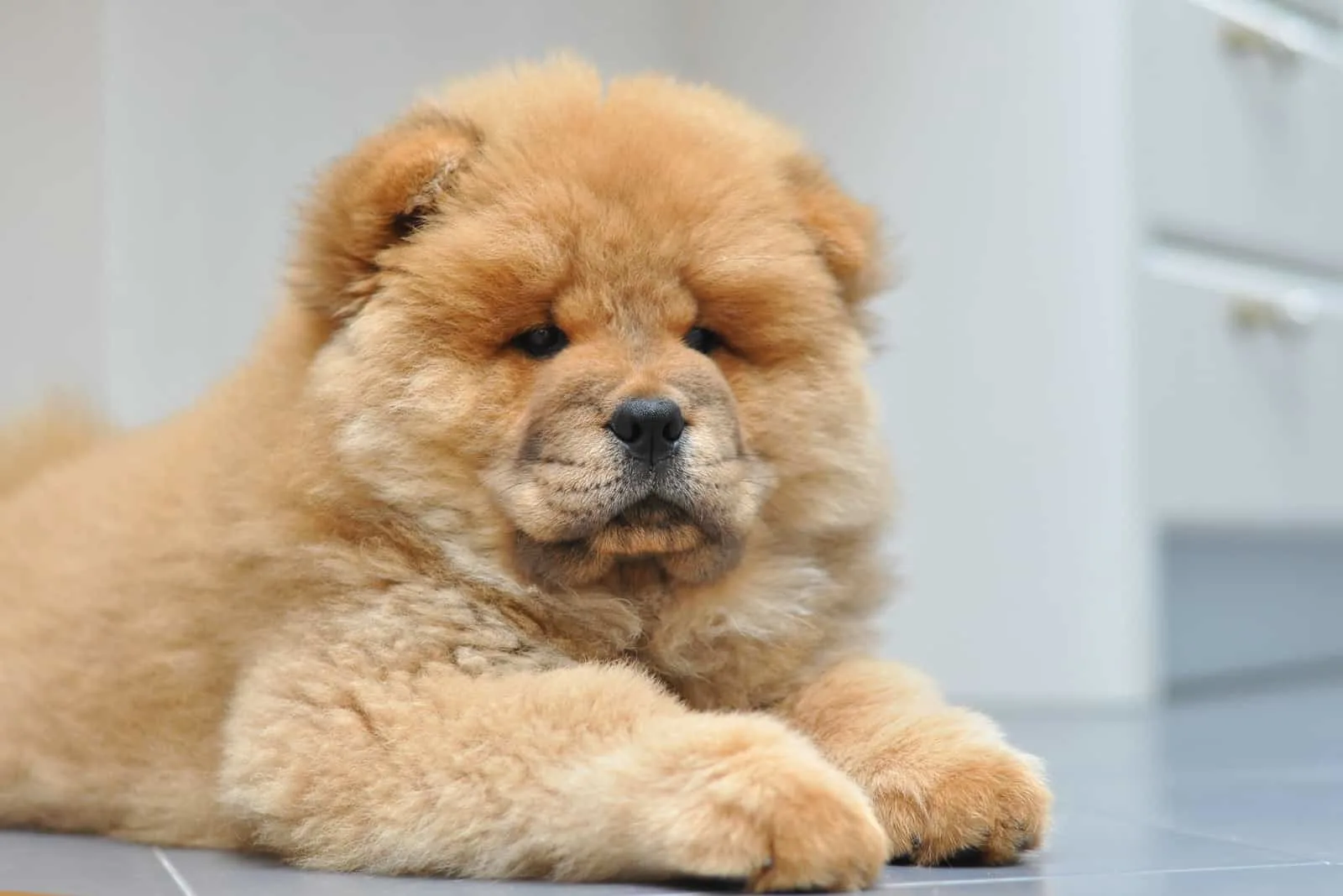 21. Abby
22. Piper
23. Roxy
24. Gracie
25. Brutus
26. Remi
27. Bailey
28. Yogi
29. Shep
30. Cookie
31. Bella
32. Levi
33. Maggie
34. Maddie
35. Layla
36. Molly
37. Ghost
38. Maple
39. Loki
40. Lola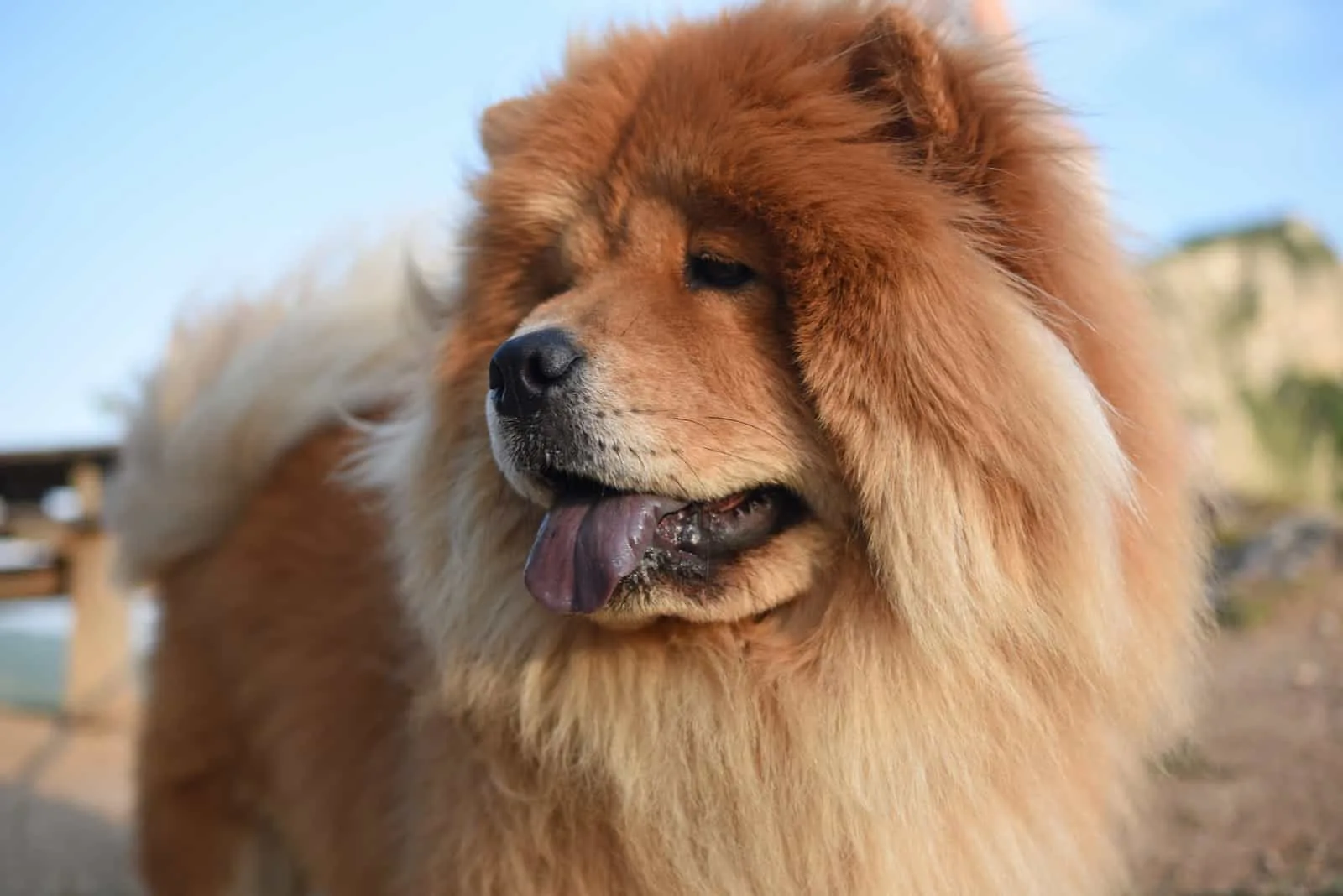 41. Rusty
42. Brownie
43. Griz
44. Chloe
45. Coco
46. Luna
47. Koda
48. Archer
49. Tank
50. Lily
51. Blue
52. Beaux
53. Kona
54. Denver
55. Tash
56. Bonnie
57. Gunnar
58. Finn
59. Mocha
60. Holly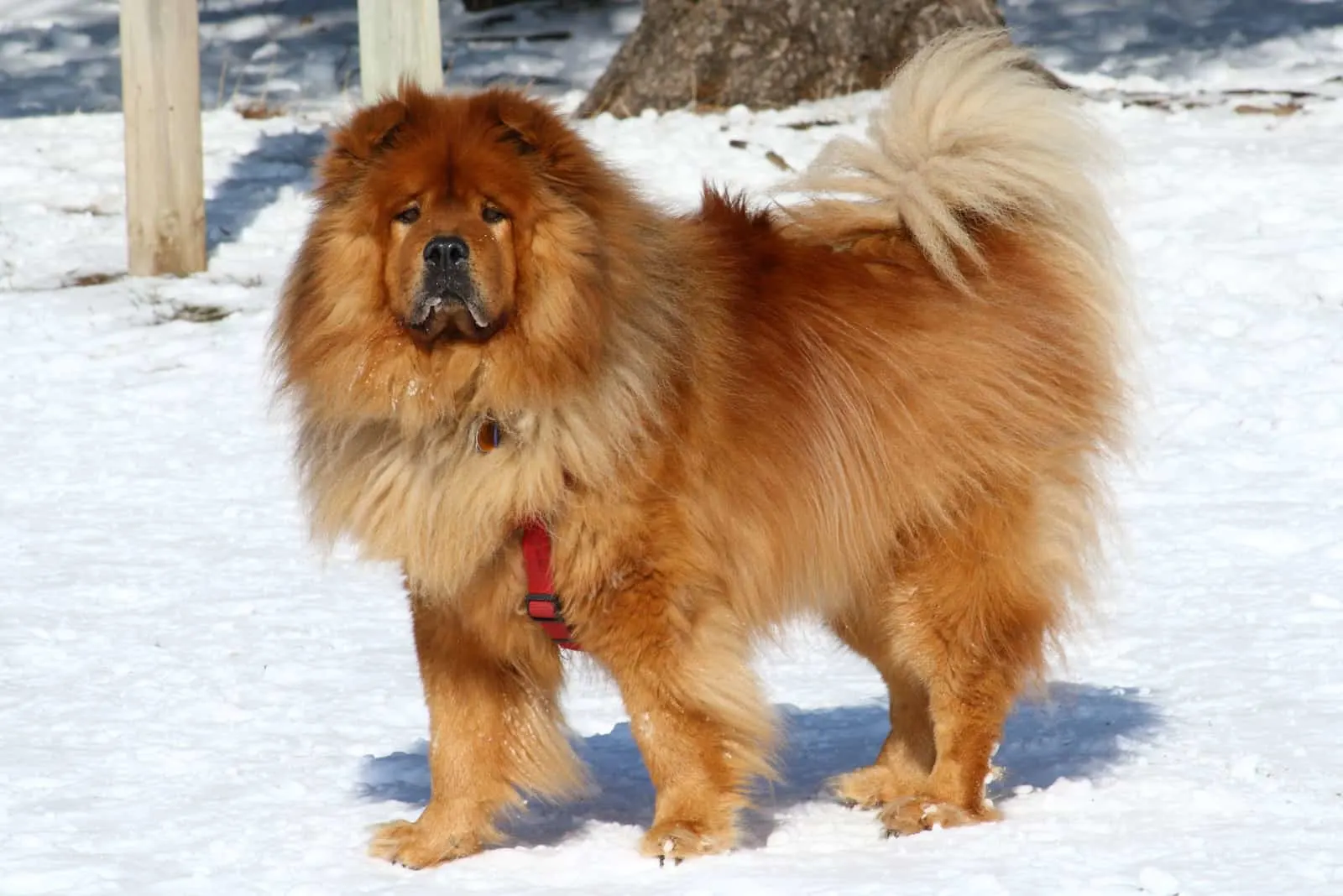 61. Rufus
62. Blu
63. Luke
64. Chewy
65. Zelda
66. Cocoa
67. Lucy
68. Rosie
69. Arya
70. Stella
71. Colton
72. Walter
73. Penny
74. Jax
75. Zoe
76. Oakley
77. Maude
78. River
79. Rudy
80. Pepper
81. Sasha
82. Baxter
83. Oso
84. Honey
85. Franklin
86. Lexi
87. Buster
88. Cooper
89. Heidi
90. Ruger
91. Milo
Martha Stewart-Inspired Chow Chow Dog Names
If you raised your eyebrow after you read "Martha Stewart dog names," it's time for you to find out in what way this famous TV personality is connected to canines and dog names.
She is an amazing businesswoman and a big fan of this dog breed. Stewart has had lion dogs for years and she still owns a few puppies.
She has always been very creative with naming her dogs, which is why I decided to "borrow" some of her ideas for your new pup:
1. Empress Qin
2. Zu Zu
3. Ghenghis Khan
4. Emperor Han
5. Paw Paw
6. Chin Chin
7. Max
FAQs
Where are Chow Chows from?
This dog breed has roots in China. They're considered one of the oldest dog breeds as they first appeared in 206 BC.
According to the DNA results, this dog breed has the same roots as the Shiba Inu, the Shar-Pei, and the Akita. Interestingly, these four breeds share some similarities, but are different from the descents of any other canines.
Great guardians
Chow Chows were known as excellent guard dogs in ancient Asia, which is no surprise considering they share similar genes with wolves. Of course, Chow Chows have been domesticated for centuries; therefore, they don't represent any danger to people.
A more surprising fact is that these canines were once used for hunting mainly because today, they're considered a non-sporting type of dog.
Where does the name come from?
The name "Chow Chow" isn't related to China at all. According to several sources, this name has English roots. However, while some claim that it dates back to the 18th century, others say it wasn't mentioned until the 19th century.
The breed has been known as Songshi Quan in Asia for centuries. The meaning of this exciting expression would be "puffy-lion canine"; hence, the "lion dog" reference.
How do you pick a good name for a Chow Chow?
The task of finding the right name for your pet is generally underrated. Essentially, you're welcoming a new part of your family, and naturally, you need to pick a name that'll suit your doggie the best.
Each pet is an individual. It's interesting to notice that some pet owners couldn't choose the best name for their pet until they saw it for the first time.
This only proves that you shouldn't make any quick choice just for the sake of giving a name to the dog.
If a dog is called "man's best friend", its owner should return the favor by giving it a proper name.
How do you find the best name?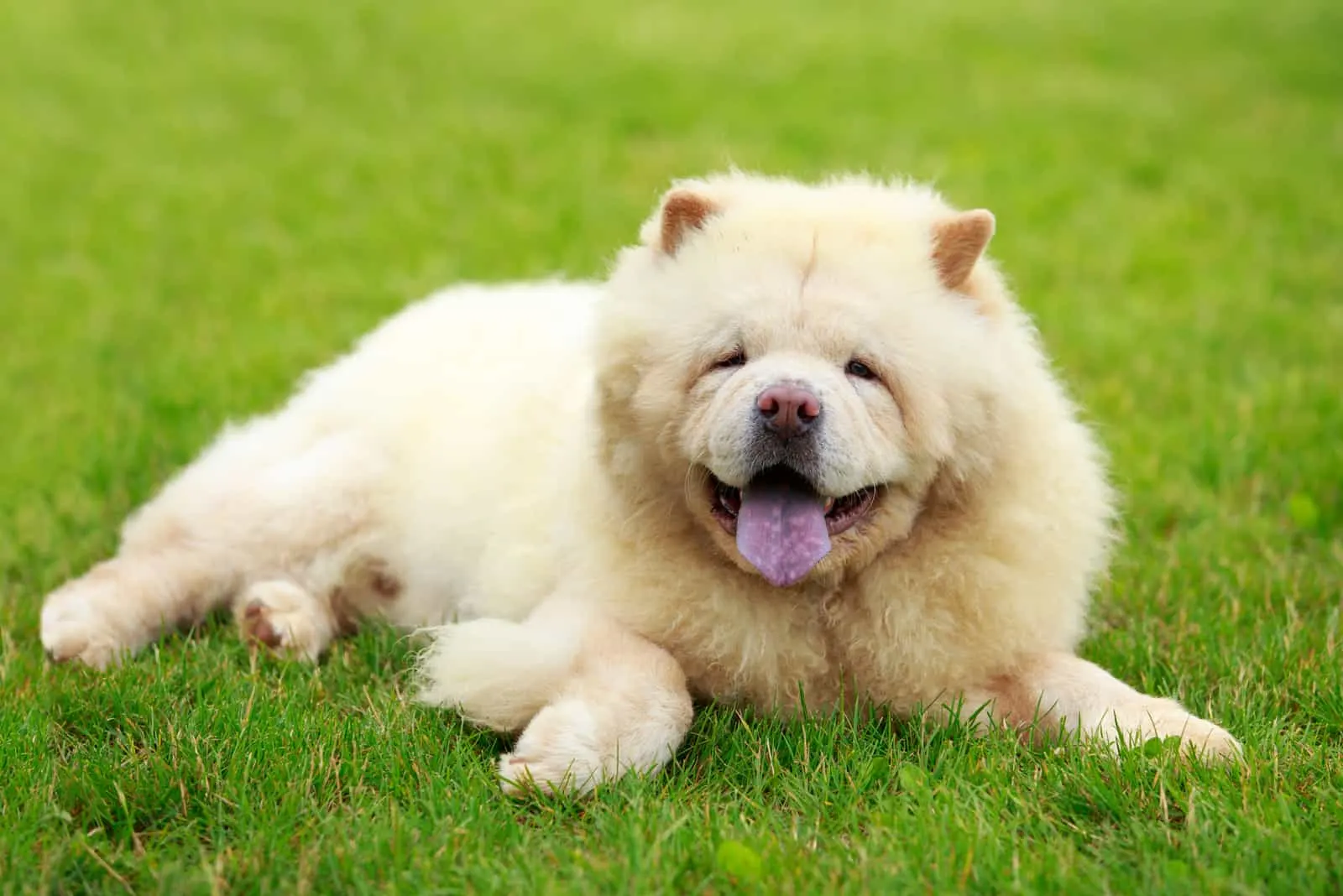 1. Keep it simple.
Creativity is a very desirable trait for sure, but you could easily get carried away and end up with a name that would be too hard to pronounce or too long to bother with.
It's not about the number of words, but rather the length of the name. For example, "Pom-Pom" can be a good name for a dog, and "Maximilian" will be turned into "Max" in a matter of minutes.
The simplicity of usage and pronunciation are what make popular Chow Chow names so common among dog owners. Of course, you don't have to use any of those names, but you might find them as a good inspiration for a new pet name.
2. Stay away from common names.
It's almost impossible to find a name that hasn't been used before, but there are ways to avoid those overly-used dog names you hear at least fifty times a day.
Try to avoid names that you often hear at parks or in the neighborhood. Also, if your sibling got a pet before you and already used the name you wanted, I guess it's better to find another name than to confuse your doggie during family gatherings.
3. Name your dog after your favorite person or thing.
It can be anything from your favorite movie character to famous athletes, singers, or even places that you've visited.
This way, your dog's name will always remind you of the happy moments in your life, and will put a smile on your face every time you call your dog.
Additional tip:
Make sure not to choose any name that might be confused with standard commands such as sit, stay, or come.
To be clear, you should stay away from names like "Bit" or "May", which might sound like commands, so your dog might sit instead of come to you.
Wrapping Up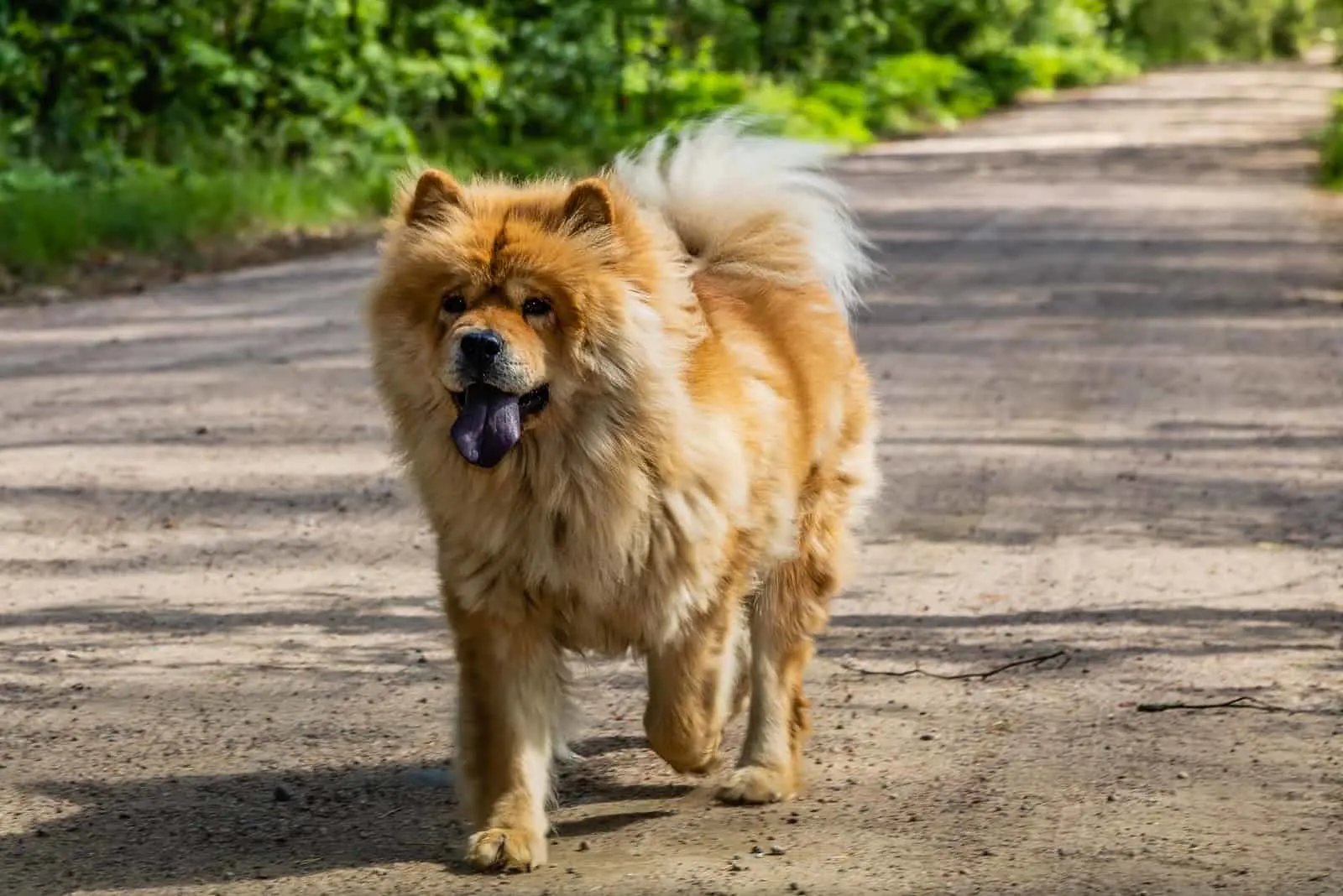 I hope you found at least one or two perfect names for your pet in this list of popular Chow Chow names.
Red, white, cream, or blue Chow Chows are beautiful animals and deserve only the best names, and what's better than a royal name?
Popular Chow Chow names like Max or Rex are good options, too, in case you prefer more down-to-earth names.
However, if you just can't decide between two or three names, you can always ask someone for help (your family members, friends, etc.)
If you still have any doubt after asking for help, well, maybe you just need to get two Chow Chows instead!
Either way, I hope you liked this list of female and male dog names for Chow Chows; the lion of dog breeds!