Do you live in Ontario and are looking for Cavalier King Charles spaniel puppies? We are here to present you with the best Cavalier King Charles Spaniel breeders in Ontario.
This beautiful breed is an amazing family dog. When talking about their loving personality, they are sometimes referred to as Labradors that come in a small package.
The Cavalier King Charles Spaniel has connections with the British royalty as shown in the breed's name – Charles II gave the breed its name. This is a beautiful dog that is eager to please its owner. They are adorned with grace, beauty, and a good temperament.
They come in different colors: blenheim, black and tan, black and white, and ruby. They weigh around 13 to 18 pounds, and can grow to be 12 to 13 inches in height.
These Spaniels have a face that attracts all the attention. They say that eyes are the mirror of the soul. The Cavalier is the best example of that. Their gentle eyes truly showcase their gentle nature. They are amazing with children, but they also have an active side that is eager to be let loose.
Summing all this up, we completely understand why you decided on getting a Cavalier. We are here to help you find a respectable breeder so you can start the life journey with your puppy as soon as possible.
Cavalier King Charles Spaniel Puppies For Sale In Ontario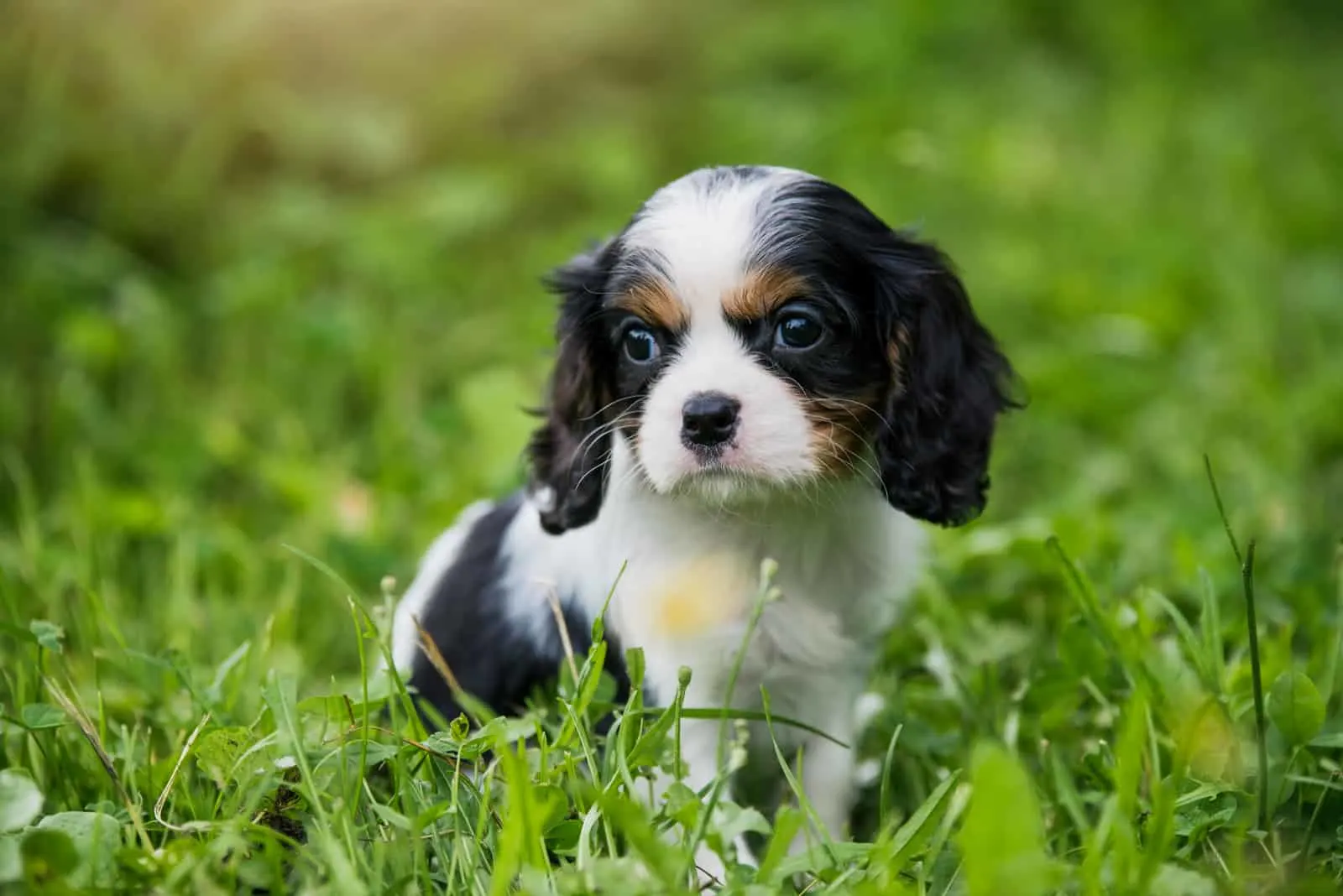 The first thing we need to emphasize is to always try to find a respectable breeder before making a big commitment to buying a dog. Since you are reading this article we are sure you are doing your research.
There are a lot of fake links claiming that they are selling a puppy but unfortunately it turns out to be a scam. Another thing is to stay away from puppy mills. These dogs are in 90% of cases unethically bred and go through a lot of suffering.
A respectable breeder will show you any health certificates you want to see, and give you all the information about the future parents of your dog. The best measure is if they are members of the Canadian Kennel Club (CKC), Cavalier King Charles Spaniel Club of Canada (CKCSC), and the Cavalier Fanciers of Southern Ontario (CFSO).
They don't have to be members of all three but the Canadian Kennel Club should at least be in their description. The priority for the breeders and you should be healthy puppies that have been raised in a loving environment.
6 Most Reliable Cavalier King Charles Spaniel Breeders In Ontario
Lucky for you, we singled out the best breeders in Ontario and we hope we've made your job easier.
1. Cedar Creek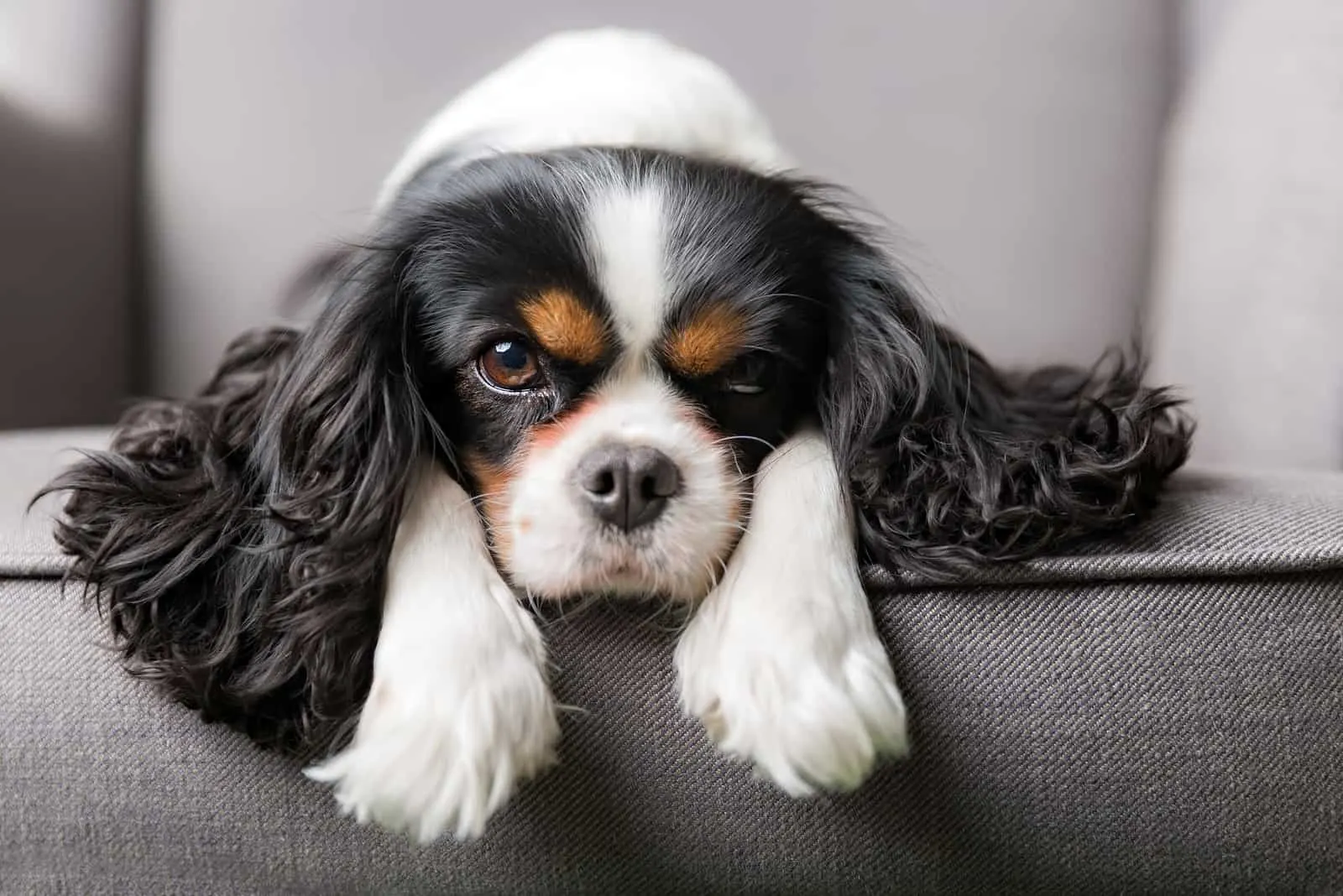 Cedar Creek are breeders of Cavalier King Charles Spaniels, but they also have Russian blue cats and Westies.. On their site, you can find a ton of useful information regarding the adoption of a puppy.
These are breeders that are members of the Canadian kennel club (CKC). On their site, you can find a FAQ section where they have answered all the possible questions you might have.
They offer a 1-year replacement genetic health guarantee for their puppies. Their adult Cavalier King Charles Spaniels get OFA (orthopedic foundation of animals) certificates for their hearts, eyes, patellas, and hips. They also do DNA testing for episodic falling and dry eye/curly coat.
They don't ship out their puppies because they are concerned that their little bodies won't endure the transport properly. You can pick your puppy when they turn 8 weeks old.
They explain the process of buying on the site. You need to submit the application after which they will contact you through email if you have been approved. After that, you have to pay a 250$ non-refundable deposit via e-transfer or cheque.
They provide your puppy with a 30-day free trial of Trupanion pet insurance, after which they recommend you to continue with either this or any other pet insurance. Their puppies are dewormed before coming to you.
These breeders have a ton of useful tips and recommendations about what you may need when the puppy gets home. They send you pictures when the puppies are about 4 to 5 weeks old so you can monitor their development.
You can also read testimonials of their other satisfied customers. These breeders like to stay in contact after and love to see their puppy's development if you have a wish to keep in touch. They think of their dogs as family members so you can be sure you are getting amazing and well cared for dogs.
Cedar Creek Details
Phone: 519.925.2827
Email: [email protected]
Address: 295159 8th Line
Amaranth, Ontario
L9W 0K1
Canada
Website: Cedar Creek
2. Midsummer Cavaliers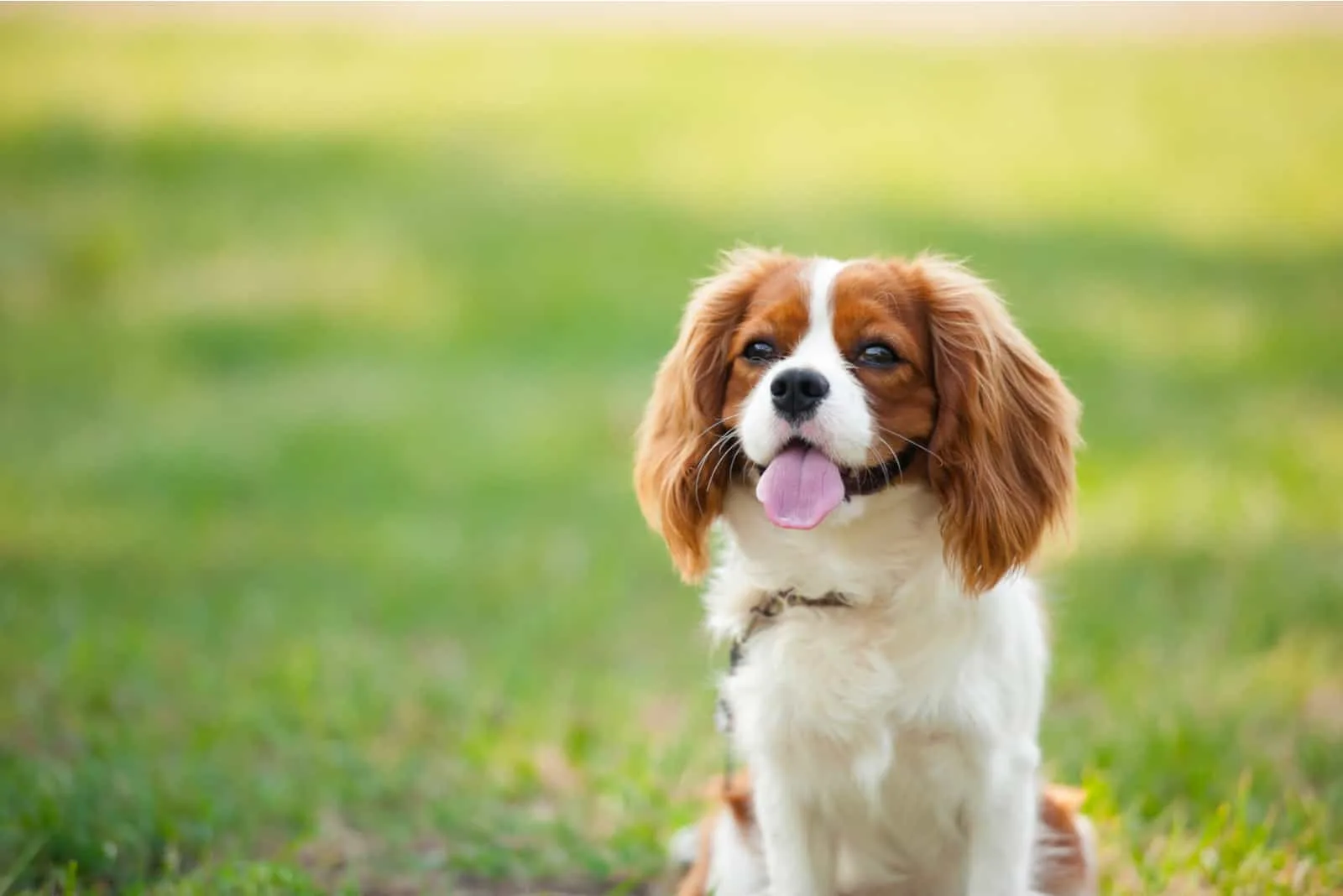 These breeders are current and active members of the Canadian Kennel Club (CKC), Cavalier King Charles Spaniel Club of Canada (CKCSC), and the Cavalier Fanciers of Southern Ontario (CFSO).
They are small breeders that started their journey in 2009. Their puppies are socialized from the moment they are born and are raised in their homes with lots of love and care. Midsummer Cavaliers produce quality puppies with great health and temperaments.
They work with vets very closely so you don't need to question if their dogs are vet checked.
Midsummer Cavaliers Details
Location: 1 hour north of Kitchener-Waterloo, Ontario, Canada
Contact: [email protected]
Website: Midsummer Cavaliers
3. Europeheart Cavalier King Charles Spaniel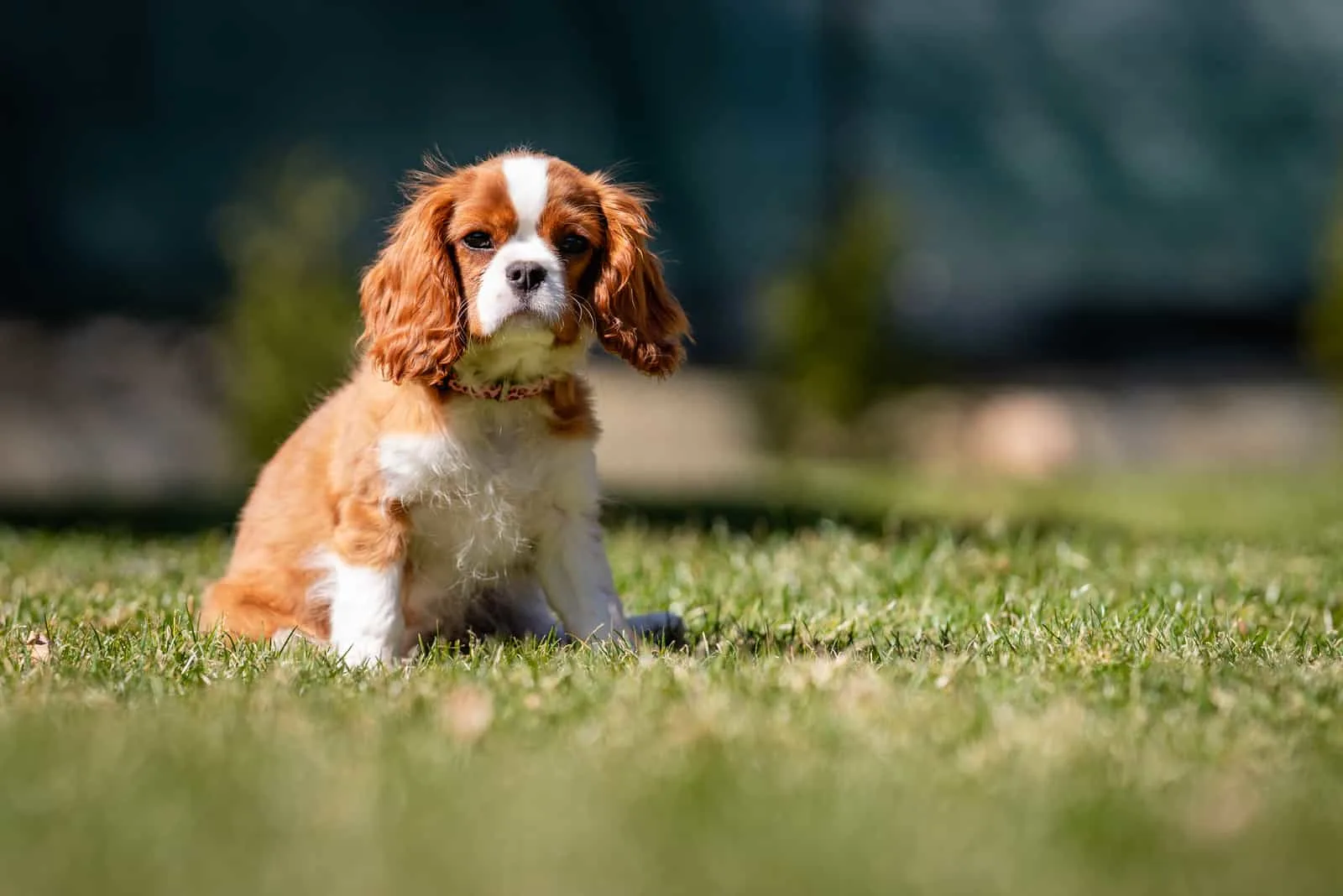 Europeheart's puppies come with a written health guarantee. They can also show you proof of the health history of their parents, grandparents, as well as great-grandparents.
They are a CKC registered kennel but you need to be aware that if you want a puppy from them, their waiting list is short.
The puppies get their first shots at 7 weeks of age and are carefully checked by their vet. The puppies are identified by a microchip registered with the Canadian Kennel Club. They deworm their puppies every two weeks with a medication called "PYRAN".
They encourage people that own Cavalier King Charles Spaniels to contact them if circumstances arise in which they cannot keep them anymore. Even if these dogs are not from any of their own litters, they take them and try to find them new homes.
This breeder gives amazing information about grooming, when and what your puppy should eat, how to get them used to other animals and kids, the size of the crate you might use, how to choose a vet, and many, many more useful tips.
On the website, you can also see their dogs and their bloodline as well as all the awards they have won.
Europeheart Cavalier King Charles Spaniel Details
Phone: 905-384-1865
Address: 8831 Schisler Rd.
WELLAND, ON L3B 5N4
CANADA
Website: Europeheart Cavalier King Charles Spaniel
4. Embee Cavaliers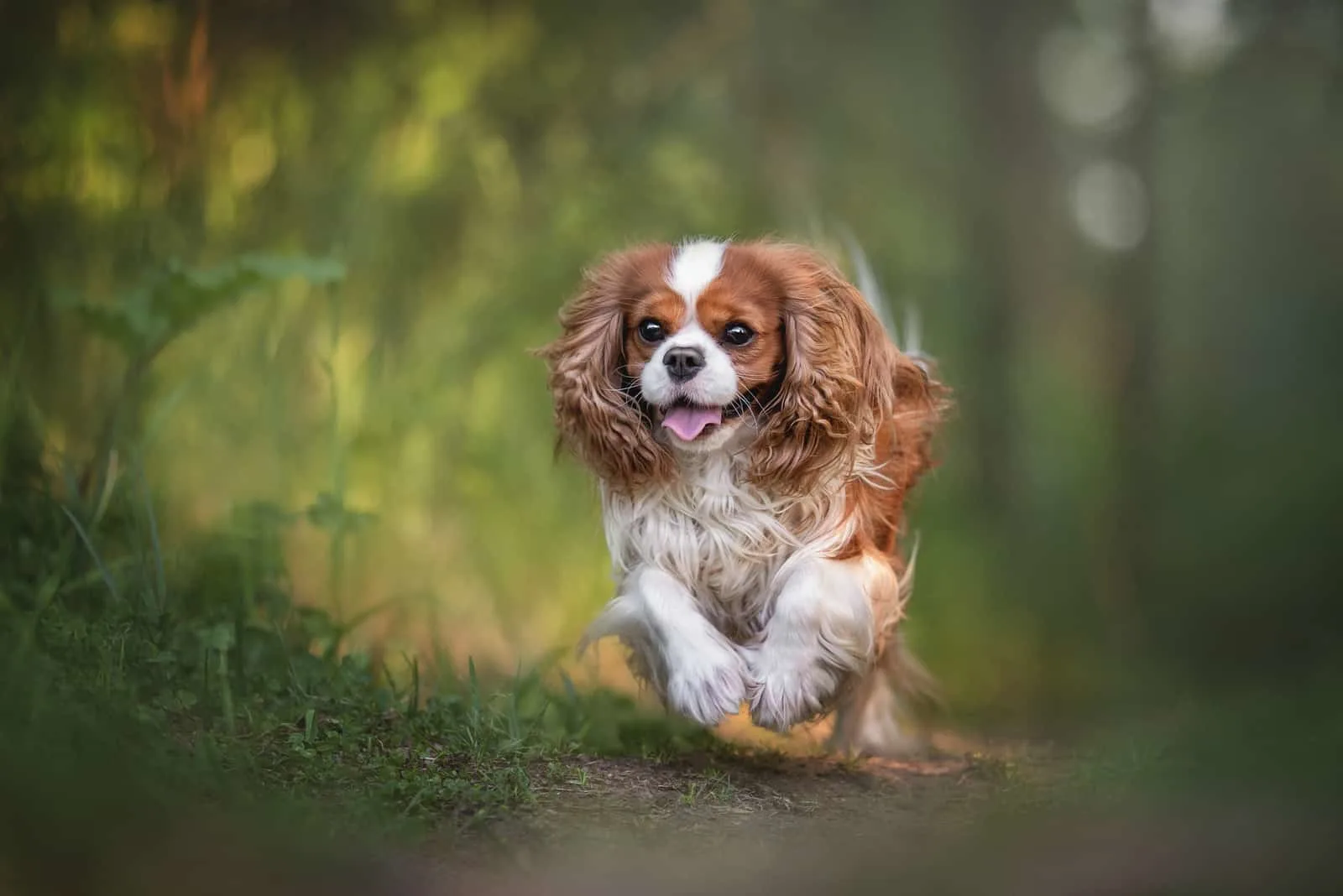 This kennel is owned by a girl named Mary Beth. Embee cavaliers is a member of the Canadian Kennel Club (CKC), and the Cavalier King Charles Spaniel Club of Canada (CKCSC).
Mary Beth is a whole color breeder, which means her dogs are usually all black, tan, or ruby. She doesn't make waiting lists and likes to be contacted directly so she can be sure the puppies are getting the best home they can.
Her dogs that are used in the breeding program go through a lot of medical examinations so that the puppies have the best possible foundation.
Some of the health testings are: Mitral valve disease – her dogs are screened yearly by auscultation or by echocardiogram following the Danish heart protocol (all testing is performed by a cardiologist), yearly screening for eye diseases, testing their patellas at 2 years of age for luxation, and many more you can see on her website.
Embee Cavaliers Details
Website: Embee Cavaliers
Phone: 905-636-1421
Instagram: Embee Cavaliers Instagram
5. Chilton Cavaliers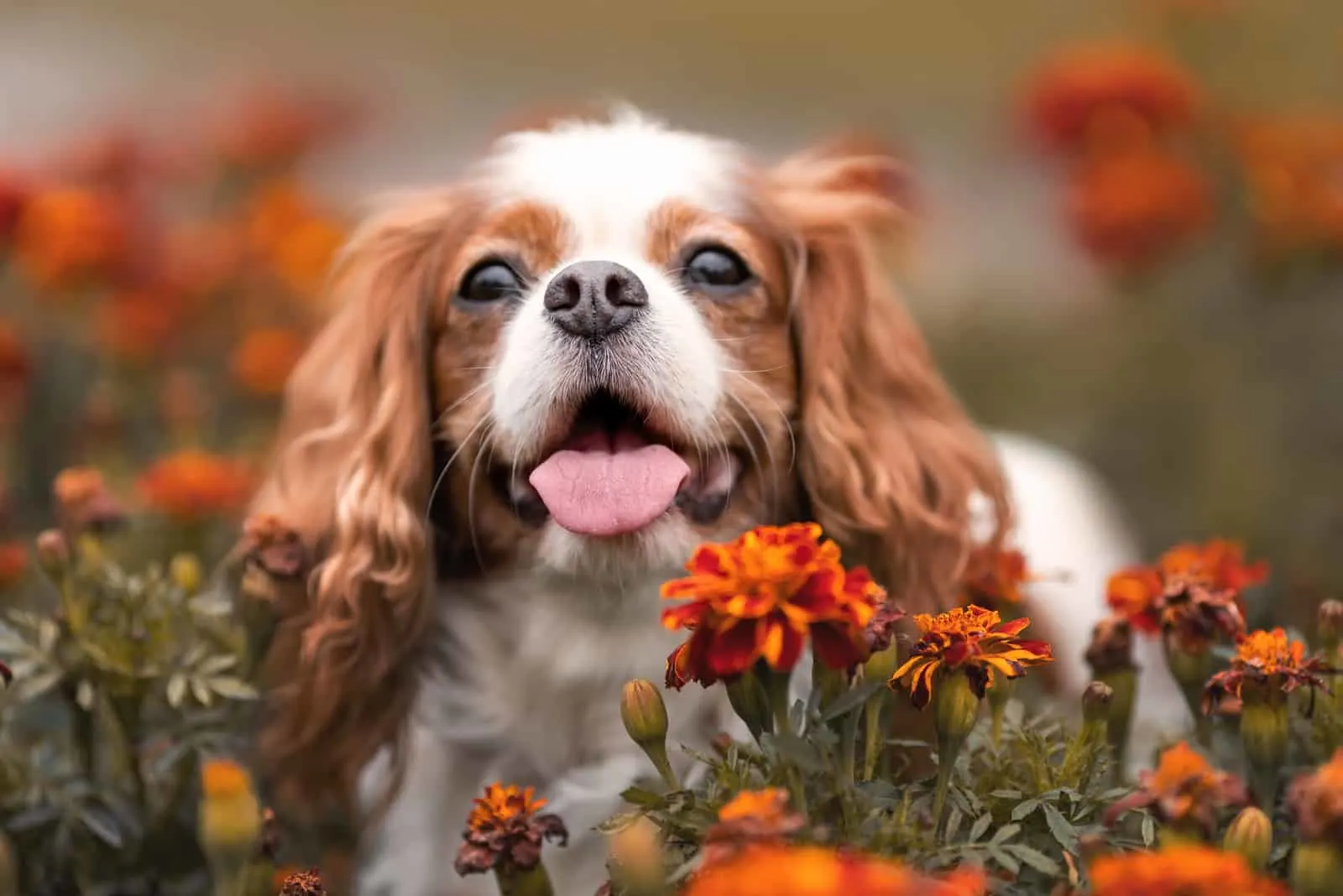 These breeders call themself Cavalier King Charles Spaniel Enthusiasts. In 2013, they developed their love for Cavalier King Charles Spaniels and started taking Cavaliers to dog shows and by doing that learned more about the breed.
They welcomed their first litter in 2020, so you can say that they are a young kennel. But don't worry about that. They received a lot of interest, so much that they had to stop taking ˝in front˝ puppy applications.
Chilton Cavaliers' puppies are born and raised in a loving home surrounded by their three children and family. And that's how they run their kennel – a bit more privately. You can see the pictures of their breeding dogs and litter, and read a bit about them, but they prefer being contacted for further information.
Chilton Cavaliers Details
Location: Smithville, Ontario Canada
Website: Chilton Cavaliers
Instagram: Chilton Cavaliers Instagram
Facebook: Chilton Cavaliers Facebook
6. Bredanley's Kennel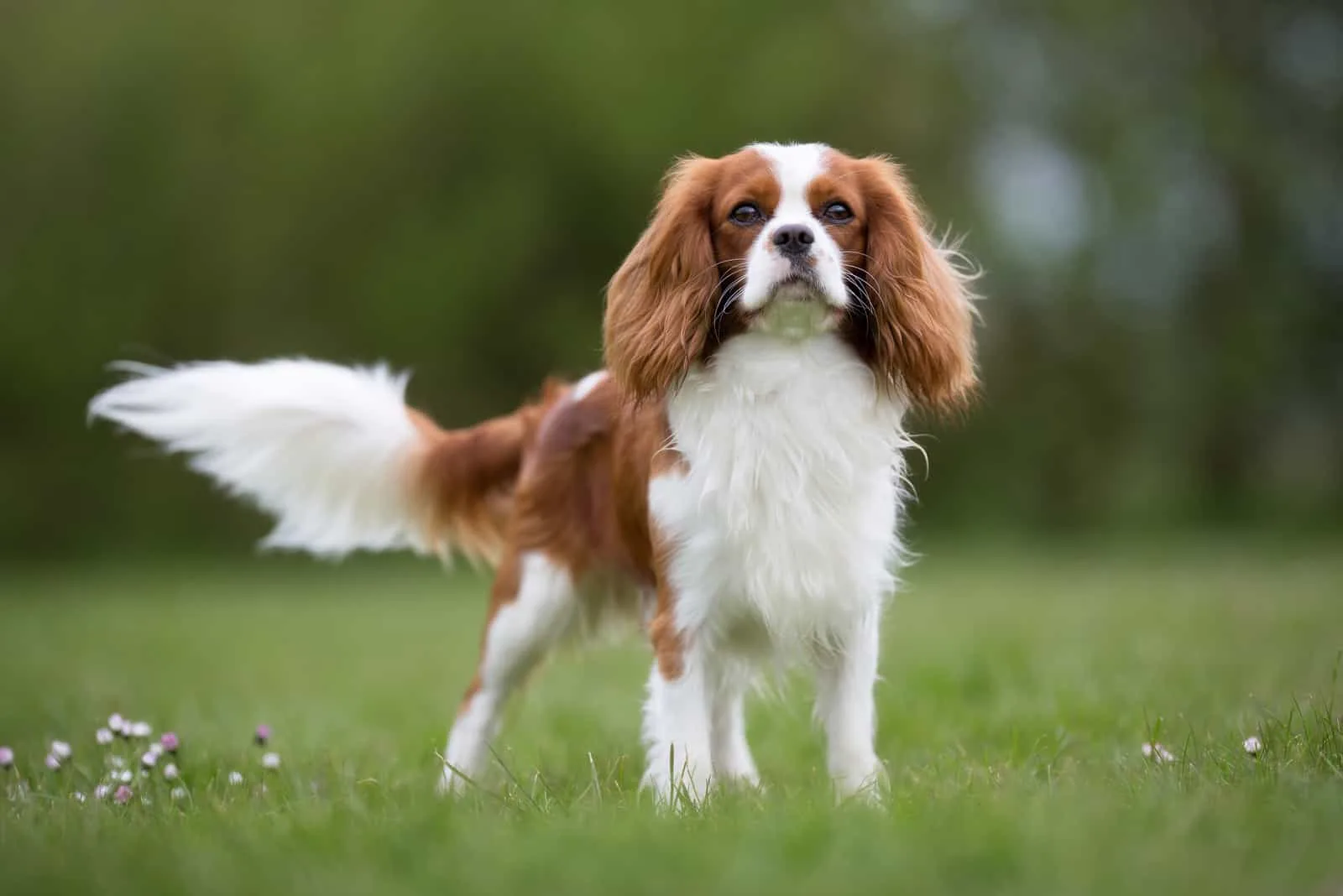 This kennel is a member of the Canadian Kennel Club (CKC) and the Cavalier King Charles Spaniel Club of Canada (CKCSC). Their females live with them and they make sure that the males are fully screened and carefully selected.
Bredanley's females have their hearts screened and OFA certified by a cardiologist and their eyes certified by an opthamologist. All of their puppies are sold CKC Registered, with non-breeding contracts. Before you are given your dog, it gets its microchip, first shots, and one-year health guarantee.
Bredanley's Kennel Details
Phone: 519-828-3509
E-mail: [email protected]
Address: 6264 Wisbeach Road
Watford, Ontario, N0M 2S0
RELATED: Teacup Cavalier King Charles Spaniel: The Ultimate Guide
Price Of A Cavalier King Charles Spaniel Puppy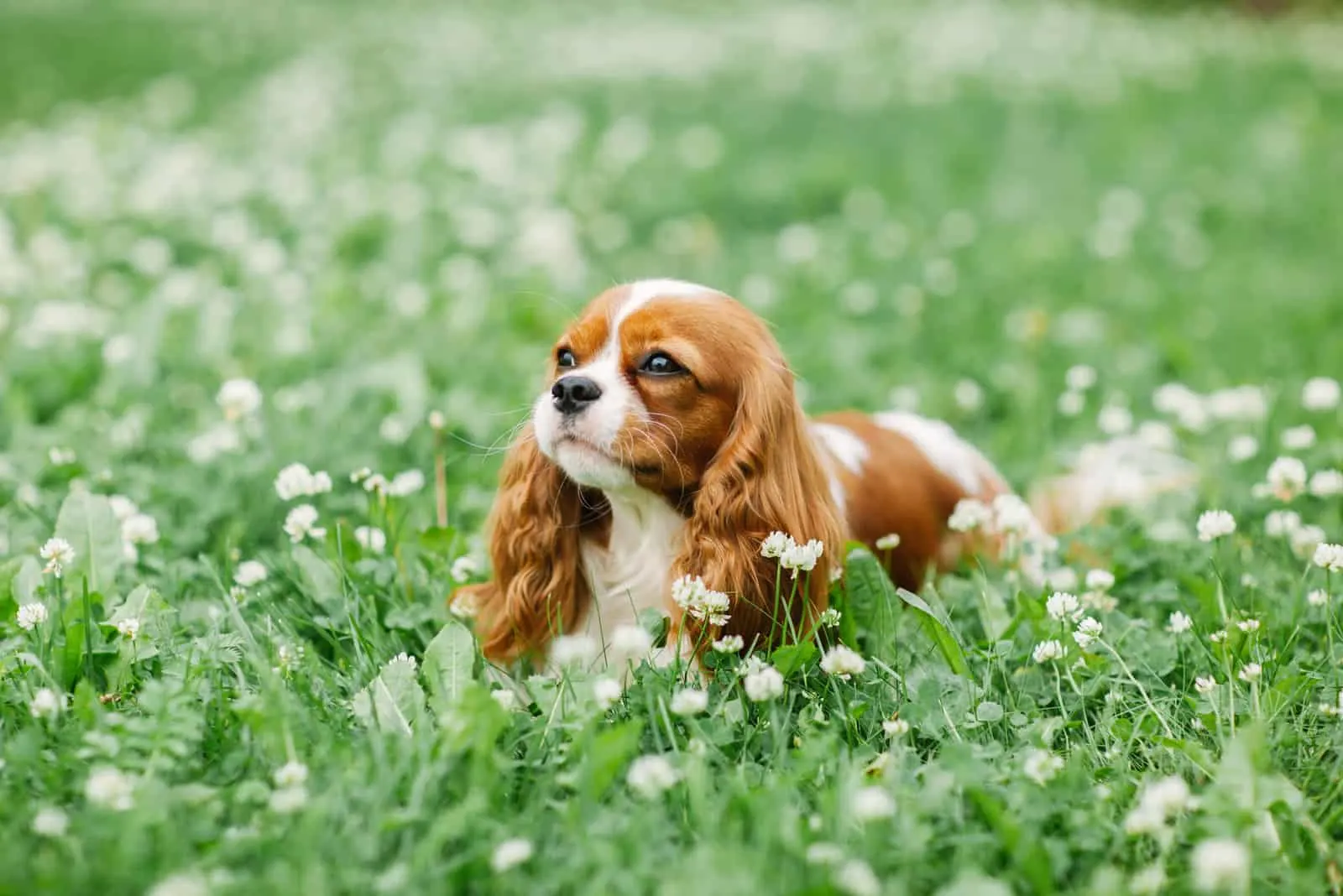 Now that we have been through the 6 most reputable Cavalier King Charles Spaniel breeders and their details, it is now time for the second thing we must inform you about – the price.
We all consider our dogs as part of our family and by that we want our dogs to have everything they need. That of course comes with some cost.
You'll need to cover everything from leashes, food, treats, toys, beds, shampoos, grooming tools, etc. How much this will end up costing you is entirely up to you. There are always cheaper and more expensive varieties of everything your dog might need.
Food, shampoos, and treats should be things you splurge on a bit more because these are things that may affect your dog negatively if bad quality. Leashes, toys, and beds can pass with the cheaper option.
Cavalier King Charles Spaniels can cost anywhere from 1,000$ to 2,500$. The average price for these purebred dogs is around 1,500$.The price depends on what breeder you choose.
For the first year, you can consider spending around 3,000$, but after that, it may be around 1,000$.
Conclusion
When looking for Cavalier King Charles Spaniel breeders in Ontario you need to make a detailed investigation. The breeder must be ethical, reliable, give you all the information that you need, and have good reviews.
Healthy puppies are a priority so never let yourself be persuaded without any evidence, and make sure to stay in contact with the breeder during the process of waiting for your puppy.
We hope we've made your search easier and if choose to buy a puppy from any of these kennels, we wish you all the luck and happiness with your future puppy.
READ NEXT:
What Is A Cavalier King Charles Spaniel's Lifespan? Health Overview
Boykin Spaniel Breeders: Top 5 Breeders In USA
Top 8 Samoyed Breeders In Ontario Of 2022 – Choose Your Sammy