It was not easy, but the ultimate list of the best Boykin Spaniel breeders in the USA is finally here.
Originally from the USA, Boykin Spaniels are still not that popular with common dog lovers. You can't find a good Boykin breeder that easily. They're rare dogs, and you will need to wait on a list to get a Boykin puppy.
Still, that doesn't mean Boykin Spaniels aren't spectacular!
If you're really interested in getting a Boykin Spaniel as your BFF, then you should first check out the following breeders. I'm pawsitive you'll like them all! The only matter is who will have a puppy for you at the moment?
Boykin Spaniel Puppies For Sale In USA
Let me show you the top five Boykin Spaniel breeders in the USA! You're gonna love the puppies from these sources!
1. Boykin Spaniel Plantation, Georgia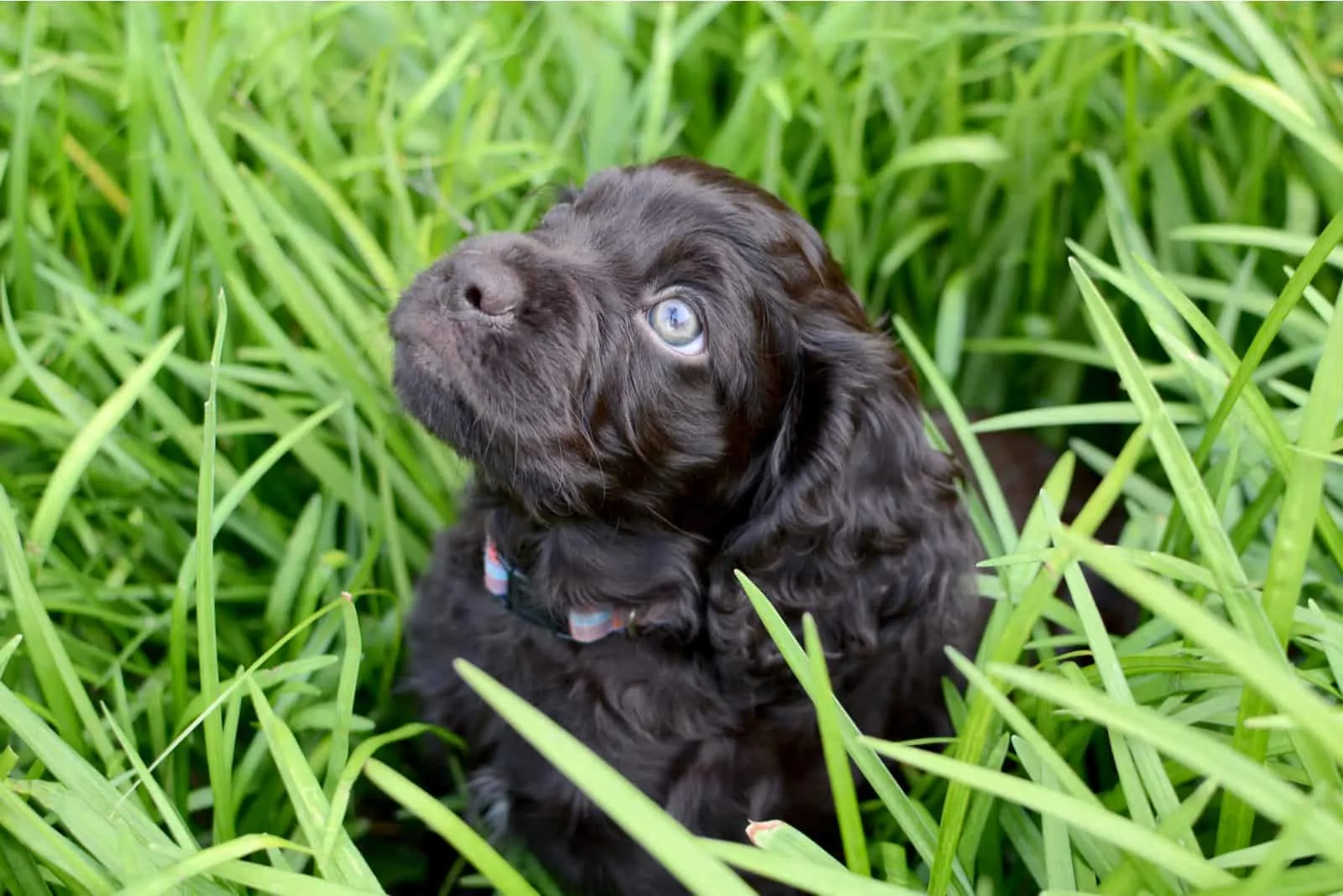 Georgia's favorite, the Boykin Spaniel Plantation had to be #1 on our list of the best Boykin Spaniel breeders. This is a licensed breeder – someone you can absolutely trust with your future Boykin puppy.
Boykin Spaniel Plantation doesn't breed only for good health and temperament. They also breed for premium-quality working ethics. Plantation Boykins are true hunting dogs that will go beyond their boundaries to finish a task successfully. They even have HRC hunting tests completed!
Pups from this plantation come with all their health certificates. They're microchipped, vaccinated, and dewormed regularly. Also, their tail will be docked and their dew claws removed.
Every puppy comes with limited AKC rights. They're also BSS-approved. A pet-quality puppy will cost you $1,500 no matter if it's a boy or a girl. That's the average price for Boykin Spaniels in the USA.
If you do want breeding rights, you will need to add $300 more.
Every Plantation Boykin puppy will come with a sample of their chosen Purina puppy food.
Unfortunately, due to the whole virus situation, and for the sake of the puppies, the plantation doesn't allow visits in person. Still, the breeder will be more than happy to FaceTime with you and send you regular updates with photos of your puppy.
Breeder's details
Website: Boykin Spaniel Plantation
Address: Broxton, GA 31519
Phone: 912-381-8979
2. R & D Boykin Spaniels, Texas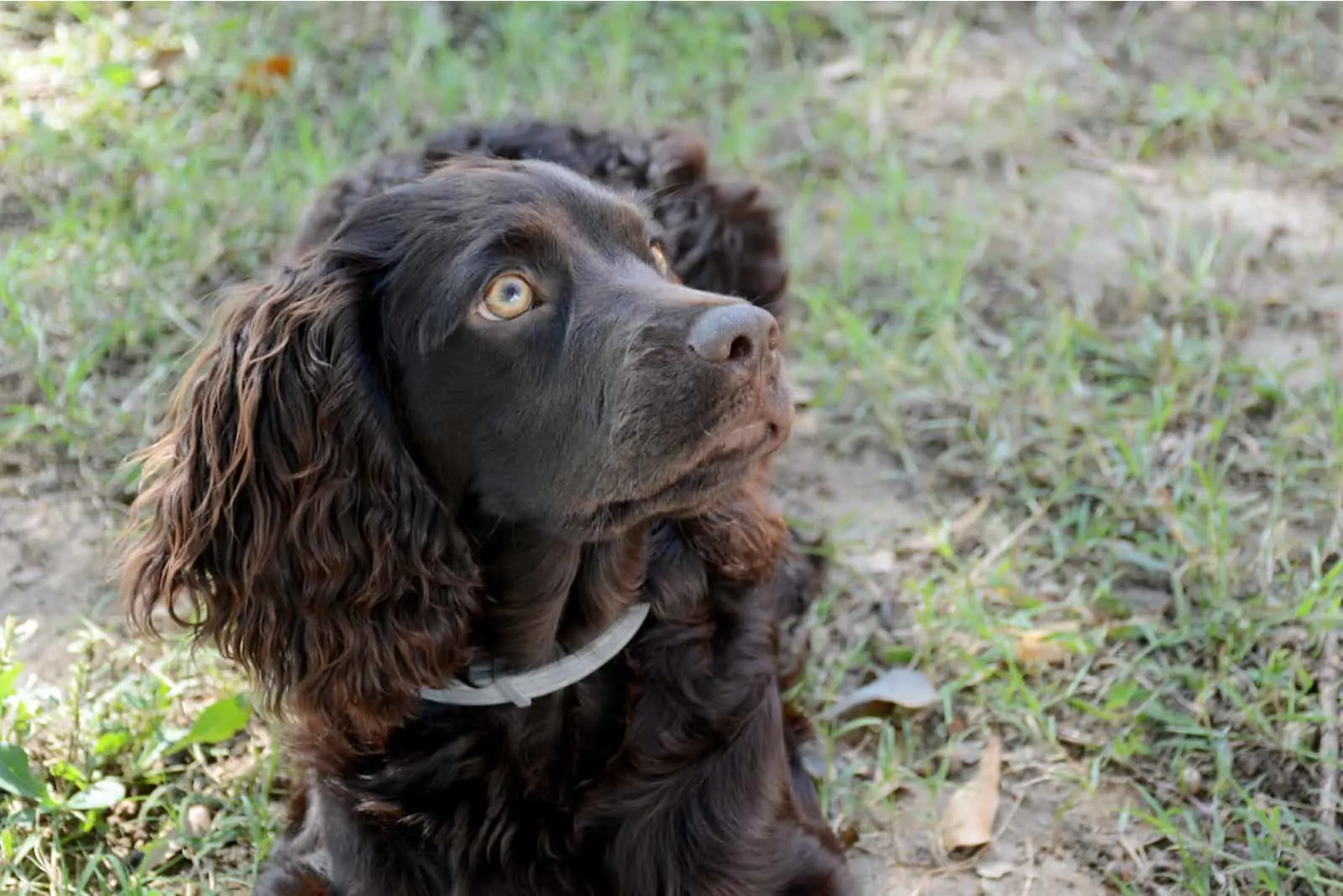 They're puppies with royal blood!
Here's R & D Boykin Spaniels Kennel – a place where premium ability, conformation, and genetics are the priority. R & D Boykins are bred using South and North Carolina breeding stock. This means they only got "the good stuff" from the state of origin.
Besides breeding Boykins and companions, you're gonna love this kennel for their hard work in dog training. R & D Boykins specializes in field training, force fetch training, and obedience.
It's absolutely worth investing your money into R & D special training!
One thing that amazed me the most on their website is the fact that each Boykin boy or girl has a transparent pedigree dating back several generations in the past.
This only proves that they're using the finest bloodlines to produce the finest strain of modern Boykin puppies.
Breeder's details
Website: R & D Boykin Spaniels
Address: 2446 Sandy Creek Rd., Garwood, TX 77442, US
Phone: 2815573258
Social media: Facebook
3. Catalpa Boykins, Georgia
Another superstar Boykin Spaniel breeder that comes from Georgia!
Meet Debi and Derrik, two Boykin Spaniel lovers that simply had to breed in order to show everyone how amazing Boykins are.
Preservation and performance are their main goals. Profit is none of them!
I was really excited to see their breeding facility and lovely green fields where Boykin puppies go out and play. All dogs are completely socialized and ready to meet the world.
Catalpa Boykins only come in a few litters every year. Their breeding is limited to preserve the quality of the breed. So, if you fall in love with a Catalpa Boykin, you will have to be put on their waiting list. I know – it's hard to wait, but it's definitely worth it.
Each potential breeder will be interviewed and screened so that the breeder knows their puppies will go to a safe home. I really wish more breeders would do this.
The last thing I want to emphasize before you rush to Catalpa Boykins' website is how healthy their puppies are. There are no cases of degenerative myelitis, hip dysplasia, or exercise induced collapse with these dogs. OFA certificates will support this claim.
Breeder's details
Website: Catalpa Boykins
Phone: 478-934-0833
Social media: Facebook
4. Cabin Creek Boykins, Georgia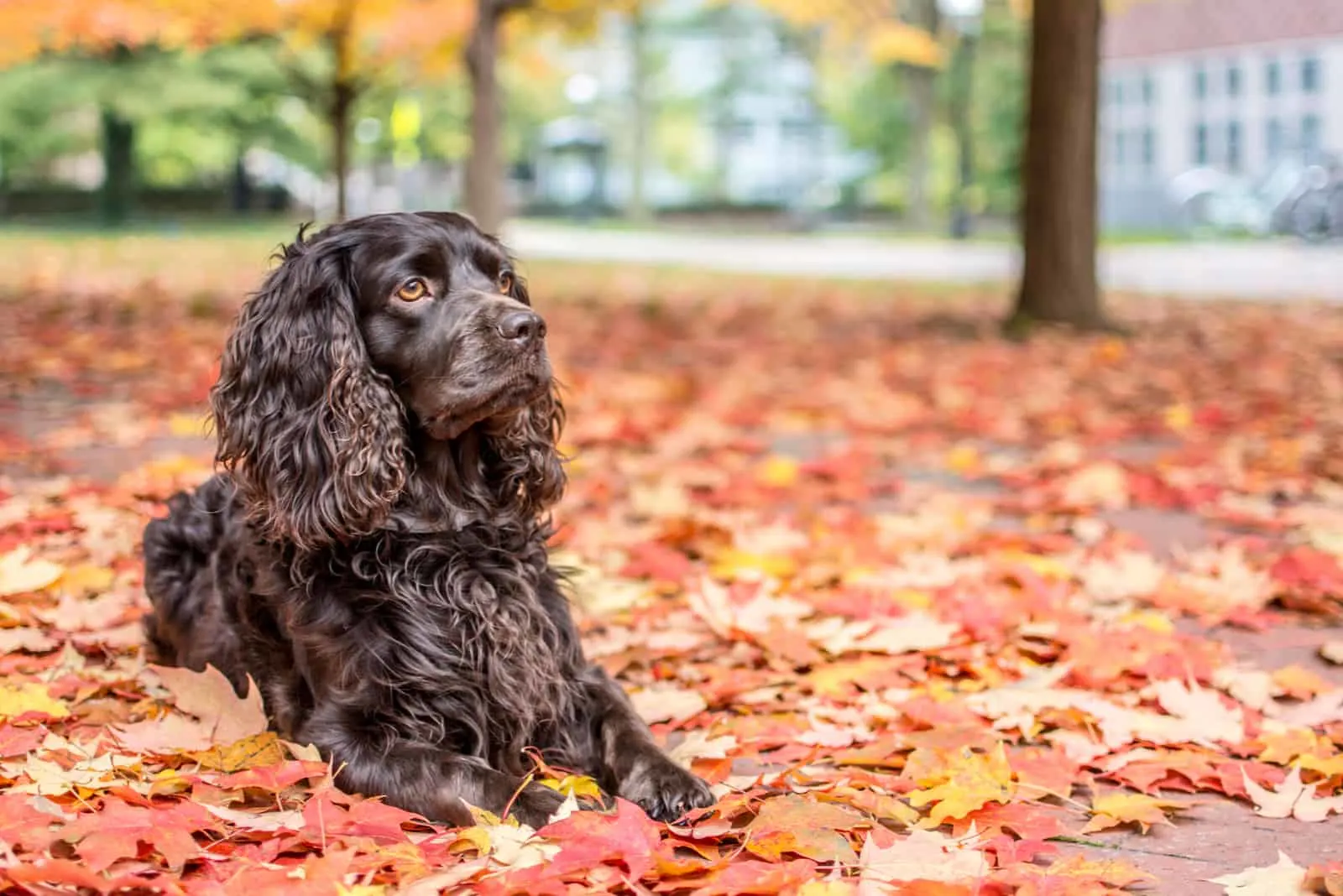 Darla, Jeff, BK, and Bence are a little Boykin family focused on bringing only top-quality Boykin puppies into the world. No wonder! Their puppies come from premium champion parents, and their bloodlines are exceptional!
Darla and the crew make sure that their puppies are bred for their temperament and great health. All of their doggos are clean of hereditary conditions, and they seem to be of perfect health status.
Cabin Creek Boykins bought me with their kind approach to raising puppies in a lovely home. They're bred and raised inside, and go out only to play and relieve themselves. These pups are truly blessed with their living conditions as the Allisons have a really stunning home and field.
I urge you to contact them through social media and arrange a meeting since they keep their website clean and without many detailed posts. Meeting a breeder in person is always the better idea.
Breeder's details
Website: Cabin Creek Boykins
Email: [email protected]
Social media: Facebook , Group
Other: Contact form
5. Hunters Rest Kennel, Tennessee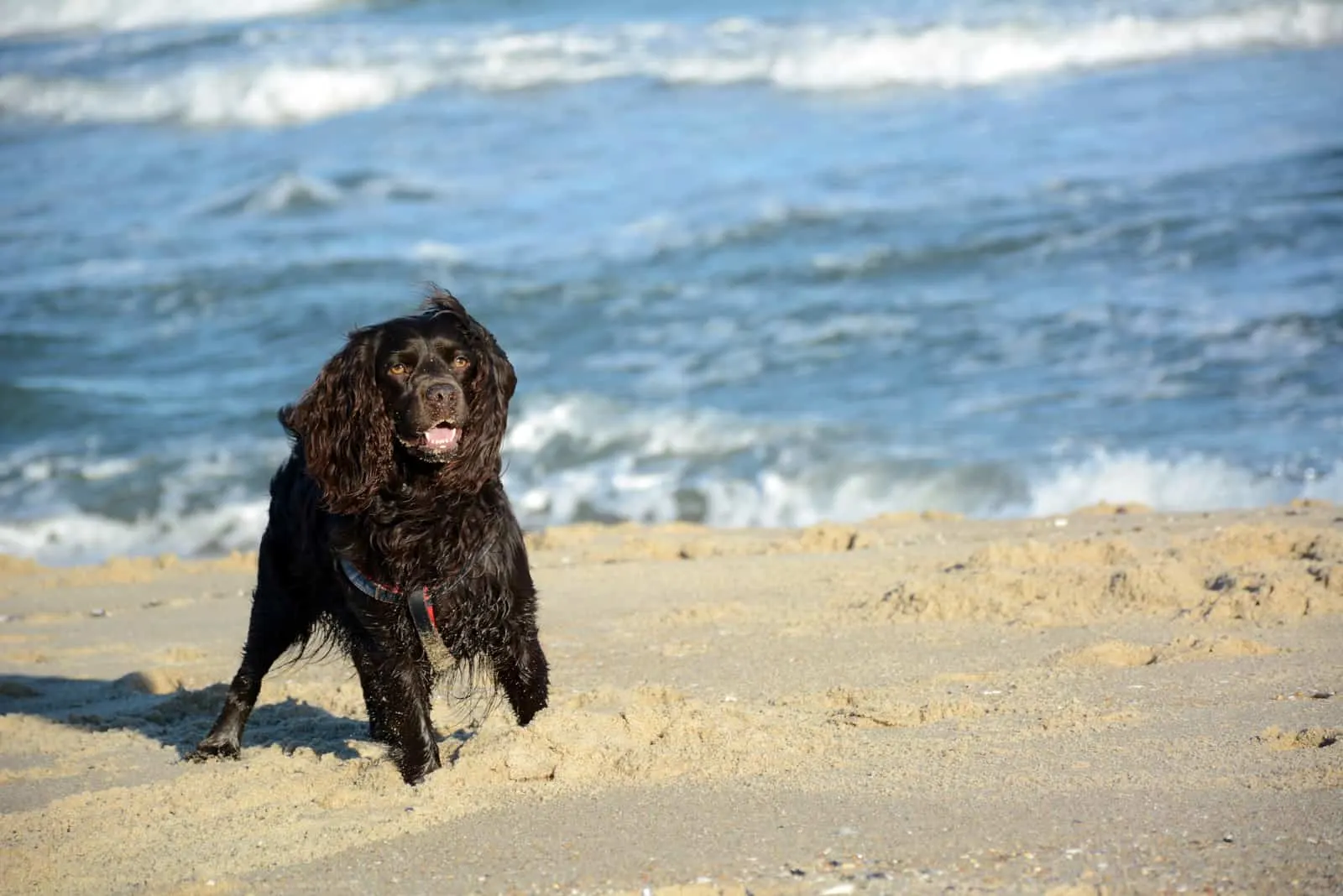 Lastly, we have a breeder that's so tightly connected with the original Boykins, it can't be any tighter!
Meet Hunters Rest Kennel – a family owned business of the Boykins, Nancy and late Sam. The breeder's husband had an uncle named Whit Boykin. Yup, THAT Whit Boykin – a breeder who designed the Little Brown Dog!
What an exciting surprise!
Nancy takes care of her Boykin puppies, making sure she preserves the breed's integrity and purpose. Her breeding stock consists of up to 10 adult Boykins. They're all OFA-certified so you can rest assured there are no hereditary conditions like hip dysplasia.
At Hunters Rest, puppies are bred according to the Boykin breed standard, and they will look like original Boykin Spaniels – like those 100 years ago. If you want the raw, unspoiled bloodline, go with Nancy Boykin's Boykins!
Breeder's details
Website: Hunter's Rest Kennel
Address: 348 Natural Bridge Road, Sewanee, TN 37375
Phone: 931-598-0993
Email: [email protected]
FAQs
What Is A Boykin Spaniel?
You may recognize this dog breed under names like LBD (Little Black Dog), or even Swamp Poodle.
Meet the Boykin Spaniel! A working dog turned into a buddy in only 100 years or so.
The Boykin Spaniel breed is purebred and designed in America. Today, the Boykin is the state dog of South Carolina, and a very popular pet choice… so popular that dog lovers of this breed founded the BSS, The Boykin Spaniel Society !
The AKC officially recognizes the Boykin as a gun dog used for fetching waterfowl and wild turkeys. Since these sports are slowly becoming banned, Boykins have switched over to making people happy. They're truly great friends.
How Much Is A Boykin Spaniel In The USA?
Before we crunch some numbers, I'd like to point out some things.
Boykin Spaniels aren't that common as you can figure out yourself. The reason behind this is their relatively young date of birth. The first Boykin Spaniels were bred in the early 1900s. That's pretty young for a purebred dog breed.
Designer dogs are, of course, much younger, but rarely any purebred dog is this young.
These factors have affected their purchase price significantly. Even though they're categorized as hunting dogs, Boykin Spaniels are still family companions, and they can be found for a somewhat reasonable price.
The average cost of a Boykin Spaniel in the USA is around $1,500. However, champion bloodlines will sell for even more!
Usually, the initial purchase price is for family dogs only. Breeders will list their pups as family pets or companions, while those meant for conformation or as hunting companions will cost $1,000 more, at least.
Are Boykin Spaniels Good House Dogs?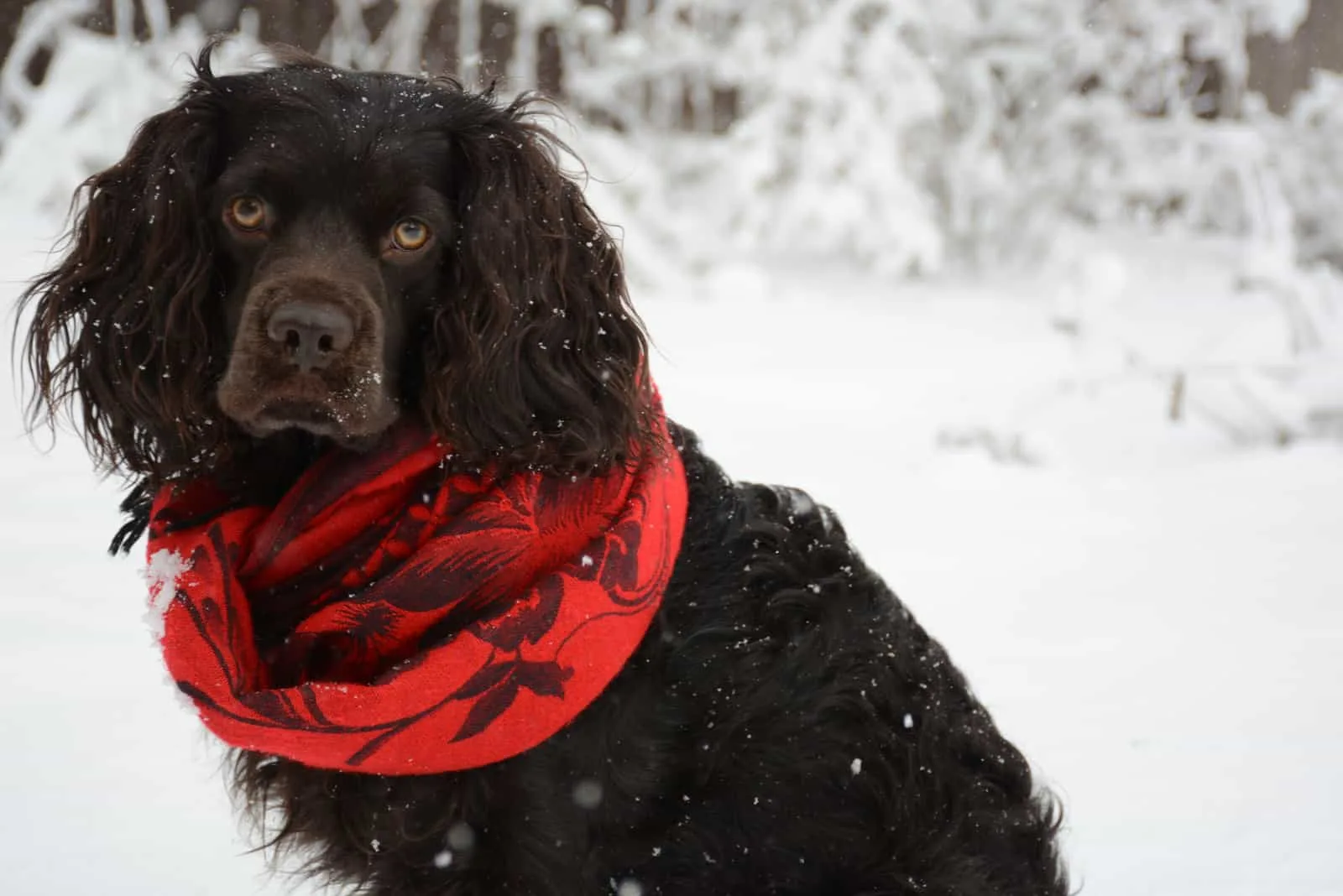 This is a simple question with a simple answer.
Yes, Boykin Spaniels are good house dogs.
Still, as with every dog breed, you will need to find some time for exercise and mental stimulation.
Since Boykins are smaller than Springer Spaniels, I'd very much consider them as great house pets.
Is this the only reason why Boykin Spaniels make good house pets?
Absolutely not!
Boykins are also sweet-natured pups with a great temperament. They're much calmer than their Spaniel cousins. This makes them good friends with other animals inside the house, and all family members.
I haven't seen a Boykin act hostile – not even around strangers!
If you like a puppy that's happy all the time and eager to meet everyone, the Boykin is for you. Of course, proper socialization and dog training is always implied.
How Big Is A Typical Boykin Spaniel?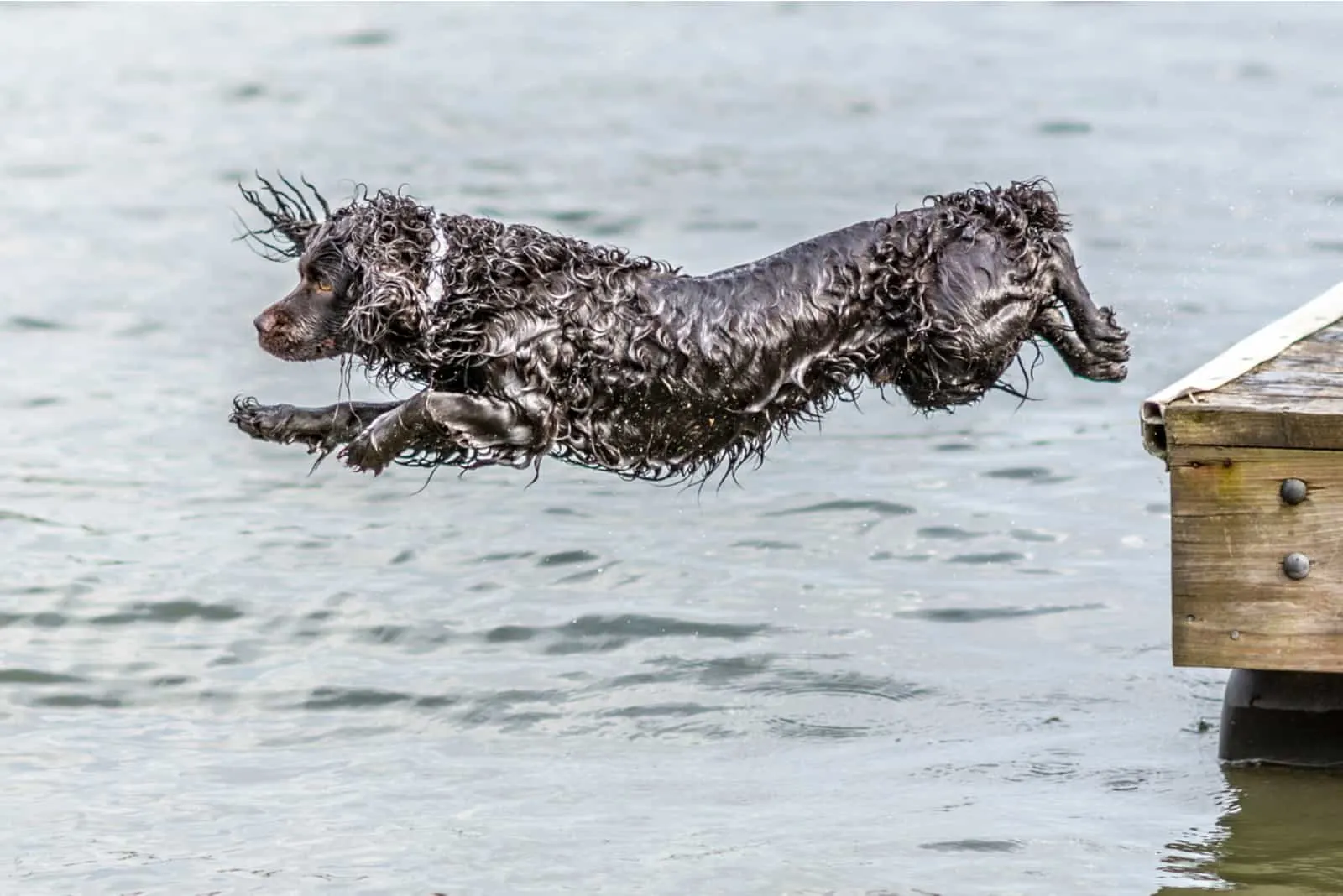 Boykin Spaniels are classified as medium-sized dogs. But, these little brown dogs aren't fragile or incapable of performing different tasks.
These distant cousins of Cocker Spaniels, Springer Spaniels, and Chesapeake Bay Retrievers can grow up to be 15 to 18 inches tall, and weigh up to 40 pounds.
Female counterparts are only slightly smaller.
I like to say that dogs of this size are perfect lap buddies that can still follow you on your daily adventures.
What Is The Lifespan Of A Boykin Spaniel?
I was truly surprised when I heard of Boykin Spaniels. Their long lifespan amazed me and I immediately thought: Man, living for so long with such a terrific dog breed must be pawmazing!
And, it truly is.
Boykin Spaniels are blessed with 14 to 16 years of average lifespan. That's really impressive for a dog, keeping in mind that most breeds live for a decade or so.
I guarantee that every year with your Boykin will pass like a minute because you guys will have so much fun together.
Top 4 Reasons Why You Might Not Like A Boykin
Not everyone will like a Boykin. But, that's not because of the dog breed, it's because the potential owner has different preferences. I wouldn't mind shedding, but you might, and that could be a dealbreaker.
Before you bring a Boykin home, I'd like you to consider some things.
Boykins are highly prone to developing separation anxiety. They're not meant for people who tend to be away from home all the time. If you leave a Boykin home alone, he will become destructive, and will bark his lungs out!
Another issue you might not tolerate is their shedding. Boykins shed like crazy all year round. It's one of those dog breeds you simply must groom regularly. If you can't commit to that, I'm sorry, but there are no other ways for you to own a Boykin.
Also, one of their behavioral ticks that drives people crazy is their urination when excited. This can happen in all sorts of situations, and it can be pretty awful. Dog training should curb it, along with socialization, but some Boykins still tend to exhibit such behavior.
Lastly, you might not like a Boykin because they're so hard to find, and you'll end up on a waiting list with all breeders. If you can't wait to get a puppy of your own, then this dog breed might not be your ideal choice.
Related Articles
Boykin Spaniels come from a large family of Spaniel dogs. If you're a fan of Spaniel dogs, you're gonna love the following articles on PupVine!
Cavalier King Charles Spaniel Lifespan
Are Cocker Spaniels Aggressive?
Do Cocker Spaniels Bark A Lot?
English Vs American Cocker Spaniel
Teacup Cavalier King Charles Spaniel
To Sum Up…
Boykin Spaniel breeders are not that easy to find.
I've done pretty thorough research and only found a handful of reliable people in the States. The rest of the sources I've encountered weren't up my alley. They were either occasional hobby breeders or strict dog kennels. I don't want those for you or your puppy.
What I want is someone reputable that will actually love and take care of their puppies. You know – guys like the ones listed here!
Read Next: 11 Brittany Spaniel Breeders In U.S.: Quality Comes First