If you're looking for Samoyed breeders in Ontario, you're probably interested in getting yourself a Sammy, the dog breed that possesses all the qualities of a good friend.
Lucky for you, you've come to the right place, because we've prepared a list of only the best breeders for you. So, let's hear more about this personable, adorable-looking, and intelligent dog that probably won your heart at first glance.
This breed has a history of being sled dogs. Originally, they were bred to live in confined spaces with their families. This resulted in Sammie's nature being very clingy. If you are thinking of getting this cute breed of dog, bear in mind that you won't be able to leave him alone for hours.
Just by looking at these dogs, you'll be able to see that they have a thick double coat that requires regular grooming. Most Samoyed dog coats are white, biscuit, cream, or a mix of white and biscuit. There is no such thing as a black or red Samoyed.
You are bound to enjoy the lovable and friendly nature of a Sammy, they are easy to maintain and need just a small amount of premium quality food. They adore being a human's companion, and they are great babysitters.
You must have noticed the Sammie smile, the curl up around the corners of their lips. You won't be making a mistake if you decide to get yourself one of these dogs!
Now, to our directory of the 8 best Samoyed breeders in Ontario!
Samoyed Puppies For Sale In Ontario
Having this snowy dog in your family means that there will be so much happiness in your everyday life. Whether you want to purchase a male or female Sammy, you will have to find a reputable breeder in order to have a purebred dog.
We know that finding and researching can be a bit tiring and hard, so we've done the research and provided you with the best Samoyed dog breeders in Ontario.
Let's check them out!
1. Samtos Samoyed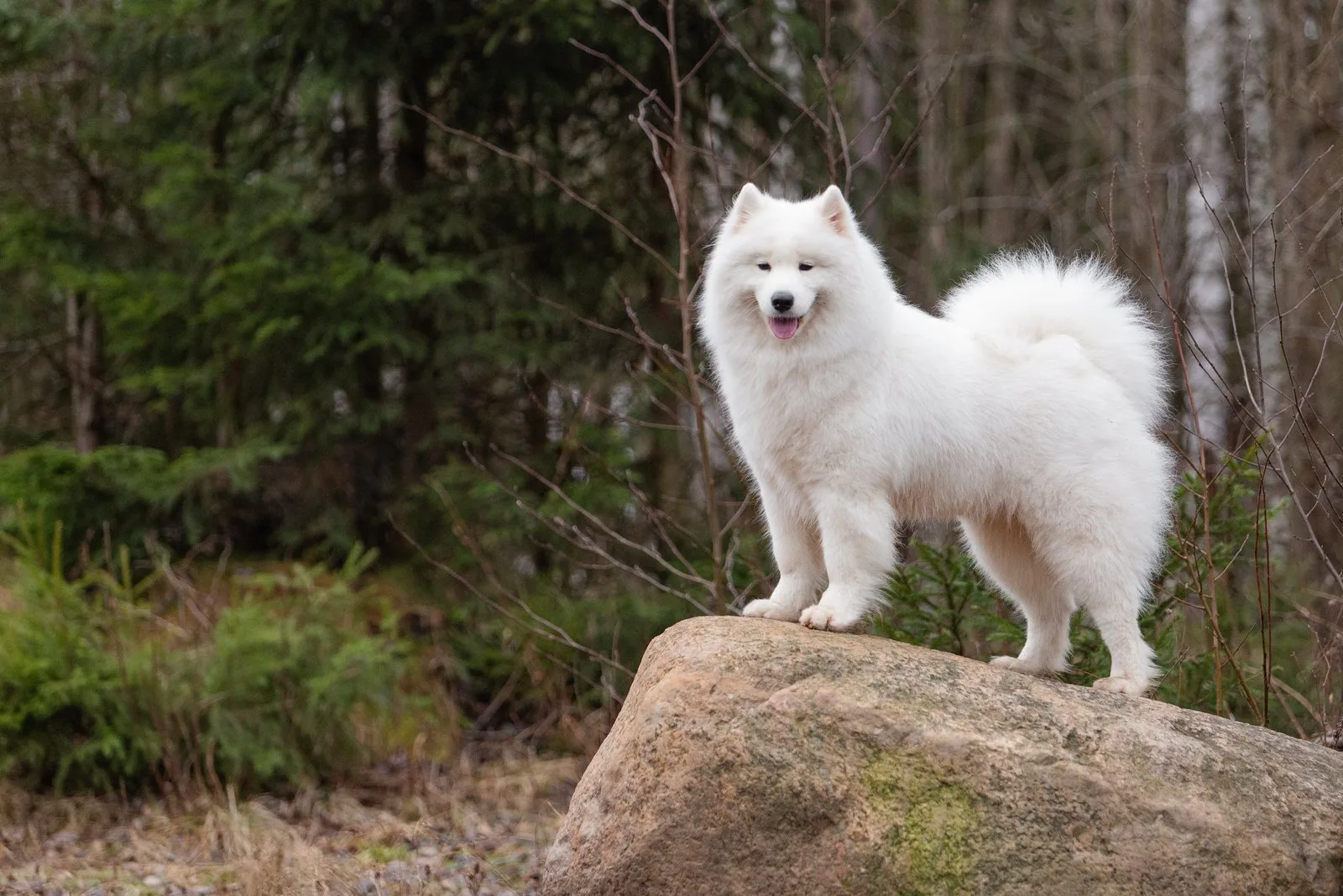 Our first breeder on the list of Samoyed breeders in Ontario, is Samtos Samoyed, located in Scarborough, Ontario. Samtos Samoyed has been sharing their love for the Samoyed breed for more than 12 years.
This is a small, home-raised breeder that doesn't believe in raising dogs in a kennel environment. They believe in spoiling and loving their puppies and want them to grow in healthy and happy conditions, so their little Sammies will be ready for their new families.
They are full of support for those of you that want to participate in dog shows, as they have participated in many competitions in Ontario, all around Canada, and abroad.
As members of the Samoyed Club of America, Canadian Kennel Club, Samoyed Association of Canada, and as recognised Breeders of Merit with the AKC, they take pride in breeding high quality Samoyed dogs.
Samtos Samoyeds Details
• Address: Scarborough, Ontario
• Website: Samtos Samoyed
• Phone: 416 841 0248
• Email: [email protected]
2. Vanderbilt Samoyeds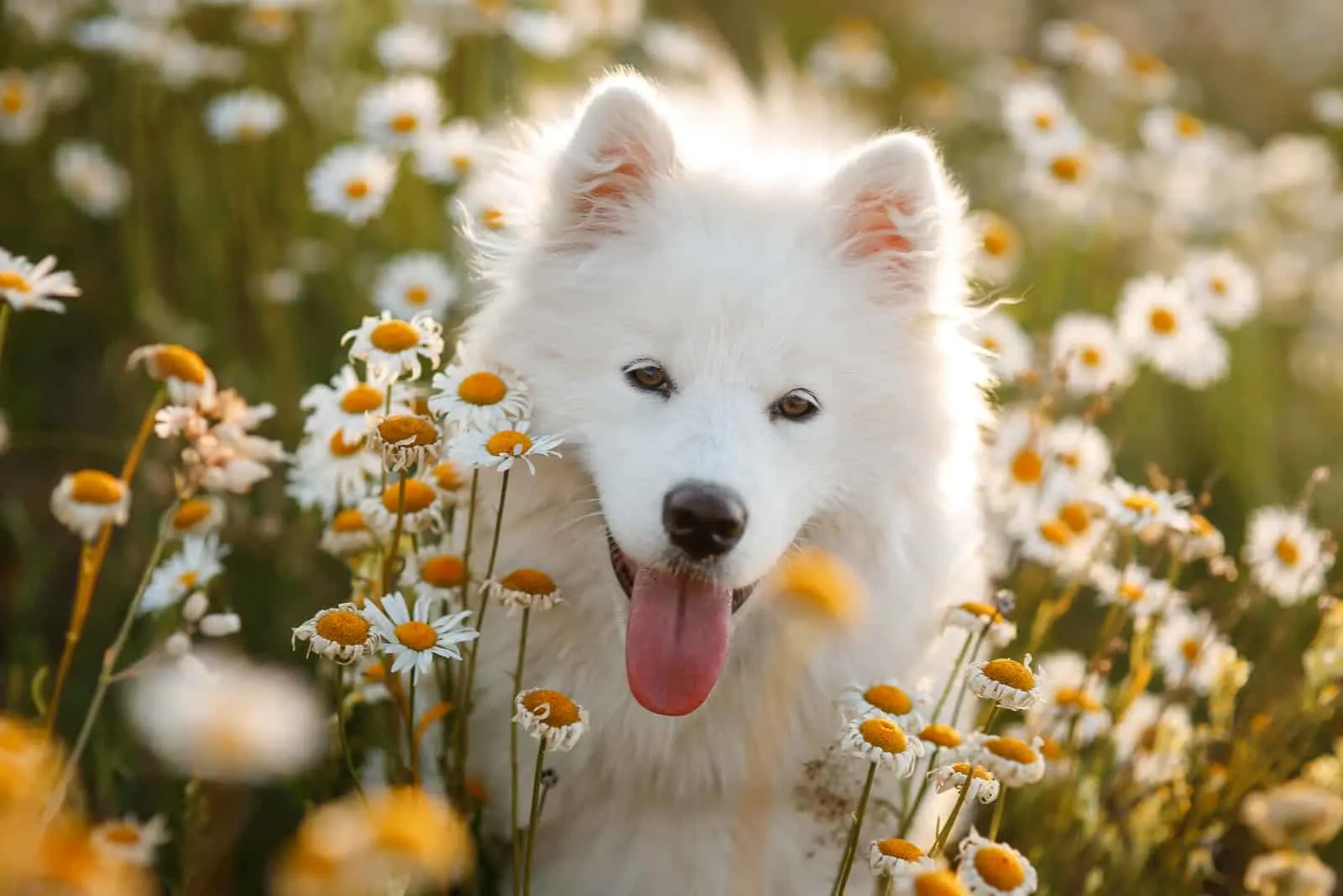 The breeder we have next is Vanderbilt Samoyeds, a breeder located in Millbrook, Ontario. Their goal is to breed the best of the best Samoyeds, with a focus not only on the physical appearance of the pups but on producing the healthiest litters possible too.
They produce Samoyeds that are true to the breed standard but they also focus on breed temperament. They observe genetics very carefully in order to breed Sammies that are healthy, happy, and ready for their new forever homes.
Vanderbilt is strict with its procedure of purchasing a Samoyed puppy, because they want to make sure that the puppy is going to loving owners. These pups are expected to be true companions to their new humans.
You can reserve a puppy after the breeders have decided that you are qualified to purchase their puppy, there is a waiting list for reservations, 3 to 4 months in advance of a litter.
So, the best option is for you to keep yourself updated on the upcoming litters on their website.
Vanderbilt Samoyeds Details
• Address: Millbrook, Ontario
• Website: Vanderbilt Samoyeds
• Email Address: [email protected]
3. Celtic Frost Samoyeds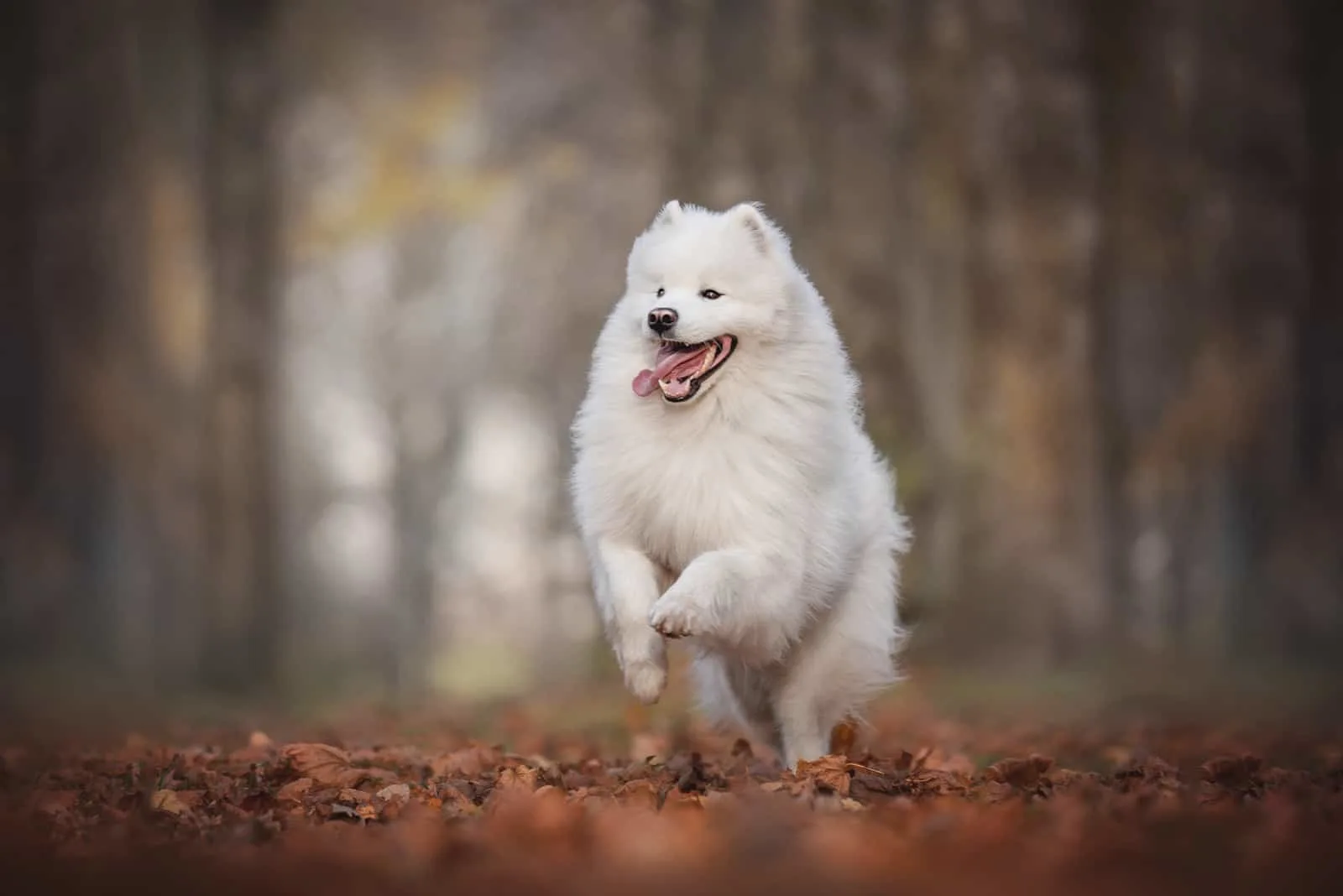 In Thunder Bay, Ontario, we found Celtic Frost Samoyeds. They were inspired by this wonderful breed in 1994, when they got their first Samoyed. So, they decided to start a breeding program.
What makes them distinctive, is the fact that they adopted a lifestyle where their Sammies have the opportunity to be who they are. This means that this kennel team takes part in Samoyed's favorite activities, such as skijoring, herding. and sledding.
They want to preserve the Samoyed's true nature and support the breed according to the standards set in Canada and the USA. Their breeding stock have their health tests and clearances, to ensure that they haven't got any inheritable diseases, like elbow joint deformity, eye disorders, thyroid and heart diseases, or hip dysplasia.
This breeder is a proud member of the Canadian Kennel Club, the Samoyed Association of Minneapolis – St. Paul, and the Samoyed Club of America.
Each Celtic Frost Samoyed puppy goes to its new home with a health guarantee and written contract. On their website, you can find all their upcoming litters.
This is a great choice of breeder for you, as they are a very selective and qualitative Samoyed breeder.
Celtic Frost Samoyeds Details
• Address: Thunder Bay, Ontario.
• Website: Celtic Frost Samoyeds
• Email Address: [email protected]
4. WinterFrost Samoyeds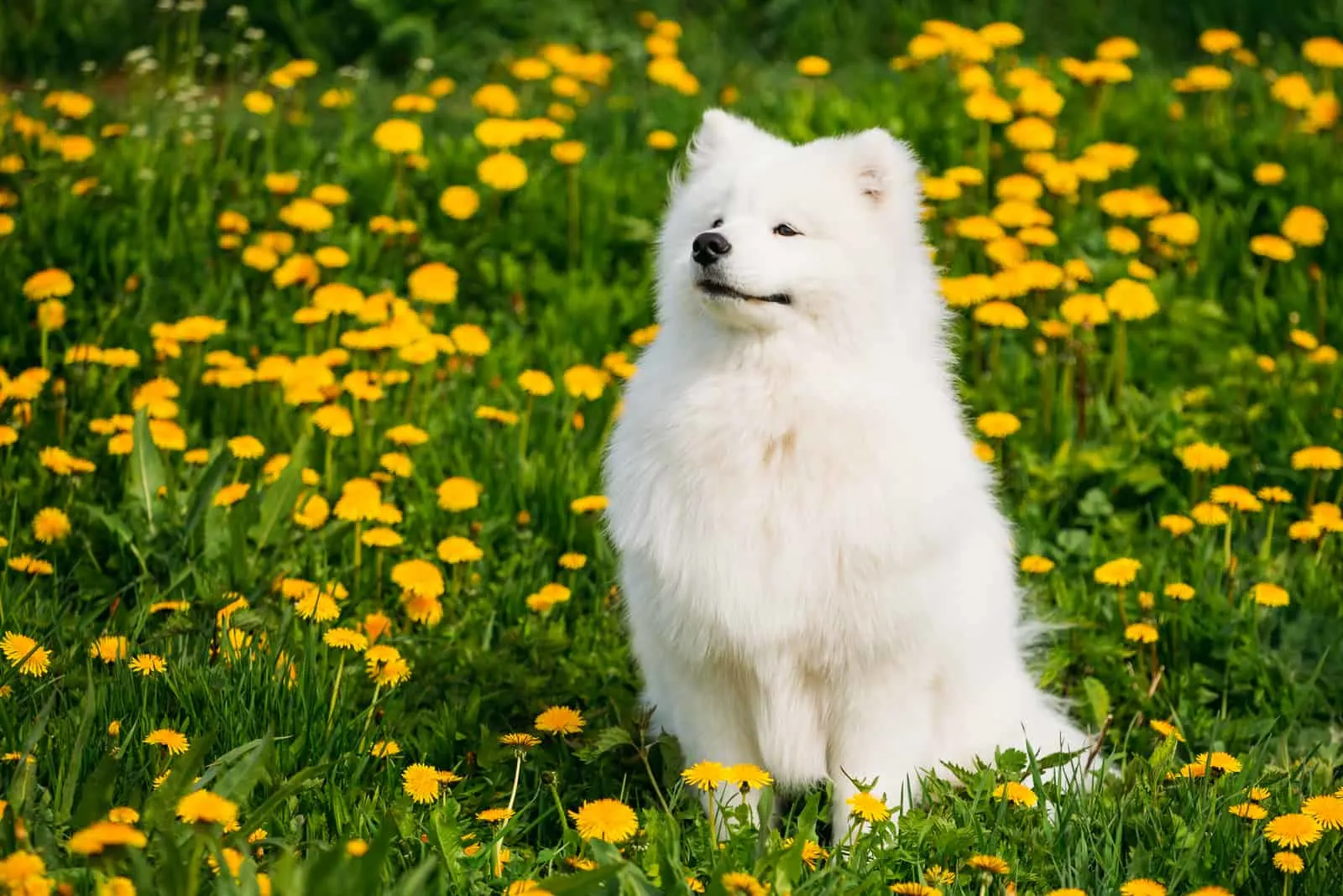 Another great breeder of the Samoyed is WinterFrost Samoyeds, which is located in Cobourg. This breeder adores this dog breed, and chooses to raise their Sammies in the heart of their home, where they will be exposed to everyday family life.
Their sire and dam are clear from any congenital or hereditary birth defects. WinterFrost dogs and puppies are registered with the Canadian Kennel Club (CKC), microchipped with CKC approved chips, and have their first vaccine shots and, of course, vet checks.
These puppies are covered by the CKC sponsored pet insurance program for the first 6 weeks after they leave WinterFrost, at no cost to the new owner.
WinterFrost is a member of the Canadian Kennel Club, the Samoyed Association of Canada, and the Samoyed Club of America.
WinterFrost Samoyeds Details
• Address: Cobourg, Ontario
• Website: WinterFrost Samoyeds
• Phone: 905 377 9604
• Email: [email protected]
5. SnowyBears Kennels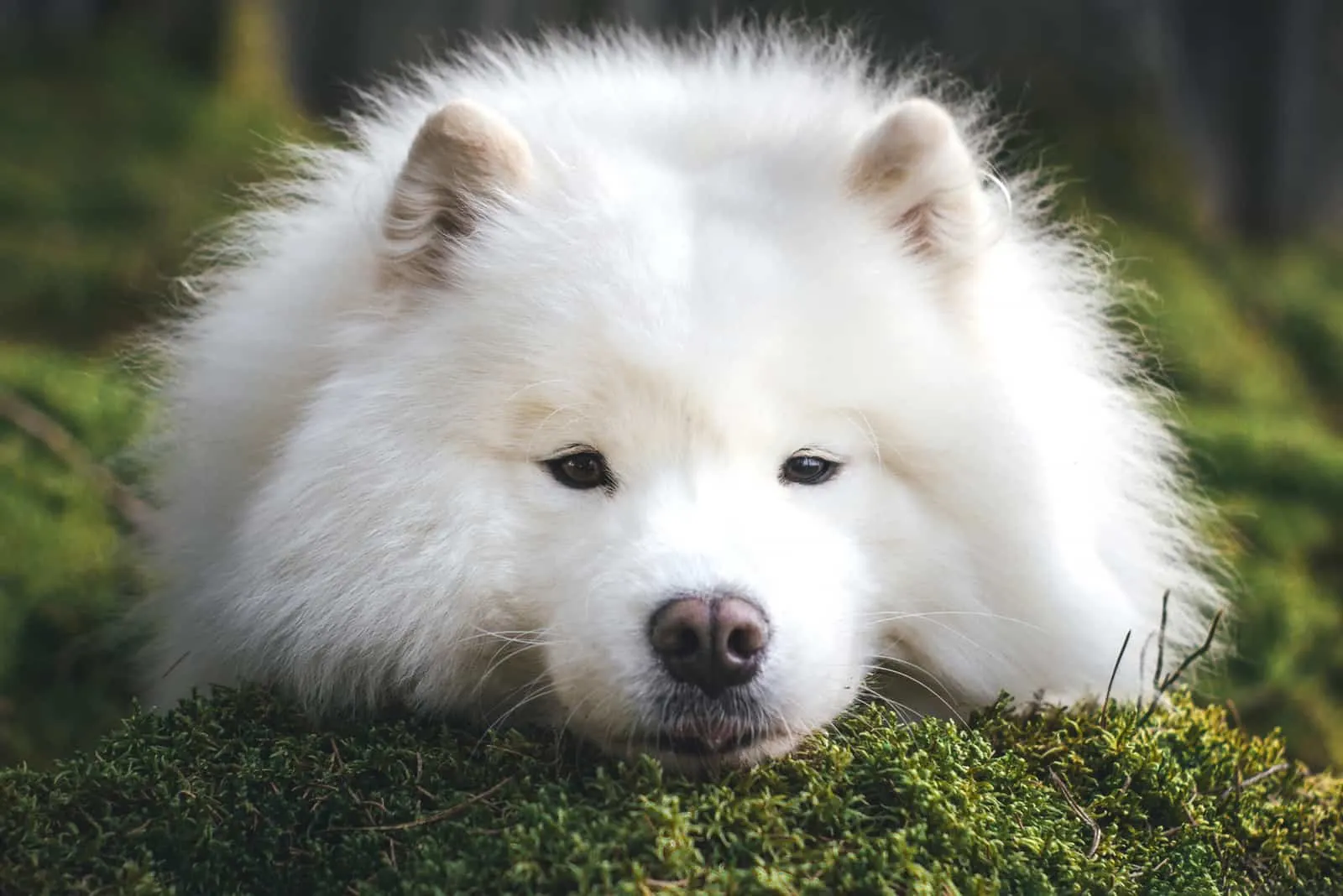 SnowyBears Kennels is the fifth breeder on our list of Samoyed breeders in Ontario. Located in Selkirk, Ontario, this breeder has been showing and producing Samoyeds for over 30 years.
They have been showing their Sammies in both Canada and the US, in both Obedience and Conformation trials. They enjoy doing fun activities with their Sammies, like sledding in their own back yard or skijoring just for fun.
SnowyBears raise all of their puppies in their home, and they invite anyone who is interested in their puppies, to meet them and their Samoyeds.
If this seems like the perfect breeder for you, make sure to contact them for more details.
SnowyBears Kennels' Details
• Address: Selkirk, Ontario
• Website: SnowyBears Kennels
• Email: [email protected]
6. Wyns Samoyeds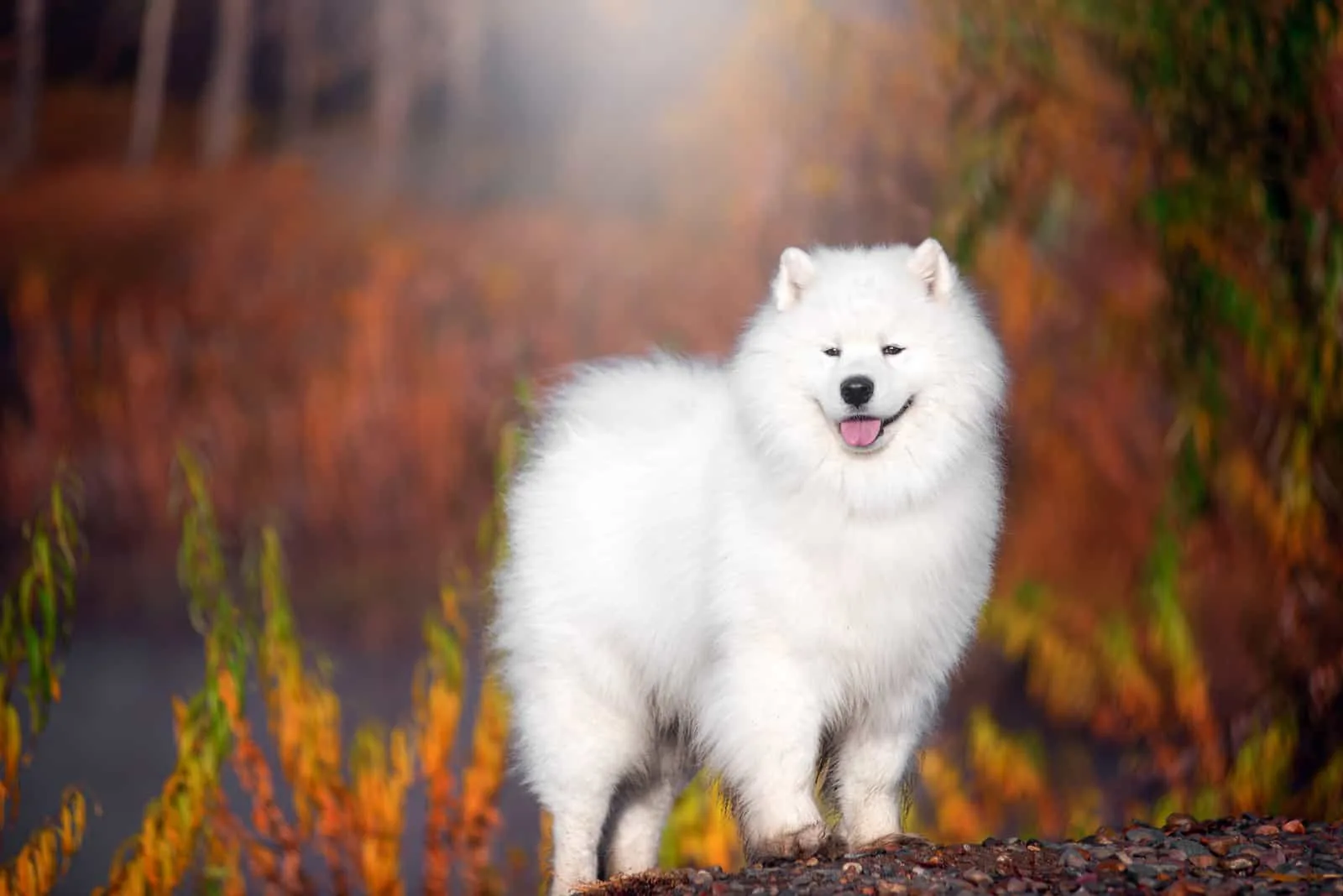 In Tottenham, Ontario, we came across a breeder called Wyns Samoyeds, which has been breeding and raising Samoyeds for over 15 years.
They take pride in producing quality "bear face" Samoyeds that share top quality championship bloodlines, such as White Magic, Vanderbilt, and Polar Mist.
With a Wyns Samoyed puppy, you get a registration with a three generation pedigree, deworming, microchip, and let's not forget that the puppies are vet checked and will have had their first sets of vaccines.
To wish you good luck with your new furry friend, you will get a Royal Canin coupon and a puppy kit.
Contact this breeder if you want to have a pedigree Sammy!
Wyns Samoyeds Details
• Address: Tottenham, Ontario
• Website: Wyns Samoyeds
• Email: [email protected]
• Facebook: Wyns Samoyeds
• Instagram: Wyns Samoyeds
7. Kolinka Perm. Reg`d Samoyeds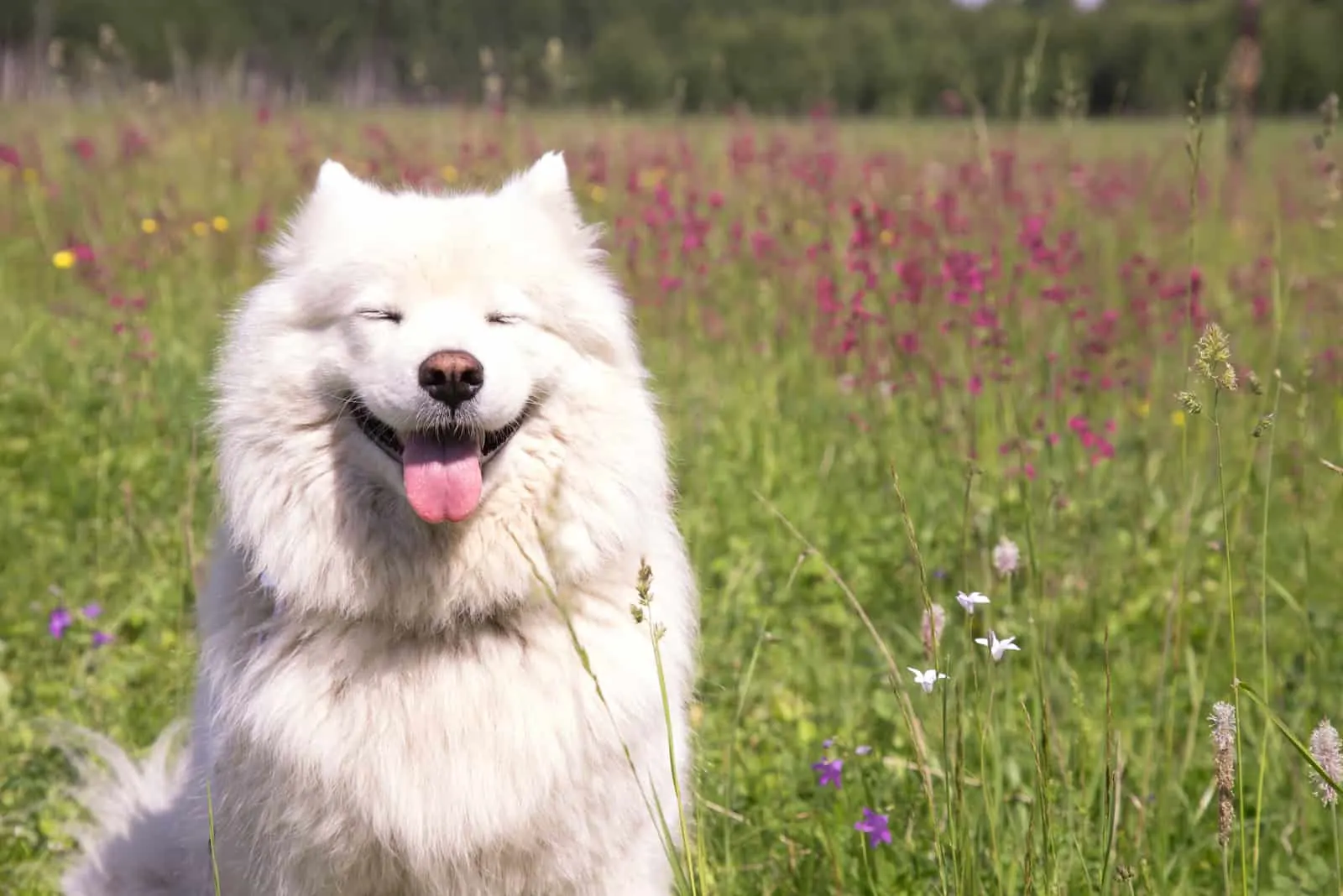 We've also included for you, the founding members of SAMD (Samoyed Association of Metro Detroit) and Samoyed Association of Canada, who are excellent, reputable breeders that are located 20 miles south of Detroit.
They got their first Samoyed in 1976, and since then, their love for this special dog breed has thrived. They breed Samoyeds as a family hobby, and they want to make sure that their puppies grow up in a loving and happy, non-kennel environment.
Worth mentioning is that they are lifetime members of the Canadian Kennel Club (CKC) and Samoyed Club of America.
For further information, contact this breeder with the details provided below.
Kolinka Perm. Reg`d Samoyeds Details
• Address: 20 miles south of Detroit, Ontario
• Website: Kolinka Perm. Reg`d Samoyeds
• Email: [email protected]
8. Rough Diamond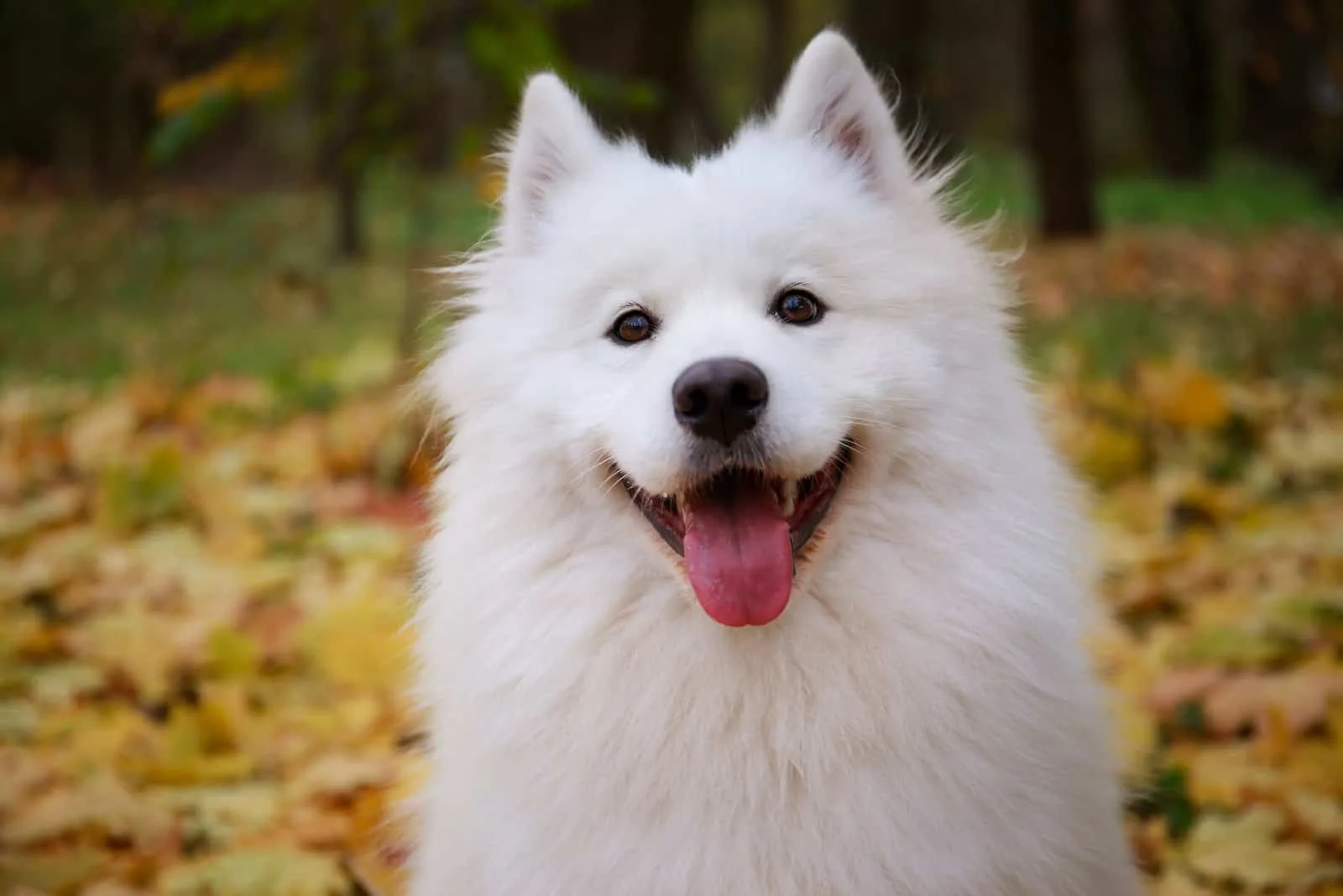 Rough Diamond is a kennel that is striving to produce Samoyed puppies that are happy, attentive, well socialized, eager to learn, and psychologically balanced.
In order to develop these qualities, this breeder makes sure that the puppies get a lot of attention, care, and love. This is the reason behind why they excel both in the show ring and as wonderful family companions.
They take pride in breeding beautiful companions that exceed the highest quality standards according to the AKC and CKC.
Each breeding dog has had their health tests. Their hip examinations show a rating of good to excellent and their eyes have been CERF examined. Some of their dogs have had OFA approved heart and thyroid examinations, with no problems detected.
Their Samoyeds are good family companions as well as wonderful show dogs. They want to stay in contact with the puppy owners, so they can be updated in order to follow the breeding standard.
Rough Diamond quality Samoyeds get along with other pets and they are great babysitters, as they are one of the friendliest and not at all aggressive dog breeds.
As Rough Diamond are a proud registered member of the American Kennel Club, the Canadian Kennel Club, and the Association of Samoyeds in Canada, you will want to make sure that you get in touch with them as soon as possible.
Rough Diamond Details
• Address: 60 km north of Toronto, Ontario
• Website: Rough Diamond
• Phone: 519 925 3826
• Email: [email protected]
How Much Do Samoyeds Usually Cost?
With their snowy white double coats and amazing appearance, you can't expect Samoyeds to be cheap. So, you're probably wondering how much a Samoyed costs.
You can expect the price of a Samoyed to be from $600 to $1,500. However, a reputable breeder may charge up to $3,000 for a top-quality pedigree, AKC registered dog. This is reasonable when you understand that Sammies are considered one of the more expensive dog breeds available.
Nonetheless, bear in mind that every Samoyed deserves a chance to gain a loving forever home.
In Conclusion: Samoyed Breeders In Ontario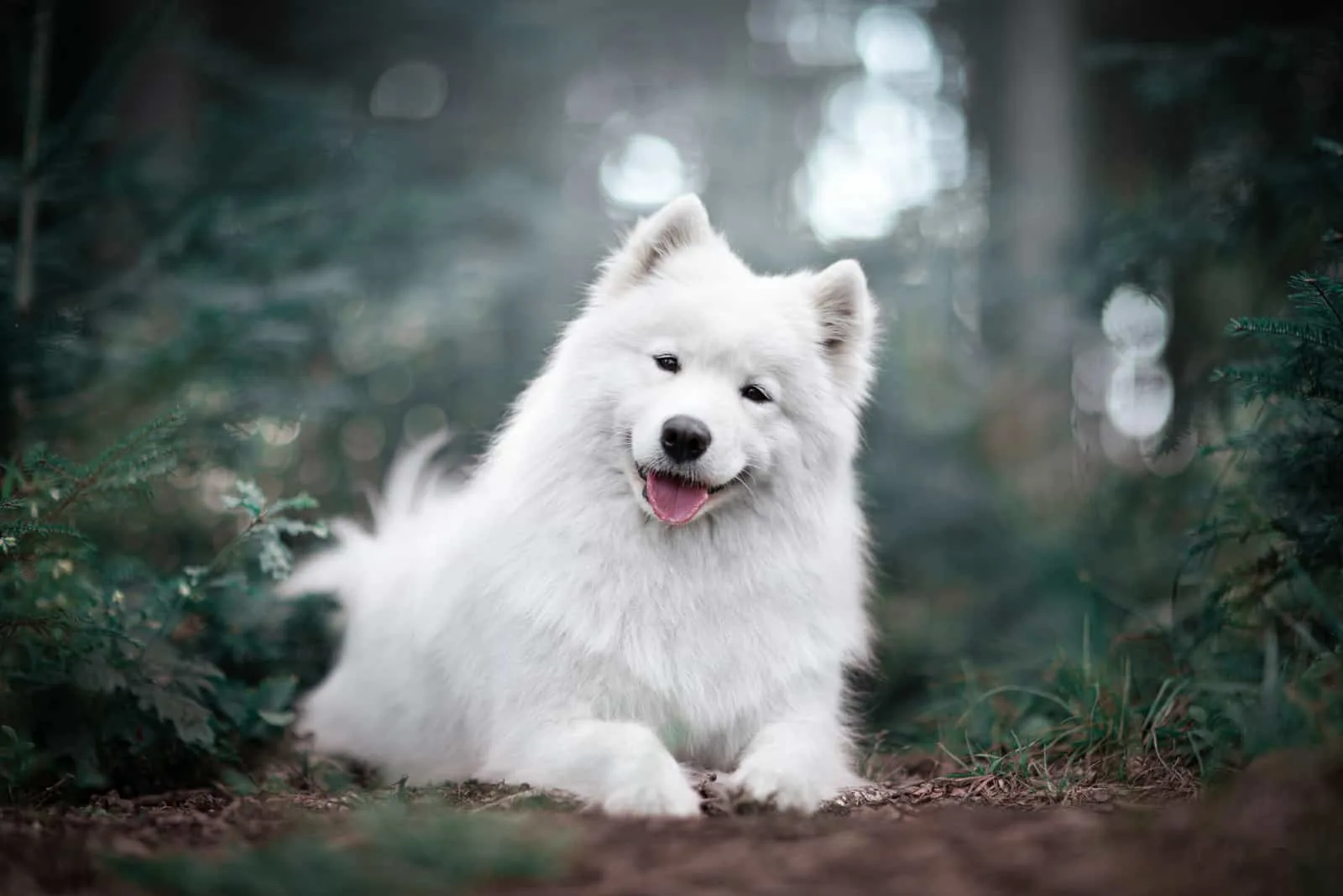 With our list of the 8 best Samoyed breeders in Ontario, I hope that we have helped you even a little bit in your quest of finding a new furry friend.
If you are ready to complete your life with a friendly and lovable dog that will make your day happier and better in an instant, then Sammy is the right dog for you!
These dogs will only get better when they grow up in a lovely family. So provide your new Sammie friend with a happy and safe environment so your dog can thrive.
We wish you nothing but the best!
Related Content
• ​​​​50+ Cute And Popular Samoyed Names – Adorable Name Ideas
• Samoyed Growth Chart: How Big Do Samoyeds Grow?
• Best Samoyed Breeders – Where To Find Samoyed Puppies For Sale