Are you searching for a new puppy to be a part of your family? If you're a lover of powerful guard dogs that also have a soft spot for their loved ones, then you probably already know that the Cane Corso is the perfect dog breed for you!
The beautiful Cane Corso breed is becoming more and more popular all around the globe. Their rise in popularity is due to the natural juxtaposition of their intimidating appearance and gentle disposition.
The most important thing to keep in mind when looking for your new Cane Corso puppy is to find credible breeders who maintain the highest standards of breeding. It's best to steer clear of unreliable backyard kennels and puppy mills.
Cane Corso Puppies For Sale In The UK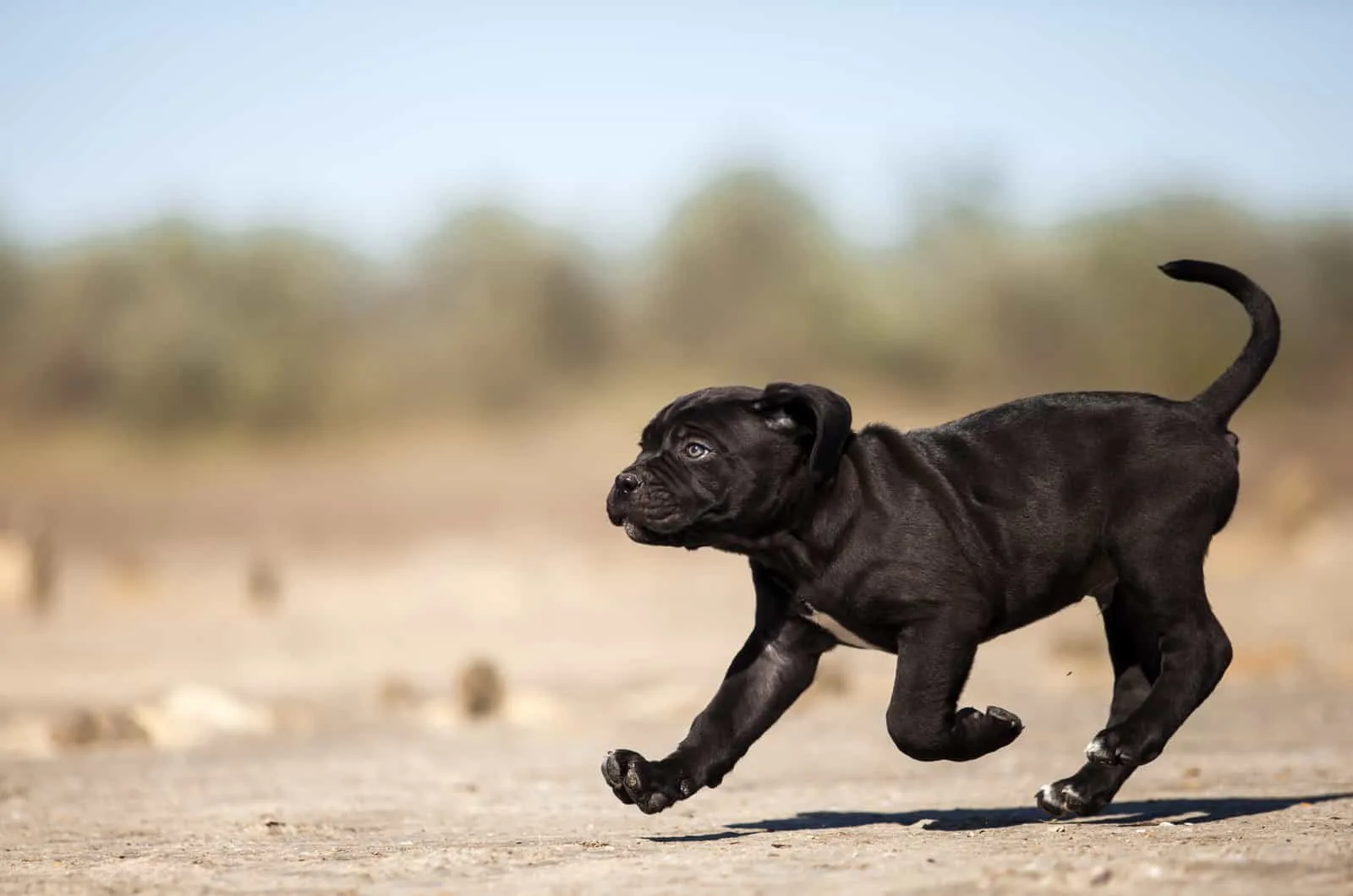 Finding the right breeder can be a daunting task, but lucky for you, that's where we come in!
We've compiled a list of the 5 most reputable Cane Corso breeders in the UK to help you in your search for the perfect pup.
Our list contains only the most trustworthy breeders located in the UK, and we promise that no second-rate breeders have found their way onto our list.
So, without further ado, let's dive down below and check out the best of the best when it comes to Cane Corso breeders in the UK!
The Top 5 Cane Corso Breeders In The UK:
1. Barbarian Corso Kennels – Sheffield.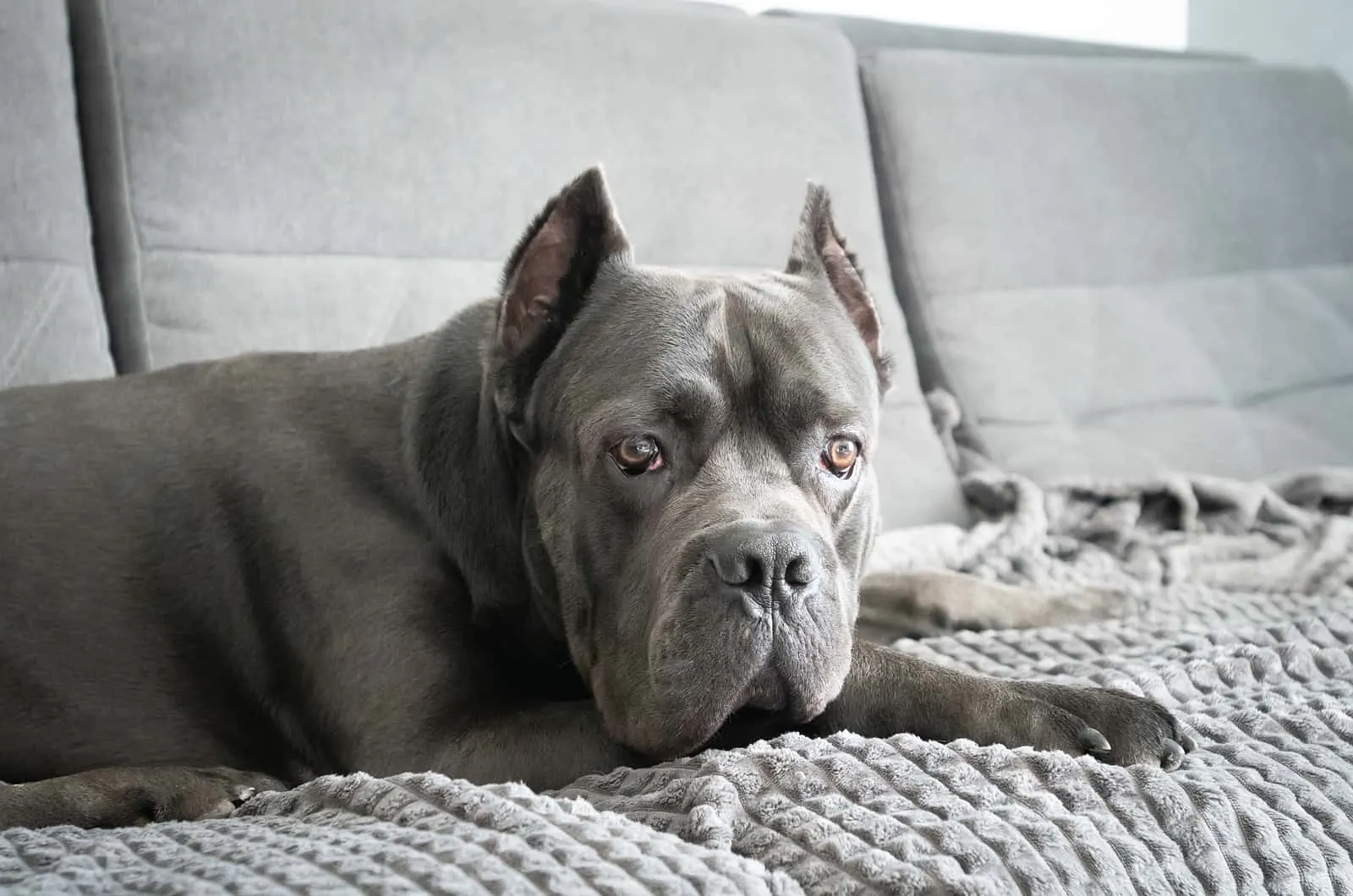 To kick off this list, our pick of the litter is Barbarian Corso Kennel, located in Sheffield, South Yorkshire.
They have been in the business of breeding, raising, and training their dogs for over 8 years now. Over time, their top-notch breeding practices have resulted in all of their dogs either being champions or having come very close to getting champion titles.
Barbarian Corso Kennels specializes in producing high-quality Cane Corsos, while always striving to match pedigrees to ensure that what you get is a healthy and well-behaved pup.
Because they strictly adhere to protocol when it comes to their breeding programs, all of their canines undergo proper DNA and health tests.
If you should decide to purchase one of their puppies, what you'll get in return is a prime example of the breed standard that will be dually registered with both the ICCF (the International Cane Corso Federation) and the FCI (Fédération Cynologique Internationale).
The moment you decide to pick up your new Cane Corso puppy, the pup will already be well-socialized with other dogs and humans because they work with their dogs early on to ensure that all the pups have reliable temperaments.
They also have a mandatory 'stay in touch' program with each of their esteemed owners.
What this means is that they will count on you to keep them posted on the progress of your new puppy in order to ensure that both you and your new best friend stay happy for years to come.
If you decide to go with Barbarian Corso Kennels, you will not be disappointed!
You will find more information about them on their website linked below.
Barbarian Corso Kennel Details
Location: Sheffield, UK
Website: Barbarian Corso Kennel
Facebook page: Barbarian Corso Kennel
Contact: +44 (0)7909 227 170
Email: [email protected]
2. Blue Cane Corso UK – Lancashire.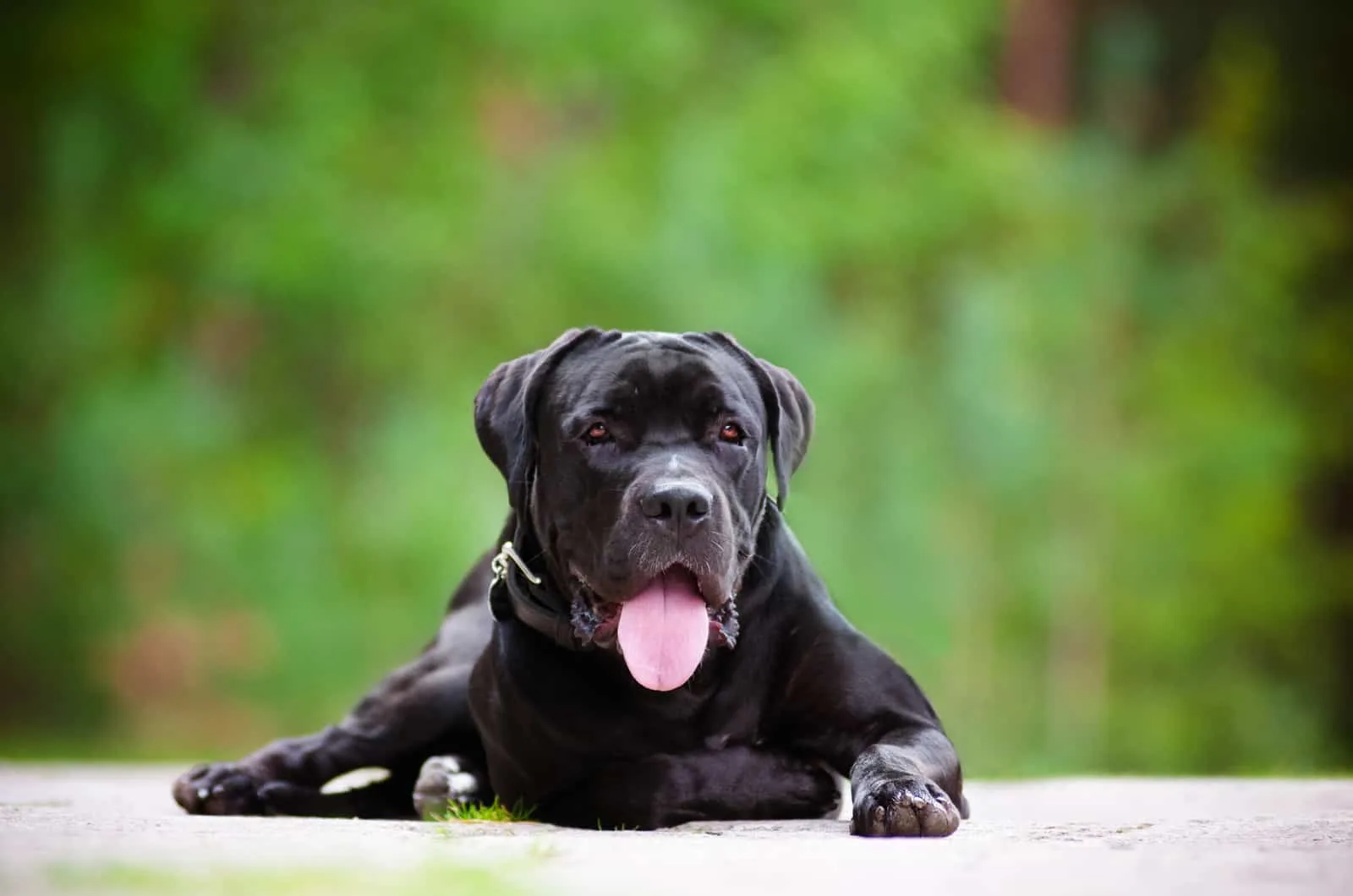 The second pick on our list is Blue Cane Corso UK. They are a small, conscientious, family-owned kennel based in Lancashire that has been working with Cane Corsos for over 10 years now.
They are acknowledged by the FCI, and they firmly adhere to all regulations set by the United Kingdom Kennel Club. All of their dogs are also ABKC registered, and respectively microchipped and up to date with all vaccinations.
All of their Cane Corso's are put through health tests, including eye tests, heart tests, and joint dysplasia tests that are evaluated by BVA-appointed licensed veterinarians.
Since early socialization is a key factor in providing puppies that will conform better, their dogs are socialized early on to avoid any possible temperament issues down the line.
Upon becoming a new owner of a Cane Corso puppy, you will receive an official puppy sales wallet that contains written instructions concerning the importance of maintaining socialization, proper exercise, and training, as well as advice on feeding and worming programs.
They also provide a post-sale support program to ensure your puppy is hitting all of its marks.
When it comes to choosing from all of the responsible Cane Corso breeders in the UK, you can't go wrong with Blue Cane Corso UK!
Blue Cane Corso UK Details
Location: Trafford Park, Lancashire, UK
Website: Blue Cane Corso UK
Facebook: Blue Cane Corso UK
Contact: +44 (0) 7940 242560
Email: [email protected]
3. Sovereign Cane Corso Kennel UK – Tilbury.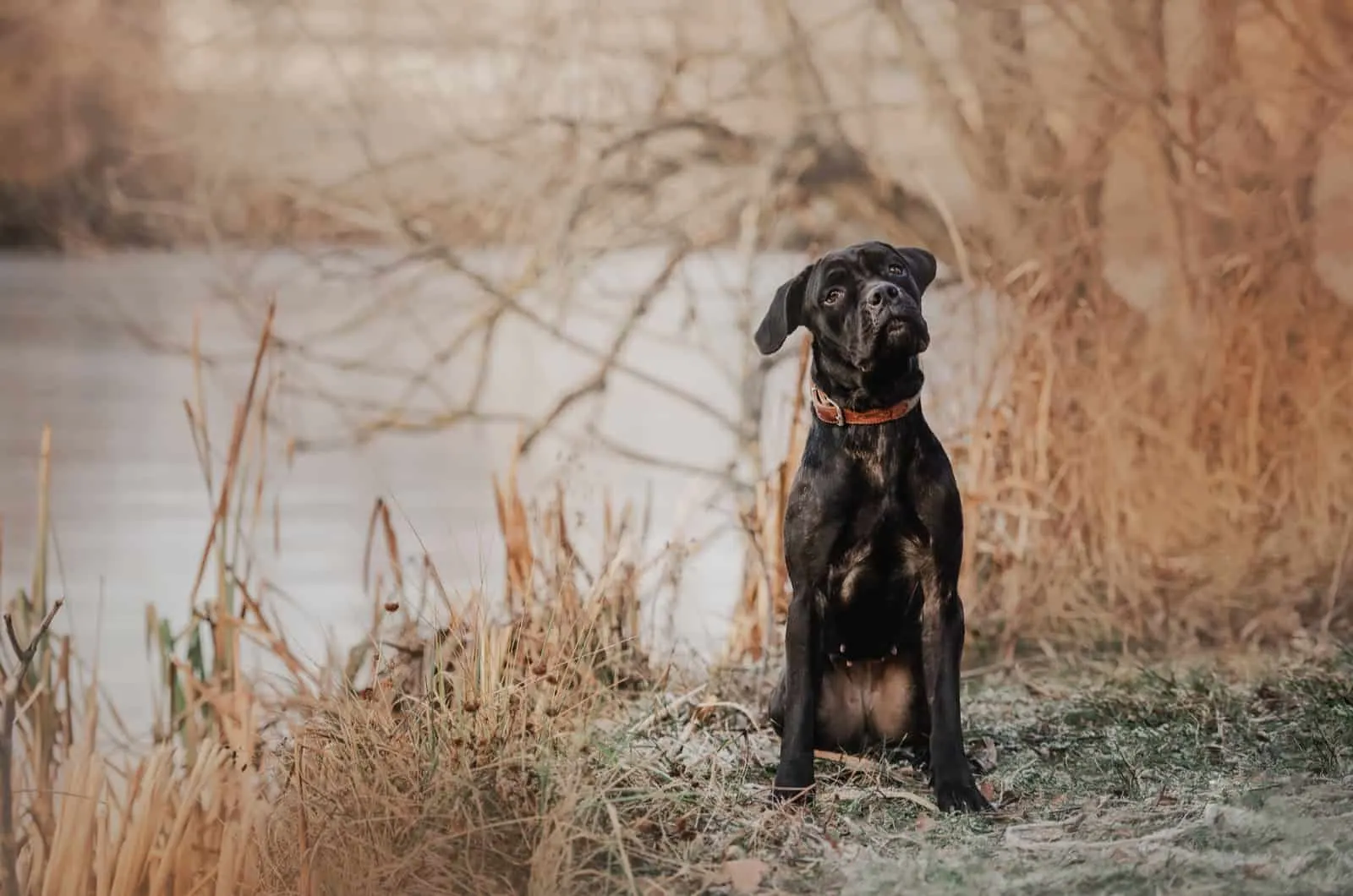 The third spot on our list goes to none other than Sovereign Cane Corso, located in Tilbury.
They are responsible, ethical breeders, with experience in raising Cane Corso pups for over 15 years, but most of all, they are dog lovers who enjoy working with their puppies and raising them as a part of the family… they breed merely for the love of the breed.
Sovereign dogs are registered with the ICCF, and they meet all the Cane Corso breeding regulations. They spend the appropriate amount of time socializing their pups early on, which results in calm and well-behaved pups ready to be trained later on.
Sovereign Cane Corso kennel always screens its potential new pup owners to verify that all the dog's needs will be met, and they also provide advice for approved new owners in order to help them overcome the myriad of challenges that come with raising a Cane Corso.
Needless to say, all of their dogs are health tested before they are put up for listing to go to their forever homes. Their Cane Corso pups come in black, blue, and brindle.
If you choose to go with Sovereign Cane Corso, you will receive an obedient and docile gentle giant that you will love for ages to come!
Sovereign Cane Corso Kennel Details
Location: Tilbury, Essex, UK
Website: Sovereign Kennel
Facebook: Sovereign Cane Corso
Contact: +44 (0) 7939 515 315
Email: [email protected]
4. Lockdown Kennels – Coventry.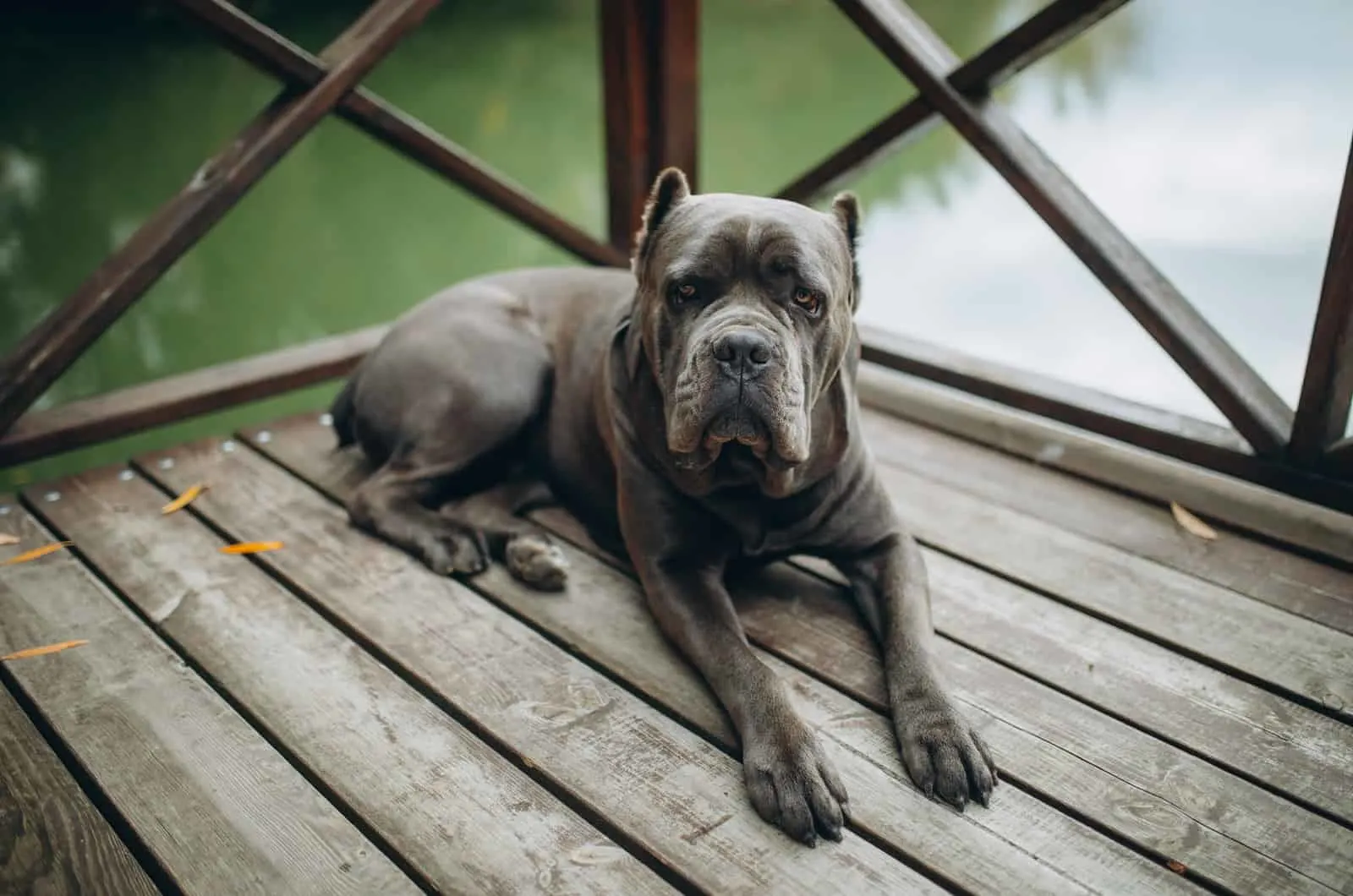 Located in central England, Lockdown Kennels is our fourth pick for this list of the best Cane Corso breeders in the UK
Lockdown Kennels started operating officially in 2018. But, prior to that, they were researching this beautiful breed for years to ensure that they had all their information locked down before they started their breeding practice.
Today, Lockdown Kennels' puppies are bred from parents with a background of sound disposition and health. All of their pups are microchipped and vaccinated early on, then they are registered with the ABKC and the ICCF, with a six-generation bloodline pedigree.
Their Cane Corso puppies are usually ready to rehome when they are around 10 to 12 weeks old, depending on the individual puppy's readiness.
Should you decide to purchase a puppy from Lockdown Kennels, you will get a contract of sale and a certificate of health. In addition to offering Cane Corsos for sale, they also offer stud services.
Honestly, you can't go wrong with Lockdown Kennels!
Lockdown Kennels Details
Location: Coventry, UK
Website: Lockdown Kennels
Facebook: Lockdown Kennels
Contact: +44 (0) 7376 774 838
5. ForzaCorso Kennel – Wales.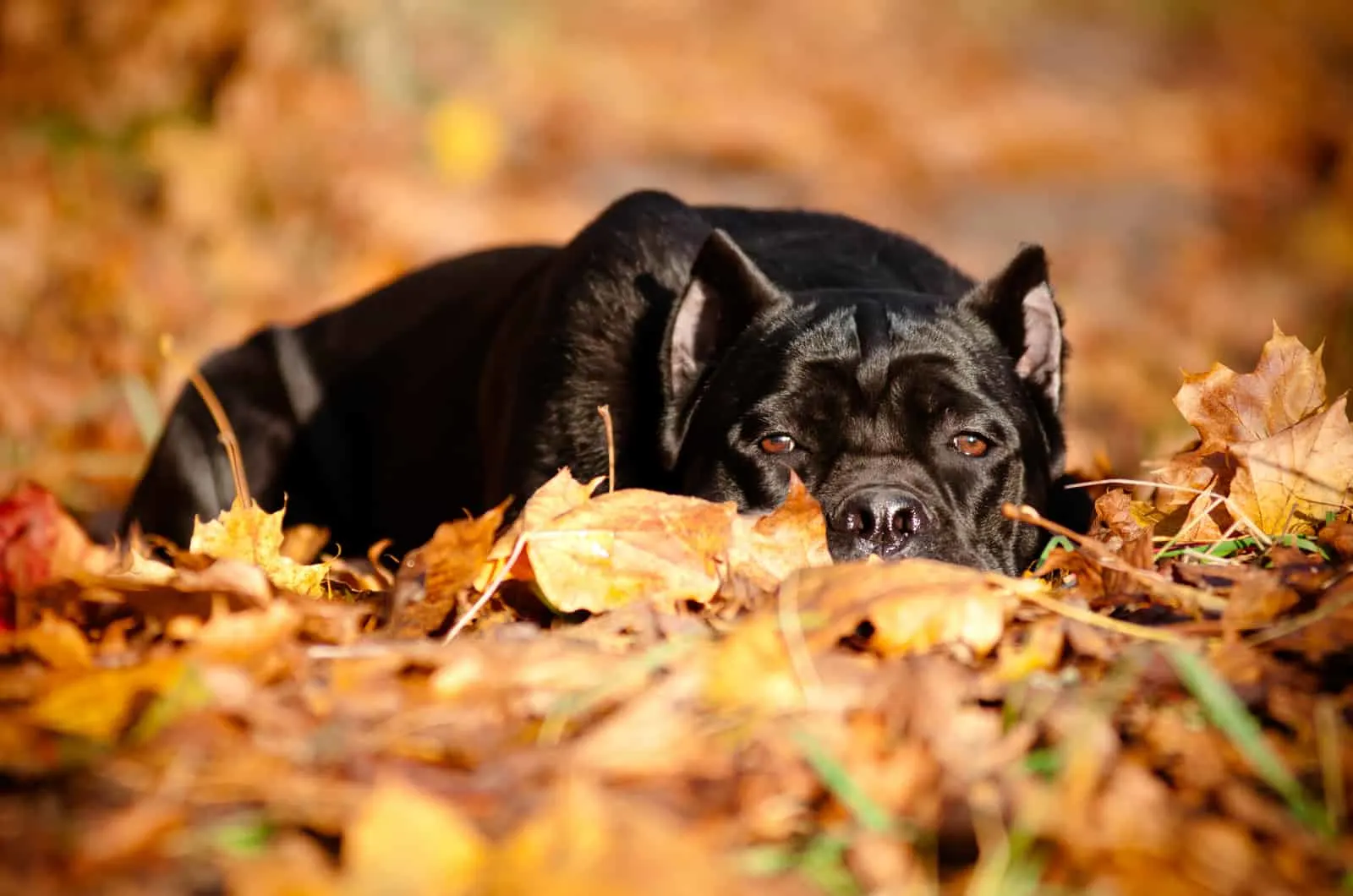 Last, but certainly not the least pick on our list of the most reputable Cane Corso breeders in the UK is ForzaCorso.
They are the smallest operating kennel on our list, but that certainly doesn't mean they are not responsible and quality breeders.
ForzaCorso makes sure that their breeding program meets the standard of the UK Kennel Club, assuring top-notch dogs from every litter.
In addition to offering Cane Corso puppies for sale, they also offer training services for puppies and grown dogs alike.
They aim to provide healthy and well-mannered pups to dog lovers who will come to love their new best friends. They also pride themselves on only breeding for quality, not quantity.
To find out more about ForzaCorso Kennel, be sure to get in touch with them and see what they have in store for you!
ForzaCorso Kennel Details
Location: Carmarthenshire, Wales
Facebook: ForzaCorso Kennel
Contact: +44 (0) 7966 362 919
Email: [email protected]
Cane Corso's Origins – A Brief History Lesson
The Cane Corso is known to be a gentle giant toward those it loves. It is one of two distinct Italian Mastiff breeds that have descended from ancient Roman Molosser war dogs.
Historically, the Cane Corso bloodlines can be traced back to ancient times in Italy where they were bred as guard dogs, war dogs, and proficient hunters for game of various sizes.
When translated from Italian, the name 'Cane Corso' literally means guard dog or protector dog.
Cane Corso Puppy Price Range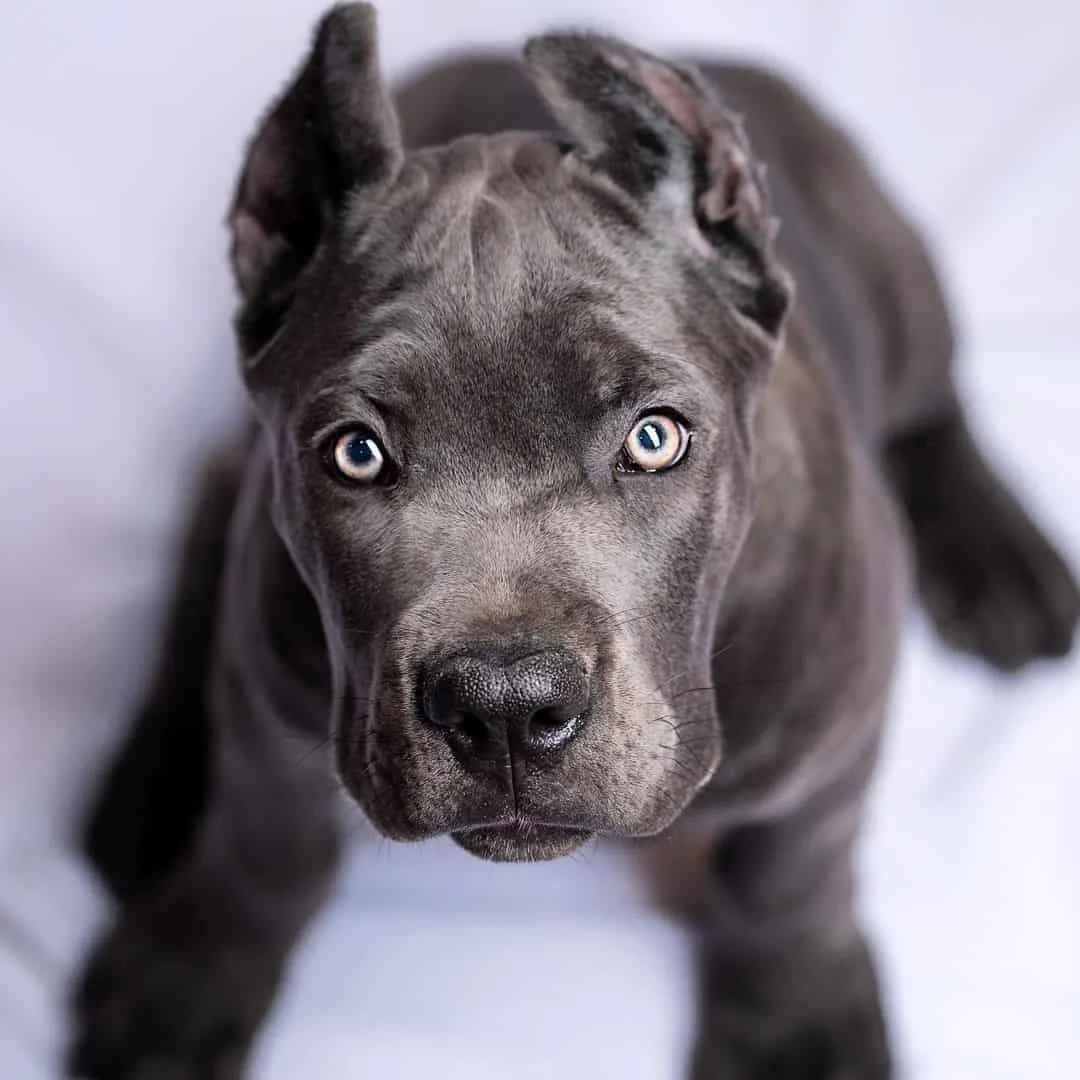 Photo from: @cash_canecorso
Owning a large dog such as the magnificent Cane Corso is no walk in the park. Not only will the acquisition of one cost you a lot, but they are also very expensive to maintain.
A purebred Cane Corso puppy will knock you back from around £750 to £3500; however, the average price you can expect to pay is around £1200.
Needless to say, if you're aiming for a purebred Corso with a superior pedigree, these canine companions can fetch up to £6500!
You should also keep in mind that purchasing a puppy is only half the battle. Cane Corso's are notoriously more expensive to keep than your average run-of-the-mill doggy.
The average cost of keeping a Cane Corso per month amounts to around £150 to £250. A Cane Corso can eat up to 15kg of food per month, and that's on average!
Then, when you factor in visits to the vet, pet insurance, medications, grooming, and other unforeseen costs, the total sum amounts to much more than your average dog breed.
In Conclusion
Cane Corso's are no doubt one of the most peculiar breeds of dogs out there. With their massive stature and kind hearts, they will certainly be a good addition to your family.
However expensive they are to keep, what you get in return is a loyal protector and loving friend that will turn heads wherever you go!
Be sure to get in touch with one of the best Cane Corso breeders in the UK. Take into consideration all the important factors that come with purchasing and owning this breed and you will not regret your decision later.
Remember that responsible breeders in UK and further should care greatly about where their pups go, so you can expect to answer lots of questions from the get-go. Also, don't be afraid to ask all of your important questions.
We hope that our list of the best Cane Corso breeders in the UK will help you out in your search for the perfect Corso.
Related articles:
Best German Shepherd Breeders in the UK
Golden Retriever Breeders in the UK