Congratulations! You've decided to get a puppy, and a Cane Corso at that. Great choice, I must say!
Cane Corso dogs are really powerful and athletic dogs. But, don't let that discourage you. Although they are a strong breed, they can still be friendly and affectionate dogs. They just need proper training and socialization.
The Cane Corso is one of the Italian Mastiff type dogs. They are also known as guard dogs and working dogs, so they need constant stimulation and activity to stay in shape.
The Cane Corso breed is exclusively a family dog since it is mostly attached to just their family only, and are not affectionate with other people and dogs.
They have a short coat, which can come in various colors such as black, gray, fawn, and red and brindle (tiger-stripe pattern). Furthermore, Corsos are highly intelligent and require firm leadership.
Choose a Cane Corso only if you are serious about dogs and capable of providing them with proper training and guidance. If you do this, you will have a strong and powerful dog, but also a loving companion. Perfect combination, isn't it?
Well, if you are looking for Cane Corso breeders in Maine, this is your lucky day since I have prepared a list of top responsible and reputable breeders in the Maine area just for you!
Hopefully, our breeder directory will help you, so keep reading to find out all the important details about them!
Cane Corso Puppies For Sale In Maine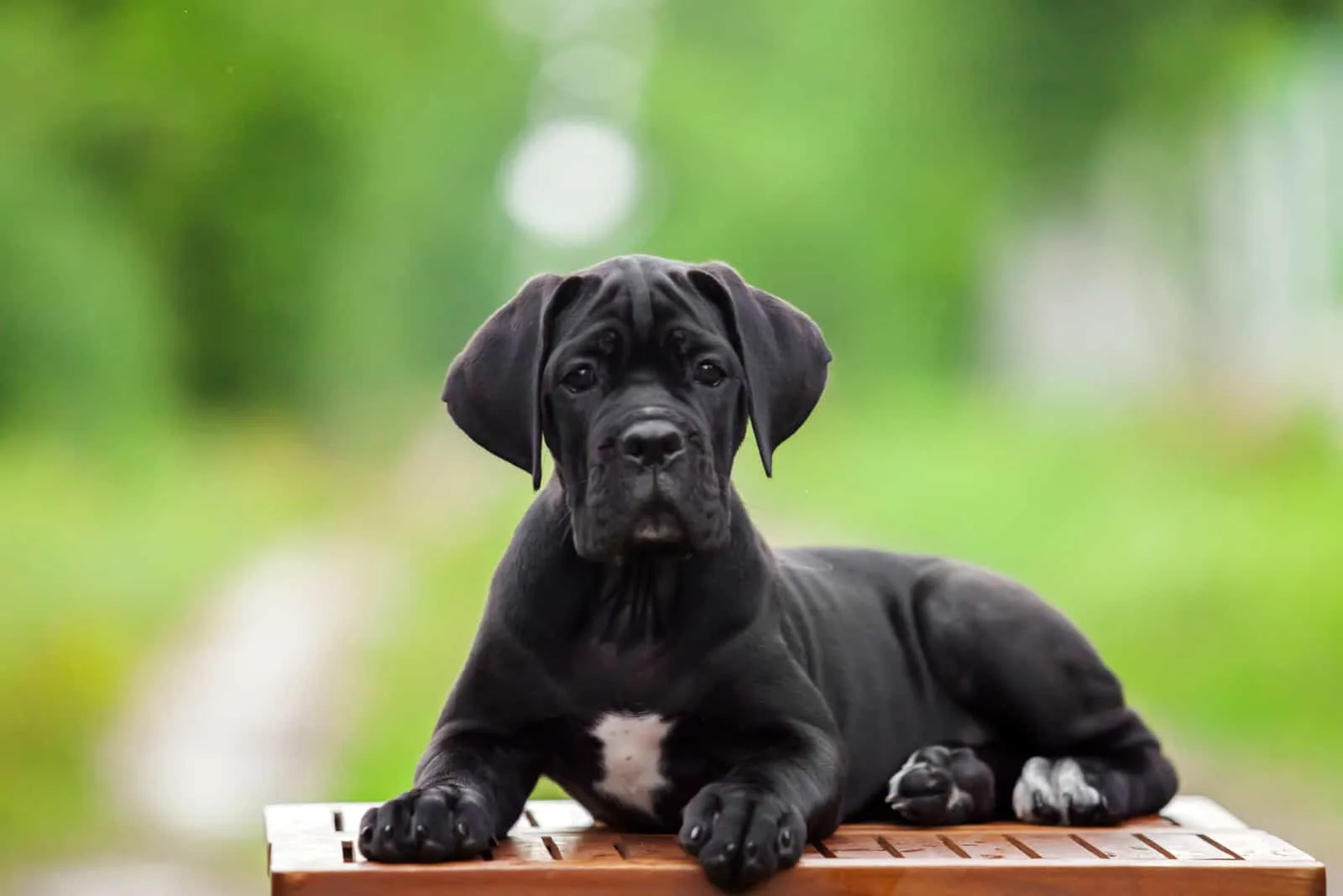 Like with any other breed, it is extremely important to find a reputable breeder that you can trust to provide you with a healthy dog, even more so when choosing such a large and powerful breed.
Cane Corsos are generally healthy dogs, but they can still develop some health issues. This doesn't have to mean that all of them will have these problems, but still, it is important to know that it could happen.
Cane Corsos are prone to having conditions like hip dysplasia, eyelid abnormalities, bloat (gastric torsion), and demodectic mange, which can be hereditary.
Always look for a breeder who can provide you with all the health certificates for your puppy, and prove that they have been checked for these diseases by a certified veterinary organization.
Also, always look for a breeder who asks a lot of questions about the home you can provide because that means that they are a responsible breeder who cares deeply about their puppies, and wants to make sure they find the right home for their pups.
Lastly, a reputable breeder will have a lot of good references, and will be able to issue all paperwork and documentation.
However, it is always important to trust your instincts. Buy from a breeder whom you feel you can trust and maintain a good relationship with in the future.
That being said, check out the list that I have made for you of the top Cane Corso breeders in Maine:
1. Epic Cane Corso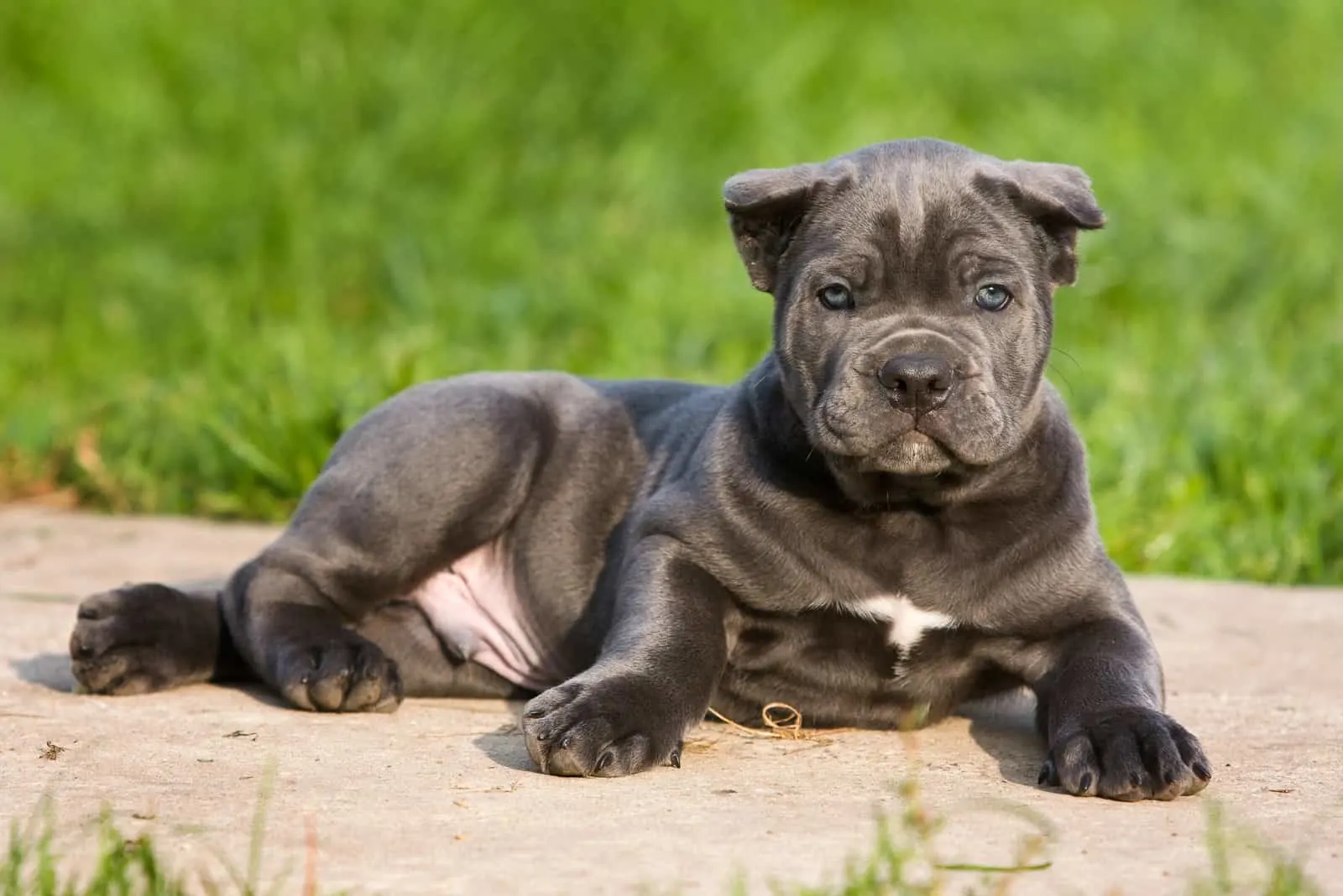 Epic Cane Corso is located in the mountains of Central Maine. It is a small, family breeding program, which means that they have just a couple of breeding dogs; however, they do co-own a lot all over the U.S.
They are active members of the Cane Corso Association of America, and in 2012, they won the CCAA Working Breeder of the Year Award.
They care for their dogs, and because they know that Corsos are a special breed that is not suitable for everyone, they take a lot of time to make sure that a certain family is the right fit for their puppies.
One of their goals is to breed healthy, strong, balanced, and athletic examples of the breed. The motto at Epic Cane Corso has always been – "the difference between acceptable and exceptional", meaning that they really strive to achieve the best of the best.
All their puppies are sold as companion dogs, with a spay or neuter contract. If you purchase from Epic Cane Corso, you can be assured that your dogs have all their health certificates.
They are also an AKC Bred with H.E.A.R.T. participant, an AKC Breeder of Merit, and home to many AKC Champions, Grand Champions, and CCAA Reproduction Champion dogs.
If you check out their website, you can find all the necessary information about their dogs, including their pictures.
Don't hesitate to contact them and find out why their motto is truly exceptional!
Epic Cane Corso's Details
• Address: Concord Township, ME
• Phone: 302-373-6589 / 508-965-1544
• Website: Epic Cane Corso
• Email: [email protected]
2. Kaiserliche Kennels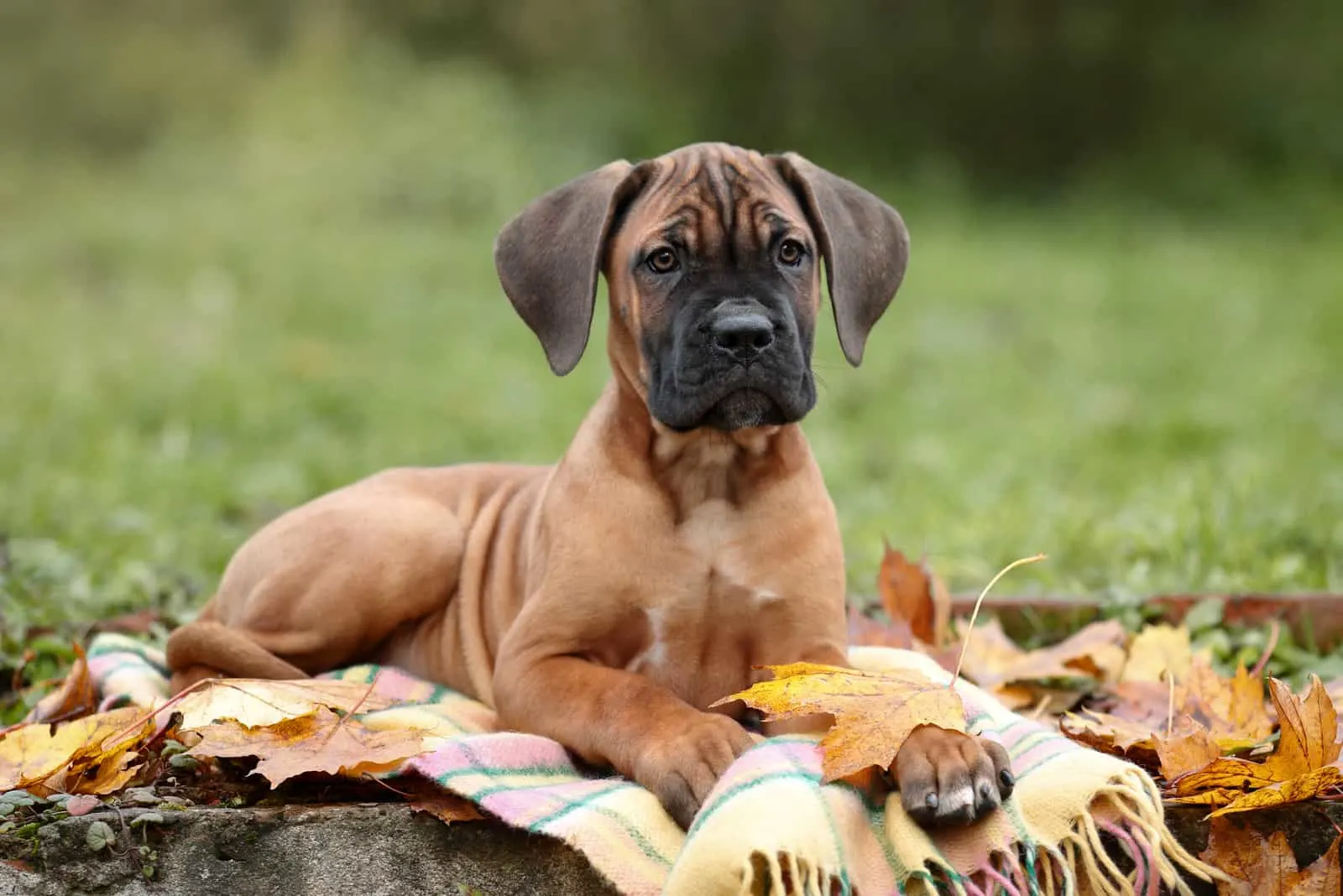 Kaiserliche Kennels is a Cane Corso breeder in Maine that also specializes as a Boxer breeder. They are a relatively small Cane Corso kennel, and they only have a few litters every year.
However, since they are an experienced dog breeder that is not afraid to tackle such large dog breeds, you can be assured that your new puppy will be well-trained and healthy.
All their puppies are bred based on their health, personality, temperament, and conformation. They also offer dog protection services, and they can help you raise the best guard dogs.
Keep in mind that they are a small kennel, and that they might have a long waiting list for their puppies, so contact them as soon as possible to reserve your spot.
Kaiserliche Kennels' Details
• Address: Clinton, ME 04927
• Phone: (757) 255-0403
• Email: [email protected]
3. Corsos De X-Man
Even though their primary location is in Barcelona, Europe, they have a lot of puppies sold in the USA, in Augusta, Maine, and also in Vermont, Pennsylvania, Illinois, Connecticut, New Mexico, New Jersey, North Carolina, Tennessee, Utah, Oklahoma, Oregon, New Hampshire, New York, and others.
They work with the best X-man bloodline worldwide, and with more than 15 years of experience in breeding the Cane Corso Italiano, they truly believe that the Italian Cane Corso is one of the best breeds in the world.
They are dedicated to their puppies 24/7, and they care for them as if they're children. Not only that, but they really love this breed, and they consider their job more as a passion rather than work.
What they are extremely proud of is their socialization park for their puppies. As they state, it is one of the best parks in the world where puppies can become familiar and mentally grow, which helps them become more stable and balanced in both temperament and character.
If you'd like to buy a puppy from them, you can contact them via their website. Enter your details in the application and someone will contact you shortly.
Don't worry – their professional shipping company will take care of all the details, so you can get your perfect puppy safe and sound with no stress.
Corsos De X-Man's Details
• Address: Augusta, Maine
• Website: Corsos De X-Man
• Email: canecorso @canecorsobarcelona.com
RELATED: 5 Best Cane Corso Rescues for Adoption: Where To Adopt This Large Dog Breed
Where Else Can You Buy A Cane Corso Puppy?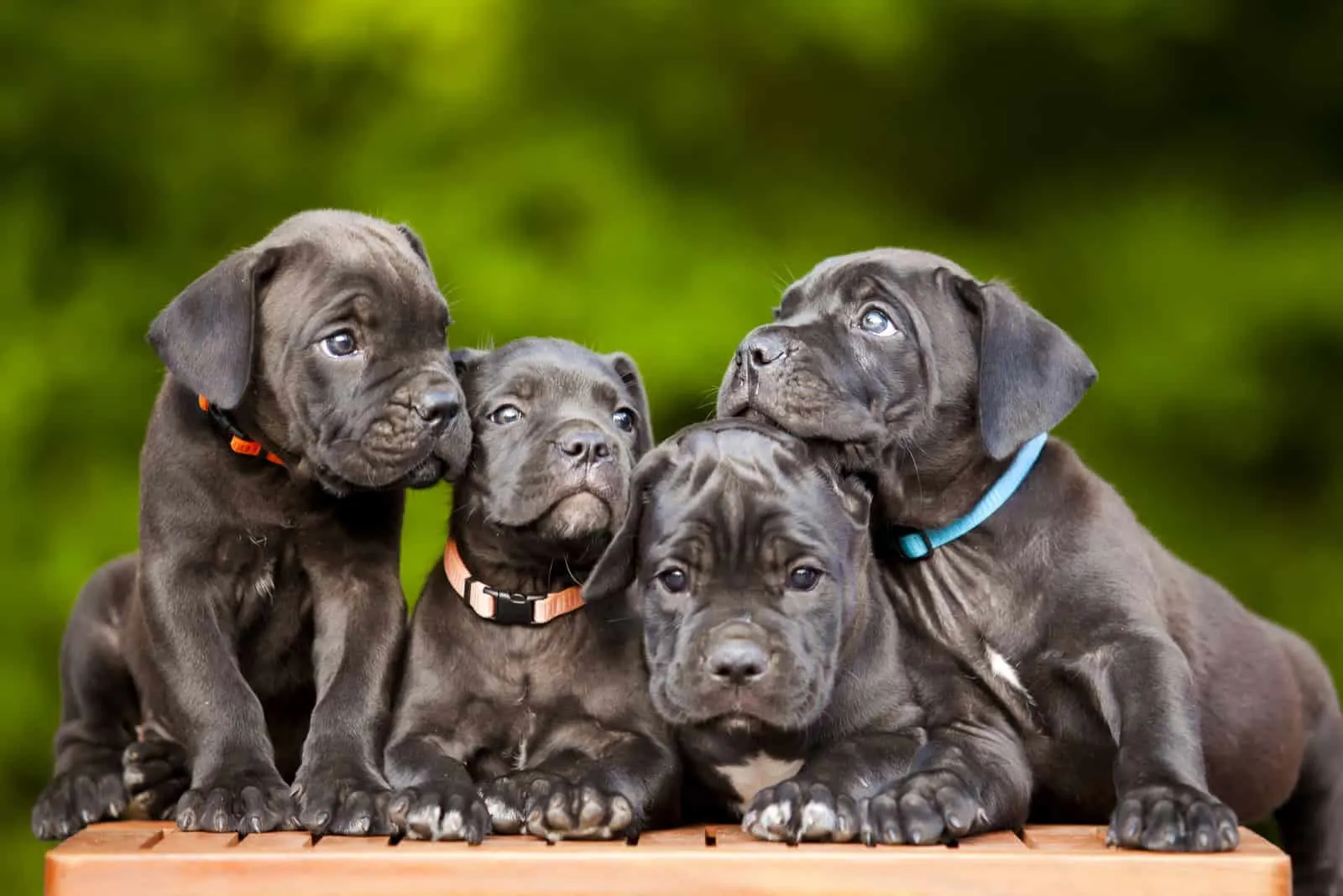 There are also some websites where you can find puppies for sale from reputable breeders. If you are not satisfied with the choices of breeders in Maine, you can't deal with long waiting lists, and you just want to find something near you, this can be perhaps the perfect solution for you.
These websites are a secure and safe place to find a puppy from a responsible breeder because they work only with registered breeders that can assuredly provide healthy and quality purebred dogs.
• AKC Marketplace: One of the best places to find all reputable breeders for any breed. AKC Marketplace is the official website of the American Kennel Club, and it provides you with all registered breeders and everything you need to know about them.
• Good Dog: Good Dog is a good place to find puppies from reputable breeders, and one that will provide you with the much-needed support and guidance through the process of buying.
• PetFinder: PetFinder is a great online source of animals that need a home. They don't just focus on dogs for sale, but also, you can find many of them listed for adoption since they work with more than 11,000 animal shelters and adoption organizations.
• ICCF (International Cane Corso Federation Registry): The ICCF is a registry made for the preservation of purebred Cane Corsos. They will be able to provide you with the best pedigrees available, so you can also check their website to find ICCF-registered breeders near you.
How Much Should A Cane Corso Puppy Cost?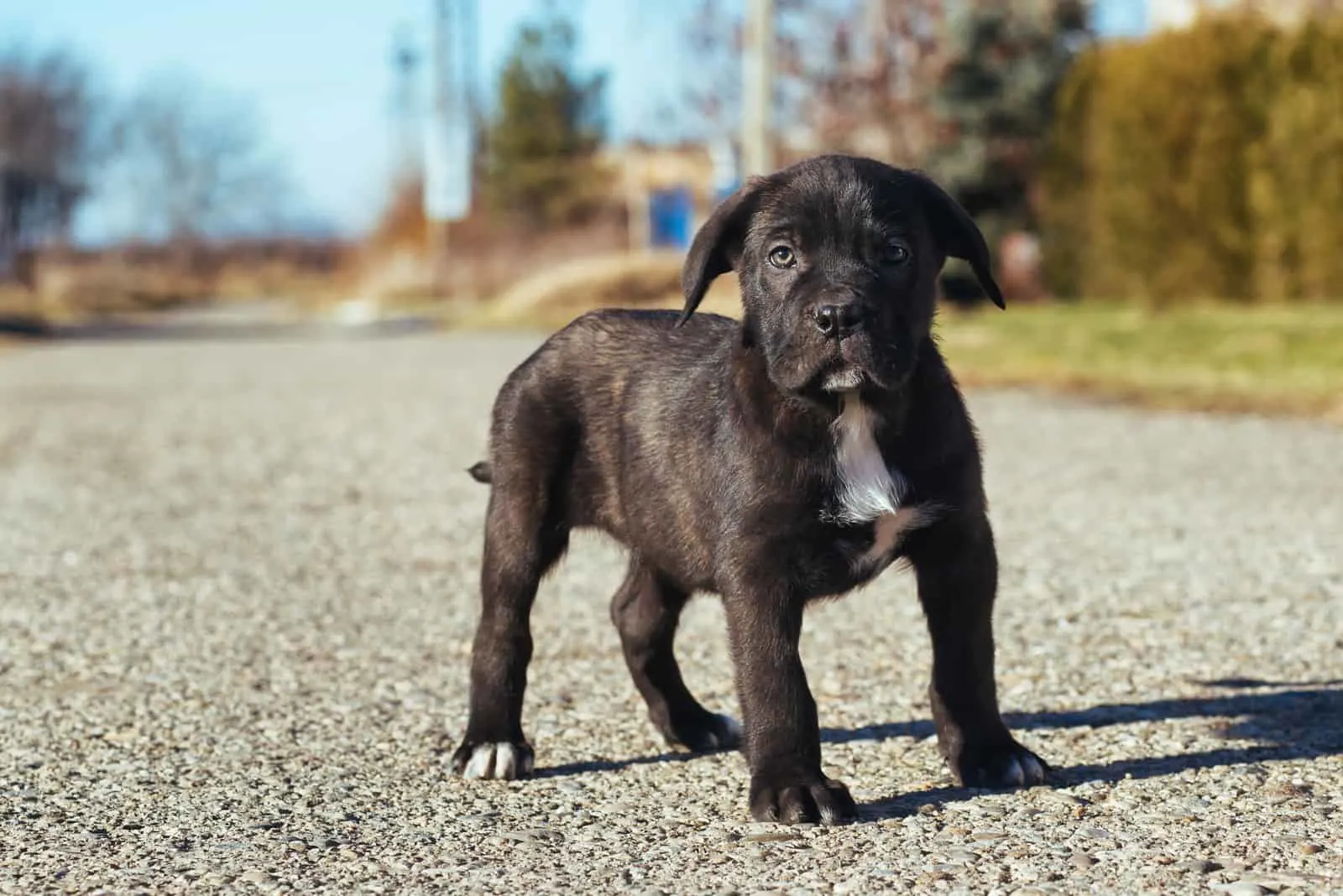 If you are thinking of buying a Cane Corso puppy, you must have asked yourself how much would one cost.
Usually, since they are a powerful and large dog breed, their price can be a bit higher than for average dogs.
So, a purebred Cane Corso can cost between $1000 and $4000; however, it all depends on the lineage because some superior Corso lineages can cost a whopping $10,000.
But, on average, you can expect to pay around $1500, and combined with the initial cost of supplies and setup, be prepared to spend around at least $2000 for your new puppy.
Although owning these dogs might be quite expensive compared to some other breeds, there is no doubt that with a Cane Corso, you will have the perfect companion and protector for life.
Conclusion
Buying a dog from a reputable breeder is extremely important since they can truly help you get the best dog possible.
If they love what they are doing and are passionate about it, they will make sure that all their puppies are healthy, checked, and bred to have the best quality and temperament possible.
A good breeder will also make sure that their puppies go to the right home and people that will love them and take proper care of them.
I sincerely hope that this list of the best Cane Corso breeders in Maine has helped you find the best breeder near you that you feel you can trust and buy from.
If not, then check out the websites because they can help you find a Cane Corso breeder near Maine if you are willing to travel a little further for your pet.
Remember that a Cane Corso puppy is worth the wait and drive if it is needed because then, you will get the perfect new family member, companion, and protector. Just make sure that you have enough time to devote to him.
READ NEXT: Cane Corso Names: Finding The Perfect Name For Your New Cane Corso Puppy