Trying to find reputable Cairn Terrier breeders from the USA? Let us just stop you here.
We have put up a list of the most prominent breeders that offer puppies for sale. We will be more than happy to help you out.
We know how much time it takes to find trustworthy one. So, here is the list. But before you dig into it, let us share a few breed information tips just in case.
It is time to take out your kilt because, with the sounds of bagpipes, we are heading to visit the birthplace of our little dog. To be precise, we are going to the Scottish West Highlands and the Isle of Skye where 200 years ago our little friend took his first steps.
The Cairn Terrier belongs to the Terrier group. Scotch Terriers separated to Dandie Dinmont Terriers and Skye Terriers. The Skye Terriers classification includes Scottish and West Highland White Terriers. Those are the descendants of our Cairn Terrier.
The Cairn Terrier has a reputation of being a working terrier. Even though it's a small dog, the Cairn had a huge role on Scottish properties, destroying vermin of all kinds – mice, snakes, rabbits, or squirrels. This is a role that not even a big dog would be ashamed of. Oh, our little dog is such a braveheart!
However,being a working dog is not the only role this breed has. The Cairn Terrier even made it onto the big screen. Its first appearance was in the beloved movie "The Wizard Of Oz". The role of Toto, played by Cairn Terrier named Terry, was one of the most memorable dog roles in the history of cinema.
This pooch is really a versatile fella. We are sure he will get into your heart in a moment. He sure got under ours.
You may be wondering how to find one. Well, keep reading, because this list may help you out to find your new best pal.
Cairn Terrier Puppies For Sale
Before we introduce you to reputable Cairn Terrier breeders from all over the USA, let us just give you a few more details about this endearing breed.
Cairn Terrier Significant Traits:
| | |
| --- | --- |
| Land of origin: | Scotland |
| American Kennel Club registration: | 1913 |
| Breed Club: | The Cairn Terrier Club of America |
| Appearance: | short-legged, strongly built, foxy expression, pointy ears |
| Size: | small dog |
| Height: | 10 to 13 inches males, 9 to 12 inches females |
| Weight: | 13 to 18 lbs |
| Coat: | double coat with wiry outercoat |
| Color: | black, gray, sand, cream, silver, wheaten, brindle, and red |
| Lifespan: | 13 to 15 years |
| Possible health problems: | eye disorders, hip and elbow dysplasia, kneecap issues |
| Personality: | smart, affectionate, fearless |
| Noise: | not too noisy |
| Activity level: | very active and energetic |
Now that we have all the important information, it is time to find a breeder. Let's dig in!
1. Yellow Brick Roads Kennels – California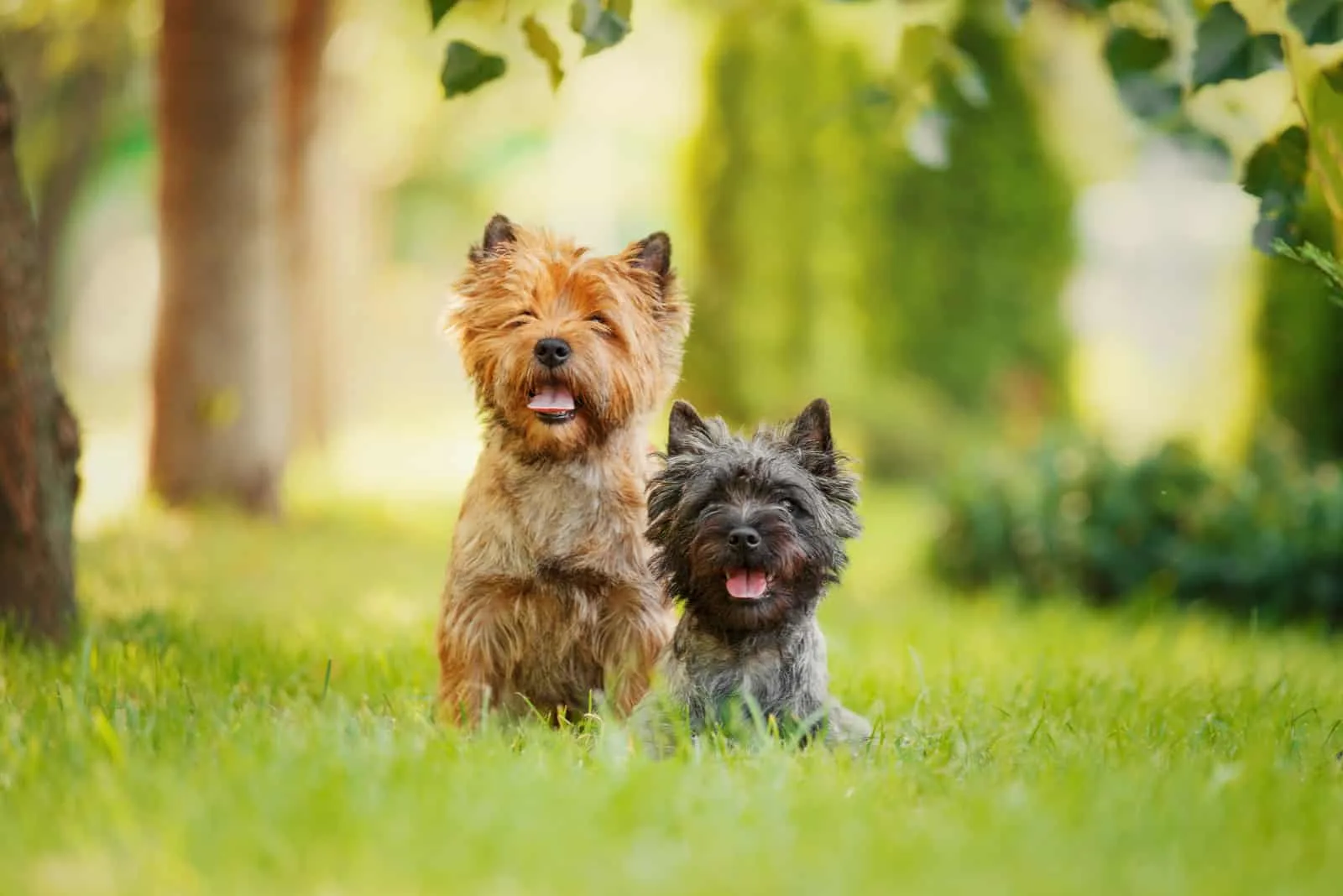 With 30 years of experience, Suzee Cooley started with training Border Collies. Her next goal was the training of Cairn Terriers for dog show conformation. And she was very successful at it. Her dogs are multiple champions. She also trains Berger Picards.
If you have any dilemmas about your dog, you can talk to Suzee. Besides training, grooming and showing, she is also doing mentoring.
This is a family type of kennel which means that dogs grow up in an environment best for socialization. Their dogs are bred from champion bloodlines. These small dogs are not loud; they are bold hunters and make excellent companions. They do both companionship and show work equally well.
If there are any other details you want to know, you could ask Suzee. She will be more than happy to help you.
Yellow Brick Roads is also a resort that offers vacations for owners and their dogs, as well as a stay the day option. They also offer spa and training services.
Yellow Brick Roads Breeder Details:
• Location: 15863 Lyons Valley Rd, Jamul, 91935 California
• Telephone: 619-517-2130
• Website: Yellow Brick Roads
• Email: [email protected]
2. Marma's Cairn Terriers – Oregon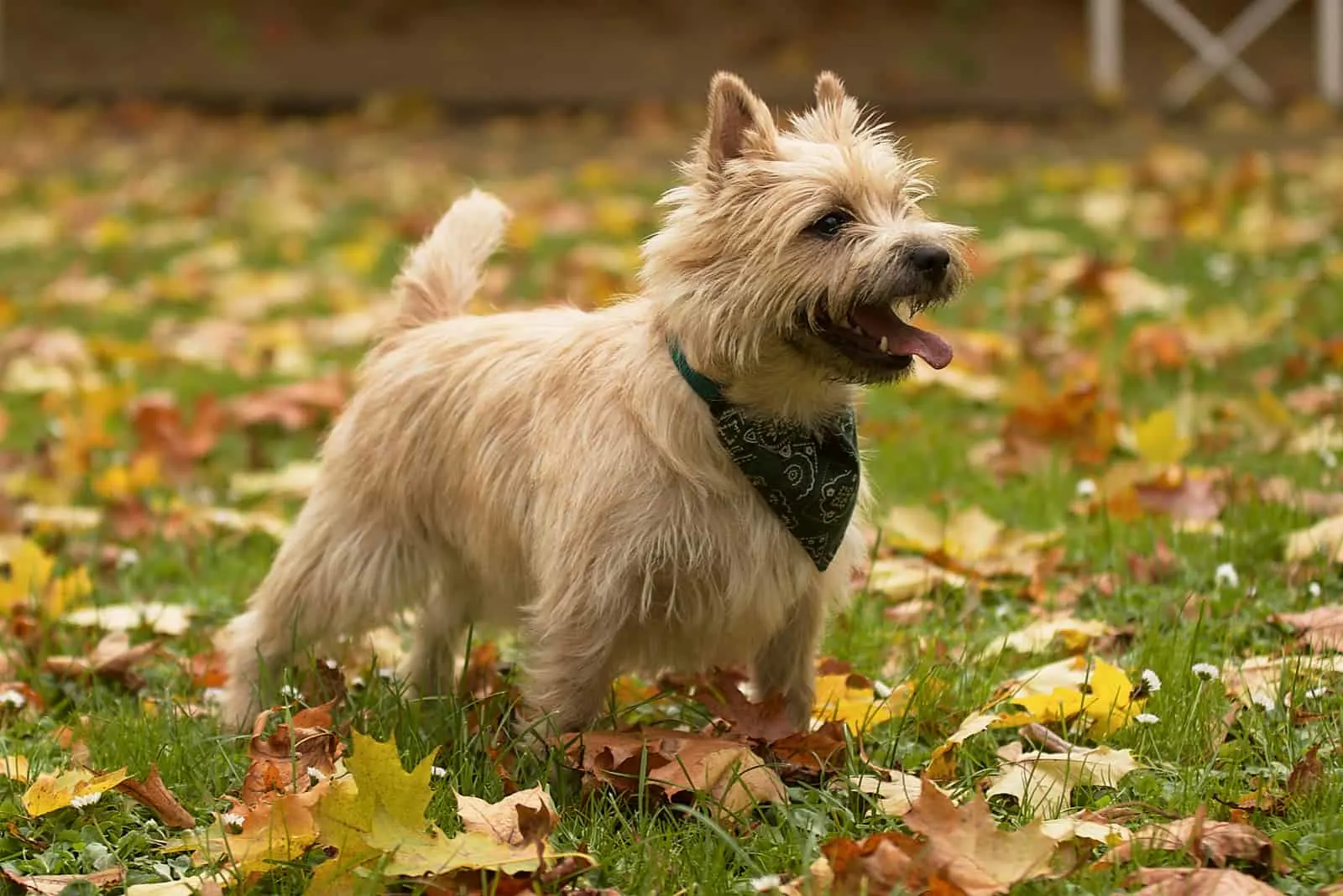 Marma's Cairn are Cairn Terrier breeders who have made terrier breeding a lifestyle. Their dogs live with them at home on a ranch near Albany in Oregon. This means a lot of playtime in the fresh air and plenty of running on the land.
Their dogs are excellent family pets which they prove by sleeping in the same bedrooms as their owners. These lapdogs are very smart, active, and energetic and they learn with ease. A sensitive dog breed like this makes a perfect therapy pet as well as a faithful companion.
The ranch is 40 miles away from Eugene airport and 65 miles from Portland airport, so there is a shipping option. However, these breeders prefer it if the new owner picks the puppy up.
Prices for puppies vary. It is 2000 dollars for companion dogs and over 2500 dollars for conformation dogs.
Marma's Cairn puts in a lot of effort into maintaining optimal health conditions for their dogs. All their dogs go through health testing to provide quality to customers.
Dogs are AKC registered, vaccinated, microchipped, and dewormed.
Not only do they breed puppies, but they also make an effort to rescue and rehome abandoned dogs. They are matchmakers between homeless dogs and good people who are willing to give those dogs a new chance.
Marma's Cairn Terriers Breeder Details:
• Location: Albany, Oregon
• Telephone: +1 541-979-5275
• Website: Marma's Cairn Terriers
• Email: [email protected]
• Facebook: Marma's Cairn Terriers
3. Stonehaven Cairn Terriers – Tennessee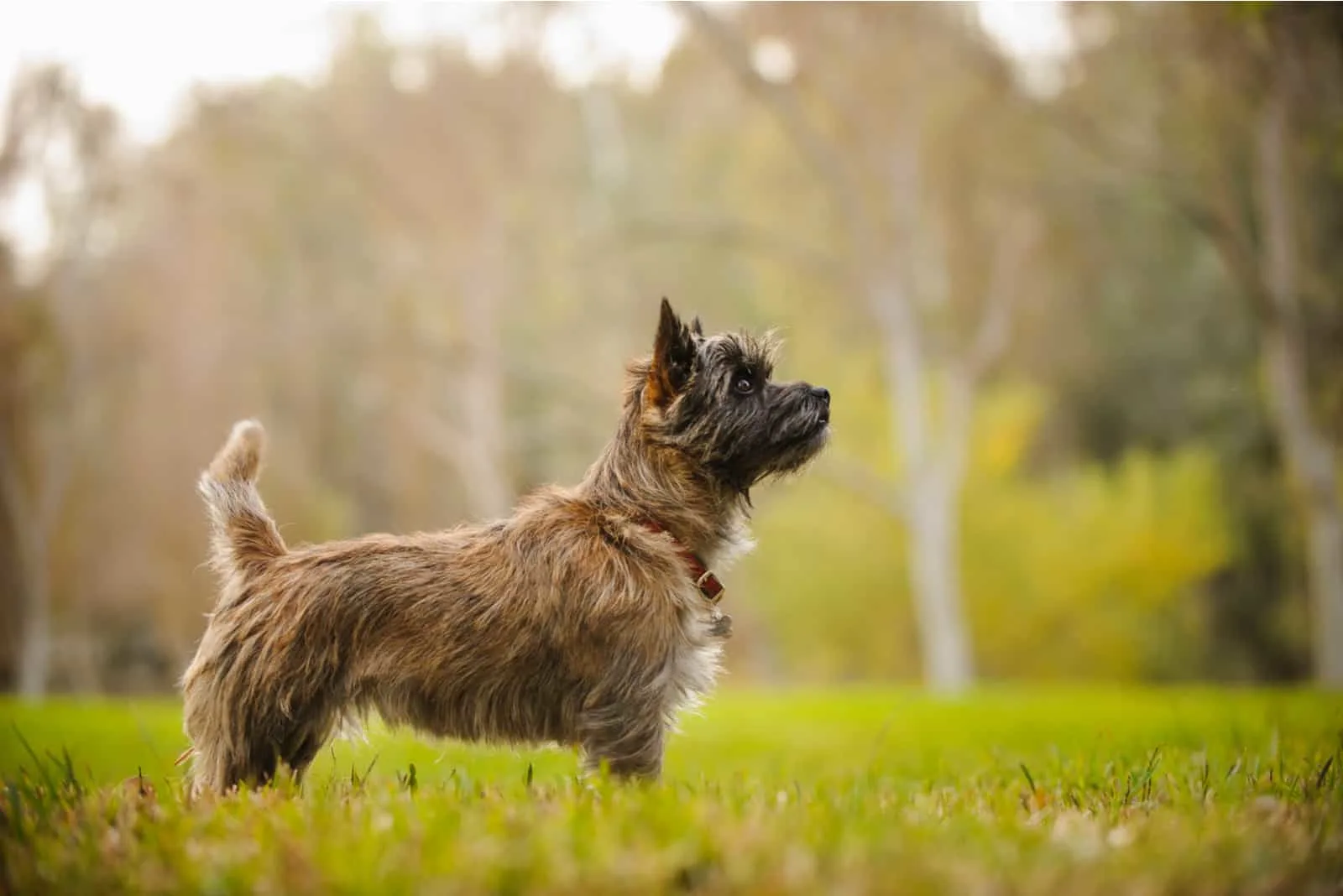 Stonehaven is placed in two locations. Brother and sister, twins, have carried on a family tradition of breeding which started in 1965. That is the first time they got a Cairn dog.
Just like their father, they are not breeding for quantity just to sell puppies. They want to preservate the Cairn bloodline their father started with.
The siblings' mission is to improve their dogs' genetic base. This means raising purebred healthy dogs with high quality temperament and conformation. Striving for excellence means reaching a breed standard and overthrowing it.
That is why they keep only a small number of dogs at one time. It is usually 4 to 6 individuals. This way, the dogs can get the optimal amount of attention for healthy development.
Stonehaven Cairn Terriers Breeder Details:
• Location: Jackson and Nashville, Tennessee
• Telephone: (731) 217-4460
• Website: Stonehaven Cairn Terriers
• Email: [email protected]
• Facebook: Stonehaven Cairn Terriers
4. Northwest Cairn Terriers – Washington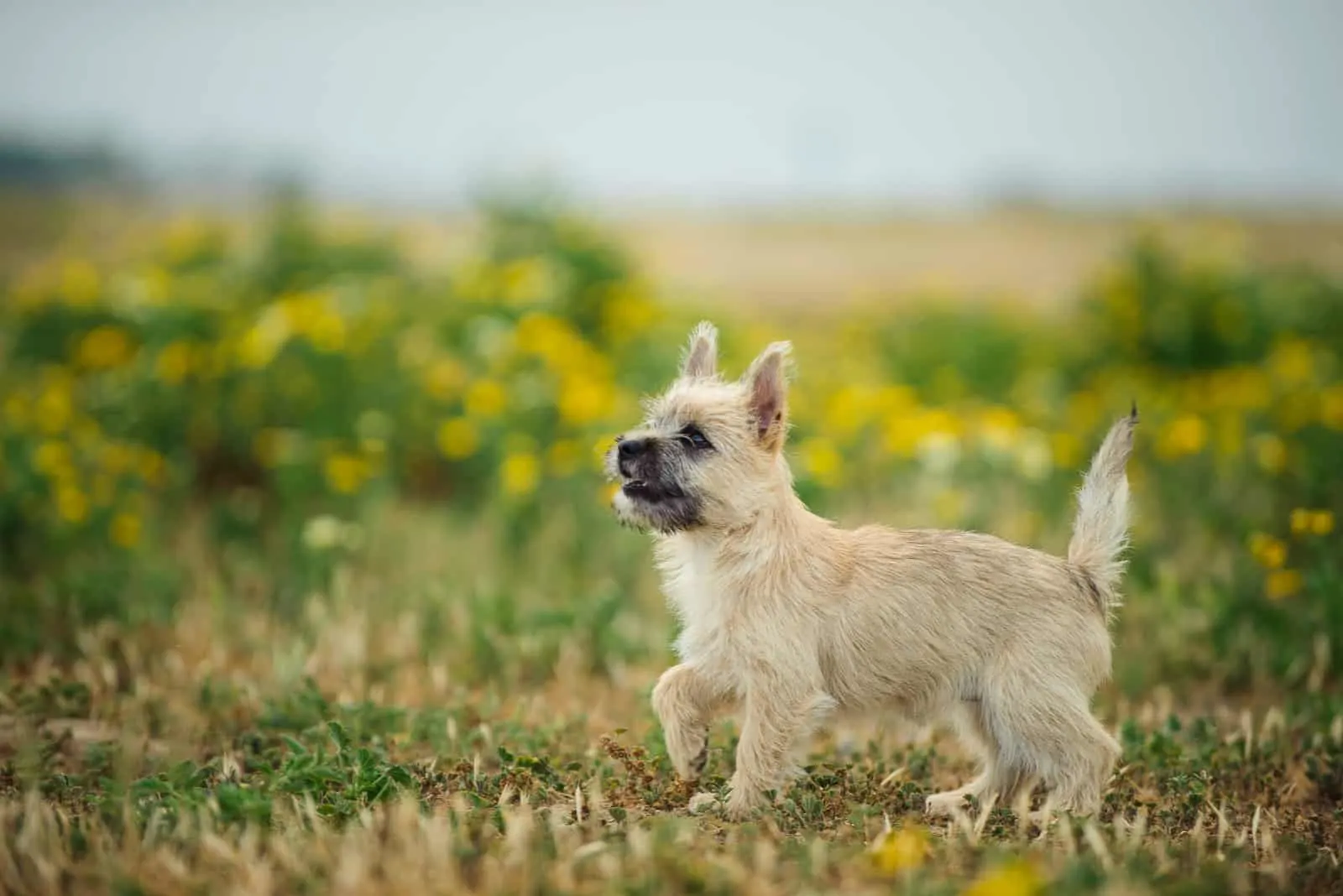 Northwest Cairn Terriers are one of the Cairn Terrier breeders that put a lot of energy into communication with the public through social media.
They are very active on Facebook, Instagram and on their blog. They like to say they give a weekly "pupdates" on their Cairn Terrier lifestyle.
That is a good way to know what kind of breeder you are talking to.
The owner is a veterinarian so the health care for the puppies is on point. Their puppies have a health guarantee and there is a possibility for AKC registration.
If you cannot pick up a dog, there is a possibility of shipping. It is a passion and love that drives them in this job. That is why they take a lot of care to provide quality over quantity and are always open for questions.
What sets these breeders apart is their breeding program named Guardian Home. Their aim is to promote genetic diversity without becoming a kennel.
To do so, they need to separate in-heat females to prevent uncontrolled pregnancies. This is possible through a program.
This is the moment where local families step in and take their breeding dogs as pets. Retired breeding dogs stay in their new homes forever.
Northwest Cairn Terriers Breeder Details:
• Location: Longview, Washington
• Website: Northwest Cairn Terriers
• Email: [email protected]
• Facebook: Northwest Cairn Terriers
• Instagram: Northwest Cairn Terriers
5. Sandstone Cairns – Utah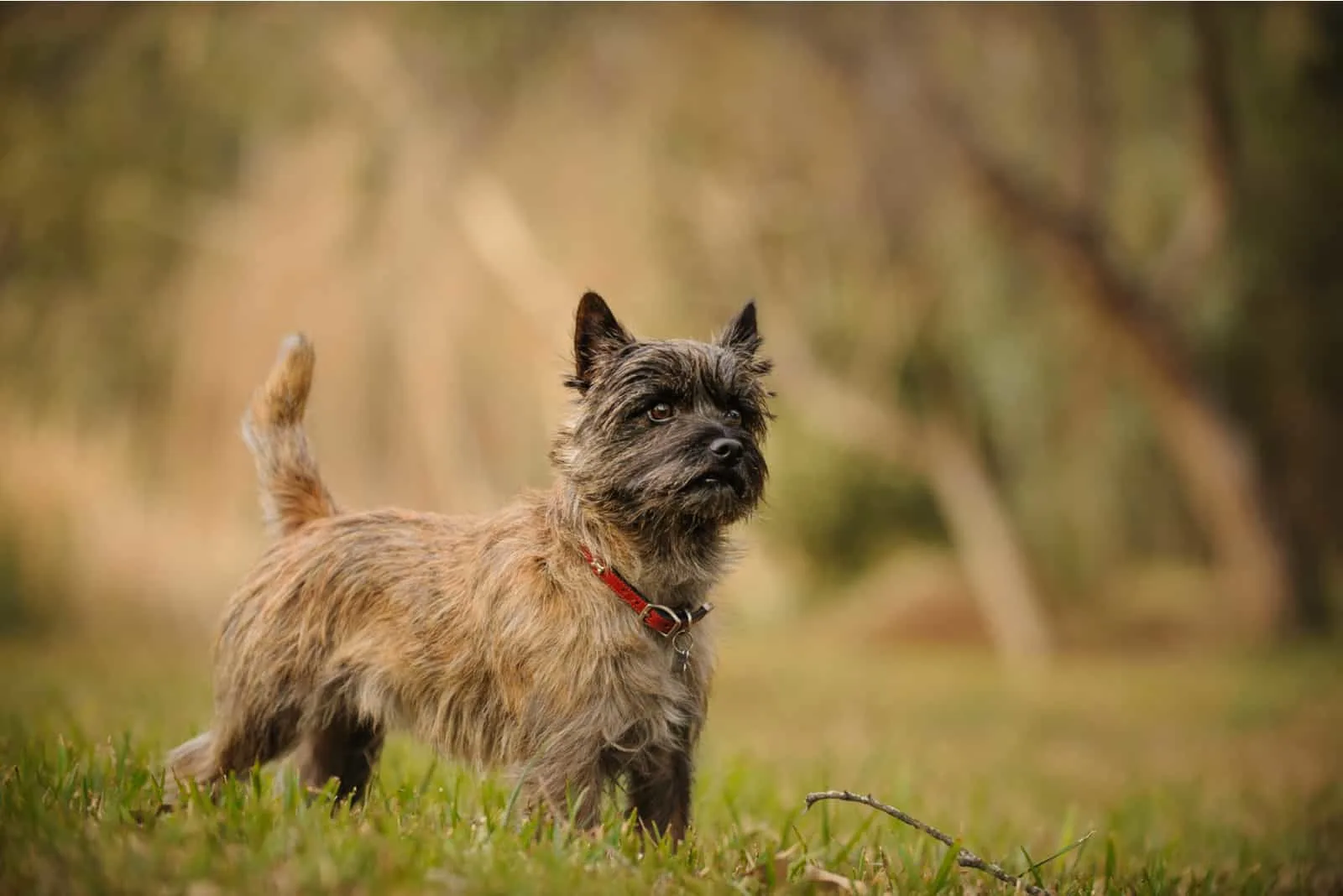 Living in a rural area of Utah, Sandstone Cairns are breeders devoted to their family and their dogs. And we can say that their dogs are part of their family.
Their dogs are in the fresh air, exercising, camping, and wheeling with the family. Like true companion dogs. This means their dogs are well socialized and get along with people and other pets.
When purchasing a dog from Sandstone Cairns you get a full Puppy Pack. It includes AKC registration, microchip, and an up to date set of vaccinations. They will also provide you with all the records, a deworming booklet, and food samples. Breeders also provide a one year of health guarantee. Dogs should be picked up personally when purchased.
Sandstone Cairns Breeder Details:
• Location: P.O. Box 129, Kanosh, UT 84637
• Telephone: 435-406-9222
• Website: Sandstone Cairns
• Email: [email protected]
6. FoxCreek Kennel – Virginia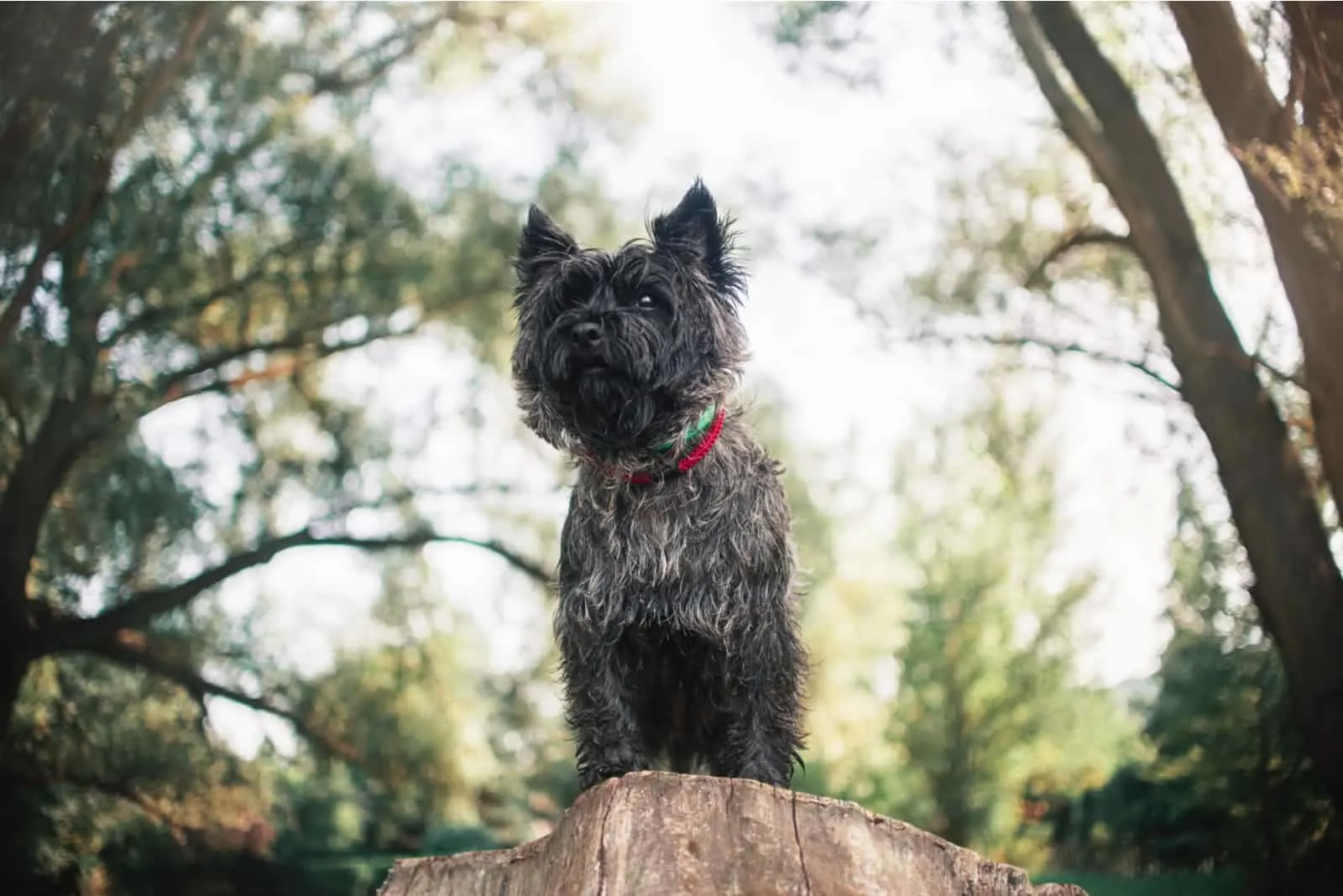 Foxcreek Kennel has been operating since 1987. This means they have more than 30 years of experience in dog breeding. They are specialized in raising Scottish Terriers, Westies, and Cairn Terriers.
Besides breeding, the owners are veterinary technicians, professional groomers, trainers in obedience, trainers for therapy dogs, and are constantly learning more.
This kennel's dogs are born and raised in homes which means they are well socialized. Another plus is that the dogs go through crate, home, and grooming training. Their health guarantee includes vaccinations and deworming. The owners require a new owner to come and personally pick up a dog.
Fox Creek Kennel Breeder Details:
• Location: Clarksville, Virginia
• Telephone: 434-374-296
• Website: Fox Creek Kennel
• Facebook: Fox Creek Kennel
7. Americairn – Missouri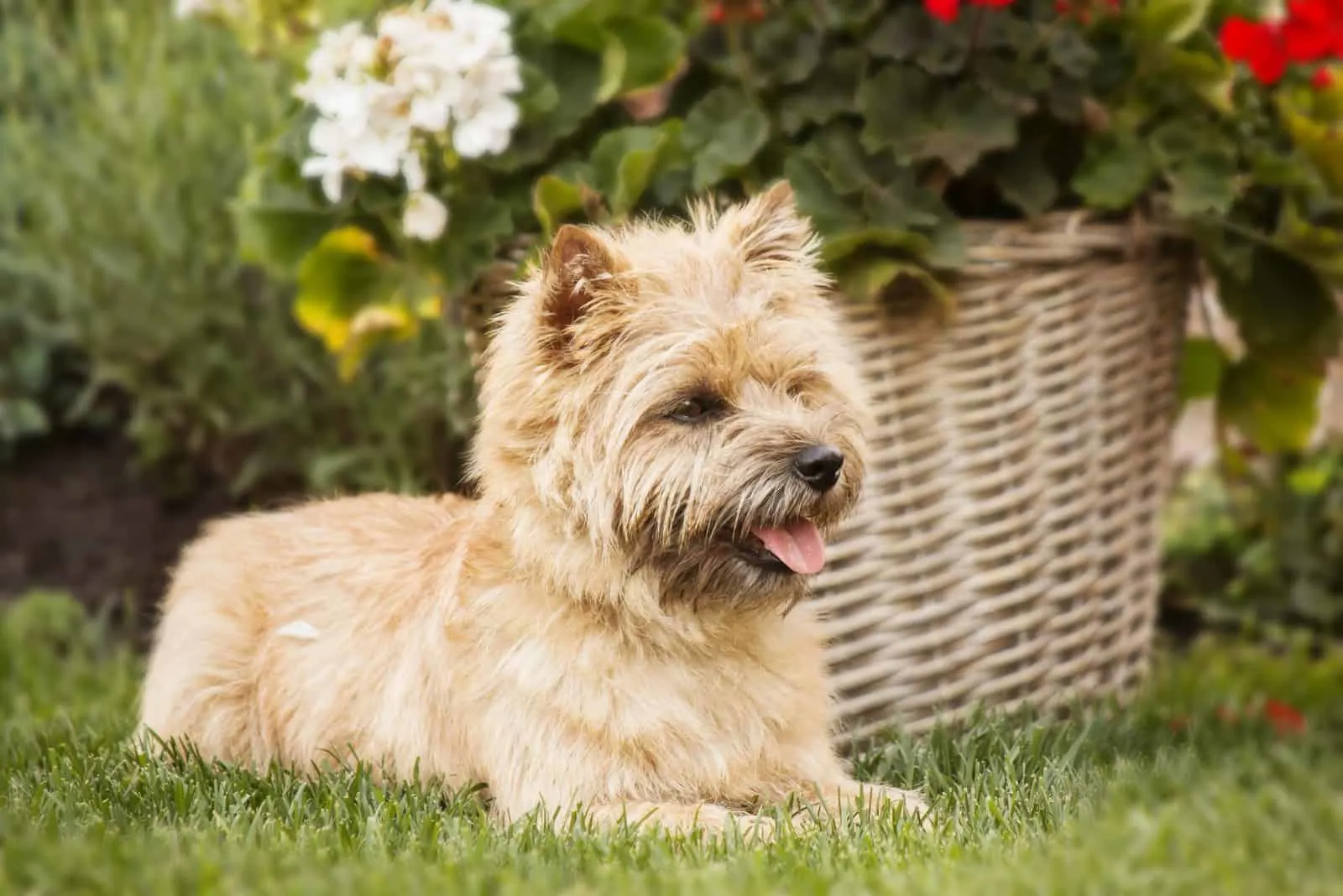 Located in southwest Missouri, Americairn are quality Cairn Terrier breeders. They breed for temperament, health, and conformation. Buyers get happy, pretty, and healthy pets.
These dogs are also therapy dogs. They do everything from obedience, rally, agility, barn, hunt, scent work, and conformation.
The breeders usually have one to two litters a year. All dogs are tested by the recommendations of the Cairn Terrier Club of America.
Dogs are born in the owner's bedroom in a whelping box with a warm environment. Within four weeks they move to the kitchen to start with activity and where they are exposed to socialization. All dogs get their shots, deworming, and veterinarian check.
Americairn Breeder Details:
• Location: Granby, MO 64844
• Telephone: 417-434-7687
• Website: Americairn
• Email: [email protected]
8. Pebble Rock Cairns – New York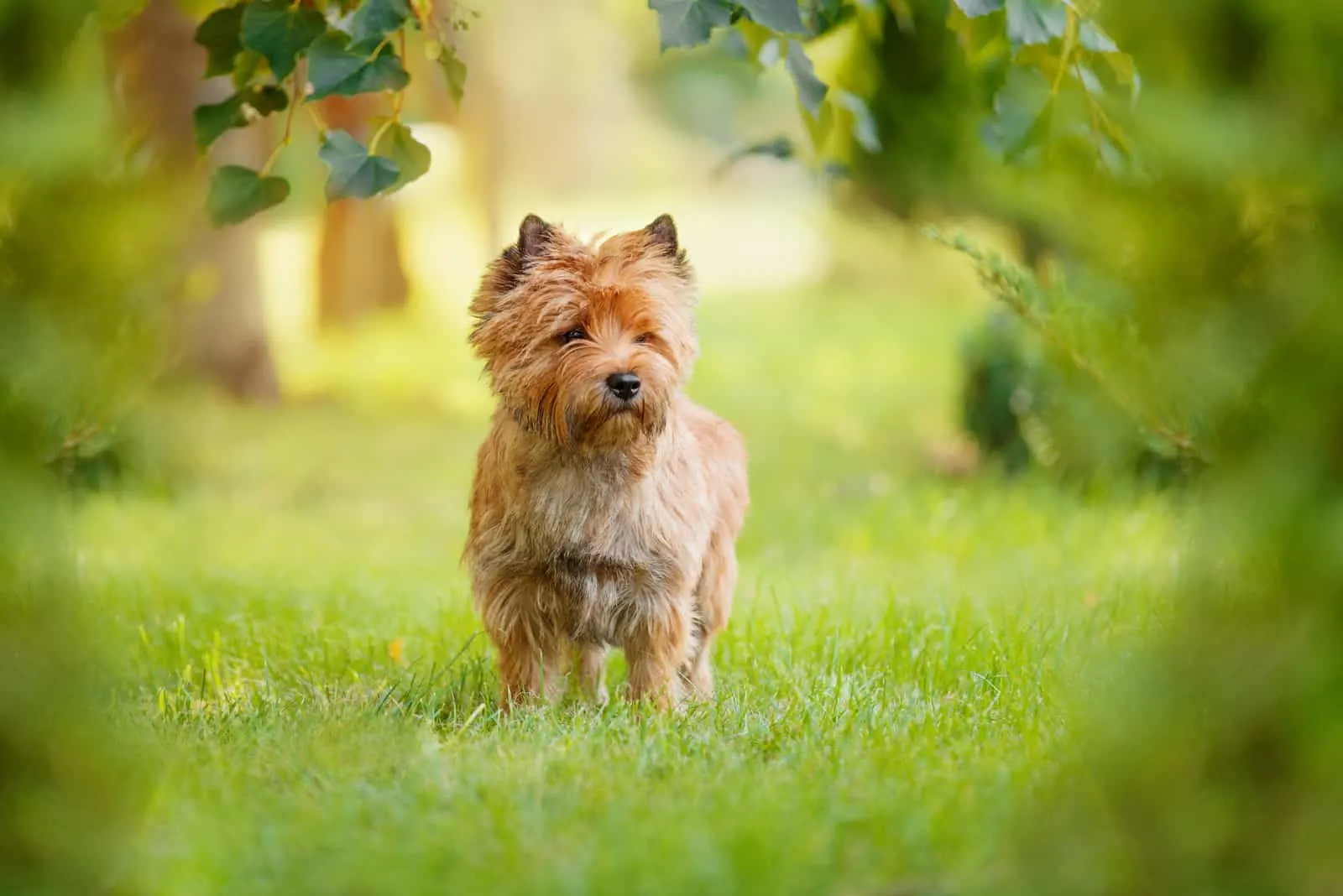 Located in the heart of Long Island in New York, Pebble Rock Cairns are raising "little dogs with big ideas". This family has been raising dogs since 1990 which is over 30 years of breeding tradition. They are producing high quality Cairn Terriers. All their dogs are of Scandinavian bloodlines.
Their dogs have outstanding family, show, and working abilities. All dogs pass a careful genetic screening which means a lot of attention is given to the process of selection.
The owners state that their dogs are alert and active, game and hardy, with a happy and agile temperament.
These breeders wish to stay small, private breeders in order to put in maximum effort so as to maintain quality.
Pebble Rock Cairns Breeder Details:
• Location: 67 Blydenburgh Road, Centereach, NY 11720
• Telephone: +1 631-834-8919
• Website: Pebble Rock Cairns
• Email: [email protected]
• Facebook: Pebble Rock Cairns
At The End
We are sure that this cute little dog has crept into your heart by the end of this article. So, the last step that remains is to contact one of the Cairn Terrier breeders to find your perfect match.
Searching for the right one can be exhausting so we hope this collected information will be of help to you. Do not forget to ask your breeder everything that bothers you. This way you will remove all doubts. Besides the "quality over quantity" mindset, this is also a way to distinguish quality breeders from puppy mills.
One thing is certain – picking a Cairn Terrier for you or your family cannot be a mistake. The versatile nature of this Gaelic dog makes him a perfect combination of an indoor and outdoor dog.
Getting this dog will surely color your life in some tartan pattern and we mean that in a good way.
We wish you best of luck in your search!
Read Next:
• Border Terrier Breeders: Top 6 Breeders In USA And Canada
• 6 Norfolk Terrier Breeders: The Best In The States
• These 5 Silky Terrier Breeders Will Make You Want To Have One