When picking the right Silky Terrier breeder for yourself and your family, you have to choose carefully.
Silky Terriers are known for being highly clever, inquisitive, and up for any adventure. These tiny canines are renowned for their quirky personality and long, glossy coat.
This small dog breed of terrier pups is most widely regarded as the Australian Silky Terrier. The ancestors of this dog can be found in Great Britain, despite the fact that it was developed in Australia.
This dog is available in a variety of color combinations, including gray and tan, copper and tan, metallic black and brown, black and yellow, as well as blue and tan.
This breed of dog shares a close relationship with others, including the Yorkshire Terrier as well as the Australian Terrier. These dog breeds are most easily recognized by their straight, silky, and lustrous coat.
Don't be surprised hearing about this toy breed Terrier dog being a great watchdog. They were originally hunting dogs (hunting vermin), and thanks to that, they do have a high prey drive.
It is funny to hear that because these Yorkie look-alikes rather seem like small lap dogs from the Toy group of dog breeds.
Bare in mind (just as the Yorkies have), the Silky Terriers also have grooming needs. A Silky Terrier's coat is prone to matting and getting tangles; therefore, regular grooming is needed!
Silky Terrier Puppies For Sale
In the 1800s, Australia (Sydney and Victoria) was the birthplace of this dog breed. The Australian Terrier and the Yorkshire Terrier were crossed to create the Silky Terrier.
The goal of this dog breed was to develop a canine that combined the Australian Terrier's sturdy build with the coloring and fur of the Yorkshire Terrier.
The breed's name has changed over time, similar to other dog breeds. It has formerly gone by the name of Sydney Silky Terrier. It was then referred to as the Australian Silky Terrier. Its name changed to Silky Terrier, nevertheless, once it arrived in America.
It is well known that the Silky Terrier is a very active dog. Due to its small size, the Silky Terrier is regularly alluded to as a toy dog. It enjoys playing and running, and is also highly sociable, making it a good pet. It is well-liked, nonetheless, for having a high IQ.
They also work well for pest control. A Silky Terrier's excessive barking is the only drawback of having one. Its constant barking might be rather annoying at times.
Additionally, the Silky Terrier dislikes being left alone to pass time when bored, and it has high energy levels.
Having all of those notions together with the breed standard in mind, let's look at some Silky Terrier breeders!
1. Donna Pegago Silky Terriers, KY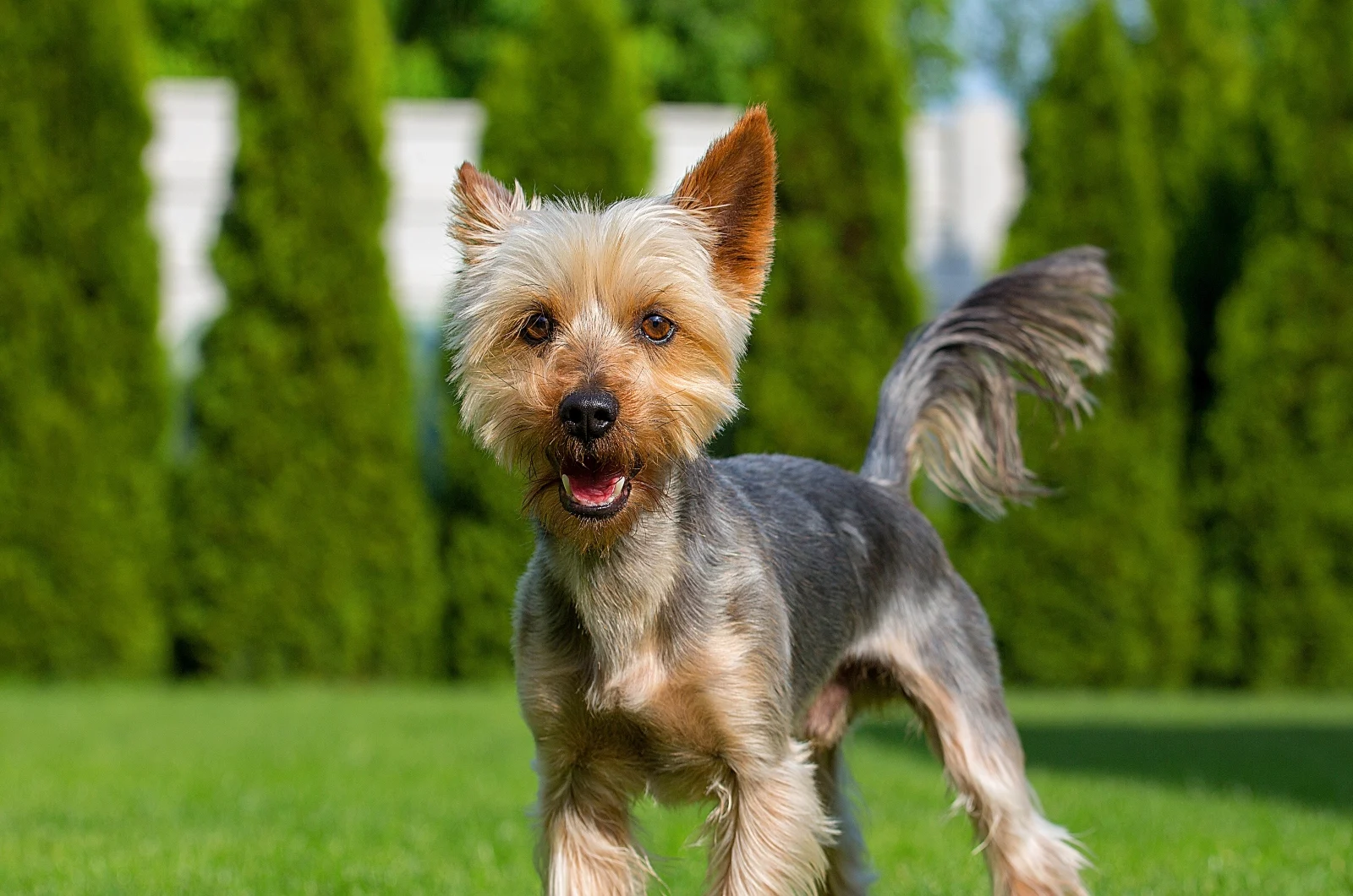 Since the 1970s, Kentucky native, Donna Pegago, has bred Silky Terriers. She has years of experience, and is a well-known AKC Silky Terrier breeder.
The AKC promotes committed and ethical breeders with pride. All future puppy owners are urged to conduct their own research, and prepare a list of inquiries for the breeder.
Make absolutely sure you are choosing the appropriate breed for you as well as purchasing it from the appropriate source.
Most important info:
Location address: Coxs Creek, KY 40013, United States
Phone number: 502-348-1219
2. Cedarwinds Silky Terriers, NE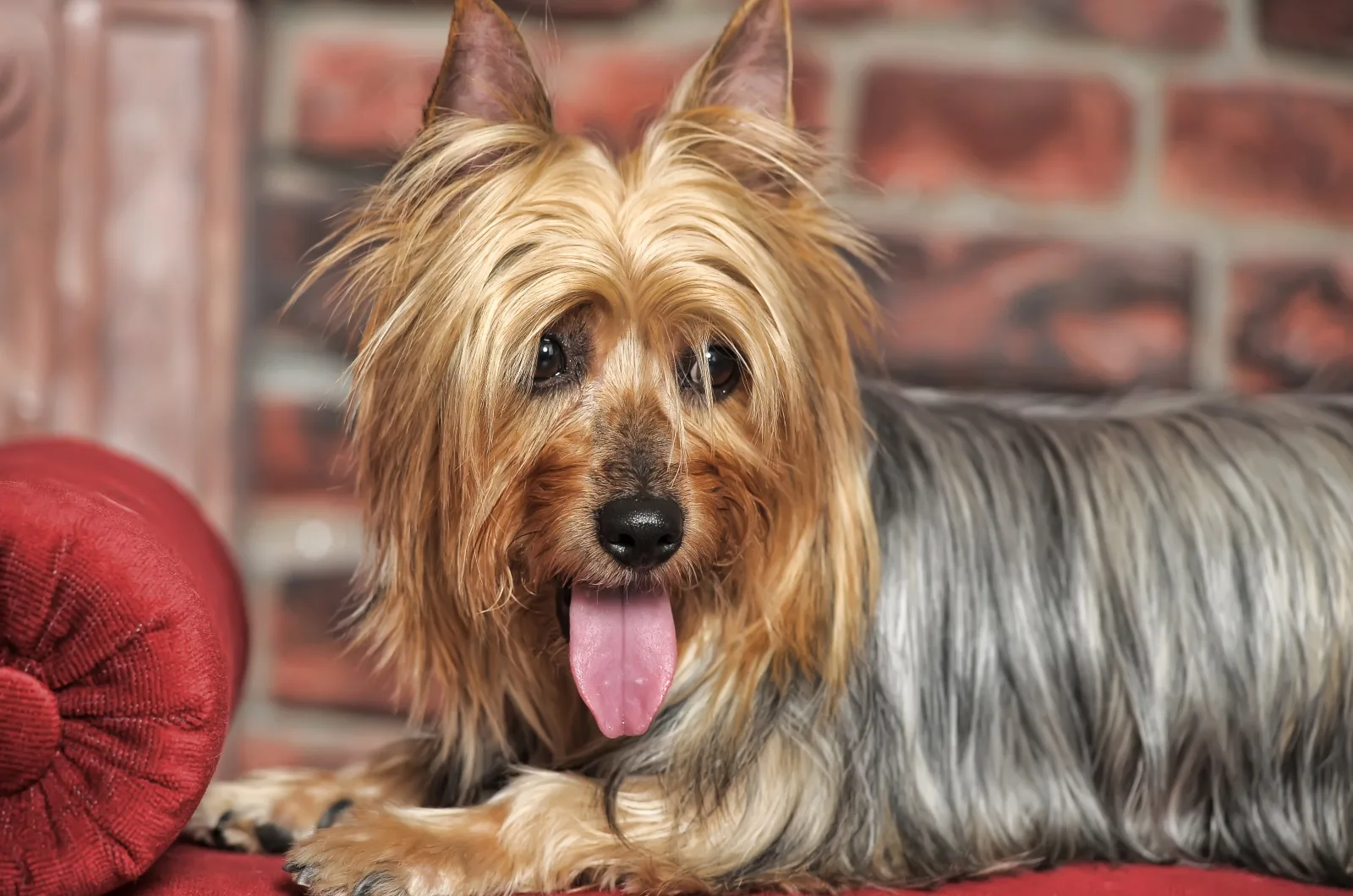 Silky Terriers have been bred since 1997. In the rural area of northeast Nebraska, there is a tiny show kennel as well as a breeder, called Cedarwinds.
This breeder recalls having a lot of dogs and puppies around when she was a little girl. Since she can remember, she has always loved animals.
Her life has always revolved around horses and pets. She received "Ginger," her horse and greatest companion, when she was fourteen. She had her for 26 wonderful years, having raised her from a foal. She continues to be sorely missed.
With hobbies like downhill skiing, jet skiing, kayaking, roller skating, horseback riding, and cycling, they have always been an active family.
She had the opportunity to ride RAGBRAI in July, 1993. (Register's Annual Great Bicycle Ride Across Iowa). Her mountain bike was loaded with gear, and the 6 day, 527-mile journey took place.
This dog breeder fell in love with the Silky Terrier's almond-shaped eyes. After finding out that this is a healthy dog breed with a rather long lifespan, she decided she wanted to bless the world with puppies of high life expectancy and a loving personality.
Her Silky Terriers have high levels of trainability and socialization. She says that Terrier-breed dogs are renowned for their barking levels; however, she tries to take those barking levels to a minimum.
She does basic obedience training with her puppies; however, she recommends you to continue the training of your new pup.
Most important info:
Location address: Geri Wiepen 55521 894 Road, Crofton, NE, United States
Phone number: 605-661-3300
Contact email: [email protected]
Webpage: Cedarwinds Silky Terrier
3. Vamaro Kennel, MS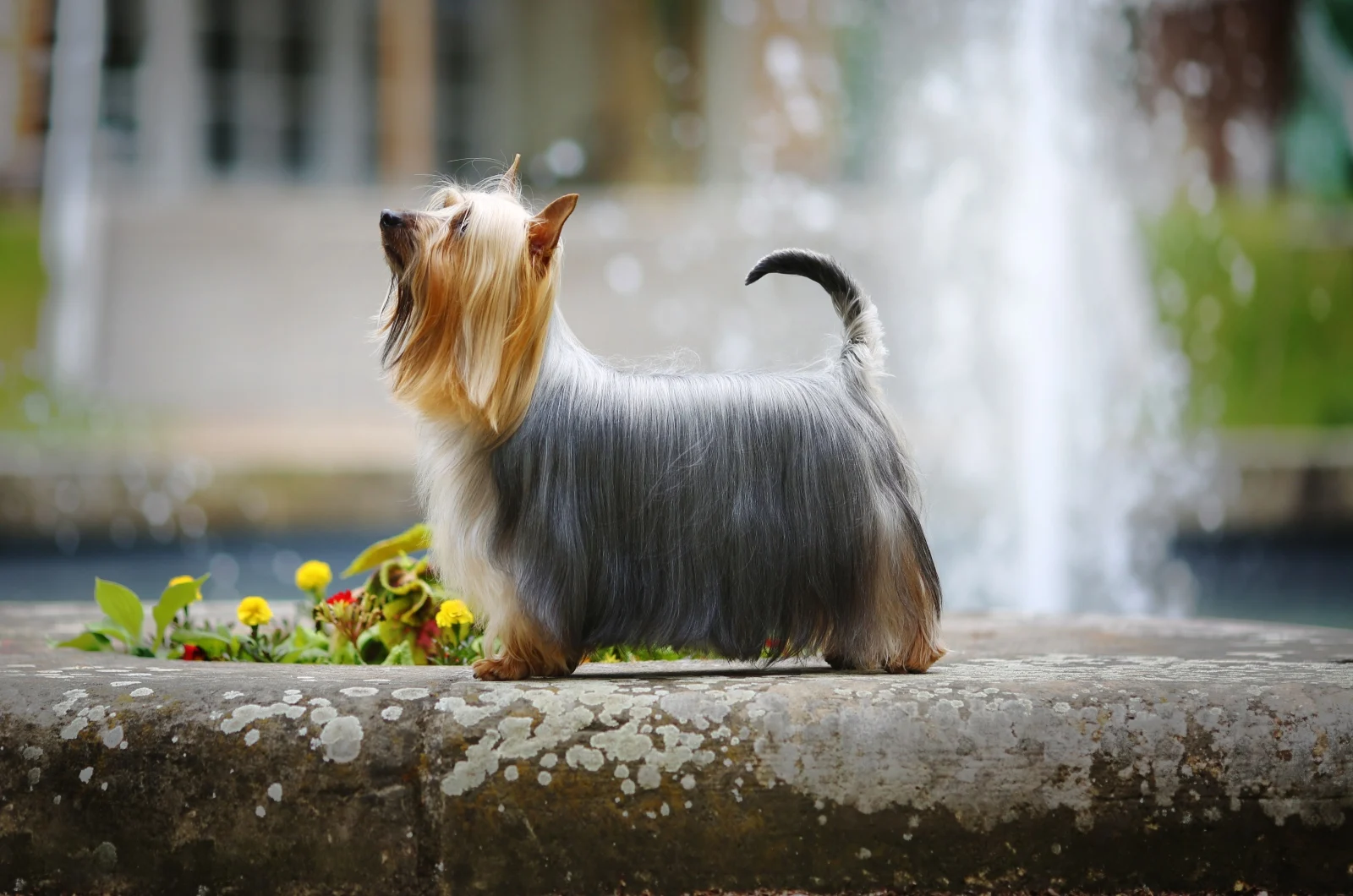 This is the mother of the dog breeder, and she founded Vamaro Kennels in 1979 after naively deciding that it would be enjoyable to exhibit a dog in conformation. She first had a Great Dane that believed he was a tiny lap dog, and she had previously competed in obedience trials.
The rest is history. They now enjoy socializing with other dog enthusiasts. They claim that Killee's Kitoo, our first show buck, trained them well when we bought her!
As they kept competing in shows, they began to breed, and today, they can boast of having produced over 25 champions. She has delayed traveling because, sadly, her mother passed away a number of years ago.
She continues to compete in the conformation ring, but she has also entered the obedience ring once again and added rally. This demonstrates that Silkies are both elegant and intelligent!
Most important info:
Location address: ​​Senatobia, Mississippi, United States
Phone number: ​662-560-3130
Contact email: [email protected]
Webpage: Vamaro Kennel
4. Aslett Silky Terriers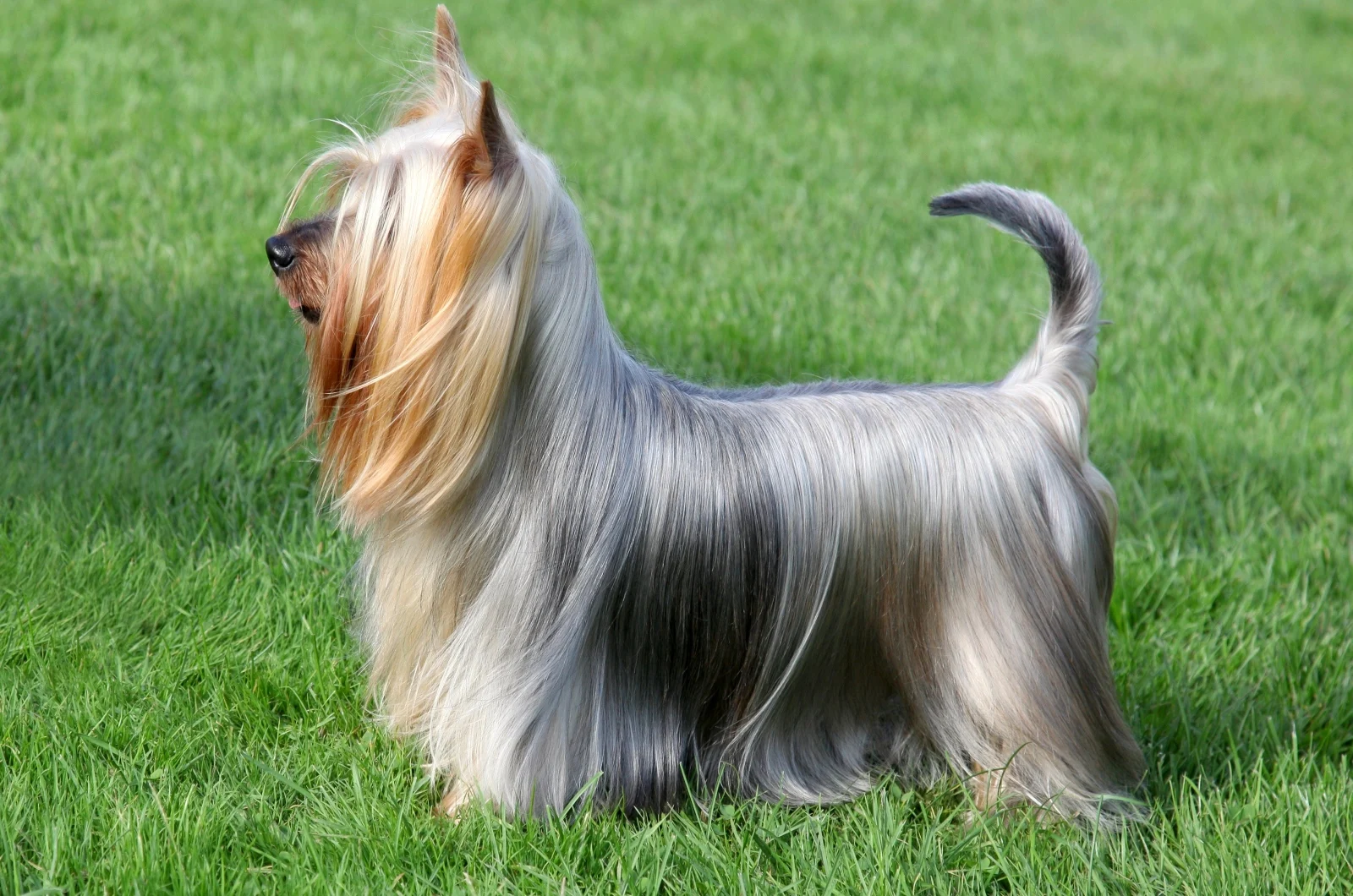 Since 1970, Janet Aslett has produced award-winning Silky Terriers, and she has been recognized as an AKC Breeder of Merit. Up until the age of 12 weeks, her puppies are reared at home in Virginia.
They take special care of them, and train them carefully, producing extremely lovely Silkies with joyful dispositions that are suitable for obedience, show, and other competitions.
They have approximately 75 AKC champions in their ownership or breeding, featuring Best In Show, Registry with Merit Producers, and Platinum-Level AKC Winners. Young champions, well-behaved retired show dogs, and show and pet pups are all available for purchase.
New Silky enthusiasts look up to Janet as a mentor. Since 1973, she has been a lifelong member of the Silky Terrier Club of America. The AKC promotes committed and ethical breeders with pride.
Most important info:
Location address: Virginia Beach, VA 23464, United States
Phone number: 757-477-8442
Contact email: [email protected]
Webpage: Aslett Silky Terriers
5. Shenanigan Silky Terriers – Cynthia McAlester, CA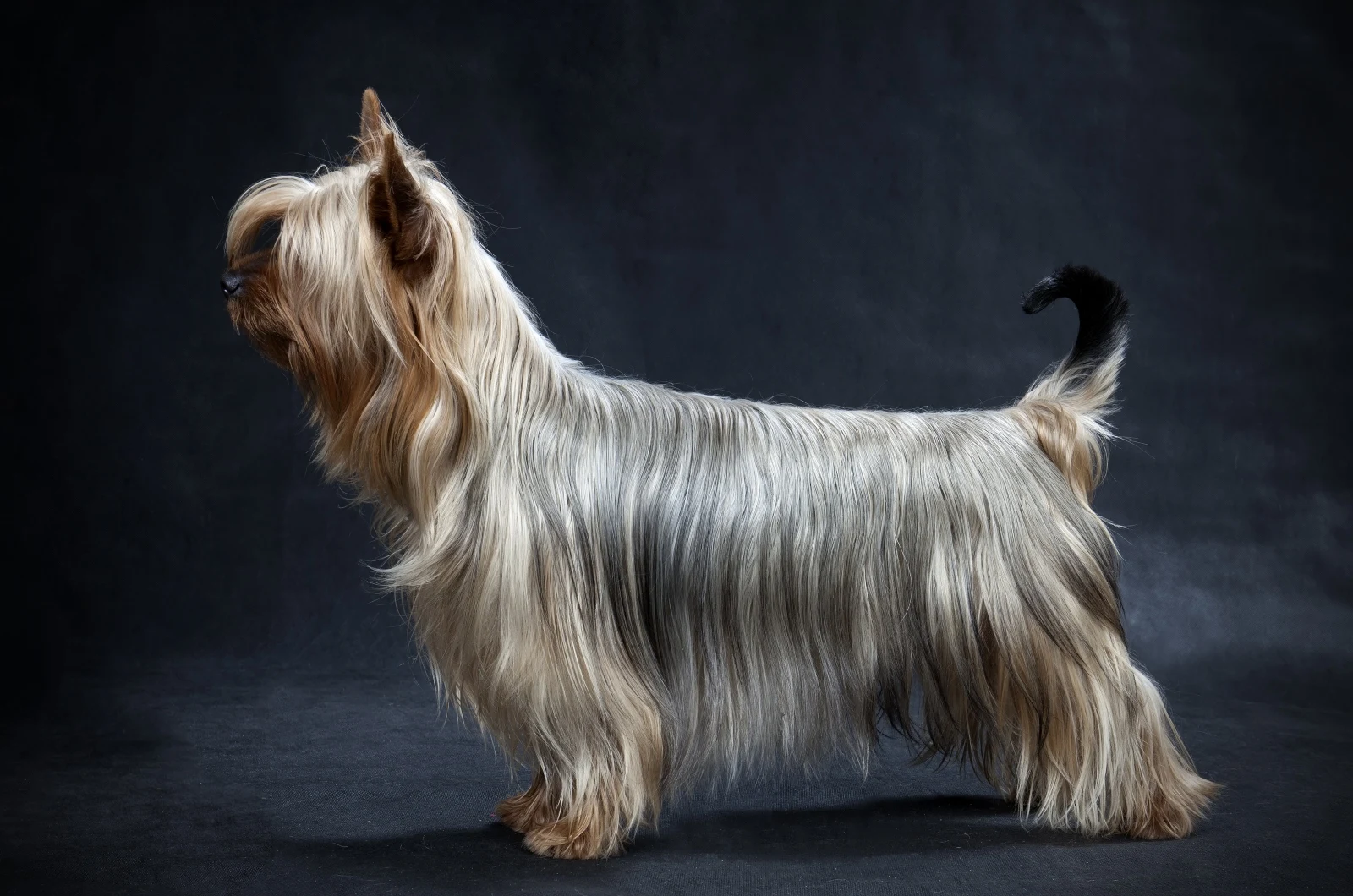 Since breeding began in 2018, this dog breeder has had outstanding outcomes. Silky Terrier breeding is done in California by Cynthia McAlester.
She has been a partner with the American Kennel Club since 2019, and a member of Silky Terrier breed groups ever since.
She is thinking about opening her own Silky Terrier breed club since she wants to inform everyone about the importance of not buying a pup from puppy mills.
Her Silky Terrier puppies are great playmates, and they don't drool, but there is a catch: she always insists that you have to feed them with premium dog food. Only the best for both your and her pups!
Most important info:
Location address: Clovis, CA 93619, United States
Phone number: 559-289-4351
Webpage: Shenanigan Silky Terriers
Final Word
Cairn Terriers are fun and cool, but Silky Terriers are something completely special. These beautiful and elegant dogs show great skills in being both dog show winners, and A+ lap dogs!
It is crucial to locate a dependable, trustworthy Silky Terrier breeder. A bad breeder could result in many horrible scenarios that I don't even want to mention.
On the other hand, reputable breeders will provide you with a puppy that is fit, healthy, and guaranteed to bring you years of joyous companionship.
Bare in mind… an absurd amount of work goes into nurturing a litter of puppies. When a breeder has more than just one litter of puppies "on the ground" at once, it's possible that they aren't giving them the attention they require at this crucially important developmental stage.
A little heads up: while having one litter at once is desirable, female dogs sometimes sync when they are in their reproductive cycle, forcing breeders to handle two litters. This is perfectly acceptable and natural.
We hope that you will find the one among these Silky Terrier breeders, and that you will live happily alongside this beautiful small dog.