Do you live in the Pacific Northwest and are interested in adopting a Beagle? Well, then you're in the right place!
We've compiled a list of some of the finest Beagle breeders in Oregon for you if you're searching for some cute little puppies.
The gentle, playful, and upbeat nature of the Beagles is what makes them so special. It has a high level of intelligence, little to no fur shed, and a variety of colors, including tricolor, red and white, and lemon.
In any case, we are sure you will find the perfect puppy for you in this list of the most reputable Beagle breeders in Oregon.
Beagle Puppies For Sale In Oregon
Finding the right breeder can sometimes be a challenging task, regardless of the breed you are keen to adopt.
The American Kennel Club (AKC) currently lists Beagles as the seventh most popular dog breed in the United States, and it's not hard to see why.
Read next: What Were Beagles Bred For: The History Of This Dog Breed
Even though the internet is full of breeder listings and online marketplaces, it can be tough to discern who exactly you can trust, not to mention who is the most convenient to you and your situation.
Additionally, there are a lot of puppy mills out there that produce their dogs in dodgy conditions, so you would naturally want to steer clear of those places.
To help you get started and to point you in the right direction, we have put together this practical list of the best Beagle breeders in Oregon.
If you happen to live in or around the Beaver State and want to bring a Beagle puppy into your family, one of these establishments is sure to suit you.
1. Oregon Desert Beagles — Paulina, OR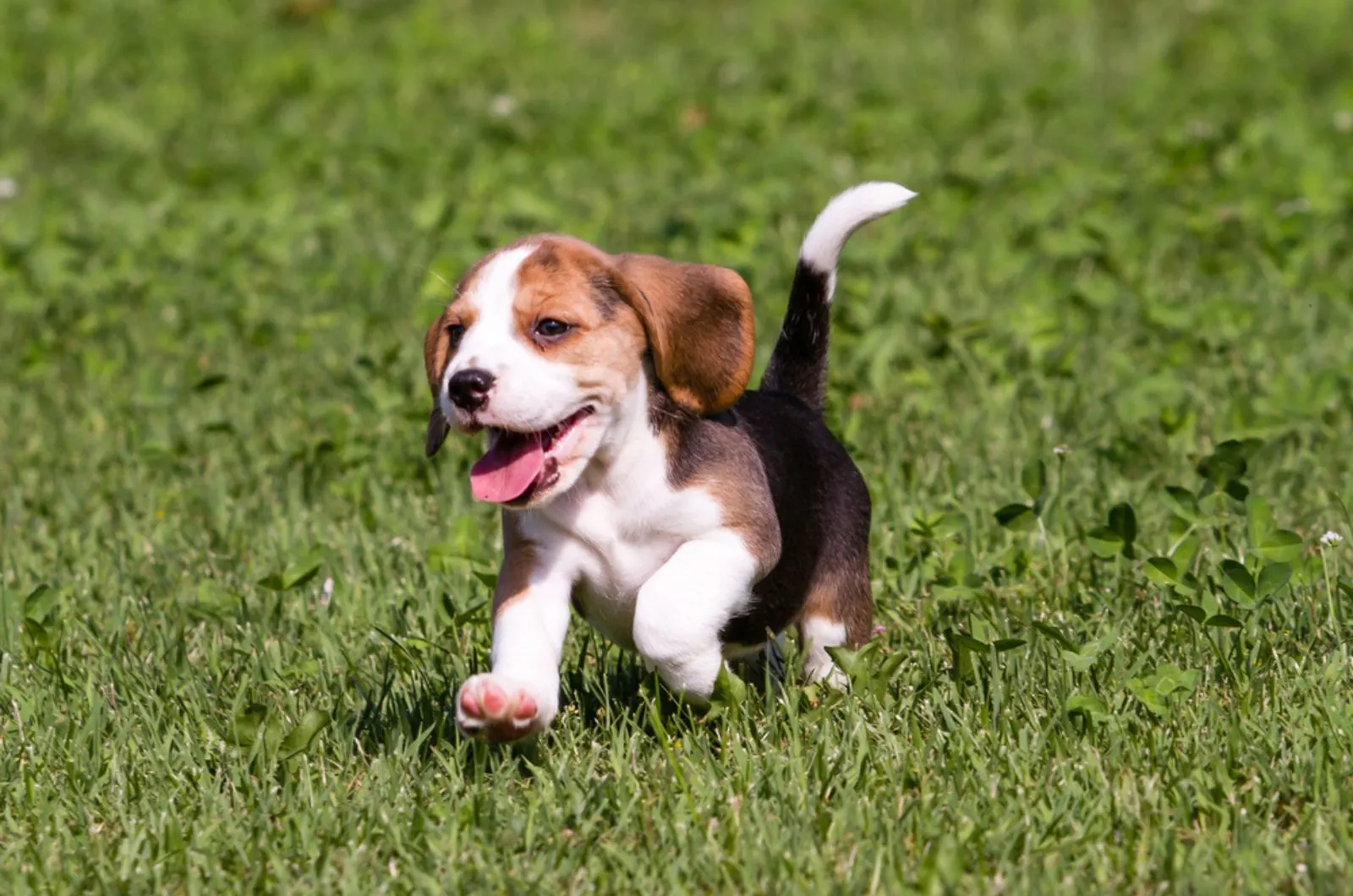 We start off our list of the most respectable Beagle breeders in Oregon with a facility called Oregon Desert Beagles.
Come to Oregon Desert Beagles if you want a Beagle that is AKC-certified, has a health guarantee, and is in your price range.
A Beagle breeding facility called Oregon Desert Beagles is situated in the town of Paulina in the county of Crook. Kami Ontko is the breeding center's manager. It is renowned for breeding healthy AKC Beagles.
They offer both male and female Beagles, whichever happens to be your preference.
You can call them or visit the center to speak with them. They are accessible every day from 8 AM to 8 PM.
Breeder Info And Contact
Website: Oregon Desert Beagles
Phone: 541-460-1563
Address: 77512 Shinbuck Rd, Paulina, OR 97751, United States
2. MNFC Beagles — Oregon City, OR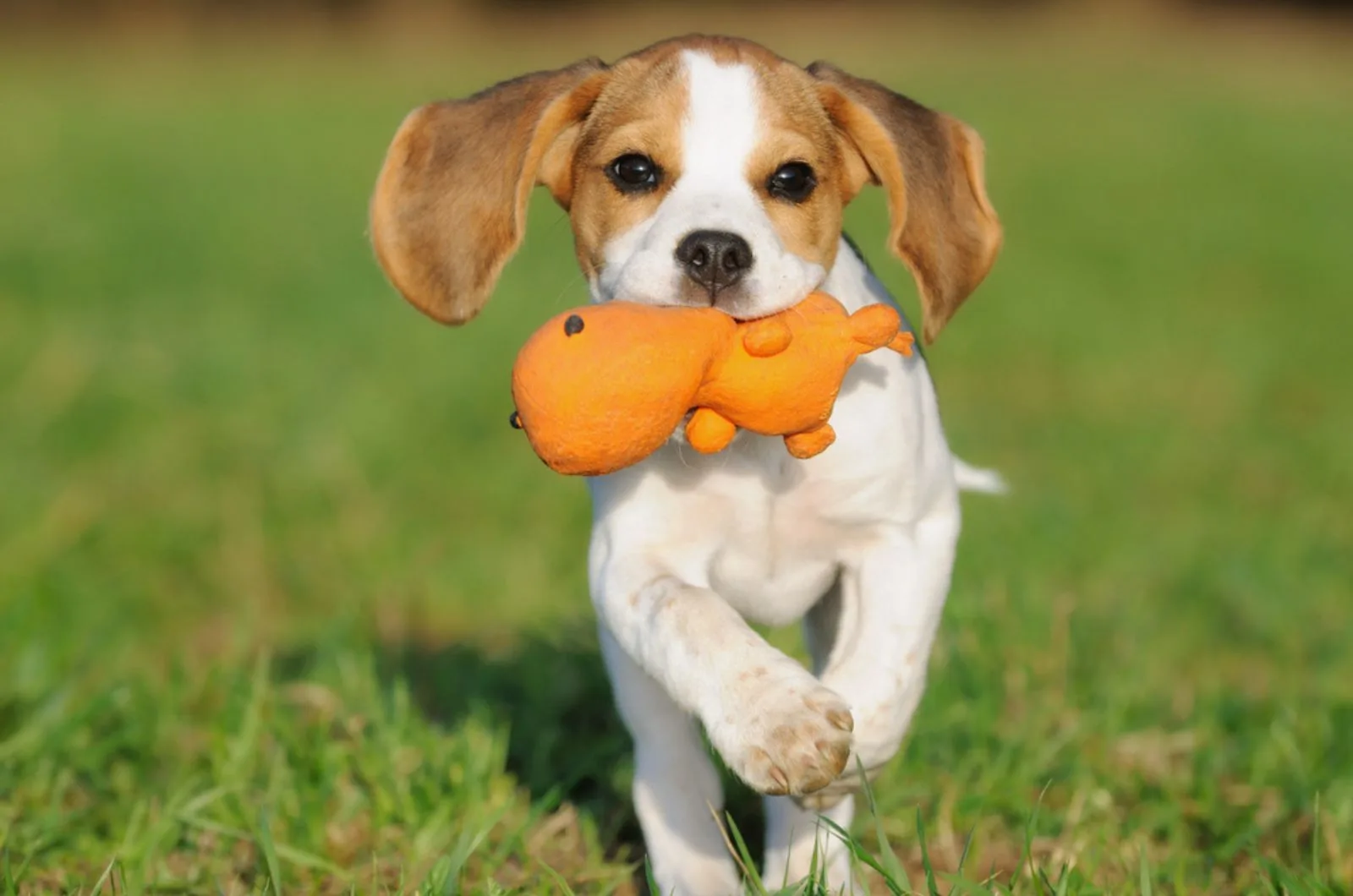 Moving on to the second name on our list of the most established Beagle breeders in Oregon, we continue with a similar level of quality and reputation.
Beagle breeders MNFC Beagles are situated in rural Oregon, just south of Portland. The breeding facility occupies around 2.75 acres of space, which gives the pups plenty of room to move around and play.
The Beagles are well-fed, well-raised, and get enough exercise as a result.
Three criteria—conformation, temperament, and performance—are used by the owners of MNFC Beagles when breeding their dogs. They make sure that every puppy they raise fulfills those standards before it leaves to join its new forever home.
Visitors who are considering becoming puppy parents are more than welcome to tour the farm and see the facilities and the puppies in person.
Breeder Info And Contact
Phone: 503-709-5369
Address: 15853 S Timber Creek Ln, Oregon City, OR 97045, United States
3. Scott Nevil — Hermiston, OR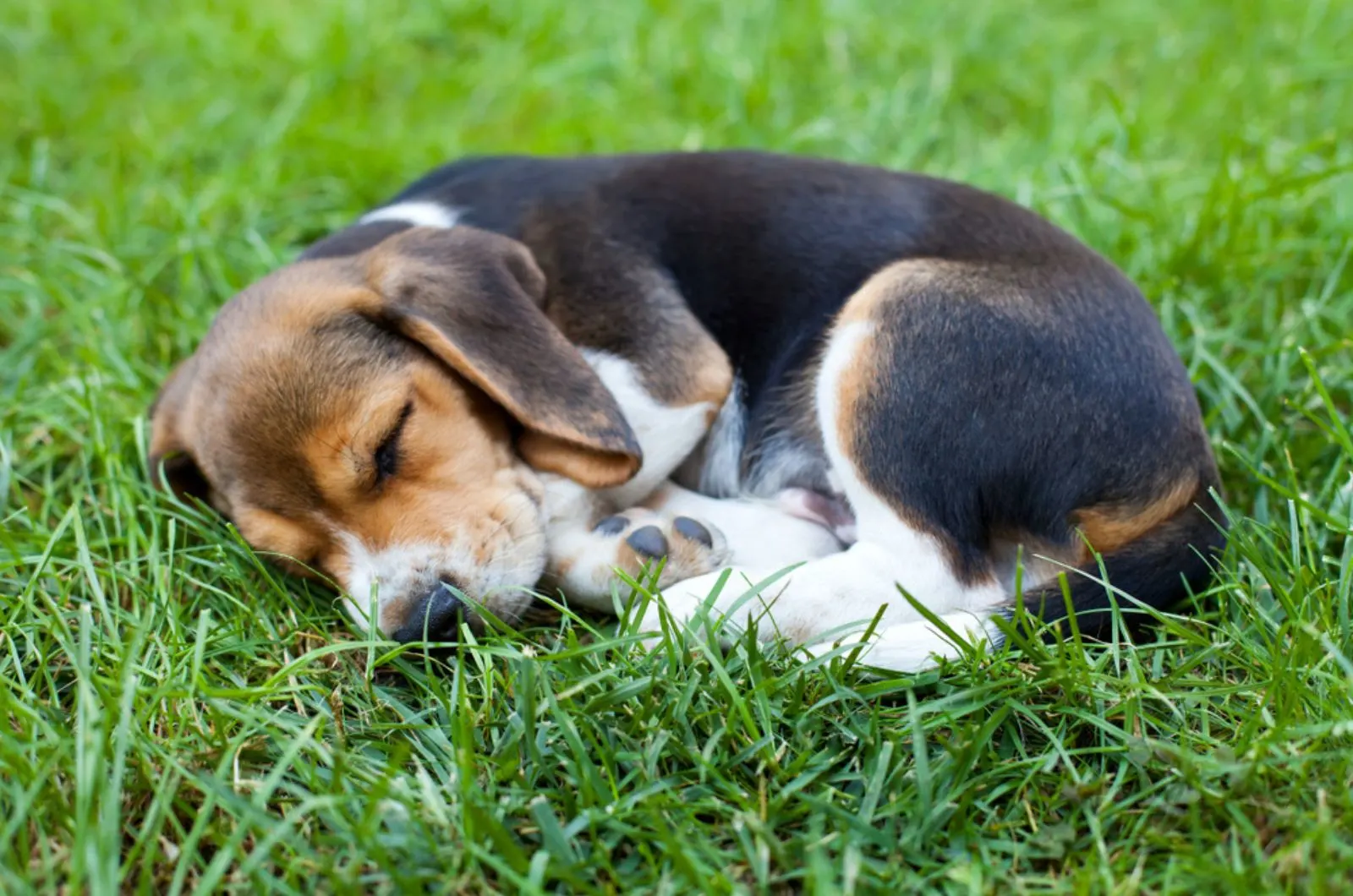 Scott Nevil is a Beagle breeder from Hermiston, OR who has been breeding Beagles since 2014. His specialty are dogs that are either bred for hunting or for companionship.
Such a long experience in the business has allowed Nevil to be acutely aware of how to breed and raise good-quality Beagles and provide them with everything they need in order to develop properly.
This breeder currently lists his puppies on the AKC Marketplace, but you can also get in touch with them via the phone number that we have listed below.
Breeder Info And Contact
Phone: 541-377-2611
Address: Hermiston, OR 97838
4. Happier With Dogs — La Pine, OR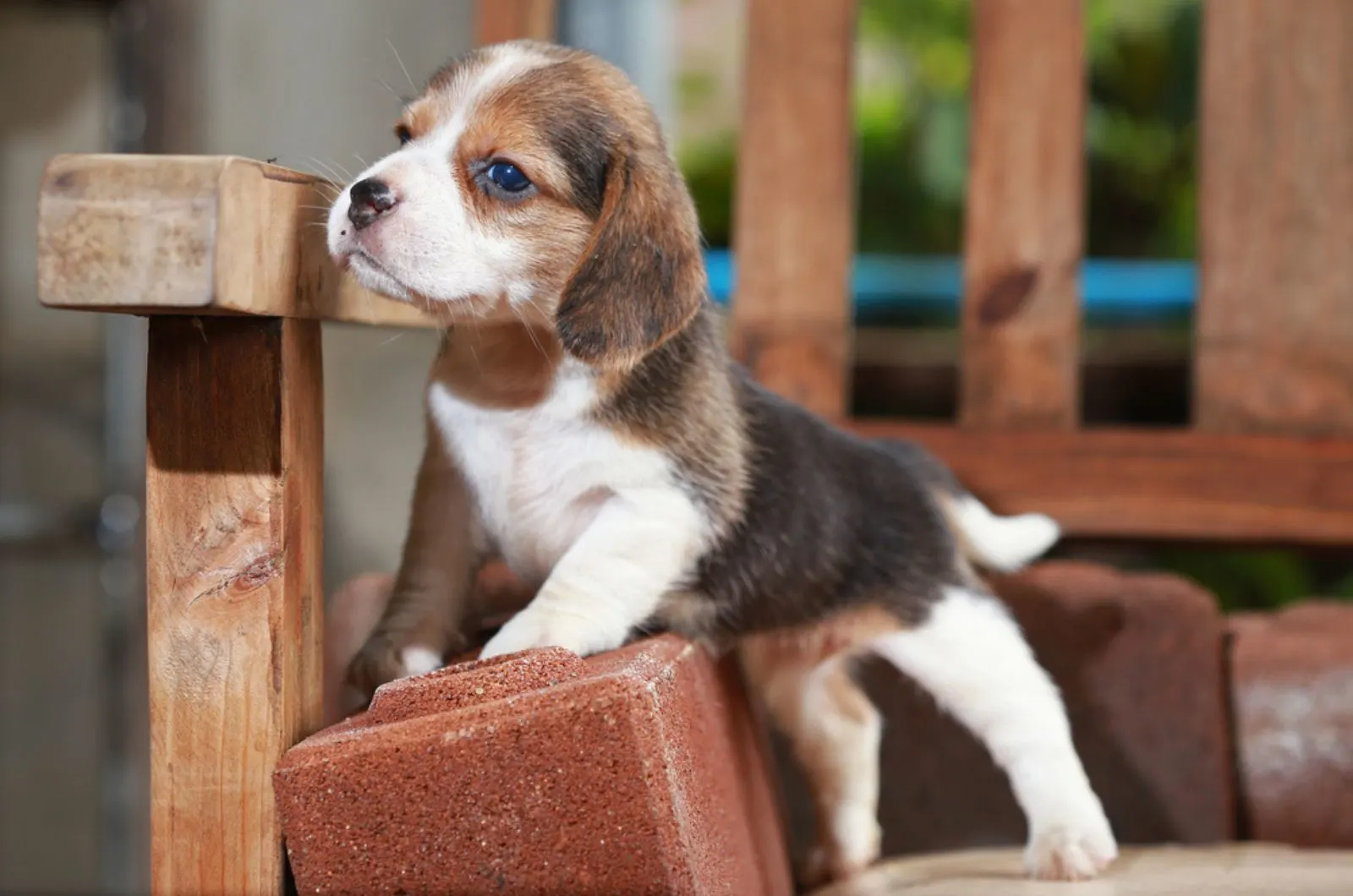 Happier With Dogs is a relatively small, but definitely efficient, Beagle breeder located in the town of La Pine, Oregon.
They breed their Beagles for temperament and it is their aim to pair happy puppies with happy families. So far, it appears that they have been pretty successful at that.
Since they are a small organization, they don't produce that many litters per year, and the waiting times can get fairly long sometimes.
For that reason, you should get in touch with them as quickly as possible and reserve your puppy, if you deem them to be the best one for you from this list of Beagle breeders in Oregon.
They offer Beagles of many colors, including the traditional tri-colored and the diluted blue Beagle.
Breeder Info And Contact
Website: Happier With Dogs
Email: [email protected]
Phone: 541-977-8856
Address: 53065 Alps Ct, La Pine, OR 97739, United States
5. Sundown Acres — Roseburg, OR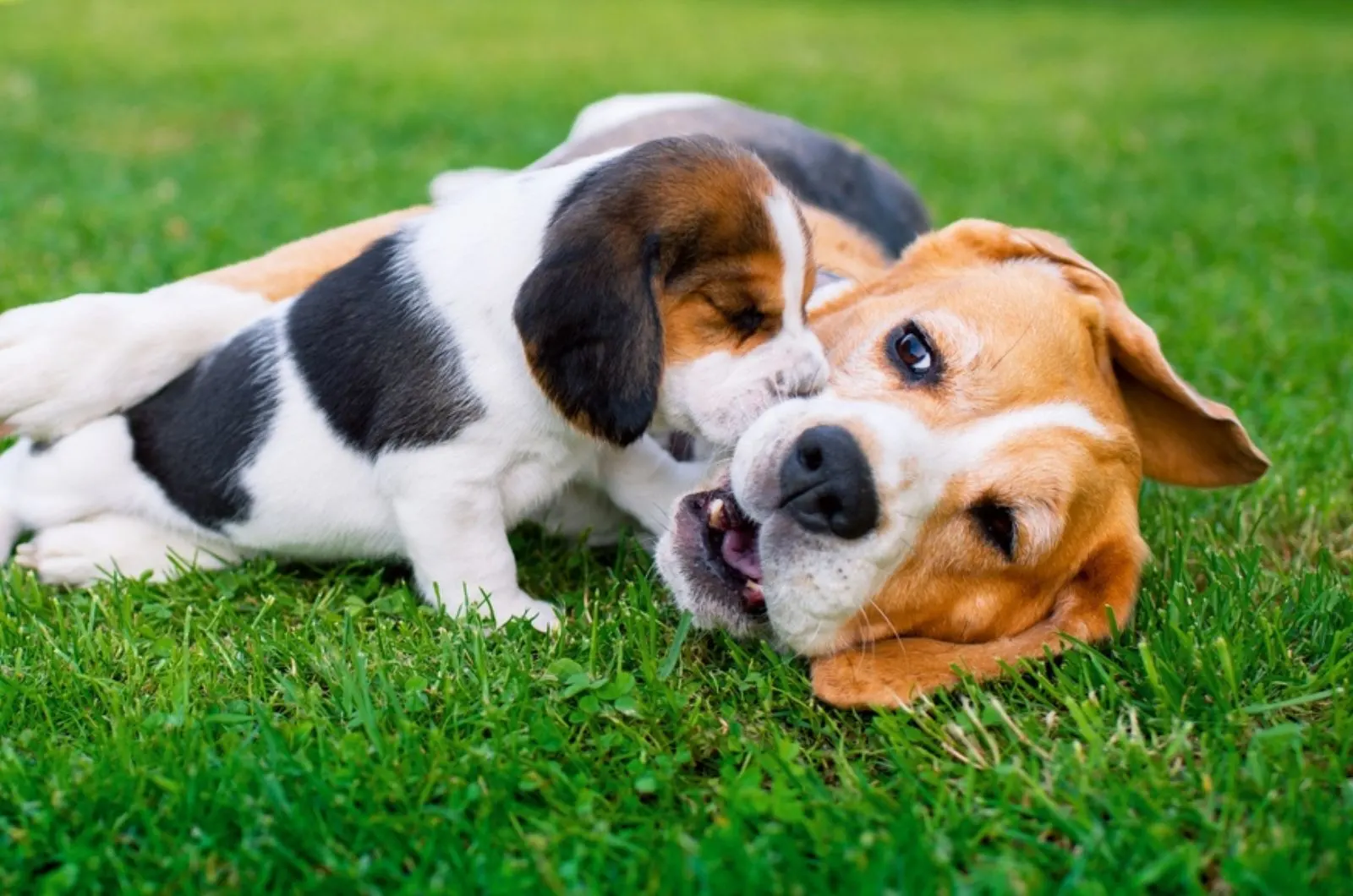 Sundown Acres is a Roseburg-based breeding facility that has been operating for over five years now. They started with exclusively show-quality Beagles, but now they have pet-quality Beagles, as well.
Sundown Acres produces Beagles in two color varieties: the classic tricolor one, which consists of brown, black, and white, and the bicolor variant of red and white.
When it comes to the size of these pooches, they typically fall comfortably within the parameters of standard Beagles, which is to say they have a maximum weight of 25 pounds and a maximum height of 15 inches.
The Beagle parents of the puppies are champions themselves, and each one comes from a long line of champions.
During their puppyhood, these Beagles receive a lot of love and are raised in a socialized home environment. They are basically treated as family members.
Breeder Info And Contact
Website: Sundown Acres
Email: [email protected]
Phone: 541-679-6500
Address: 881 Lockwood Rd, Roseburg, Oregon, 974718608
6. Wy'East Beagles — Hood River, OR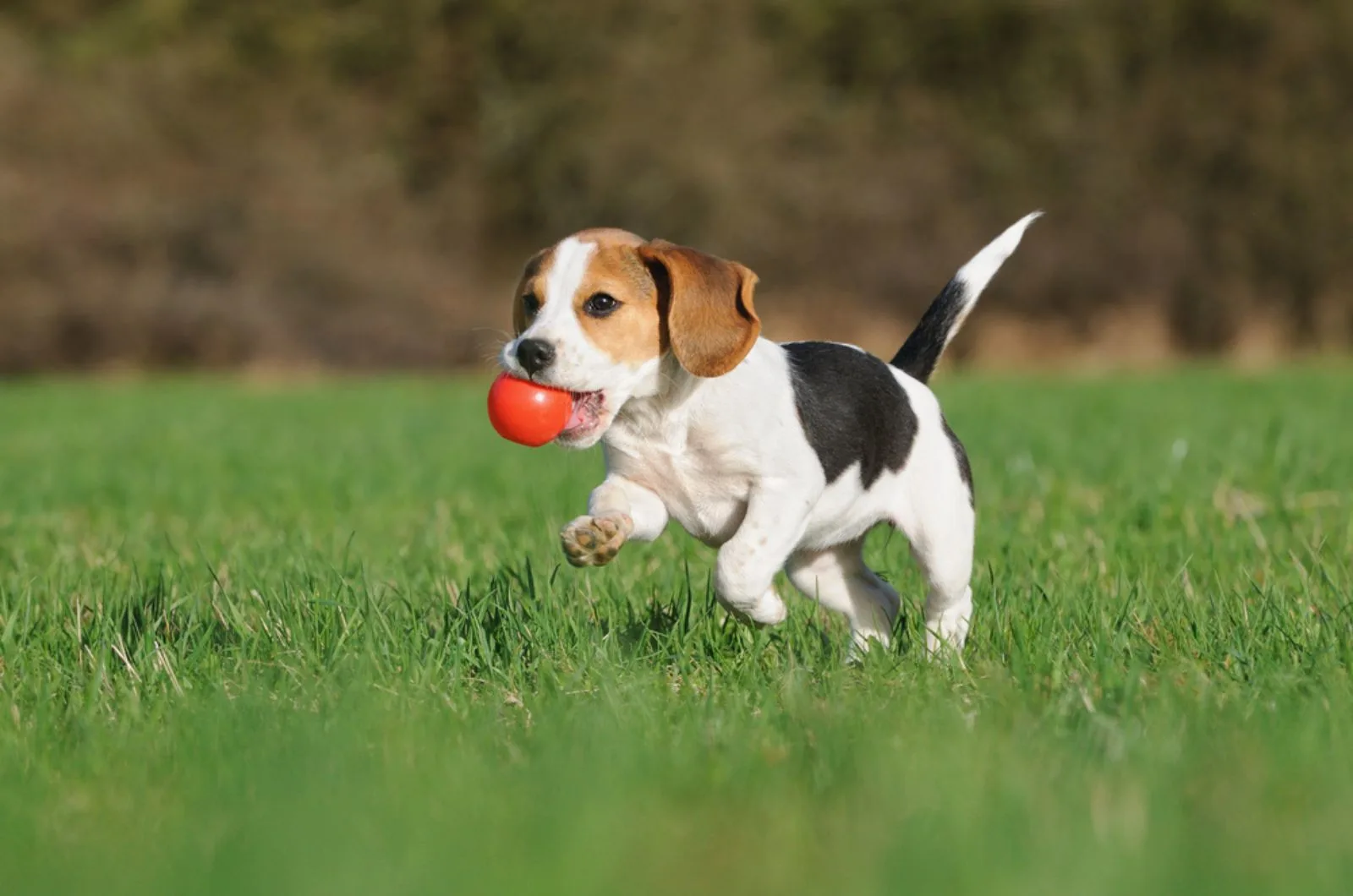 Our next entry on the list of Beagle breeders in Oregon is yet another small, but reliable establishment.
If you live in the Pacific Northwest area of the United States and are interested in breeding, training, and owning Beagles, chances are that you've already heard of Wy'East Beagles.
If you haven't, here is some basic info about them. They are situated in Hood River, a small community in Oregon's Hood River County. These breeders have been producing purebred, high-quality beagles for a long time now.
Wy'East Beagles also raise other pets, like Beagle mixes and other dog breeds, as well as rabbits. You can reach them whenever you have questions because they are available all day.
Breeder Info And Contact
Website: Wy'East Beagles
Phone: 541-340-0104
7. NW Pocket Beagles — Willamette Valley, OR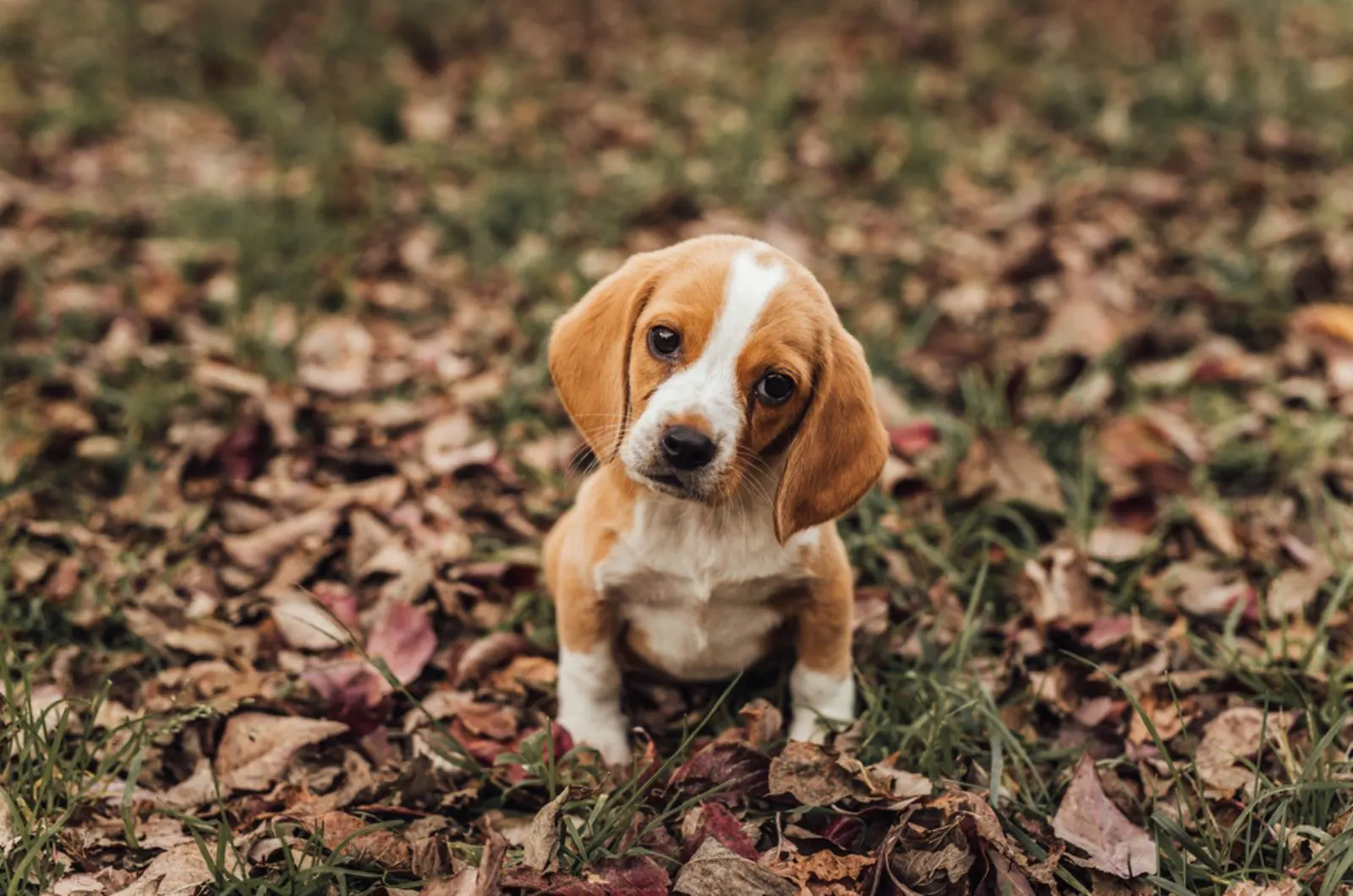 Are you an Oregonian who wants to adopt a pocket Beagle? Are you starting to get frustrated due to the lack of options in your state? Don't worry, though. You might find the ideal pocket Beagle at NW Pocket Beagles.
Northwest Oregon is where NW Pocket Beagles is located. They developed a passion for the breed and started breeding and caring for pocket Beagles.
Their litter has grown significantly since they first adopted the two dogs, to the point where they have started offering Beagles for adoption.
There are currently two male and four female old English pocket Beagles at NW Pocket Beagles. Within the next year or so, this litter will grow.
The breeders claim that educating people about the advantages of owning Beagles and spreading the joy they bring to families is their life's work.
By the way, if you're into pocket versions of dogs, check out our in-depth guide to the lovely pocket Bully.
Breeder Info And Contact
Facebook: NW Pocket Beagles
Email: [email protected]
Beagle Breeders In Oregon FAQ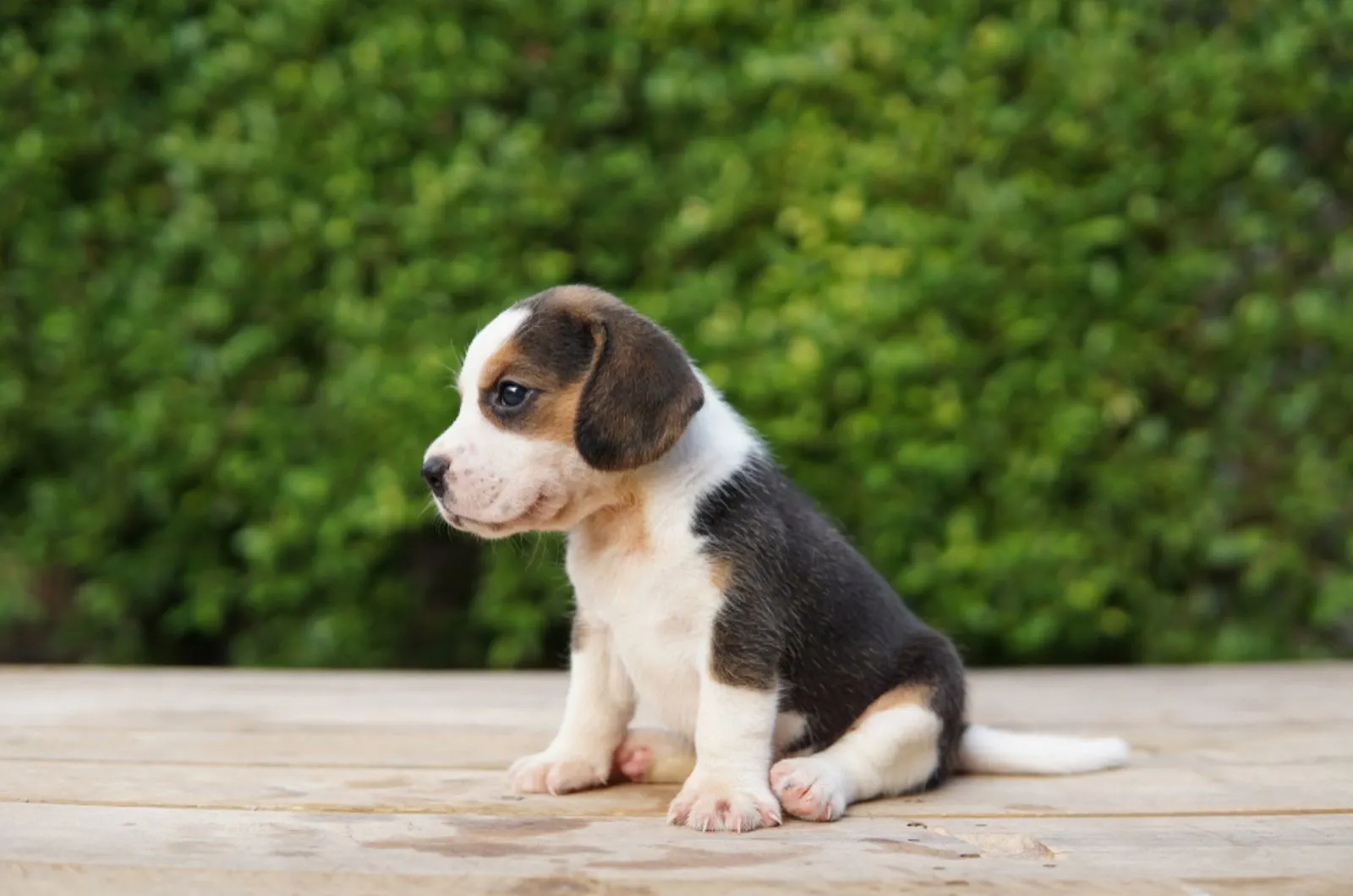 After listing the top Beagle breeders in Oregon, it's time to switch our focus to some of the most frequently asked questions about adopting a Beagle puppy.
You will probably be asking yourself these same questions, so why not stick around for the answers? Whether you want to know the price of a Beagle puppy, or you need some help with choosing the right breeder, we have got you covered.
How Much Does A Beagle Puppy Cost In Oregon?
The typical cost of a Beagle puppy in Oregon is between $400 and $1,000. However, there are instances of breeders charging over $1,500 for their pups, and it's not even that surprising.

Of course, a variety of circumstances, including the pup's pedigree, parentage, health, and reputation of the breeder, would affect the cost.

In addition to the puppy's cost, it would be prudent to think about the additional associated expenses. For instance, you might want to buy your puppies the necessities like food, shelter, and grooming supplies.
How To Choose The Right Beagle Breeder For You
Every Beagle has a considerable contribution from the breeders, and this contribution continues even after you bring the dog home. You must realize how crucial it is to choose a reliable Beagle breeder before you set out to purchase one.

There are some breeders that have cultivated enough of a reputation that it speaks for itself, like the one in Whitewright, Texas, or a couple of facilities in Iowa. However, when it comes to the state of Oregon, things are a bit more complicated.

Related: Top 7 Beagle Breeders In Texas: Where To Find Your New Pet

Here is a checklist of criteria to consider when selecting a reputable Beagle seller or breeder: health, bloodline, environment, and paperwork.

The first item on your list to verify is the well-being of your Beagle. Your dog should generally seem cheerful. It should also always be clean and well-groomed, never thin and frail-looking.

Additionally, you need to have a veterinarian examine your dog. It can include getting a microchip and getting their first vaccination.

Your puppy's parents will be able to tell you what to anticipate from your new pooch as it develops. As a result, you need to check them to see if they're in good health or have a bad temperament.

You should also look into the surroundings in which your dog lived. In general, you should avoid dealing with breeders who want you to meet them somewhere else and won't let you visit the actual facility.

Making sure that you have all the necessary papers is your responsibility when getting a new puppy.

Here is what you need to ask for: proof of microchipping, a document attesting to a change of ownership, paperwork with your dog's genealogy, and a contract or conditions you and the breeder agreed to.
How To Prepare Yourself For Owning A Beagle
Adopting a new Beagle puppy might be a stressful process for both you and the pup to go through.
The thrill and elation of having a new baby might build up and make your preparations challenging.

So, if you're bringing home a new Beagle puppy, below are some advice and guidelines you can use.

If you don't know where to begin, you may make a shopping list and start with the following: sleeping crates, puppy food, water and food bowls, collar and leash, doggie toys, and some grooming supplies.

Dog-proof your house. Like all other puppies, Beagle pups may experience stress in their new surroundings. Furthermore, if you don't prepare your home, they might harm you or your possessions.

Introduce your dog to the family members gradually. If there are more than five people living at your house, avoid converging all at once and introducing your dog to everyone.

And finally, treat your dog with patience.

It's likely that things won't go as expected and that adjusting to your new life with your Beagle won't be easy. You must, however, exercise patience and give yourself time to acclimate.

Keep in mind that your dog will have a tougher time adjusting than you. Therefore, be sure to be patient and give it time to work itself out.
Conclusion
It's understandable why Beagles are among the most well-liked dogs in the United States. They have a happy disposition, are cute, simple to maintain, and playful.
How can you distinguish between high-quality and low-quality Beagles? High-quality Beagles are nurtured in a safe setting where they have enough chances to interact with people and play.
Now that you have a list of the best Beagle breeders in Oregon, along with all of their details, you can do your research, get in touch with them, and find out who has the best quality Beagle pups.
That way you can make a well-informed decision before bringing a little furry baby into your loving home.
Read Next: 7 Afghan Hound Breeders You Should Check Out