Afghan Hounds breathe with elegance. They're dogs showered in grace and sprinkled with charm. No one can stay indifferent about these magnificent dogs.
Afghan Hounds are great pets, but I guess you already know that because you're looking for the best Afghan Hound breeders in the States.
Don't worry because I've got your back. The breeders you'll meet today are all approved by the American Kennel Club (AKC). This is more than enough for me to consider them as being reputable breeders.
All you have to do is contact one of the breeders and ask about their available puppies. Don't be discouraged if you have to wait for available litters. When it comes to Afghan Hounds, the wait is worth it!
Now, let's dig into the content and meet the top 7 best Afghan Hound breeders in the States!
Afghan Hound Puppies For Sale In The States
The most important thing you need to know about Afghan Hound puppies from these breeders is that they're all from 100% pure bloodlines. They're real Afghans, of great quality, waiting for you to come over and meet them.
1. Dragonfly Afghans, CT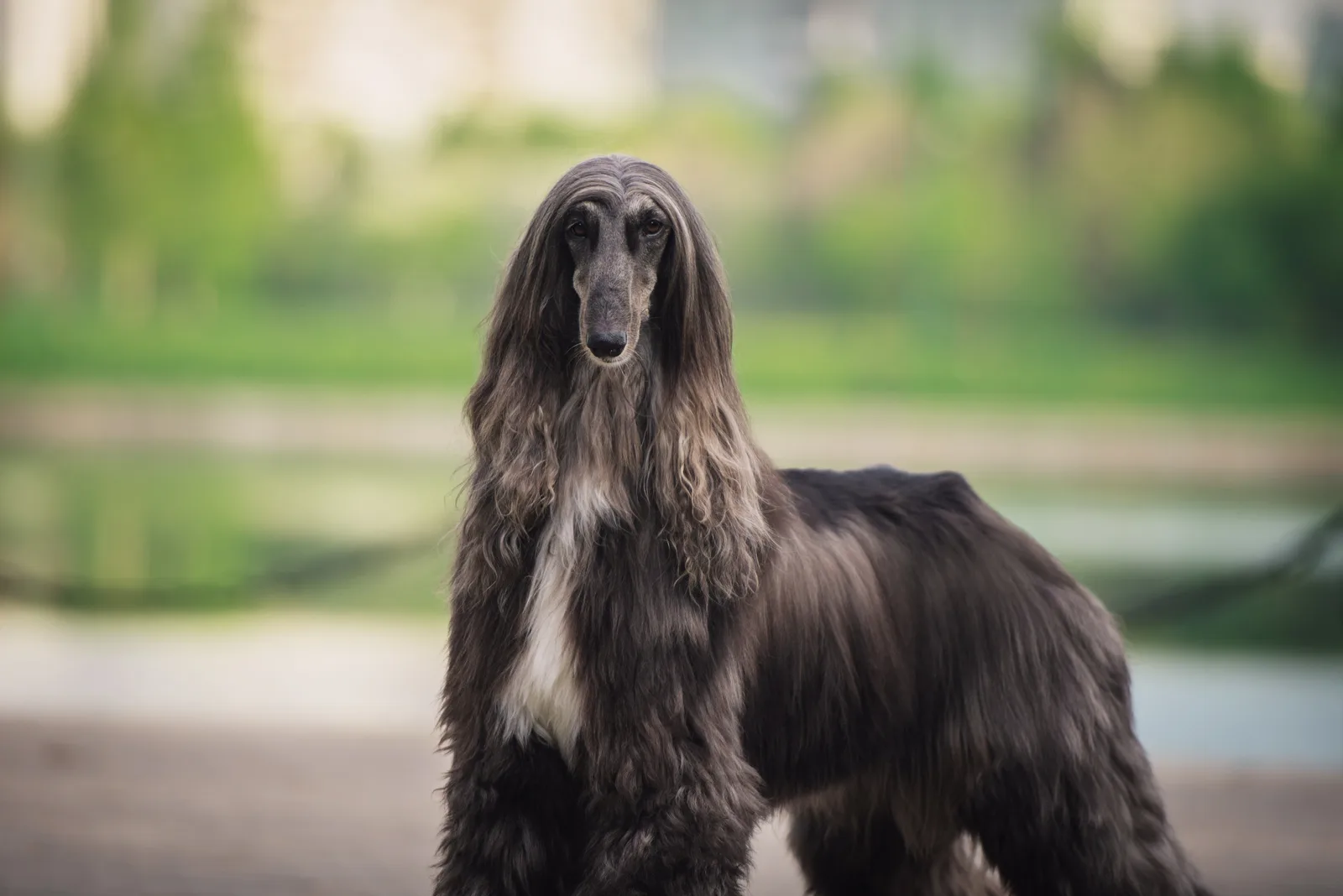 Lucia Brown has been breeding wonderful Afghans since 1982. Today, she enjoys sharing the love for breeding between Afghans and Havanese pups.
Here, at Dragonfly Afghans, being the best is the only thing that matters, and I'm not talking about winning competitions at dog shows.
Lucia strives to raise the healthiest puppies, and provide them with lots of love and care so they grow up into well-socialized canines fit for any family.
Lucia is an AKC Breeder of Merit. She has her dogs compete in AKC dog-show events all the time. The proof lies in the numerous champions coming from these kennels.
Dragonfly Afghans are one of the best dogs for family members that you can wish for. Give them a call and get introduced to the spectacular world of Afghan Hounds!
Be prepared because Afghans usually cost a lot of money.
Breeder's details
Website: Dragonfly Afghans
Location: Monroe, Connecticut
Phone: 203-543-8989
Email: [email protected]
2. Bourgeois Kennels, NV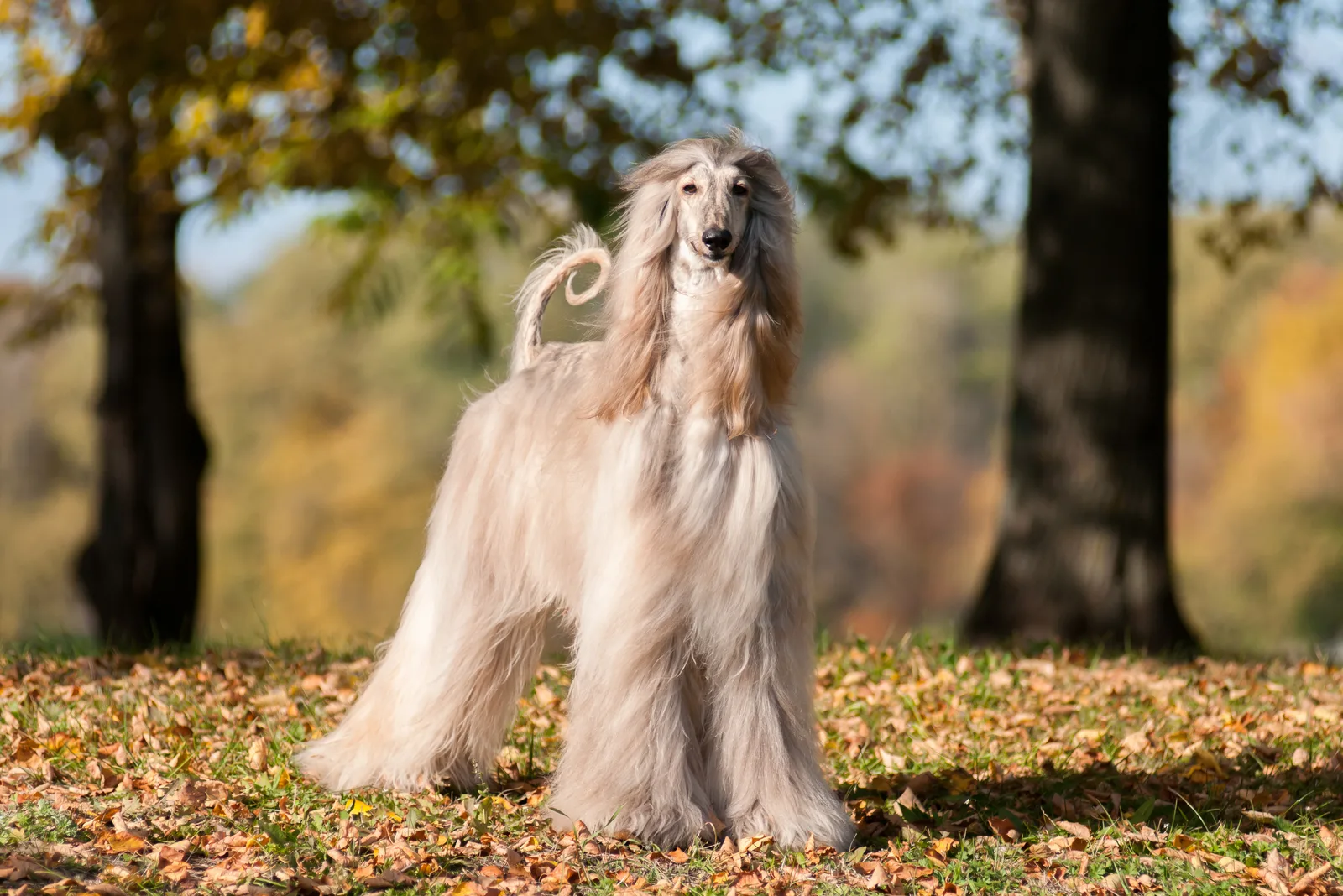 Oh, my… 2013 was a decade ago! That's exactly when Michelle started Bourgeois Kennels – a home to lovely Afghan Hounds.
Bourgeois Kennels is actually a family business hidden away from the noise and the crowd. This is a sweet haven for dogs to enjoy their lives and simply be… dogs!
The kennels are still polishing their breeding program, but they already have exceptional specimens with the finest temperaments. A future puppy buyer must know that with each Bourgeois Afghan comes AKC registration paperwork. This is valid proof that these Afghans are purebred dogs.
This kennel is yet to become a registered AKC National Breed Club Member, but I have a feeling it will happen pretty soon.
Bourgeois Kennels is a place where puppies have a one-year health guarantee for all congenital health conditions. They're covered with Embark tests on multiple issues, too!
Once you adopt a Bourgeois Afghan, you will get lifetime support from this breeder.
Breeder's details
Website: Bourgeois Kennels
Location: Reno, Nevada
Phone: 619-302-7774
Email: [email protected]
Social media: Facebook and Instagram
3. 4 Paws Pet Care, KS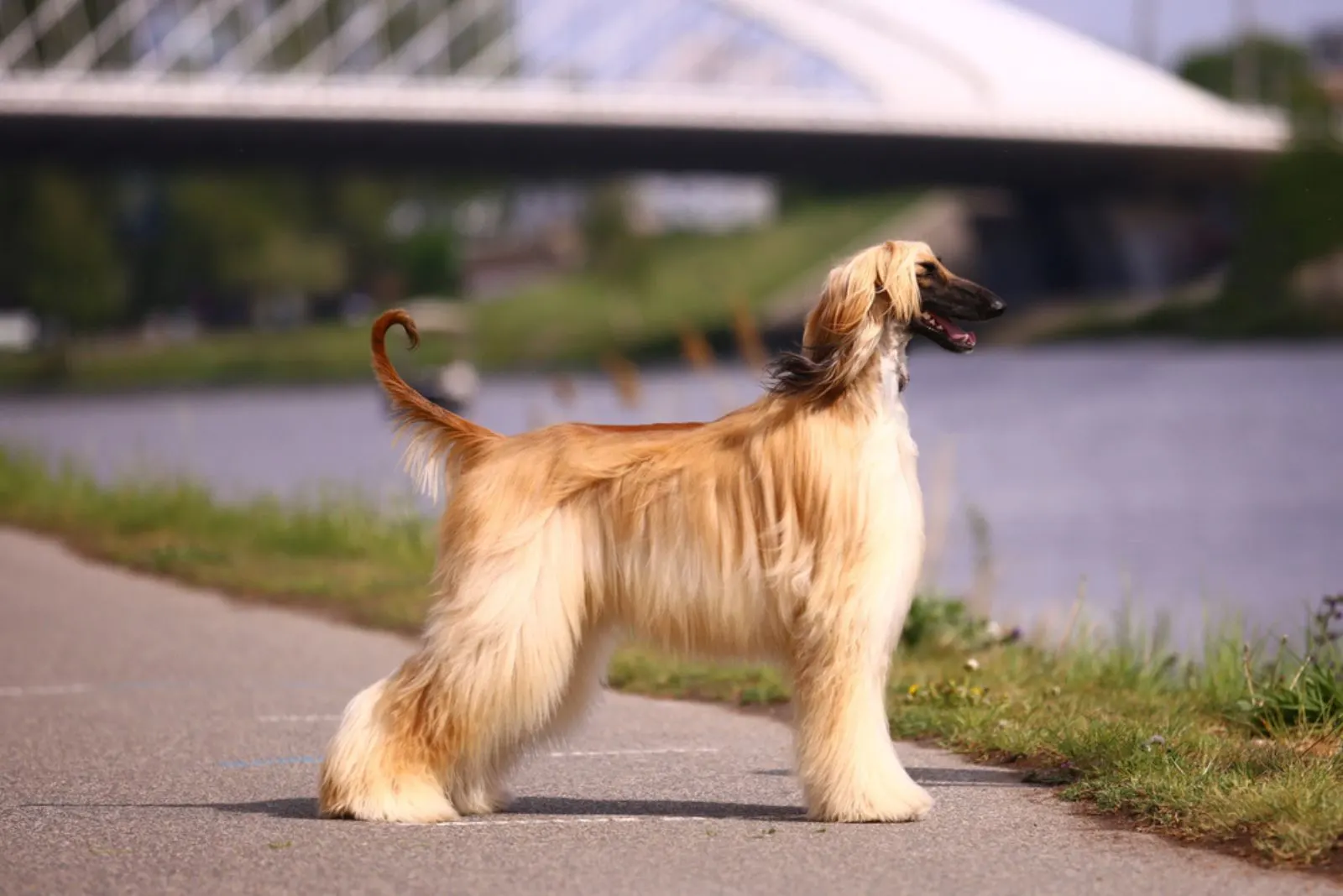 For more than 40 years, Debe Knight, from 4 Paws Pet Care, has been a professional groomer, making sure that every dog that walks through her door leaves looking stunningly beautiful. She's a Kansas State Licensed Retail Breeder.
Ever since Debe started breeding dogs, she has been focused on Airedale Terriers, Bearded Collies, Poodles, and Golden Retrievers.
However, the year, 2022, has brought some new interests: Afghan Hounds, Irish Setters, and Miniature & Toy Poodles.
As you can see, Debe is pretty into breeding dogs and helping everyone get their best friends the safe way.
I'm really excited to see what the future will bring to Debe and her purebred puppies. I believe quality is guaranteed at all costs!
Breeder's details
Website: 4 Paws Pet Care
Location: Herington, Kansas
Phone: 785-258 – 2539
Email: [email protected]
4. Kominek Afghans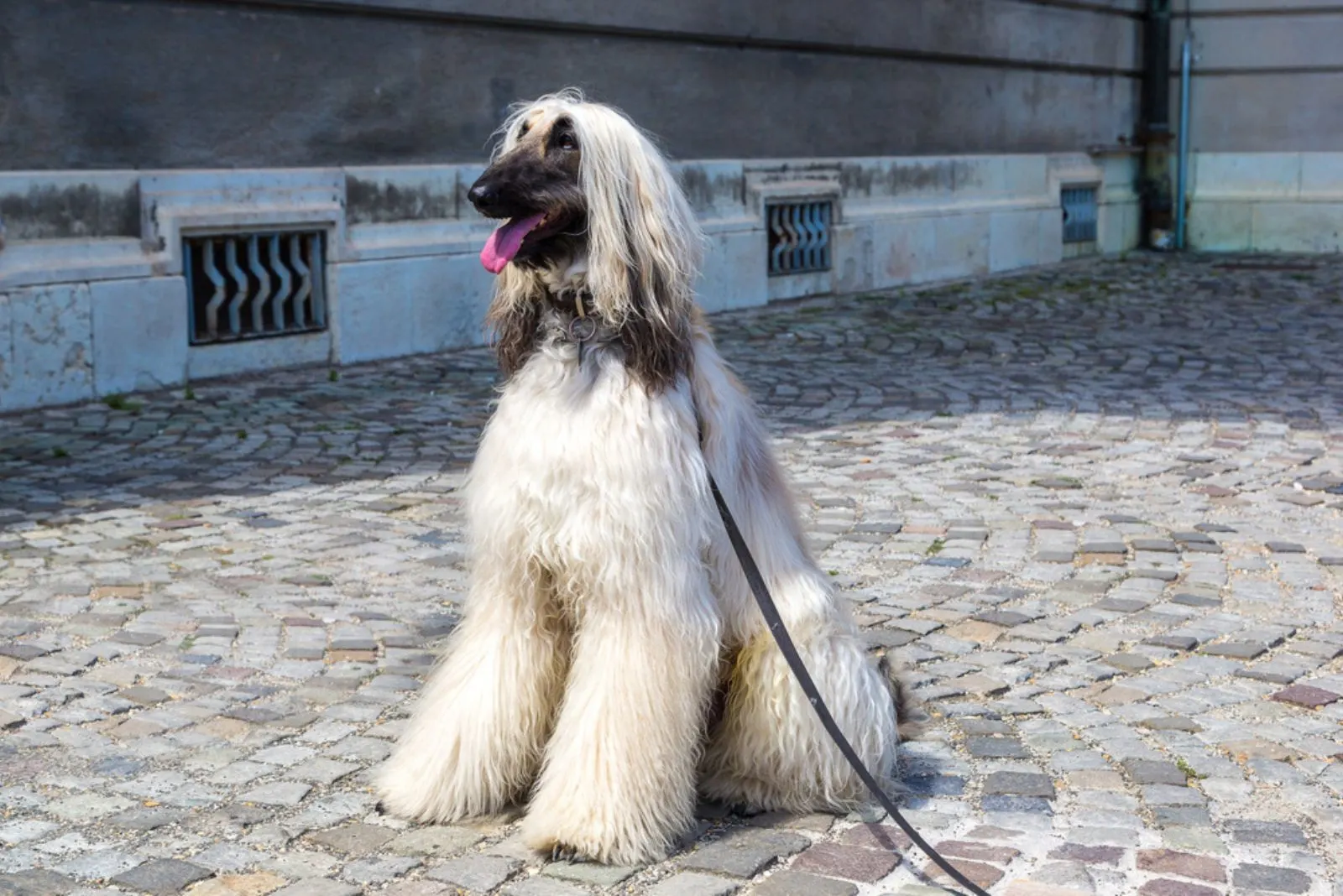 Kominek Afghans is a well-known name in the world of Afghan owners and lovers. This is one of the few Afghan Hound breeders who takes part in open-field hunting with these dogs. This is one of the many things that make Kominek Afghans spectacular.
Now, this breeder doesn't have an official website, but no one says he should. Instead, you can reach him through Facebook or the AKC Marketplace.
Kominek Afghans have been around for 20 years. For the past five years, this breeder has produced nothing but champions. The excellence of his Afghans is something that amazes lots of Afghan lovers, including myself.
These Afghans are top-quality, coming from pure and tested parents, so there are no hidden health conditions transferred onto the offspring.
Breeder's details
Social media: Kominek Afghans
Location: Limestone, Tennessee
Phone: 205-757-0290
Email: [email protected]
5. Kamy Afghans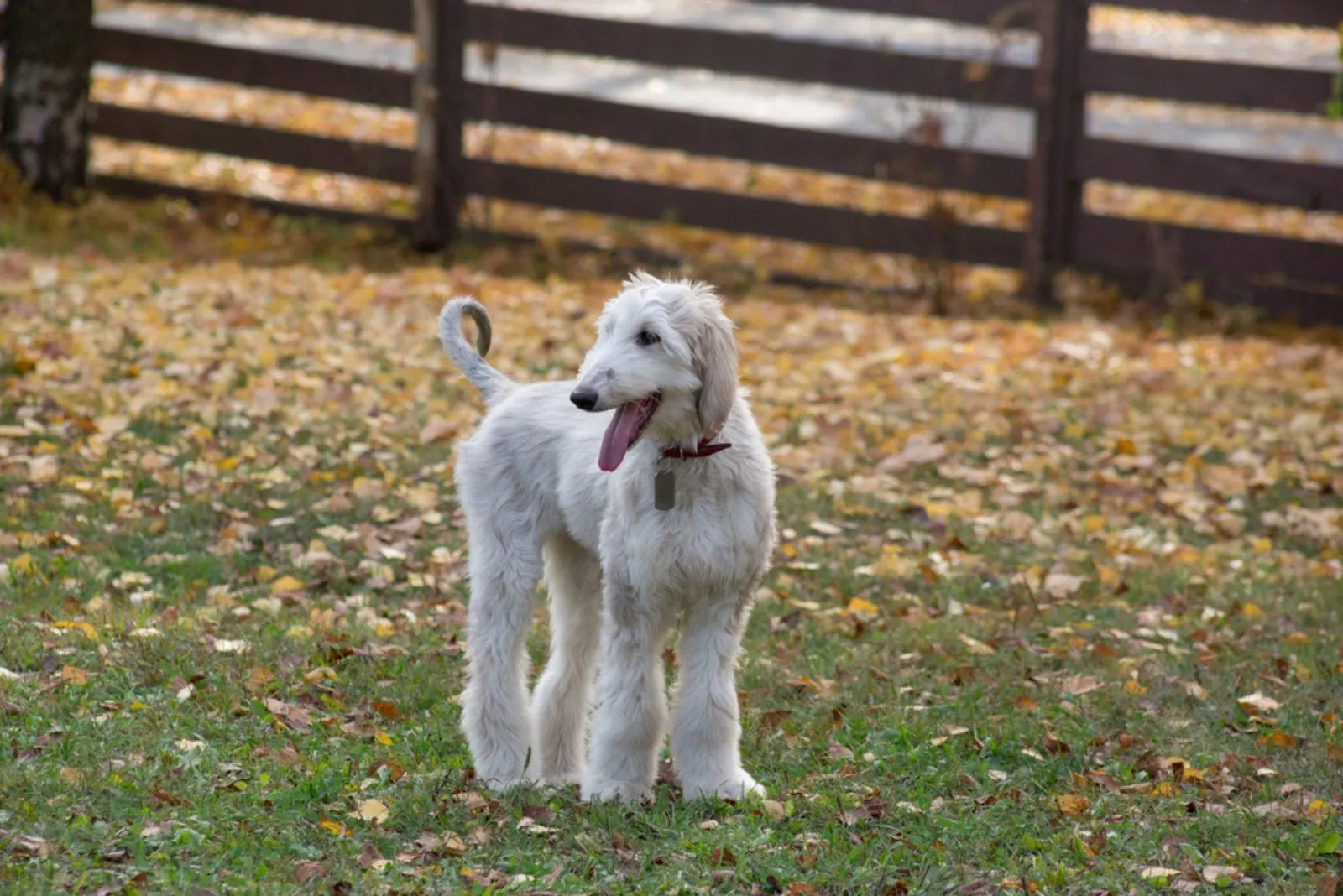 Kamy Afghans is another breeder without an official website, but you can always check their Facebook page.
Come on over, and don't be afraid, because Taka and Kaz Miura have been breeding Afghans for more than 30 years. How incredible is that?
Kamy Afghans is the place you visit if you want champion bloodlines fit to be your companions, and also canines that run the dog show ring. The couple has been into showing dogs for decades now. Their Afghans have won titles in numerous AKC and JKC (Japanese Kennel Club) events.
If you want a pup with a pedigree, and you're thinking of enrolling your Afghan into competitions, then Kamy Afghans is a good starting point. Contact them because they also arrange shipping no matter where you live.
Breeder's details
Social media: Kamy Afghans
Location: Phelan, California
Phone: 310-365-7902
Email: [email protected]
6. Divine Standards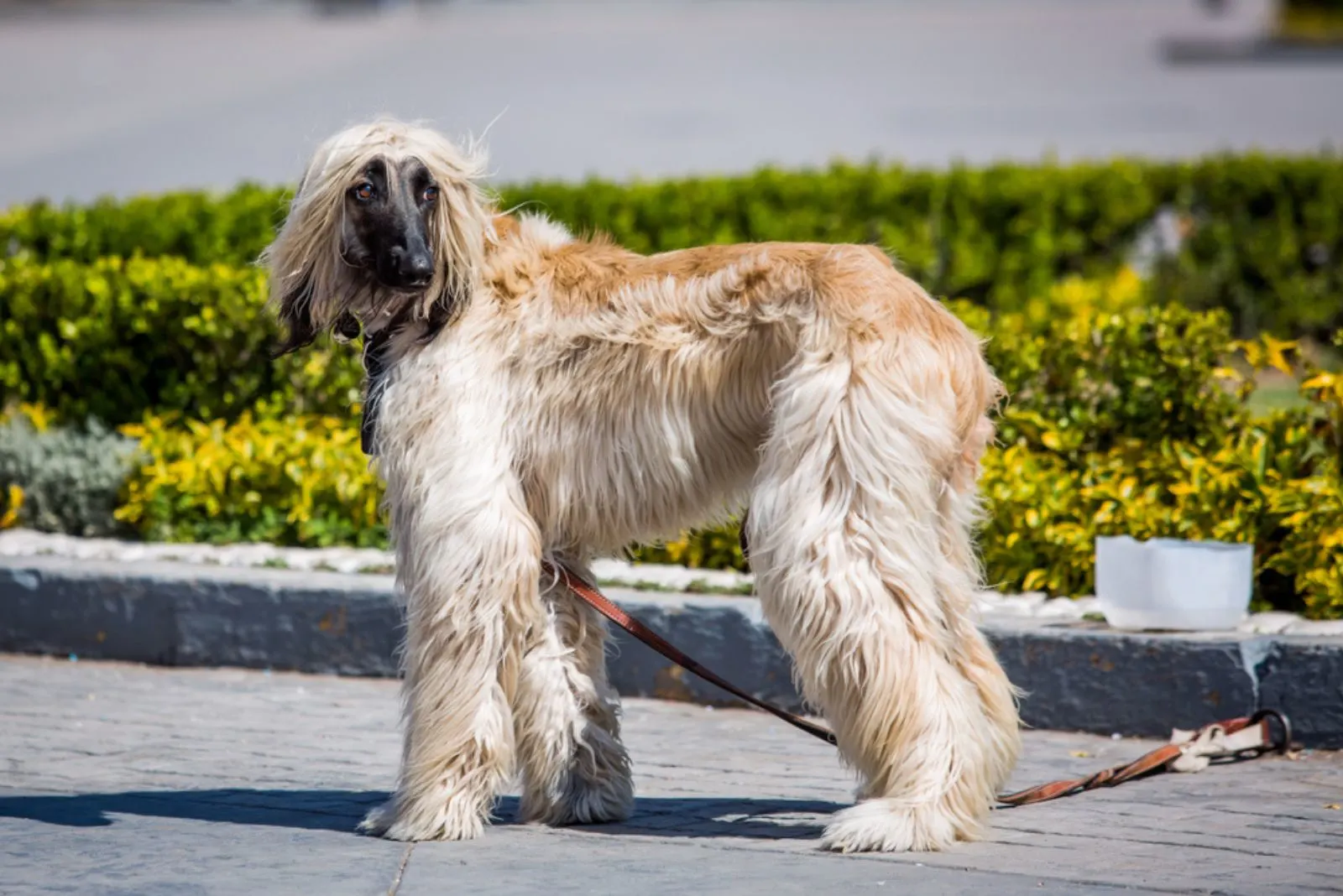 Divine Standards and Sighthounds is a place you must visit if you're an avid dog lover. Here, you can find Standard Poodles and Afghan Hounds. And, let me tell you something: you won't find more graceful dogs in the entire canine kingdom than these two.
Divine Standards is run by Theresa Vanderberg – a woman who really knows what she's doing. Theresa is fully committed to her dogs, and raises them all with equal love and care. What's so special about Divine Afghans is that they're all home-born and raised.
Once the puppies are born, Theresa will make sure they're regularly dewormed and up to date with all their vaccinations. Your new Afghan puppy will come microchipped and pre-spoiled.
With each puppy, there will be AKC registration papers. Puppies will be sold on a spay/neuter contract, so if you're not looking for an Afghan that will join your stud service, don't ring that phone number below.
Otherwise, please do so!
Breeder's details
Website: Divine Standards
Location: Bonduel, Wisconsin
Phone: 920-809-7378
Email: [email protected]
Social media: Instagram
7. Aristo Afghans, MI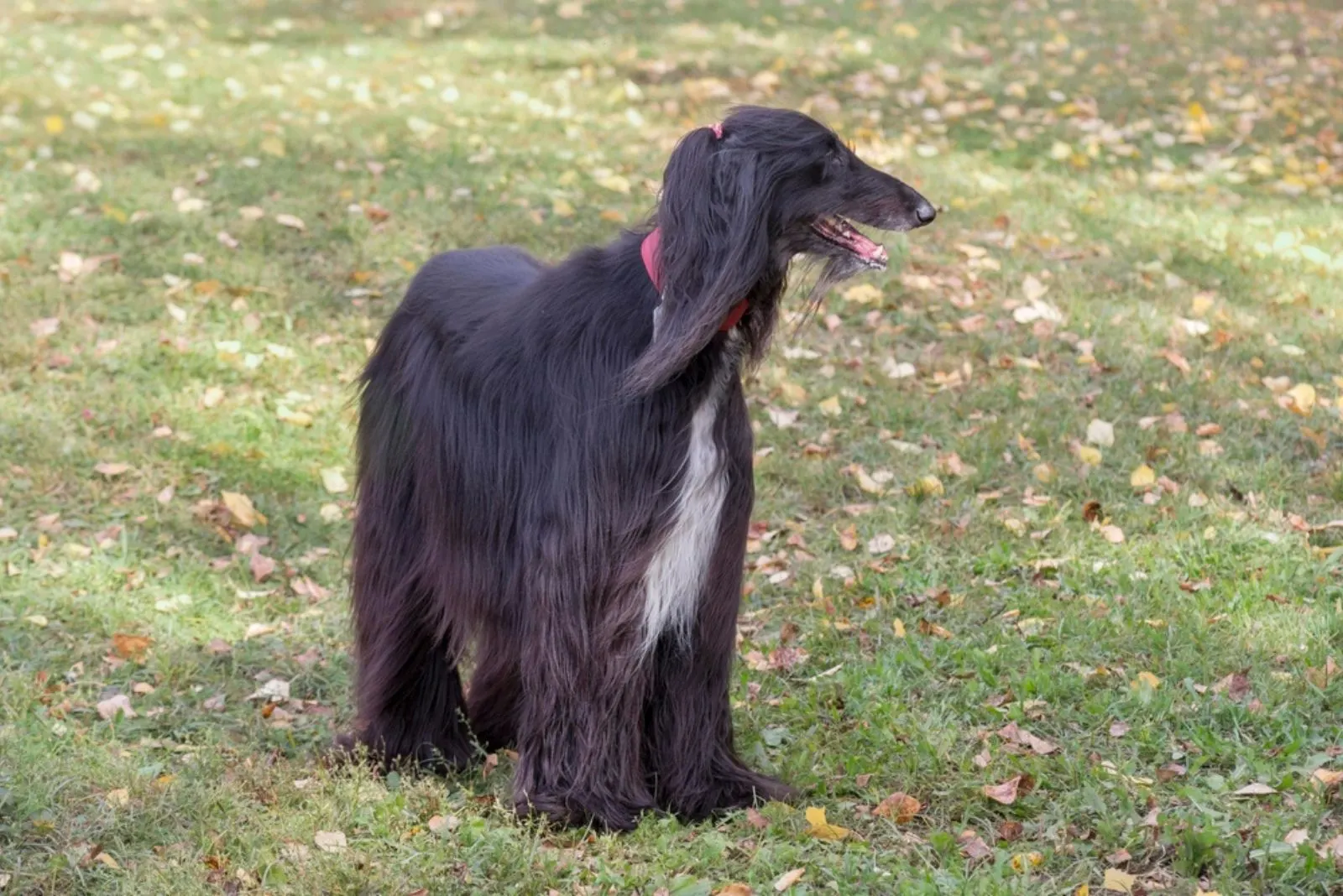 At Aristo Afghans, dogs aren't just dogs. They're valued family members, and the best friends anyone could ever wish for.
The reason why I chose Aristo Afghans to be featured on this list is not because they breed beautiful pups, but because they breed 100% healthy Afghans. The proof lies in their Embark tests, which will always come back clear, without any disease indications.
Aristo dogs are tested on more than 210 degenerative issues such as degenerative myelopathy, IVDD, cataracts, heart conditions, etc.
Aristo Afghans are simply stunning dogs, and they usually come in black and tan, or red and cream. Their luxurious coat is a clear sign that the breeder takes good care of their dogs from day one.
If you pick an Aristo Afghan as your pet, you won't make a mistake… that's for sure!
Breeder's details
Website: Aristo Afghans
Location: Battle Creek, Michigan
Phone: 269-202-8665
Email: [email protected]
Social media: Facebook
FAQs
What's The Average Life Expectancy Of An Afghan Hound?
Afghan Hounds are dogs that are blessed with a fairly long lifespan.

If you buy a puppy from a registered breeder that can be found in the breeder directory of The Afghan Hound Club Of America, Inc (an AKC parent club), then you should have nothing to worry about. Keep your Afghan clean, groomed, fed, and checked by the vet and he will live to the maximum of his expected years.

For Afghans, the average lifespan is 12 to 14 years, which is quite impressive.
Are Afghan Hounds Good Family Friends?
Afghan Hounds are dogs made to be companions and family members. They are super friendly and affectionate canines that will fit into any family. You will enjoy living with an Afghan because they have their humans in their focus all the time.

Of course, they expect the same in return, but who wouldn't love those gorgeous pooches?

Afghans are blessed with impressive intelligence. Although they may be a bit stubborn, which can affect their trainability, Afghans learn fast, and they don't mind the training. Well… not as long as you provide lots, and lots of exercise to suit their high energy levels.
To Sum Up…
The mentioned Afghan Hound breeders are among the best ones in the States.
What's so great about every single one of these breeders is that they put the dog's health first. Everything else comes second.
All of the breeders you saw here today are people you can absolutely trust. They're hard-working and completely focused on the well-being of their furry friends. This leaves you no room to worry.
All that's left to do is pick up the phone and contact one of these breeders with confidence!
Read Next: 13 Dog Breeders In Wisconsin: All Trusted Sources