Beagles are a breed of dog characterized by extreme friendliness, joyfulness, and curiosity. The American Kennel Club (AKC) currently has them in seventh place on their list of the most popular dog breeds in the United States.
If you are from Florida and looking to bring a Beagle into your home, then you will definitely be interested in this list of best Beagle breeders in Florida. It contains thirteen of the best and most reputable breeders that are located in the Sunshine State, and whichever you choose, you probably won't be wrong.
So whether you live in Miami, Orlando, Tampa, or any other Floridian town, check this list out and you will certainly find a breeder near you.
Beagle Puppies For Sale In Florida
Since they were developed to hunt in groups, Beagles are sociable and generally laid-back. They are also friendly, endearing, joyful, and companionable, which are all traits that make them wonderful family pets.
What more reason do you need to go out and get one? To help you out with that, we've collected all the finest Beagle breeders in Florida and put the into one place.
You don't have to spend hours on the internet, searching each and every corner for that one breeder that has quality puppies, good prices, and is located close to you. Whether you're looking for a lemon-colored, tri-colored, or bluetick Beagle, you can just read this article and pick one of the 17 Beagle breeders we have listed.
1. Leroy's Country Pups Breeder — Tampa, FL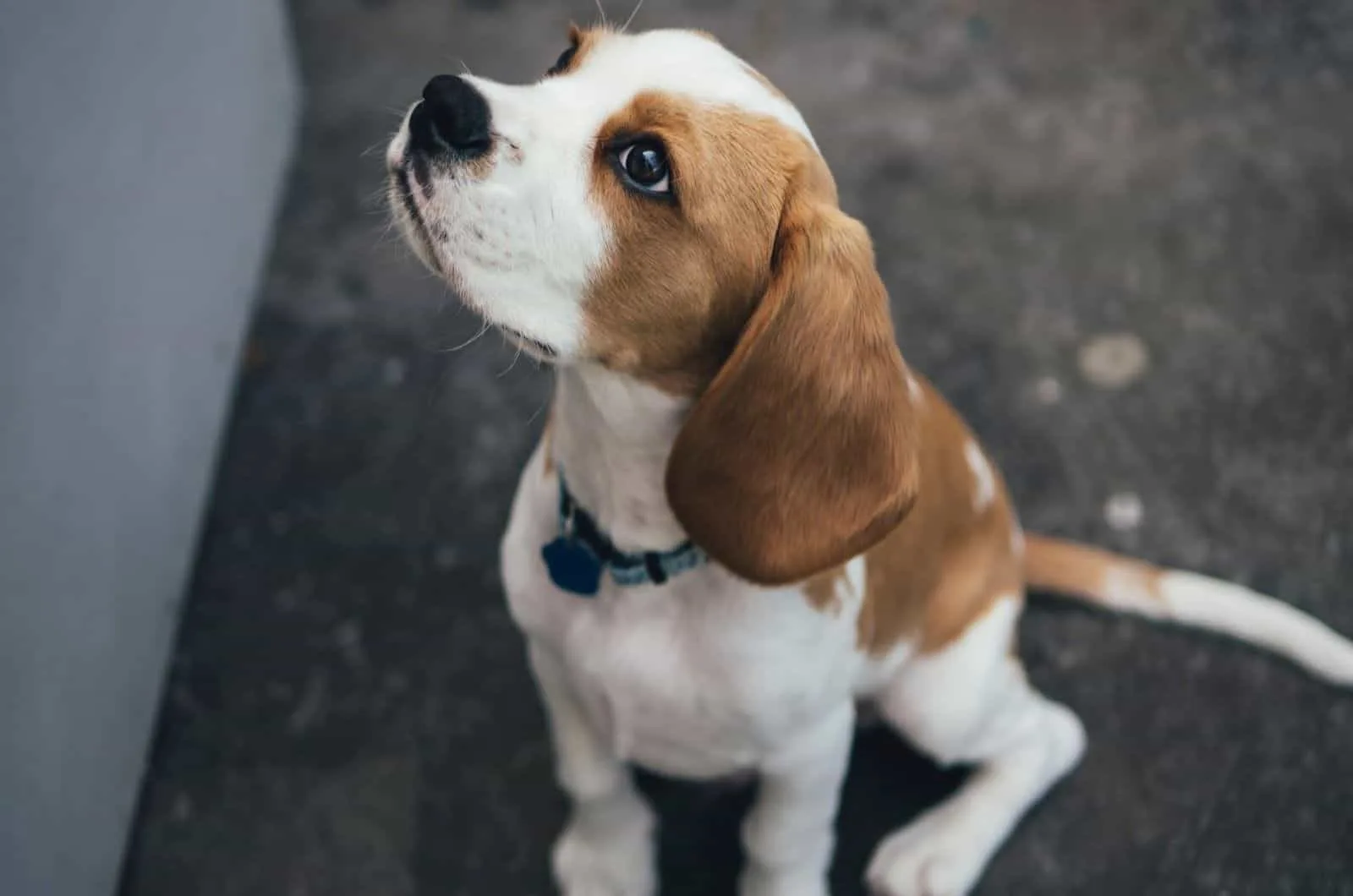 This family-owned kennel, which is based in Tampa, Florida (or Lithia, to be more specific), raises Golden Retriever and Beagle puppies. From the moment they are born until they are adopted by their new family, the puppies are showered with love.
They have been exposed to a wide range of sights, sounds, and people, which helps them become more sociable and adaptable to their surroundings.
A certified Florida veterinarian regularly performs routine examinations on their Beagle puppies. Before moving into their new homes, they also receive their initial round of vaccinations and are dewormed. All of their available Beagle puppies are AKC-registered and are delivered to their new homes with only a limited registration.
Leroy's Country Pups Breeder Contact Info
Website: Leroy's Country Pups
Phone: 813-293-8889
Address: 1516 Thompson Rd, Lithia, Tampa, FL 33547
2. Blackhawk Kennels — Raiford, FL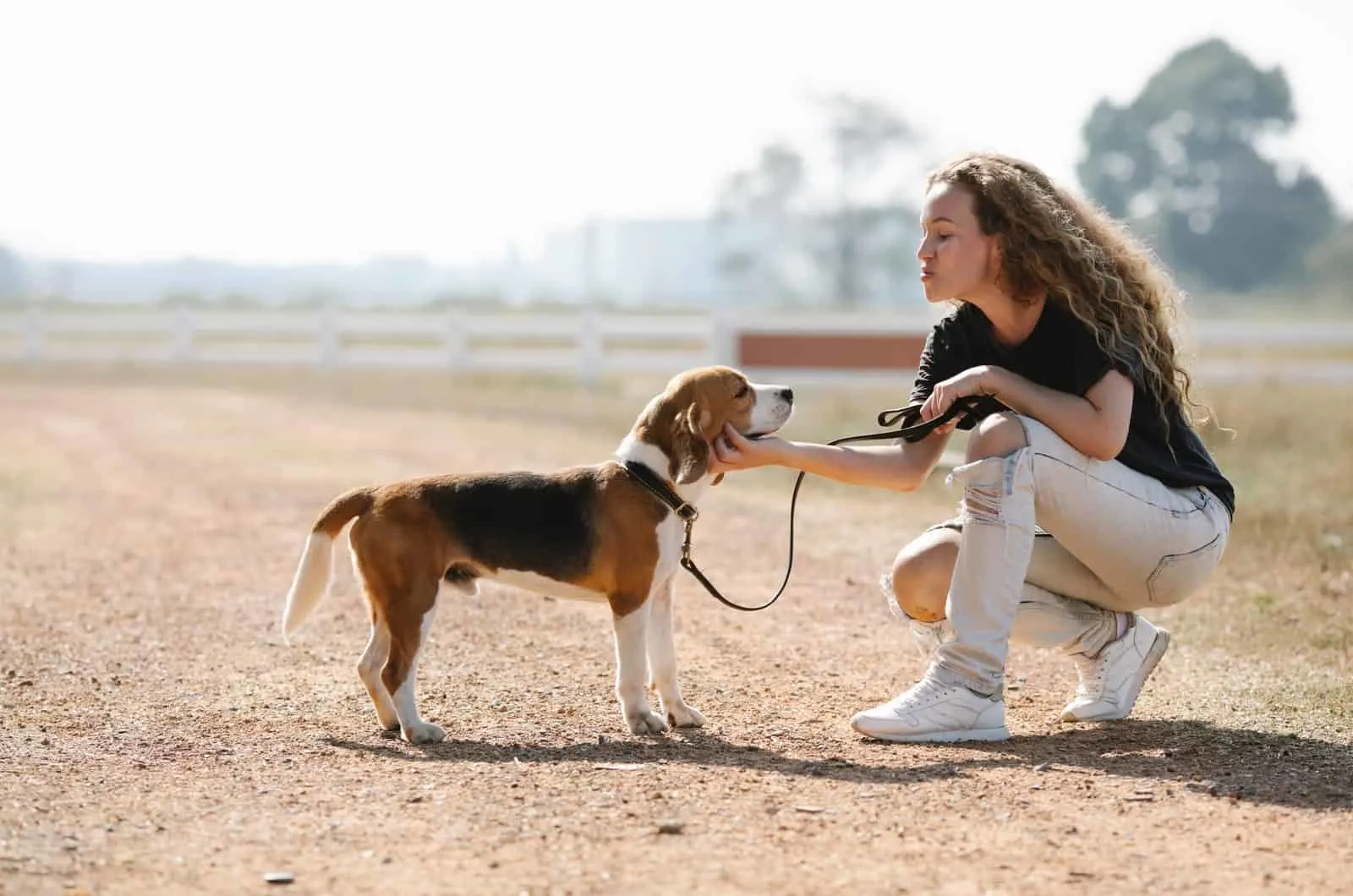 Beagles have been bred at the Blackhawk Kennels for 25 years. This breeder offers all age groups of Beagles, whether you want a puppy or an adult dog. They also come in two coat color variations, the lemon shade, and the tri-color.
Located in Raiford, this is the northernmost breeder on this list, so it's convenient for people who live close to the Georgia state border.
Each puppy is delivered with a health certificate, as well as new vaccines and deworming. A documented health guarantee is also provided by the breeder, as well as an informational kit and a care kit.
At the kennel, the breeder raises premium beagles with limited registration, and as soon as you reserve a specific puppy for yourself you receive all the associated AKC registration paperwork.
A $50 non-refundable deposit is required to reserve a puppy. Additionally, they sell collars, crates, blankets, and chew toys for pets.
Blackhawk Kennels Contact Info
Website: Blackhawk Kennels
Email: [email protected]
Phone: 386-431-1023
Address: 15400 NE 264th LN Raiford, FL. 32083
3. Magnolia Beagles — Naples, FL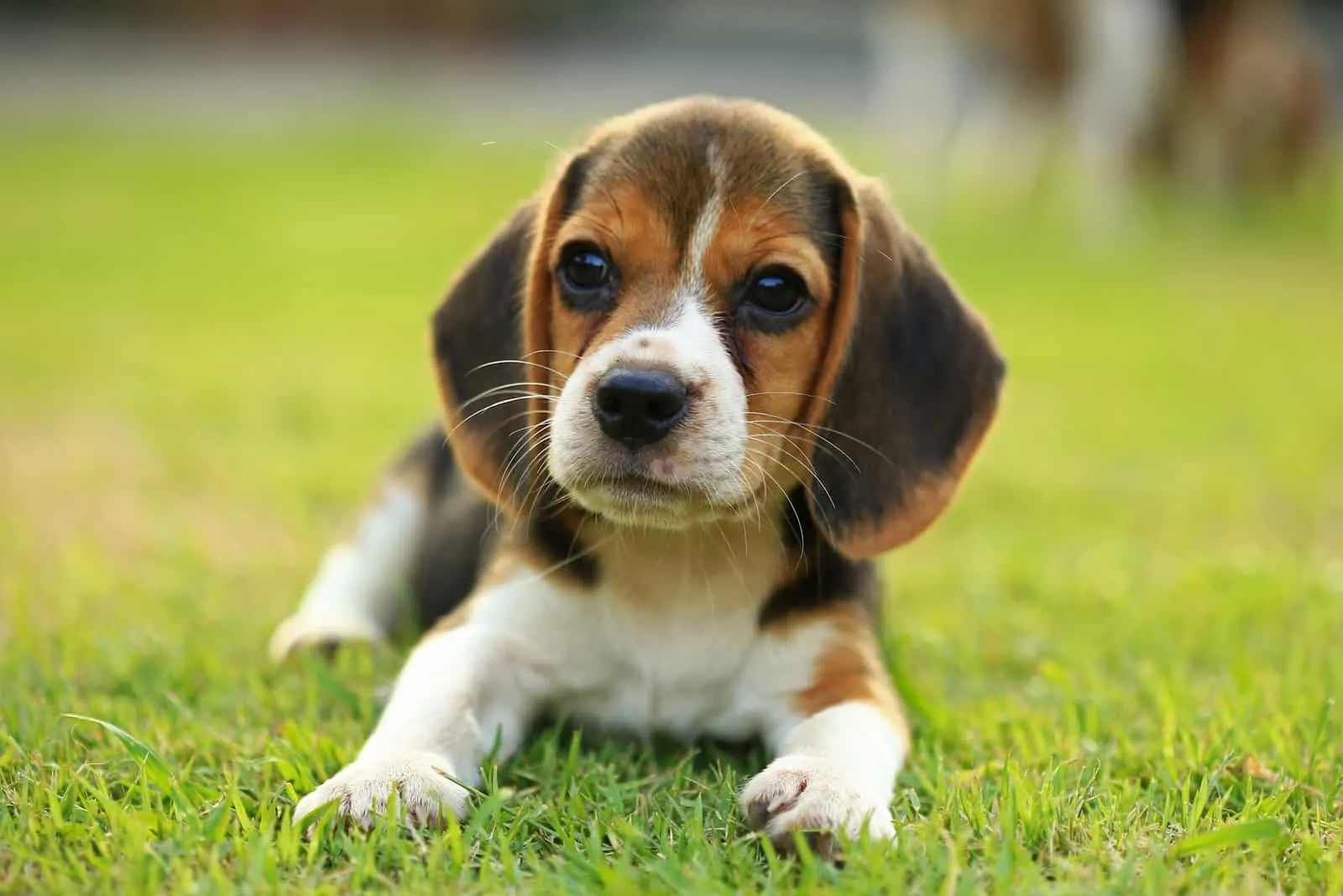 Naples, Florida-based Magnolia Beagles is a small show dog breeder. Their breeding strategy prioritizes quality over quantity, so they only produce one litter of Beagles each year.
They nurture all of their Beagle puppies in their house and treat them as members of the family. In breeding Beagles, quality care and socialization are crucial, and this is the Magnolia Beagles' top goal since they don't want their puppies to grow up stressed or anxious.
Beagles are a hunting dog breed by nature, and they need a certain amount of space, as well as physical and mental stimulation to keep them happy.
They screen all prospective customers because they want the new owners to feel confident in their choice, and they also provide unmatched assistance and customer support once their new family member has moved in.
Magnolia Beagles Contact Info
Website: Magnolia Beagles
Phone: 239-272-2466
4. L.T. Beagles — New Smyrna Beach, FL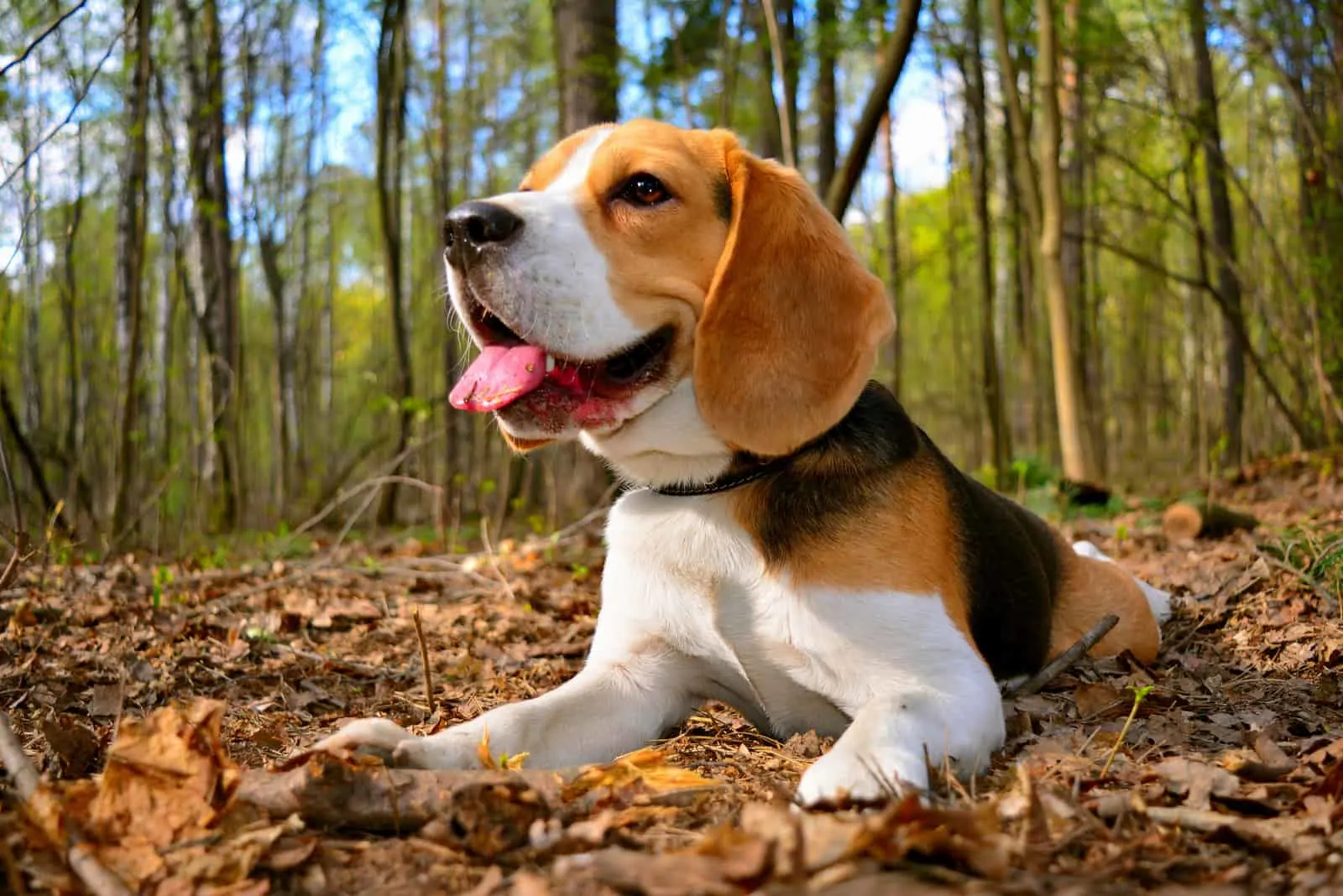 L.T. has focused on breeding Beagles since 1995, with the aim of raising pups that are perfect for conformation, performance competitions, and companionship.
All of their puppies are socialized with people and nurtured in a home environment. Before going to their new home, all puppies from L.T. Beagles will receive their initial shots, be dewormed, and have their microchips set up.
L.T. Beagles will provide support to the customer for the duration of the Beagle's lifespan, regardless of whether the Beagle puppy is purchased to be displayed in conformation, utilized in performance activities, or sold as a companion pet.
L.T. Beagles is an AKC Breeder of Merit and a supportive member of the National Beagle Club, so you can be sure that this Florida beagle breeder is respectable and reputable.
L.T. Beagles Contact Info
Email: [email protected]
Phone: 386-427-1485
5. Forever Love Puppies — Pembroke Pines, FL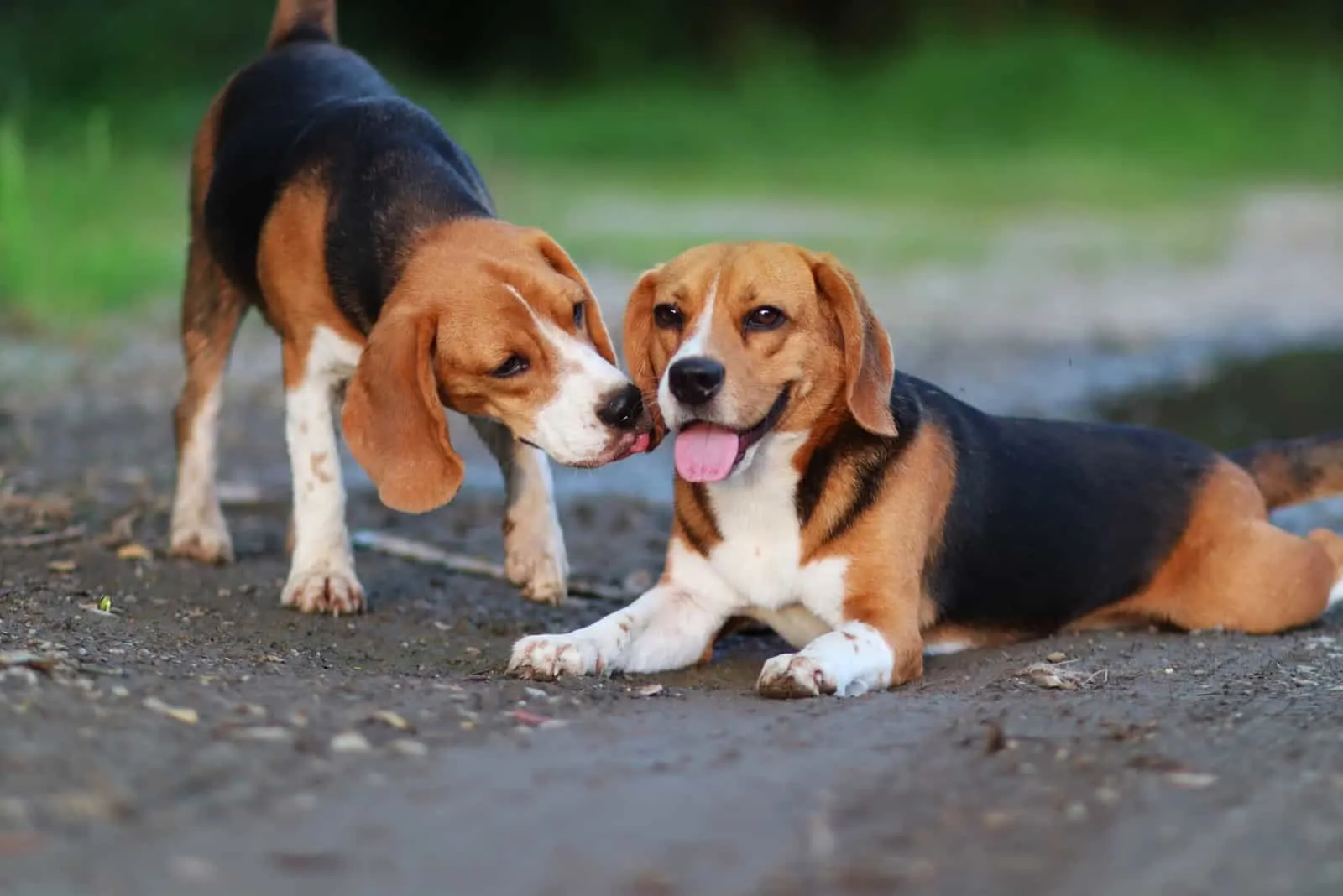 Forever Love Puppies is a Pembroke Pines-based breeding establishment that works with local hobby breeders, as well as authorized commercial breeders, in order to source their Beagle puppies.
They also have locations in Miami, Ft. Lauderdale, Aventura, and Kendall.
While hobby breeders normally only produce a small number of litters each year, commercial breeders are capable of producing several breeds and typically have more than a dozen litters a year.
They sell high-quality male and female Beagle puppies, some of which have a pedigree certificate and are certified with the AKC. They also strictly abide by the rules established by AWA (Animal Welfare Act). A one-year genetic and hereditary warranty is included with each puppy.
They offer "puppies of pet quality." This just confirms that the puppy is the progeny of a named, registered purebred coupling; it has no bearing on the quality or health of the puppy.
Visit their website to select your own furry friend if you enjoy the idea of finding various reputable Beagle breeders in one location and choosing the one that suits you best.
Forever Love Puppies Contact Info
Website: Forever Love Puppies
Phone: 305-203-5402
Address: 7801 Johnson Street, Pembroke Pines, FL 33024
6. Breeder's Pick Puppies — Orlando, FL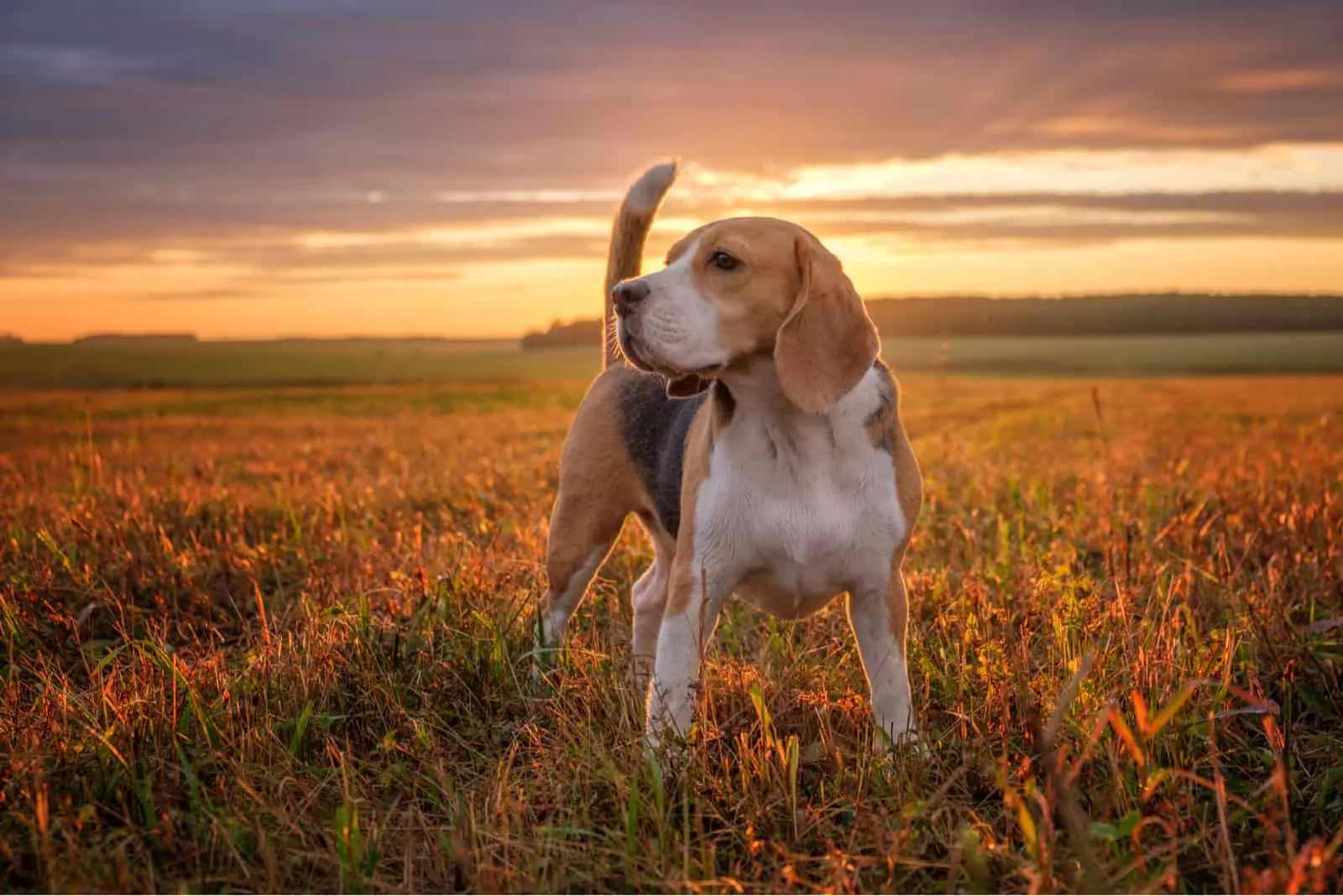 Breeder's Pick Puppies is a dependable breeding facility that is well-known in the local community.
Their skilled staff is available to assist you with puppy training and puppy choosing. For them, this is an opportunity to link animals in need of loving homes with people who value great breeding and well-adjusted puppies; it's more than simply a business.
Although they have a wide variety of breeds, each one is provided the conditions they require to flourish and be prepared for your welcoming arms.
The dogs at Breeder's Pick are loved just as much as they would be in their own home. A well-cared-for and socialized puppy becomes a wonderful companion.
Read next: Top 7 Beagle Breeders In Texas: Where To Find Your New Pet
Breeder's Pick Puppies Contact Info
Website: Breeder's Pick Puppies
Phone: 407-207-0090
Address: 11484 E. Colonial Dr, Orlando, FL 32817
7. Puppies Tampa — Tampa, FL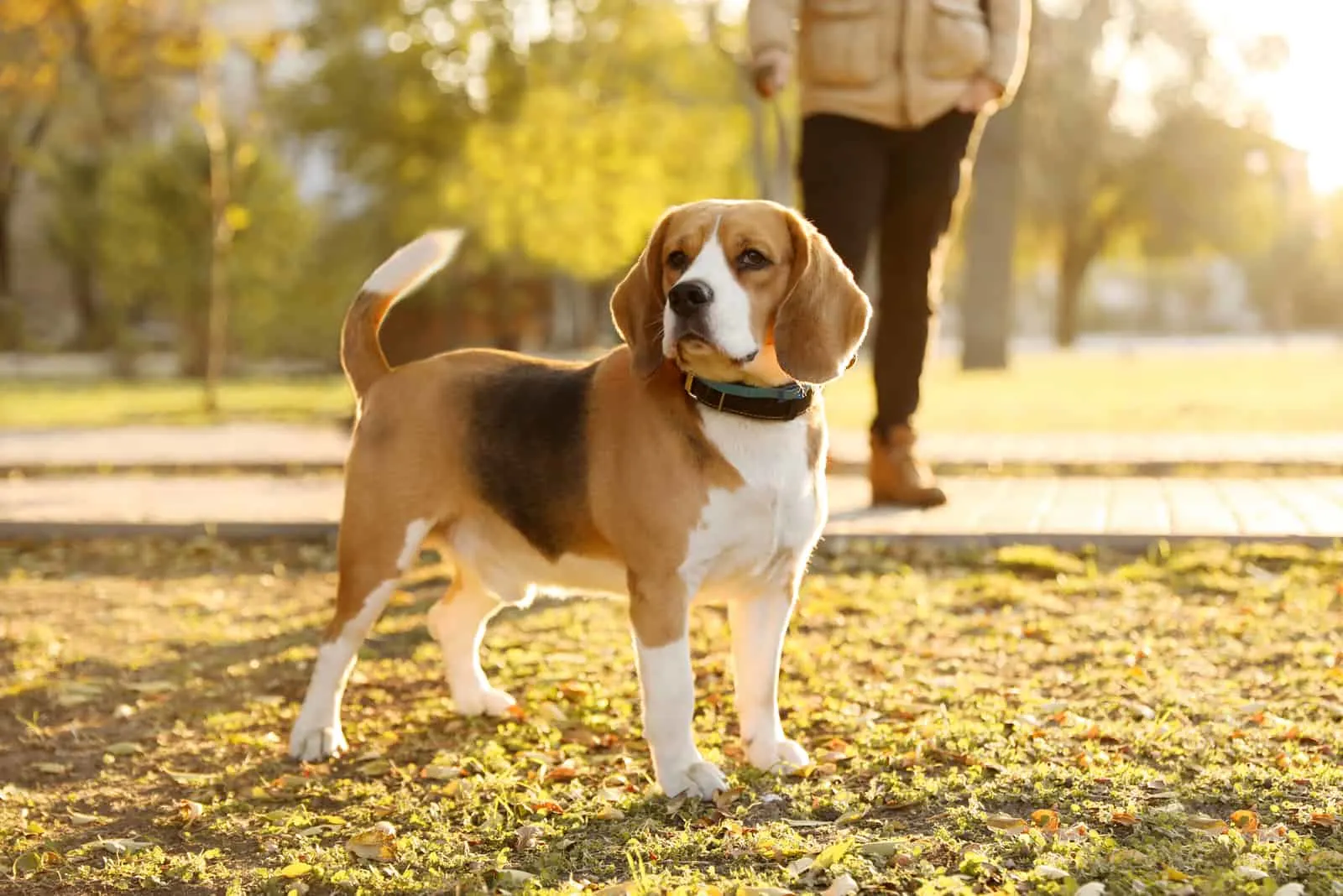 Puppies Tampa is a fantastic place to return to in order to play with many different breeds of pups before deciding which one is best for you and your family.
They have a playroom set up for interaction, recreation, and cuddling with the little furballs. All the dogs that they put up for sale have up-to-date immunization records, a recent fitness evaluation from a local veterinarian, and registration records for the natural breeds.
They also provide all the necessary vaccinations based on the puppies' age, a Florida Health Certificate, free microchips, and registration documentation.
Additionally, they offer a free one-year congenital health guarantee, as well as a free two-week general health guarantee.
Puppies Tampa Contact Info
Website: Puppies Tampa
Email: [email protected]
Phone: 813-374-8970
Address: 6031 North Dale Mabry, Tampa, FL 33614
8. Sunshine Beagle Puppies — Orlando, FL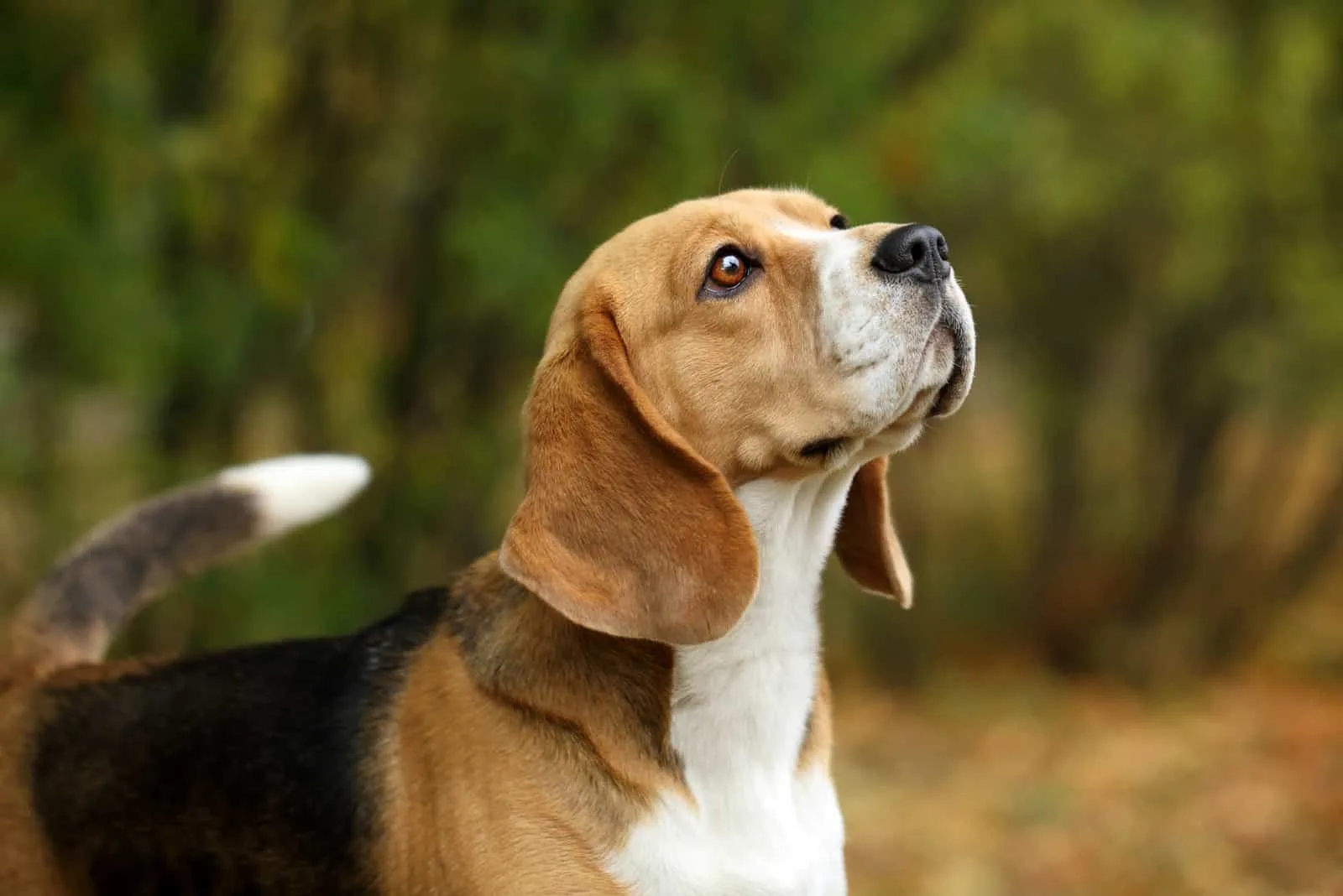 Orlando-based Sunshine Beagle Puppies is run by a family that is very picky when it comes to who they sell their puppies to.
They value the connection between the canines and their permanent future families because raising Beagle puppies is considered to be their family's life's work. Because of this, they only sell their Beagles into homes where they will be treated as companions and showered with adequate love and care.
They are aware of the rich history of the Beagle breed and they have the skills and experience necessary to produce the best specimens.
To have a conversation with the breeders, and perhaps get pre-approved for one of their puppies, you can email them directly and tell them a bit about yourself, your home, and your relationship with dogs.
You can also schedule a visit to their facility located on their Sunshine Acres ranch outside of Orlando.
Sunshine Beagle Puppies Contact Info
Website: Sunshine Beagle Puppies
Phone: 407-706-3947
Address: Waterford Lakes, 453 N Alafaya Trail, Orlando, FL 32828
9. Petland Sarasota — Sarasota, FL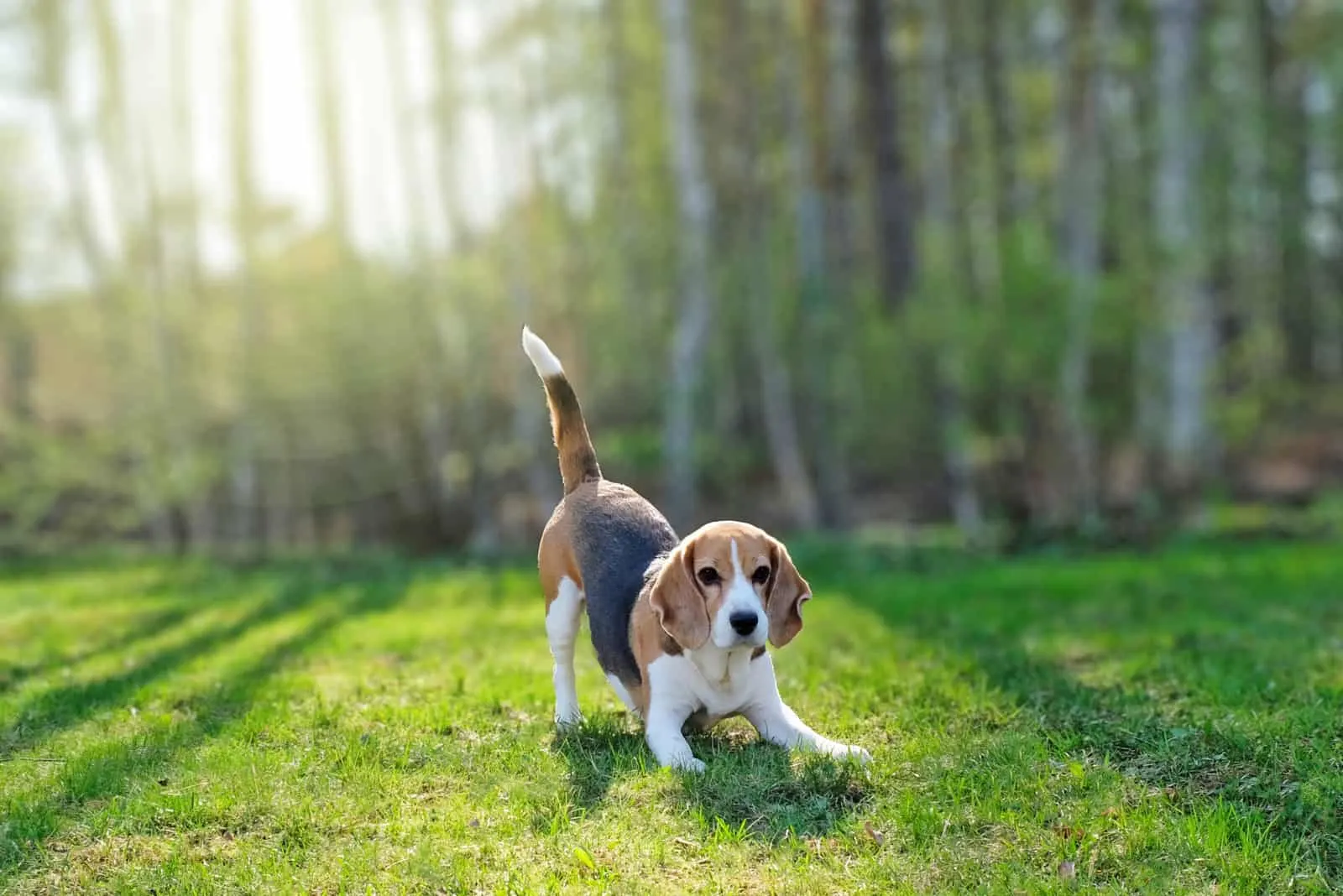 Perfectly bred Beagles can be found at the family-run pet store Petland Sarasota. They are well-known around their local area and have a reputation for raising quality puppies.
They have been in the business for over 16 years, and they are dedicated to fostering the finest possible relationship between you and your future pet.
They pride themselves on having the best employees who receive thorough training, as well as a great socialization and training program, and all the necessary certificates.
The folks on their farm take daily care of all the puppies, including regular grooming rituals, like bathing, brushing, and nail trimming. Additionally, they have a vet come around regularly to check up on the pups and make sure they are in the best medical condition possible.
Related article: Top 12 Beagle Breeders In California + More!
Petland Sarasota Contact Info
Website: Petland Sarasota
Phone: 941-451-5213
Address: 8452 Lockwood Ridge Rd, Sarasota, Florida 34243
10. Puppy Plus — Parkland, FL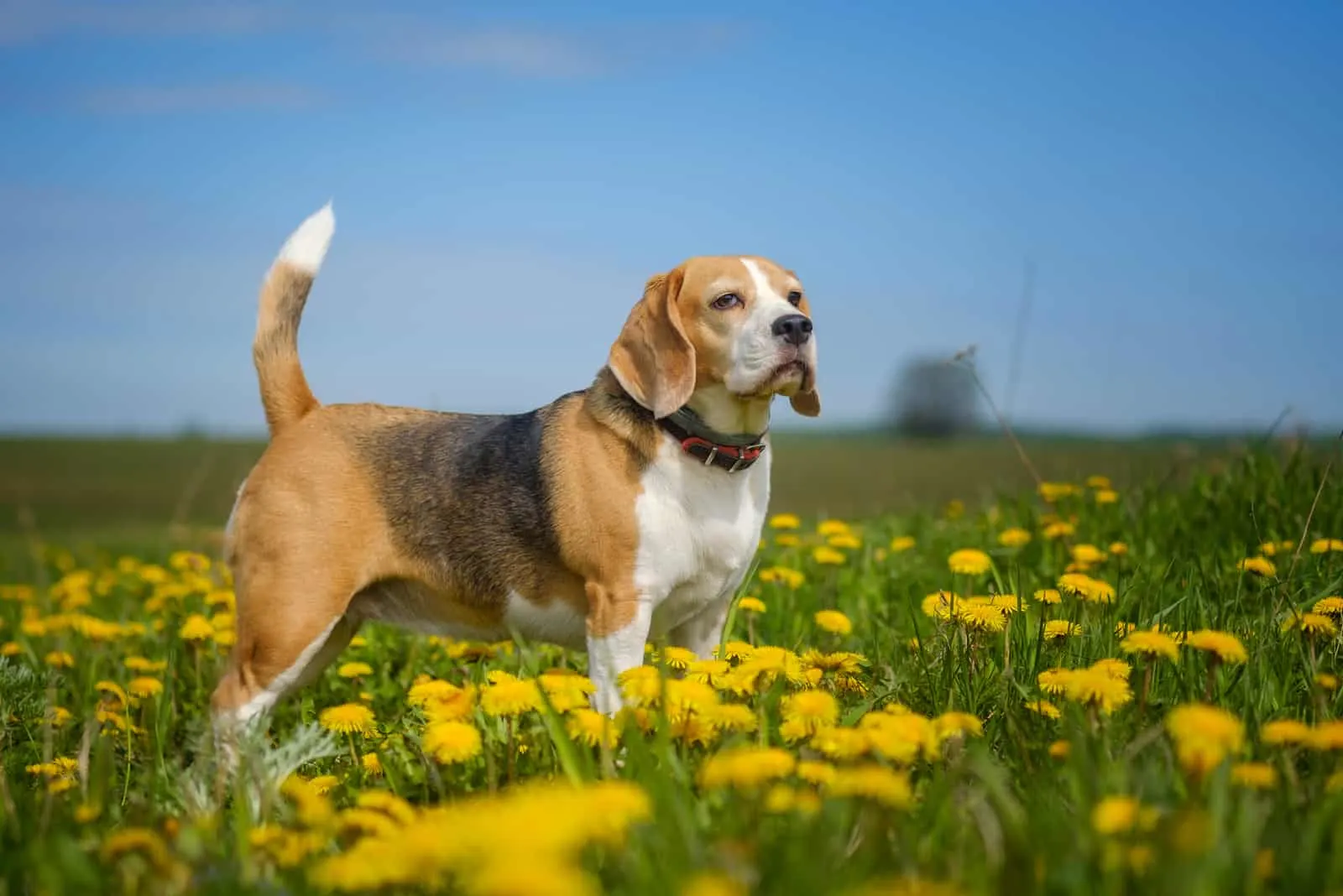 The next establishment on the list, Puppy Plus, is convinced that reputation is key. Because of the special nature of their relationship with consumers, their puppies have developed a strong reputation that makes them well-liked by their customers.
They don't breed the Beagle puppies themselves, instead they work with a network of some of the most reliable breeders in Parkland, who provide them with high-quality canines. They are committed to following the strict regulation imposed on such facilities and making sure that everything is done correctly.
They keep extensive records of information about the puppies and the breeders and they are happy to give it to you when you inquire about a puppy. They have been in the business for over a decade and a half, and their lifetime of experience helps them run things like a well-oiled machine.
Serving as a boutique with grooming services and providing pet owners with everything they need, including high-quality dog food, dependable leashes, training harnesses, and other accessories.
Puppy Plus Contact Info
Website: Puppy Plus
Email: [email protected]
Phone: 954-255-8233
Address: 7071 N State Rd 7, Parkland, Florida 33073
11. Star Pups Nursery — West Palm Beach, FL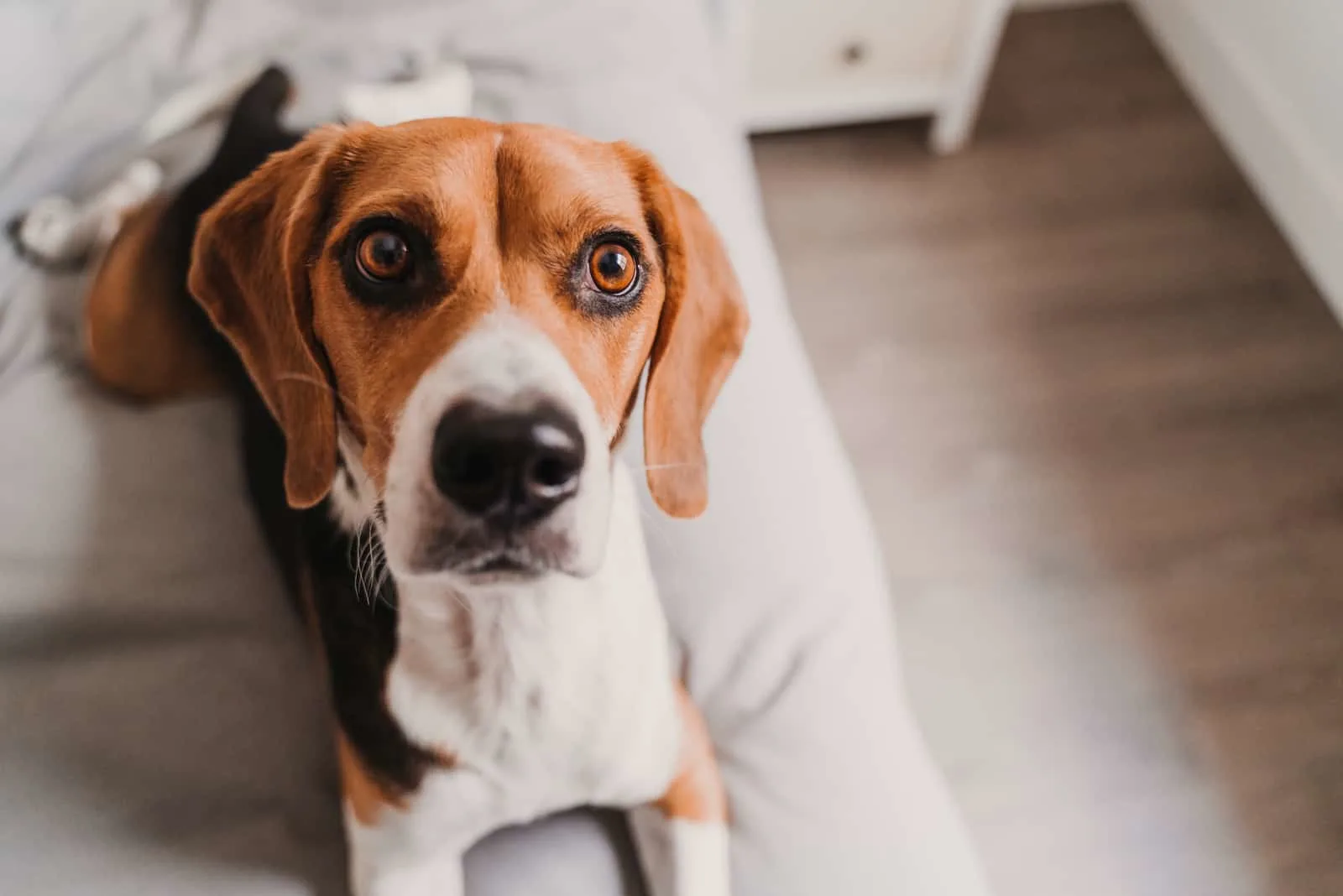 The next entry on this list is a couple who enjoy breeding puppies of all ages and appreciate the puppies they raised as if they were their own.
Danny and Michele have been a part of the pet world for a long time. They made wonderful friendships with other breeders across the nation while breeding and showing dogs.
Current and prospective dog owners can find a lifetime of love in the shape of a small, furry bundle of joy at the Star Pups Nursery, which is a cozy and welcoming setting. They believe that being able to watch their Beagles grow and develop as a member of the entire community is their reward.
Star Pups Nursery Contact Info
Website: Star Pups Nursery
Email: [email protected]
Phone: 561-202-6154
Address: 5764 Okeechobee Blvd, West Palm Beach, FL 33417
12. Gorgeous Puppies — Miami, FL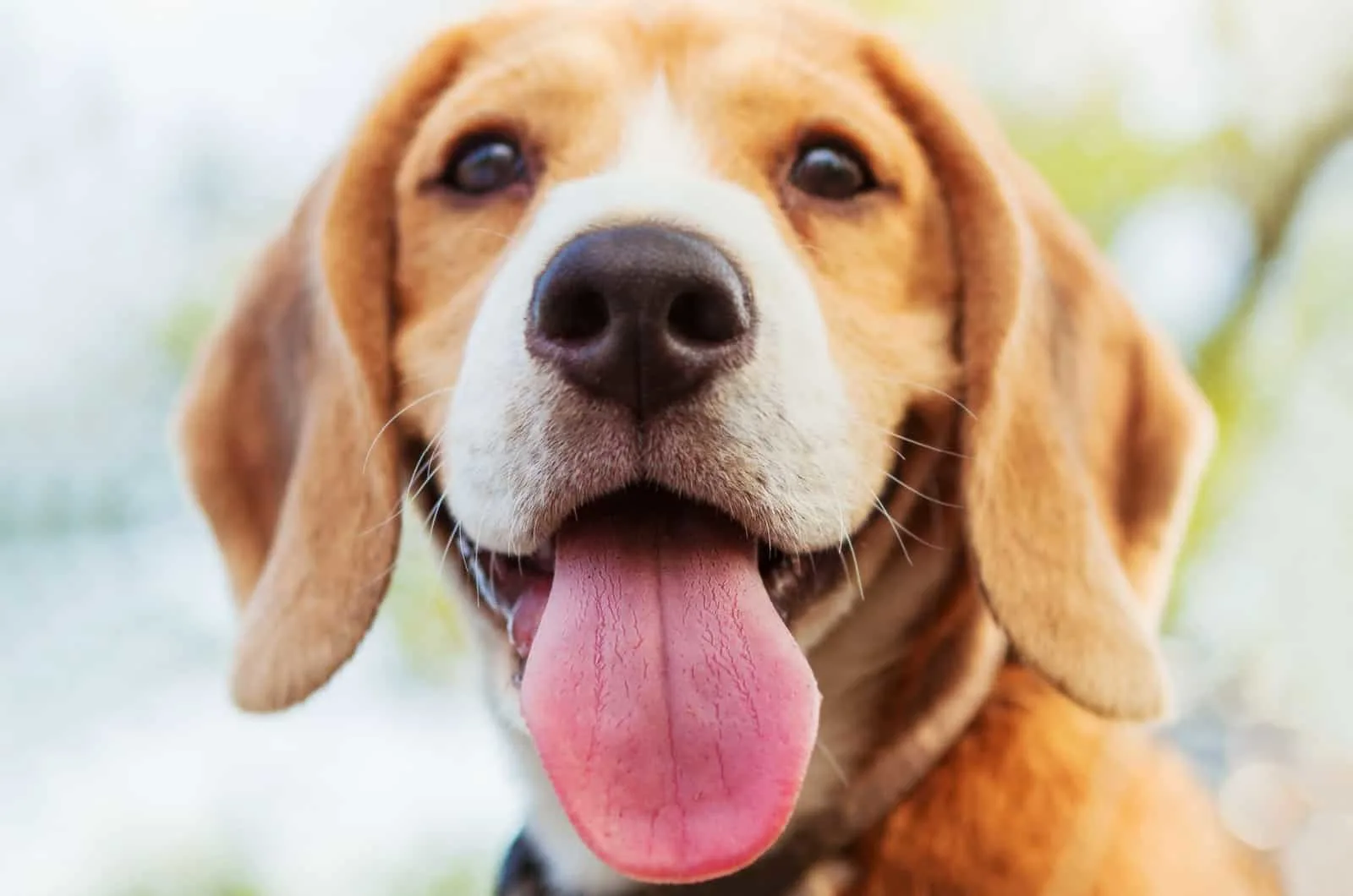 You could find the ideal gift for yourself or your loved ones at Gorgeous Puppies, as the staff there is dedicated to assisting you in finding a new puppy.
You can rely on Gorgeous Puppies to provide you with the respect and individualized care you deserve. They provide puppies of different breeds, all sourced from the top local and regional breeders.
They specialize in selling gorgeous, healthy puppy breeds of the highest caliber, including, of course, Beagles. All of their puppies come with registration papers, a health certificate, up-to-date vaccines, a warranty, a deworming treatment, a free grooming session, and a free dog training appointment.
Visit their website to learn more and read the reviews left by previous customers, which seem to be overwhelmingly positive.
Gorgeous Puppies Contact Info
Website: Gorgeous Puppies
Email: [email protected]
Phone: 305-266-7324
Address: 7931 SW 40 St. Suite 27 Miami, FL 33155
13. Chews A Puppy — Ocoee, FL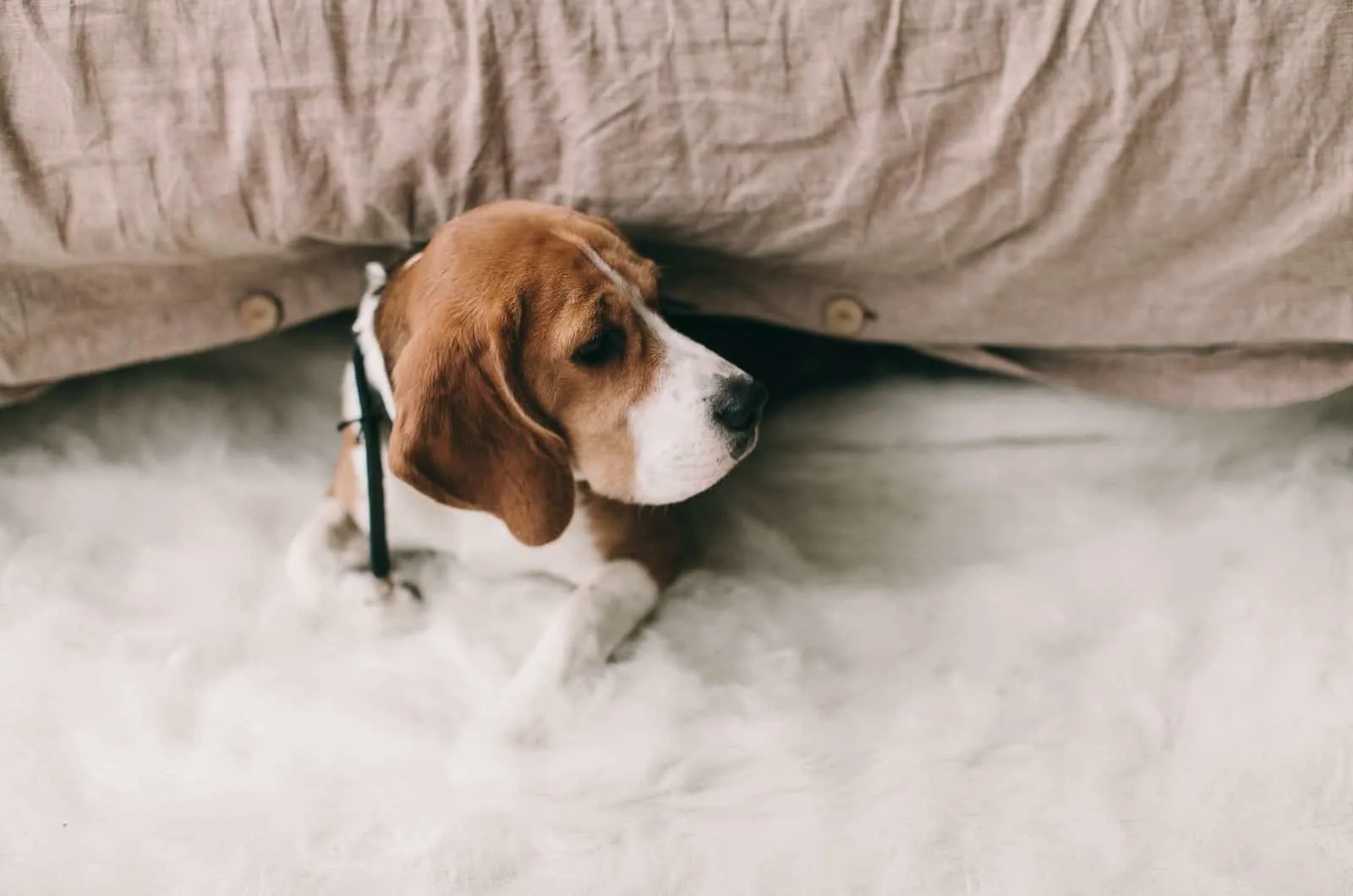 The last company on the list, Chews a Puppy, offers facilities that benefit your puppy and connect you with the best Beagle breeders in Florida.
Chews A Puppy only purchases pups from breeders who meet the standards for all applicable local, state, and federal licensing regulations.
They make sure that all the puppies have gone through all the necessary steps before they are able to be sold. This includes all the up-to-date vaccinations, veterinary health checks, microchipping, as well as a written health guarantee.
They also offer puppy transportation, so even if you live in a distant place, such as New York, for example, you can arrange something with Chews A Puppy.
Chews A Puppy Contact Info
Website: Chews A Puppy
Phone: 407-439-0440
Address: 11167 West Colonial Dr, Ocoee, Florida
The Final Word
We hope that after reading our list of the best Beagle breeders in Florida, you are now prepared to decide whether to adopt one of these adorable animals and welcome them into their new forever home.
Whichever breeder you choose, you can be sure that you are working with quality people who take excellent care of their puppies, basically treating them like their own. These are some of the greatest, most reputable breeders in the state.
These lovely little puppies are very popular across the world, and there is a lot to choose from. They come in a number of different colors, as well as two distinct size categories.
The average price for Beagle puppies is $2,905, which is a decent amount of money. That's why it's crucial to analyze all the information accessible to you before making a final decision to adopt a new Beagle puppy.
Read Next: 7 Afghan Hound Breeders You Should Check Out