Are you looking for a new puppy addition to your family? The Australian Labradoodle might be just that! The breed's magnificent character is the reason why these canines are getting more and more popular in the United States.
Australian Labradoodles qualify among the best family dogs in the world. They are loyal, affectionate and eager to please. Additionally, these canines' fleece coats are allergy-friendly, which is a bonus if you suffer from dog allergies.
Originally, this dog breed was designed to be a working dog and a service dog. Besides that, Australian Labradoodles have proved to be excellent nannies and therapy dogs, too. If you have a big family and small children – this charming canine is a perfect choice!
However, not all Australian Labradoodle Breeders have the credibility to call themselves reliable. My advice is to stay away from shady puppy mills and to always research breeders thoroughly.
Here I've made a list of seven great Australian Labradoodle breeders that show no red flags. All of these Labradoodle facilities have shown great quality in breeding dogs and have a long-standing reputation.
Australian Labradoodle Puppies For Sale In The U.S.
This hybrid dog is a proud member of the Australian Labradoodle Association of America (ALAA). If you have any inquiries about this teddy-bear-like puppy, the ALAA is a perfect place to get all information.
The breed is a combination of several purebred dogs: Labrador Retrievers, Poodles, and Cocker Spaniels. However, according to other sources, this multi-generation dog breed also contains the DNA of Irish Water Spaniels and Curly Coated Retrievers.
The original purpose of breeders was to design a reliable family dog with a high level of adaptability.
It requires at least thirty minutes of exercise during the day, which is quite reasonable and not overwhelming.
Australian Labradoodles are perfect for a simple, indoor life. Even though their activity level is moderate, they won't mind accompanying you on long hikes. This puppy is playful, well-mannered, and people-oriented by default.
Still, the Australian Labradoodle requires early socialization and obedience training. You will realize that you have gained a lifetime companion once you get to know your new puppy in detail.
Now, let's find out what the best places to buy the Australian Labradoodle breed are!
1. Blossom Ranch Labradoodles, CA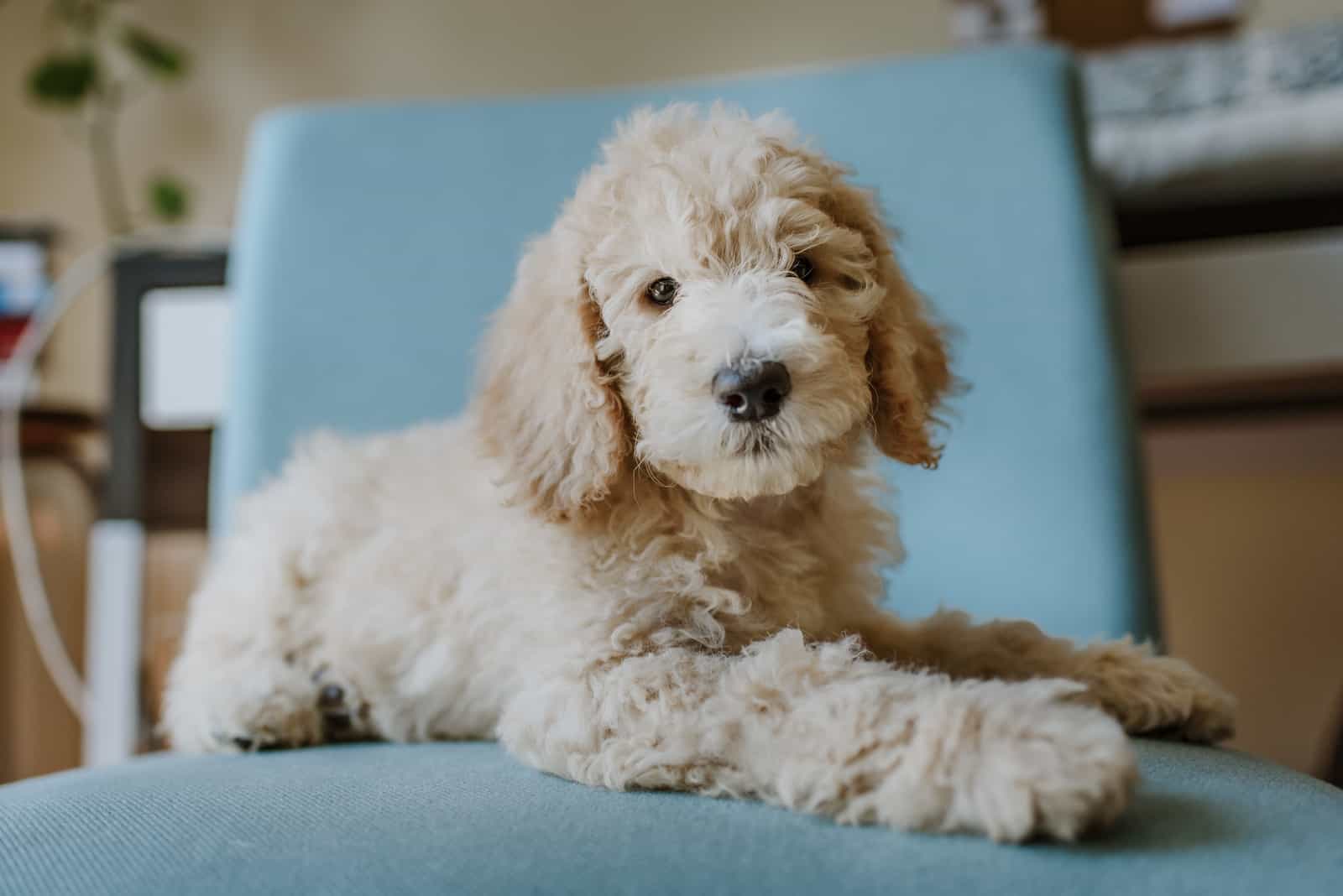 This is a Campbell-based Australian Labradoodle breeder. However, this facility is a good choice even if you are from San Francisco, as it is reachable within a couple of hours of driving.
The breeder has a more than twenty year-long tradition in breeding this gorgeous dog.
The sizes in which you can find your future family member are standard, medium, and mini. Blossom Ranch Labradoodles breeds Australian Labradoodles in various colors. The most popular ones are apricot, red, cream, and parti-color.
Even though Labradoodles are generally healthy dogs, as they come from the Labrador Retriever, which is considered to be one of the healthiest dog breeds in the world – the breeder still makes sure you get a vet-tested dog.
All dogs come with a two-year health warranty. The total price of $3500 also includes vaccination and deworming, a blanket, toys, the first pack of food and a lifetime of informational services.
They will disclose all needed information and provide you with puppy documentation. The advice is to hurry up and reserve your spot as soon as possible!
Location: Campbell, California
Email: [email protected]
Website: Blossom Ranch Labradoodles
Social Media: Instagram
2. Barberry Brook Australian Labradoodles, WA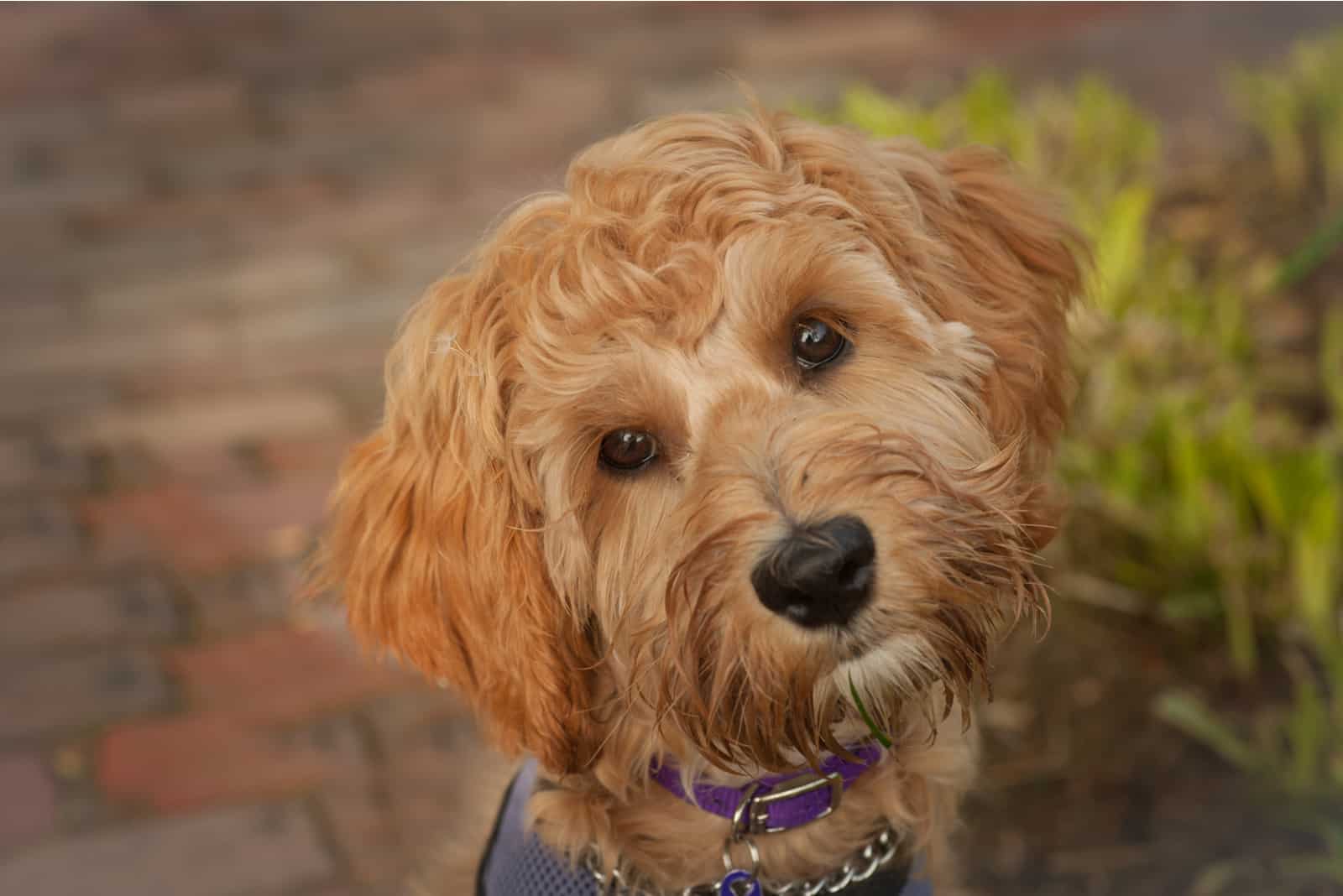 One of the first things that you can see on the official Barberry Brook website is their Australian Labradoodle Association of America (ALAA) affiliation. The thing that makes this facility one of the greatest Australian Labradoodle breeders in the U.S. is their constant effort to improve the bloodline of this puppy.
All Labradoodles come with a health guarantee. The breeder does DNA testing regularly, and all puppies are screened for hip and elbow dysplasia, as well as for possible eye conditions.
What you need to pay for a puppy from this kennel is $3500. Prior to purchase, you need to put down a $500 deposit and you need to fill in the puppy application and sign the spay/neuter agreement.
Once you buy a puppy from Barberry Brook, you are obliged to spay or neuter your puppy within the first twelve months of age.
Puppies are bred to be family dogs. They are socialized from the start, which means you will get a reliable puppy. They are crate and potty-trained, too. Considering its parent breeds – a Labrador Retriever and a Poodle, this is also one of the easiest dogs to potty train.
Health-testing, as well as the first vaccine and deworming, are included in the price.
Location: Arlington, Washington
Phone number: (253) 208-8969
Email: [email protected]
Website: Barberry Brook Australian Labradoodles
Social Media: Facebook
3. Great Bridge Australian Labradoodles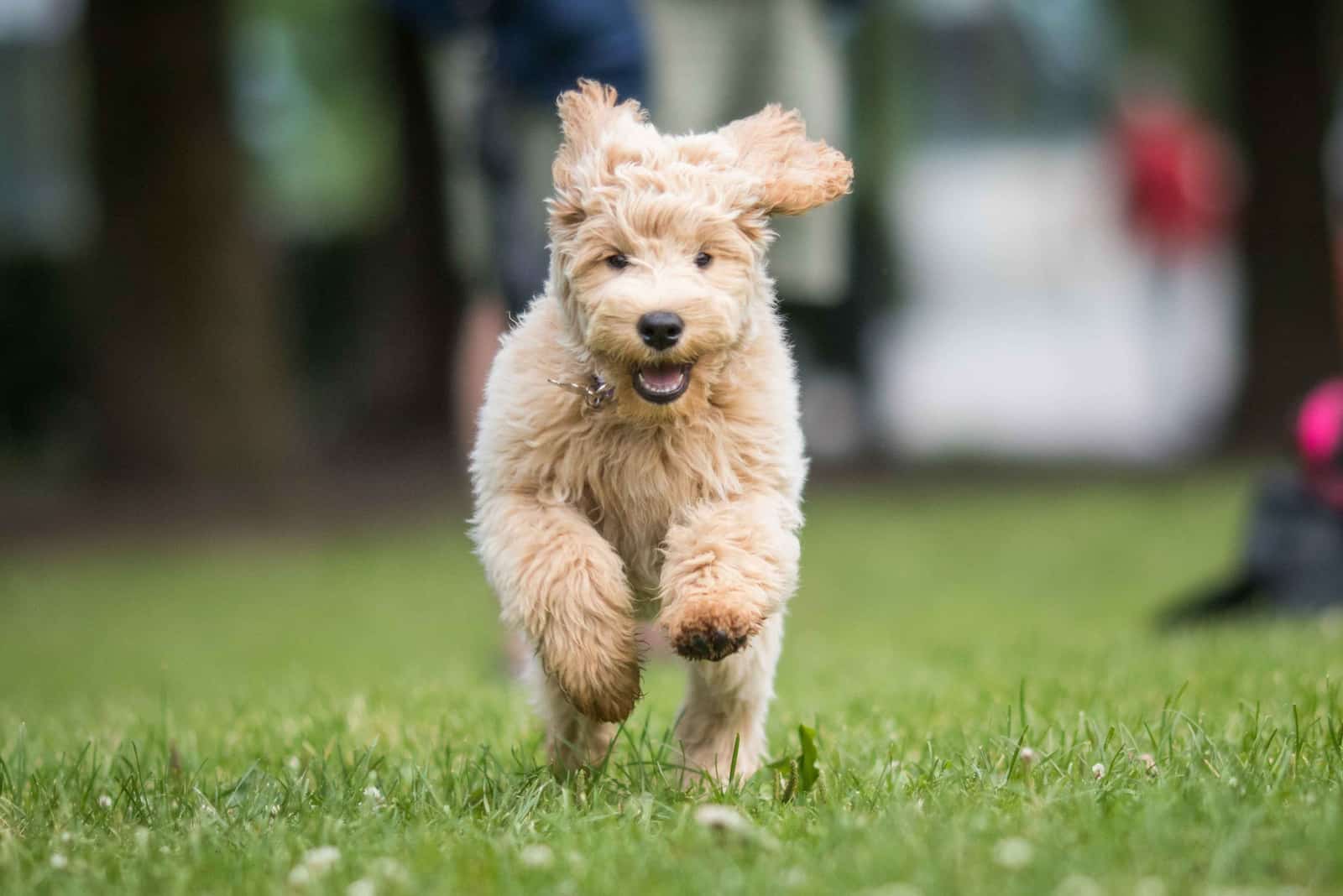 Listing all of Great Bridge's certificates of approval is a sweet torment. But let's put it this way – The Great Bridge Australian Labradoodles is certainly within the top five Australian Labradoodle breeders in the United States.
Holding the OFA (The Canine Health Information Center) certification is another reason why this breeder is perfect for you. Also, this breeder has the All Star Breeder recognition from WALA (Worldwide Australian Labradoodle Association) and the Gold Paw title of the ALAA.
These are just some of the certificates that you can find on the Great Bridge's official website. Certainly, this Labradoodle facility deserves attention, as they are outstanding breeders who put a lot of effort into raising a reliable, well-mannered, and healthy puppy.
Before you get into any kind of business with this breeder, Great Bridge require the completion of their online application. After putting down a $400 deposit, you will pay the rest once a puppy reaches six weeks of age. The overall price is $3000.
The price includes a microchip, a two-year health warranty, WALA and ALA papers, the first pack of dog food, and lifetime support.
Puppies are picked up once they reach eight weeks of age. Besides ground transportation, the breeder offers a Flight Nanny delivery option, too.
Location: Chesapeake, VA
Email: [email protected]
Website: Great Bridge Australian Labradoodles
Social Media: Facebook and Instagram
4. Moo Cow Labradoodles, CA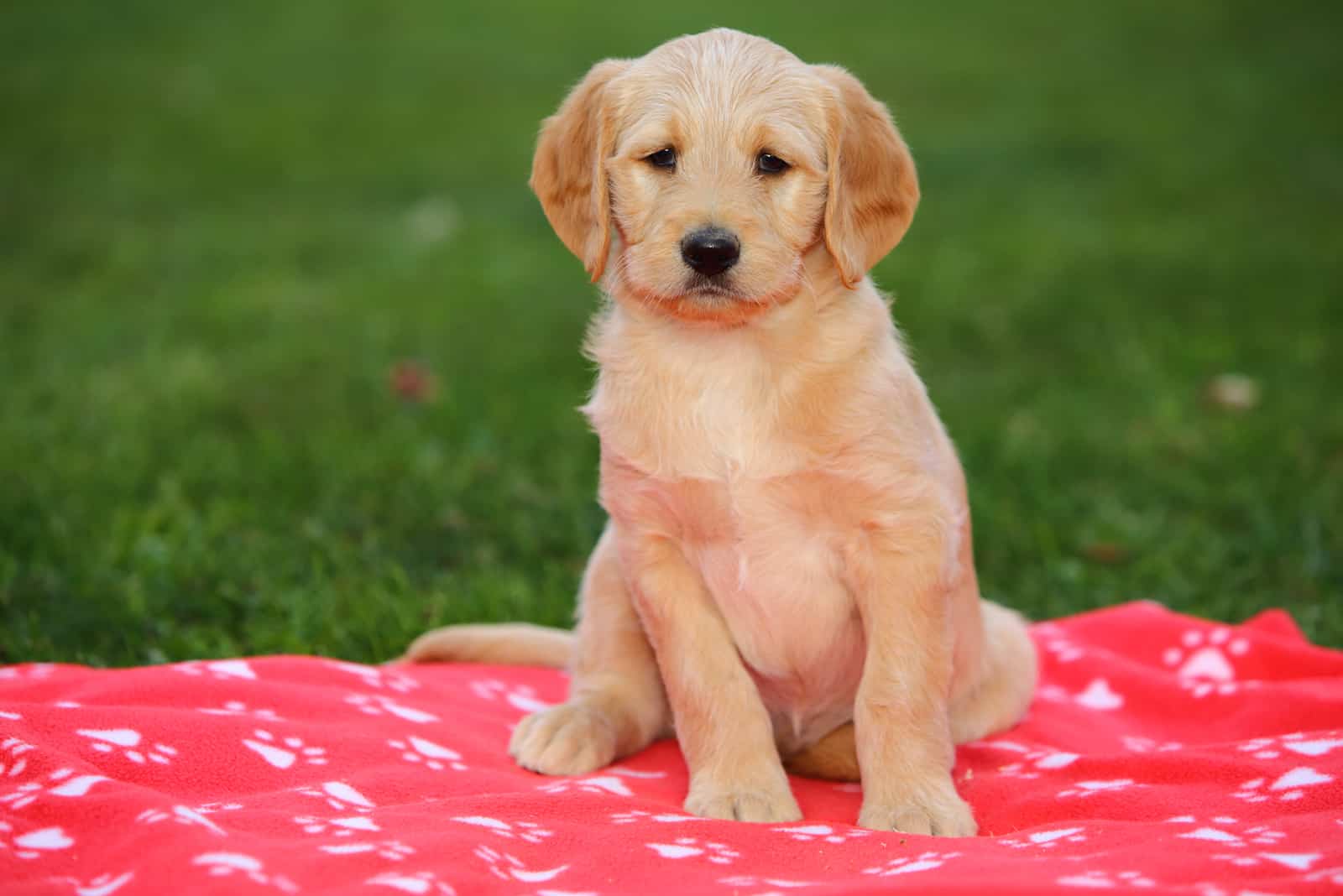 Moo Cow specializes in breeding Multigen Australian Labradoodles. This Southern California-based breeder focuses on delivering Mini and Medium Labradoodles to new owners.
All puppies they sell are allergy-friendly. Just like all Doodle breeds, such as Goldendoodles, these canines will perfectly fit into your home and be good family members.
All dogs that we adopt as pets are a part of our family – this is the mission statement of this breeder and their primary drive for breeding.
Moo Cow has the ALAA certification, and their puppies are sold with a health guarantee. The breeder's goal is to raise socialized and well-mannered puppies. This is definitely not a breed that belongs to the aggressive dog breeds club.
Moo Cow's Australian Labradoodles, as non-shedding, affectionate and loyal dogs, will perfectly fit into your cozy home. The advice is to visit the Moo Cow website at your earliest convenience and keep on track with new litters and available puppies!
Location: Southern California
Email: [email protected]
Website: Moco Cow Labradoodles
Social Media: Facebook, Twitter and Pinterest
5. Midwest Labradoodle, WI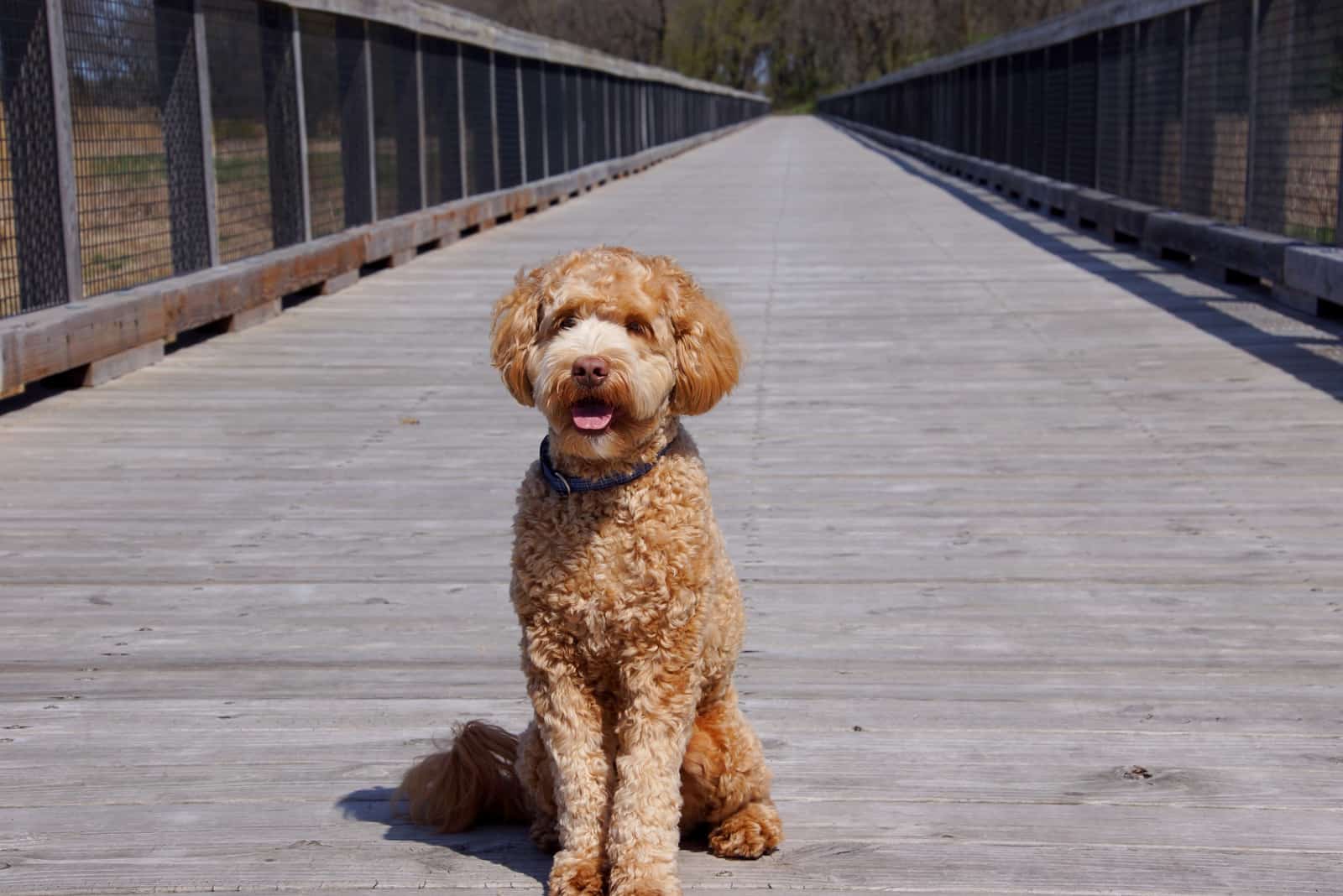 Midwest Labradoodle is a Kenosha-based Australian Labradoodle breeder. The facility specializes in breeding Labradoodles of all sizes – Mini, Standard, and Medium. Labradoodles are sold in various Labradoodle colors, which you can apply for once you fill in the application form.
The thing that makes Midwest Labradoodles one of the best Australian Labradoodle breeders in the U.S. is the fact that they breed low-shedding or non-shedding puppies. If you are prone to dog allergies, this breeder will be the perfect choice for you!
The breeder focuses on the socialization and trainability of Australian Labradoodles. They are highly adaptable and socialization-trained from the first day.
In order to register for a puppy, submitting an application is required. The breeder's mission is to find a puppy the best home possible. That's the reason why the application is thorough and detailed.
The overall price includes the first vaccination and deworming. Besides that, all puppies will come with a microchip and their dew claws removed. The breeder offers a two-year health warranty.
Location: Kenosha, Wisconsin
Phone number: (262) 652-0300
Website: Midwest Labradoodles
6. Tampa Bay Australian Labradoodles, FL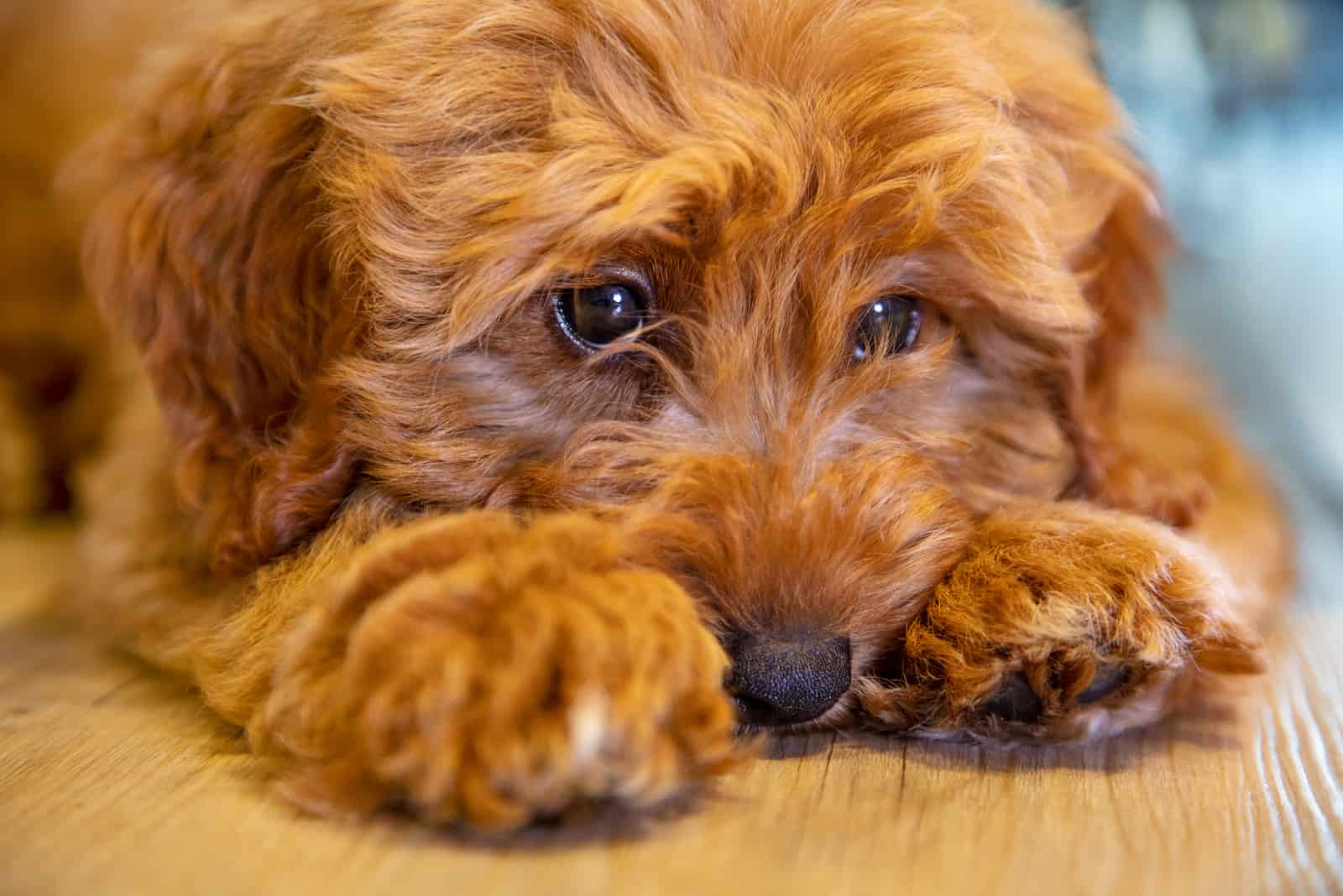 This facility shows a respectable breeding program and a healthy puppy-oriented mission.
On the other hand, potty and crate training are two things that Tampa Bay pays attention to in the early stage of puppies' lives.
Also, they will make sure you get a puppy that is trained to walk on a leash.
Obedience training is one of the focuses of this breeder. Other than that, the breeder makes sure puppies get high-quality food and food supplements. The recommendation to any future Labradoodle owner is to stay away from the worst dog food brands on the market.
Labradoodle puppies need a well-established feeding chart, and their weight needs to be monitored regularly.
Puppies in this kennel are not that cheap, as their $3500 price is standard. That includes a $500 deposit, a two-year health warranty, the first shot and deworming, as well as puppy documentation.
In order to improve their puppies' health, the Tampa Bay Australian Labradoodles follow a Superdog program. Each dog is carefully tested and properly nurtured.
Location: St. Petersburg, Florida
Phone number: (727) 641-6059
Email: [email protected]
Website: Tampa Bay Australian Labradoodles
Social Media: Facebook
7. Royal Paws Labradoodles, TX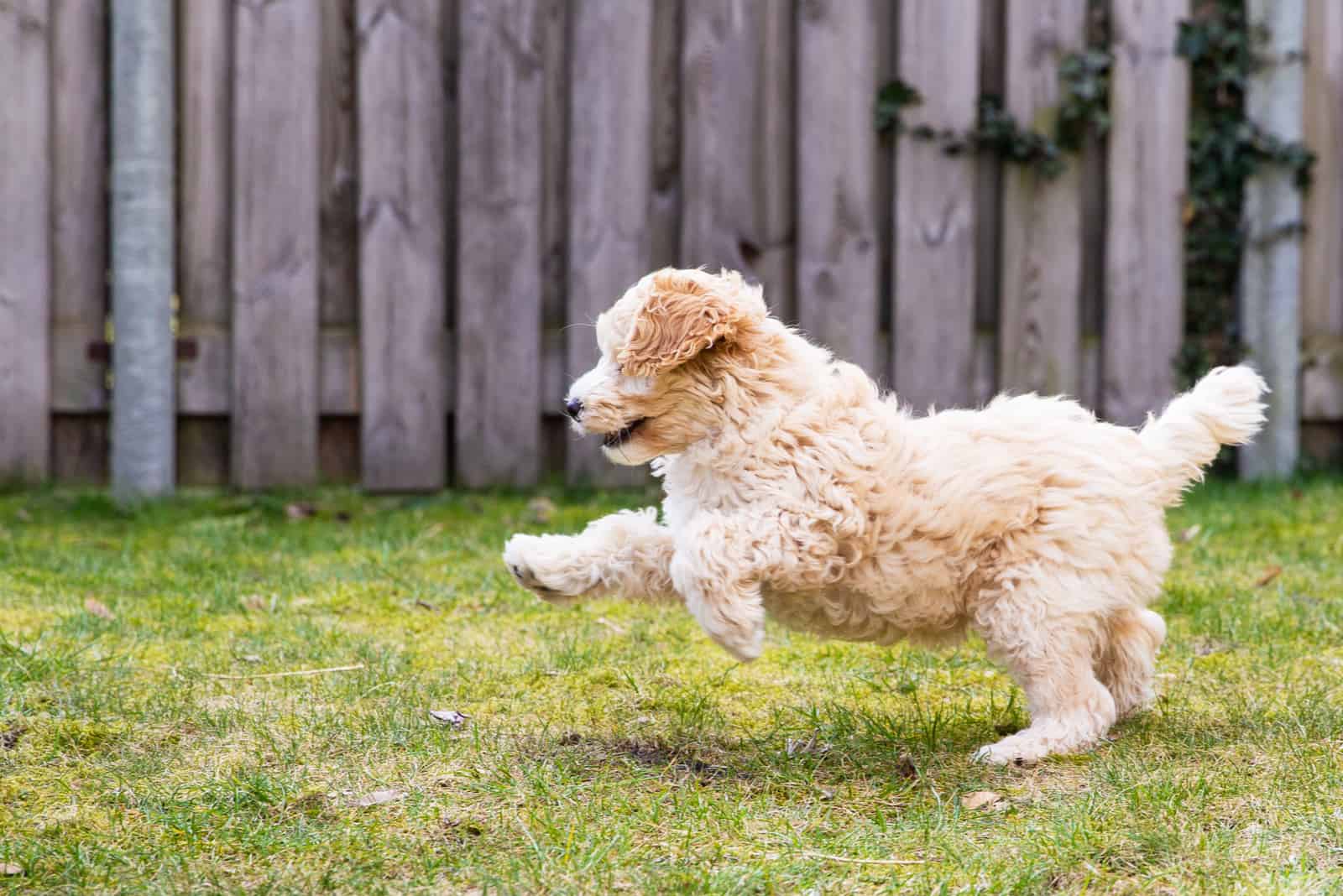 Royal Paws Labradoodles sell the finest Australian Labradoodle puppies. Canines bred in this kennel are OFA certified, and Belinda is a proud Gold Paw award owner.
Membership to the Australian Labradoodle Association of America is another answer to the question: ''Why should I even consider this breeder?''
Belinda, the owner of Royal Paws Labradoodles, offers puppies with a two-year health guarantee. Furthermore, vaccination, deworming, ALAA papers, a collar, a leash, a microchip, and a carry bag are included in the overall price.
The price for these puppies is $2900. However, you will need to make a deposit of $500 prior to purchase.
There is no racking your brain about the best-smelling dog shampoos for this puppy, as Belinda provides a special, tearless shampoo once you pick the puppy up.
Belinda puts a lot of effort into breeding healthy, allergy-friendly, and socialized puppies. Australian Labradoodles raised in this kennel are great companions and cuddle buddies. However, these dogs are also great companions in many sorts of activities, such as long walks, road trips, or hikes.
Belinda makes sure all puppies get a proper amount of obedience and socialization training at an early age. Once you come to pick up a puppy for yourself – that's what you'll get!
Location: Katy, Texas
Phone number: (504) 650-1415
Email: [email protected]
Website: Royal Paws Labradoodles
Social Media: Facebook
FAQs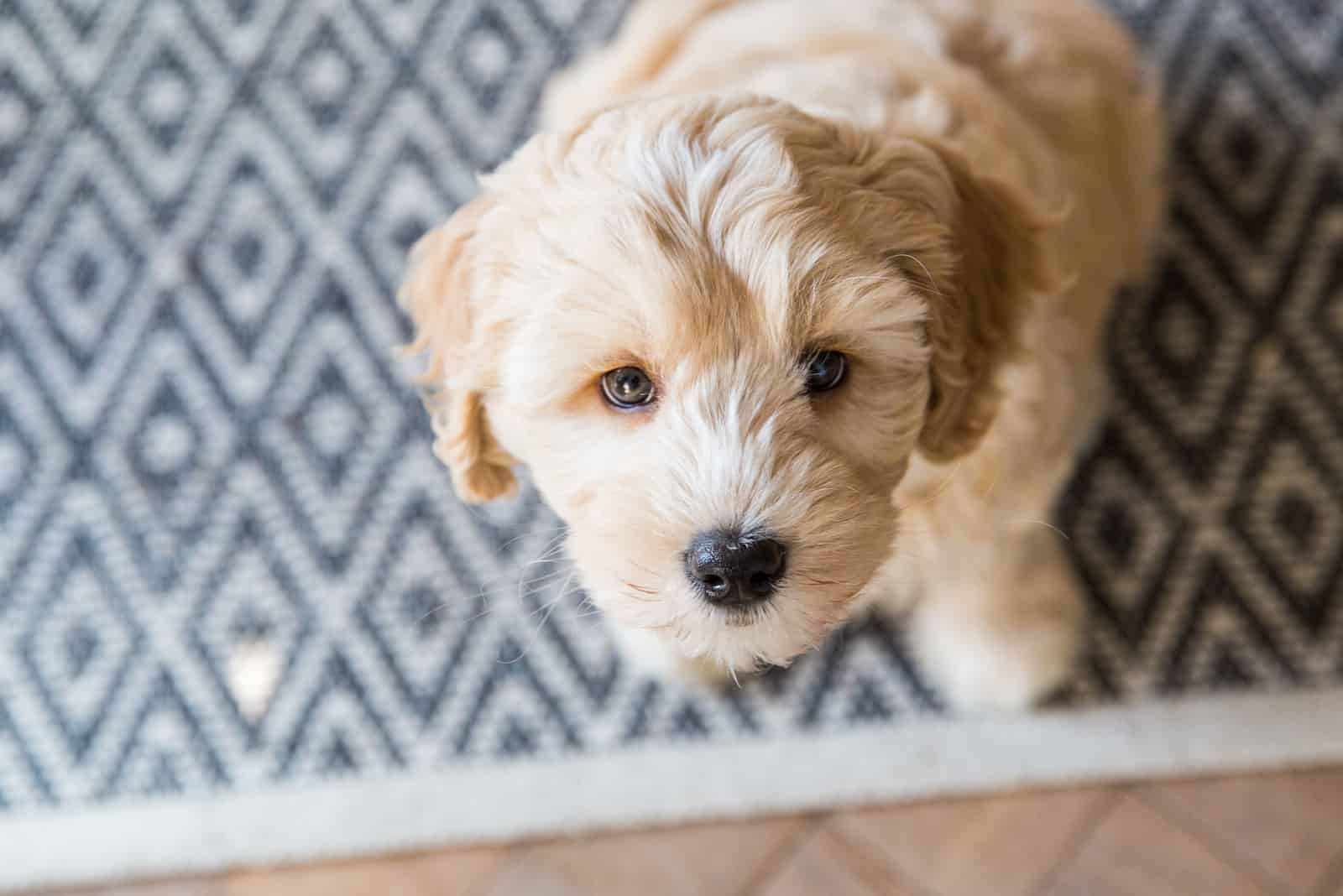 1. What Are The Benefits of A Labradoodle?
There are a plethora of benefits in owning this beautiful, charming canine. The first thing is that you will get an affectionate and loyal companion. This dog breed is family-friendly and it is great with small children.

Labradoodles are generally low-shedding dogs. Their allergy-friendly coat is perfect for dog enthusiasts who often suffer from dog allergies.

This is a moderately active dog, which means thirty-minutes of exercise a day will be completely enough. The breed is perfect for people with not so flexible schedules, as it is adaptable to an indoor life and easily crate-trained.

Still, Labradoodles need a proper amount of socialization and obedience training. The establishment of the Labradoodle growth chart will help you develop a solid routine for your dog. These puppies don't stand obesity, which is something you need to pay attention to.
2. What Are The Differences Between A Labradoodle And A Poodle?
For starters, Poodles are purebred puppies and long-term AKC members. On the other hand, Labradoodles are a crossbreed between the aforementioned one and a Labrador Retriever.

Still, both of these puppies come in three size variants: Mini, Medium, and Standard. There are, however, Giant Poodle dogs that some breeders consider as a dog breed.

Poodles beat Labradoodles when it comes to lifespan. The average lifespan of a Labradoodle puppy is somewhere around eleven years, while Poodles live several years longer.

The Poodle breed generally has a longer, curly coat, which is prone to fashionable haircuts. On the other hand, the Labradoodle's coat is most of the time straight and fleecy.

The Poodle breed is probably more protective than Labradoodles. However, a good part of their behavior depends on the owner.

Even though there may be several differences between these two dog breeds, both dogs share the same amount of affection, loyalty, and well-mannered behavior.
3. What Is The Average Price Of An Australian Labradoodle From A Breeder?
The average price of this dog revolves between $3000 and $3500. This is not the cheapest dog breed, but once you get to know the character of an Australian Labradoodle, you will understand why these dogs are expensive.

However, the overall price at reputable Australian Labradoodle breeders typically includes microchips, vaccination, deworming, dog training collars, a leash, dew claws removed, and at least a one-year health guarantee.

There may be some breeders that sell this dog for less than $3000. However, the recommendation is to stay away from them, as they probably won't provide a health guarantee or a reliable bloodline.

Conclusion
Not all breeders show enough credibility in breeding dogs. These seven Labradoodle breeders stand out with their outstanding breeding programs, health practices, additional services, and openness to provide information.
Choosing an Australian Labradoodle is never easy, especially because this is a hybrid dog. However, if you're keen to buy this dog – one of these seven breeders should be your first choice!
Related Links:
• The Ultimate Guide To Straight Hair Labradoodles