Bringing a new puppy into your family is truly a process. Your first task on the getting-a-new-puppy checklist is, of course, choosing the right breed. You will find this article extremely helpful if you have already decided to become an Australian Labradoodle owner.
If not, then maybe reading this can make you realize whether or not this could be your next furry friend of choice.
So, the decision has been made. You have fallen in love with these adorable pups, but now you have to find a reliable breeder who will provide you with everything you need.
In today's world of scams and sketchy breeding programs that just want to make a good profit, finding a trustworthy breeder is a tough job.
Thankfully, you don't have to do it alone. Here, you will find all the information that any potential Australian Labradoodle owner searching for a dog breeder needs.
Let's take a closer look at our nine Australian Labradoodle breeders in the UK.
Australian Labradoodle Puppies For Sale In The UK
As you might imagine, Australian Labradoodles aren't merely Labrador Retrievers mixed with Poodles. There is a lot more that goes into breeding these beautiful puppies, which is why it is extremely important to find knowledgeable and experienced breeders who know what they are doing.
This breed originated in Australia through selective breeding of the Labrador Retriever, the Poodle, the English Cocker Spaniel, the American Cocker Spaniel, the Irish Water Spaniel, and the Curly Coated Retriever.
They are best known for their easy-to-train, non-shedding, and allergy-friendly characteristics, but above all, great service-dog skills that make them so desirable.
READ ALSO: Mini Australian Labradoodle – The Cutest Doodle Out There.
Keep reading to find out about the Australian Labradoodle breeders in the UK we have prepared for you.
1. Burnbrae Australian Labradoodles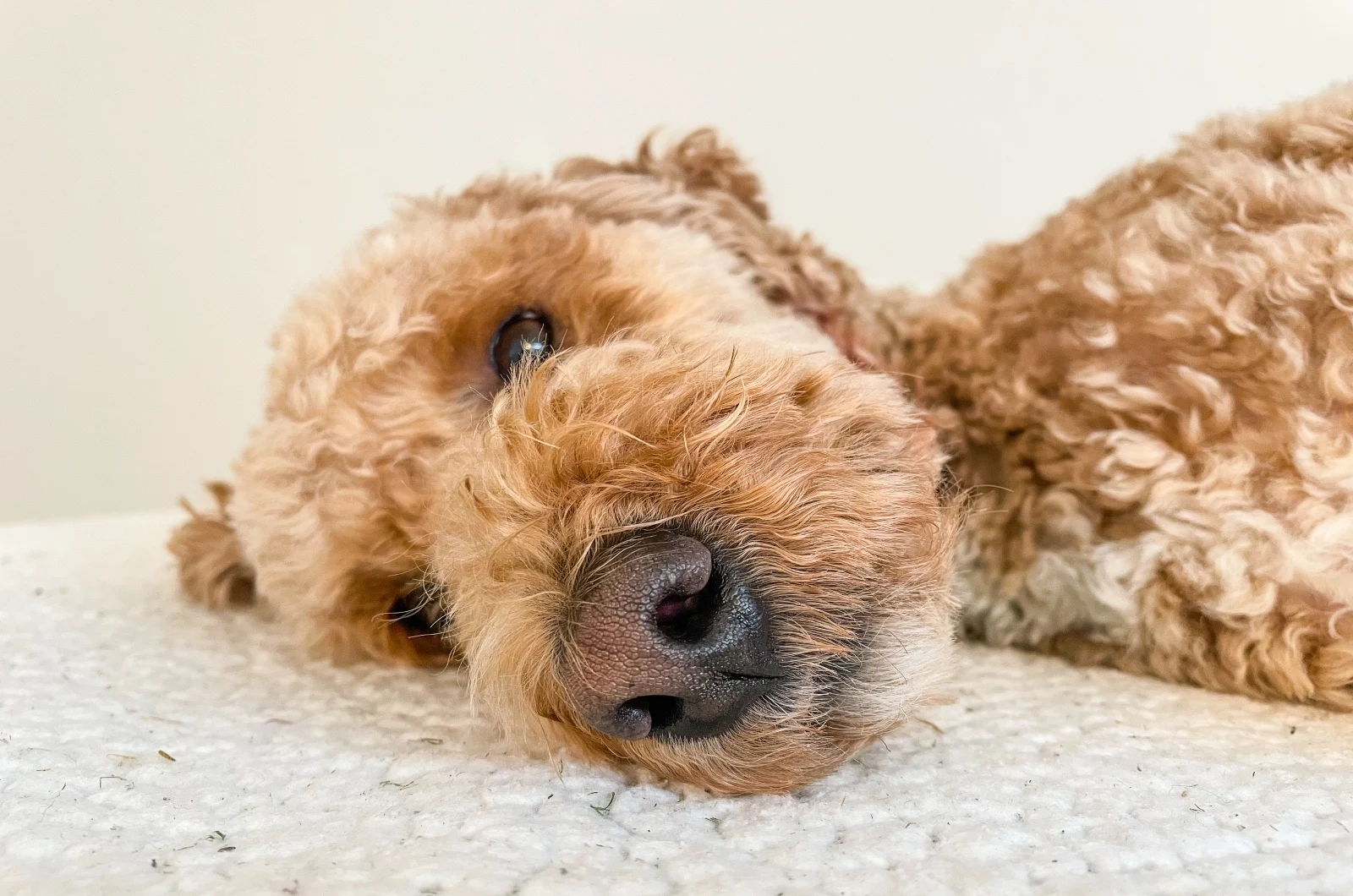 Our first Australian Labradoodle breeder is a small, family-run operation, located in South West Scotland.
Heather and Alistair, from Burnbrae Australian Labradoodles, fell in love with this breed many years ago when they purchased their first puppy, named Cara. Cara helped them learn that these pups are simply ultimate family companions – intelligent, sociable, affectionate, and loyal.
Getting that puppy was their best decision ever, and they simply couldn't pass the opportunity to make others as happy as they were with these doodle dogs. So, they decided to dedicate their life to breeding happy, healthy, and temperamentally-sound dogs.
All their dogs are raised in their family home, and many of them work as therapy dogs all over the country. They make sure to breed carefully, and maintain the high breed standards.
All breeding dogs are fully health tested, and their puppies are vaccinated, microchipped, dewormed, and covered by pet insurance. Also, they are very well-socialized (with children, people, and other animals), confident, and partly house trained.
As of 2018, Burnbrae Australian Labradoodles is also an Australian Labradoodle Association Europe (ALAEU) registered breeder.
If you are interested, feel free to contact the breeder for further information regarding the availability and puppy purchase process.
Breeder's Details
Address: Kirkpatrick Durham, South West Scotland
Phone: +(44) 1556650294 or +(44) 7551639629
Email: [email protected]
Website: Burnbrae Australian Labradoodles
Socials: Facebook
2. Tora's Australian Labradoodles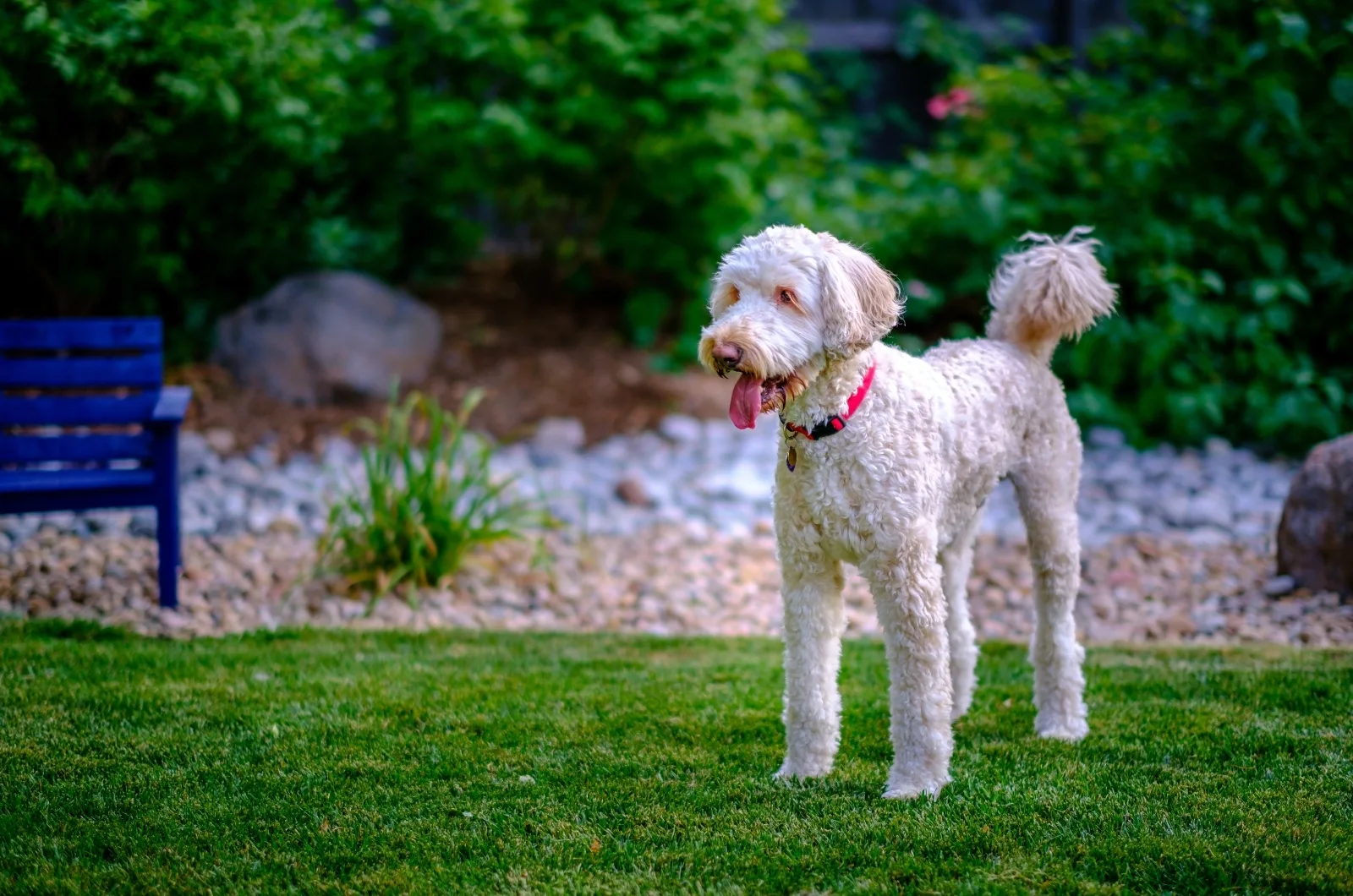 The next breeders on our list are Jackie, Douglas, and their daughter, Beth, from Tora's Australian Labradoodles.
As the first breeders to import an authentic Australian Labradoodle into Scotland, they are among the pioneers in the UK. They have been in the breeding business for around 20 years (since 2004), and their main priority is to breed the best puppies with great health, temperament, and looks.
What makes these breeders stand out is their breeding philosophy, which is based on responsible breeding, healthy litters, staying true to the breed, and supporting the buyers every step of the way.
All their dogs are PRA and DNA tested, BVA hereditary eye disease screened, and hip & elbow scored. Additionally, they make sure to strictly follow a specific code of ethics that guarantees full commitment to puppy development both individually and as a breed.
Many of their dogs have become assistance dogs, PAT dogs, and therapy dogs working in various schools and hospitals.
If you want true Australian Labradoodles – family pets raised with love and used to the hustle and bustle of a busy home, you definitely cannot go wrong with this beautiful breeding program.
Breeder's Details
Address: Barrs Rd, Cardross, Dumbarton G82 5EY
Phone: +(44) 1389841027
Email: [email protected]
Website: Tora's Australian Labradoodles
Socials: Facebook / Instagram / YouTube
3. Courtlands Australian Labradoodles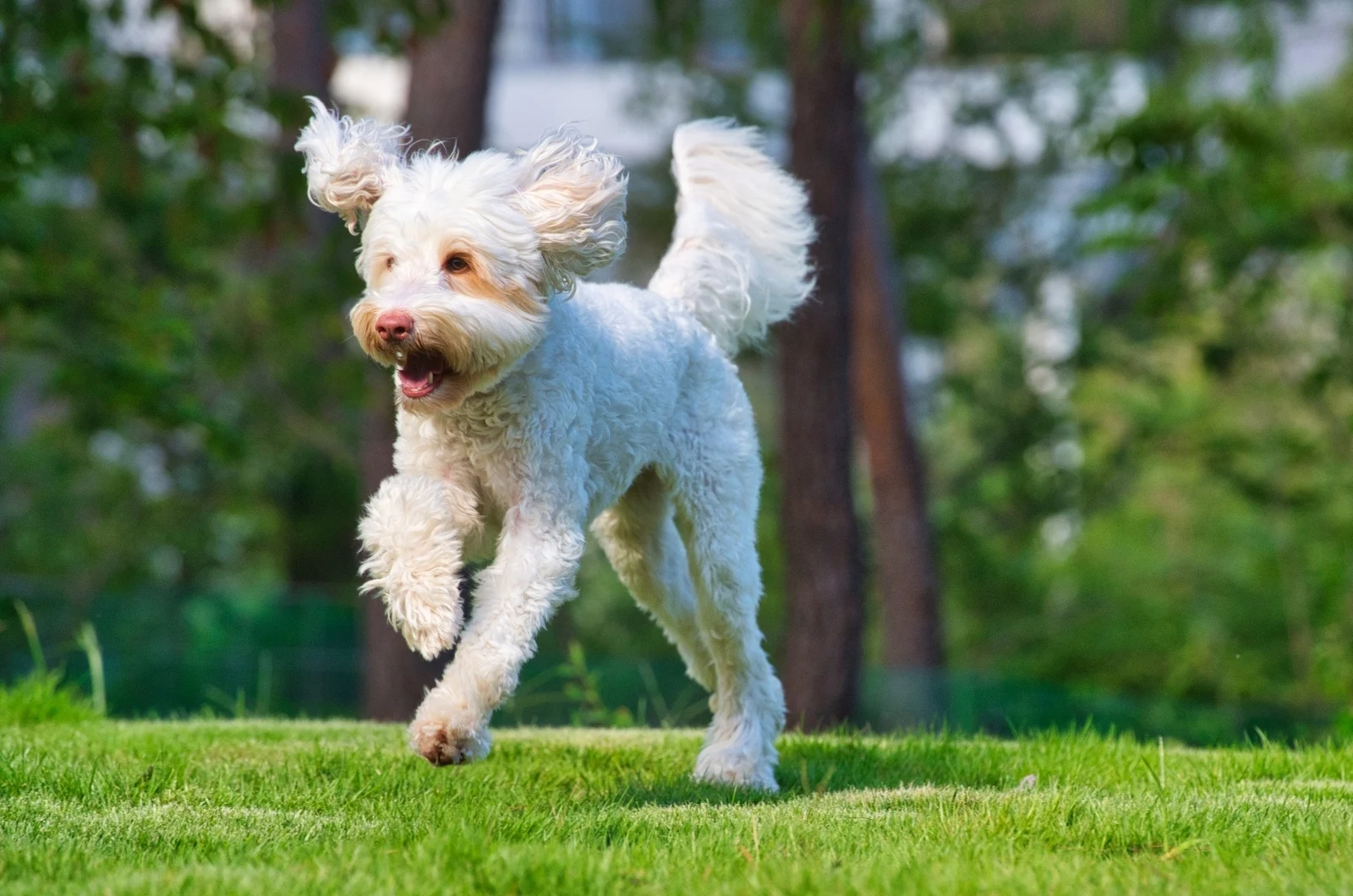 Why would you choose Courtlands Australian Labradoodles?
Well, there are many reasons, but we'll try to list the most important ones here.
They are a licensed council breeder, with over 15 years of experience dedicated to breeding for the improvement and future of this wonderful breed.
Creating high-quality, happy, and healthy puppies with excellent temperaments is their mission.
They make sure to import the very best lineage of dogs with a wide genetic diversity for strength and sound temperament.
All of their breeding dogs must pass extensive health testing with excellent results, and their puppies are also vet checked. You get a copy of the vet checks, a vaccination card, microchip registration, and a contract of sale.
Courtlands puppies are raised at home, and are extensively socialized. Many of them are involved in therapy work in schools or in homes with children with disabilities.
You should definitely check them out. Feel free either to email or call, or connect with them on their social media. This is a great way to stay on top of all their latest announcements.
RELATED: The Top 10 Most Reliable Labradoodle Breeders In The UK
Breeder's Details
Address: Monmouthshire, Wales, United Kingdom
Phone: +(44) 1291671521 or +(44) 7861667876
Email: [email protected]
Website: Courtlands Australian Labradoodles
Socials: Facebook / Instagram / YouTube / Twitter
4. Oakham Doodles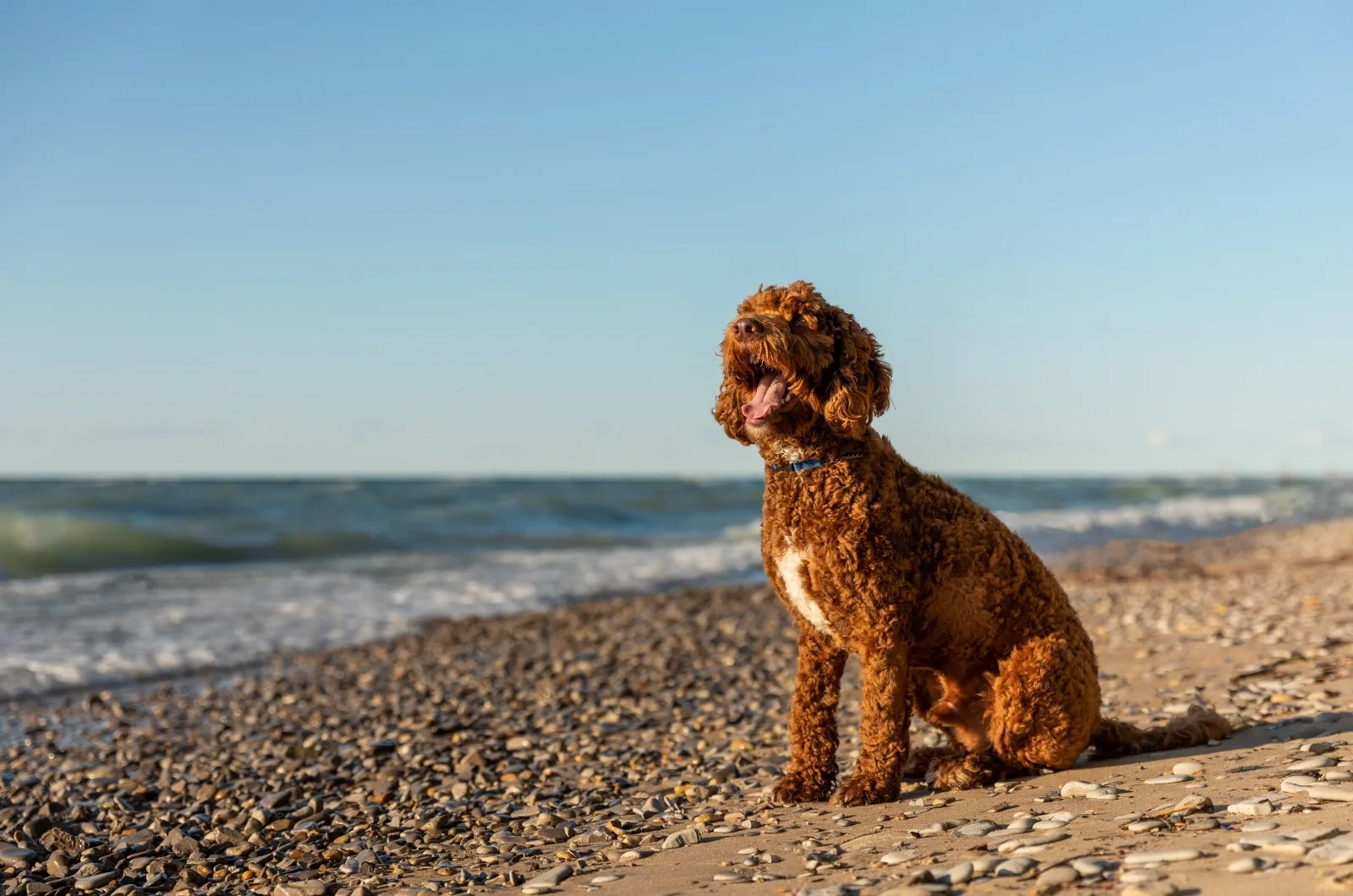 Next on our list is Oakham Doodles – a small, home breeder of Australian Labradoodles that occasionally has puppies for sale.
The breeder who stands behind Oakham Doodles is also a certified Canine Behaviorist and dog trainer who is specifically dedicated to breeding puppies with sound temperament.
They specialize in everything behavior-related, and they have the goal of breeding healthy doodles with a calm disposition and a happy-go-lucky personality.
As part of their breeding program, they train and breed therapy/assistance dogs. They are also one of the founding members of the Australian Labradoodle Association UK.
This association was founded in order to provide people with all information about this wonderful breed as well as make a directory of reliable and passionate Australian Labradoodle breeders.
If you are interested in their pups or simply want more information about their dogs and their breeding program, you can contact them through their website or Facebook page. They also have a waiting list, so better hurry up if you want to secure your place.
Breeder's Details
Address: United Kingdom
Website: Oakham Doodles
Socials: Facebook
5. Raisdoodles Australian Labradoodles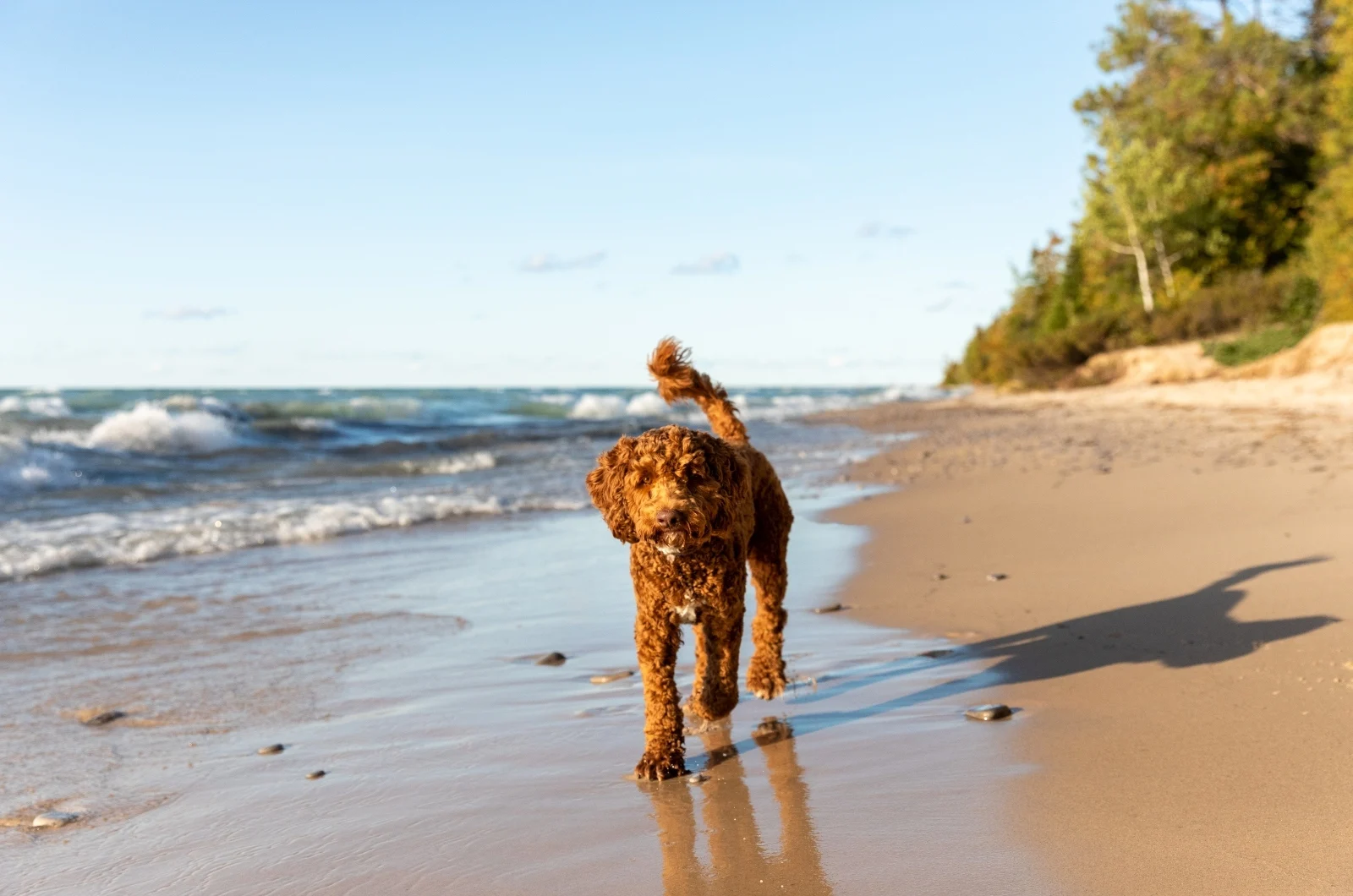 Raisdoodles is a five-star licensed breeder, located in the county of Herefordshire, UK. This means that they adhere to the strict guidelines set by the DEFRA, and they have achieved the Highest Standards Award.
They have also achieved the highest level of accreditation from the UK Australian Labradoodle Club (UKALC) for their health testing and code of practice.
Breeding has been their passion for nearly 17 years, and since then, they have learned a lot, which is why they are one of the more experienced Labradoodle breeders UK has to offer. All of their puppies are born in their loving home, and reared in a safe, clean, and warm environment.
From an early age, puppies are exposed to various sounds and activities as well as socialized with children, different people, and animals. This ensures that when the time comes, they are perfectly ready to go to their new home.
The breeding parents are fully health tested, and have to display the perfect form and character that this wonderful breed has to offer.
Raisdoodles specializes in miniature/medium-sized Australian Labradoodles that come in various colors, from red, caramel, and chocolate, to apricot and cream puppies.
No matter the color, all puppies come with:
Their first set of vaccination
A microchip
Dewormed
Vet checked
Crate trained
Spayed/neutered
A pet contract and full breeder support
They are currently accepting reservations for 2022/2023 puppies. The price of their puppies, regardless of color, is £2,800, and they require a non-refundable deposit of £300. To reserve a puppy, you need to fill out their enquiry form that you can find on their website.
Breeder's Details
Address: Herefordshire, UK
Email: [email protected] / [email protected]
Website: Raisdoodles Australian Labradoodles
6. Manorborn Australian Labradoodles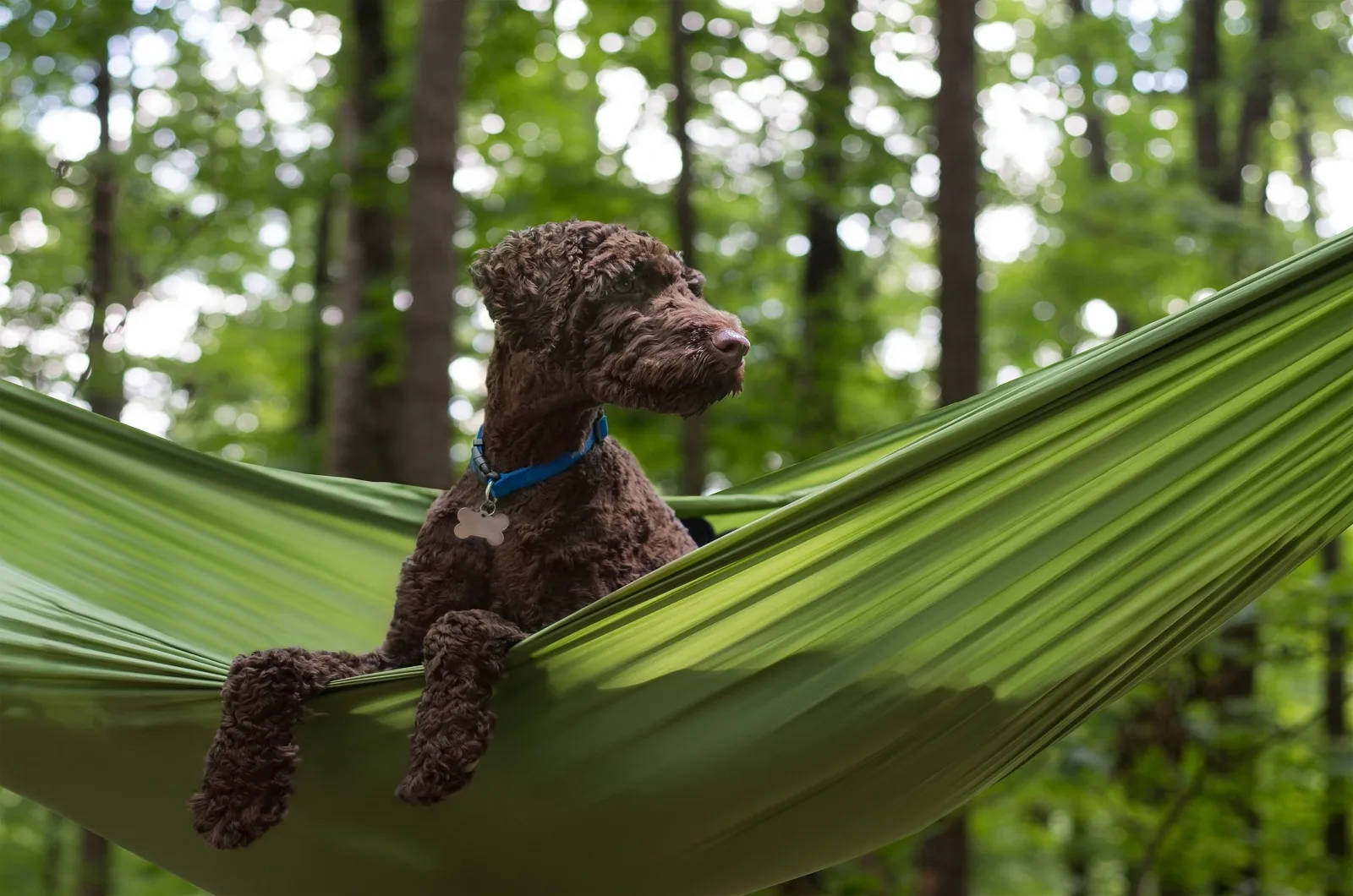 Julia, at Manorborn, is an Australian Labradoodle breeder located in the beautiful Herefordshire countryside. She fell in love with this breed because of their temperament and exceptional looks.
If you look at Julia's website, you might notice how it looks a bit similar to the previous breeder we mentioned, Raisdoodles. Rai is actually Julia's daughter, and they are both Labradoodle breeders.
Julia is also a founding member of two important Labradoodle clubs in England: the UK Australian Labradoodle Club, and the UK Doodle Club.
All of her dogs came from the original Australian Labradoodle bloodline (Tegan Labradoodles, in Australia). She is dedicated to breeding true multi-generational Australian Labradoodles and raising them in her loving, family home.
The most important aspect of her breeding program is that her pups are all health- and temperament-screened in order to produce the best possible doodle puppies out there.
Manorborn usually has three to four litters per year. They specialize in chocolate, apricot, and cream puppies, but occasionally, they will have parti, red, or black doodles.
How do you get a Manorborn Australian Labradoodle puppy? First, you have to fill out an enquiry form for suitability, and then if your application is approved, you'll have to proceed with the reservation form.
Breeder's Details
Address: Herefordshire, UK
Phone: +(44) 7775738907 or +(44) 1432820997
Email: [email protected]
Website: Manorborn Australian Labradoodles
7. Doodledoos Australian Labradoodles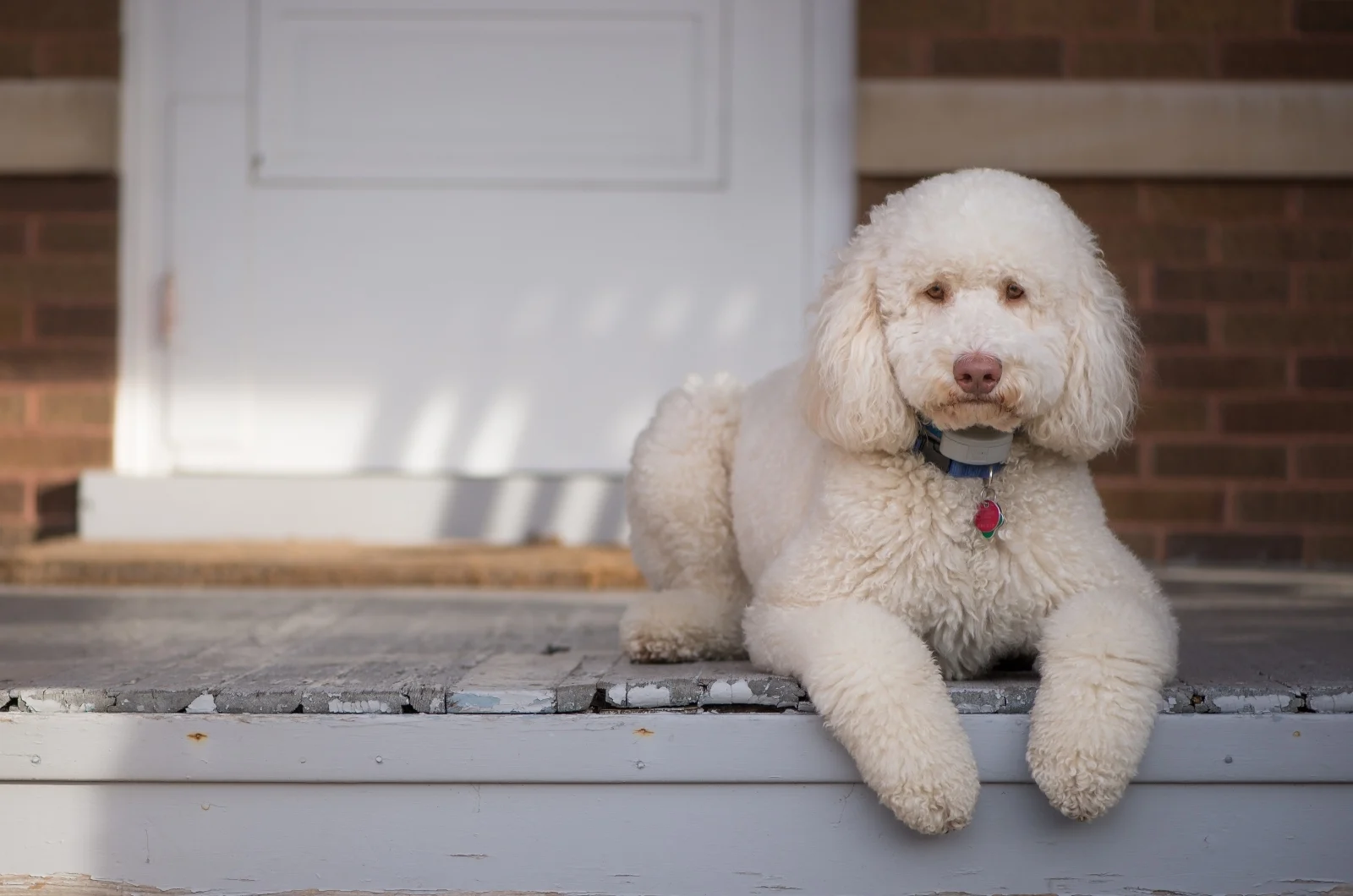 Doodledoos is an experienced, five-star breeder of large, miniature, and medium-sized Australian Labradoodles.
With over twenty-five years of experience, Sarah and her family offer full support and advice to all new dog owners. All their dogs are raised in their loving, country home with children and lots of other dogs.
Their breeding dogs have excellent health results, superb temperament, and ideal size. They make sure to follow a strict Code of Ethics, and enforce rigorous hygiene regulations.
Each puppy is fully vaccinated and microchipped. You also get a puppy pack that includes food, treats, toys, a blanket, and some other goodies.
They are currently accepting reservations for spring/summer litters of 2023. In order to reserve a puppy, you first need to contact the breeder and answer some questions about yourself, your lifestyle, your house conditions, etc.
Puppies cost £3,000. A non-refundable £300 deposit is also required.
Breeder's Details
Address: Herefordshire, UK
Phone: +(44) 7786727479
Email: [email protected]
Website: Doodledoos Australian Labradoodles
8. Willows Australian Labradoodles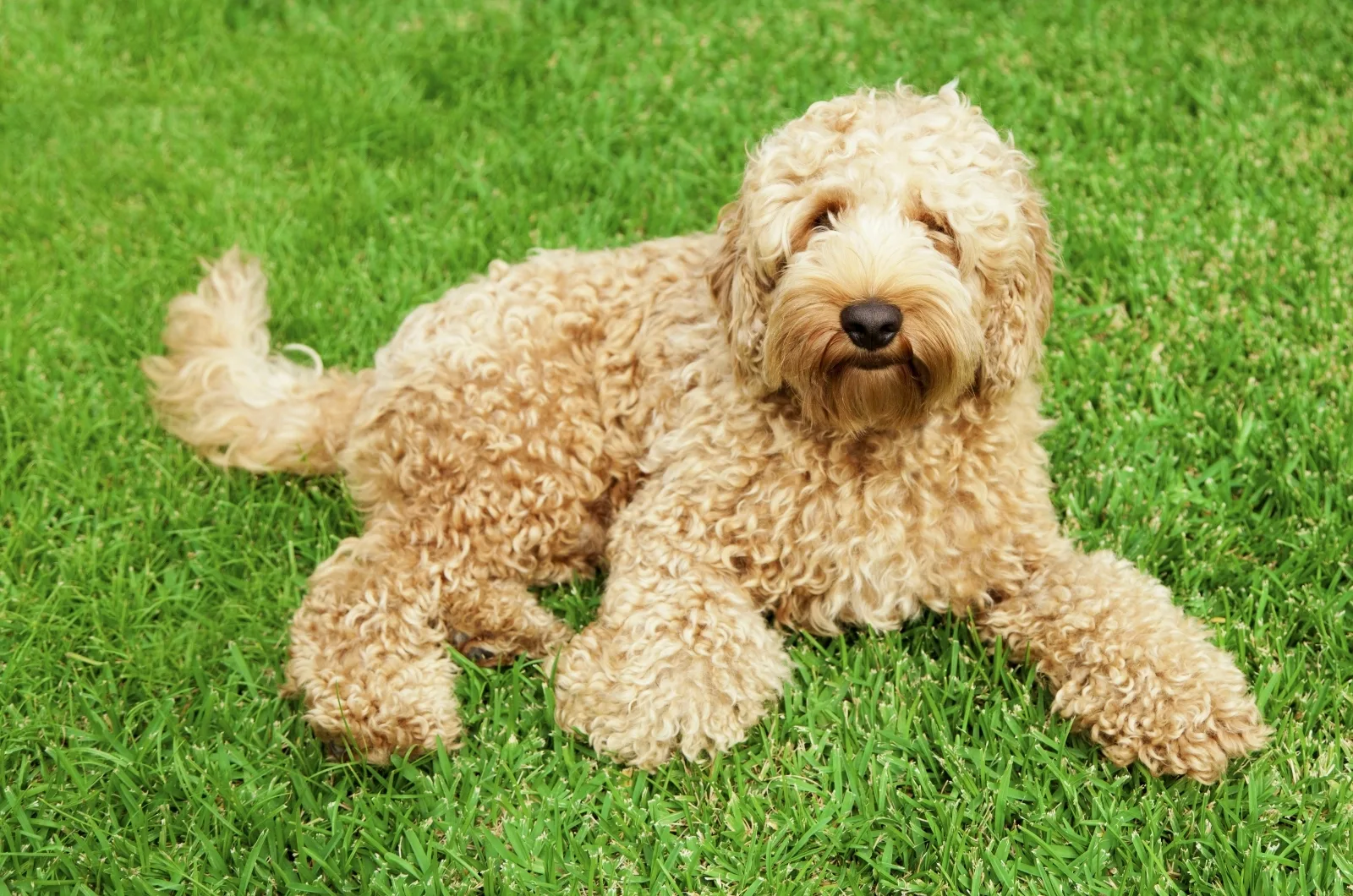 Willows Australian Labradoodles is a registered, licensed breeder of authentic Australian Labradoodles. Shannon, who is the owner of this breeding program, has been an animal lover all her life, and she truly cares about all animal welfare.
By doing this, all her dreams came true. All her dogs are raised in her home (never in a kennel) where they have a chance to experience a fun and fulfilling life.
They have spent nine years developing their Willows line through careful selection, so you can get the healthiest, happiest, and prettiest crossbreed puppies ever.
Once the puppies are born, they offer a 24/7 puppy cam for all new families to follow their pup's development.
If you are interested in their dogs and would like to know how to get one, you can read all about Willow's puppy process right here.
Breeder's Details
Address: East Sussex, UK
Phone: +(44) 7846666281
Email: [email protected]
Website: Willows Australian Labradoodles
Socials: Facebook / Instagram / YouTube
9. Ripley's Australian Labradoodles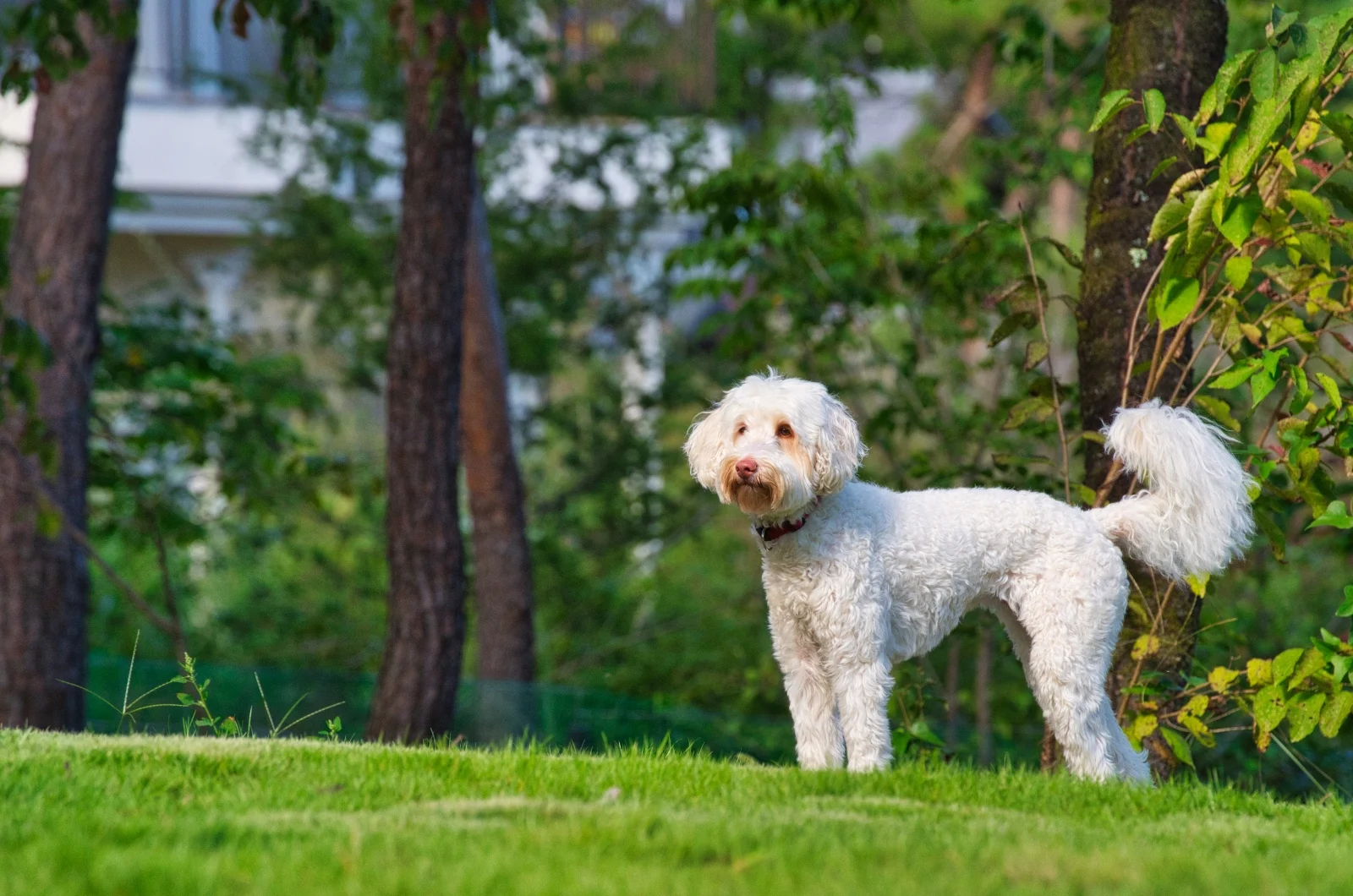 There is only one more breeder left to mention, and that is none other than Ripley's Australian Labradoodles. They are a five-star, licensed breeder that is located on the Surrey, Hampshire & Berkshire borders in the UK.
Their goal has always been to produce loving family members with wonderful temperaments that will bring other families a lifetime of happiness.
Their breeding program is characterized by strict ethic codes, a socialization program, and temperament testing. They are focused on breeding deep red miniature and medium Australian Labradoodles.
RELATED: What Impacts The Labradoodle Growth Chart?
Ripley's Australian Labradoodles come with:
An information booklet
A 24h puppy cam
A WhatsApp support group for your litter
Health certificates
Their first set of vaccinations, a microchip, and a vet check
If you have any further questions, don't hesitate to contact the breeder or check out their social media.
Breeder's Details
Address: Surrey/Hampshire, UK
Phone: +(44) 7789063008
Email: [email protected]
Website: Ripley's Australian Labradoodles
Socials: Facebook / Instagram / TikTok
How Much Do Australian Labradoodles Cost In The UK?
Budget plays a huge part in the puppy buying process. We all know that owning a pup is not exactly that cheap, especially with today's economic situation. It is definitely a commitment.
The initial price of the puppy is definitely not the only expense, and you need to realize that as soon as possible. Unfortunately, there are more and more abandoned dogs every year because people either cannot take care of them or they don't want to anymore.
Don't let that happen to you. Let's break down the Australian Labradoodle cost, and at least get you prepared a little bit for what you need to expect money-wise.
Prices can vary from breeder to breeder, and specific characteristics such as type, size, and color of the puppy.
RELATED: 16 Labradoodle Colors: A Complete Guide To All Shades
So, you can expect to pay anything between £1,500 to even £3,500.
It is important to mention that most breeders require a non-refundable deposit of £300 to £400, which is later deducted from the final puppy price.
Labradoodles are generally extremely popular dog breeds, and are very high-in-demand, which spikes up their price, so you'll hardly find a cheaper puppy from a reputable breeder.
You might try going the adoption route, which will definitely help you save some money since you only have to pay a certain adoption fee.
Food, toys, grooming supplies, vet checks, medication, bowls, beds, treats, and much more are just some of the things that you need to take into account when purchasing a dog.
To Sum Up
That's a wrap. These are our favorite Australian Labradoodle breeders in the UK that we believe are truly passionate about what they do. Most importantly, they love and care about their dogs, and provide future families with perfect little furry friends that will brighten their life.
We certainly cannot make a decision for you, but we hope that we have at least made it a little bit easier. No matter which breeding program you decide on, remember to always listen to your heart.
The best way to judge a breeder is to get in contact with them. If it is possible, try to visit them and see in person how they handle their dogs. Don't be afraid to ask any question or ask for any certificate you want to see.
Keep in mind that breeders who have nothing to hide will happily answer all the questions in the world, and provide you with their full support during the process.
Until next time… good luck!
Related Content
The 10 Best Dog Breeders In The UK