Yorkies are one of those dog breeds you simply can't ignore.
These tiny pups are so sweet you won't even notice their size and weight.
But, for real… a dog's size has nothing to do with its temperament. I bet you know that the best because why else would you be here today looking for the best Yorkie breeders in Texas?
Finding a great breeder has always been a tough task. There are numerous traps, scams, and tricks out there that are only designed to get your money. Puppy mills, backyard breeders, and pet shops only exist to spin money and get rich.
None of these facilities seem to care about what happens to the dog.
Reliable breeders in Texas are only a handful, and Texas is one of the largest U.S. states. You don't have to travel the land to find the best Yorkie breeders in Texas on your own. I've got you covered!
Yorkie Puppies For Sale In Texas
Down below, you'll find a list of the top 10 best Yorkie breeders in Texas for the year 2022. Now, I know the year is only in its beginning, but these breeders have come a long way from being newbies to becoming professionals.
Their careers are admirable, and their talent for breeding and raising premium Yorkie puppies is exceptional.
1. Yorkies of Houston.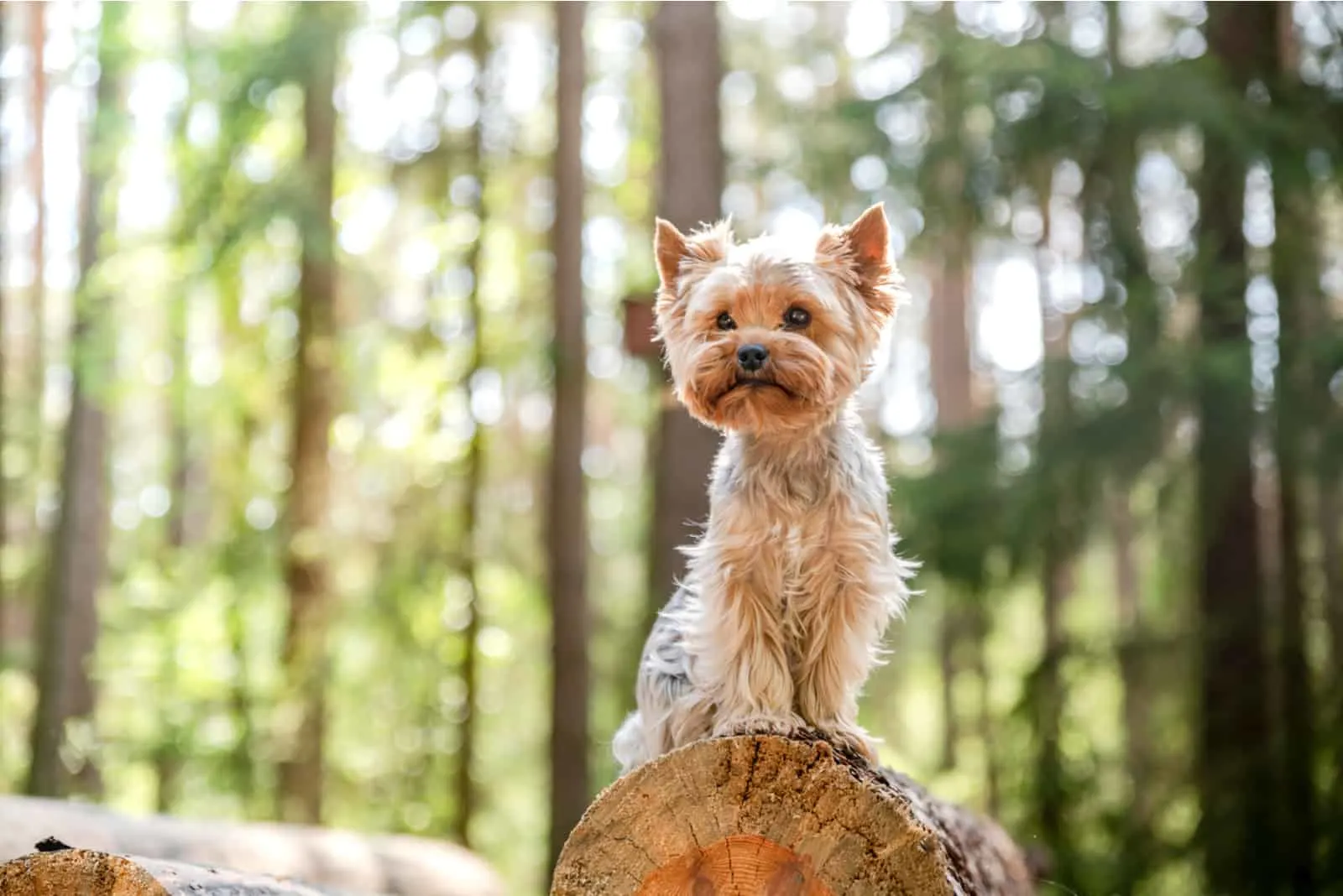 Website: Yorkies of Houston
Address: 11200 Broadway St, Suite 2743 Pearland, Texas 77584
Phone: (713) 332-9773
Social media: Facebook | Instagram | YouTube | Twitter
Meet an AKC- and ACA-registered breeder with over 30 years of experience in the field.
Yorkies of Houston is a lifelong dream of Ekiria Collins. Back then, Ekiria's dream was having a medical career, focused on taking care of our little ones. But, this all changed in 1987.
It was the year when Ekiria switched her medical career to a breeding business. And, she hasn't regretted it ever! This huge Yorkie lover was recognized as a reputable breeder by official kennel clubs in 2007.
This is just one proof that Ekiria and her team are doing a great job.
When you take a look at their website, you'll notice something that most breeders don't have. It's their video testimonials and advice on raising Yorkshire Terriers. This only proves the authenticity and quality of these pups.
All of Ekiria's Yorkies come vaccinated and microchipped. The vet examines them on a regular basis, making sure the puppies are of premium health. Also, they are pre-spoiled and raised with utmost love and care.
To get one of these lovely pups, you will need a big budget. There's a $500 deposit. The purchase price of these Yorkies depends on the dog's coat color. For example, traditional male Yorkies cost around $3,500, whereas females are $500 more.
Chocolate Yorkies are even more expensive. Males go for $4,450, while females cost $5,000.
The most expensive Yorkies by Ekiria are premium whites, costing $10,000 for males, and $11,000 for females.
2. Pocketbook Pups.
Website: Pocketbook Pups
Email: [email protected]
Phone: 512-657-0072
Owner: Kerrie Engelmann
If you want a Yorkie puppy from a family of dog lovers, then you should go with Pocketbook Pups.
Located some 15 miles NE of Austin, Pocketbook farm is a haven for all animals and animal lovers. On this farm, you won't only find Yorkshire Terriers, but you will be blessed to see Australian Cattle dogs, bunnies, black Angus calves, etc.
Ever since 2003, Kerrie Englemann has been a proud owner of Yorkies. She's also breeding them with utmost care and dedication. Every Pocketbook Yorkie comes with a special puppy package to make the transition into its new home easier.
The package usually contains some toys, a starter pack of dog kibble, pamphlets, and a blanket with the mom's scent to comfort the puppy. I really appreciate it when breeders send away puppies with a going-away present.
Now, for the pricing. Usually, Pocketbook Yorkies go for $4,000. The purchase price always depends on the available coat colors. For example, teacups are more expensive than others, and they cost approximately $4,500.
You can find most standard sizes and colors for about $3,000. Considering the quality of these puppies, their prices are completely in order.
3. Wendy's Yorkies.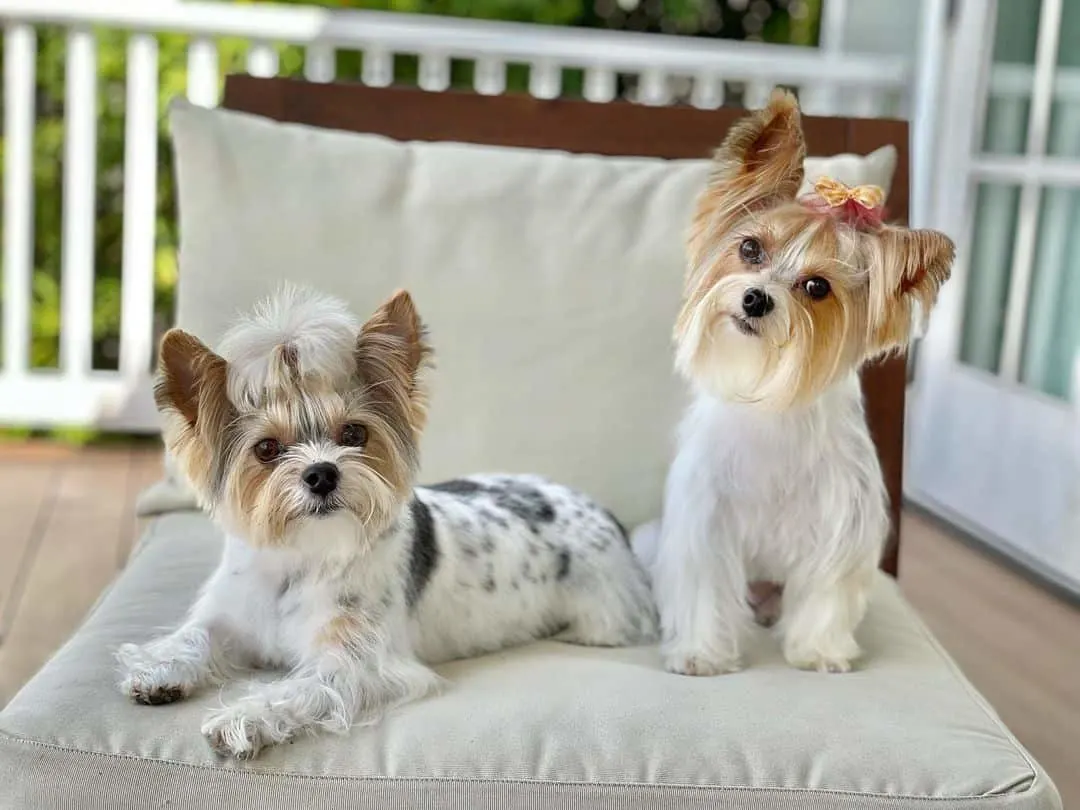 Photo from: @ruby.and.bodhi
Website: Wendys Yorkies
Address: POWDERLY, TX 75473
Phone: 903-249-9360
Email: [email protected]
As breeding pups is a full-time job, you just know that the breeder is 100% devoted, and Wendy Vanderburg is completely devoted to her Yorkshire Terrier puppies.
We have an honest breeder who turned her breeding program into a family business. Today, Wendys Yorkies is an APRI- and AKC-registered breeder raising beautiful Yorkie, Maltese, and Morkie puppies in her home.
When getting a Yorkie from Wendy, there's a huge chance you'll end up with a puppy carrying a pedigree. This only proves how much quality these pups have. All of these puppies are vaccinated and cleared of worms.
Wendy feeds her puppies raw food, as she states it's the best choice for growing dogs. Puppies go away to their furever home, bringing a puppy pack with all their health records.
If you can't pick up a puppy in person, the breeder will arrange to ship with a puppy nanny. This will cost you additional money, on top of the initial purchase price of $3,000.
4. Fancy Pups.
Website: Yorkshire Terriers | Houston, TX – FancyPups.com
Address: 4727 Spears Rd., Manvel, TX, 77578
Phone: (281) 489-3663
Email: [email protected]
Nothing beats a family business that has been going on for decades!
For over forty years, Jon, Jimmie, Jay, and Jana have been raising little Yorkie pups. And, they're doing a tremendous job since these furry friends are a delight to own.
Fancy pups come fully vaccinated and treated for parasites. They have all their health records ready for you to check them out. Also, the pups come with full AKC registration, which is always a lovely bonus.
When you decide to take your new puppy home, this breeder will hand you a farewell present, with some puppy food to make the transition into its new family easier. Rest assured their puppies are healthy, happy, and well-groomed.
Besides Yorkies, Fancy Pups also carries Maltese, Maltipoo, Morkie, and Yorkiepoo puppies. Give them a call and check out what they have to offer at the moment. You won't be getting just a "fancy puppy". You'll get a new family member, too!
5. Red River Yorkies.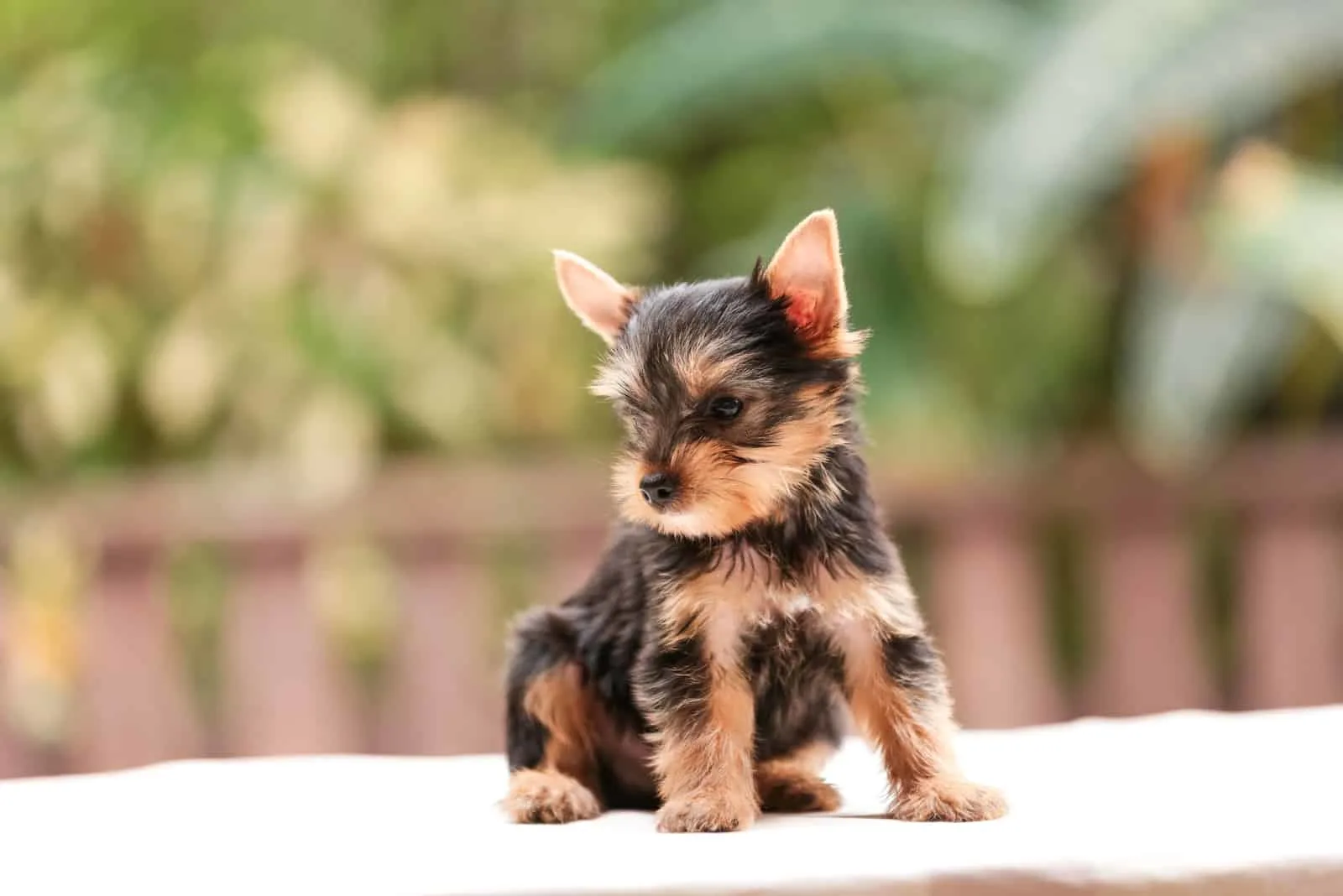 Website: Red River Kennels
Phone: (903) 219-1863
Email: [email protected]
Social media: Facebook
Raising Yorkies in a safe environment and loving home is one thing. But, raising Yorkie puppies somewhere where there's lots of fresh air, free space to roam around, and sparkling clear water is a completely different story.
Vona, from Red River Yorkies, will make sure your Yorkie and Frenchie puppies are bred and raised safely. This Yorkshire Terrier breeder has been in the business since 2000.
And, let me tell you something: there's a good reason why Red River Yorkies is on this list of the best Yorkie breeders in Texas. They don't overbreed their males and females. Red River only has a couple of puppies every year.
All puppies come with health guarantees, microchipped, vaccinated, and dewormed. They're ready to go home at the age of 10 weeks. If you're interested in one of their Yorkies, you will need a $250 deposit. Check with the owner about further pricing.
Red River Yorkies come in sable, chocolate, blond, Isabella, blue, parti, black and tan, etc. You can definitely find a Yorkie puppy that's according to your liking.
6. Dutray Yorkies.
Website: Dutray Yorkies
Email: [email protected]
Phone: (903) 441-4380
Social media: Facebook
When Tracy Simpson started Dutray Yorkies, she believed she would make a difference in the breeding world. Well, congratulations because she made it. It took six years of studying the Yorkshire Terrier breed to start a journey of her own.
Tracy's first Yorkie, Jenny, helped her along the way, making sure that each new litter was better than the previous one. Tracy's pups are potty pad trained, which is not something we see with every breeder.
Tracy has a lovely ranch with lots of free space where puppies can enjoy running freely. But, don't worry about their safety. Tracy's Rottweiler, Billy, makes sure everyone's entertained and safe on the ranch.
7. Kimberli's Kuties.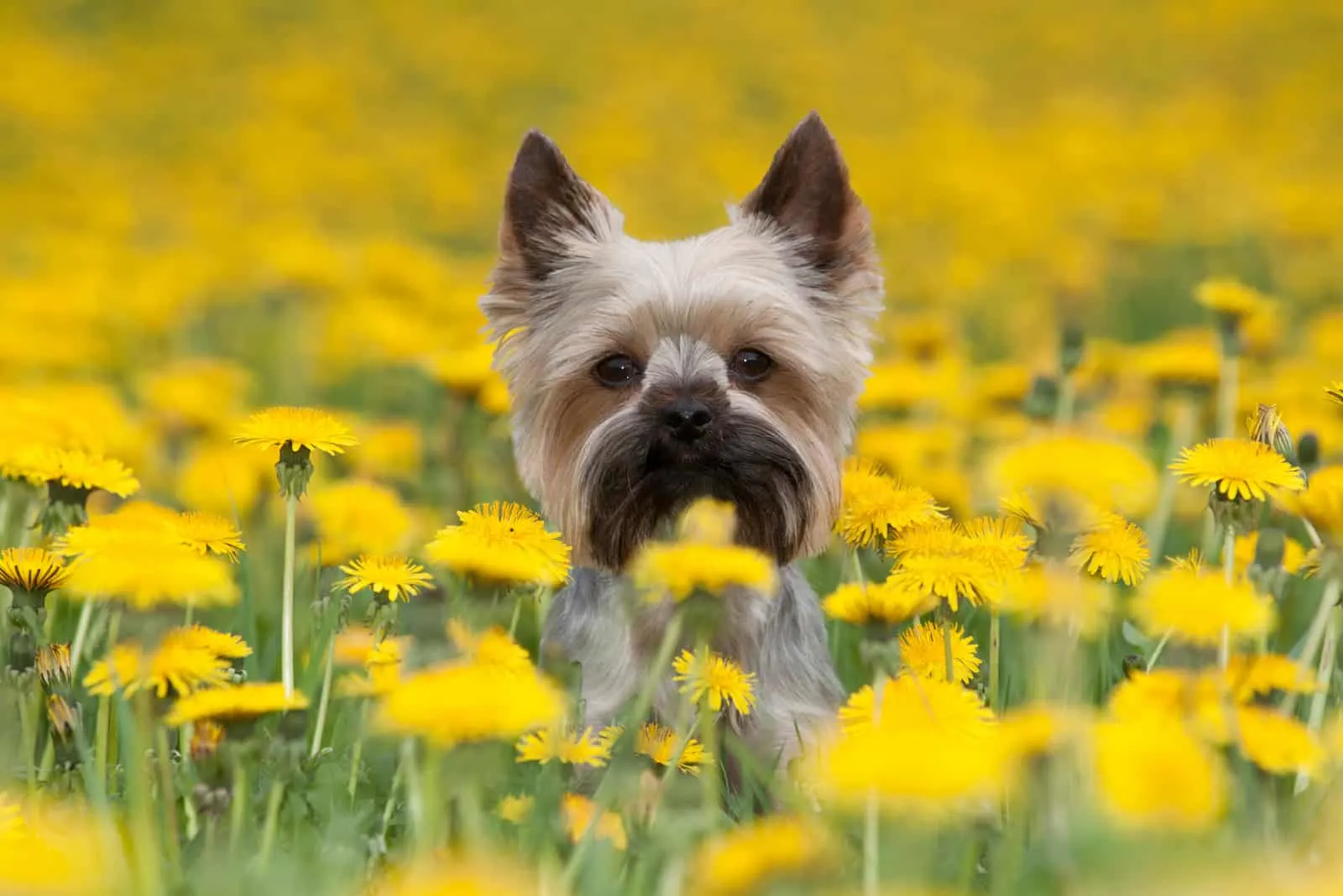 Website: Kimberli's Kuties
Address: Lipan, TX 76467
Owner: Kim Wood
Phone: 817-613-6219 or 254-646-6219
Kimberli's Kuties are not only cute… they're pawdorable!
For almost 20 years, Kimberli has been taking care of sweet Yorkie pups, making sure they're healthy, happy, and well taken care of. Her Yorkshire puppies live on a 102-acre ranch surrounded by a family of avid dog lovers.
Kuties puppies are socialized babies, raised in a safe and clean environment without any threatening disease. Kimberli makes sure that her pups have all their vaccinations up to date, along with being microchipped, dewormed, and having their dewclaws removed.
Every puppy is being sent away with a puppy present containing their health records.
But, you can't just waltz in and demand a puppy. This breeder wants to make sure that each puppy goes into the right family. To get one of these babies, you will need to pass her evaluation and pay around $2,200.
This is the starting price, which may go up depending on the Yorkie's coat.
8. Texas Tiny Yorkies.
Website: Texas Tiny Yorkies
Phone: (325) 370-1038
Email: [email protected]
Just outside Abilene, Texas, there's a lovely little ranch raising teacup Yorkies.
If you're looking for a teacup or tiny teacup Yorkie in Texas, there's no better place to look.
These tiny pups come completely registered with the CKC and/or the AKC. They're all vaccinated, have gone through deworming treatments, and come with a one-year health guarantee.
Texas Tiny Yorkies also offers shipping and delivery for an additional cost.
You can head out to their website and check out the health guarantees they offer. Tiny Yorkies may be prone to numerous problems due to their size. That's why it's a crucial matter to ask the breeder for proof of health testing.
9. Texas Star Yorkies.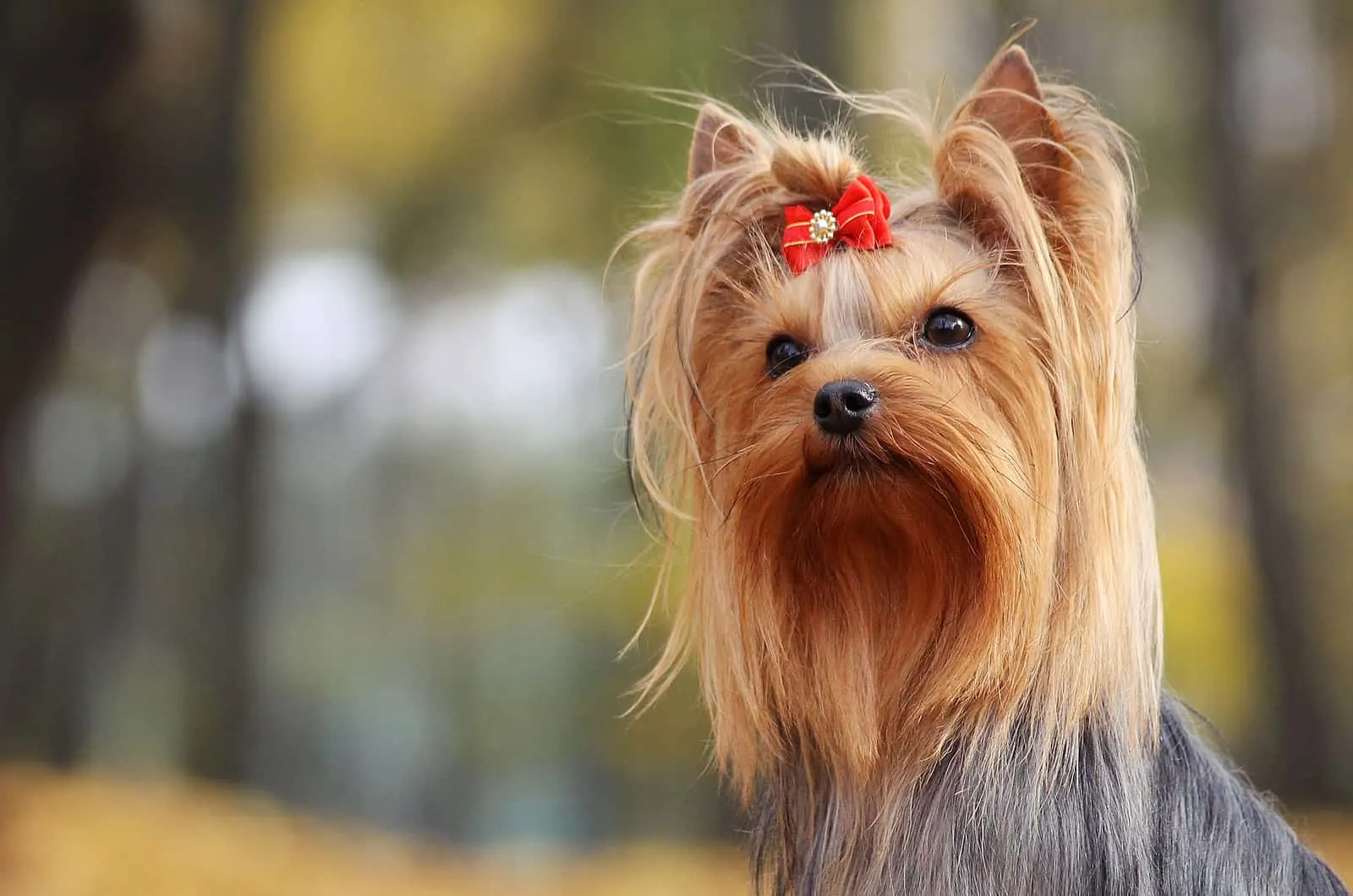 Website: Texas Star Yorkies
Phone: 936-597-7034
Social media: Facebook
Teena and Larry Currie have a special breeding program where they breed terrific Yorkie puppies. They strive to produce only the best examples of traditional, chocolate, blonde, merle, and parti Yorkies.
Located in Montgomery, Texas, Teena and Larry take care of the litters in their own home, providing veterinary care, regular shots, and deworming treatments. All puppies are also tested for genetic diseases.
In case your chosen veterinarian picks up a genetic condition that wasn't tracked by their vet, Teena and Larry will issue you a refund.
You will need to put down a $200 deposit and contact the breeder for further information about the pricing.
10. Yorkies Of Austin.
Website: Yorkies of Austin
Address: 13516 Gerald Ford St., Manor, TX, 78635
Email: [email protected]
Phone: (512) 903-0928
Social media: Facebook
Lastly on our list, we have a reliable network of Yorkie breeders from Austin and the area.
Yorkies of Austin is an Austin-based LLC run by Jackie Harrington. Over the years, Jackie fought hard to raise YOA high on the ladder of popular Yorkie breeders in Texas. Did she make it?
Absolutely!
Today, YOA is one of the safest choices for picking out purebred Yorkshire Terriers. This network caters to the needs of all Yorkie and Biewer Terrier lovers. There is no other dog breed listed on their website.
All puppies come with a 100% health guarantee free from genetic illnesses. The breeders have them tested for DNA canine genetic problems.
If you fall for these happy puppies, you will need a hefty budget. But, don't worry… these puppies come bi-monthly, and you don't have to worry about missing a litter. That's a huge advantage of a breeders' network.
If you dig deeper and go through their website, you'll see that YOA offers payment plans for those who need them. Also, their website features a store with all kinds of cool gadgets and doggy accessories that might come in handy.
Definitely worth checking them out!
How Much Should A Yorkie Puppy Cost In Texas?
Truth be told, Yorkies aren't plain mutts, so you can't expect them to cost a dime.
These purebred dogs will always cost more, but the initial purchase price will vary from one breeder to another. Based on my research so far, the lowest purchase price of a Yorkie puppy in Texas is around $1,500.
The prices can only go up from there… rarely below. I'm not surprised that some Yorkies cost a couple of thousand dollars, as they come with a bunch of goodies. All recognized puppies come with a health guarantee, vaccinated, chipped, tested, and dewormed.
Trust me, these treatments cost a lot! Basically, you get a puppy ready to love. You don't have to go through all that fuss about weaning, potty training, or frequent vet examinations.
When a puppy gets home at the age of eight to 10 weeks, all you have to do is make sure it grows up properly. Yeah, all you have to do…
Top Reasons To Get A Yorkie
Owning a Yorkie can be such a lovely experience. Many people are still unaware of the many qualities of this dog breed. They usually think Yorkies are lap dogs made for cuddling and nothing else.
However, there's so much about these dogs worth mentioning.
For starters, Yorkies are very devoted dogs. They might not be bred for guarding and safety, but you can't deny how attached they are to their owners. A Yorkie's devotion goes even beyond a level of devotion that some other, large dog breeds have.
While they aren't born guardians, Yorkies are still good watchdogs. They can be pretty yappy, and will bark if something triggers them. In other words, if they sense danger, they will definitely let you know something's happening.
Sure, their small, compact size can be a downside, but it's also a huge plus. Imagine traveling with a dog, or living in a tiny, crowded apartment. Having a small pup like a Yorkie sure sounds like a great idea. Learn more about this dog's size in our Yorkie growth chart.
Yorkies do have small heads, but boy, they can fit lots of brains inside them! Just kidding! All I want to say is that Yorkies are highly intelligent creatures. They pick up commands and training lessons easily.
I'm not surprised that many breeders are starting with training while they're still puppies. Yorkies will surprise you with their sharpness.
These pups will adapt to every lifestyle since they're very loyal and peaceful. You don't have to worry about them getting along with other family members and animals. Yorkies are tolerant, and they won't avoid anyone just because.
If you're a busy dog owner, you will love Yorkies for their low exercise requirements. These tiny pups have short legs and fragile body frames; therefore, extensive workout sessions are strictly prohibited.
Finally, you will love Yorkies as they're used as therapy dogs. Along with Golden Retrievers and Labradors, Yorkies make good companions during hard times. They are tiny, but they're so mighty.
Top Reasons Why Not To Get A Yorkie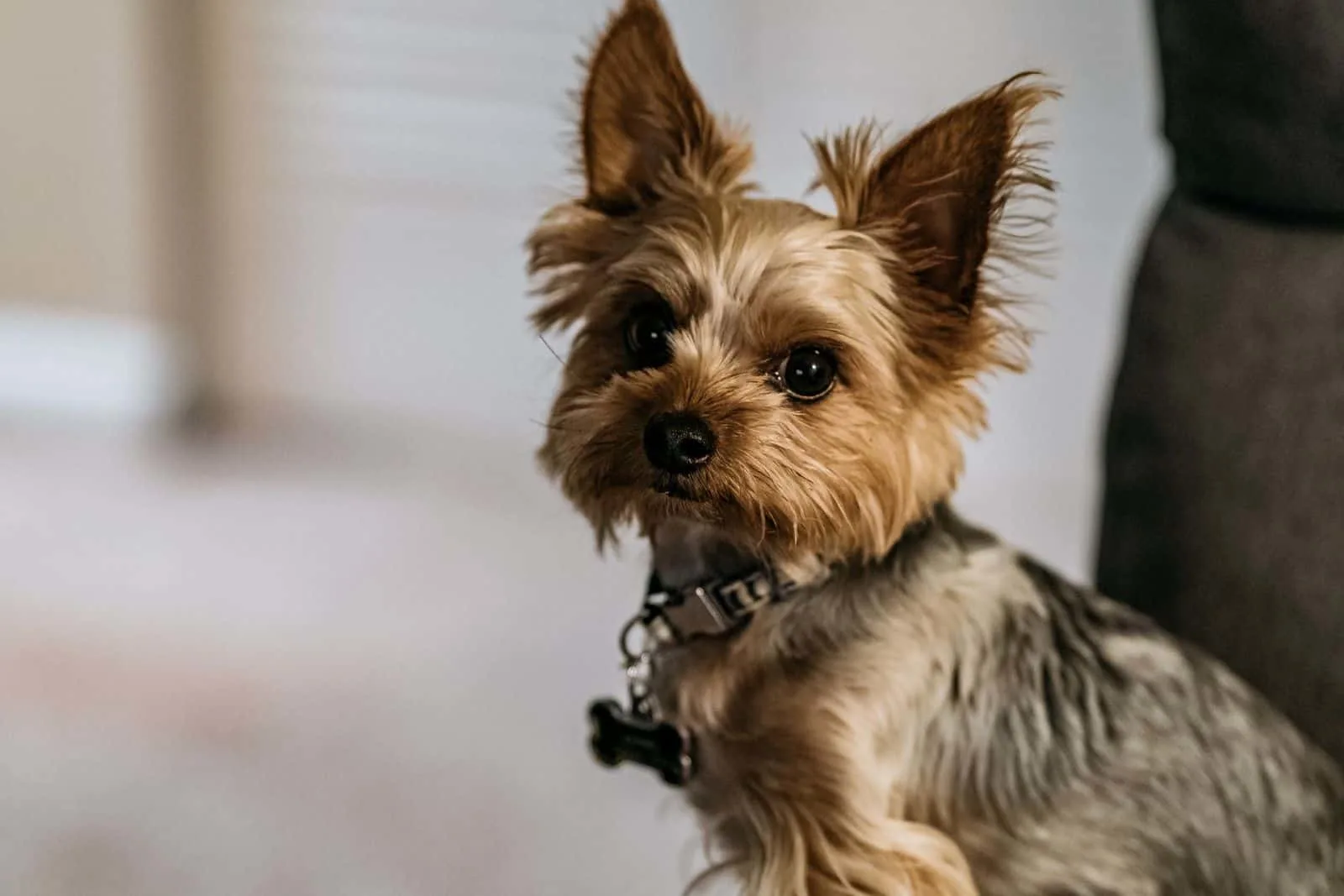 So, Yorkies are amazing. You get that. But, are there any downsides of owning these dogs?
Yes, of course, there are.
Even though Yorkies have many great traits, they still come with some flaws.
The biggest flaw of these dogs is that they tend to have big dog syndrome. This means they will bark, growl, and try to bite bigger dogs and newcomers if they feel in danger. It means nothing to them that they're smaller and not as strong.
Dogs with this syndrome are usually tiny lap pooches with a tough character.
I've mentioned earlier that Yorkies are highly intelligent and trainable dogs. But, I have to admit I lied a bit. You see, some Yorkies can be quite hard to house train. Their stubborness will rise up and you will have problems teaching them how to behave indoors.
Also, potty training might not go as fast as you'd imagine. But, still, you will make some progress eventually.
My last reason why owning a Yorkie isn't a good idea is their size. Yes, they're compact, they fit everywhere, and become adapted easily. But, they're also very fragile.
Yorkies can get their short legs broken if they jump from high ground. They don't like stairs or rough handling. Heaven forbid you drop a Yorkie puppy from your lap!
Conclusion
So, do you have a favorite among these ten Yorkie breeders in Texas?
I know that you won't make a mistake no matter which one you choose. It's only a matter of your budget and your preferred coat color. Not all breeders carry the same size and coat color, so you have to ask before you decide for them.
I do recommend you find a breeder from your area to make the shipping easier for both you and your puppy. Still, if you live far away from any of these breeders, I suggest you pick the ones with shipping services.
Many of these listed breeders will agree to ship out their puppy via airplane or car, even with a flight nanny. This way, you can be sure your new puppy won't have any problem during the transition from the breeder's to your place.
I really hope this list will help you find your ideal Yorkie puppy. Life with these little pooches has no dull moments!
Read Next: 13 Poodle Breeders In Texas: Nothing Unlucky Here