There is no going back from becoming a Yorkie owner. Ask anybody that has one, and you will hear about the incredible character, fun personality and great look of the Yorkshire Terrier.
Most people researching this breed end up getting AT LEAST one dog, so to make things easier for you, I decided to let you rest from research and simply choose from the list of amazing Yorkie breeders in Georgia.
Eleven candidates are in contention to be picked by you and your loved ones. It will simply come down to liking one puppy photo better than another. Do not believe me? Here, have a look.
Yorkie Puppies For Sale In Georgia
Living in Georgia is like living in Yorkshireland. There are numerous great Yorkie breeders all around, and you should be having the "good" kind of headache reading about all of them.
We will start off with some of the most popular, but do not think that they get less good as you go further down the list. After all, I would never dare present you with sub par options when it comes to dog selection.
1. Carter Yorkies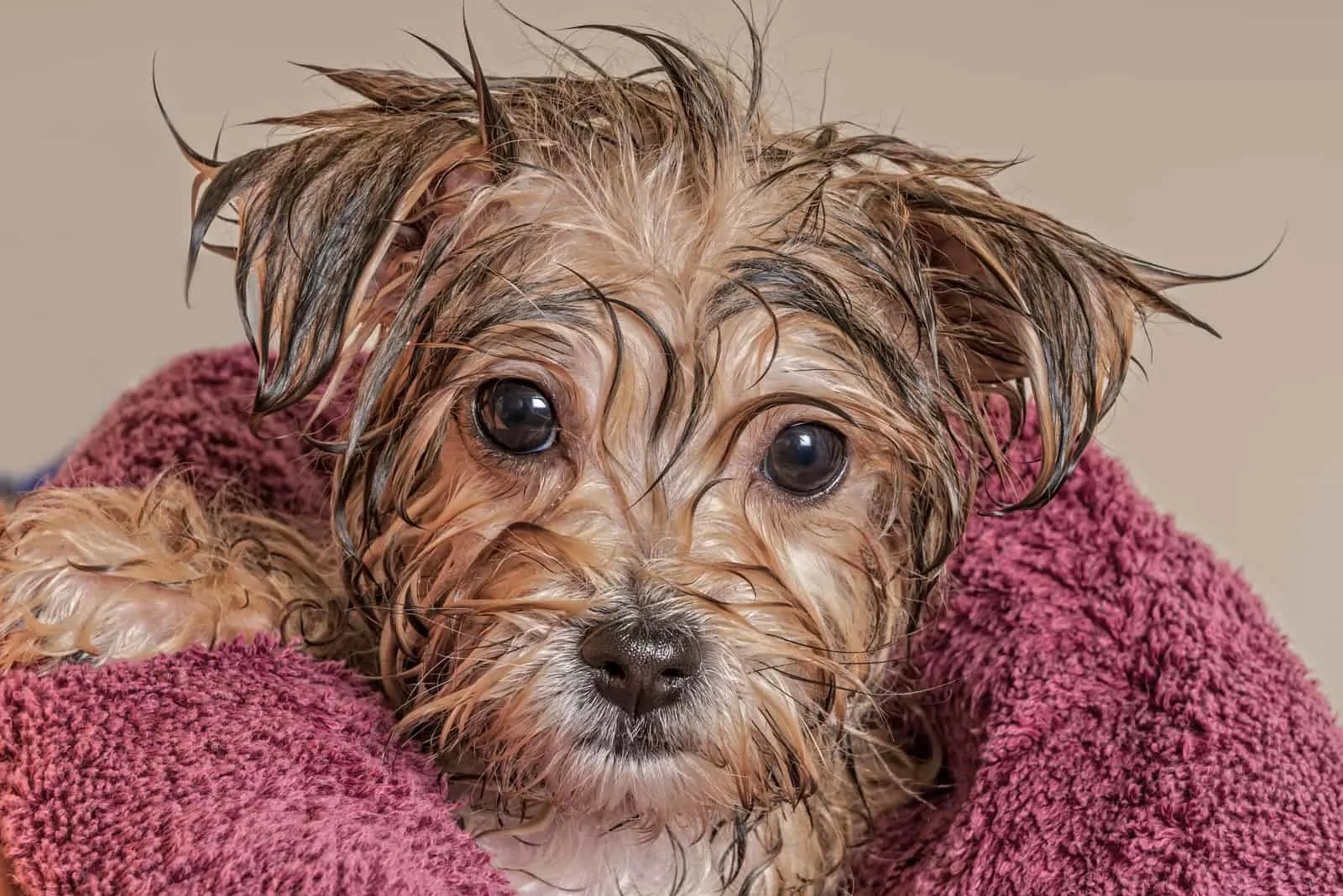 Bad traditions seldom survive a few years let alone decades. Small breeders are oftentimes more dedicated to their passion for dogs as there is more to breeding than money. Quality is the number one concern at Cart Yorkies.
A favorite among Yorkie owners, Carter socializes their Yorkies by giving them a family treatment. Dodgy bloodlines are not a part of their tradition, and all of the dogs are tremendously well behaved and trained.
Though the American Kennel Club and Yorkshire Terrier Club are not proponents of Teacup yorkies, the owner has been winning hearts and shows with her small Yorkshire Terriers since the 1970s. The offspring at Carter Yorkies are all from the best Russian International Champions.
All dogs are health screened and follow the AKC breed standard guidelines: long and smooth coat, square frame and smart but playful character.
The quality breeder recognition from dog-learn.com speaks volume on the expertise and accomplishments of this Yorkshire terrier breeder.
The Process Of Acquiring Puppies
After getting into touch with the owner, Lisa, you will state your preference of puppy. After that, a non-refundable deposit of $200 is required to confirm the reservation. You will be sent a photo of the puppy the owner finds fits your description.
Payments are done through Western Union money grams, and the remainder of the puppy price is paid in cash when you come to pick your puppy. They are flexible in terms of bringing the puppy to the closest airport you land at if you are flying in.
In case you do not live in one of the nearby cities like Atlanta, Kennesaw, Alabama, Jacksonville or Tallahassee, you can have a courier deliver it to you.
If you wish your puppy to be shipped, you will need to pay the full puppy price (deposit counts towards it) before they deliver it to you. Courier delivery costs $225 and is paid once your puppy arrives at your home.
The total price without delivery is $1200 ($1500 for parti Yorkies) for pet contracts. Carter Yorkies do not give full breeding rights but provide you with all the AKC bloodline documents.
Note that the owner does not include a spay/neuter clause in the contract due to her belief that unspayed or unneutered dogs are healthier.
The puppies receive all of their shots, have their tails docked and dew claws removed before being sent your way. You can, of course, request the puppies not to have their tails docked or dewclaws removed.
Breeder Information
Address: 615 Annie McGee Rd, Moultrie, GA 31788, USA
Phone: +1 229-921-4206
Email: [email protected]
Website: Carter Yorkies
Socials: Facebook
2. Dreamy Pups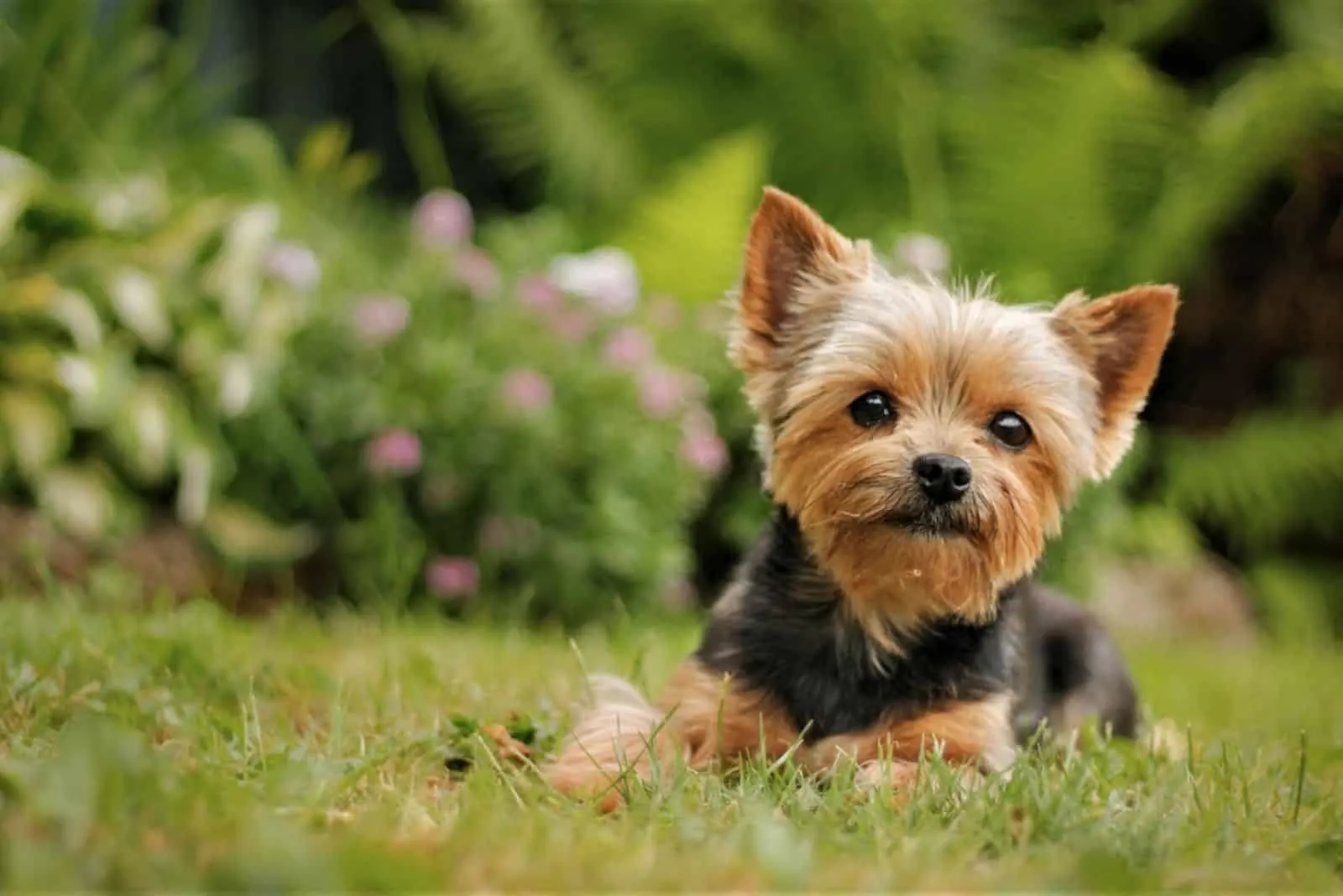 Do I need to go into details about this Yorkie breeder in Georgia? I guess being dreamy is simply not enough for you. Dreamy Pups puppies are raised inside the house with free access to large outdoor spaces for play and mischief.
A family business that has been breeding Biewer Yorkies for sixteen years will give you a Yorkie experience unlike any other. You can ask them anything, anytime and receive a comprehensive answer in no time.
The litters are planned ahead, as any responsible breeder should do, with Embark health screens done on all of the dogs. If you get your Yorkie from Dreamy Pups, you will be buying from a POSH bloodline.
Yeah, you heard me. Some of their dogs featured in Dogster, The Real Housewives of Atlanta and Caesar's Way Magazine. Impressive. Many of their dogs found a career as therapy and service dogs. Can I stop with the ode to Dreamy Pups now? Good.
The Process Of Acquiring Puppies
Getting your hands on one of these dog celebs is easy and straightforward. You can contact the owner before filling out the puppy application or just do the latter. It is short and will double as a contact form too.
The owner likes to get to know the people buying the puppies as a way of assuring the dog will be well taken care of. This means that there are rather long waitlists. To join the list, you will need to make a deposit of $800 before picking your puppy up.
If you want the puppy shipped to you, you must pay the entire sum before it is eight weeks of age with an added cost of a flight nanny. The standard contract is a pet contract, though you can inquire with the owner about a pricier breeding contract.
Puppy final cost is between $2500 and $4500, depending on the type of contract and transport arrangement. All puppies come with a puppy package and a one month health guarantee upon purchase.
Breeder Information
Address: Kennesaw, GA 30152
Phone: +1 205-243-2801
Email: [email protected]
Website: Dreamy Pups
Socials: Facebook
3. Windsor Oak Farm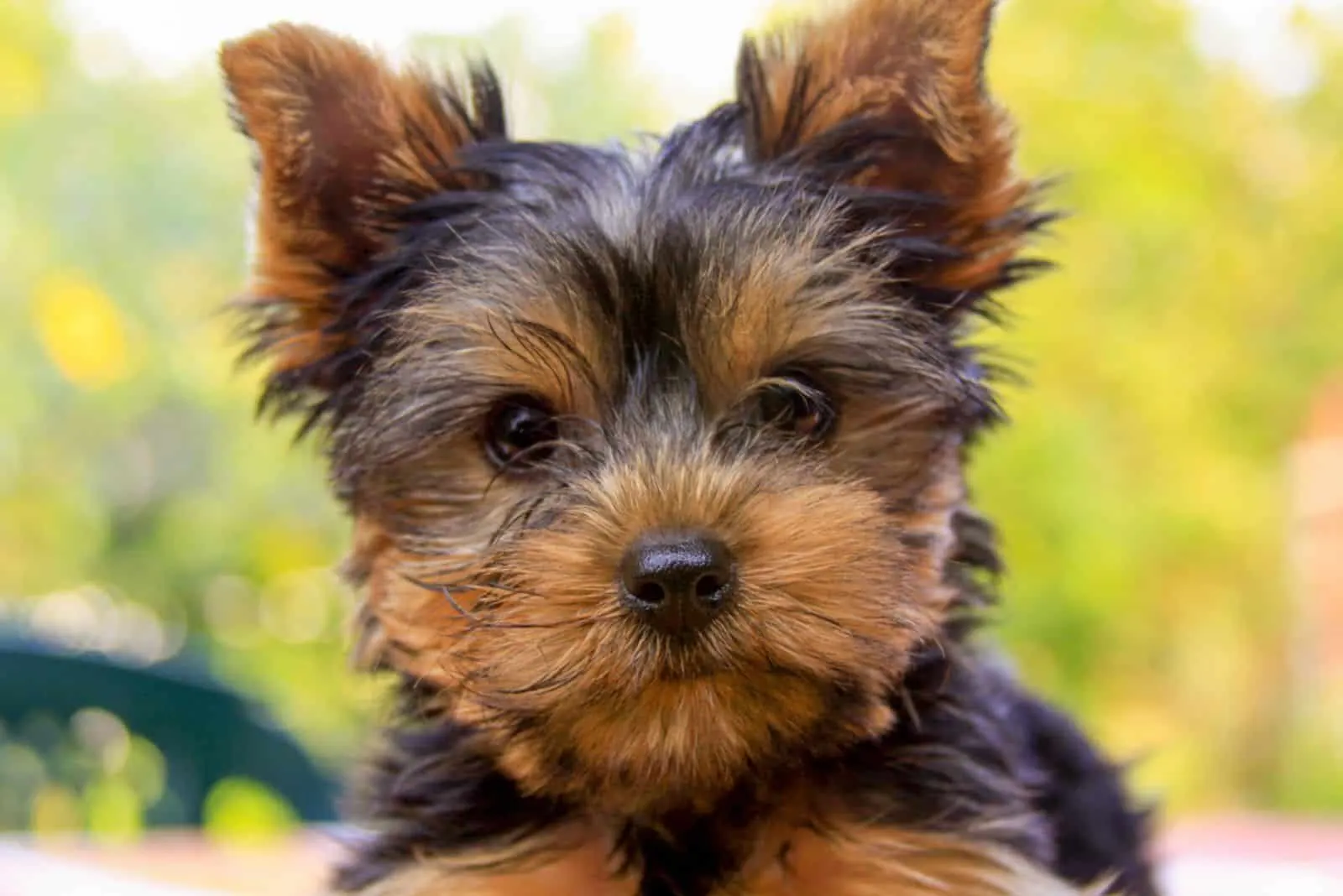 Whatever Yorkie color you can imagine, Windsor Oak Farm has it. Their specialty are Yorkies, but they also breed Shih Tzus, Bichons and Yorkiepoos. You will definitely have a blast looking at the numerous Yorkie photos they have posted on their website.
Small breed dogs as a specialty means they have a big heart and will provide you a health screened puppy with all the necessary vaccinations already done. This dog breeder has a very professional approach with their clients.
When they have Yorkshire terrier puppies for sale, they will not simply pick one according to "specification". They like meeting live with their potential clients to better understand the choice of Yorkie puppy for you.
The Process Of Acquiring Puppies
There is a puppy application/contact form on their website that is rather short and has the basic information on it like puppy gender and breed. Of course, you will get a Yorkie, no question about it.
Windsor Oak requires you to text or call them with your information after which you are put on a waitlist unless puppies are immediately available. After that you wait, and they contact you once the perfect puppy is available.
The waitlist is chronological, which means the sooner you contact them, the further up on the waitlist you will be. They do not accept deposits except in person. You will have to set up an appointment to visit them. Both credit cards and cash are accepted.
The puppies cost between $1800 and $2000 depending on the color and contract you sign. There is no information on types of contract, but they will be open to any questions regarding that.
Breeder Information
Address: 10209 McKinstry Mill Road, New Windsor, MD 21776
Phone: +1 301-252 9213
Email: [email protected]
Website: Windsor Oak Farm
Socials: Facebook
4. Southern Star Yorkies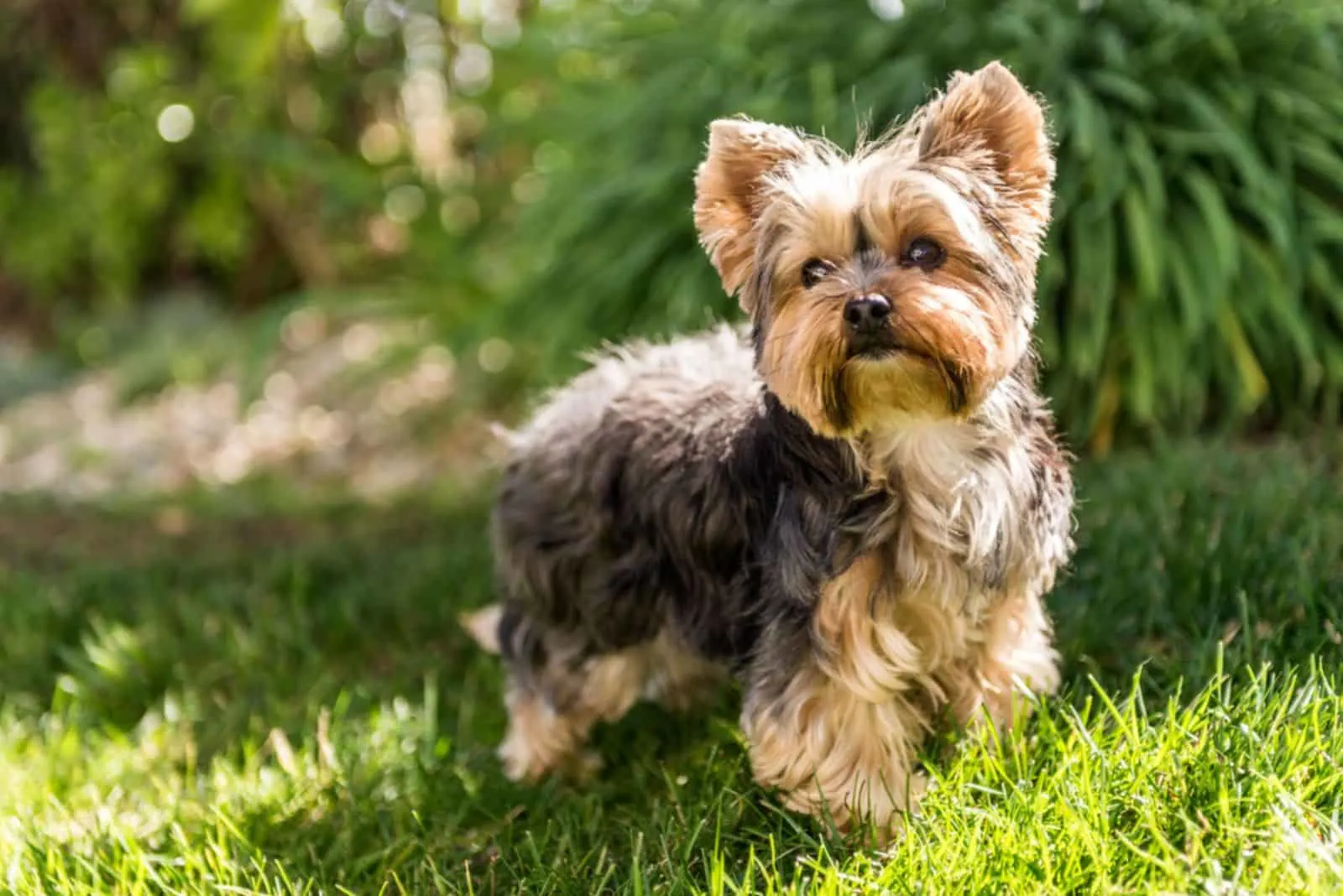 Located near Atlanta, West Georgia, Southern Star gives you Biewer and Yorkshire terrier worldwide champion bloodlines to choose from. Some of the famous names are Knight of Blue Cross, Lake Buena Vista and many other renowned lines.
Southern Star's strategy is no compromise on a Yorkie puppy. Purebred dog lineages socialized inside the owners' home give you truly perfect family dogs.
All AKC breed standards are met for the Yorkshire terrier. Biewer terriers do not have their tails docked, and are registered with the Continental Kennel Club (CKC) and International Biewer Yorkshire Terrier Club (IBC).
Puppies receive the first round of vaccination and go through dewclaw removal at two weeks, which means you will not have to worry about any of it. All dogs are dewormed prior to sending them to their new home.
Their practice deems the puppies mature enough to find a new home at ten or twelve weeks of age. The wait will be worth it, trust me. You will receive a one year health guarantee against liver, heart or kidney defects.
The Process Of Acquiring Puppies
Contact the owner via mail, phone or make an appointment — all are acceptable at Southern Star Yorkies. Filling out the puppy application will be mandatory if you request a puppy from them along with a $100 Commitment Fee.
This Commitment Fee is not the same as the reservation fee ($400), and if the puppy is available for sale (ready to be sent to you), the Commitment Fee is not required. Southern Star accepts PayPal, Zelle or CashApp payments.
There is a pet contract available on the website, but breeding contracts are not something Southern Star signs with people they have not known for a while. You will have to ask about the price and transportation arrangements once you are in contact with the owner.
Breeder Information
Address: Douglasville, Georgia 30135
Phone: +1 678-665-8305
Email: [email protected]
Website: Southern Star Yorkies
Socials: Facebook
5. TyAva Yorkies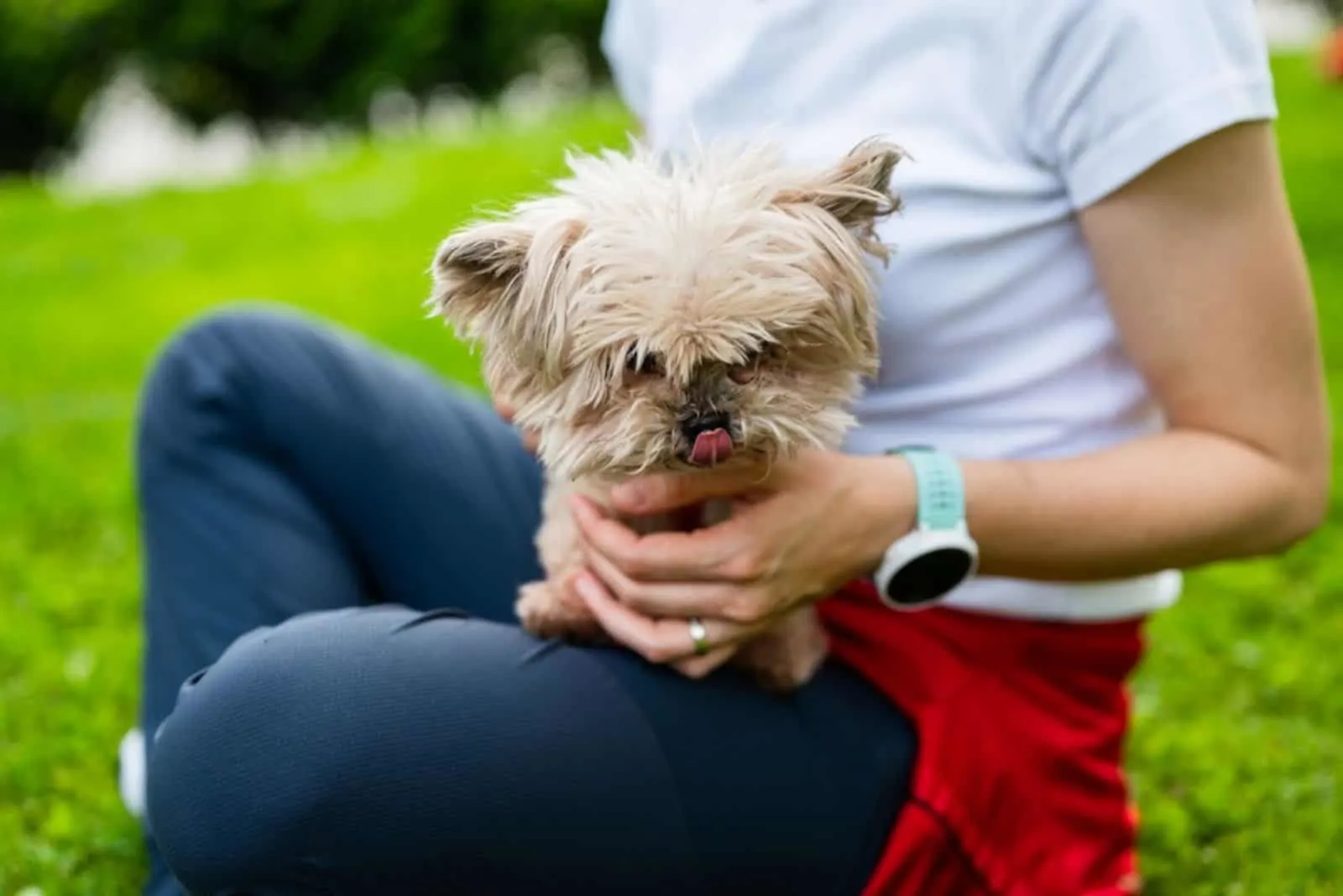 There is something about Yorkies that makes breeders stick to them for tens of years. They are among the most popular dog breeds in the world, so it is not surprising.
TyAva is one of those that became recognized as a Breeder of Merit by the AKC with several Grand Champions and over 65 champions over the course of their existence. If you want to talk about pedigree, let me tell you that they raised and showed multiple Best in Specialty Show winners.
One of the Yorkies is adorned with medals like an admiral and eight Best in Show wins with 31 Best in Specialty victories. Bow down to the Yorkie!
The strong bloodlines bred at TyAva means you get a healthy puppy regardless of litter. Choose any from the available puppies and make your life a winning one.
The Process Of Acquiring Puppies
You can contact the owner, Ava Tyree, via call, mail or visit in person. The calls will be received by Ava's oldest daughter, Missy, but only after 2:30PM. You love to see family dog businesses thrive.
TyAva considers its puppies old enough for home relocation at twelve weeks of age. Do not worry. You will receive puppy growth updates through photos and videos.
You can visit the puppy you chose at their home.
On their webpage, you will find a sample pet contract that, like most pet contracts, requires proof of spaying/neutering within 48 hours of purchase. They offer refunds within the same period of time. Your vet will need to check the puppy out immediately after you receive your puppy.
The health guarantee is valid for a year and it will be given to you along with the AKC registration papers. If you fail to pick up your puppy on the agreed date you will be charged $14 per night until picked up. The contract is considered void if you do not collect your puppy within 7 days.
Puppy price is discussed after inquiry and is dependent upon several factors such as color, gender, size etc.
Breeder Information
Address: 3300 Lynhurst Drive, Marietta, GA 30062
Phone: +1 770-298-8300
Email: [email protected]
Website: TyAva Yorkies
6. Harrington Yorkies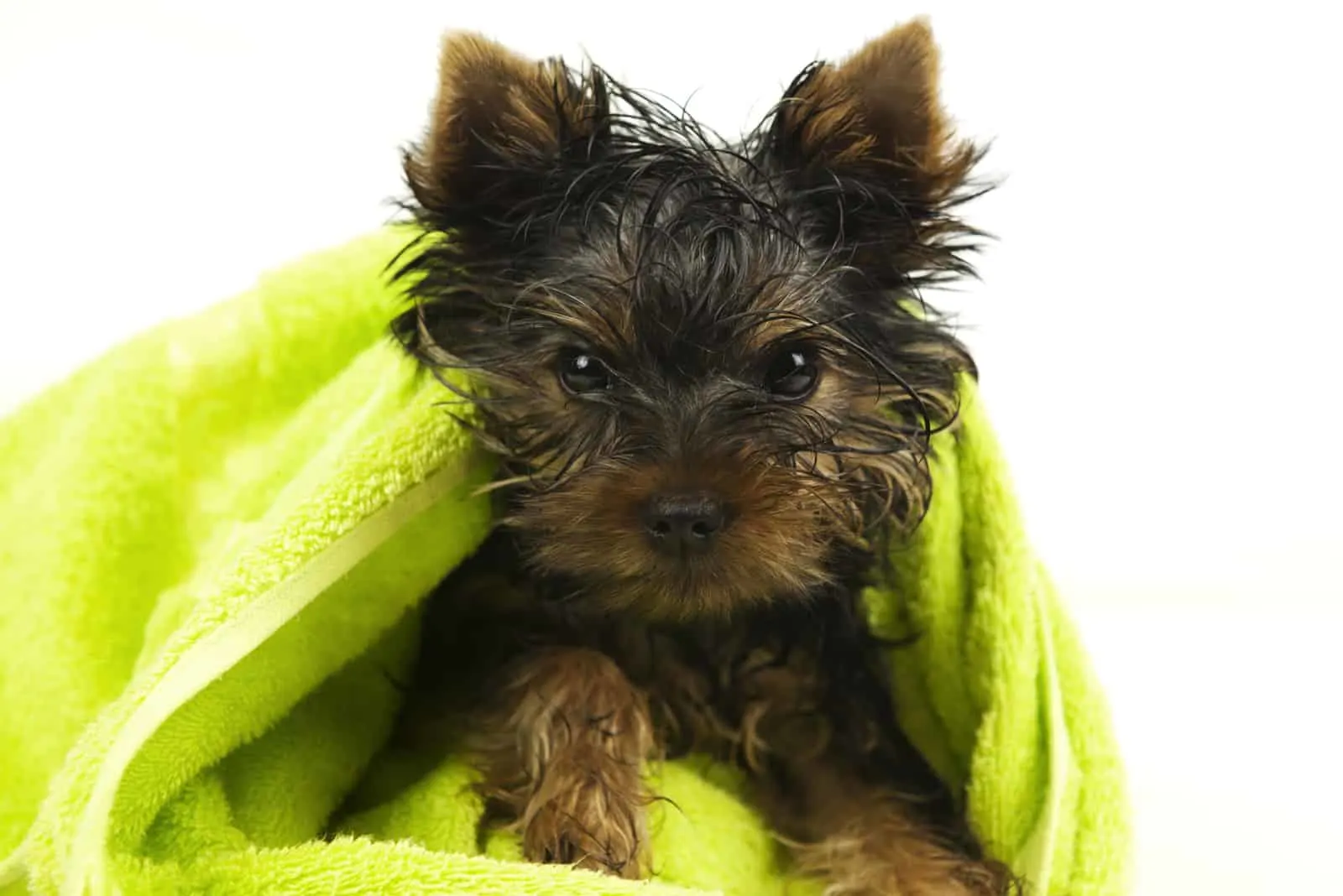 Harrington is nother small Yorkie breeder in Georgia that has been breeding Yorkies for more than two decades. They are specialized in Yorkies only which means extra care for all the little ones.
The dogs are raised indoors, with the family, and are socialized among people and other Yorkies. A great family atmosphere that will come to your home too.
Harrington Yorkies will respond to all your inquiries and provide references if you demand them.
All pooches conform to AKC standards so you will not need to worry about registering them yourself — they are pre registered. A microchip is included with the full vet check and first round of vaccination.
Last but not least, one of their Yorkies took part in a photo shoot and featured in the South Magazine in the Greatest Pet section. Yorkies are incredible models.
The Process Of Acquiring Puppies
To acquire a puppy you need to contact Harrington Yorkies via phone or email, and then after getting all the information you need, fill in the deposit form, followed by a contract if you decide to go ahead with the purchase.
The one year long health guarantee includes a guarantee against genetic or life-threatening conditions that include the heart, liver, lungs and kidneys. There is no guarantee on color, size or the likes.
The prices are on inquiry only and are not available on the website. The deposit amount is also undisclosed and can be inquired about. They will depend on the type of contract you sign (limited AKC registration, full AKC registration or no AKC papers).
Breeder Information
Phone: +1 912-748-7155
Email: [email protected]
Website: Harrington Yorkies
Socials: Facebook
7. Kirkland Kennels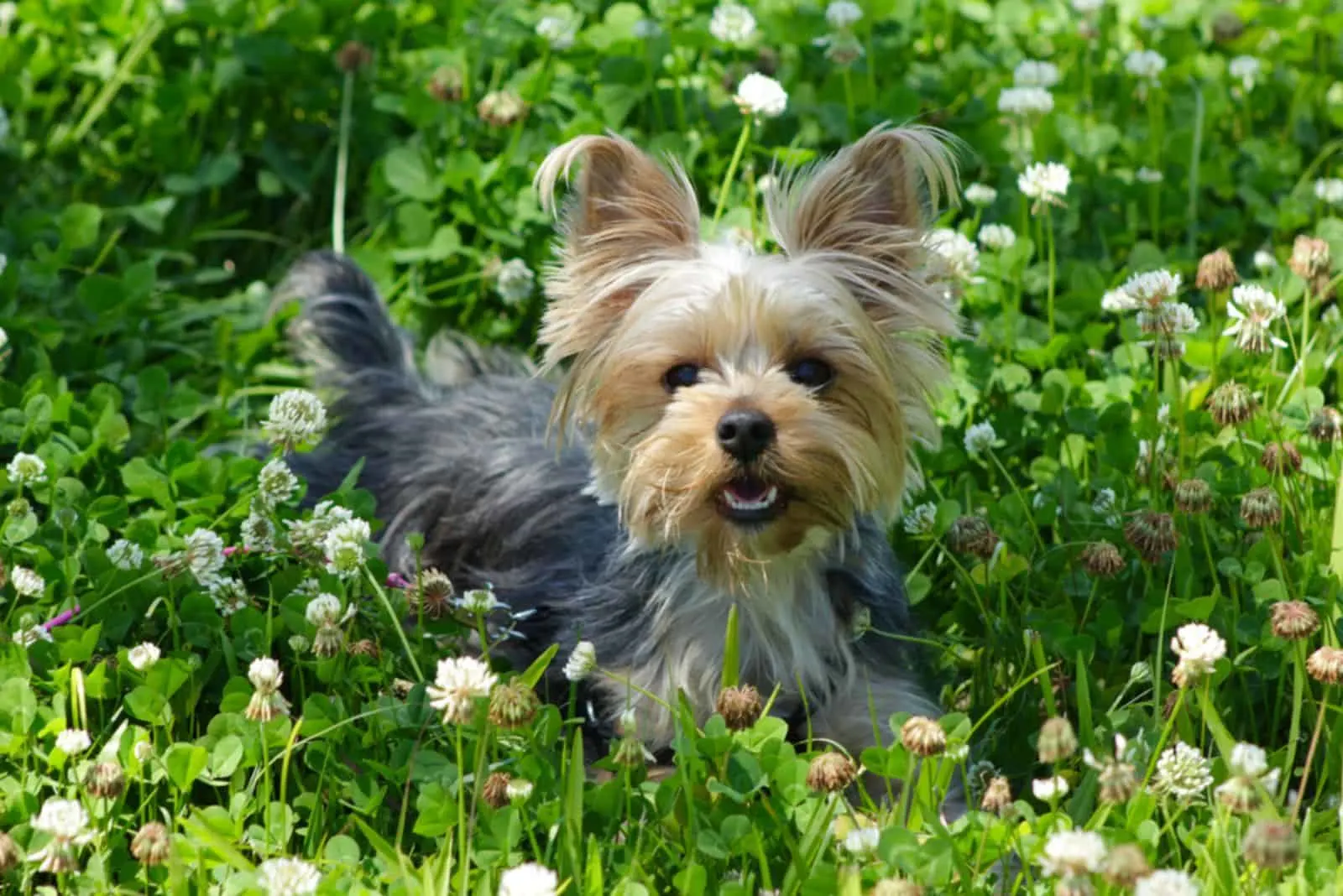 You guessed it — another family business that has been around the block. They breed four other breeds in addition to Yorkies: Maltese, Boston terriers, West Highland white terriers and Maltipoos. It is obvious that they love their terrier bloodline.
Kirkland Kennels is a member of the AKC, ACA and CKC, so you got all your Ks check marked. The dogs are kept indoors in great conditions and the puppies all receive the first round of vaccines along with deworming.
They treat the puppies as their own so that they are right at home once in your home. I think that is a pretty good deal.
The Process Of Acquiring Puppies
Kirkland Kennels will be happy to meet you in person or receive your call. You can contact them via email or contact form too.
Once you are satisfied with the initial information you needed, they have an online contract PDF that is pretty lengthy. It will be a serious read unlike other single page contracts. I do like seeing a professionally put together document though.
To reserve a puppy, the usual deposit fee will be required. The amount is undisclosed on the website, just like the puppy price. You will find out about that during the communication with Kirkland. Good thing is they accept PayPal payments.
Breeder Information
Address: 6021 Western Circle, Macon, GA, United States, Georgia
Phone: +1 478-471-7831
Email: [email protected]
Website: Kirkland Kennels
Socials: Facebook
8. Keenan's Yorkies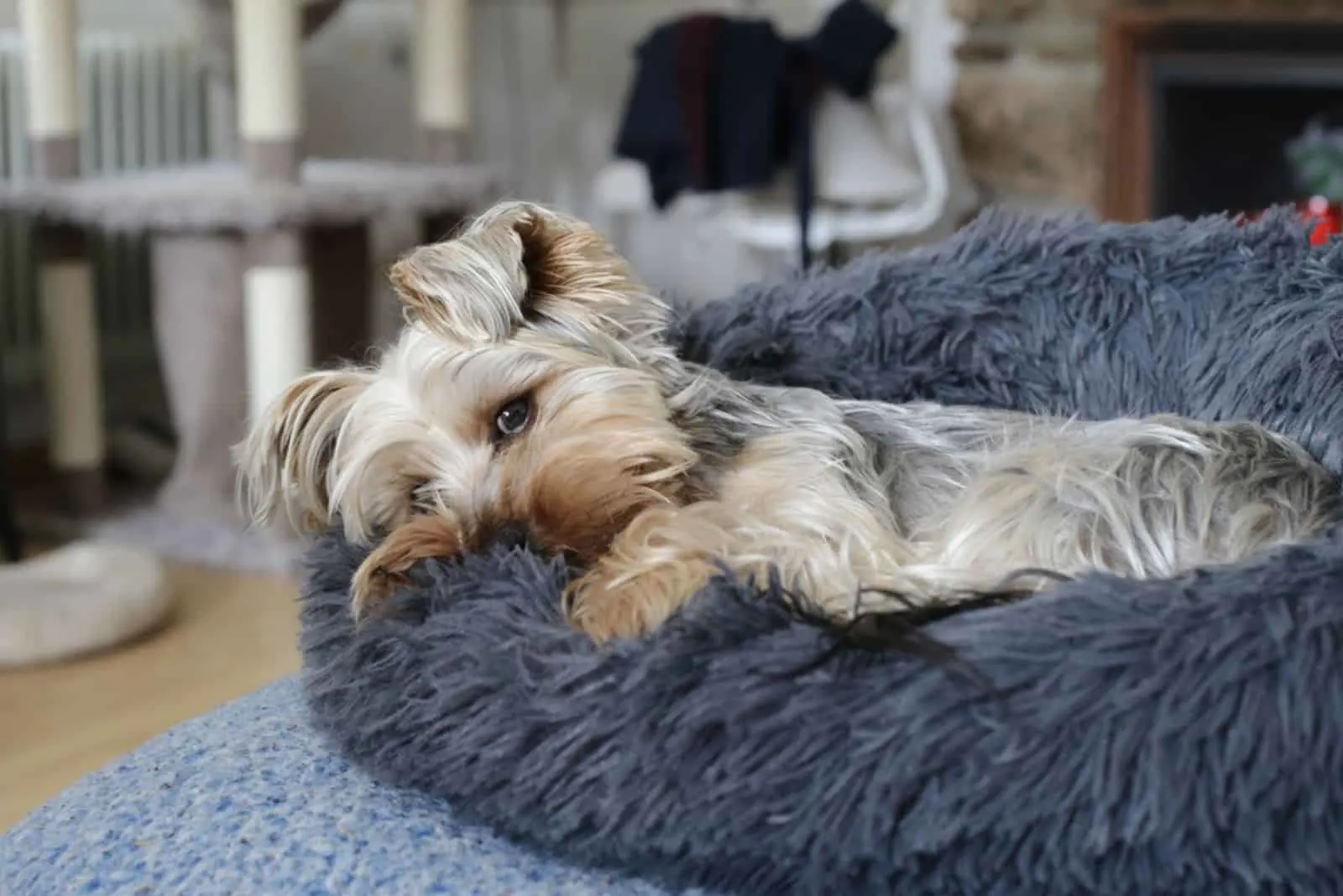 Representing Central Georgia, Keenan's Yorkies is a small breeder with big names. The puppies are raised indoors and are taken care of as family members.
People, other dogs and animals are not a problem for Keenan's Yorkies. They have seen it all, heard it all and you will not surprise them with anything you have at your home — lovely.
They keep adding exceptional bloodlines from Eastern Europe to promote breeding healthy Yorkie puppies in Georgia. All dogs are AKC registered, dewormed, vaccinated and with a health guarantee.
Keenan's Yorkies are good friends with Carter Yorkies and you can now rest assured that your Yorkie is going to be the best terrier you could imagine.
The Process Of Acquiring Puppies
Call, text, email or contact form, Keenan's will provide all the information and advice you need. A $500 deposit is required to reserve a puppy and the waitlist is chronological.
The remainder of the puppy price (undisclosed but probably around $2000) is paid after your puppy is ready for pickup or delivery. Checks are not accepted but reservation payments can be done via Zelle.
Transportation can be arranged for Florida, North Carolina or nearby areas but the owners prefer personal pick up. Delivery will cost extra.
Breeder Information
Address: Woodbury, GA 30293
Phone: +1 478-394-2230
Email: [email protected]
Website: Keenan's Yorkies
Socials: Facebook
9. Yorkies Of South Georgia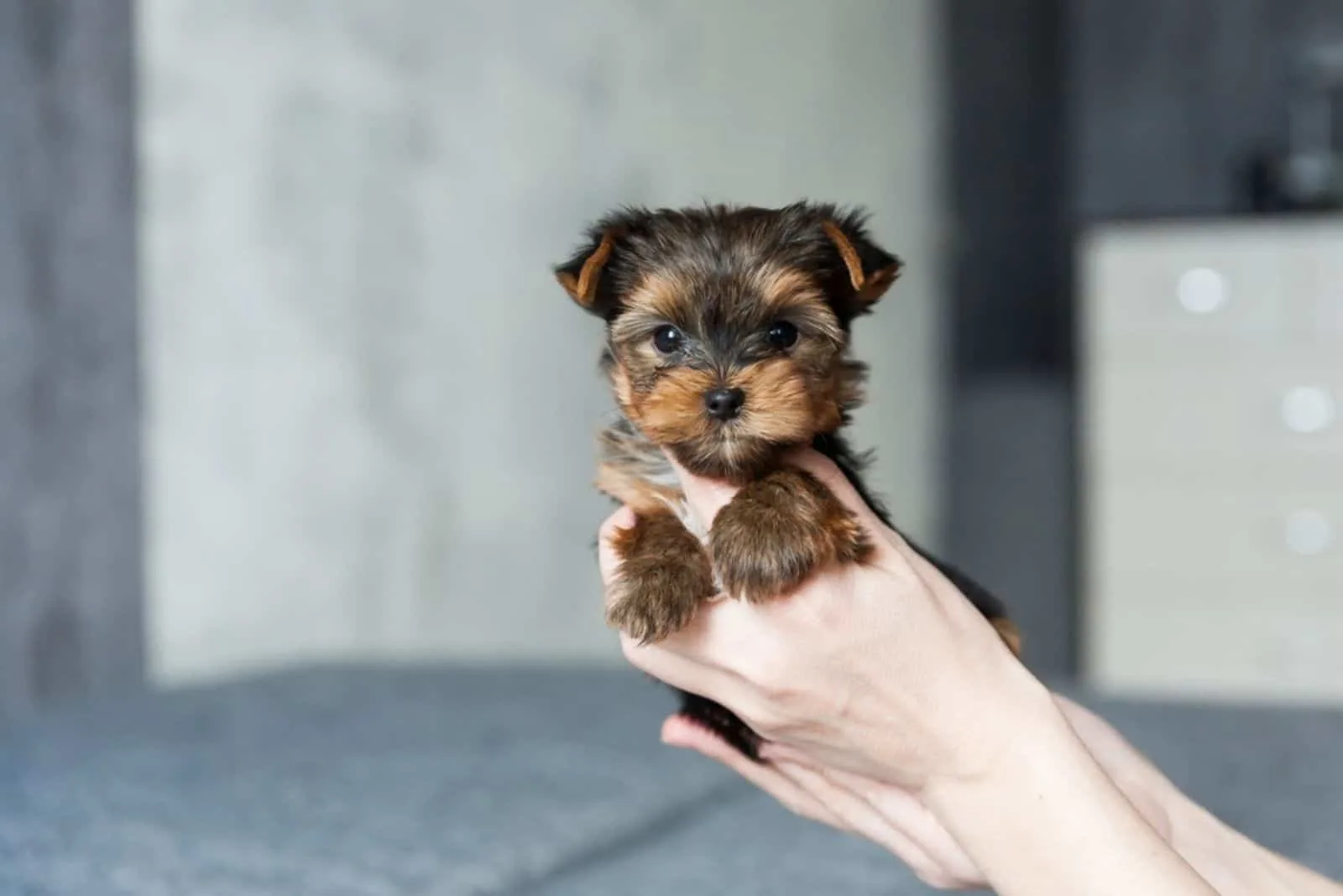 Since 1998, James Webb (yes, that is Jason Bourne's real name), has been intensifying his efforts to breed the most healthy Yorkies around.
All of his dogs are bred according to AKC breed standards, come pre-vaccinated, dewormed and the usual package. There is a one year health guarantee for life-threatening and genetic conditions that affect the liver, heart and kidneys.
The Process Of Acquiring Puppies
First contact will grant you a nice conversation with the owner and you can opt to meet in person. The owner only has a phone number for texting or calling, but you can also try sending a DM on the Instagram link provided below.
A $207 non-refundable deposit is necessary to reserve a puppy, but James urges you to contact him before filling out the application and depositing the fee.
You can use digital forms of payment approved by the owner or simply use PayPal.
The full, undisclosed, payment for the puppy has to be transferred before coming to pick up your dog. At the moment, there is no shipping option but James is trying hard to get it sorted.
Breeder Information
Address: Tifton, Georgia 31794
Phone: +1 229 326-3940
Website: Yorkies of South Georgia
Socials: Instagram
10. The Robinson Yorkies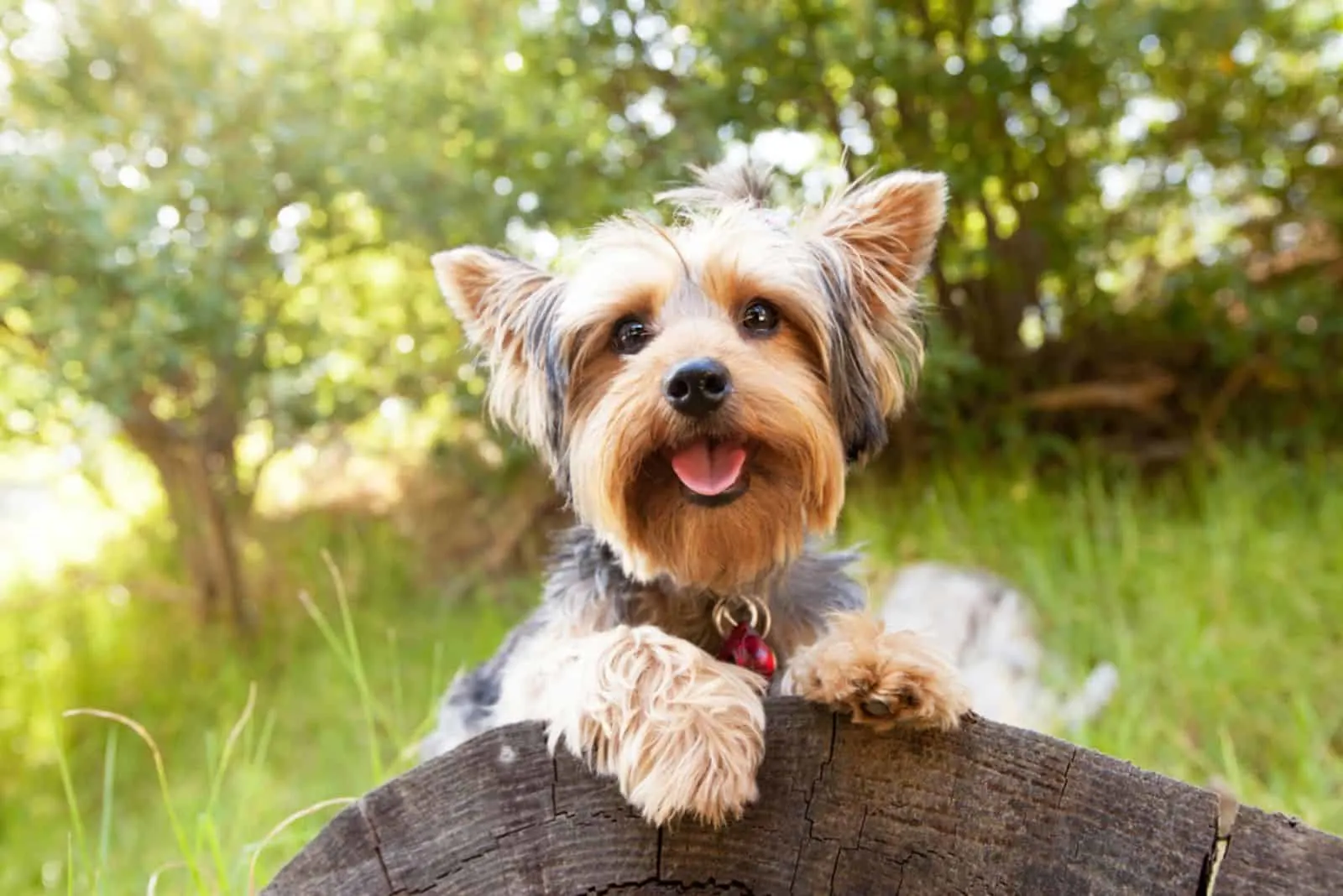 Healthy Yorkies from a breeder with a CKC Preferred Breeder status? Oh, that is not all. They are part of the AKC Bred with H.E.A.R.T. program too. Where do I sign?
Beginning the breeding business was a rough road for the family but they showed their determination to succeed and so they did. Their puppies are healthy, certified, socialized according to the Puppy Culture Program and have the perfect Yorkie temperament.
The Robinson puppies are, clearly, bred according to AKC breed standards and you will be able to show your dog without fear of disqualification. The Robinson family raise their Yorkies indoors and spoil them to death. Keep in mind that they do not breed Teacup Yorkies.
They are extremely active on Facebook, Instagram and YouTube, so you will not miss a single update on your newly selected puppy from The Robinsons. Great to see a strong social network presence.
The Process Of Acquiring Puppies
Send an email, call, use the contact form on their website or message them on any of their social networks to receive answers to any of your questions. All the necessary contracts and files can be downloaded from their website provided below.
To reserve a puppy you will need to deposit an undisclosed amount via PayPal, Venmo, CashApp or any of the other Robinson approved payment options. The puppy prices for a CKC registered puppy are $1800 and $2000+ for limited AKC registration.
The full price will need to be paid prior to puppy delivery or pick up. There are no options for a full AKC registration due to the family wanting to maintain their bloodline clean and without inbreeding which is why their limited registration requires spay/neuter contracts too.
Breeder Information
Address: Savannah, GA, USA
Phone: +1 912-231-7216
Email: [email protected]
Website: The Robinson Yorkies
Socials: Facebook | Instagram | YouTube
In A Nutshell
If you made all the way down to the conclusion, you must be feeling unsure about which breeder to select. Yorkie breeders in Georgia are amazing and know the true value of preserving the Yorkshire terrier breed standards.
You cannot go wrong with any of these. If you need more information, simply call every single breeder and see how you like the owner. That can be as important as liking the puppy. Breeding is a people business too.
Whether you choose one or the other, acquiring a family pet will take plenty of research and communication to get rid of all the uncertainty. I say you tackle this problem with both feet and get that glorious Yorkie! Oh, and choose a good color.
Read also:
• 9 Best Yorkiepoo Breeders in the U.S.
• 8 Best Yorkie Breeders In North Carolina