XL American Bullies are pups coming as a result of mixing premium dog breeds such as American Pit Bull Terriers, American Bulldogs, Frenchies, American Staffordshire Terriers, Neapolitan Mastiffs, and many more.
Breeders used the finest specimen of the mentioned breeds to create what we know as American Bullies.
They are breeders like these XL Bully breeders we're going to discuss today!
These reliable sources have gone above and beyond to polish the breed to perfection, and they're still making some improvements.
XL American Bullies are a whole new level of dog breeding. They will make you speechless with their appearance and dignified behavior. There's no dog like an American Bully, especially if it comes in an XL size.
If your pocket's deep, and you want a premium puppy in your life, you'll go with any of the listed breeders and their pawesome pups!
XL American Bully Puppies For Sale
The finest breeders who love and care about American Bullies can be found right down below. PupVine has the top eight XL Bully breeders that will amaze you with their incredible dogs with even more spectacular temperaments!
In case you can't afford any of the listed puppies, you can always try some American Bully mixed pups!
1. The Incredibullz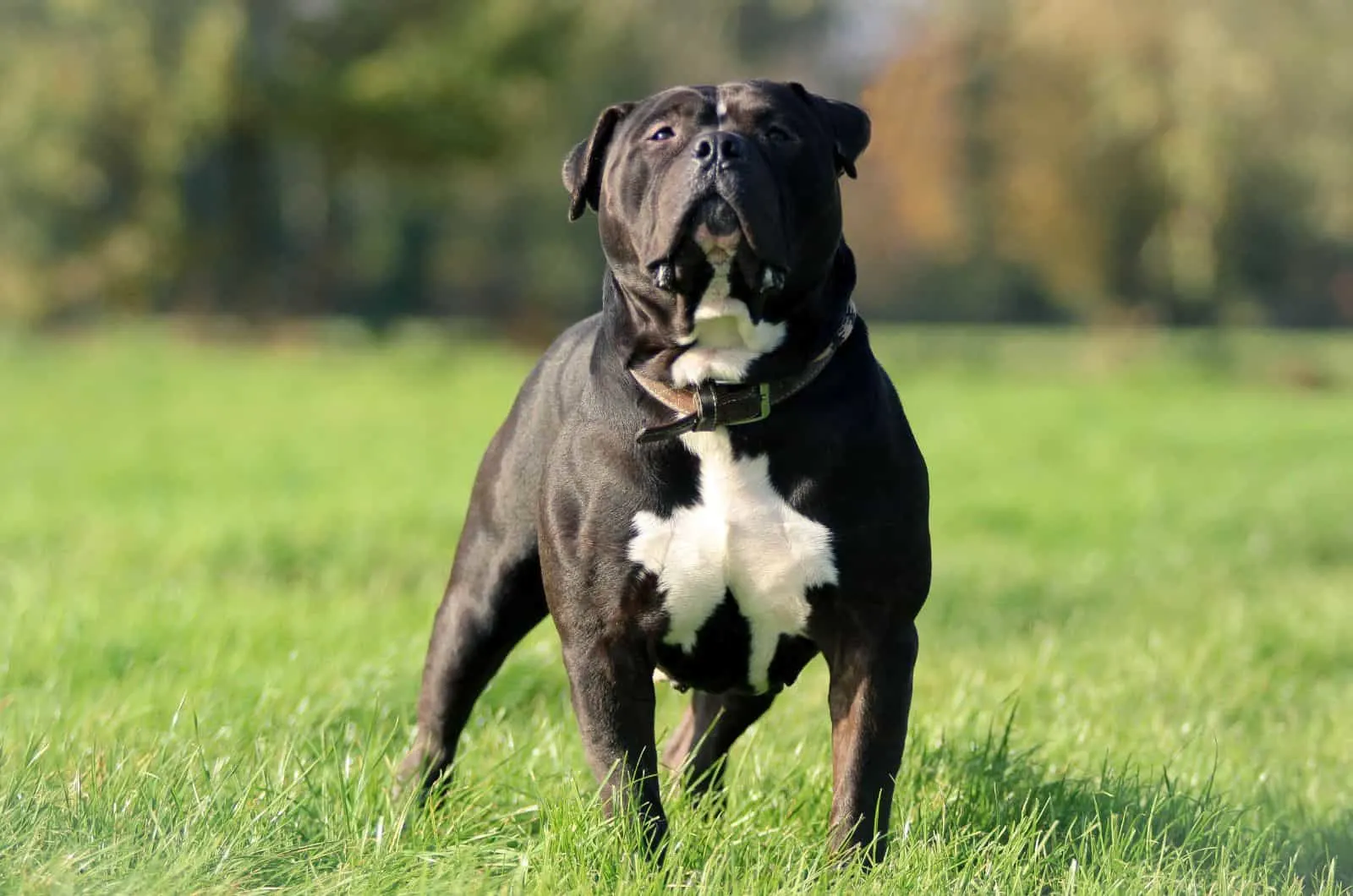 Probably the most famous of all XL Bully breeders in the States (and wider) is the first kennel on this list. Let's meet The Incredibullz – home to incredible Bullies! This premium-quality Bully breeder covers both the USA and Europe, from Texas to Nevada, and The Netherlands.
Hard work and commitment led this family of Bully lovers to the top of all lists. Their bullies are superior, and come with guaranteed quality.
That's not all that makes The Incredibullz so incredible.
I mentioned they're a family-based business, but I didn't mention that they're hardcore professionals with huge hearts. They don't breed Bullies to get rich fast. This family lives for their dogs as they're the center of their attention.
The Incredibullz come in all sorts of colors, including black tri, lilac tri, blue tri, chocolate tri, red, sable, white, and ticked. As you can see, there's definitely an XL Bully puppy for everyone's taste.
It's the coat color that makes these Bullies different from others. Not many XL American Bully breeders are brave enough to breed so many coat color options.
This is precisely what justifies the price of these Bully puppies, which starts at $3,500. Premium quality costs a lot, and you won't find anything better than Incredibullz Bullies. They're descendants of UKC, ABKC, and GRAND champions.
All Incredibullz puppies are bred for their soundness, excellent temperament, and lovely appearance. You can be sure you'll be getting a loyal family companion. Picks are usually made at week seven of their age, so hurry up and reserve your incredible Bully in time.
Breeder's details
Website: The Incredibullz
Phone: 903-814-2938
Email: [email protected]
Social media: Facebook
2. Monster Bullies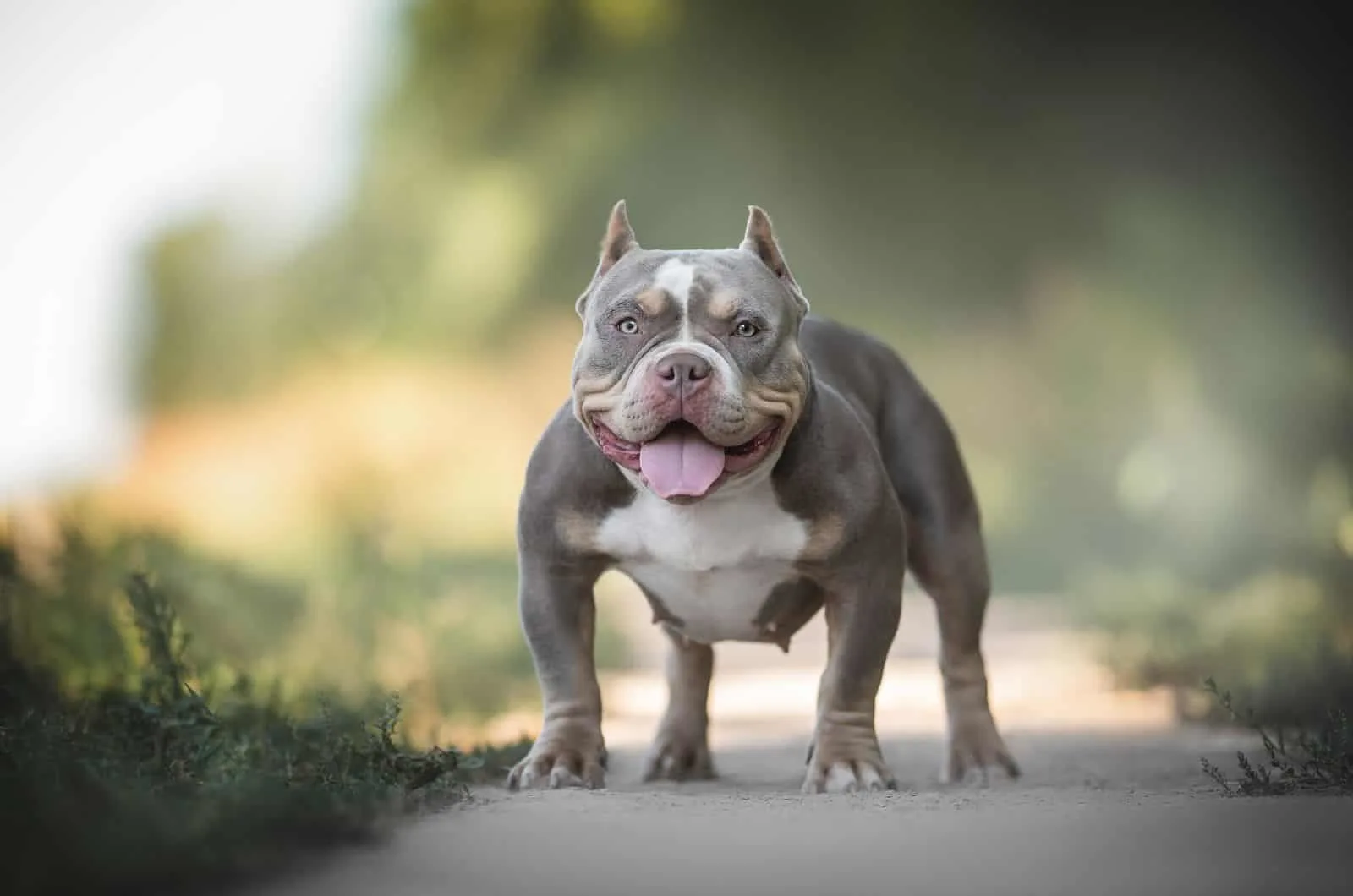 The American Bully breed resembles Pitbulls and Staffies, but they're not the same. XL American Bullies are on a whole other level. I'm not saying the mentioned breeds aren't equally valuable. What I'm trying to point out is that XL American Bullies are superior in terms of bloodlines and quality.
The Monster Bullies kennel is here to prove this point. This is a place where you can find both XL Pitbulls and XL Bullies. They're all terrific canines, but XL Bullies have something that makes them calmer and more approachable: they don't have the same aggressive gene as Pitties do.
Monster Bullies aren't monsters at all, even though their impressive build may make them look a bit scary. These are confident dogs, with a calm temperament, and fine socialization skills. After all, they were home-bred and raised. It would be a shame for them not to be so friendly!
All Monster Bully dogs come with full registration paperwork, so you don't have to waste your time getting it later. Puppies (and parents) are regularly submitted to health tests and checkups at the vet. They come with a health guarantee and lifetime support.
This only proves the excellent quality of this breeder.
MBK is one of the rare breeders that offers a full refund within 15 days from the purchase in case you're not satisfied. But, I assure you that you will love these Bullies. MBK puppies are socialized from day one, and love being with humans more than anything.
Want the ideal new family member? Go with MBK!
Breeder's details
Website: Monster Bullies
Phone: 503-893-4693
Email: [email protected]
Social media: Facebook
3. Legendary Bully Camp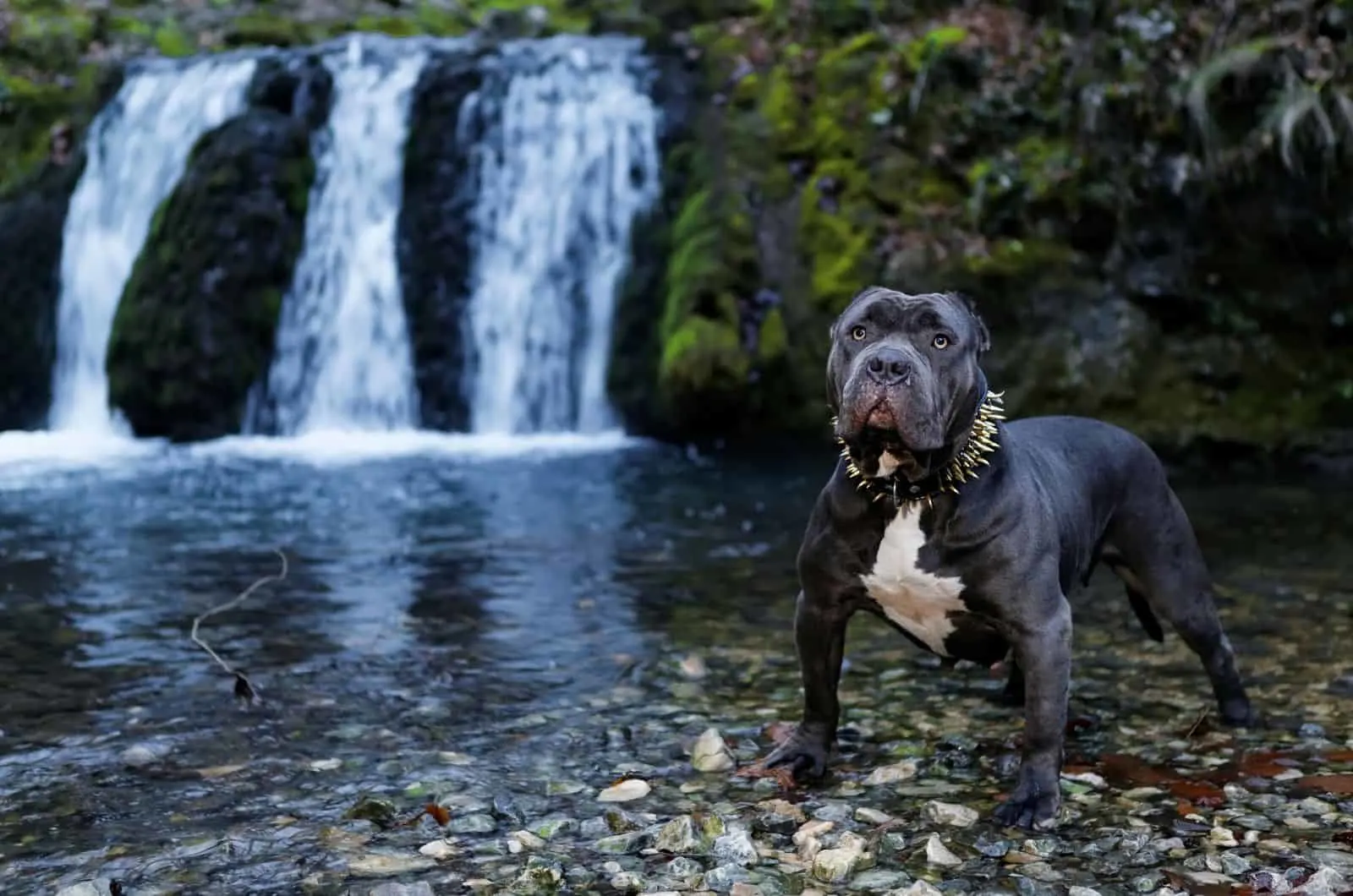 At Legendary Bully Camp, all Bully puppies are legendary.
A family-friendly environment hidden in Ohio is home to lots of little Bullies that run freely and play together with the family's kids and grandkids. These Bullies are treated as equal family members, and are showered with immense love and care.
Wade and Vickie make sure their Bully puppies and Bully parents are fun-loving creatures, with a sweet side, and a big heart to fit all humans in. This means that you won't find a better socialized XL Bully puppy than these little legends.
Legendary Bullies are A.B.K.C.-registered, and carry UKC purple ribbons. As you can figure out, their quality doesn't need to be shown off. Actions and results speak louder than words.
The first thing that made me like Legendary Bully Camp is the fact that they have all their dogs DNA tested with Embark. It's extremely important for the XL American Bully dog to have good results at all health screenings, especially since they carry so many different bloodlines.
Believe me… these Bullies are straight-A students.
The Legendary Bully Camp is focused on breeding mostly tri-color and merle XL Bullies. Their focus on only two colors has helped this breeder to become one of the finest XL Bully breeders in the States.
Hurry up and check out their upcoming breedings. If you have any luck, you'll be able to reserve your premium XL Bully puppy.
Breeder's details
Website: Legendary Bully Camp
Location: 1210 Killian Rd, Akron, OH 44312
Phone: 330-805-6908
Email: [email protected]
4. King Built Bullies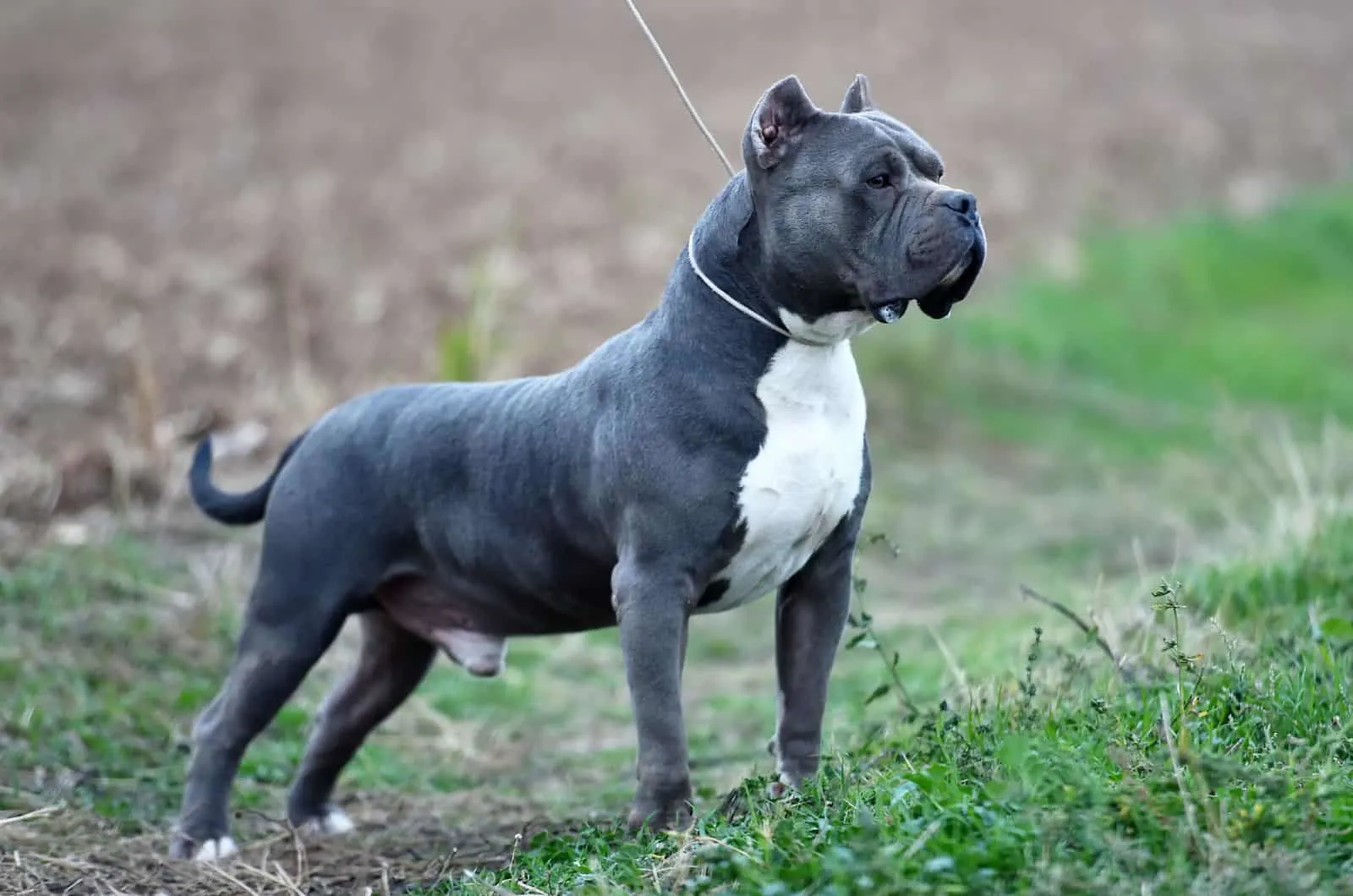 I highly respect when breeders have their entire breeding program focused on creating dogs with the best temperament. XL American Bullies are known for looking tough, but still having some of the kindest characteristics in the canine world. They're even friendlier than Golden Retrievers!
Besides their wonderful character, King Built Bullies are also dogs with stunning appearances, and they are in excellent condition. These Bullies are large dogs of up to 150 pounds. They serve as companions, but also as personal guards, K9 service animals, therapy dogs, and emotional support dogs.
Their tough look hides a soft side that is ready to provide emotional support to anyone in need.
The King Built Bullies' breeder raises only a few coat colors, including chocolate, champagne, fawn, and blue American Bullies. These puppies can be either family dogs or show dogs because their quality is undeniable.
Florida's finest Bullies come with DNA health certifications proving that nothing's wrong with them. All puppies will be examined by a professional vet, as well as vaccinated and dewormed, before the adoption.
King Built Bullies have one of the finest health guarantees of all XL Bully breeders in the States.
Still, King Built Bullies isn't only the best XL Bully breeder – they're also terrific at breeding XL Pitbull puppies.
I've bragged enough about their quality… now, let's discuss American Bully prices!
How much are King Built Bully puppies?
Usually, the first puppy gets to stay home with the breeder as their family pet and potential breeding stock. The second and the third picks go for $1,000 to $1,200, or even $8,000!
As you can see, that's a lot of money. The expenses will continue once you get an XL Bully puppy home. That is if you manage to get one.
King Built Bullies makes sure that all potential dog owners pass their screenings. They match their puppies to what they believe are good families, and they won't allow the adoption to finalize if you don't seem like someone who could take care of their premium pups.
Breeder's details
Website: King Built Bullies
Phone: 941-600-7323
Email: [email protected]
5. Swag Kennels Inc.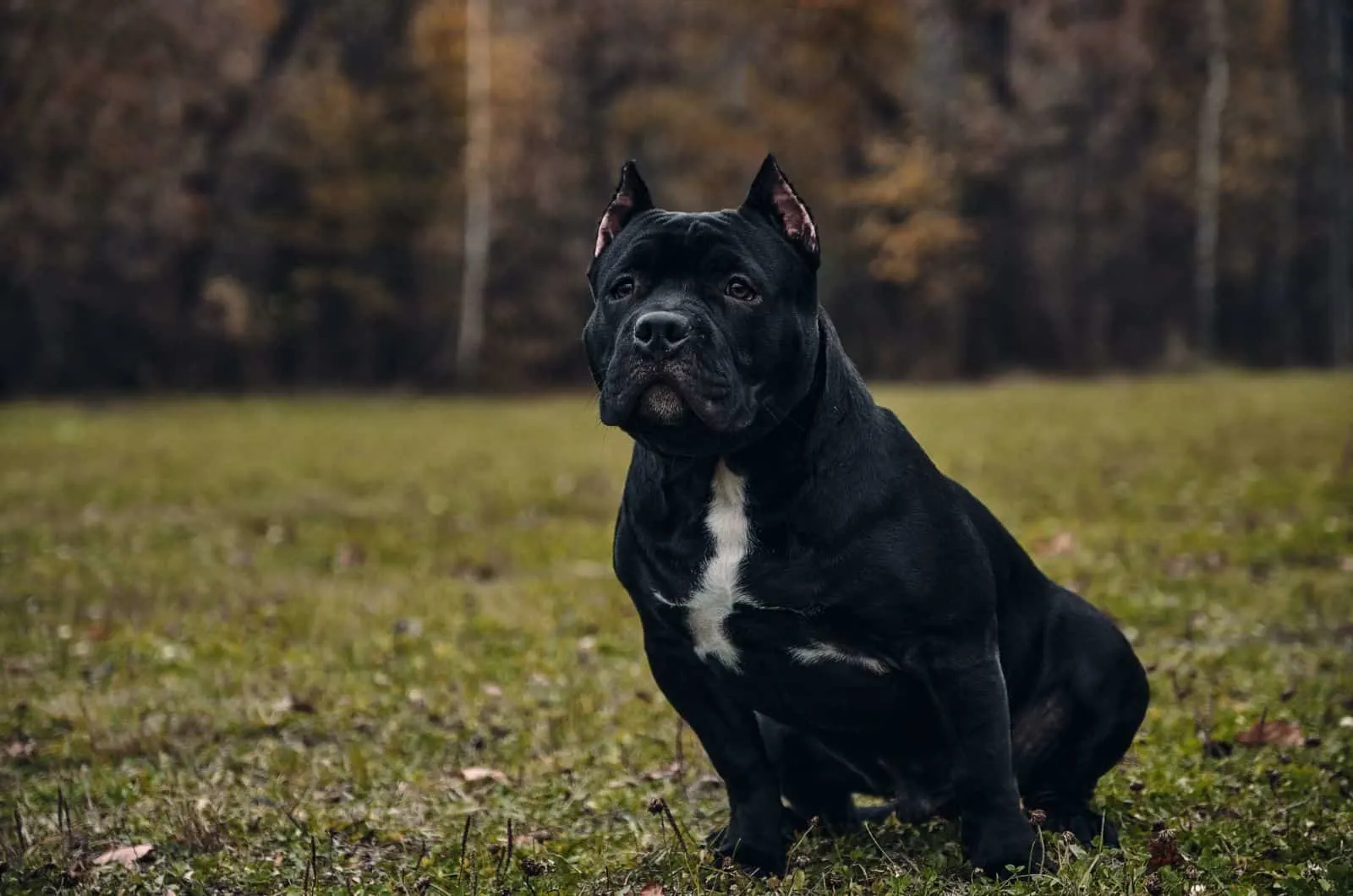 The following XL Bully breeder will definitely be your choice if you're looking for an exotic-looking dog. These Bully lovers have something that most dog enthusiasts refer to as the most stunning dog ever.
Swag Kennels is home to their two-faced merle American Bully – Phantom. This good boy looks like someone painted a straight line down his face, leaving one side covered in black, and the other in a merle pattern. It's truly remarkable!
Swag Bullies aren't only XL American Bullies. This breeder also raises the finest specimens of XXL American Bullies! They all come in black, brown, white, blue, champagne, chocolate, fawn, brindle, lilac-tri, and ticking coat options. Almost all American Bully colors are available with this breeder.
Swag Bullies may look all muscular and scary, but they don't have a single bad bone in them. All of their aggressive traits have been eliminated through years of selective breeding. Even though the American Bully comes from dogs used in a cruel dog fighting sport, he's kind, friendly, and doesn't want to hurt anyone.
Well, at least I can vouch for Swag Bullies because this breeder pays extra attention to early socialization and working on the friendliness factor.
I have to warn you that the price of Swag Bullies isn't for those with a weak stomach. Their premium pups are a whole new level of expensive! I've seen Swag Bullies listed for $25,000 and more.
Depending on the coat color and the parents, the price of their Swag Bullies can be as "low" as $6,000, but it can also rise to incredible numbers.
Breeder's details
Website: Swag Kennels Inc.
Location: Otis Orchards WA 99027
Phone: 206-250-1917
Email: [email protected]
6. Top XL BulliesX LLC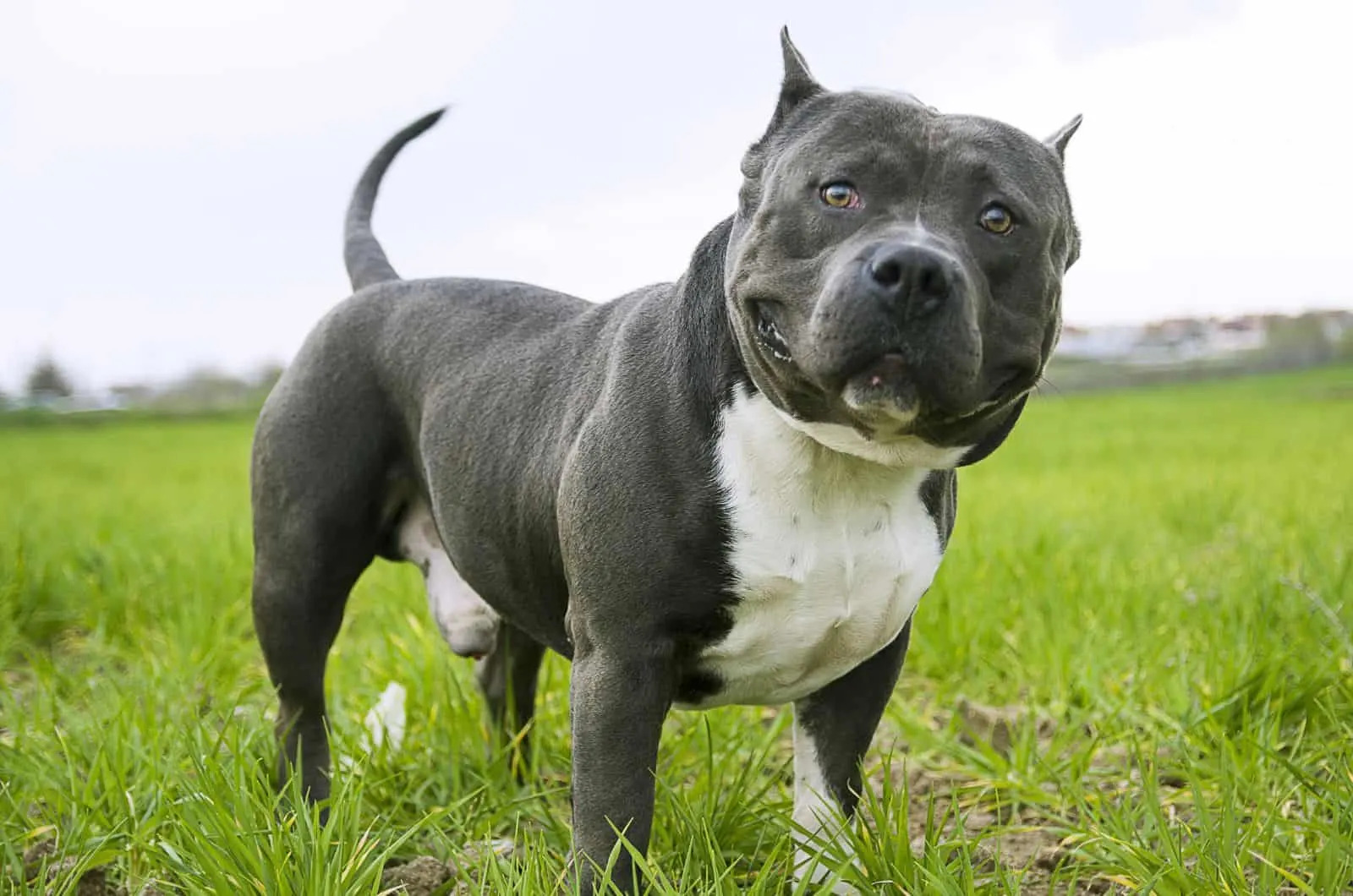 Top XL Bullies LLC is truly one of the top XL Bully breeders in the States, and wider. This American Bully kennel is one of those kennels that breed for the preservation and the improvement of the dog breed – not for the sake of profit.
Top XL Bullies is the place to go if you want a puppy that is bred and raised up to the highest breed standards.
What do you get when you decide you want a Top XL Bully puppy?
For starters, you'll get a puppy that's absolutely free of distemper, parvovirus, and parainfluenza. Having a puppy free of these genetic issues is a major deal, so kudos to the breeder!
All Top XL Bullies will be submitted to regular vet checkups. They will receive all the necessary shots and deworming treatments before they're off to their forever home. The breeder will ensure that you get a puppy that is as healthy as a Bully puppy can be.
Unfortunately, since this is quite a large dog breed of almost 150 pounds, no breeder can vouch that a puppy won't develop hip or elbow dysplasia. However, it is advised that you buy premium-quality dog food, and steer away from strenuous exercise on hard grounds in order to prevent those conditions. PupVine's Bully feeding chart will help you here.
Once the puppies turn six weeks of age, the breeder will require a non-refundable deposit from you. Top XL Bully puppies usually go for around $10,000. Once again, the initial purchase price will depend on the parents, and how special the coat color is.
Breeder's details
Website: Top XL Bullies LLC
Phone: 513-503-0967
Email: [email protected]
Social media: Facebook and Instagram
7. Bayou Bully Kennels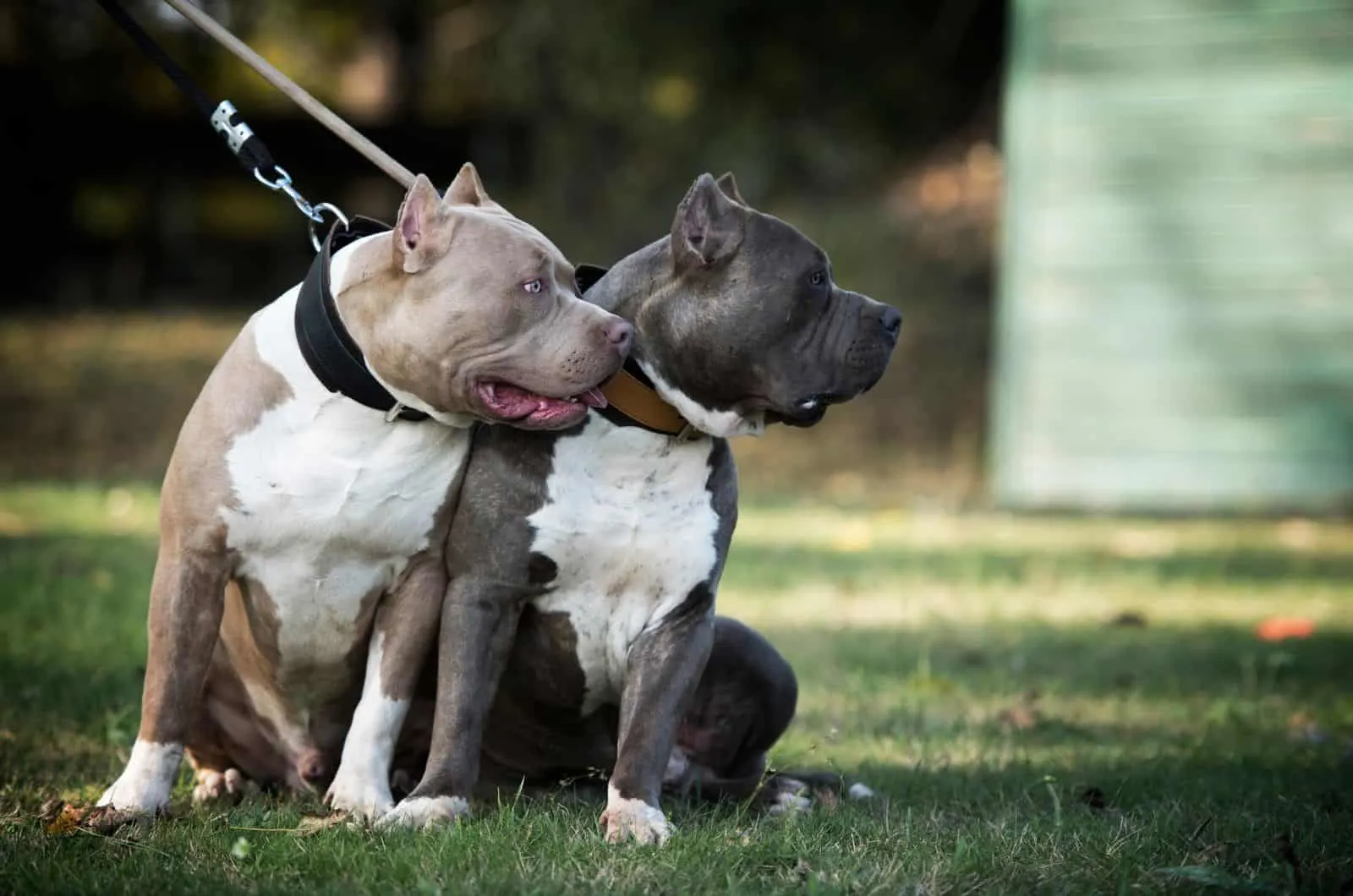 Louisiana's finest XL Bully breeder is definitely Bayou Bully Kennels.
BBK is a widely-known source for excellent-quality, sound dogs, and sweet characters. When someone mentions a reliable breeder, these guys always pop up on the radar.
So, what makes BBK better than the others? What will make you want a puppy from this kennel?
For starters, I have to add that BBK not only breeds XL and XXL Bullies, but also XL Bully Pitbulls in blue. Their blue Pitbulls are truly something special! So, in case you can't find your ideal XL Bully puppy, there are other solutions.
The BBK puppies come from exceptional champion lines from all over the States. This breeding team made sure they gathered the highest possible quality to produce sound puppies.
What makes them special is the fact that BBK purposely breeds to improve head, chest, and muscle size, making these doggos big and wide, all according to the American Bully growth chart.
Bayou Bully puppies are all registered with the UKC. They will receive all their vaccinations and deworming before they go to their new family.
This kennel sells puppies to selected families, so make sure you're a good fit for their Bully pups.
Breeder's details
Website: Bayou Bully Kennels
Phone: 318-517-8322
Email: [email protected]
Social media: Facebook and Instagram
8. Big Mommas Bullies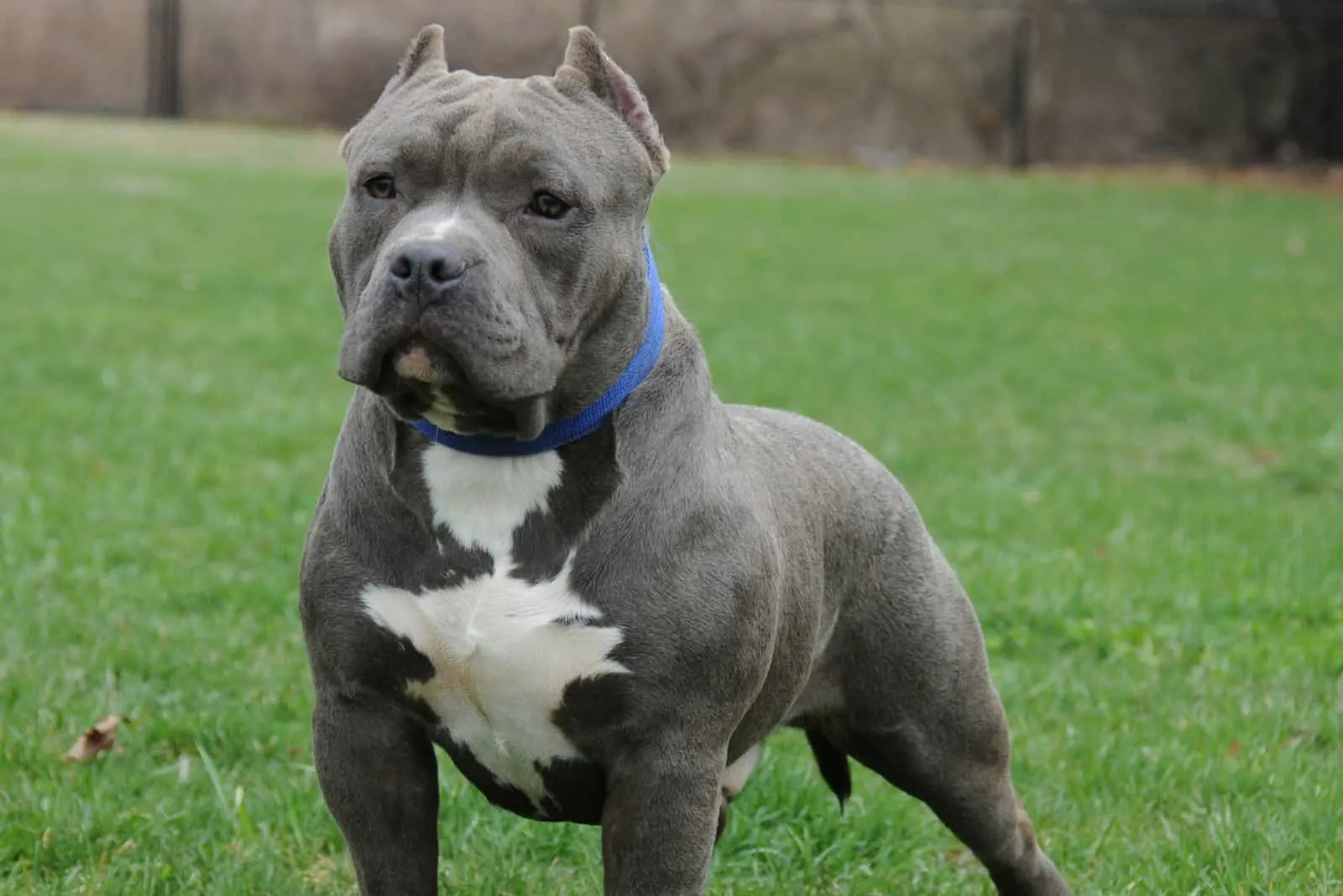 I will always support family-owned and operated kennels because they are the ones that understand the true values of breeding and raising dogs. They treat pups like equal family members, and I couldn't wish for better treatment.
Big Mommas Bullies is Florida's pride and joy. They breed and raise dogs inside their family home, making them susceptible to socialization from their first days. Their pups are raised to be compassionate, affectionate, and friendly.
What truly amazed me about BMB dogs is the fact that this breeder spares no expense when it comes to raising puppies. After all, they produce for the improvement of the breed, not to become rich or famous.
If you purchase from BMB, you'll get the entire package. Puppies will have their vaccinations, flea and worm treatments, and all the necessary vet checkups. Also, you'll get a special puppy "going-away" present that will help you and your puppy accommodate quickly.
Big Mommas Bullies can also be shipped to any part of the world. Puppies will be handled with the best care possible, so that they travel and arrive safely.
First picks usually cost around $10,000, but the price drops with each new pick. So, you can find a puppy for about $6,000. That's pretty reasonable if you're looking for a pet-quality puppy, given the fact that you're getting one of those premium dog breeds.
Breeder's details
Website: Big Mommas Bullies
Phone: 727-390-7359
Email: [email protected]
Social media: Facebook and Instagram
At The End…
Not all XL Bully breeders will have available puppies all the time. That's absolutely fine. XL Bullies are dogs that are highly in demand. Their superior quality is what makes people want them so much.
You're not only getting a reliable buddy, you're getting a canine worth admiration. Trust me… everyone will admire your XL Bully.
As you can see, some of these breeders are also Pitbull breeders. They offer XL and XXL Pitbulls, too. This only proves how deep into the breeding business these people are, and it is a guarantee of the high quality of their work.
I'm absolutely pawsitive you'll manage to find your ideal Bully Pit among all the listed XL Bully breeders in the States!