The Wirehaired Vizsla, whose thick, wiry fur sets him apart from his near cousin, the Vizsla, is an energetic hunter both on land and in water.
These cheerful Hungarians like swimming, running, and energetic play. They are calm and very gentle around the family. Although they are closely related to vizslas, Wirehaired Vizslas are a different breed. Their coat type serves as the primary identifying trait.
In contrast to the sleek Vizsla, the Wirehaired Vizsla has a thick, wiry coat, and its shaggy beard and brows highlight its bright, animated countenance.
The WV and the smooth-coated Vizsla are both considered medium-sized dog breeds, but the ideal WV will be somewhat taller and heavier than the smooth-coated kind.
Both breeds have golden or rust-colored eyes and nose, which subtly compliment their coat and the remarkable red color.
Compared to previous breeds, dogs established in the 20th century have considerably better records of their ancestry; thus, we are able to describe in great detail the way Wirehaired Vizslas were produced in the 1930s.
The short explanation is that Hungarian birders and hunters desired a dog that had the same drive and adaptability as their loveable Vizslas, yet with a stronger frame and a thicker coat, which would be easier to work on difficult terrain and during the cold months of northern Hungary.
By carefully combining Vizslas with German Wirehaired Pointers, they were able to accomplish this. They are among the coolest dog breeds out there!
Wirehaired Vizsla Puppies For Sale
A trustworthy dog breeder can help you find the puppy whose temperament corresponds to your needs the best, pair you with the right puppy, and serve as a lifetime guide for dog care.
The events of a puppy's formative weeks have a strong impact on it for the rest of its life, and genetics have a significant influence on its health and behavior.
All of the following Wirehaired Vizsla breeders do follow the breed standard of this high energy dog breed.
That is why, among many other positive things, I have chosen them to serve as your guidelines for buying your Wirehaired Vizsla puppy.
1. Loroka Wirehaired Vizslas, Midway, GA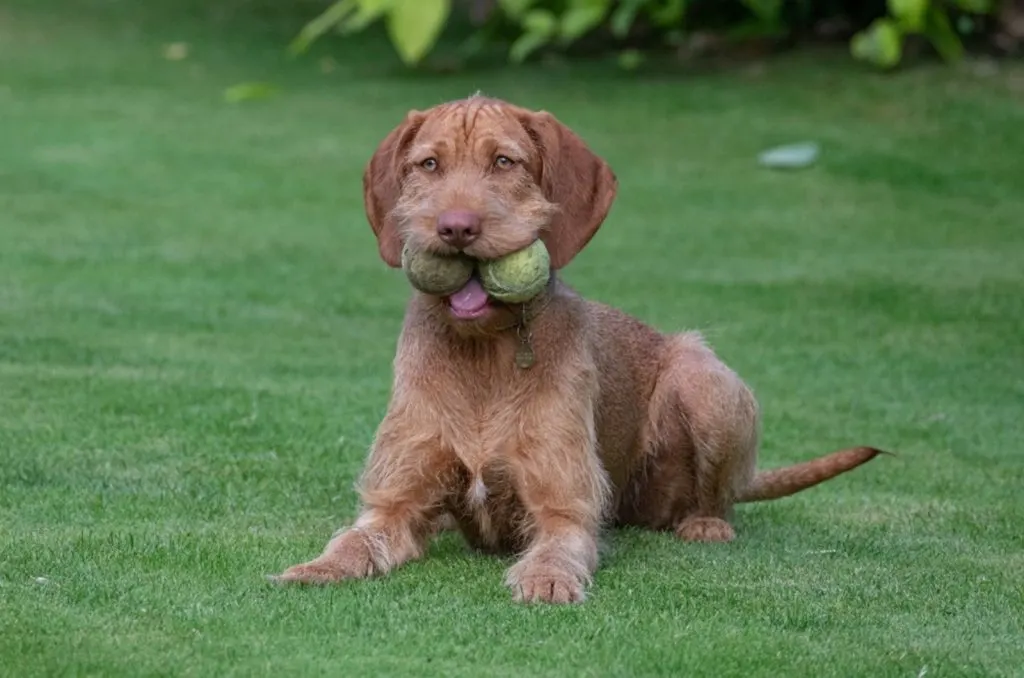 Since 1980, this dog breeder has been propagated through breeding.
Since the early 1970s, they have been engaged in the dog industry. Vizslas, Borzoi, Whippets, and Bull Terriers were all engaged.
Now, they belong to Wirehaired Vizslas. Since more than ten years ago, Roy and she have been actively associated with Wirehaired Vizslas, and thus, are Breeders of Merit.
To diversify their genetics, they brought three of their dogs here from three separate kennels. They place a lot of importance on health testing.
In order to produce puppies that will be your lifelong companions, they work to strengthen their bloodlines after they have a litter. They are AKC Bred With Heart and Breeders of Merit, respectively.
Participants in the AKC Breeder of Merit Program exhibit commitment to their breed(s), loyalty towards the AKC Community, and a strong commitment to the profession of purebred dogs.
The AKC is pleased to honor breeders who are committed to producing stunning purebred canines that are true to their breed in terms of look, temperament, and abilities. The core of the AKC lies with these breeders.
Most important info:
Location address: Midway, GA 31320, United States
Phone number: 912-312-5094
Website: Loroka Wirehaired Vizslas
2. Pivot Kennels Wirehaired Vizslas, Grand Marsh, WI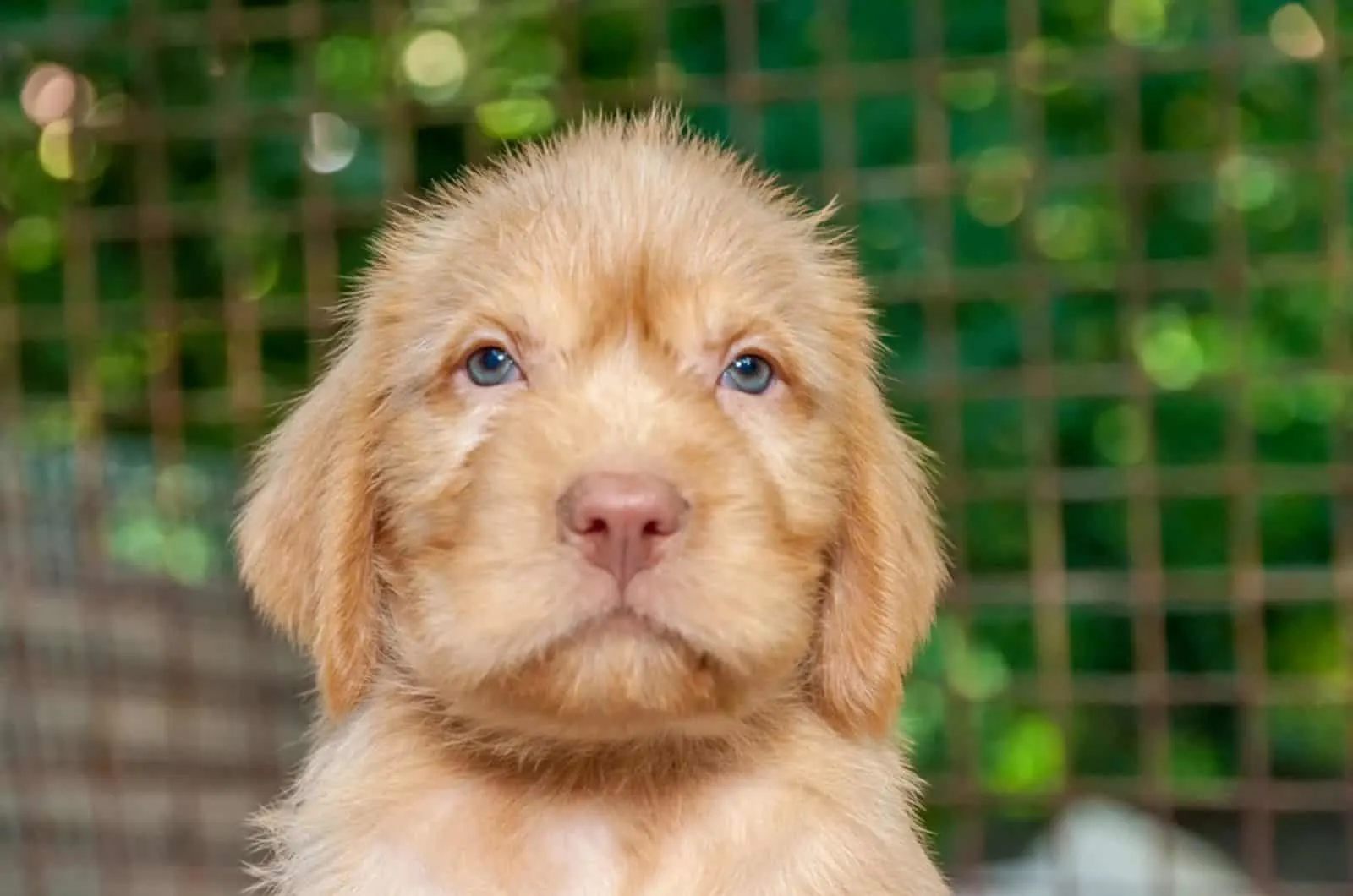 They chose to breed Wirehaired Vizslas because they are stunning, intelligent, and affectionate canines. They want the dignified pedigrees and temperaments of the Wirehaired Vizsla to endure.
They breed for conformation, hunting, temperament, and health, and they examine the eyes and hips of each dog.
Before they breed them, dogs are examined for genetic disorders and given an OFA (Orthopedic Foundation of Animals) as well as European Equivalent certification that they are hip-dysplasia-free.
The puppies will also be registered with the American Kennel Club (AKC), just like the dogs' parents. The dogs have also achieved their Navhda score.
In accordance with WVCA requirements, the puppies' tail will be docked, and it's possible that their front dew claws may be removed.
The first thing you should know if you're considering purchasing a puppy is that all puppy buyers will receive a puppy contract, and they will be screened.
What To Expect When Buying A Pup From Them
They want to be certain that all the repercussions of purchasing a Wirehaired Vizsla are clear to their customers. They have two documents available for you if you're considering a Wirehaired Vizsla for exhibiting, hunting, agility, dock diving, or simply as a lovely family dog.
You may read more about their breeding, the details of their puppies and litters, as well as additional information about their procedure and contract terms on their website.
Their questionnaire for prospective puppies is the second file. This gives them a clearer picture of who you are and your motivations for wanting a Wirehaired Vizsla puppy. A fantastic starting step is to complete this questionnaire.
They are still interested in following up on the survey with a phone call or an email. They only want to ensure that their puppies are placed in loving homes. Contact them if you have any inquiries!
Most important info:
Location address: Grand Marsh, WI, United States
Phone number: 608-931-6779
Contact email: [email protected]
Website: Pivot Kennels
Social: Facebook
3. Willow Ridge, Hodgenville, KY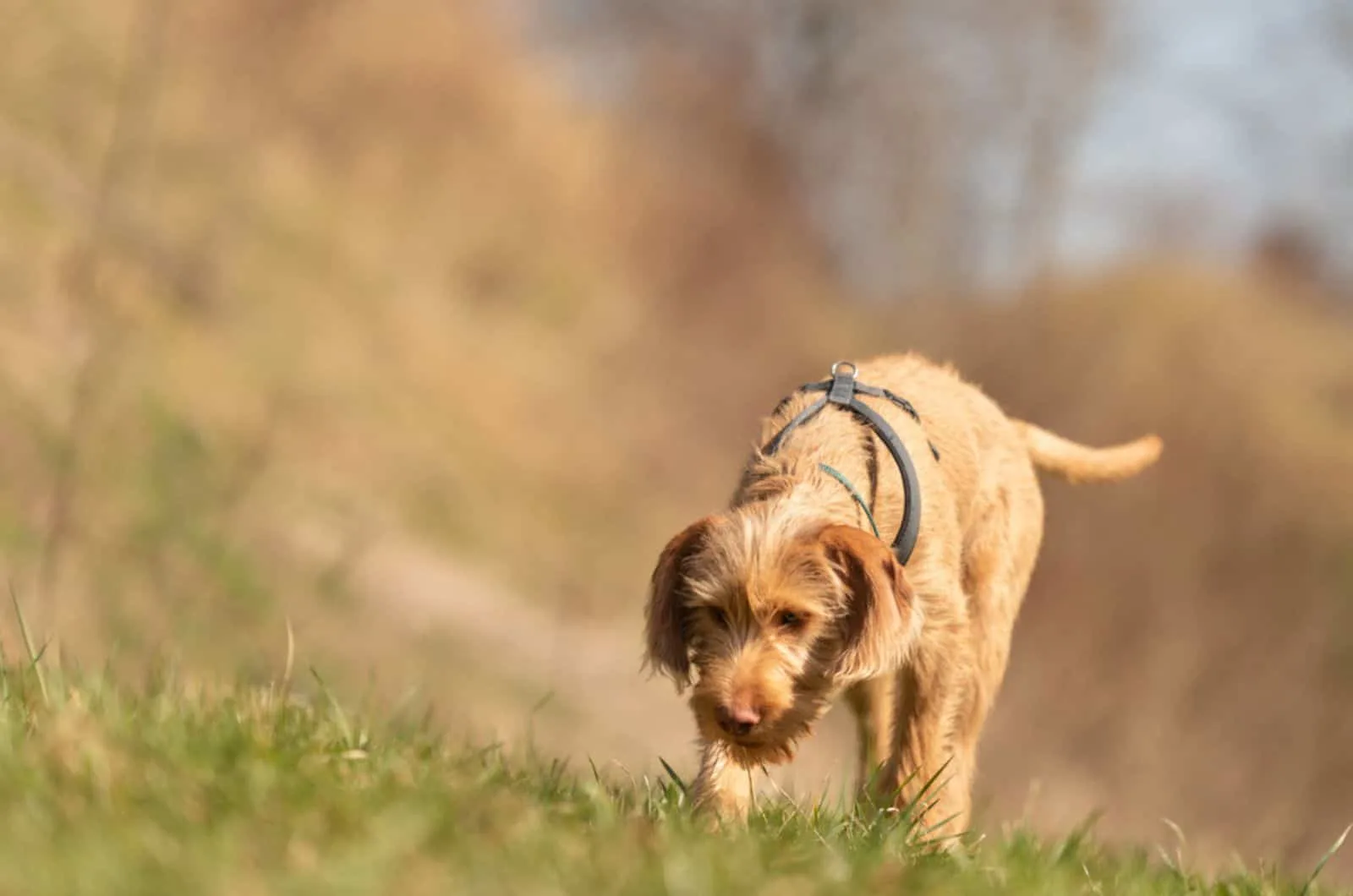 After witnessing the breed at a dog show, they brought the initial Wirehaired Vizsla, Thorn, from the Czech Republic in 2015. Both the hue and the scruffy appearance were beloved by them.
They looked into the breed since it seemed ideal for what they were looking for in a dog. When Thorn arrived, she was a delightful, joyful dog. There and there, my passion for Wirehaired Vizslas began.
And All Of That Lead To…
By 2016, the son of their Weimaraner breeder had given birth to a litter of Vizslas. That was appropriate for them to formally introduce a new Vizsla into their lives.
They couldn't have wished for a finer dog than Saffron, who blasted the way into their homes.
So there you have it—a brief summary of who they are and how they came to adore these breeds. Their breeding objectives are to create healthy, happy, bird-obsessed dogs that succeed in the field and occasionally have fun in the show ring.
Not all puppies will be suitable for hunting or exhibition, but that's okay since we're happy to help families choose their next family member.
Most important info:
Location address: Hodgenville Kentucky, United States
Phone number: 270-234-6358
Contact email: [email protected]
Website: Willow Ridge Kennel
4. Sienna Pointe Vizslas – AKC SILVER Breeder of Merit, Galena IL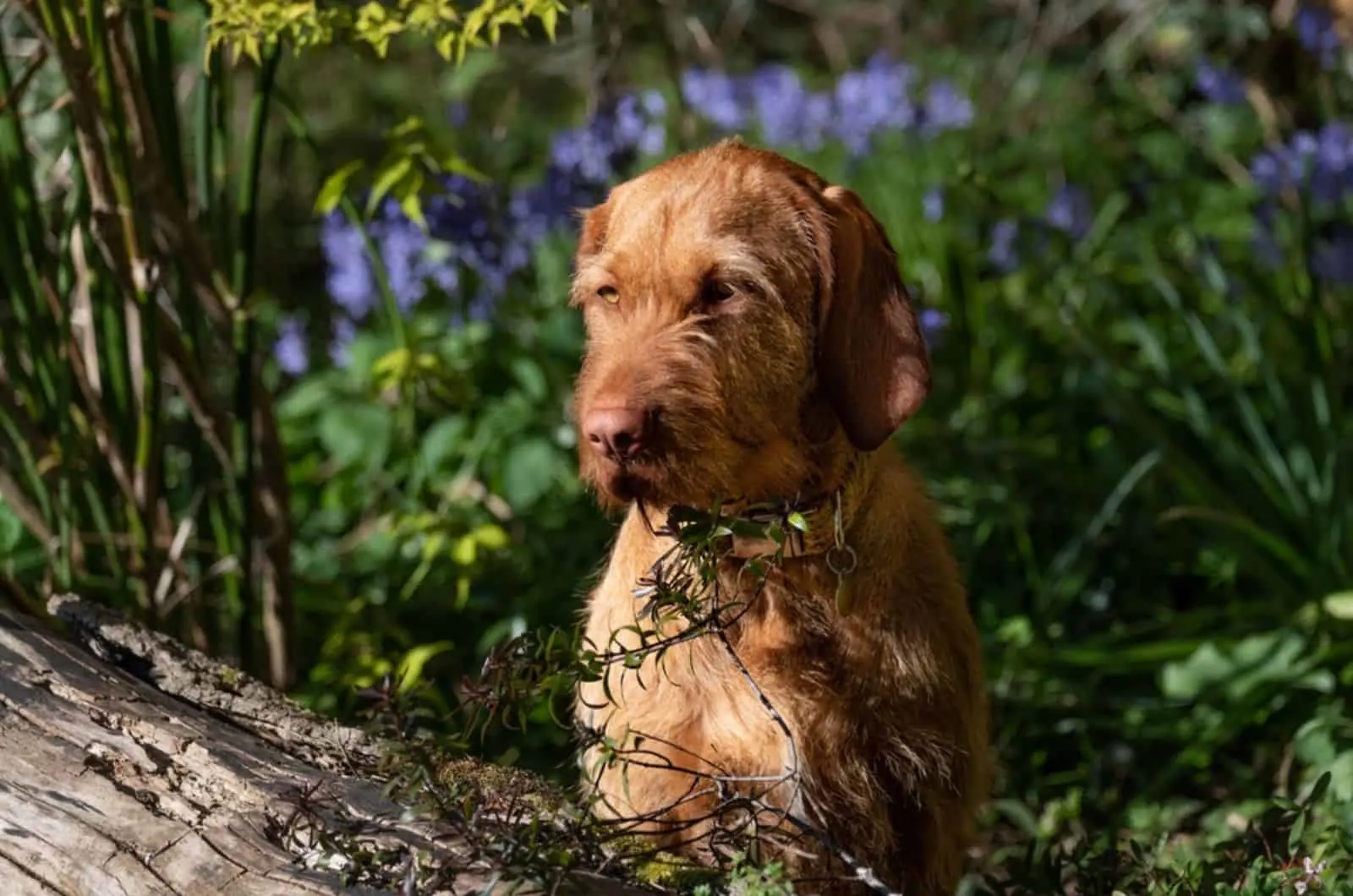 Cathy Gallagher, a native of Galena, Illinois, developed Sienna Pointe Vizslas. Cathy, who recently resigned from a career in corporate education, is completely committed to Vizslas.
In addition to raising and eventually breeding Wirehaired Vizslas, Cathy aims to produce approximately three to four litters of Vizsla puppies per year. In 1998, "Kola," Cathy's first Vizsla, was born.
Kola loved agility and hunting; however, he also won championships in the show ring with scores of four and five points!
Kola was a delightful boy who took to activities and relationships with puppies, dogs, and people of all ages with ease.
Everything Started With…
Their first breeding dog, Kiva, gave birth to two stunning litters, which included our adorable Jolie and Kody. Then came beautiful Kave, the genuine Vizsla agility dog!
At the age of 10 months, Kave won a championship, and he continued to train and participate in agility. He adored agility! Every Sienna Point Vizsla participates in regular training for shows, agility, nosework, field work, and obedience.
The Vizsla Club of America's Breed Sustainability Standing Committee is chaired by Cathy, who also served as chairman of the board from 2017 to 2021.
Cathy was the past president (2005–2007) and a director of the organization of the Vizsla Club in Illinois. Cathy is a member of the Northwest Obedience Club and the Central Wisconsin Vizsla Club.
She serves on the committees for judge education and public education, and is a member of the Wirehaired Vizsla Club of America.
The AKC promotes committed and ethical breeders with pride. All future puppy owners are urged to conduct their own research and prepare a list of inquiries for the breeder.
Make sure you select the breed that is appropriate for you, as well as the source from which you are obtaining it.
Most important info:
Location address: Galena, IL 61036, United States
Phone number: 847-337-4714
Contact email: [email protected]
Website: Sienna Pointe Vizslas
5. Wirehaired Vizsla Puppies 3RNGNX Kennels, Cozad, NE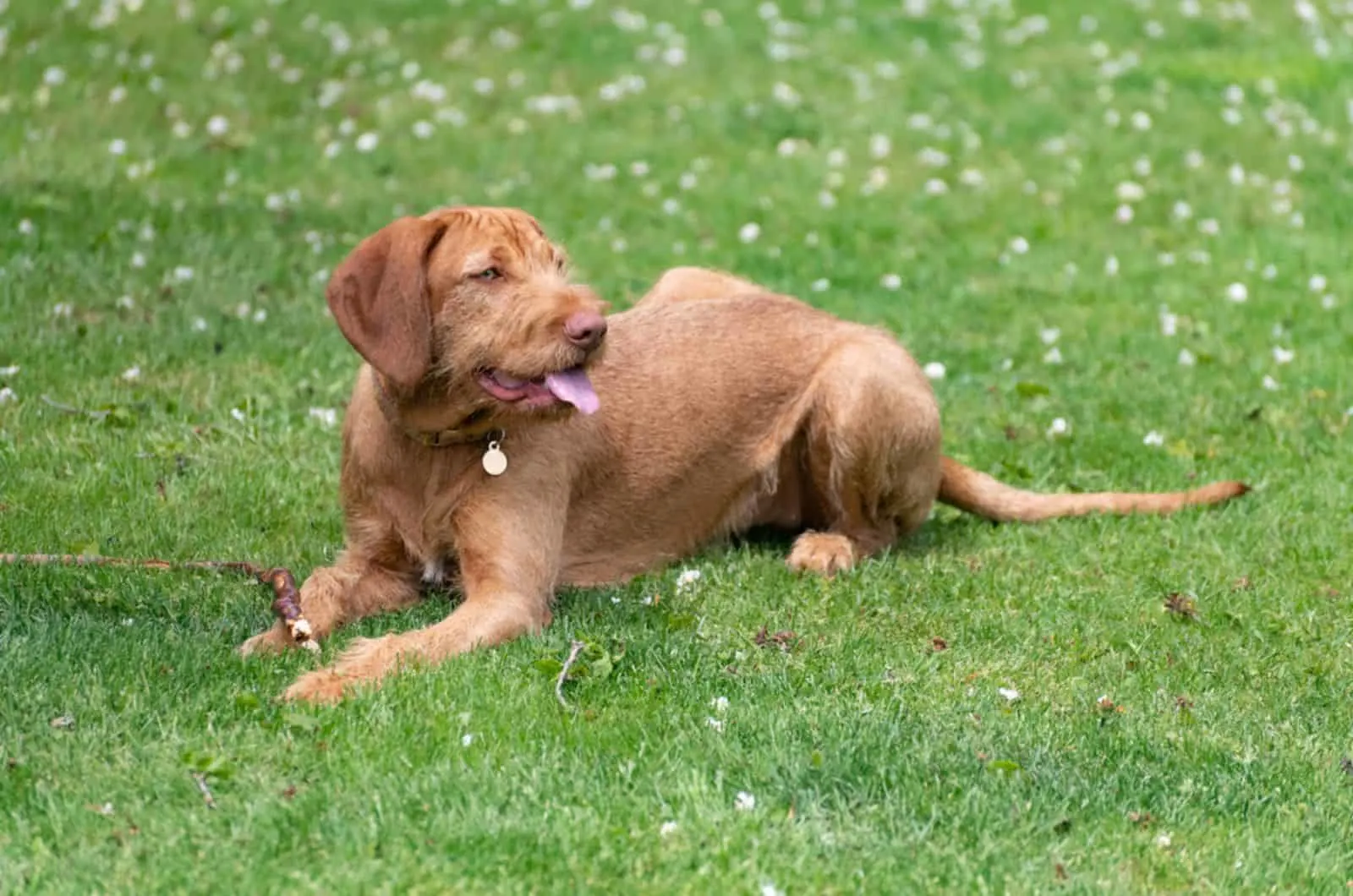 South central Nebraska's 3RNGNX Kennels is delighted to breed Wirehaired Vizslas.
With the help of our breed mentors' inspiration and direction, we want to advance in our adventure in an ethical and responsible manner. We hope to increase awareness of this breed's disposition and aptitude for hunting among the general population.
AKC promotes committed and ethical breeders with pride. All future puppy owners are urged to conduct their own research and prepare a list of inquiries for the breeder.
Make sure you not only select the ideal breed for you, but also that the breed you receive came from the ideal source.
They are breeding high energy level Vizslas, and they are members of the Parent club of the Wirehaired Vizsla Club of America, and the AKC.
Most important info:
Location address: Cozad, NE 69130, United States
Phone number: 308-325-4702
Webpage: Wirehaired Vizsla Puppies
Final Word
All of the previously mentioned Wirehaired Vizsla breeders are members of the AKC Marketplace's exclusive list. Their pups are 100% AKC from AKC-registered litters, and the breeders who reared these puppies are expected to abide by the AKC's laws and regulations.
They are known for their high levels of trainability in various fields, and also for their exceptional health and life expectancy.
All of the pups from these breeders are bred for versatility, and can function as great show dogs, hunting dogs, as well as best family pets.
Getting a Wirehaired Vizsla means getting a friend that will always be by your side.
The Wirehaired Vizsla is a typically healthy breed, and ethical breeders check the health of their breeding stock for ailments, including elbow and hip dysplasia, and hyperuricosuria (a disease that increases the risk of kidney and bladder stones).
Aside from that, this is a healthy dog breed with a long life expectancy. They are high energy dogs, and therefore, are not prone to getting sick. They are among the dog breeds that are low maintenance.
We recommend them for families that live an active lifestyle because this is a dog breed that needs at least an hour of exercise every day.
Read Next:
• 7 Best Borzoi Breeders In The US