They are elegant, swift sighthounds with aristocratic demeanor. They are called Russian Wolfhounds, but we all know them by the name Borzoi.
I am sure you've seen this wonderful dog somewhere on the cover of a magazine or in a movie. They are Russia's pride and for a good reason.
These dogs have unique looks and are well-known all around the world for their keen sense of smell and agility.
So, it is absolutely normal for a person to search for a Borzoi puppy to adopt. Not just because of their famous looks, but because of their loving and gentle nature too. We want that long snout in our faces all day long!
We do have to ask a question first. Where to look for a healthy Borzoi puppy? There are a lot of breeders and kennels all around the States, but it can be tricky to find a good one.
You can keep looking around or take a brilliant shortcut and take a look at our list of the 7 best Borzoi breeders in the US.
Borzoi Puppies For Sale In The US
The Borzoi was created a long time ago (in the 17th century) by mixing an Arabian Greyhound (Sloughi) with a Russian Sheepdog. The result was a stunning Borzoi.
The Russian aristocrats used this dog breed to hunt large prey, but they also used them as family pets. The Borzoi wasn't just a hunting dog, it was a wonderful companion, too.
Don't worry, you don't have to go to Russia or search the internet for ages to learn how to import a healthy Borzoi puppy from there. We've got them here too! And they are just as stunning as you thought they might be.
Most of the breeders on our list are from California. I guess all the Borzois want to become movie stars. And I am certain you can already find a paw print on the Hollywood Walk of Fame. No? Well, then soon enough.
For now, let's take a look at the seven best Borzoi breeders in the US and find out more about them, their business, and their lovely and gorgeous Borzoi dogs.
1. Radost Borzoi, Spring Creek, NV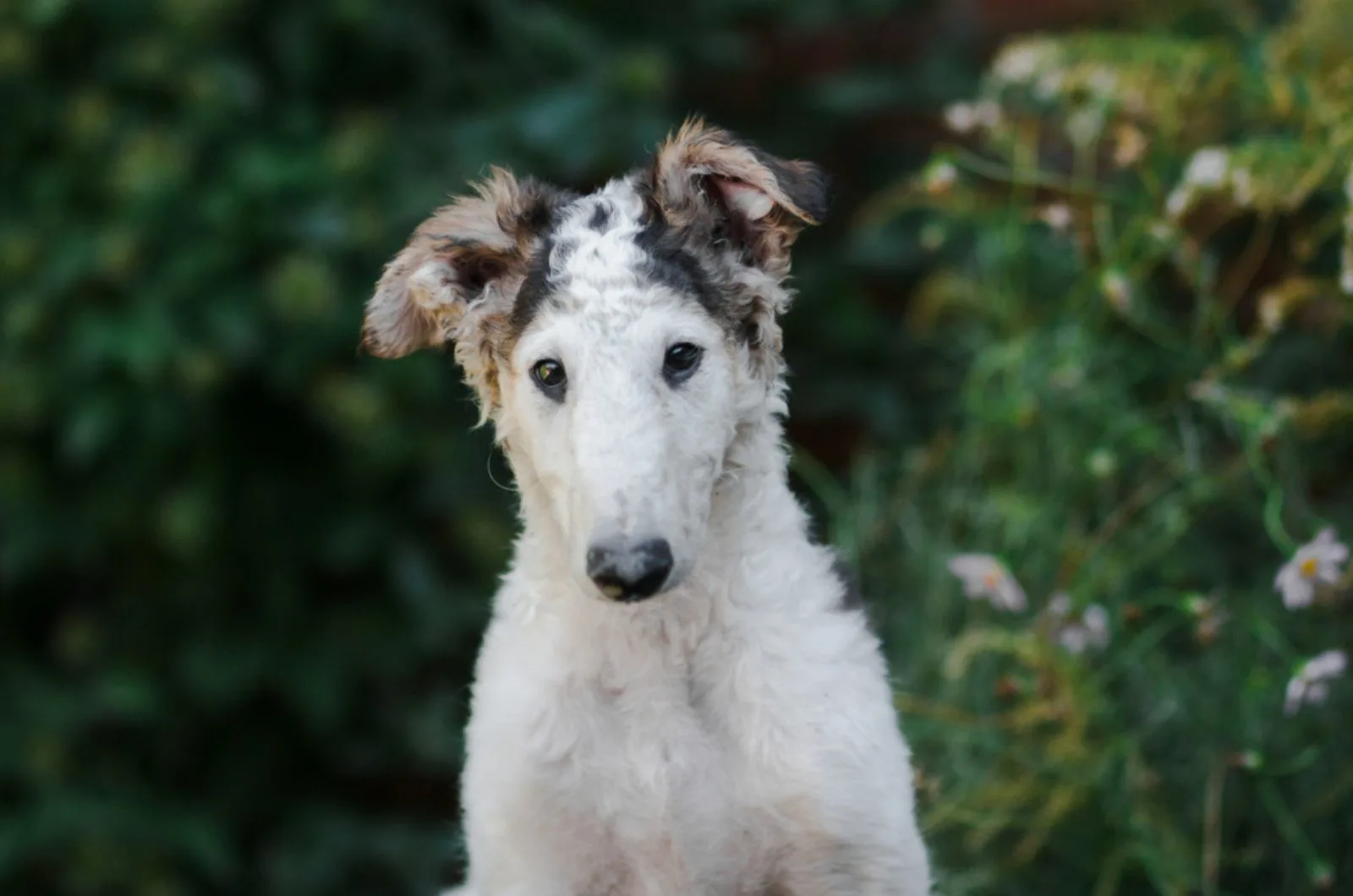 First of all, the word "Radost" means joy. So, these are joyful Borzois. And that is certainly the truth! This breeder has done comprehensive research about this breed of dog before acquiring a Borzoi for themselves.
The owners of the Radost Borzoi are Lynda and William Sarman. They are located in Spring Creek in northeastern Nevada. And, they have been breeding Borzoi dogs since 1997. A truly long and prosperous breeding business.
At Radost Borzoi, they strive for health, temperament, conformation, and finding good homes for all of their Borzoi puppies.
Their Borzoi dogs have won lure-coursing events, been through Canine Good Citizen Borzoi 10 tests, and won AKC Show Rings.
Not only that but Lynda and William strive to breed the healthiest dogs. All of their dogs have been DNA tested and cleared of genetically transmittable diseases.
Their males and females are of various coat colors. From black and white to cream coat colors, they are all beautiful.
Address: Spring Creek, NV 89815, US
Website: Radost Borzoi
Email: [email protected]
2. Kaigan K9s, Morro Bay, CA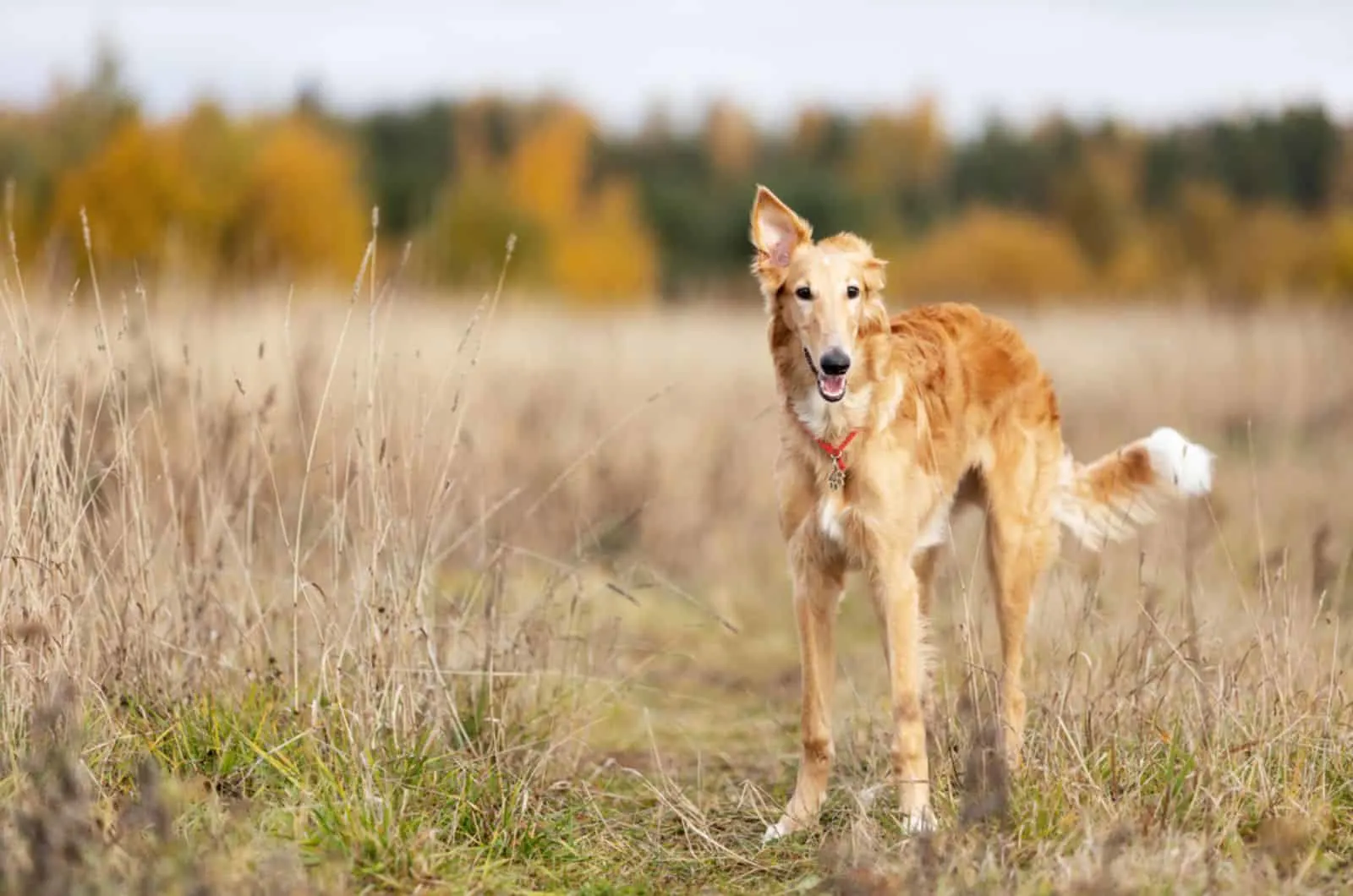 Meet Karyn Convertini, the owner of Kaigans K9s from Morro Bay in California. She has been breeding dogs for about 30 years. Karyn has two dog breeds — Borzois and Border Collies.
All breeds she has are beautiful, well-tempered, and in excellent health. Karyn makes sure her puppies start with socialization as soon as possible. That's what makes them so well-socialized.
She implements Puppy Culture methods to make the puppies ready to quickly adjust into their new homes. You will have to answer a few questions, as well.
You can't just buy the puppy. Karyn will want to know a little bit about you so that she can be sure her puppies are going to the right place.
But, if you do get the green light from her and you decide you want a puppy from Kaigan K9s, you will get a microchipped puppy with American Kennel Club registration papers and a two-year health guarantee.
Karyn is also a member of the Borzoi Club of America. Her dogs have eye certifications, heart evaluation certificates, as well as various DNA tests clearing them of genetic diseases. You can check out more about the tests on her Good dog profile.
Address: Morro Bay, CA 93442, US
Phone: +18059905944
Website: Kaigan K9s
3. Rezance Borzoi, Concord, CA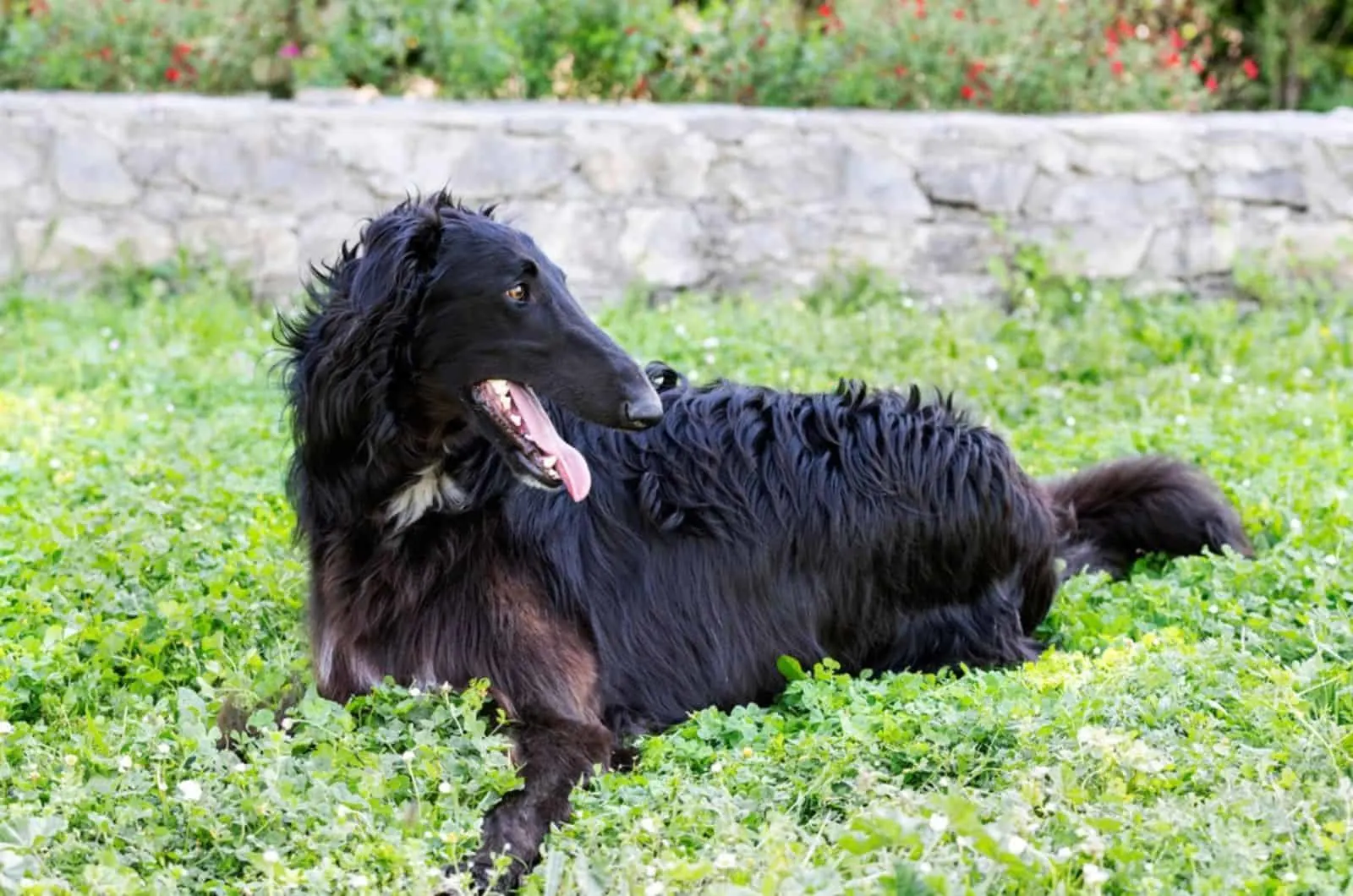 We are still in California, but this time we meet Ashley Cirimeli. She is from Northern California, and she is the owner of Rezance Borzoi. Ashley is not just a Borzoi breeder but a photographer and an artist, too.
She loves her dogs, takes great care of them, and takes stunning photographs of her doggos! You can see her amazing work on her Instagram page.
Ashley Cirimeli is a member of the BCA and the Borzoi Club of Northern California. All of the dogs she pairs for breeding are health tested according to the CHIC guidelines.
The CHIC guidelines include:
Eye exam
Thyroid exam
Cardiac Echocardiogram
Degenerative Myelopathy DNA tests
Besides breeding the Borzoi dog breed, she also competes in lure coursing, conformation, amateur racing, and recently — dock diving!
Ashley's dogs are surely going to make a wonderful addition to your family.
Address: Concord, CA, US
Website: Rezance Borzoi
Email: [email protected]
4. Golightly Borzois, Aromas, CA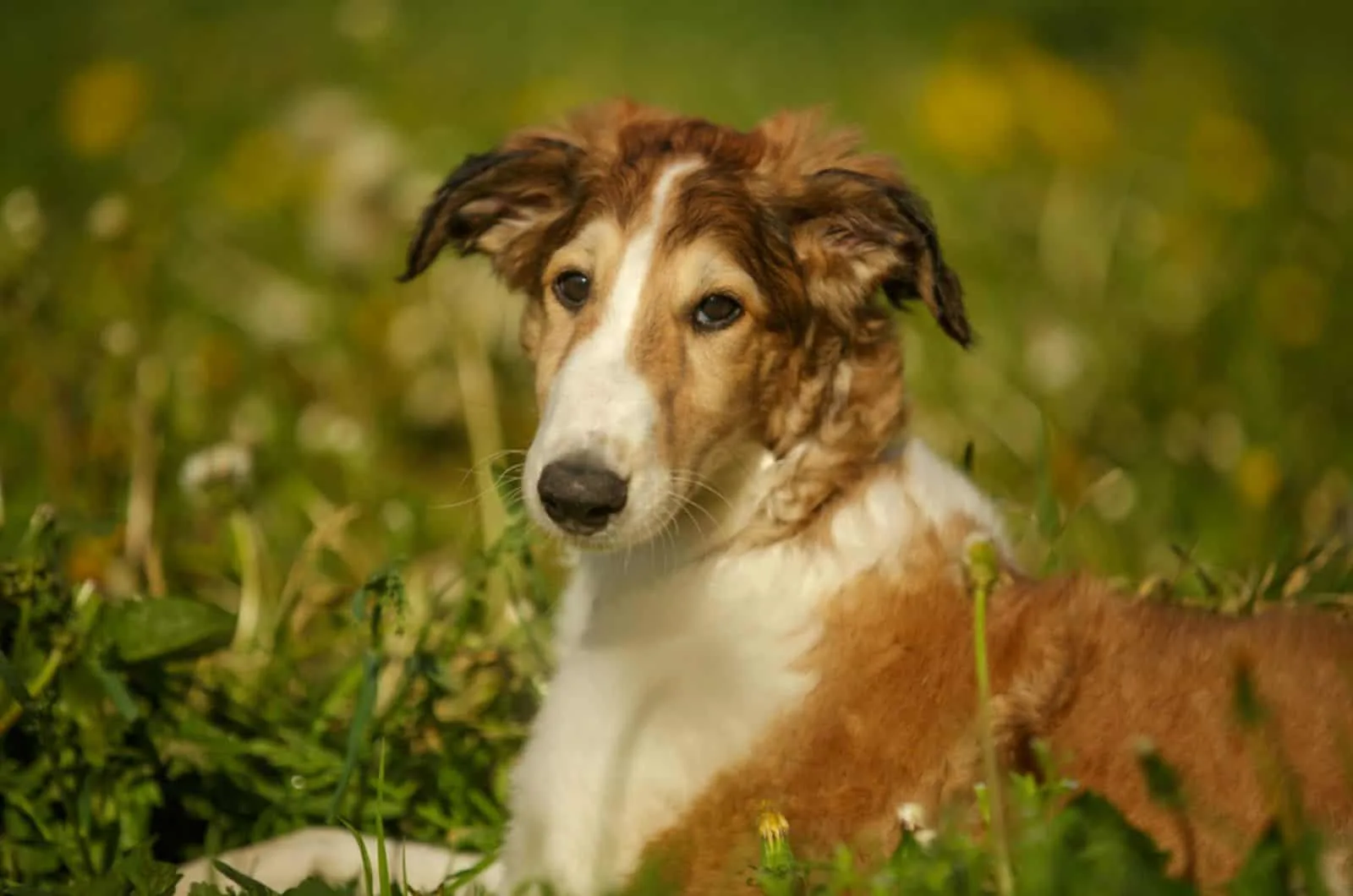 The owner of the Golightly Borzoi is Marcella Zobei. She is from Aromas in California and she has been a Borzoi breeder since 1996.
She is an AKC-approved and registered breeder of Borzoi dogs. She also has a few Whippets.
Besides the AKC registration, she is also a Breeder of Merit, an AKC member of the All-breed club, and a member of the Borzoi Club of America.
Marcella has won many competitions with her dogs, including agility and running sports. She is a wonderful person that wants to connect with the future owners of her Borzoi puppies.
You can be sure you are getting one of the puppies from a Champion bloodline.
Actually, more than thirty dogs she has owned or co-owned have ended up being AKC champions. This shows how well taken care of all of her dogs are, and that she definitely breeds her dogs according to the AKC breed standard.
She does have her own website, but you can also message her through her AKC Marketplace profile.
Address: Aromas, CA 95004, US
Phone: +18317261285.
Website: Golightly Borzoi
5. Chase N Dreamz Borzoi, Wendell, NC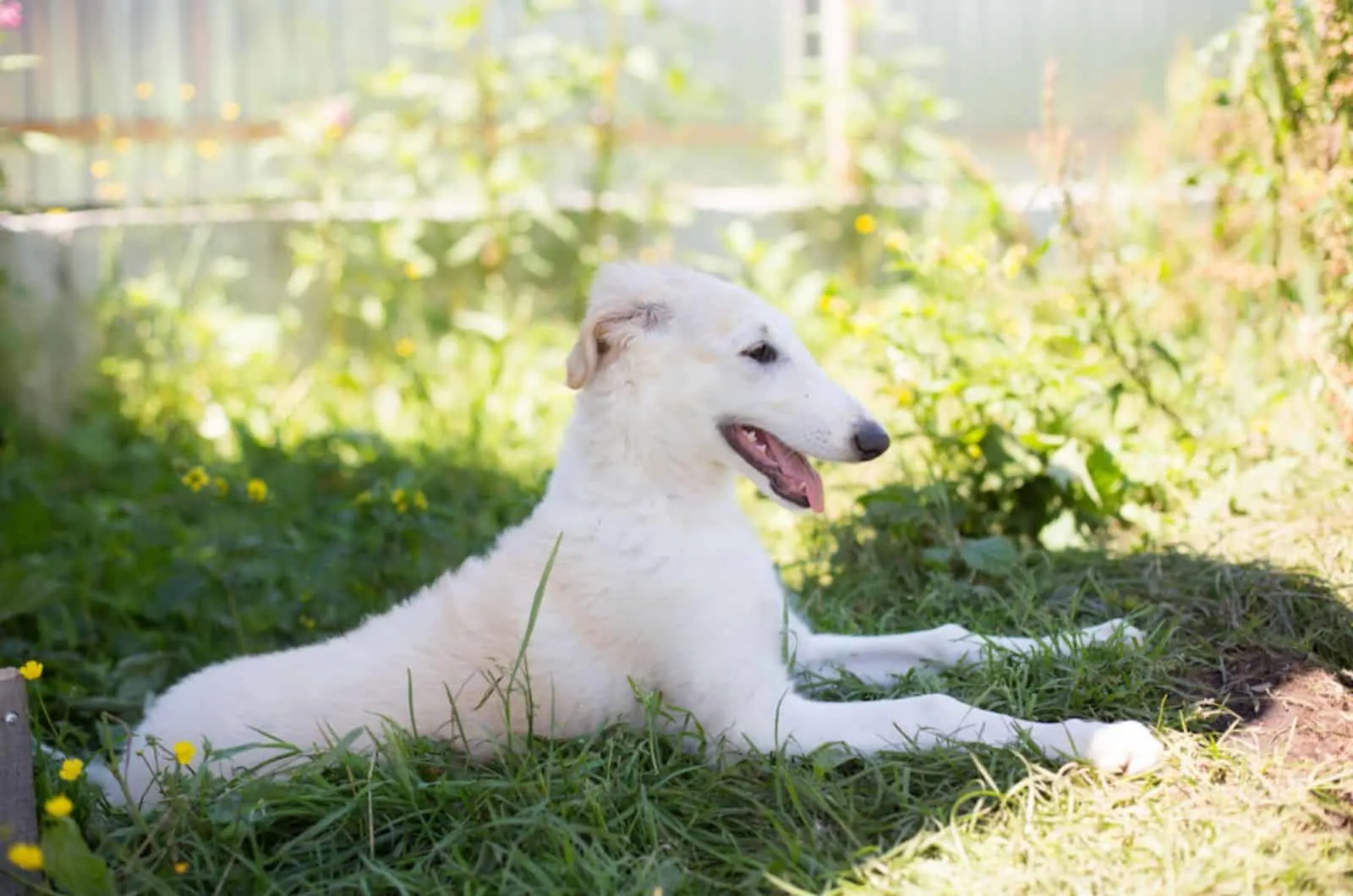 This Borzoi breeder is located in North Carolina. Her name is Stephanie Parker, and she has been breeding this magnificent dog breed for ten years.
Stephanie's aim is to breed Borzoi dogs that are equally good in the Show ring and on the field. And she surely does it. Her Borzoi dogs are agile and healthy, with great temperaments and beauty.
She offers a lifetime health guarantee with all of her puppies. This health guarantee covers hereditary and congenital conditions. Her pups are vaccinated, regularly dewormed, and treated against other external and internal parasites.
Stephanie's dogs are a part of her family, and her children take part in socializing the puppies too.
The dogs also take car rides with Stephanie's family and the puppies are exposed to all kinds of smells and noise to prepare them for their new home.
If you get a puppy from Chase N Dreamz Borzoi, you will get a gift box that includes a toy with a littermate smell, an AKC registration, a puppy collar, a puppy starter kit, and a food starter bag. What a nice gesture!
Address: Wendell, NC, US
Phone: +19192194768
Website: Chase N Dreamz Borzoi
6. Ivanhoe Borzoi, Clinton, TN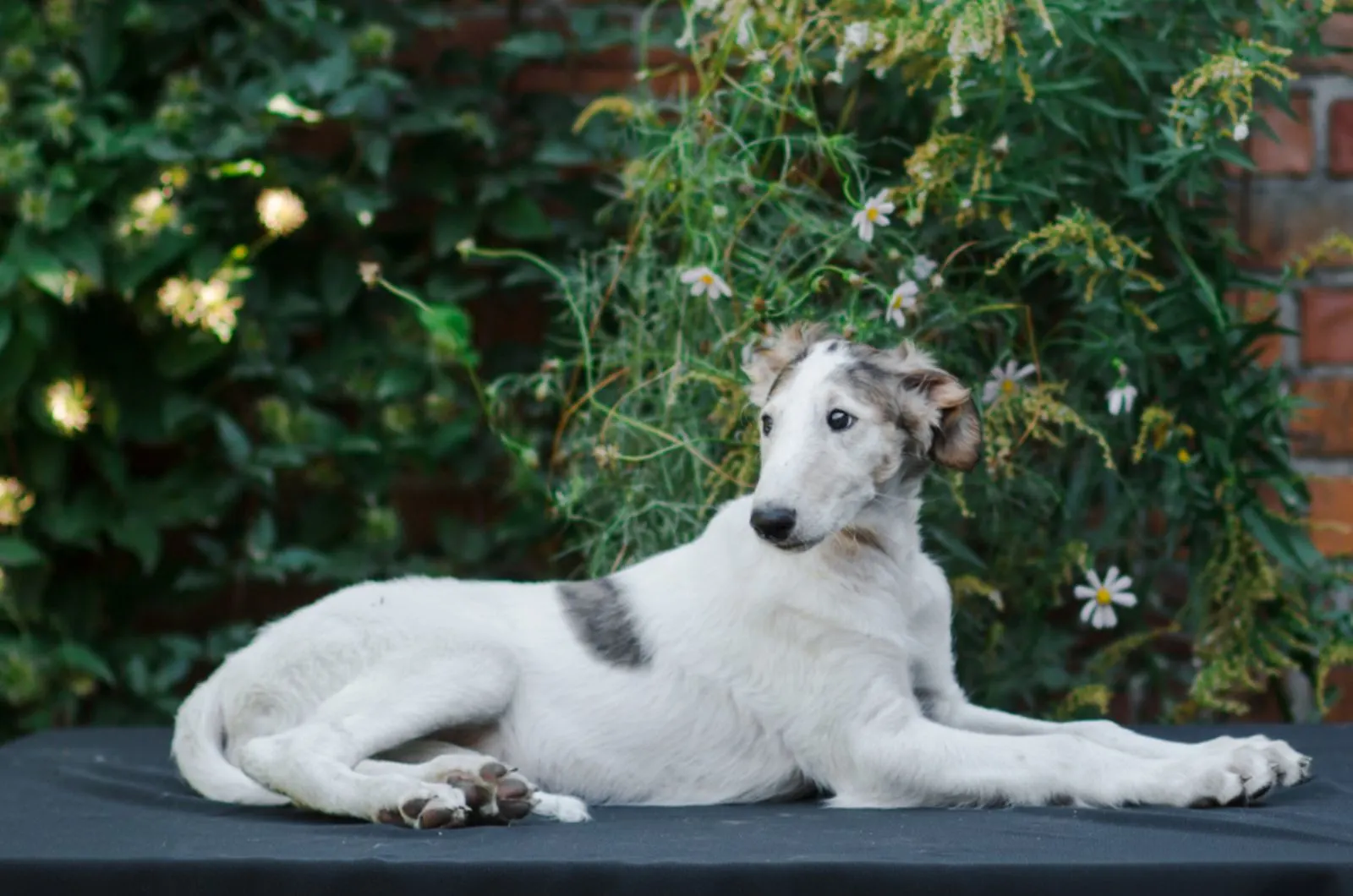 Lori Chandler is the owner of Ivanhoe Borzoi from Clinton, Tennessee. She, her husband, and her 10 children all enjoy their time with the lovely Borzoi dogs and puppies.
Her pups are amazing at lure and conformation competitions, but they are excellent service and therapy dogs, as well. The dogs are healthy, lovely, and well-socialized. All of her children participate in socializing the puppies.
They do it by taking care of them, playing with them, and showing them lots of love and affection. Lori offers a one-year health guarantee to all of her puppies. Her dogs are also vaccinated and regularly dewormed.
Her Borzoi dogs are of fawn and black coat color, and she also has Whippets! It's all about speed on the Chandler family ranch.
Also, her dogs are DNA tested and cleared of hereditary diseases. The tests include CAER eye tests, DM, and OFA tests and certifications.
Address: Clinton, TN, US
Phone: +18653605679
Website: Ivanhoe Borzoi
7. Oronzova Borzoi, Sebastopol, CA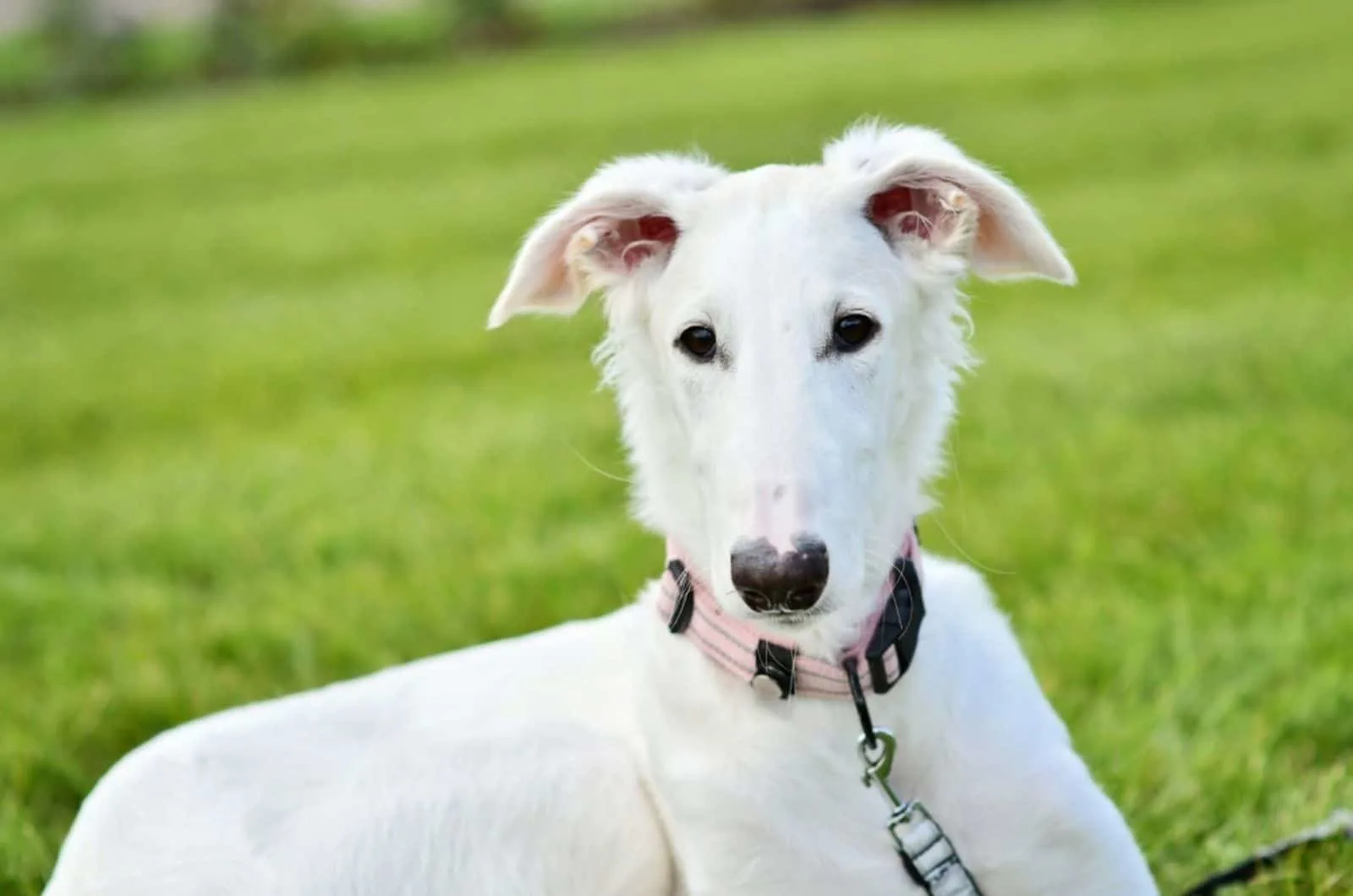 And, the last on our list of Borzoi breeders is Suzanne Deghi and her Oronzova Borzois from Sebastopol, California. Borzois have been Suzanne's passion since 1974, and she has bred exceptional champion dogs over the years.
Suzanne strives to breed Borzoi dogs of great conformation and obedience. She takes her dogs on lure course competitions and conformation and agility shows. Her Borzoi puppies come from top-quality bloodlines.
Her puppies come with a one-year health guarantee, and they have all been vaccinated and dewormed. You will get a gift box with the puppy.
A gift box includes a blanket with the littermate's smell, an AKC registration microchip, and vaccination certifications.
Dogs in Oronzova Borzoi are raised inside a home and are treated like family members. That ensures the puppies are well-socialized and well-tempered, ready to quickly adjust to their new home.
Of course, as with any dog from any breeder, it is your responsibility to continue to take care of the dogs.
Suzanne is a member of the Borzoi Club of America, the Borzoi Club of Northern California, and she is an AKC Breeder of Merit.
All of the dogs are health tested and cleared. The tests include DNA testing, eye, and thyroid tests, and heart evaluation tests.
Address: Sebastopol, CA, US
Website: Oronzova Borzoi
Email: [email protected]
What Is The Average Price Of The Borzoi Puppy?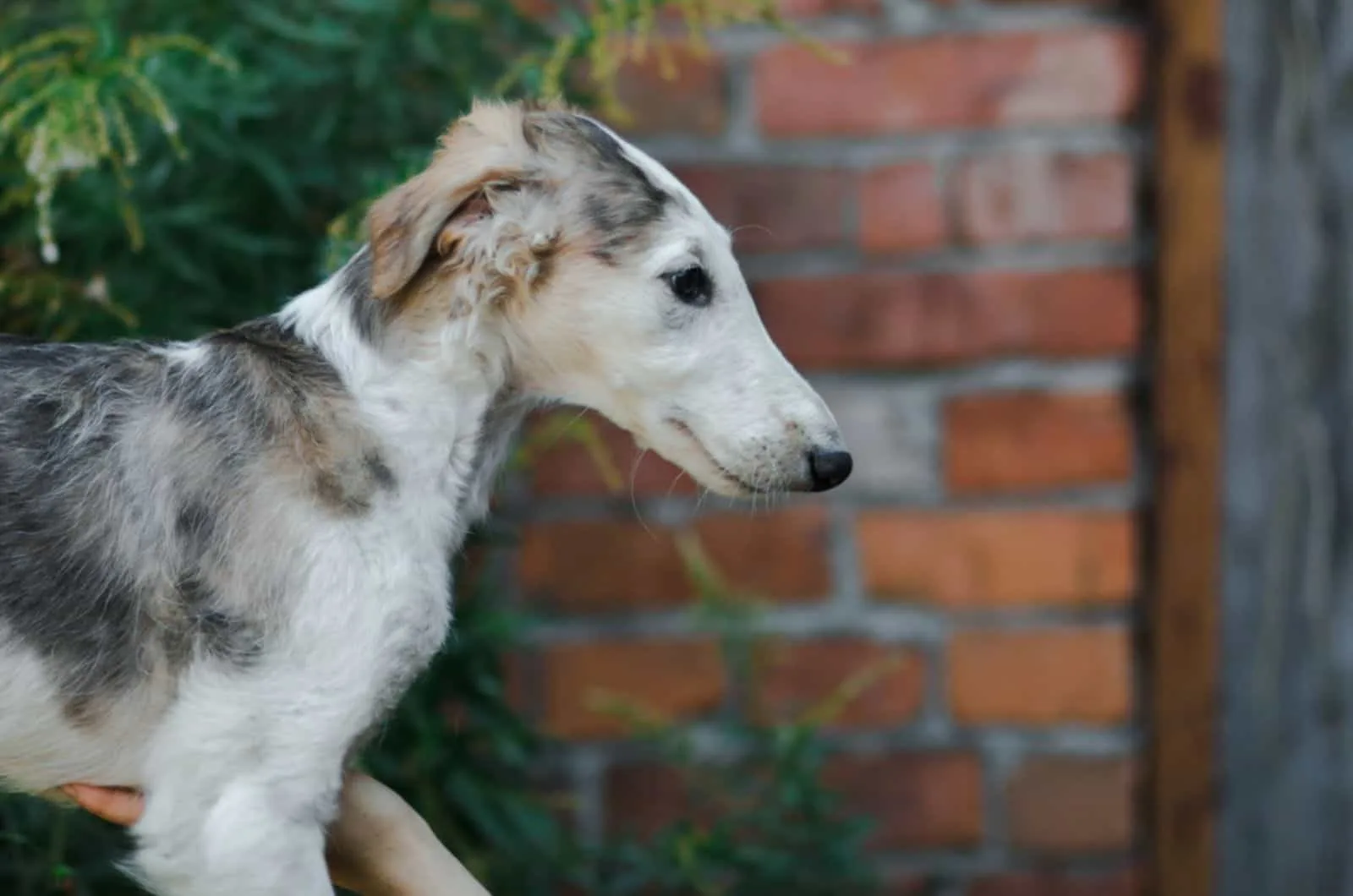 Borzois belong to the skinny and tall group of dogs. They are elegant, agile, and beautiful. Not to mention they are excellent family dogs! They have a long history and they have been a respected and admired dog breed all around the world.
So, their price can go as high as $5000! If they come from reputable breeders that breed dogs from a well-known bloodline, with a lot of Champion dogs in it, this price is something to be expected.
But most Borzoi breeders we mentioned sell their puppies for the average price of $1500 to $3000.
Borzoi is a pricey dog breed, as you can see. But they have such amazing physical and temperamental traits, that it all pays off in the end.
You can look for Borzoi breeders that sell their pups for less than $1500 but be aware that they won't have health certificates or that they won't sell purebred Borzois.
In other words, if the price is too low, the chances are it's a scam. So, look out for "too good to be true" situations when it comes to the Borzoi puppies.
The Conclusion
We have concluded — Borzois are simply delightful! They look to me as if they were bred by Tolkien's elves. I know it seems exaggerated, but their silky fur, elegant stance, and long head with smart eyes look magical.
We showed you a list of the 7 best Borzoi breeders in the US. They are all respected breeders with a lot of experience in breeding Borzois. They are all members of either American or North California Borzoi clubs, or both!
Getting a Borzoi puppy from one of these Borzoi breeders is a step you will never regret! They breed healthy, happy, and beautiful dogs that will definitely become your best friends in no time.
You can check out their Instagram profiles, Good dog profiles, or their own websites. Look at the photos, take a look at the reviews, and find yourself a new Borzoi fluffy bundle of joy!