Looking for Shih Tzu breeders in Texas online? Well, search no more because I have gathered some of the best breeders in this article to save you from hours of endless searching.
Shih Tzus are adorable toy-breed pups that have been in high demand over the last few decades, just like Yorkies and Maltese canines.
Some people claim it's because they're sweet and loyal, while others think it's because Shih Tzus are hypoallergenic, although that might not be exactly true.
Either way, I'm sure I'm not the only one who finds these pups irresistible. If you can't wait to finally get one, read this article and discover the most reputable Shih Tzu breeders that are up to your standards!
Shih Tzu Puppies For Sale In Texas
These pooches might be tiny, but they can live for quite a long time! Most Shih Tzus have a lifespan of up to 16 years, depending on their health and well-being.
That's why it's essential to find a trustworthy breeder who can inform you about all the details regarding your future pet, including health records and health test results.
Here is the list of the most reliable Shih Tzu Breeders in Texas that can provide you with high-quality Shih Tzu pups:
1. Lotus Shih Tzu, Texas.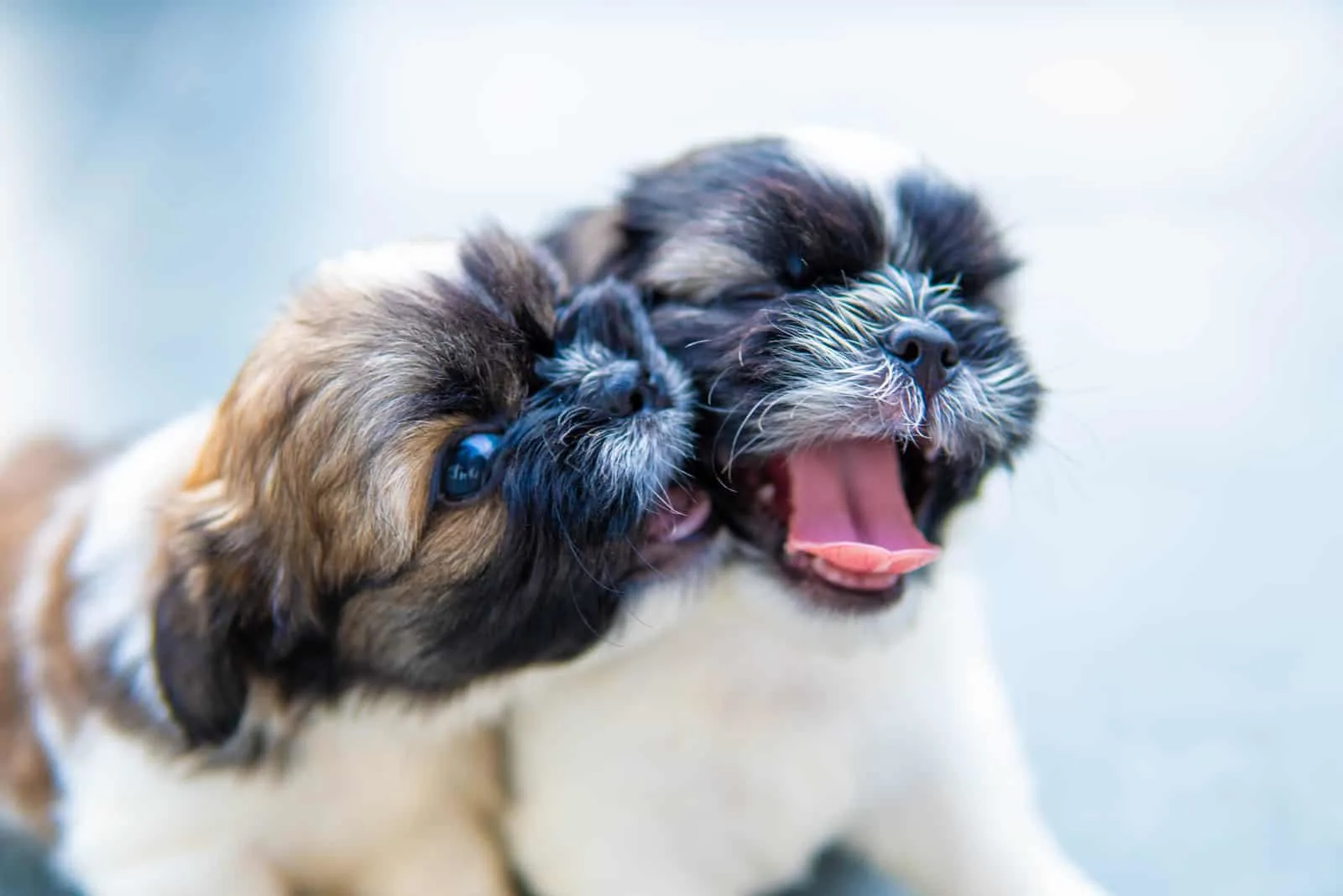 This breeder is focused on producing and raising champion pups only. This is one of the best Shih Tzu breeders in this area for those who're looking for the best quality pups with a champ pedigree.
The Lotus Shih Tzu kennel is non-commercial, which means that they produce only a certain number of Shih Tzu pups each year.
How Did It All Start?
The owner of this kennel, Annette Lewis, has been a part of the conformation competitions for 11 years.
Her first Shih Tzu champ, Lotus Zephyr Red Hot Party, was her main inspiration and motivation to start breeding these adorable pups.
Instead of keeping the pups in a separate facility, Lewis decided to raise Lotus pooches in her own home as part of her family.
This type of raising is highly beneficial for Shih Tzu pups and the future owner as well. If a pooch is treated as a family member from day one, it'll quickly adapt to its new family and environment.
RELATED: Are Shih Tzus Good With Kids? Shih Tzu Character Traits
Training
At Lotus Shih Tzus, socialization training starts from day one by introducing the basics of interaction with humans.
The puppies receive all the love and care while they're raised in the breeder's home, but they also learn how to behave properly towards their owners and other animals.
Lotus Shih Tzus complete early neurological stimulation training as well, which lasts for the first three weeks of their lives.
This type of practice is highly beneficial for every dog breed because it improves the natural skills and functions of canines.
Purchasing Process
Unlike the majority of other breeders who sell their puppies at eight weeks old, this breeding outfit keeps the pups until they're 12 weeks old, so that they can acquire their essential social skills.
Once you decide to purchase a Shih Tzu, you'll be required to sign a contract, pay a deposit fee, and enter their waiting list.
The price of the pup, including the non-refundable deposit, is available on request only.
The Shih Tzu price depends on several factors, including the well-being of the pup, the coat color, the size, and the general appearance.
Each puppy comes with health records, including vaccines, checkups, and a health warranty, which proves the quality of the parents and the puppy.
Lewis has rich experience in producing and raising Shih Tzu pooches of the highest quality, which is proven by her titles, including the AKC's Breeder of Merit and the Bred with H.E.A.R.T. breeder.
If you're looking for a breeder who raises pups according to the Shih Tzu breed standard, Lotus Shih Tzus is just the right place to visit!
Breeder Details:
Address: Denison, Texas
Email address: [email protected]
Official website: Lotus Shih Tzu
Contact number: 903 624 9197
2. Divine Design Shih Tzu.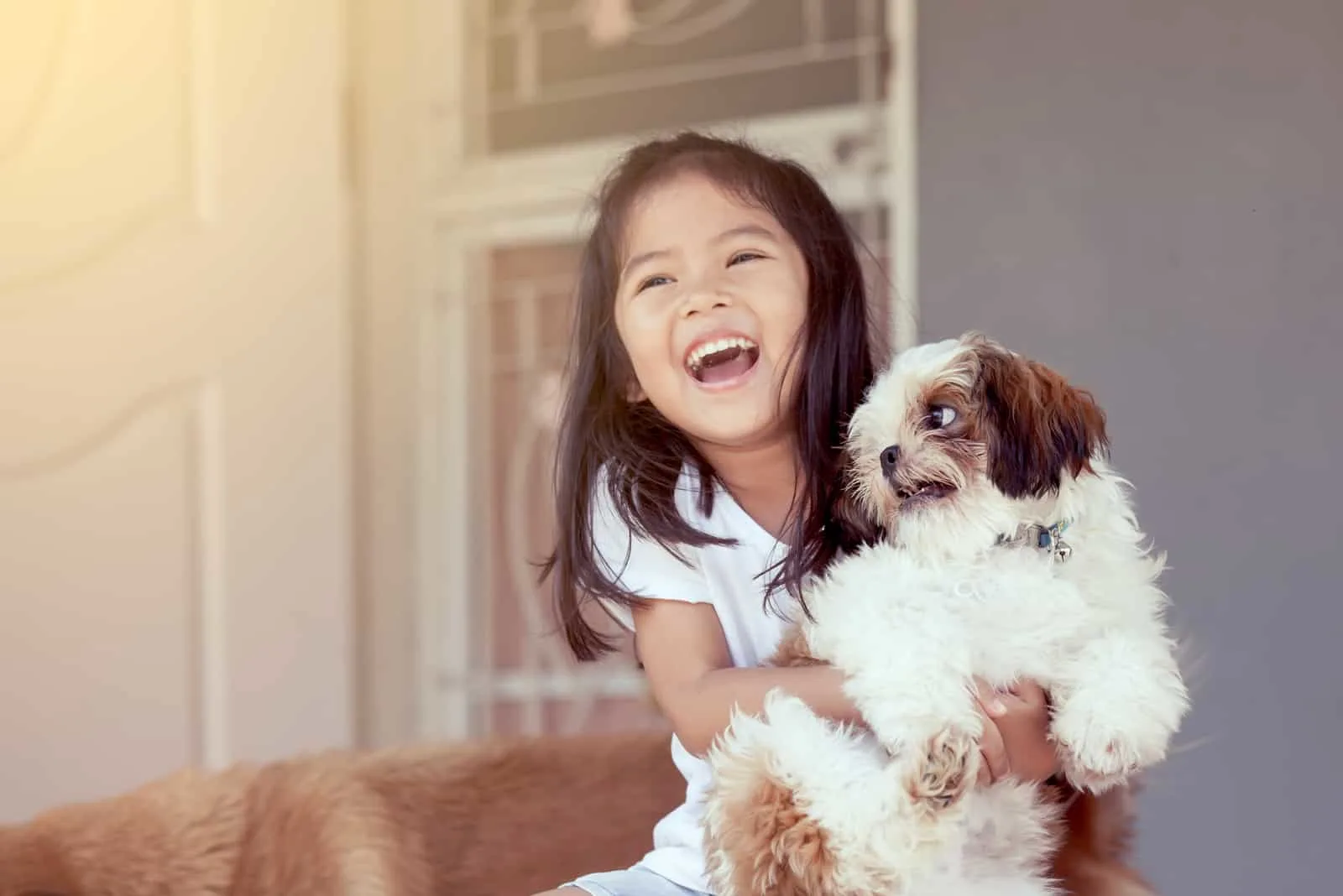 If you're a Shih Tzu enthusiast looking for a high-quality pet in Dallas, you're more than welcome to visit this kennel.
The owners of the breeding program take great care of every single puppy from their facility because they put their canine's happiness and health above profit.
The Shih Tzus produced in this breeding facility are considered as a part of a loving family rather than just puppies for sale.
Puppy Quality
The Divine Design Shih Tzu breeders are entirely devoted to producing and raising Shih Tzus that are up to the breed standard, which means they're eligible for conformation shows.
The breeder states on their official website that they choose only the best Shih Tzu breeding canines to produce high-quality pups with sound temperament and excellent traits.
Most importantly (especially for dog owners who're looking for show quality), all male and female adult dogs are acknowledged and pedigreed by the American Kennel Club (AKC).
The facilities are thoroughly inspected as well by the same organization.
This breeder complies with all ethical breeder standards, which is why it's considered one of the most reputable breeding outfits.
Purchase Process
The whole process of purchasing a Shih Tzu isn't complicated, but it'll take a bit of your time to read the contract carefully and sign it back to the breeder.
This contract is beneficial for both sides, and it serves as a warranty to meet both the breeder's and the buyer's obligations.
The breeder states that each pup comes with a one-year health guarantee, AKC registration (not full), a spay/neuter contract, and other necessary documents.
Shipping
According to the details on their website, Divine Design Shih Tzu won't ship their pups until further notice.
But, in general, this breeder complies with the United States Department of Agriculture (USDA) regulations, which don't allow the shipping of young canines without seeing them first.
Therefore, those who live further away can pick one person of trust who can come and check the puppy as well as complete all the details related to the purchase.
If the Shih Tzu pup is required to travel by airplane, a pet nanny is required to travel with the canine and take care of it until the buyer takes over its pet.
Pricing
If you wish to purchase a Shih Tzu pup from this breeder, it'll cost you a $400 (non-refundable deposit), and the full price will be determined upon the puppy's birth.
The price of a Shih Tzu from this kennel depends on various factors, such as:
• General appearance
• Conformation to the standard
• Body structure
• Previous sales
• Coat color (rarity)
• Gender of the puppy
"Offer Only" Sale
It's interesting to notice that this breeder also has the "offeronly" option by which certain pups are put on a type of auction.
Essentially, all interested buyers will be able to send offers up to a specific date, after which, the breeder makes the final decision.
The highest bid can win only if the bidder provides a suitable environment for the pup, of course, which proves once again that this breeder doesn't care about profit as much as about the well-being of the pups.
If you want to purchase a pup from this breeder, or if you have additional questions, you're more than welcome to contact the owner via phone or email.
Breeder Details:
Address: Burleson, Texas
Email address: [email protected]
Official website: Divine Design Shih Tzu
Contact number: N/A
3. Dogwood Country Shih Tzu.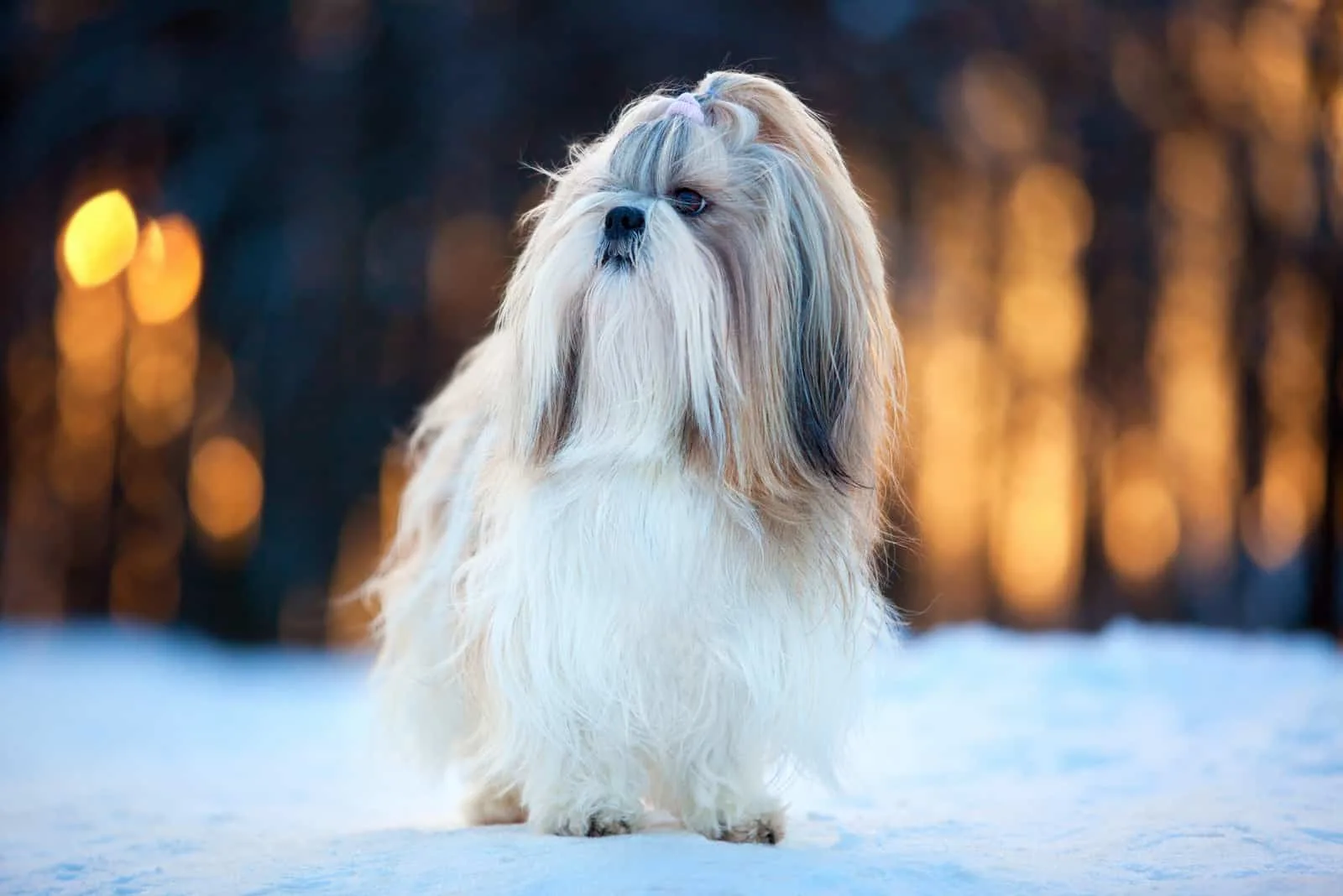 This small, family-based breeding program is completely devoted to producing and raising amiable and adorable Shih Tzu pups that'll instantly melt your heart.
Of course, that doesn't mean they don't comply with Shih Tzu breed standards, but that's not the only quality the breeder cares about.
A significant amount of energy and time is needed to raise puppies with sound temperament and good social skills.
The breeder prepares their Shih Tzu puppies for their new forever homes by combining a set of basic skill practices, such as:
• Crate training
• House and noise desensitization
• Essential manners
• Tactile and surface stimulation
• Socialization with other animals
• Interaction with humans
Purchase Process
If you would like to purchase a Shih Tzu dog from this breeder, you should contact the breeder via the email or the phone number mentioned below.
The breeder provides the price and possible additional fee information once you get in contact with them.
During the initial contact, you, as a future pet owner, are required to provide details about yourself, and the reason why you chose this breed and this breeding facility.
All reserved puppies can go to their new home only after they turn nine weeks of age.
With the puppy, you'll receive a 12-month health guarantee (for inherited diseases), records about vaccination, checkups, and deworming, dog food for a Shih Tzu (a small package), as well as the toy with its siblings' smell.
Another great thing about this kennel is that everyone is more than willing to help with anything you need, even after you purchase the puppy.
If you have a question or need advice, you can contact the breeder who'll be happy to help you.
Also, don't be surprised if the breeder contacts you from time to time to check how it's going. I think this is a great gesture that just proves that this breeding program truly cares about its pups.
If you have any questions regarding the pups, you can contact the owner at any time; they'll be more than happy to help you the best way they can.
Breeder Details:
Address: Palestine, East Texas
Email address: [email protected]
Official website: N/A
Contact number: 903 928 3102
4. Karyon Shih Tzu.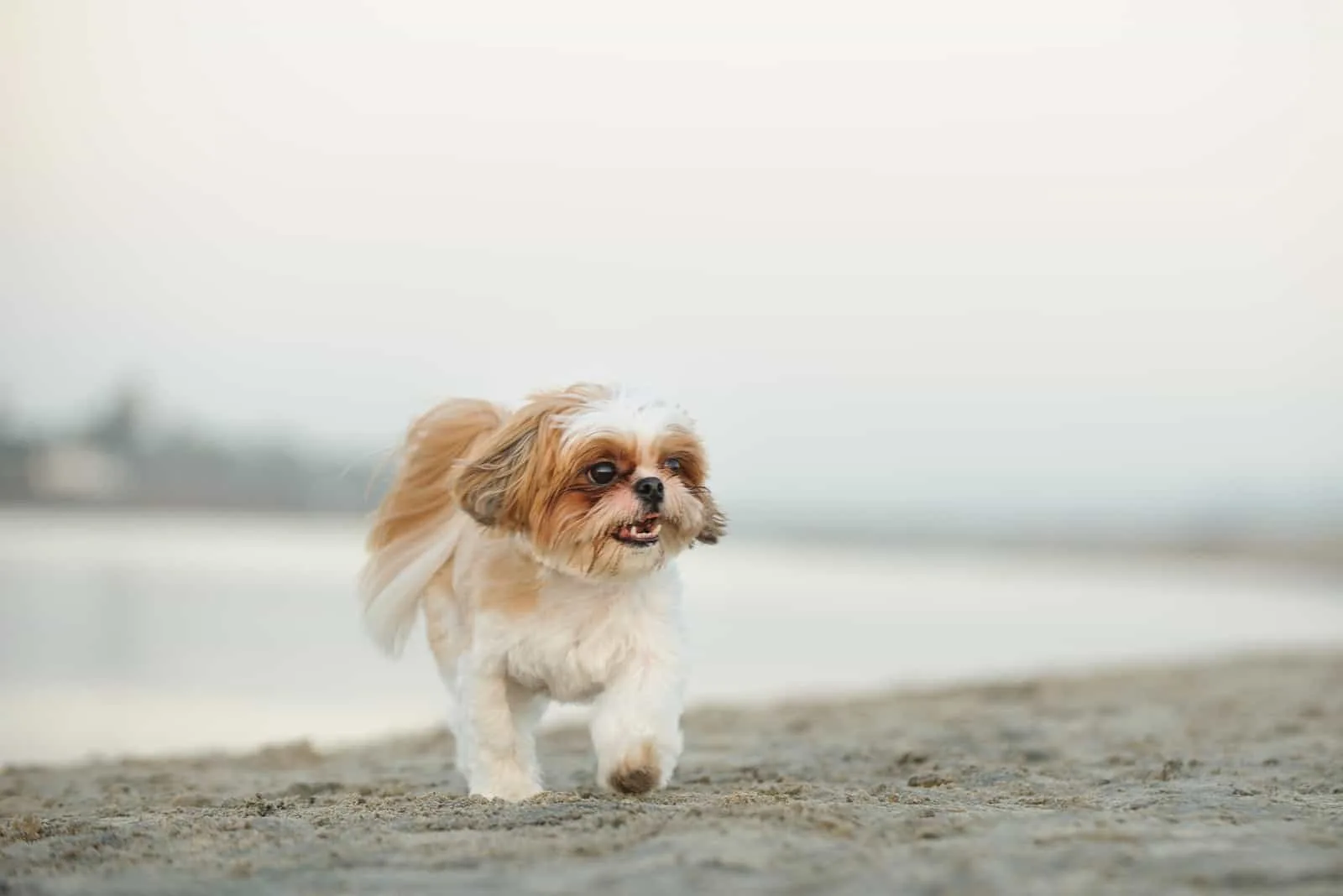 Karyon is known as one of the greatest Shih Tzu breeders in Texas and beyond, not only because of their bred champions, but also because of the incredible amount of love and effort they put into raising each of the pooches from their facility.
The owner of this breeding program, Pat Fletcher, has been a Shih Tzu lover for almost 40 years.
High-quality, champion Shih Tzus have been her passion for more than 35 years. This breeding program has been the home of a great number of AKC Shih Tzu champions in several categories, including:
• Top Producing
• National Shih Tzu Specialty Winners
• Group Winners
• Best In Show Dogs in the U.S.
• Top Winning
Puppy Quality
The amount of knowledge about AKC breeding standards that Fletcher has gained during the years has helped her to become one of the highest quality Shih Tzu breeders in Texas and in other parts of the U.S.
Puppies with show-quality andgood temperament are the main focus of this breeding outfit. Karyon does its best to keep the championship bloodline intact for the next generations as well.
Shih Tzus from this kennel aren't only pleasant to look at; they're intelligent and great family dogs as well.
Purchasing Process
All of the details regarding the purchasing process are available upon request.
It's important to mention that this breeder offers a warranty on congenital diseases, but she also requires the dog owner to spay/neuter the pup in time.
Karyon's website is updated regularly with pictures of new puppies that are available at the moment.
Breeder Details:
Address: Weatherford, Texas
Email address: [email protected]
Official website: Karyon Shih Tzu
Contact number: N/A
5. Junique Shih Tzu.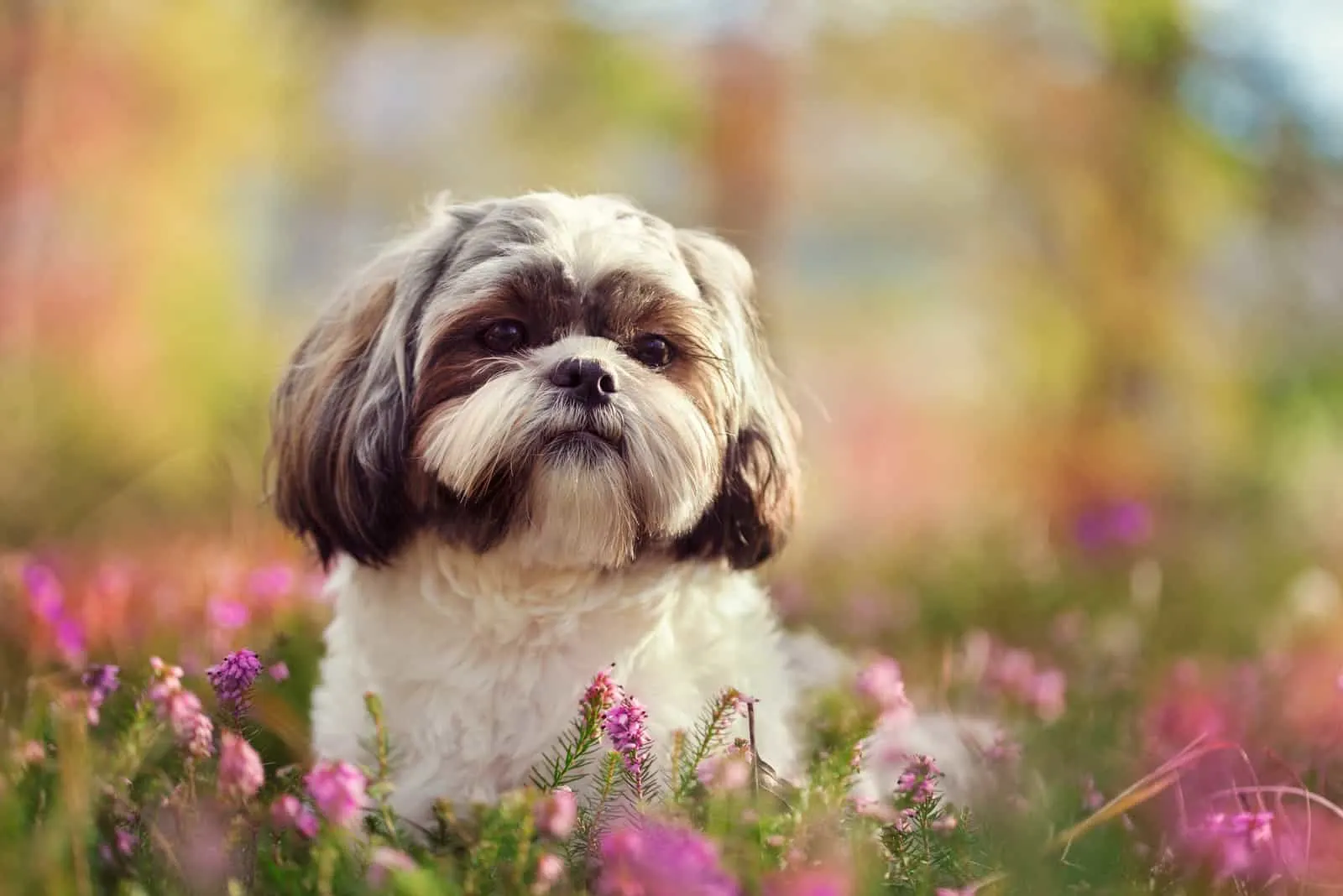 If you're looking for good breeders in Texas, make sure not to miss June Gross, the owner of Junique Shih Tzu.
Small breeding businesses are sometimes underrated, which is quite unfair considering how much love and effort they give to each pup they breed and raise.
June is a bright example of how successful a hobby breeder can be and how much they care about every one of their pooches.
Puppy Qualities
This breeder is focused on breeding and raising imperial Shih Tzus. Her primary focus is on health, temperament, colors, and the intelligence of the pups she produces.
Although the breeder is devoted to producing healthy, purebred ShihTzus, she's also very concerned about the future home of each of her puppies.
Purchasing Process
This part isn't overly complicated, but it will require you a bit of patience while the breeder completes all the necessary procedures.
After you apply for the puppy, you'll need to pay a non-refundable deposit of $300. Once you do this, you will enter their waitlist.
Limited registration, a one-year health warranty, health records, and caninefood are just some of the things you'll receive once you come to pick up your pet.
These dogs require a significant amount of love and attention, and the breeder does her best to find them a home that can provide both.
Shipping
When it comes to shipping, the owner of the kennel offers to ship the puppy personally to those living in:
• Ohio
• Tennessee
• Texas
• Missouri
• Oklahoma
• Indiana
• Arkansas
• Kentucky
• Illinois
The breeder will sell puppies only to those she can meet in person. If you have any other questions about the purchase process or want to visit the breeder personally, you can contact her and make an appointment.
Breeder Details:
Address: Millsap, TX
Email address: [email protected]
Official website: Junique Shih Tzu
Contact number: 817 677 2898
6. Pure Beauty Shih Tzu Pups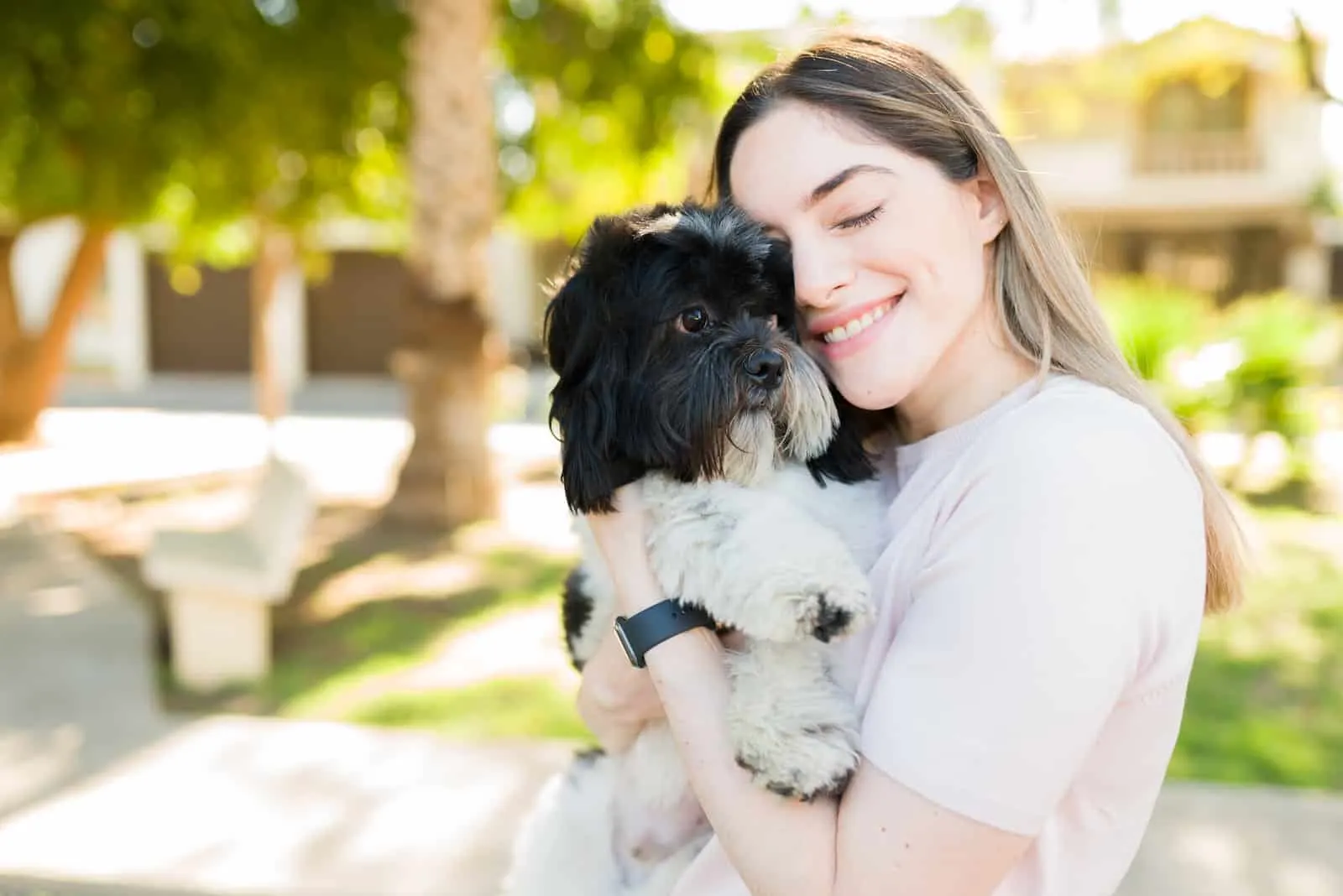 This facility would be best described as a small-scale hobby breeding program that offers great-quality, cute, Texas Shih Tzu pups.
As the owners state on their official website, their lovely pups are spoiled from day one! The breeder keeps them in their own home, which is also a tremendous social practice.
What I love the most about this breeding outfit is that the owners tend to expose their pups to as many animals as they can in order to improve their social skills.
Purchasing Process
Before you're ready to enter their waiting list, you should apply via the form available on the breeder's website.
After that, you'll need to pay a non-refundable fee divided into two payments.
The first payment should be completed right after you pass the application part, which usually costs $150.
A month after the litter arrives, you should pay another $100 to lock in your reservation.
Pricing
The deposit fee will cost $250 in total, but this fee is included in the total price of the puppy, which depends on whether you want a female or a male Shih Tzu.
A male Shih Tzu puppy will cost you $800, and a female, $50 more.
As I mentioned, the deposit is non-refundable, except if the pup you picked passes away. In that case, you can choose if you want your money back or move on to the next waitlist.
If you have any additional questions, you can check out the breeder's website or directly contact them.
Breeder Details:
Address: San Antonio, Texas
Email address: [email protected]
Official website: Pure Beauty Shih Tzu Pups
Contact number: 210 286 0933
7. Little Lion Kennels.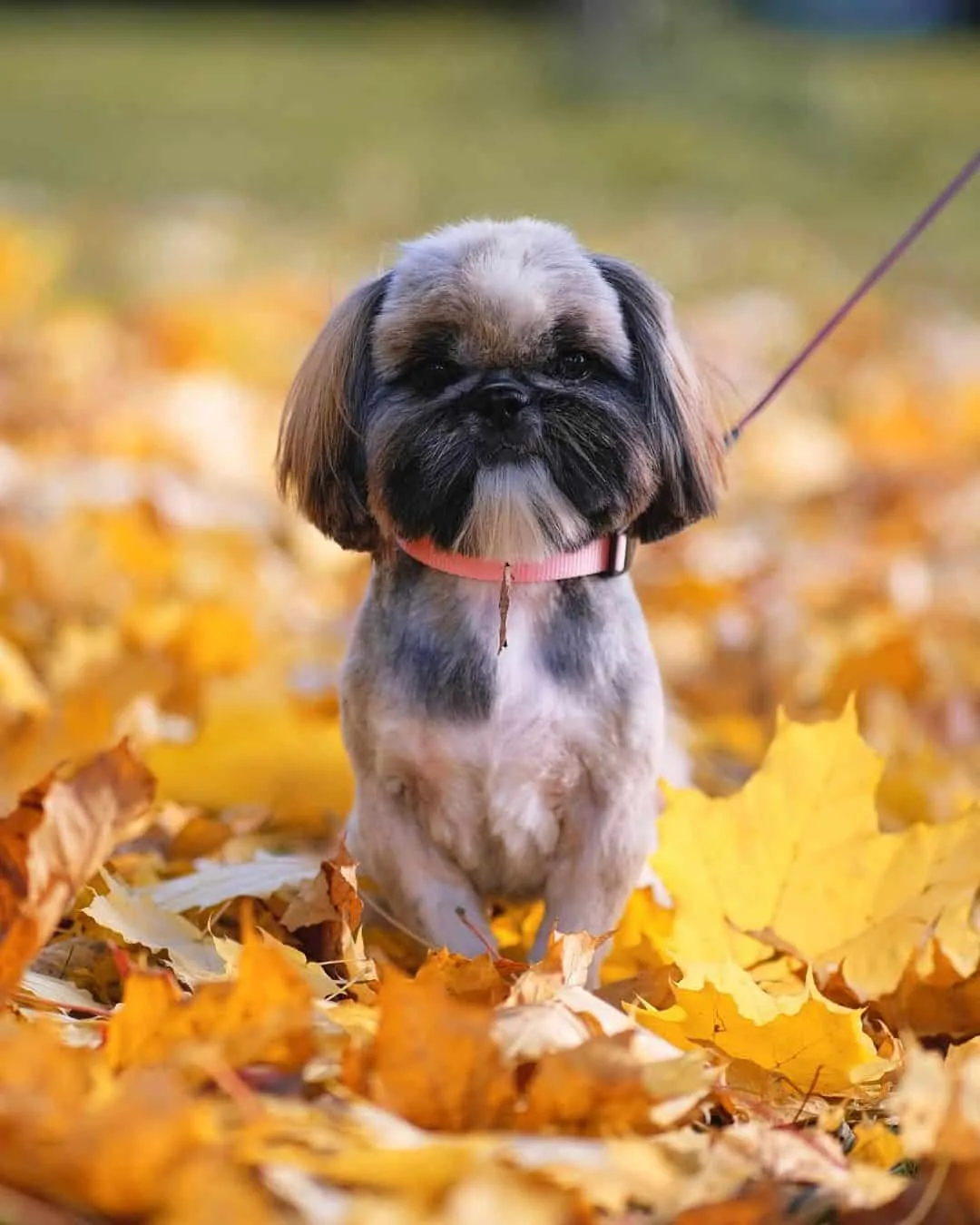 Photo from: @dynyaprincess
Up-scale breeding outfits are great mainly because they sell a larger number of puppies, which means they have far more reviews that help you decide whether the breeder is good enough for you.
Still, small-scale businesses such as this one can prove reputability as well with recognition from influential organizations like the Houston Kennel Club, the Shih Tzu Club of Greater Houston, and the American Shih Tzu Club.
Puppy Quality
The majority of these Shih Tzu pups are ancestors of championship bloodlines.
To make sure the pups are of high quality, the breeder does thorough health examinations of each adult canine before breeding.
The puppies they raise are ready to be shown in dog shows, but they're also prepared for family life.
Shih Tzu pups from this kennel are examined, vaccinated, and dewormed. Every puppy comes with a health warranty and long-term help from the breeder if you ever need any advice or help.
The price is revealed upon request.
Breeder Details:
Address: Katy, Texas
Email address: N/A
Official website: Little Lion Kennels
Contact number: 832 228 8785
8. A Slice of Heaven's Shih Tzus.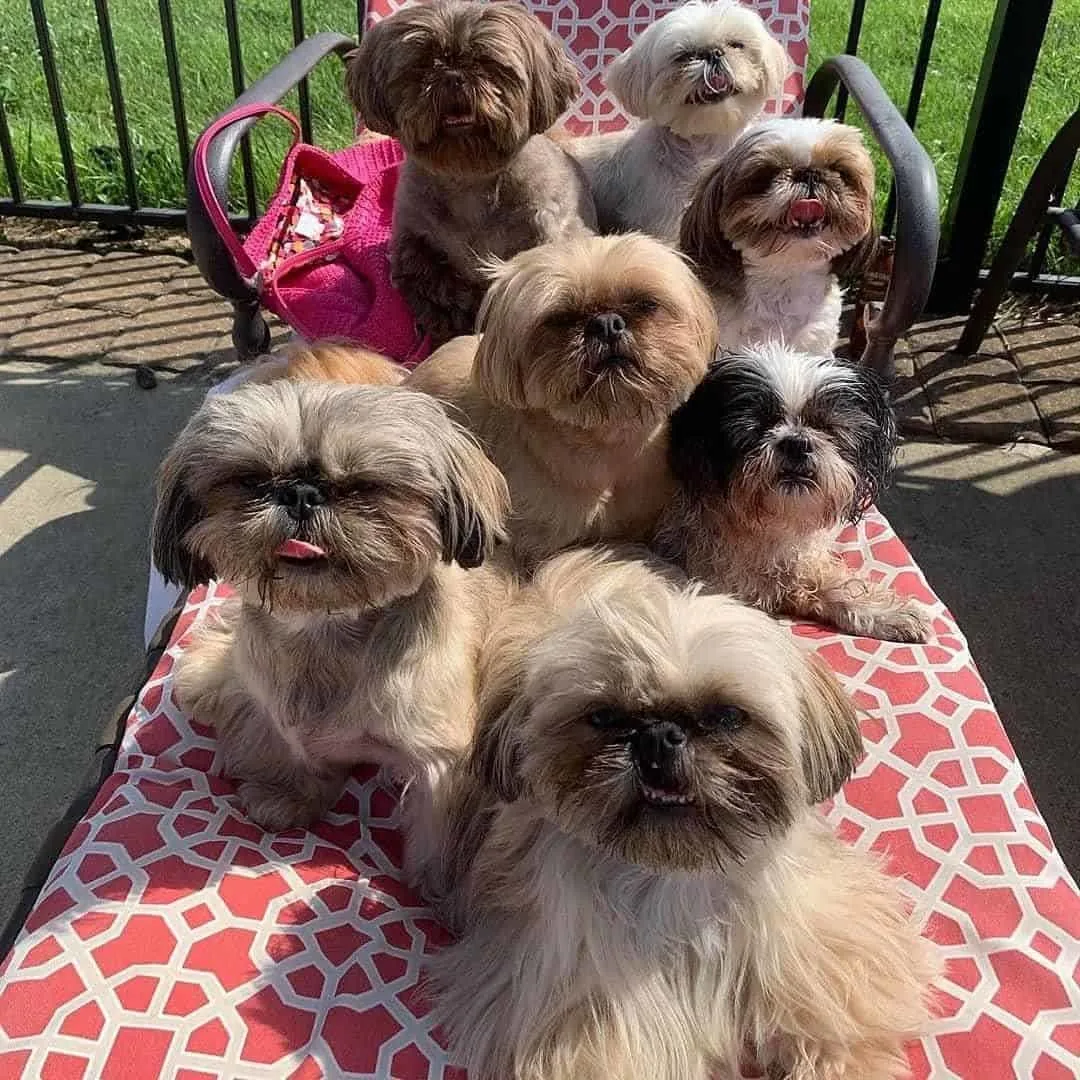 Photo from: @shihtzudog_fanpage
This dog breeder prefers quality over quantity, which is why they decided to stay small-scale breeders instead of growing into a larger breeding outfit.
They put emphasis on socialization training from early puppyhood, and they want their pups to become the best they can be when it comes to interactions with humans and other animals.
Of course, the breeder also takes excellent care of the puppy's health, which is why they take their canines for regular checkups and complete all necessary tests and vaccinations.
Purchasing Process
Once you decide to get a Shih Tzu, you can apply by contacting the breeder directly and finding out more about the price and availability.
Once you purchase the pup, you'll receive a health certificate, a toy and a blanket with the scent of its siblings, a puppy starter kit, dog food (a small package), a bone, etc.
All these things will help your pup adjust to its new environment more quickly.
The breeder takes great care of his puppies, even when the pup is sent to its new home. Therefore, if you need any help once you get your pet, feel free to ask the breeder to give you advice.
Breeder Details:
Address: Navarro, Texas
Email address: N/A
Good Dog profile: A Slice of Heavens Shih Tzus
Contact number: N/A
How Much Is A Purebred Shih Tzu?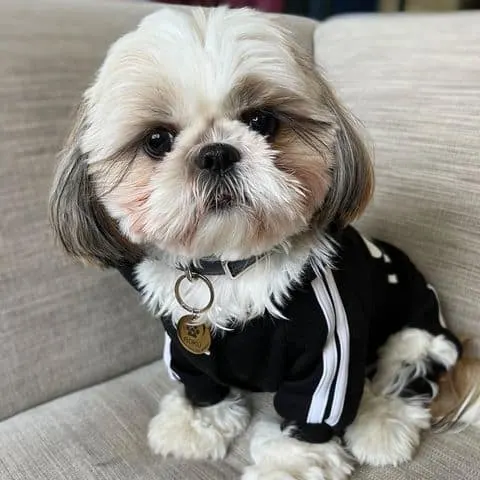 Photo from: @its.me.roku.the.shihtzu
A purebred Shih Tzu might cost you anywhere between $500 and $2,400, depending on the Shih Tzu's coat colors, the general appearance of the pup, health, and other characteristics.
However, some top-quality pooches might be up to $3000, depending on the breeder.
Shih Tzu Breeders In Texas: Final Thoughts
There are plenty of good Shih Tzu breeders in Texas, and I'm sure it's tough to make the final choice, especially if you don't have enough information about them.
Therefore, I hope this article has helped you choose the breeder who will provide you with the best pet you have ever had!
If you want to check out more Shih Tzu breeders in Texas, one of the best ways to find them all is on AKC marketplace, where you can choose your new Shih Tzu pooch from a significant number of AKC-approved breeders.
READ MORE:
Do Shih Tzus Shed? A Guide To Grooming Low-Shedding Dogs
Black Shih Tzu: Is This The Most Adorable Color In This Breed?