The rat terrier – what a name for such a beautiful breed! It definitely does not do justice to this exquisite puppy!
Rat terrier puppies, originating from the United States of America, are medium-sized canines constructed as working dogs. The term "Rat Terrier" was coined by Teddy Roosevelt, the former U.S. president.
That's why these puppies are also called Teddy Roosevelt terriers, but also Decker terriers.
The American Kennel Club has recognized this breed as being favorable for both hunting and family life. The intelligence of this breed enables easy trainability, and the dog itself needs a lot of mental stimulation in the early stage of its life.
The rat terrier comes in two different sizes – miniature rat terriers, and medium / standard rat terriers. The first one, despite being a miniature and not exceeding 10 to 12 inches, is highly favorable for vermin hunting, while the latter is known as an excellent watchdog.
There are numerous rat terrier breeders in the United States, but Canada is popular, too. You can find rat terrier puppies from Vermont to Alberta, mostly in the countryside.
However, not all of the breeders areAKC registered or reputable enough for being among the top breeders on this list.
Rat Terrier Puppies For Sale In The U.S.
The rat terrier breeders sell this puppy in both toy rat terrier and medium rat terrier shapes. The difference is basically physical (if we consider that both of these types are family pets), affectionate, and high-energy puppies.
The rat terrier canine's most distinguishable trait is its prey drive, which is one of the reasons why the breed got the name. Pest- and rat-oriented hunters are true working dogs, and they are very usable in households and places where humans cannot approach.
The crucial thing emphasized by all reputable breeders is that the process of socialization for the breed starts in the first month of their life. Within the first three months, these terriers are taught how to behave around unknown people and other animals.
If the process of socialization is implemented in a good manner, the rat terrier puppies will have the trait of being good dogs around kids, and they won't have any trouble living indoors.
Finding a reputable breeder is a challenge, but there are some things that help shorten the list and focus on the best. Those are AKC and UKC certifications, health guarantees, a regular bloodline, medical documentation provided, and willingness to provide as much info as needed.
Let's start!
1. K2 Rat Terriers, Denver, CO
K2 Rat terriers is one of the most reputable breeders of the rat terrier puppy. The reason for that is found in the fact that the manager, Tracey A. Kallas, is an AKC and UKC conformation trainer. This makes the breeder one of the best in the business.
All the puppies are litter box and crate trained, and their breed standard is high. The rat terriers in this kennel are socialized from an early age, and they do well around families and people in general.
The breeder will provide all of the needed information on the breed, as well as the documentation on rat terriers' DNA.
Puppies are regularly tested for PLL (primary lens luxation), patellar luxation, hip dysplasia, and heart diseases.
In order to buy a puppy from this breeder, you need to fill out their application form and provide basic information about the puppy's future home. The involvement of the breeder is respectable, considering that all of their puppies are particularly healthy and well-behaved.
Tracey is available any time of the day, and she will gladly answer all your inquiries.
Location: Denver, Colorado
Email: [email protected]
Phone number: (303) 642-0104
2. Icon Rat Terriers, Meeker, OK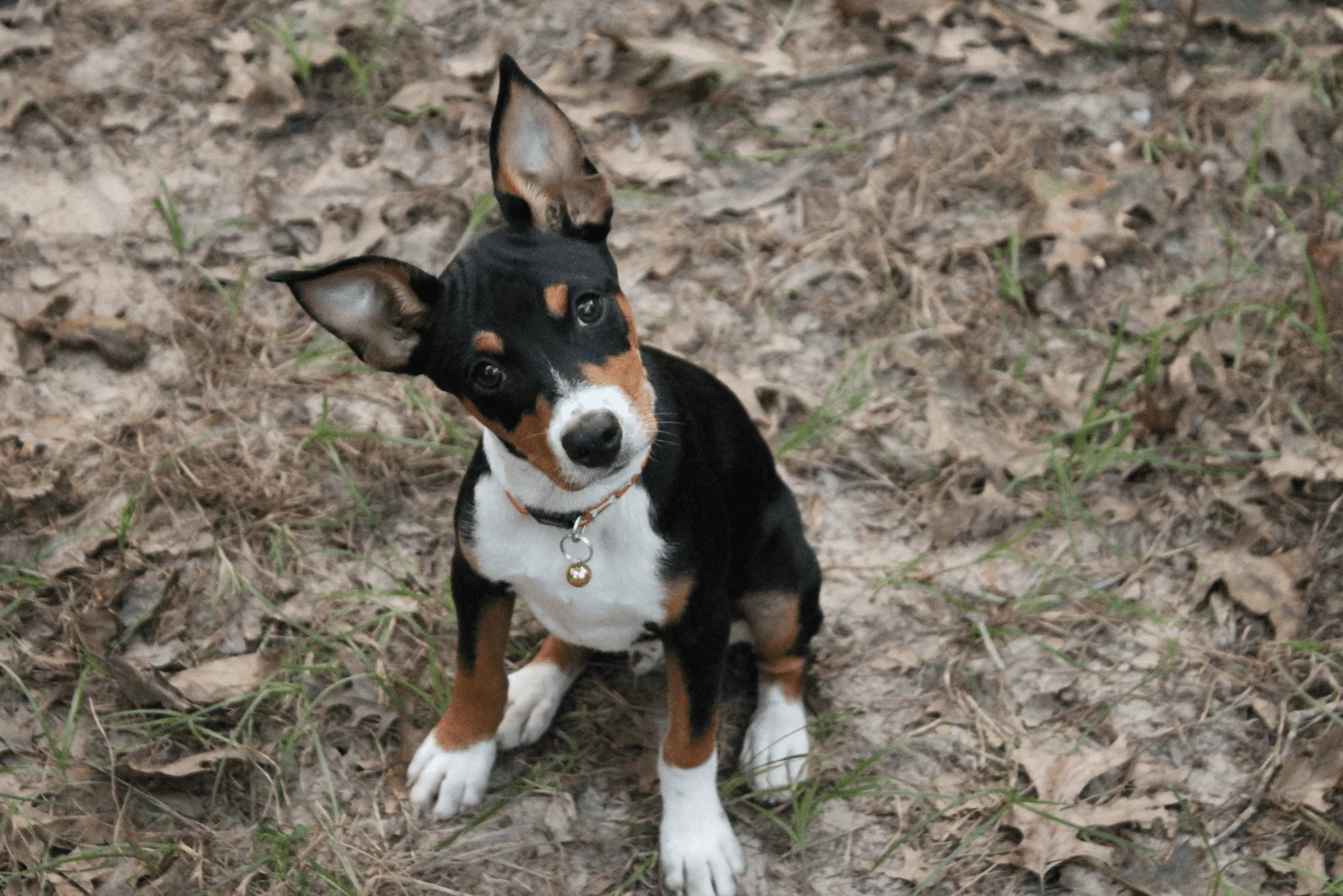 Renee is another reputable rat terrier breeder, and she is based in Oklahoma. These puppies of excellent conformation are bred for the purpose of being family dogs, with lots of positive reinforcement and love provided by the breeder.
These rat terriers are health-tested, and the breeder also offers a health guarantee. The average price range for these piebald canines is between $900 and $1600.
There are several shipping options that Renee offers: a flight nanny, picking the puppy up on the spot, pet-safe air cargo, and transportation on the ground. If you're not planning to pick this puppy up on the spot in Oklahoma, you should know that the price for the other options is not included in the overall puppy price.
These sound puppies are good for a calm family life, and you won't have to ask yourself, ''why is my dog barking at nothing.'' Its barking level is low, and that's due to their early socialization process implemented in the kennel.
The dogs in this kennel are initially bred for family purposes, but training on a daily basis is needed.
Location: Meeker, Oklahoma
Phone number: (405) 743 9546
Website: Icon Rat Terriers
3. McCarty Rat Terriers, Ocala, FL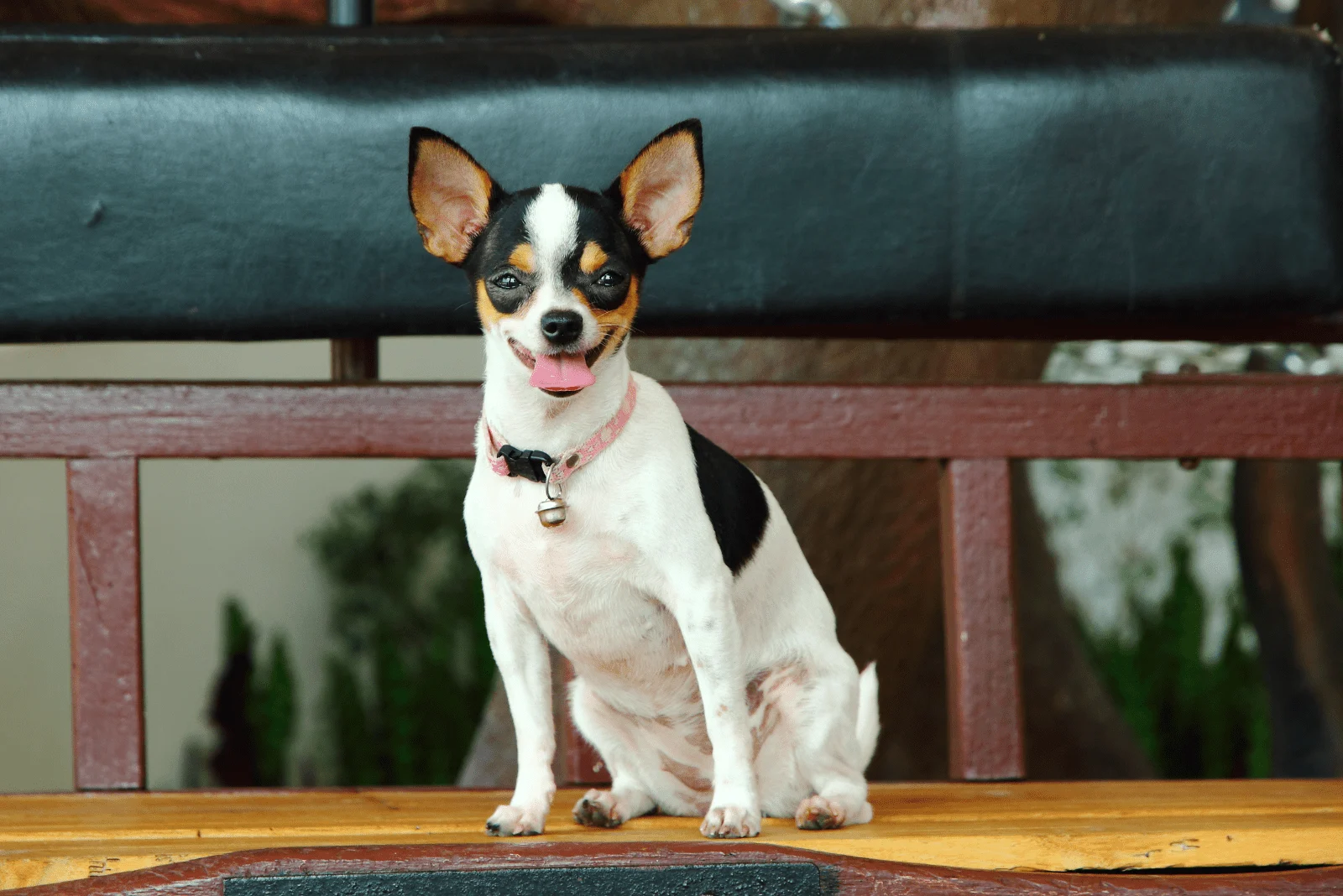 McCarty Rat Terriers is a kennel located on Simonton Farm, where the puppies are bred and trained as both family dogs and watchdogs. This terrier group of dogs has plenty of space to fulfill all activity needs, and sustain health both mentally and physically.
These terrier dog breeds are health-tested, and you will get all the vet documentation alongside the puppy. This includes shot and deworming schedules, and recent vet-check results.
The price of the puppy varies due to the shipping options and colors you pick. The breeder personally delivers all of his puppies regardless of distance.
The most preferable option is delivering the puppy in person because the breeder emphasizes the importance of getting to know the future owner. However, they won't have trouble flying with the puppy all the way to your home.
Nanny options and air cargo transportation are not options because the breeder wants to make sure that the puppies are safely transferred to the future parent. The breeder himself belongs to the rat terrier parent club, and that's why this business has a special meaning to the entire McCarty family.
There are two types of rat terrier puppies in this kennel – the toy rat terrier, and the medium-sized rat terrier. Both are available, but you want to make sure that you fill out the application as soon as possible because the waiting lists are long.
Location: Simonton Farms, Ocala, Florida
Phone number: (352) 591-2271
Email: [email protected]
Website: McCarty Rat Terriers
4. JPH, Ardmore, OK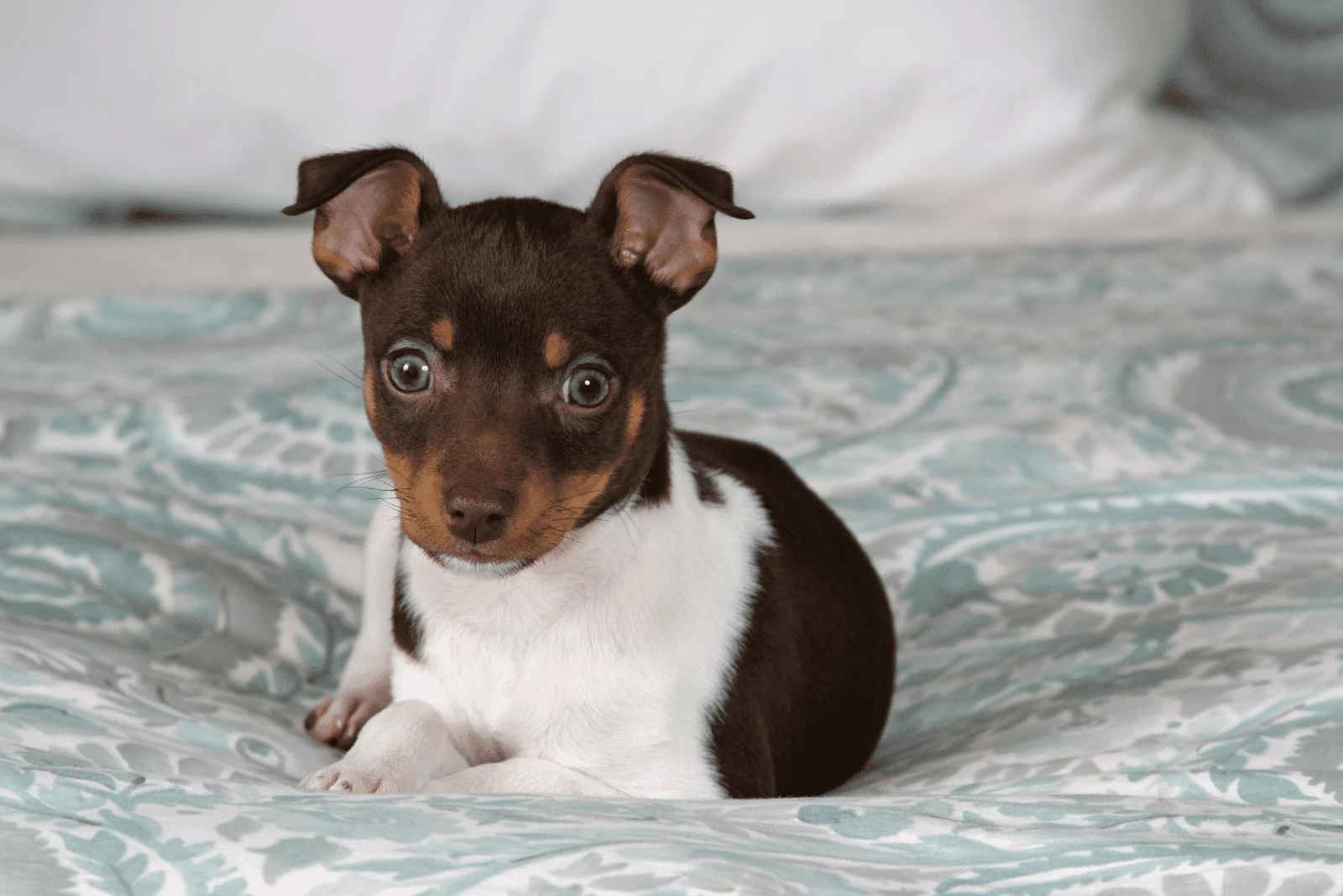 Johnson Performance Horses is an unusual breeder because of the fact that they breed horses and rat terrier puppies, too.
They breed the puppies on the family ranch, and the most valuable trait of these dogs is hunting. This terrier breed is bred for hunting purposes from an early age, but the fact that the breeder's family is involved in the process also makes them good family dogs.
The breed information is available on the official website of this breeder. However, things you should know are the following:
– this is a decker rat terrier type of dog that does not exceed 30 pounds in weight
– the dogs are athletic and high-energy
– the grooming process is easy since these puppies have a self-grooming character, like cats
The puppies sold by this breeder are calm and their soundness is low. If you have ever asked yourself, why are huskies so dramatic in their barking?, you may find yourself asking the opposite for rat terrier puppies.
The Johnson family sells both male and female rat terrier puppies.
The deposit required for the purchase is $300.
These are extremely healthy dogs, and they are trained daily, so their life expectancy is 15 to 17 years. All of these puppies are health-tested, dewormed, and vaccinated. Their dew claws are also removed.
Location: 638 Valley Ranch Road, Ardmore, Oklahoma
Phone number: (580) 276-0662
Website: JPH
5. Seegmiller Standard Rat Terriers, Glenwood, MO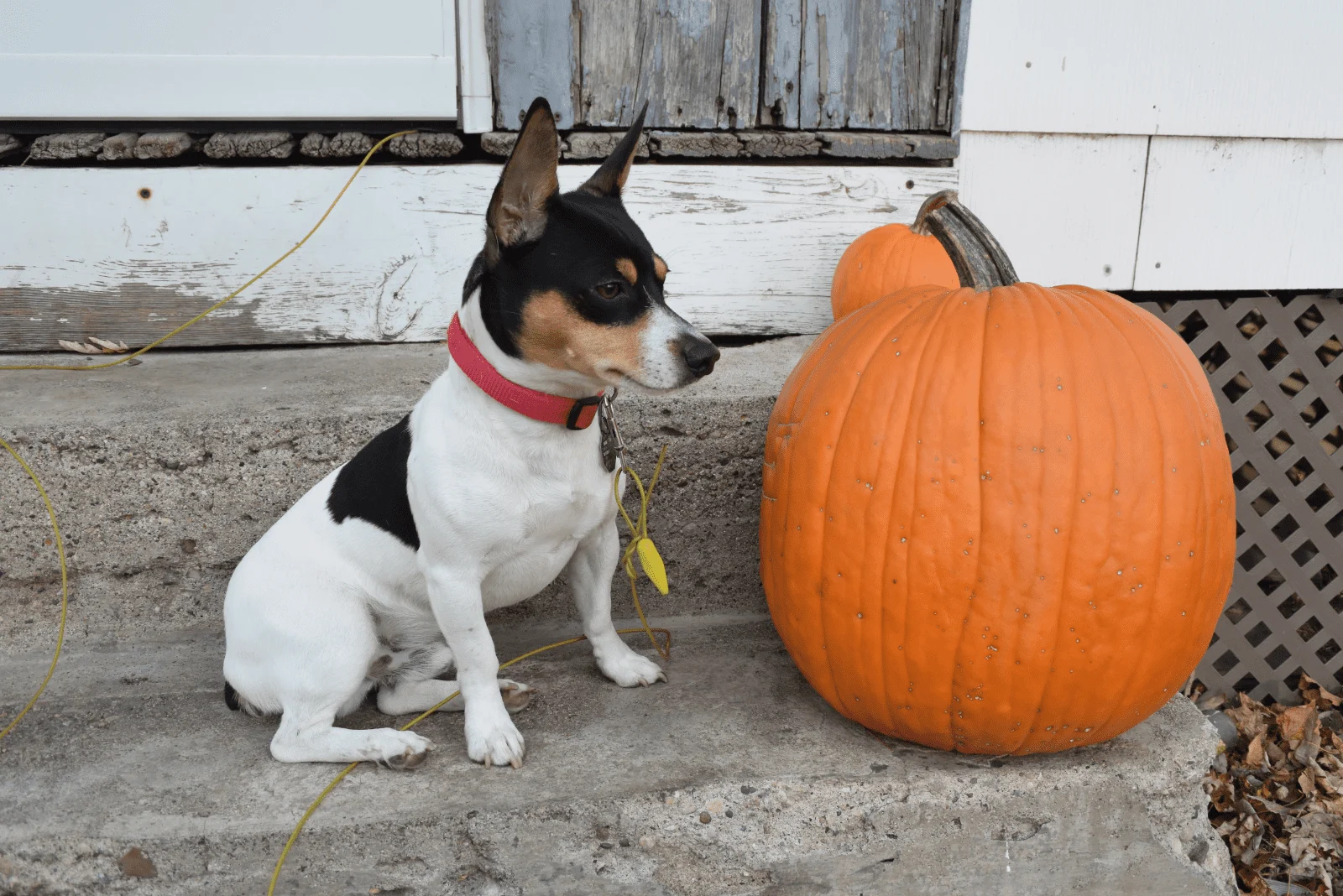 This is another AKC-registered breeder that comes from Missouri. These puppies are bred on the family ranch, and they have endless space for training and hunting.
The breed is specifically bred for hunting purposes, and aside from the rat terrier, they also breed another terrier dog breed – the Australian terrier.
What makes the Seegmiller family one of the most reputable rat terrier breeders in the U.S. is the fact that all of their canines are properly tested, provided for, and trained for family purposes. The Seegmiller Standard Rat Terriers have a long history of planning two to three litters a year.
The business has been active since 1995, and the wait lists are long, so don't hesitate to fill out the application form.
All information is provided on the official Seegmiller website, but phone contact or personal contact on the spot is preferred.
Location: Glenwood, Missouri
Phone number: (660)-626-6253
Email: [email protected]
Website: Seegmiller Standard Rat Terriers
6. Blackwood Rat Terriers, Lake City, FL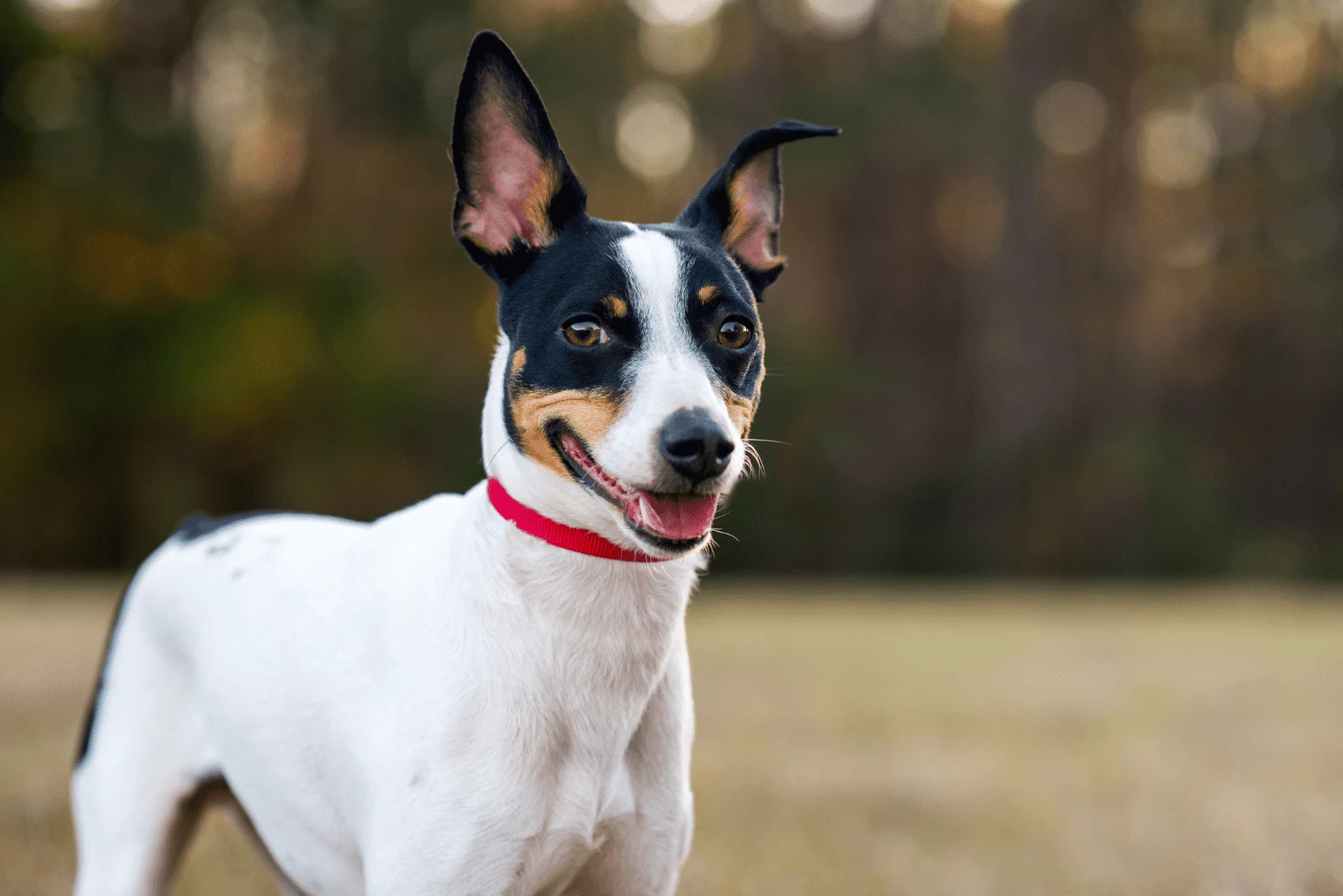 The first thing that you will notice when you visit the Blackwood Rat Terriers' website is confirmation that they are American Kennel Club Breeder of Merit members. The credibility of this breeder is high, and their reputation is their best marketing.
Aside from being AKC members, the breeder has UKC (United Kennel Club) and OFA (The Canine Health Information Center) certifications, too.
The frequency of the upcoming litters is low since the breeder prefers quality over quantity. Usually, there is one litter per year. The dogs are mostly tri-color, with white being the base color. The Blackwood Rat Terriers' team does not breed merle rat terriers.
Furthermore, the puppies are bred indoors as the primary goal of this puppy house is to raise dogs with a high level of socialization.
These dogs are recommended to both experienced and inexperienced dog owners. Having small children is not a disadvantage, but a plus since these dogs are taught how to behave in large groups of people and around small kids.
All of these puppies are free of Legg-Calve perthes, primary lens luxation, and heart disease. Their overall health is good, and their life expectancy is somewhere between 12 and 17 years.
Deep commitment and lots of positive reinforcement is what makes BRT one of the best rat terrier breeders in the U.S.
Location: Lake City, Florida
Phone number: (386) 965-8204
Email: [email protected]
Website: Blackwood Rat Terriers
7. Petland, Monroeville, PA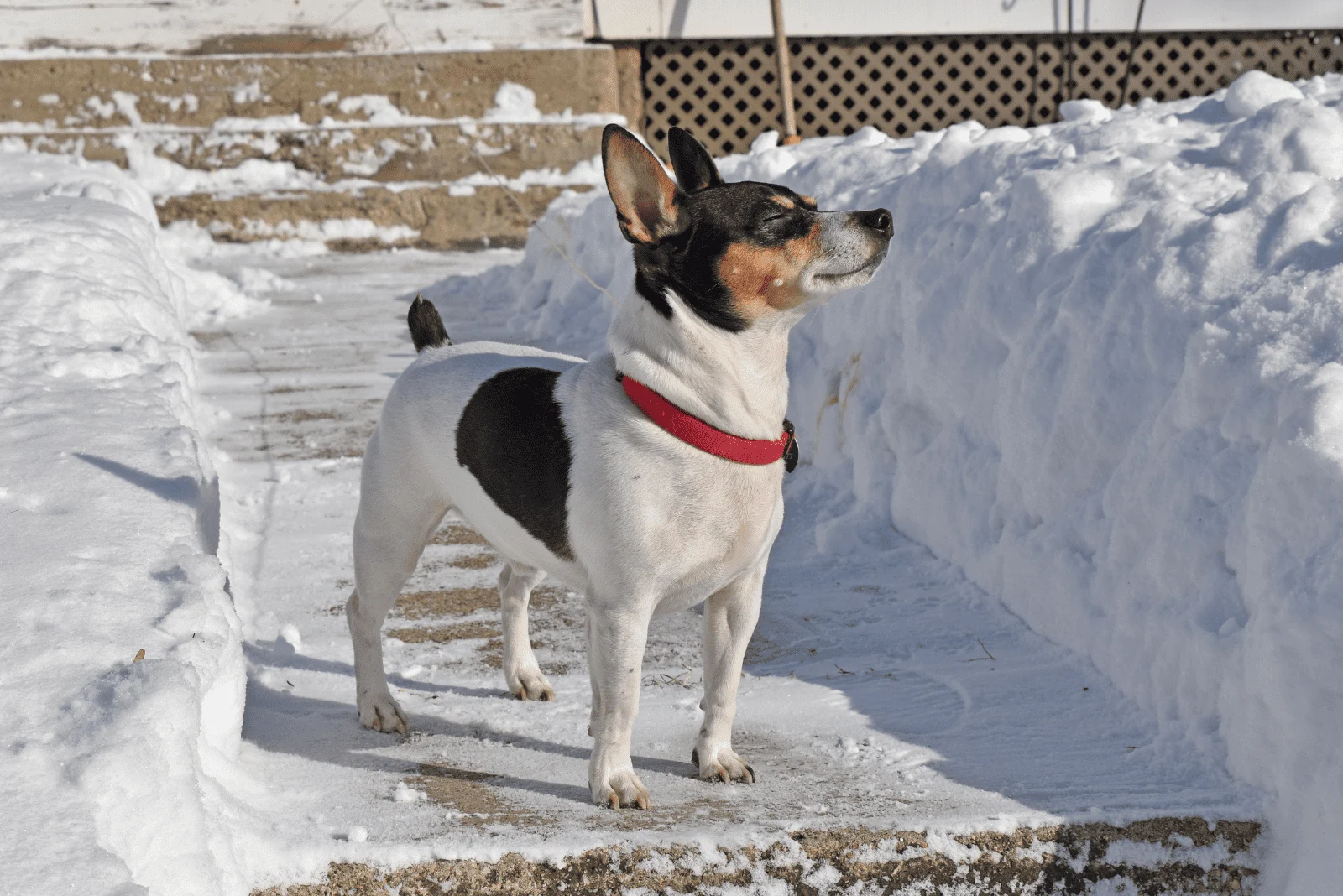 The Petland team, from Monroeville, emphasizes the uniqueness of the rat terrier breed. They account for less than 20 percent of the overall dog breeders in the United States. That's why it is extremely hard to find reputable rat terrier breeders.
Their puppies are sold in two variants in the Petland house – miniature, which are less than 10 inches tall, and standard-sized rat terriers that exceed 13 inches.
The grooming of this breed is easy, considering their short hair that resembles a pitbull's. ''Do pitbulls shed?'' is a common question among dog parents, but the answer is – rarely! Just like pitbulls, rat terrier puppies have a tendency of low-shedding, and their coat is subject to self-grooming.
The breeder emphasizes the importance of properly feeding the rat terrier puppy. They recommend building a feeding chart based on the dog's age, activity level, size, and overall metabolism. If the puppy does not exceed 10 pounds, then a half-cup of dry food a day is enough.
These puppies do not eat much, but beware – you don't want to starve your rat terrier, especially if it tends to be highly active during the day.
When it comes to exercising, the Petland team recommends at least 40 minutes a day of exercise in order for the puppies to remain in good health.
The most essential thing for rat terriers is mental stimulation.
The puppies are crate trained, and they love being indoors, but given a lack of sufficient activity, they can become self-destructive and aggressive. Despite being a huge kid lover, the puppy can become dangerous, so make sure you keep it entertained.
Location: 4066 William Penn Hwy, Monroeville, Pennsylvania
Phone number: (412) 693-6932
Website: Petland Monroeville
Rat Terrier Club Of America
The Rat Terrier Club of America is the most popular national organization that provides written information about the rat terrier dog. The club was formed in 1993, and it has been active ever since.
This organization provides dog owners with the best rat terrier breeders in the United States of America. The mission statement of the club is to provide the best quality of this breed to potential dog owners, and to promote its traits the best way possible.
The Rat Terrier Club of America engages in deep explanation of the rat terrier dog breed, including its family tree, the American Kennel Club standard, its physical appearance and colors, and its behavioral characteristics.
According to the RTCA, the breed of rat terriers was accepted into the AKC in 2008, which gave enough time for the breed to be tested, researched properly, and promoted to future owners.
The official RTCA website offers a plethora of other information that you can easily access. Also, they receive all inquiries and questions either over the phone or by email, and the response is usually immediate.
Conclusion
Rat terrier breeders are widely represented in the United States, but there are only a few of them that have enough credibility to breed this beautiful dog.
Things you need to look for when finding a rat terrier breeder are: their AKC standard and certification (if possible, the Breeder of Merit recognition), UKC membership, health guarantees, DNA and bloodline documentation on the breed, the breeder's availability, and a pre-registration option.
Only AKC-recognized breeders are reputable enough to do business with because this gives you a certain amount of safety in regard to the dog's origin and history.
Breeders who provide all of the needed documentation on the puppy are a good option due to their readiness to disclose potential health issues and the puppy's family tree.
Stay away from breeders who don't disclose their location, and whose phone numbers or email addresses are unavailable. Almost all reputable breeders will offer you a contract with clear clauses that protect future owners.
In conclusion, reputable rat terrier breeders are rare, and you need to pay extra attention when picking one.
Read more:
• 25 Bull Terrier Mixes You Need To Check Out
• These 5 Silky Terrier Breeders Will Make You Want To Have One