Poodles are one of the most well-known dog breeds in the world. They are popular with pet owners worldwide because they are clever, hypoallergenic, and nonshedding.
In fact, the Poodle is the seventh most popular dog in the world, according to the American Kennel Club. The biggest factor in this is undoubtedly their friendly and lovable personality, but also the fact that they are a hypoallergenic breed.
This allows people who are prone to allergies to adopt a dog and not have to worry about loose hair floating around their house.
Poodles come in a range of sizes and coat colors, and they make wonderful family pets! They get along great with adults, children, other dogs, and other animals, so they usually have no problems adapting to a new home.
It comes as no surprise that New Jersey has a large number of Poodle puppies for sale. However, it can sometimes be tough to choose the one that works best for you. Many factors determine a good breeder, and to help you with your decision, we've created this list of the best Poodle breeders in New Jersey.
If you live in the state of New Jersey and want to bring a Poodle puppy into your home, you should definitely check out these facilities.
Poodle Puppies For Sale In New Jersey
The Poodle is a real aristocrat among dog breeds. It comes in Standard, Miniature, or Toy sizes, as well as in black, white, or apricot colors. There is an elegant athlete and companion for all occasions hiding beneath the curly, hypoallergenic, low-shedding coat.
As we mentioned, there are three different sizes of poodles. Toys are under ten inches, Miniatures are from ten to 15 inches, and Standard Poodle puppies are the largest, growing up to be over 15 inches tall at the withers.
This list of best Poodle breeders in New Jersey will include all three of those types, with some establishments focusing exclusively on one size of Poodles. Others, however, can breed two or three different sizes at the same time. In any case, if you are looking for a new puppy, you should be able to find something here.
So, without further ado, here are the best Poodle breeders in New Jersey.
1. Poco A Poco Toy Poodles — Hightstown, NJ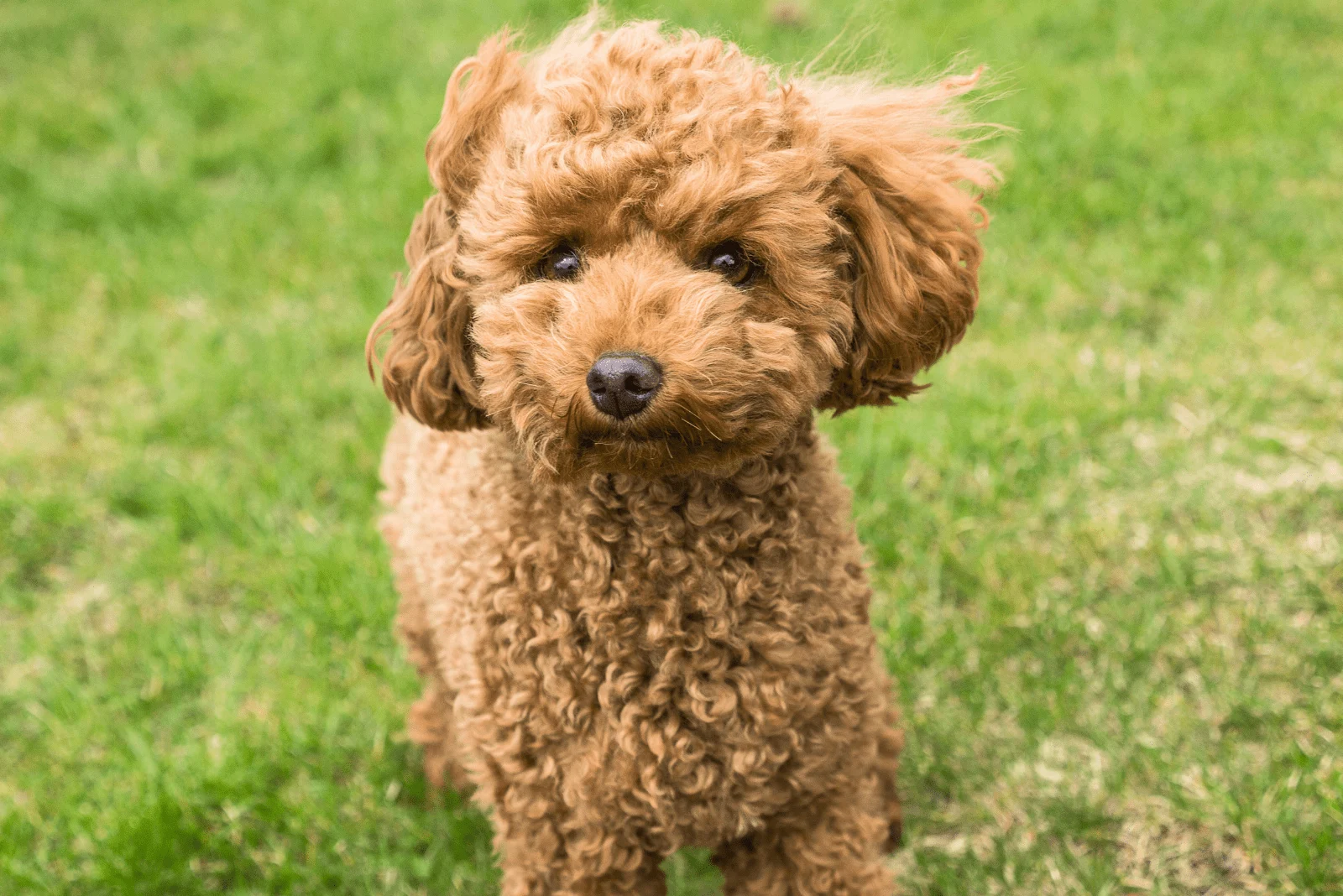 The personalities of Poco A Poco Toy Poodles are what makes them so well-known.
Every year, a Certified Veterinary Ophthalmologist (ACVO) examines all of Poco A Poco's canines and tests their DNA for the PRCD variant of PRA. All the dogs that undergo annual checks are also registered with CERF, and OFA is the registry for those who have had DNA clearance. This means that the health of their Poodle puppies is as guaranteed as possible.
As their name suggests, they specialize in breeding Toy Poodle puppies, but there are occasionally litters of Miniature and Standard ones, as well. Check out their official website or reach out to them directly via phone or email for more information.
Each dog that Poco A Poco breeds or shows is microchipped in addition to having its DNA profiled by the AKC. Contact Poco A Poco Toy Poodles directly for the complete price list of their puppies.
Poco A Poco Toy Poodles Contact Info
Website: Poco A Poco Toy Poodles
Email: [email protected]
Phone: 609-426-0559
Address: 34877 Bernard Rd, Tracy, CA 95377
2. Nobility Standard Poodles — Columbus, NJ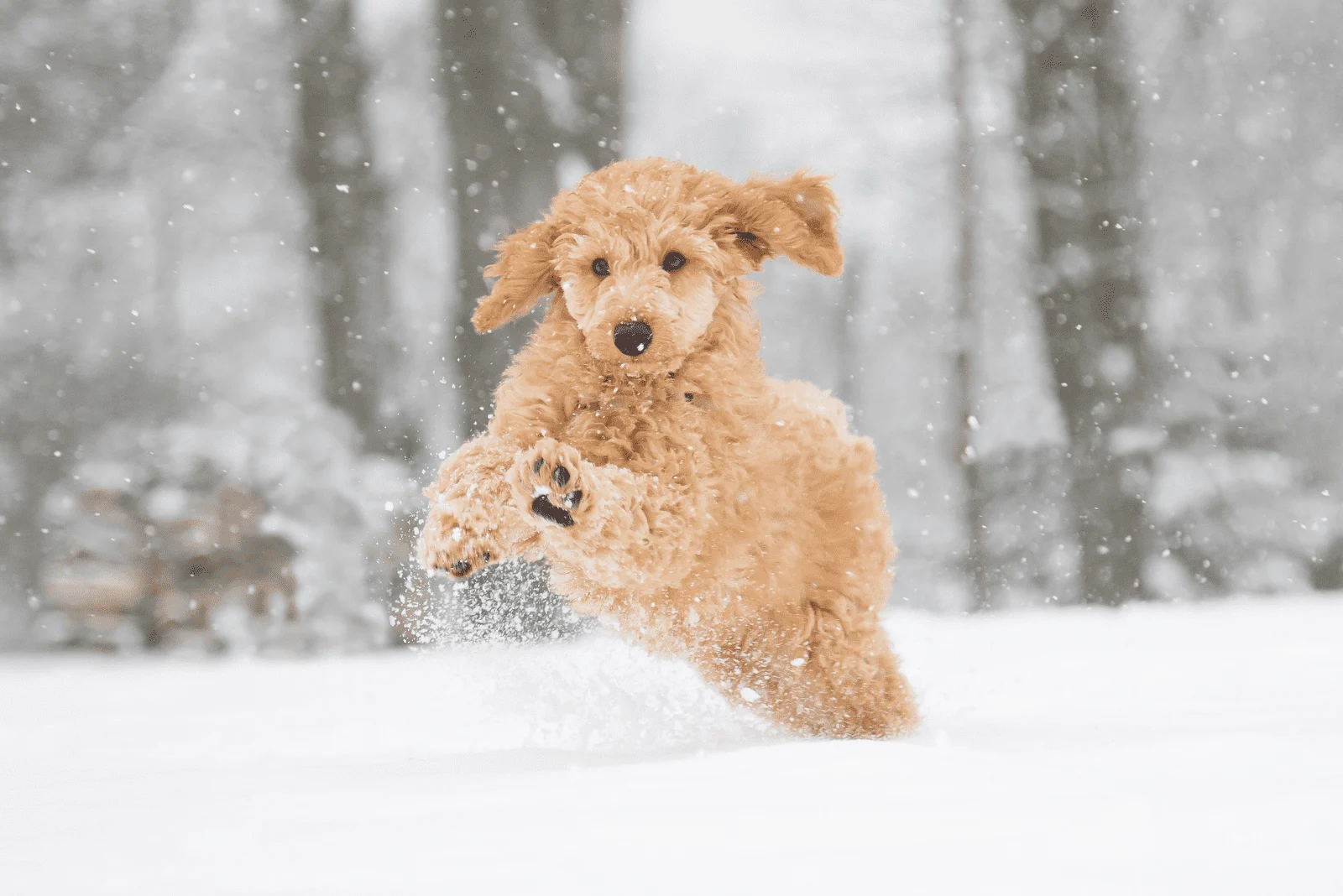 Nobility has been in the business of dog breeding since 1975 and they've specialized in Standard Poodles since 1990.
Every Poodle puppy that arrives or departs is inspected by their on-staff veterinarian, who also confirms that all vaccines are current. They provide all of their customers with a health report that details what has been done and when, in a way that can be checked with another vet, in case you want a second opinion.
In order to keep its canines secure and content, Nobility Standard Poodles maintains a puppy-friendly environment throughout all of its locations. Each and every Nobility Standard Poodle is carefully raised and descended from champions.
Contact the seller directly for the complete price range of their puppies for sale in New Jersey. Visits to their facilities are permitted, but only by appointment.
Speaking of Standard Poodles, if you happen to live a bit further north — i.e. in Canada — and you would like to find a breeder that specializes in this Poodle size, check out our list of the top nine Standard Poodle breeders in Ontario.
Nobility Standard Poodles Contact Info
Website: Nobility Standard Poodles
Email: [email protected]
Phone: 609-298-0089
Address: 35 Chest-Georgetown Rd, Columbus, NJ 0802
3. Firebrook Poodles — Shamong, NJ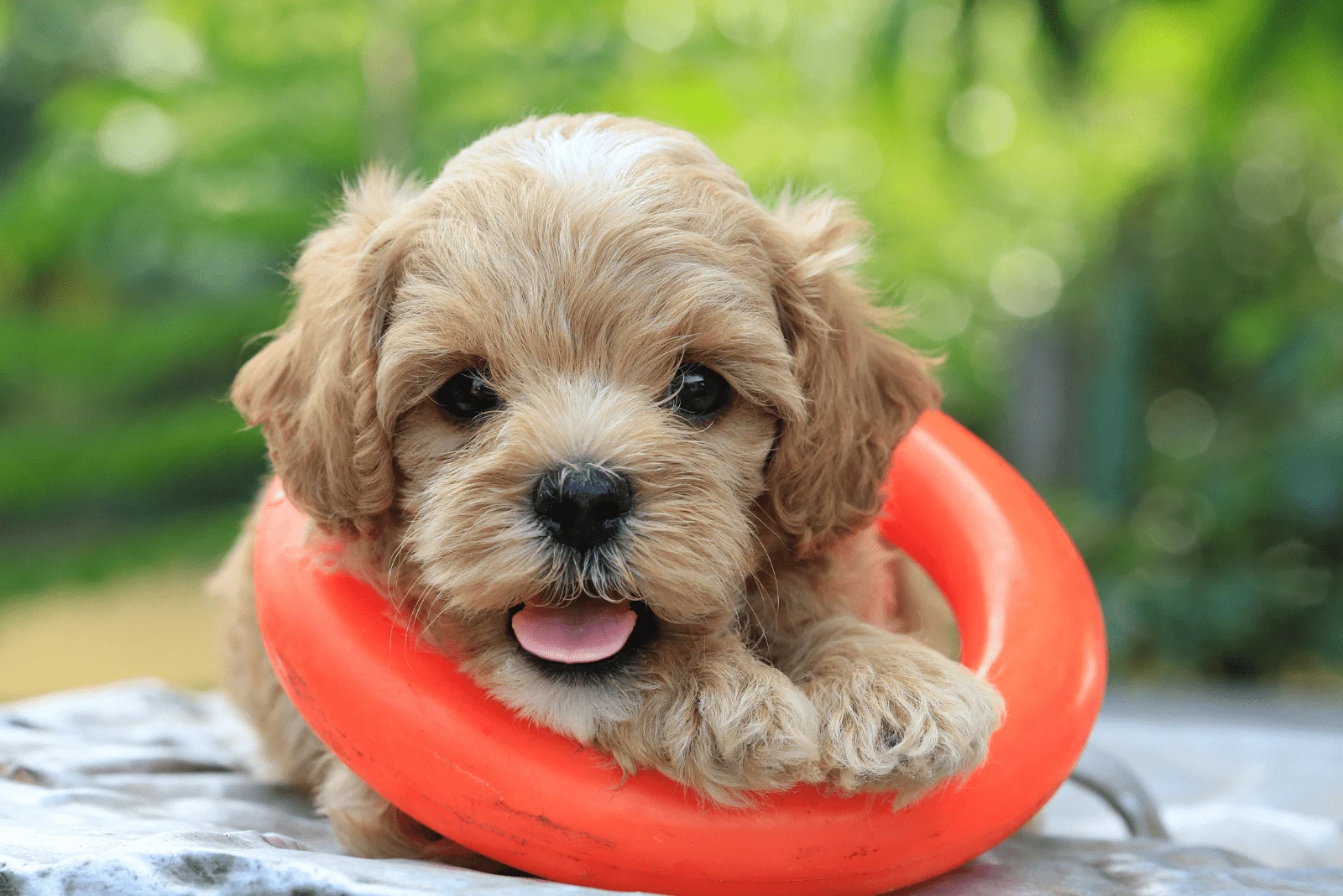 In Shamong, New Jersey, there is a breeder called Firebrook Poodles. Breeding premium Standard and Miniature Poodles from AKC Champion sires and dams is their area of expertise.
Their Poodle puppies in New Jersey are bred for great coats, loving dispositions, proper conformation, and intelligence. Puppies from Firebrook are sold with a limited registration.
A deposit is required to be placed on Firebrook's waiting list in order to secure a standard or miniature Poodle. They give their Poodle puppies all of the necessary vaccines, shots, and dewormings. Upon adoption, all necessary paperwork is provided.
Contact Firebrook Poodles directly by phone, email, or through their website to learn the complete price of their puppies.
Firebrook Poodles Contact Info
Website: Firebrook Poodles
Email: [email protected]
Phone: 609-268-5572
Address: Tuckerton Rd, Shamong, NJ 08088, USA
4. Jans Cockapoos and Poodles — West Orange, NJ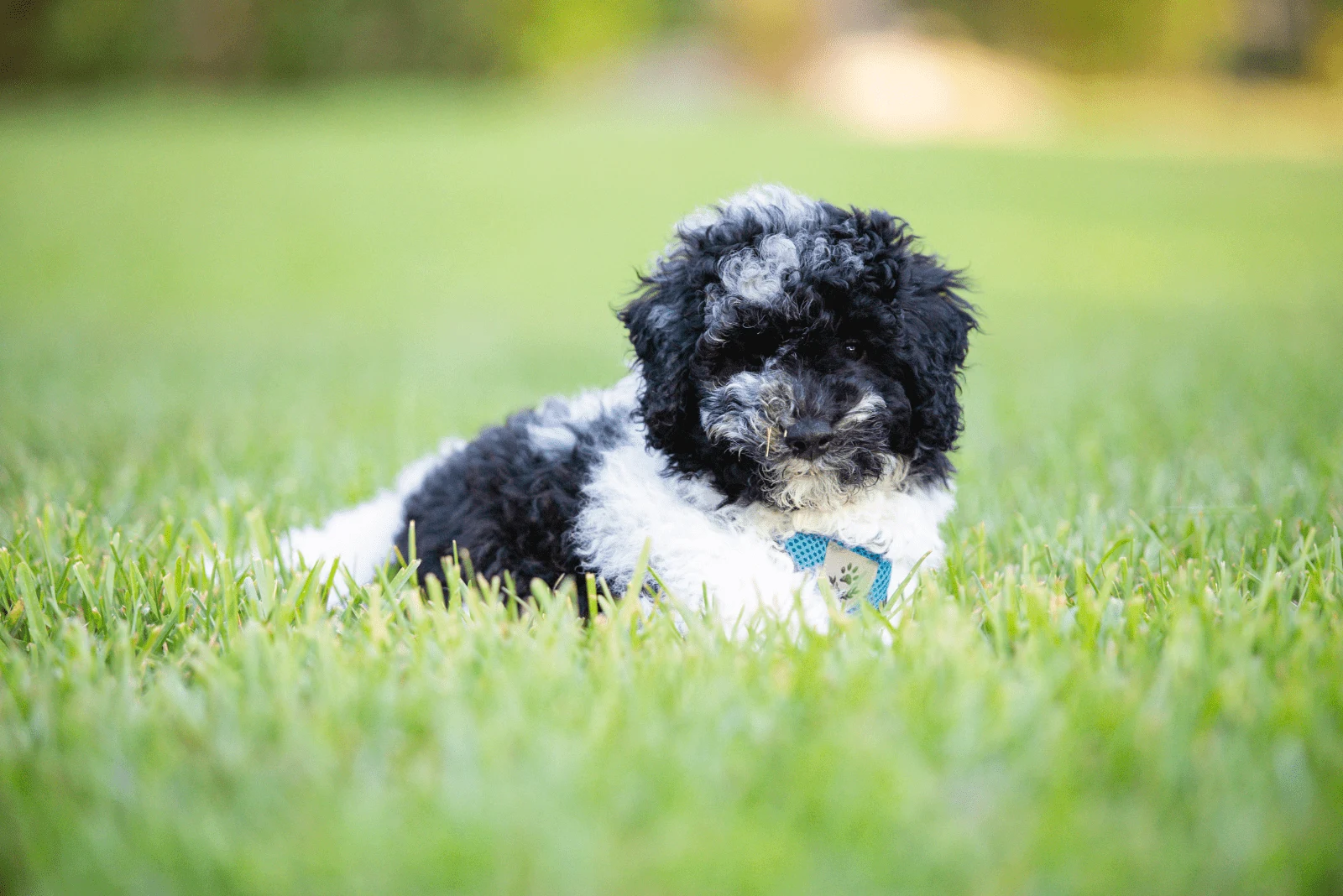 Jans Cockapoos is a small, family-owned breeder, and they raise their puppies in their home.
The owner of Jans Cockapoos comes from a family that has been breeding Poodles and other Poodle crossbreeds for more than 50 years, and they use that knowledge to produce some of the highest-quality puppies around.
The NJ Health Guarantee, 2-weeks health, 6-month genetics, veterinarian health certification, and current vaccinations and deworming are all included when adopting a dog from Jans Cockapoos, as well as a supply list, training schedule, and a goody bag containing a toy, blanket, and sample of food.
To adopt a cockapoo puppy from Jans Cockapoos, a $100 deposit and an application are required. The adopter will then be added to a waitlist for a litter due in six months. Only after you commit to buying, the deposits are taken.
When the selected puppy reaches the age of six or seven weeks, you can arrange a visit. At this time, you will probably be required to place another deposit, this time in the value of $500. The rest of the puppy price will be paid once you finally pick up the puppy to take it home.
Jans Cockapoos and Poodles Contact Info
Website: Jans Cockapoos and Poodles
Email: [email protected]
Phone: 973-632-1338
Address: 27 Colonial Woods Dr, West Orange, NJ 07052
5. Cabryn Poodles — Hackettstown, NJ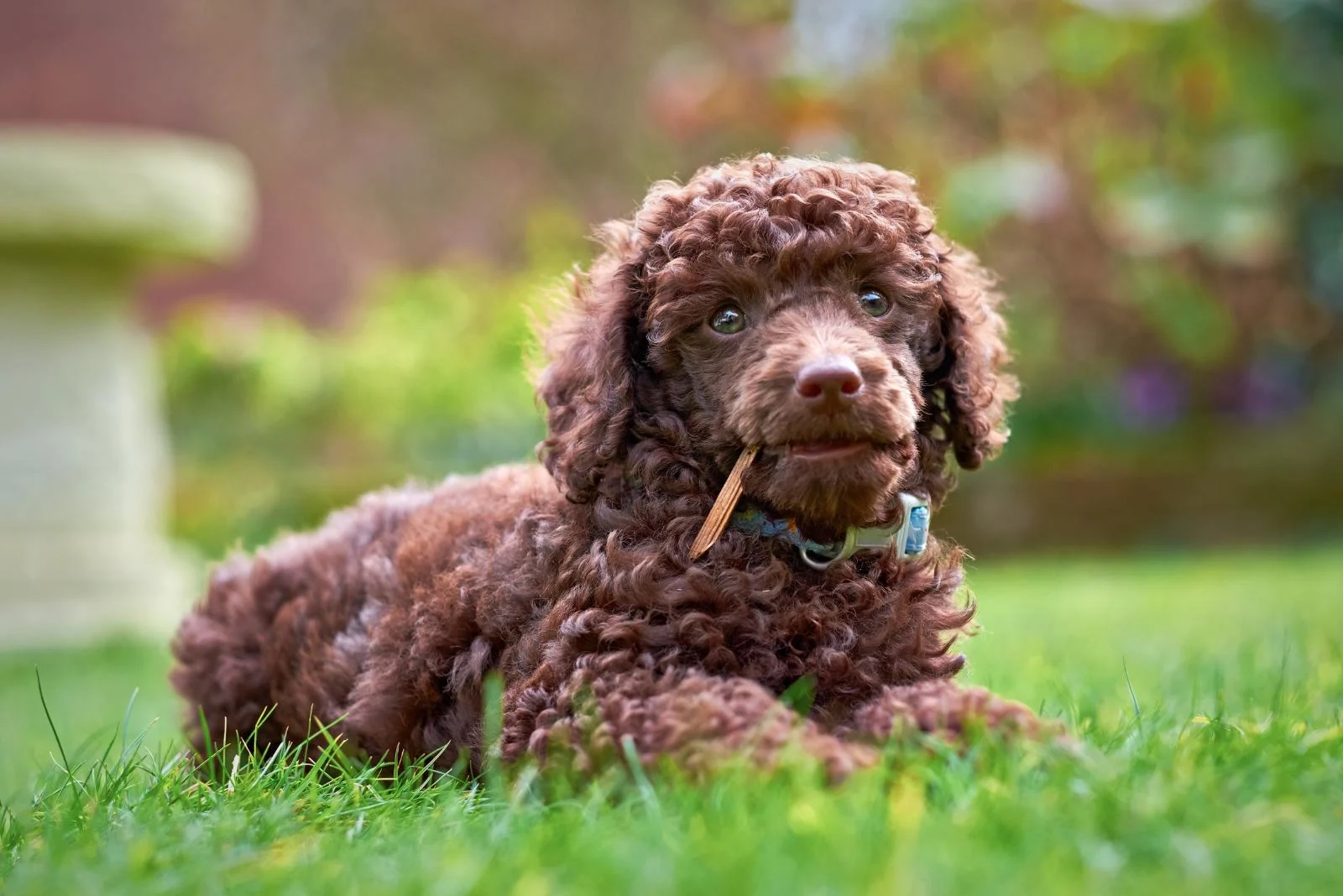 Cabryn Poodles is a tiny Poodle breeder from Hackettstown founded by Carolyn J. O'Rourke. Since her passing in 2013, her daughter Wendy has been running the establishment, and the reputation has not suffered one bit.
Cabryn Poodles don't produce a lot of litters, but every puppy that is born there is raised with tons of love and special attention to detail. Everything from healthcare, socialization, training, and nutrition is taken care of on an individual puppy basis.
Nutrition is a key aspect of caring for a dog, and it can be tricky with small dogs such as Poodles. If you want more info on that, check out this Poodle feeding chart that we made.
As they like to say, their Poodles are bred for temperament, personality, disposition, health, beauty, and brains. Whether you want to get a puppy for showing, working, companionship, or just to spoil it, Cabryn will be happy to help you out.
This kind of devotion to their craft hasn't gone unnoticed, as Cabryn Poodles have produced a number of dogs that have gone on to become champions, in all three recognized size categories.
If you would like to find out more about them and what they do, visit their website and read all the available information. You can also contact them directly via email or phone, we have listed all the details below.
Cabryn Poodles Contact Info
Website: Cabryn Poodles
Email: [email protected]
Phone: 908-852-3299
Address: 123 Main St, Hackettstown, NJ 07840
6. Furrylicious Puppy Boutique — Whitehouse Station, NJ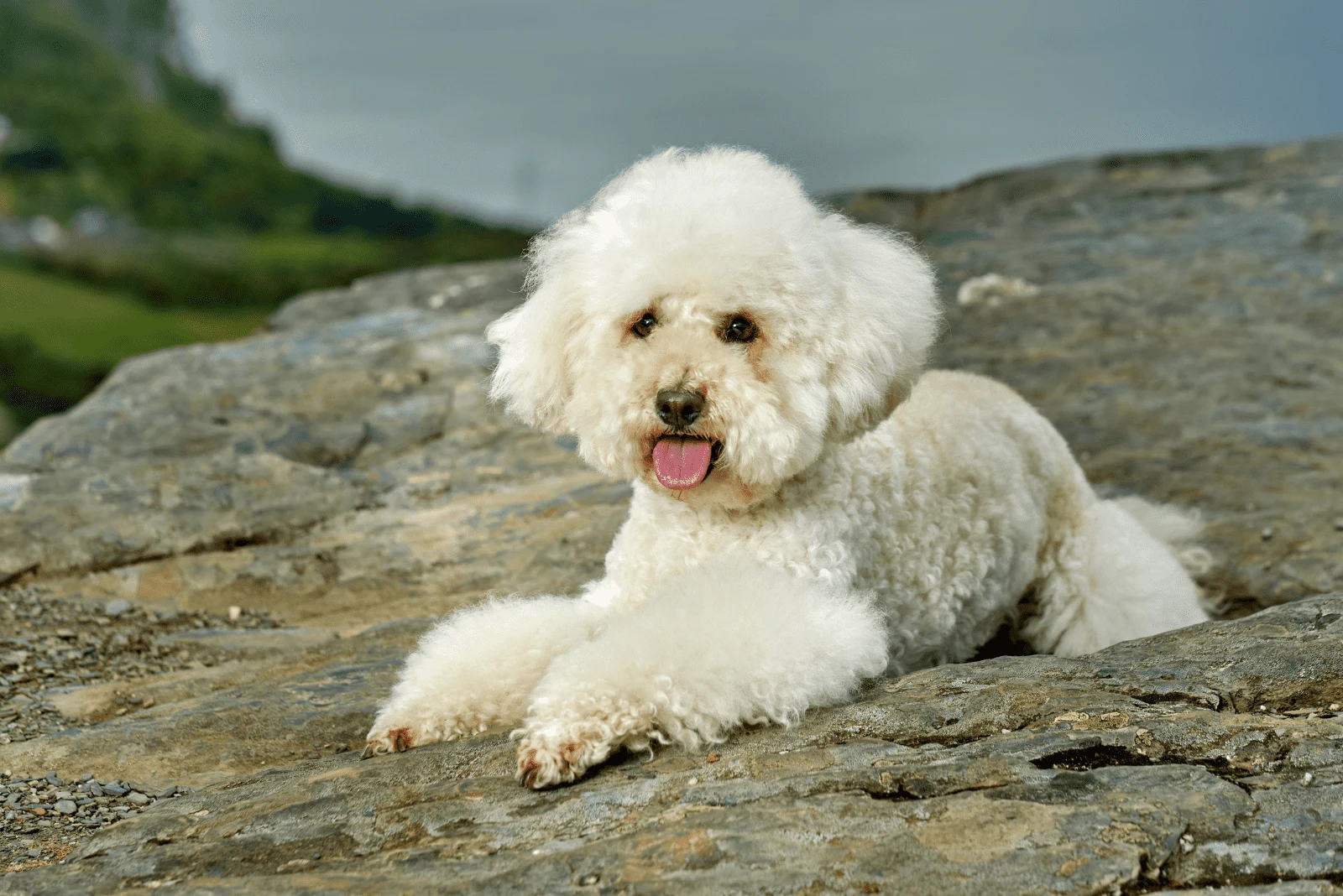 Furrylicious Puppy Boutique is a very modern-looking, stylish pet store that also provides top-shelf service to all of its customers. They guarantee a unique puppy experience.
They specialize in Miniature and Toy Poodles, but they also have a range of other purebreds, as well as crossbreeds. In addition to puppies, they also sell high-end pet products at their exclusive boutique, which is stocked with the best premium pet supplies and accessories.
All pups arrive at the Furrylicious facility with a clean bill of health, and their vets conduct additional checks to make sure they are completely healthy and suitable for sale.
For the duration of their stay at Furrylicious, they keep the puppies' checkups and vaccines up to date. With your puppy purchase, you will get full medical records, pedigree details, microchip registration, and NJ Pet Purchase Protection guarantees.
This covers any ailment that develops within 14 days of the purchase as well as congenital problems that are discovered within the first six months of age.
Furrylicious Puppy Boutique Contact Info
Website: Furrylicious Puppy Boutique
Email: [email protected]
Phone: 908-747-4417
Address: 531 Route 22 East, Whitehouse Station, NJ 08889
7. Shake A Paw — Green Brook Township, NJ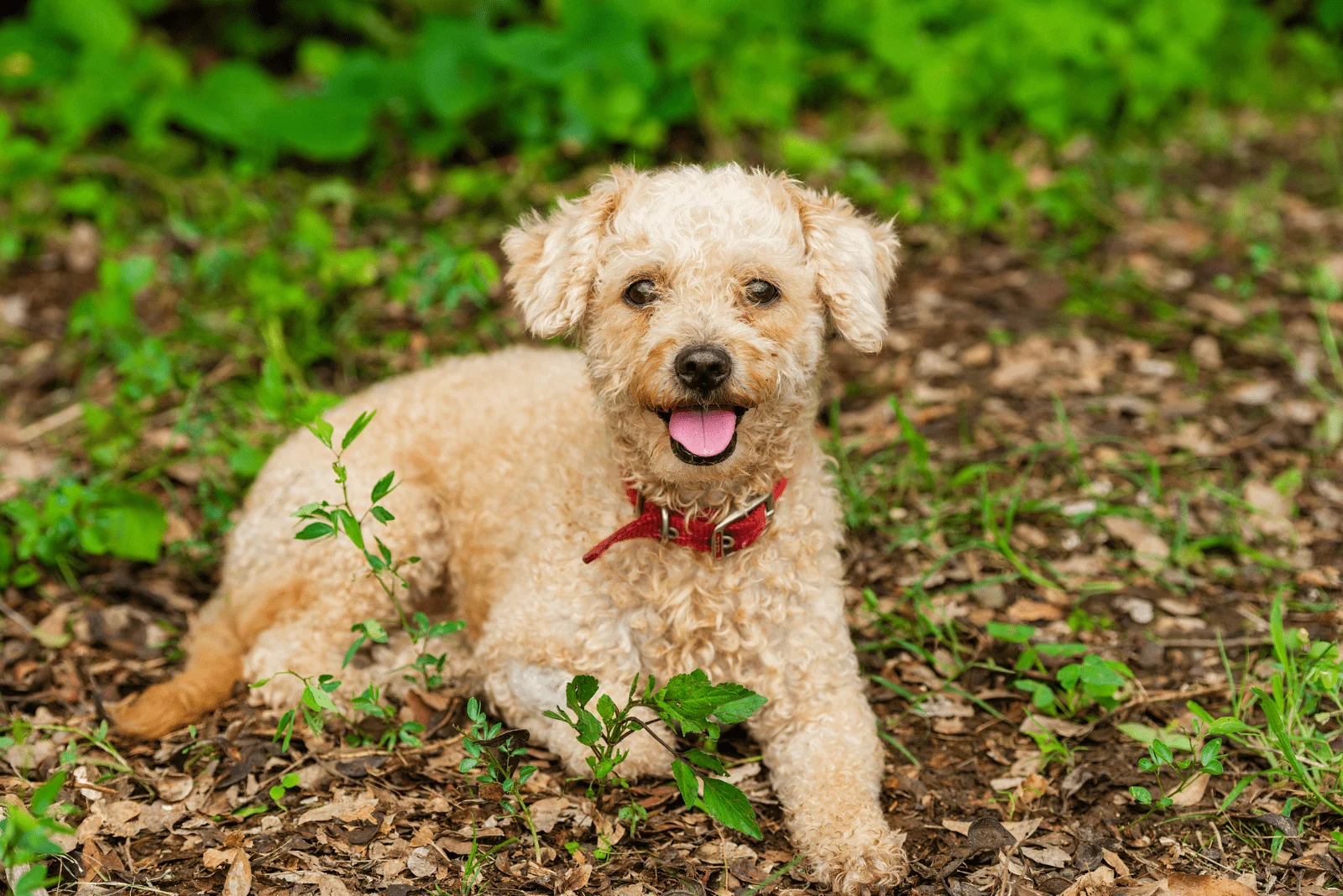 Shake A Paw is essentially a puppy showroom that features multiple different breeds, including Standard, Toy, and Miniature Poodle puppies.
They currently have two locations, the Green Brook one (details listed below), and another one in Union, NJ.
Over 120 happy, healthy puppies are displayed in their locations. Their fully qualified "puppy specialists," as they call them, assist you in choosing the breed that best suits your family and lifestyle, their enormous range enables you to engage with a wide variety of breeds and types.
They have everything from Beagles and Cocker Spaniels, to Havapoos and Goldendoodles.
However, if you already have your heart set on the Poodle breed, they can still help you out in selecting the right size, color, gender, etc.
Speaking of color, here is a list of 35 fascinating Poodle coat colors.
All of their puppies come with a free full veterinary exam at one of eight nearby veterinary hospitals, and are microchipped for identification. Every puppy sold is guaranteed to be healthy and happy thanks to weekly veterinarian checks and up-to-date maintenance of all vaccinations and dewormings.
Shake A Paw Green Brook Contact Info
Website: Shake A Paw Green Brook
Email: [email protected]
Phone: 732-968-2522
Address: 14 Route 22 West, Green Brook Township, NJ 08812
8. Mount Bethel Poodles — Toms River, NJ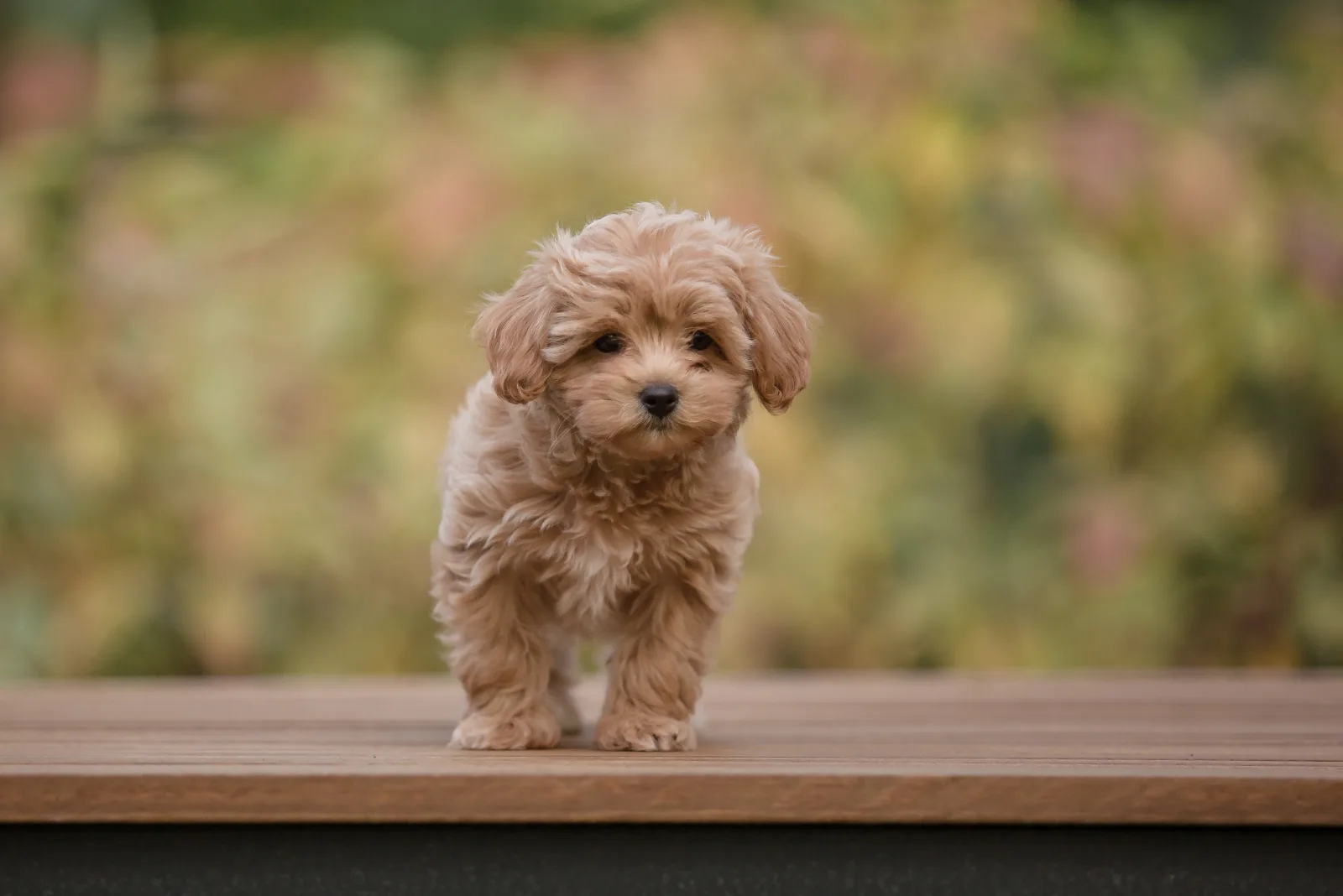 Poodles are raised at Mount Bethel Poodles to be well-rounded pets. The people who run the organization think the Poodle is a special breed with many amazing traits that enable them to flourish in many different ways.
The qualities that they strive for in all of their Poodle puppies are conformation, top-notch health, intelligence, and friendly temperament.
They exhibit their poodles in the conformation breed show ring to demonstrate that they possess the traits required by the breed standard.
The Veterinary Genetic Laboratory at the University of California Davis conducts genetic testing on all sires and dams that come to Mount Bethel. Genetics are clearly a major factor in autoimmune disorders, and for that reason, genetic diversity is crucial.
Aside from their facility in Toms River, they have two other locations, in Limestone, TN, and Owensboro, KY. The best way to get in touch with them is to check out their website for more info and then go from there.
Mount Bethel Poodles Contact Info
Website: Mount Bethel Poodles
Phone: 610-984-4890
9. Silver Nickel Puppies — Englewood, NJ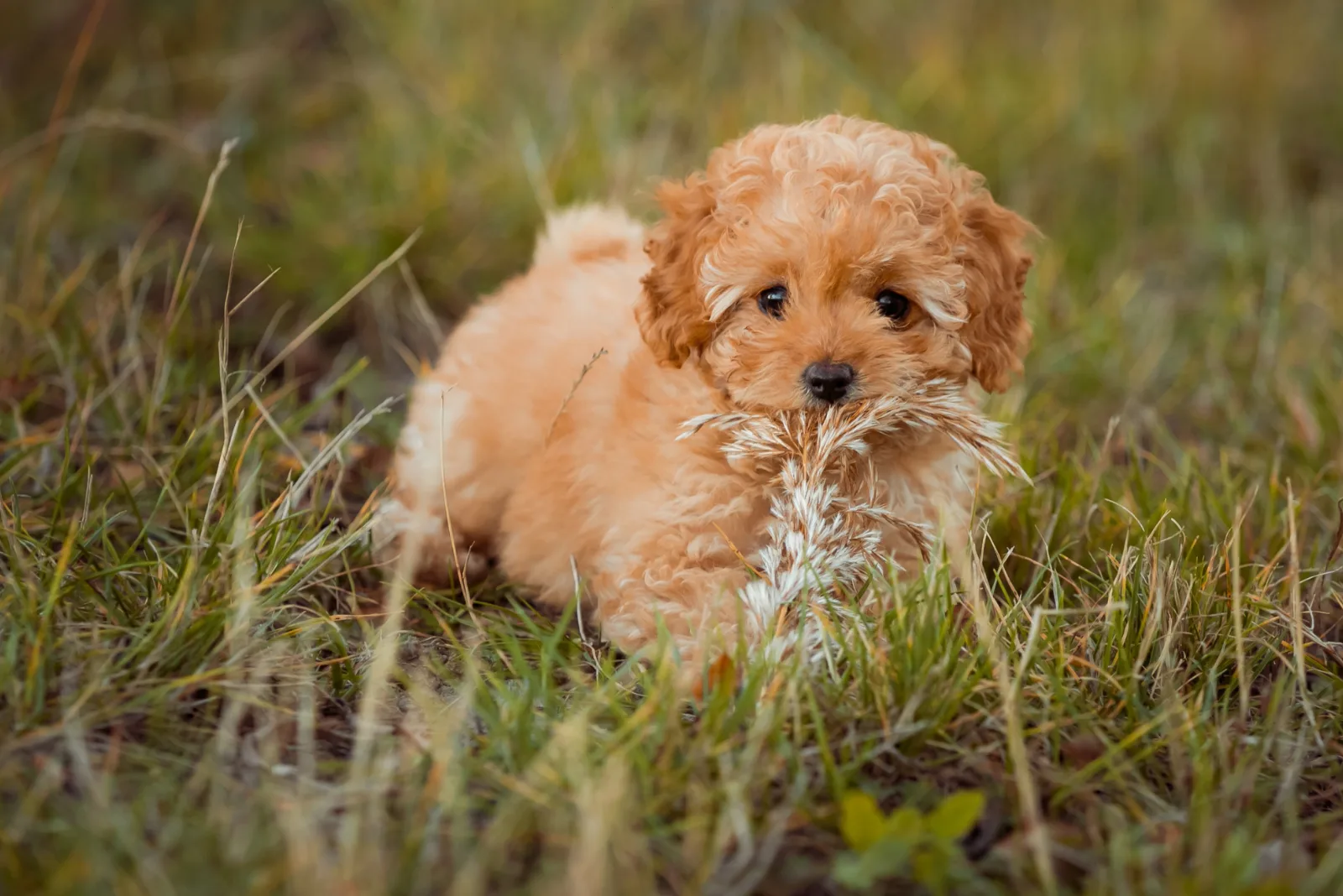 Silver Nickel Puppies have a puppy nursery and showroom that are fully equipped with ventilation and exhaust systems in order to make the air as fresh and as clean as possible.
They employ a number of "puppy nannies" who are well-versed in the skills of caring for and socializing young pups. They put a lot of time and effort into making sure that these furballs grow up into healthy, smart, and well-behaved dogs.
As required by New Jersey State law, all of their puppies come from USDA-licensed breeders, which they inspect every year to ensure that they keep up their standards. When you buy a puppy from Silver Nickel, you receive the full medical records, pedigree information, breed certification, as well as other necessary paperwork.
They sell a variety of breeds, but they specialize in hypoallergenic dogs. This, of course, includes Poodles, and particularly Toy Poodles.
Silver Nickel Puppies Contact Info
Website: Silver Nickel Puppies
Email: [email protected]
Phone: 201-871-2040
Address: 85 W. Englewood Ave., Englewood, NJ 07631
Final Thoughts
After reading our list of the top Poodle breeders in New Jersey, we hope you are prepared to choose one of these adorable dogs to adopt and welcome them into their new forever home.
Poodle puppies can be extremely expensive sometimes, and it's important to know that you are getting the best possible value for your money. The average price range for a pup is between $600 and $2,500, but show dog-quality Poodles can set you back up to $10,000.
These are some of the greatest, most reputable breeders in the state of New Jersey, and you can be sure that they take excellent care of their puppies and that they will go above and beyond to meet your demands. With them, you can be confident that you are spending your money well.
Once you've made your decision, you can use the provided contact details to reach out to the breeder and arrange a visit to see their litters and pick out the perfect puppy for you.
Afterward, you can just swing by again, pick up your new best friend and bring it home to your family members.
You May Also Like Reading…