Those of you who are searching for the ideal Pocket Bully should look no further. We've got some pretty pawmazing Pocket Bully breeders you're going to love.
These listed breeders run family-owned kennels and breeding practices that focus on breeding and raising superior Pocket Bullies. Some are even widely popular and have incredibly high prices. But, that only proves their premium quality.
I suggest you grab your phone and start dialing as soon as you read this article since all these breeders have litters already spoken for. You might need to wait a while for your ideal pup, but the wait will be worth it.
Pocket American Bully Puppies For Sale
Pocket Bully puppies from the USA and Canada can finally be found in one place. Here, you have the finest pocket Bully breeders in North America. These are all purebred pups from breeders who take great care of their puppies.
1. Muscle Boom Kennel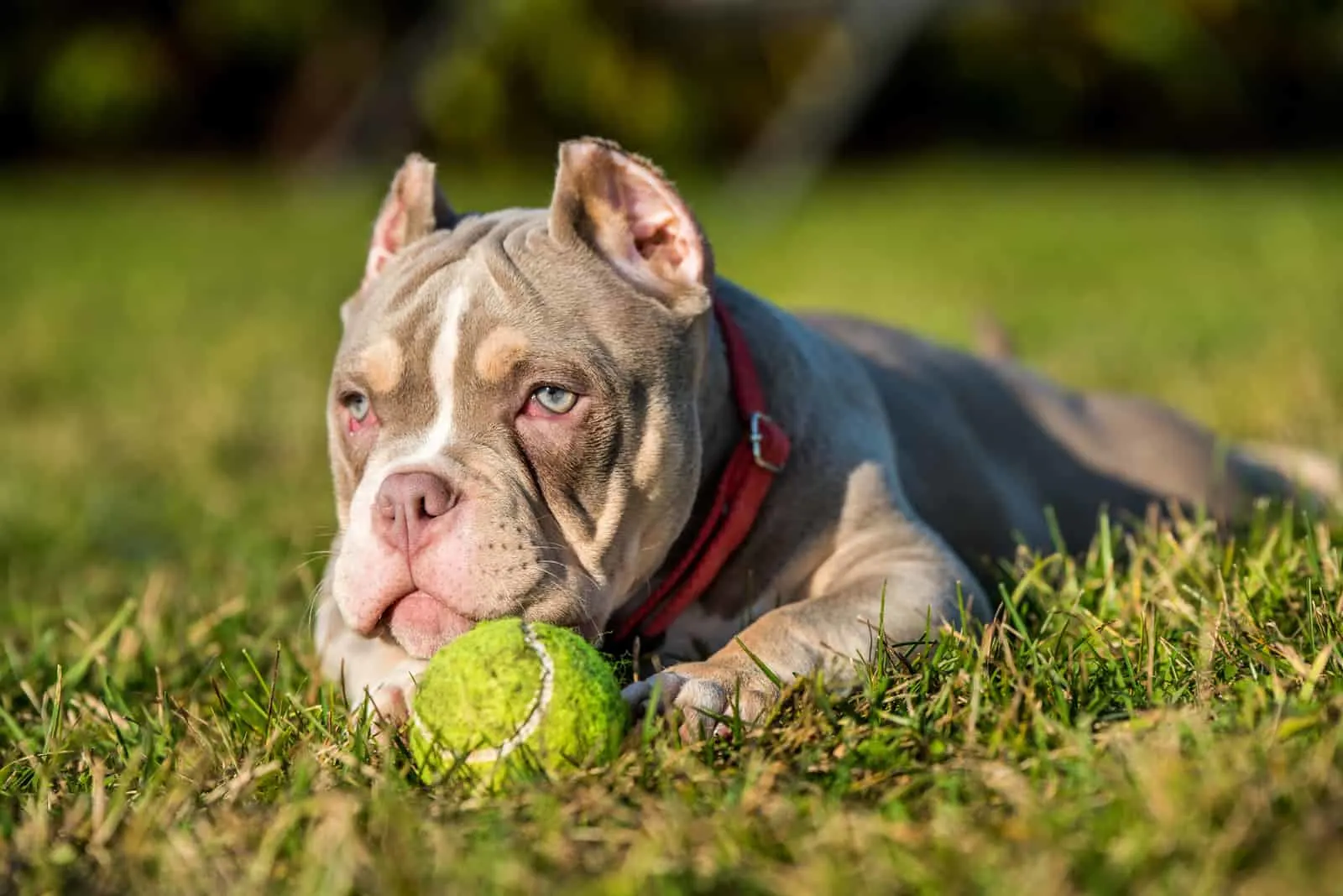 If you want a quality bully, you go to family-owned kennels. Businesses that are run by families are always a safe choice because of their devotion to the breeding practice.
Muscle Boom Kennel wouldn't be on the top if they weren't so into breeding dogs with utmost care.
Their story began when a female pocket Bully named Kali entered their lives. The entire family went crazy about these Bullies and decided it is time for something big. It was time to start their own breeding practice.
And, let me tell you something… Muscle Boom Kennel is truly a great place to get a pocket Bully puppy with the finest temperament and a lovely appearance.
All Muscle Boom Bullies are approved by the official clubs. They're vaccinated pups, microchipped, often examined by their vet, and also carry ABKC Certificates.
These top-quality Bullies come with a highly-praised pedigree, so you know you're getting the best American Bully there is.
I recommend you check out their website for upcoming breedings. Muscle Boom doesn't breed too often, which is always a sign of a reliable breeder.
Breeder's details
Website: Muscle Boom Kennel
Phone: 749-809-420
Email: [email protected]
Social media: Facebook and Instagram
2. Southeast Bully Kennels (Home Of Block Bloodline)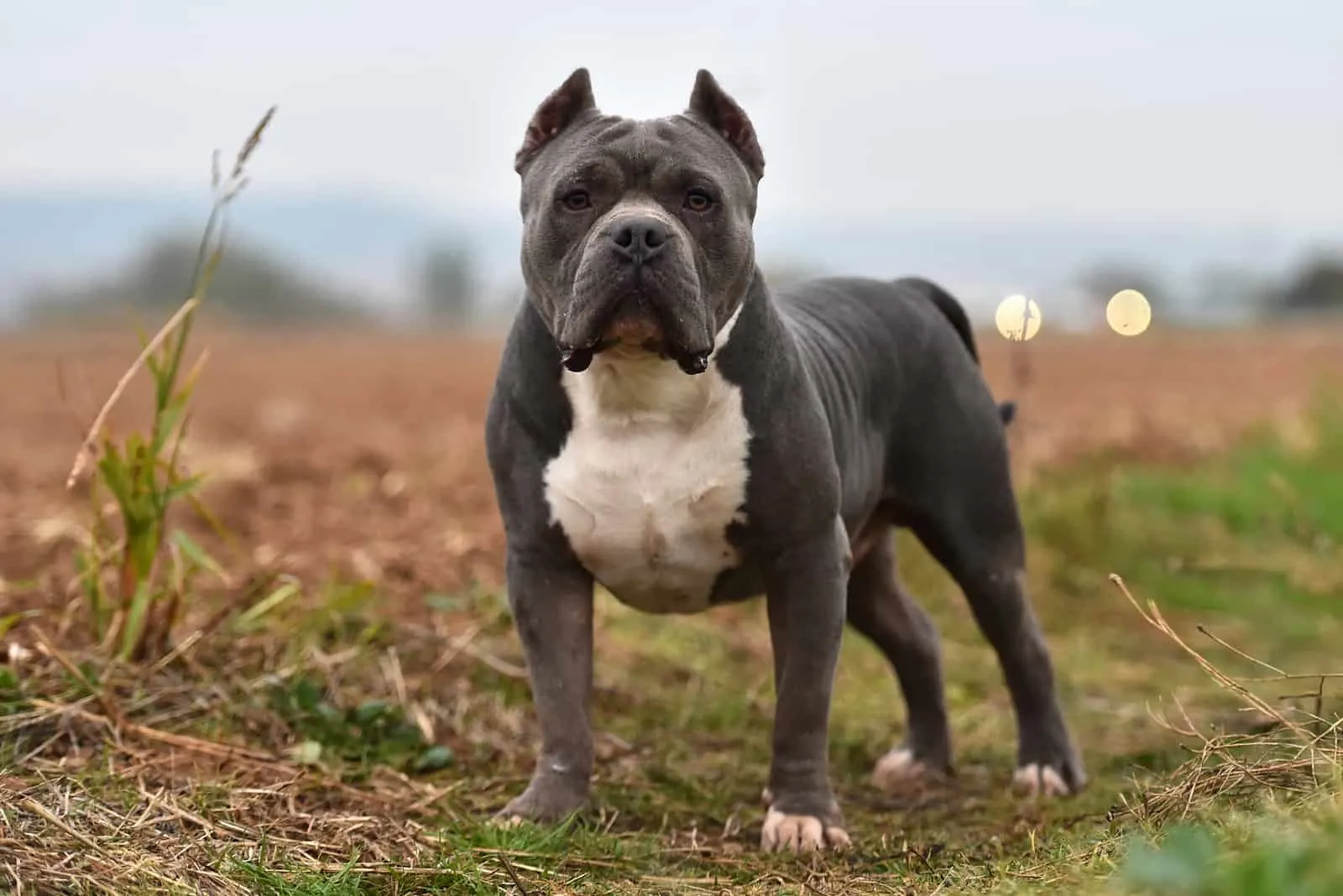 Let's meet pups from the Home of Block Bloodline. As you can see, we're dealing only with premium dog breeders carrying only the American Bully breed.
Southeast Bully Kennels has been in the breeding business for more than 10 years. This was enough time for them to work on a spectacular breeding program.
Today, Southeast Bully Kennels is proud of its eight generations of Bullies.
This kennel focuses on breeding pocket Bullies as well as exotic Bullies. From time to time, the kennel will also have micro Bullies for sale. All of their Bullies are ABKC-registered.
What's so interesting about this kennel is that they have over twenty years of experience in training Bullies. The kennel is successful on every level of training, including raising ideal family dogs and pawesome conformation pups.
Southeast Bully Kennel can also offer you stud service if you need it.
When you adopt a Block-Bloodline puppy, you'll get a family pet with great values. These Bullies are excellent companion dogs. They're friendly with little kids and other pets, too.
Before they go to their forever home, Block-Bloodline pups will be examined by their vet to prove they're 100% healthy and free of all genetic conditions.
Breeder's details
Website: Southeast Bully Kennels
Phone: 704-490-2520
Email: [email protected]
Social media: Facebook and Instagram
3. The Bully Garage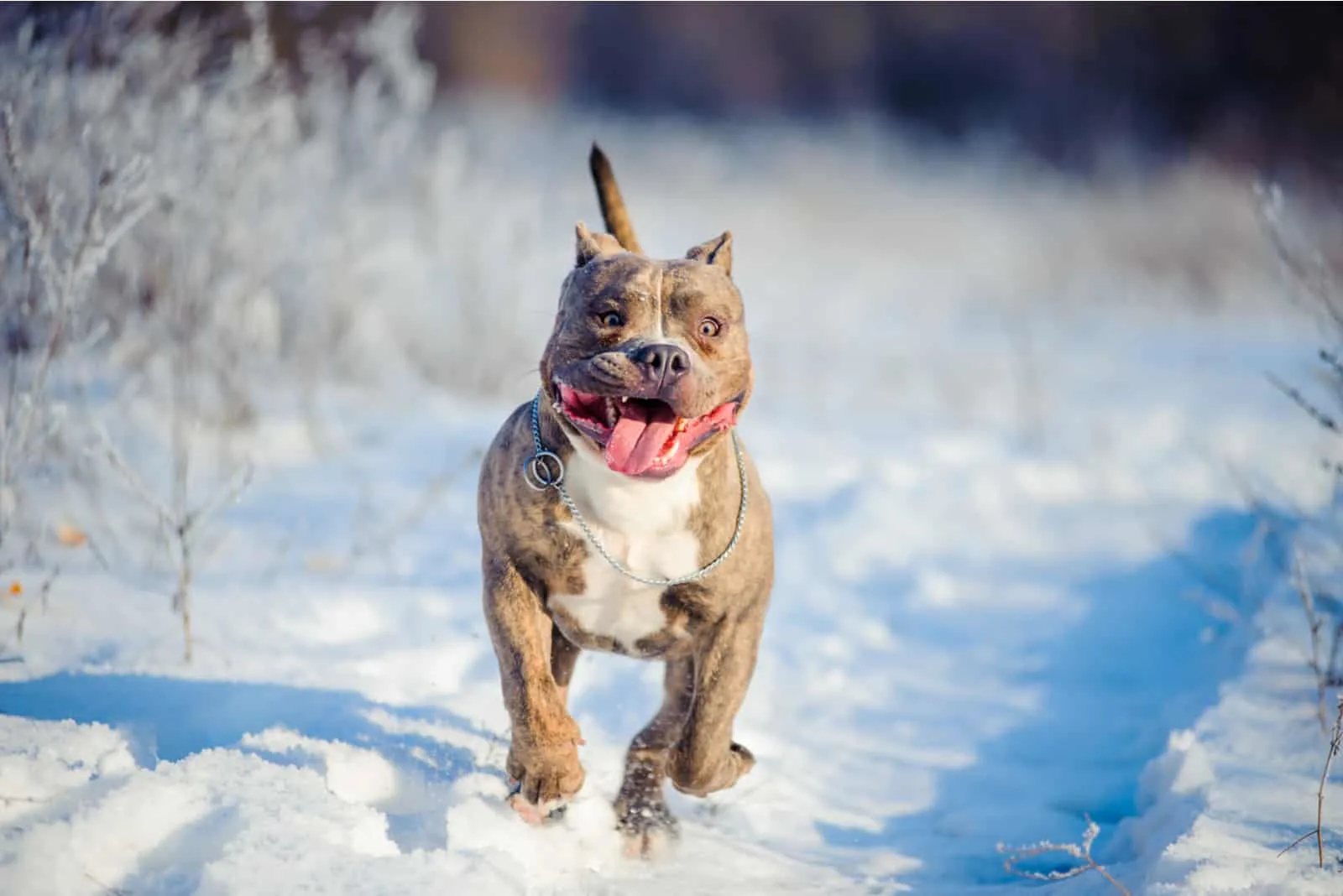 Despite the popular belief that all Bulldogs are aggressive, this dog breed is still quite popular. But, that's because all Bullies are sweet dogs. They're not aggressive.
In fact, Bullies are super friendly with everyone, including strangers.
So, that proves enough of their aggressive behavior.
The Bully Garage pocket Bullies are sweet pups with the predispositions of being excellent family pets and forever best friends. Let's check out what this small kennel has to offer us!
For starters, The Bully Garage is a family-owned kennel of small capacity. They don't over-breed pups too frequently, so you'll have to wait for available pocket Bully puppies. But, think of this as something good because you'll get a puppy that has been under special care.
The Bully Garage is located in Delaware. Besides breeding American Bullies in pocket, micro, standard, extreme, and exotic sizes, they raise French Bulldogs… adorable little clown pups. They offer both companion and show-type dogs of excellent quality.
Besides being approved by the ABKC, The Garage Bullies are also UKC-registered, and UBN-approved (United Bully Nation).
All Garage Bullies will come free of all defects and health problems. After the purchase at the age of eight weeks, you should examine the puppy within 72 hours. The breeder will replace the pup with a new one if something proves to be wrong.
Breeder's details
Website: Bully Garage
Location: 810 S. Walnut St., Wilmington, DE 19801
Email: [email protected]
Phone: 302-983-5670 or 302-377-4757
4. Venomline Texas Size Bullies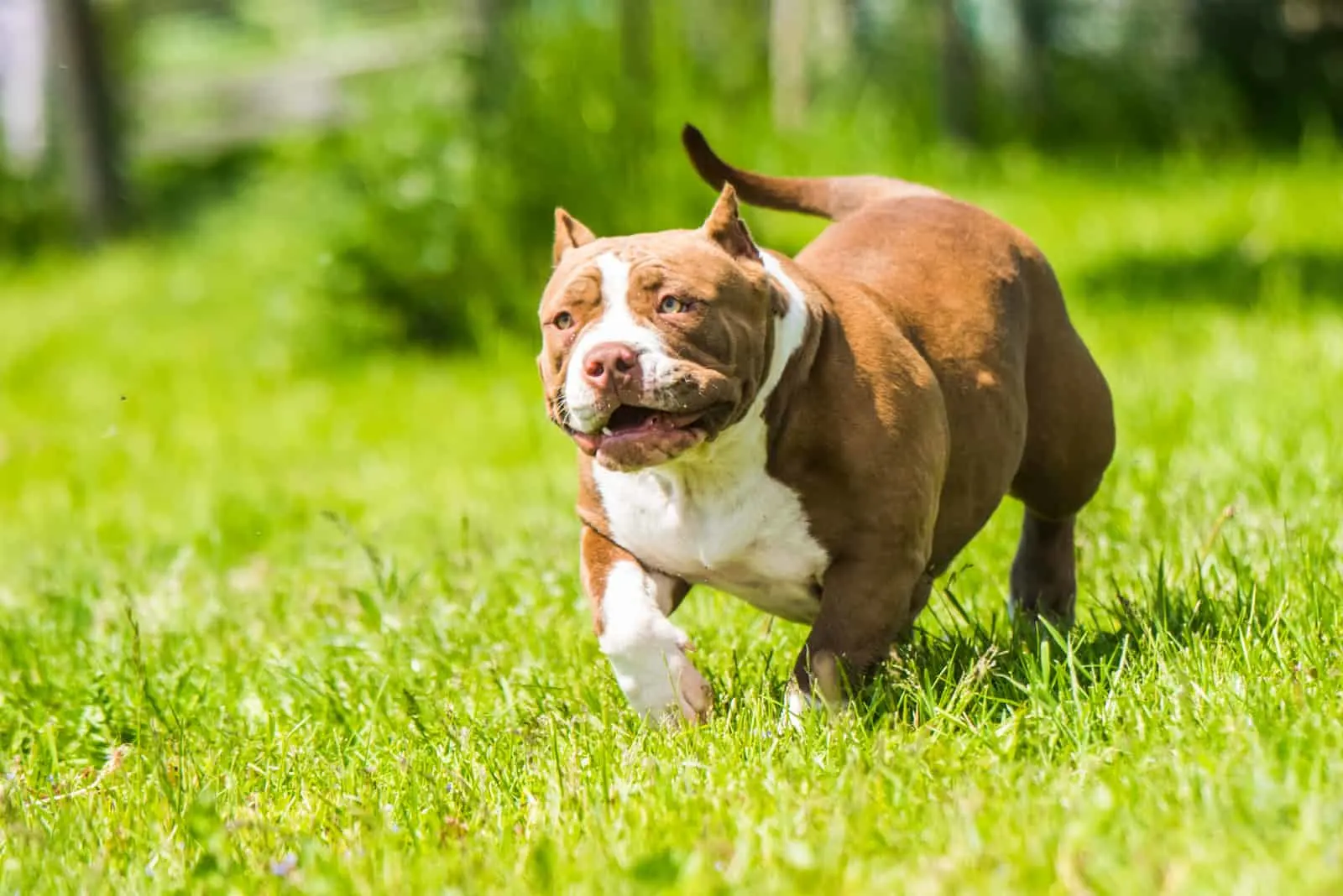 Pocket Bullies are a breed type known for their muscular build. But, claiming they're only muscular doesn't even begin to describe their build. Venomline Bullies come with a compact frame that is packed with muscles. They have a broad chest and shoulders, along with a massive head and a flat muzzle.
These are true stud dogs with a stunning appearance and impeccable breeding practices behind them. Venomline pocket Bullies are being bred without making any concession to their health and conformation. All dogs are bred up to the highest standards, and are ABKC-approved.
This reliable pocket Bully breeder has several champions in their line. Venomline pocket Bullies have been featured in many popular magazines, such as the Bully King Magazine, and Rolling Stone Magazine.
Venomline Texas Size Bullies is not your average kennel. They have an in-house policy, which means that the dogs will sleep with the family. Their breeding stock makes wonderful family pets that are friendly, cuddly, and admirable.
Venomline is really proud of their Louis V line of puppies as well as 2x venom pups, and extreme-build pockets. Thanks to their superior bloodlines, Venomline puppies will be extremely expensive.
Their starting price is around $12,000, and it can reach an incredible $25,000! It all depends on the parents used in the breeding process.
As you can see, pocket Bullies, especially from this breeder, cost more compared to the cost of an American Bully puppy.
Breeder's details
Website: Venomline Texas Size Bullies
Phone: 832-452-0898
Email: [email protected]
Social media: Facebook and Instagram
5. Cap City Bullys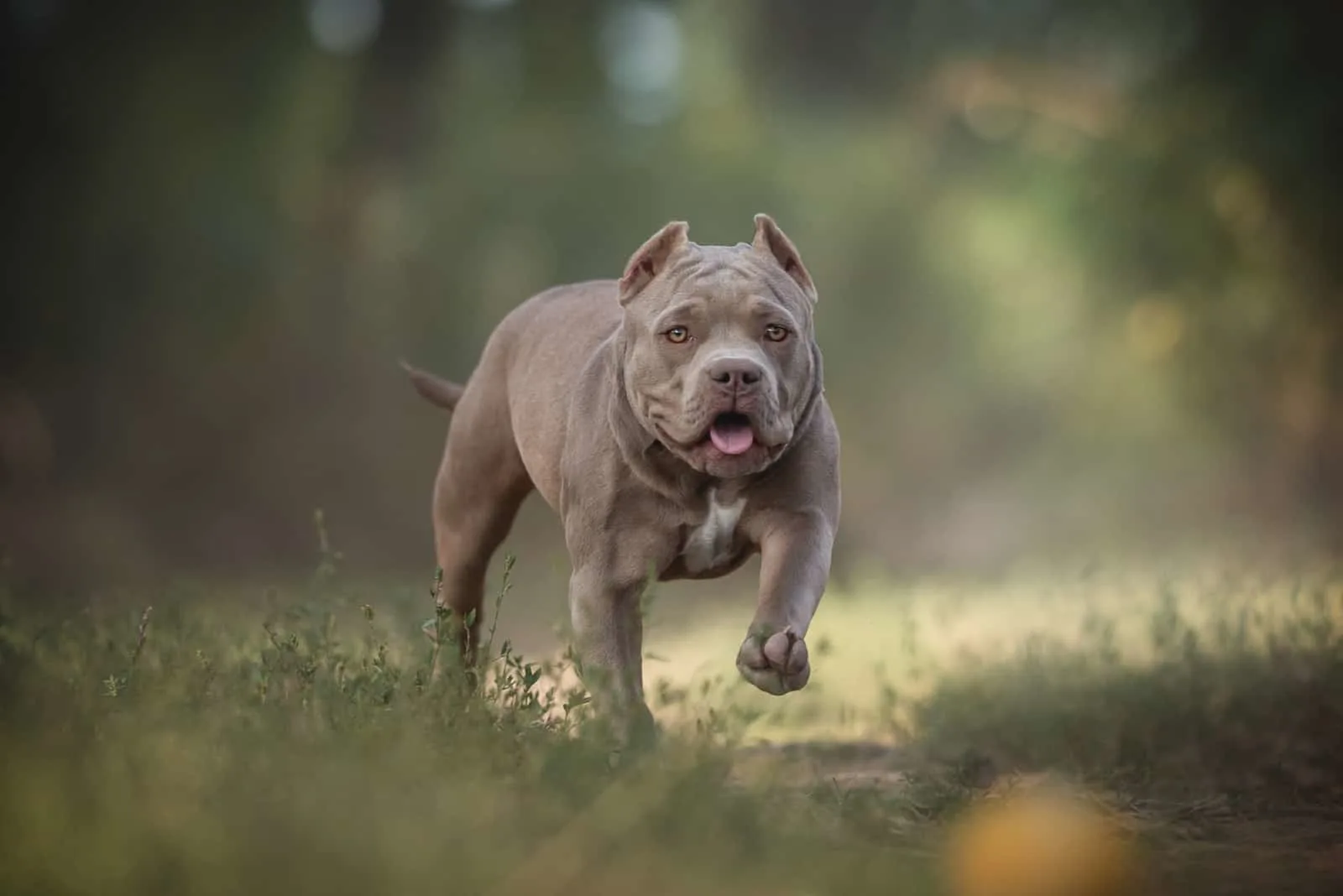 For over 15 years, Cap City Bullys has been one of the finest pocket Bully breeders in Ohio. They're a driving distance from Pennsylvania and Buffalo, New York. But, coming over from other parts of the States just to get these pups is absolutely worth it.
Cap City Bullys works with only premium champion bloodlines to produce top-notch puppies. This small kennel is focused only on breeding micro and pocket Bully puppies. However, sometimes they'll also have litters of exotic Bullies since they're high in demand.
What makes this kennel different from the others on this list? Let's find out!
Cap City Bullys has dogs that can easily attend any dog show competition because they're bred up to the highest standards. Their bone structure and muscular body help these dogs turn heads wherever they go.
One of the Cap City Bullies can be yours no matter where you live since this breeder offers special worldwide shipping.
All pups will come with health certificates, vaccinated, and registered with official kennel clubs. They will also have a 30-day health guarantee.
As far as their price is concerned, Cap City Bullys does not overprice their puppies. Their prices start at $3,000, but they can also get higher depending on the litter's lineage.
Breeder's details
Website: Cap City Bullys
Phone: 614-507-9702
Email: [email protected]
Social media: Facebook and Instagram
6. Pocket Bully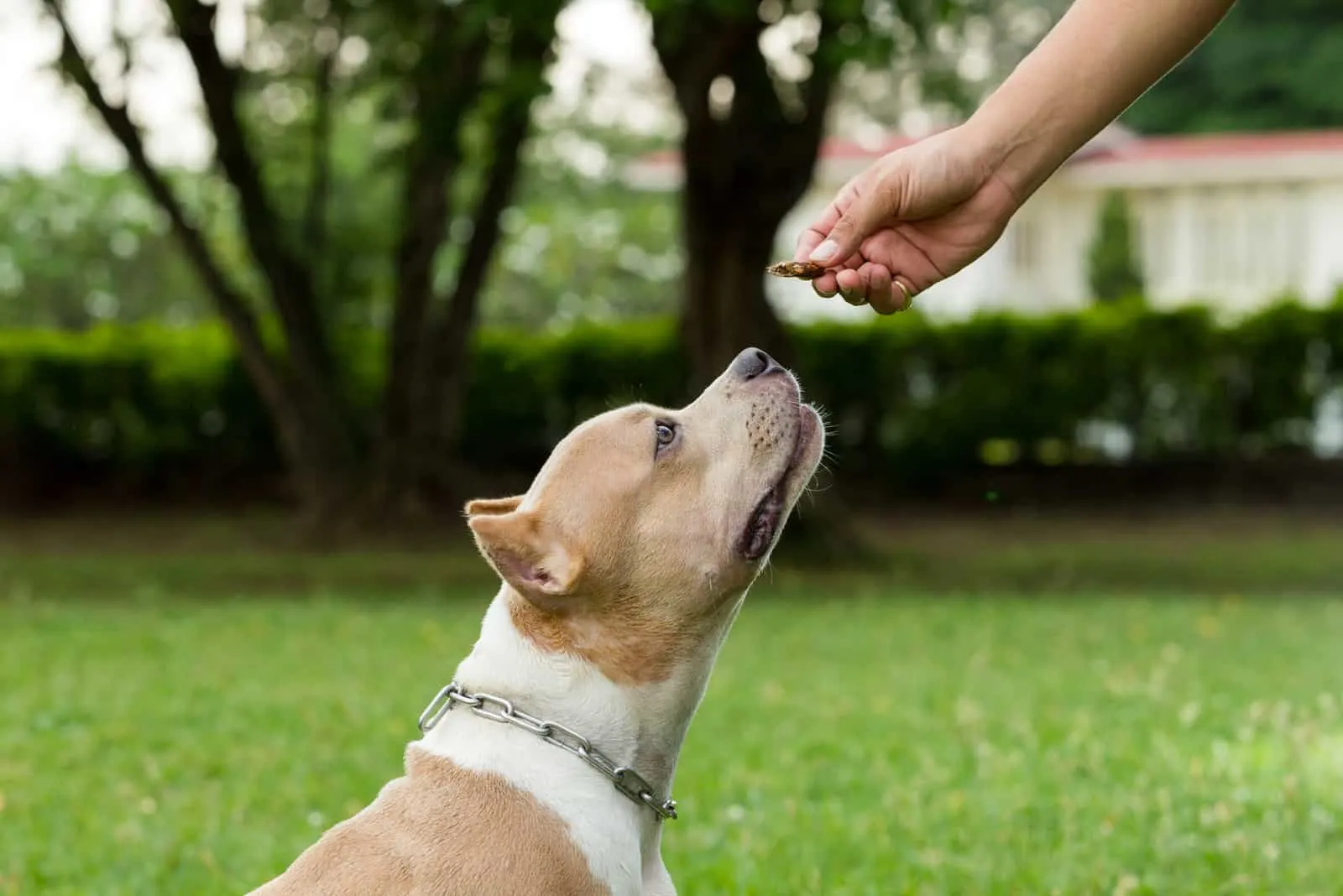 Not all breeders on this list are from the States. The following breeder you're about to meet is Canada's finest pocket Bully breeder. Pocket Bully is a small kennel focused on breeding only the best puppies possible.
This breeder from Nanaimo, Canada wants to breed and raise pocket Bully puppies that will be ultimate family pets that don't shy away from affection and friendly behavior. In fact, pocket bully dogs are not dangerous at all.
The Pocket Bully kennel breeds future family members with champion backgrounds. Naturally, their price will be a bit higher than with some other dog breeds.
For example, pocket Bully pups usually go for $6,500. But, that's if you want to pick your puppy first. Of course, second and third picks cost less. The lowest this breeder can go is $4,500 for a third-pick puppy.
Before you get to bring your pup home, you'll also need a $1,000 deposit.
If price is not important to you, then you should definitely head off to Canada to get one of these pocket Bullies. They're all health tested and free of all issues. So, you know you're getting a completely sound dog.
Pocket Bully encourages all its buyers to stay in touch and keep them updated with the pup's progress. They love receiving new photos and videos of their adopted puppies. Pocket Bully CA is one big, happy family of pocket American Bully lovers.
Want to be a part of that family? Get in touch with this Canadian superstar American Bully breeder.
Breeder's details
Website: Pocket Bully
Location: Nanaimo, CA
Phone: 250-816-6946
Email: [email protected]
7. Royalty Bully Kennelz
Royalty Bully Kennelz is a small, family-owned kennel that you can find in several locations in the States and in Canada. Their USA-based kennels are located in Elkhart and Farmland, Indiana as well as in Edwardsburg, Michigan.
Canadian Bully lovers can find Royalty Kennelz in Quebec.
I know their distribution may seem like you're dealing with a big, unethical company, but I assure you that's not the case with Royalty Bully Kennelz. They're focused primarily on breeding excellent companion dogs and incredible specimens of the American Bully breed.
Royalty Bully Kennelz is approved by all major kennel clubs such as The American Bully Kennelz Club, The Bully Registry Company, the UKC (or United Kennel Club), as well as Junior Handlers. This only proves their high quality.
All Royalty Bullies are vaccinated and examined by their vet. Before going to their forever home, these Bullies will be dewormed bi-weekly and microchipped.
But, breeding puppies is not the only thing this kennel is doing. Occasionally, they'll also have retired Bullies for adoption. Besides that, Royalty Bullies offers stud services for approved females.
Their American Bully studs are highly appreciated among Bully lovers and other breeders.
Stud service starts at $1,000, and can move up to several thousands of dollars depending on the stud.
Breeder's details
Website: Royalty Bully Kennelz
Phone: 574-304-2589
Email: [email protected]
Social media: Facebook and Instagram
8. Beverly Hill Bullies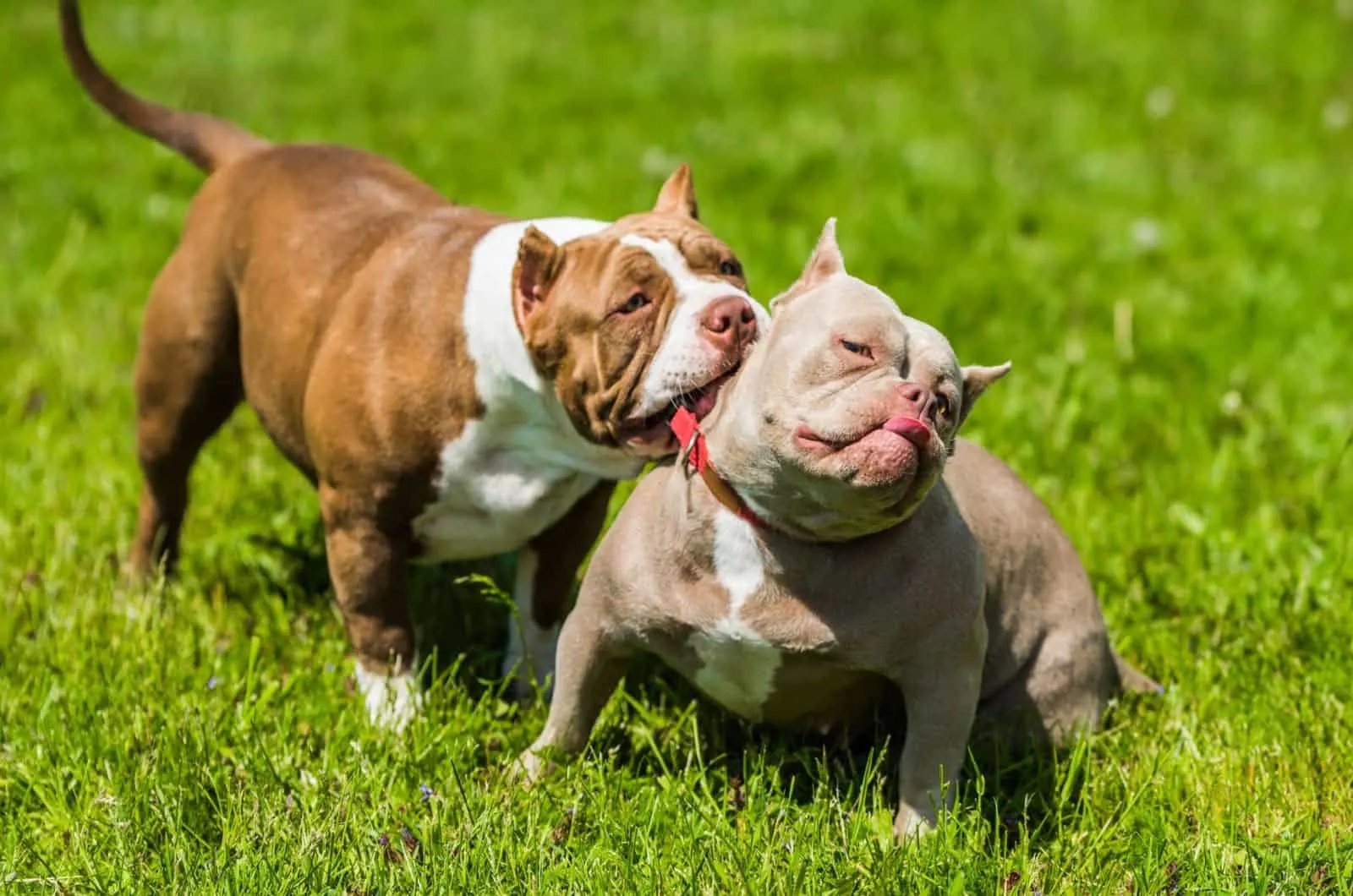 Beverly Hill Bullies is relatively fresh on the market, but they've still managed to climb to the top of the ladder. Two years ago, no one knew that Beverly Hill would become one of the best pocket Bully breeders in the States. But, their hard work and determination pulled them through.
Beverly Hill Bullies is not located in Beverly Hills. Instead, they're South Floridians, located near Fort Lauderdale. But, you can come over to their place and pick up the puppies yourself no matter where you live.
Beverly Hill Bullies is another family-owned breeding practice run by people who love Bullies dearly. They wanted to create the ultimate lap dog with an impressive appearance. Enter pocket American Bullies – the pawfect combo of American Pit Bull Terriers and American Bulldogs.
Beverly Hill Bullies have paired their pride and joy, Luna, with Venomline stud to create their first litter of puppies. All pups were of supreme quality.
Besides breeding with Venomline studs, Beverly Hill Bullies also offer their stud for service. Their Drakko is one incredible stud whose service costs $5,000! That says a lot about the quality of these Bullies.
Breeder's details
Website: Beverly Hill Bullies
Phone: 786-399-4418 or 954-548-6303
Email: [email protected]
Social media: Facebook and Instagram
9. Rainy Day Bullies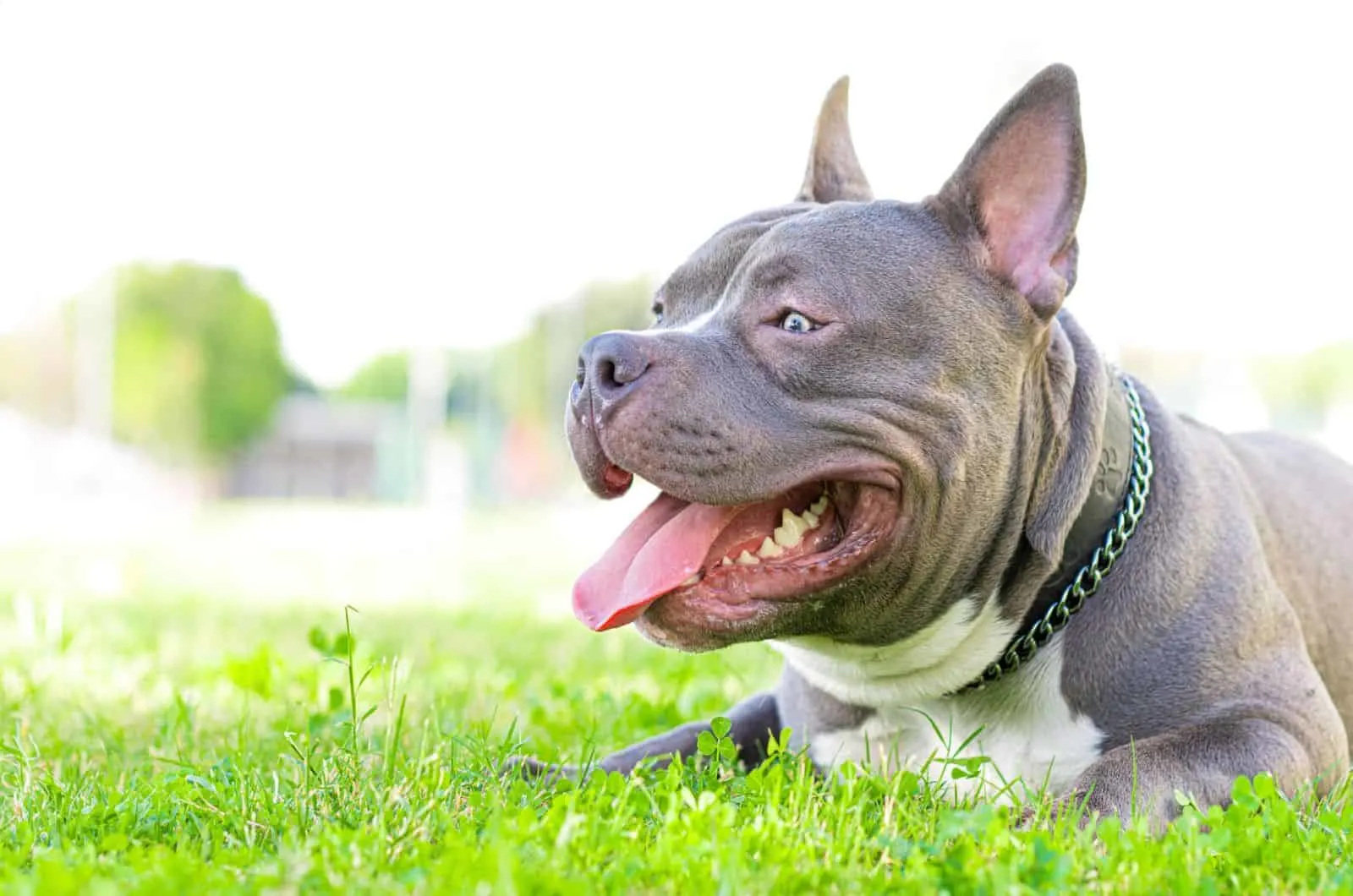 Originally from Oregon, but now located in Ohio, Rainy Day Bullies began as a small kennel run by a family of Bully lovers. Slowly, but steadily, they paved their path and became one of the best pocket Bully breeders in the States.
Rainy Day Bullies has been in the breeding practice since 2010. They breed only standard, pocket, and micro Bullies with lovely temperaments and pleasant appearances. All dogs are house-born and raised, and they feel like equal family members.
This family loves spending time outside with their dogs, claiming they lead a "pack life", meaning they go on adventures with their dogs all the time.
Rainy Day Bullies is approved by the American Bully Kennel Club, but they also have UKC and BRC recognition.
This breeder has only a few litters a year because they want to give special care to their puppies. Contact them to check whether they have upcoming litters.
Breeder's details
Website: Rainy Day Bullies
Location: Bristolville, OH
Phone: 541-912-0177
Email: [email protected]
FAQs
What Actually Is A Pocket Bully?
A pocket Bully is not an official dog breed recognized by the AKC. That has a lot to do with their origin. You see, pocket Bullies are a result of breeding Patterdale Terriers and American Bullies. This smaller version of American Bullies was first bred back in the 1980s.
As you can see, this is a relatively new dog breed. Sadly, the AKC does not recognize them, but the American Bully Kennel Club does. I believe it's only a matter of time when these lovely Bullies will be officially recognized.
You'll spot a pocket Bully because they're packed with muscles, weigh no more than 22 pounds, and stand tall at around 16 inches at the withers. Their colors will be similar to American Bully colors; for example, they can have a blue coat like blue American Bullies.
What Is The Average Price Of A Pocket Bully?
American pocket Bully puppies belong on the higher end of the pricing scale. It's not enough to say they're pricey. Pocket Bullies are extremely pricey pups! So, yes… they're one of the priciest American Bully mixes.
The lowest you can pay for a purebred pocket Bully of good quality is around $3,000. However, it's more likely you'll find pups listed for as high as $5,000 to $8,000.
As you could see from the list above, some breeders have incredibly high prices at $25,000! It all comes down to the pedigree and parents used in the breeding process.
What I want to point out is to watch carefully as to what kind of pocket Bully you're buying. For example, some unreliable breeders might list merle Bullies as exotic ones. Their price can even be very high.
But, everyone knows that the merle gene carries lots of severe health problems.
To Sum Up…
I sincerely hope you'll like some of the mentioned pocket Bully breeders.
These are the people you can trust when looking for a pocket Bully puppy. They take great care of their dogs, and they produce only the finest litters of puppies.
If you have a budget that allows getting a pocket Bully, go for it. You'll be amazed by how lovely these Bullies are despite their tough looks.
Read Next: 5 Pocket Bully Breeders In The UK: Only Mighty Paws