American Bully puppies in the UK aren't that rare, but I know pups that are rare indeed. Those are Pocket Bully puppies, the smallest of them all.
Although this mighty breed isn't officially banned from the United Kingdom, not many people opt to adopt a Bully. Not even a Pocket Bully! As you can imagine, there aren't even a lot of trusted Pocket Bully breeders in the UK.
That's too bad because Pocket Bullies are the sweetest of them all! They may be small, but they're mighty as hell.
And YOU are about to see where you can find these mighty paws!
American Pocket Bully Puppies For Sale In The UK
The listed Pocket Bully breeders in the UK may not have many adverts, but that's okay. Only true fans of this Bully breed should know about them!
1. Bartlett's Kennels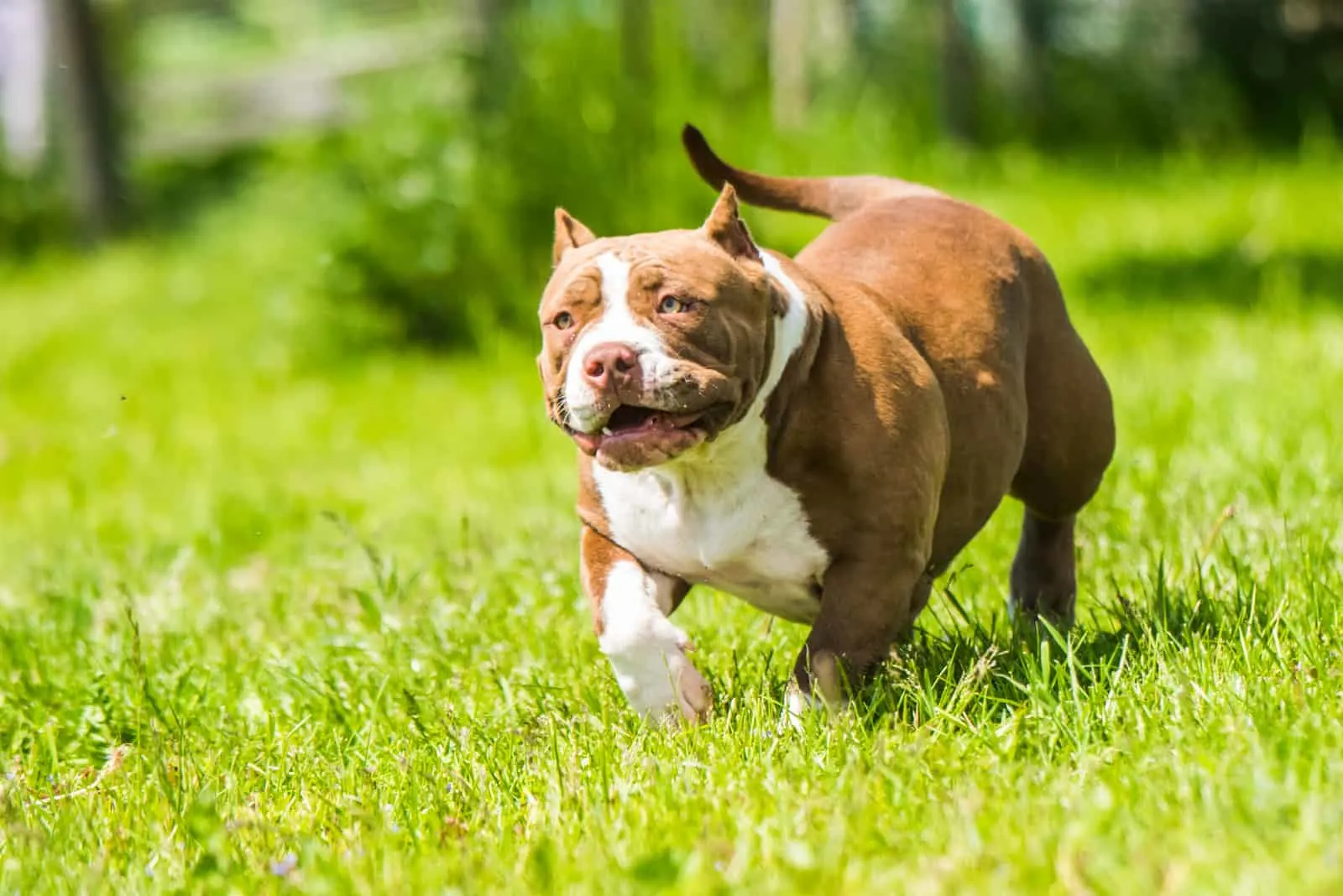 To get the info on other Pocket Bully Breeders in the UK, you'll have to dig deep. The name Bartlett's Kennels is the only one that will appear in your Google search results. It's not because of their extra strong advertising game, but for their incredible quality.
Sharon and Mark Barlett, the owners of this kennel, live on a beautiful 10-acre property along with their dogs. Besides the Pocket Bully breed, the family also breeds the Alaskan Malamute, Pomsky puppies, Golden Retrievers, and other Pitbull-like dogs like Staffordshire Terriers.
All puppies are socialized with children and animals on the ranch. But that's not the only reason why you should get a puppy from Bartlett's Kennel. Puppies will be vaccinated, de-wormed, de-flead, and regularly checked by their vet.
In addition, these playful pooches will also be potty, and lead-trained which is simply pawmazing.
If I were you, I'd give Bartlett Pocket Bully pups a chance because of their good bloodlines.
Breeder's details
Website: Bartlett's Kennels
Location: Lampeter, UK, Wales
Phone: 077-0749-7470 or 075-3510-8914
Email: [email protected]
Social media: Instagram
2. Defined Bullz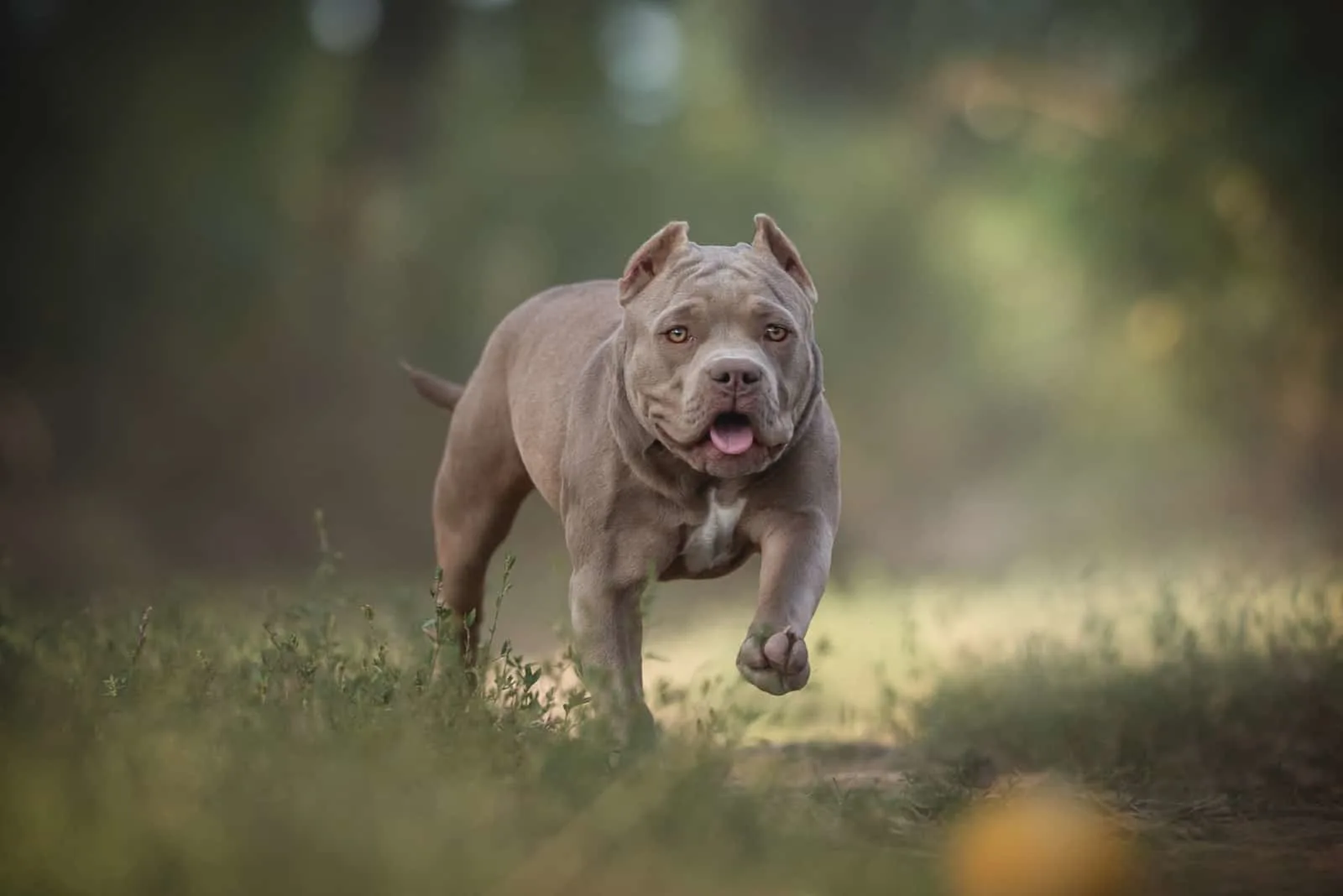 Seyed Alavizadeh from Defined Bullz sure has some pretty well-defined pups! This family business is focused not only on wonderful Pocket Bullies but also on French Bulldogs and Extreme Pocket Bullies.
And yes, all of these dogs are of superb quality!
Defined Bullz are dogs with fine temperaments, great health status, and impeccable appearance. Just like the name of the kennel says: they're truly defined.
I'm not surprised by their excellent physical appearance, because these Bullies are on a raw diet and go through regular conditioning training. We all know how many benefits the raw diet brings!
Along with your new Defined Bullz puppy there will be proof of vaccinations, ABKC papers, and a special puppy pack. All of these puppies will be microchipped, and health checked by the vet before they're off to their forever homes.
Want a Pocket Bully puppy from exclusive lines? Go with Defined Bullz!
Breeder's details
Location: Southampton, UK
Social media: Instagram
3. Lion's Lair Kennels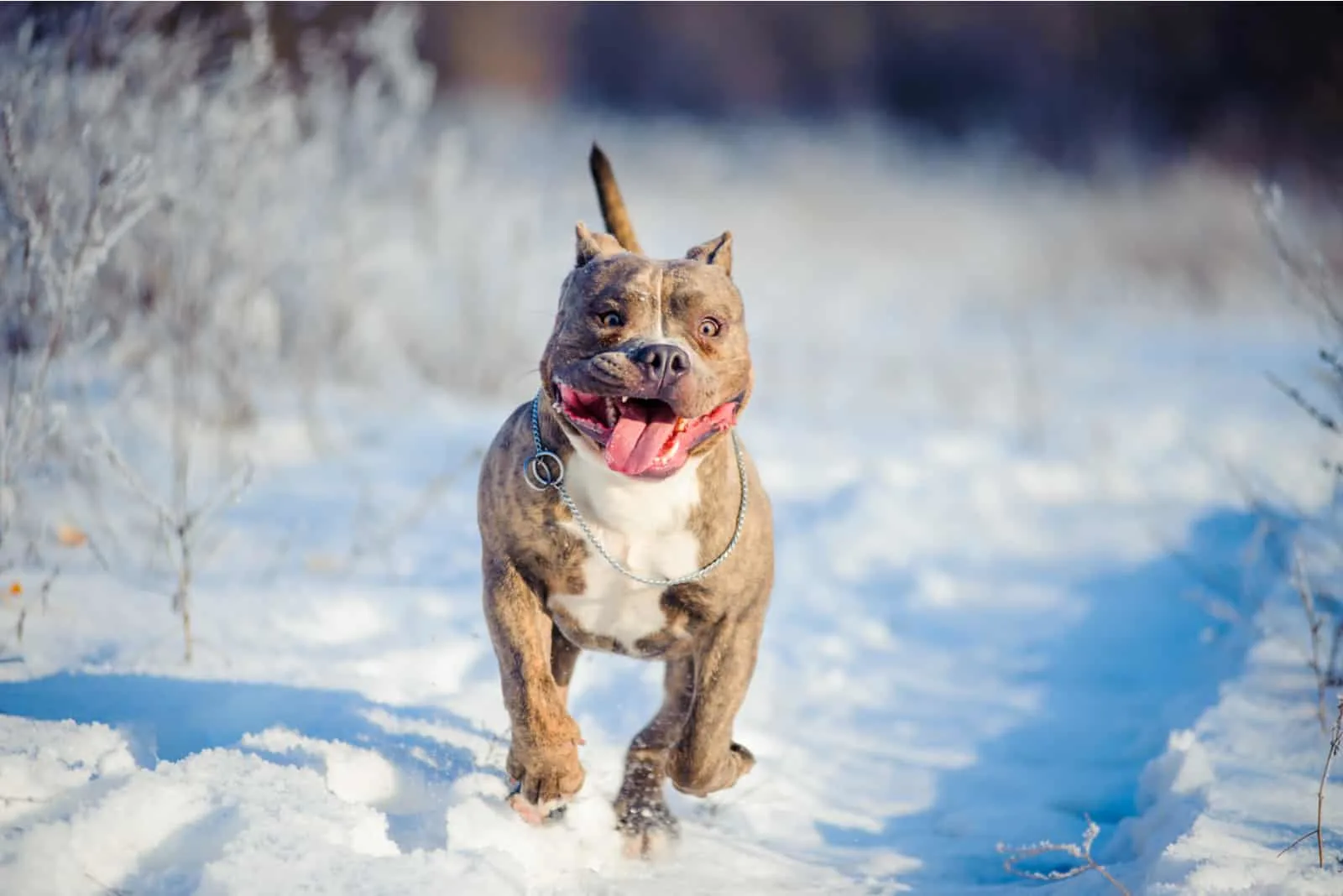 Another family kennel on our list is the Lion's Lair Kennel.
No, this isn't an actual lion's lair, but it definitely is a lair where XL American Bullies and Pocket Bullies live their lives to the fullest.
This is no place for time wasters. The Lion's Lair Kennel is proud of its 100% clean, purebred lines and the best Bully genes in the UK. These dogs aren't only looking for a family home. They need a firm hand and someone that understands their needs.
All of their Pocket Bully females and males are of exquisite quality. You'll need to wait for available puppies, as each litter is carefully planned and monitored.
In addition, Lion's Lair also offers a stud service, featuring one of the best Pocket Bully boys I've ever seen. Their temperaments and physical appearance are breath-taking. Their Bully colors? Simply stunning!
If Lion's Lair has puppies ready now, you should know that each puppy comes with their first vaccines, microchipped, and fully examined by their vet. You can rest assured knowing you've made the right choice by buying a Pocket Bully puppy from Lion's Lair Kennel.
Breeder's details
Website: Lion's Lair Kennels
Location: Coventry
Email: [email protected]
Social media: Instagram
4. Designer Bullies World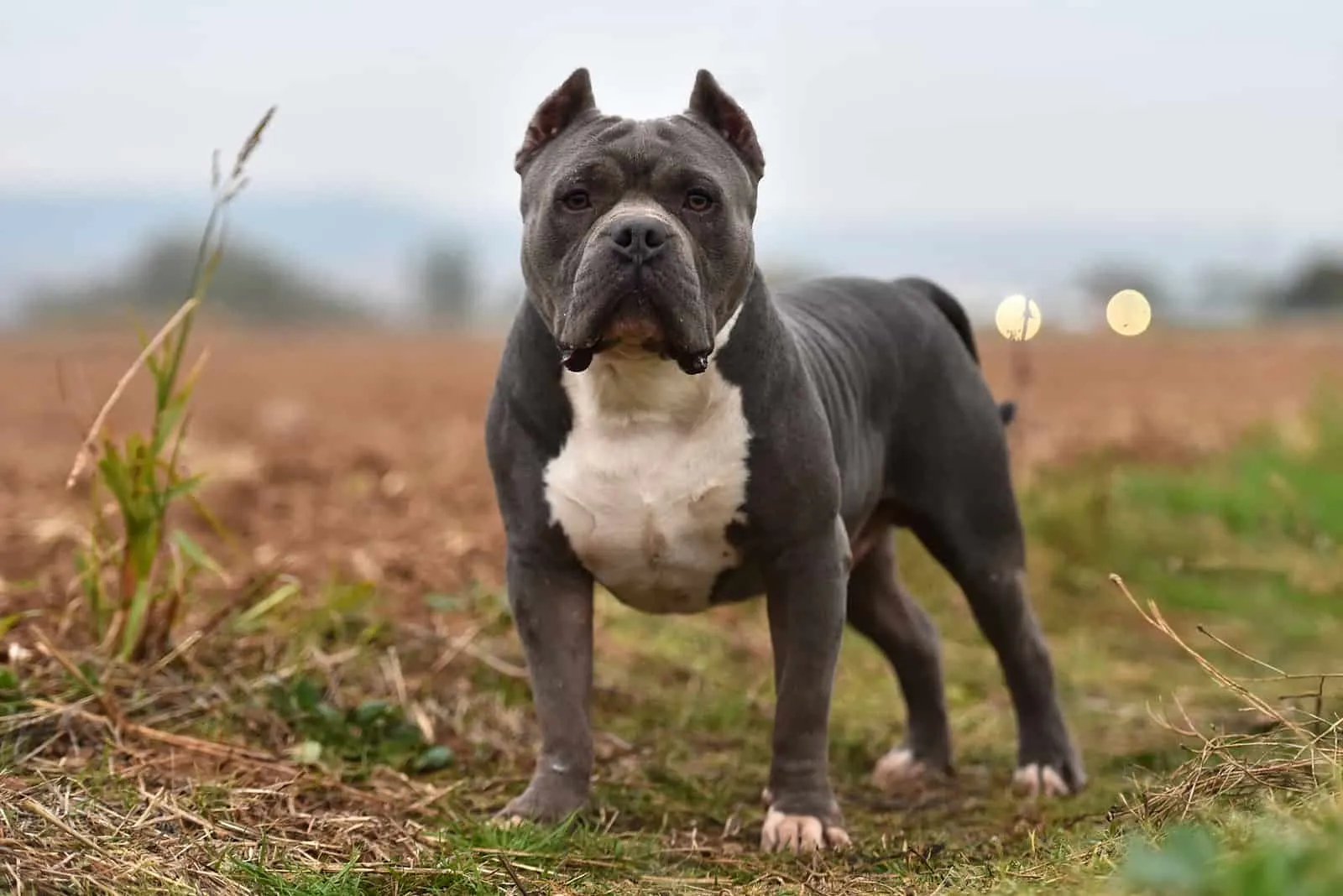 Pocket Bully puppies aren't really designer dogs like some popular pooches, but they sure have something special inside them. This dog breed isn't dangerous by default. They simply have a protective nature and a mighty appearance.
Designer Bullies World is a Bull Terrier kennel that understands the value of this breed. Along with Pocket Bully puppies, this family-run business takes care of XL Bully pups and English Bulldogs.
From lilac tri to black tri, tri merle, brindle, and merle Bully puppies – these guys have them all!
A rich breeding stock is the main culprit why Designer Bullies World has so many incredible puppies. Their stud service is priced relatively high, which only proves that if you want Designer Bullies quality, you'll have to pay a pretty penny.
Raising and owning Pocket Bullies is an expensive sport and not for those of faint hearts and shallow pockets.
Breeder's details
Website: Designer Bullies World
Social media: Instagram
5. Rayment Boss Bully Kennels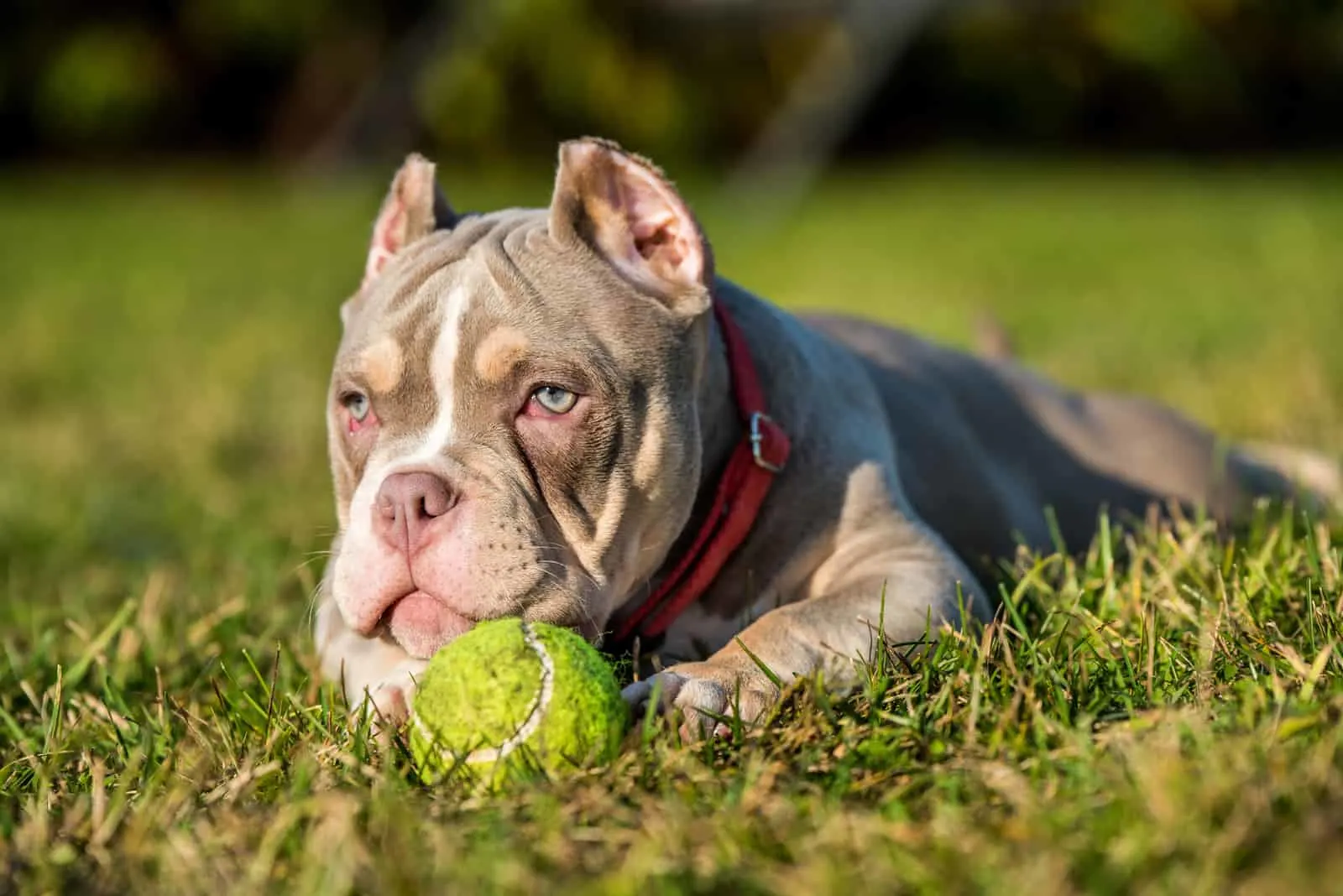 Manchester-based Pocket Bully kennel is the last, but not the least today.
Rayment Boss Bully Kennels is home to some pretty pawmazing Pocket Bullies. Inspired by the famous Invincibullz, Thomas and John from the Rayment started their Bully breeding business powered by a true passion for these dogs.
Although the dynamic duo are fairly new to the breeding scene, they're already showing their dogs and winning hearts at all the official UKC dog shows. They have big plans and big prospects. The commitment these guys have and the eagerness to learn will do a lot of good for their Kennel.
I must warn you that Rayment Bullies aren't just family pets for those with limited budgets. This is a breeder catering to true Bully enthusiasts. Let's just say that first-pick male puppies can be priced up to £200,000.
Yes, that's right.
However, you can get third-pick puppies for a couple of thousands of pounds.
Breeder's details
Website: Rayment Boss Bully Kennels
Location: Manchester
Email: [email protected]
Social media: Facebook
Final Words
I sincerely hope you'll finally find your ideal puppy with the listed Pocket Bully breeders in the UK. These breeders are trusted and reliable sources, and you won't find anyone better to provide you with a Pocket Bully puppy than these people.
Owning a Pocket Bully isn't cheap at all. Good bloodlines cost a lot of money. Covering their vet bills, basic needs, and going to shows can take a huge chunk of your budget too.
You better be ready to own mighty paws called Pocket Bullies!