They are cute and cuddly-looking. Even though they can be of almost any coat color, the white Maltipoos are taking the world with their Teddy Bear looks. And, here, you can look for the perfect Maltipoo to take home.
Finding the right breeder can be a difficult and tiring job, especially if you live in a place where you haven't heard of a lot of reputable breeders or any Maltipoo breeders in general.
Maltipoo breeders in Oregon are quite hard to find… well, the responsible ones, at least. You can find a lot of scammers or so-called "breeders" that are actually puppy mills.
To ease your mind and help you find your Maltipoo, we've found Maltipoo breeders who check all the boxes of responsible and reputable breeders. And, if you can't find a puppy at their place or if you prefer adopting — we've got that information, too.
So, let's take a look at the three only real Oregon Maltipoo breeders, and then check some places where you can look for a Maltipoo pup to adopt.
Either way, you are going back home with an adorable Maltipoo dog.
Maltipoo Puppies For Sale In Oregon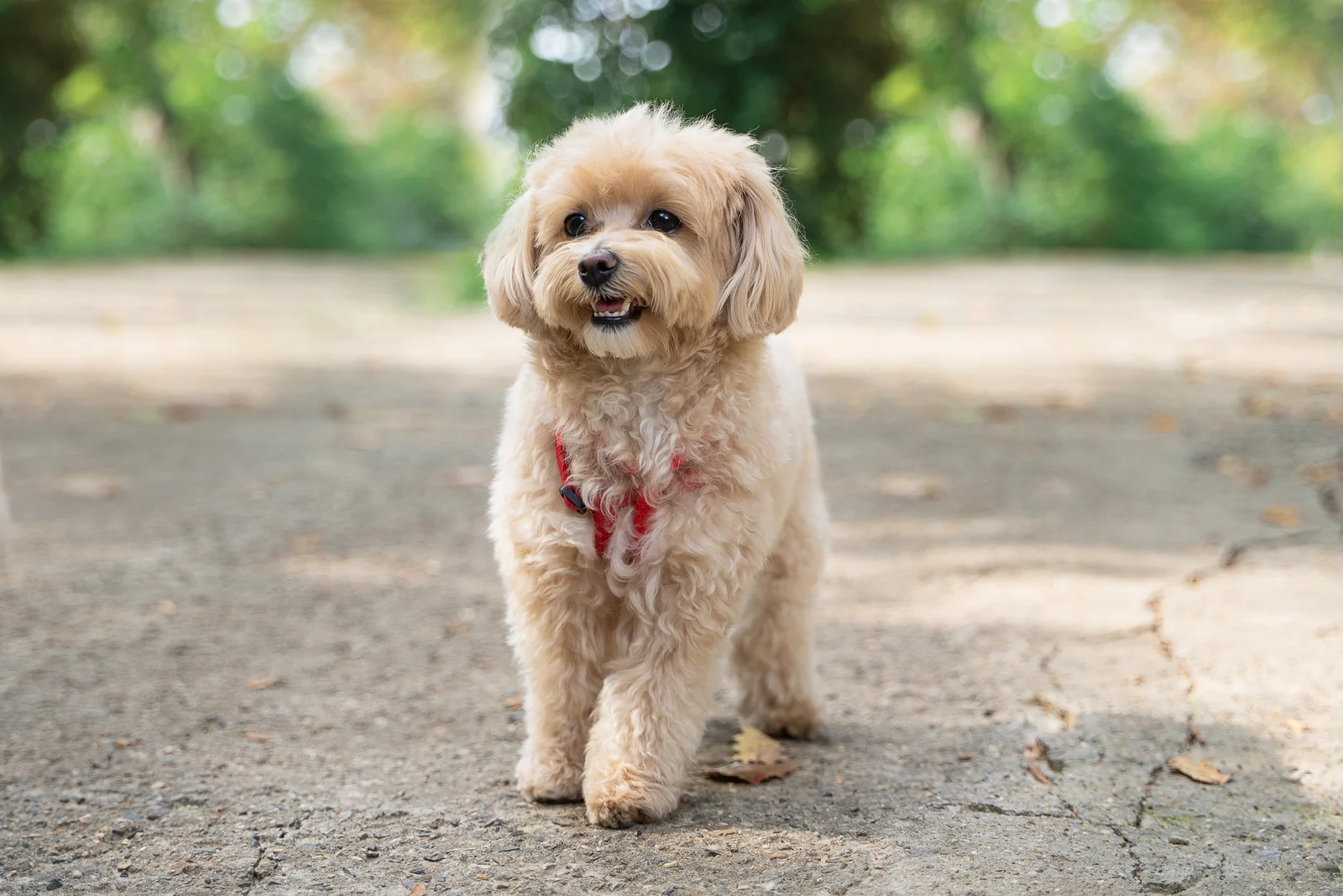 The Maltipoo dog is a crossbreed dog with two purebred dog parents. One is a Poodle (Standard or a Toy Poodle), and the other one is a Maltese.
Those are very popular dog breeds that were used to make the perfect puppy for anyone looking for a small dog that can fit anywhere and can show a lot of affection to its owner. One more thing… by being a poodle mix, this doggo is hypoallergenic, which means it is almost non-shedding — an excellent choice for allergy sufferers.
Besides their standard size, you can find teacup Maltipoos as well. They are no more than seven inches tall. But, no matter their size, no Maltipoo dog can be AKC (American Kennel Club) registered. That's the case with hybrid dogs.
But, for a true dog lover, it doesn't matter if it's a purebred dog like a German Shepherd or a crossbreed like our Maltipoo. What matters is to find happy puppies and the best Maltipoo breeders in Oregon.
Our list of Maltipoo breeders is not that long, but it's quality over quantity. As I've already mentioned — there are a lot of scammers lurking at every corner.
Let's read more about the real breeders from Beaver state.
1. Jessica's Maltipoos, Oregon City, OR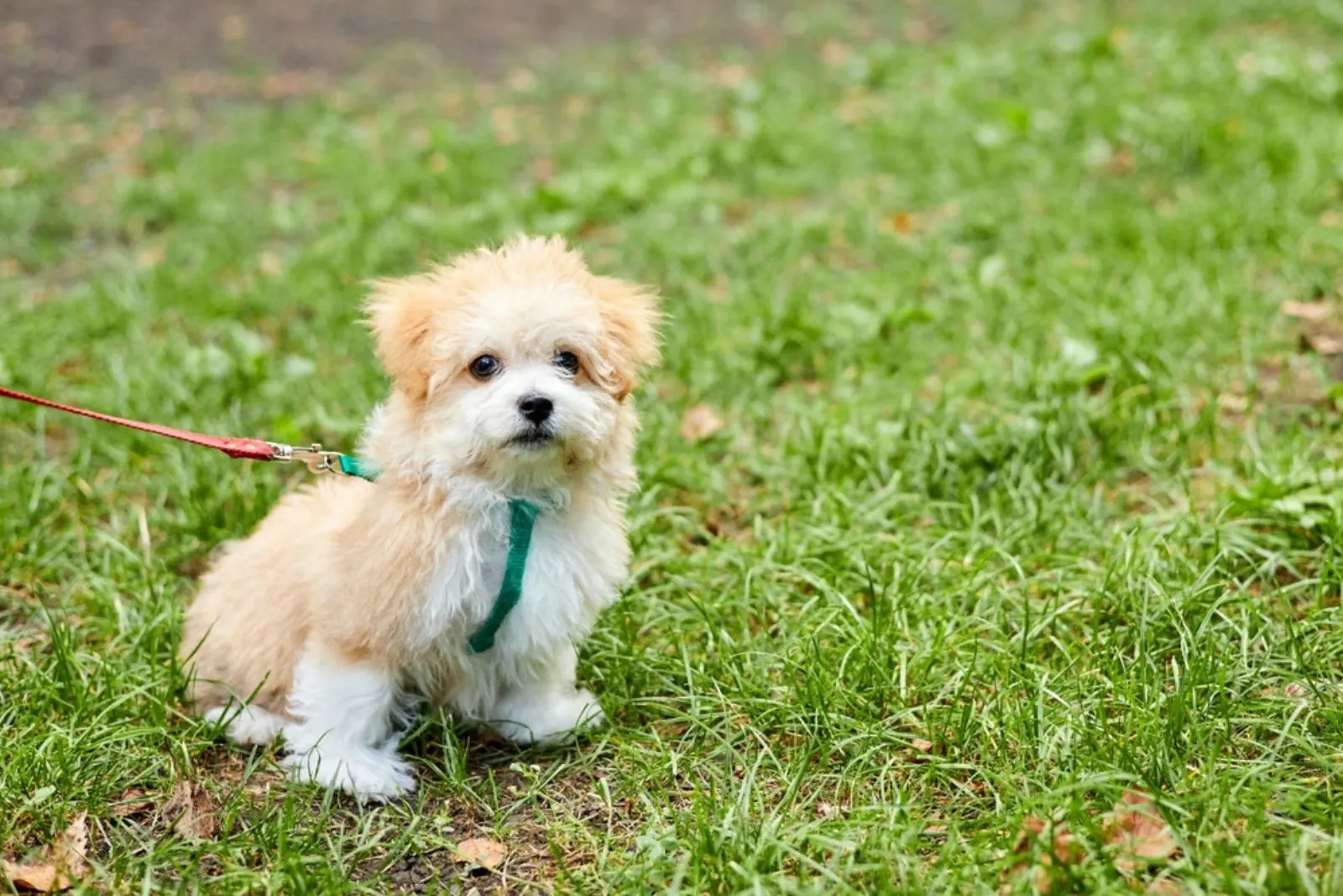 The first on our list of Maltipoo breeders in Oregon is Jessica Eells. She is a home breeder, which means all of her puppies are raised in her home. She keeps an eye on them, takes care of them, and makes sure they grow up into healthy and happy Maltipoos.
The fact that the puppies are born and raised inside a home tells us all we need to know about the early socialization process of Jessica's puppies. They are exposed to all kinds of noises and smells, and exposed to people from day one.
That will make the puppies grow into safe and confident adult dogs that can fit in any kind of family. Whether you have children or you live alone — these Maltipoos are the right choice.
Her dogs are of a lovely red coat color — it is similar to the apricot coat color of Maltipoos, but it has a darker shade. Actually, the puppies' mom, Lucy, is an apricot coat color.
The puppies are vaccinated, and they will come with vaccination proof, a littermate blanket with the doggy mom's smell, and a puppy starter kit.
Her dogs do not leave her home until they are at least eight weeks old. You can either pick up the puppy yourself or have it transported to you via plane or car. The transportation fee is not included in the puppy's price.
You can contact Jessica by sending her a message on her Good Dog profile. That's also the place to see all the photos of her past puppy litter or current ones.
Address: Oregon City, OR, United States
Website: Jessica's Maltipoos
2. Polos Maltipoos, Port Orford, OR
Meet Paloma and her Polos Maltipoos. She is not only a Maltipoo breeder in Oregon, but she is also a certified canine behaviorist.
Paloma has a lot of experience in the breeding business. She had a first-hand opportunity to see how it's all done because her family used to breed big guard dogs. But, she fell in love with tiny Doodles called Maltipoos.
This breeder is very proud of all of her Maltipoo puppies. The dog parents are true pets and family members that spend time with Paloma as her best friends. She breeds and raises the new Maltipoo puppies in her home.
As she states… these dogs are not Show dogs — they are companion lap dogs that are used as therapy dogs as well. If you are looking for a new furry friend and an adorable new family member, Polos Maltipoos is the place to go.
The puppies don't leave their home until they are eight weeks old. And, when they do leave their home, each and every puppy comes with a one-year health guarantee, a blanket with the scent of its littermates, dog food, a toy, a birth certificate, and a guide about Maltipoo puppies.
Paloma personally wrote the puppy guide to make sure you know what to do, along with how and when. Her Maltipoo pups are teacup Maltipoos, which means you will be taking home a very tiny puppy.
You can be sure the puppies from Polos Maltipoos are healthy dogs. Her breeding dogs are health-checked, and they have gone through various health exams. This is not only because she wants to breed Maltipoos… it is also because she loves her dogs and wants to be sure they are in excellent health!
All of the puppies are vaccinated, regularly dewormed, vet-checked, and kennel-trained. Simply said – by the time they turn eight weeks old, her dogs are ready to join a new family. They are well-socialized and quickly adaptable wherever they go. Washington or nearby Portland – the pups don't mind.
If you want to get a puppy from Polos Maltipoos and Pamela, you will have to make a non-refundable $500 deposit. This deposit is not about the money — it is about the security of her dogs.
The lifespan of a Maltipoo is longer than most other dog breeds, so Paloma uses the deposit as proof that you know what you are committing to. And, there is some truth in the deposit.
People who are truly interested in puppies won't mind paying for them and waiting patiently for the puppies to grow big enough to leave their original home.
Address: Port Orford, OR, United States
Phone: +15419936595
Website: Polos Maltipoos
3. Valley Puppy Paws, Lebanon, OR
This is not just a Maltipoo breeder in Oregon, but also a Malshi breeder. A Malshi is a crossbreed between a Maltese and a Shih Tzu.
Dogs bred and raised at Valley Puppy Paws are truly gorgeous! You can check all of their available puppies on their official website. There, you can follow them growing up because they upload photos of the pups from day one.
You can also see their previous puppies on the website. There are a lot of photos showing how pampered all of the dogs are. They are raised in a home as indoor pets and family members, and not just for profit.
When the puppies are at least five weeks old, you can come and visit the owner of Valley Puppy Paws and meet the dogs. And, trust me… when you meet these lovely furballs, you will understand why people think Maltipoos are great dogs!
Most of the Maltipoo pups are apricot or red in coat color. But, from time to time, you can spot a bi-colored Maltipoo — white and tan. The tan bits are on the tip of the ears, and in the form of small patches around the eyes.
If you want to buy a puppy, you will have to make a $300 non-refundable deposit.
And, when you buy the puppy from this breeder, you will also get a health guarantee, a deworming and vaccinations certificate, a recent vet exam, and a puppy starter kit. This kit includes a collar, a toy, a blanket, a food sample, and a notebook with valuable information about owning a Maltipoo.
Address: Lebanon, OR, United States
Website: Valley Puppy Paws
Email: [email protected]
Why So Few?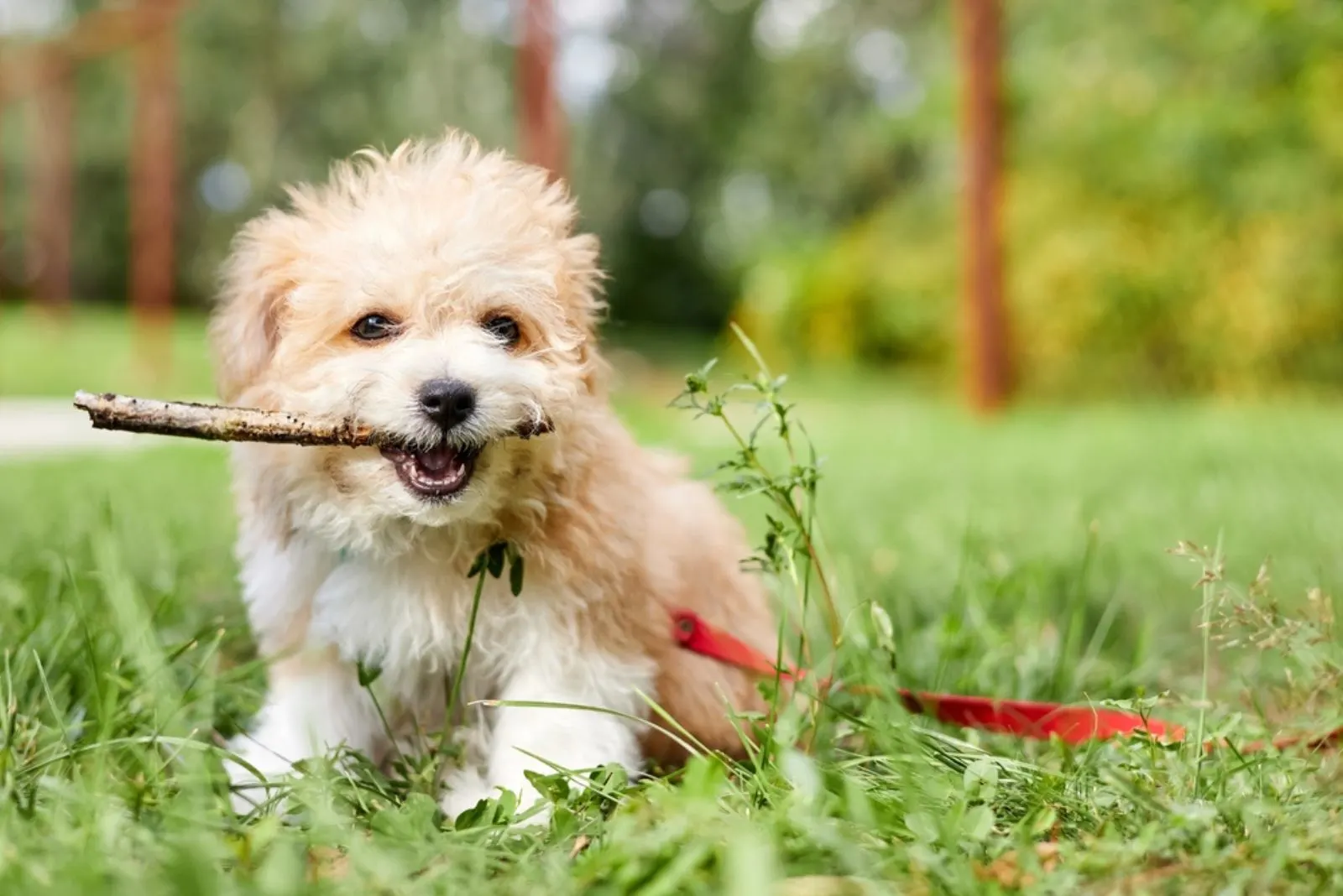 As I already mentioned, Maltipoo breeders in Oregon are rare. In fact, these three breeders we mentioned are the only real breeders. They are not in the business just to sell as many puppies as they can in the shortest possible time.
They love dogs and take excellent care of them. They also don't have a bunch of puppies every month, so you will have to wait quite a bit to buy one from any of these Maltipoo breeders in Oregon on our list.
You can certainly find other people who sell Maltipoos, but they either didn't plan on having a litter at all so now they are trying to get rid of the puppies… or some of them breed dogs without any regulations.
They don't do health tests on their dogs, and they don't make sure that they did a good job of raising them. Being a breeder doesn't mean simply having a puppy and feeding it and letting it grow. You need to socialize the puppy, take it for regular vet checks, and show affection every day!
It takes time, patience, and money. Maltipoos won't eat as much as a Great Dane, but they do have grooming and special Maltipoo haircuts that need to be regularly done.
But, there is another way. You can look for a Maltipoo puppy or a dog to adopt. There are several places in Oregon that you can check out and see if they have Maltipoo dogs available. From puppies to senior dogs — here are some of the places where you can adopt a Maltipoo.
How Much Is A Maltipoo Puppy?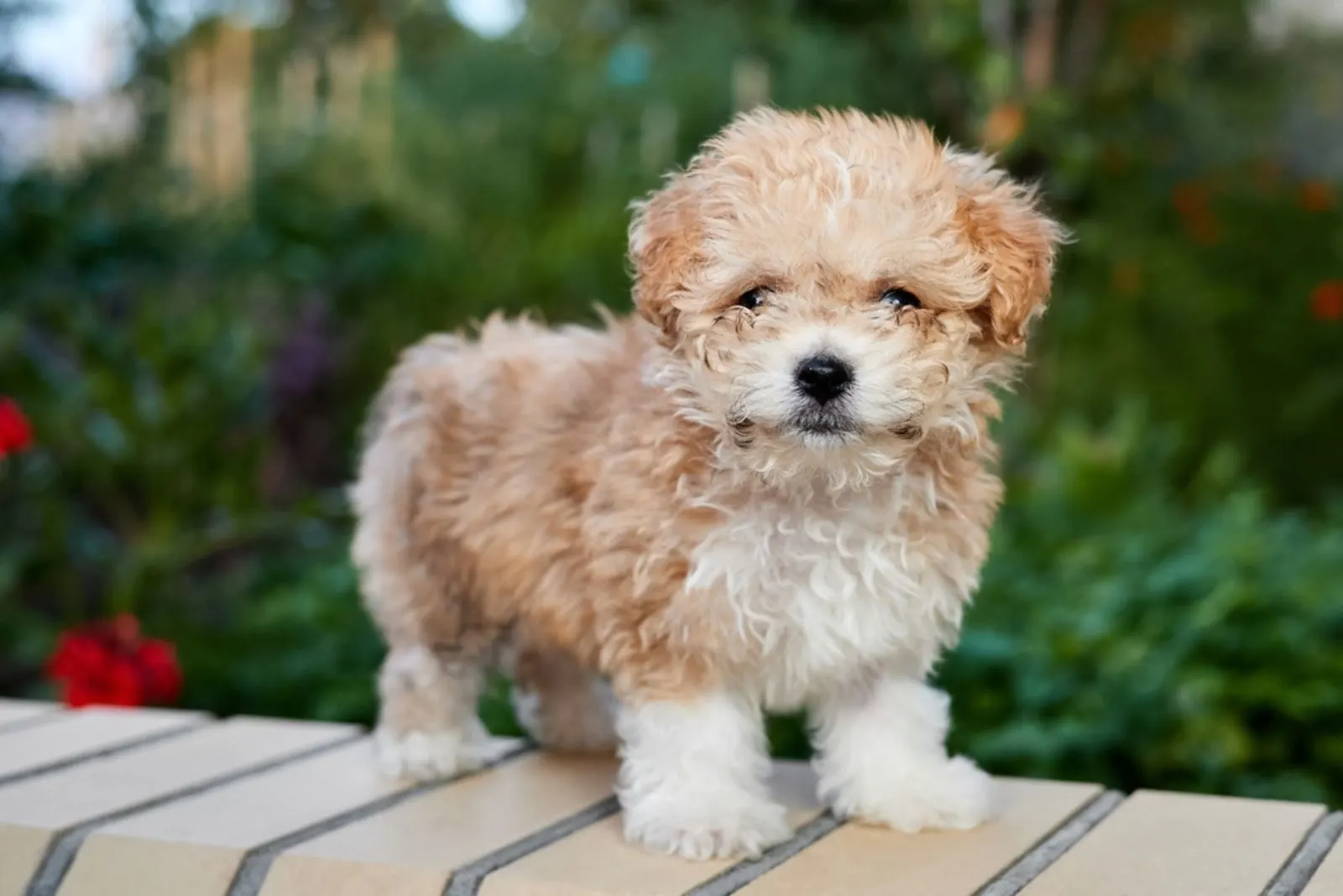 Buying a Maltipoo puppy can be quite expensive. They are popular designer dogs, which means a lot of people all around the States want to buy them. This means the breeders and those who call themselves breeders can sell them for a higher price.
The average price for a Maltipoo puppy coming from these three Maltipoo breeders in Oregon is from $2500 to $3500. The price depends on the coat color of the puppies. Most breeders consider the mahogany red coat color to be more unique, so they put up a higher price for such puppies.
But, going to the local animal shelter or checking the websites previously mentioned is the way to find a Maltipoo puppy for a very low price. There are some adoption fees you will have to pay, but depending on the dog's health, these fees can be as low as $60.
In all cases, the adoption fees are rarely (if ever) above $600.
Why Such A Price Difference?
People often ask why there is such a difference between buying a Maltipoo puppy from a non-registered breeder or hobby breeder and a professional one.
The straightforward answer is health tests.
Responsible and reputable breeders, just like these Maltipoo breeders in Oregon mentioned here, take extreme measures to ensure their breeding dogs are healthy. They test their dogs for various hereditary diseases.
Not only that, but they make sure that every puppy they have is vaccinated, regularly dewormed, and fed the best high-quality food for dogs there is on the market. This is all quite expensive.
They spend a lot of time and money to make sure that their puppies are healthy, happy, and ready to go to a new home. This also makes the price increase.
The Conclusion
Even in Ancient times, people believed that the number 'three' was a special, fortunate, magical, or lucky number. There's something divine and otherworldly in it.
And, I truly hope the number 'three' will bring you luck in finding yourself the perfect Maltipoo puppy. We have three Maltipoo breeders in Oregon, and they are all excellent, reputable, and responsible dog breeders.
You might have to pay more, but when you take a look at their puppies — it will all be worth it. The dog is not just a toy, even when they look like a toy.
Maltipoos are small fluffy dog breeds that need our constant care. When you get a puppy from one of these breeders or from a dog adoption center, you are taking home a lifelong commitment. They can live up to 17 years!
That means you will have to take care of the dog for 17 years — take it for regular vet checks, feed it quality dog food, socialize the dog, and love it unconditionally. They will love you unconditionally… that's for sure.