Labradoodles are fun-loving, fluffy, and adorable family companions! Developed by crossing the amazing Labrador Retriever with the purebred Poodle, the Labradoodle comes in different sizes.
Whether they're Miniature, Medium, or Standard, these teddy-like pooches will surely leave you in awe!
The combination of such incredible parent breeds has led to Labradoodles being among the most sought after dog breeds in Canada.
Not only are they super cute, but they are also very intelligent and obedient canines. Labradoodles often have their paws full with providing their fellow humans with lots of love and affection.
You can see Labradoodles working as therapy and service dogs. They are great for both families and singles, as well as elderly people.
Well, you probably already know all about this wonderful crossbreed. The next thing you want to do is find a good Labradoodle breeder in Ontario in order to buy your new puppy from!
Ontario's dog market is full of puppies – from mutts to purebreds, you can find whichever you like! Therefore, finding Labradoodle puppies for sale should be relatively easy. But, finding reputable Labradoodle breeders in Ontario might pose a challenge.
To help you with your research, we came up with a list of the top 10 most reputable Labradoodle breeders in Ontario.
You may notice that some Labradoodle breeders also breed other Doodles like Bernedoodles, Goldendoodles, and Sheepadoodles.
So, if you're a Doodle enthusiast, you will love what these Labradoodle breeders have in store!
Labradoodle Puppies In Ontario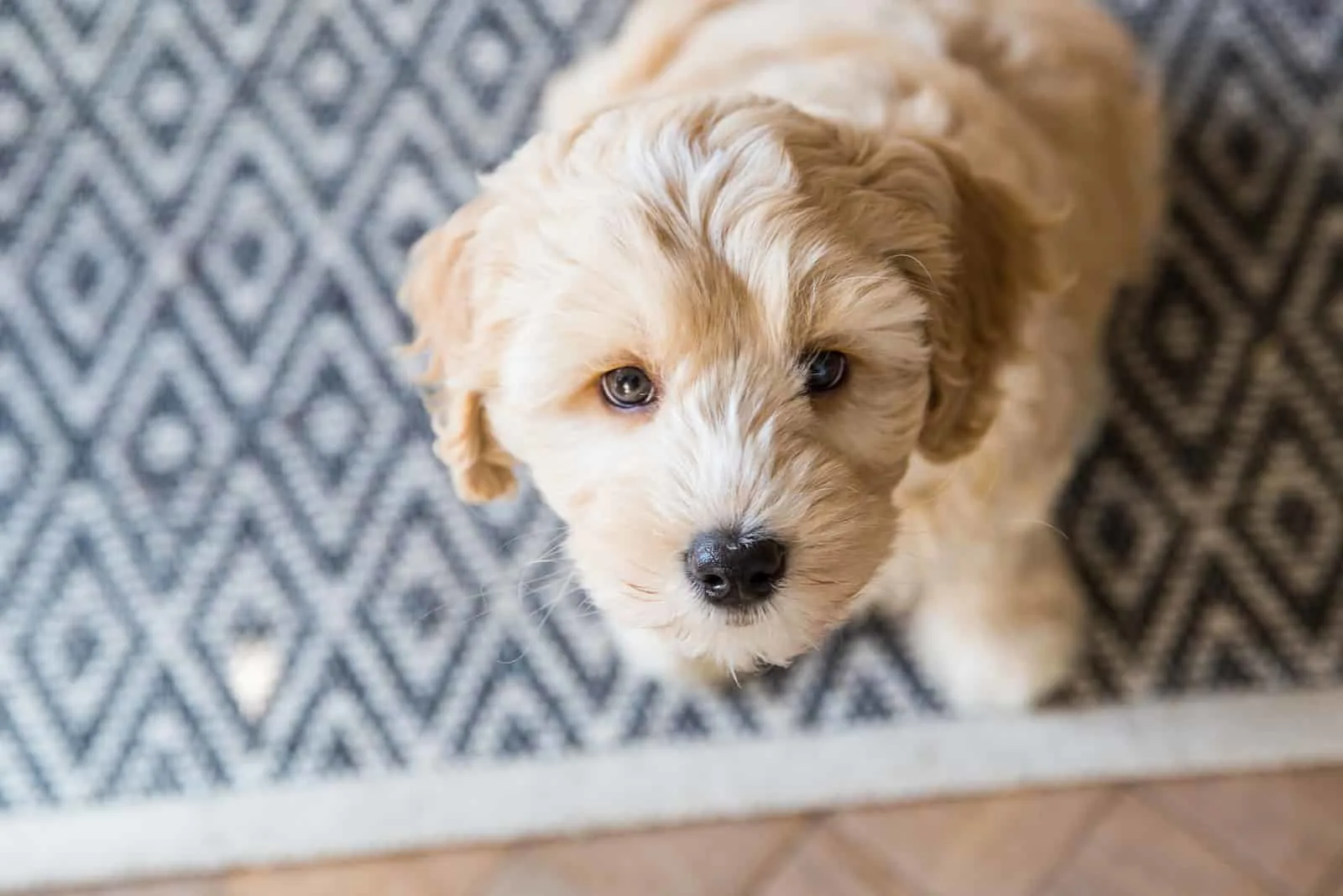 Excited to get a new puppy? Of course, you are!
Searching for a new canine companion is a very fun process. I mean, I wouldn't mind just looking at cute Labradoodle puppy photos the whole day!
Well, the reality is a bit different. Sure – you will get to see a lot of wonderful puppies that breeders have to offer. But, first, you should ask yourself, "Are these puppies bred and raised in good conditions?"
This question is more important than just finding a puppy. Due to the fact that the Labradoodle is a mixed breed dog, there are many unreputable breeders that simply don't know what they are doing.
As a result, they develop unhealthy puppies with questionable genetic backgrounds. These dogs may develop many diseases in the future. Their life expectancy can therefore be cut too short.
This is why you should avoid the first breeders you see on online markets, as well as backyard breeders, puppy mills, and pet shops.
They all offer puppies for a cheap price. But, with such price tags, you are certain to spend a fortune on vet bills in order to correct the unethical way of breeding these breeders have done.
As a responsible future dog owner, your main goal should be finding a responsible Labradoodle breeder. Accountable Labradoodle breeders pay a lot of attention to producing the healthiest pups. They go to great lengths in researching and finding the best breeding programs in order to produce the best dogs.
This article contains a list of such reputable Labradoodle breeders in Ontario. Make sure to check them out and get in contact with the one you prefer the most!
1. Labradoodle By Cucciolini.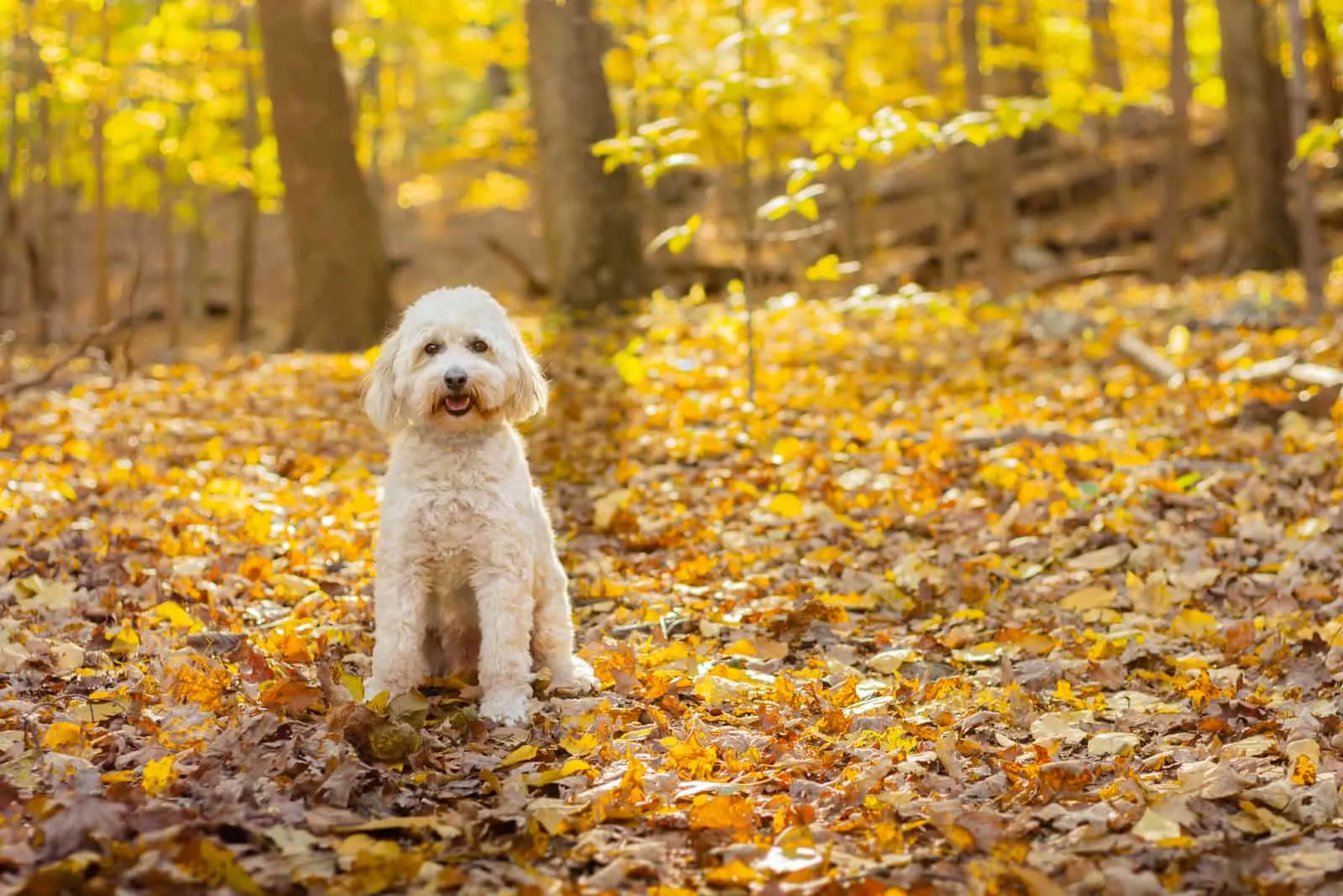 Let's begin with the famous Cucciolini – a Canadian breeder of F1B Labradoodles. Their puppies are bred to inherit soft and wavy fleece coats. And, not only are they the cutest pooches you will see, but the Cucciolini Labradoodles are amazing family pets with the kindest temperaments.
At Cucciolini, you can choose between medium and standard sizes. You can also choose between a variety of Doodle coat colors, ranging from Chocolate, Phantom, Reds, Apricot, Cream, Cafe-Au-Late, and Parti!
The Cucciolini team believes early socialization is the key to raising Labradoodles with the best personality traits.
Their puppies are home-raised, vaccinated, dewormed, and microchipped. When leaving for their forever home, each puppy is backed with a two-year genetic health guarantee.
But, the story doesn't end here. What makes Cucciolini Labradoodle breeders special is that their puppies have a therapeutic effect. These lovely pooches are loyal companions for the elderly, as well as for children with autism. They never fail to put a smile on everyone's face!
This ethical breeder is very active on all social media platforms. You can check out their Facebook page for more cute Labradoodle photos and updates!
Labradoodle By Cucciolini details
Email: [email protected]
Phone: 647-967-8779
Website: Labradoodle By Cucciolini
Location: Grimsby, Ontario
Facebook: https://www.facebook.com/labradoodlesbycucciolini.ca/
Instagram: https://www.instagram.com/labradoodles_by_cucciolini/?hl=en
Twitter: https://twitter.com/by_cucciolini
LinkedIn: https://www.linkedin.com/in/labradoodles-by-cucciolini-84a13a1a2/
Pinterest: https://www.pinterest.ca/doodlesbycucciolini/_created/
2. Arrowhead Labradoodles and Cobberdogs.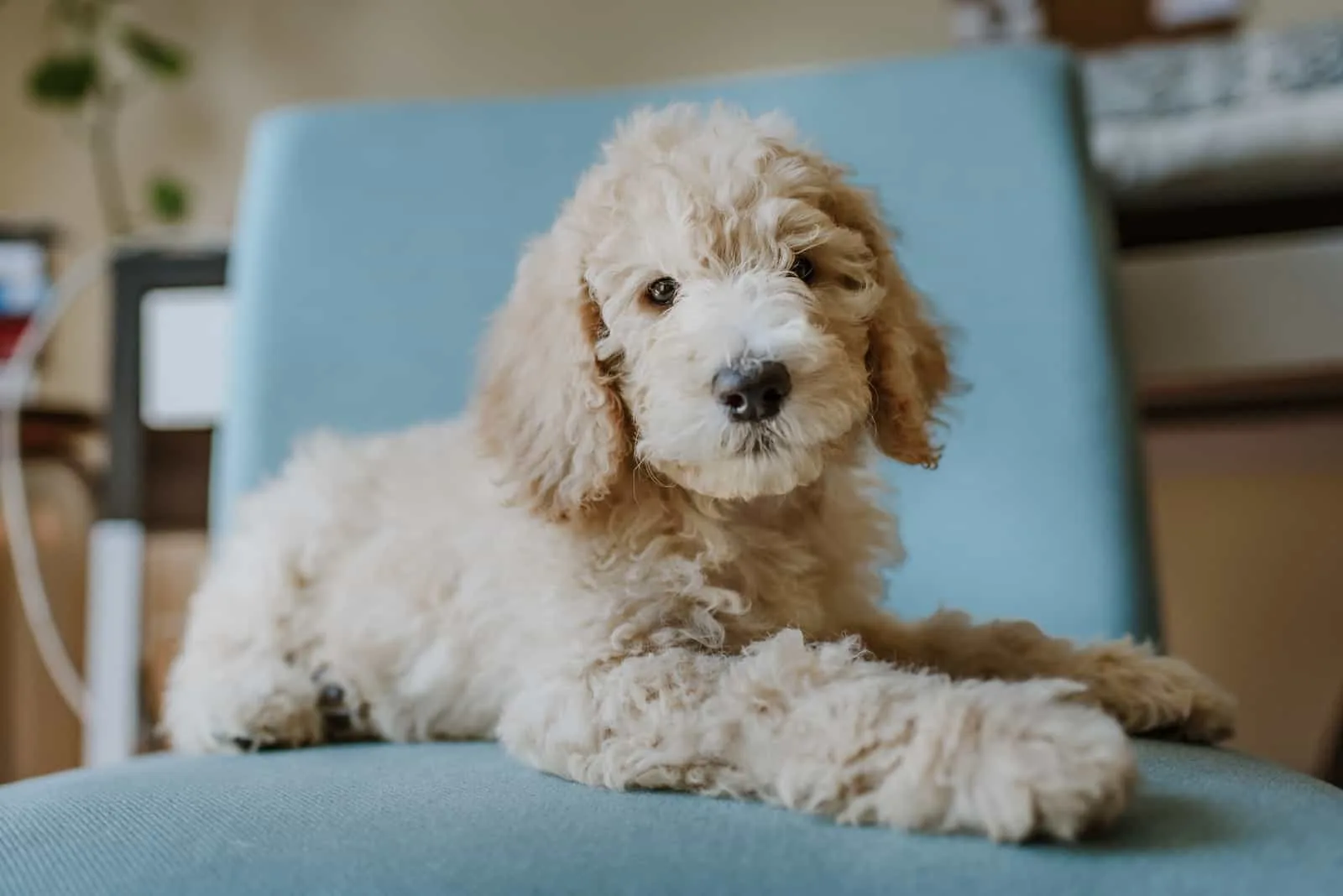 Did you know that "Cobberdog" stands for "Dog-friend" in Australian slang? Well, Australian Cobberdogs are described as purebred Labradoodles.
A Cobberdog is more than just a dog-friend – its primary purpose is to support their fellow humans through therapy and service.
The Arrowhead Labradoodles and Cobberdogs' breeders have been developing these intelligent designer dogs in a very loving environment.
Each family member is entirely devoted to taking care of Labradoodle puppies and making sure their needs are met.
Their dogs are low- to non-shedding and low dander shedding, making them perfect hypoallergenic companions.
Each Arrowhead Australian Labradoodle puppy is registered with the MDBA, and is backed with a genetic health warranty for the first thirty-six months of its life.
This certificate guarantees that the puppies are tested against hereditary health conditions such as hip dysplasia, kidney failure, and heart and liver diseases.
These adorable Labradoodle puppies live with the breeders for nine weeks until they are put up for adoption, and each puppy is spayed/neutered before leaving the breeder.
Once you have decided to place a reservation on one of their Labradoodles, you are required to make a non refundable deposit of $500.
This reputable Labradoodle breeder offers lifetime support for families that purchase their unique Labradoodle puppies.
Every year, the Arrowhead team organizes a fun meet-up for all the puppies that have been adopted from this breeder. Families with their Arrowhead Labradoodles happily join this event, as it is a great way to get together and meet new Labradoodle owners, as well as exchange Doodle experiences!
Arrowhead Labradoodles and Cobberdogs' details
Email: [email protected]
Phone: 519-343-3484
Website: Arrowhead Labradoodles Ltd.
Location: Gowanstown, Ontario N0G 1Y0, Canada
Facebook: https://www.facebook.com/erbluke/
Instagram: https://www.instagram.com/arrowheadlabradoodles/
3. Doodle Sweethearts.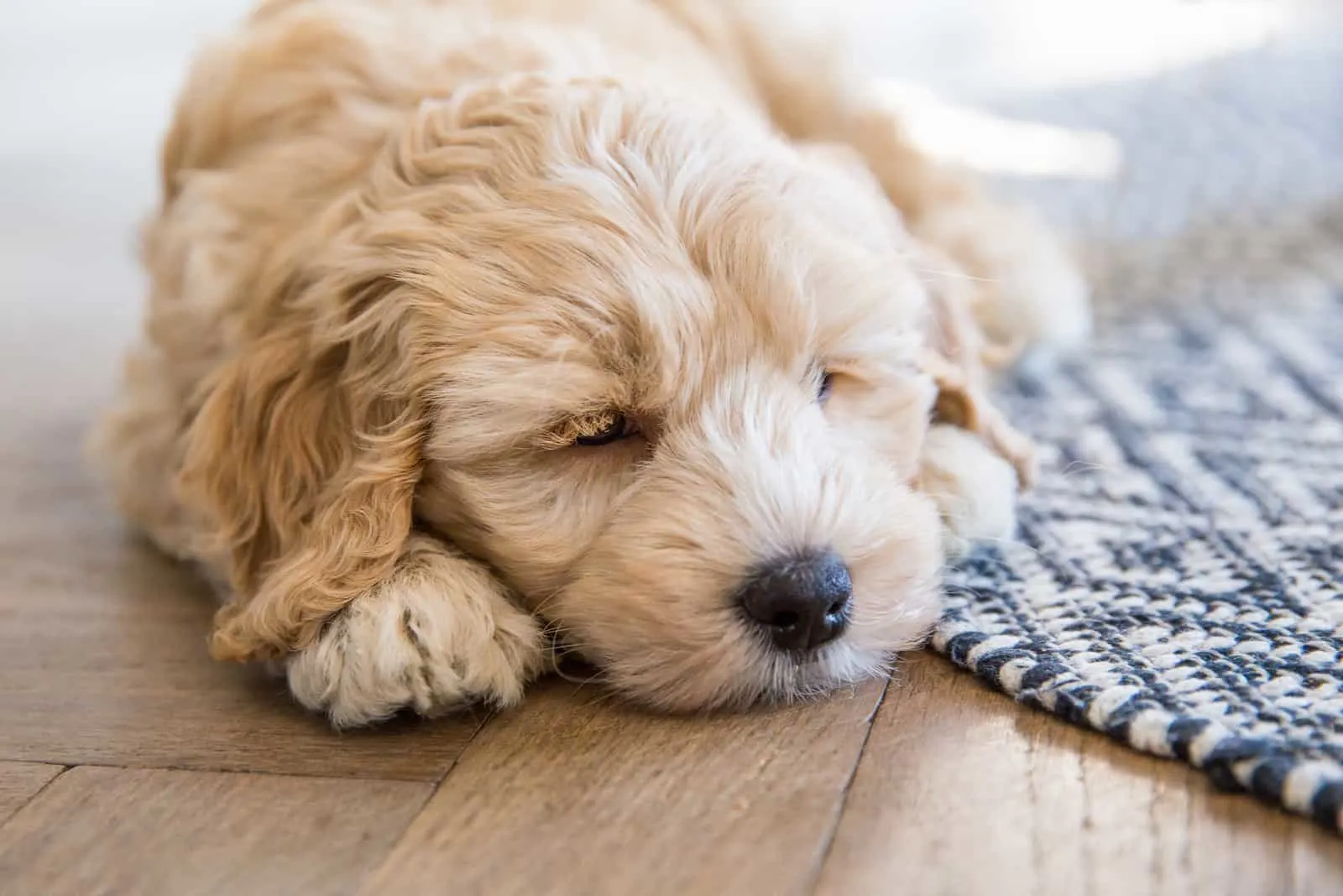 Doodle sweethearts is a small dog breeder based in Ontario that develops high-quality F1b Labradoodles and Australian Labradoodles.
Based in the countryside, their Labradoodles are raised on a spacious property that is surrounded by prosperous grasslands.
When it comes to caring about their Labradoodles, each of the seven family members has an important role.
These puppies spend each day with young children whose energy levels match those typical of Labradoodles. This only means that these teddy bear-like pooches receive a lot of healthy attention and affection!
Doodle Sweethearts has been breeding dogs since 2009. With a lot of experience and thoughtfulness put into the Labradoodle breeding program, this family of ethical breeders achieves only the best results.
Their lovely Labradoodles come in a variety of fluffy coat colors from the unique merle Labradoodle, to black, black parti, tri-color, lavender, chocolate, and many more Doodle colors.
All puppies undergo genetic health tests for hereditary diseases, as well as regular vaccination, deworming treatments, and microchip implantation.
Due to the fact that the Doodle Sweethearts' breeders put the dog's health as utmost importance, each Labradoodle puppy comes with a 24-month health warranty.
New buyers are required to sign a non-breeding agreement and a spay/neuter contract in which the new owner is obliged to spay or neuter their new Labradoodle by eight months of age.
Doodle Sweethearts' details
Phone: 519-291-6633
Website: Doodle Sweethearts
Location: Listowel, Ontario, Canada
Facebook: http://www.facebook.com/DoodleSweethearts
4. LTM Kennels.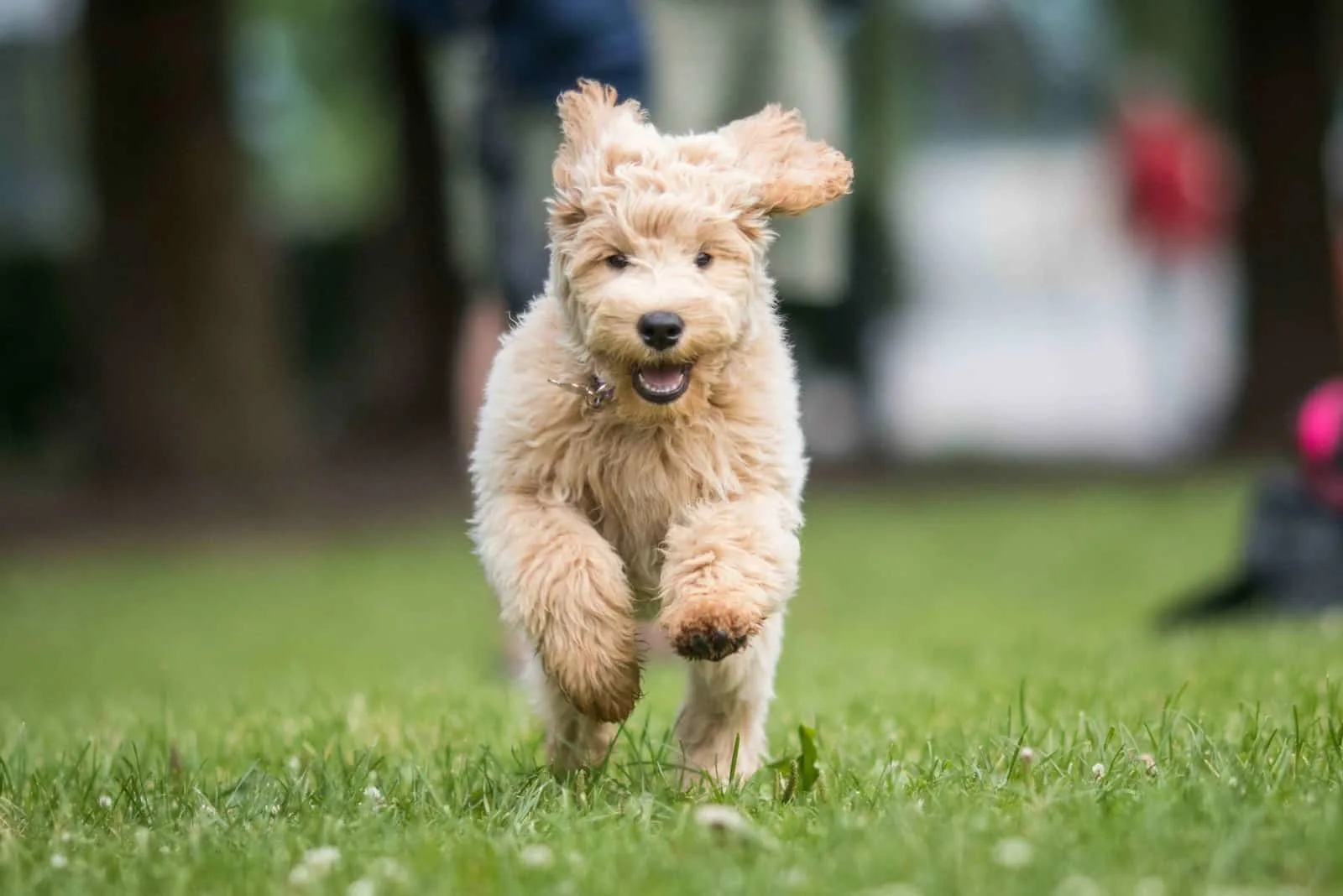 LTM Kennels takes pride in 25 years of experience in dog breeding. This small kennel breeds healthy and kind dogs with sound temperaments and charming looks.
Their puppies are raised in the countryside, enjoying nature's beauty and living life to the fullest! These dogs are well socialized, and they get along with all family members, as well as other pets.
As all reputable breeders do, LTM Kennels regularly takes their puppies for health screening tests. All LTM Kennel puppies are supported with a one-year health guarantee for hereditary diseases.
Alongside specialized health tests, these Labradoodles have received their necessary vaccinations, four deworming treatments, and are microchipped. New owners will receive all documentation and veterinary records.
Knowing the nature of the Labradoodle breed, this accountable breeder makes sure that the puppy's transition to its forever home is as carefree as possible. Every puppy comes with its comfort blanket, puppy food, and samples of yummy treats.
Alongside high-quality Labradoodles, LTM Kennels develops exceptional American Labrador Retrievers and Standard Poodles.
So, if you are deciding on getting a new Labradoodle puppy, the LTM Kennels breeder has so much in store for you!
LTM Kennels' details
Email: [email protected]
Phone: 519-270-3725
Website: LTM Kennels
Location: 541097 Concession 14 NDR, Chesley, Ontario N0G 1L0, Canada
Facebook: https://www.facebook.com/LTM-Kennels-1871304192945653/
5. Halton Hills Labradoodles.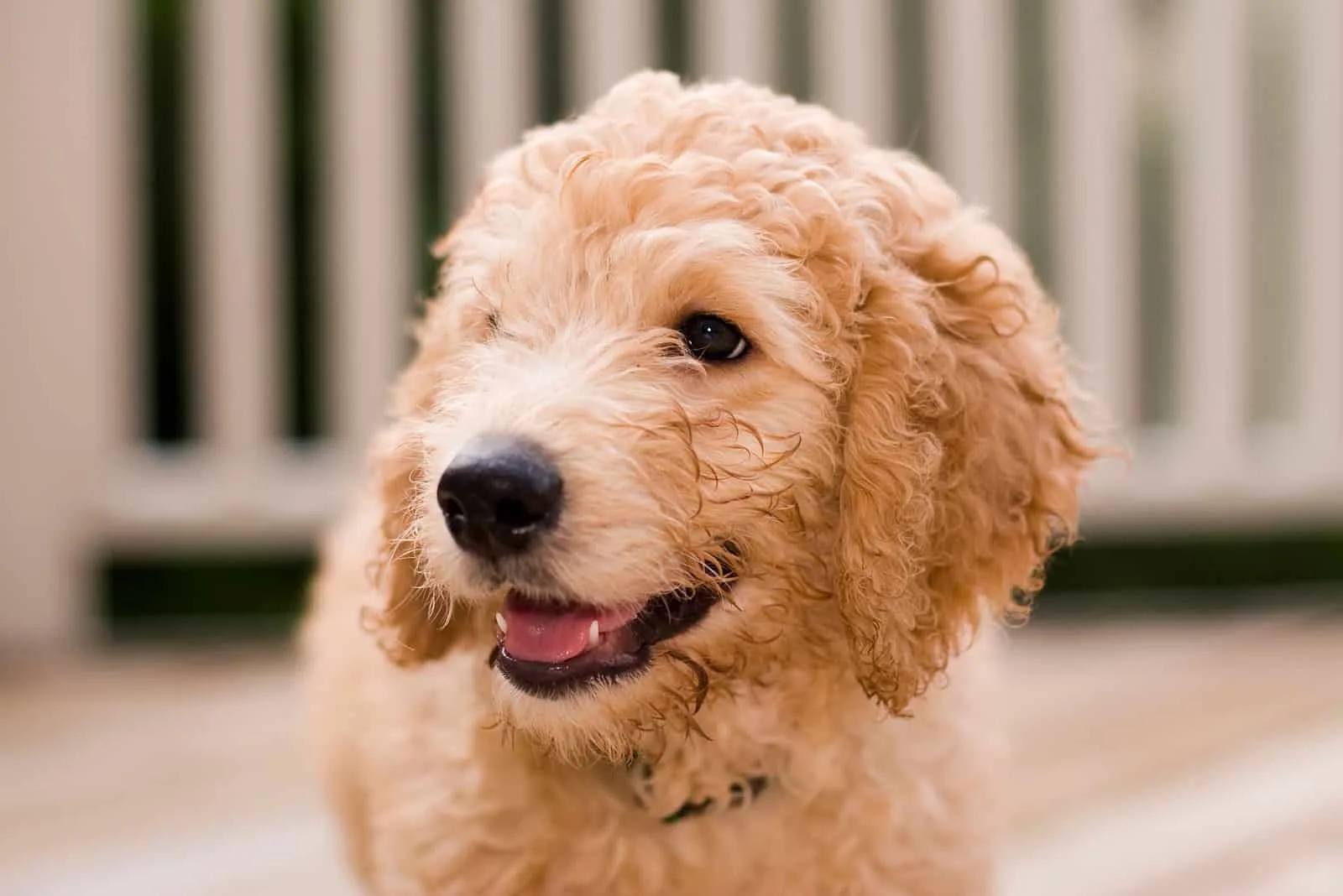 The first thing you will notice when you open the Hamilton Hills Doodles' website is a bunch of adorable Labradoodle puppies looking back at you! Next thing you know – you're completely in love with this breed!
Hamilton Hills Doodles, or HHD, for short, is a responsible Labradoodle breeder located in North Burlington, Ontario. Their puppies are home-raised, and they spend most of the time discovering new smells and sounds inside and outside the house.
Socialized from a very early age, these doodle puppies have already mastered crate training and basic commands by the time they get to their new home.
Besides breeding wonderful Labradoodles in all sizes and colors, this breeder also develops healthy F1, F1b, and F3 Mini and Medium Bernedoodles. But, that's not all! HHD specializes in breeding F1 and F3 Mini and Medium Sheepadoodles as well.
The starting price for a HHD Labradoodle puppy is $4000. Rare and unique coat colors may cost extra. Coat patterns like Merle, Tri-color, and Phantom cost $4500.
Each puppy is vaccinated and microchipped by a professional veterinarian. Deworming treatments are done by both the breeder and the vet.
HHD offers a one-year health guarantee for their puppies. As a new buyer, you are required to sign a non-breeding contract as well as place a $500 deposit for puppy reservation.
Their Labradoodles are sold on a "first come – first serve basis". So, remember to check for upcoming litters on their website!
Halton Hills Labradoodles' details
Email: [email protected]
Website: HALTON HILLS DOODLES
Location: 6261 Guelph Line, Burlington, Ontario L7P 0A6, Canada
Facebook: https://www.facebook.com/Halton-Hills-Labradoodles-425759520789615
Instagram: https://www.instagram.com/haltonhillsdoodles/
6. Dare to Dream Labradoodles.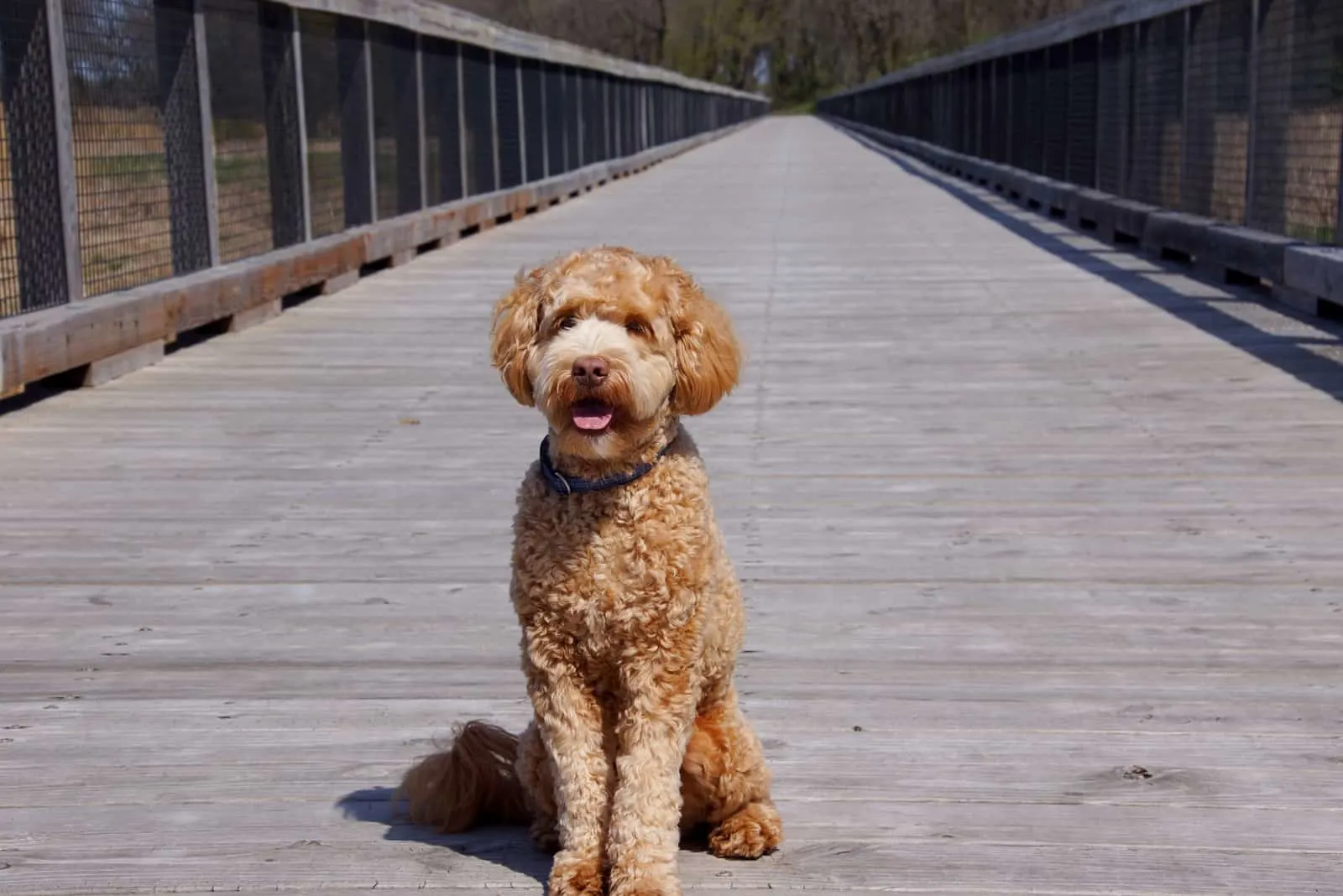 Dare to Dream is a small, family Labradoodle breeder that raises their pups at home. From birth to eight weeks of age when they are ready to meet their new families, these Doodles have already adjusted to living inside the house.
In order to develop such wonderful pups, Dare to Dream breeders have their whole family engaged in raising and taking care of their beloved Labradoodles.
Living out in the country, these fun-loving furballs have all the freedom they want. Running, playing, barking, chasing, and rolling are all the daily activities that Dare to Dream Labradoodles are used to.
Usually, this breeder produces up to four litters per year. Due to the fact that their puppies are high in demand, you should reserve your Labradoodle puppy as soon as possible!
All puppies are registered with the Australian Labradoodle Association of America (ALAA), and are health tested for genetic diseases.
Each parent dog that's selected into the breeding program undergoes a series of tests that include eye, joint, heart, and patella examination certified by the OFA.
Each puppy comes with a three-year health guarantee against hereditary health issues, which includes all up-to-date veterinary records.
Potential buyers are required to fill out a puppy application questionnaire in which they prove to be eligible for owning a Labradoodle puppy.
After approval of the application, the new owner is required to pay a $500 non-refundable deposit for puppy reservation.
The cost of a Dare to Dream Labradoodle is $3500. Vaccinations, spaying/neutering, deworming treatment, and a microchip are included in the price.
Puppies are sent to their forever home with their personal belongings like toys and blankets. They also come with personalized collars! How cool is that?
The Dare to Dream breeders are open to guardian homes for their breeding males and females. You can find more information about this amazing breeder in the links below.
Dare to Dream Labradoodles' details
Email: [email protected]
Phone: 905-765-6686
Website: Dare to Dream Labradoodles
Location: Caledonia, Ontario, Canada
Facebook: https://www.facebook.com/Dare-to-Dream-Labradoodles-144940949000851/
7. Bluevale Meadows Australian Labradoodles.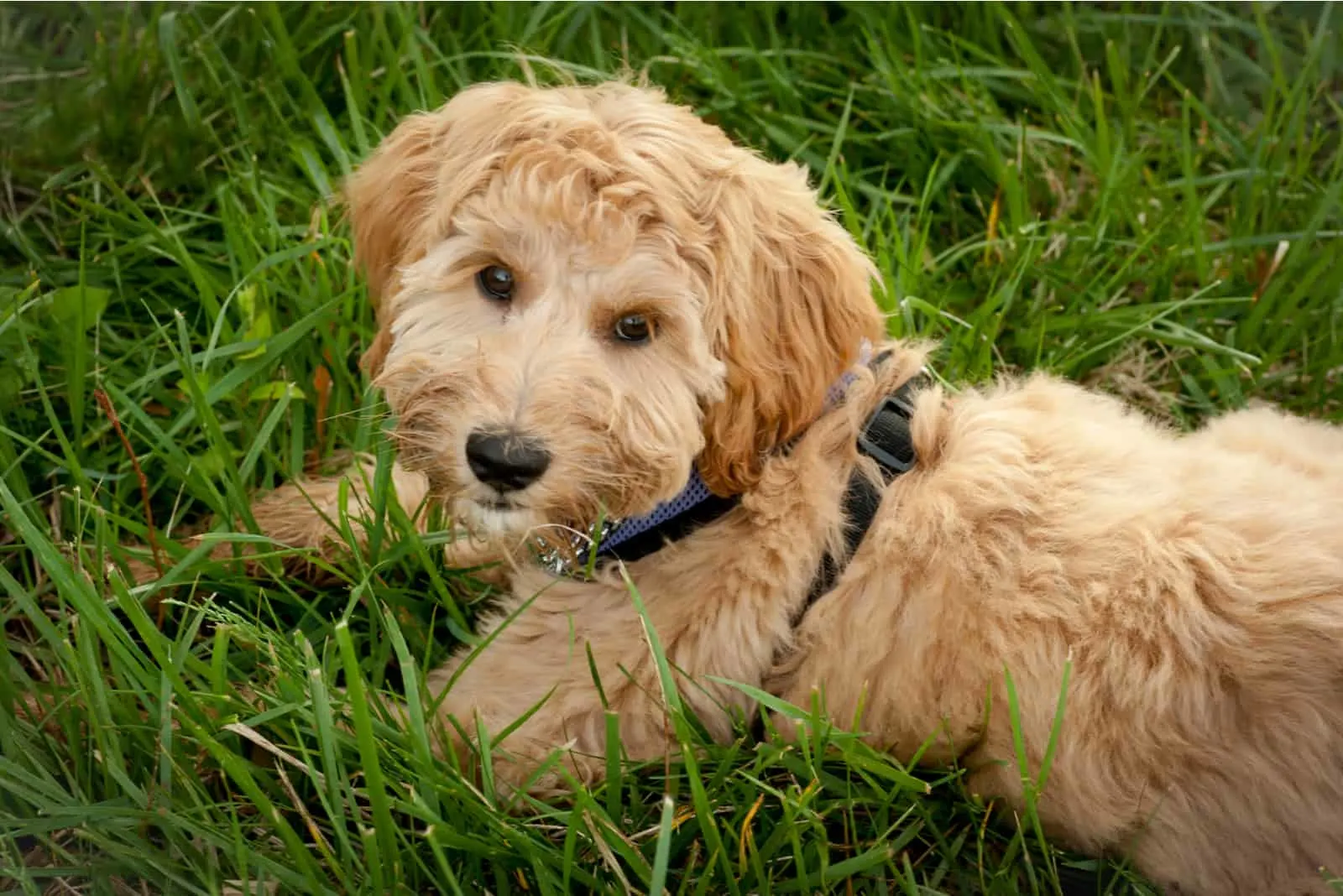 Just like the previous Labradoodle breeder, Bluevale Meadows raises their lovely Australian Labradoodles at home.
Dedicated to developing the healthiest and happiest little Labradoodles, the Bluevale Meadows family never ceases to amaze.
So, what makes Bluevale Meadows so special?
Labradoodle parents are carefully selected in the breeding program. Health is the main priority and trait that is looked after when it comes to choosing the right parent dog. Alongside health, this breeder aims to achieve the versatile temperament that is unique only to the Labradoodle breed.
Throughout selective breeding, their Labradoodles acquire amazing people-skills. Paw lovers who are in search of high-quality therapy and service dogs happily choose the Bluevale Meadows breeder.
Bluevale Meadows Labradoodles are quite the dazzling pups! Their coat is so fluffy and soft that it seems as if they are living teddy-bears!
Potential buyers may choose between a pinwheel of Labradoodle colors. Cream, Medium Apricot, Chocolate, Apricot/Caramel, Red with white patches, and Caramel with a tuxedo chest are just a few colors and patterns among many that Bluevale Meadows has to offer.
Bluevale Meadows Australian Labradoodles' details
Email: [email protected]
Phone: 519-335-3006
Website: https://www.bluevalemeadowsaustralianlabradoodles.com/
Location: Wingham, Ontario, 2.5 hr drive West of Toronto, Canada
Facebook: https://www.facebook.com/BVMDoodles/
8. Canadian Chocolate Labradoodles and Bernedoodles.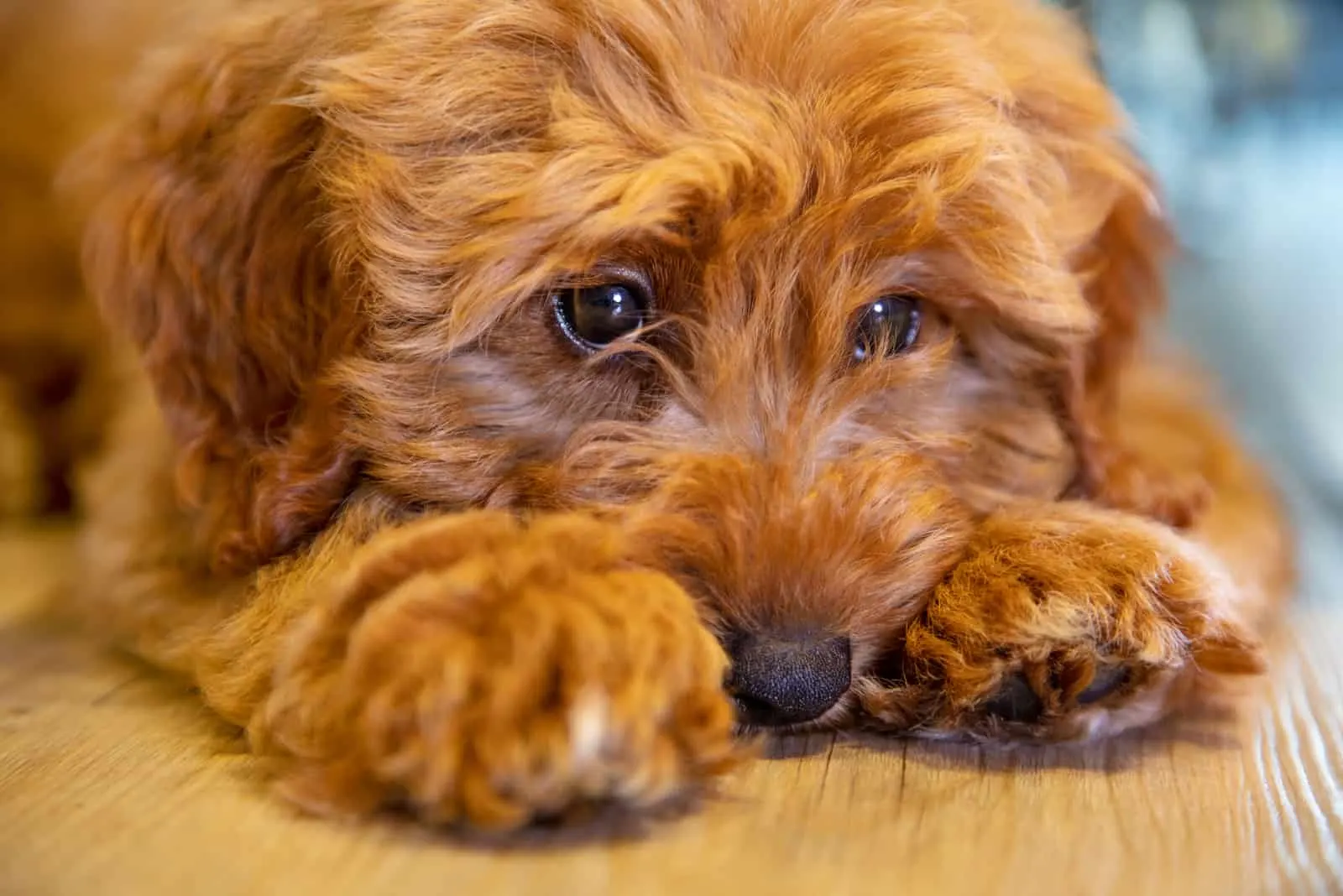 Canadian Chocolate Labradoodles and Bernedoodles, or CCL&B, for short, is a reputable breeder located in Burlington, Ontario.
These Labradoodles are very special puppies. They are raised at home and socialized as early as three weeks of age.
With wonderful temperaments, their puppies are acclimatized to different external stimuli such as loud noises, other dogs barking, and interaction with people and other animals.
Future owners are required to fill out a puppy application form on the Canadian Chocolate Labradoodles and Bernedoodles' website.
These reputable breeders want to make sure their lovely puppies go to loving and caring forever homes. In case you want to reserve a puppy from their litter, a $500 deposit is obligatory.
What makes these breeders stand out is that they offer puppy transport by plane or car across Canada.
All of their puppies are regularly health tested. This includes genetic health tests for specific diseases the Labradoodle breed is prone to.
New owners can rest easy because these ethical breeders have their puppies vaccinated, dewormed, and microchipped. Alongside veterinary records, a two-year health guarantee is provided.
Puppies are sold from $3500 to $4500, along with a spay/neuter contract.
Canadian Chocolate Labradoodles and Bernedoodles' details
Email: [email protected]
Website: Canadian Chocolate Labradoodles and Bernedoodles
Location: Burlington, Ontario, Canada
Facebook: https://www.facebook.com/Canadian-Chocolate-Labradoodles-and-Bernedoodles-180767931972024
Instagram: https://www.instagram.com/cclpuppies/?hl=en
9. High-Time Australian Labradoodles.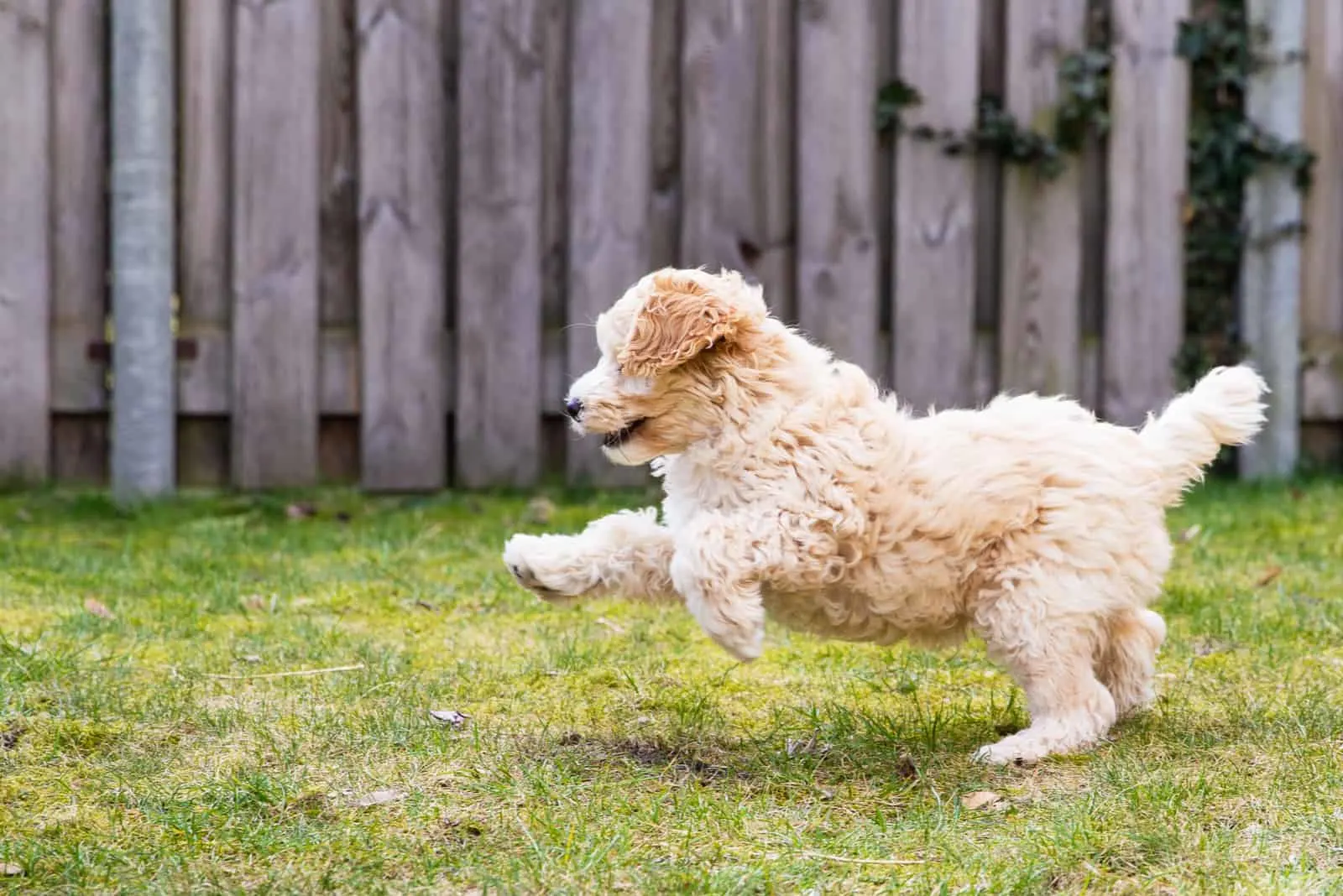 High-Time are small breeders known for breeding authentic multigenerational Australian Labradoodles.
Their dogs are home-raised in a very loving environment. All of their Labradoodles are considered family members, and these wonderful breeders even take them traveling!
That being said, their puppies are accustomed to all kinds of noises, smells, different people, and animals. Highly socialized from a very young age, High-Time Labradoodles make great companions for all kinds of Doodle lovers!
Labradoodle litters are occasionally available, and you can keep checking this breeder's website for upcoming Labradoodle litters.
These ethical breeders value quality over quantity. And, although their litters are occasionally available, each Labradoodle puppy is thoroughly checked for hereditary and other diseases.
All High-Time Australian Labradoodles receive their first shots, deworming treatments, and a microchip.
High-Time Australian Labradoodles' details
Email: [email protected]
Phone: Home 519 725 4965 / Cell 519 313 0718
Website: High-Time Australian Labradoodles
Location: 561 Waterton Dr, Waterloo, Ontario N2V 2K5, Canada
Facebook: https://www.facebook.com/HighTimeAustralianLabradoodles/
Pinterest: https://www.pinterest.com/found1farm/australian-labradoodle/
10. Great Scott Labradoodles.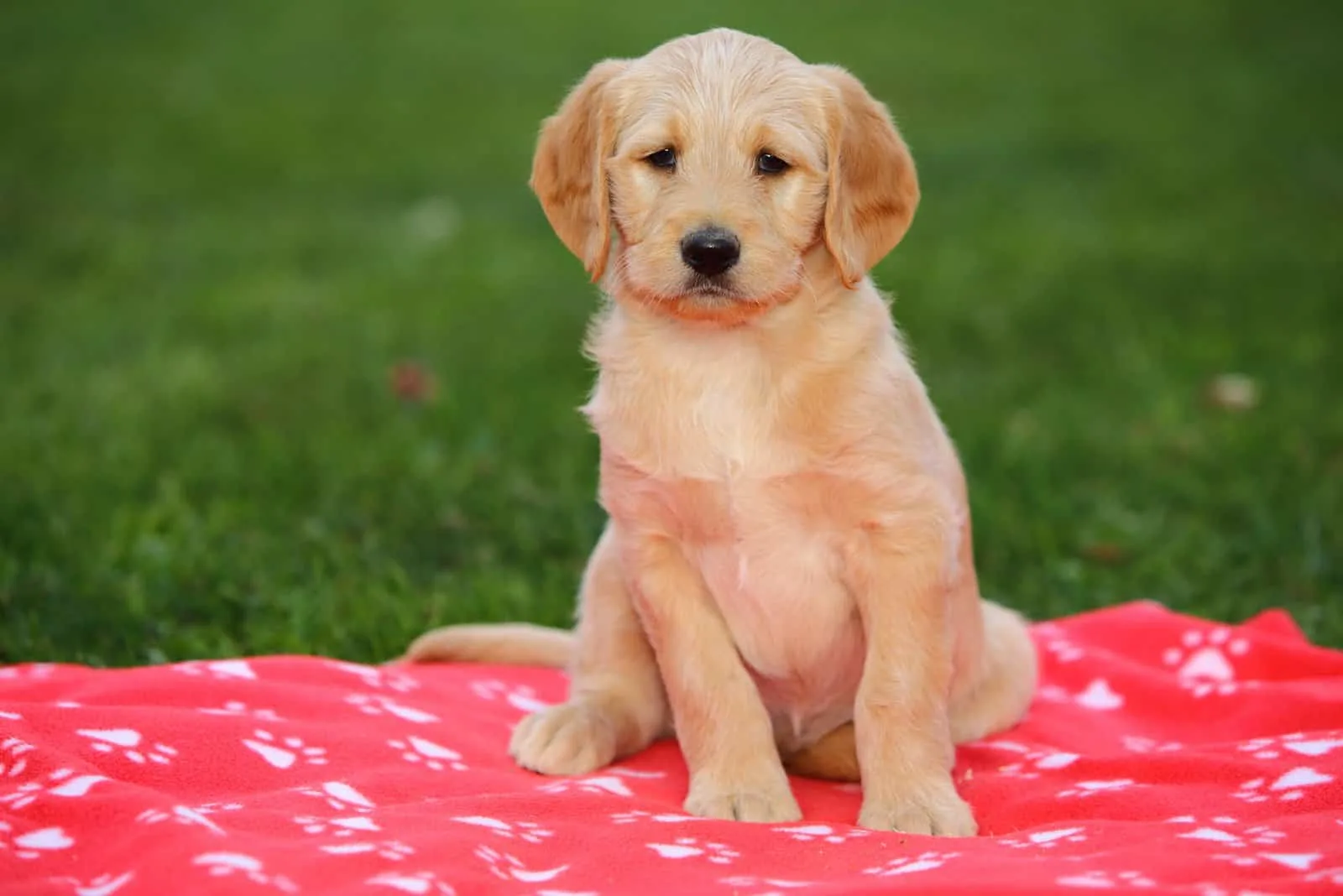 Great Scott Labradoodles is an incredible Labradoodle breeder based near Ottawa.These breeders pay close attention to developing the healthiest puppies with the best lineage. Health, temperament, and dazzling appearance are what make Great Scott Labradoodles exceptional.
A $500 deposit is needed in order to reserve a Great Scott Labradoodle. Their puppies cost $3125, along with all health tests, documents, and treatments.
Great Scott breeders also provide puppy delivery, so whether you are located in Canada, the U.S., or even Europe, these wonderful breeders can arrange puppy transportation by air.
Their puppies are ready for adoption when they are six to seven weeks old. Prior to that, the application and reservation should be completed.
Great Scott Labradoodles come with a two-year health warranty, registration with the ALAA, veterinary records (vaccination, deworming, microchip), a puppy packet (blanket, sample treats, collar, leash), a fifth-generation Pedigree Certificate, as well as one-month of Trupanion pet insurance.
These reputable breeders provide lifetime support in the form of advice and tips for caring for your new puppy.
You can find all purchase information, as well as updates on upcoming litters on their website. If you are interested in buying a Great Scott Labradoodle, these ethical breeders will be happy to hear from you!
Great Scott Labradoodles' details
Phone: 613-323-3780
Website: Great Scott Labradoodles
Location: Kemptville, Ontario, 20 minutes south of Ottawa
Labradoodle Puppy Price In Canada
On average, a Labradoodle puppy from reputable breeders will cost between $2000 and $5000. Now, you may be wondering why a crossbreed would cost so much?
Well, Labradoodles are very high in demand. In fact, they are so sought after that many Doodle lovers even consider them a pure breed.
Due to the fact that all reputable breeders put a lot of effort into quality over quantity, the price of their Labradoodles goes way up.
All health checks, treatments, feeding, training, genetic tests, and care that is put into raising an eight-week-old Labradoodle requires a lot of time, money, and dedication.
It's always better to add some bucks for a high-quality puppy rather than opt for a puppy from an unverified breeder.
Final Thoughts
A new Labradoodle puppy will be a great addition to your family! We are probably as excited as you can get about getting a new puppy, but we can't stress enough how important it is to choose the right breeder first.
So, instead of searching for a puppy – search for a reputable breeder!
We strongly advise you to do as much research as possible and avoid unreputable dog breeders. Nowadays, there are too many scammers that will use your love for dogs and make you regret wanting to own one.
Considering that our main goal is to help you find the most reputable Labradoodle breeder in Ontario, we hope you have found this article useful.
Related Articles:
• Best Chihuahua Breeders in Ontario
• Goldendoodle Breeders in Ontario