Have you heard about Kindfull dog food? Word on the streets is that this dog food is the tastiest of them all!
Well, Kindfull dog food might be tasty and affordable, but is it healthy for your pooch?
For those who have not yet heard about this pet food, Kindfull dog food is a new brand of pet food that is becoming famous for affordable prices and tasty flavors that many fluff balls across the U.S. seemingly enjoy.
In our Kindfull dog food review we are going to talk about the good and bad sides of this state-of-the-art dog food.
Besides describing the ingredients, we are also going to answer some of the most frequently asked questions from pet owners that are thinking about purchasing Kindfull dog food.
Due to the fact that this is a new brand of pet food, this Kindfull dog food review will be helpful for owners who are not sure whether or not to give it a try.
Kindfull Dog Food Review: First Glance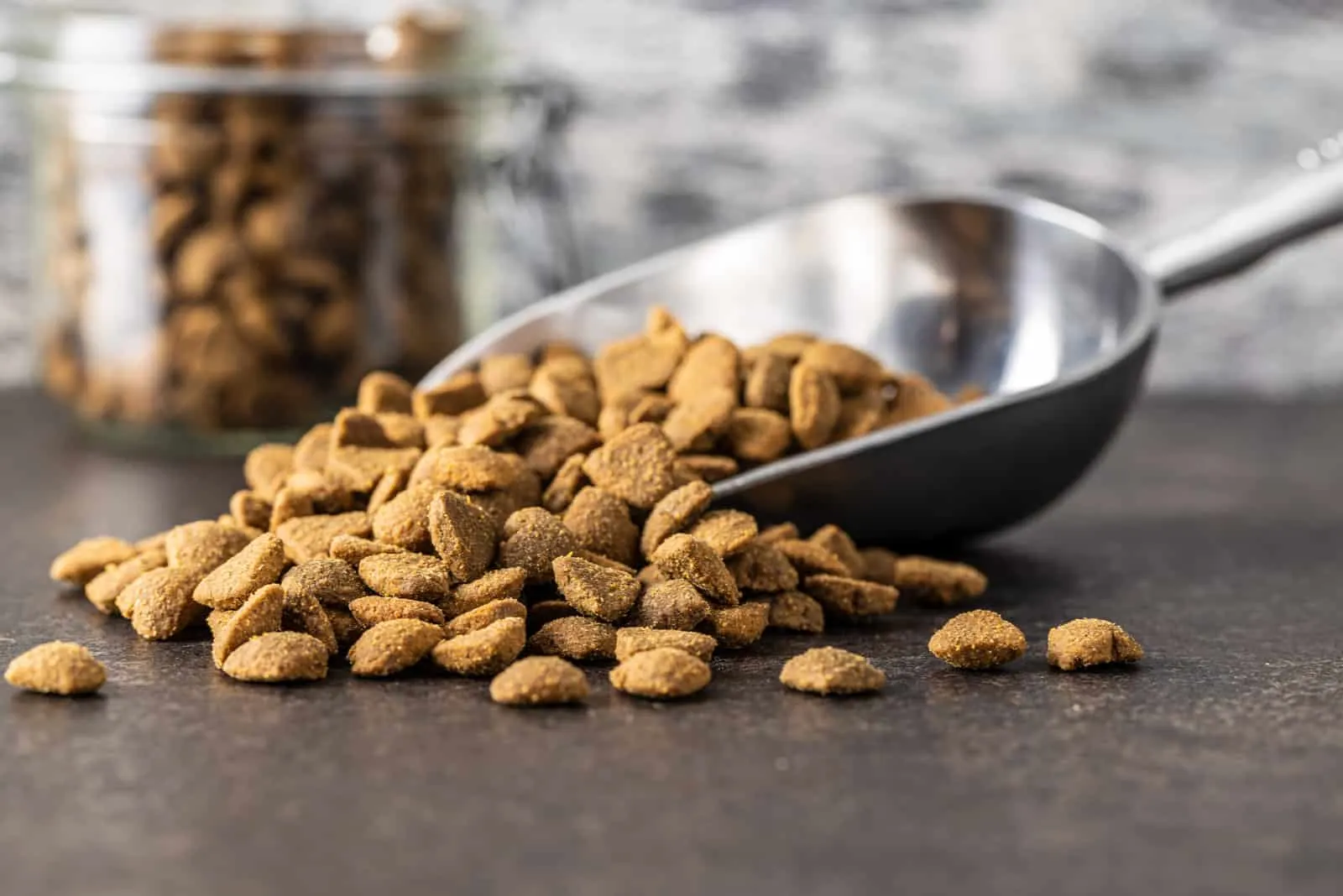 Okay so far we know that the Kindfull dog food label is new to the market and that it is aired and sold at Target.com. But, as responsible dog owners, all we really want to know is whether or not this dog food is good. I mean, it costs less than a dollar, how can Kindfull dog food be good?
Well, the price of dog food does not always determine the quality of it. Kindfull dog food consists of everything that your dog needs for healthy growth and development.
However, there still hasn't been enough time to see if this dog food has had any bad health effects on someone's beloved dog. When compared to the worst dog food on the market (that is also affordable), Kindfull dog food seems to be the complete opposite.
This is why we have decided to study the ingredients list of Kindfull dog food, have our dogs get a taste, and give our honest review.
I know that our dogs can't speak, but they really helped us make this Kindfull dog food review!
Is Kindfull A Good Brand Of Dog Food?
Answering blandly whether or not a certain type of dog food is good is not a way to go. Sometimes, even the most high-quality dog food won't be "the best food" for your pooch.
So instead of answering "Kindfull is a good/bad pet food brand", we're going to let you give the final decision.
From our side, reading about positive experiences of pet owners who have introduced Kindfull pet food to their lovely four-legged friends made us wonder "What makes Kindfull dog food so special?"
Well, judging by the list of quality ingredients and the cruelty-free manufacturing, Kindfull dog food is overall good for your pooch.
Who Makes Kindfull Dog Food?
Kindfull dog food is Target's private label that is made in the USA. It is developed by pet-nutrition experts and veterinarians, making it a well-rounded pet product.
In an effort to give pet parents a one-stop shop for all their requirements, Kindfull joined other Target-owned brands such as Boots & Barkley, and seasonal owned-brands from Sun Squad, Hyde & EEK! Boutique, and Wondershop.
Although new to the market, Kindfull dog food quickly became popular for their low retail prices and eye-catching packaging.
They launched the Kindfull pet food in August, 2021 and have been going strong up to this day. Although usually found in Target, Kindfull dog food is slowly but surely hitting grocery stores because of its increase in popularity and high demand.
Is Kindfull Dog Food Safe?
When we take a look at the ingredients list, there are no ingredients that are harmful for your dog.
The fact that Kindfull dog food doesn't contain any artificial colors, additives or fillers, makes it all the more safer.
But, there have been several concerns and question marks about the safety of Kindfull dog food products.
This took place following the product's original release, when the World Small Animal Veterinary Association (WSAVA) protested that Target had "refused" to identify the developer of Kindfull dog food and recognized veterinarians.
For reference, WSAVA approves and recommends several pet foods such as Eukanuba, Purina Pro Plan, Royal Canin, Iams, and Hill's Science Diet that most dog owners stick to.
Is Kindfull AAFCO Approved?
Yes! Kindfull dog food and cat food is analyzed and approved by The Association of American Feed Control, or AAFCO for short.
To check whether or not Kindfull dog food is AAFCO approved, just check the back of the dog food package. AAFCO approval is stated on the back of each Kindfull dog food product.
The AAFCO approval of Kindfull dog food guarantees that the products are safe for your pooch to consume.
What Are The Ingredients In Kindfull Dog Food?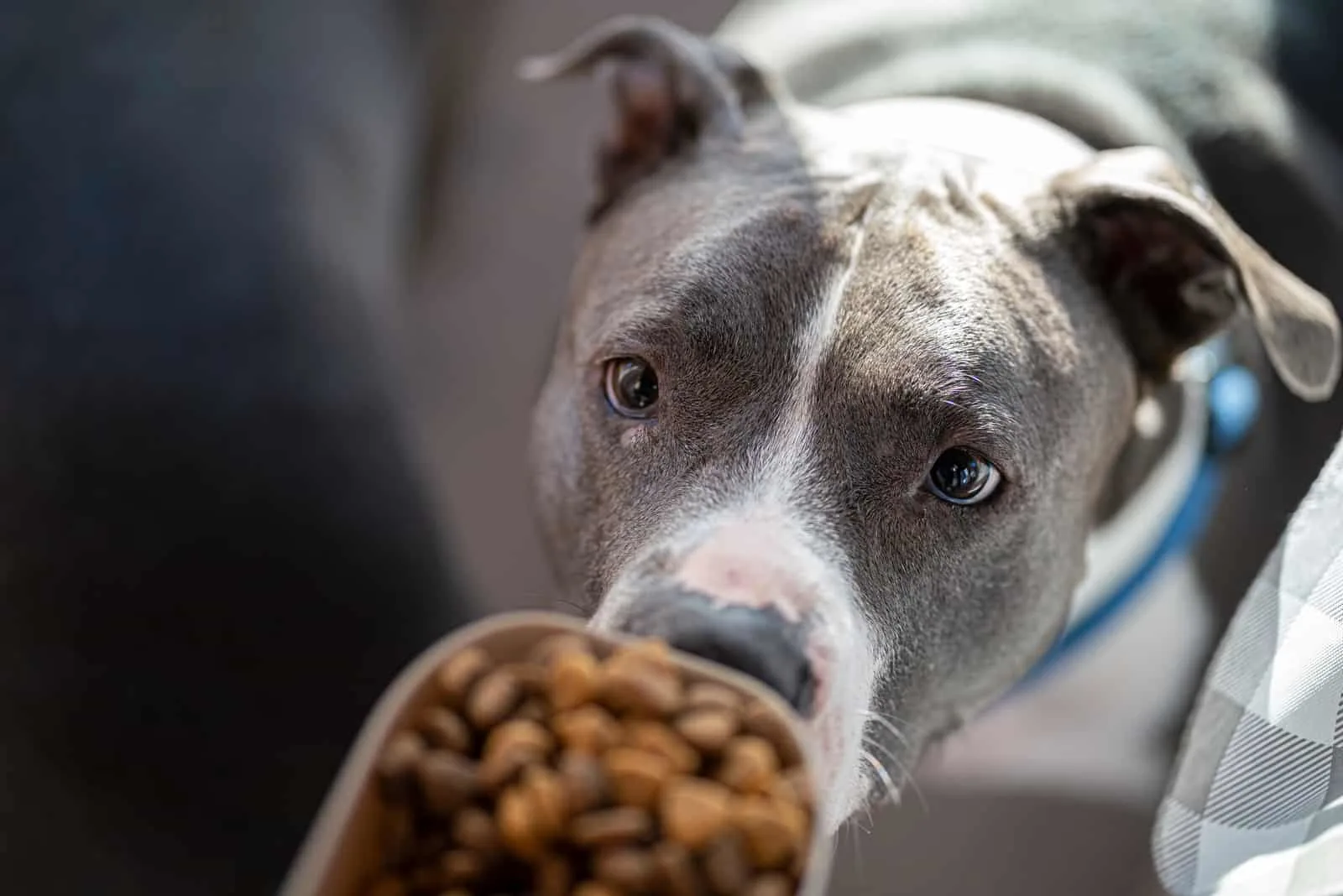 We have finally come to the ingredients list of Kindfull dog food that is packed with healthy goodies!
Here are some Kindfull dog food ingredients that we want to talk about more:
Protein
Let's start with the first ingredient that is the most important. Can you guess what it is?
It is meat of course! High-quality meat is the best source of protein for our lovely pooches!
Protein is the most important food ingredient in all dog foods, but it is only beneficial for your dog if it is high in quality.
Due to the fact that protein is extremely important in a dog's diet, the first ingredient in Kindfull dog food is meat! The first ingredient in dog food tells us that it is the most prevalent component out of all others.
Having said that, Kindfull dog food features different protein sources:
1. Poultry: chicken or turkey
2. Pasture-raised beef
3. Wild-caught fish
So far we know that without high-quality protein in the diet, there is no healthy muscle mass. Besides that, protein is an important source of energy which acts as fuel to your dog's body!
Kindfull dog food consists of three different animal proteins that are good for your dog's skin and hair, muscle growth, and tissue repair.
On a dry matter basis, adult dogs should consume at least 18% of protein. However, together with other crucial macronutrients, your puppy's meal should contain between 22.5% and 32% protein.
Having said that, Kindfull dog food consists of 24% of crude protein, which is considered a healthy amount.
Fats
Whenever dog owners hear the word "fat" they normally link it to something negative. Well, that's completely understandable. But, I want to talk about healthy fats that are found in Kindfull dog food.
Healthy fats are referred to as healthy fatty acids that are present in high-quality dog food, and Kindfull pet food has plenty of them in their ingredients list.
Kindfull dog food is rich in two most important healthy fats that are important for your dog's growth, development, and overall health condition:
• omega-6 (2,2%)
• omega-3 (0,8%)
Research shows that healthy fats provide more energy than carbohydrates and proteins which makes them a very important ingredient to have on the list.
Vitamins And Minerals
Besides healthy proteins and fats, Kindfull dog food is packed with essential vitamins and minerals to help boost your dog's immune system.
Vitamins A, D3, E and B12 make the majority of healthy ingredients that your pooch needs in a meal.
These vitamins go along well with other nutrients such as minerals.
Kindfull dog food consists of all necessary minerals that include: Iron, Glucosamine, Copper, Selenium. Potassium, Phosphorus, Zinc, and Calcium,
Calcium and phosphorus are essential macrominerals for proper dog nutrition because they are needed for normal bone and tooth development and maintenance. On the other hand, iron serves several functions, the most important of which is to transport oxygen throughout the dog's body.
Are Kindfull Dog Foods Organic?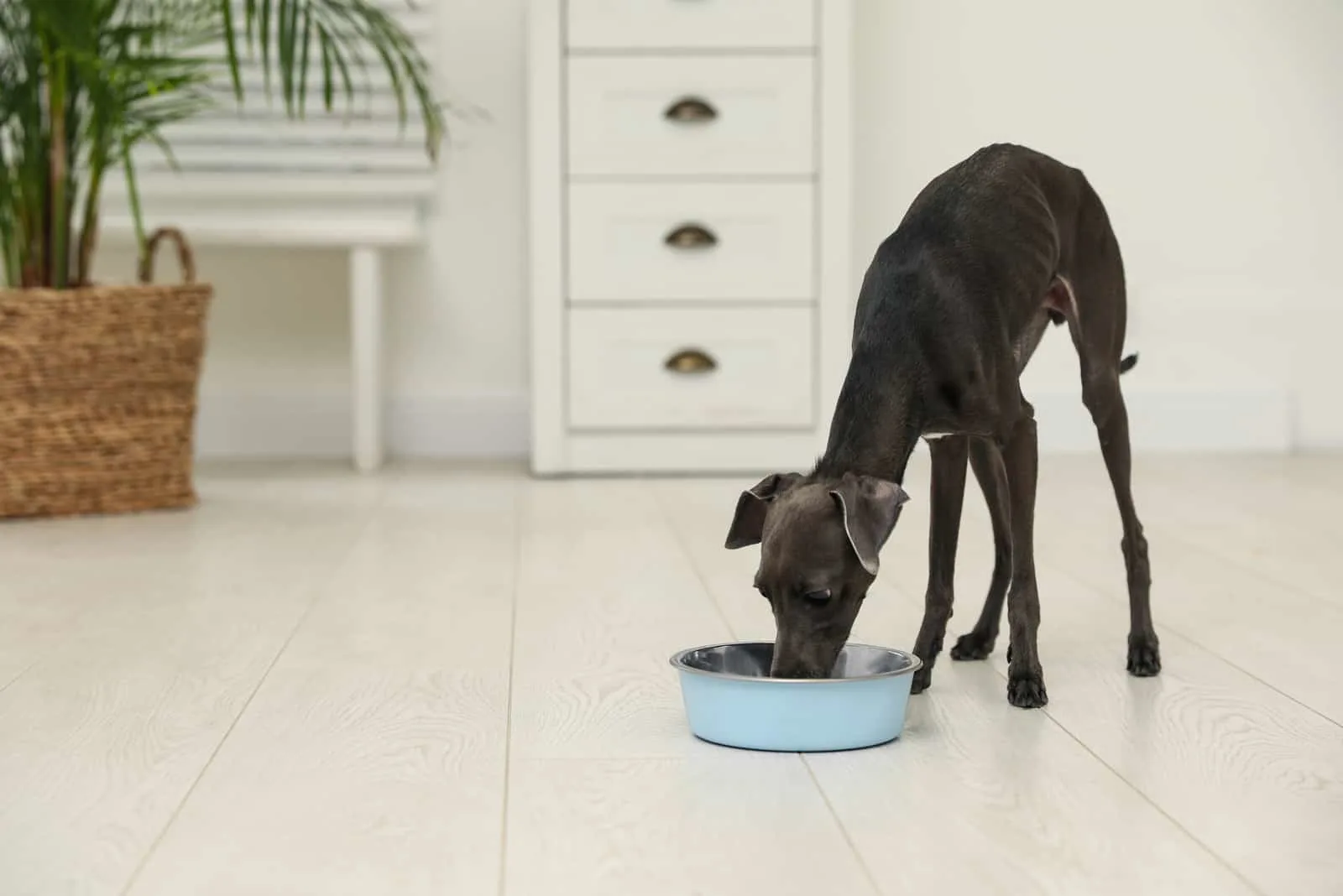 Kindfull pet food company focuses on cruelty-free farming and using organic farming techniques. So yes! Kindfull dog food is organic!
Genetically modified organisms (GMOs) are not used in the production of Kindfull dog food, which is cultivated without the use of synthetic chemicals like pesticides, preservatives, and fertilizers.
Organic meat in the Kindfull dog food is produced by animals that have not been given antibiotics or growth hormones.
Is Kindfull Dog Food Grain Free?
While Kindfull dog food is free from by-product meals such as soy, corn, and wheat, it is not grain-free.
Kindfull dog food features several flavors and all contain grains (rice, barley) that are frequently found on the ingredients list of other affordable dog food.
Grains are high in nutrients and contain carbohydrates, fat, and antioxidants. That is, grains that are found in Kindfull dog food are good for maintenance of healthy coat and skin, they are also good for your dog's immune system.
We simply mean dog food that contains grains when we say "regular dog food." Many dog owners continue to prefer grain-free dog food.
Regular dog food contains a diverse range of ingredients that contribute to a high nutritional profile.
Omega-3 fatty acids, potassium, and magnesium are just a few of the nutrients found in grains in Kindfull dog food that can be absent in grain-free options. Additionally, complex carbs give your dog a lot of the energy they require to keep active.
Besides meat, grains can also be a good source of protein for your Fido. Finally, fiber is essential for your dog's health and can be found in large quantities in the grains.
And no, grains don't make your dog's poop grainy — they actually help form healthy dog poop!
How Many Types Of Kindfull Dog Food Are There?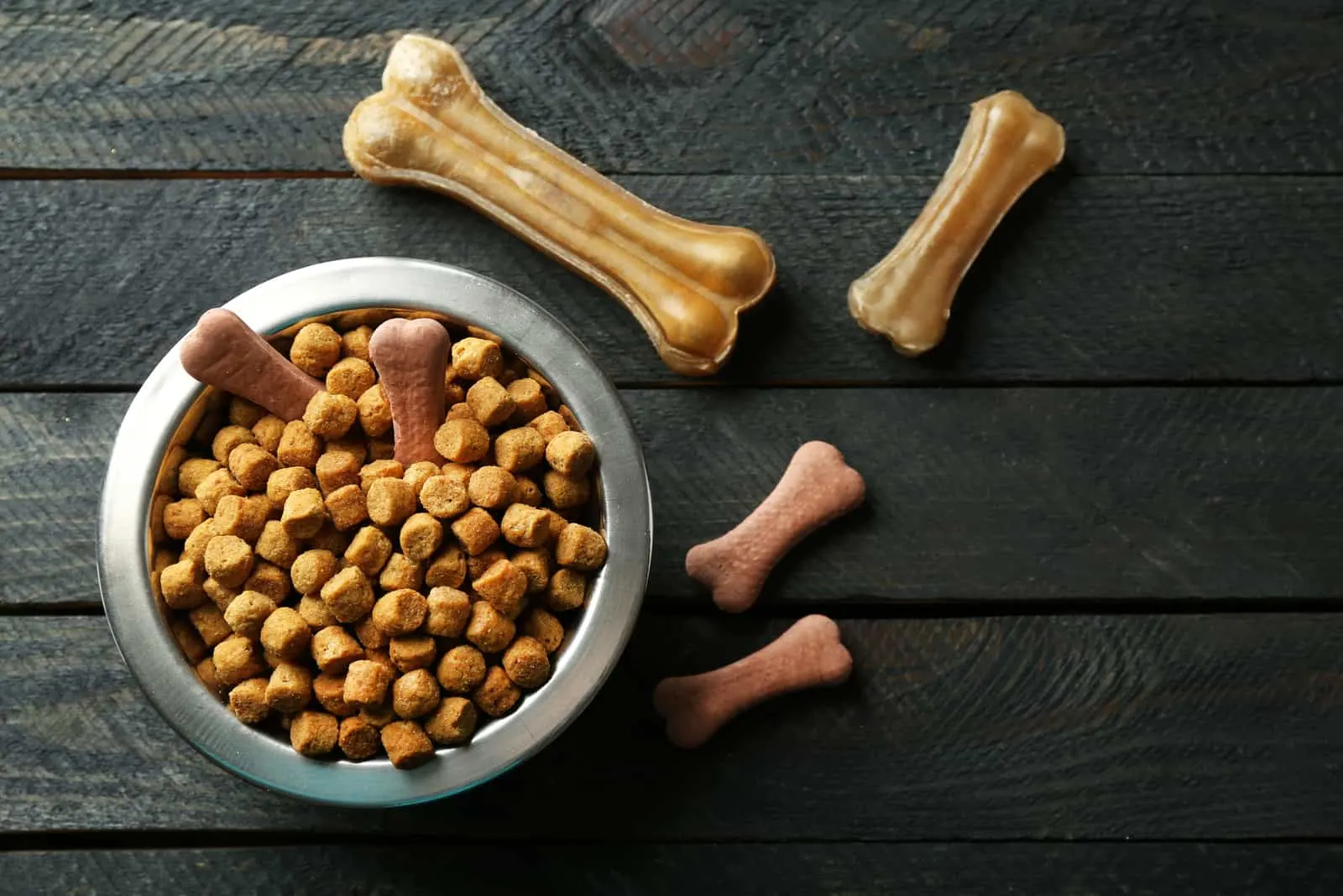 Kindfull dog food labels surprised dog owners with their versatility. Not only do they offer dry kibble and wet dog food, but Kindfull produces tasty dog treats and meal toppers.
You can find Kindfull dog food for dogs of all life stages — from the tiniest puppies to senior dogs.
But, that's not all. Kindfull dog food is specially designed for different dog breed sizes. So if you happen to own a small dog, there is a wide range of Kindfull pet products that you can purchase.
If you own a large breed of dog, you don't have to worry about the small packaging — Kindfull dog food comes in various package sizes.
If your dog is transitioning from another brand of dog food, make sure that the transition process to Kindfull dog food goes slowly. Slowly introduce your dog to Kindfull dog food (and any kind of dog food) to avoid upset stomach and yellow diarrhea.
Kindfull Wet Dog Food
Kindfull has a wide range of canned dog food for pooches that enjoy a more tender meal. Kindfull wet dog food comes in a variety of flavors that include chicken, salmon, beef, and turkey. Each can comes in a 12.5 oz package.
For the majority of healthy dogs, mixing wet and dry dog food is not necessary because both diets offer all the nutrients your furry buddy needs.
Additionally, for an added boost, boil some chicken for your dog and combine it with Kindfull wet dog food!
Kindfull Dry Dog Food
The majority of the meat protein in Kindfull dry dog food comes from fresh beef as well as chicken and fish meals.
What Flavors Does Kindfull Dry Dog Food Come In?
Kindfull dry dog food includes all-natural components and comes in a variety of flavors. If you want to feed your dog a nutritious diet that is economical and free of artificial flavors or ingredients, consider Kindfull dry dog food.
They have six varieties of recipes that include yummy combinations. Kindfull dry dog food comes in Chicken, beef, lamb, and salmon combined with brown rice and vegetables.
Perhaps the favorite Kindfull dog food flavor for most pooches is the Chicken and brown rice recipe.
Kindfull Dog Food Topper
Our dogs benefit from meal toppers because they provide their kibble with an additional burst of nutrition or moisture.
A superb Kindfull dog food topper has a delicious flavor that is very appealing and attracts even the fussiest eaters. Kindfull meal toppers are made of smaller chunks and more powder-like substance that many dogs seem to enjoy.
Kindfull dog food toppers can be used as whole meals, desserts, or meal toppers and have various purposes. Moreover, Kindfull dog food toppers can be used to soften your dog's food!
Additionally, complete and balanced wet dog foods like Kindfull's chicken recipe wet dog food can be added to dog food as a meal topper.
Kindfull Dog Treats
Kindfull dog treats are yummy dry treats that are made up of protein, carbohydrates, fat, and fiber.
All ingredients that are used in Kindfull dog treats are organic and made without the use of genetically modified organisms (GMOs).
Kindfull dog treats contain no artificial preservatives, additives, nor fillers. This means that your dog won't have to deal with bad breath from munching on low-quality ingredients.
Customer reviews show that these dog treats have a magical touch to them, making dogs drool when they see the package! This means that Kindfull dog treats are going to be of good use during positive reinforcement training.
Were There Any Kindfull Dog Food Recalls?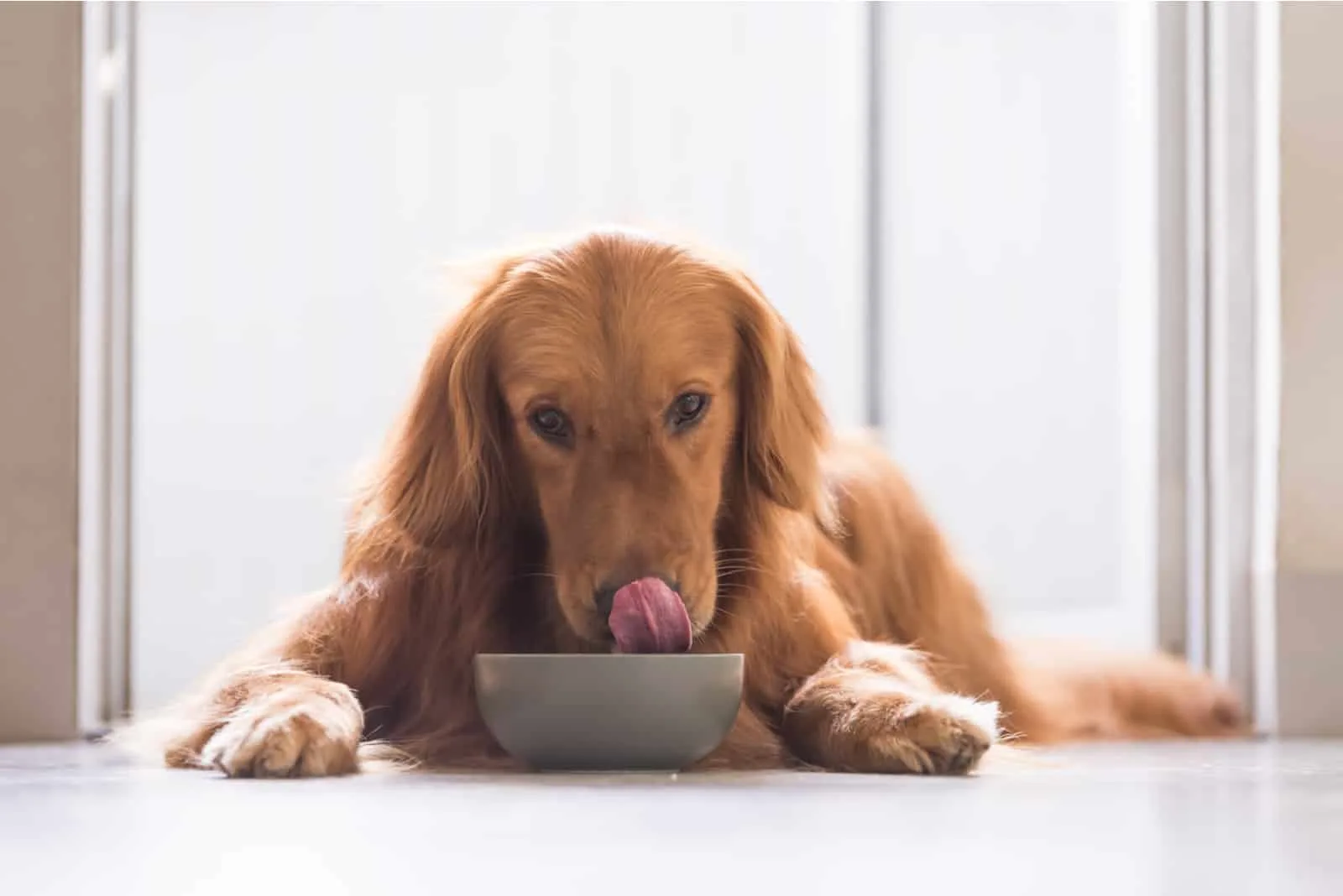 So far there are no known recalls on Kindfull dog food. Due to the fact that Kindfull is a new brand, many dog owners are hesitant to introduce this dog food to their dogs.
Most dog owners decide to "give it some time" until more Kindfull dog food reviews pop up. Those who have purchased Kindfull pet food have a pawsitive experience.
Read Also: Is Target Dog Friendly? All About Taking Your Furry Friend To Target
How To Feed Your Dog Kindfull Dog Food
On the back of every Kindfull dog food package is a chart with feeding recommendations next to the ingredients list.
Besides explaining how much food a dog needs according to its weight, the Kindfull dog food package explains how much dog food a puppy in development needs, as well as how much food female dogs need during gestation.
Moreover, on the back of each Kindfull dog food package you can find transition instructions. It may take a while for your puppy to gain weight, but following Kindfull feeding instructions will get you there in no time.
The company recommends dog owners to adhere to the 7-day transition period to safely help their pooch get used to new dog food.
However, keep in mind that any dog food that you give to your pooch in big amounts can cause it to become obese. This is why you should always keep an eye out on how heavy your dog should be according to its breed.
How Much Does Kindfull Dog Food Cost
Retail prices for Kindfull dog food start at just 89 cents.
Kindfull dog food is ideal for almost every dog, regardless of breed, size, or age, and it also offers excellent value for the money. Kindfull dog food costs vary based on the size of the package.
The 23 pound dry dog food package retails for $34.99 which is more affordable when compared to other dog food brands.
For example, Kindfull dog treats like Chicken Jerky Recipe retails for $9.99, while meal toppers cost around $3.29. Due to the fact that Kindfull is a new brand, their products have not yet made it to Amazon. However, you can find all Kindfull products on Target.com
What Do Customers Think Of Kindfull Dog Food?
With high-quality ingredients such as chicken, turkey, fish, and beef, as well as healthy grains like brown rice and barley, Target's Kindfull dog food has created an amazing all-life-stages recipe.
Responsible dog owners want the best for their lovely pooch, so it is no wonder that they take extra precautions when it comes to dog food. Aware of that and the fact that there are many dog owners who are on budget, the Kindfull company has found a way to produce quality dog food for affordable prices.
Having said that, most customers that have purchased Kindfull dog food are satisfied with what they got for as little as 89 cents. The fact that there have been no recalls yet, proves that the majority of customers are happy with the quality of Kindfull dog food.
Conclusion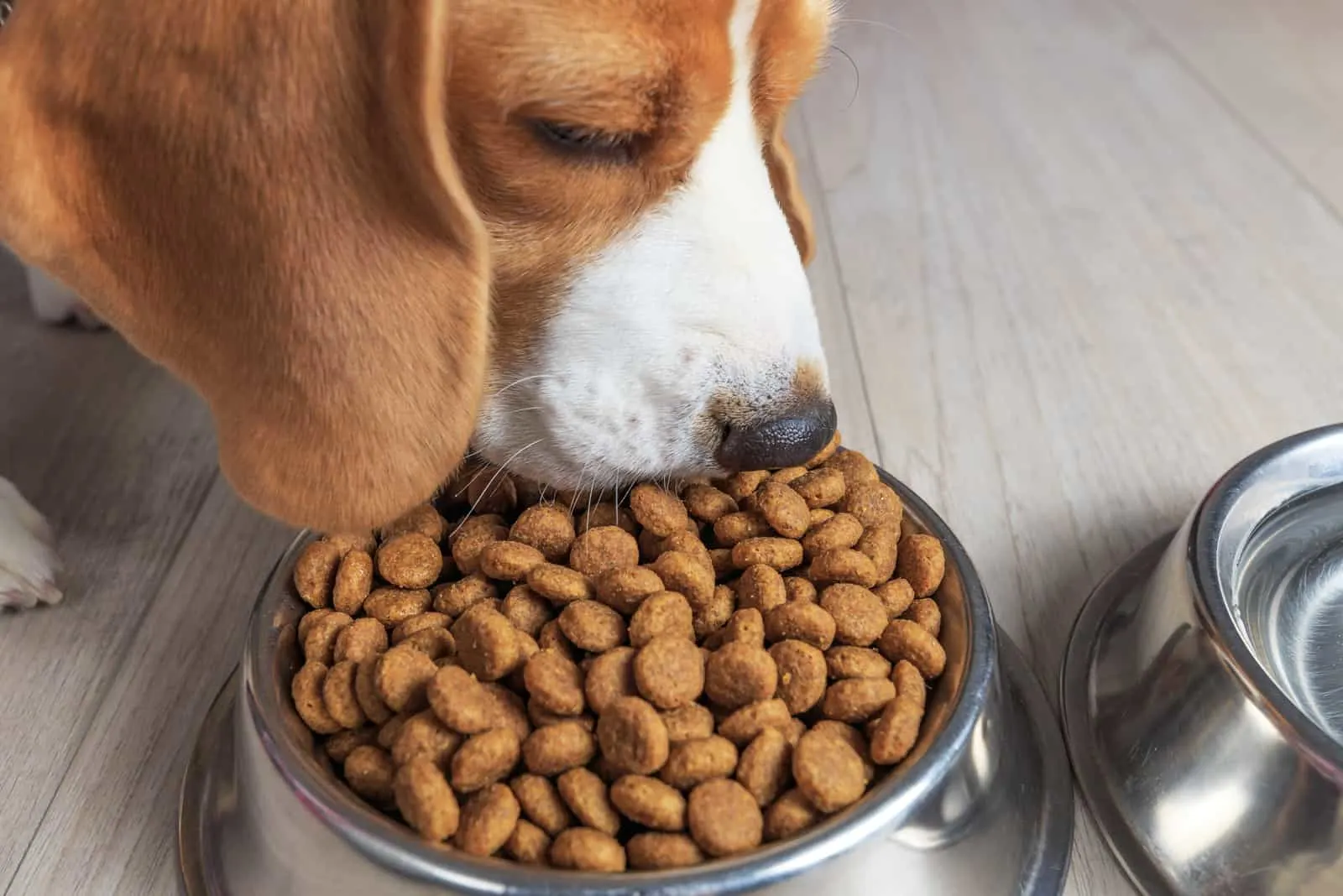 To successfully write down this honest Kindfull dog food review, we have focused on the official Kindfull dog food ingredient list, feeding guidelines, as well as several reviews from dog owners.
Even though the Kindfull dog food is new to the market, it is worth giving it a try. It does not contain any ingredients that would cause harm to your dog's health.
Feeding your dog a high-quality diet will boost its wellness routine and make it the healthiest pup out there!
Keep in mind that every new dog food brand needs to undergo thorough research and testing. Due to the fact that the Kindfull pet food brand is new, they are yet to be accepted and approved by other pet food safety organizations than the AAFCO.
What makes Kindfull pet food customer service great is that they offer a one-year refund policy from the date of purchase if a dog owner and their dogs are not entirely satisfied with their dog food.
Related Content
Helpful Tricks For How To Stop Dog From Eating Cat Food
What Are The Worst Dog Food Brands On the Market?