Alongside Labrador Retrievers and German Shepherds, A Golden Retriever is probably one of the most popular dog pets in the world.
This beautiful, charming and intelligent dog breed is a long-time AKC member. The breed was recognized in 1925, which gives this canine almost a hundred-year-long tradition of being a member of the AKC family.
The Golden Retriever breed qualifies among the most favorable house pets, as it is easy to train, and adapts easily to a new home. However, the breed requires good leadership and proper socialization.
During this little research, I have discovered the eleven most reputable Golden Retriever breeders in Michigan. The quest was based on reliability, AKC affiliation, OFA certification, DNA and health testing, as well as on a breeding program.
In order to make this list good, I made sure that there are no red flags around any of these breeders. Your part of the job is to sit, relax, and choose a puppy that suits you the most. Sounds interesting? Let's take a ride!
Golden Retriever Puppies For Sale In Michigan
Finding a good, reliable Golden Retriever breeder in Michigan is not as easy as it may sound in the first place. Even though there is a plethora of backyard, small hobby breeders, not all of them come with the highest credibility.
In order to find a Golden Retriever puppy for yourself, you need to make sure the puppy is health-tested and that the breeder offers health clearances. AKC-affiliated breeders are usually the best choice, as they go through a regular certification and an inspection process.
A Golden Retriever breed may not be the healthiest dog breed in the world, but this puppy is generally healthy and has a respectable 10 to 12 years long lifespan. Still, puppies need to undergo standard vet check-ups and health tests.
Reputable breeders will make sure you get a puppy that comes with a health guarantee. Additionally, puppies undergo early vaccination and deworming, which is a side benefit of purchasing a Golden Retriever from the best breeders.
If you're living in Michigan, or in nearby cities, such as Toledo (Ohio), these eleven breeders are an excellent choice. Let's meet each of them individually!
1. Golden Acres, Tecumseh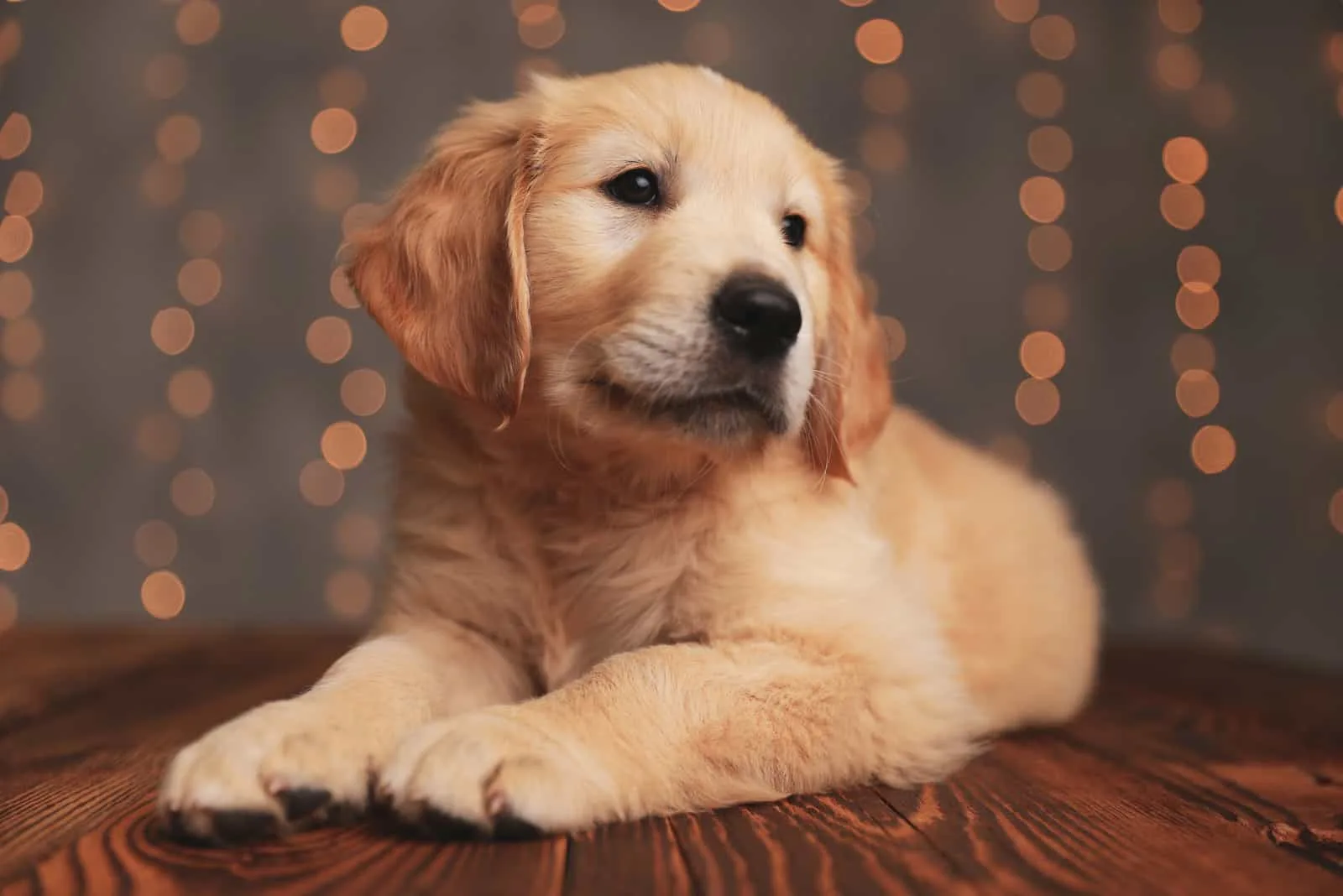 What makes the Golden Acres team one of the best Golden Retriever breeders in Michigan is the fact that these breeders are long-time experts in this field. The facility was established in 1988. They also offer a stud service.
Golden Acres is specialized in breeding family dogs with excellent temperaments. The puppies have been socialized from an early age. Golden Retrievers bred in this kennel are perfect for first-time dog owners, as well as for families with small children.
These canines don't display violent behavior, nor do they show aggressiveness towards strangers. The mission of Golden Acres is to provide healthy, socialized, and obedient puppies to new owners.
The Golden Retriever growth chart is carefully monitored within the first eight weeks. This is the most fragile period of these puppies' lives, and the breeder wants to make sure they get proper nutrition and care.
In order to contact the Golden Acres team, you can use their phone number or email. The advice is to hurry up and reserve your spot on the waiting list!
Location: 7994 Billmyer Hwy, Tecumseh, MI
Phone number: (517) 423-3004
Email: [email protected]
Website: Golden Acres
2. Snowy Ridge Goldends, Traverse City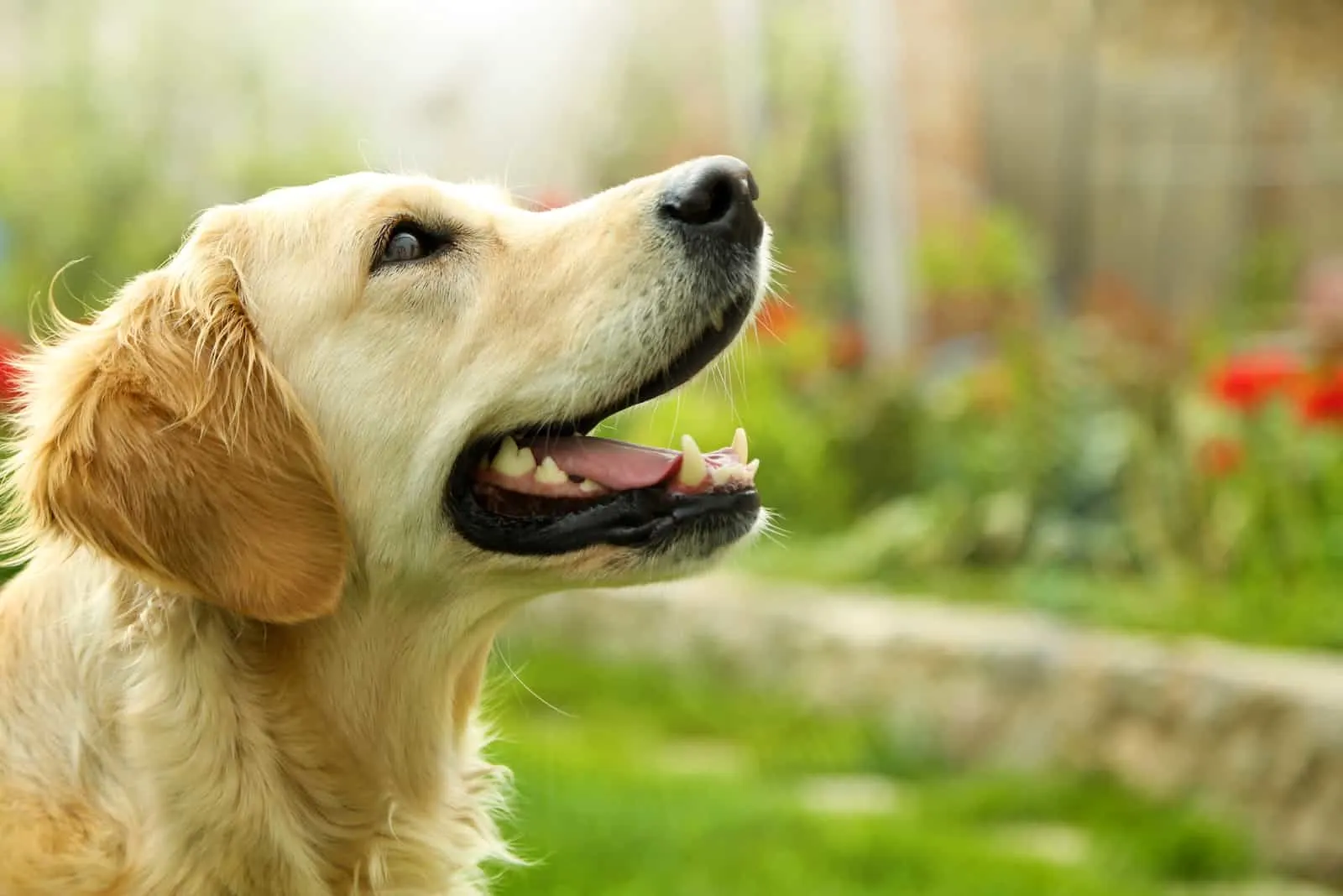 This Northern Michigan-based breeder is known for breeding AKC and OFA (Orthopedic Foundation for Animals) certified Golden Retriever puppies, which makes him one of the most reputable Golden Retriever breeders in Michigan.
This breeder provides health clearances on eyes, elbows, hips, and eyes. Regular health checks, as well as a health guarantee, are a tradition in this facility. You don't need to worry about the quality of a Golden Retriever puppy once you purchase it from Snowy Ridge Goldens.
A good part of puppy training is based on early neurological stimulation. All canines in SRG are early socialized and well-behaved dogs.
Deworming and vaccination is calculated within the price, which is $2800. The price is a perfect reflection of the breeder's quality and dedication. These canines are AKC registered, and they come with vet documentation and microchips.
Microchips, however, are not calculated in the initial price.
In order to purchase your Golden Retriever from this breeder, you need to fill in the application form, which is available on the official website. The breeder conducts a screening process and chooses the most suitable dog owners for puppies.
The deposit prior to purchase is $300. All puppies are picked up personally, as this breeder doesn't do shipping.
Location: Traverse City, MI
Phone number: (406) 431-9864
Email: [email protected]
Website: Snowy Ridge Goldens
3. Composer Goldens, Niles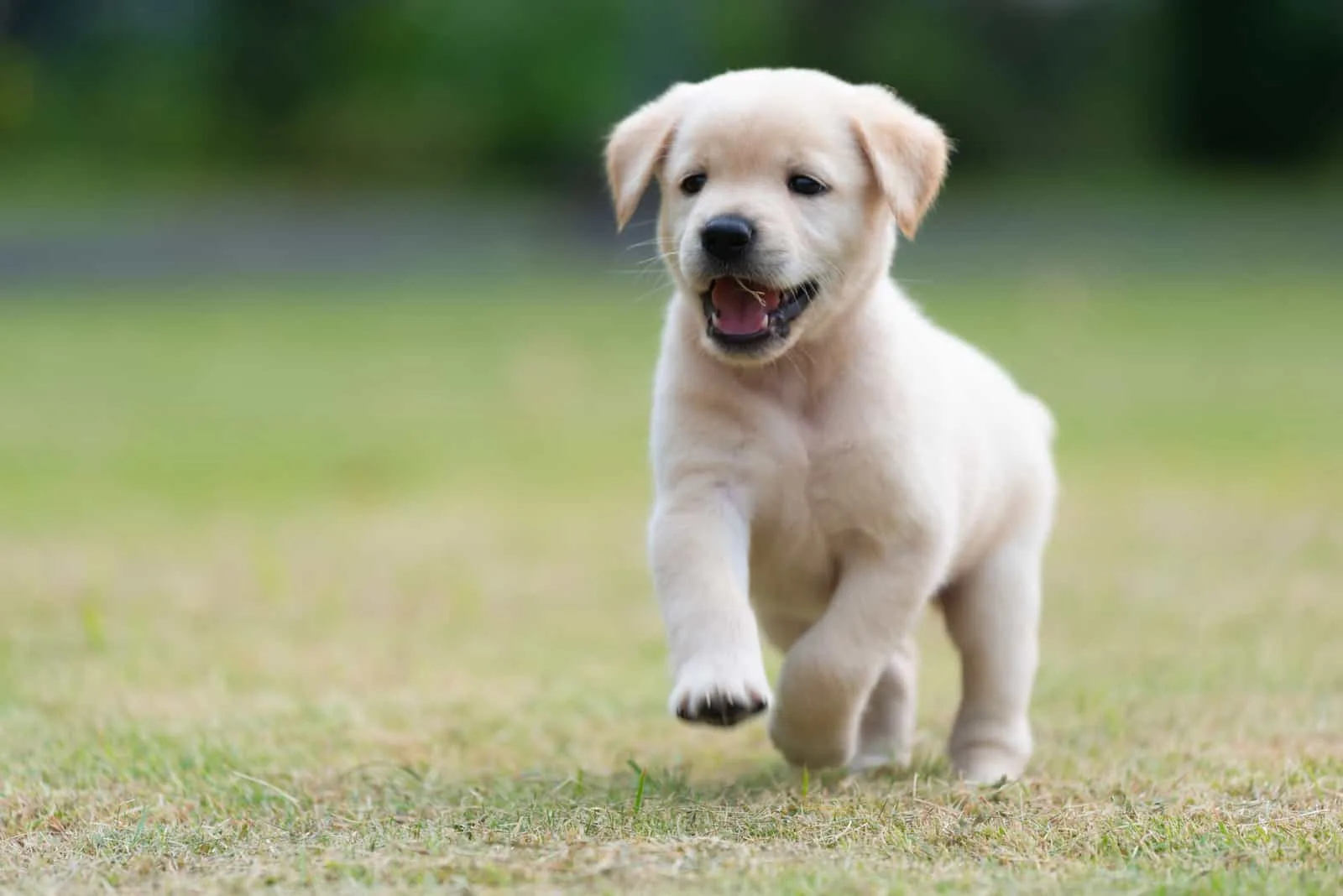 Composer Goldens is a distinctive breeder that uses scientific methods in breeding Golden Retriever puppies. CG puppies are known for their exquisite health, as the breeder makes regular health tests and makes sure you get a puppy without any hereditary health issues.
The breeder has the Good Dog certificate for the Responsible Breeding Program. In order to reserve your puppy and to pick the wanted Golden Retriever color, you need to go through the application process.
The breeder puts a lot of attention to early socialization and obedience training, which you can see on their official website's videos. All puppies are raised with love and commitment. Selling socialized puppies to a new owner is a mission of Composer Golden.
The deposit is $500. This breeder doesn't require a deposit prior to putting your name on a list. Additionally, the purchase implies a lifetime of training, support, and providing needed information on a puppy. This is what makes Composer Golden one of the greatest Golden Retriever breeders in Michigan.
Puppies come with AKC and vet documentation, puppy food, toys and a blanket.
Location: Niles, MI
Phone number: (269) 591-1281
Website: Composer Goldens
4. Malagold, Kalamazoo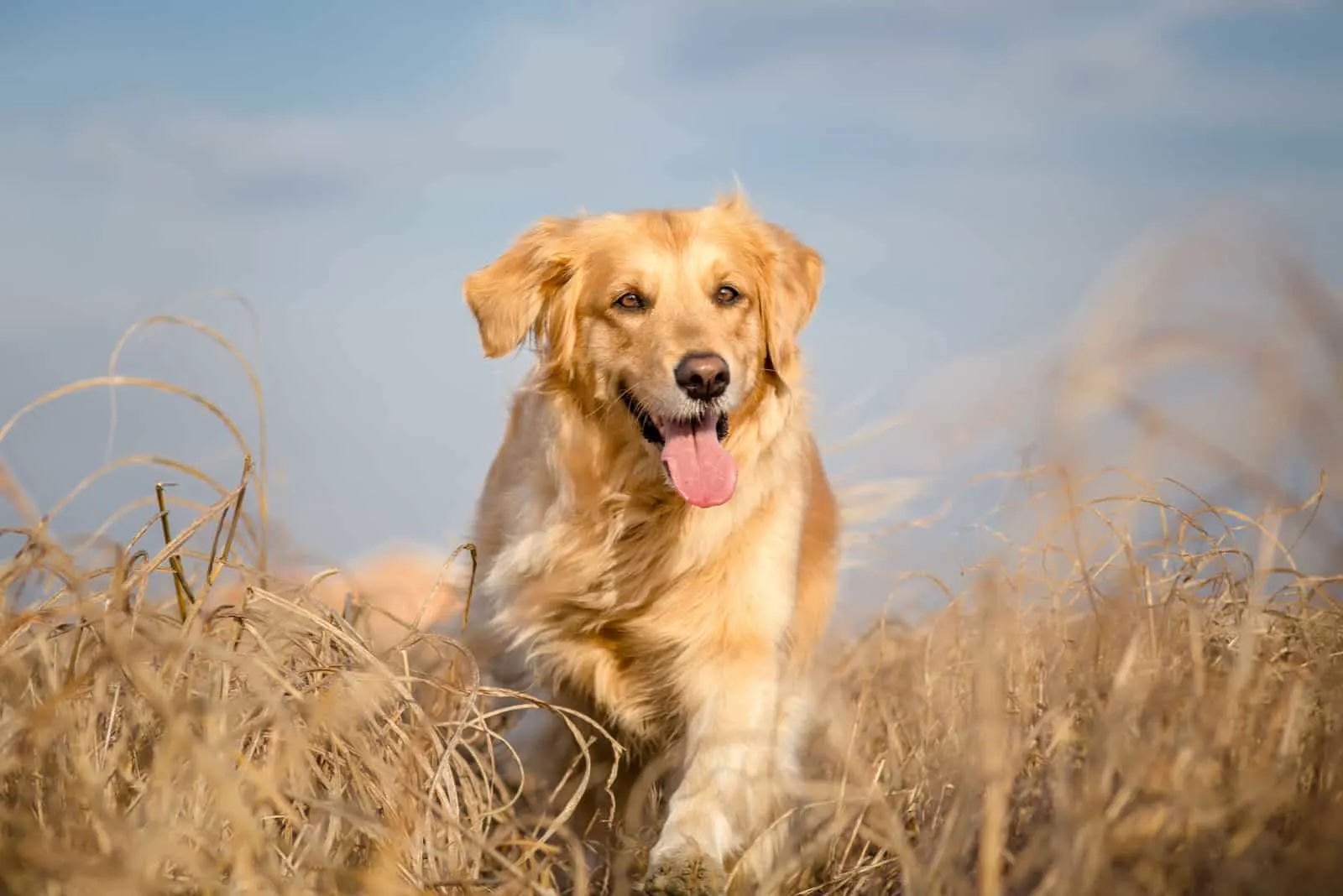 The Malagold family breeds Golden Retriever grand champions and excellent family dogs, too. They give a lot of attention to Golden Retriever haircuts and grooming styles. These high-quality Golden Retrievers are AKC registered.
Malagold has been in this business since 1964. Their breeding standard revolves around raising sporting Golden Retrievers. These canines have excellent physical abilities, and their playful character is what makes them favorable among dog owners.
Malagold Retrievers have good conformation, and they are easy to train. Even though these canines don't qualify among the top twenty easiest dogs to potty train, the breed is highly intelligent.
The breeder implements early socialization training. Malagold breeders want to make sure new owners get a dog that adapts easily to new environments and among new people.
Light and cream Golden Retrievers are most represented in this kennel. These purebred canines are DNA tested, too. In fact, genetic testing is a long-term tradition in this facility.
The Malagold family is open to communication, as they receive inquiries and answer gladly. The easiest and fastest way to get in touch with the breeder is via email.
Location: Kalamazoo, MI
Email: [email protected]
Website: Malagold
5. Wynwood Golden Retrievers, North Street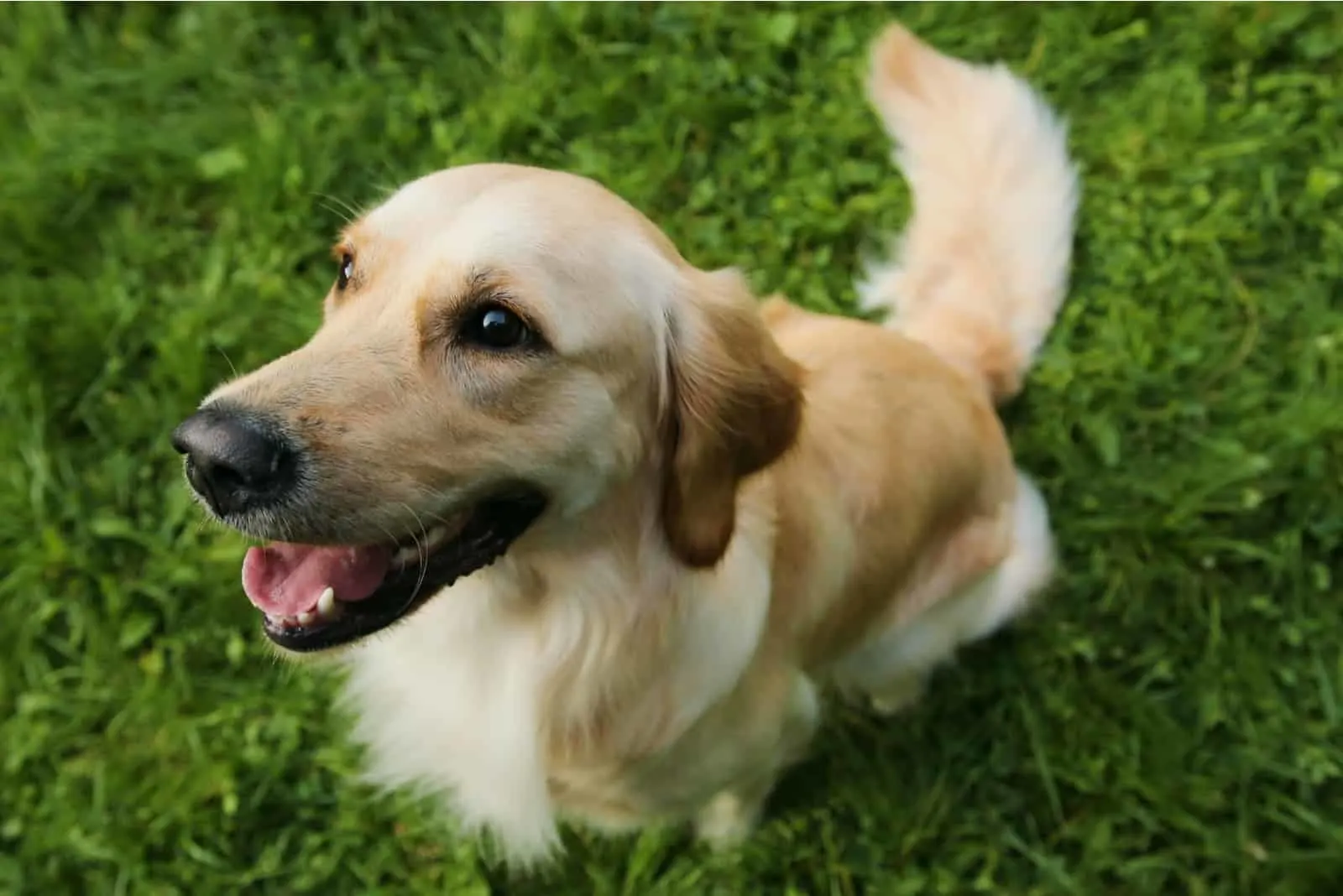 Membership of the Golden Retriever Club of America since 1975 is what makes this breeder unique and reputable. This is an AKC breeder with excellent breeding practices. This is a long-term breeder with huge credibility. Wynwood stands toe to toe among the finest Golden Retriever breeders in Michigan.
Even though Renee, the Wynwood manager, started out as a small-hobby breeder, his kennel qualifies among the most reputable Golden Retriever kennels in the U.S.A. The mission of this breeder is to deliver obedient, well-behaved, and socialized puppies to new owners.
Additionally, all puppies undergo regular vaccination, deworming and health tests. Renee has more than 40 years of experience in breeding dogs, which is pretty amazing.
Health clearances include eye, elbow and genetic testing. An interesting thing is that Wynwood Golden Retrievers demand an interview with a future family. The selection process is thorough, as this breeder wants to make sure future owners provide a safe and nurturing home for Golden Retriever puppies.
The next litter is expected after January 2023.
Location: North Street, MI
Phone number: (248) 841-5887
Email: [email protected]
Website: Wynwood Golden Retrievers
6. Walnut Grove Goldens, Lenox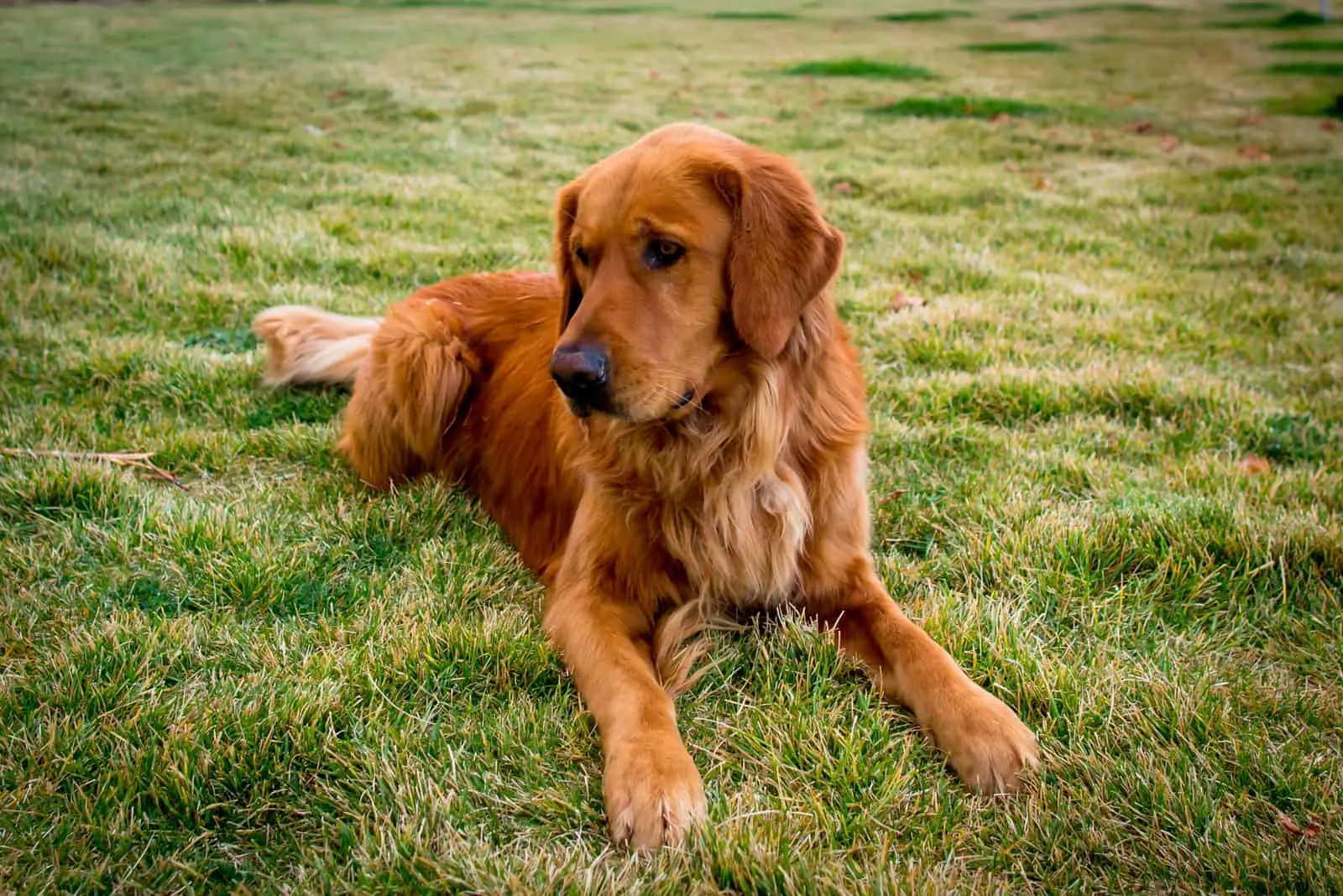 This is a Lenox-based breeder with 30 years of experience in breeding Golden Retrievers. Unlike many unreliable puppy mills, Walnut Grove Goldens provides good care to their GR puppies, as well as regular vet check ups and health tests.
Taking care of Golden Retriever haircuts and grooming styles are unavoidable practices in this kennel.
These canines grow into beautiful, affectionate adult dogs once they are properly nurtured and raised. This breeder follows the UKC and the American Kennel Club breed standards. The goal of WGG breeders is to provide healthy, socialized, and playful puppies to new families.
This breeder is located in the countryside. Puppies are used to outdoor training and playtime. These Golden Retrievers are in excellent physical shape, as they have a strong, daily routine.
Golden Retrievers from this kennel get quality dog food and their feeding chart is monitored on a daily basis. Dog food, vaccination, deworming certificates, and AKC documentation is what you get once you pick up a puppy.
The breeder prefers a thirty minute interview prior to purchase in case you have some additional questions and inquiries that you forgot during the application process. Visits are more than welcomed.
Location: 63711 Bates Road, Lenox, MI
Phone number: (586) 749-5722
Email: [email protected]
Website: Walnut Grove Goldens
7. Sarabay Goldens, Byron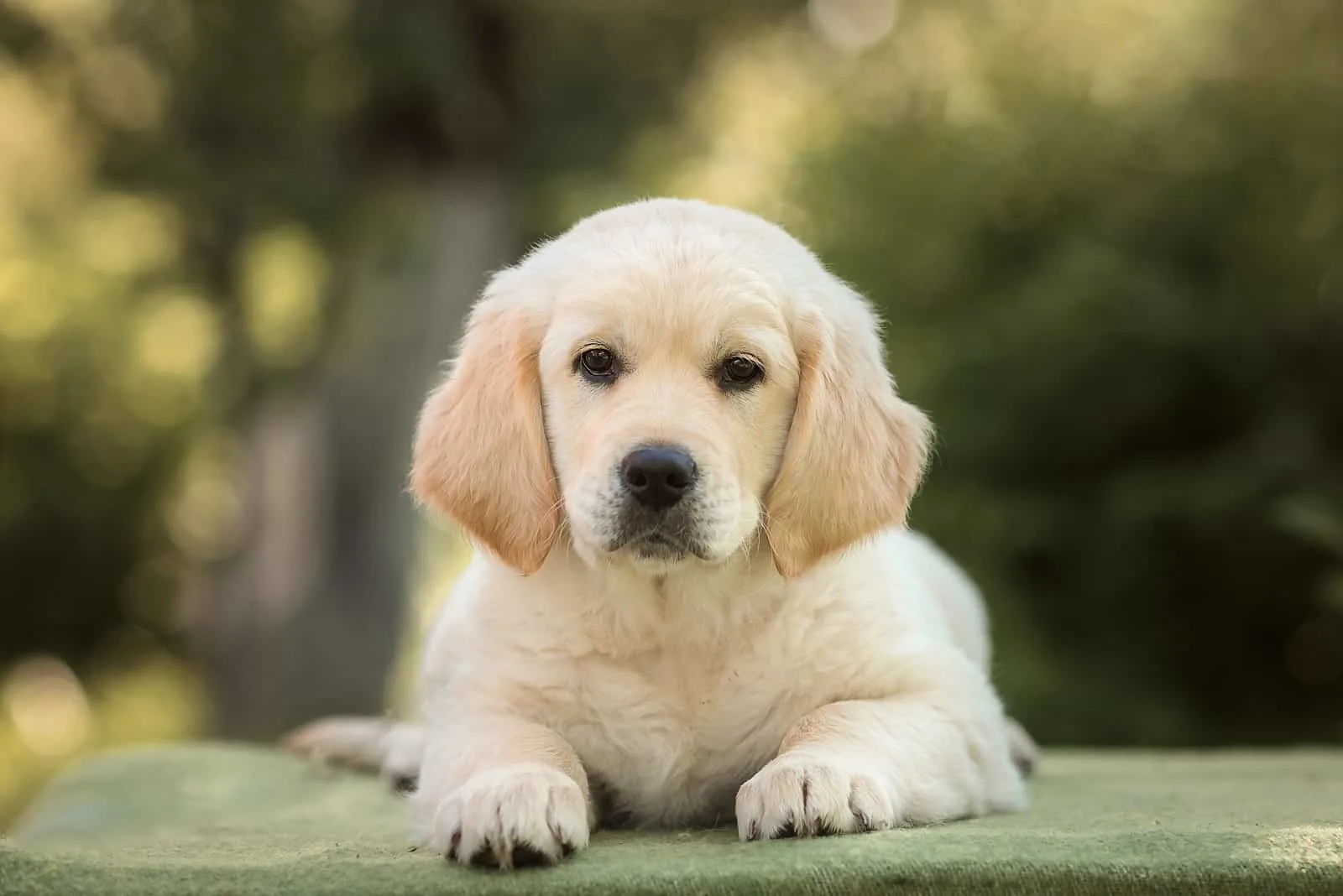 Sarabay Goldens is a Byron-based breeder that also happens to be a member of the Fort Detroit GR Club. This is an AKC Breeder of Merit, which makes SG one of the best Golden Retriever Breeders in Michigan.
This breeder has excellent breeding practices, including the breeding standard. Constant, twenty-four-hour work and a lot of commitment is put into training and socialization.
Sarabay Goldens are exquisite family dogs with great tempers and charming looks. Generally, the Golden Retriever breed is favorable for crossbreeding. We have amazing Golden Retriever mixes, such as Goldendoodles that also make fantastic family dogs.
However, these canines don't only make good family dogs – they are excellent therapy dogs, too. The breeder's mission is to always provide dogs with good behavior and friendly natures.
Another interesting thing about the Saraboy Goldens breeder is that he is also a founder of a non-profit organization called Dr. Paws Pet Therapy dogs.
For any additional information, Sarabay Goldens is available via email, or phone.
Location: 5609 Lovejoy Road, Byron, MI
Phone number: (248) 477-8686
Email: [email protected]
Website: Sarabay Goldens
8. Crème Brûlée Goldens, Roseville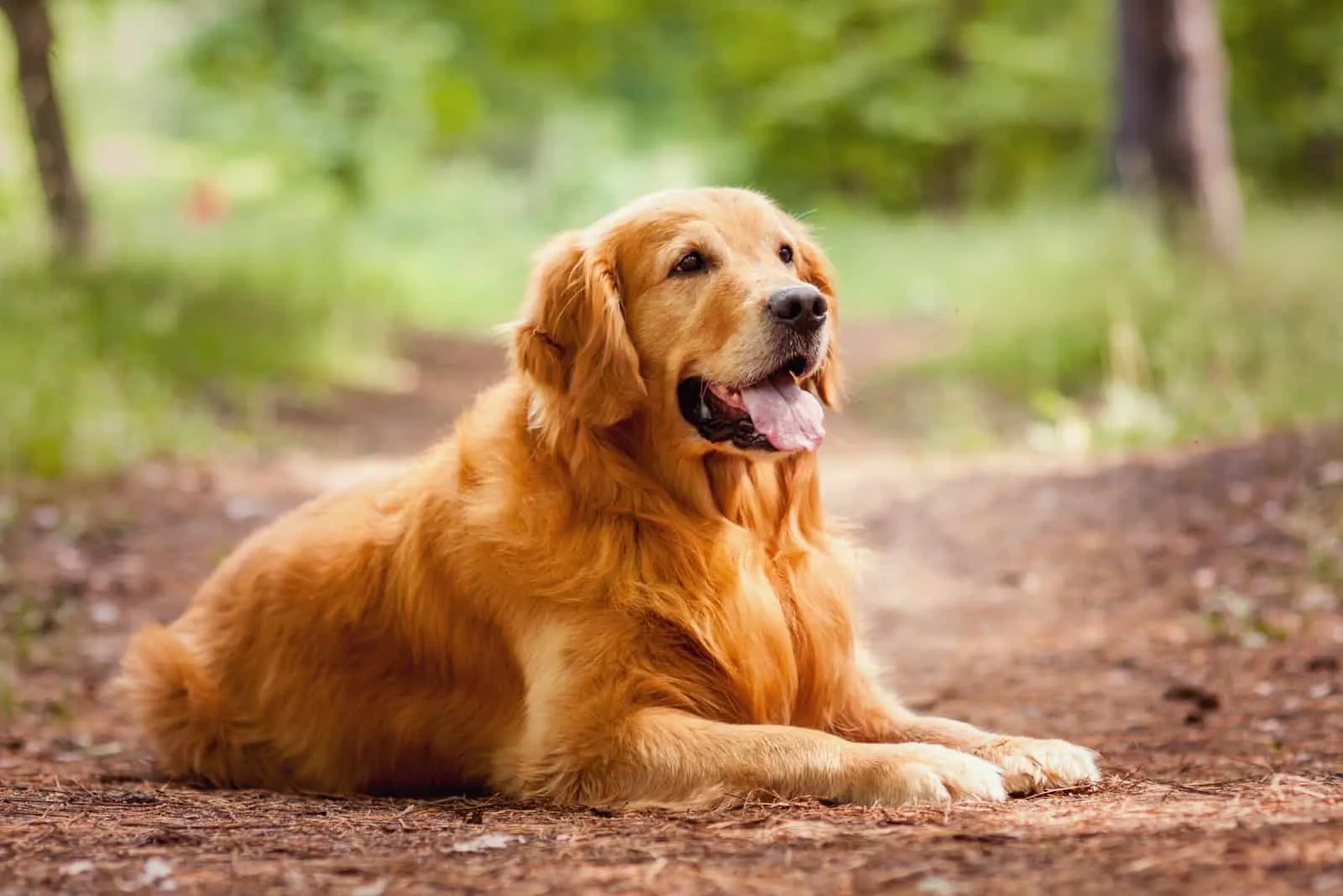 Crème Brûlée Goldens' mission statement revolves around three things. The first is providing the happiest possible dogs to a new owner. A lot of positive reinforcement has been implemented during the early socialization training in these canines.
Furthermore, the breeder wants to make sure puppies are obedience trained from an early age. They are potty trained and adapted to an indoor, family life. The last, but certainly not the least important thing is health testing.
The breeder provides regular genetics and health tests, as well as vaccination and deworming.
In order to pick up a puppy for yourself, you need to arrange the interview first. This breeder wants to meet all of his clients prior to purchase, as he wants to make sure puppies will be taken care of properly.
Even if you're coming from other states, such as Ohio, or Indiana, the Crème Brûlée Goldens breeder would be worth visiting. Both male and female Golden Retriever puppies from this kennel are perfect for first-time dog owners, too.
Location: Roseville, MI
Phone number: (916) 792-3928
Email: [email protected]
Website: Crème Brûlée Goldens
9. Northland Goldens, Pickford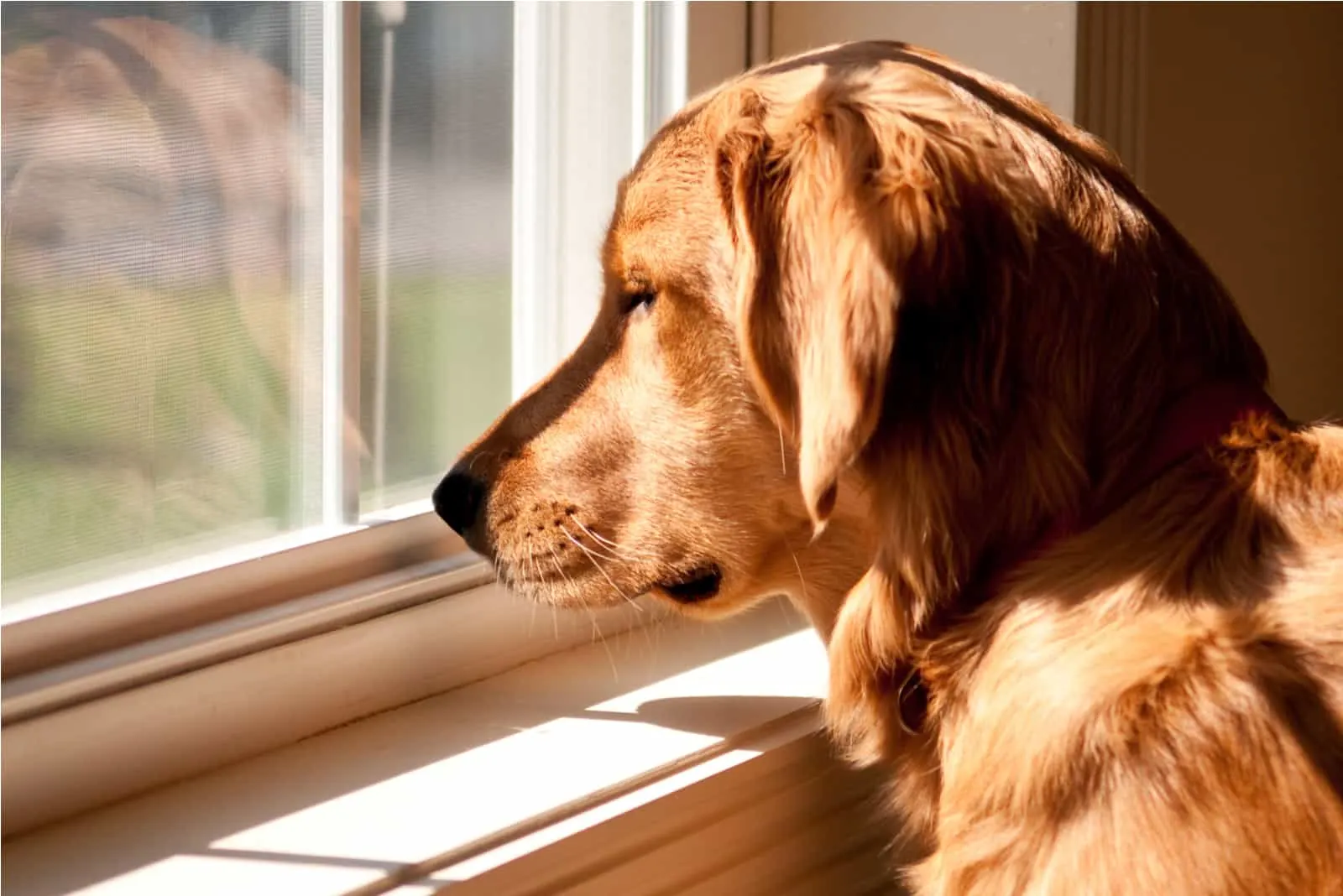 Northland Goldens has been in breeding business since 2001. They sell AKC Golden Retriever puppies exclusively. What makes this breeder one of the most reputable Golden Retriever breeders in Michigan is the fact that all puppies are well-provided for and socialized from the start.
Each puppy comes with a health guarantee, as NG breeds healthy Golden Retrievers. All Golden Retrievers bred in Northland Goldens are family pets that live indoors. These canines are cute, affectionate, and true lap dogs.
If you're wondering whether Golden Retrievers are aggressive, the answer is: No! The breeder's home is a place where puppies are taught obedience and good social behavior.
English-cream and dark Golden Retrievers are the breeder's speciality. The initial price for these puppies is $3000. The deposit is $500. Michigan sales tax is not calculated in the price.
Additionally, spaying or neutering will cost an extra $400.
Location: Pickford, MI
Phone number: (906) 647-6525
Email: [email protected]
Website: Northland Goldens
10. Celtic Pride Goldens, Roseville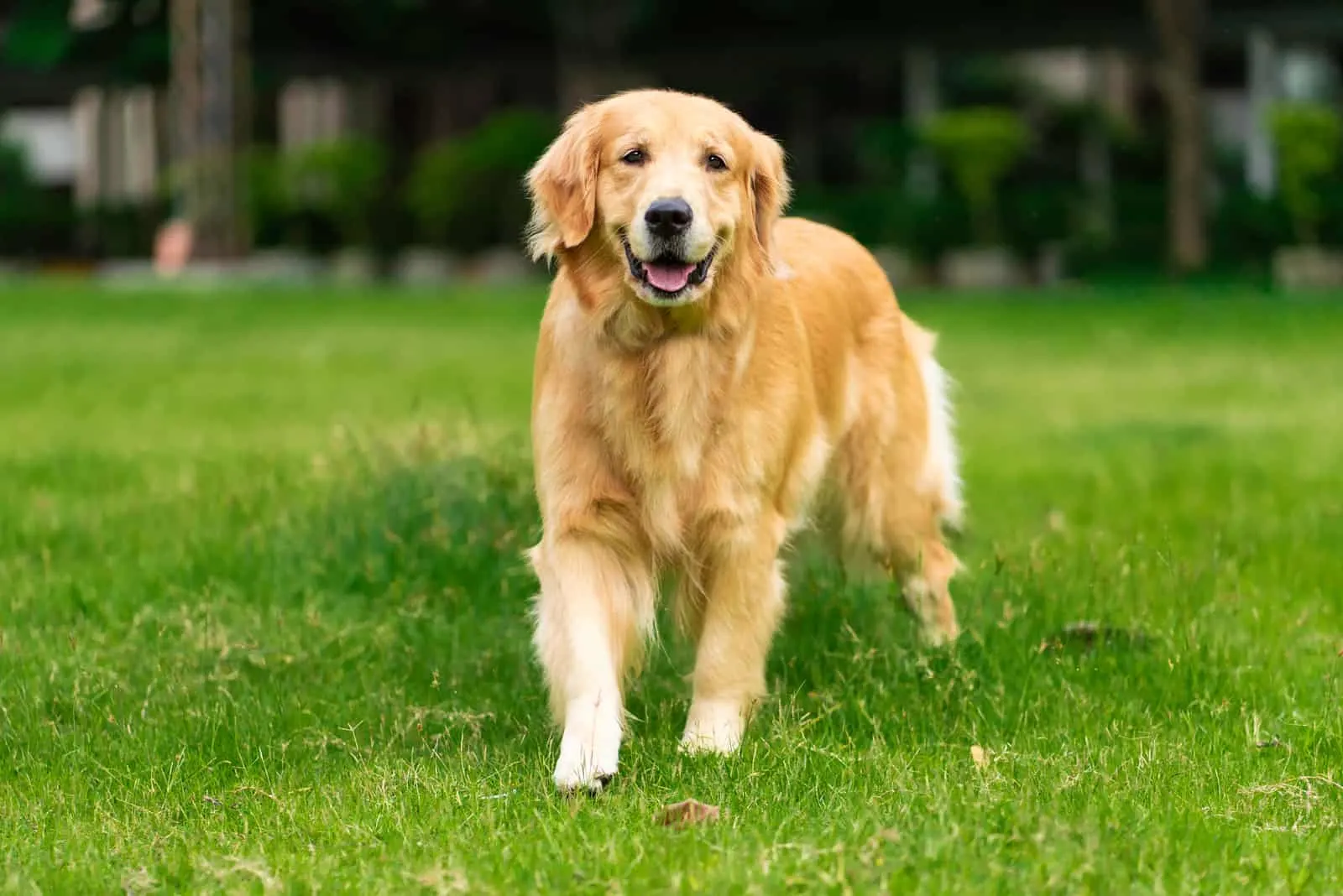 This breeder is English-Cream Golden Retrievers oriented. These gentle and charming canines fit perfectly into families, as they are adaptable and socialized from an early age.
This breeder makes sure puppies are health tested before they go into a new home. Choosing this breeder means your puppy won't come with a hereditary disease, such as hip dysplasia in dogs. They all undergo DNA and health exams prior to purchase.
The first step towards getting a puppy will be a questionnaire form. The deposit will be required once you get feedback from the breeder.
This breeder makes an exclusive opportunity for future owners to come and spend an hour with the puppy prior to pick up. This way the breeder wants to be at your disposal and answer inquiries in case you have any.
Puppies are picked up once they turn eight weeks of age.
11. Rainershine Goldens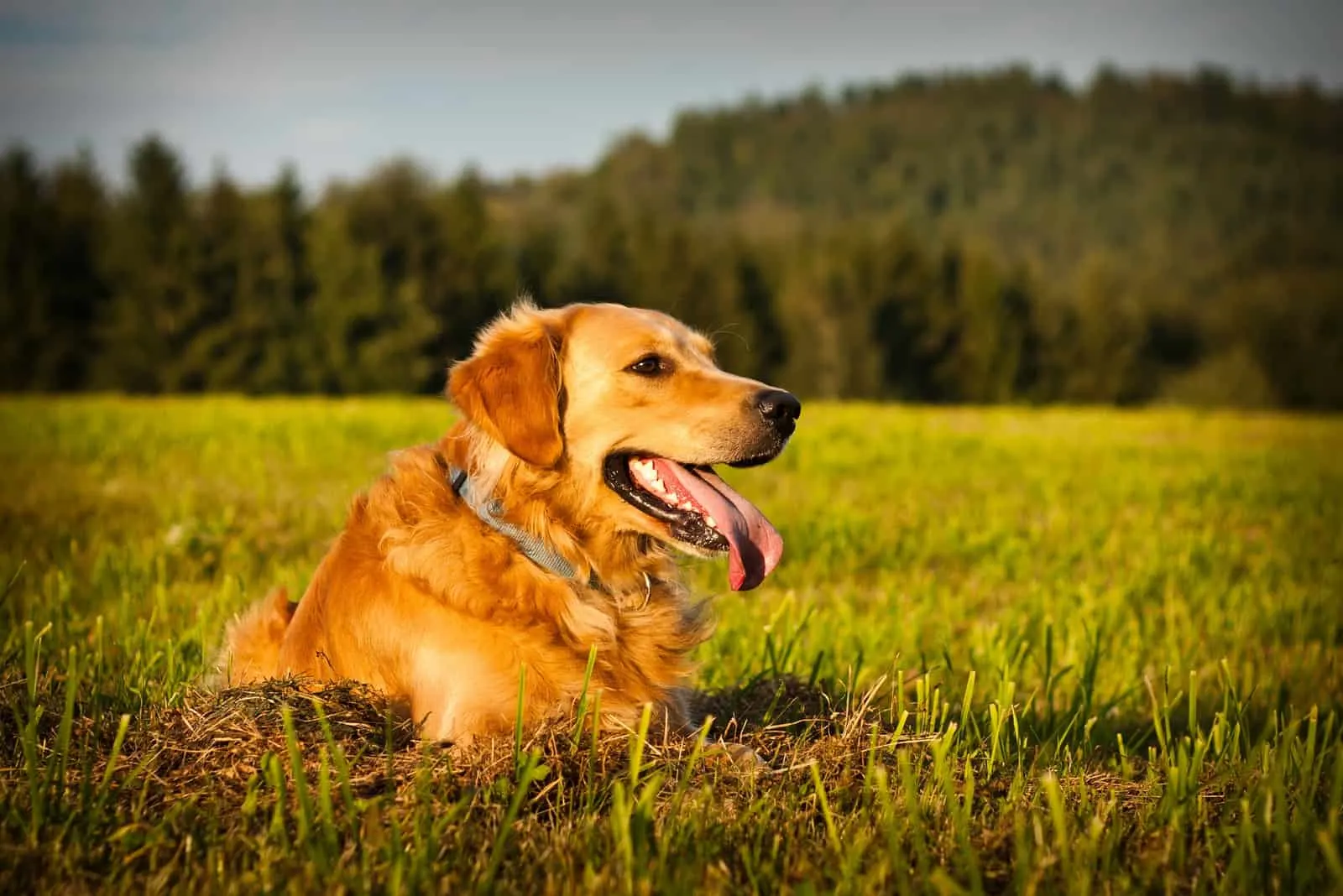 Rainershine Golden Retrievers are excellently bred puppies with AKC certification. Puppies are raised on a small farm near Kalamazoo. This breeder puts a lot of effort into their physical development, agility, socialization, and positive temperament.
In case you're wondering, are Golden Retrievers hypoallergenic, the answer is – No. However, the breeder takes care of regular grooming and makes sure puppies fit into an indoor life.
The process of application requires a $100 deposit for qualifying for a waitlist. Once the litter is on the ground, the breeder requires an additional $500 deposit. Puppies are picked up at eight weeks of age. The overall price of Rainershine Golden Retrievers is $3000.
Rainsershine Goldens' waiting lists are long, as the breeder is quite popular in Michigan. A lot of people are interested in buying Golden Retrievers from these breeders, which is their best marketing.
Location: Kalamazoo, MI
Email: [email protected]
Website: Rainershine Goldens
What Makes A Good Breeder?
There are a few things you need to look into before choosing a Golden Retriever breeder. You need to make sure a breeder is AKC certified. Another great thing would be if your breeder has an OFA, or UKC certification.
There are numerous puppy mills and backyard breeders that sell unreliable Golden Retriever puppies. In fact, some of them sell dogs that look like a Golden Retriever, but they don't originally have the Golden Retriever bloodline.
Reputable breeders will provide sufficient information on a puppy's health. Health clearances are always important, especially in purebred, large breeds that could suffer from a plethora of hereditary diseases.
A good breeder will disclose all the needed information and provide you with required puppy documentation. Additionally, the first vaccination and deworming are included in a breeding program at reputable breeders.
Conclusion
We selected these eleven Golden Retriever breeders in Michigan due to their high-quality breeding standard, long-term breeding tradition, appropriate breeding program, and commitment to puppies' health.
Choosing any of these breeders is fine, as long as you find what you have been looking for. Breeders from the list offer English-Cream, Dark, Light, and Dark Golden Retrievers. All of them are properly nurtured and bred.
A health guarantee is what makes a reputable breeder. Your job is to keep good practice and enjoy your puppy's company!
Read more: Is Shaved Golden Retriever A Good And Safe Solution?