No matter if you live in the State's capital, Madison, or you're far away from the urban area, you'll need a reliable German Shepherd Rescue in Wisconsin.
Why?
Because adopting over shopping is always a better idea.
German Shepherd lovers in the state of Wisconsin sure have trouble locating reputable breeders who care for the dogs more than they care for the profit. Personally, since I have rescue dogs at home, I would always recommend you look for shelters rather than breeders.
The German Shepherd dog breed is an exquisite one. I see no reason why people opt to adopt and then ditch the dog just when he gets used to the fact that he now has a home.
Don't be that person. Prove you're worthy of the love of a German Shepherd and show your humane side by getting a pooch from these top 8 German Shepherd rescues in Wisconsin!
German Shepherds For Adoption
Here, you'll find only the best rescue organizations and shelters in the state of Wisconsin. These humane societies are pushing their limits, trying to save one pooch in need at a time. Make sure you show them some support by donating or visiting.
1. Rettungs-Haus Shepherds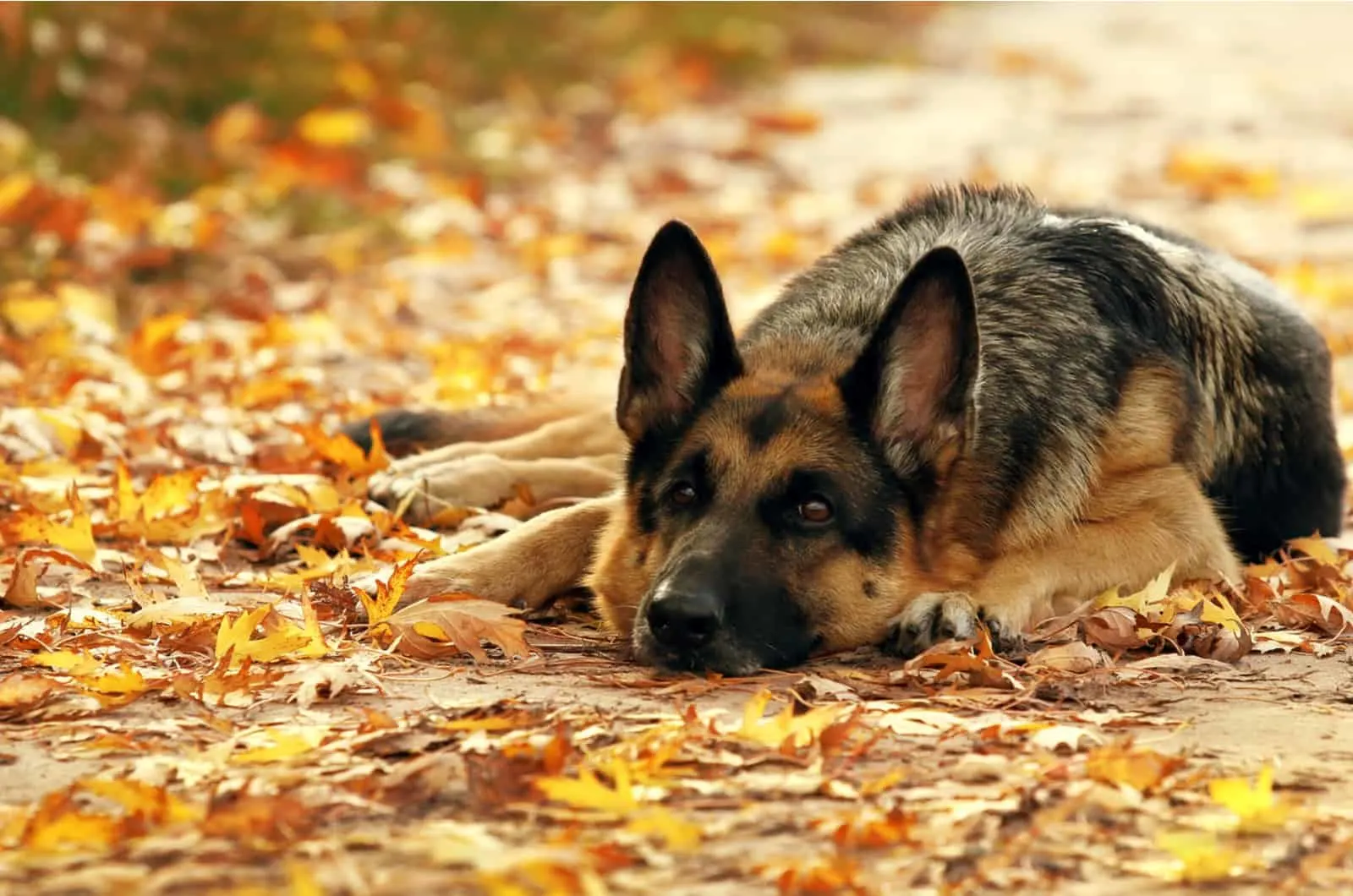 German Shepherd lovers from Kenosha, Wisconsin are lucky to have an organization like Rettungs-Haus Shepherds. The volunteers of Rettungs-Haus are more than just people who rescue GSDs. They're a devoted team that puts the dog's needs before everything else.
As their motto says, this is the place where confidence gets built, not broken.
What does that mean?
It means that besides rescuing and adopting German Shepherds in need, the team is focused on rehabilitating, training, and fostering German Shepherd pups. This is the place where you can be sure an average GSD will walk out feeling like a brand new dog.
Many dog owners decide that the German Shepherd is not the dog for them just because they can't handle their dominant temperament and fast tempo. Sadly, those dogs often end up on the streets. But, that's not what they deserve.
Such dogs need some time either with trainers or a professional team that will find their new purpose. It's not uncommon for abandoned dogs to become therapy dogs or even to participate in search and rescue missions.
Before they find their new forever homes, Rettungs-Haus GSDs get to spend some time in foster homes where they get rehabilitated and socialized to perfection.
What this non-profit organization does require is eternal appreciation from all German Shepherd fans out there.
Rescue Center Details
Website: Rettungs-Haus Shepherds
Address: 6833-24th Avenue Kenosha WI 53143 or P.O. Box 1048 Kenosha, WI 53141
Email: [email protected]
Social Media: Facebook
2. Woofgang Rescue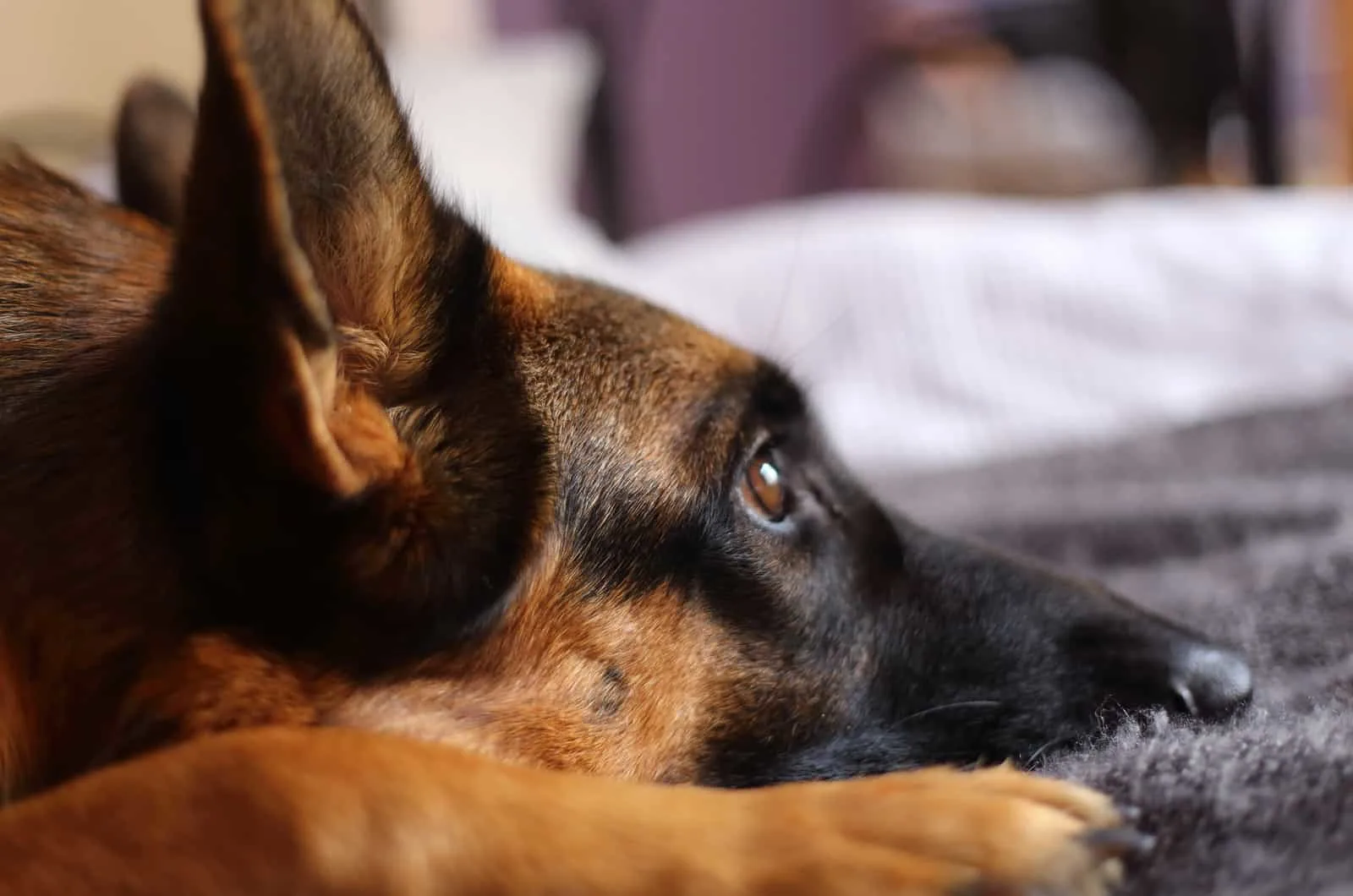 To quote the Woofgang rescue: "There's no gang like our Woof Gang".
Truly, there is no better gang that saves German Shepherds and other dog breeds in the area of Wisconsin, Arkansas, Illinois, Ohio, and Missouri. The crew at this animal rescue center makes sure that all dogs are treated equally and showered with love.
What I must point out about this animal shelter is that they're not like other rescue groups. Woofgang Rescue is strictly against euthanizing. For example, they will take care of dogs in overcrowded shelters where they're waiting to be euthanized any day. This gives those poor pups a chance for a happy life.
Woofgang is not a closed organization. They're very much open to other animal shelters and humane societies in the area. This is how they create a network of volunteers and people ready to step in and help when needed.
The Woofgang crew often organizes adoption events and opportunities where you can meet eligible dogs, not only German Shepherds.
I'd say they've got pretty much everything under control, but if you do live in the area, it wouldn't hurt to help out a bit, or even come and play with the dogs.
Rescue Center Details
Website: Woofgang Rescue
Address: 1906 Melvin Ave, Racine, WI 53404
Social Media: Facebook, Instagram
3. Saving Paws
One of the rescue centers I admire the most is the well-known organization named Saving Paws. These guys don't just rescue the German Shepherd breed… No! Other animals come into consideration, too!
Helping people in need is not foreign either.
Saving Paws is truly a helping hand that we all need in our communities. They're a bunch of hardworking volunteers making sure nobody gets left behind.
Saving Paws was founded back in 2006 when two dog lovers joined forces and started rescuing and rehabilitating dogs together. The rest is history because they've come a long way from a small organization to being one of the finest non profit rescue organizations in Wisconsin.
Saving Paws focuses on adopting and training German Shepherds into becoming service dogs for kids, veterans, or disabled people.
Saving Paws began building its new, state-of-the-art dog house last year, so they'll have more space to handle and rescue more dogs in need. I urge you to help them out with a small donation because what these guys gave back to the community is beyond amazing.
Rescue Center Details
Website: Saving Paws
Address: N3141 Meade Street, Appleton, WI 54913 or PO Box 0362, Appleton, WI 54912-0362
Phone: (920) 830-2392
Email: [email protected]
Social Media: Facebook
4. Fetch Foster and Rescue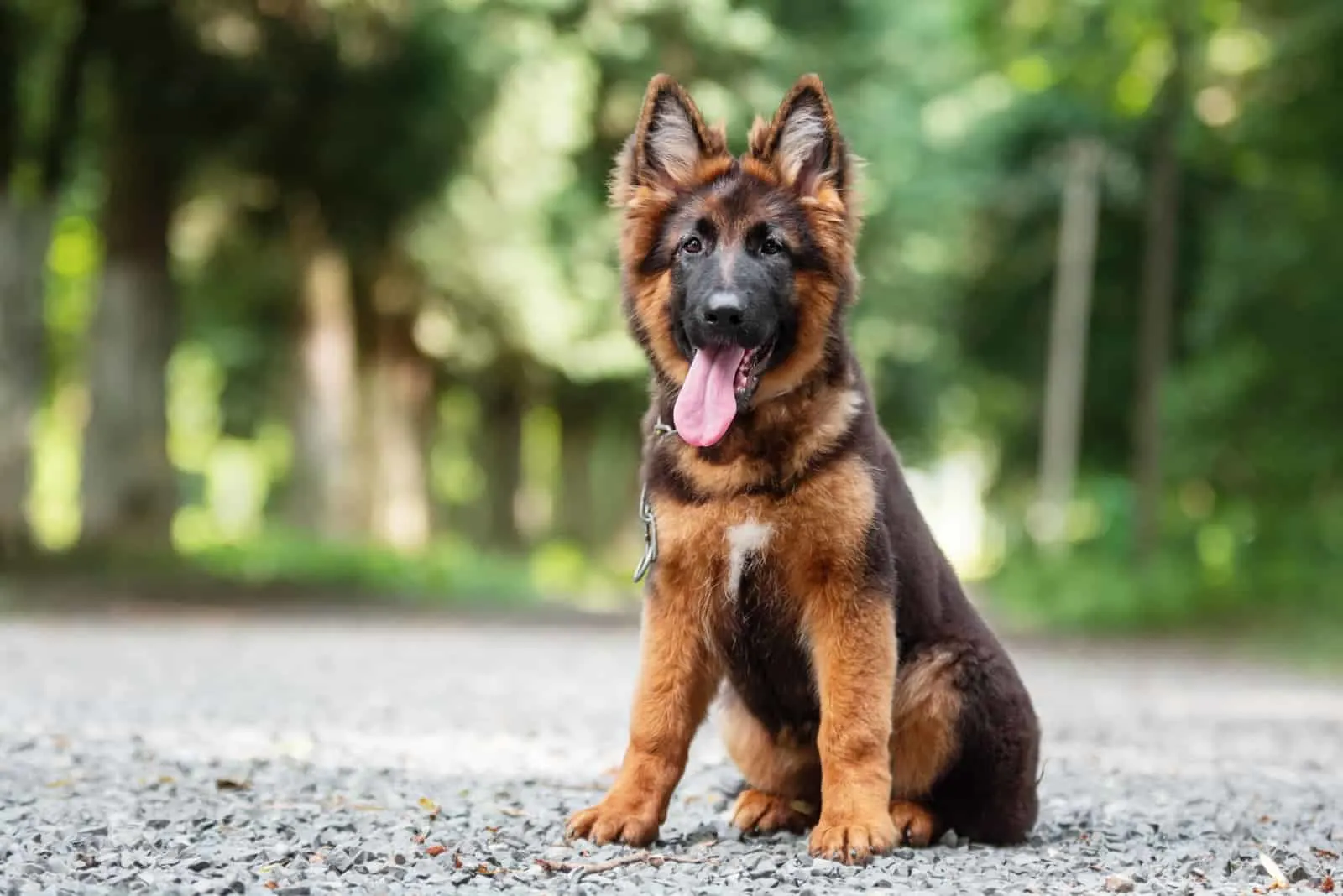 Unlike other rescue centers on this list, Fetch Foster and Rescue has no dog kennels or facilities where they can put their dogs. They rely completely on foster homes and volunteers that will provide a temporary home for their GSDs in need.
But, not only are GSDs a part of their focus group. Other dogs, no matter if they're three-month-olds or even seniors, can be saved and "fetched", as the team likes to say.
If you live in the area and want to adopt or help out, I urge you to check out the Fetch Foster and Rescue organization. A rescue organization doesn't have to have a kennel or a building to be reliable. Trust me; these guys know what they're doing… they're only lacking funds.
In case you don't realize it, fostering and rescuing dogs in general is an expensive hobby. Taking care of a dog's health requirements upon rescue may even cost up to $500! That's a lot of cash for a nonprofit organization; hence, why contributions and donations are so valuable and welcome.
Even if you can't help too much or adopt a pup, you can still buy some dog toys or leashes for walkies since they go through them fast. Any help is good help, and those little paws will be eternally grateful.
Rescue Center Details
Website: Fetch Foster and Rescue
Address: PO BOX 127, Marathon, WI 54448
Email: [email protected]
5. Lucky Mutts Rescue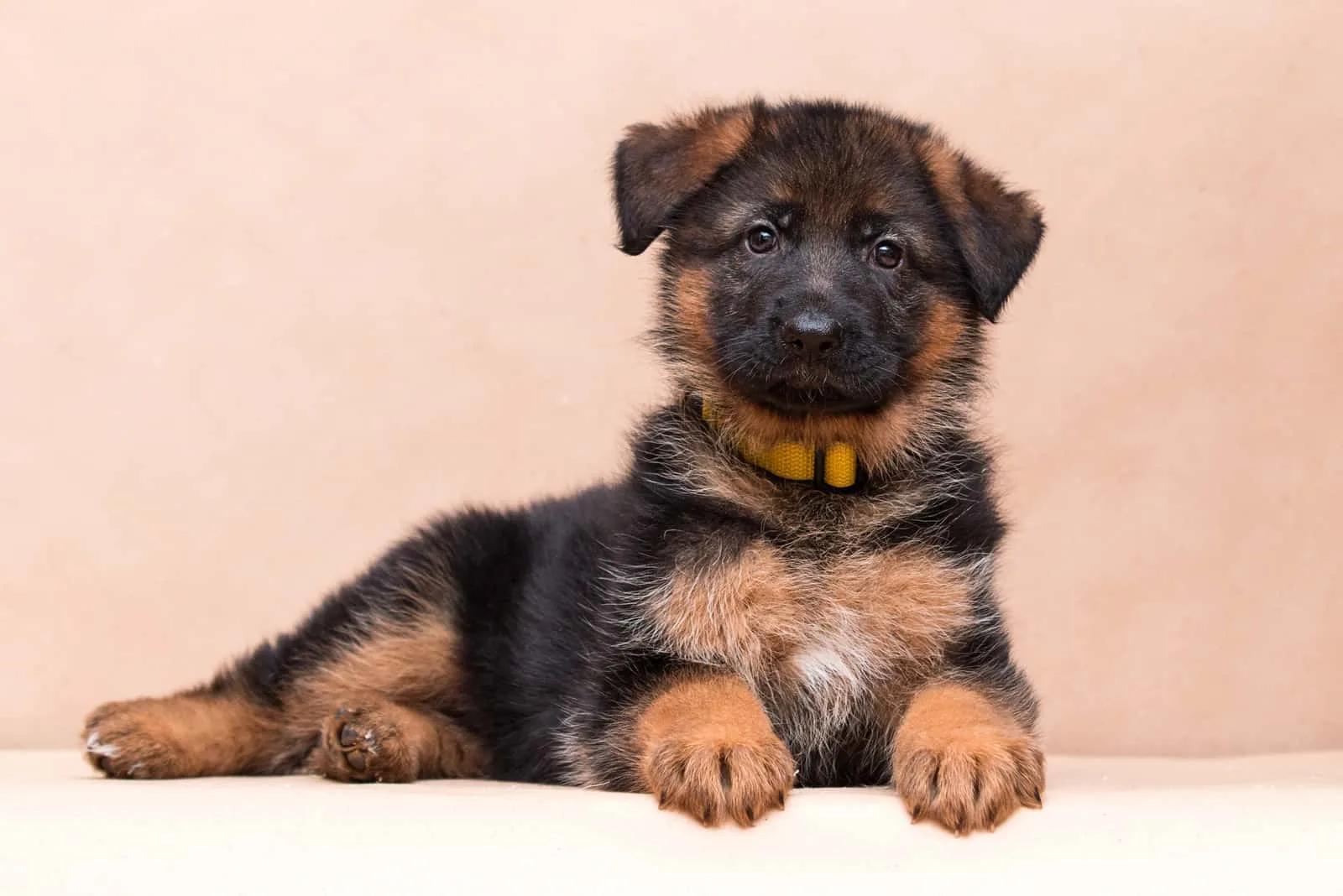 Even though they've been around only since 2015, Lucky Mutts Rescue is extremely capable of rescuing unlucky mutts from all over the state and turning them into the luckiest pooches. This organization offers you the chance to get a new best friend and make a dog's life happier.
I have to add that these rescue dogs are truly lucky because the volunteers won't let just anyone come in and adopt them. There's a careful screening process that will show who can adopt their "lucky mutt" and who isn't a good fit.
This step is beyond important in order to prevent the dog from returning to another shelter or ending up on the streets.
Dogs at Lucky Mutts are completely checked by a vet. They're free of parasites (both internal and external), up to date with all their shots, and involved in medical treatment if needed.
Another thing that blew my mind is that Lucky Mutts is a part of many good will programs that bring the organization funds. For example, if you download the Walk For A Dog app, then Lucky Mutts Rescue will get the much-necessary funds for each mile you walk with your dog.
This is just a tiny way to give back to the community, but it means the world for the mutts and their volunteers!
Rescue Center Details
Website: Lucky Mutts Rescue
Address: 9225 W Beloit Rd, Milwaukee, WI 53227
Email: [email protected]
6. White Paws German Shepherd
Ever since 2004, White Paws has managed to rescue almost 200 dogs in need so that they don't end up on the streets or being put to sleep.
But, White Paws isn't only focused on one area in Wisconsin. The crew will be happy to help all dogs in need no matter where they're located in the States.
What makes White Paws more special than other rescue organizations is the fact that they will even take in sick or disabled dogs. The team of professionals isn't scared easily, and they will handle every obstacle in their way.
Besides rescuing and providing good homes for German Shepherds, White Paws offers obedience training lessons to make sure every dog that's suitable for adoption is well-behaved and up to all behavioral standards.
Rescue Center Details
Website: White Paws German Shepherd Rescue
Phone: (920) 606-2597
Email: [email protected]
Social Media: Facebook
7. Mit Liebe German Shepherd Dog Rescue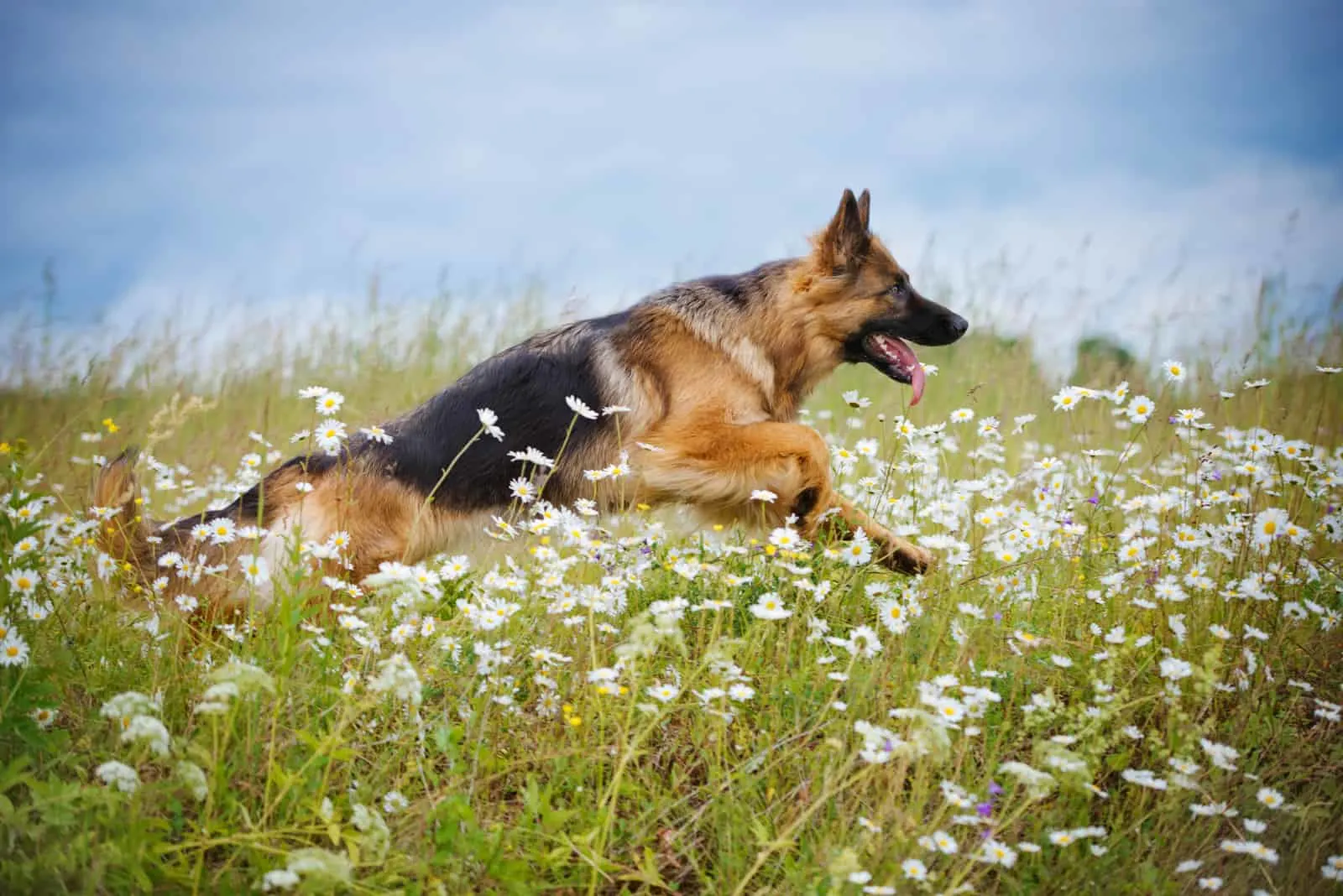 Founded way back in 1998, Mit Liebe German Shepherd Dog Rescue is a center devoted to saving and rehoming abandoned German Shepherd dogs.
The organization is still using the founder's motto as their lightmotive: "We'll save one until there are none". And, truly, Mit Liebe works really hard to show all stray GSDs or those in need that there's always a second chance for a better life.
The crew at Mit Liebe works only thanks to valuable donations from supporters and dog lovers of the Midwest. They're completely non-profit, and they could use your help. Every penny goes into saving abandoned and tortured GSD pups.
Mit Liebe can either help you adopt a German Shepherd, or you can help them by entering their foster families program. They can always use a helpful hand for rehabilitating GSDs with behavioral or trust issues.
Once the dog gets enrolled into their system, their veterinary team will take care of everything including spay or neuter operations, vaccinations, and de-worming treatments if needed.
I recommend you check their Facebook page, as the organization runs adoption days and fundraisers quite often.
Rescue Center Details
Website: Mit Liebe
Address: MLGSDR, PO Box 376, Suamico, WI 54173
Social Media: Facebook
8. ARF German Shepherd Rescue Lodi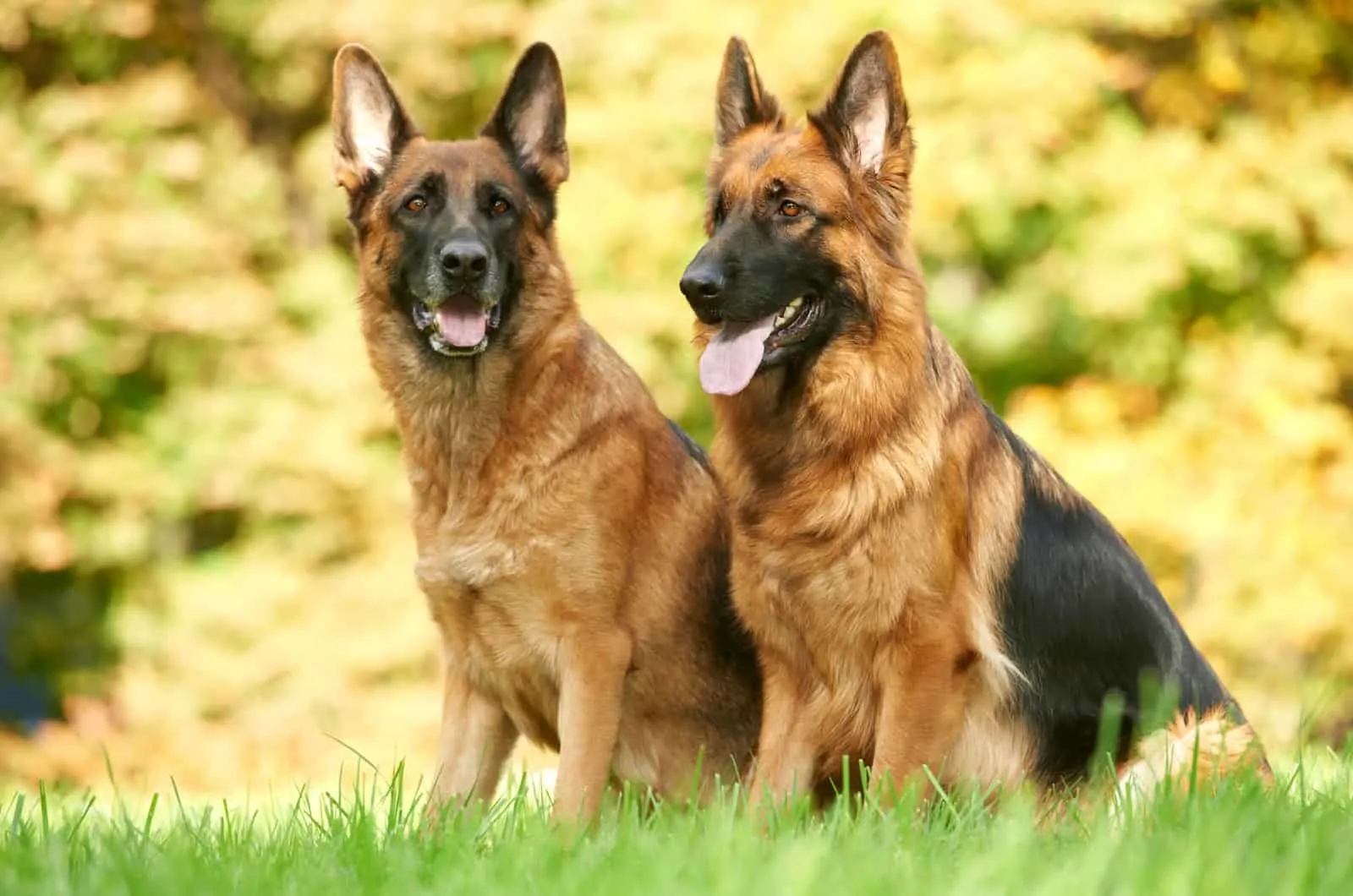 There's nothing more human than spending time and effort to save dogs scheduled for euthanasia. ARF GSD Rescue knows this the best.
This rescue center saves, fosters, and rehomes all "Pistols" in need out there.
But, who are Pistols?
It all began in 1999 when the founder of ARF bought a neglected GSD puppy named Pistol. Thanks to their love and nurturing, Pistol recovered and stayed with the founder's family. That's when it hit them all: there are other "Pistols" out there that need help.
Thus, the eternal goal of ARF was created. So many poor dogs like Pistol needed help, and founding ARF German Shepherd Rescue Lodi came at the right time. So far, the organization has made so many pup's lives a whole lot better. And, they're not planning to stop here.
If, by any chance, you can't take care of your GSD, you can surrender it to ARF. They won't judge, and will be happy to take care of your puppy.
If things are different, then you might even offer a helping hand and adopt some of ARF's German Shepherds. You will do more than a good deed… you'll make a pup's life much happier.
Rescue Center Details
Website: ARF
Email: [email protected] or Contact form
German Shepherd Mixes For Adoption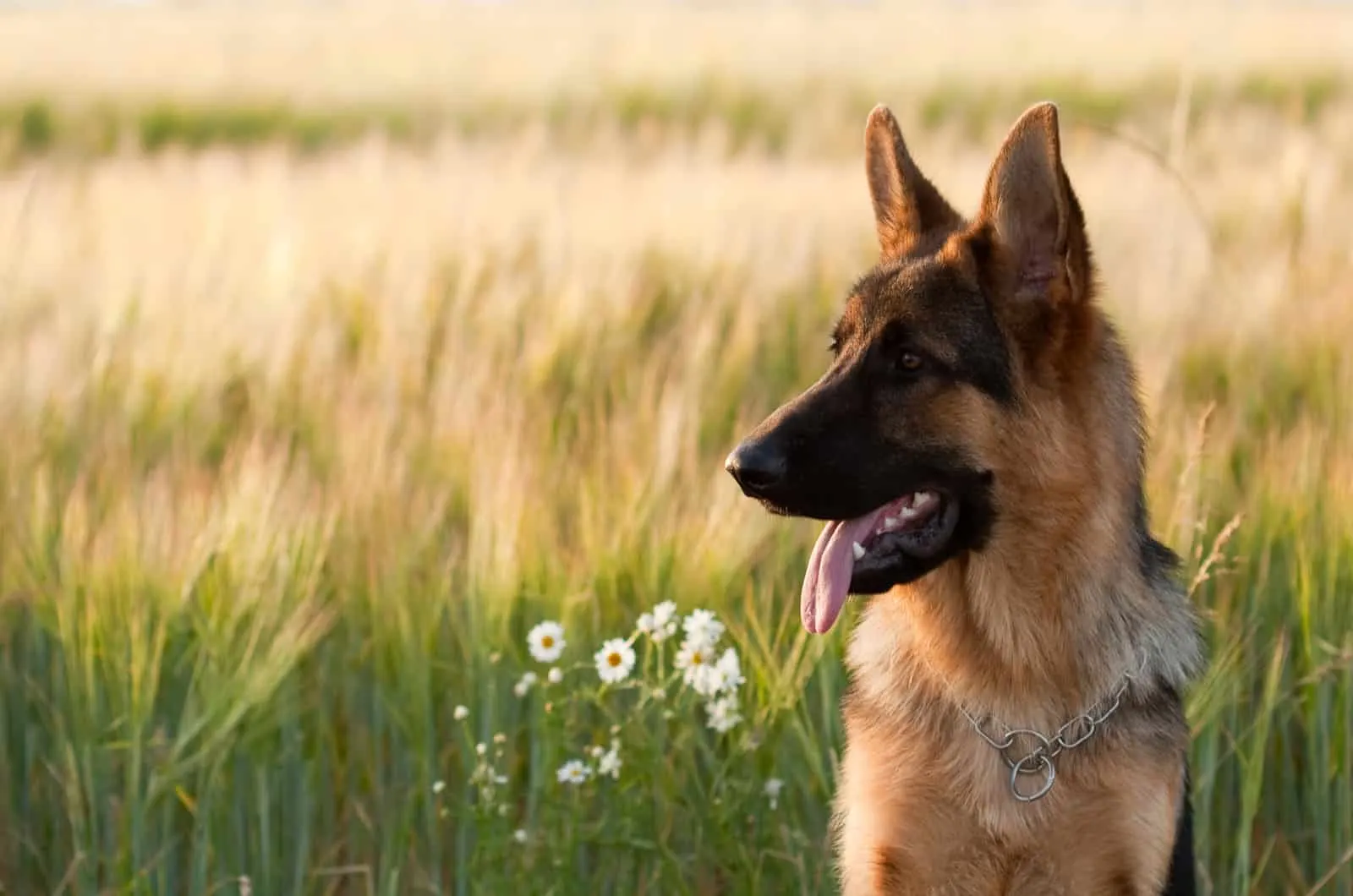 A lot of these shelters can have pawmazing German Shepherd mixes. If you're not completely set on a purebred GSD, maybe you can check out some crossbreeds:
German Shepherd Border Collie mix
German Shepherd Australian Shepherd mix
Bullmastiff German Shepherd mix
German Shepherd Golden Retriever mix
Or, maybe you'll find some dogs that look like German Shepherds quite interesting!
Final Words
I hope you'll find your ideal pup at some of the listed German Shepherd rescues in Wisconsin. These people truly take care of their rescued dogs. They're all checked by a vet and are socialized, and some are even trained before they go to their new furever home.
When you think about it, rescuing dogs is a wonderful passion. Not everyone has the opportunity and guts to go through what these brave volunteers do.
Support their hard work by adopting, fostering, or donating funds for a second chance that all dogs deserve.
Adopting over shopping should be your motto, too!
Related Articles: