It is quite challenging to find good, reputable Dutch Shepherd breeders in the United States. The reason might be found in the fact that these canines are not as popular as their counterparts – German Shepherds and Belgian Malinois.
These herding dogs come with a reputation of being a very intelligent dog breed. Even though they were initially used as herding dogs, the Dutch Shepherd breed is also used as a police dog, as well as a search-and-rescue dog.
Not many breeders are involved in Dutch Shepherd breeding. The breed is highly reduced and almost extinct since farming technology has advanced and these athletic canines' services are no longer as needed as they used to be.
Still, there are a few outstanding Dutch Shepherd Breeders in the USA that you need to consider if you are a fan of this wonderful dog breed.
Dutch Shepherd Puppies For Sale
In order to find a reliable Dutch Shepherd breeder, you need to look into several things. Taking into consideration that this is not an AKC-recognized dog breed, a good thing would be if your breeder has been recognized by the UKC (United Kennel Club), or the FCI (Fédération Cynologique Internationale).
This sporting puppy was recognized by the United Kennel Club in 1995. Being a member of the UKC or the FCI gives extra credibility, considering that these breeders take part in regular activities, such as bloodline testing of sires and dams, conformation and agility contests, and dog shows.
Generally, UKC and FCI members put more effort into breeding, and they follow a breeding program, which is not the case with many backyard breeders or puppy mills.
Having a reliable and well-tested dog would be quite amazing, especially if you are looking for a trustworthy and well-trained family dog.
Furthermore, the reason why I have picked these five amazing Dutch Shepherd breeders is because they regularly subject their puppies to health testing, and all canines come with a health guarantee.
So, if you are looking for an affectionate and reliable family pet, or an agile, personal protection dog – just take your pick! This gold brindle canine will make sure that you have a lifetime of happiness!
Now, let's meet these five breeders individually!
1. Aachen Dutch Shepherds, Oklahoma
Aachen Dutch Shepherds breeds working dogs imported from Europe. Their bloodline is regularly inspected, and all puppies come as high-quality pets. The breeder has a plethora of clients, from Alaska all the way to Texas.
Aechen Dutch Shepherd dogs are involved in law enforcement and police tasks, but they are also high-drive dogs specialized for military services. The breeder follows the breed standards, and provides future DS owners with excellent family members that are, at the same time, amazing watchdogs.
Even though this breed is not considered as one of the healthiest dog breeds in the world, Dutch Shepherds from ADS are regularly vet tested, vaccinated, and dewormed.
This is certainly one of the greatest Dutch Shepherd breeders in the USA, and if you are Oklahoma-based – you are more than welcome to visit the amazing Aachen Dutch Shepherds team!
Location: 156th St. Noble, Oklahoma
Phone number: (405) 899-4438
Email: [email protected]
Website: Aachen Dutch Shepherds
Social Media: Facebook
2. Carpe Omnia Working Dogs, Texas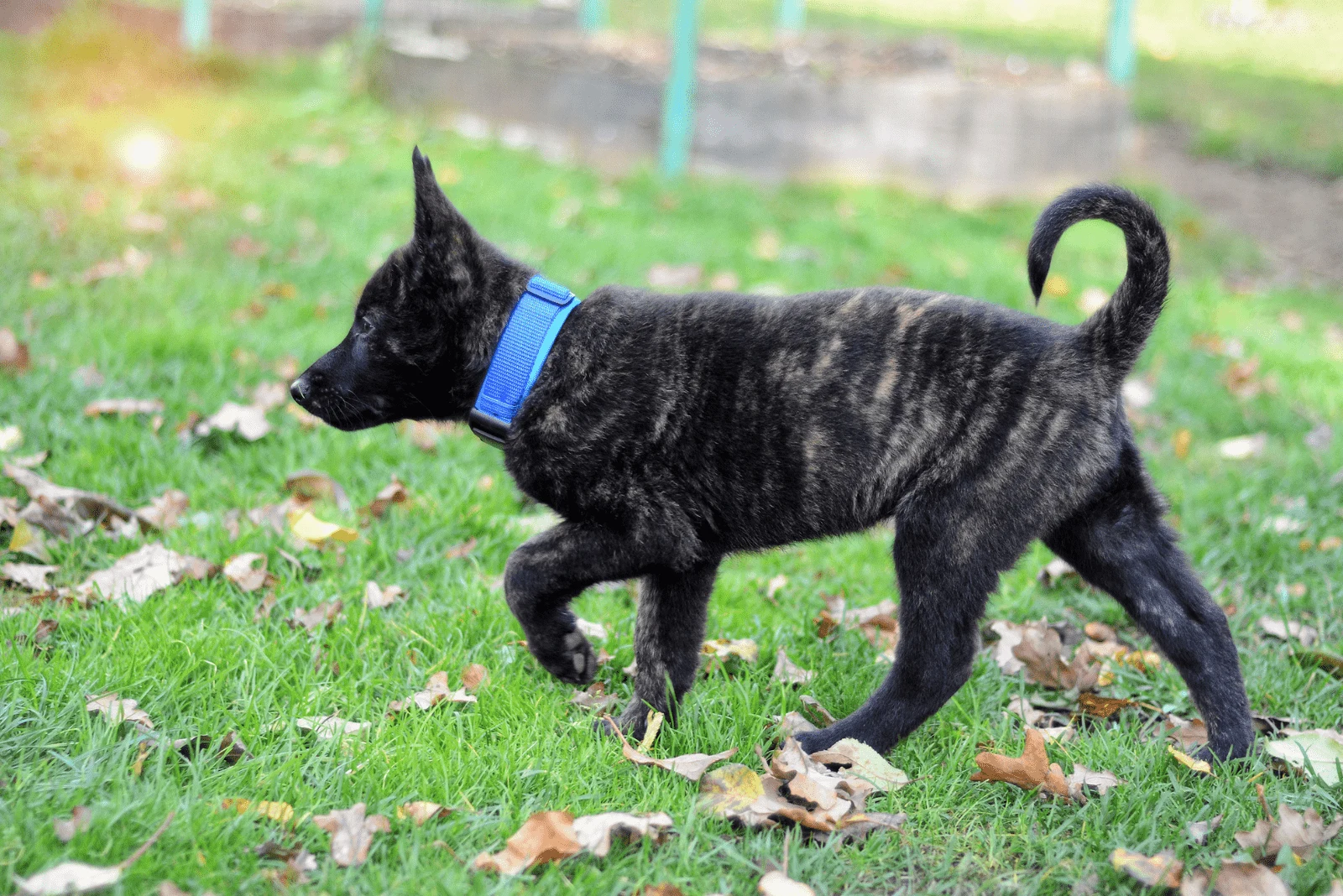 Carpe Omnia Working Dogs is another amazing Dutch Shepherd breeder.
Tiffany stands behind this beautiful dog facility. She makes sure that all puppies undergo regular health exams. They are good to go once they turn eight weeks of age. The average price of a Dutch Shepherd at Carpe Omnia Working Dogs revolves around $2000 to $2500.
Microchips, their first vaccine, deworming, and a two-year health guarantee are included in the price. This is a very reasonable offer, considering that the puppy you will get will be perfectly healthy, socialized, and well-behaved.
Tiffany puts hours into early socialization and obedience training. Preparing newborns for an indoor family life is COWD's mission. These purebred beauties of brindle pattern make excellent family dogs, and they learn new tricks easily.
Tiffany's dogs resemble the character of a Belgian Malinois. If you're trapped in a Belgian Malinois Vs. Dutch Shepherd dilemma – don't hesitate too much. The latter will perfectly fulfill all of your expectations… and more!
Location: San Antonio, Texas
Phone number: (210) 251-8820
Email: [email protected]
Social Media: Facebook
3. Cook Farm K9's, North Carolina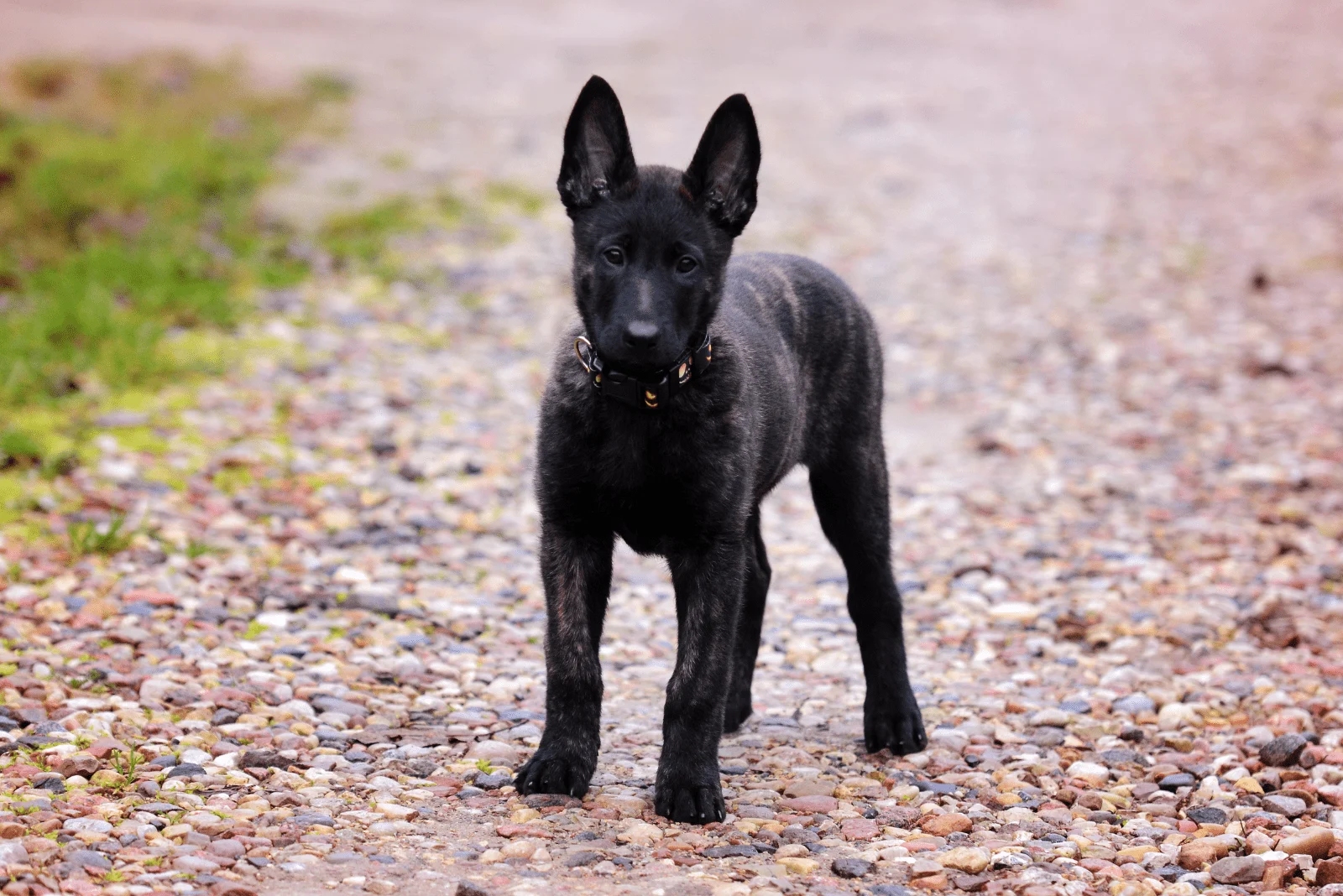 Are you living in North Carolina, or nearby? Then, Cook Farm K9's is the perfect place for you! This breeder has European-imported Dutch Shepherds of outstanding bloodline.
If you need a Malionis, a Dutch Shepherd, or a German Shepherd crash course – Cook Farms K9's will be more than happy to answer all your inquiries. Cook Farm K9's is a long-time breeder of Belgian Malionis and German Shepherds, too.
These canines are early socialized and taught good manners. You will get an intelligent, reliable, and fast-learning family pet if you decide to purchase from CF K9's.
The breeder requires a $500 deposit prior to purchase. The deposit is a standard procedure in the overall purchasing process. If, by any chance, you don't succeed in reserving a puppy, your deposit will be transferred to the next litter.
All puppies are of excellent conformation, health, and behavior. You will get a one-year guarantee on genetics, hips, and elbows.
Military personnel and policemen are offered a significant discount. The breeder has a shipping option for those living outside of North Carolina.
Location: Browns Summit, North Carolina
Phone number: (336) 279-3134
Email: [email protected]
Website: Cook Farm K9's
4. Impact K9 USA, Illinois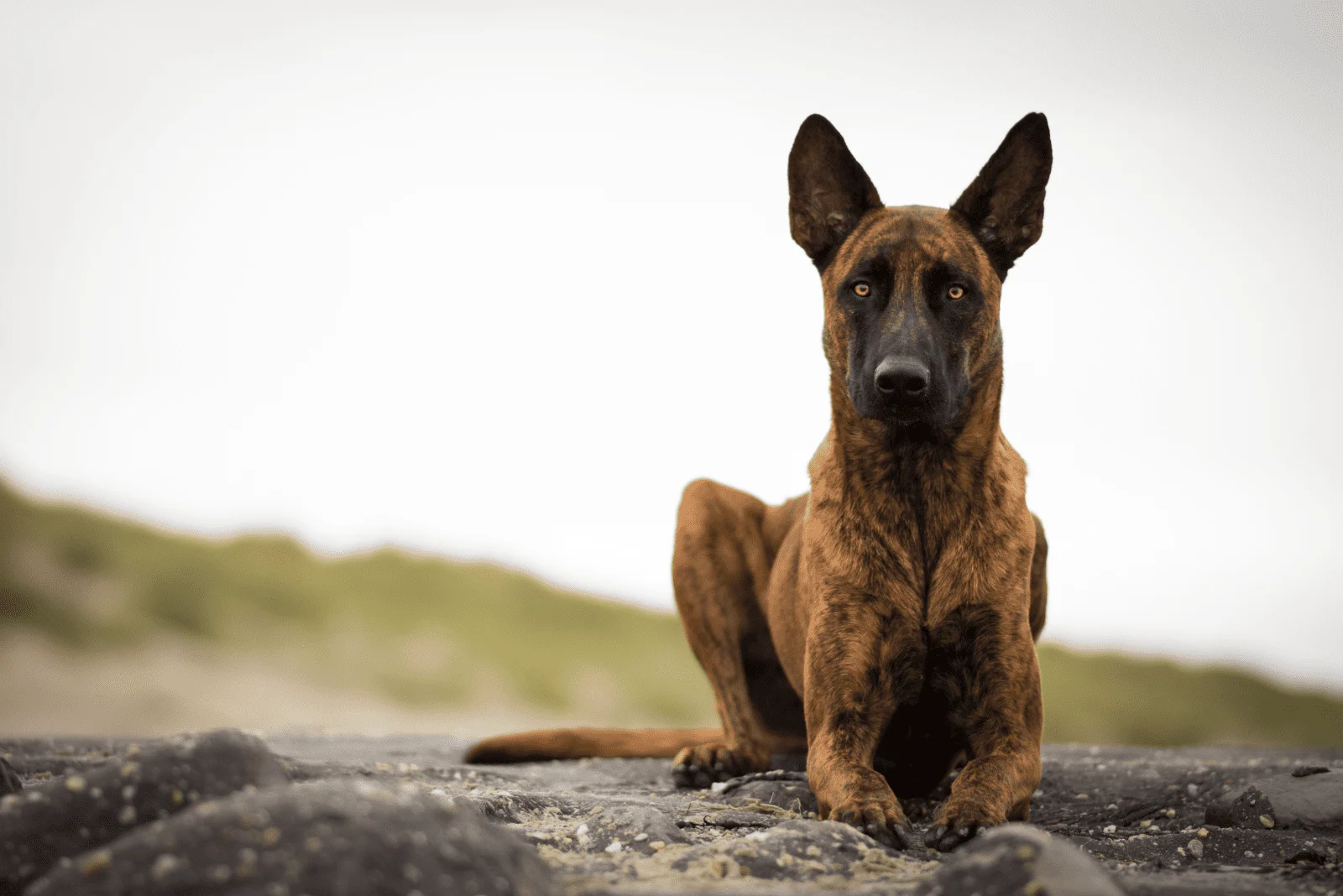 This Illinois-based dog facility is probably one of the best Dutch Shepherd breeders when it comes to breeding personal protection dogs, as well as working dogs. These canines are recommended to people who are engaged in law enforcement, as well as to active sportsmen.
Impact K9 USA dogs are extremely active and playful. They require two to three hours of exercise a day.
Bill is a long-time Dutch Shepherd trainer and breeder. He was a trainer of police dogs, which is why this breeder is one of the greatest when it comes to obedience, agility, and protection training.
Impact K9 USA sells amazing Dutch Shepherds of excellent conformation, agility, and physique. These dogs are trained to protect, defend, and be on alert. However, they are socialized from an early age, too, which means that this is not an aggressive dog breed by default.
Bill makes sure that you get a high-quality life companion. All puppies are subjected to Early Neurological Stimulation.
How they train their dogs is something you can look up on their official Impact K9 USA website. I'm sure that you will be pretty amazed.
The price of these puppies is $2500.
Location: 21301 N.1050th Rd, ​Adair, Illinois
Phone number: (815) 262-9028
Website: Impact K9 USA
Social Media: Facebook and Instagram
5. Cher Car Kennels, Michigan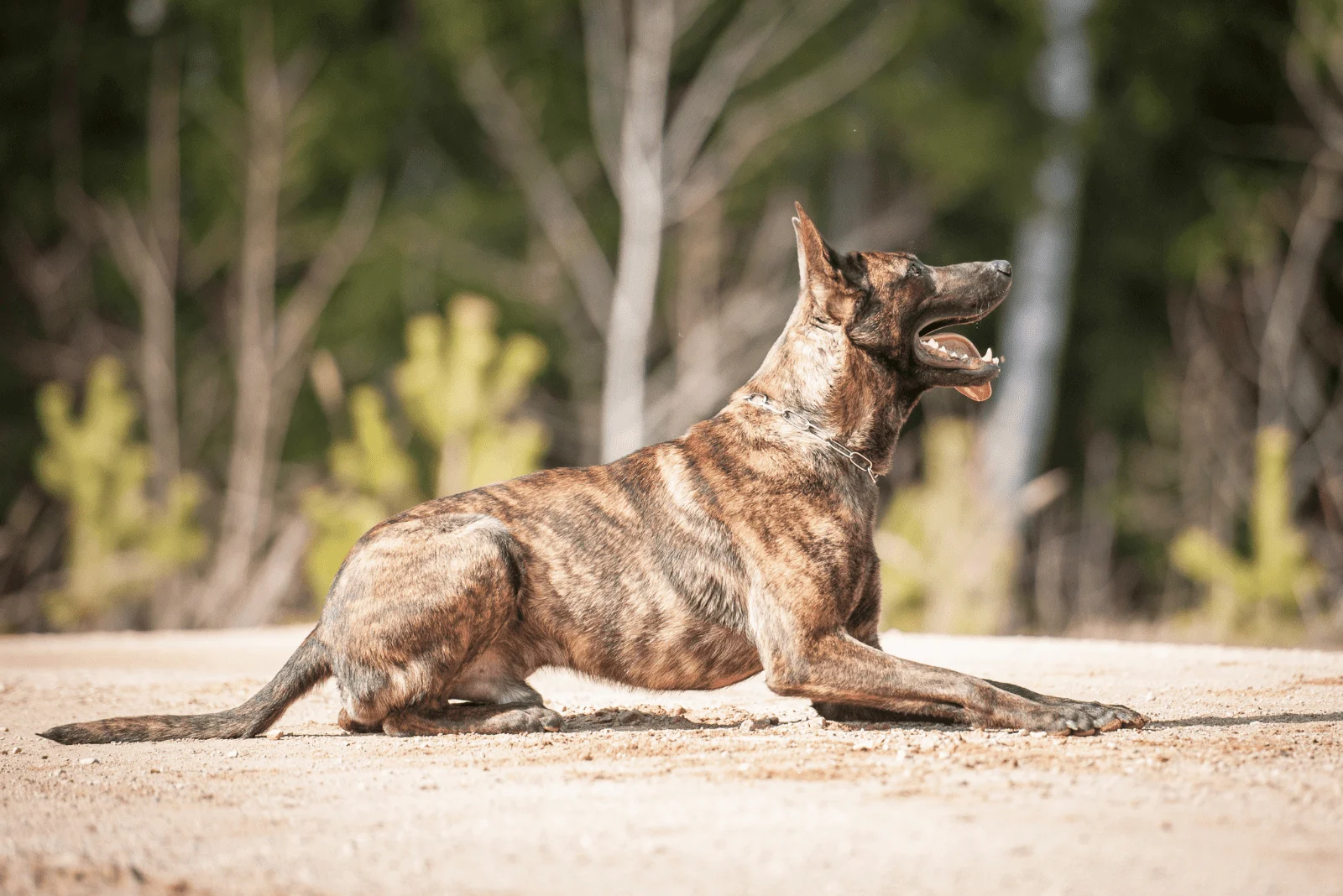 Cheryl, who stands behind this facility, has been in the breeding business since the 1970s. This is one of the oldest and most reputable Dutch Shepherd breeders in the United States, for sure.
Cheryl follows the standard breeding program for Dutch Shepherd puppies, but she is also a dog trainer. You can reserve private lessons on protection, obedience, or other types of training.
The puppies that are bred in Cher Car Kennels are taught early socialization and obedience. Also, many of her dogs take part in dog shows, conformation contests, as well as agility competitions.
Even though this is not one of the most expensive dog breeds in the world, Cher Car Kennels' prices for Dutch Shepherds go from $500 up to $6000. The reason why there is such a big difference in the price between puppies is mostly based on their trainability.
Puppies in this kennel are FCI-registered, well-behaved, health-tested, and socialized from their first day.
Location: 4215 S. Lowell Road, St. Johns, Michigan
Phone number: (989) 224-722
Email: [email protected]
Website: Cher Car Kennels
Social Media: Facebook and Instagram
FAQs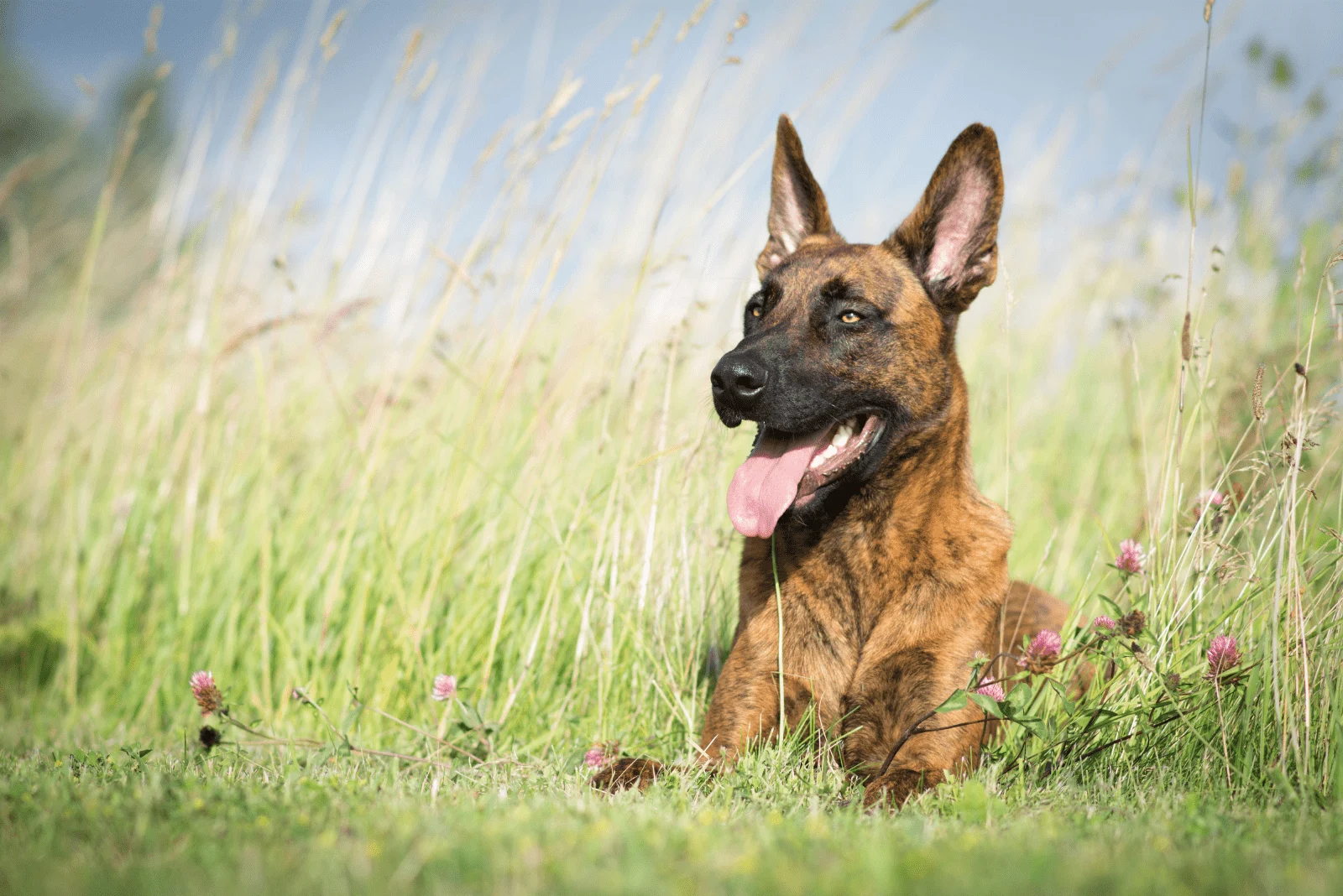 How Much Does A Dutch Shepherd Puppy Cost?

The average price of a Dutch Shepherd puppy revolves around $1500 to $2000. However, you can find these puppies for less than $1000. There are some breeders who sell Dutch Shepherds for just $500.

On the other hand, the price of K9 protection dogs, or law enforcement dogs, can go from $5000 to $6000. The reason why their price is so high is because these canines were subjected to dozens of hours of obedience, agility, and protection training.

The advice is – definitely don't buy this puppy for less than $1000!

You will probably need to invest a lot more later, including health exams, vaccination and deworming, microchips, dog training collars, and UKC registration papers.
Reputable breeders will sell you a puppy with the full package.

2. Are Dutch Shepherds Good Family Dogs?

This is a great family pet. The breed generally resembles German Shepherds in obedience, socialization, and trainability. German Shepherds are known to be one of the easiest dogs to potty train. The Dutch ones are also pretty trainable!

The breed can live both indoors and outdoors. This is an independent and outgoing dog breed.

They won't mind being on their own for hours. However, they can be trained to be excellently-behaved family members.
You definitely won't regret having one of these puppies inside your house or around your family members!

3. What Is The Average Weight Of A Dutch Shepherd?

Generally, this dog weighs between 50 and 70 pounds. The breed qualifies among large dog breeds. However, Dutch Shepherds are definitely among the tallest dog breeds.

One thing you need to bear in mind is that overfeeding Dutch Shepherds doesn't do good to them or their owners. Obese German Shepherds are prone to injuries, diabetes, and cardiac diseases.

Also, there is a pretty good chance that an overfed Dutch Shepherd will display more aggressive behavior. You need to give this pooch plenty of space and exercise.
Otherwise, the puppy will have a pretty self-destructive nature.

Conclusion
There is a pretty good chance that you will find yourself wondering if there are any good Dutch Shepherd breeders in the USA. This is because the breed doesn't have a reputation as some other, more popular dog breeds.
However, these five breeders are a clear indicator that reputable Dutch Shepherd breeders still exist! And… they are still rocking!
If you are a Dutch Shepherd enthusiast, the advice is – don't waste time! Reserve your Dutch Shepherd puppy today!
Read more:
• Top 7 German Shepherd Breeders In Alabama
• The Blue Dutch Shepherd Breed Standard Loophole