Finding the right dog breeder might be tough for future dog owners. It is of very high importance that you pick a reputable breeder who you can trust.
This popular dog breed is taking over social media with its cuteness and cheerful personality. Therefore, it is definitely not a coincidence that you have fallen in love with the personality of the dachshund pup and that you want one for yourself.
You're searching for reputable Dachshund breeders in Virginia, then. We have the greatest ones for you, so don't search any further!
If you're ready to meet your new Dachshund puppy, you'll enjoy looking through the list of breeders below. You can trust that they all have the best puppies since they have all been examined and certified.
Choose one breeder and check to see if they have the Dachshund you want. Is the miniature Dachshund your choice? Maybe one in dapple or red? You name it, we got it!
Dachshund Puppies For Sale In Virginia
Prior to discussing the top Dachshund breeders in Virginia, it is important for potential owners to be aware of certain general best practices while searching for the perfect Dachshund pup.
Prior to finding the right breeder, make sure to check out the growth chart of this dog breed.
It's very important that you understand that it is better for you to buy a puppy from a reputable breeder. This is a must because buying from someone trustworthy is the only right way to add a new member to your family.
Therefore, I have made a list of the 10 best Dachshund breeders in Virginia, from which you can pick and choose whichever one you click with the most.
1. Minideelites Dachshunds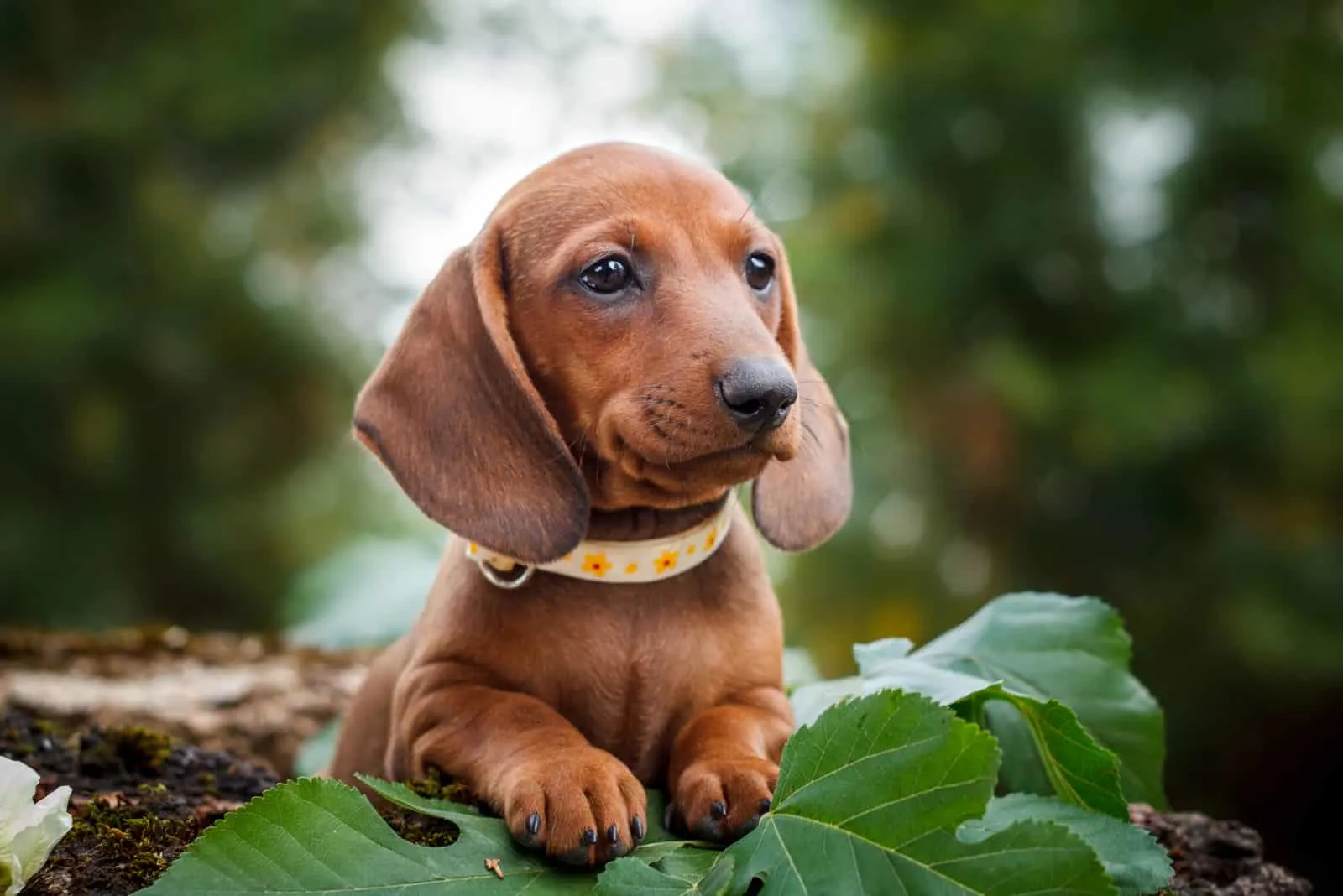 The owner of the Minideelites Dachshunds is Sigrid Queman, who is very active on Facebook. If you look into this social media account of hers, you will be able to see loads of Dachshund pups and adults.
She displays pictures of her breeding dogs and the puppy litters that follow. She is very transparent about the long body dog's medical records.
Available puppies are reserved months in advance, because of which, you will have to send her an email of inquiry to put you on her waiting list.
She also has long hair Dachshunds, and she sells short hair, wirehaired, and long hair ones. She is a bit reserved when it comes to meeting the pups before you actually come to get them, just as a precautionary measure for any type of viruses that the pups may be exposed to before getting every vaccination needed.
Most important info:
Location address: Crimora VA 24431, United States
Contact Email: [email protected]
Owner: Sigrid Queman
Facebook: Minideelites Dachshunds Sigrid Queman
Website: Minideelites Dachshunds
2. Ms. Doxie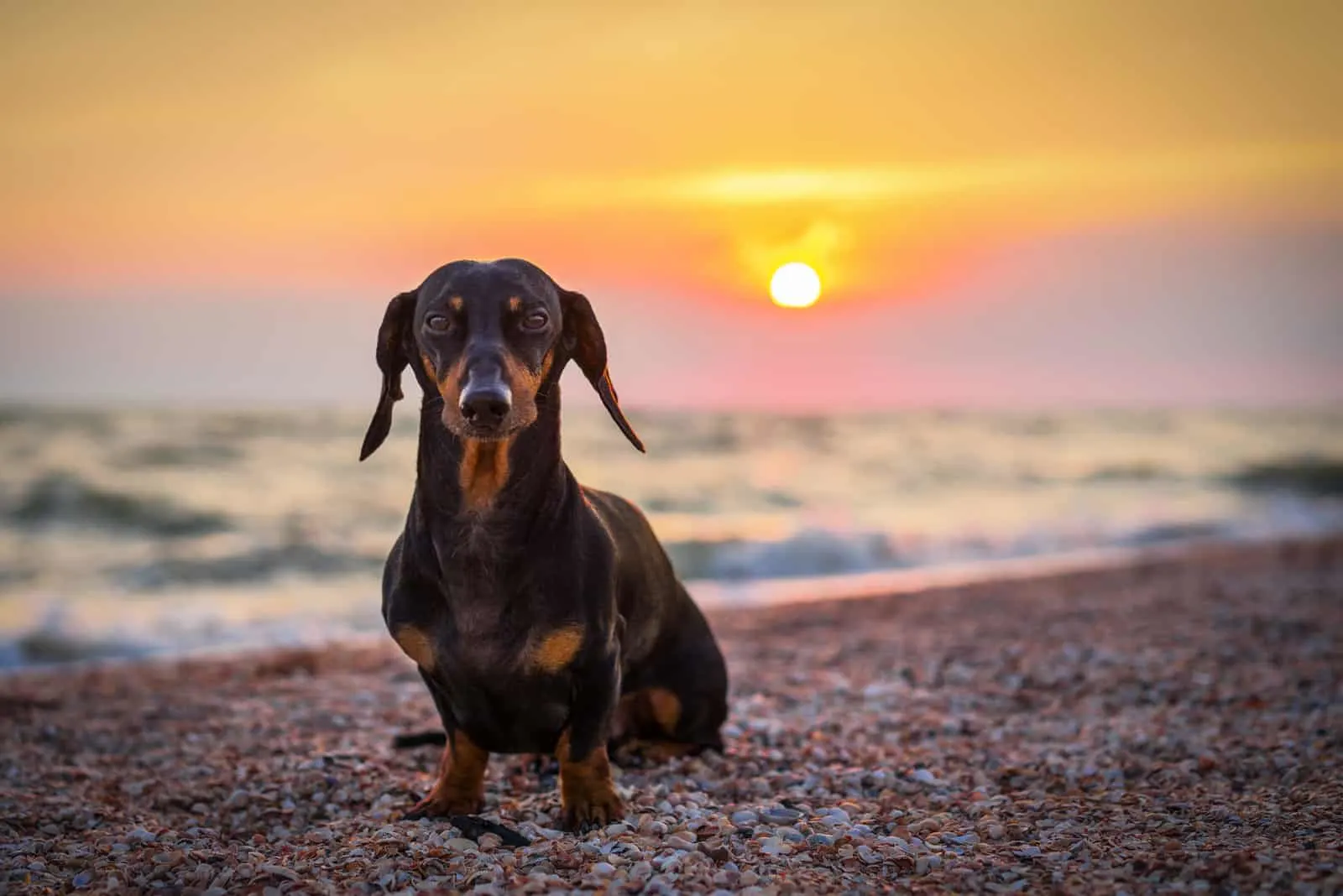 For fifteen years, she has been raising miniature dachshunds. She breeds for temperament and conformation. She uses the AKC's Bred with HEART Program to test her puppies.
She has been a lower elementary school teacher for more than 19 years. She claims to have employed her knowledge of organized training methods, positive feedback, and love of kids and animals to enable people to raise Miniature Dachshund puppies who are content, healthy, and socialized.
To ensure that their pups are content and well-adjusted when they go into their new homes, they spend a lot of time with them every day. If you want a Miniature Dachshund puppy of top quality, she assures that this is the right place. It's time to stop looking!
Her first two mini Dachshunds who started their business were named Rocky and Adrian and they meant the world to her. And she shares their pictures all the time.
She is amongst the most popular Dachshund Breeders in Virginia because of her approach to her customers.
Most important info:
Location address: 15349 Leatherwood Rd, Abingdon, VA 24210, United States
Contact Email: [email protected]
Website: Rocky's Doxies
3. Piney Mountain Kennel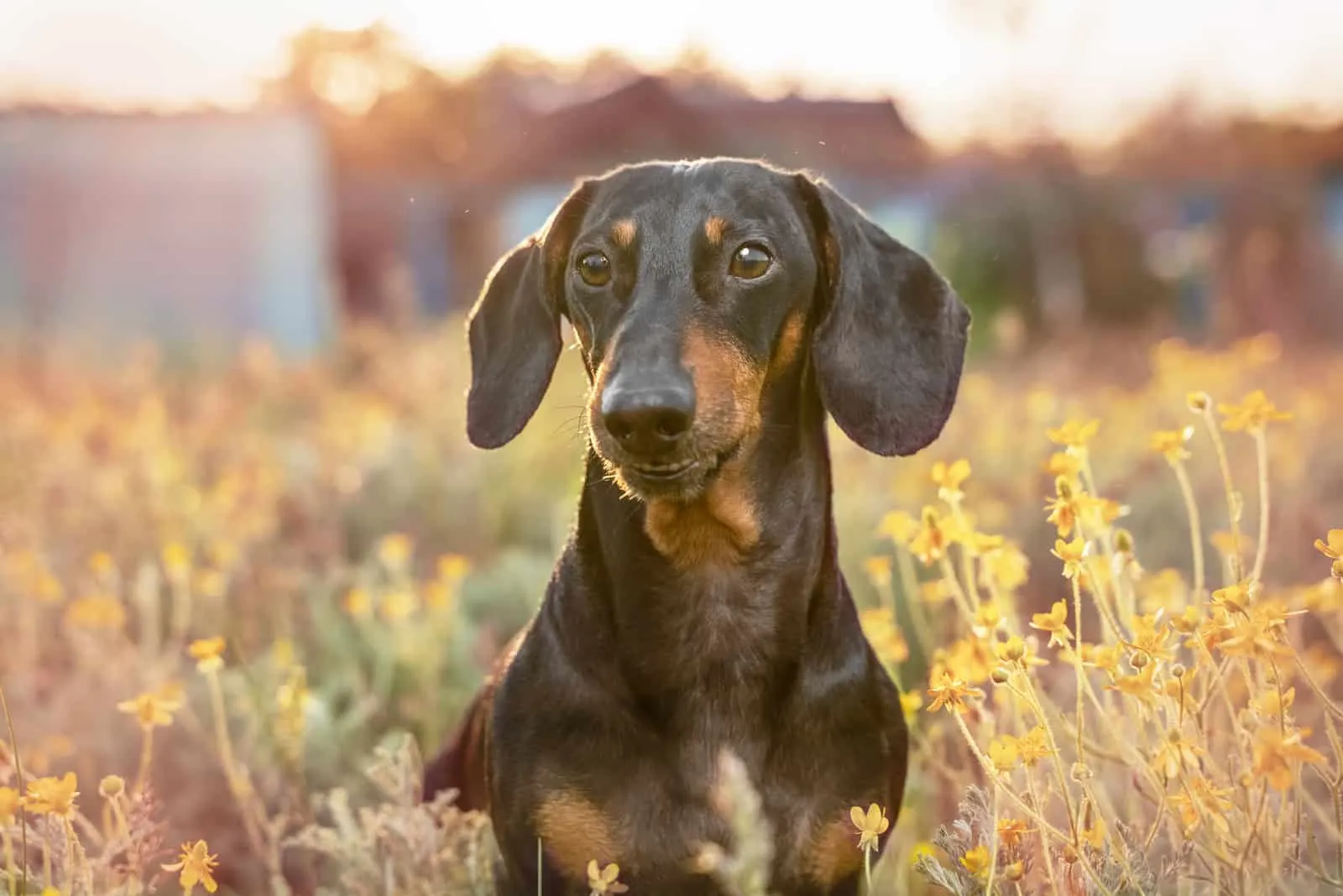 Tania is a licensed veterinary assistant who loves all animals, but her particular specialty is pugs. Breeding PDE, PK Def, DM, and PLL health-tested AKC Champion-lined Pugs and Dachshunds is what they are focused on.
They exclusively market AKC Standard Dachshund and Pug colors. Puppies are vet examined, up to date on all necessary vaccinations and dewormings, and have AKC ReUnit Chips implanted before going home. Limiting AKC membership (spay/neuter contract) is something Piney Mountain Kennel maintains the right to do.
She has been breeding her dogs since 2005, which makes her an experienced breeder. She claims to have great quality Dachshund dogs, but she does not breed miniature Dachshunds.
Her Dachshunds come in black and tan, and she exclusively breeds short hair Dachshunds.
Most important info:
Location address: 504 Piney Mountain Road, Appomattox, Virginia 24522, United States
Phone Number: 434-665-8530
Contact Email: [email protected]
Website: Piney Mountain Kennel
4. PDX Miniature Dachshunds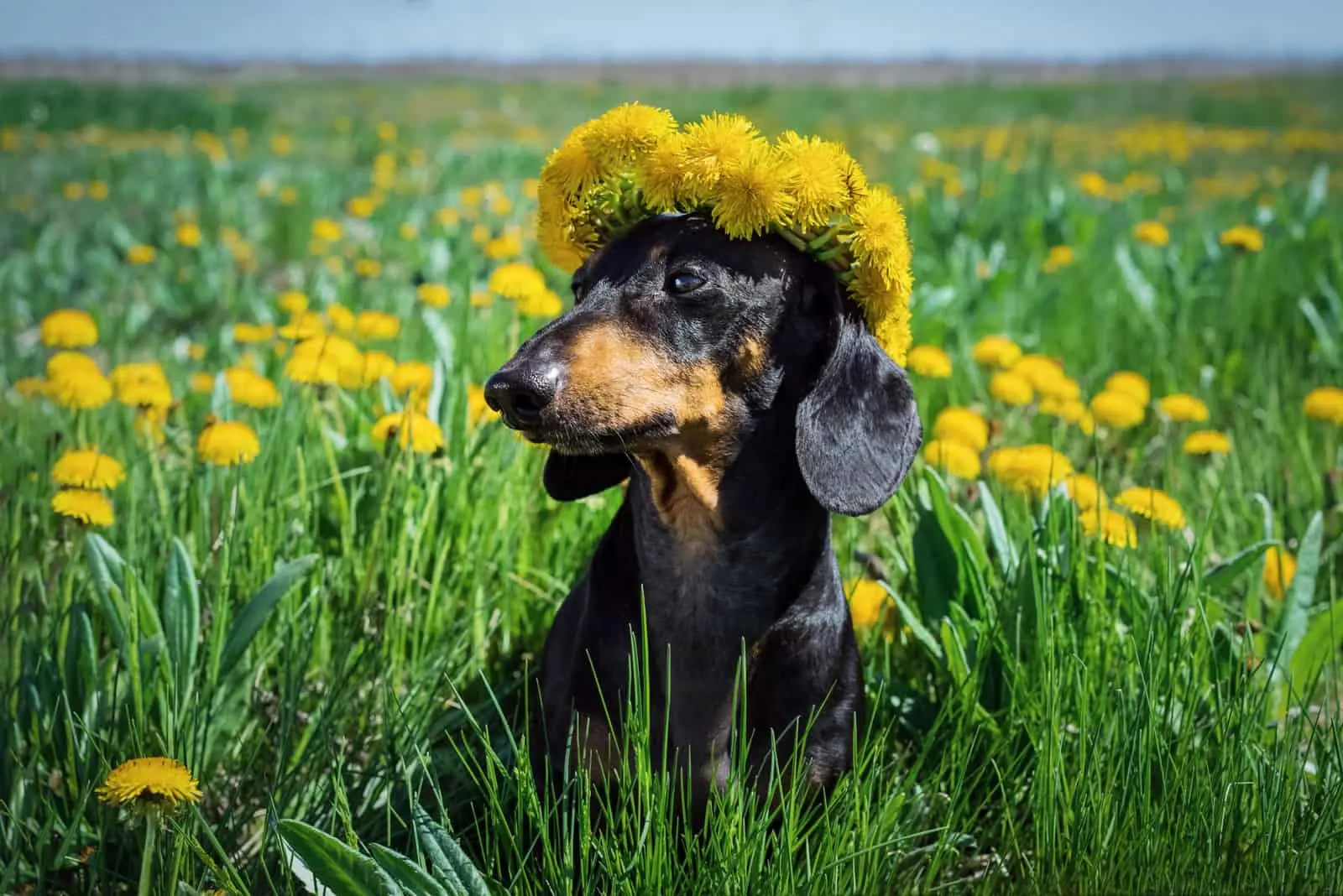 Unbeknownst to you, the German word for "dachshund" is "badger." A Doxie as well as a badger dog do indeed share a number of characteristics: ranging from their low, lengthy bodies to their capacity for both surface and subsurface hunting.
Let's not overlook the "hund" which, like other hounds, was developed to hunt animals that burrow underground, such as badgers. A hobby breeder with a deep love for the Dachshund breed is PDX (PairoDoX) Miniature Dachshunds.
Every dog is reared in their household and gets along with kids, adults, and other animals. The pups spend their first eight weeks of life in the kitchen where they are exposed to a range of household sounds and activities.
Puppies from the PDX are produced to be offered as pets. The puppies are raised at home and are well-rounded as well as socialized from an early age. Except in exceptional cases that the owner of PDX allows, pups are sold unregistered.
All pups are adopted out with a condition stipulating that they will all be neutered or spayed when they reach sexual maturity. According to reviews, the puppies have amazing personalities and are quite smart, picking up how to use pee pads and other objects rapidly.
The puppies are also in excellent health and exhibit great breed conformation. The proprietor of PDX Miniature Dachshunds responds quickly to enquiries from prospective owners and makes every effort to keep new puppy parents informed while the puppies are in their care.
Most important info:
Location address: Front Royal, Virginia, United States
Phone Number: 540-535-6498
Contact Email: [email protected]
Website: PDX Miniature Dachshunds
5. Mini Love Bugs Dachshunds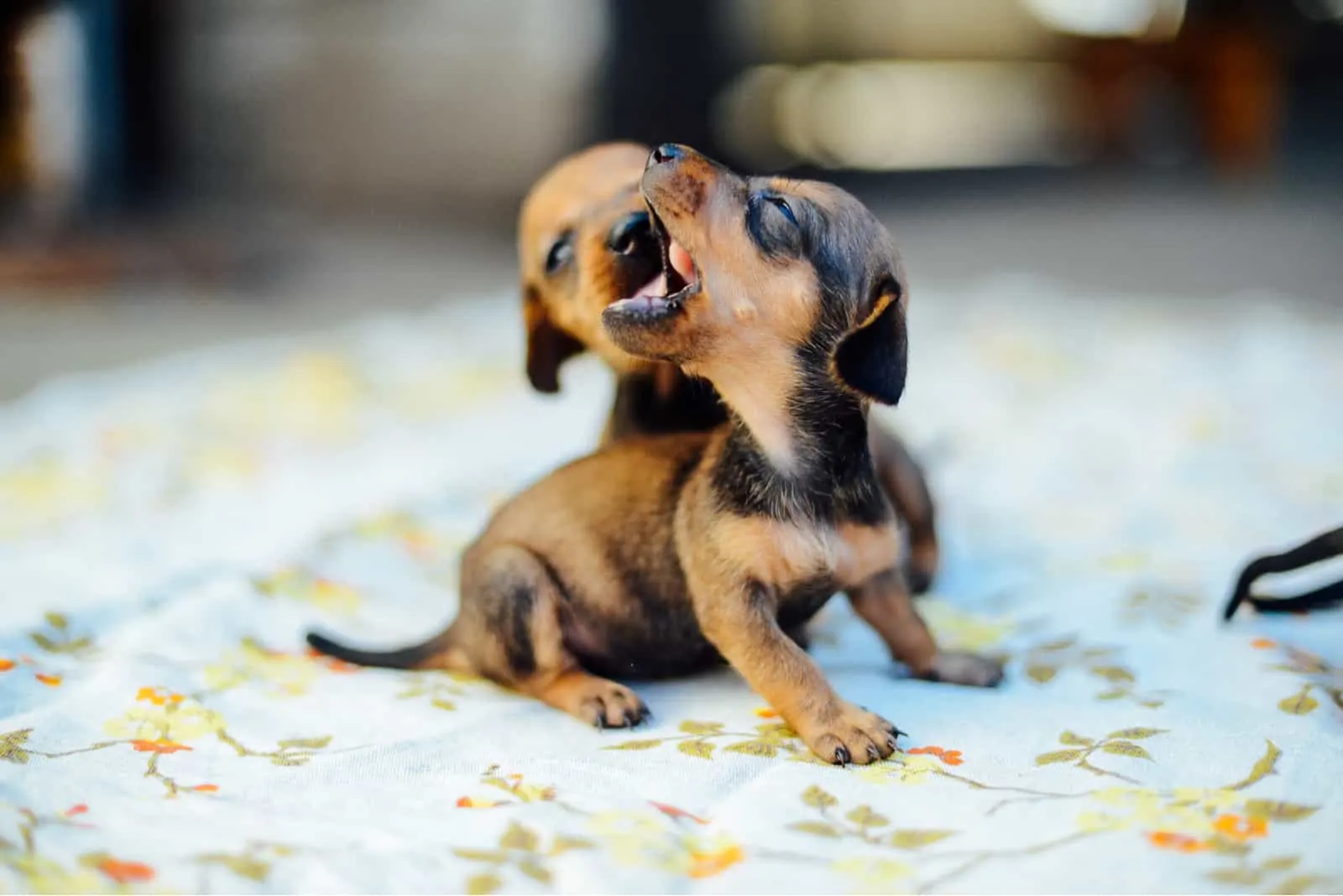 In their house in the Hampton Roads region of Virginia, Mini Love Bugs nurtures all of their dachshunds. They are treated as royalty and are first and foremost their pets.
Any puppy must be reserved with a non-refundable $100 deposit, with the remaining cost required at pick-up. If you decide you no longer want the puppy after the dog's health examination by the veterinarian, your deposit will be refunded.
You will receive a refund of your money if you decide not to keep the puppy after the dog's health examination is completed.
All pups receive the necessary vaccinations, deworming treatments, and health examinations from their personal veterinarian. In order for your puppy to be healthy, it is your responsibility to make sure they receive their second and third puppy immunizations.
A sample of the food the puppies are currently consuming and a blanket scented with mom's smell will be provided for your dog.
Most important info:
Location address: Suffolk, Virginia, United States
Facebook: Mini Love Bugs Dachshunds
Contact Email: [email protected]
Website: Mini Love Bugs Dachshunds
6. Bradbury's Dachshunds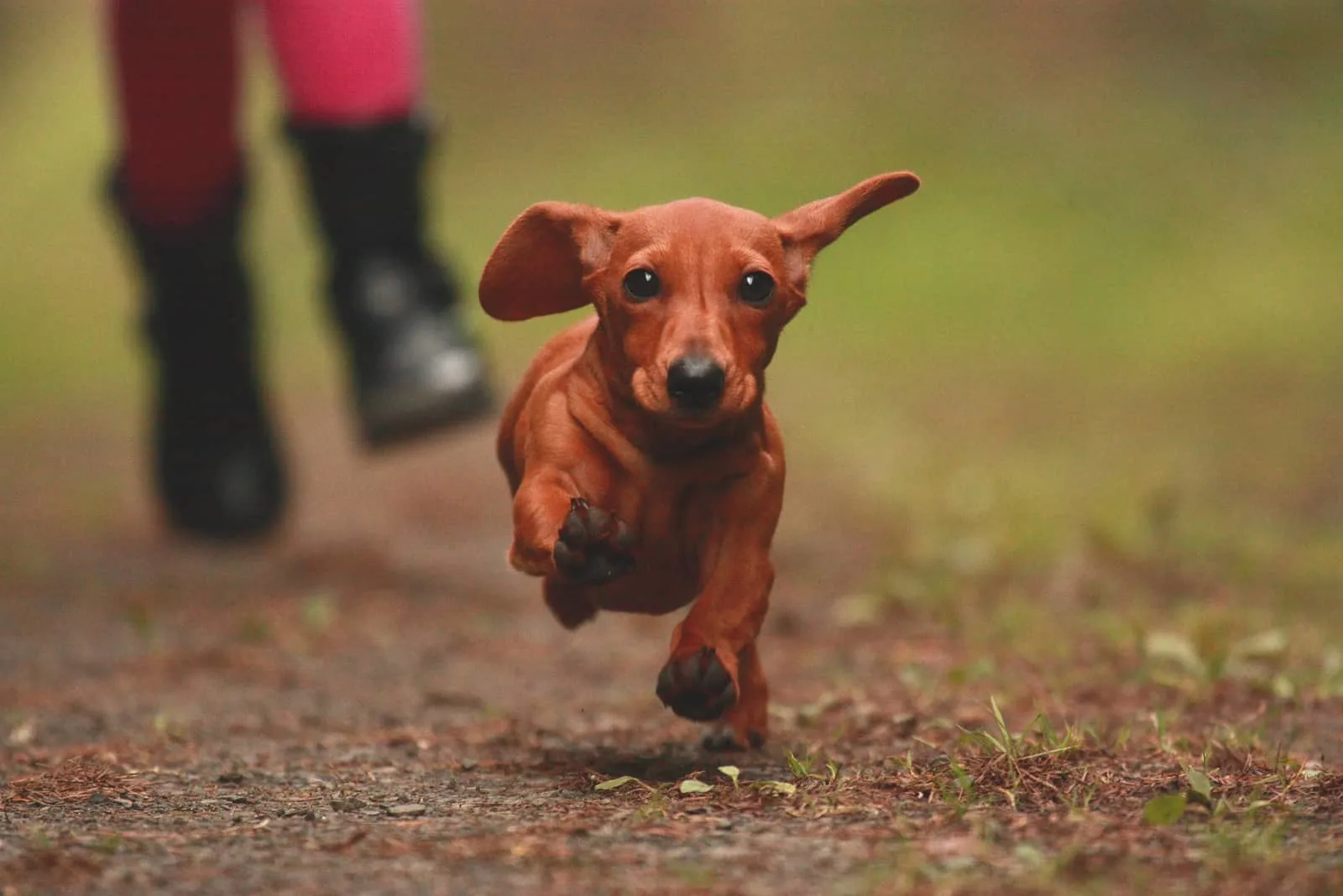 This dog breeder has a close relationship with each of its puppies. Every dog they have and every Dachshund pup they create is treated like a family pet since they started their Dachshund puppy breeding as a family company.
They breed regular sized Dachshunds, of both the long hair and short hair varieties. They claim to have quality puppies, and that they have happy puppies that grow as family members.
They come potty trained.
They claim to miss having tiny ones at their feet, but they are aware of how happy they are making other households. They advise that as soon as their tiny ears open, it is best for you to begin acclimating your new puppy to its name, when you select one.
Most important info:
Location address: Cartersville, VA, 23027, United States
Phone Number: 804-375-3788
Owner: Brenda Bradbury
Website: Bradbury's Dachshunds
7. Doxiefun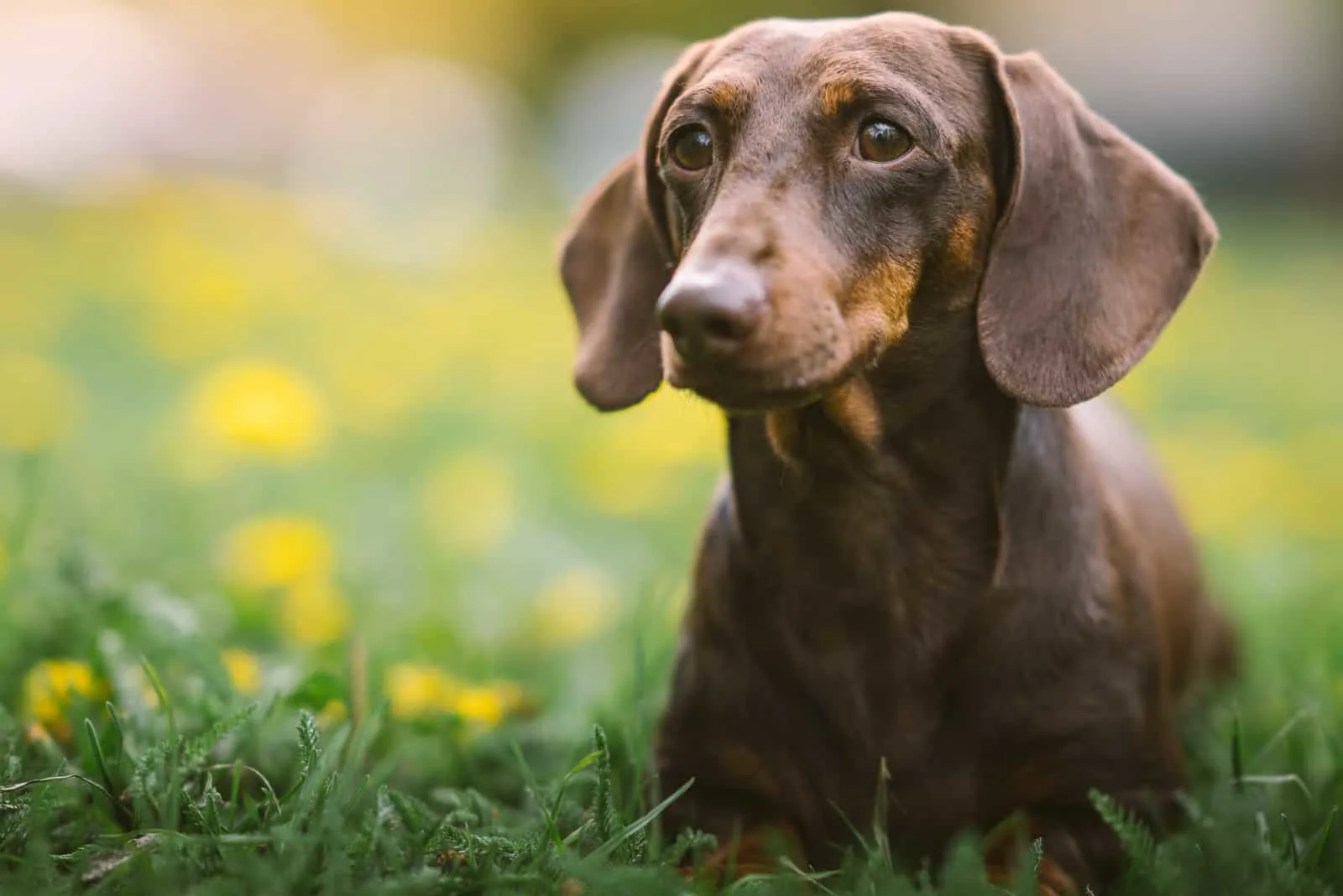 Their next litter should arrive in the late fall or early winter of 2022!
They don't have any other color; they only have silky, long hair that is red, black and tan, or brindled. They are all minis under 15 pounds, with the rare little standard being produced. They do not have the wirehair, dapple, cream, or piebald genes.
Since they have a very long wait list, your only opportunity of purchasing a Dachshund puppy from them is if you respond immediately after receiving email notification of an impending litter.
Dachshund pups are bred by Doxiefun and offered for sale to new owners, but not for additional breeding or starting a business of their own. Although they now have a tweenie as their main stud, the majority are minis. They don't have any other dog breeds which they breed, or any other animals.
When you purchase a puppy from them, it will also include two weeks' worth of food, wee wee pads, a bottle of scent that they have been trained to use as a potty, stop chew spray, a collar and bandana, and a set of four Doxiefun books totaling more than 400 pages of eBooks. In addition, the puppy will have acquired three sets of shots, or 15 vaccines, totaling DHPPCvA, and two strains of bordetella.
Since the AKC requires them to screen potential owners and keep track of them for the duration of the dog's life, they assert that they are not a puppy mill and are simply a mom and pop business paying the taxes on an extremely serious "hobby." As a result, they don't just distribute dogs to just anybody.
They will talk to you about whether or not now is a great time for you to get a puppy. Even if you answer all the questions, they may not be able to offer you a pup because it is very difficult for them to handle the 500 requests they receive each year. They don't ship and would rather sell locally. They want to get to know the buyers of the pups they are selling. Puppies are sold on a first-come, first-served basis.
Most important info:
Location address: Northern Virginia, Berryville, United States
Facebook: Doxiefun
Contact Email: [email protected]
Website: Doxiefun
8. D&S Puppies & Doswell Dachshunds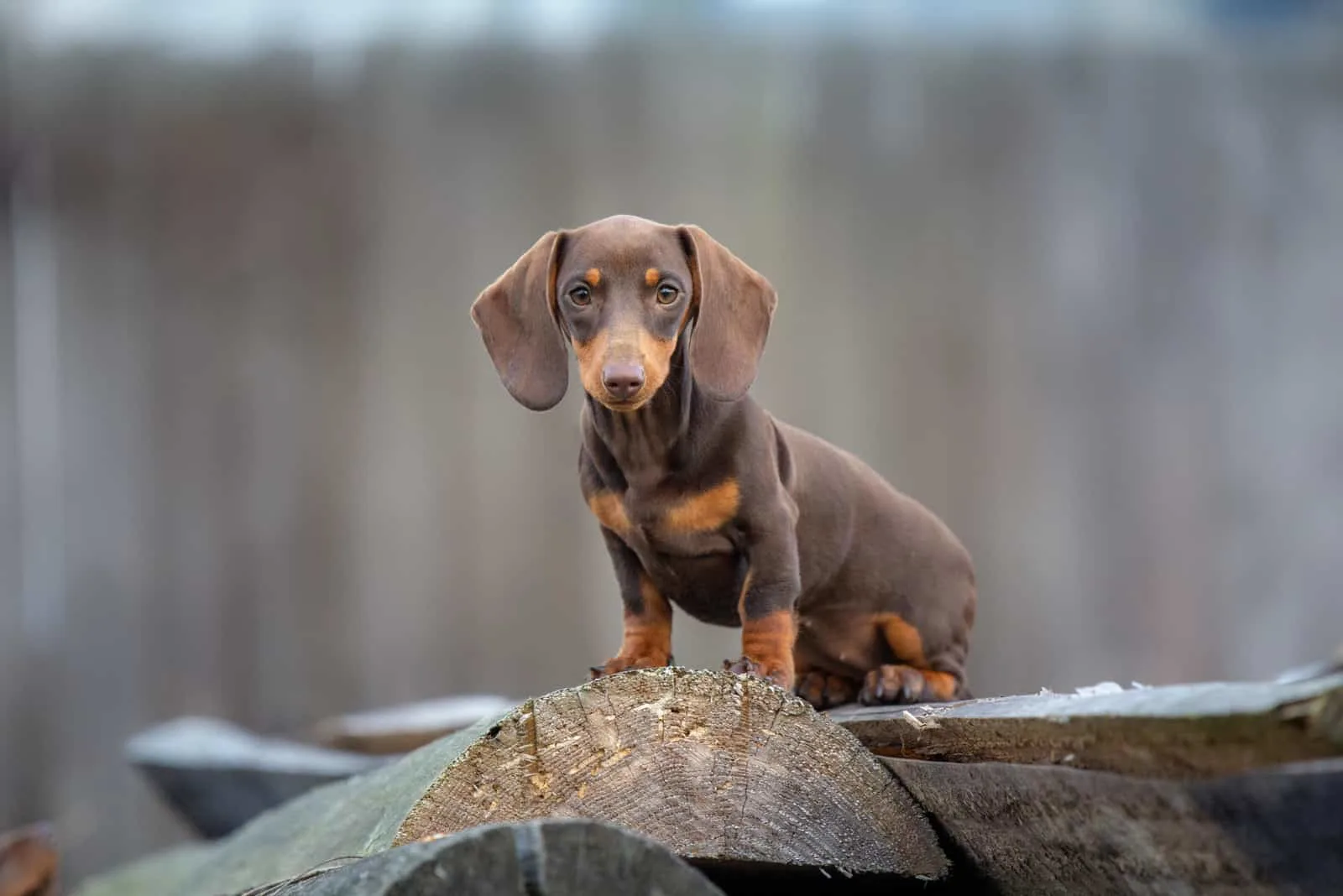 D&S Puppies & Doswell Dachshunds is a well-known breeder of dachshunds in the Doswell, Virginia area. They have purebred Miniature Dachshund and French Bulldog pups. They are on Facebook, and I liked watching them connect with the kids.
Since these pups are all you could possibly want, I believe you'll also enjoy their Dachshund dogs. They are kind, engaging, and upbeat. When you see the healthy parent dogs, it will be clear from this that these pups are also in very good health.
You can view some incredible Dotson dogs if you check their social media website. Contact the breeder by email to learn more. I think the owner will be willing to help you in locating a Dachshund that you will enjoy.
They don't have an available phone number or email for people to contact them, but they are very active on social media, therefore, it would be great if you contact them via Instagram or Facebook.
Most important info:
Instagram: D&S Puppies
Facebook: D&S Puppies & Doswell Dachshunds
Location address: Doswell, Virginia, United States
9. Virginia Dachshunds – AKC Miniature Dachshunds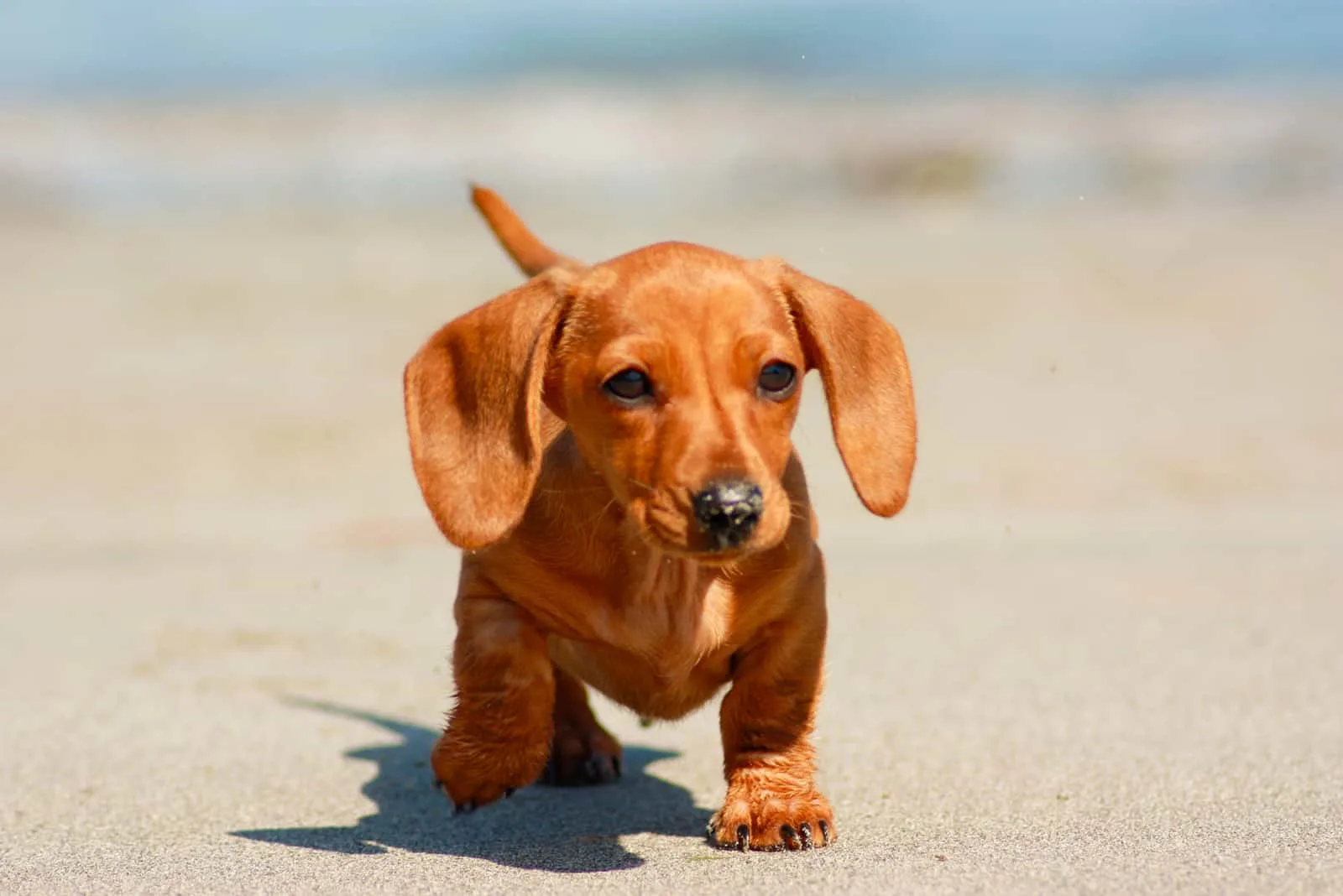 The only breed and kind of dogs raised at Virginia Dachshunds are purebred tiny dachshunds. The kennel is a small, family-run operation in southwest Virginia's Blue Ridge Mountains. Their daughter Madeline and their Goldendoodle, Hercules, as well as all of their dachshunds, are reared with love and care in their house as members of their family.
The American Kennel Club (AKC) maintains records of all of its dogs, and before the pups are adopted by their new families, the AKC also maintains records of all of the dogs' parents. They breed small dachshunds with both silky and long hair.
They support a knowledgeable, holistic approach to dog breeding that takes the animal's health, temperament, conformation, and genetic variety into account. They consider each's benefits and drawbacks.
A yearly examination and health clearance are performed on each of their pets by a qualified veterinarian. As advised by their veterinarian, they regularly receive the DHLPP, Rabies, Lyme, and Bordetella vaccinations. They also receive a monthly heartworm preventive and are dewormed as necessary. Prior to and after mating with a dog from another kennel, they also test their breeding stock for Brucellosis.
The Dachshund Club of America (DCA) advises health testing breeding stock for eye, heart, and knee issues at 12 months of age (or later) in an effort to lessen or completely eradicate disorders that may be inherited. The DCA encourages breeders to take part in the Orthopedic Foundation for Animals' (OFA) Canine Health Information Center (CHIC) Program (OFA).
Most important info:
Location address: New River Valley, Southwest Virginia, United States
Contact Email: [email protected]
Facebook: Virginia Dachshunds
10. Simply Southern Kennel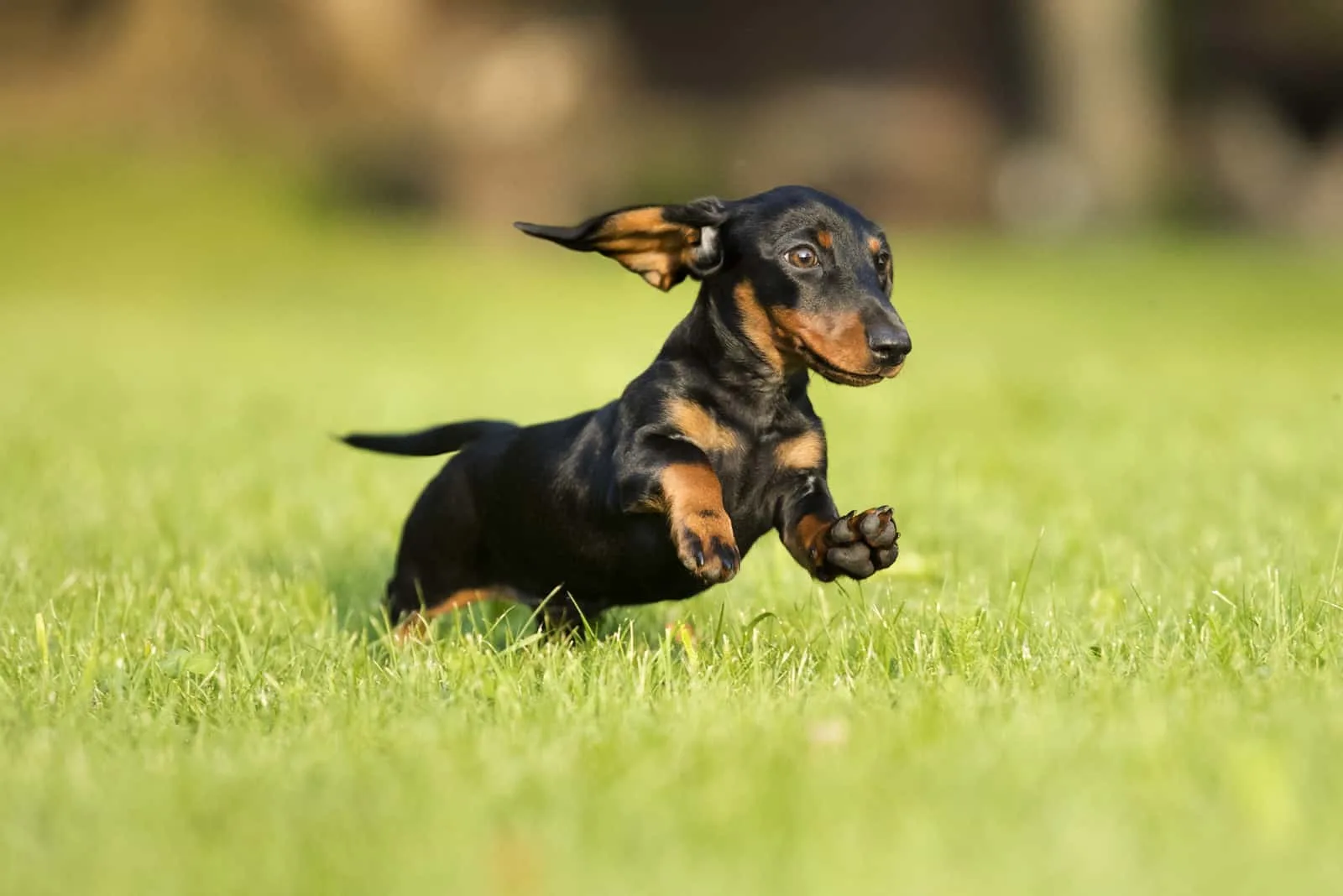 In Chester, Virginia, there is a renowned Doxie dog breeder called Simply Southern Kennel. Additionally, they are a purebred and designer Dachshund breeder in Virginia with a DOA license. They have done breed-specific studies, I discovered. Additionally, they constantly want to give you as much devotion as they give to their small dogs.
I discovered that they had improved a few crosses (designer) which they studied. And they're pleased to finally put them up for sale to the general public. You'll discover that the crosses have been genetically shown to produce dogs who are healthier and sounder. You will also notice purebred crossbreeds.
They have a solid reputation, as you will see. They operate their company with honesty, integrity, and high moral standards. Additionally, all of the puppies' safety and wellness are their top priorities.
Once you've made your purchase and brought your new baby home, they'll be there to provide guidance and assistance. To find out more information about the available pups, go to their website. Inform them of the kind of Dachie dog you're looking for, and I sincerely hope you quickly get a cute one.
Most important info:
Location address: Chester, Virginia, United States
Phone Number: 912-536-2726
Contact Email: [email protected]
Website: Simply Southern Kennel
Final Word
A pup should never be purchased from a breeder from a "shipping" deal since it is always preferable to observe where the puppies were born and nurtured. A trustworthy breeder is happy to show you around their residence and kennel.
Keep in mind that a professional breeder will let you tour and see all of the locations where the badger dog puppies and their mothers spend time. Clean, odor-free kennels and exercise spaces have to be present on the property. Dachshund breeders in Virginia are usually very responsible when it comes to that.
Dogs shouldn't be kept in cages for extended periods of time. Small breeds may genuinely reside in the home of the breeder. There, the breeder usually gets rid of wormings and potty trains the Dachshund before they are ready to go to a new family.
It is a green flag, when the breeder has a thorough understanding of the breeds they raise and is ready to respond to your inquiries regarding the dog's prospective size, temperament, activity demands, inherited health concerns, special requirements, etc.
No matter if you are buying your Dachshund pup from Richmond, Virginia beach, Doswell, or Front Royal, make sure that you are buying from a breeder which feels as if they are a responsible breeder, and they treat their dogs well.
These small dogs are also known to be good watchdogs, which means that they will get used to their new family fast, and get protective of them for sure!
Read Next:
• 7 Yorkie Breeders In Virginia: The Old Dominion's Best
• 4 Best Beagle Breeders In Virginia